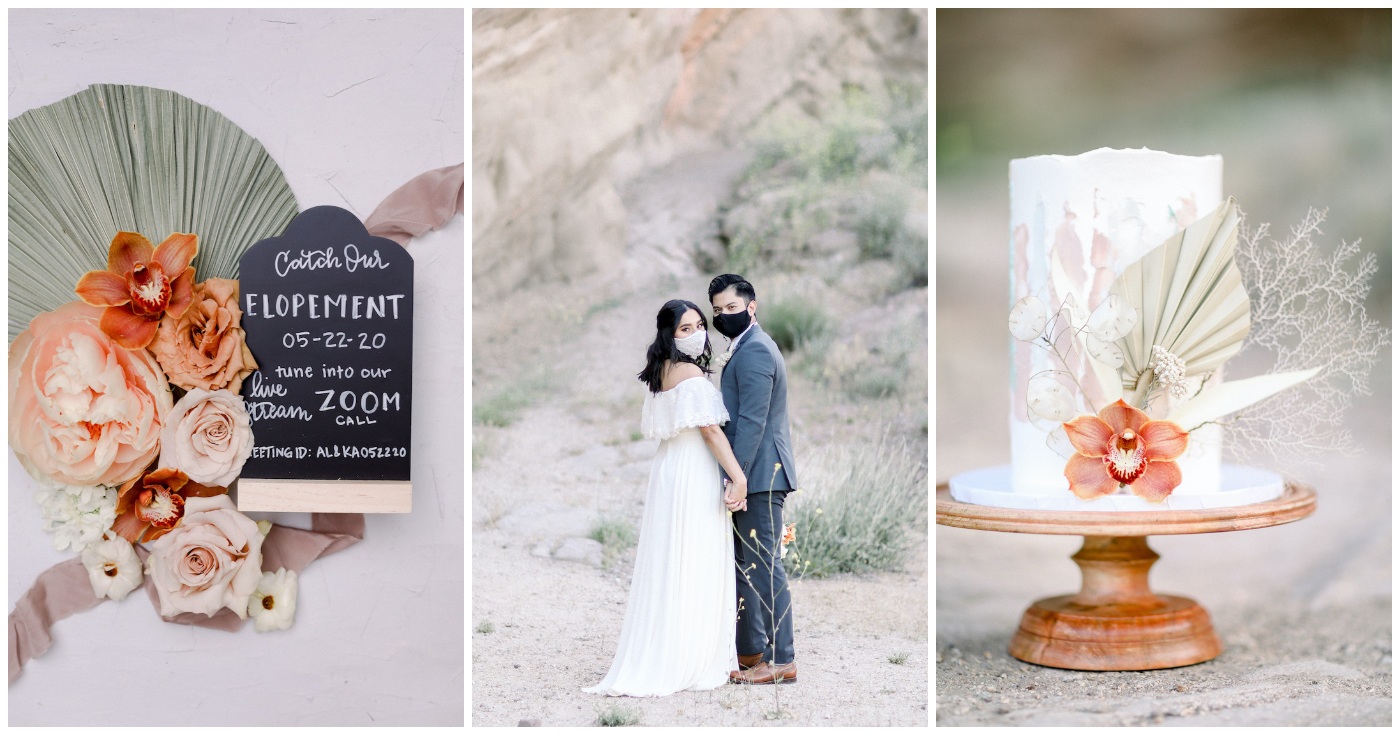 Due to the pandemic and current challenges we face both locally and around the world, you may be deciding whether to postpone your wedding, to have a virtual event, to opt for an elopement or to host a micro-wedding instead. Despite the current situation and challenges, love is not cancelled. Today we share you with advice for planning a wedding or elopement during the current climate, along with beautiful elopement inspiration from a talented team of California-based wedding vendors, captured by Playful Soul Photography.
"We have such beautiful landscapes that are only a drive away, ideal for an intimate wedding," shares event planner Melissa of Mellie Bee events.  "We chose to highlight earthy bohemian tones that matched the environment at Vasquez rocks, a location selected for its unique rocky desert ground features. The occasion was very intimate, featuring a sweetheart picnic area, gorgeous cake, and beautiful bride and groom face masks."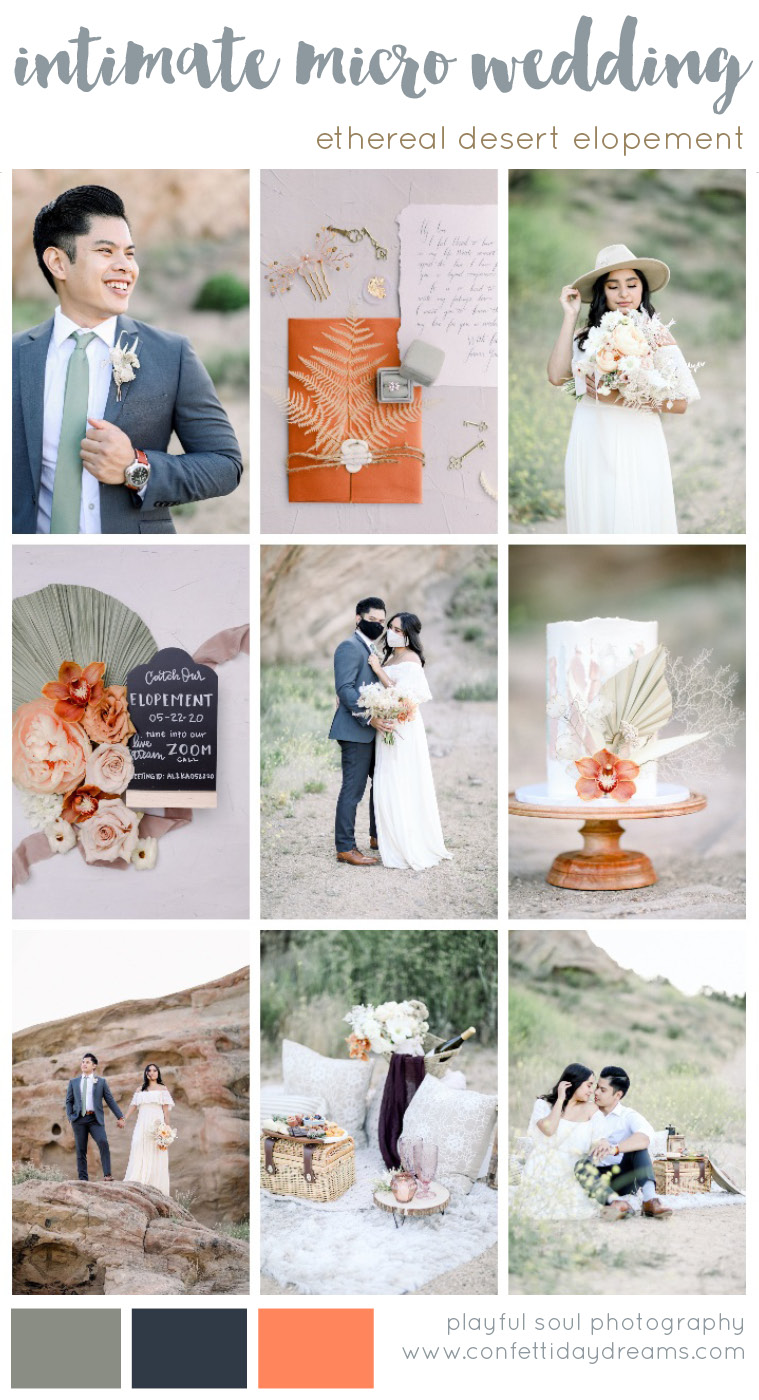 Wedding Planning Tips for a Pandemic:
Melissa Bee events shares her tips and insights for planning a wedding during the COVID pandemic.
Consider a "We do" Now, We Party Later Scenario. Can't wait to marry the love of your life? Eloping or having a Micro wedding is okay during this time, but it doesn't mean you can't share it with the rest of your guests at a later time!
Decide if you should elope or host a micro wedding. Think about if it'll be just you two or if you want to have closest friends and family to attend. (Editor's note: If you do host a micro-wedding with your parents or best friend present, stay socially distant and gift your loved ones cute wedding masks and personalized sanitizers. )
Consider something adventurous! If a backyard wedding isn't for you, make it a mini (local) destination and use a scenic backdrop to make it romantic and memorable. If you're aiming for a location within a State Park or Federal Park, be sure to check online to make sure the park is open!
Set up live streaming and check connectivity. Hire a videographer who knows how to set up a live stream for quality instant viewing or have quality video coverage to share post elopement! If a videographer doesn't fit your budget, make sure you have cellular data, hotspot or wifi within reach.
Ask vendors if they offer elopement or micro wedding packages. Elopement isnt a new thing, so there are elopement vendors out there, however, it doesn't hurt to check with vendors to see if they offer elopement packages too. During this Covid time, there were a lot of vendors who had to adapt to the current situation but remember to stay safe and avoid travel outside of your local area!
Consider if you'll be legally married or self unifying. Discuss how you will be unifying, whether if you have an officiant or of your state allows it, "self-unifying". If you are having an officiant marrying you, apply for a marriage license with your local county clerk. There are some officiants who offer to obtain a marriage license for you to avoid applying at the county clerk.
 K.I.S.S.! "Keep it Simple Sweethearts! With big receptions, comes with extra details and decorations! While elopements are meant to be intimate, a lot of decor isn't necessary, which is why if you're eloping at a destination, the scenery is your backdrop.
If you are hosting a backyard wedding, borrow instead of renting items.  See if friends or family have any decor, folding tables and chairs that you can borrow!
Give some thought to your elopement attire. A simple white casual or party dress / casual suit is a great go-to for elopements. If you'd found your perfect wedding attire before Covid-19, but it's not quite elopement friendly, you can always save it for your official "Party Later" reception.
Enjoy an easy meal! You're not required to serve a full meal to your guests since elopements are quick, but if you are thinking about a post-elopement meal, it could be as simple as take-out burgers. If you're eloping out in the wild, plan for a picnic. If your budget allows it, hire a wedding planner to assist with the picnic / meal set-up.
After the elopement calls for a celebration! Pick up some champagne, order or pick up a small cake (any dessert you fancy) and definitely share it together.
Micro Wedding: Intimate Desert Elopement Ideas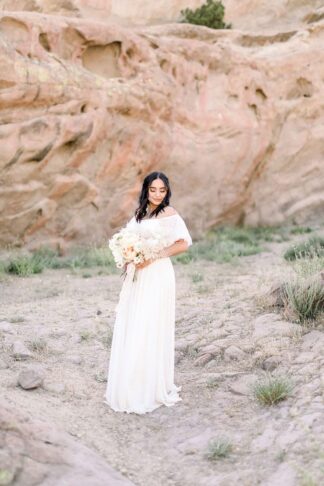 Love Letters by Sophia
provided the invitations suite, signage, live streaming signage, agate escort/place cards. How cute is this Zoom elopement invite?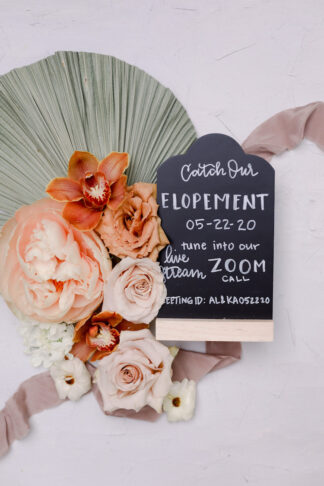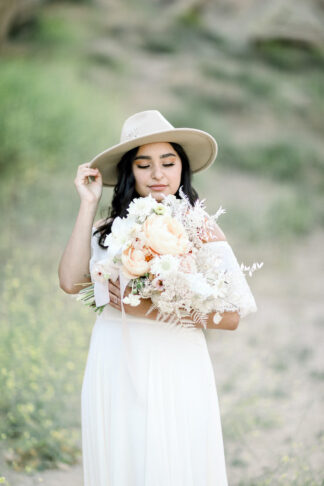 Hair Stylist
Amy Tsai
styled the brides hair in natural waves, which show off her earrings from Lucy Mint.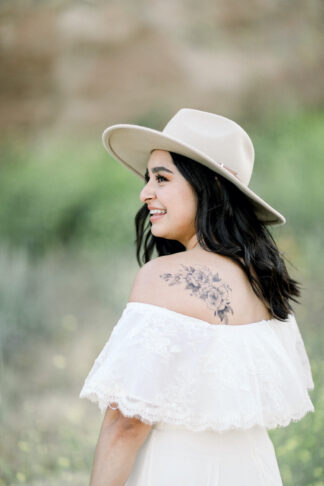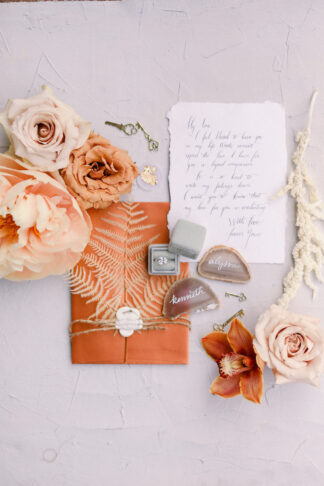 The bride bought her dress at Lulus, worn with beautiful facemasks designed by
Playful Soul Designs.
Check out their gorgeous designs for bride, groom and loved ones.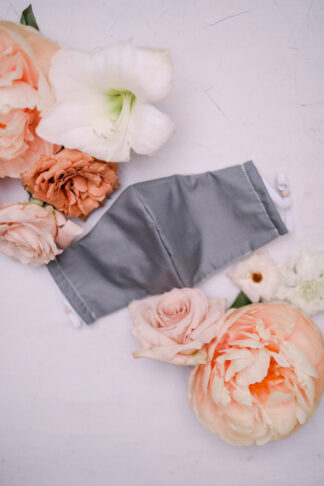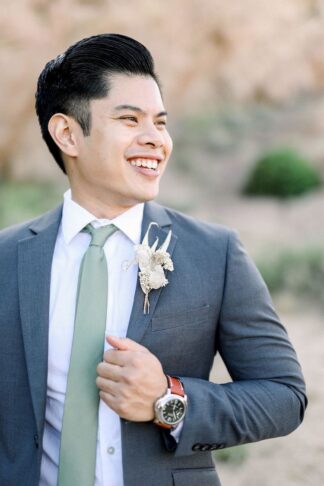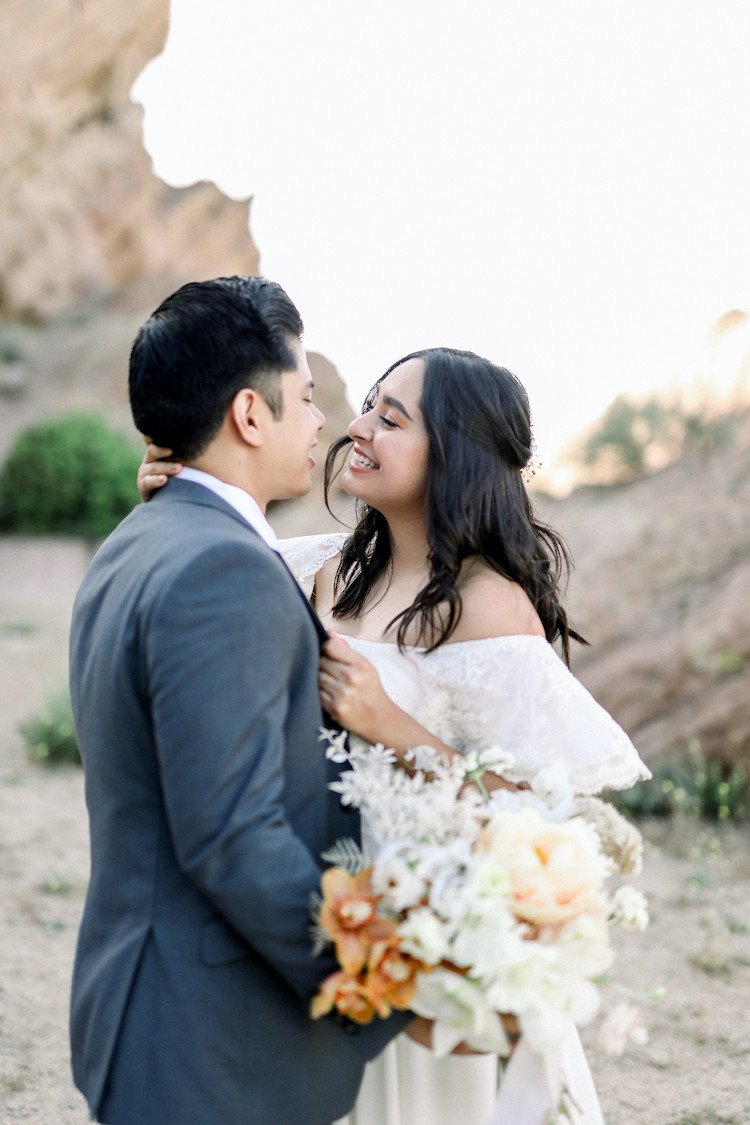 Rogue & Fox Floral Co
. worked with Garden Roses, butterfly ranunculus, peonies, dried fan palm, amaryllis, dried sea fan and orchids to create a beautiful bouquet and additional floral decor.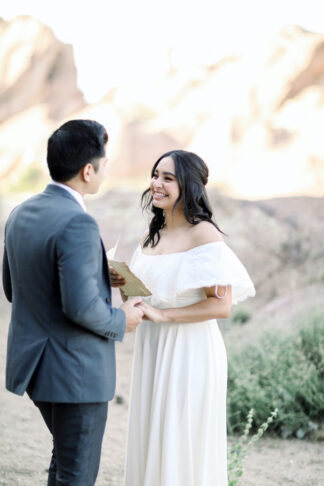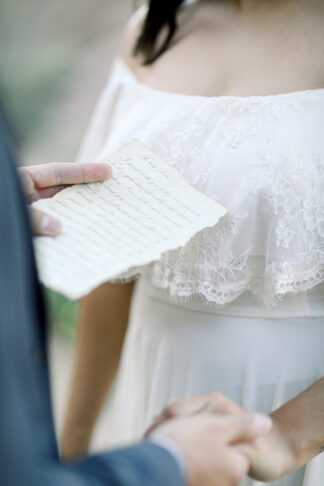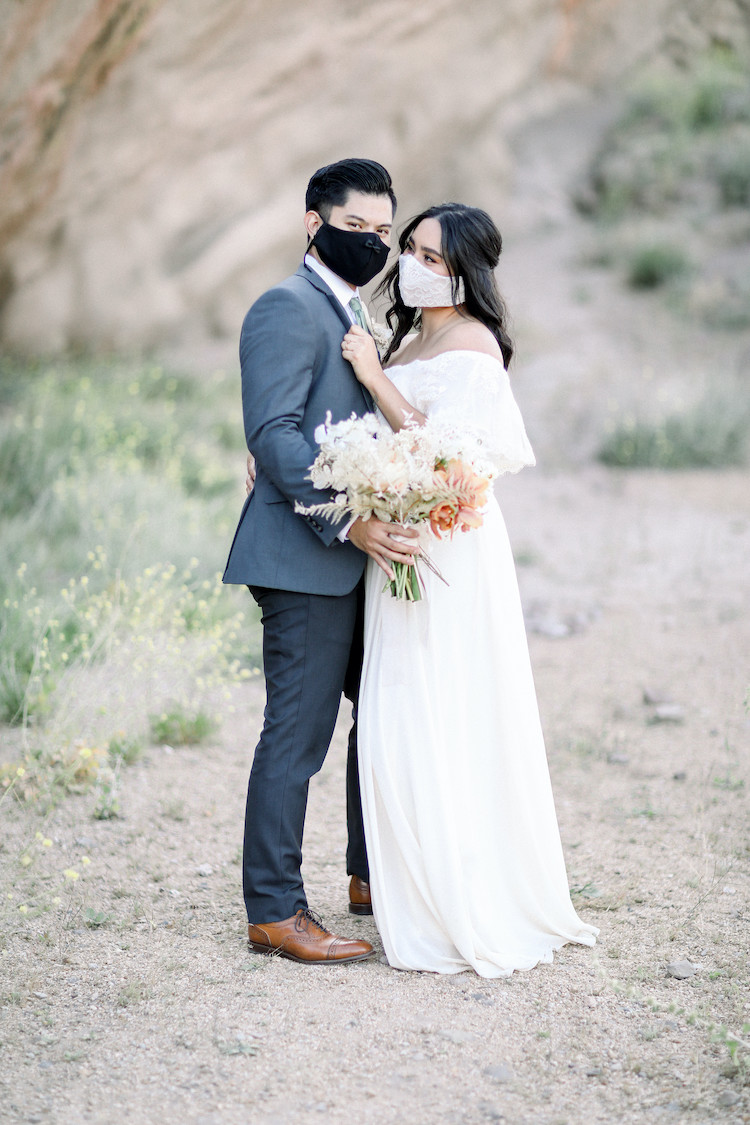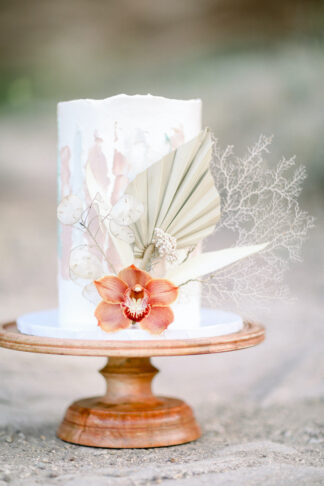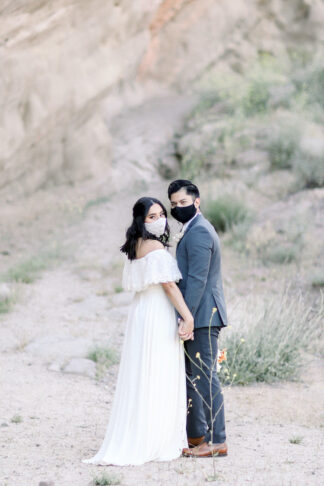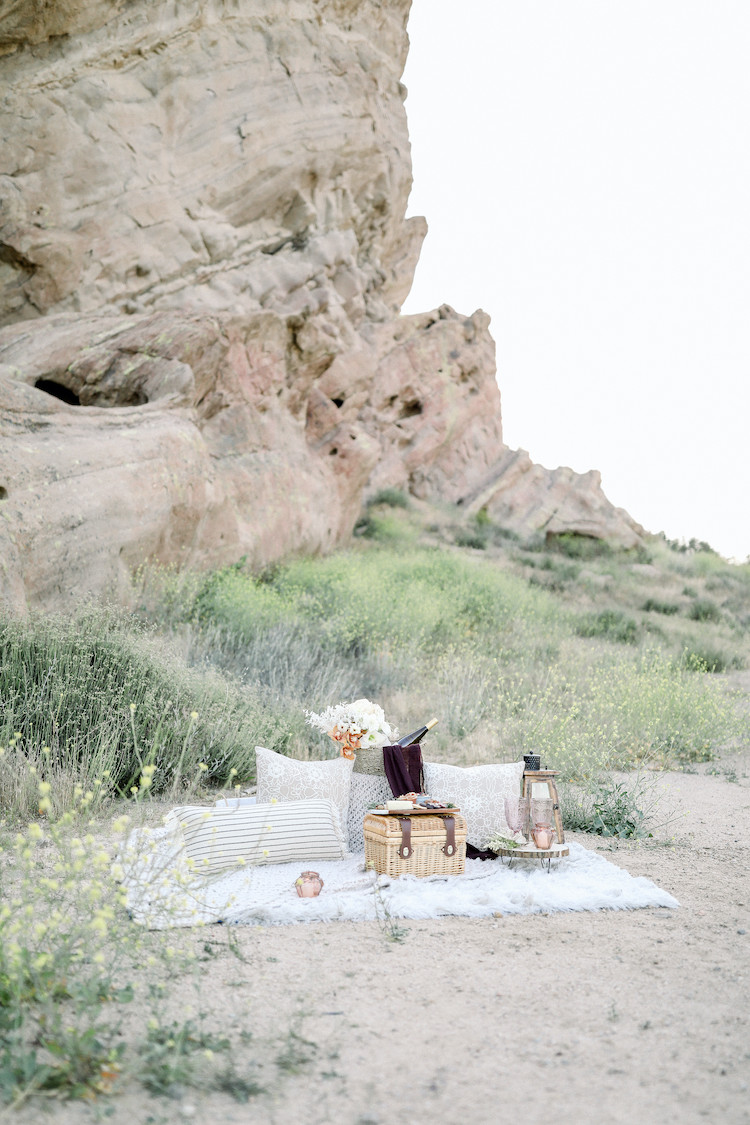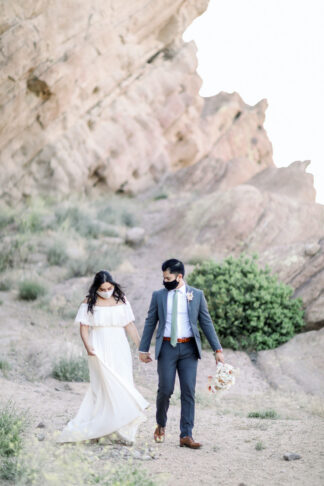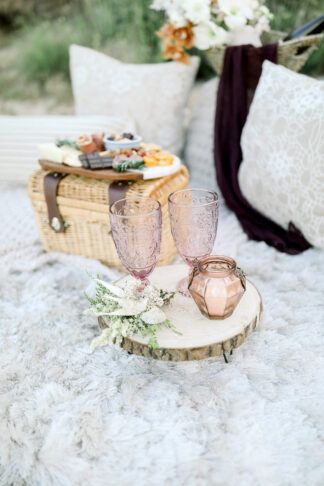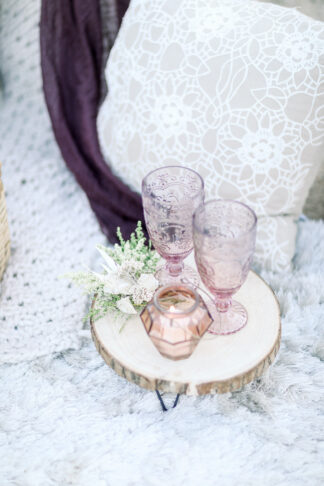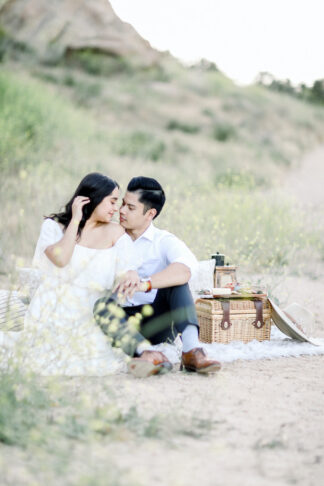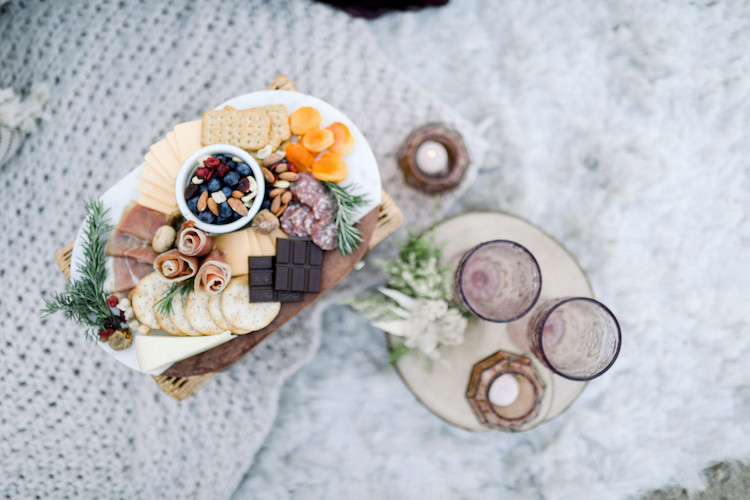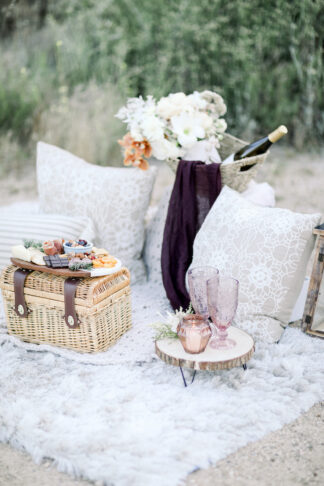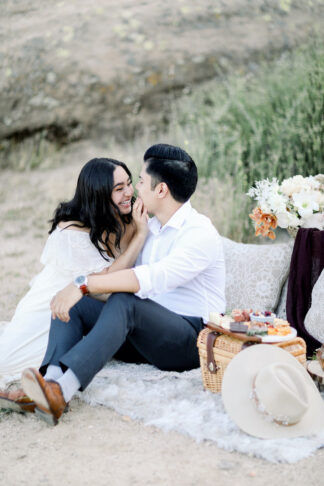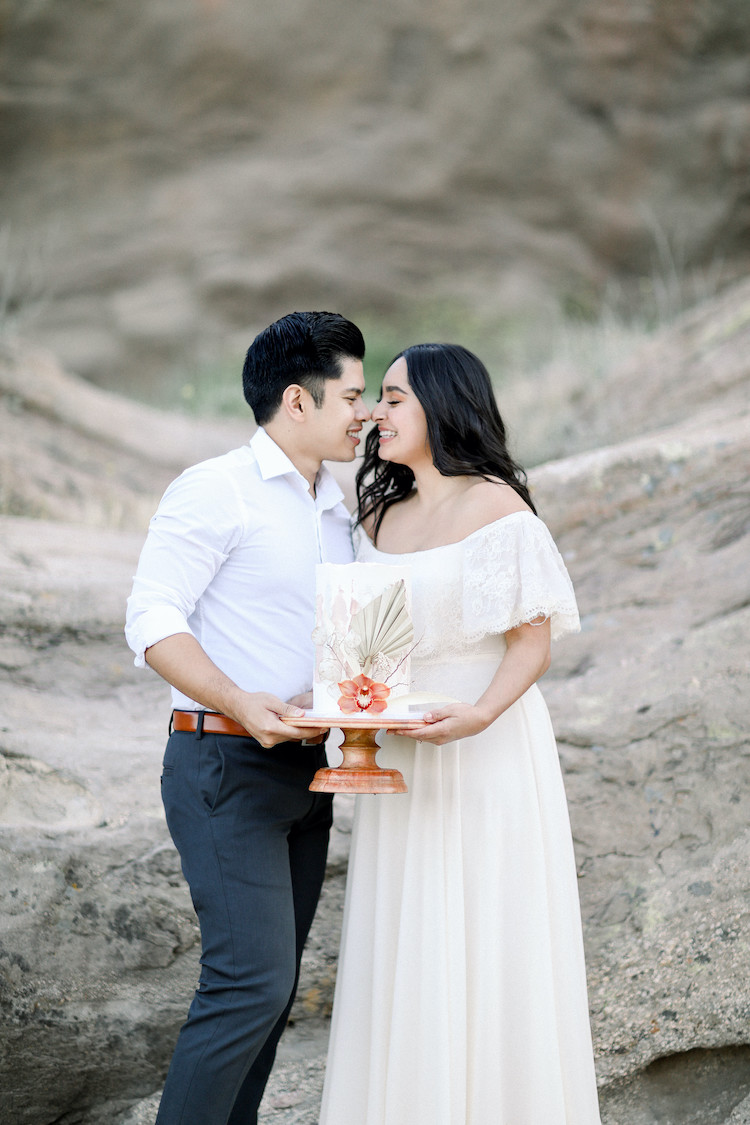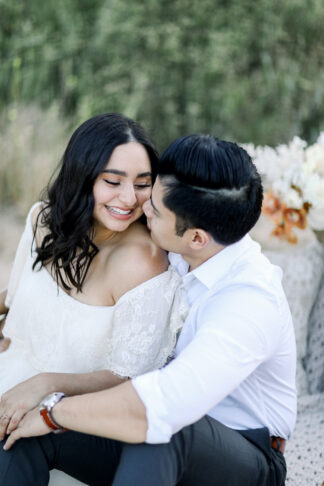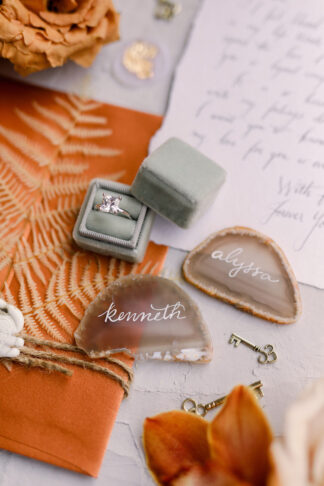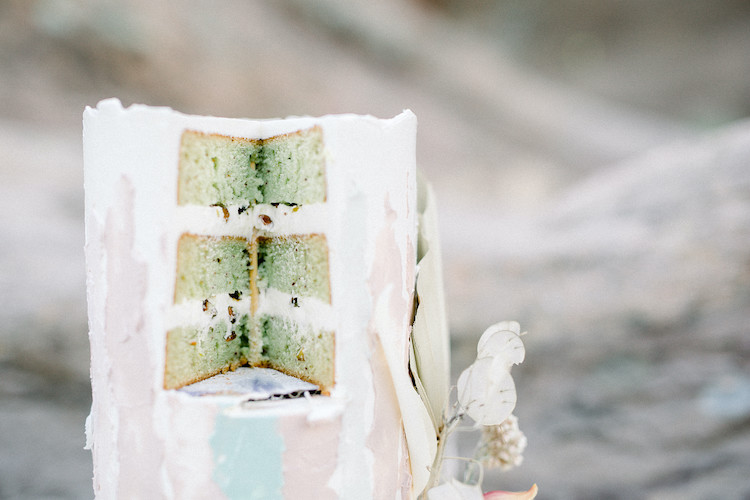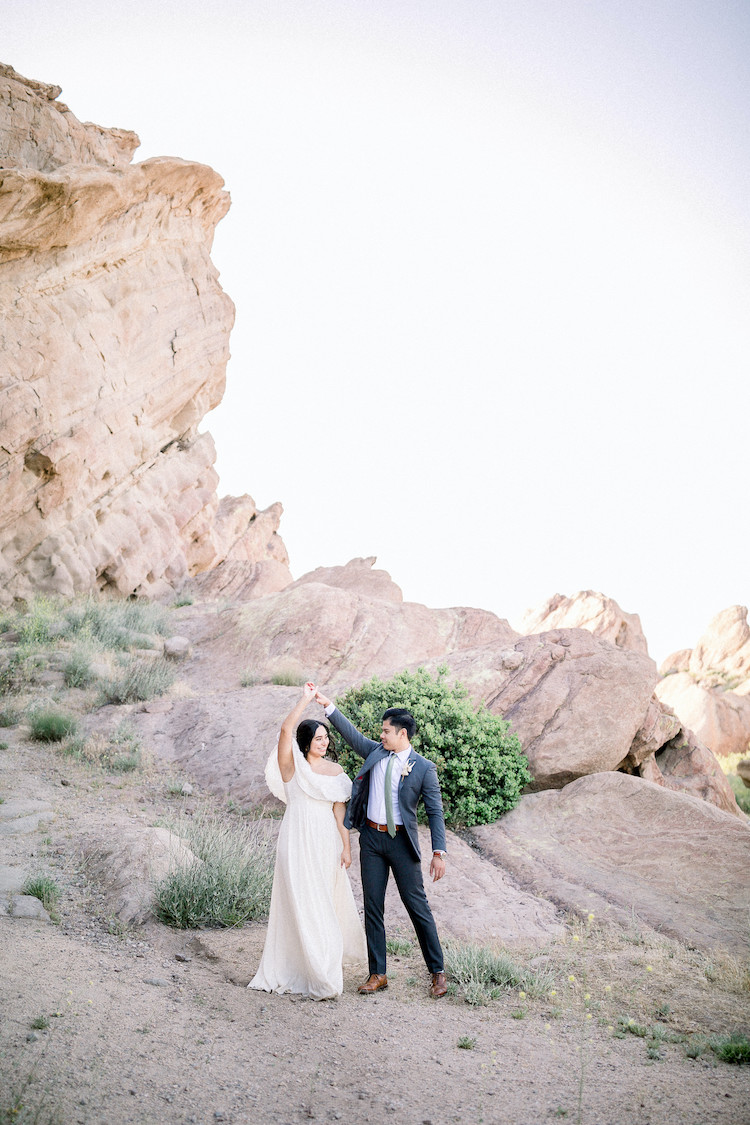 DISCOVER MORE CUTE MICRO-WEDDING ACCESSORIES:

READ NEXT: