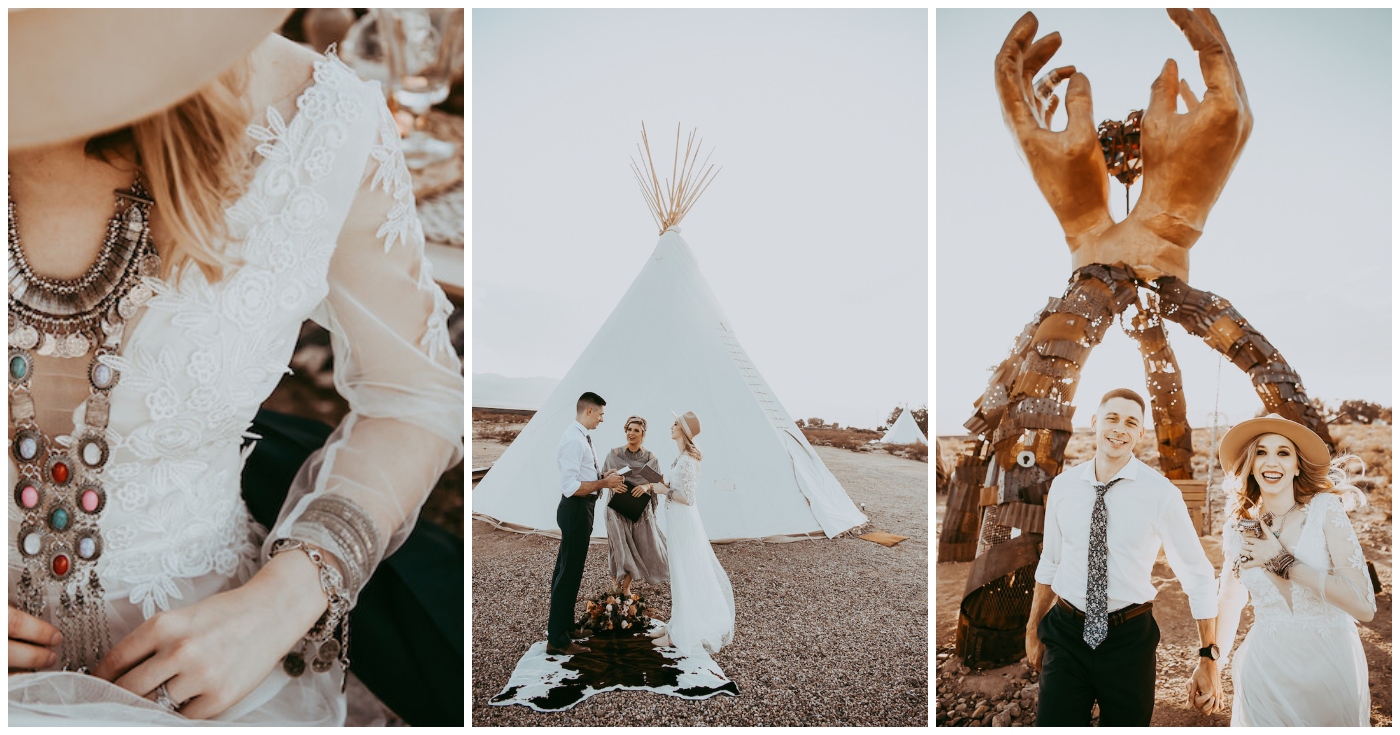 Get ready to live out all your boho dreams with this festival-style Vegas-like elopement at Nipton. Nipton is this magical little town, an hour outside of Vegas, with teepees, an 80-acre outdoor art gallery with pieces that have been at burning man, a lagoon, and more. This small town can be rented out as a whole, or can be used for small intimate weddings and elopements.
Pinch me now!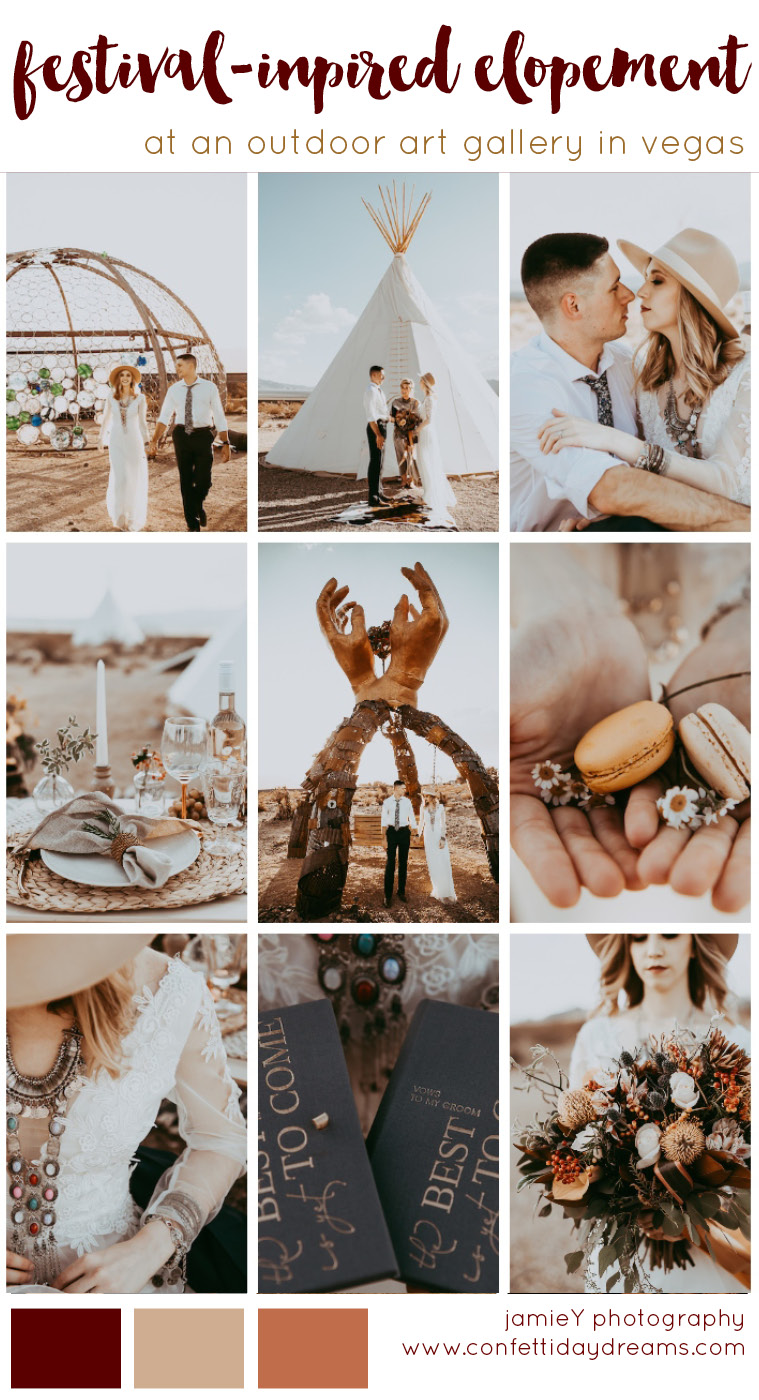 A few of Vegas wedding vendors (including photographer, Jamie Y, who shot this kick-ass, minimalist vegas elopement) made the trip out to Nipton, Vegas, and instantly knew they had to share the place with the wedding world.
"We just had to go with the vibe of the location and do a boho theme. With the large teepees, we did a picnic set up just outside as well as a bar cart with champagne and treats, the location is truly unique."
Event planner, Desert Elopement Las Vegas, and floral designer Alexander Wong Events created festival-esque scenes including a southwestern inspired picnic sweetheart nook, bar cart and sweet treats.  Makeup In The 702 styled the bohemian bride, who was married to her groom by Angie Kelly, Rev, of Peachy Keen Unions.
Boho Festival-Style Vegas Elopement at Nipton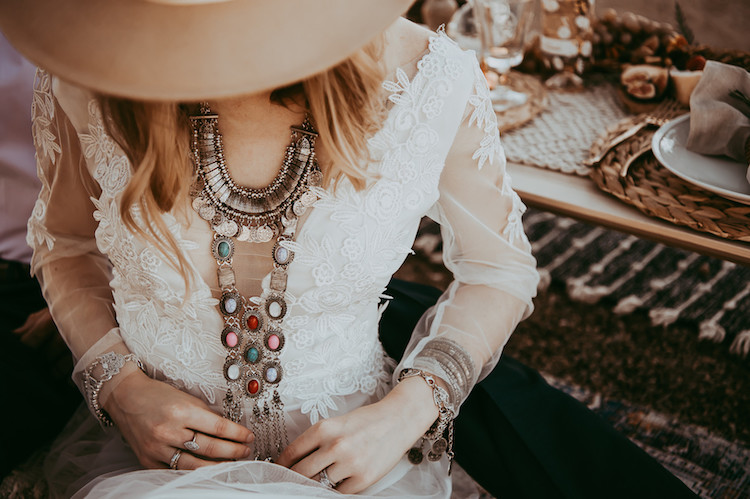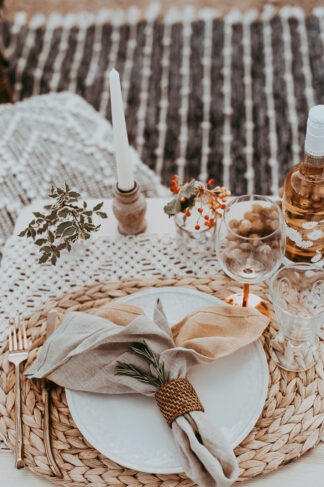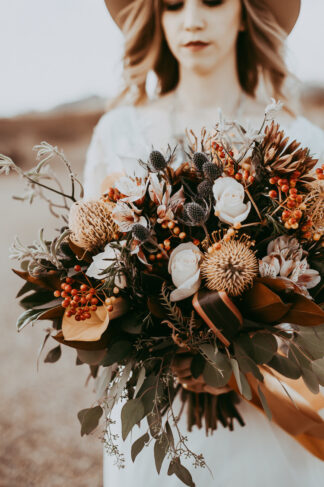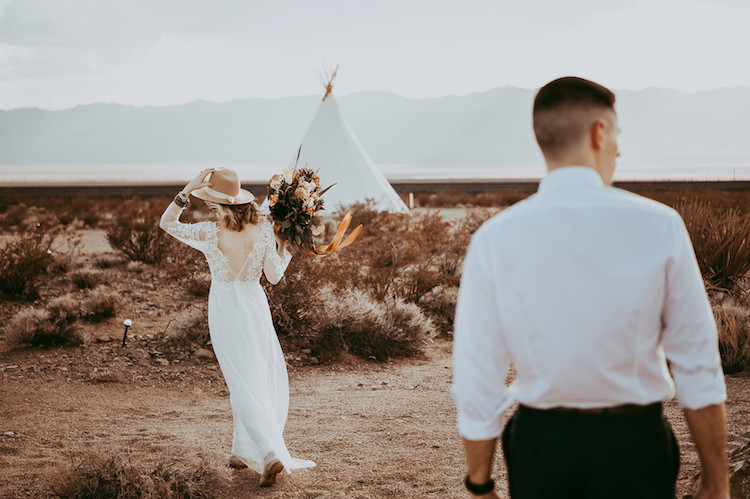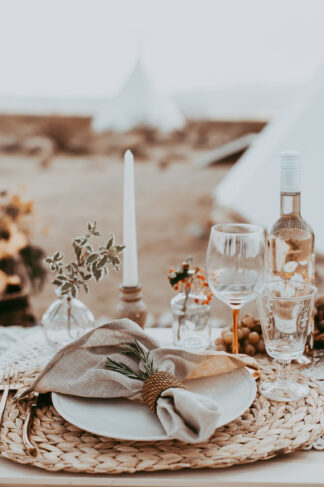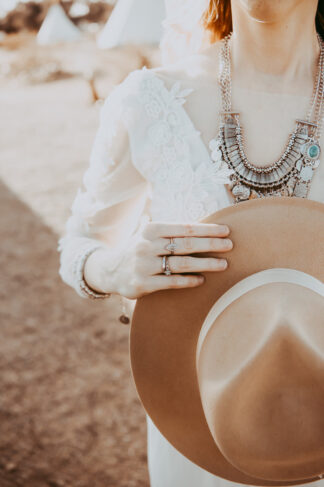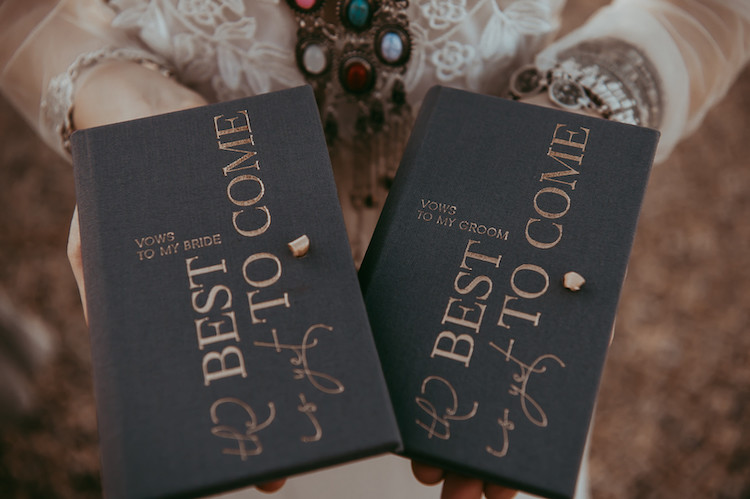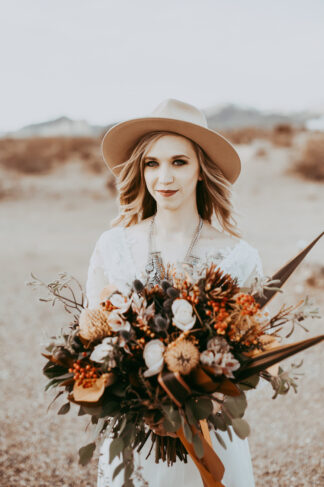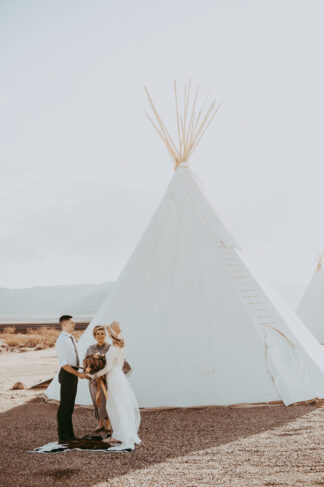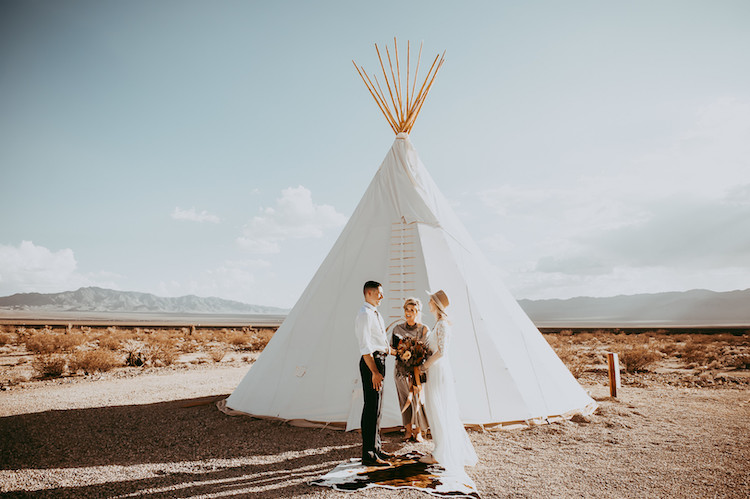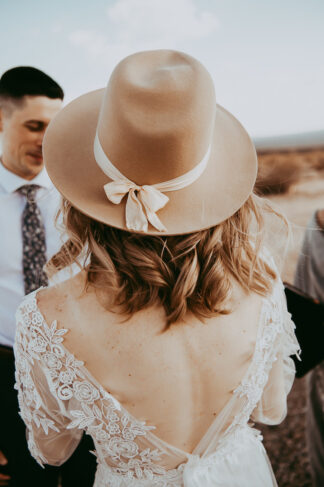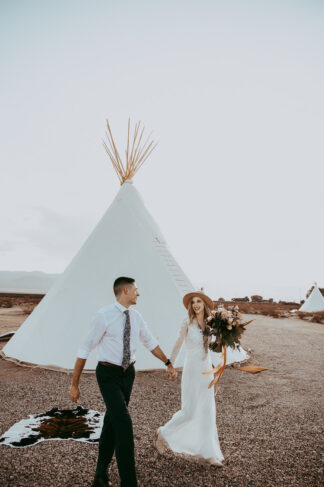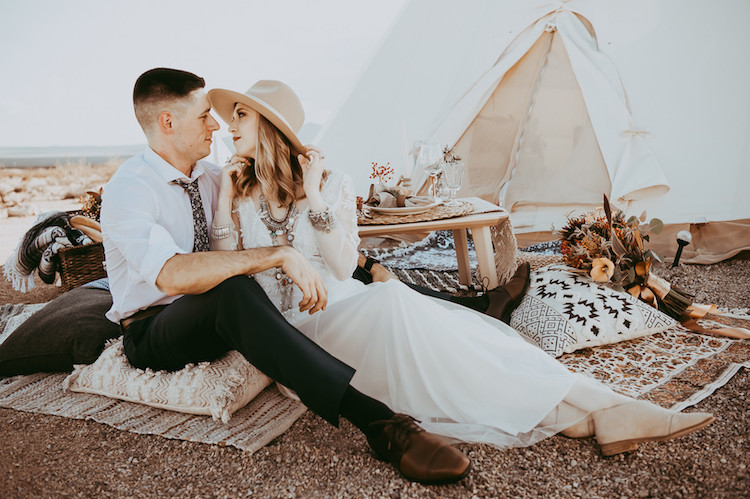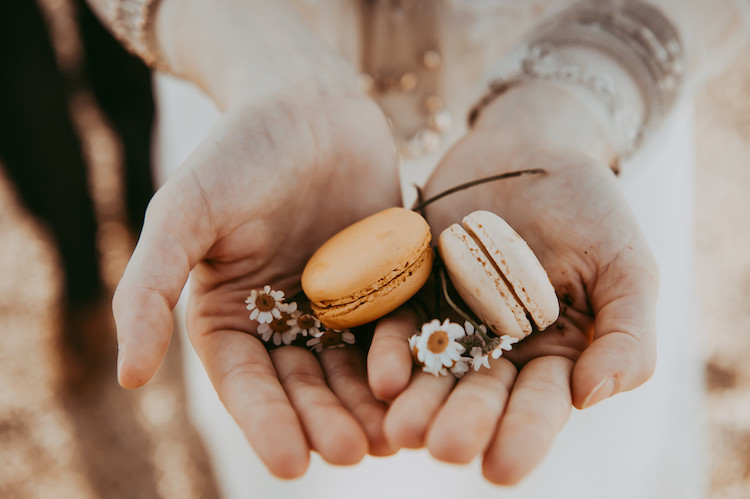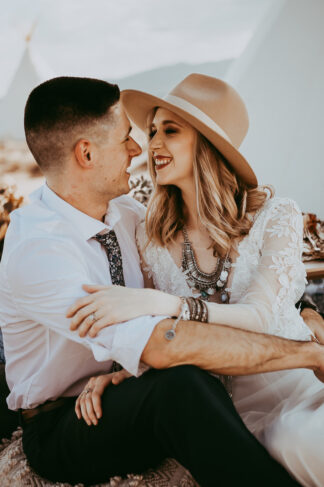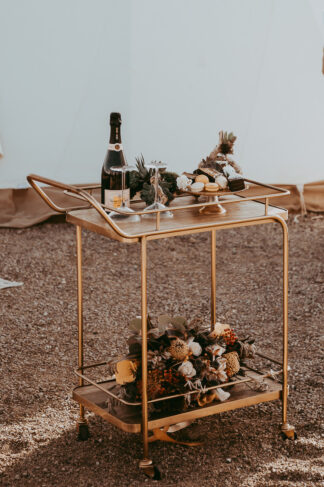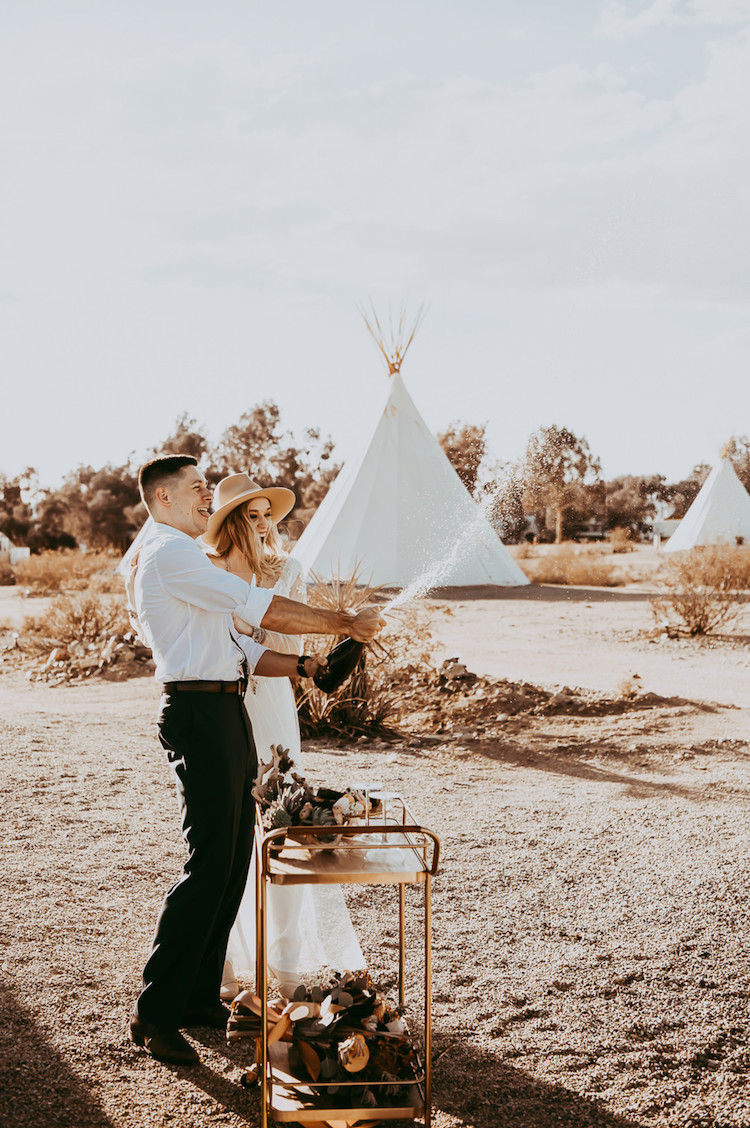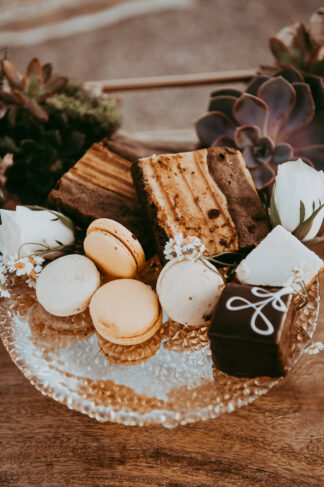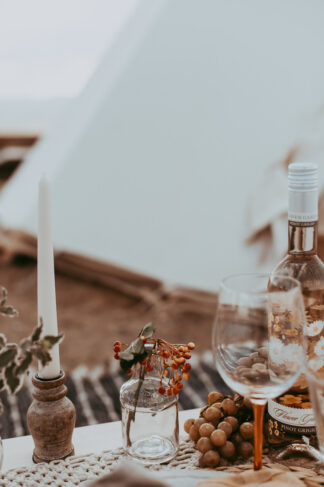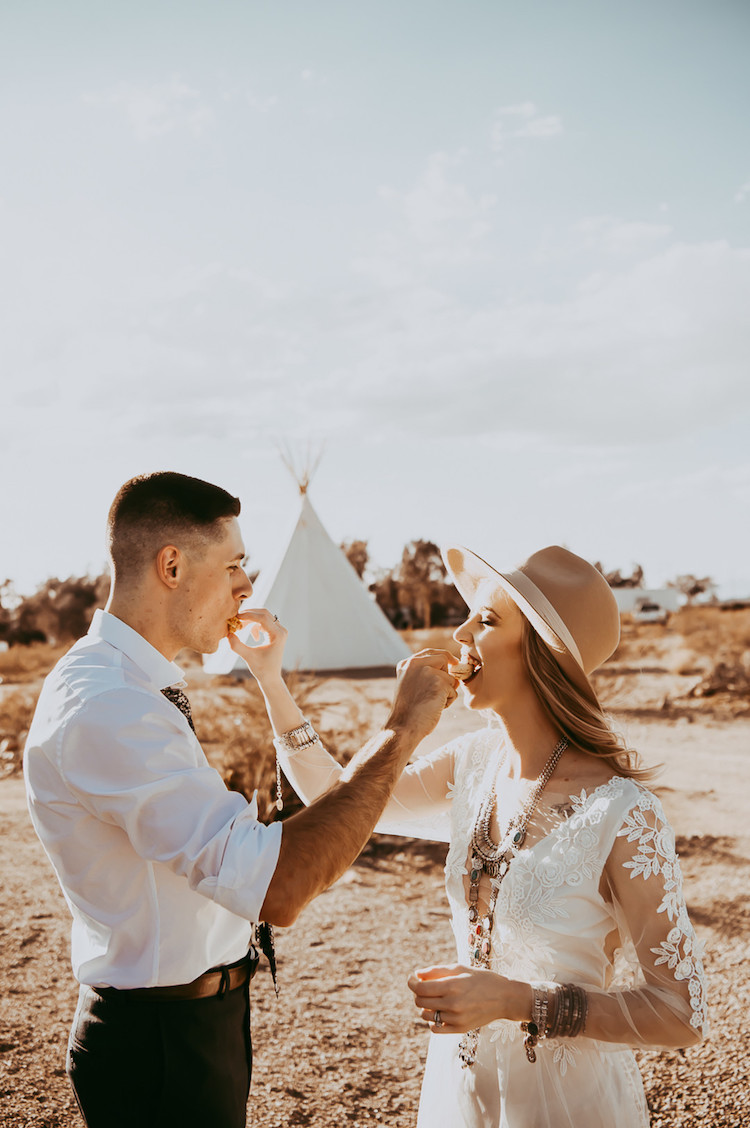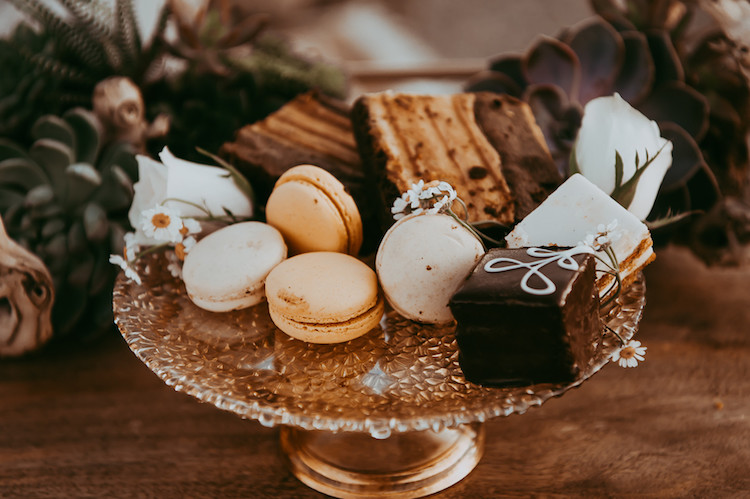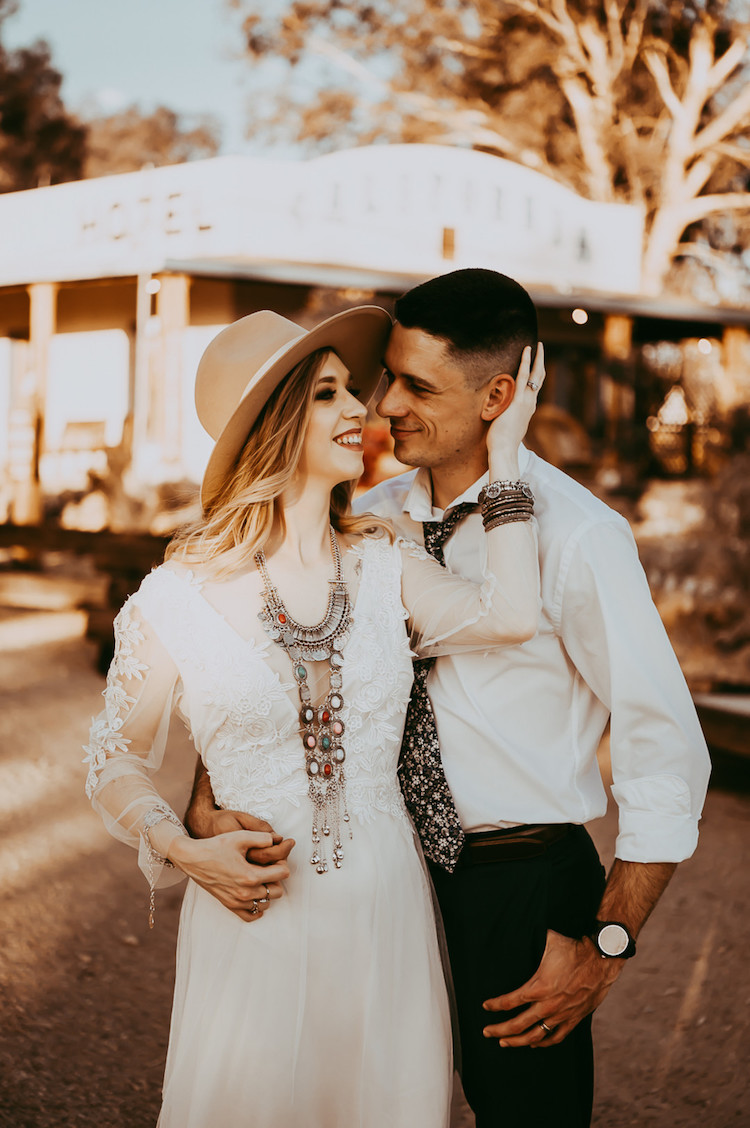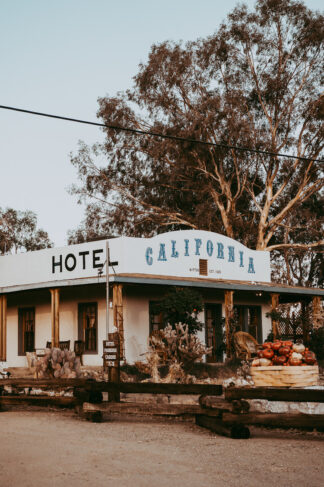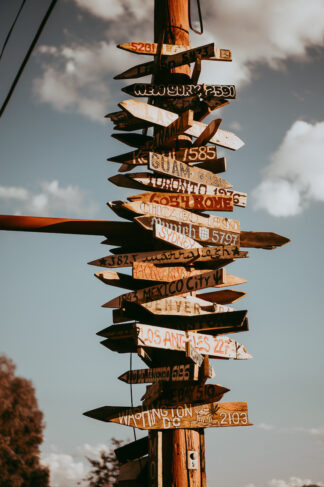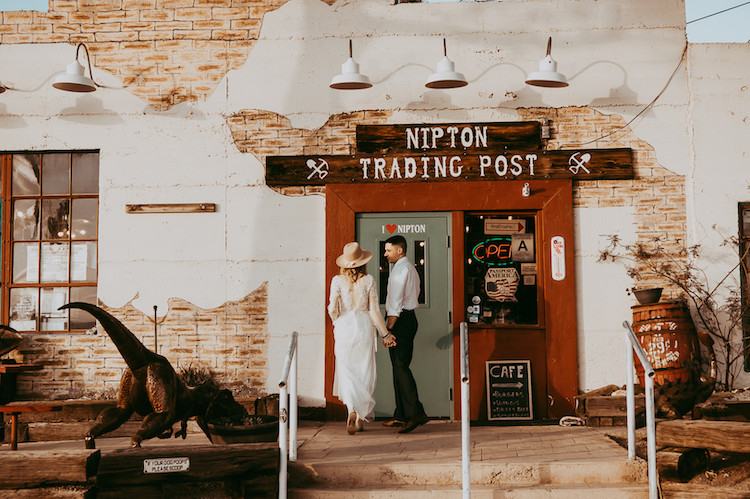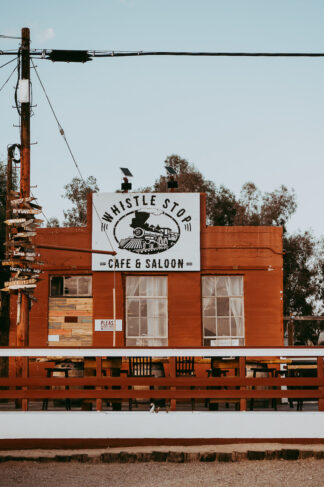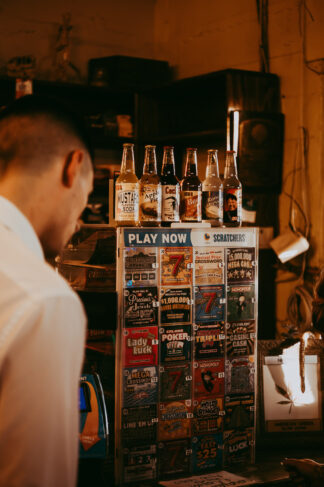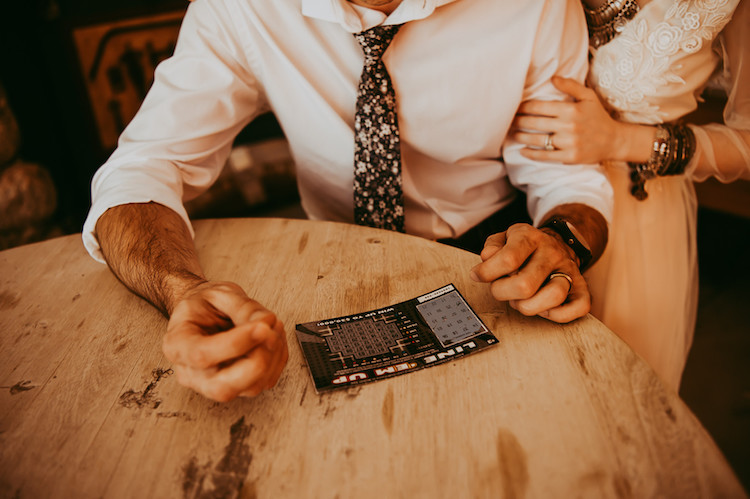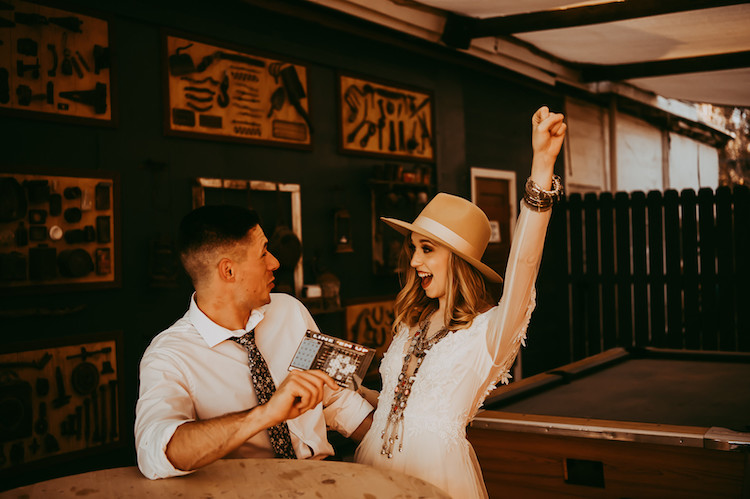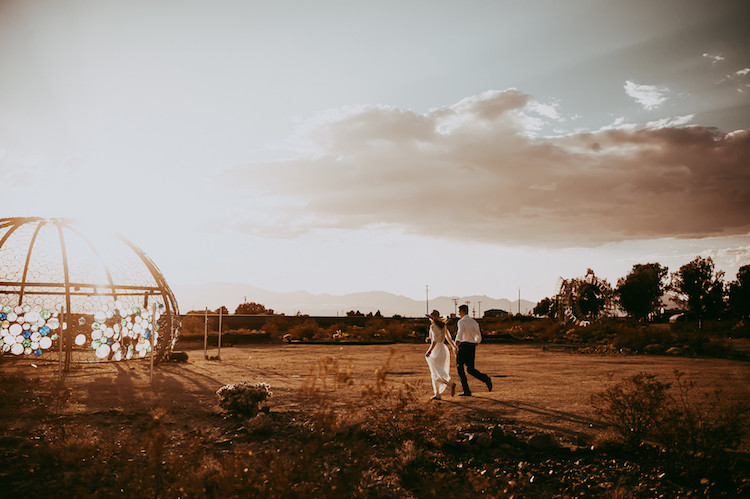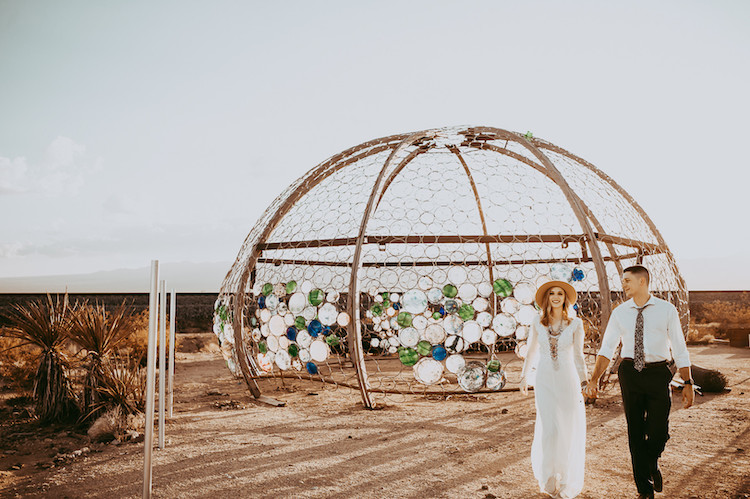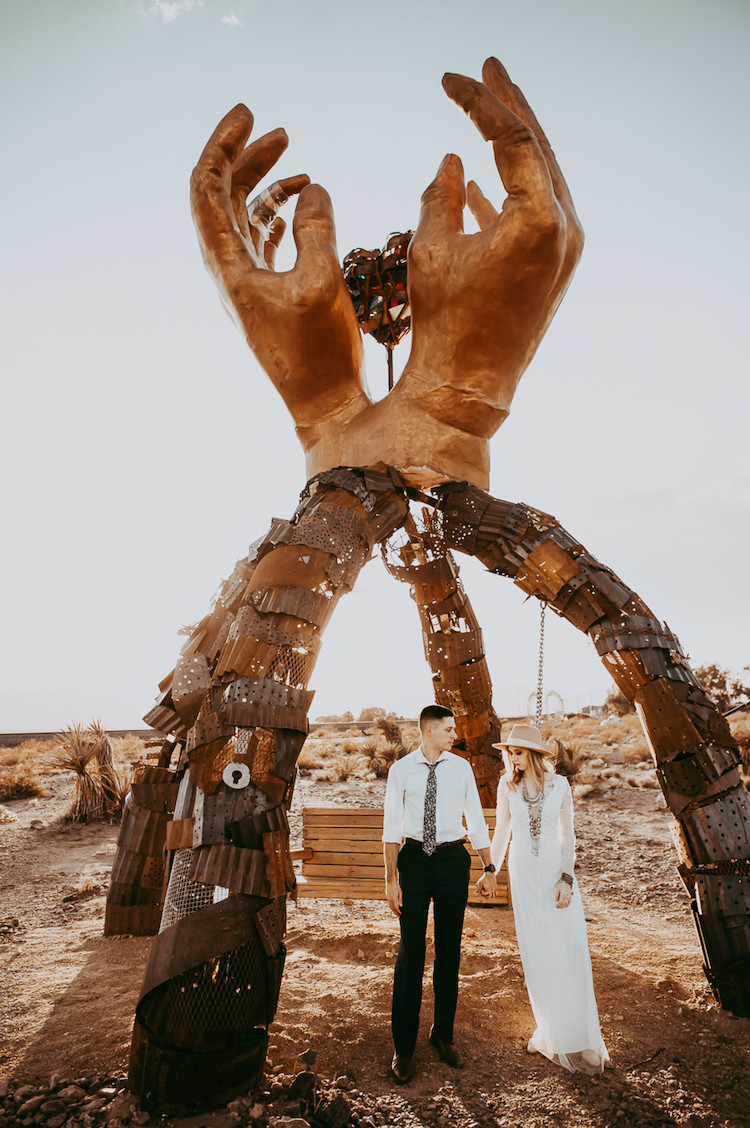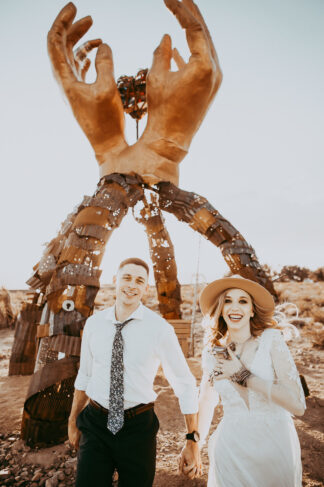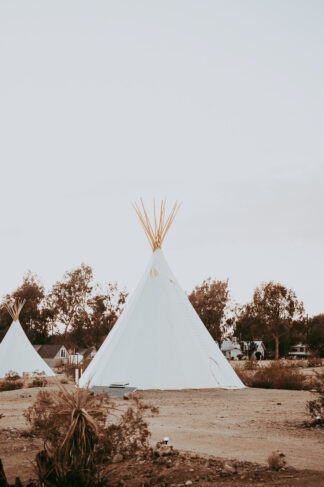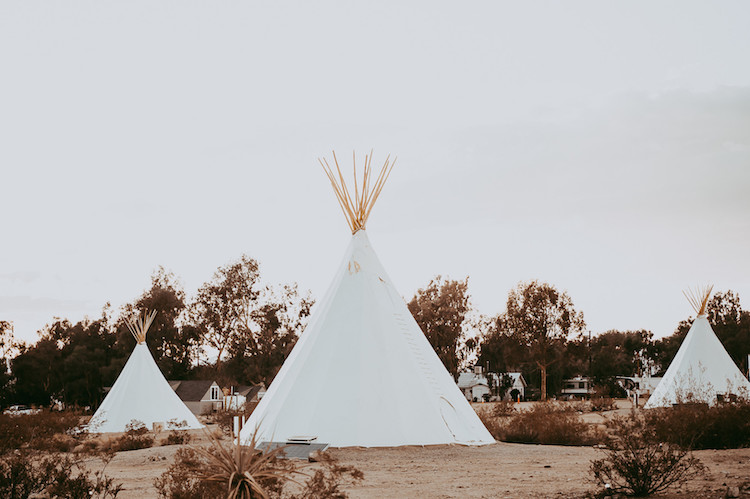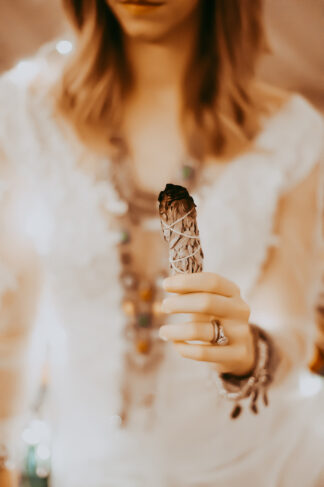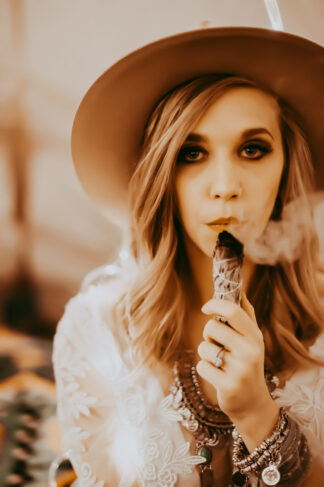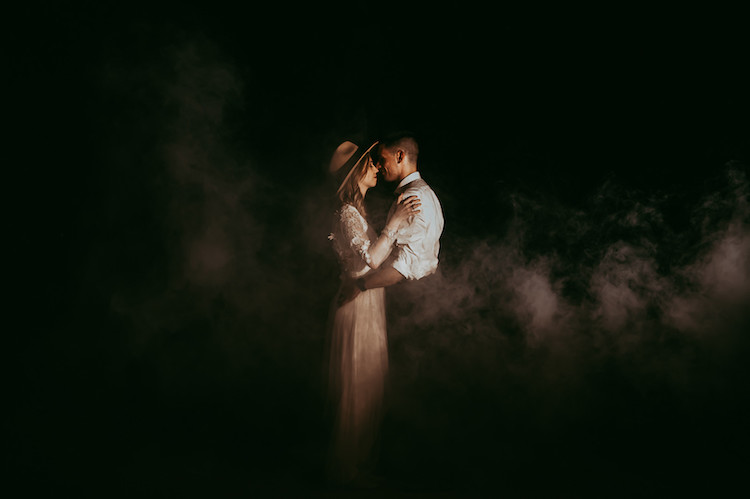 Nipton, Vegas Wedding Vendors:
Floral Designer:Alexander Wong Events// Makeup Artist: Makeup In The 702// Ceremony Location:Nipton// Event Planner: Desert Elopement Las Vegas// Officiant: Peachy Keen Unions by Angie Kelly, Rev.// Photographer: JamieY Photography//
READ NEXT: