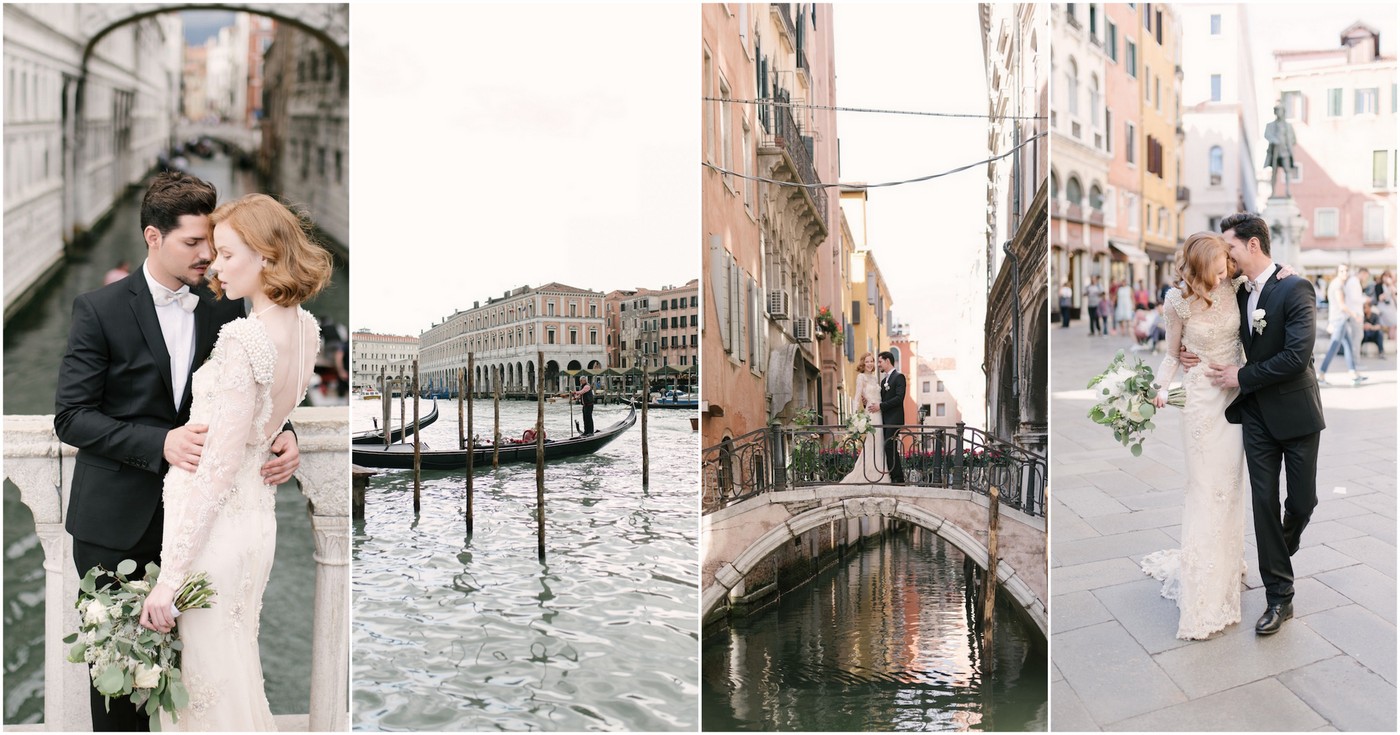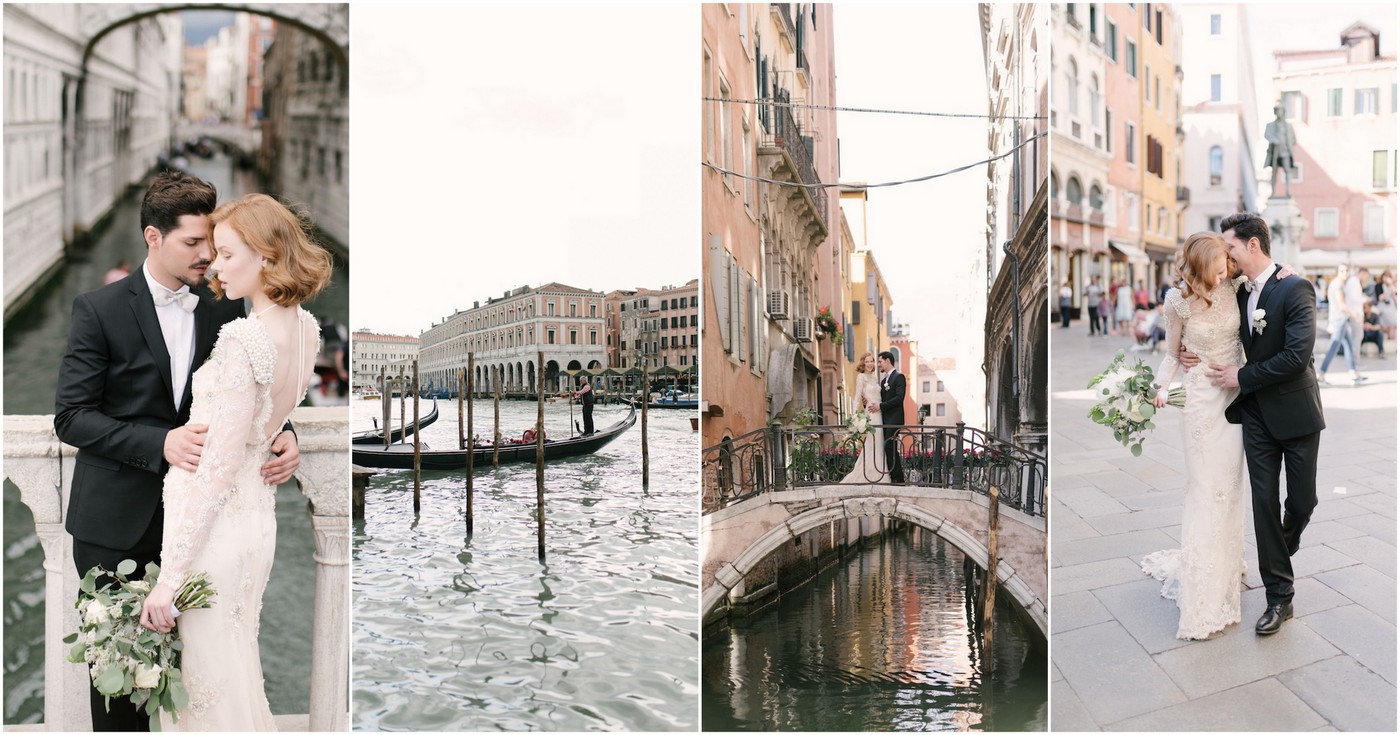 Ah bella Italia! Once of my favorite places in the whole world, and surely one of the most romantic places to plan your elopement. There is just something magical about it – the food, the culture, the atmosphere, the language. When you step into Italy, you get swept away into a world of history, romance and sensuality. What better place to exchange vows with your love? Venice city, famous all over the world for being a floating city of unique beauty. No streets and no cars, only canals.
With the help of Italian destination wedding planner and stylist of this shoot, Sabrina Gambato of Ti amo Ti sposo Weddings, we're getting right to the heart of what you need to know about eloping in Venice, Italy. We're covering when the best time to elope in venice is, what paperwork is required, and more. Paired with images of a Venetian styled elopement on the canal Grande in Venice captured by Italian photographer Bottega 53, we'll see just what a dream eloping in Venice can be.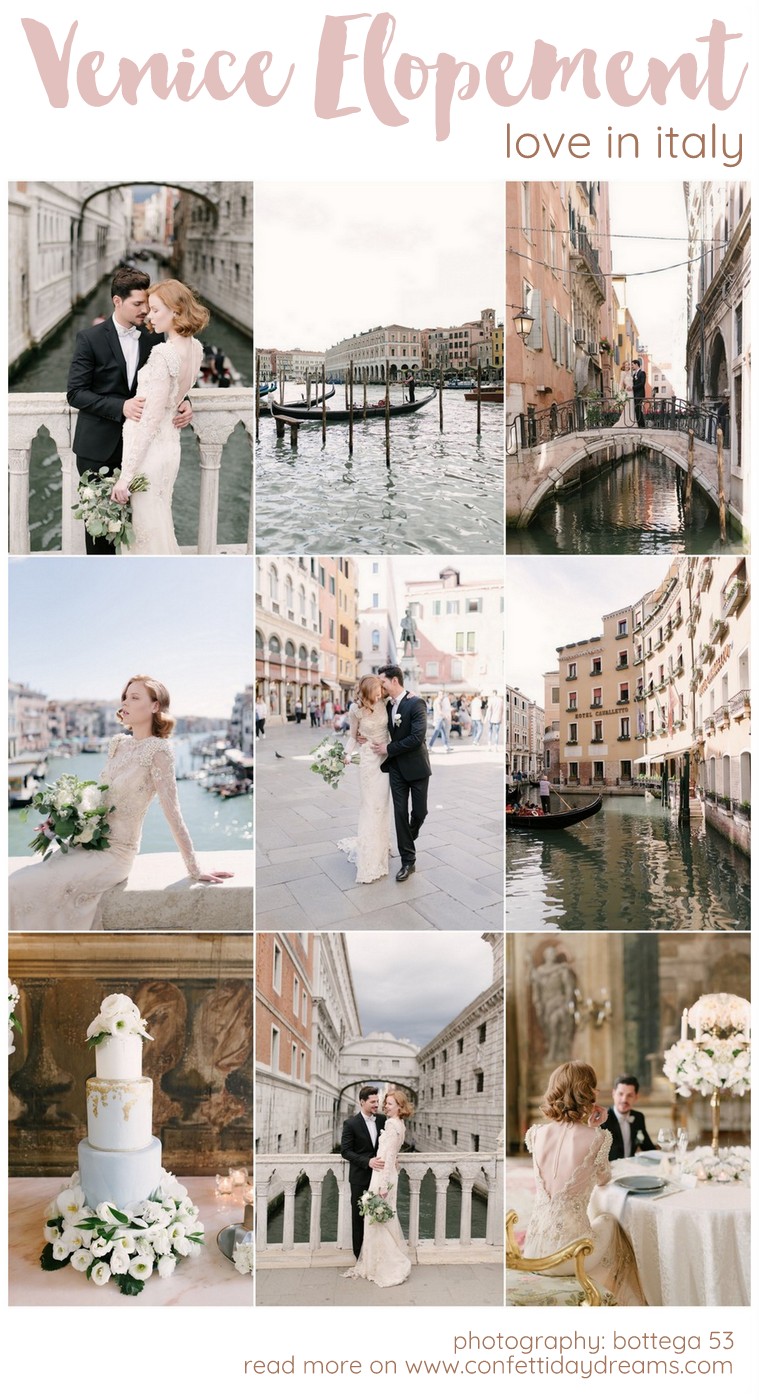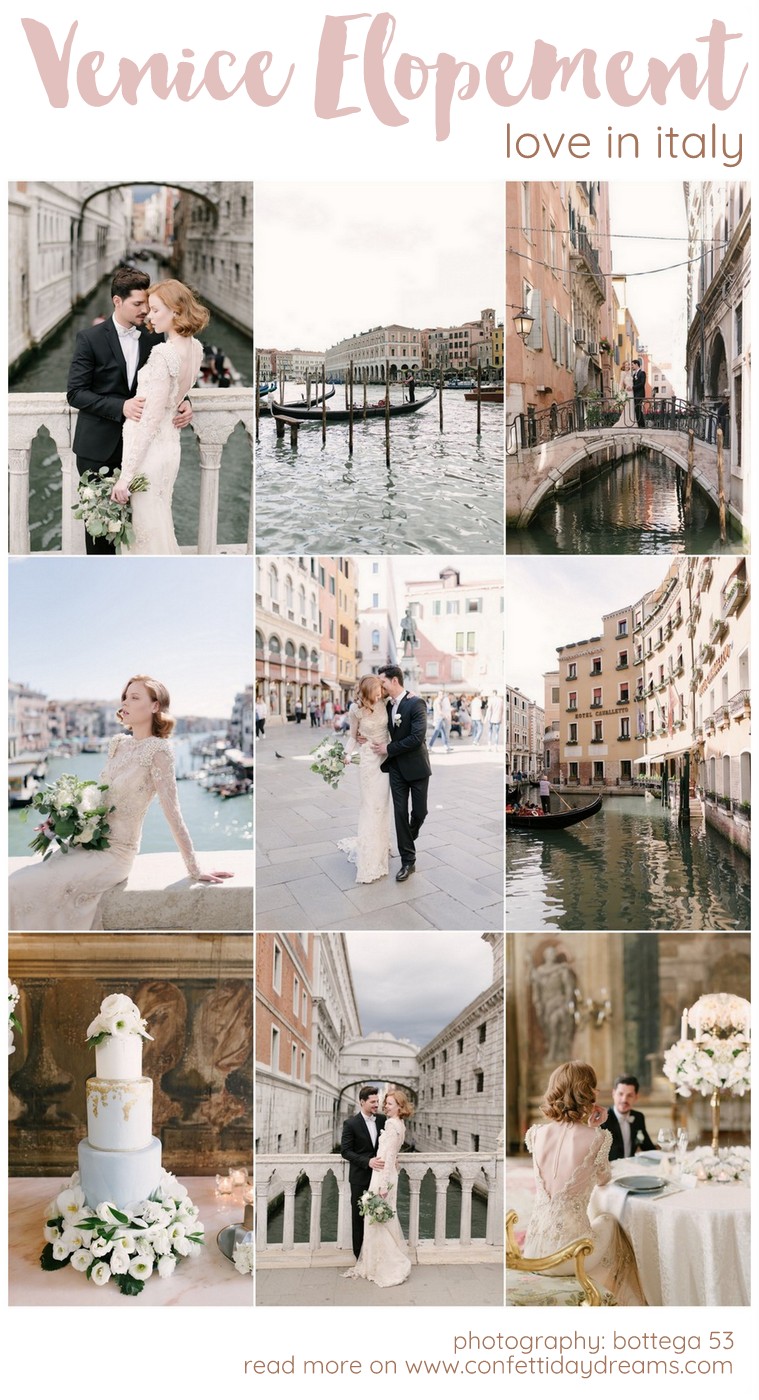 A Romantic Elopement in Venice
Today's team of Italian wedding professionals set their Venice elopement shoot at Ca' Sagredo Hotel, a luxurious palace with unique venetian interiors. Italian lingerie brand Lovable joined the shoot for the boudoir session; a new trend in Italian destination weddings. "A bride that only wears a "guepiere" and beautiful flowers embodies a timeless femininity," explains Sabrina.
Spanish fashion house Yolan Cris created a vintage style wedding dress, with mermaid silhouette, handmade embroidered ivory pearls and diamonds. Long sleeves and a chic V-neck back added a haute couture touch. Of course, the only suitable accompaniment would be a groom in Versace by Demas.
Milan-based fashion make-up and hair stylist, Elija Gutierrez, gave the bride an eternal and ageless beauty. We loved picturing the scene with classic Italian music playing in the background, and smelling the fragrance of Classica Eau de Parfum woman by Acqua dell'Elba.
Arrangements of all-white peonies and orchids were designed by Fioreria Alloni. Hand-written, watercolor invitations by Beautiful Letters were delicate and subtle. Italian award-winning Bella's Bakery's blue marble wedding cake with gold flakes, and co-ordinating biscuit place setting biscuits, provided the finishing touches.
We know that you're going to fall head over heels with all of this Italian elopement inspiration, so let's get right to it. Over to you, Sabrina!
Your Guide to Eloping In Venice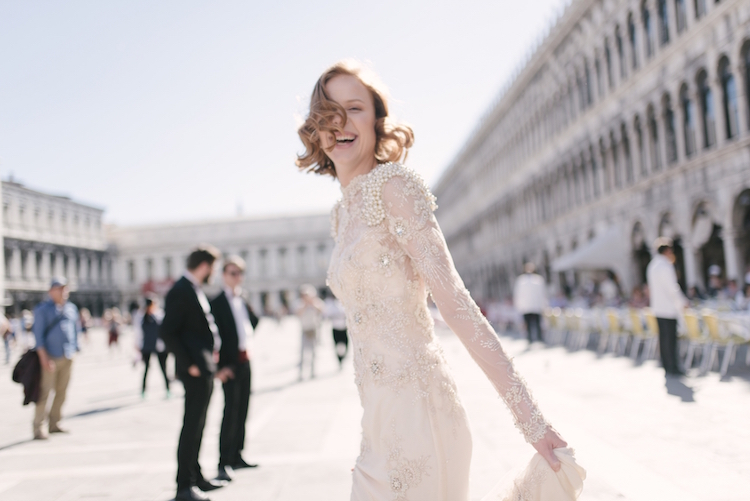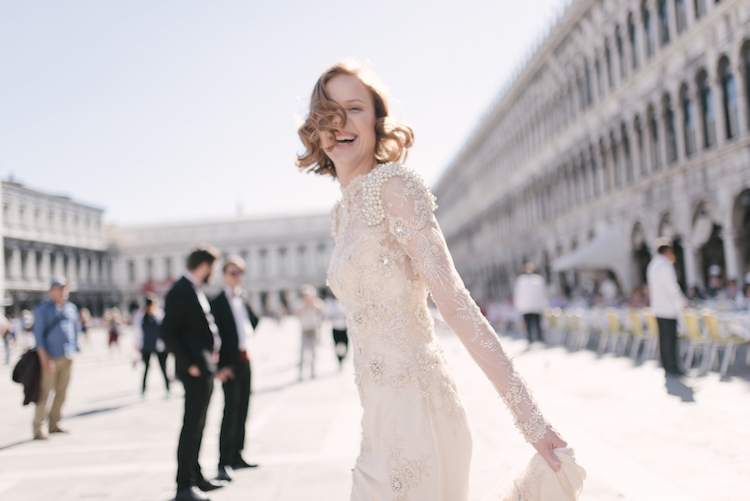 While planning a destination wedding or an elopement in Venice you should keep in mind that not all seasons are good for a wedding in Venice.
BEST TIME TO ELOPE IN VENICE
Summer is nice in Venice but really crowded and really hot. If you are looking for a civil wedding and you want to book it in May, June or September, you need to be aware that the town hall opens the registrations for the upcoming year at the end of October- beginning of November. The requests are many and you should contact them as soon as they open, to be sure to choose the dates and the time that you want.
Getting married over the weekend is more expensive than getting married during the week, due to the costant increasing number of wedding in the city.
Do not get married during the famous Carnival of Venice. I know that the historical atmosphere of the city with the accompaniment of romantic songs getting to the cathedral on a gondola sounds amazing, but the costs will be quite unaffordable in that period of the year.
During the low seasons, hotels and restaurants offer special rates that will allow you to save substantially.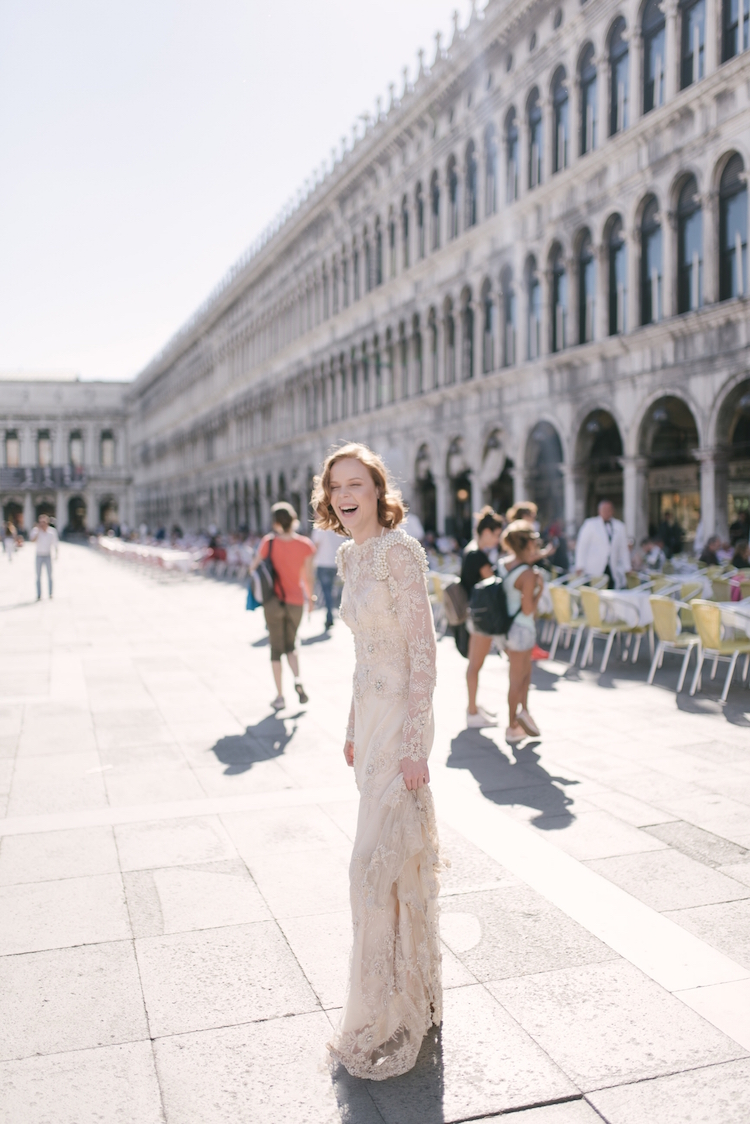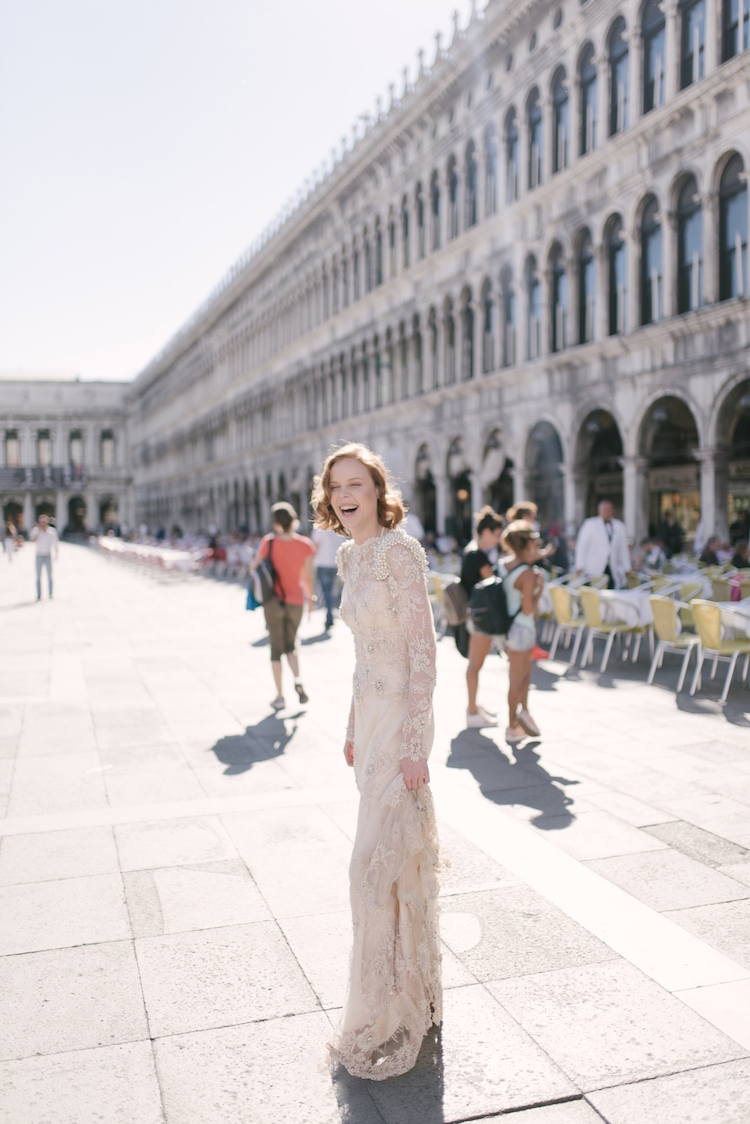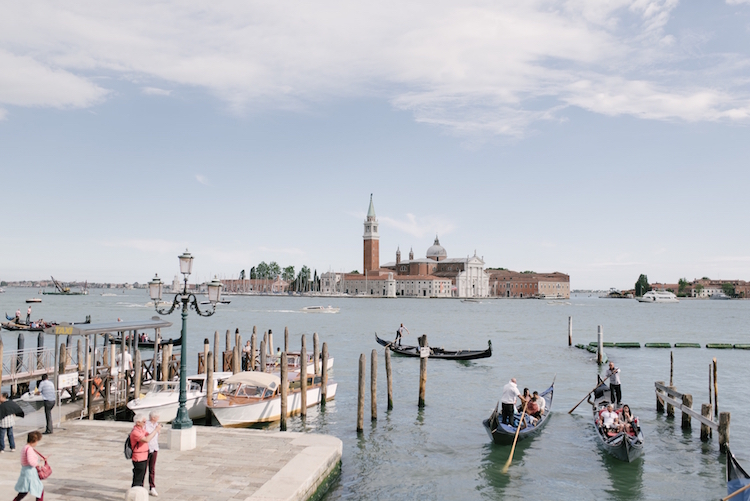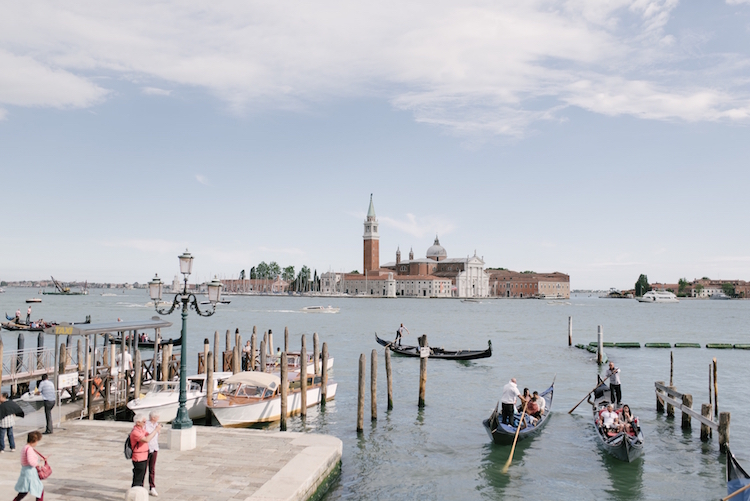 LEGAL REQUIREMENTS FOR ELOPING IN VENICE
Legal requirements in Italy differ country by country, so you need to contact a planner or the local authorities to be sure of all requirements. In general, the process for eloping in Venice, Italy, is as follows:
File a "Nulla Osta", a certification of the capacity to marry, with the consulate.
You might be asked by the local government to register the marriage at the Italian local prefecture, depending on your country of residence.
It takes around two months to complete all the formalities.
You will likely need an official translator for the ceremony if neither you nor your partner speak Italian.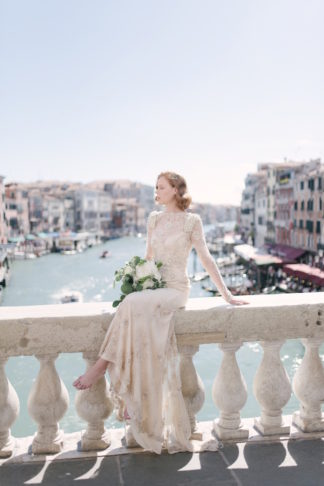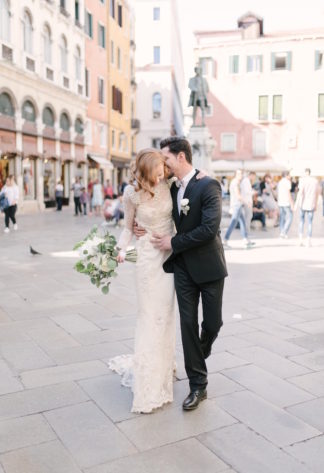 PLANNING A DESTINATION ELOPEMENT IN VENICE:
Booking suppliers for a destination elopement can from abroad can be challenging. In general it is advisable to work with a planner based at the destination, ideally one who knows the local Venetian suppliers. Planners often have existing relationships with a team of preferred and reliable vendors in the area, which can take the stress of vetting local vendors from scratch off your plate when eloping in Venice.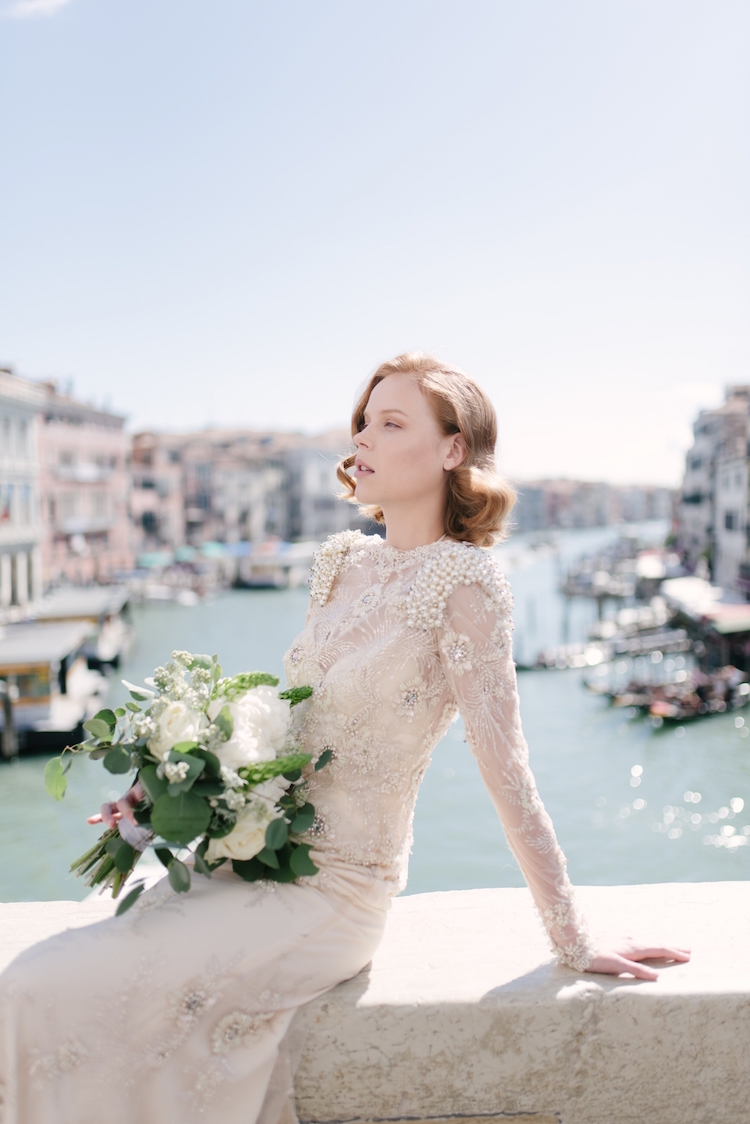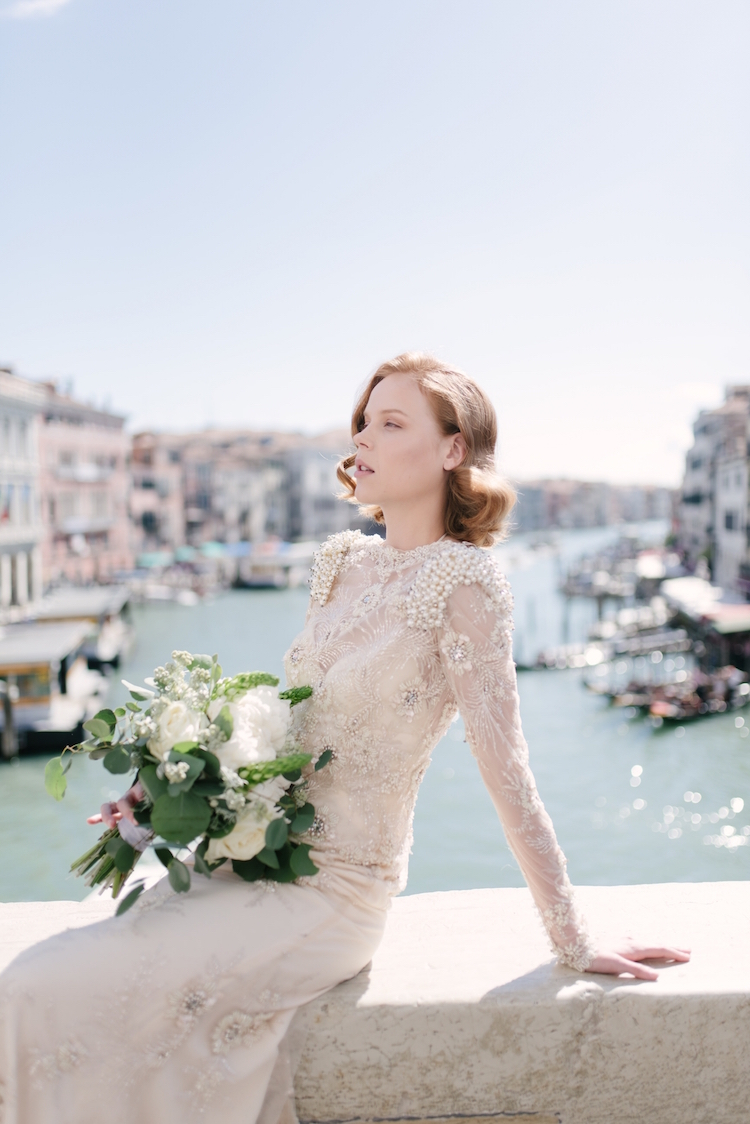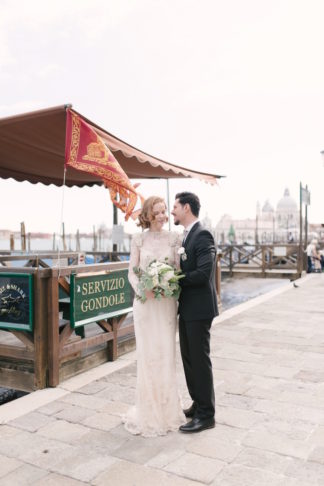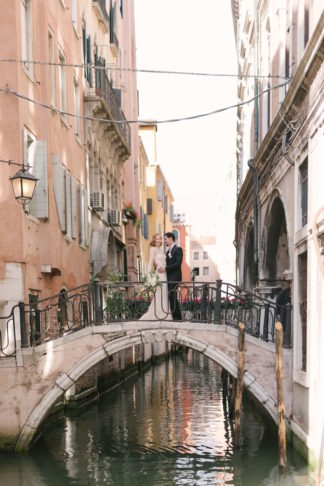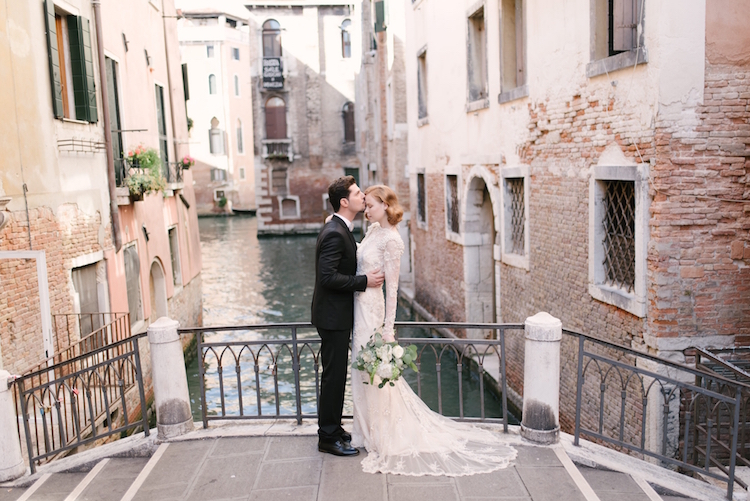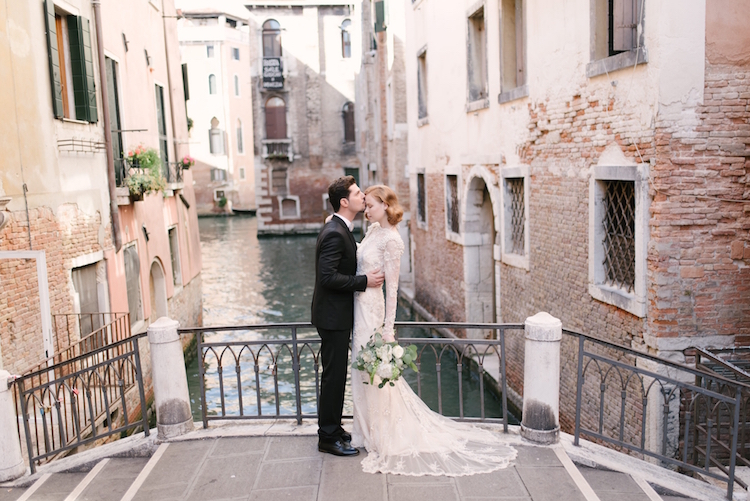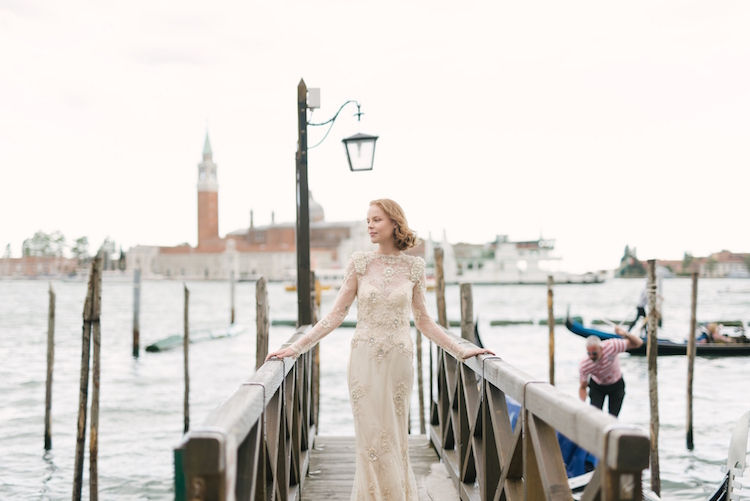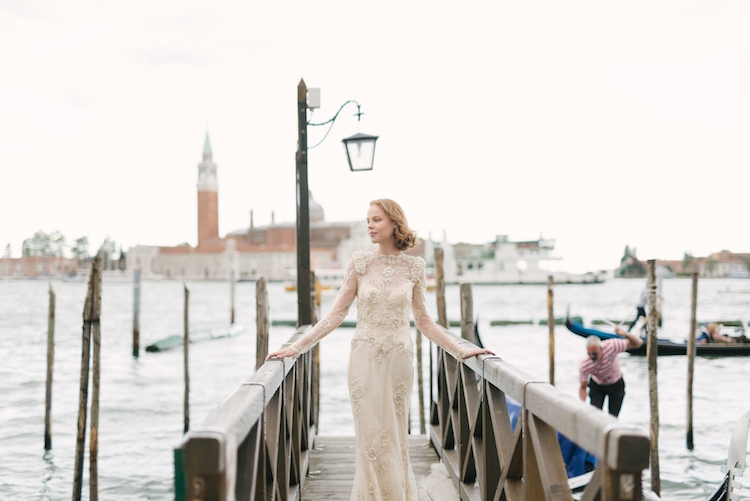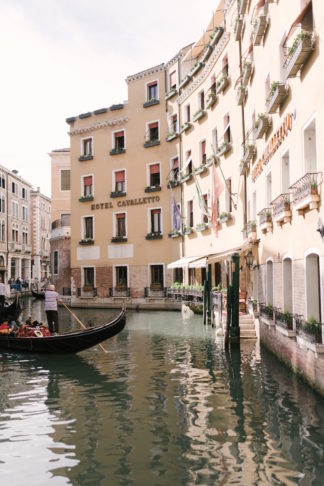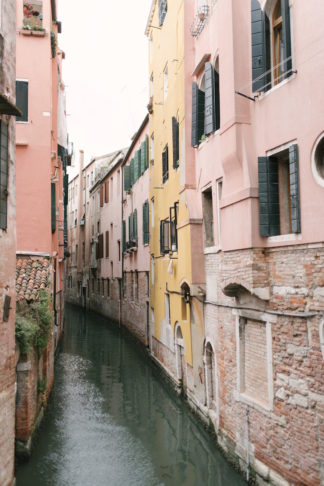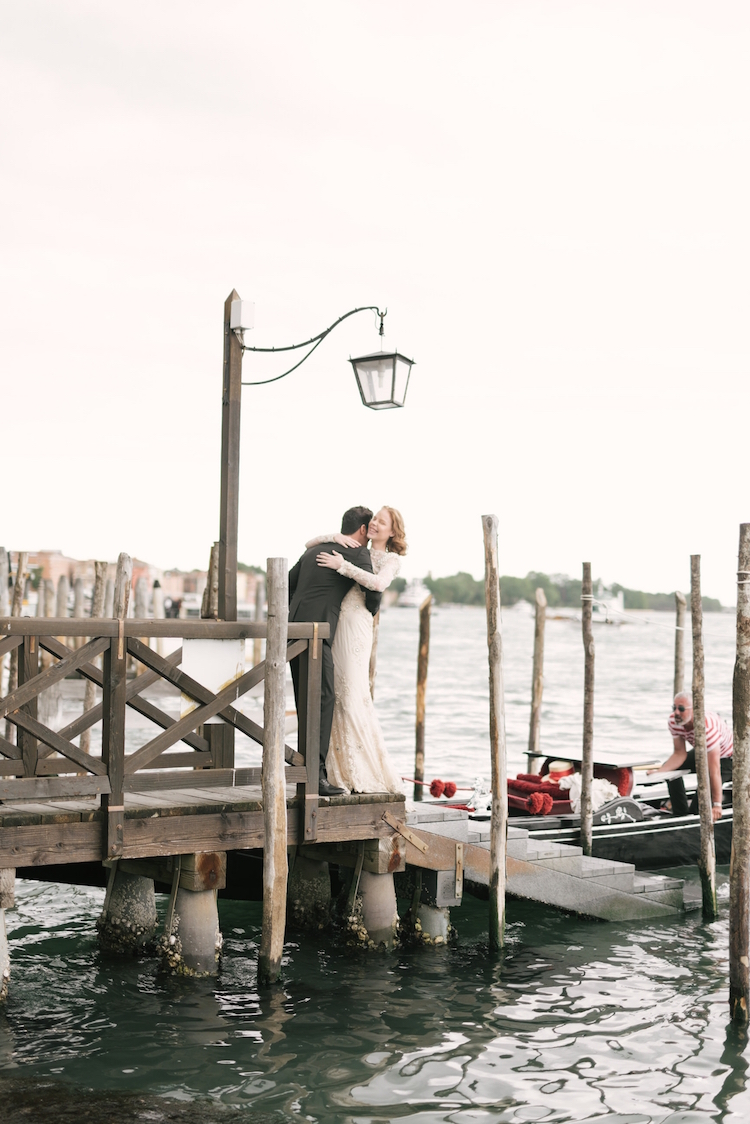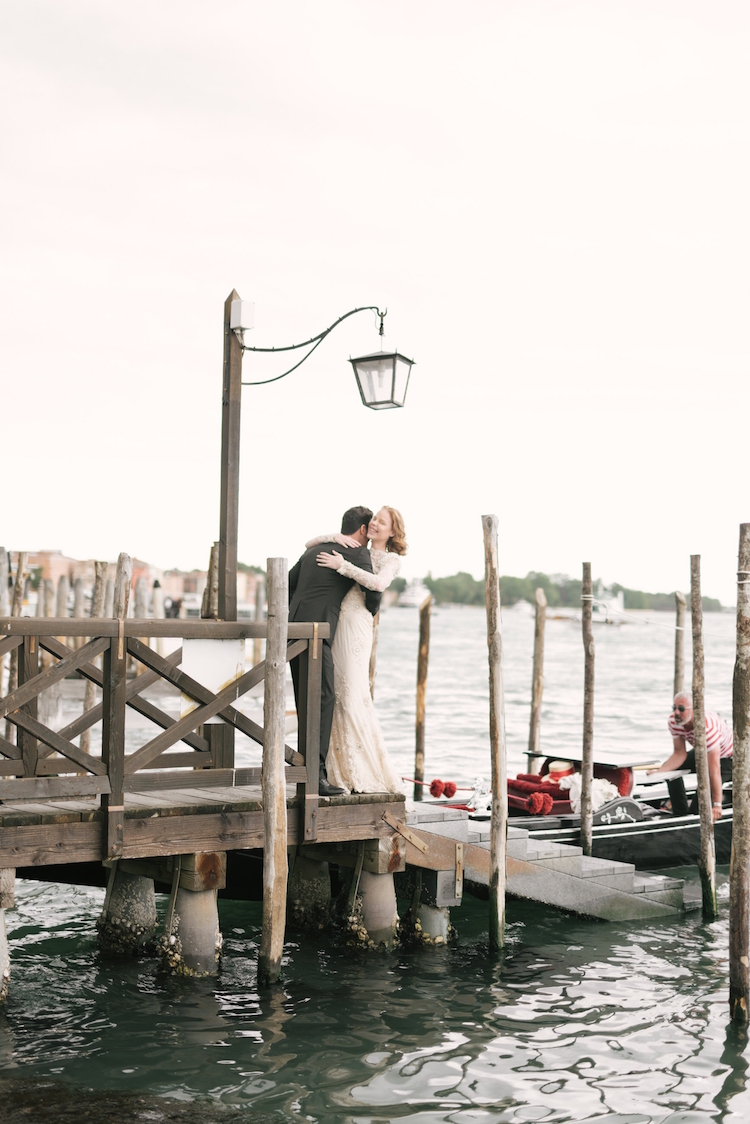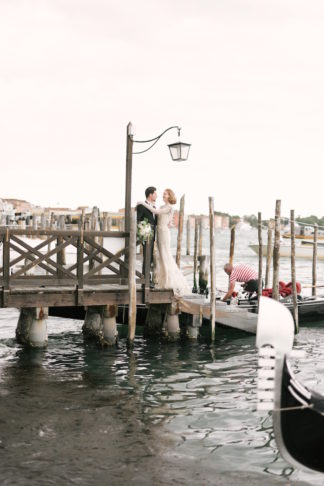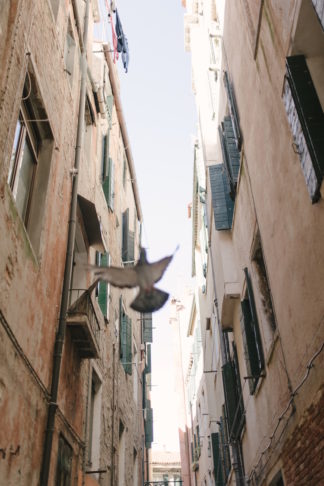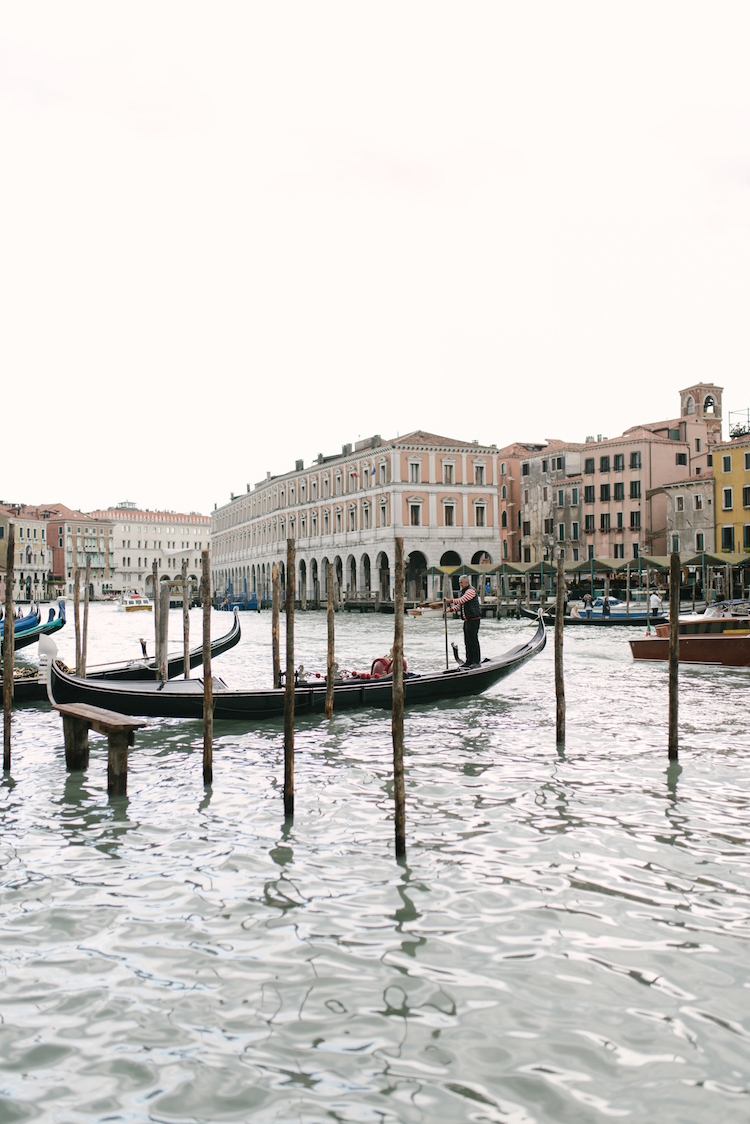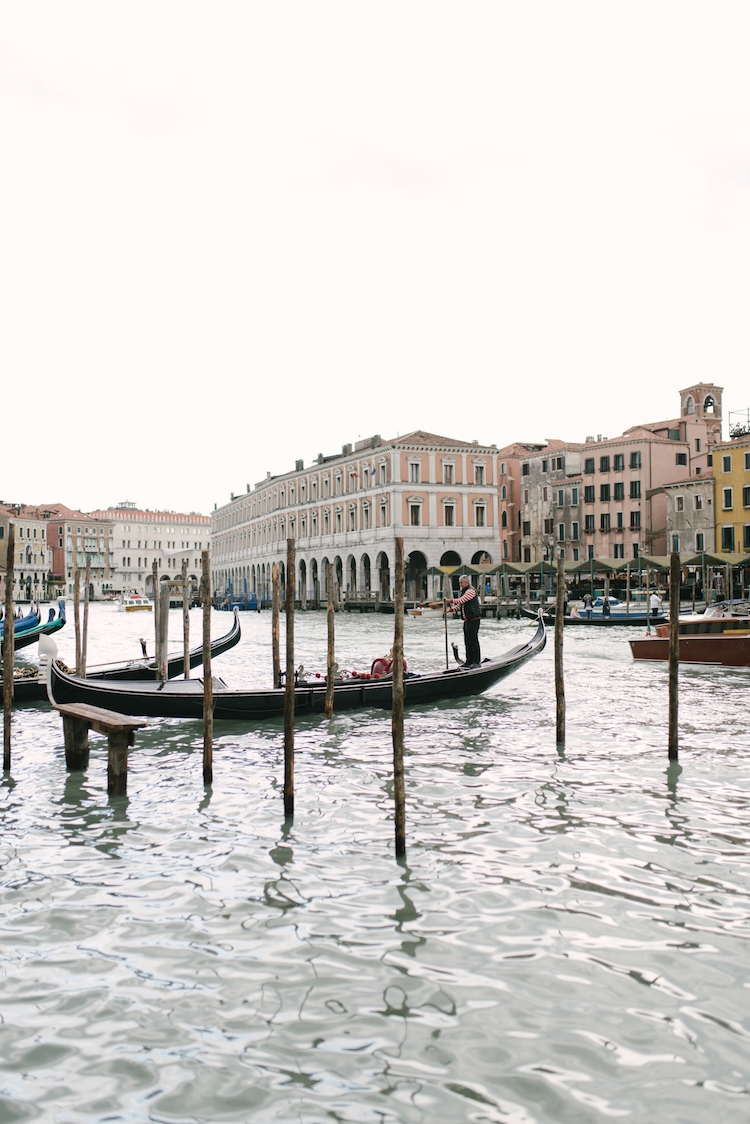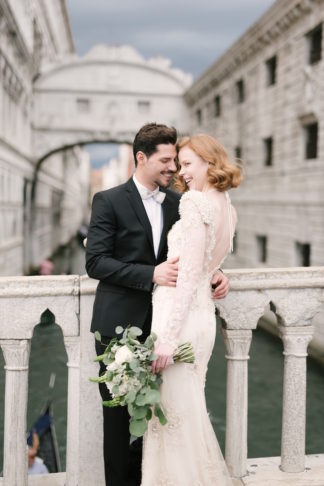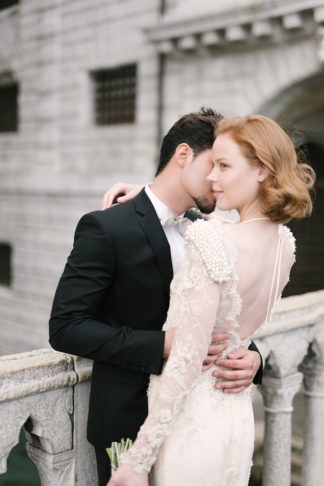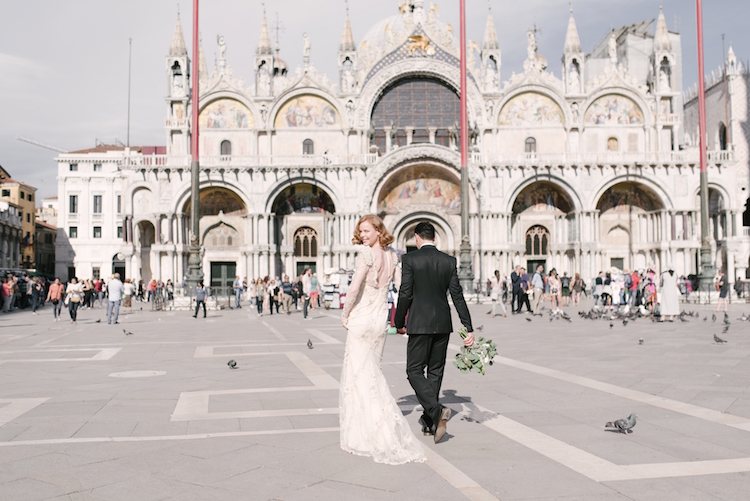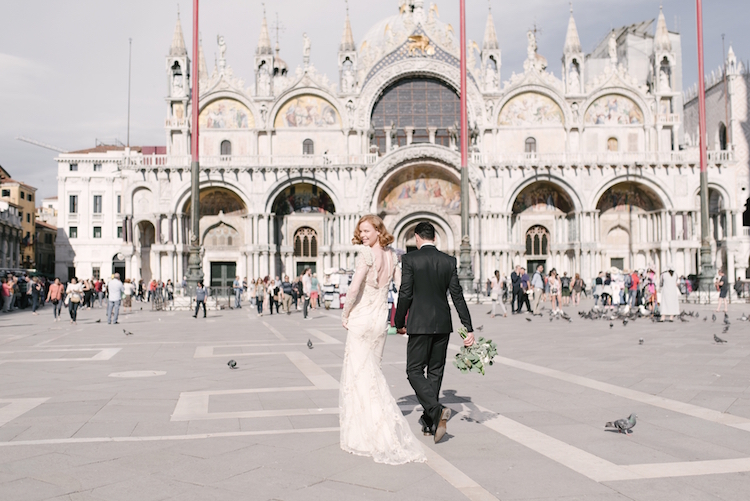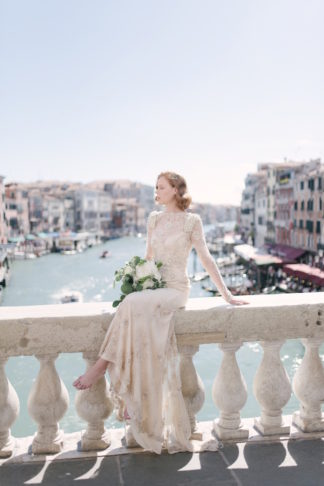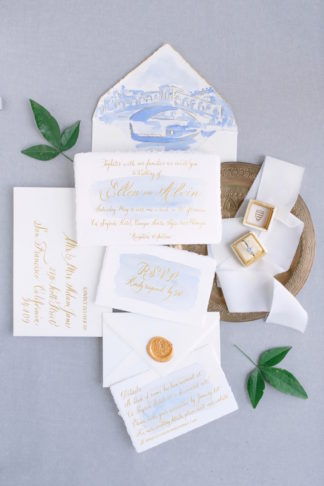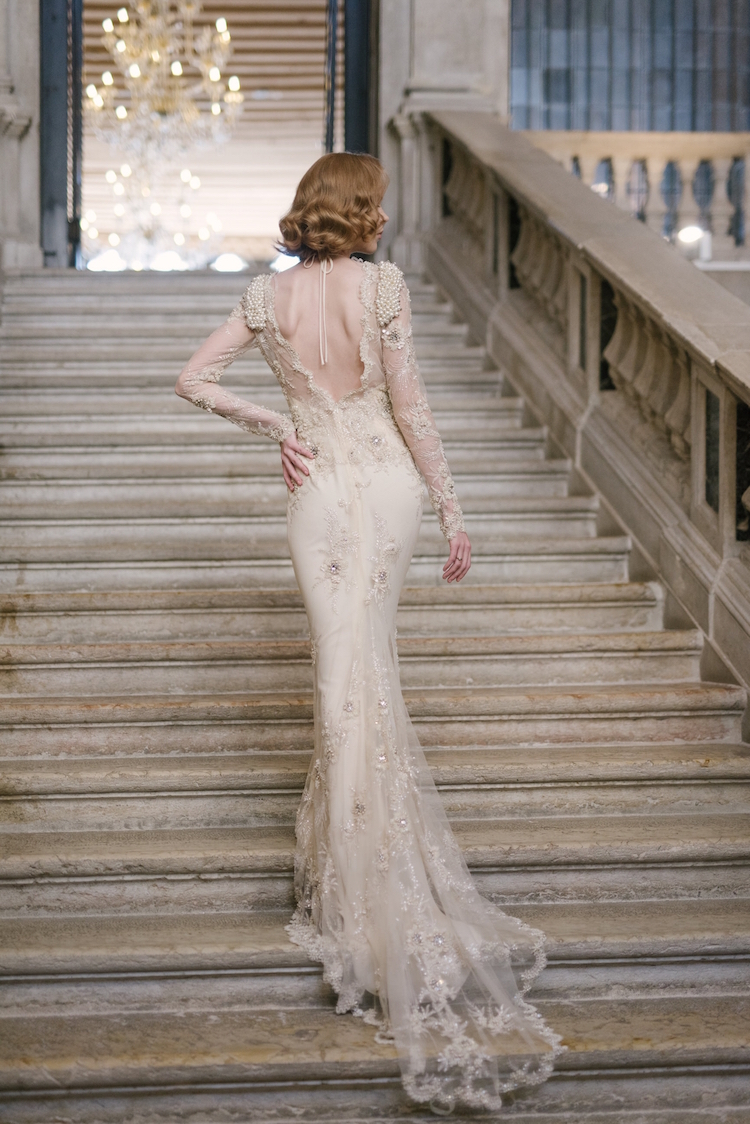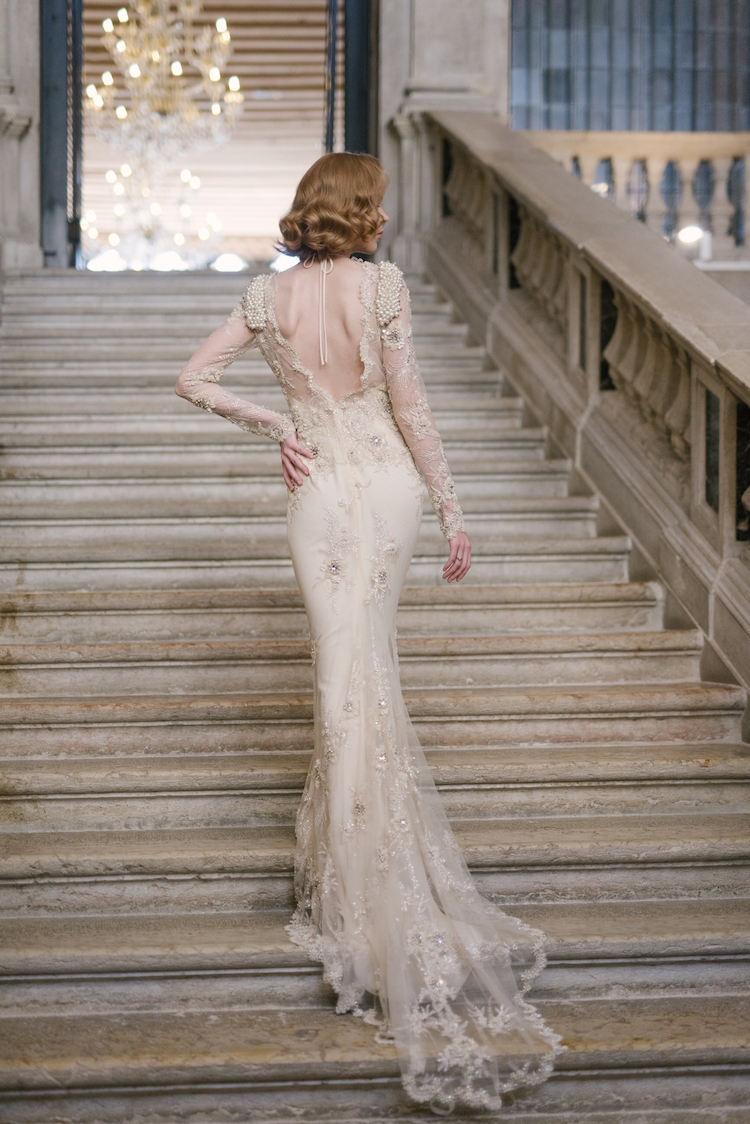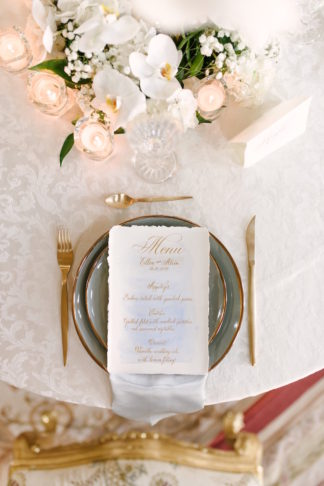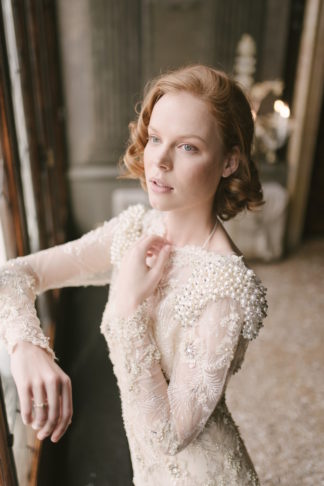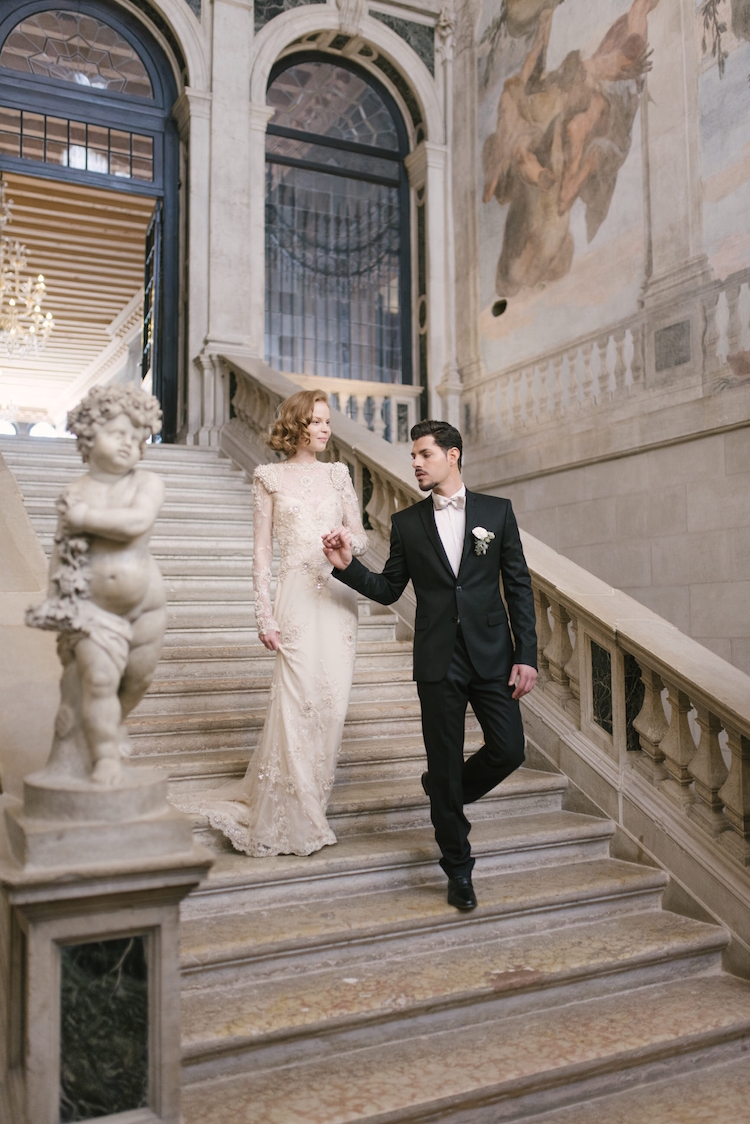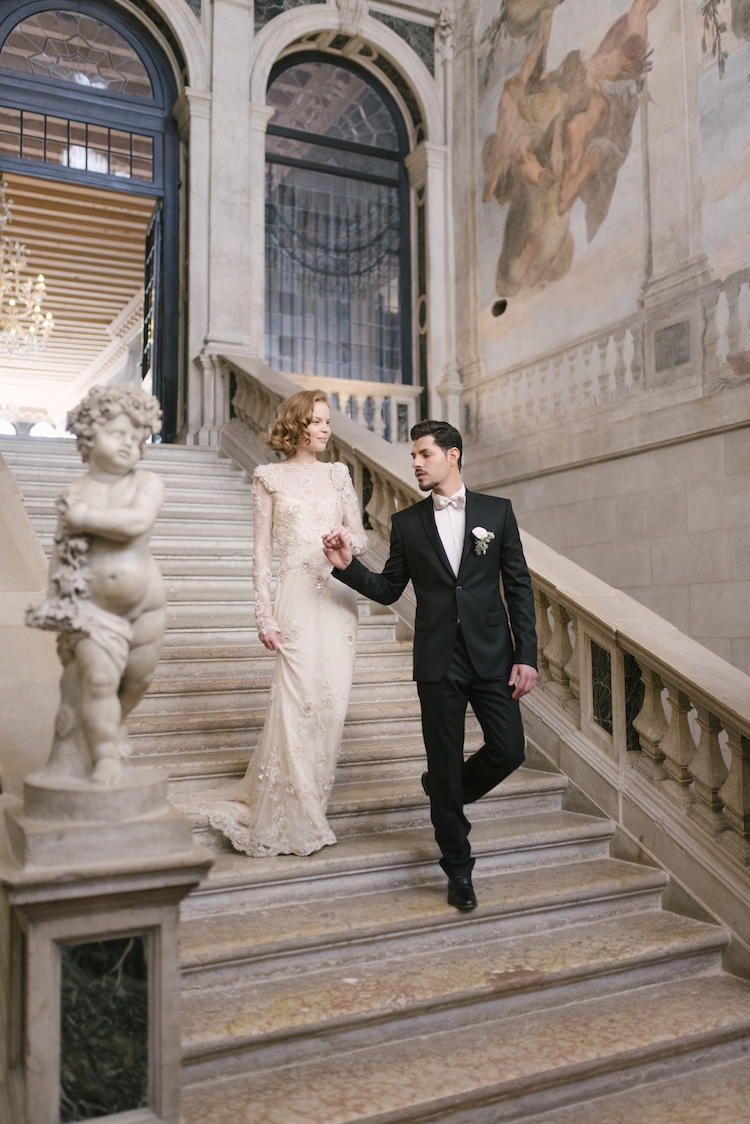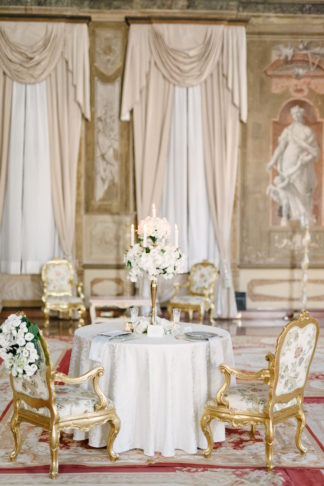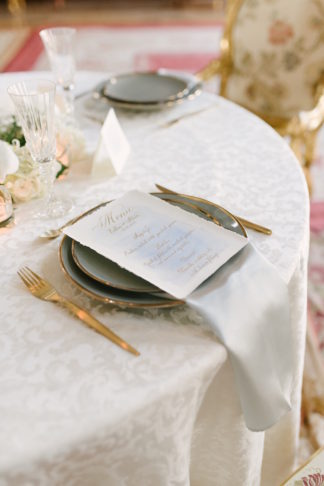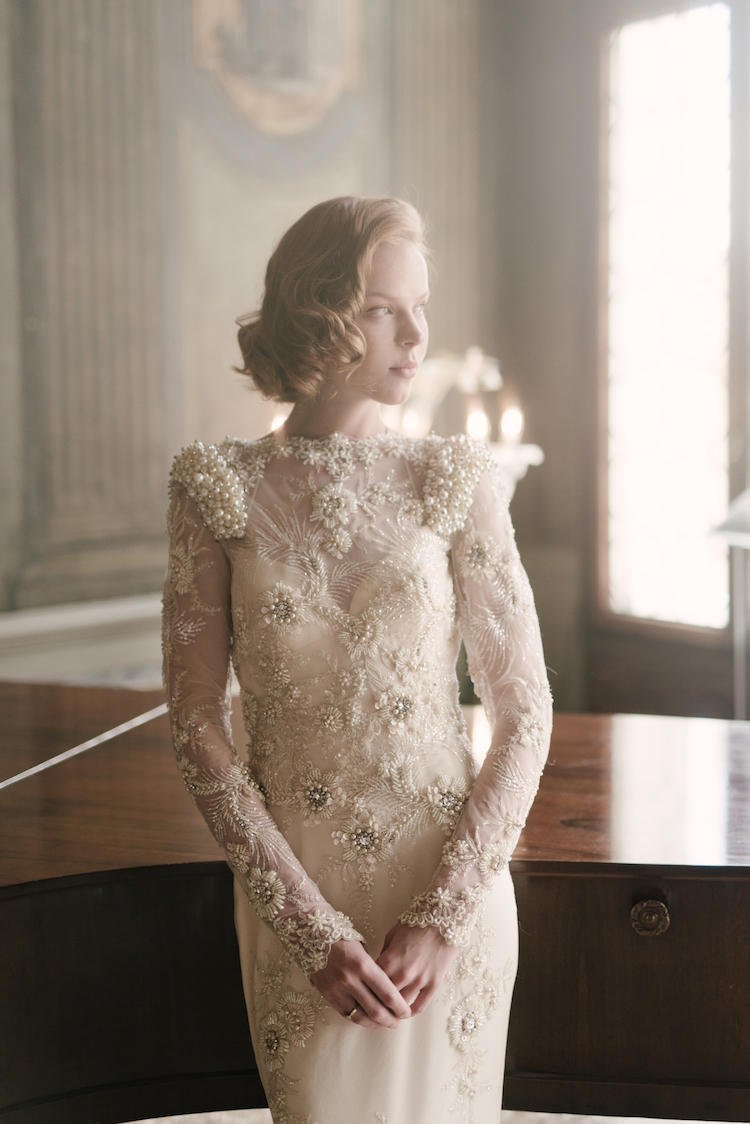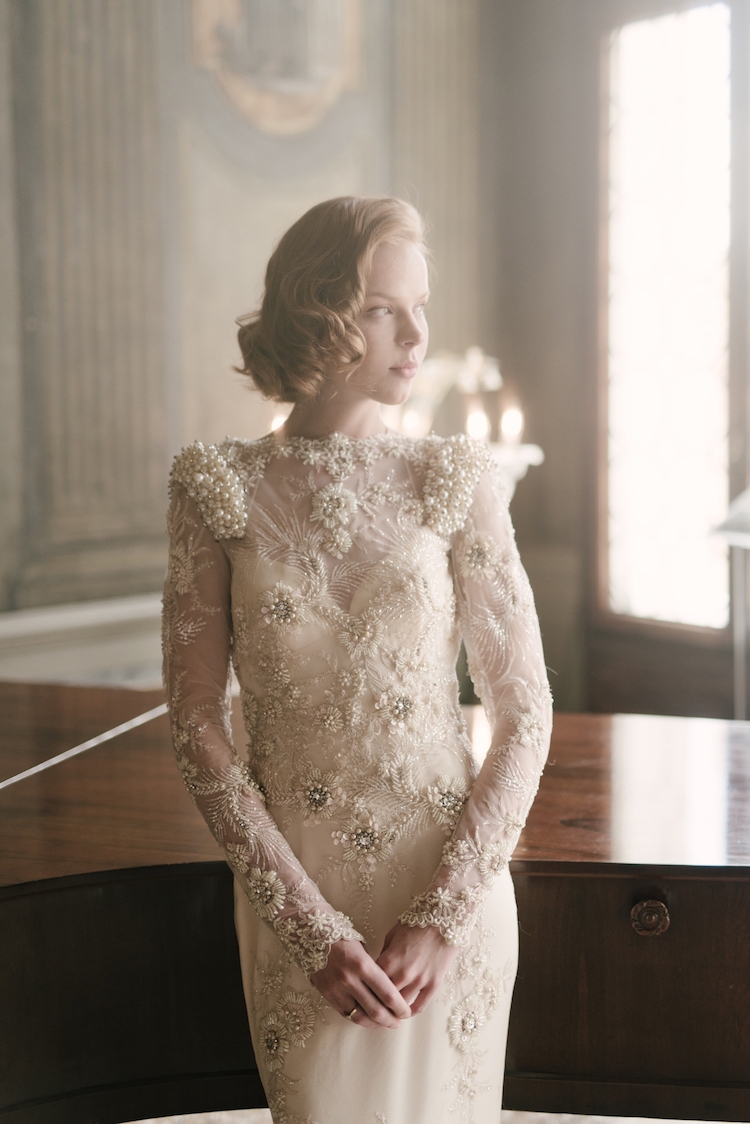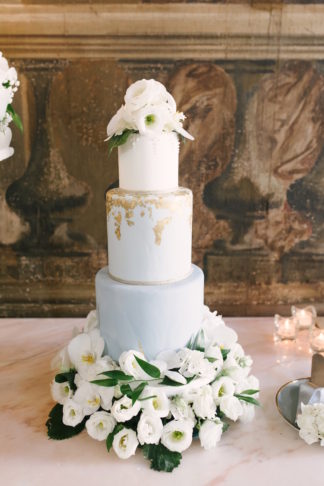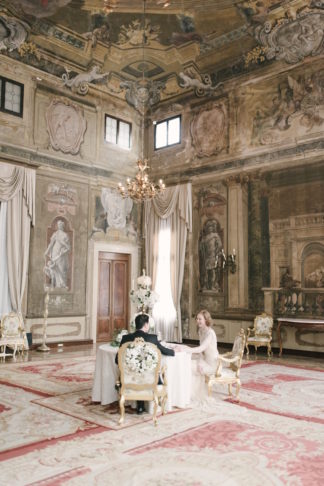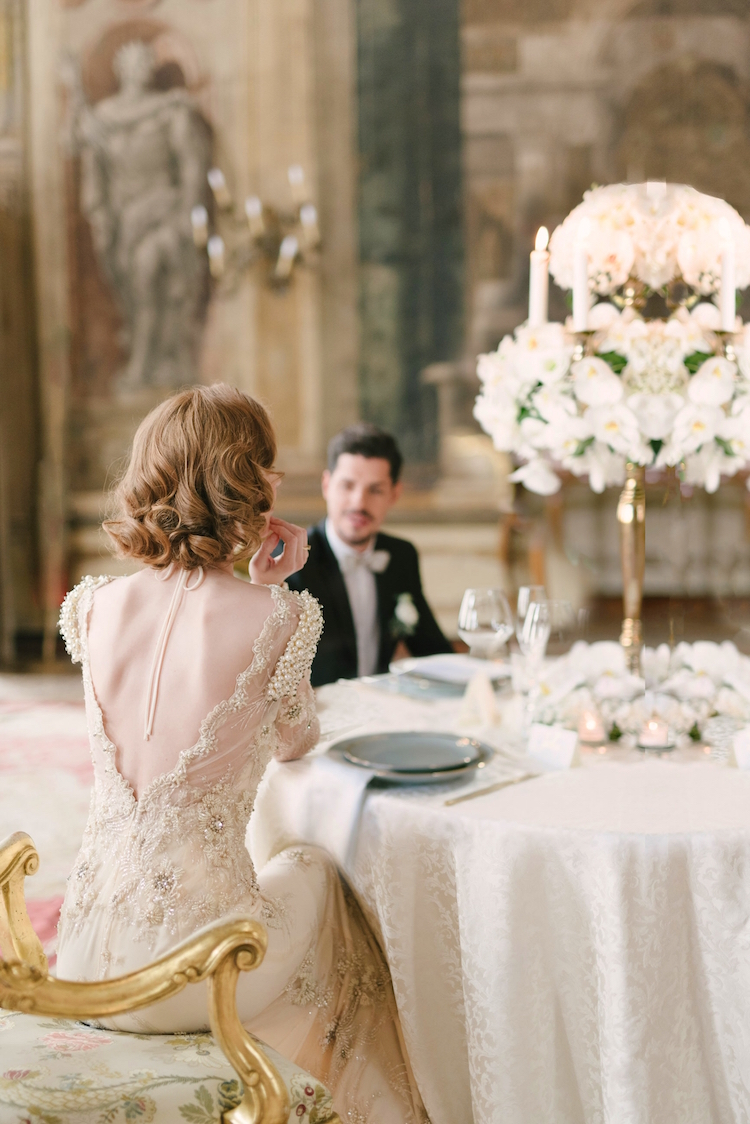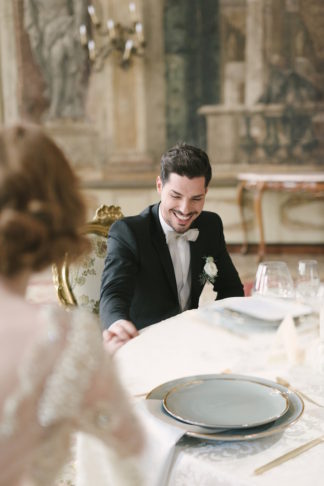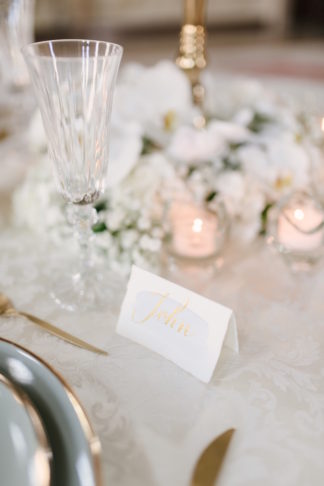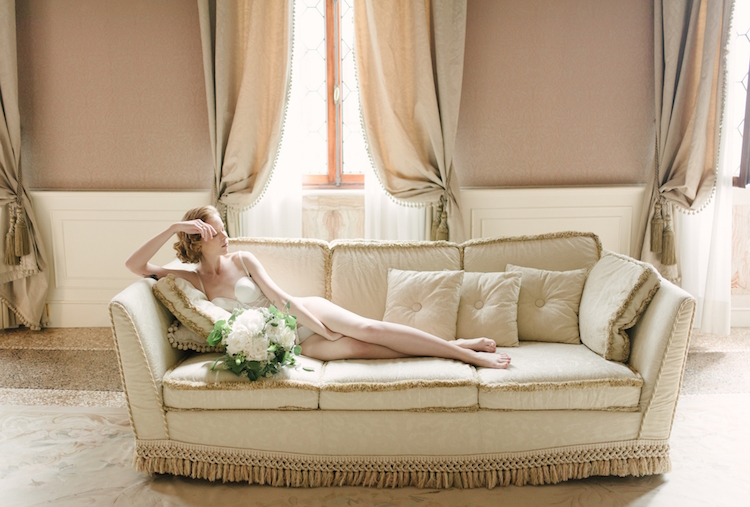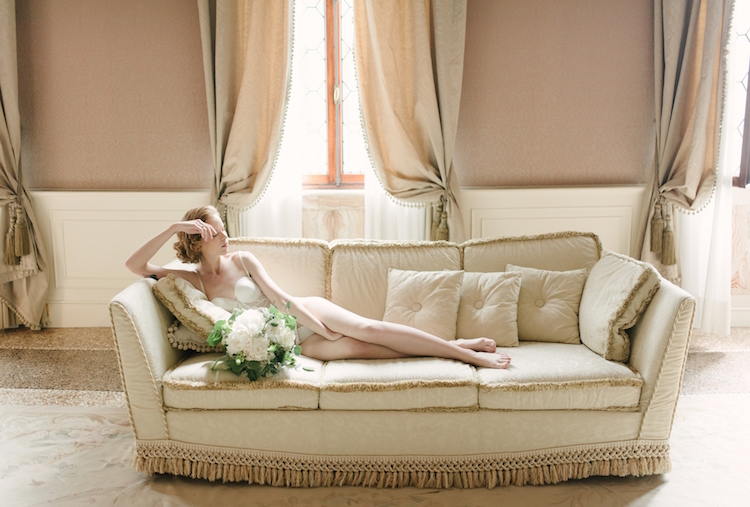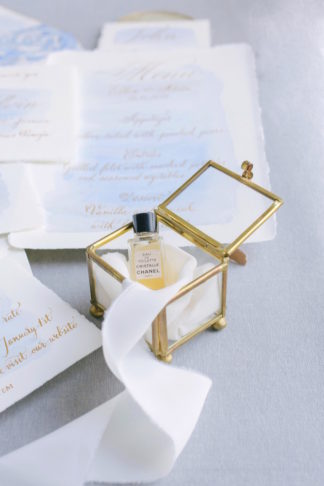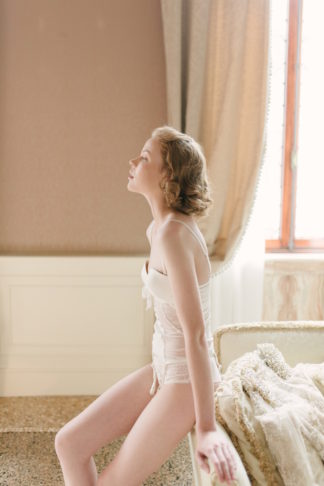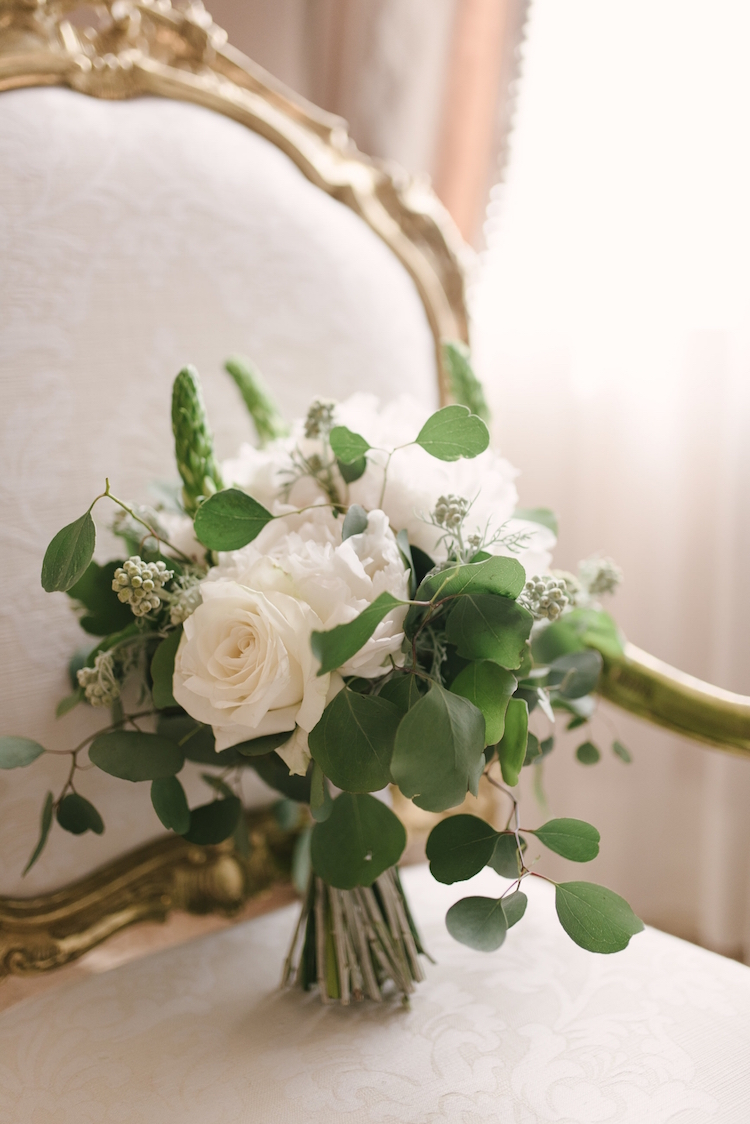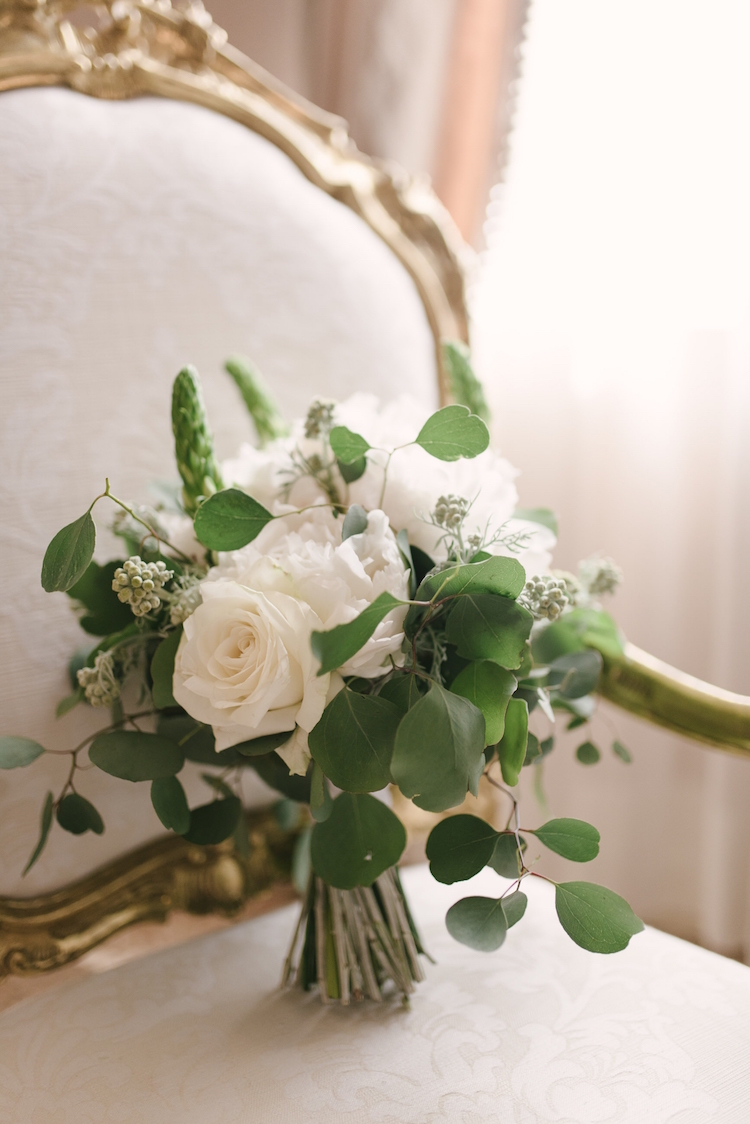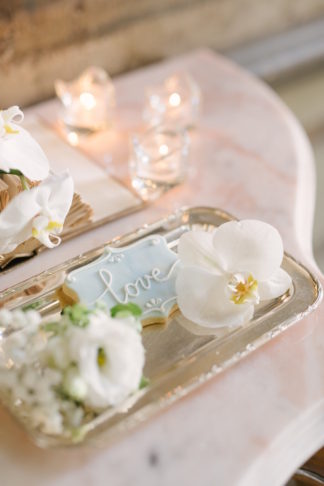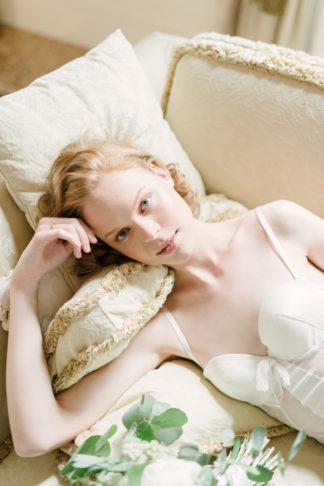 Ah, bellissima!
Looking for more elopement inspiration? Check out the rest of our elopement guide: