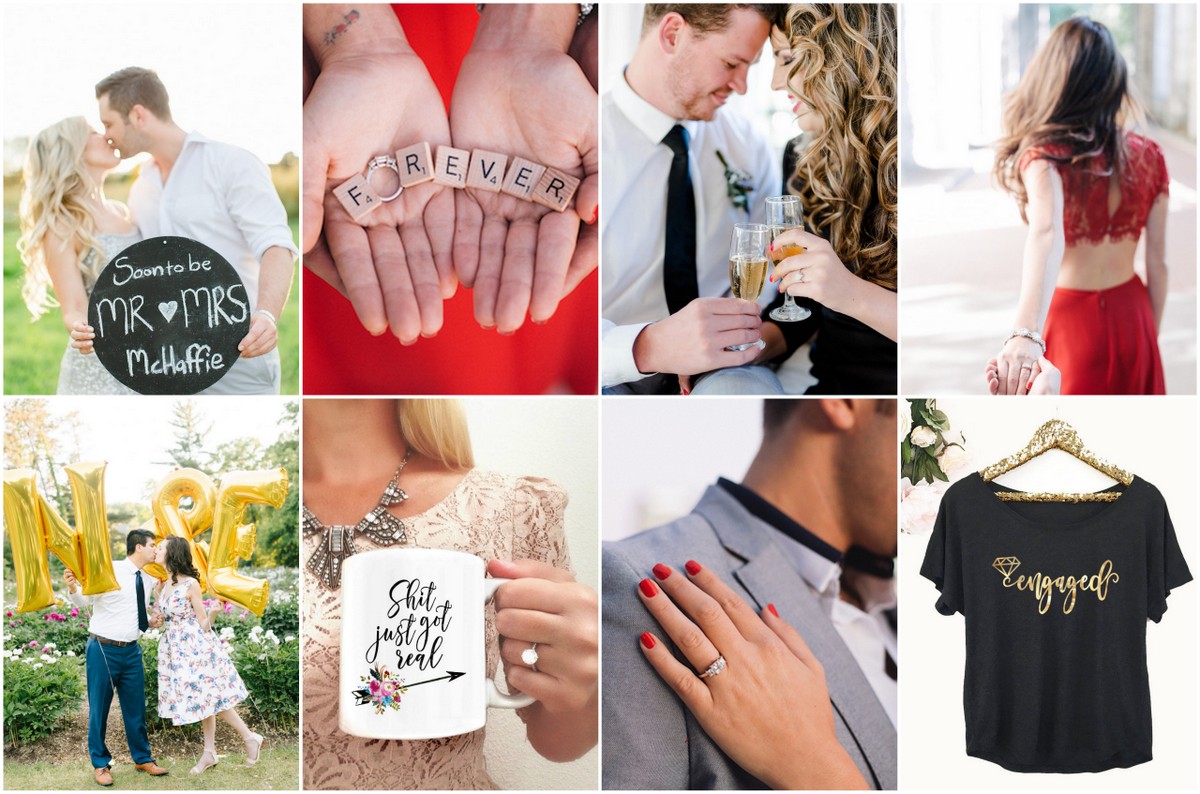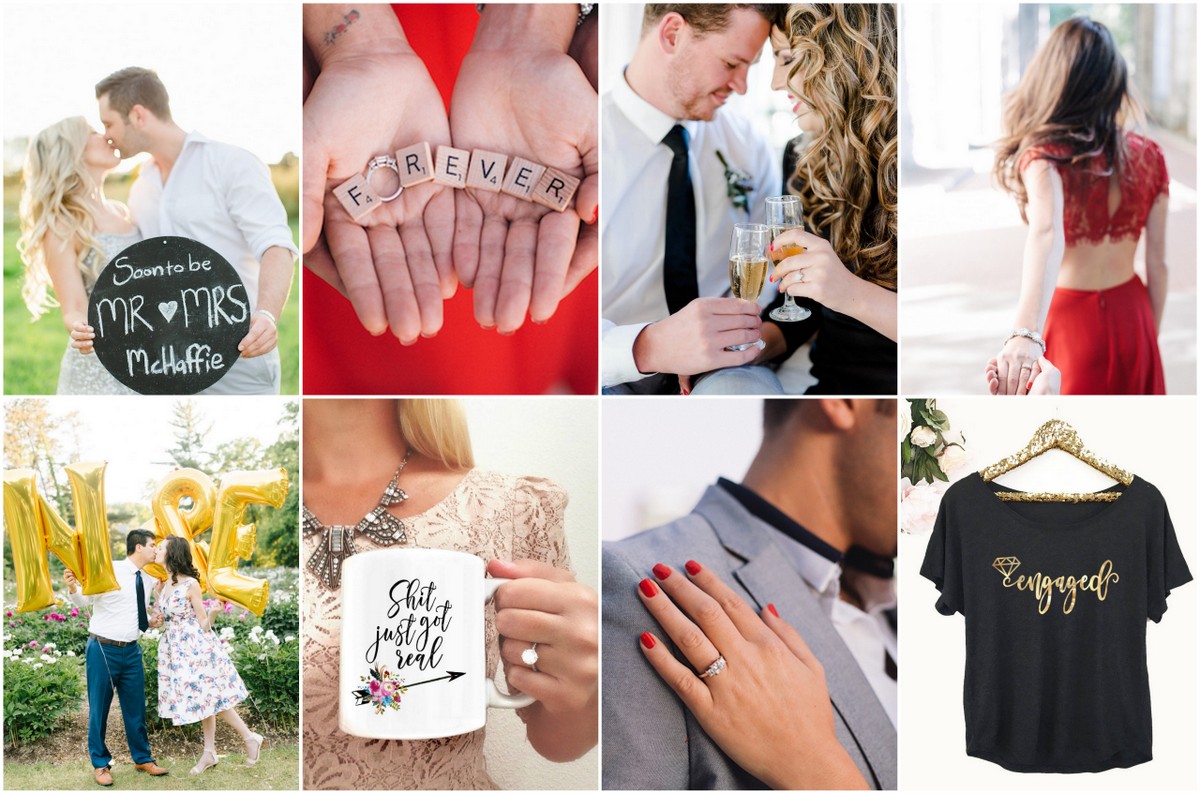 YOU SAID YAAAS!!! You've gone pale with shock, squealed out in joy, shed tears of multi-layered emotion and done your happy dance. Now you're looking for cute, unique engagement announcement ideas to spread the news to your crew. We got you! Today is all about creative engagement announcement ideas and inspo for cute engagement announcement photos on social media. Let's do this!
Fun Engagement Announcement Ideas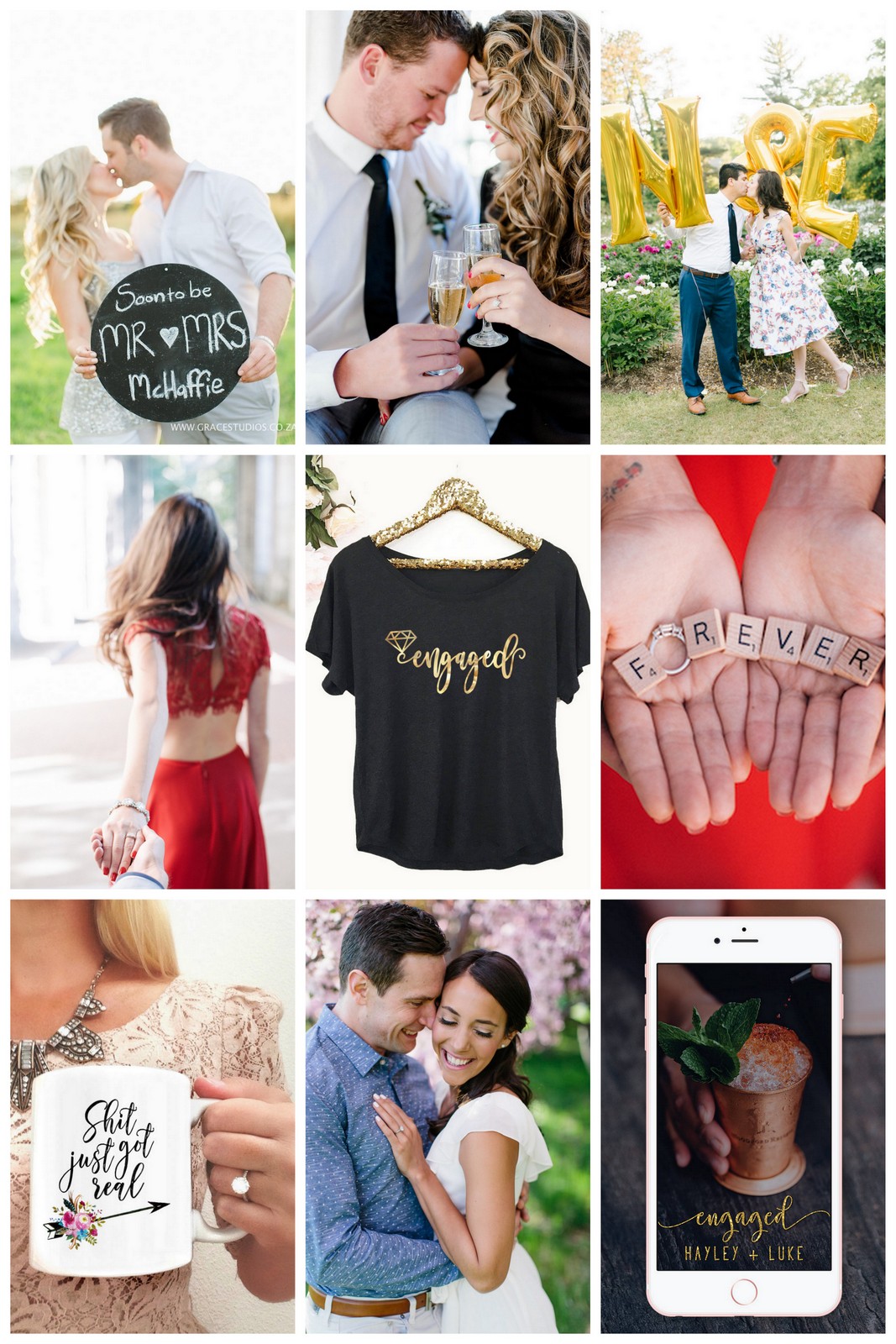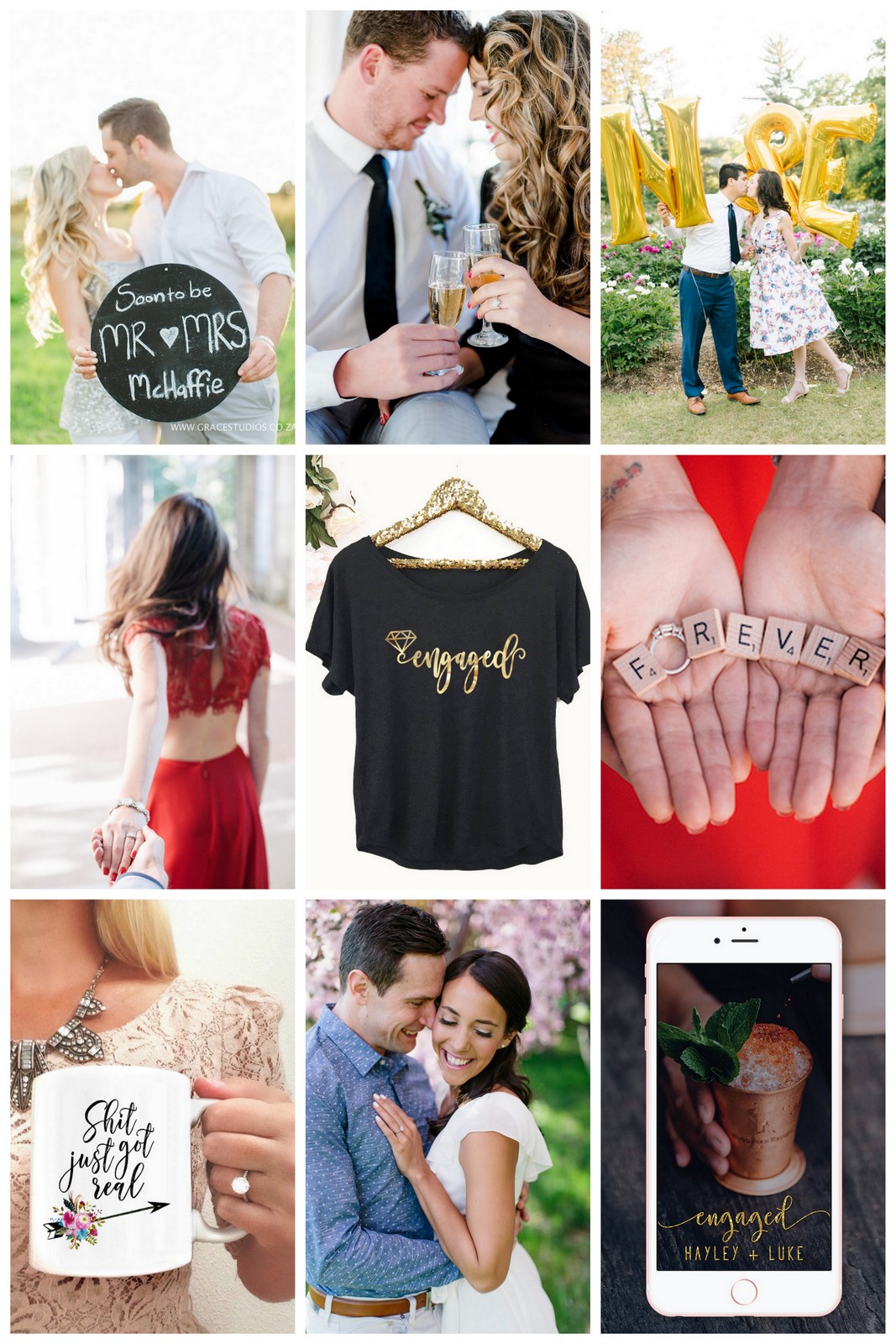 How to Announce Your Engagement on Social Media
Let it simmer before you announce your engagement on social media. Take a minute to soak it all in and to be present with your partner. This exact moment won't happen ever again, so first and foremost take some time to disconnect from social media to be there physically and emotionally.
Let your close family, and then your closest loved ones know personally. Give mom and dad a call, and then reach out to let the rest of your fam and BFFs know that it's all just got real, and fast!
Don't include an expected wedding date in your initial social media engagement announcement, even if you already know it. You haven't worked your wedding guest list out yet, or know what your budget is, which means things might change dramatically between now and the time you've booked your venue. Besides, that's what your Save the Dates are for.
Consider having your photo taken by someone. Can you get your friend or someone your know to take a gorgeous engagement announcement photo for you at a really special spot? While your official engagement photoshoot, which you'll use to get acquainted with your official wedding photographer, will only come later, perhaps you'd like to splash out to hire a photographer for a mini 'pre engagement' session now.
Going the engagement selfie route? Set your self timer and use a tripod (aka stack of books) to capture a little bit more of both of you in the shot.
Make sure your engagement ring sparkles. Here's how to keep it clean and shiny.
Get your nails did! Splash out on a mani to pamper your paws. You might stick to a timeless, neutral shade that won't date, or go for some crazy fun engagement nail art to match the occasion!
Start thinking about having an engagement party. (But make sure you have an idea about your wedding budget breakdown first.)
Get creative with props, poses and outfits! To help, we've put together some cute shots and a selection of fun engagement announcement photo-props to help you rock your engagement announcement on social media.
When you're done, read our How to Plan A Wedding series and go get your hands on our next-level organized, super-detailed wedding planning checklist! Save these tips to your Pinterest wedding planning board now, so you can read them when you've announced your engagement to the world!
Engagement Announcement Photo Ideas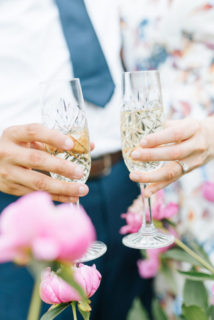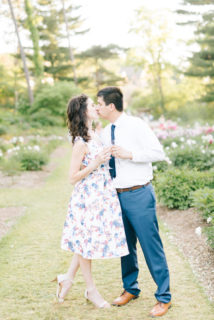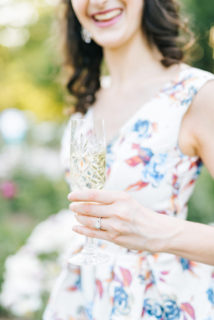 Grab a camera and pop the champagne, you're changing your last name. Well, maybe you're keeping your last name, but you're still gonna wanna sip on something celebratory. And it could even be virgin-champers, we're totally down with that, too. Just make sure that your new engagement bling is front and center during your 'cheers' moment! (See more of this Joyful Garden Engagement by Beth Joy Photography here.)
Shoot an engagement mug selfie! Seriously cute, and of course, you get to sip in style right up until you say your 'I do's'. Check out some of these kick-ass options: Shit Just Got Real Mug, Future Mrs Mug in beautiful calligraphy-style script and engaged AF mug with pretty gold text. If you already have a mug you love, you can even order this darling Does this Ring Make Me Look Engaged DECAL and transform your mug into someone worthy of a wife-to-be!
(If you love some of these engagement announcement props as much as we do, and purchase one of them via these links we'll earn a small referral fee. Thank you so much for helping to support our blog!)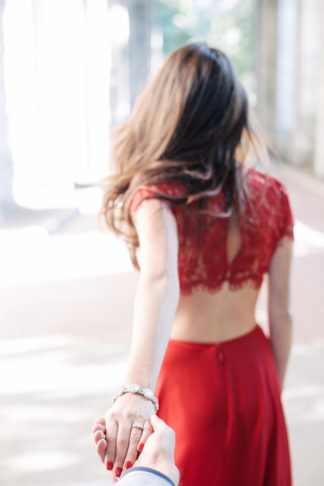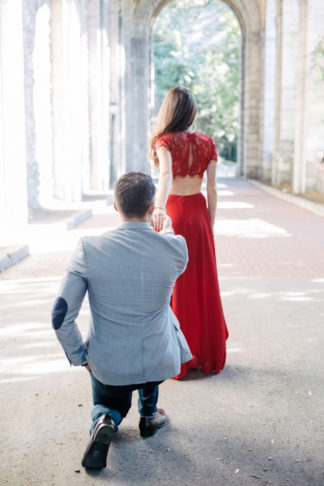 (Above) Stage a 'Follow-Me' styled engagement photo – an awesome announcement idea for your social media feeds. It's such a sweet way of recreating your actual proposal, and getting your new bling in there, too. You can totes rock this selfie with your tripod/ stack of books and timer, so get on it! (See more from this elegant engagement picture shoot at the Cloisters by Forever Photography)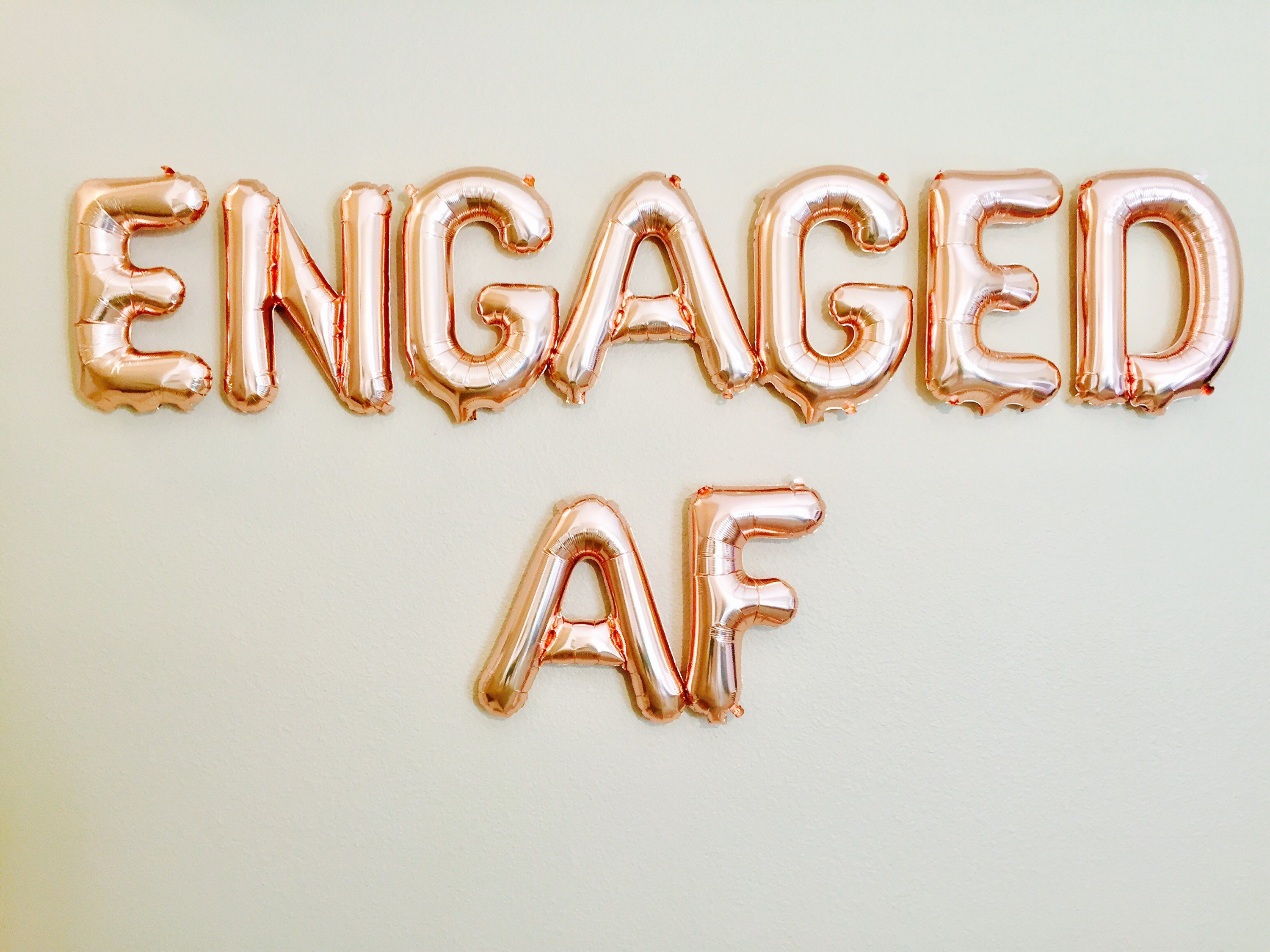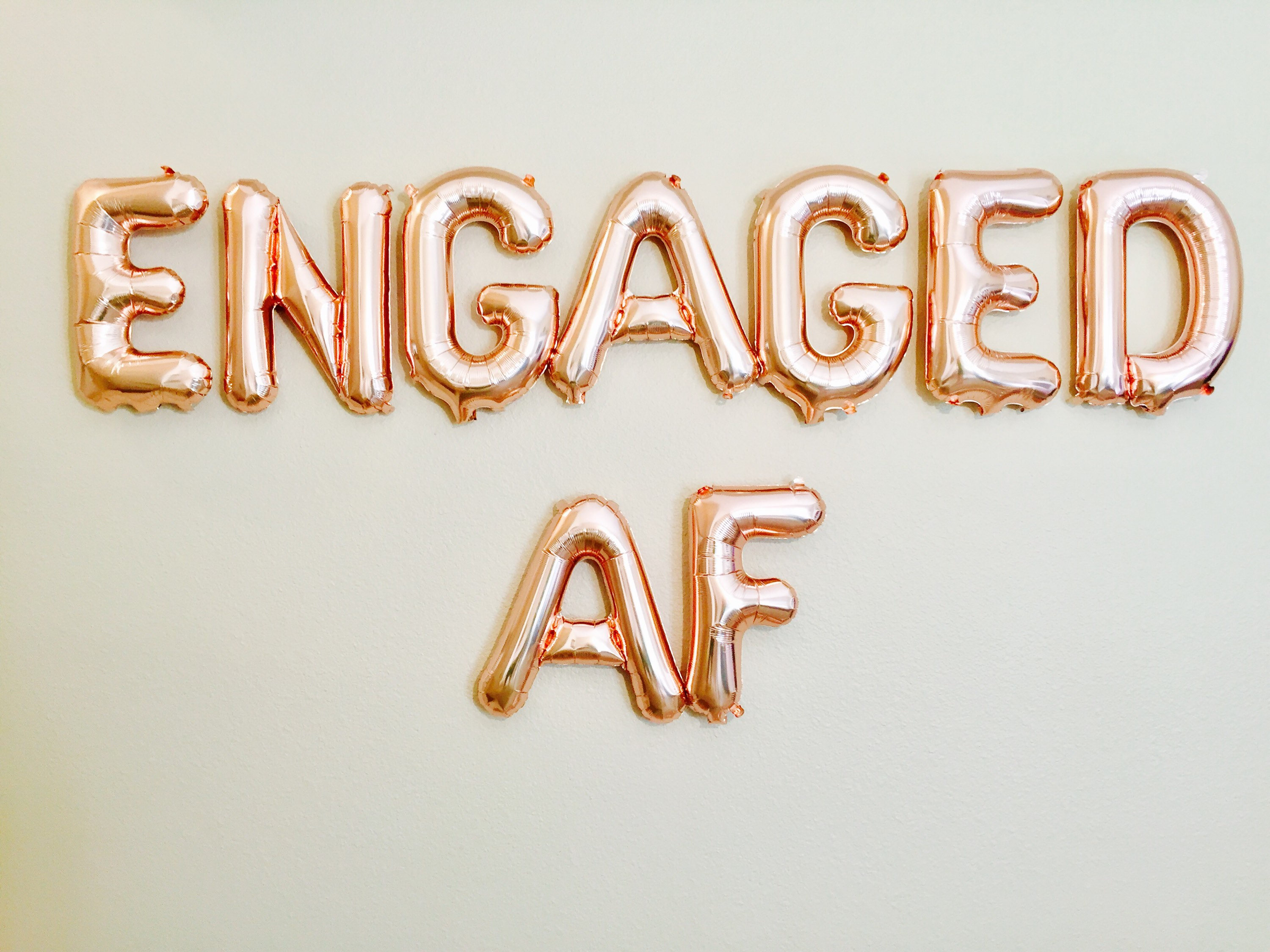 Grab some balloons and banners as your Facebook engagement announcement Idea! You could get gold foil balloons in your initials like these two did, or write a fun announcement. Try these rose gold 'Engaged AF' foil balloons, these gold 'Engaged AF' balloons or this sparkly 'She said yaaaas" banner.
READ: 13 things NOT TO DO at your official engagement photoshoot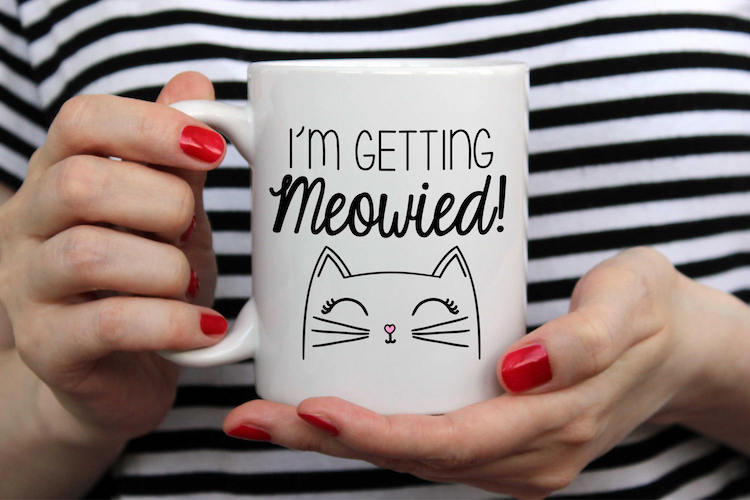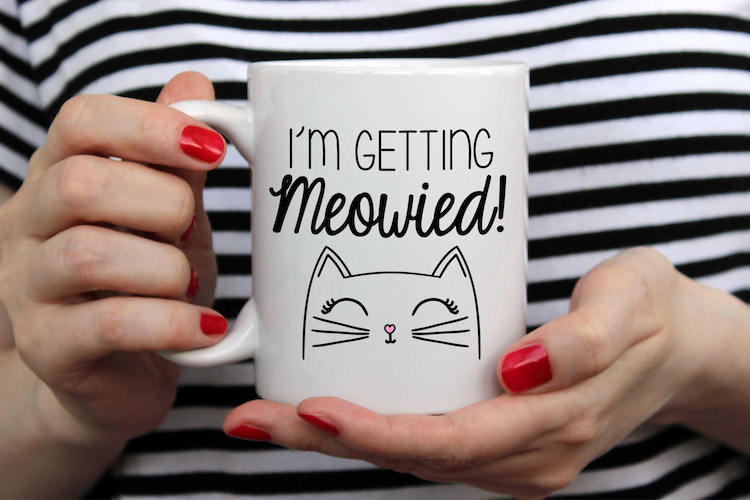 Make it purrfect with an "I'm getting meowied' engagement announcement photo. Then make sure you drink from this mug every dang caturday! Check it out here.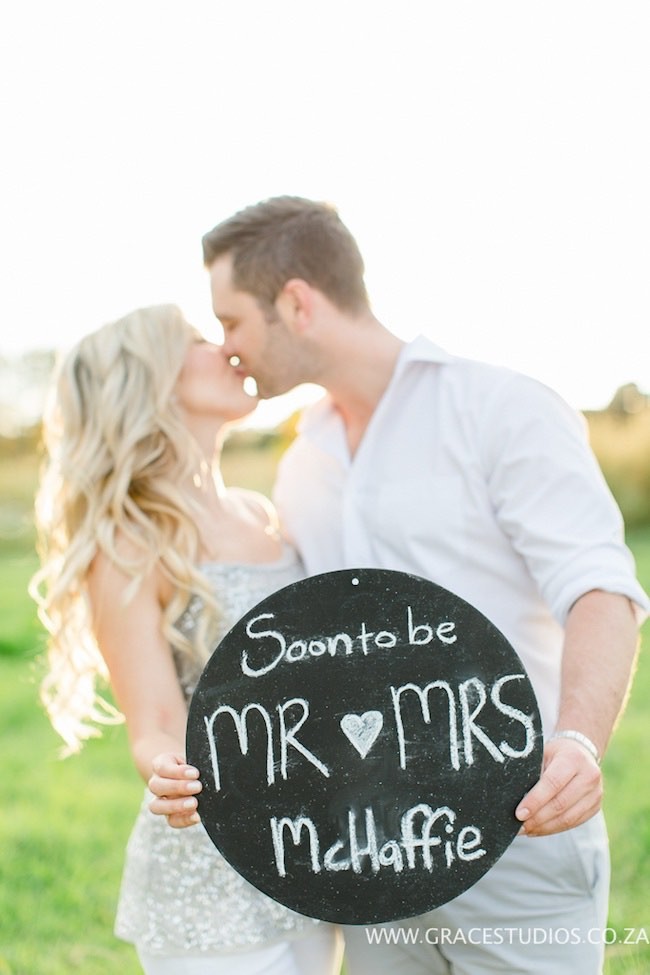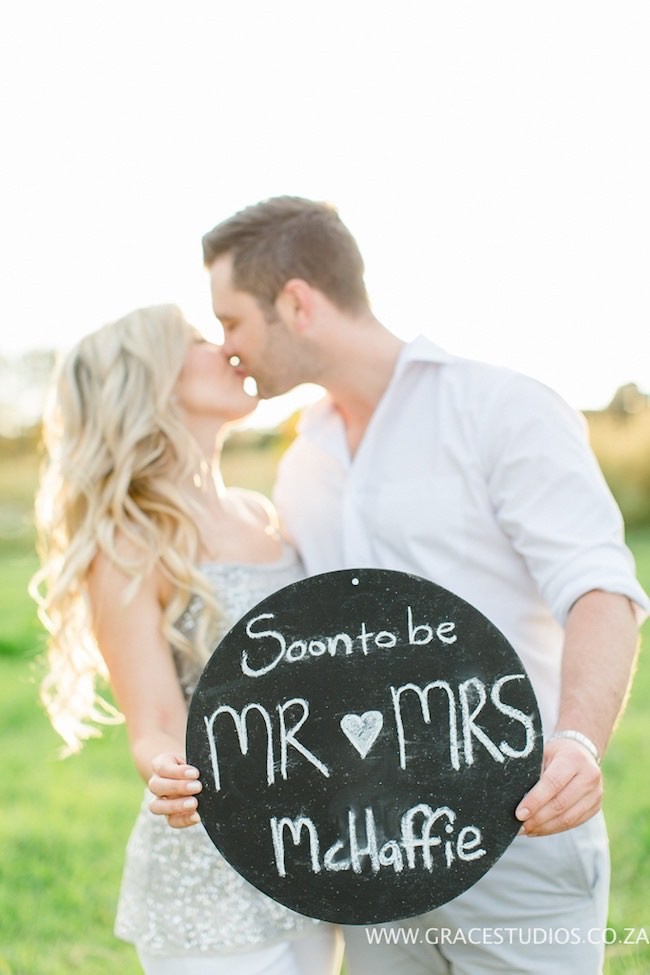 Grab hold of a chalkboard to use as your engagement photo prop. Fill in your fave phrase – Soon to Be Mr and Mrs, (or Mr + Mr, or Mrs + Mrs), I Said Yes, We're Getting Married, Ish Just Got Real, or It's Official are a few faves. You can purchase a chalkboard here and see more ideas in this dreamy Champagne Engagement Photoshoot by Grace Studios here.
READ: HOW TO PLAN YOUR ENGAGEMENT PARTY
Grab some scrabble tiles and take a cute engagement announcement photo featuring your ring in place of the letter 'O'. Words and phrases like FOREVER, LOVE, SOUL MATES, WE DO and OUR LOVE STORY work perfectly. If you don't have scrabble tiles at home, you can order these phrases, custom made and delivered to your door – order here.
Rock a cute shirt stating your fiance status! Strike a pose, perfectly poised with one of these chic engaged tee shirts! Our faves include this dolman-style Engaged tee with diamond detail, this future MRS dolman tee, this Engaged AF tank (available as an iron on, too) and this Girlfriend to Fiance tank, all available in multiple colors..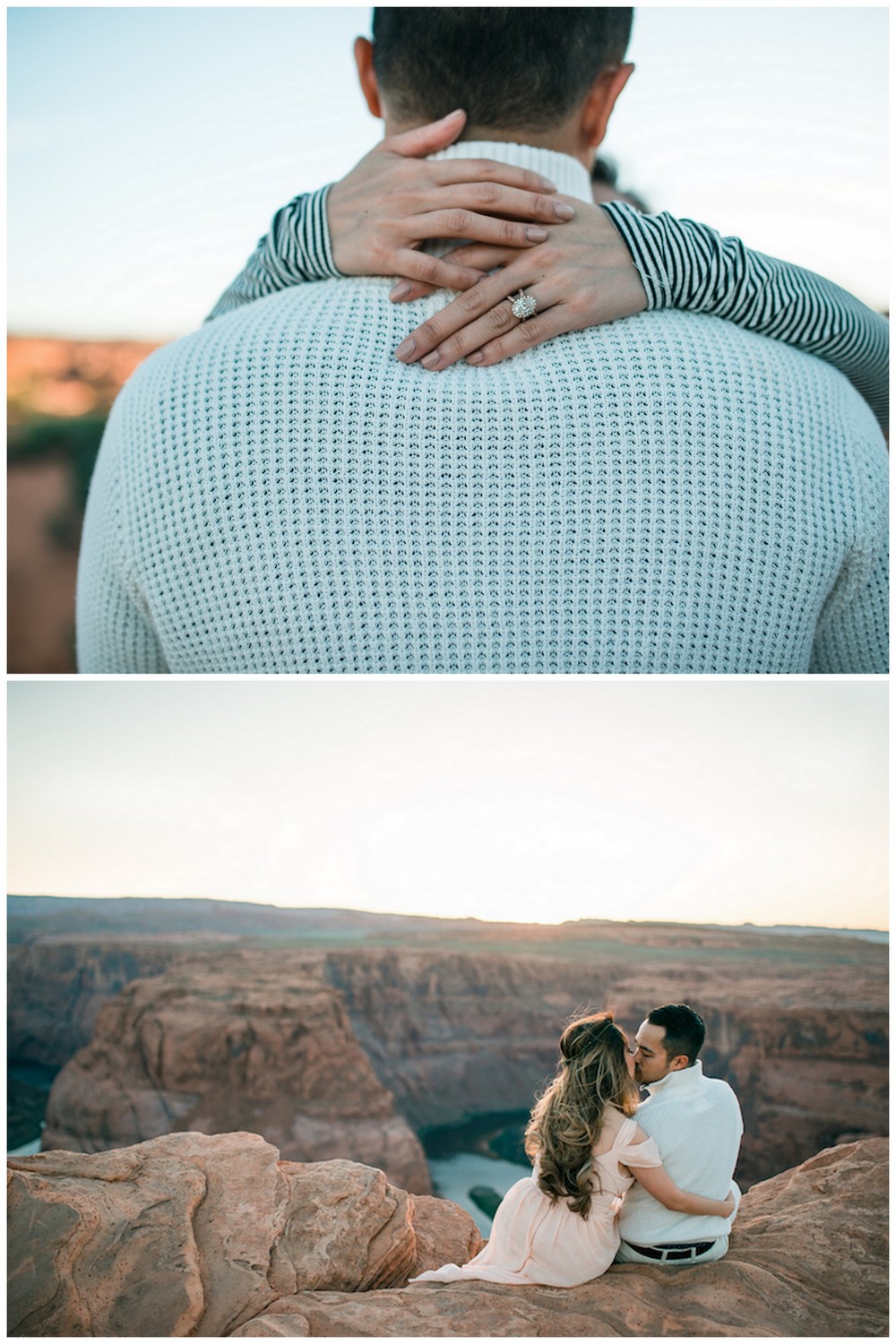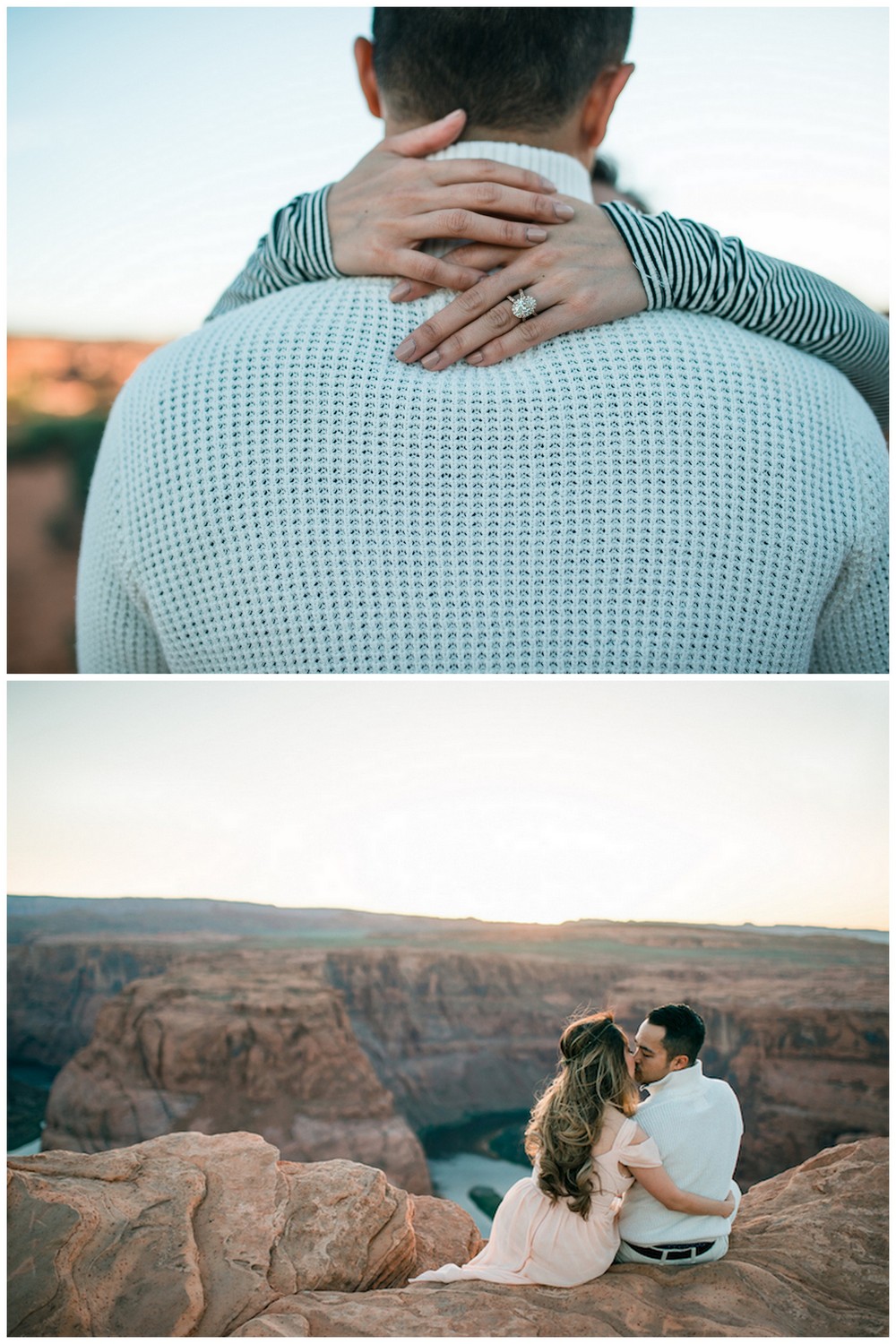 Shoot your engagement announcement photo at an epic location. Bonus points if it's the place you first met, shared your first kiss, or someplace that's always been your travel bucket list. Make sure your batteries are charged and that you head off in time to shoot that selfie just before sunset, or just after sunrise. It's when the light is most flattering, and the sky is at its dreamiest. Get more ideas for showing off your bling at this Horseshoe Bend Anniversary Photograph Session in Grand Canyon captured by Glorious Moments Photography.
While you're there, geotag your proposal location and SNAP THAT! Tag a few extra selfies, or just keep this idea in your back pocket for your engagement party. Have your personalized engagement filter created here.
CHECK OUT: 22 Engagement Party Invitations to 'Say Yes' to!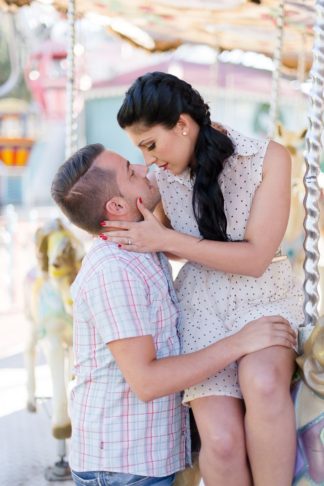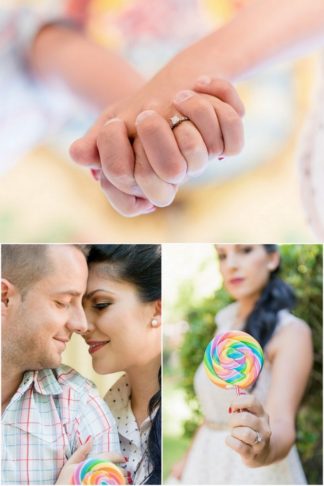 Looking for fun location ideas? Go to the amusement park and snap a few fun engagement selfies. Use the rides, use the candy, use whatever you like – just grab some great announcement-worthy shots and have fun! See more ultra-cool ideas in this Carnival of Colours Engagement Session captured by Lightburst Photography.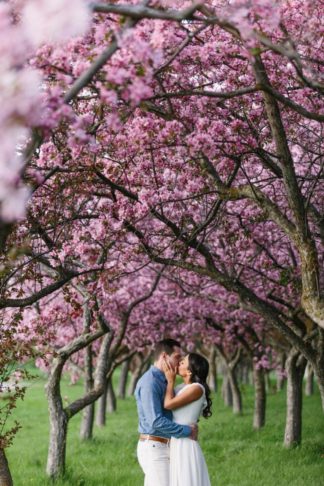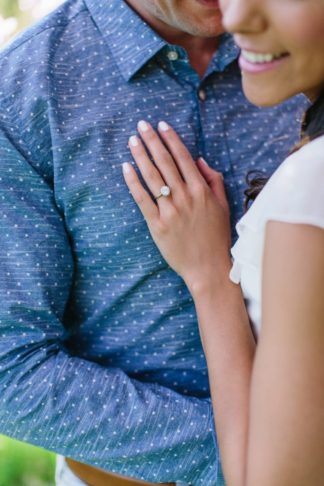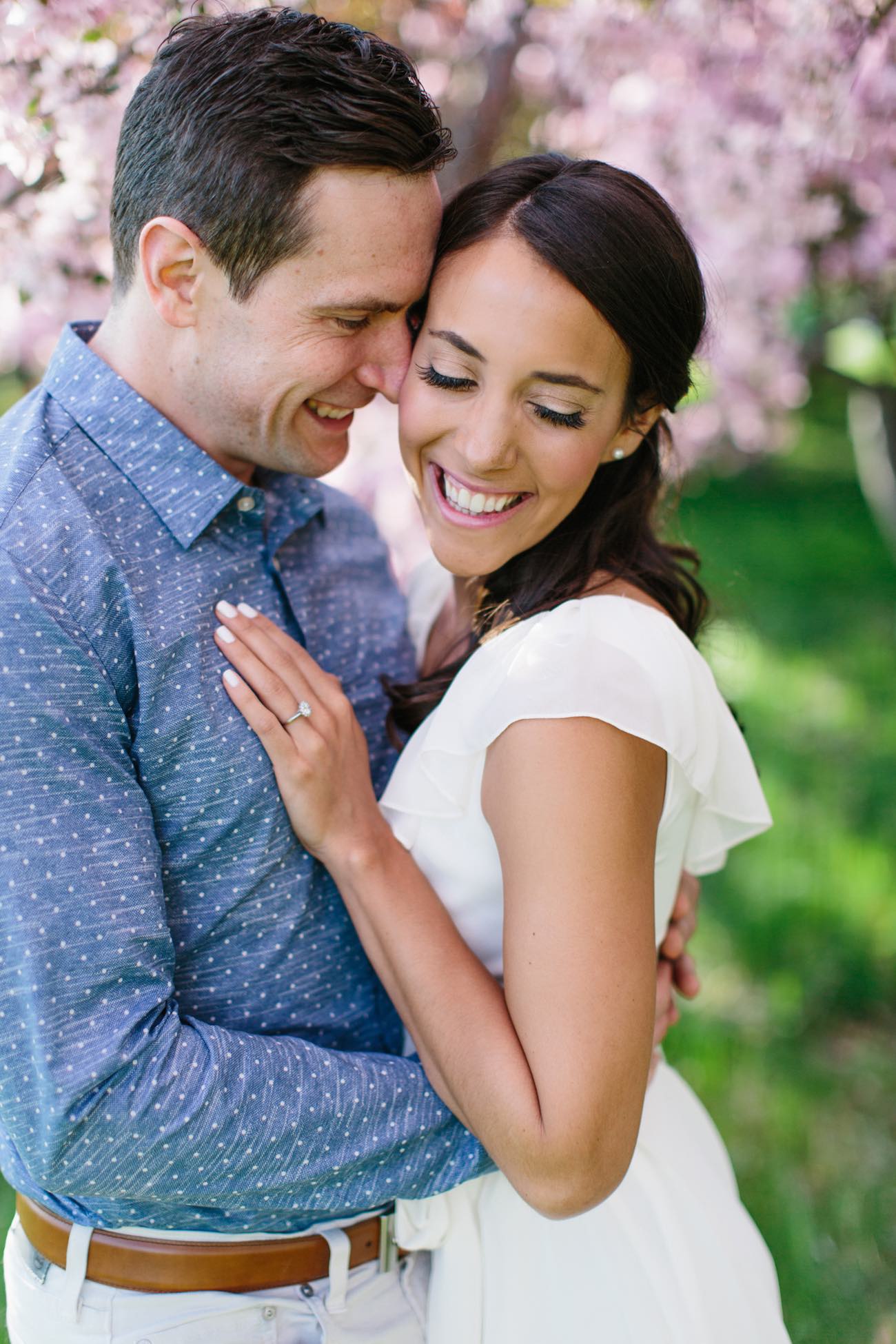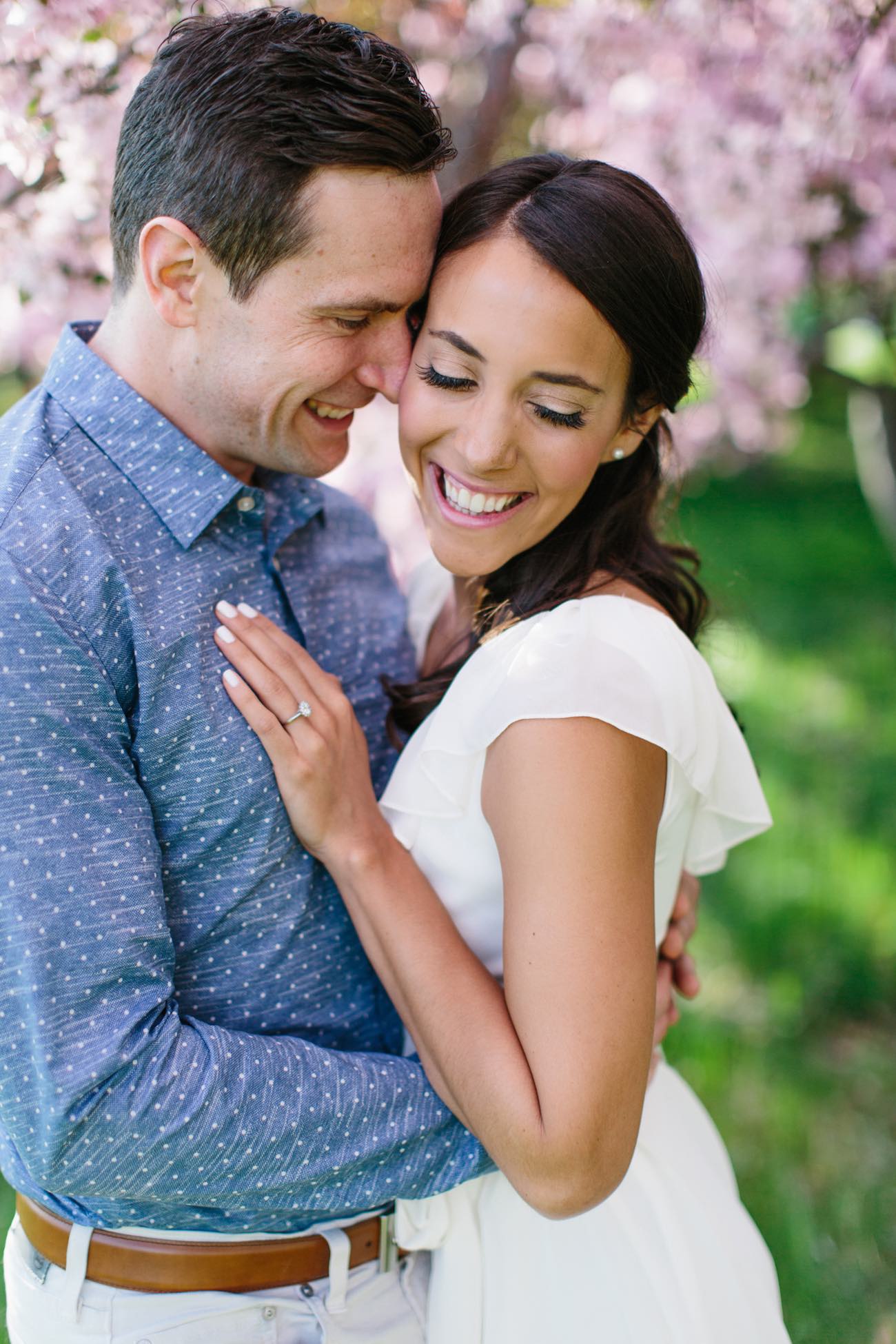 Select an unforgettable background. If your engagement is in the early spring, and you love pretty pink blooms, why not try to find a blossoming orchid? Think cherry blossoms, apple blossoms – just about any pretty blooms will do. We love the springtime for engagement pics – the perfect season for the start of something new and wonderful. Check out more of this sweet apple blossom engagement photoshoot in Ottawa from Grace & Gold Studio here.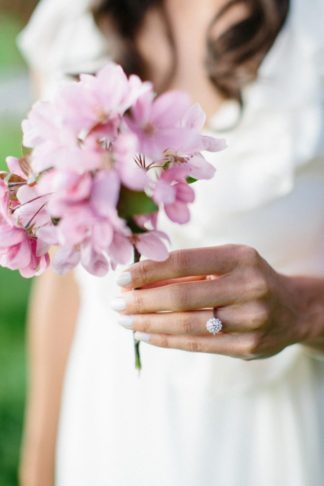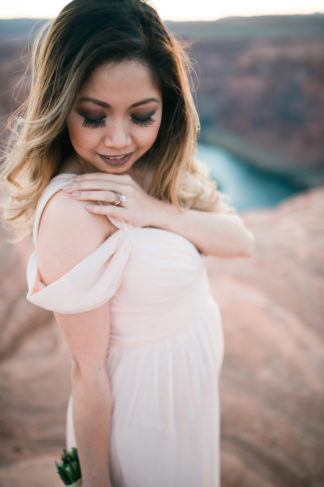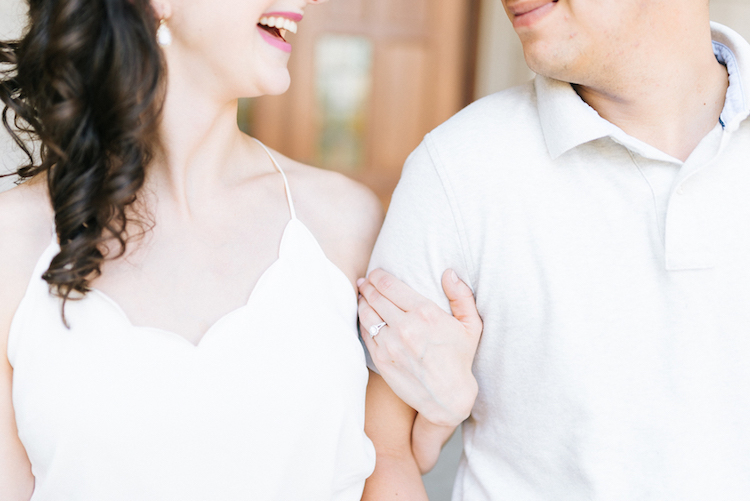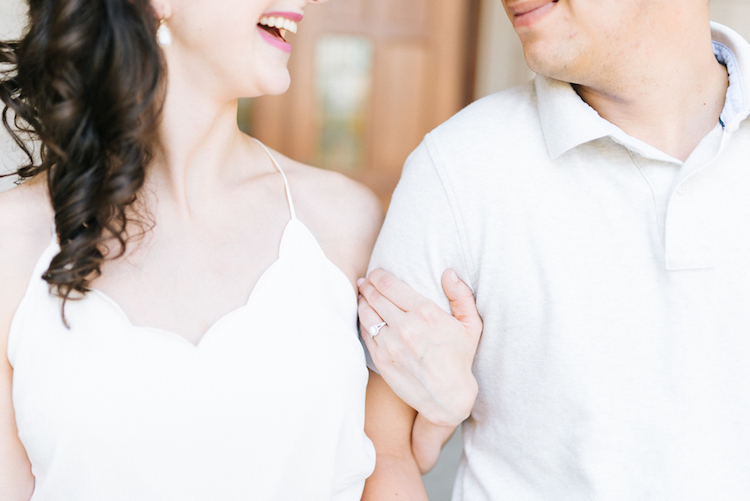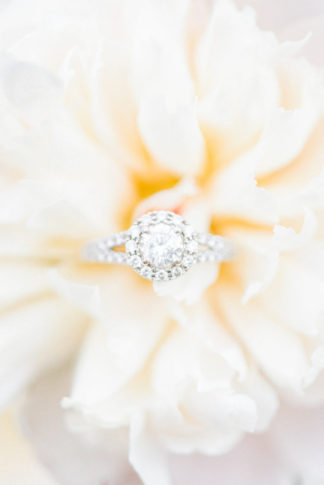 If you just want to go ahead and show off the dang ring, do it! Use your favorite flower, a soft embrace, a touch on the shoulder or interlocked fingers to give a subtle glimpse of the symbol that represents the start of the next phase in your relationship: Fiance-hood! <3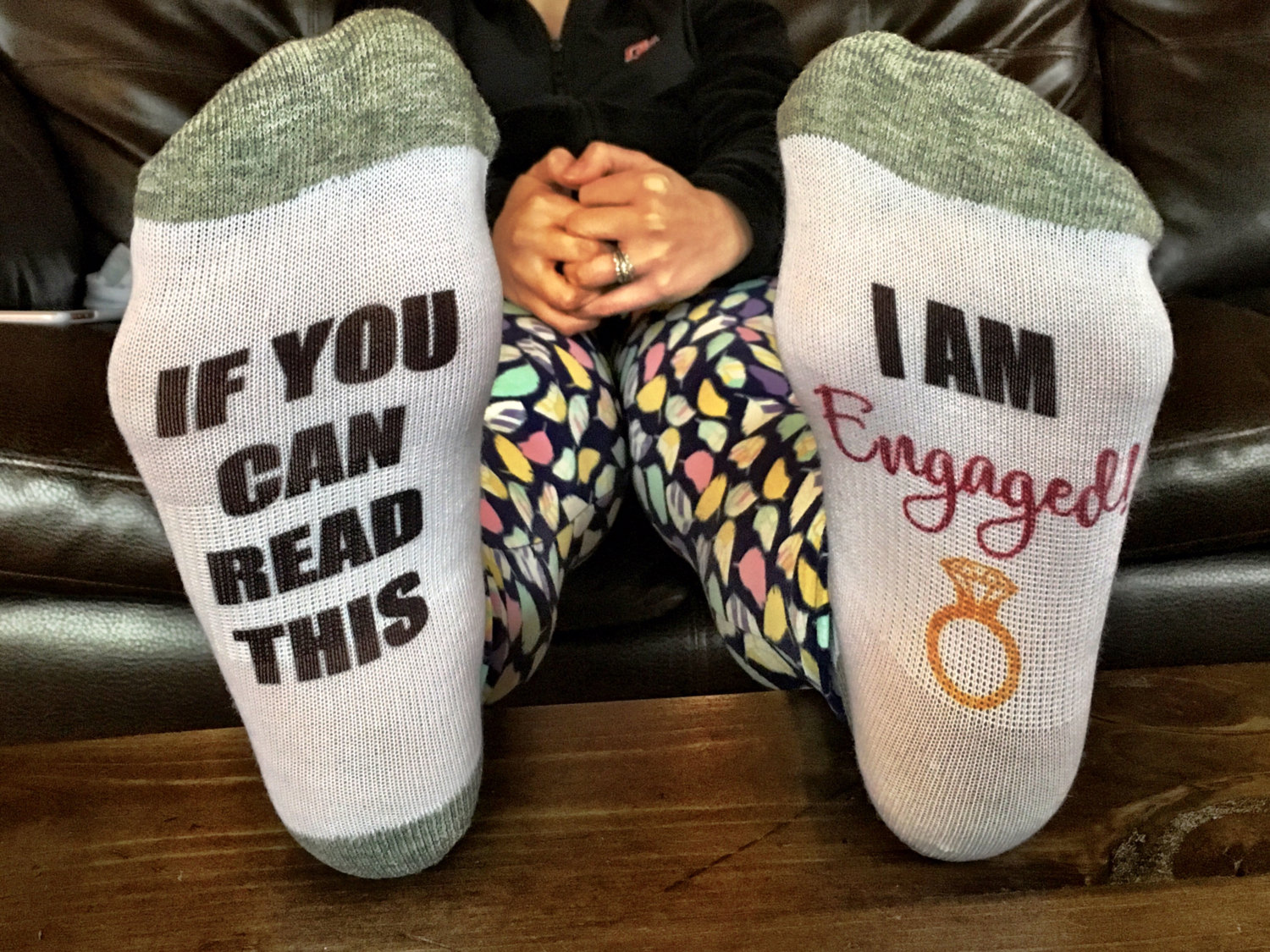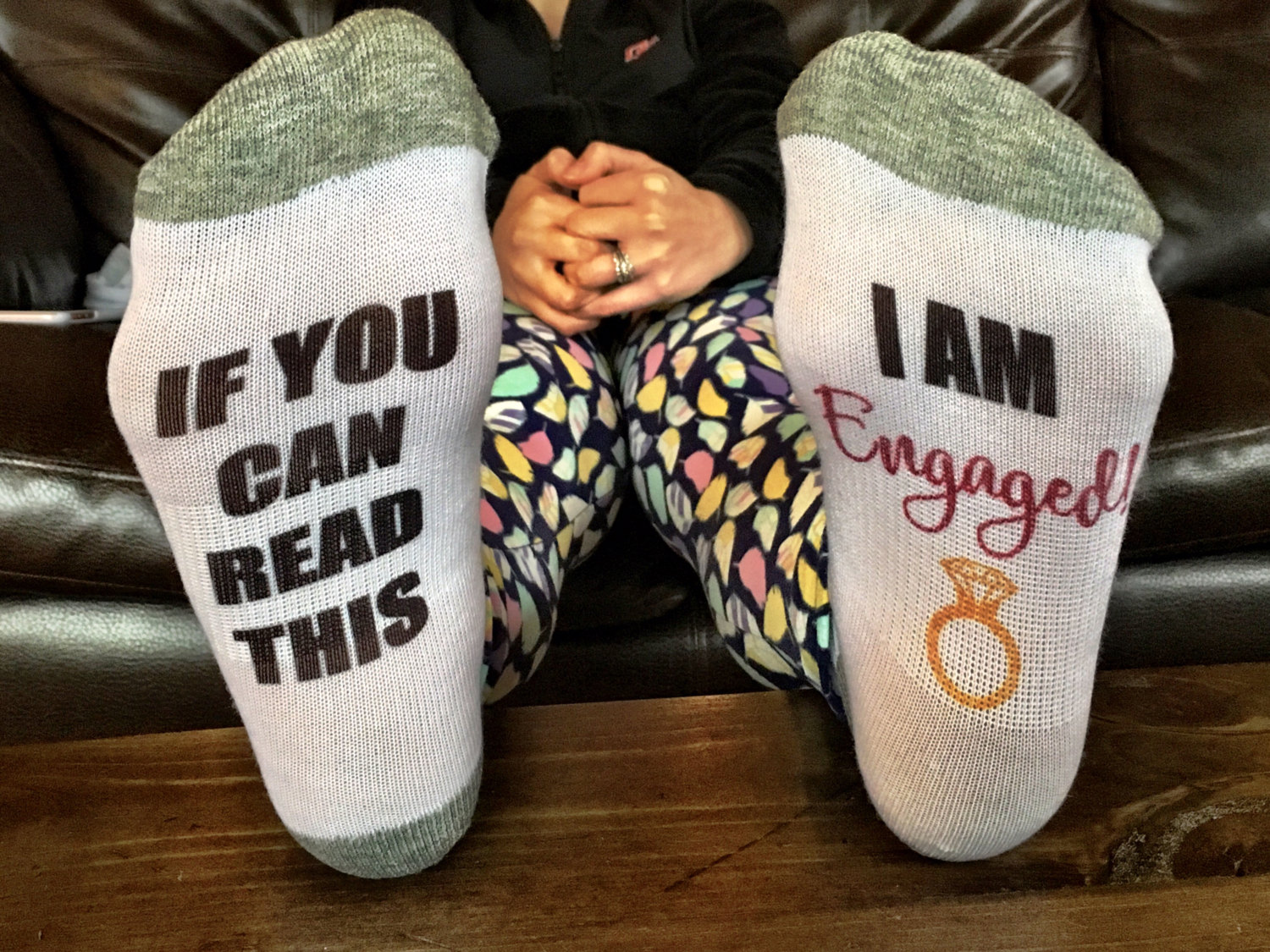 If you're more of a netflix and chill typa couple 😉 go low-key extra and say it with socks! In fact, why not get a pair each, and make it a double snap. Four feet are better than two, aren't they? Grab these fun engagement announcement socks here. Then treat each other to a deluxe, celebratory foot rub – who knows where the night may lead…
More to read: