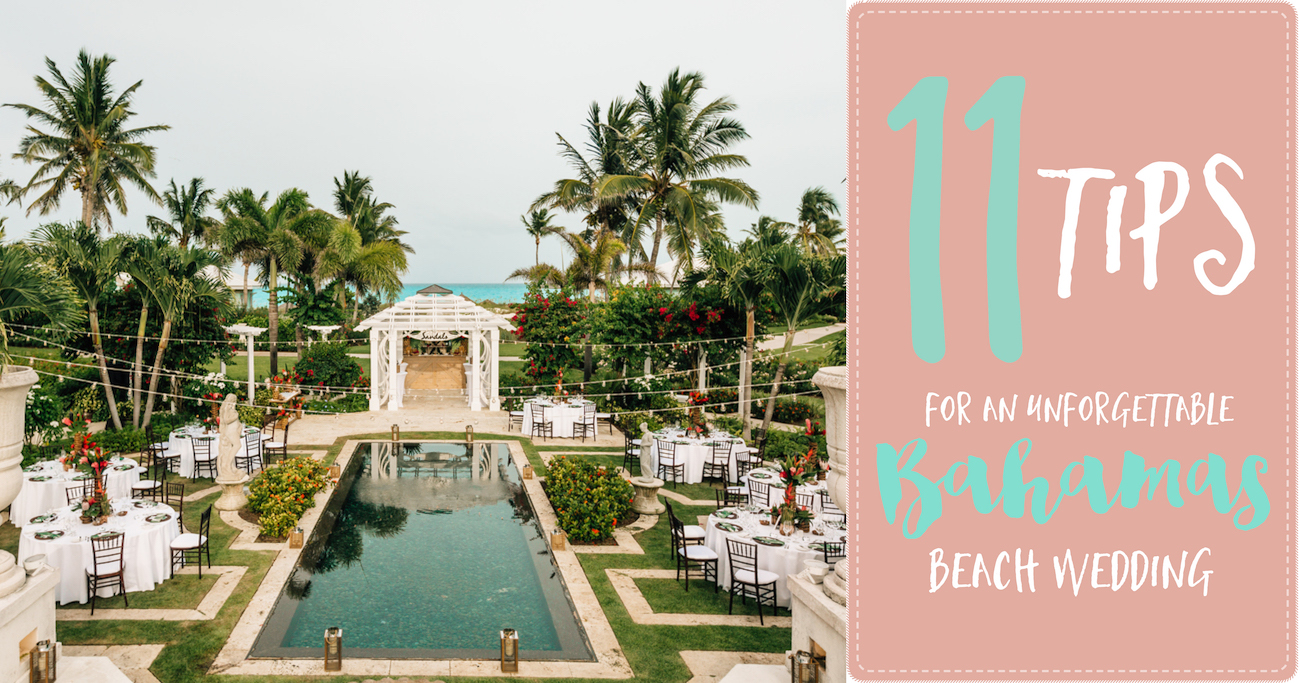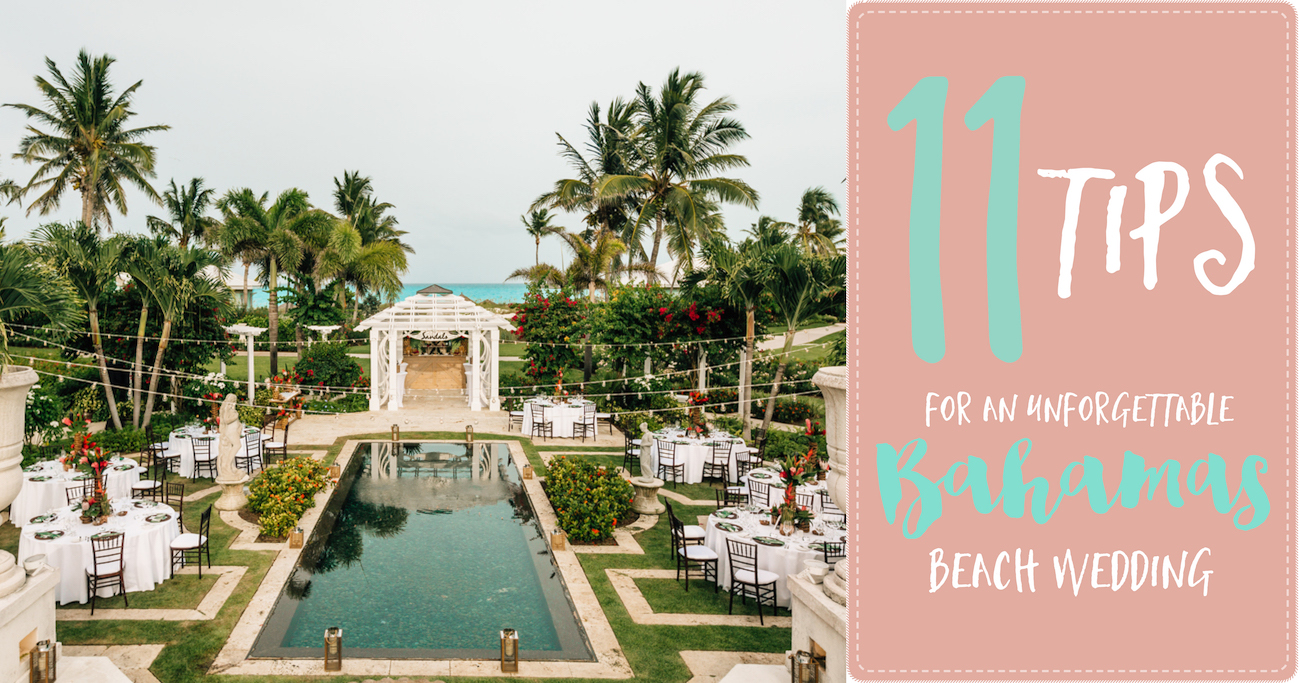 Dreaming of an epic Bahamas beach wedding with electric blue waters and dreamy shores? Yes? Then make sure you read these 11 tips and hacks for an unforgettable Bahamas wedding or elopement.
We'll reveal how to get your wedding for free, when the best time of the year to go is, and include suggestions for unforgettable live entertainment to wow your guests.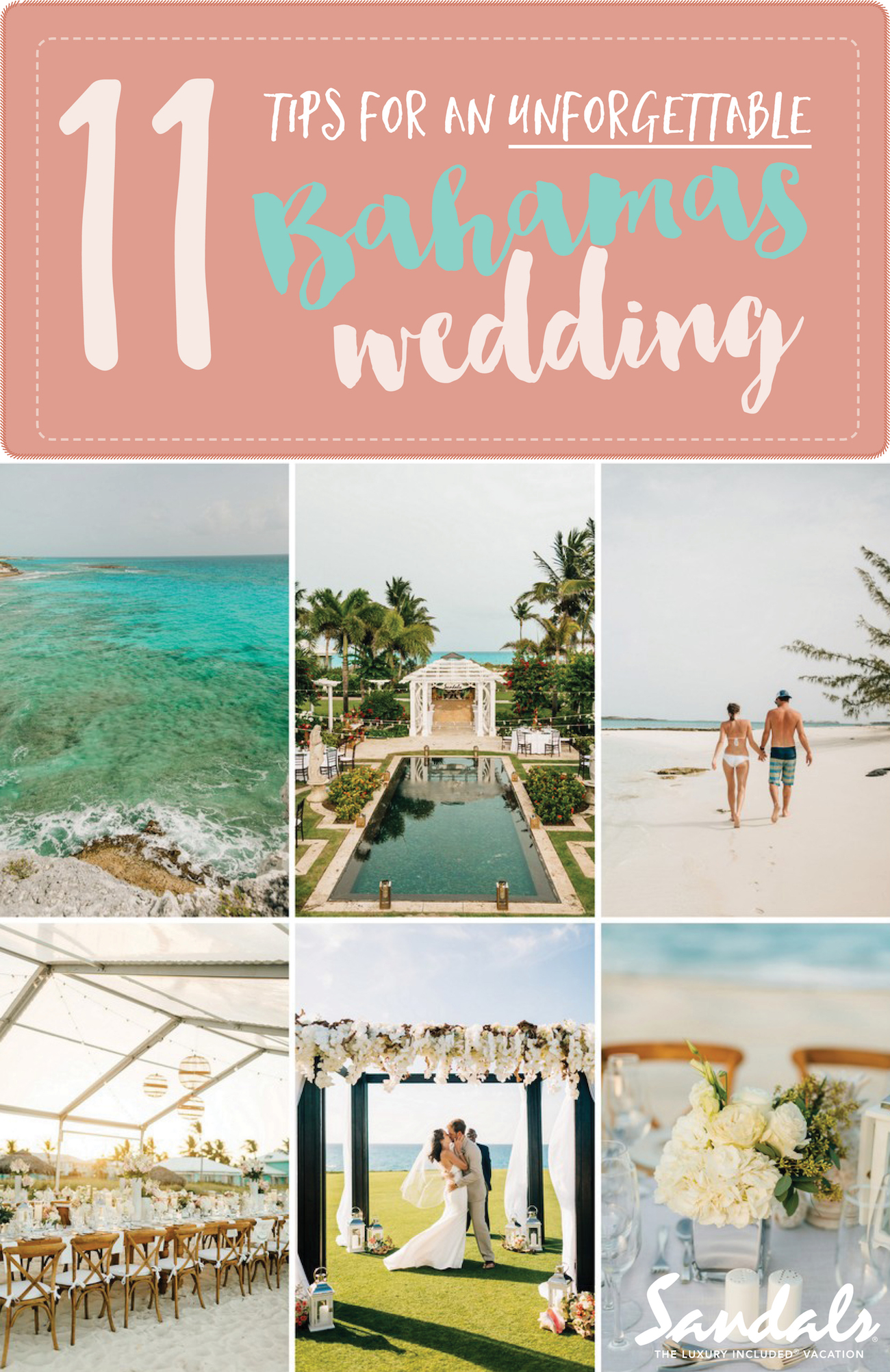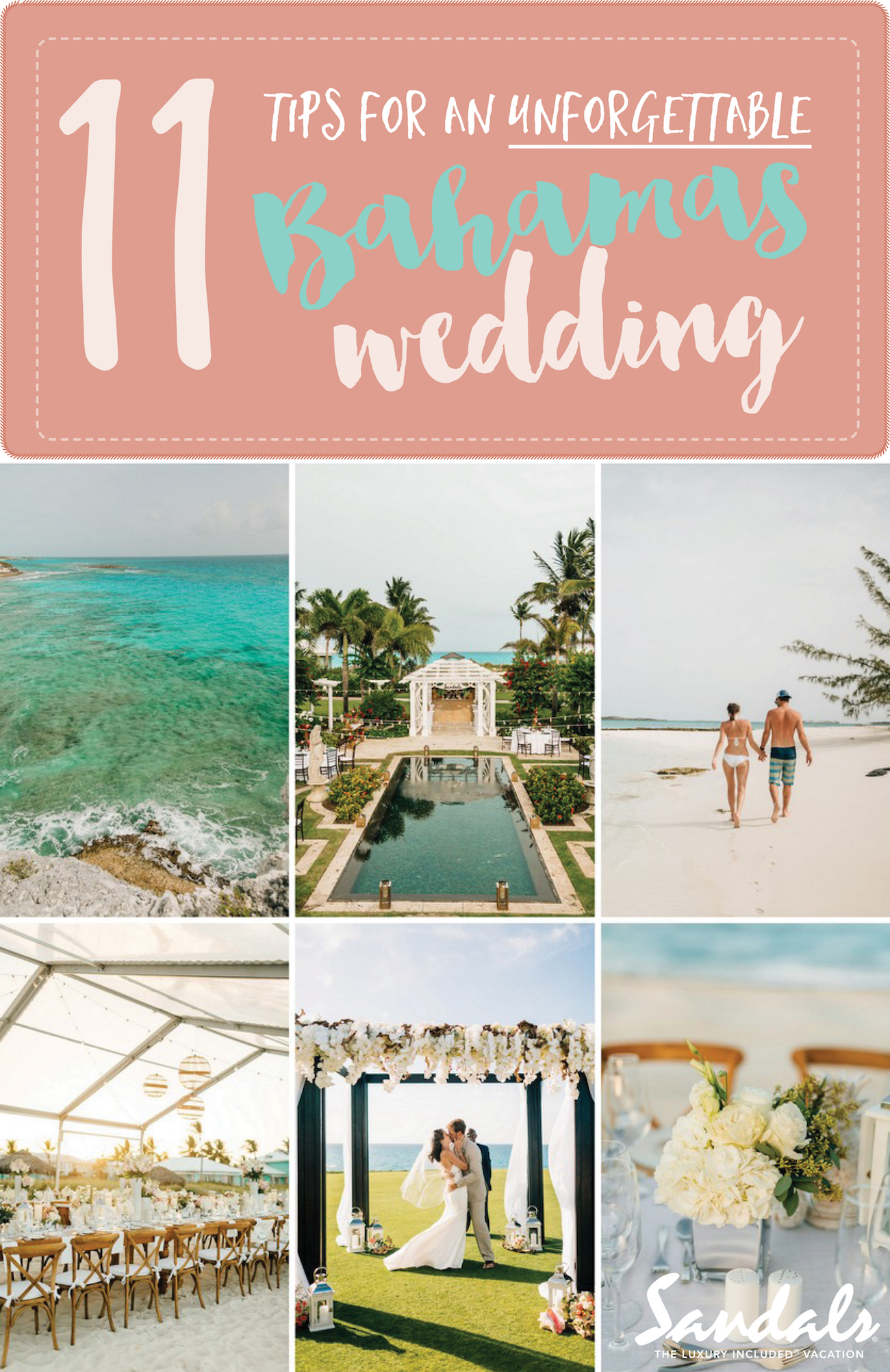 These tips and advice are brought to you courtesy of Sandals all-inclusive luxury Caribbean beach resorts. Two of their fifteen exquisite Caribbean locations are wedding-ready beach resorts in the Bahamas, including the Emerald Bay resort in Great Exuma, and the Royal Bahamian in Nassau. Sandals Resorts are also the sponsor of this Bahamas wedding feature.
How to Plan an Epic Bahamas Wedding
Plan your Bahamas wedding dates around the best weather and watch out for the wind. The most popular time to visit the Bahamas is generally between November and April. Do your best to book in advance if you are planning your Bahamas wedding around this time. (And also keep this in mind if you want to avoid the crowds.) Depending on your exact location, you might find that the months between December and March are a bit windier than usual, making April and May great choices. Check with your local Bahamas wedding planner to find out exactly when the best month would be.
 
Embrace authentic Caribbean music and dance all night under the stars.  You're having a Caribbean Bahamas wedding for a reason, so why not create a unique experience for your guests? Add a Junkanoo band, Bahamian steel drums, steel pan players, or even a reggae band for epic Bahama beach vibes! Book a resort which offers incredible entertainment and live acts.

To make your wedding legal you must arrive at least 48  – 72 hours beforehand in order to file your wedding paperwork within the required timeframe. Check out the requirements to make your Bahamas marriage legally binding, here. If you want to skip the paperwork, you can also consider a quick legal ceremony at home, followed by a fab symbolic ceremony with loved ones at your Bahamas wedding.
 
Surprise your guests with fire dancers, stilt walkers and limbo dancers! A beach Bahamas wedding is the perfect place to entertain your friends and loved ones with authentic Caribbean acrobats and entertainment.

Test drive your wedding before you book.  For a discounted rate of two nights starting at $500 (depending on your resort of choice), Sandals arranges a meet and greet with their resort wedding team and photography team. You'll also get a chance to do cake and sparkling wine tastings, sample linens, and preview the resort.
Get a free wedding in the Bahamas when you stay at Sandals when you book accommodation for three or more nights. The longer you stay, the better the wedding package. I mean, what?
Book all your accommodation in a large group to get wedding upgrades. When you book five or more rooms together at a Sandal's Resort, you'll get even more inclusions such as one free room, private functions and more.

Have your ceremony on a private island! When you stay at the

Sandals Royal Bahamian

Resort & Spa you are one short ferry ride away from

Sandals Island.

 This secluded tropical paradise is filled with dream amenities, including a waterfront gazebo and chic Zen Garden. At sunset your Bahamas wedding reception is brought to life with romantic tiki torches flickering across the beach as you dance the night away. Sigh…                
Pre-book special romantic activities, like private candlelit beach dinners on exclusive stretches of beach.  And when you're not soaking up the sun, or erm, celebrating your honeymoon, keep busy by parasailing, taking snorkeling tours, biking, beach bonfires, dinner cruises and scuba diving.
Hop around the Bahamas for free! Tie the knot at the Sandals Royal Bahamian, (with your exotic offshore island escape) then begin your honeymoon at the Six Star Sandals Emerald Bay, which is located in the secluded and serene Bahamian Out Islands.
 
Go back and get a free night for your anniversary when you book your seven night vacation stay at any Sandals resort of your choice. Yay!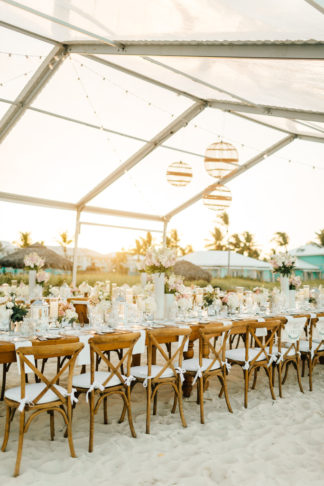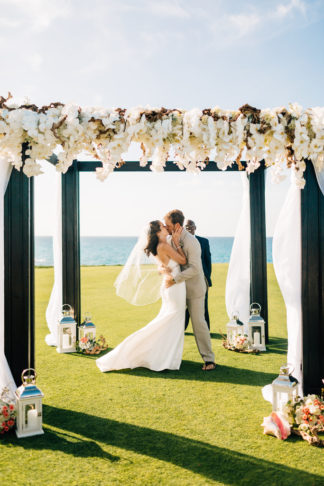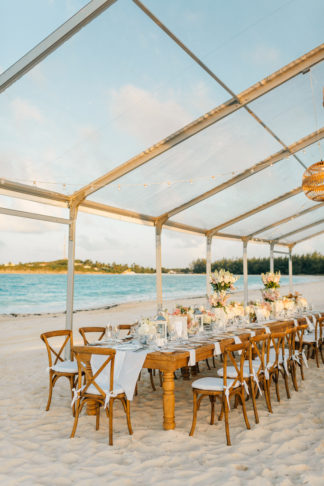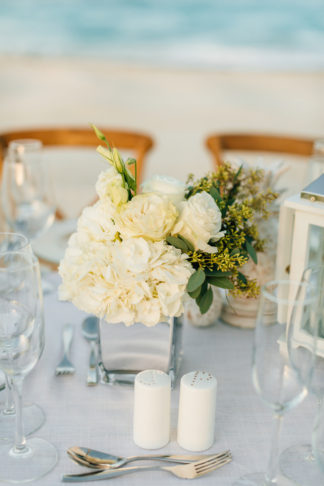 Interested in booking a gorgeous Bahamas wedding at Sandals? Check out the Royal Bahamian Resort here, and Sandals Emerald Bay here.