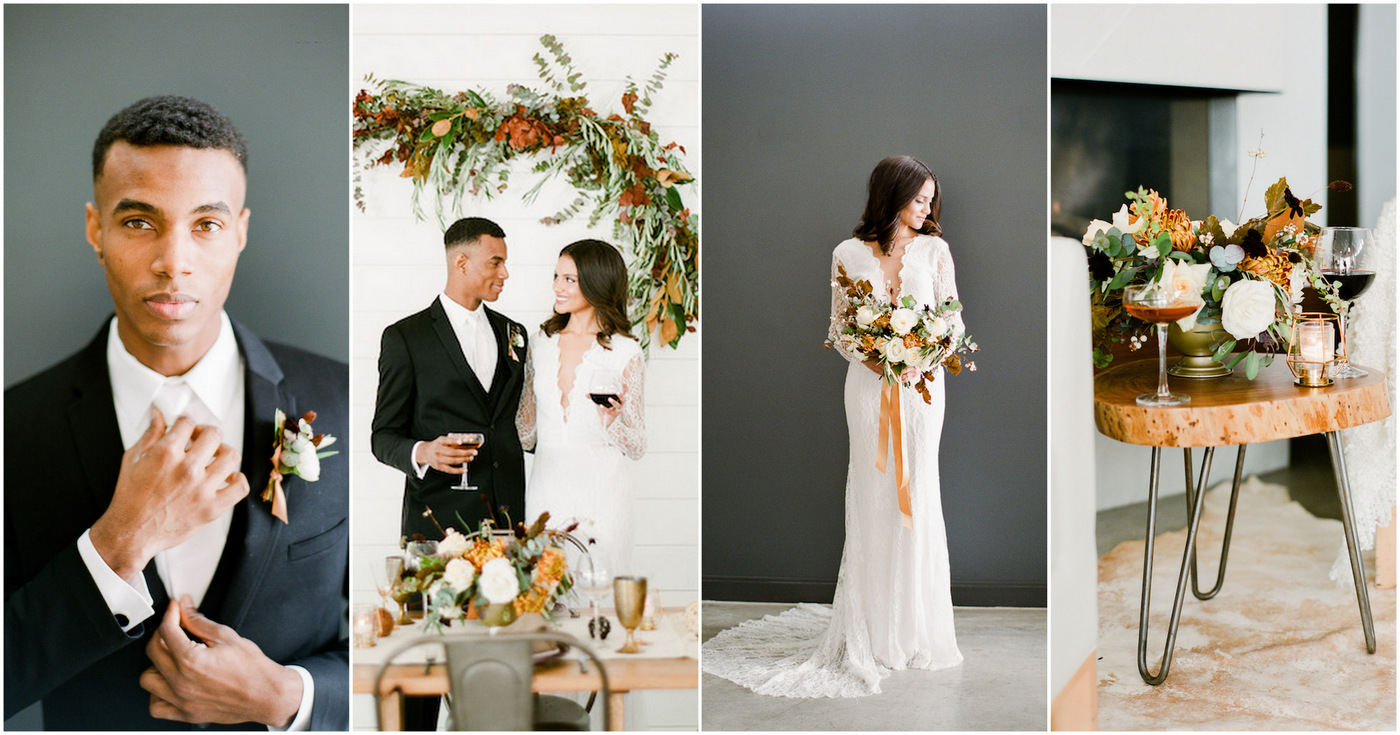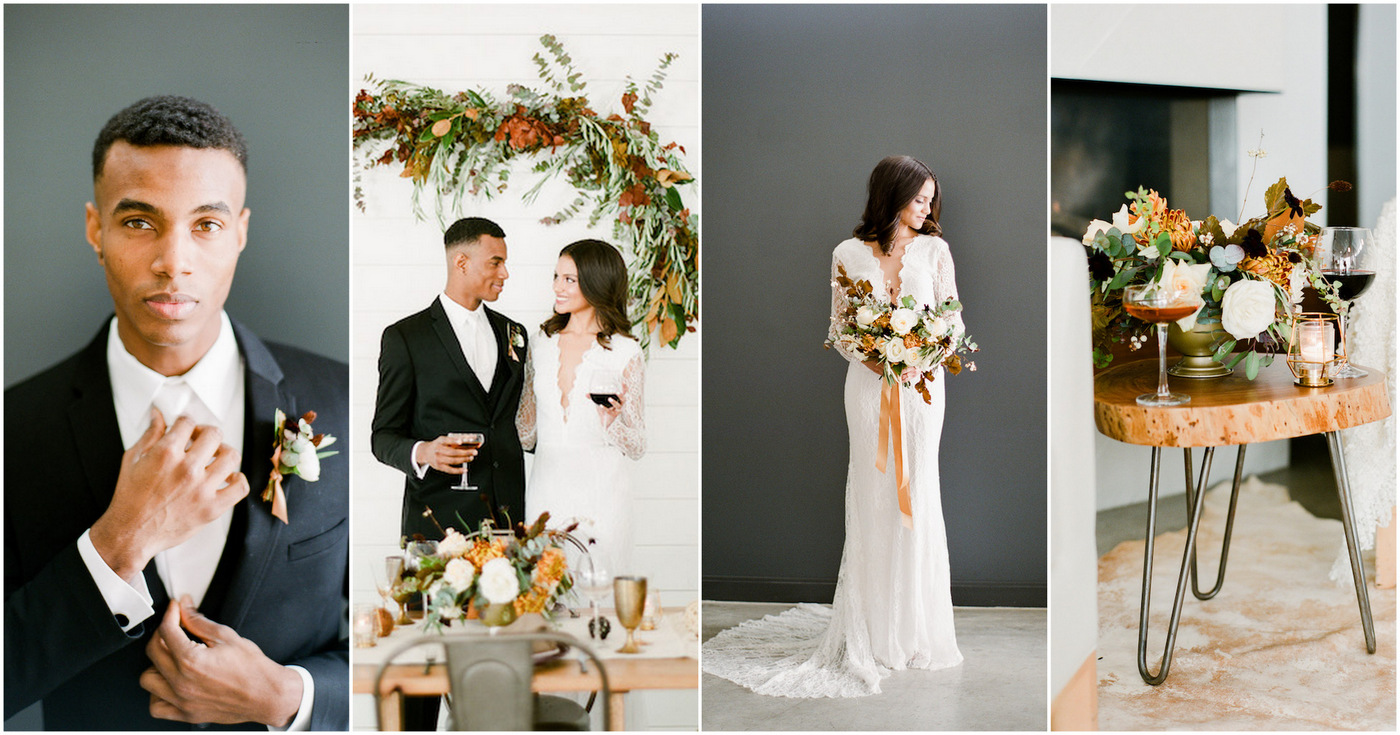 Freezing cold outside? No problem. Relax by the fire with your favorite warm winter beverage, break out your fanciest coat and enjoy a meal that will warm your heart as much as it does your belly. This winter, a cozy dinner party wedding brings to life a small intimate gathering filled with warm romance.
Photographer Erin Stubblefield worked with Saving Grace Occasions to incorporate elements of late fall and winter, envisioning a cozy fireplace and cocktails to create a romantic and cozy atmosphere. They included a stunning winter wedding floral backdrop,  a signature wedding cocktail,  and a hot chocolate station with cozy desserts. A wedding color palette of cream, gold, and burnt orange with pops of chocolate and layers of greenery set the winter scene at Anew.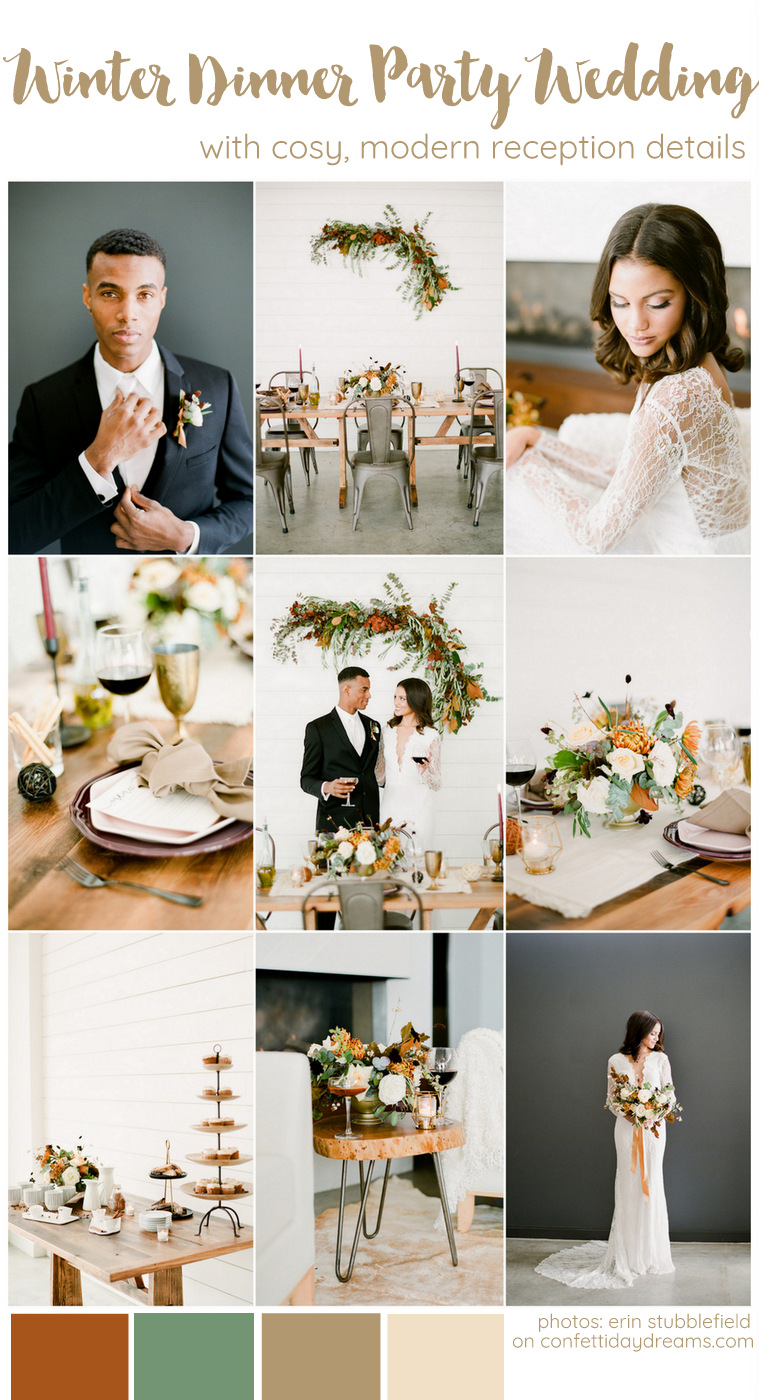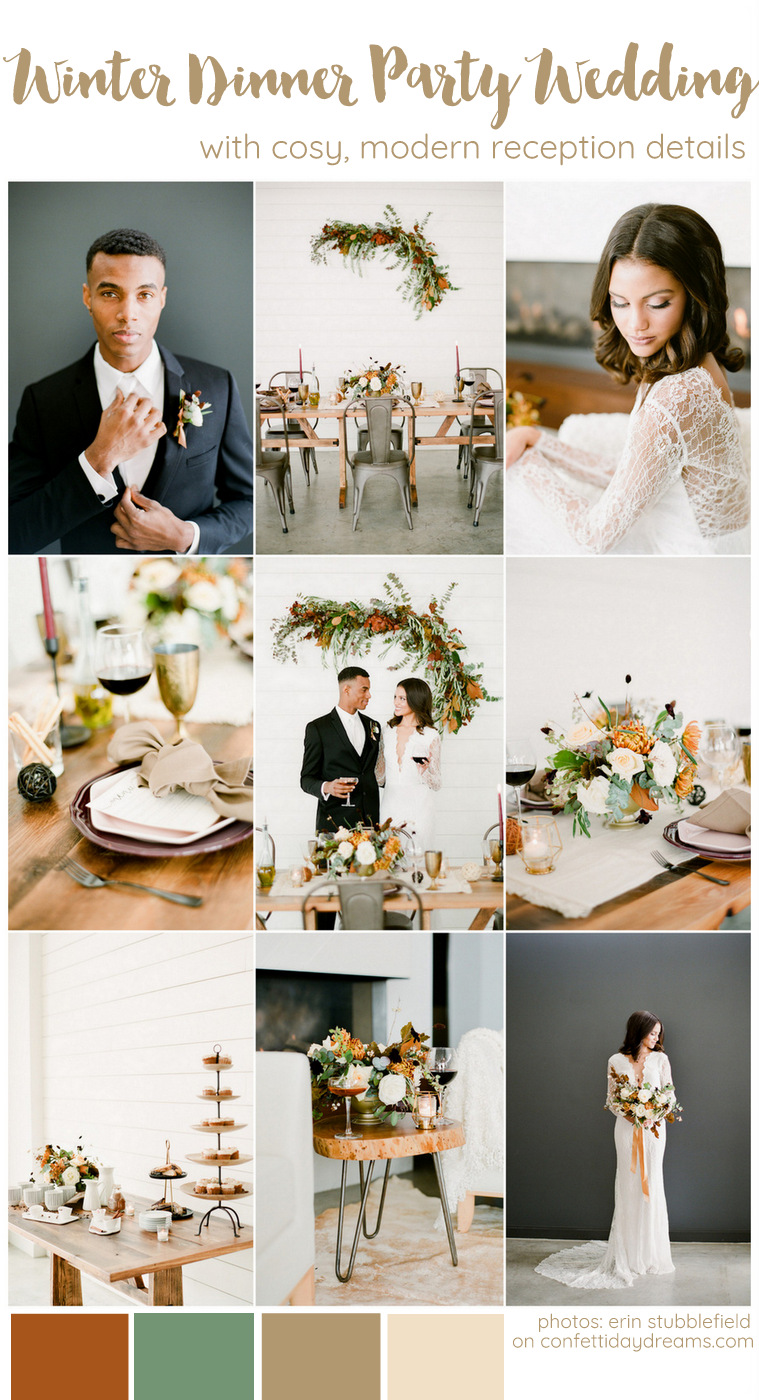 This intimate dinner party wedding shoot is inspired by all things winter, explains Saving Grace Occasions. Organic hues span across the tablescape as well as the couple's wardrobe, with butternut squash elements as well as velvety chocolate brown, champagne, marigold, cabernet and forest green.  
The flickering candlelight, mixed metals, shiplap backdrop and wooden elements all combined with rentals from The Antiquarian to create wedding feast for the eyes.
With a winter-ready long-sleeved wedding dress from Juno Bridal, a striking tux from  Jim's Formalwear, makeup by Looks by Lisa and hair by Carlos with West End Creative Co., this smoking hot pair are ready to set the night alight!
Cozy Winter Dinner Party Wedding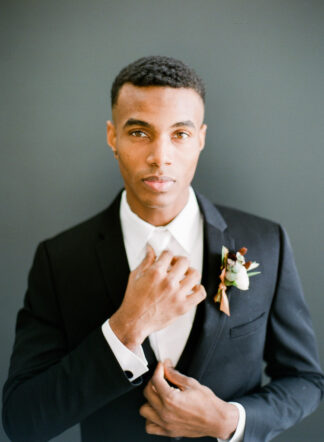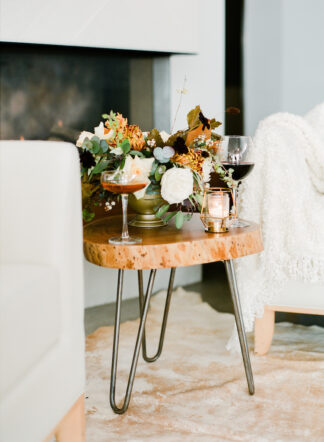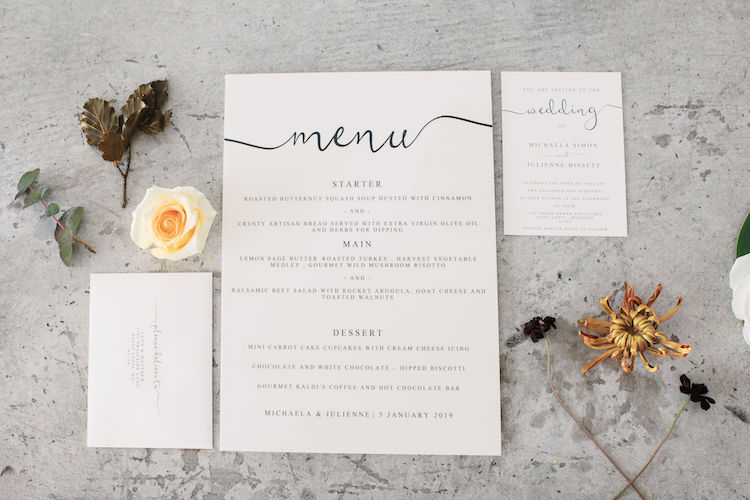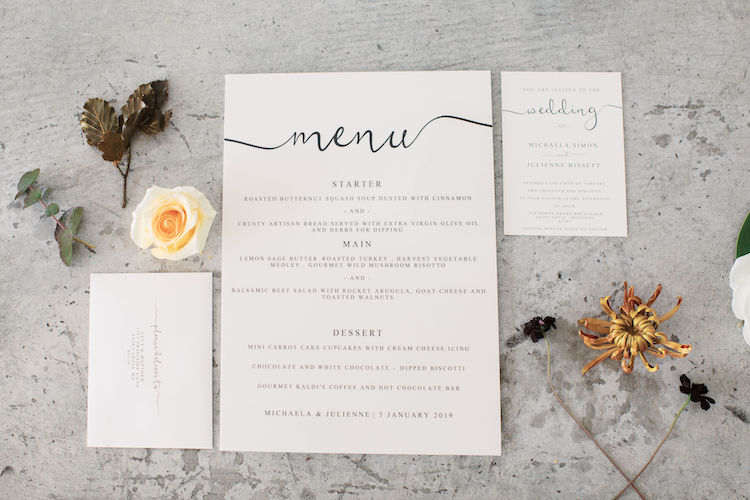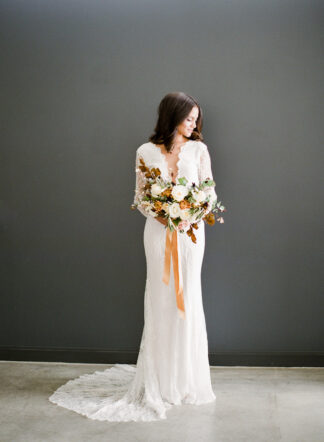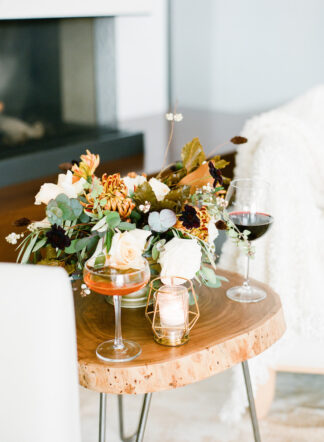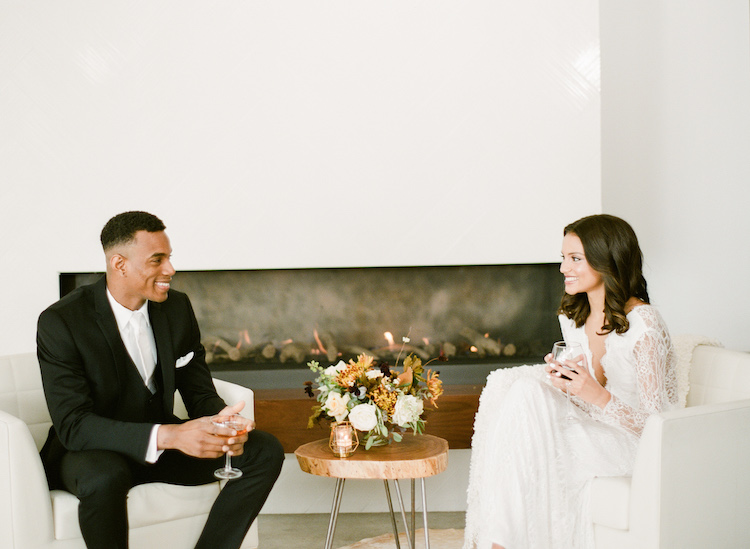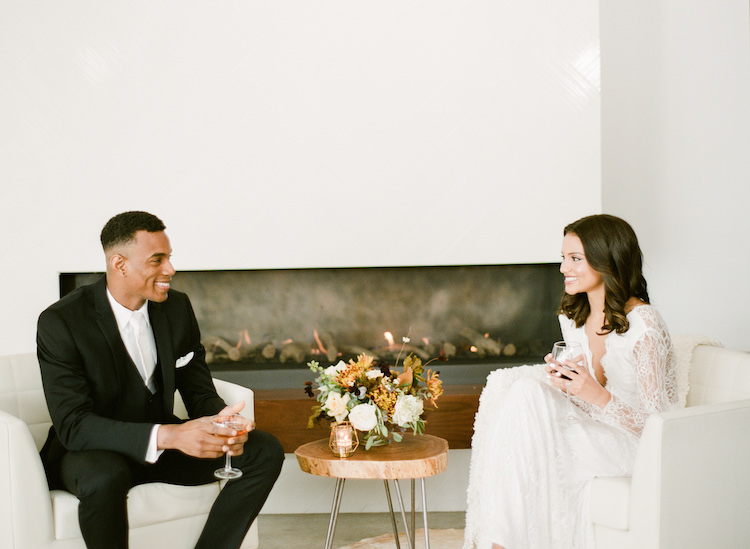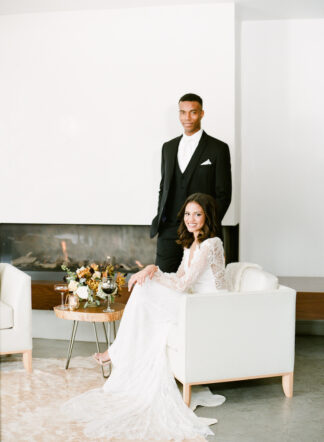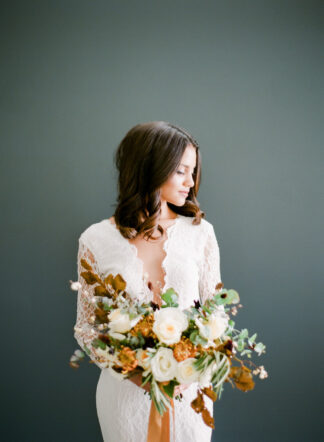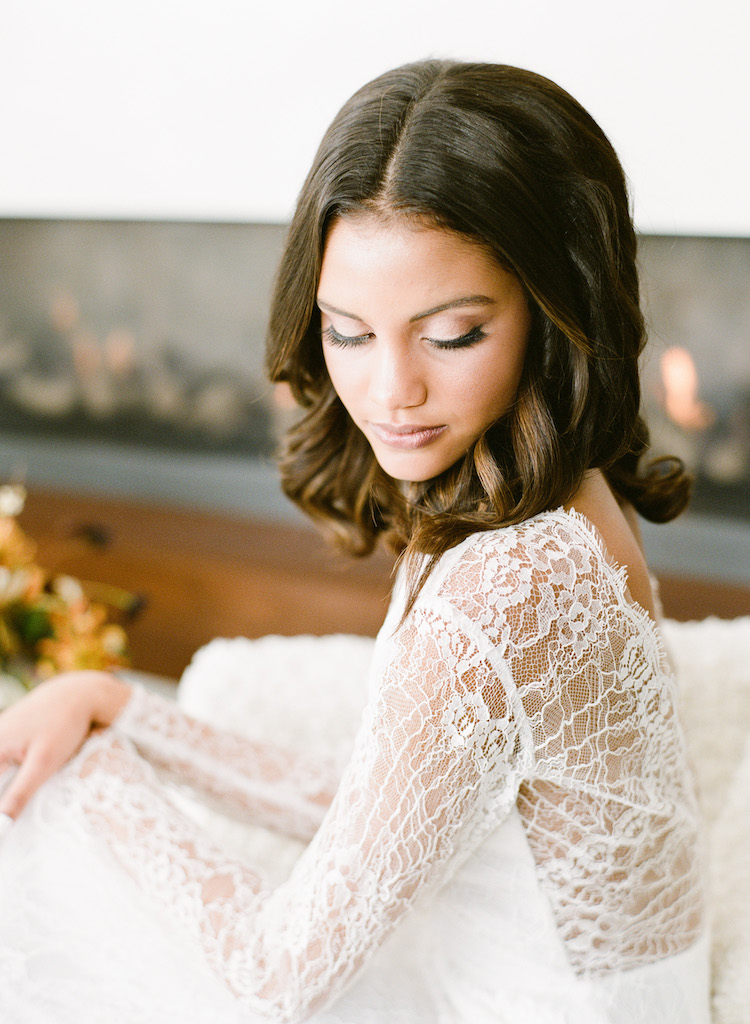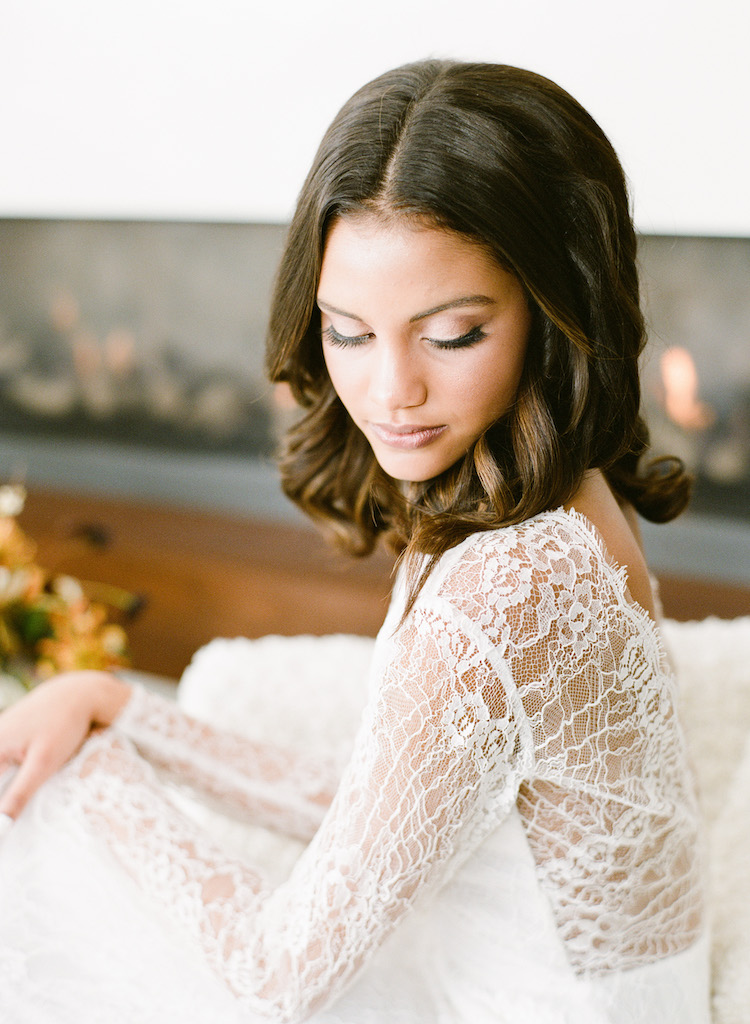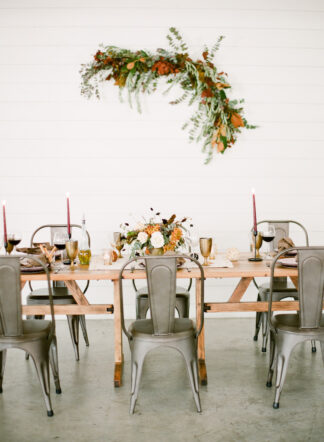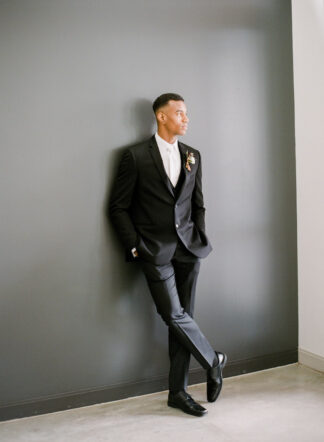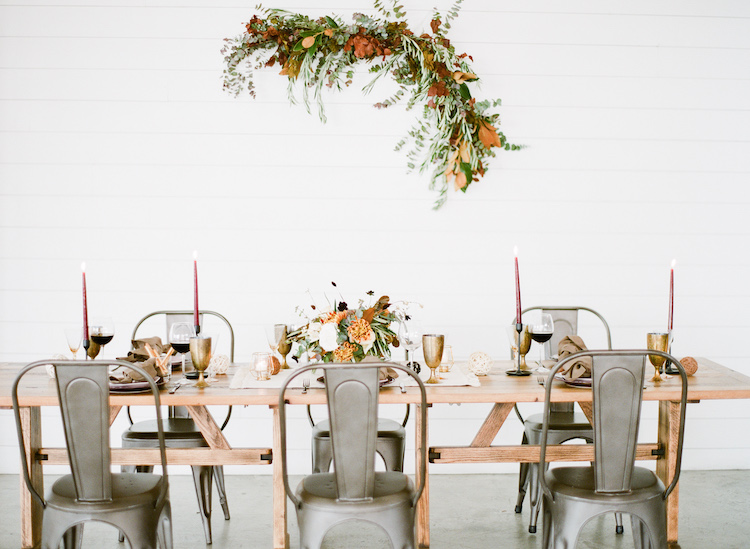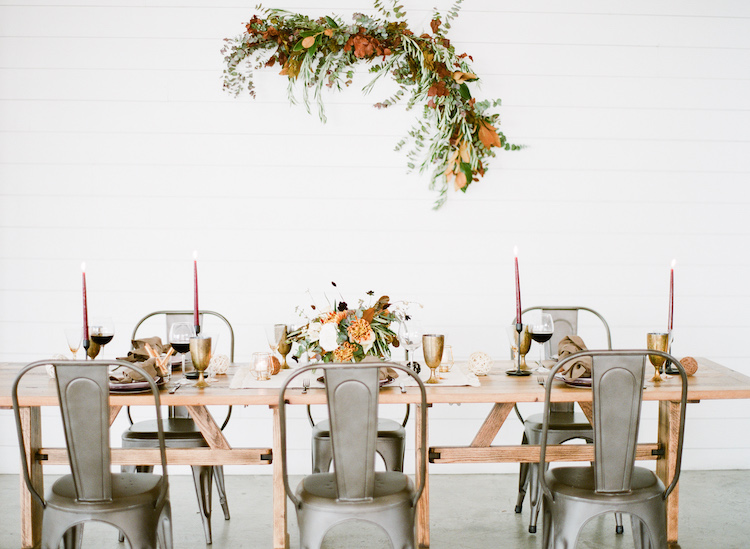 Warm wedding florals by Snapdragon Studio were created using cream, gold and burnt orange with pops of chocolate. Layers of fun textural elements and greenery in shades of chocolate, gold and dark green with a few sage accents created a warm, winter wedding vibe.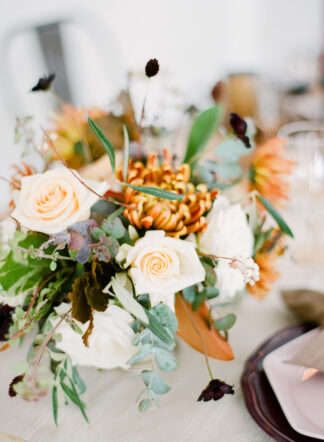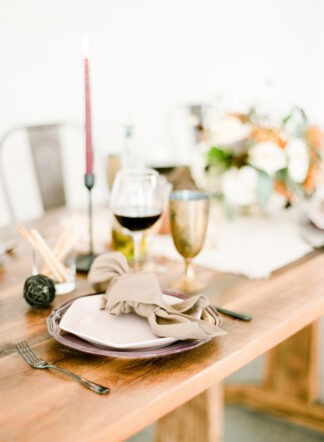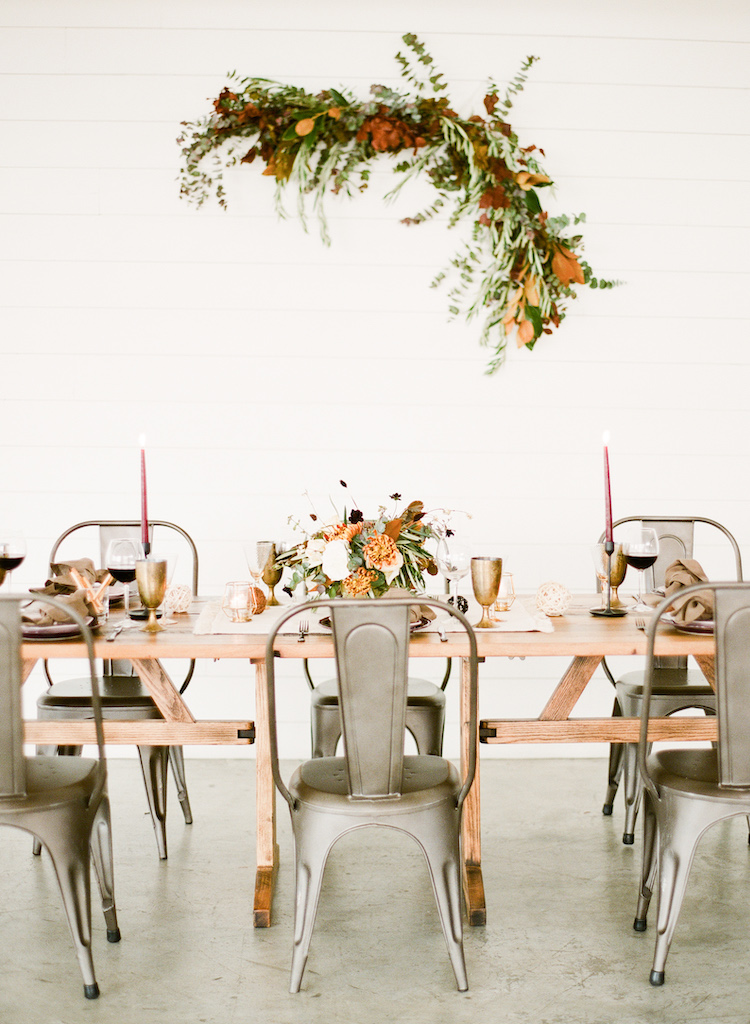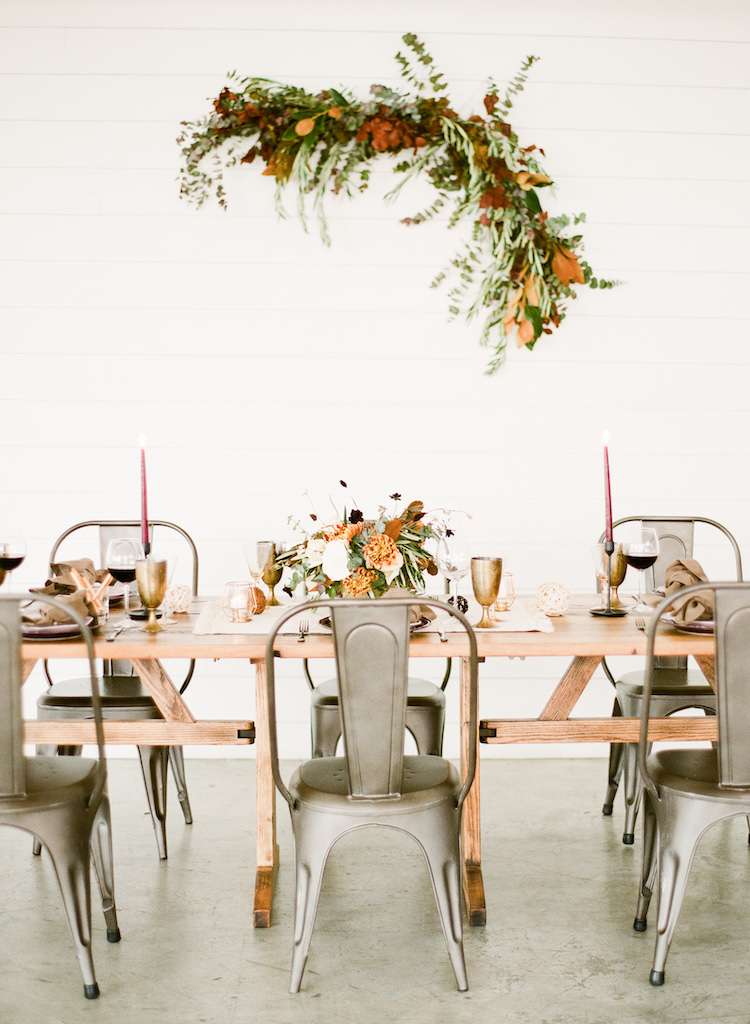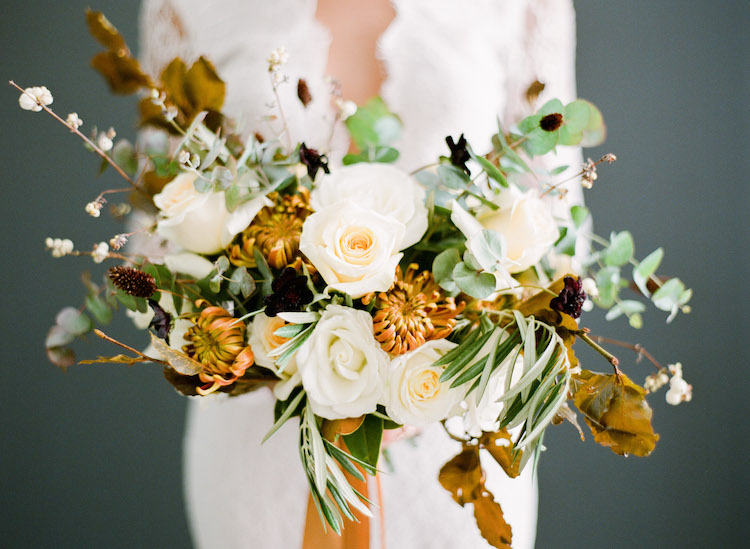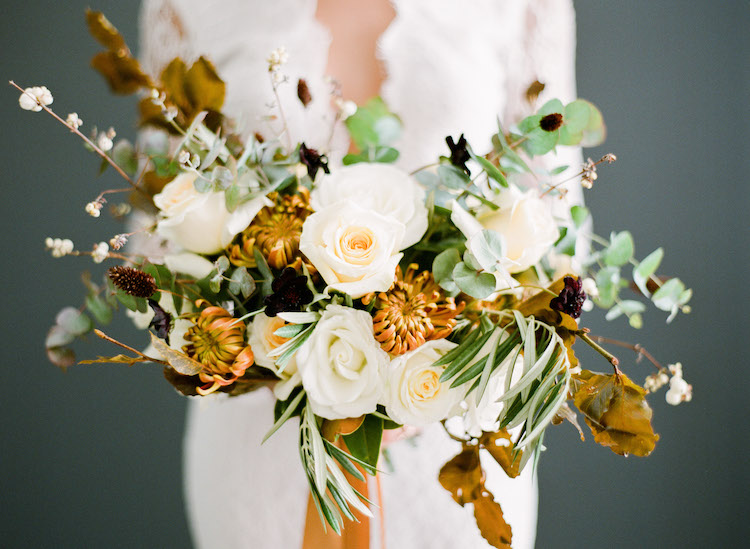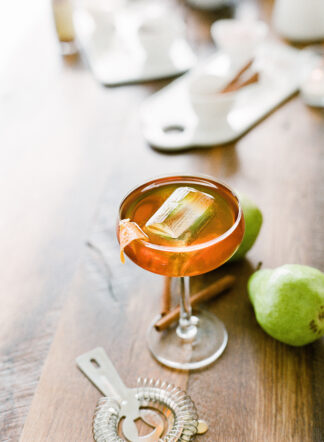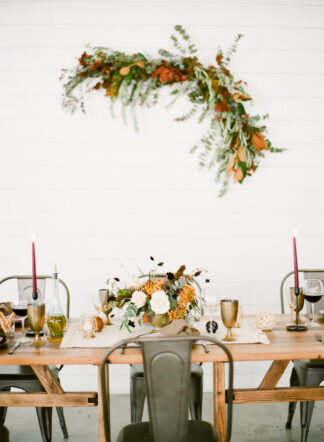 The winter wedding cocktail was chosen with the help of Intoxicology STL to warm guests right up on a cold winter's night. "As bourbon makes a comeback during the winter, we jumped at the chance to pair it with St. Louis' own 'Big O Ginger Liquor', a sophisticated but far from snobby handcrafted delight," explains Saving Grace Occasions.
"Even those who prefer clear liquor will enjoy this lightly spicy, very smooth cocktail as the meal comes to a close. The serving ware may not come alive, but the laughter will as guests enjoy a candlelit dinner celebrating true love in a space that feels like a more elevated version of home."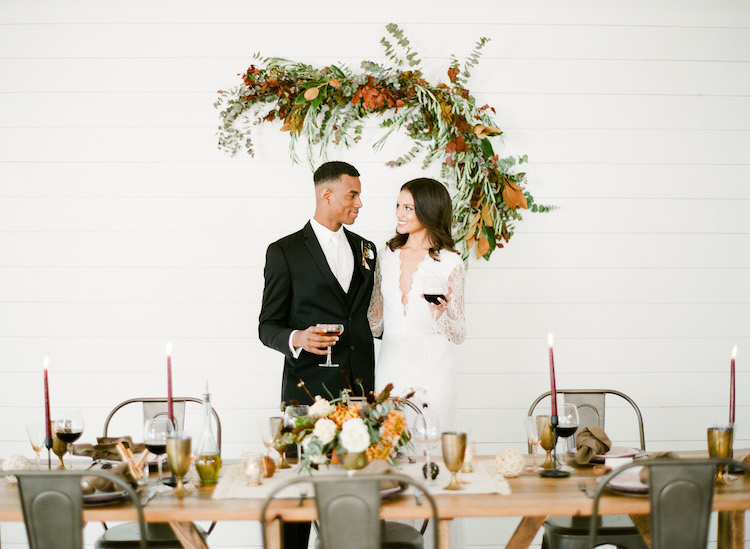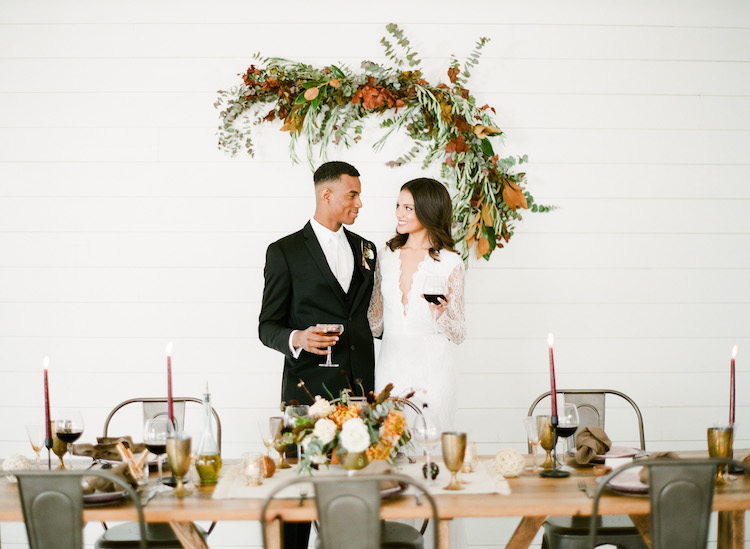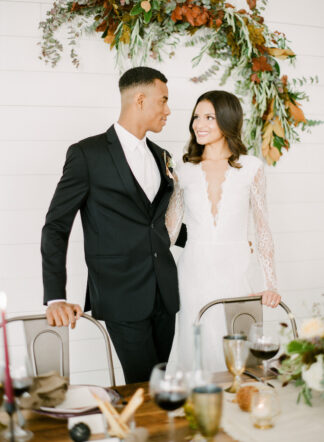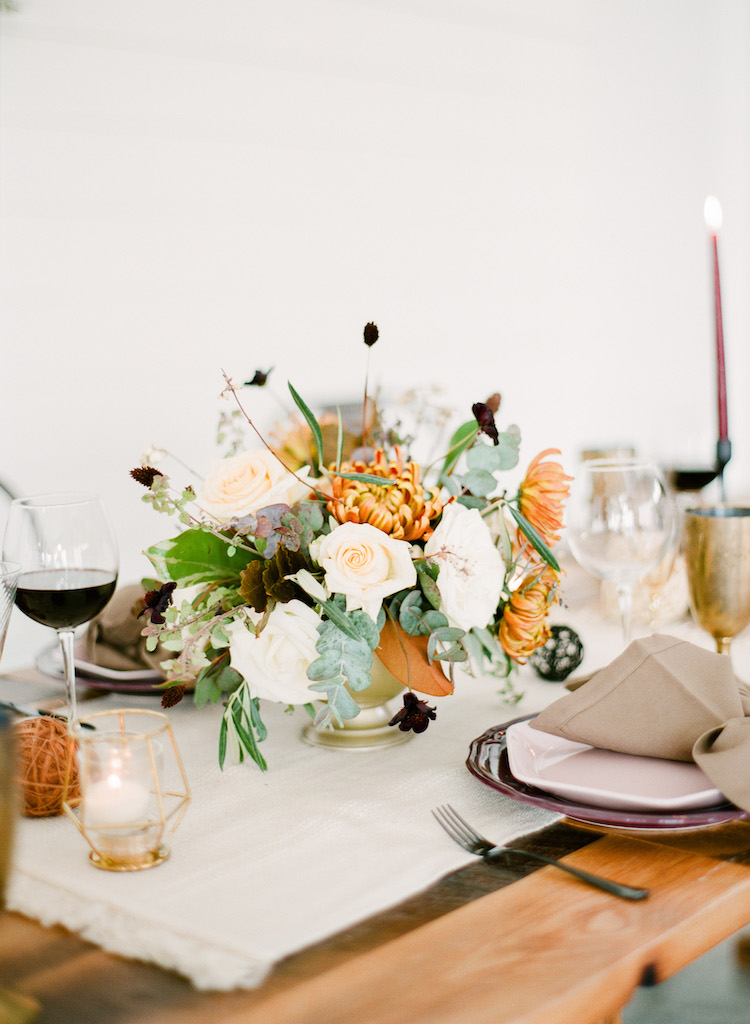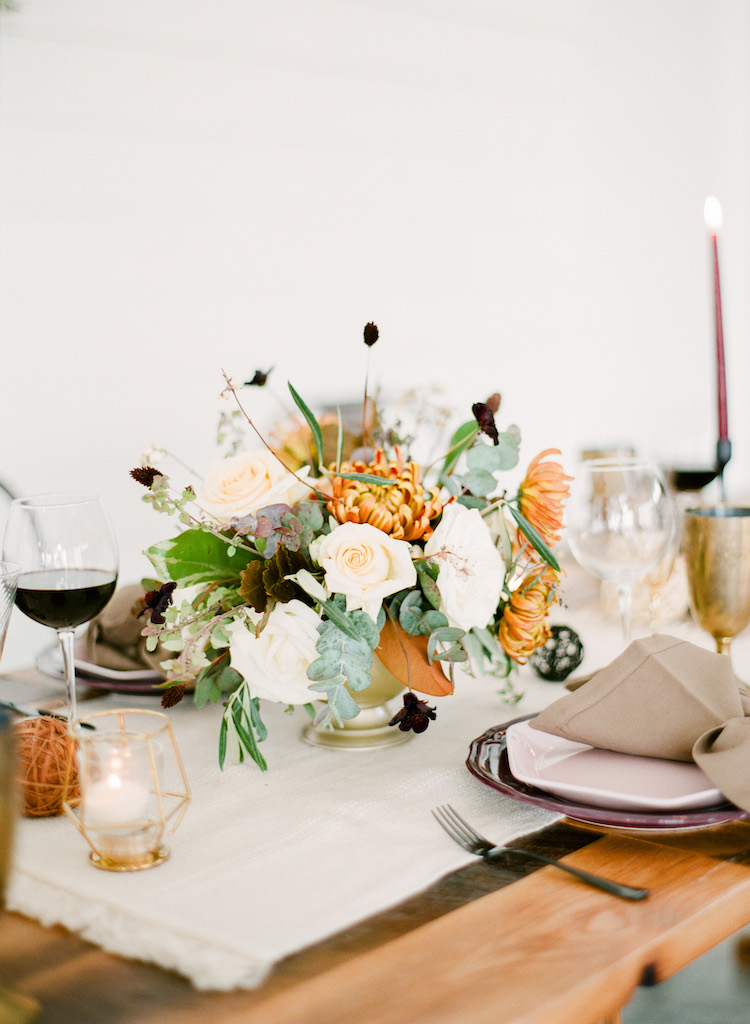 For a cozy dinner party wedding dessert station,  the team envisioned the couple carefully crafting sweets to make the day even more special. White chocolate hazelnut dipped biscottis and carrot cupcakes, served with hot chocolate and cinnamon coffee!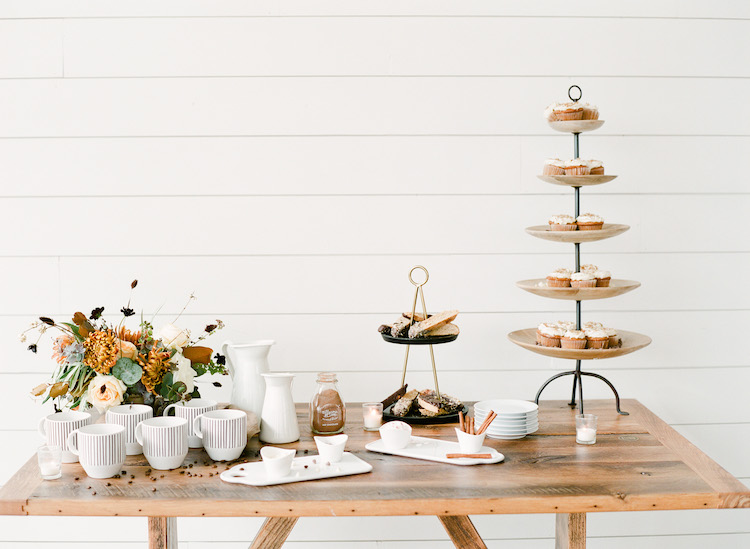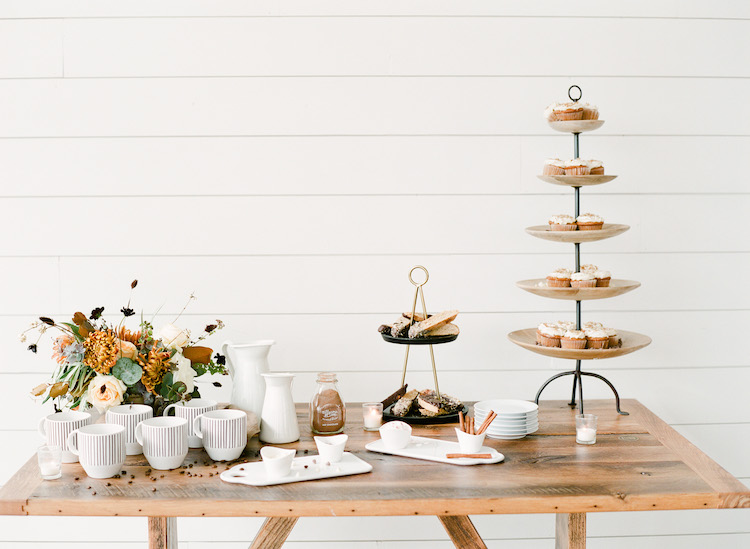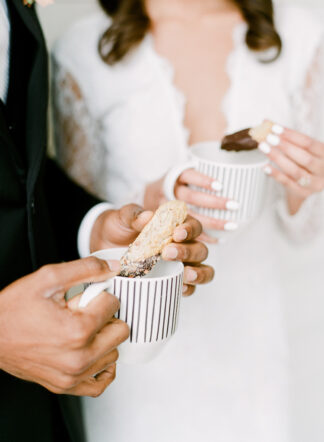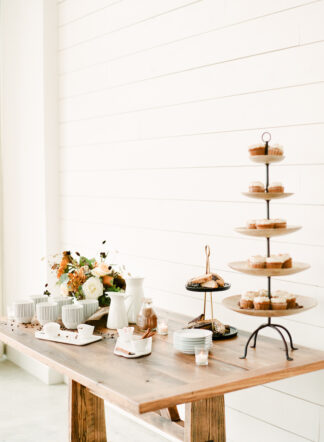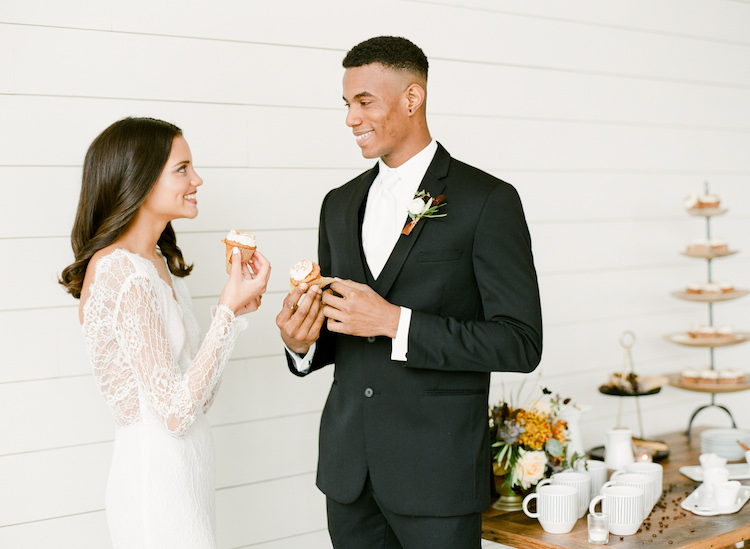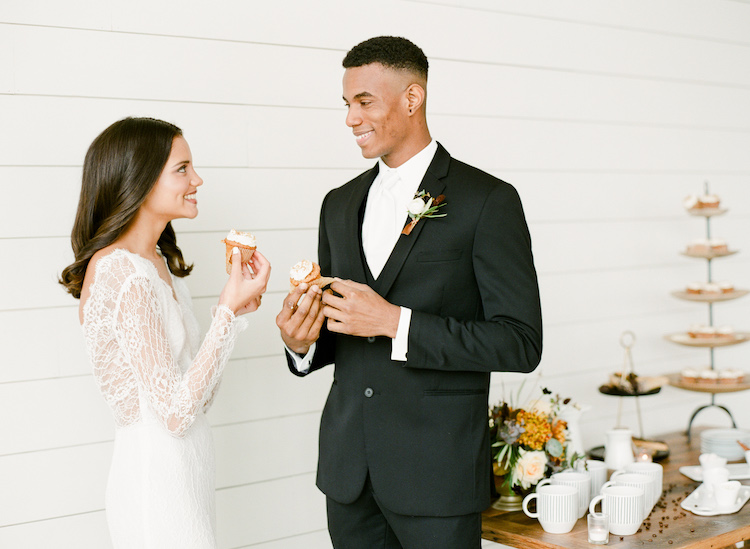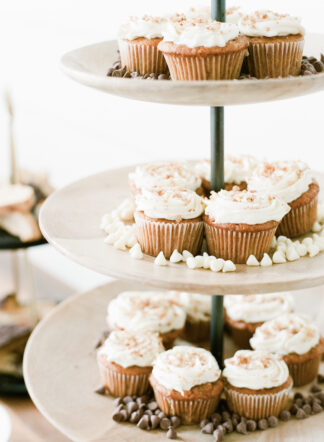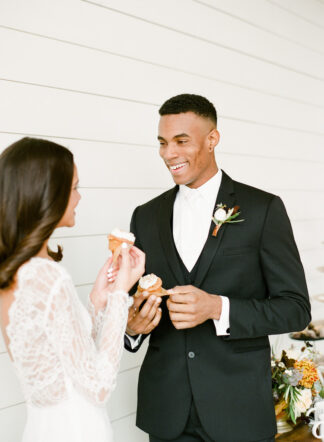 Wedding Vendors: Photographer: Erin Stubblefield Weddings and Portraiture // Planning and Design: Saving Grace Occasions // Venue: Anew // Florals: Snapdragon Studio  // Gown: Juno Bridal // Tux: Jim's Formalwear // Makeup: Looks by Lisa // Hair: Carlos with West End Creative Co. // Rentals: The Antiquarian // Cocktail: Intoxicology // Models: West Model Management
READ NEXT:
Pink + Lavender Winter Colorado Wedding {Sarah Libby Photography}
Thousand Crane Winter Wedding {Alexandra Graham Photography}
Marsala & Gold Romance: Winter Wedding {Red Boat Photography}
Wonderfully Elegant, Woodsy Wedding in Purple and Green {Ctg Photography}