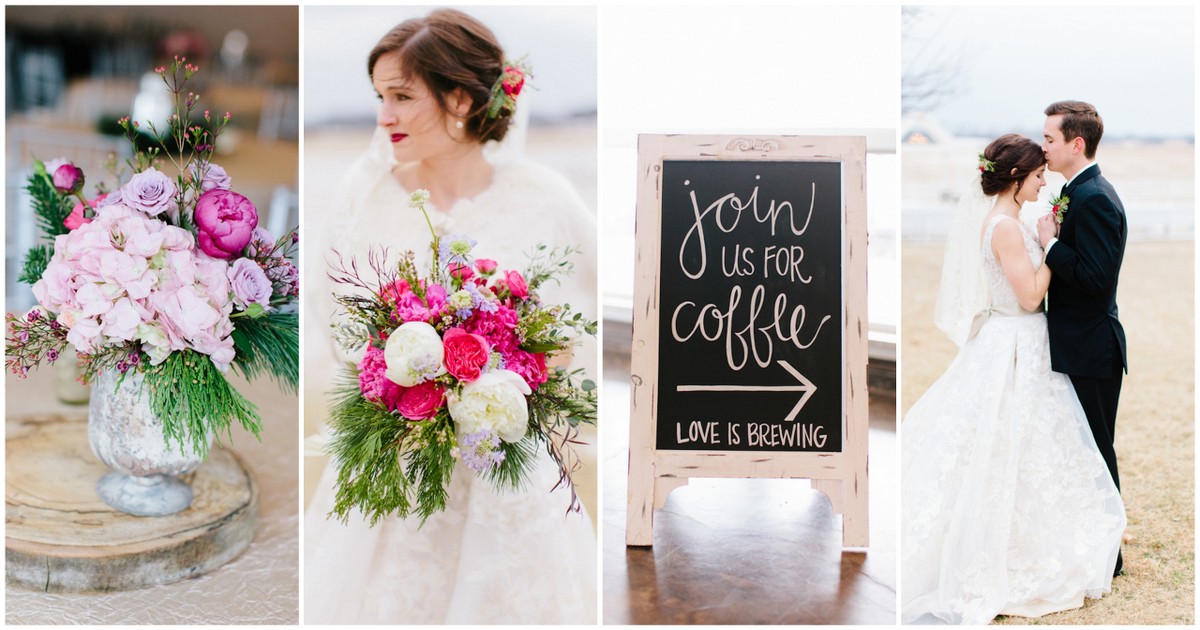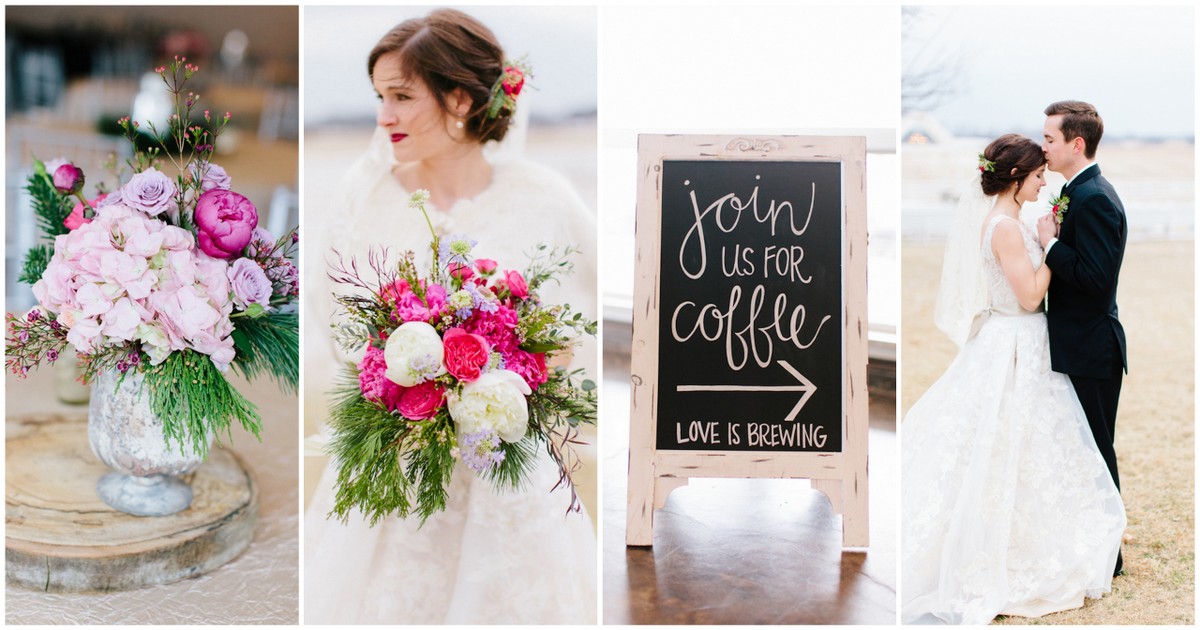 Maddie and Chace have dated since the ninth grade! They were married The Manor at Coffee Creek in a raspberry pink and lavender winter Colorado wedding.  The couple had grown up passing this old farm house on the way to school every morning so it was very special that they were able to get married there. Aw!
Sarah Libby Photography, who captured these gorgeous images, tells us that the first snow of the year happened the morning of their wedding, making for the most romantic and dreamy backdrop. "Their color palette was inspired by Colorado and how much they love the woods, with mounds of winter greenery to bring it together. They exchanged bibles with their names engraved just before the ceremony and had their favorite local coffee shop cater the reception. The adorable vintage truck belonged to Maddie's late grandfather. The day overall was calm, full of love, and such a celebration of the sweetest souls."
Maddie shares that because the couple are both so in love with Colorado, they incorporated aspen log slabs on every table and pine greenery throughout their winter wedding. One of the things they were most excited about was the coffee area: "There was a separate building that is an old house and that is where Evoke set up their coffee bar. We both love coffee so we really wanted our guests to be able to enjoy it as well. The temperature was below freezing most of the way day so it ended up being perfect for that. We wanted this day to be as relaxing as possible, for us and our guests as well. There were tables in the coffee area that people could sit and relax by the fire or enjoy the photobooth if they wanted."
"Raspberries N Creme did an amazing job with our cakes," says Maddie. "We have always gotten their cakes for birthday celebrations so to be able to have them at our wedding was something special. They did such a good job making them look exactly the way I wanted and they tasted so so good."
When the couple exited the reception we left in my Maddie's grandfather's old 1953 GMC truck: "My sister, Savannah, had always wanted to fix it up and it took a while, but my dad made it happen. It is so pretty and I was so happy to be able to have a part of him with us that day since he passed away about a year and a half ago now."
"Our photographer, Sarah Libby, and videographer, Dustin, were both so helpful in keeping things light and as stress free as possible! They both helped do things that needed to be done and kept us going on schedule."
Pink + Lavender Winter Colorado Wedding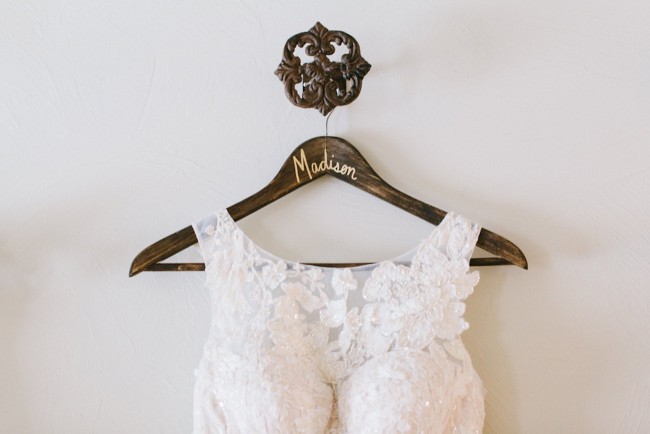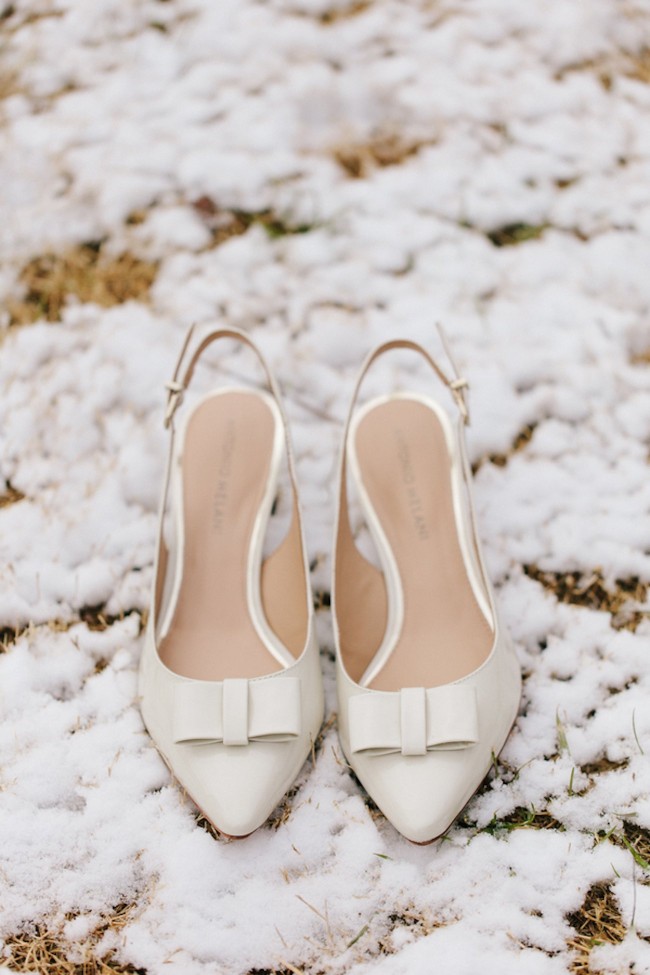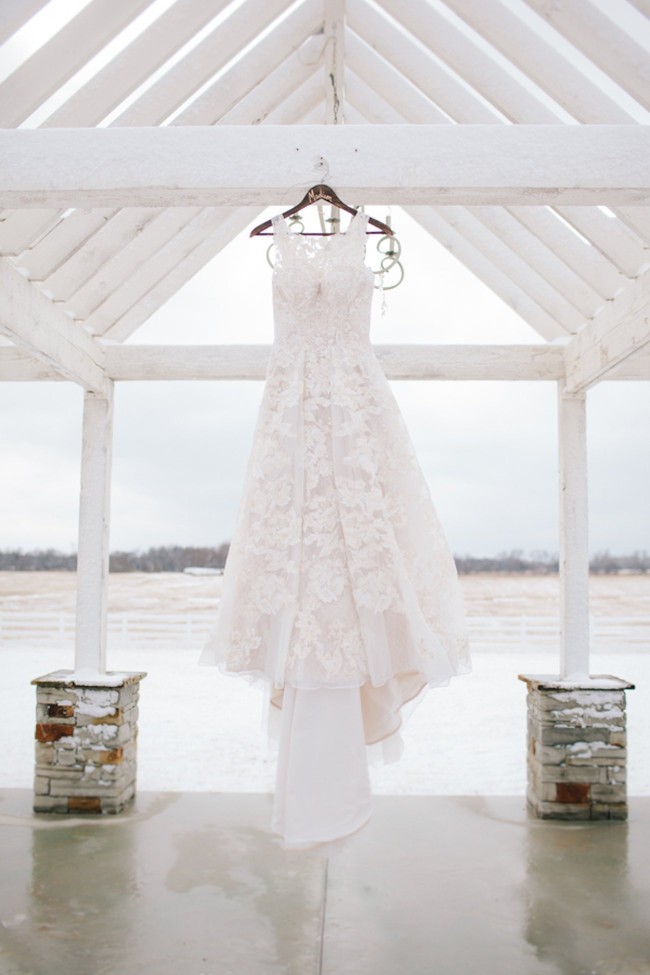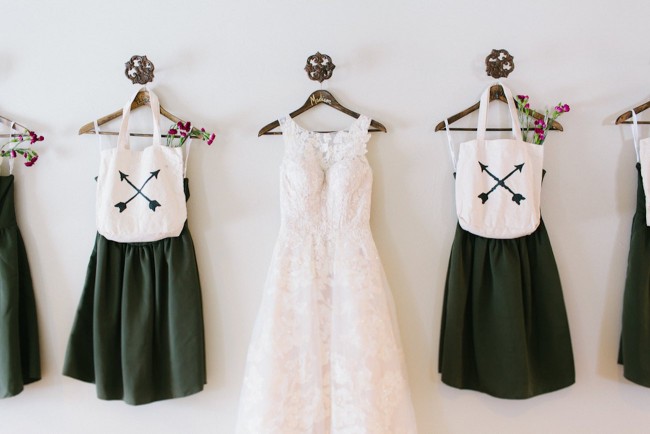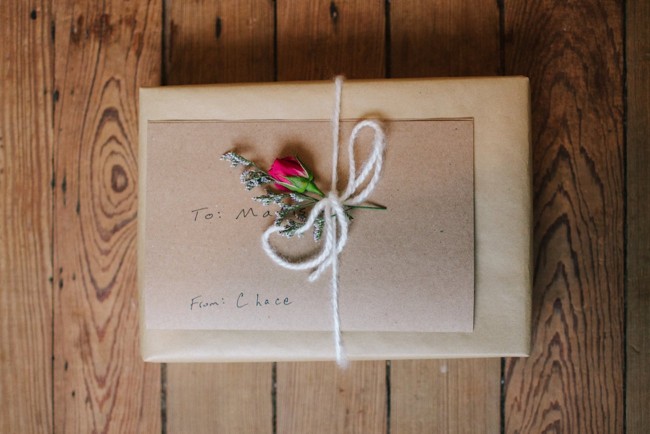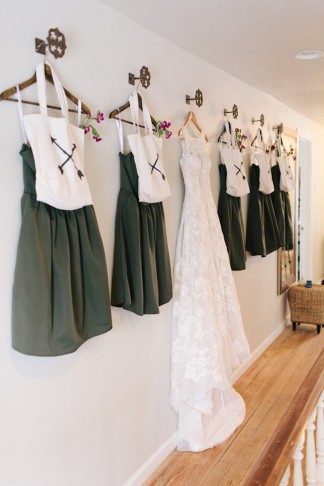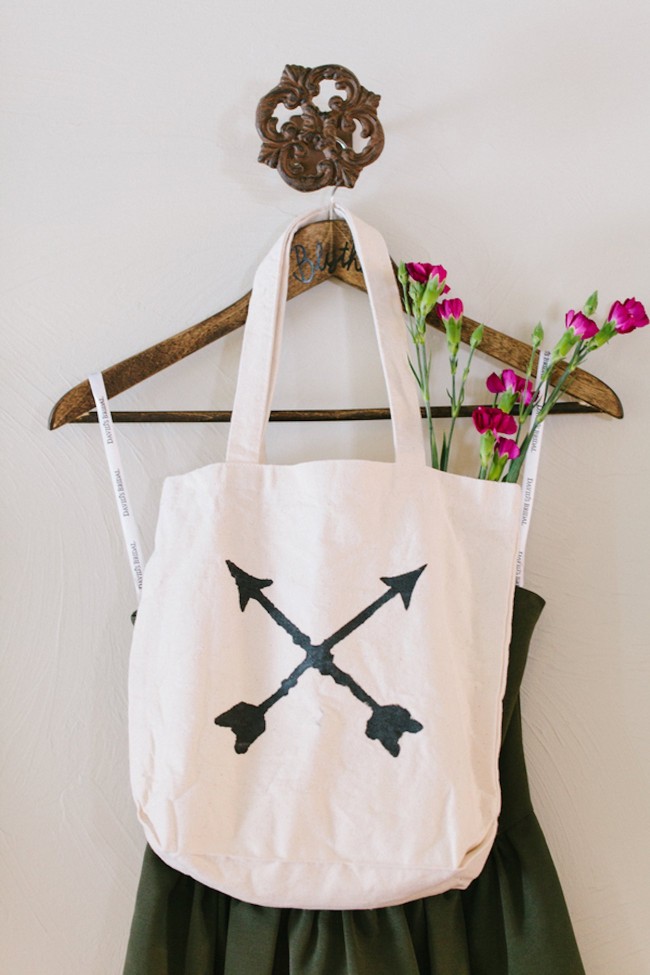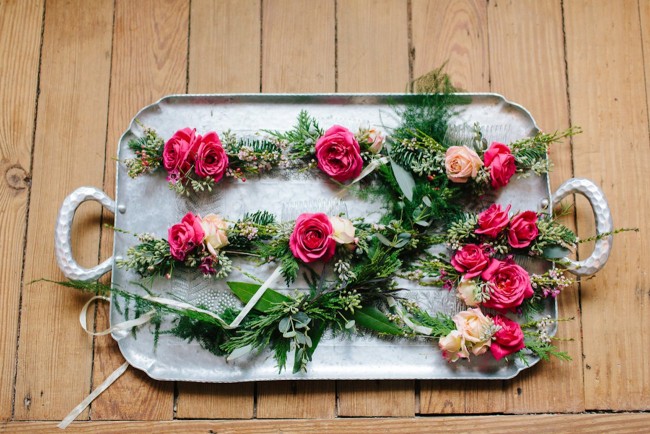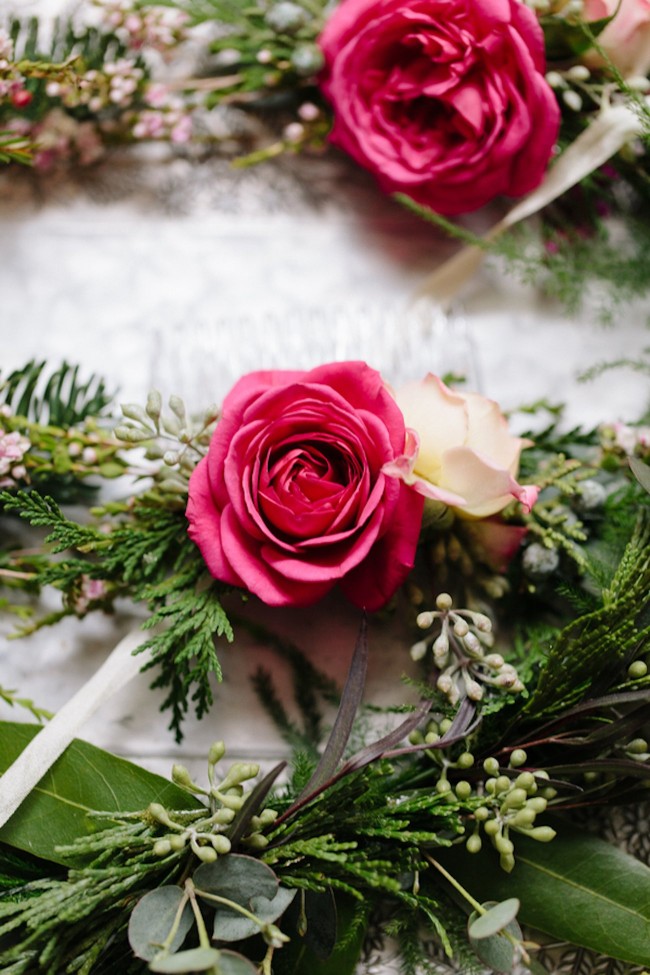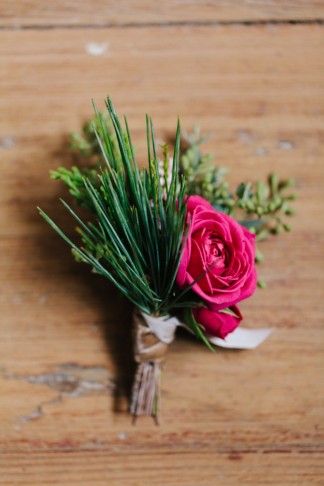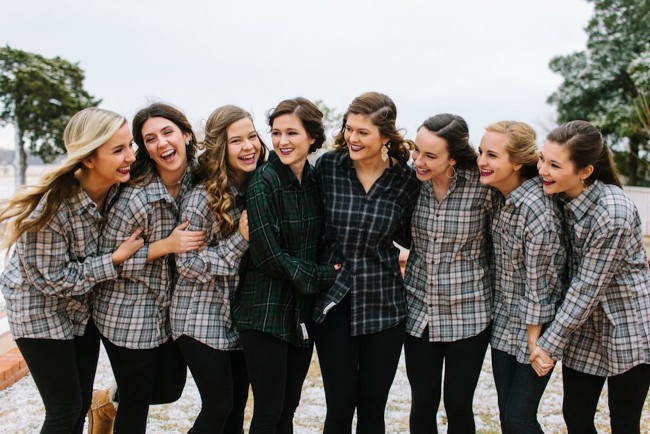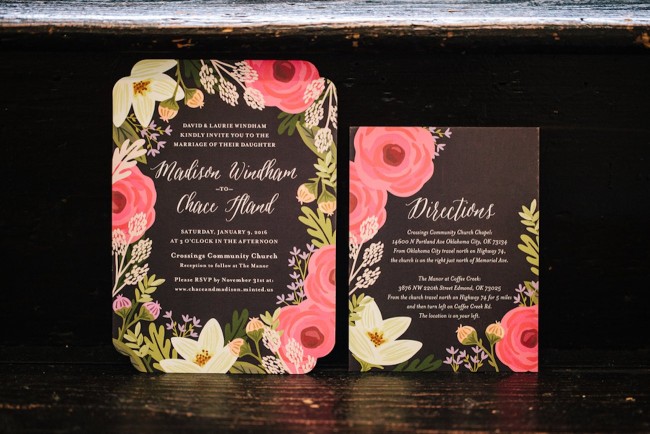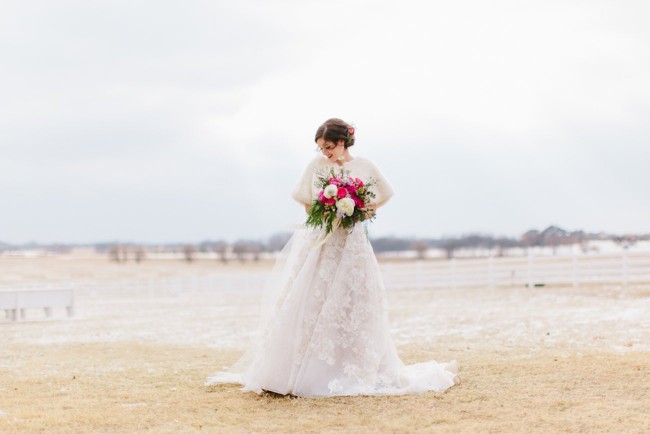 My dress was off white with beading and thick flowery lace throughout the whole dress. The first layer was thick lace flowers, and the second was a simpler lace. I loved the deep v-back and the bow in the back from the belt.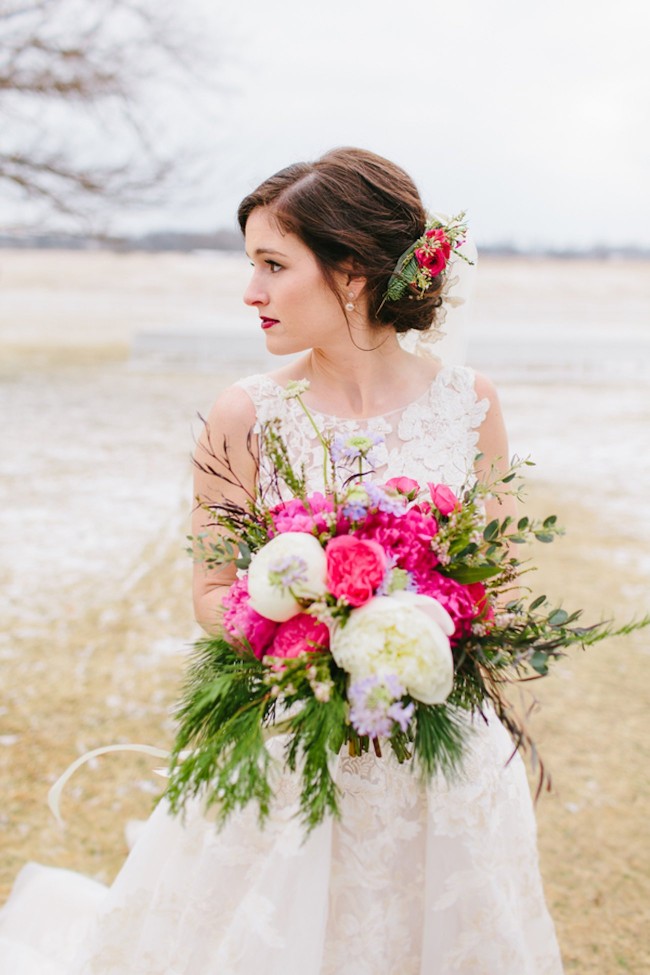 I wanted a beautifully "messy" bouquet which included pink and white peonies as the focal point. It was styled by Birdie Blooms with local Colorado wild flowers, adding in  pine and berries to give it a winter feel.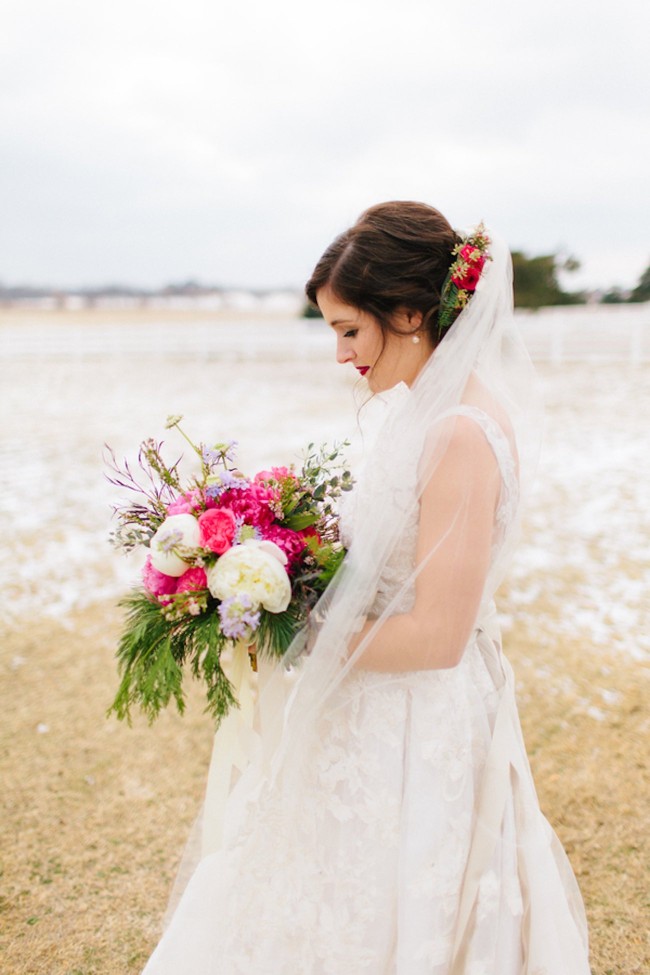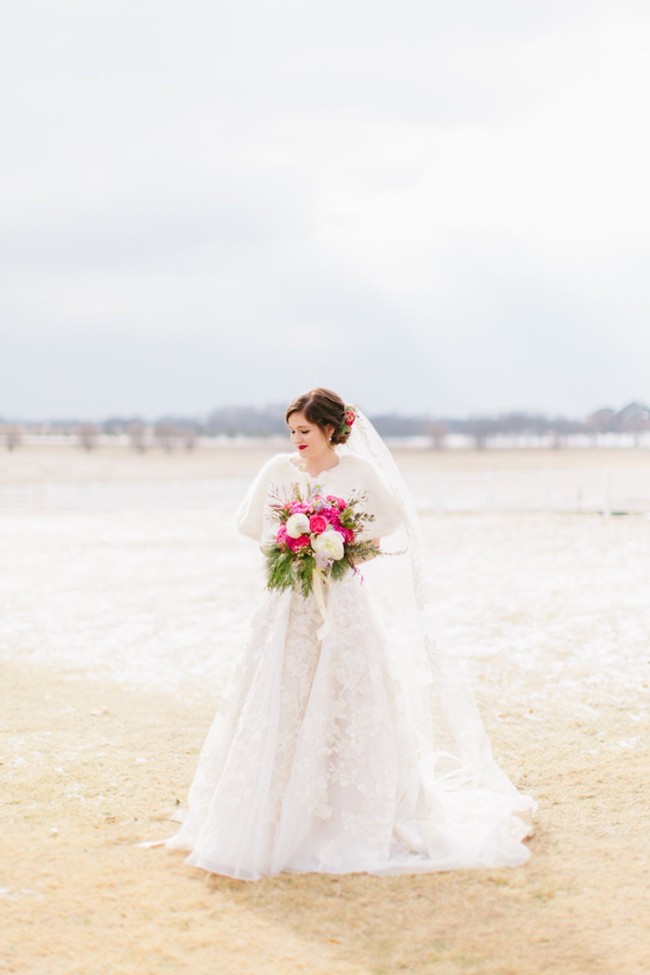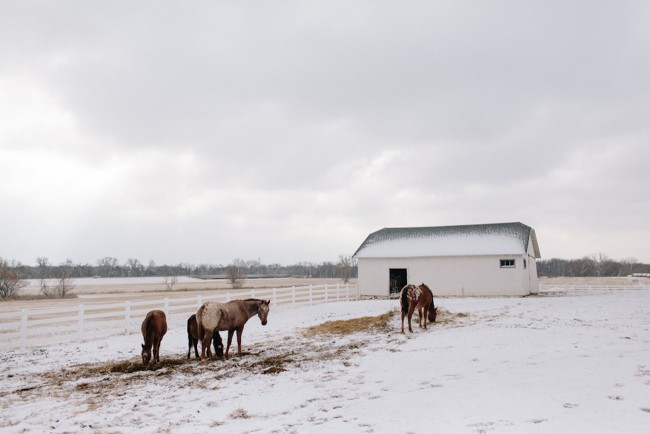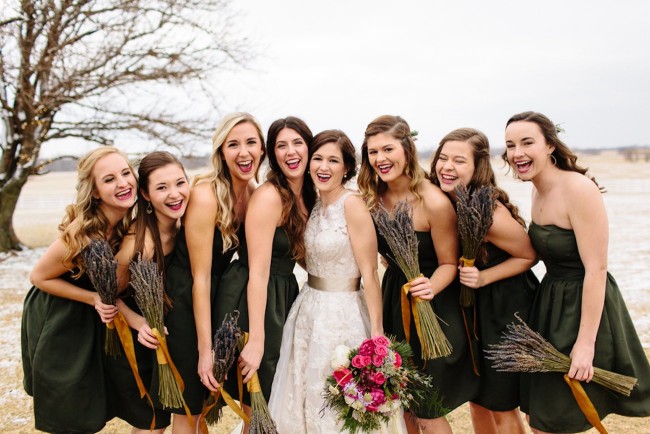 The bridesmaids wore forest green simple dresses and nude heels. They wore flowers in their hair, something similar to mine. Their bouquets were lavender bundles which was one of my favorite things about our wedding.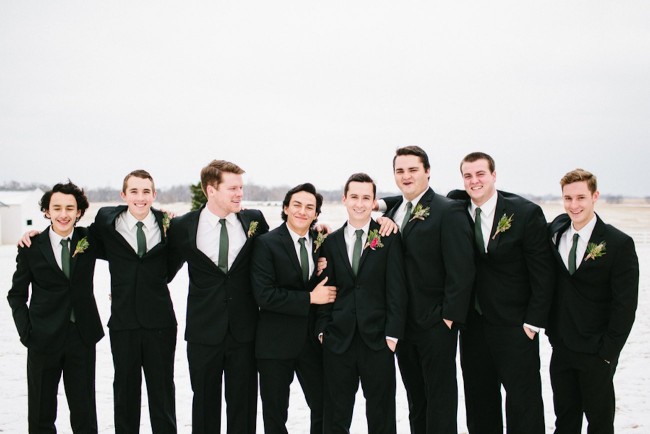 The groomsmen wore simple black tuxes with skinny ties matching the color of the bridesmaids dresses. As one of the bridesmaids gifts I got them heart necklaces that they wore on the day as well. The groomsmen all wore matching socks which Chace gifted them.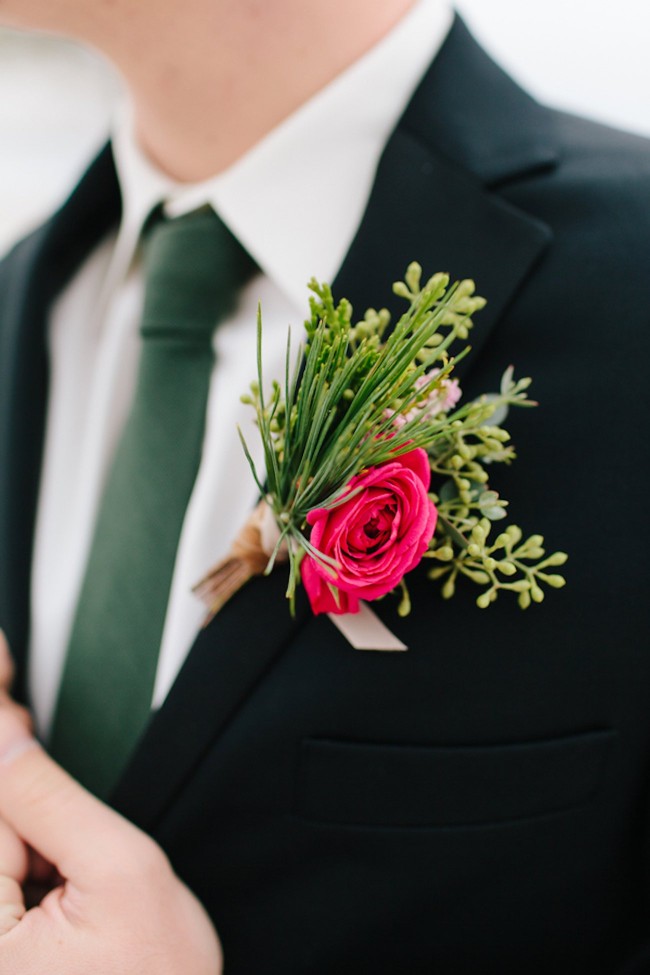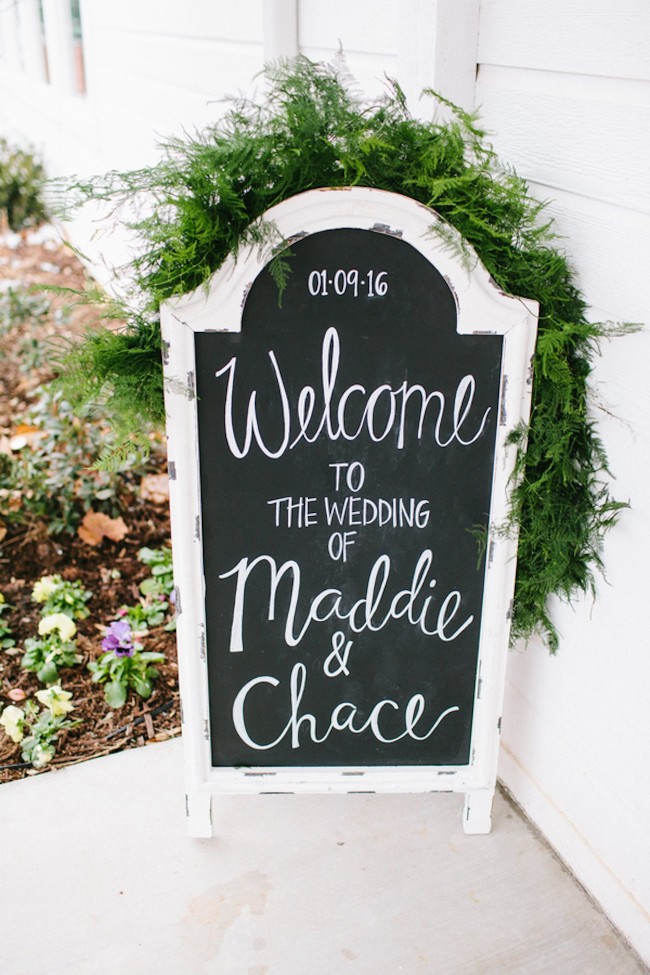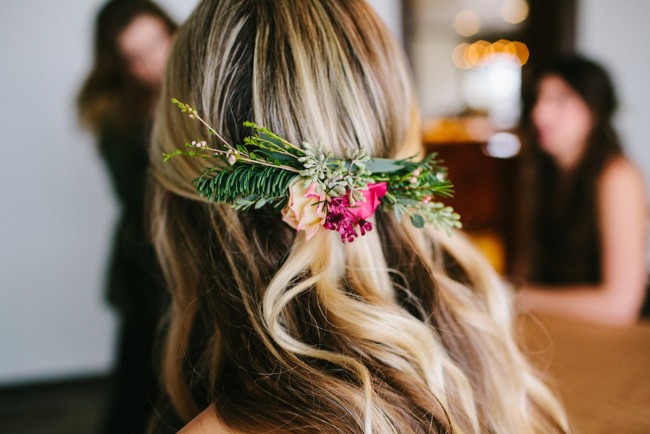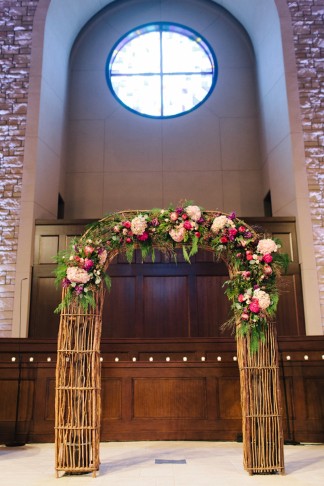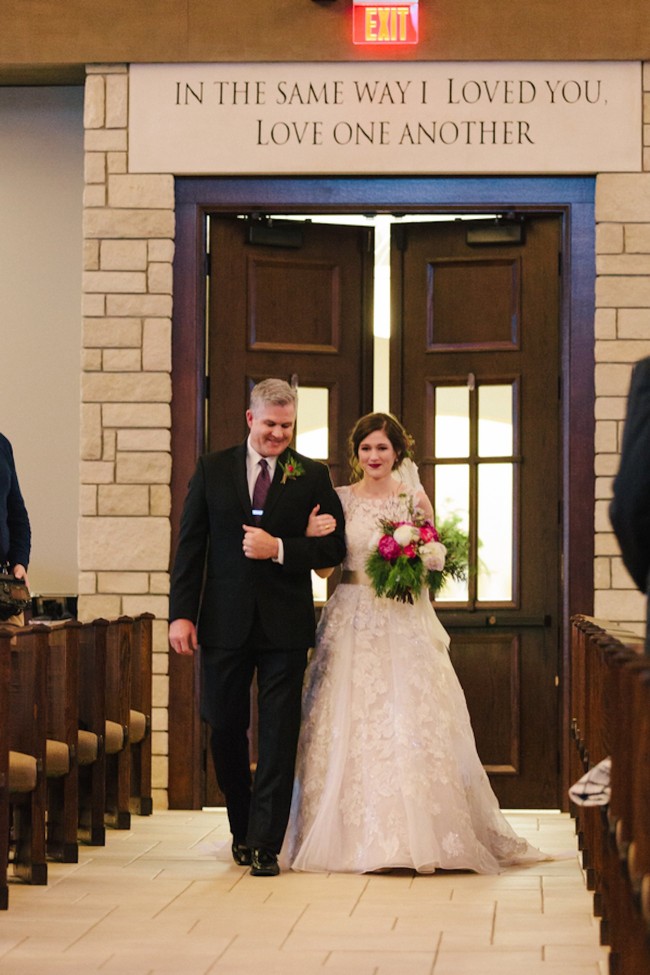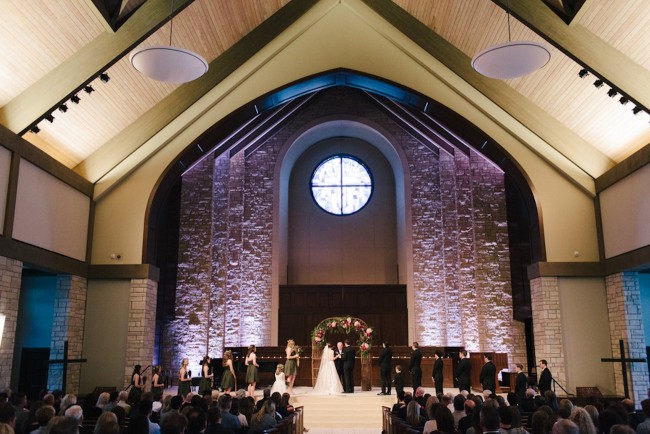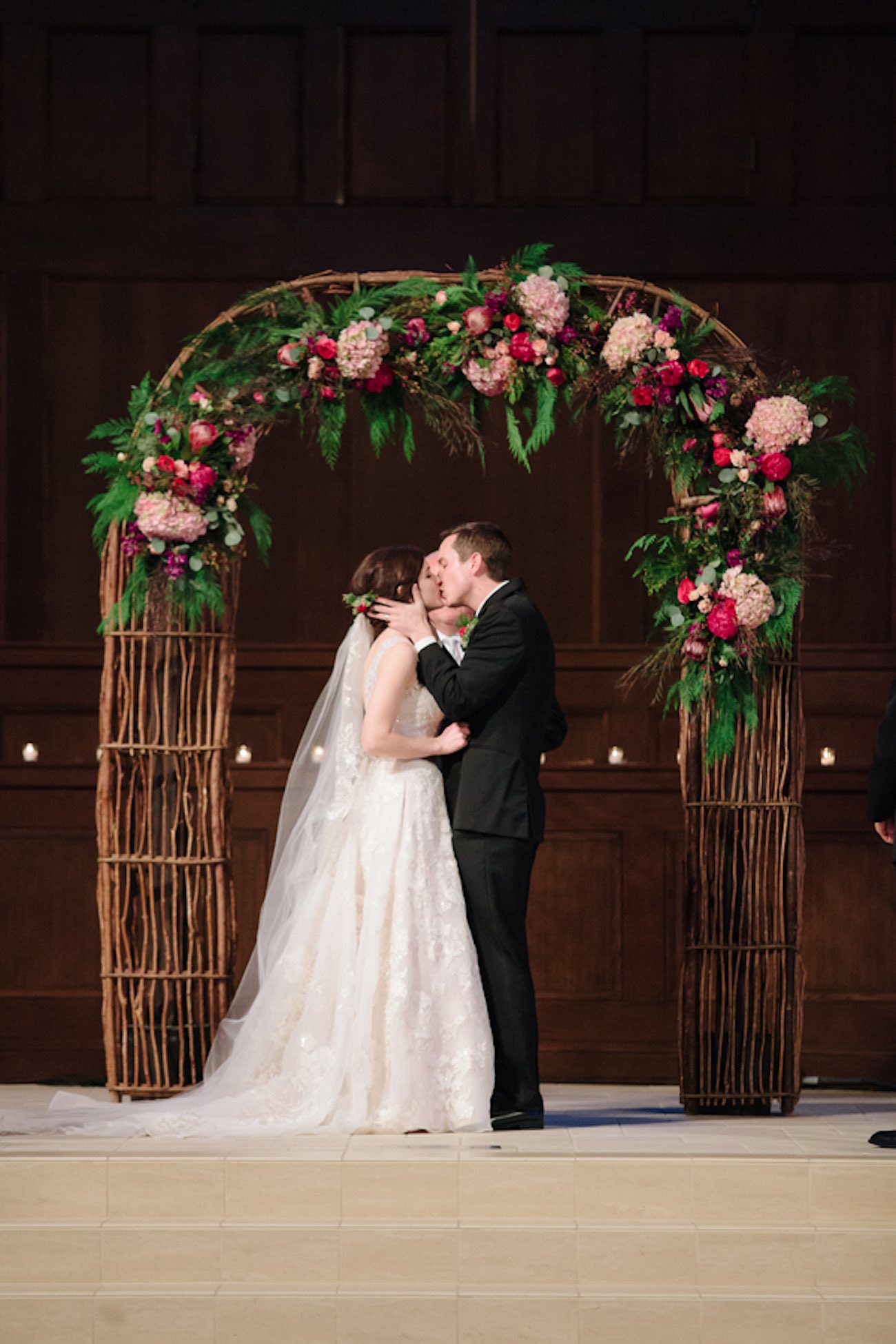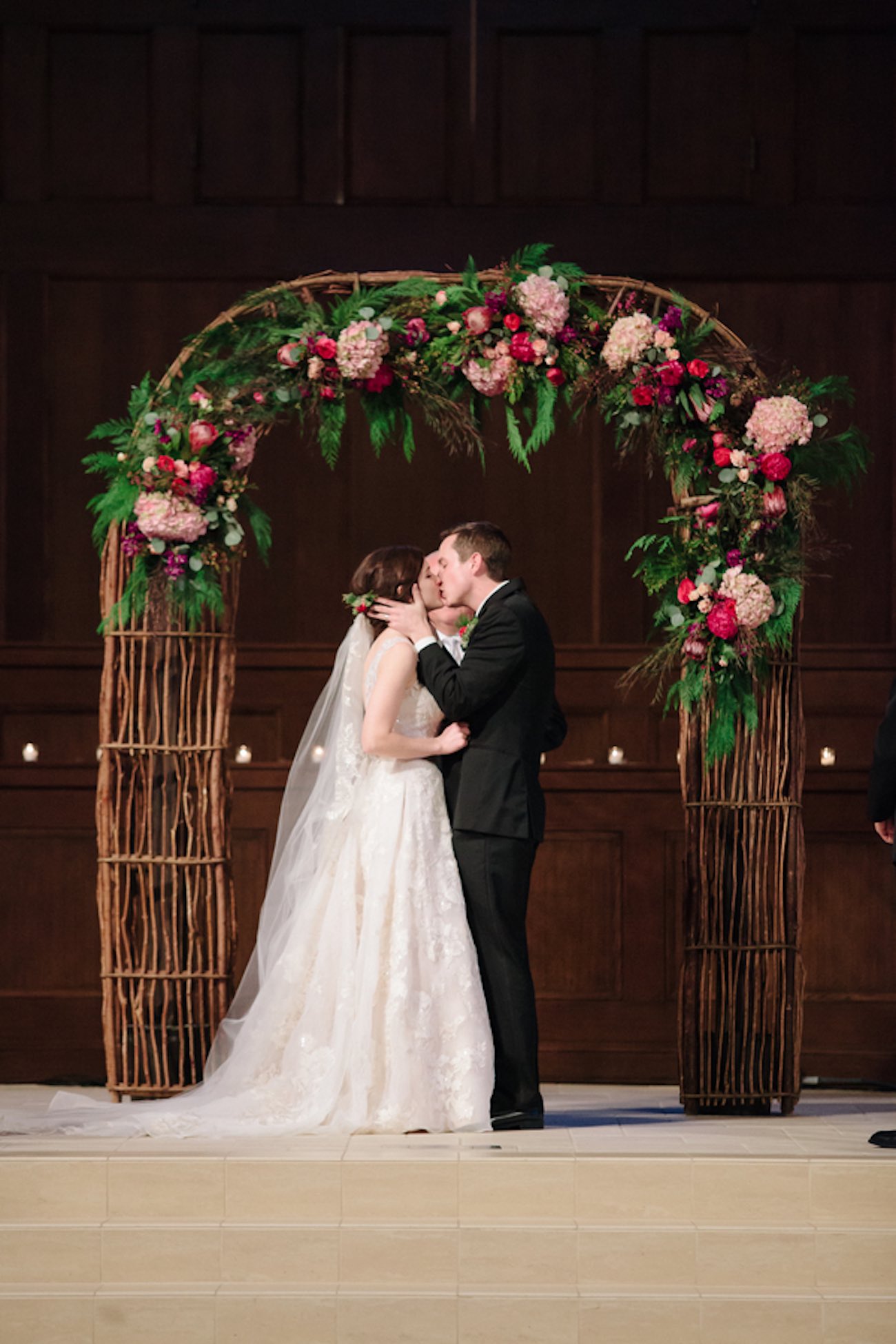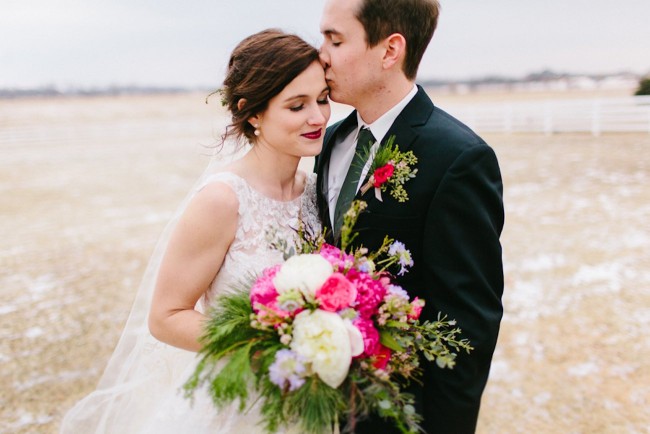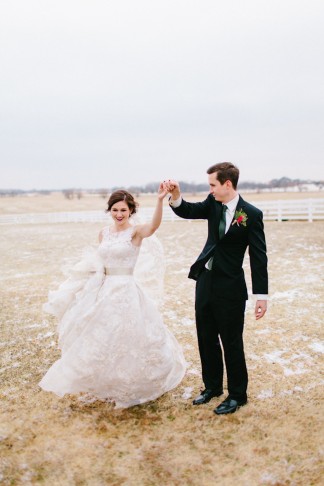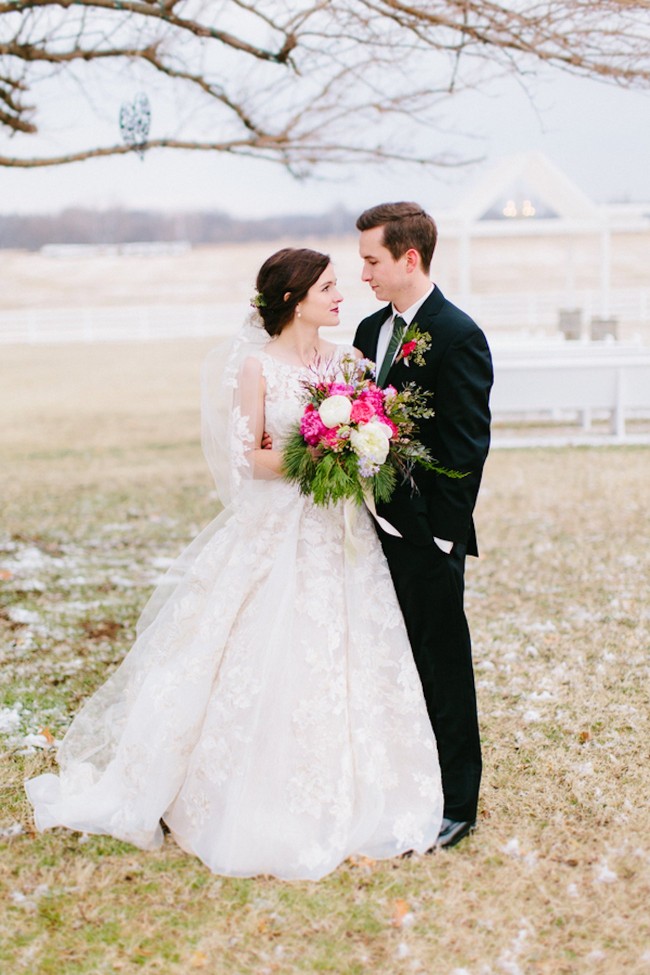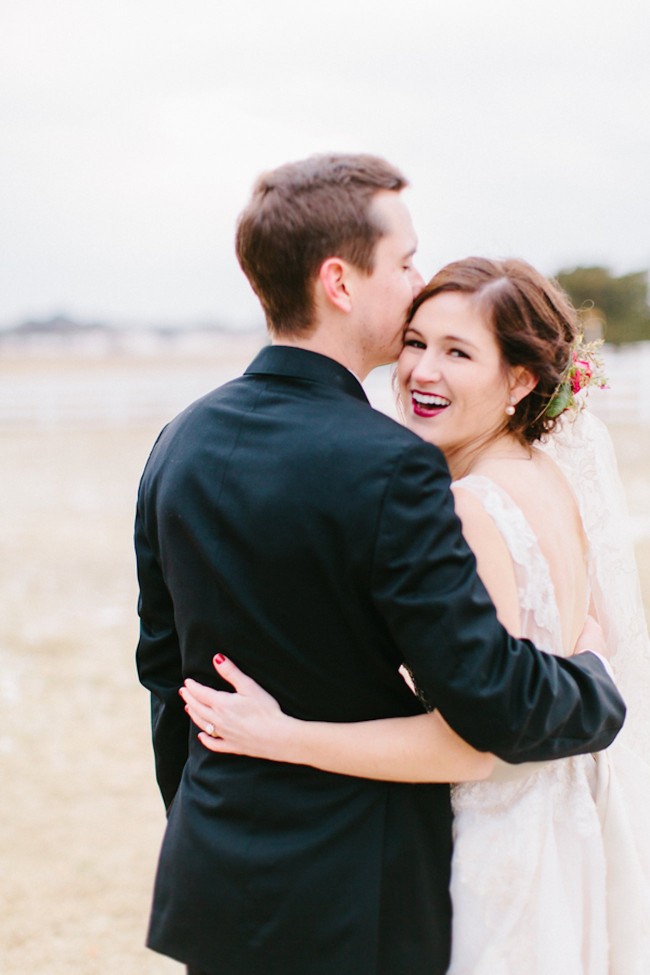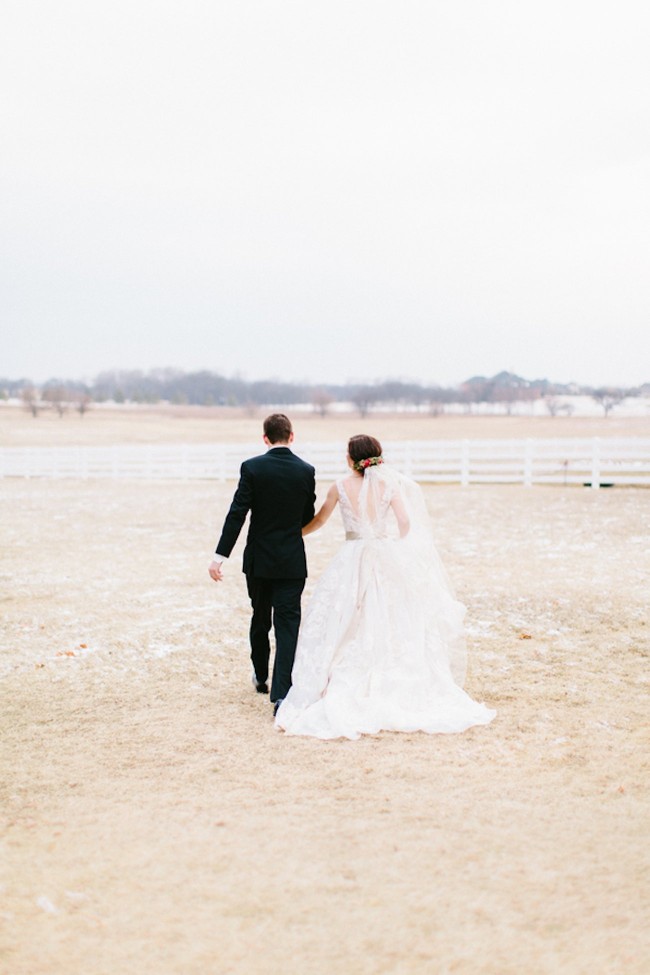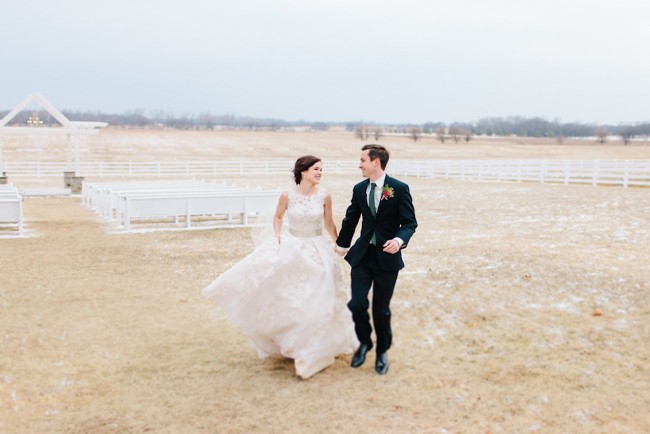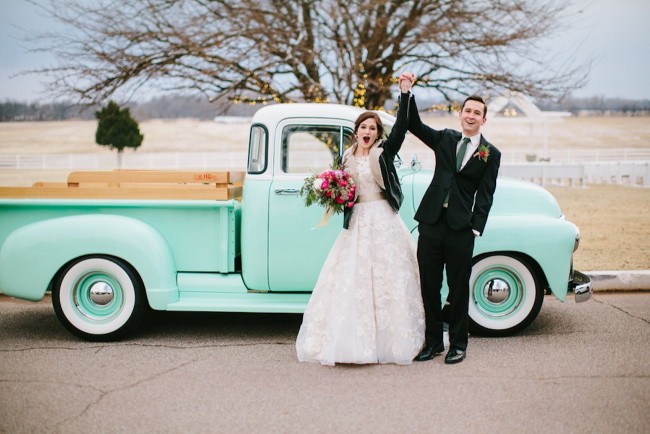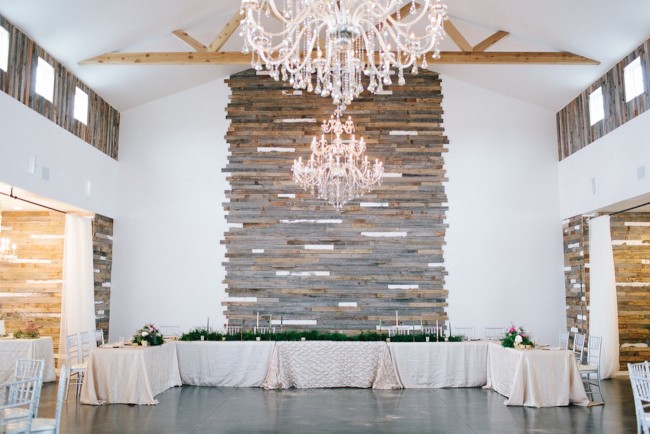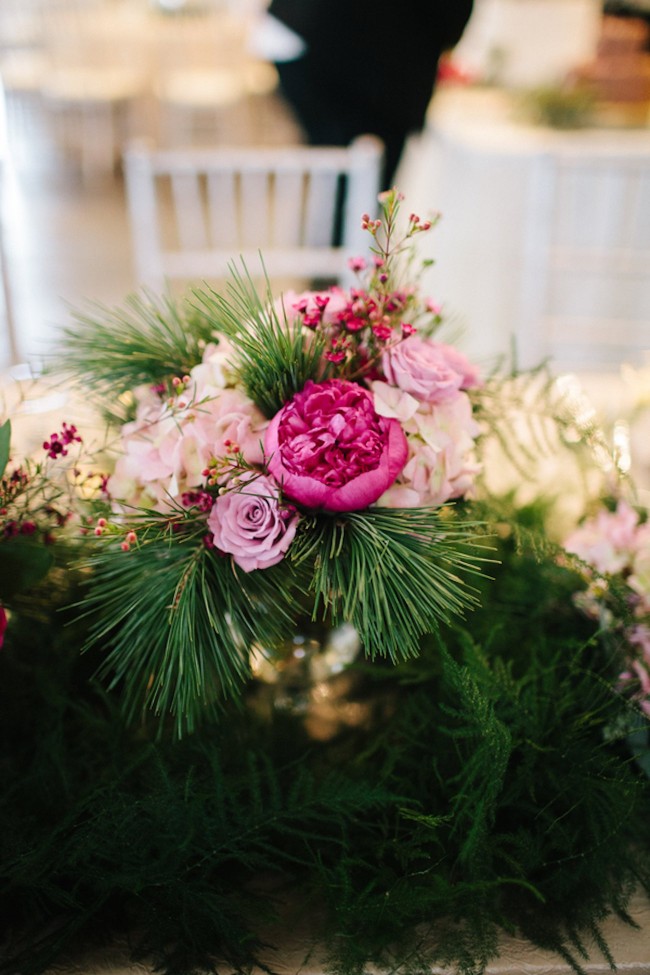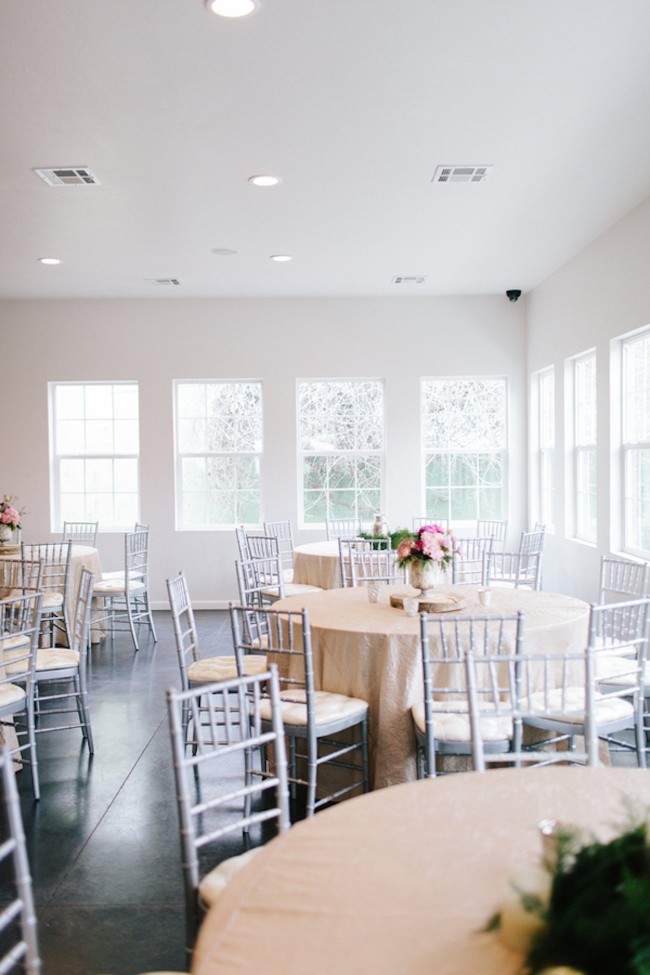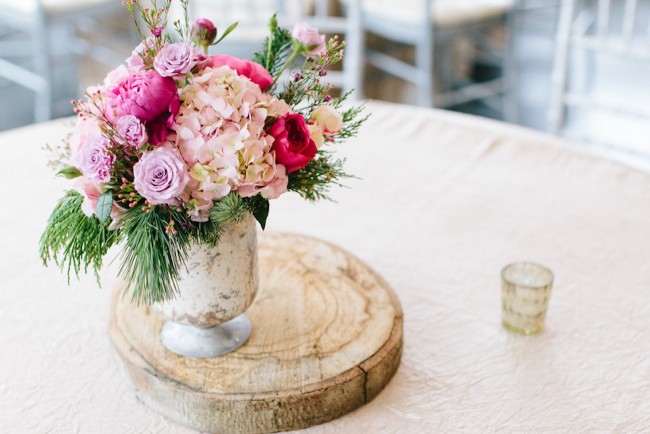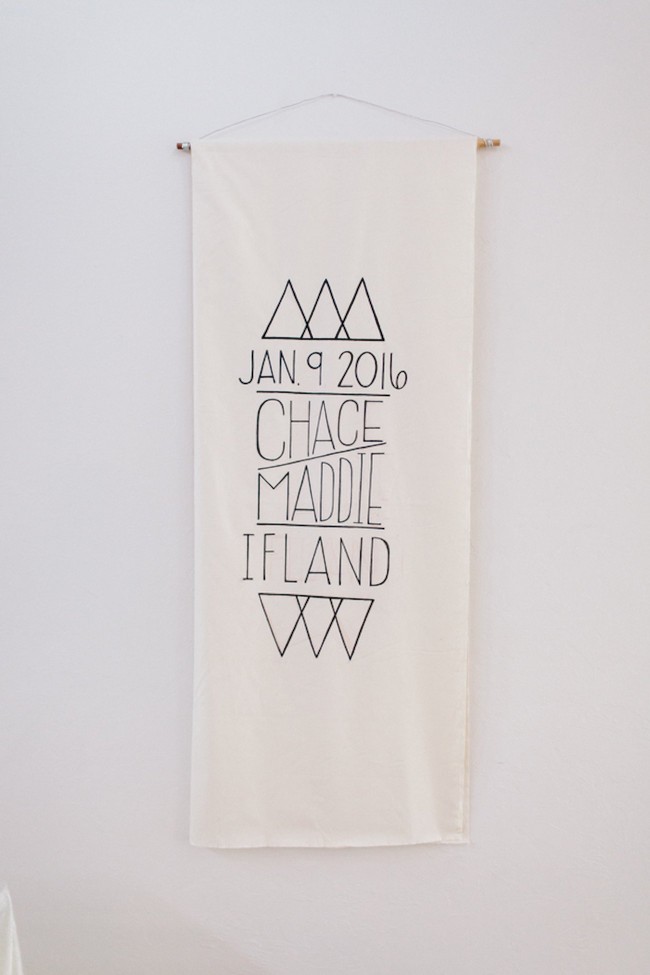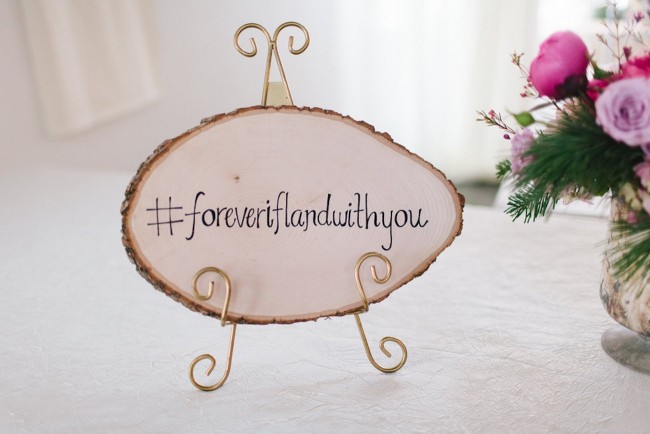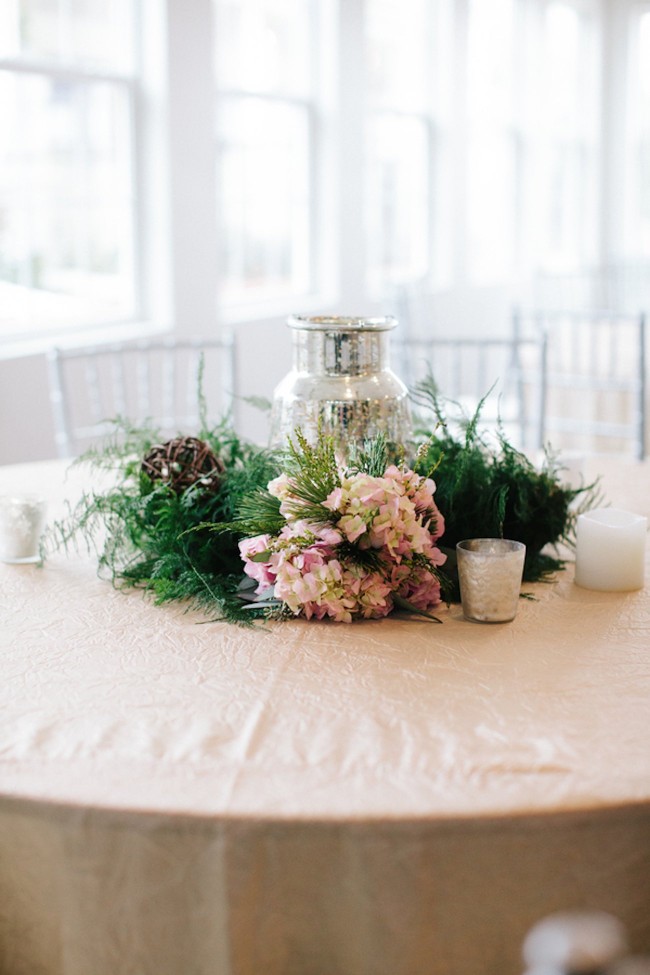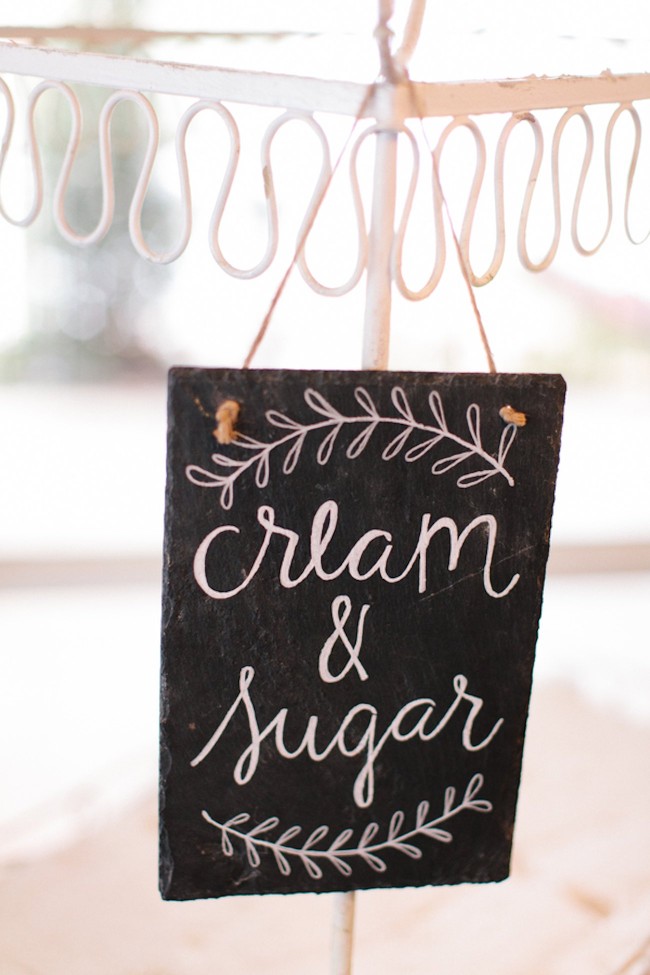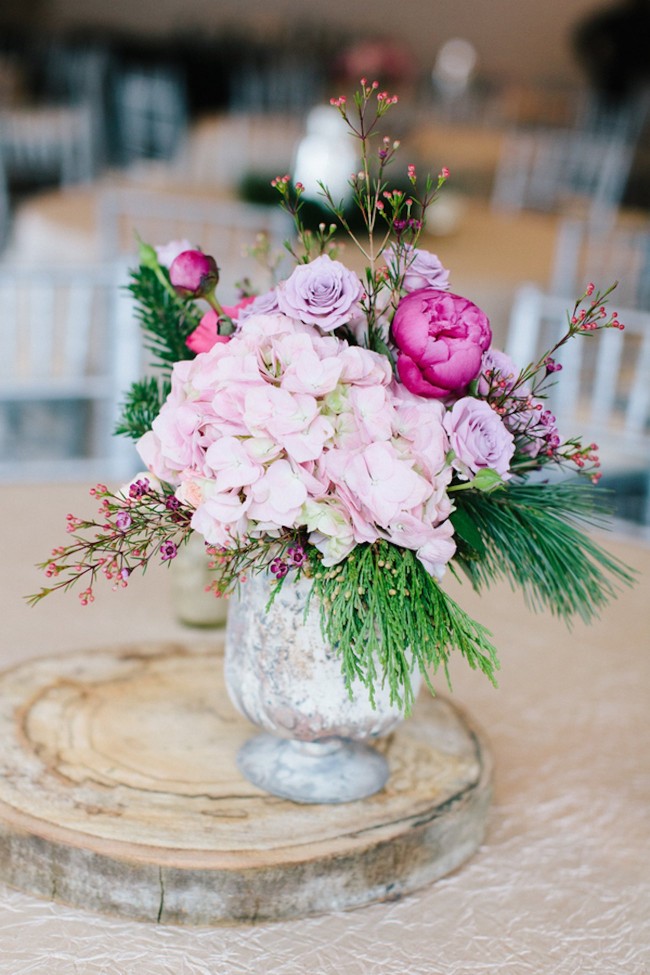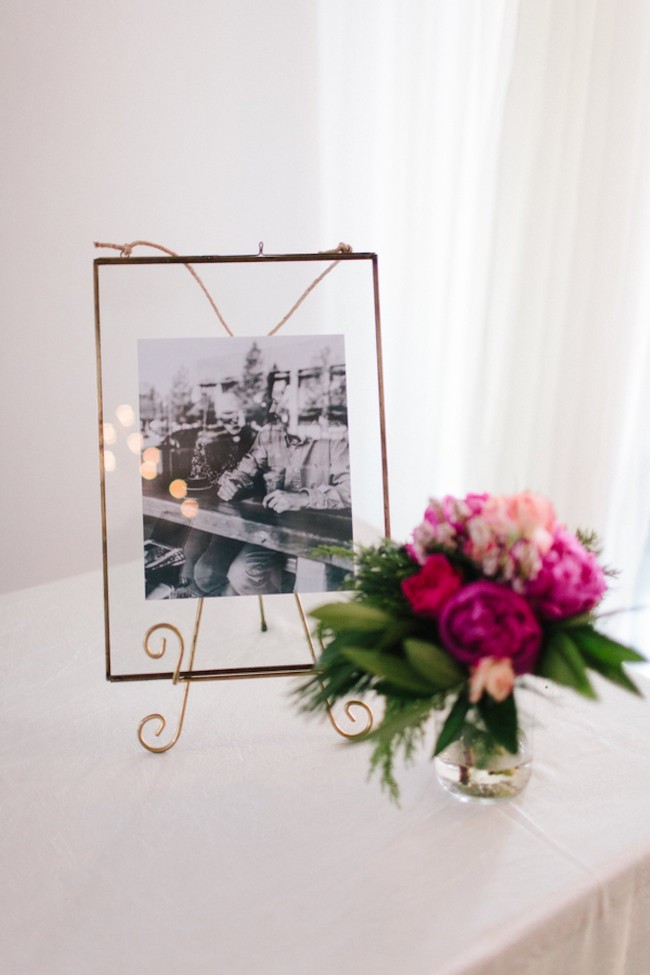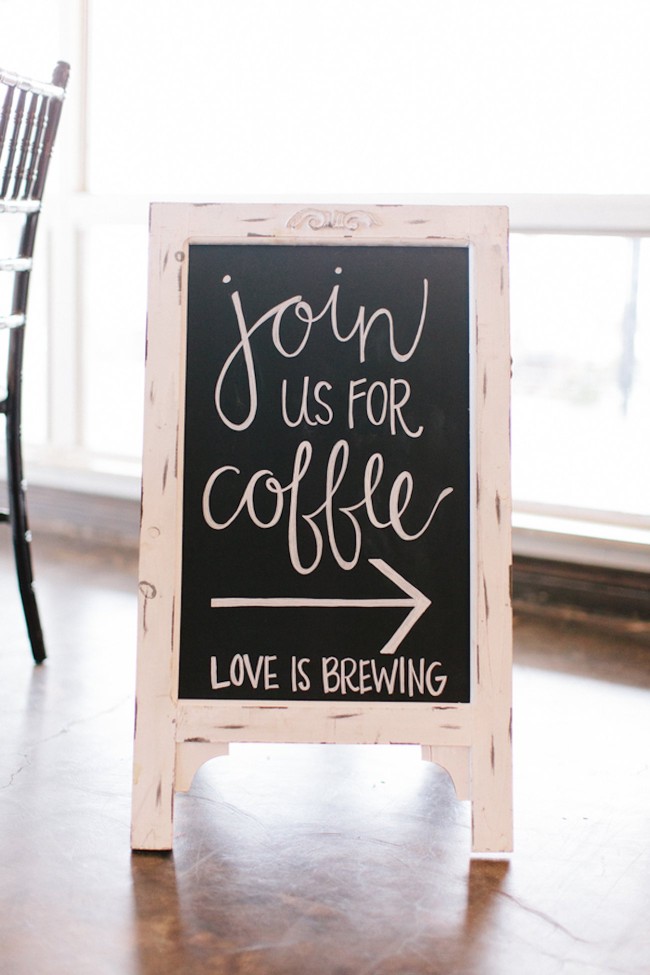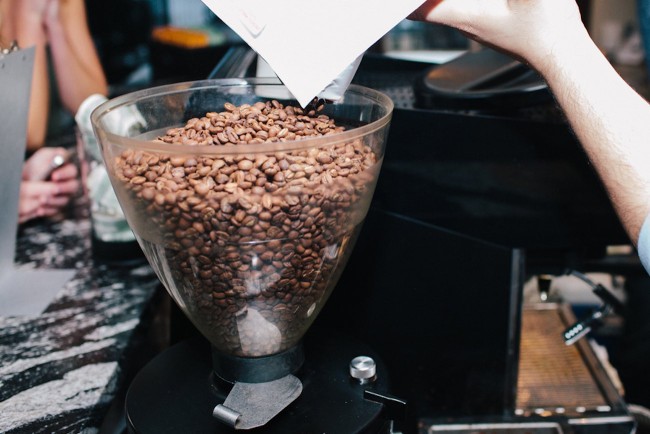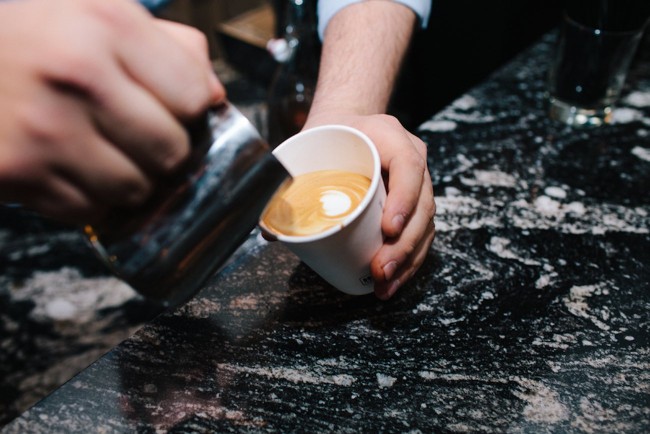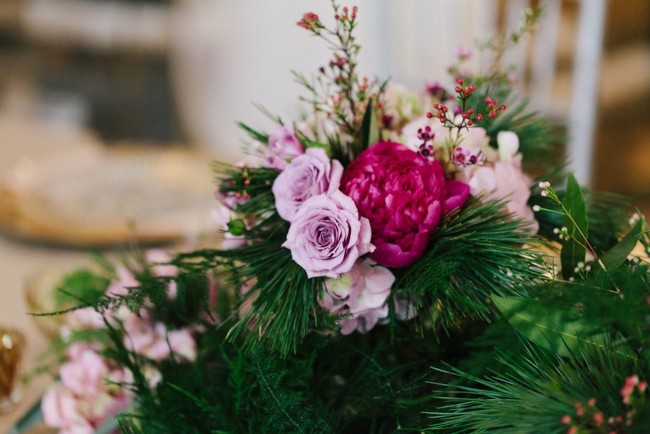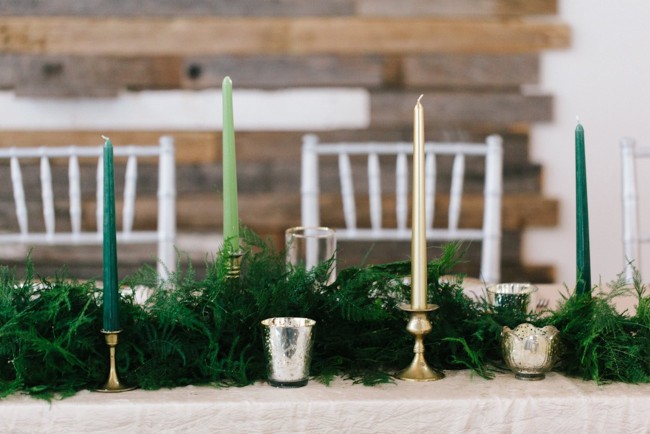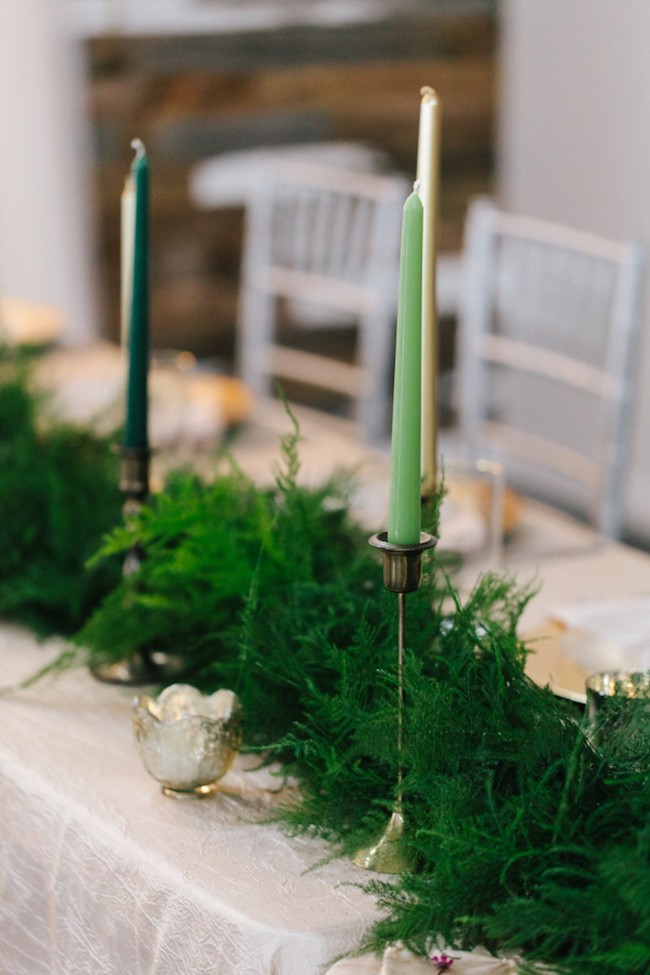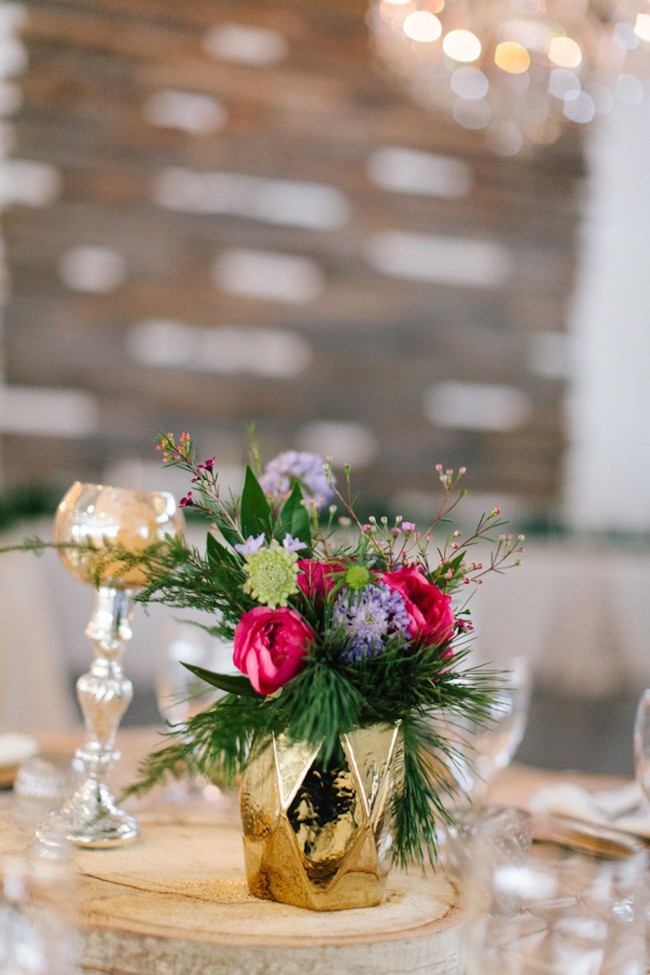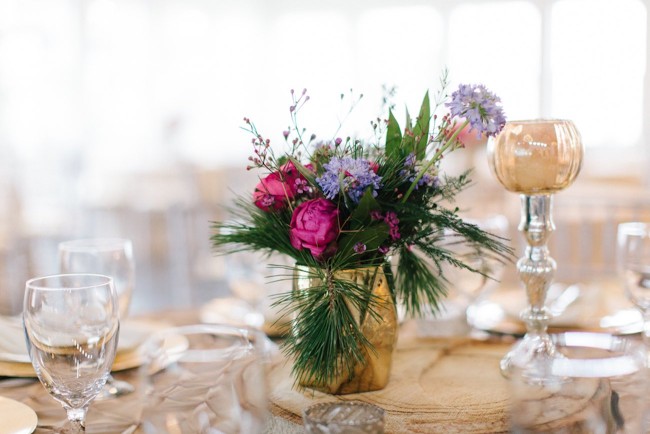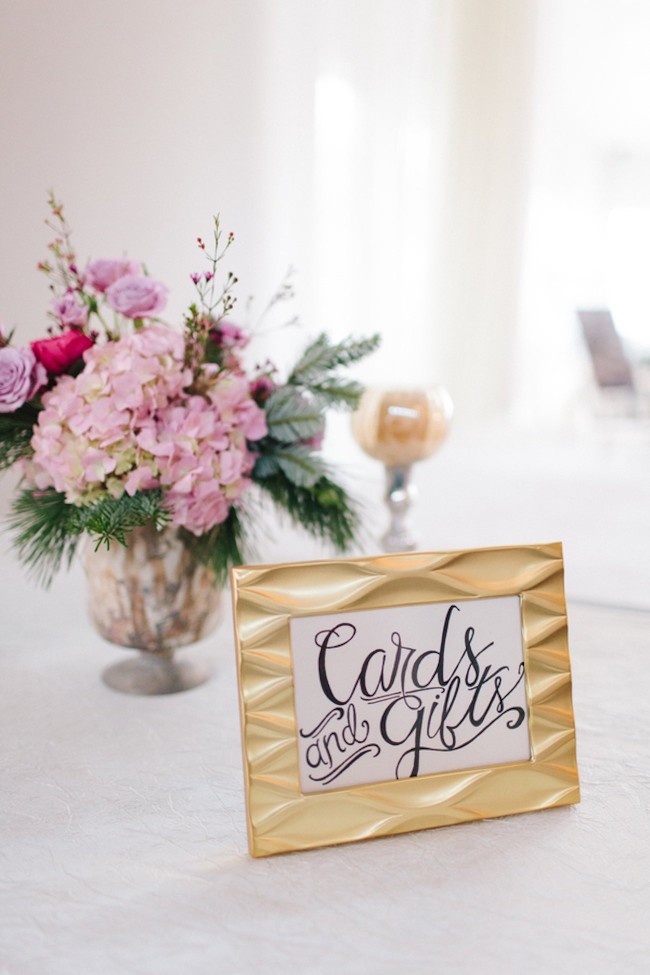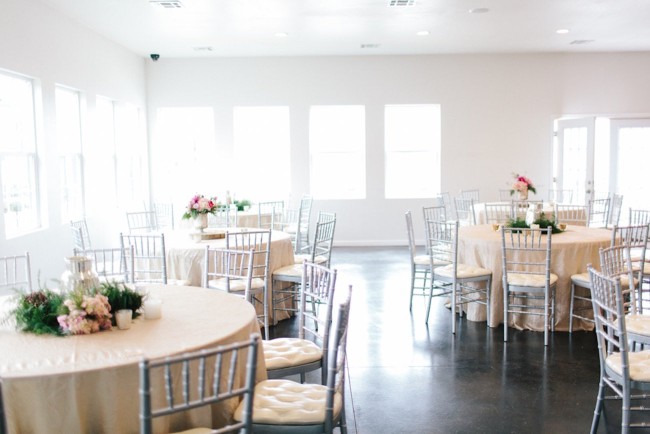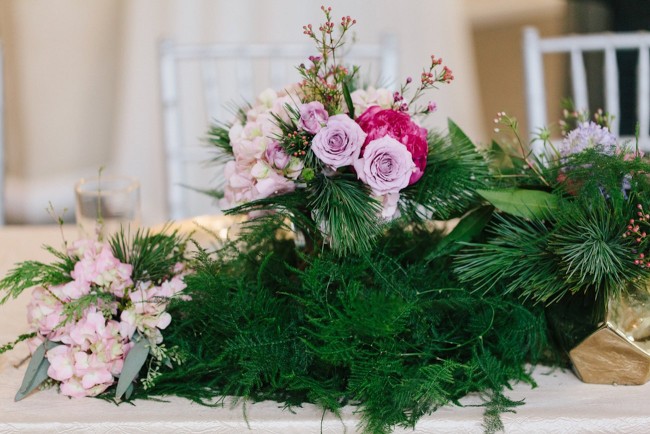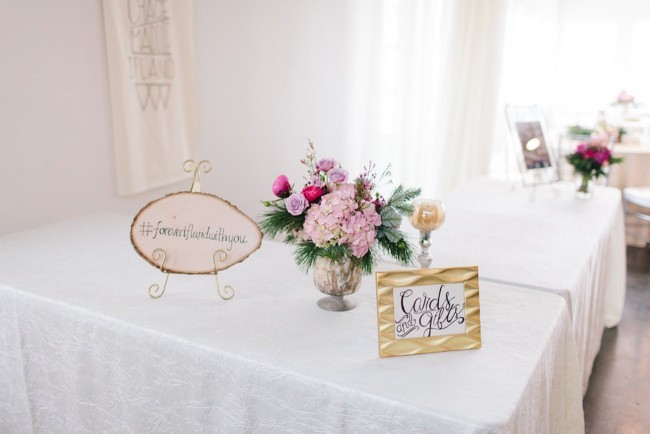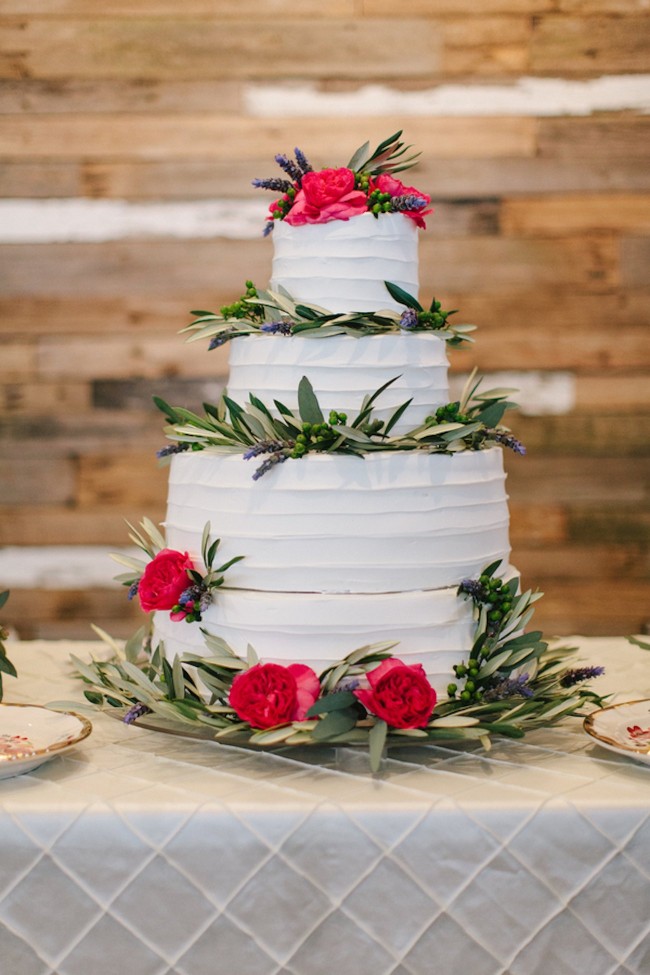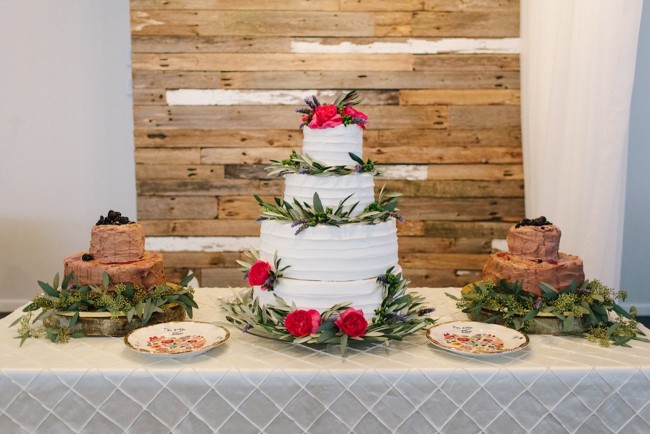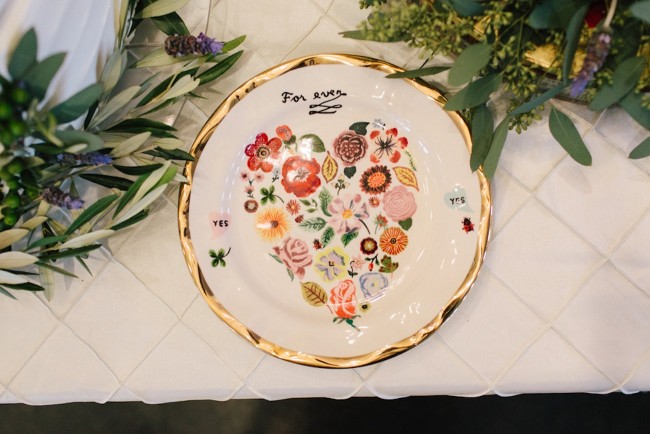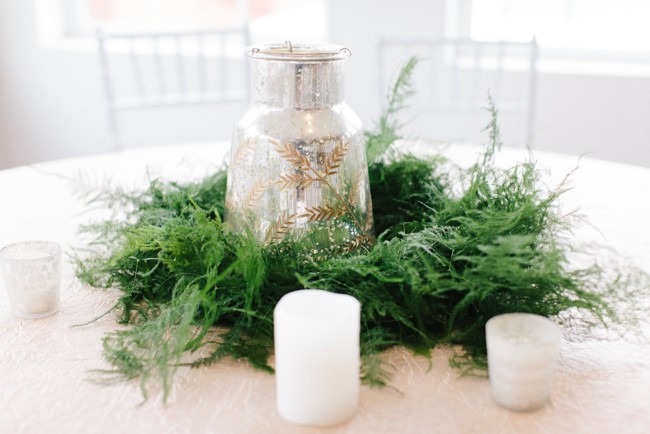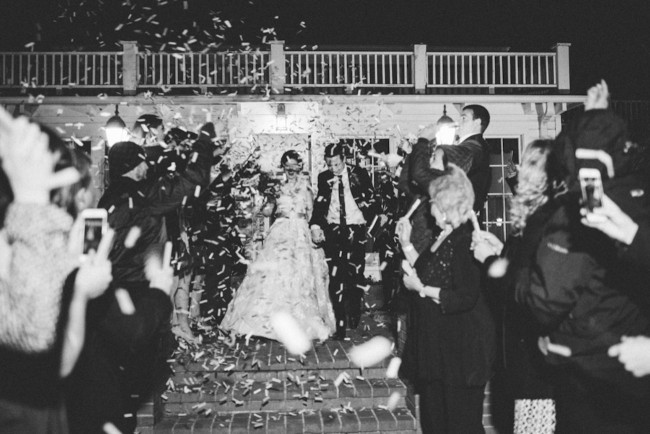 Pink + Lavender Winter Colorado Wedding
Love Story: Chace and I started dating when we were freshman in high school. We were so shy back then so it took us a while to get to know each other, but ever since then we have had the time of our lives together. We went to high school in Edmond and then came to college together in Oklahoma. We get along so well and it is so easy to have fun with each other, we are truly each other's best friend. Our devotion to Jesus Christ has served to establish and strengthen our relationship since the beginning, and we are so excited to start our lives together serving Him.
We got engaged on the top of my favorite jeep trail called Engineer Pass outside of Telluride, Colorado in the summer after our sophomore year of college. I have been going to Colorado my whole life with my family so it was special to have been able to take Chace all of these years and together we have fallen more and more in love with it every time we go.
Hair and Make Up: I wore my hair in a low messy side bun. I was so excited to be able to wear flowers in my hair!
Groom's Attire: Chace wore a plain black tux with an ivory shirt and a forest green skinny tie. We loved the simplicity of it.
Wedding Ceremony: Our ceremony was in the Crossings Community Church Chapel. It didn't need much decorating because it is already beautiful in there. We added a flower arch center stage and candles behind but that was it. I walked down the aisle to Maestro by Hans Zimmer. .
Wedding Vendors