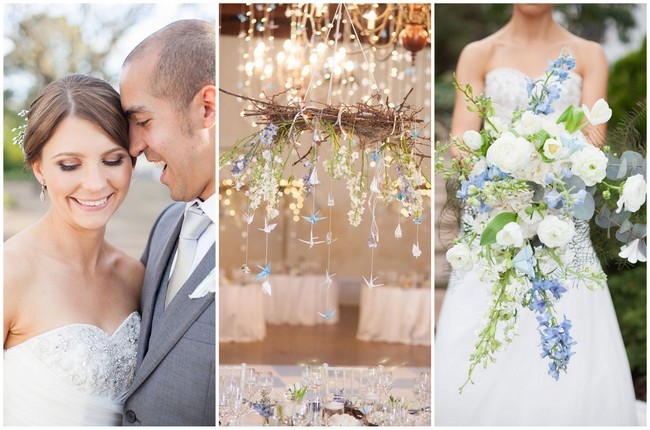 Roger and Kirsten's Thousand Crane Winter Wedding at Nooitgedacht Estate was a Cape Town-style winter wonderland. Thousands of white, light blue and silver paper cranes were set against a backdrop of countless fairy lights to create a magical moment in time.
Roger and Kirsten had lived in Japan for three years and wanted to include some Japanese elements in the decor. While overseas, Kirsten (who kinda looks at lot like the beautiful Kirsten Dunst, wouldn't you say?) learned how to make origami cranes after reading about the Japanese legend. It is said that if you fold 1000 paper cranes, you will be granted one wish or eternal good luck.  These beautiful images by photographer Alexandra Graham show that their wishes certainly must have come true!
The couple enlisted the help of some of their overseas friends, and had crane folding parties. Roger also helped to cut and prepare the strings to hang the birds from the rafters. The decor by Leipzig was absolutely beautiful – a true winter wonderland wedding with fairy lights and blue, white and silver paper cranes hanging from the open trusses of the reception venue. It really was something magical and special.
Thousand Crane Winter Wedding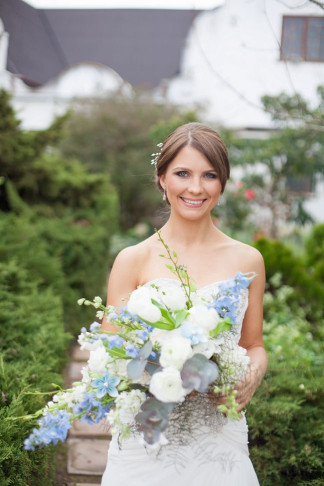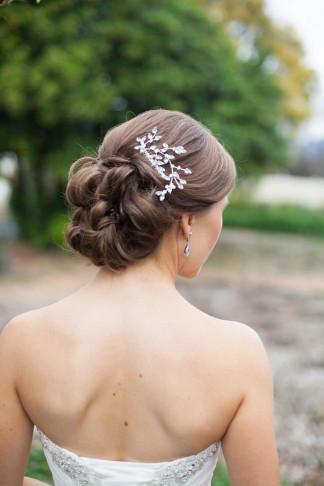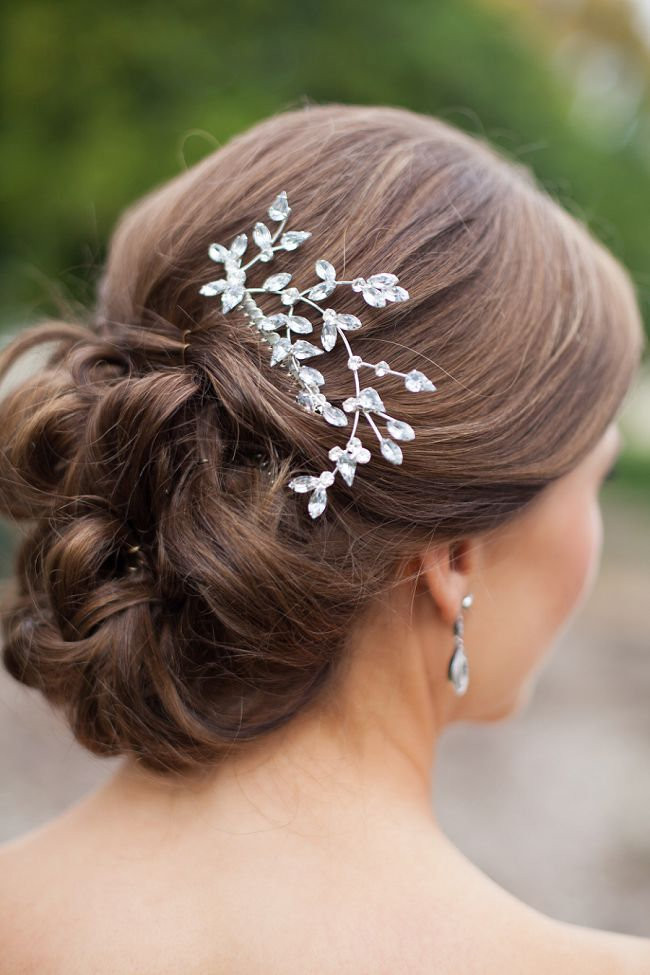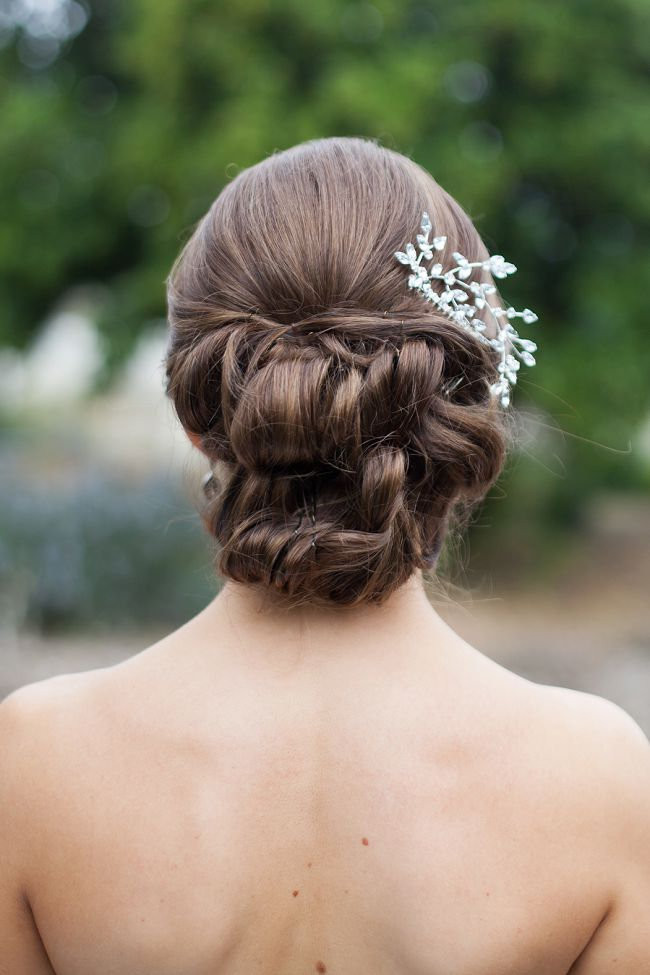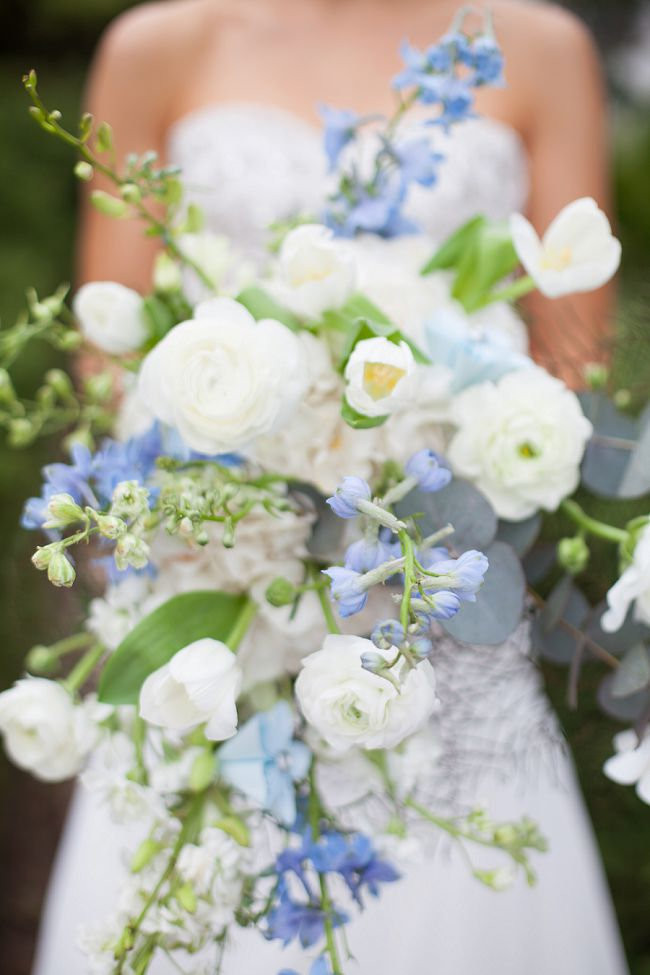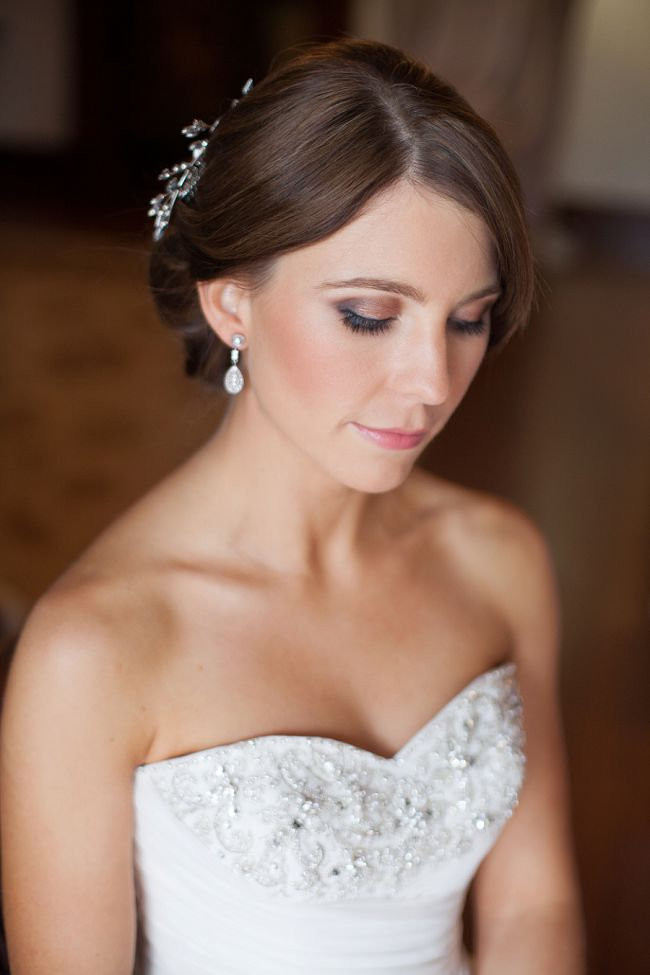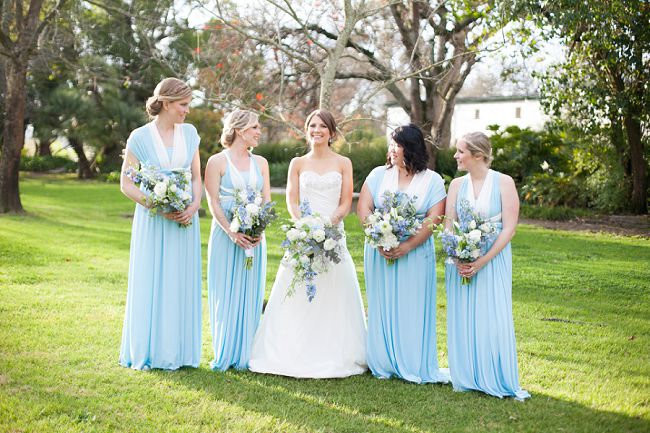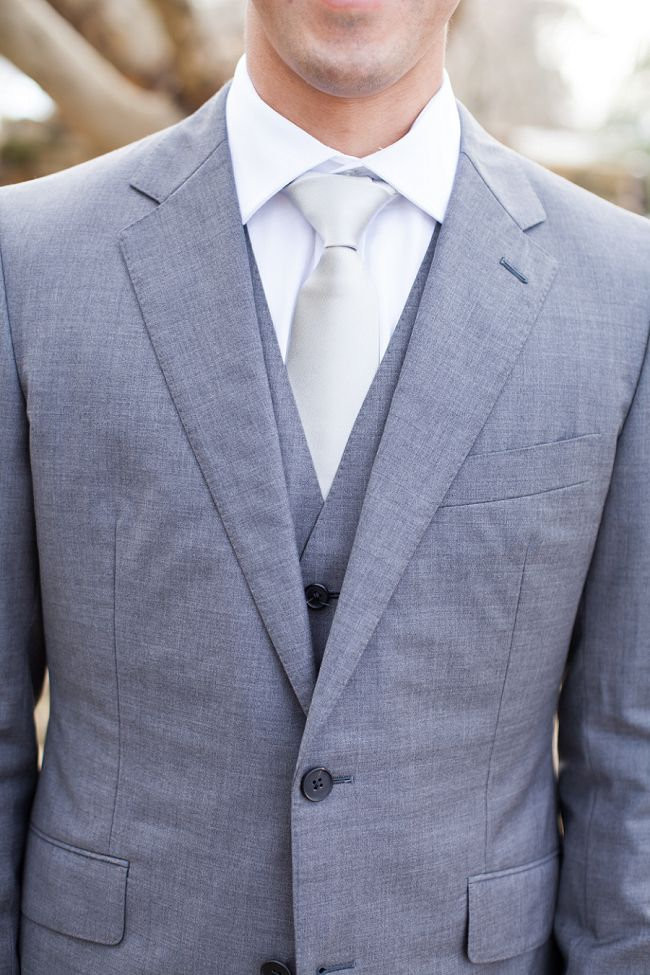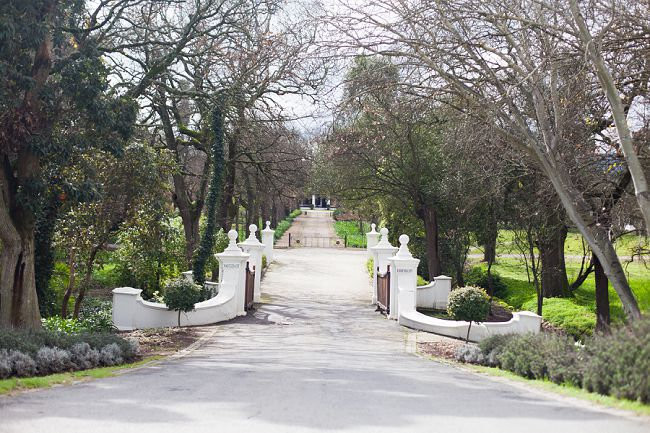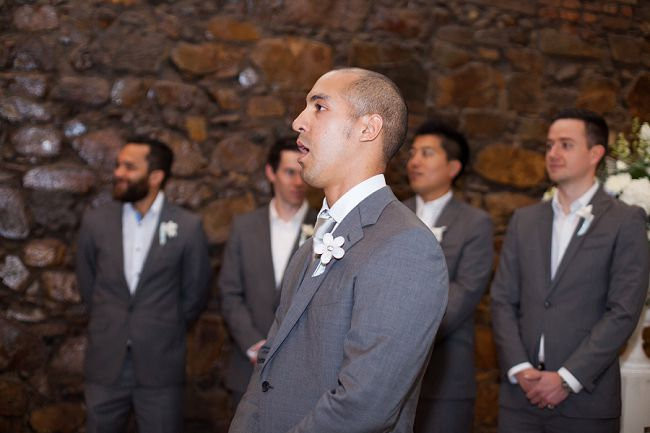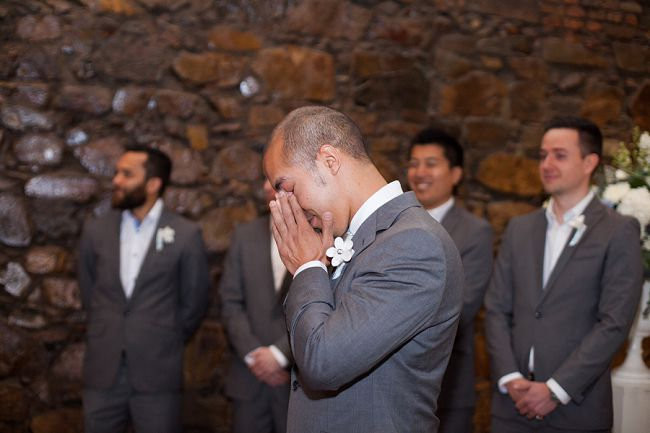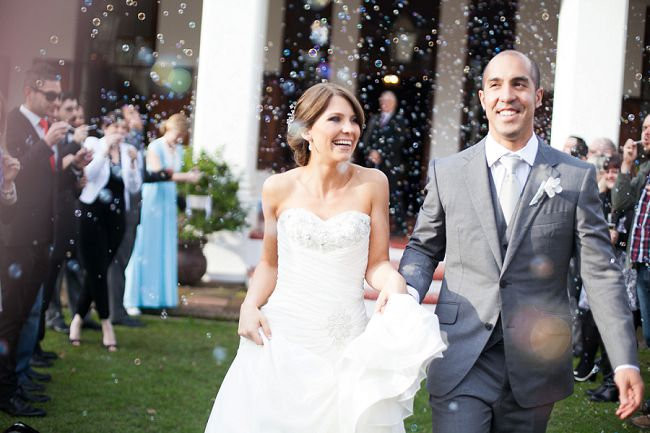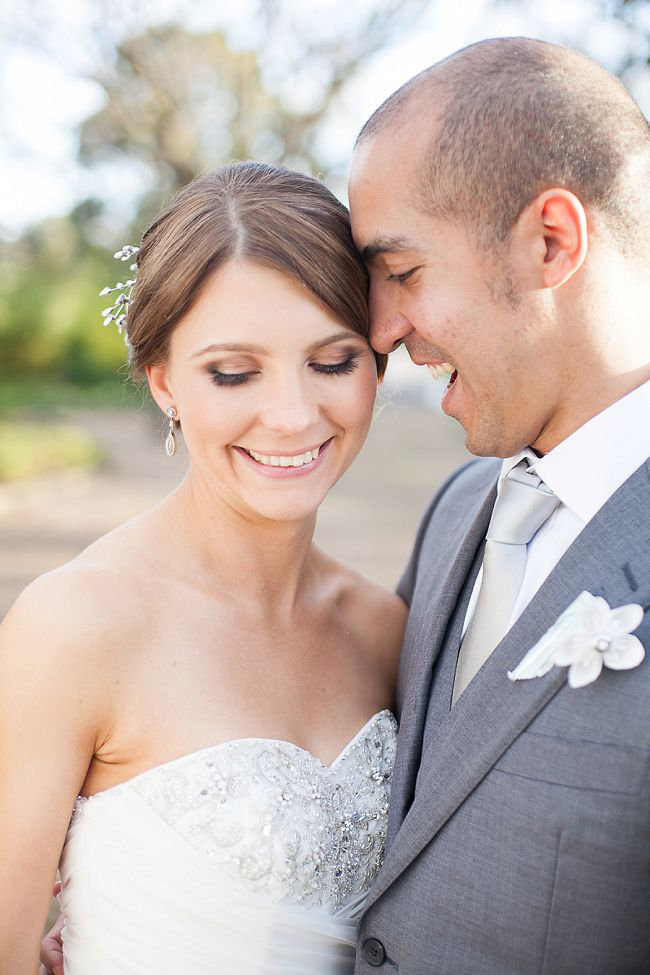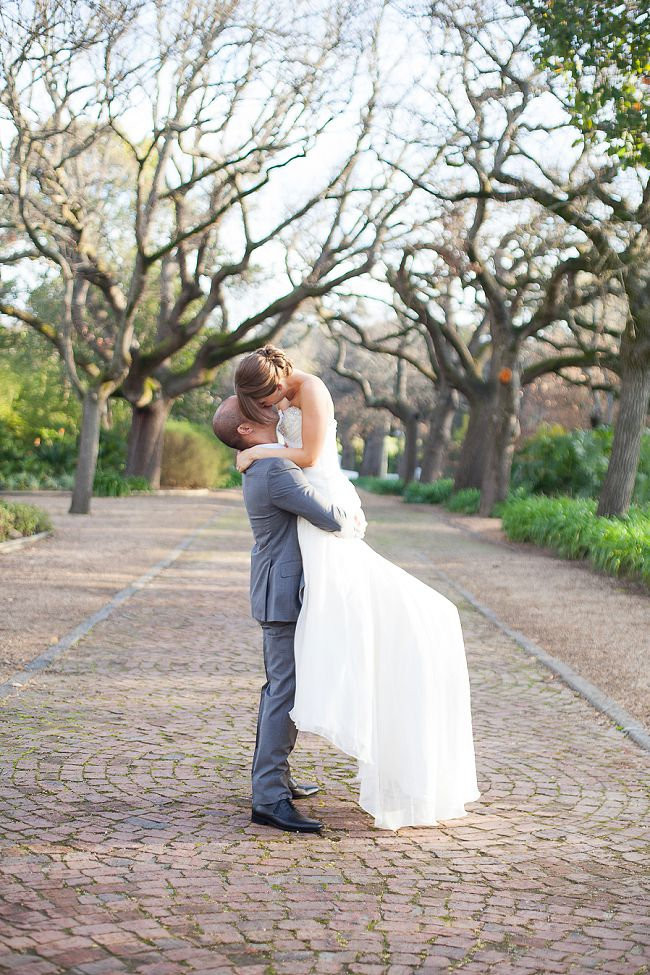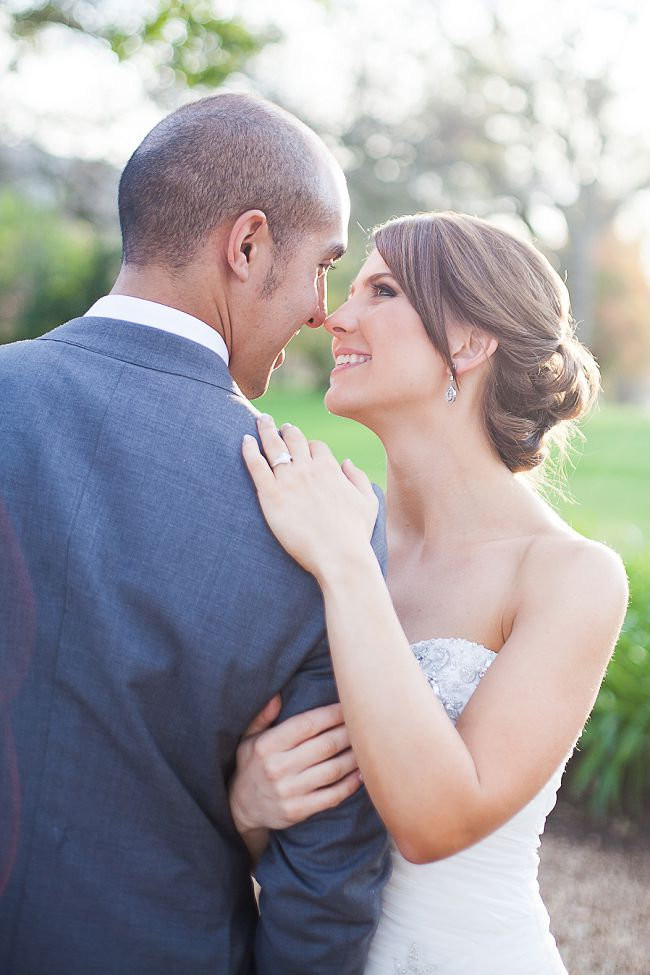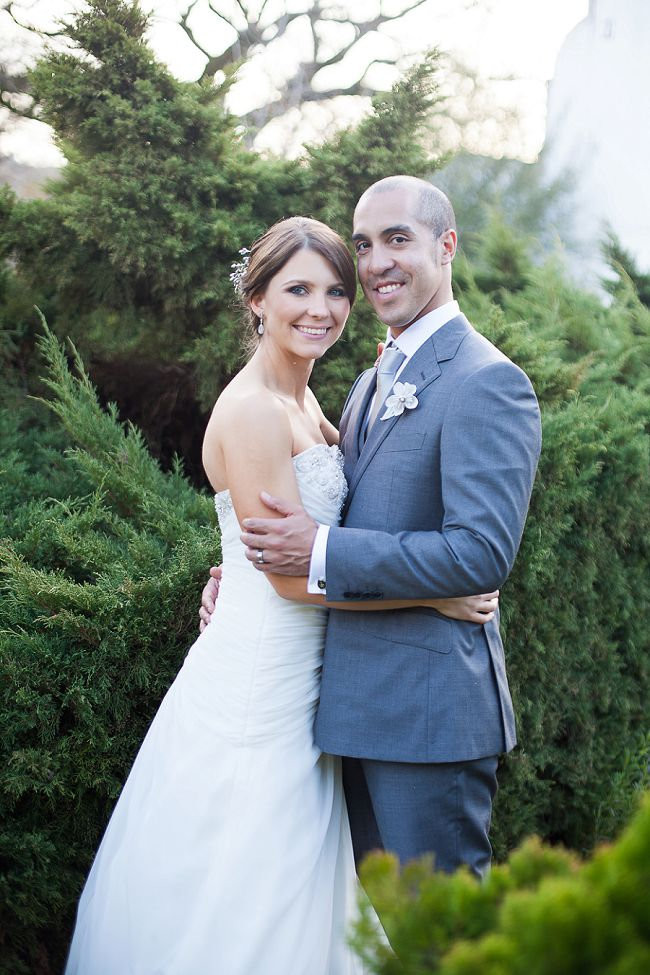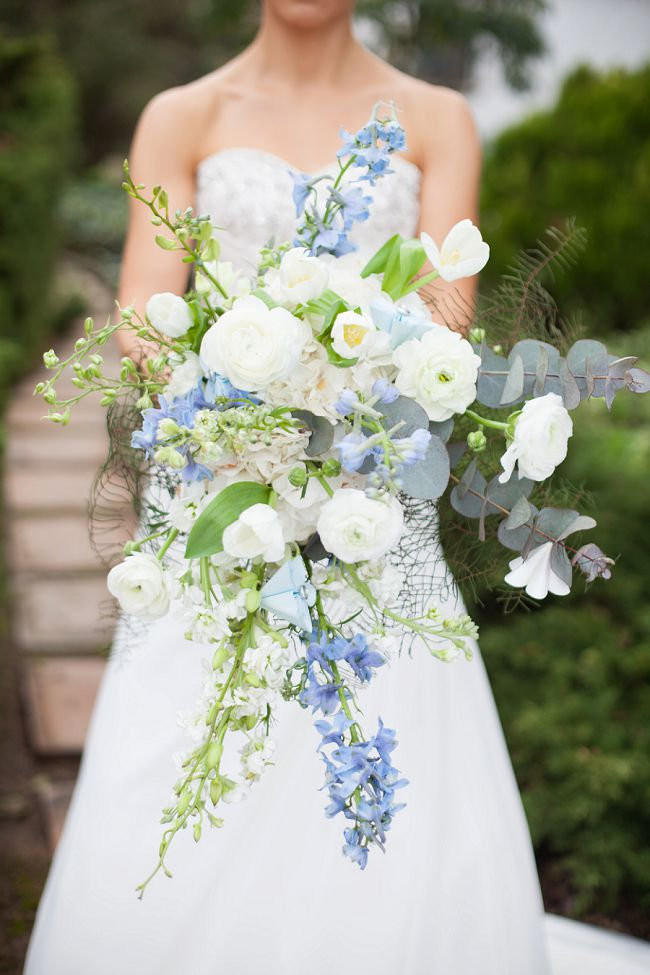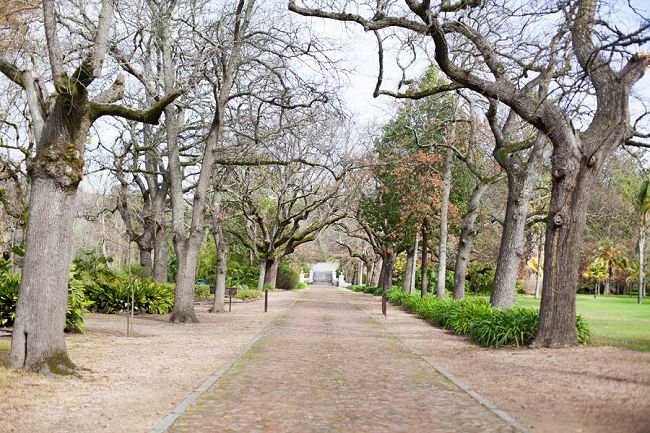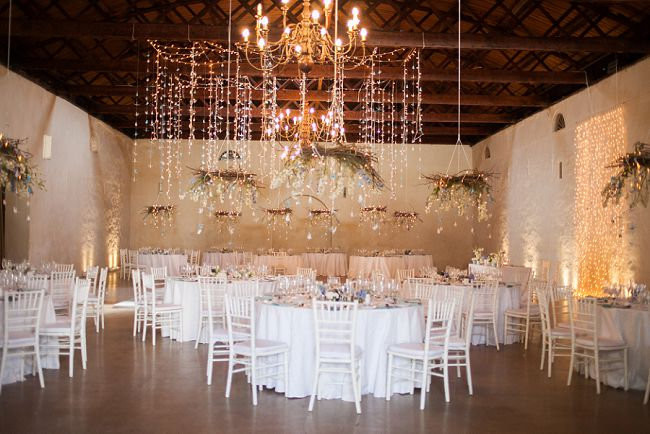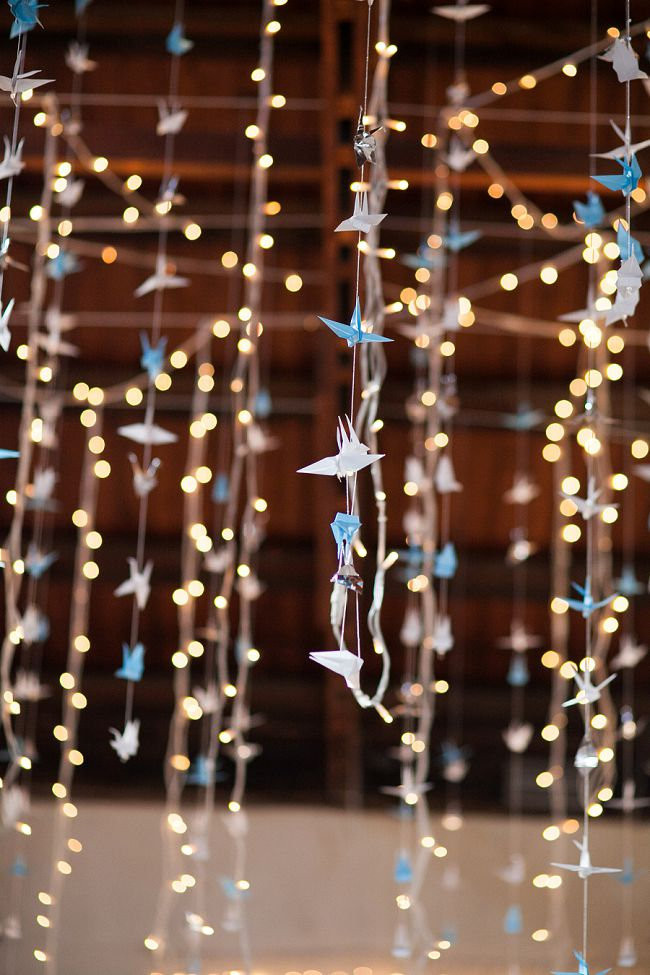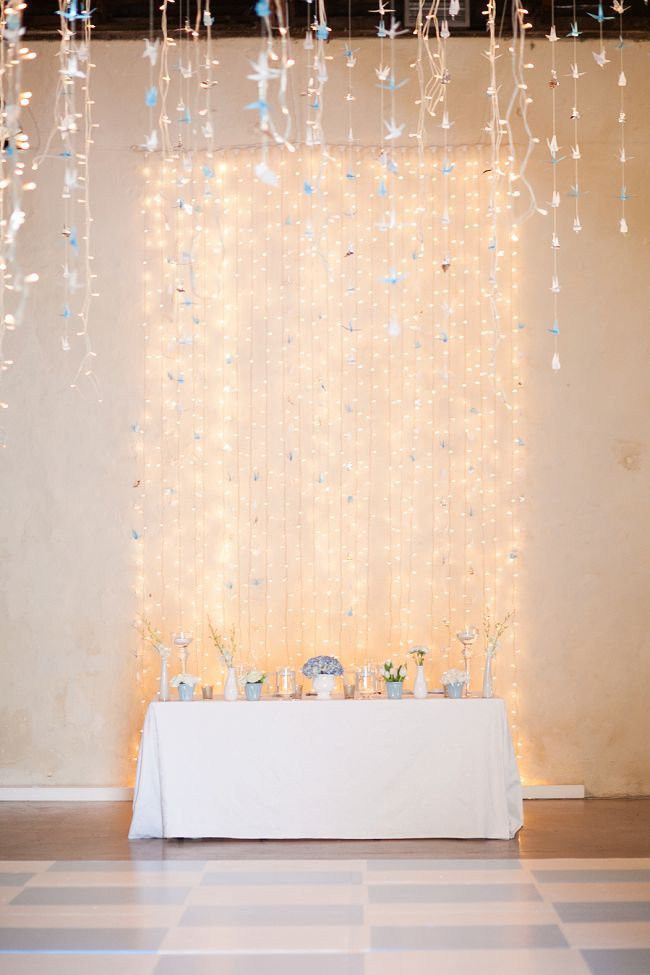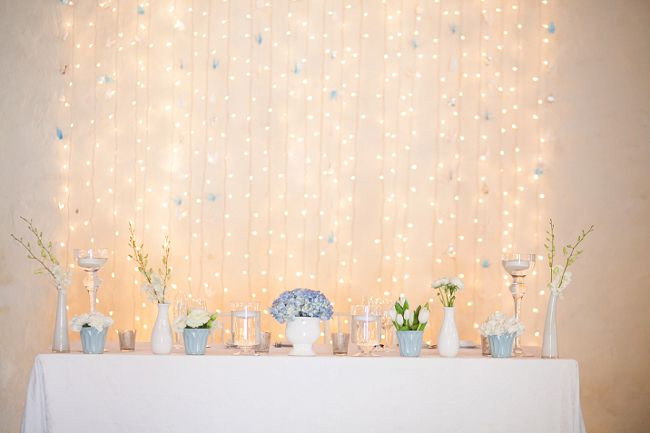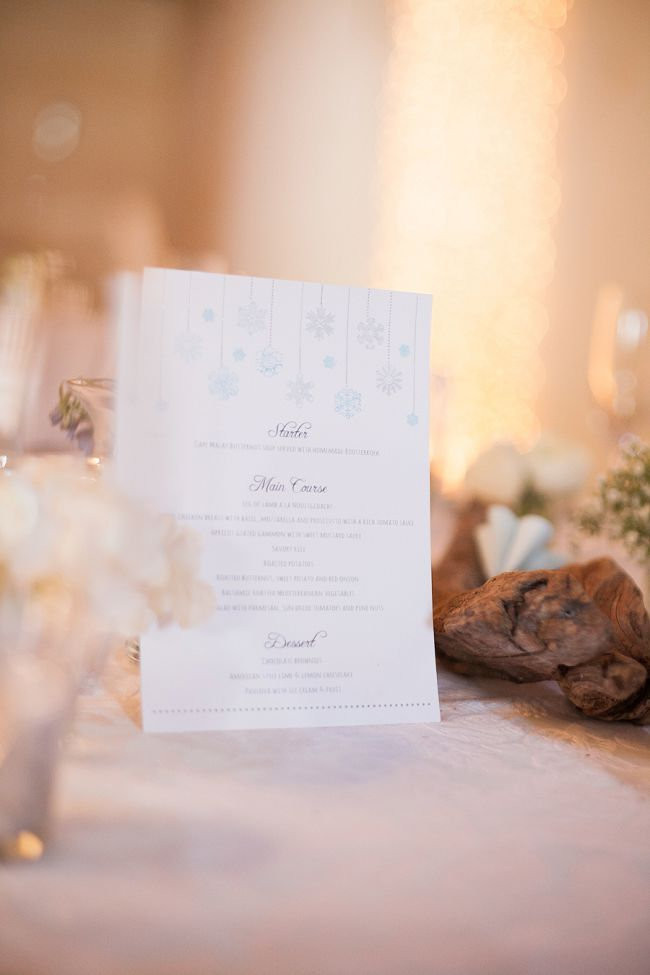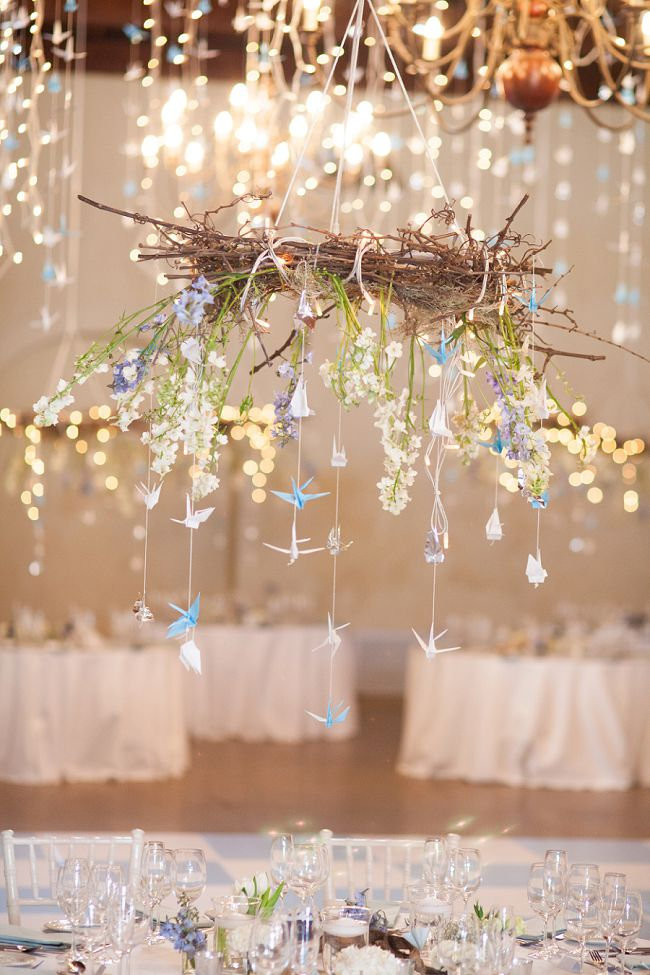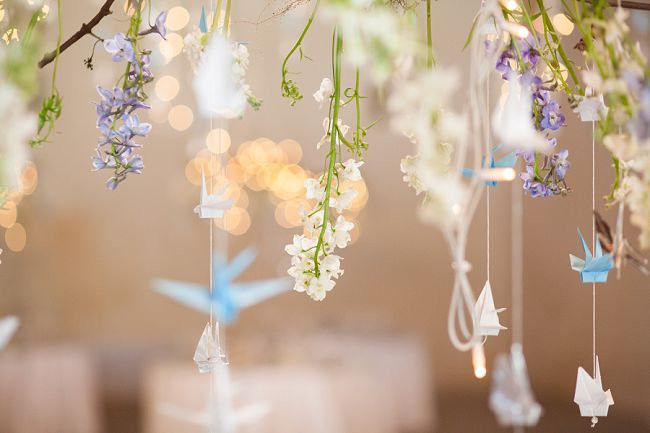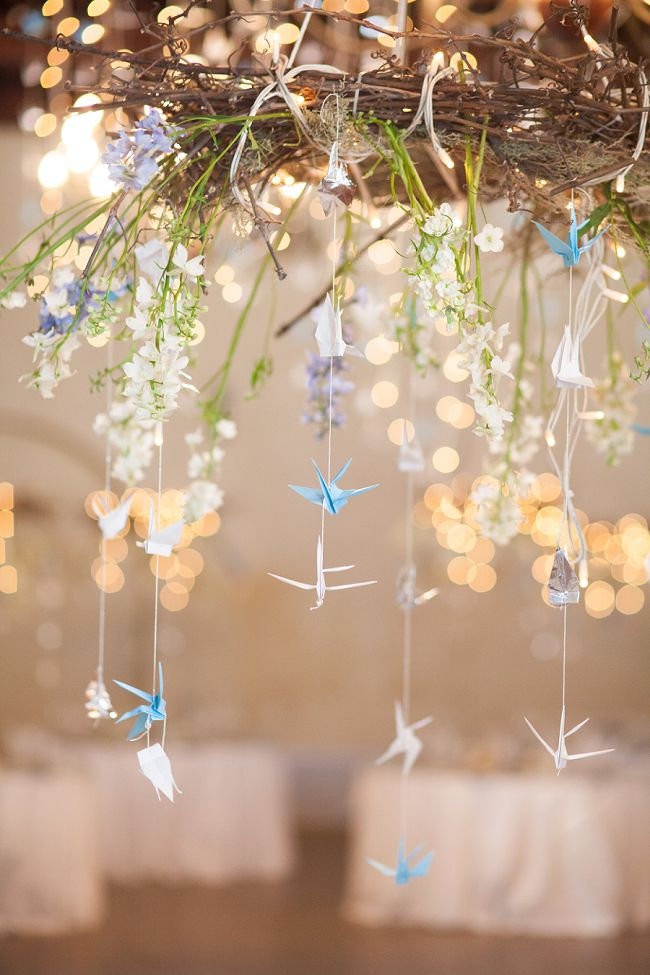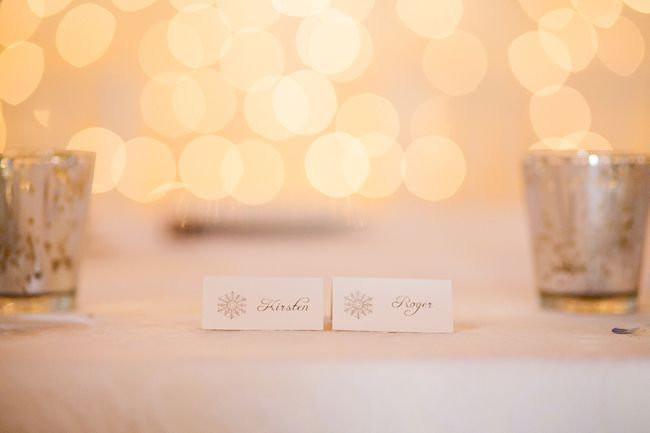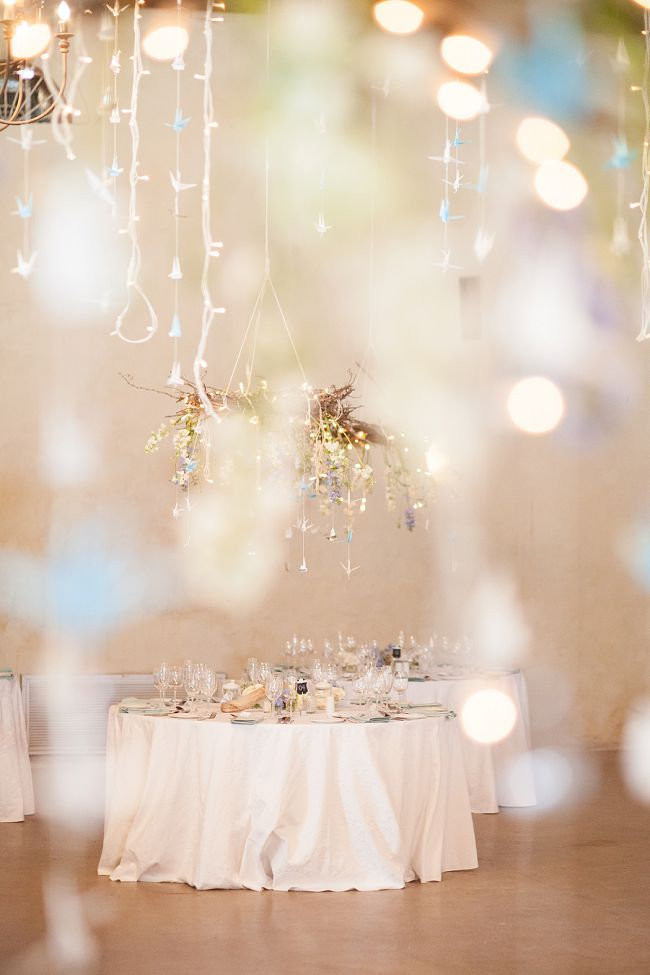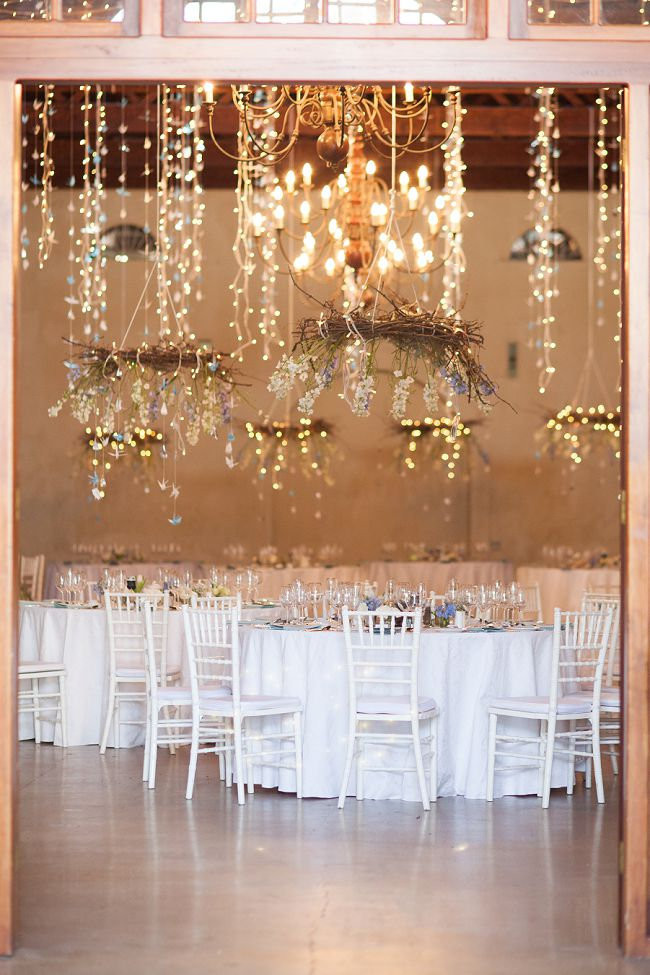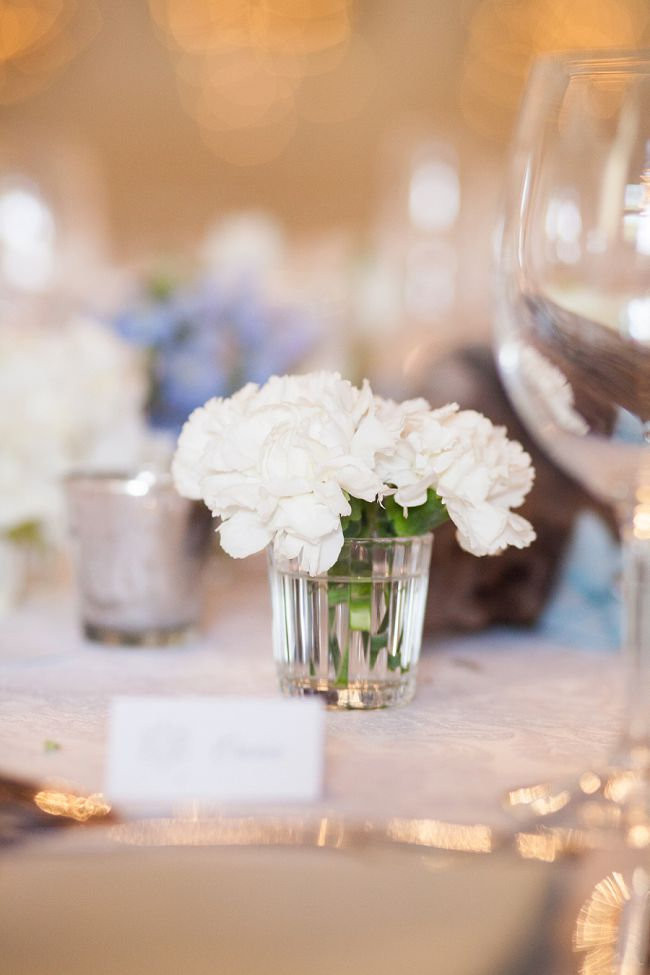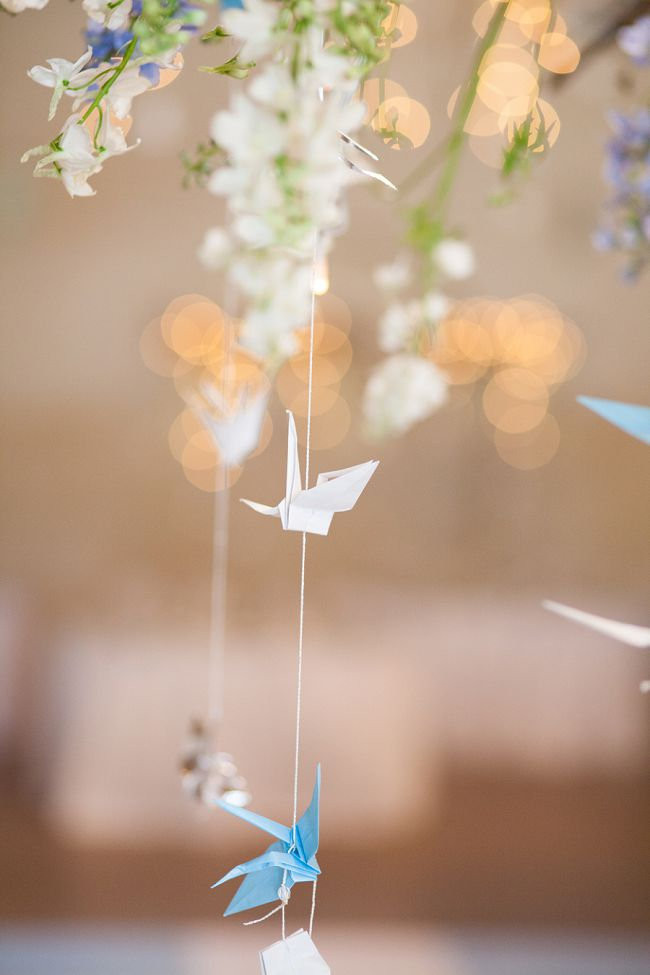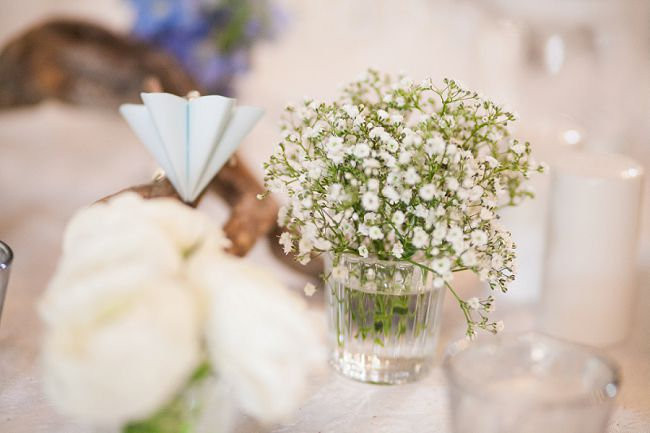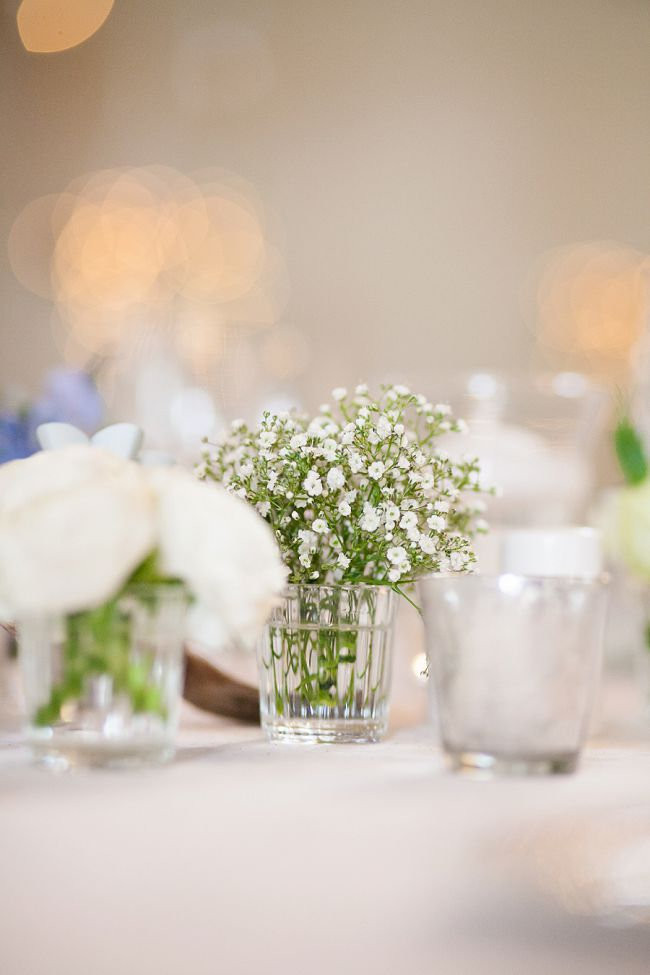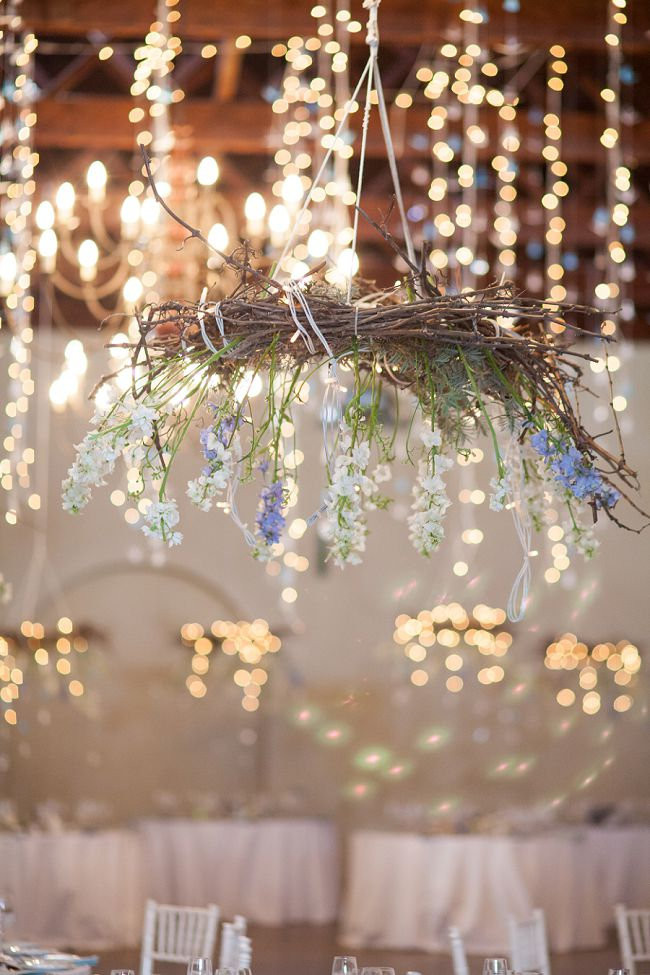 Thousand Crane Winter Wedding
Love Story: Roger and I met nearly 8 years ago through mutual friends, and we started dating soon after that. We went through our 20s together, experiencing life and all its adventures, side-by-side. Then we decided to take a break from our careers, and moved to Japan, where we lived in Kyoto for 3 years, working as English teachers. We lived together for the first time during those years, and I think that's when we both realised we simply could not be with anybody else. We're best friends and have experienced so much together, both ups and downs.
During our time overseas, we both learned to snowboard. As we don't really get snow in South Africa, we instantly fell in love with the magic scenery, delighting in the falling snowflakes when winter rolled around. So one weekend at the end of January 2014, Roger and I took a romantic snowboarding trip. The one morning, we were snowboarding down some slopes, and decided to stop and make snow angels because I had always wanted to try that. He suggested propping his Go Pro in the snow to film us making snow angels… Then as I was making my angel, he got up on one knee, told me to sit up, and then he whipped out a small box from his snowboarding jacket pocket. When we first started dating, he made a promise to always make me happy, so when he proposed he made another promise to always love me. It was incredibly romantic and beautiful with snowflakes falling all around us. And the whole thing was caught on his GoPro!
Wedding Dress: Roger and I originally planned to have a small wedding in Kyoto. Wedding dresses are really expensive in Japan, so we decided that I would go shopping with my mom in London when we visited my brother in August 2014. We made a booking at The Ivory Wardrobe, a small boutique just outside of London. I didn't have much of an idea of what I wanted. I had looked online, but I knew you can't tell how a dress will look on you until you try it on. So we went around the racks and picked about 10 dresses. At this point, I had a better idea of what I didn't want, than what I did want. In the end, I chose a style that I had originally not wanted. I'm very glad I gave it a chance because it was definitely the one! It was an ivory Mori Lee by Madeline Gardner, with a twisted waist, and beaded details on the chest. I thought it looked like snowflakes glittering off the dress, and absolutely fell in love with it the second I tried it on. So I ended up choosing my dress within 2 hours. One boutique. It was surprisingly easier than I had imagined!
Hair and Make Up Inspiration: I just wanted my makeup to look natural but a little dramatic. My makeup stylist is absolutely amazing at creating dramatic eyes, so I was really chuffed with the outcome on the day. I wanted my hair away from my face, but with curls and a big glittery detail to look like snow had fallen and got caught in my hair.
Flowers:  I just gave the colour palette to Leipzig and they worked their magic! I wanted flowers that are easy to get in winter. I also made some origami flowers in blue and white, and had them included in the bouquets and on the table flower decorations of our thousand crane winter wedding.
Bridal Party Attire: As two of my bridesmaids were flying to South Africa from Japan, and the other two were in South Africa, I chose to have infinity dresses made for them so they were sure to fit. The dresses were made in a light, soft blue, with white added to the two straps of the dresses. Their bouquets were the same as mine, but smaller, and also included paper flowers. The groom and groomsmen all had paper flower boutonnieres.
Groom's Attire: We were on a time crunch to get Roger's suit ready before the big day. As he likes to work out, he struggled to fit his strong shoulders into the Japanese sized suits. So we decided to have a charcoal grey Timothy Everest suit tailored for him. It was so special because we could choose the colour of the lining on the inside of the jacket, the buttons, and even had his name sewn into the inner pocket. I really wanted him to feel just as dashing in his suit as I felt in my dress.
Wedding Ceremony: The ceremony took place in a converted wine cellar at Nooitgedacht wine estate. It was really beautiful and intimate, with a lush red carpet flowing down the centre aisle. There were small flower bouqets hanging off the aisle chairs and small white lanterns with tealight candles along the sides of the red carpet. I walked down the aisle to Somebody Loved by The Weepies, a beautiful song and lyrics that I have loved for many years. After the ceremony, we walked back down the aisle to Marry You by Bruno Mars – something a little more upbeat to celebrate. One of my bridesmaids read Love is a Temporary Madness from Captain Corelli's Mandolin, which was really special.
Seating Chart:  I designed cardboard lists for each table, decorated them with patterned masking tape, and stuck them with ribbon to a large piece of white coated hardboard, which I rested on an easel outside the venue doors.
Wedding Reception: The decor of our thousand crane winter wedding reception was absolutely gorgeous! I couldn't have asked for anything more perfect. It really was a winter wonderland, with hanging branches, fairy lights, leaves, flowers and paper cranes. We had a white and baby blue checkerboard dancefloor built in the middle of the venue, with round guest tables on either side, as we wanted the dancing to be the highlight of the night (which it most certainly was!). The table decor was very cute with driftwood and small pots of flowers and candles everywhere. I asked the decor company to keep the table decorations low so people could talk to each other from across the table.
Roger and I like to have fun and a good laugh, so the reception wasn't very serious. Our song is Guardian Angel by The Red Jumpsuit Apparatus, but we thought it was a bit much for our first dance song. So we chose Tom Odell's Grow Old with Me instead. We liked how it started off slowly but built up so our bridal party could join in half way and we could get the party started (we love to dance!). Most of the playlist contained funk – thinks like Michael Jackson, Moves Like Jagger, Uptown Funk – basically anything fun, with a good beat.
Wedding Planning Advice: 
Talk to your fiance! We were very stressed out not only with the wedding, but we were moving back to South Africa, leaving our jobs in Japan, and I started a new job 2 weeks after our wedding. So everything literally happened in one big go, which was very stressful for both of us. I know it's not like that for everyone, but planning a wedding, saving money, and planning the honeymoon are all very stressful events, and you need to make sure you are both always on the same page. Take time out and put a ban on wedding talk, otherwise that's all your relationship will be about. It is a very special day, but it is also only one day in your whole future together, so don't let the stress overwhelm you. And don't forget you have bridesmaids and groomsmen who are there to help!
As I am an architect and designer, I chose to design my own stationery and add my own touch to the decor, in order to cut the costs. Also consider getting crafty with your favours.
We decided to have wedding cupcakes instead of a cake, so we could send our guests home with a cupcake as their wedding favour.
My biggest tip is to have your wedding in winter and on a Friday. We got our venue on a winter and weekday special, which was half price and included a free night's stay at the venue manor house. If you let people know far enough in advance, they really won't mind taking the afternoon off to celebrate with you.
♥  Wedding Service Provider List  ♥