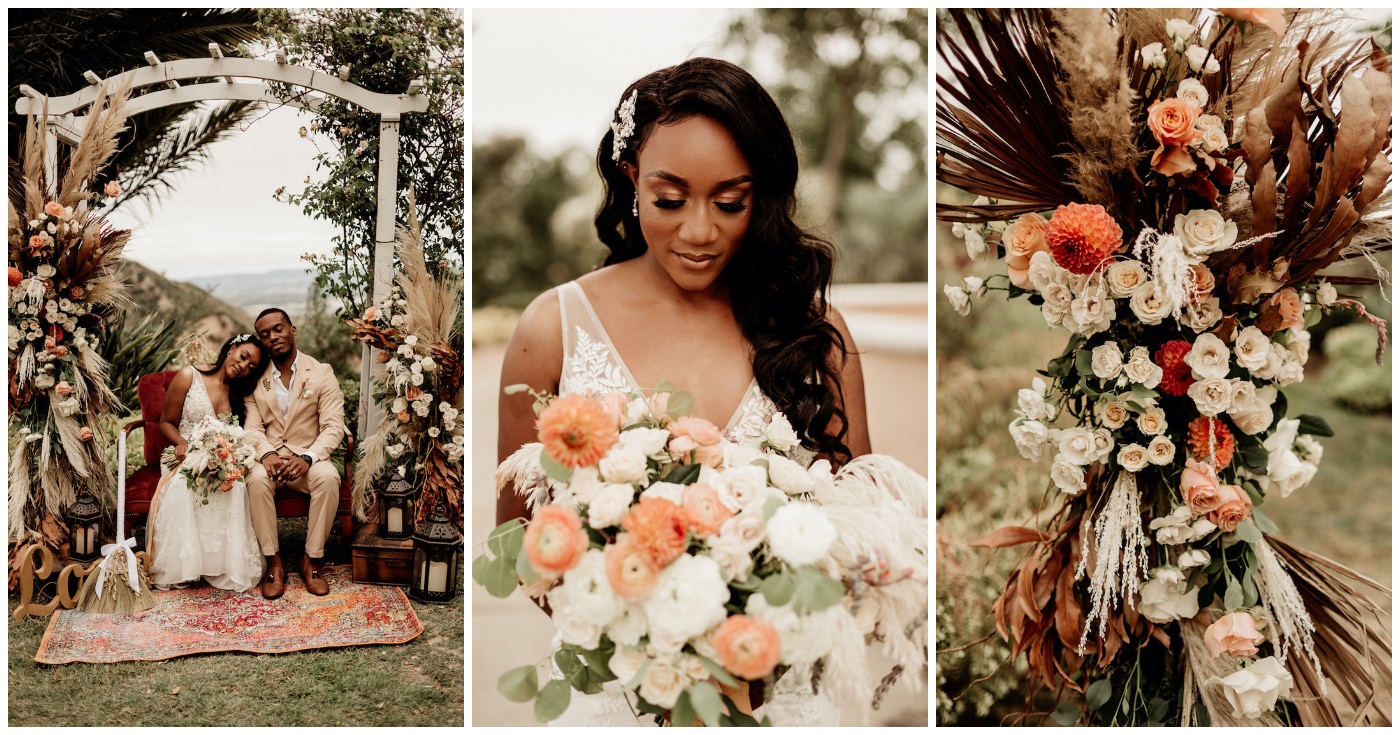 Kortnee and Karras decided to elope in a small intimate backyard micro-wedding with only their parents after their original destination wedding in Miami was cancelled due to COVID. The rest of their loved ones joined in the ceremony via Zoom!
"When COVID hit, our plans drastically changed for the better in my eyes," shares Kortnee. "We were able to have an intimate elopement that focused on details I never thought I would pay attention too. We decided to have just our parents present and all of our other guests present via Zoom. We had so many people telling us they felt the love through the screen and even had people telling us they teared up during intimate moments of our wedding. Hearing that just made it feel so much more special."
The couple worked with VDuK Photography, floral designer The Velvet Poppy and wedding coordinator Magical Events By Yami to create this epic, absolutely fire micro-wedding.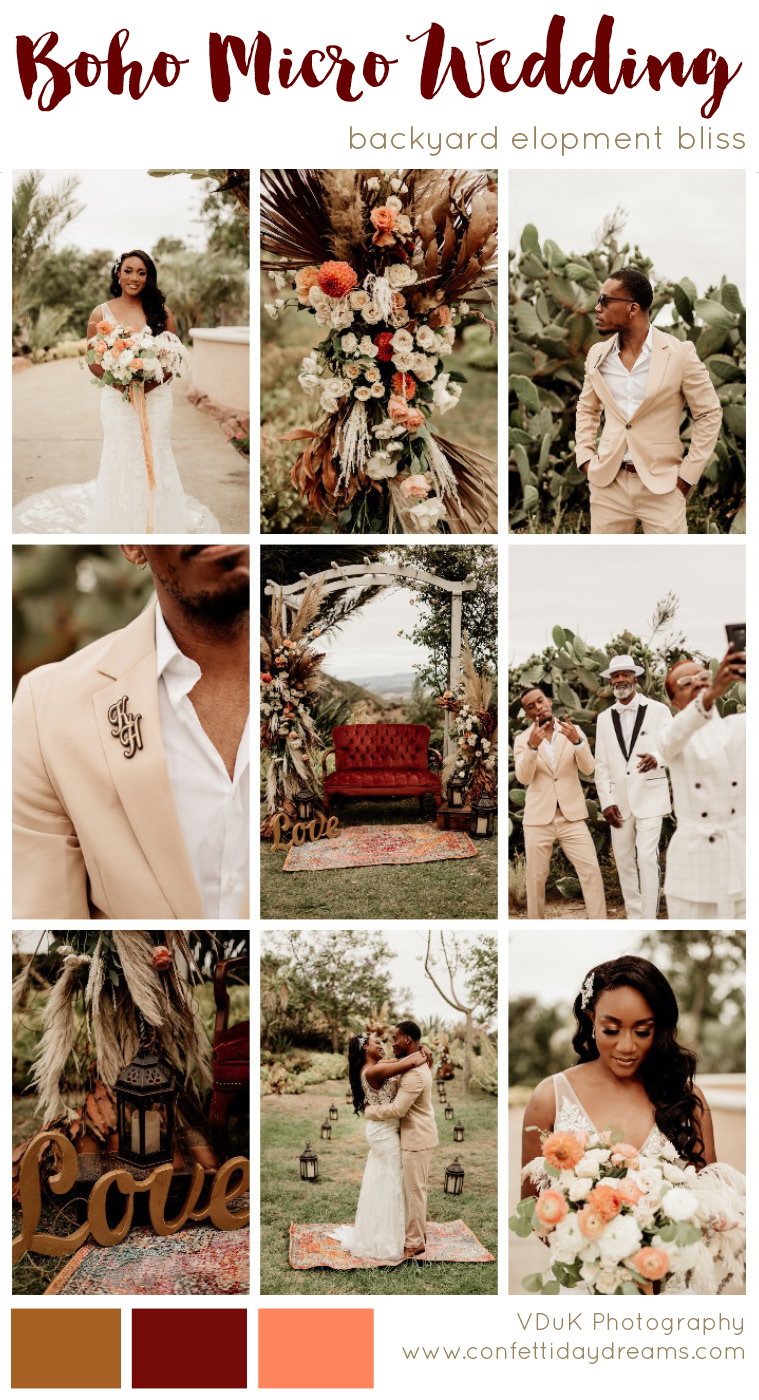 My husband and I met on Tinder! We started out as friends first and slowly turned into something more intimate. Our first date was going out for sushi, my least favorite food, and going to his place and watching Planet Earth on Netflix! We truly turned into best friends and the closer we got, the more we fell in love.
Our favorite thing to do and ritual every year is attending the county fair and pigging out on food. He took me there, surprised me with my best friend being present, and asked me to marry him in front of everyone. I was literally the only person in my family that didn't know so he was able to plan this behind my back. It was such a beautiful memory and I love going back to the fair to reminisce.
Boho Beautiful Micro Wedding Elopement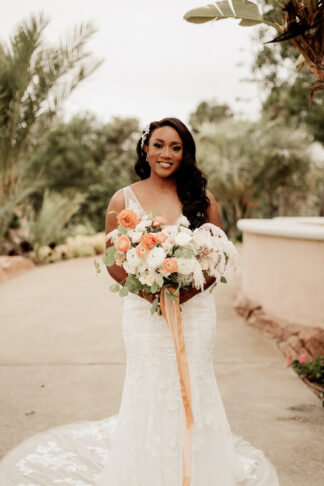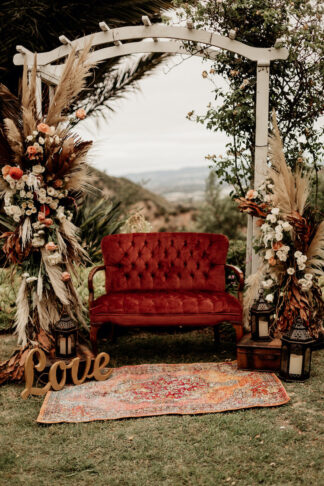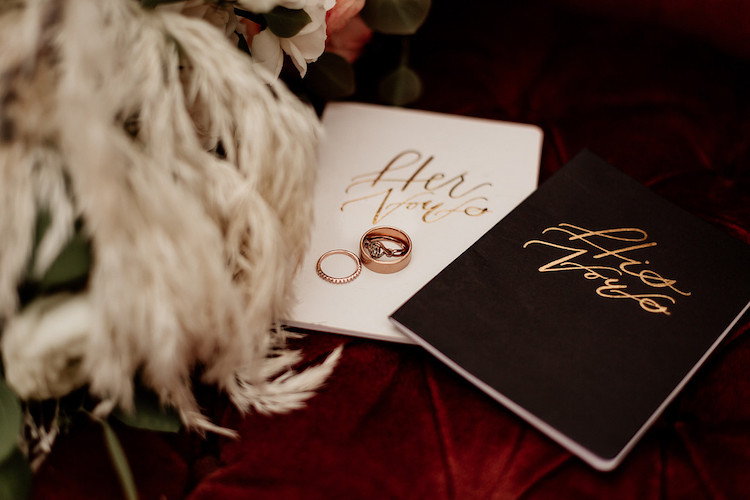 My bridal bouquet was everything and more. I still get compliments on how gorgeous it looked. The best part of my bouquet is actually having it dried and preserved here in my home, which gives me the chance to reminisce about this magical day.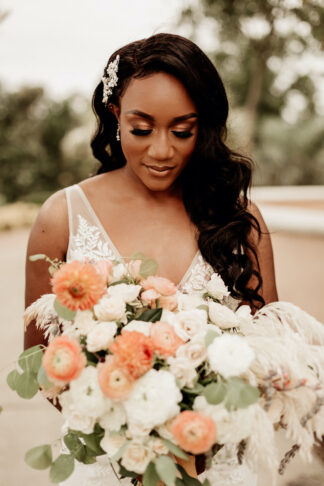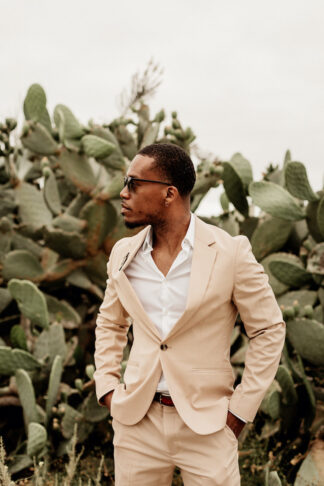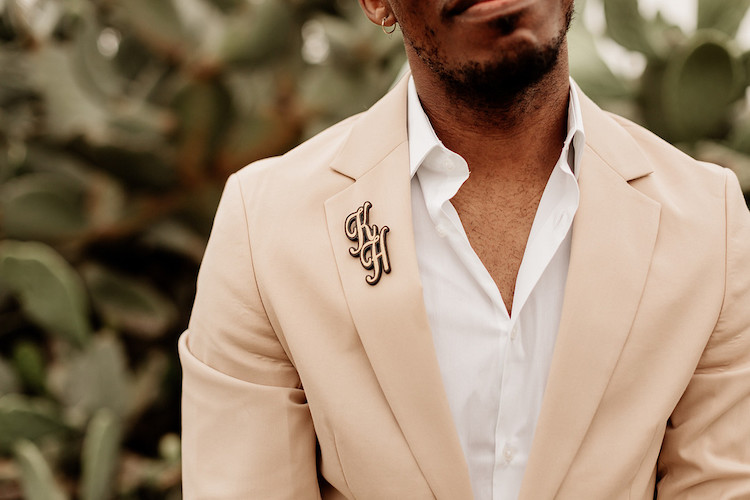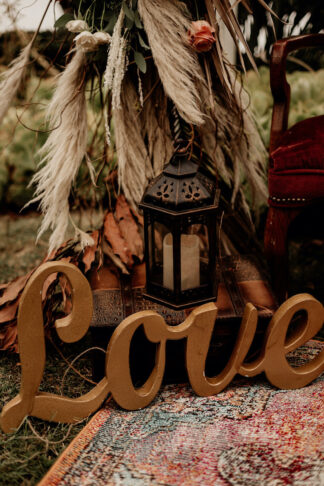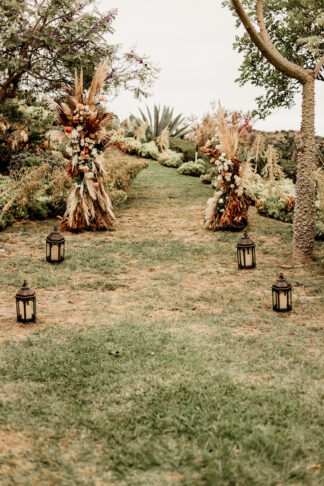 Florals played a very important part of my wedding. I personally sought out my florist Caitlin because of the impeccable work she does and the attention to detail she has. She came up with the perfect idea of using dried florals along with fresh florals to really give our wedding a different feel and it came out so beautiful.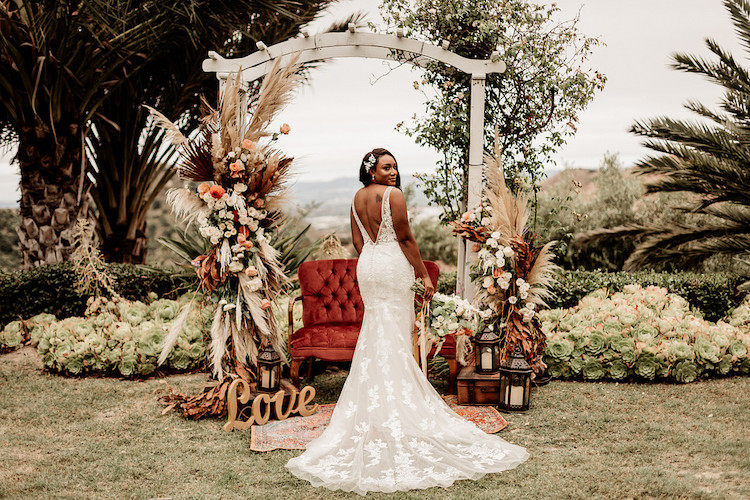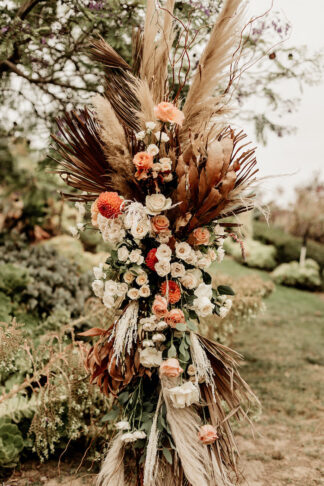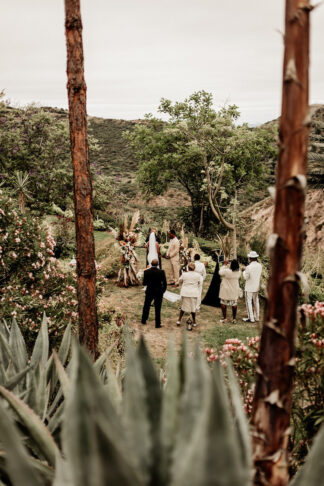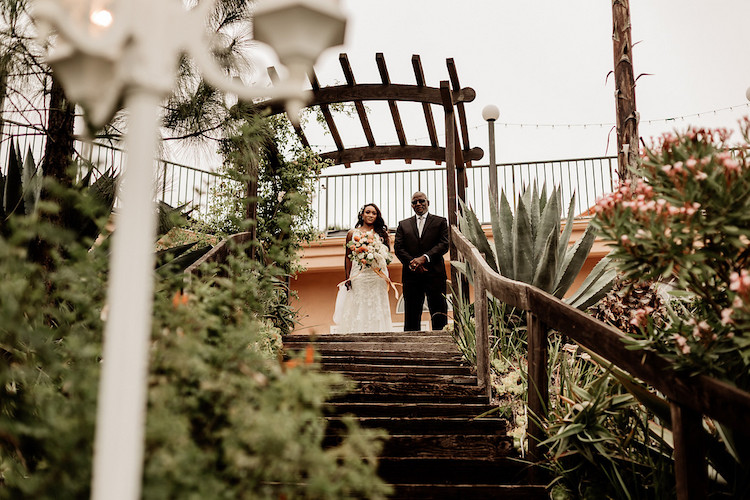 For our ceremony, it was really important for my family and I to incorporate the Jumping the Broom tradition, where back in the 1800's, African American men and women jumped the broom to officially claim themselves as married. As a proud African American couple, we wanted to embrace our ancestors and pay homage to this tradition. Our family members decorated our broom beautifully and now we are keeping it as an intimate keepsake.
What made this truly special was our officiant incorporated the historic importance and significance of this cultural tradition to us and our community in her reading. She went above and beyond to educate herself and our guests and for that, we are forever grateful.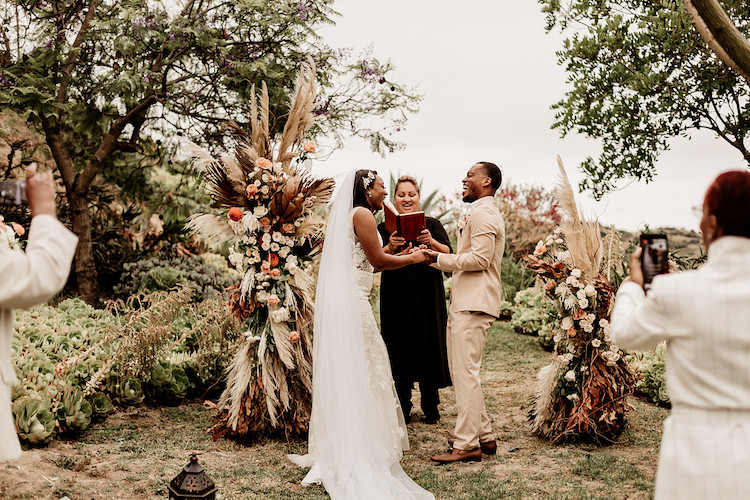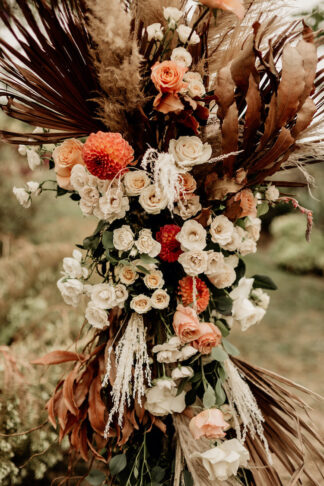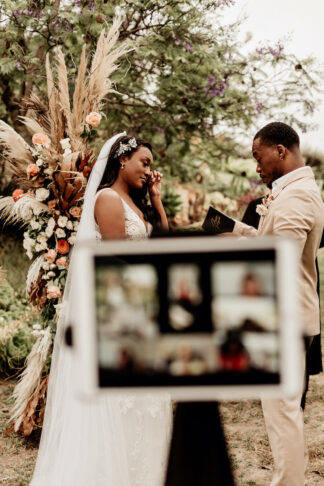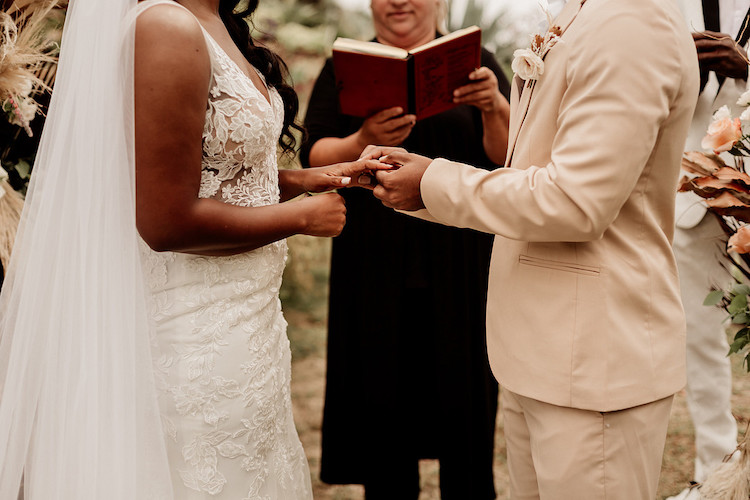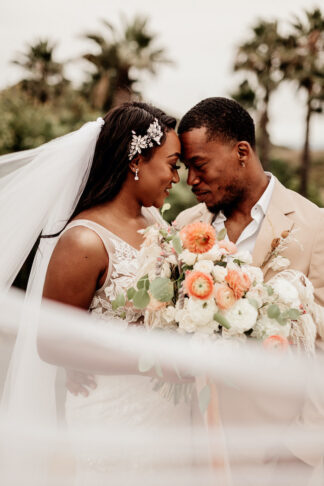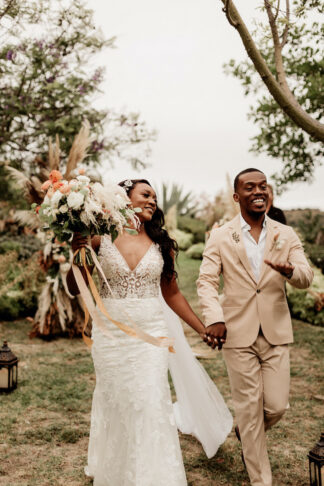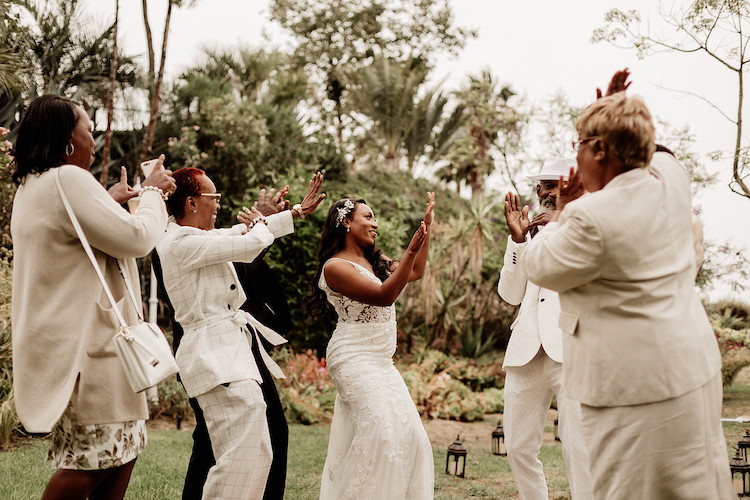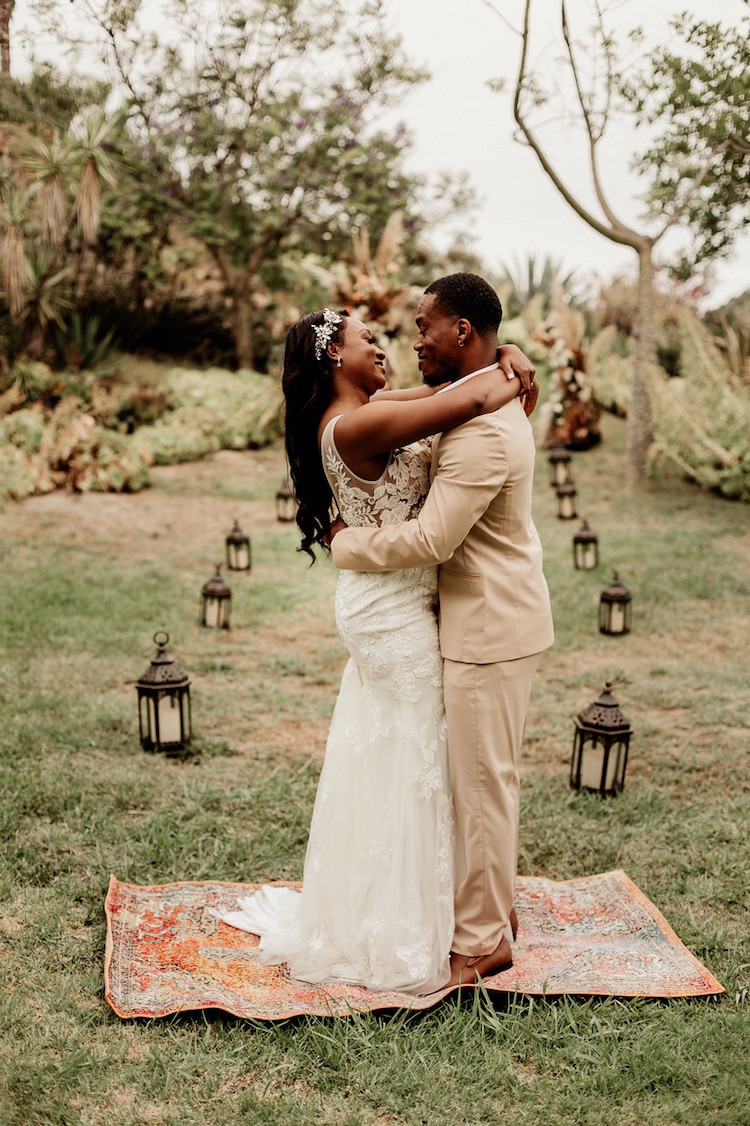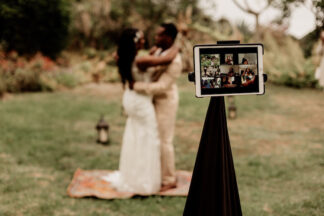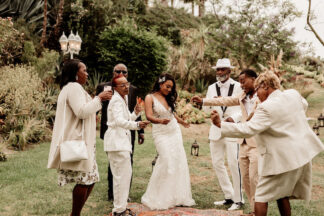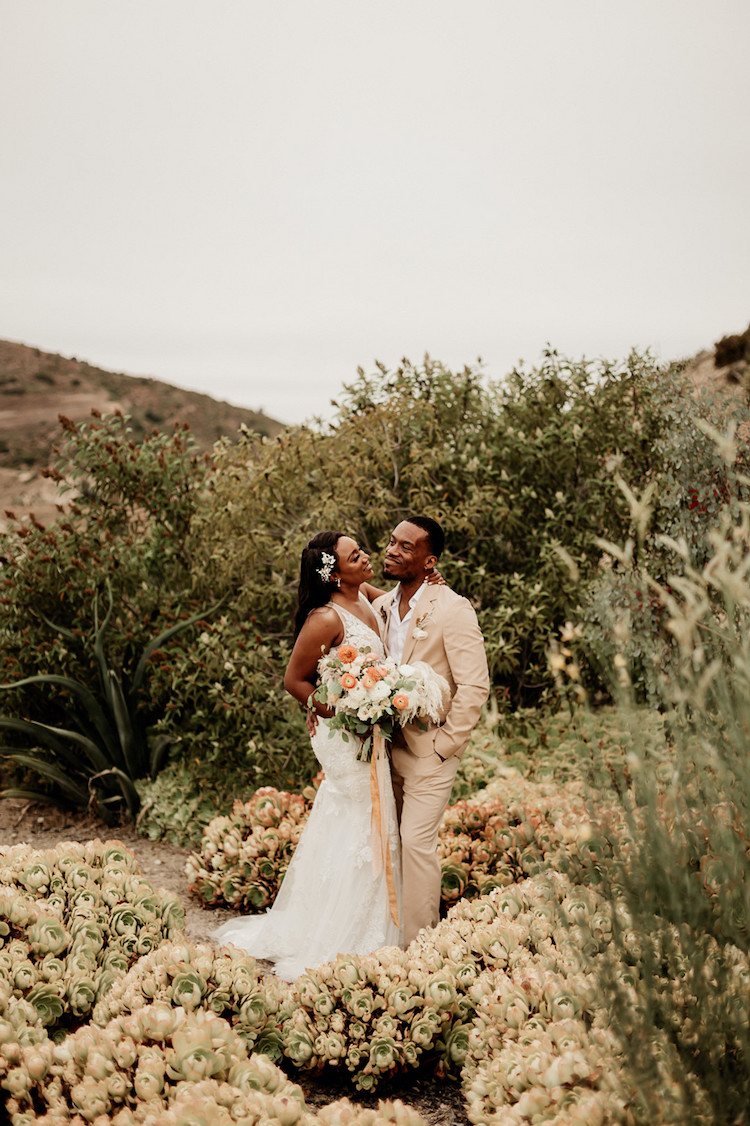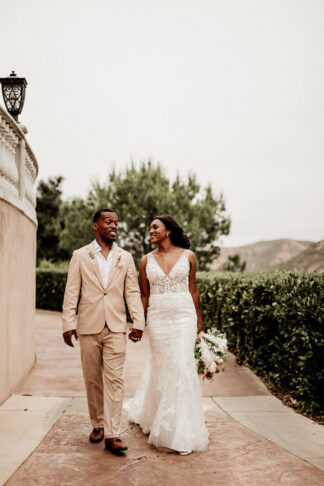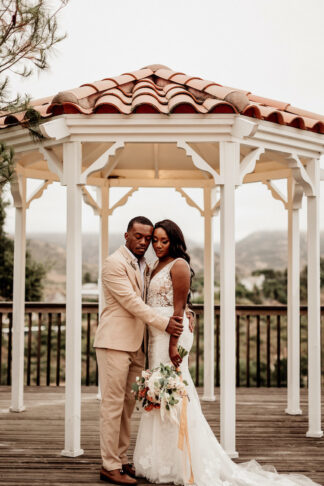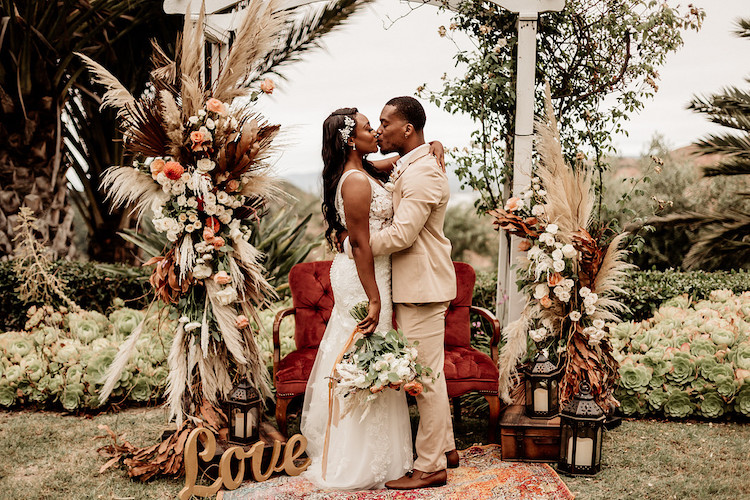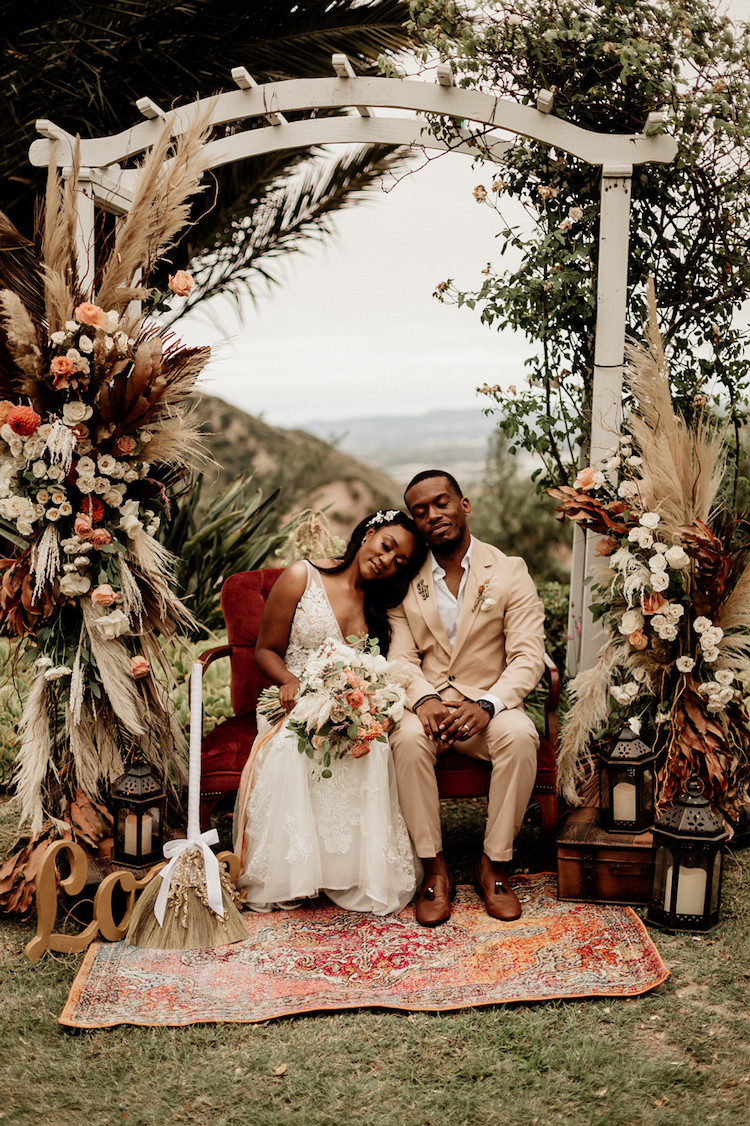 Wedding Vendors: Photography:  VDuK Photography // Floral Designer: The Velvet Poppy // Wedding Coordinator | Magical Events By Yami // Venue : Private Residence //  Dress Bellasposa Bridal and Photography |  Men's Attire :  ASOS // Makeup: Candice Renae @candicerenae_ // Jewelry:  RAW by Olivia Mar  Tiger Gemstones //  Officiant | Connie Carbajal // Accessories:  Gre Dee Arts
Read Next: 
Moody Burnt Orange + Greenery Farm Wedding with Pampas Grass