Vintage Chic Barn Wedding ♥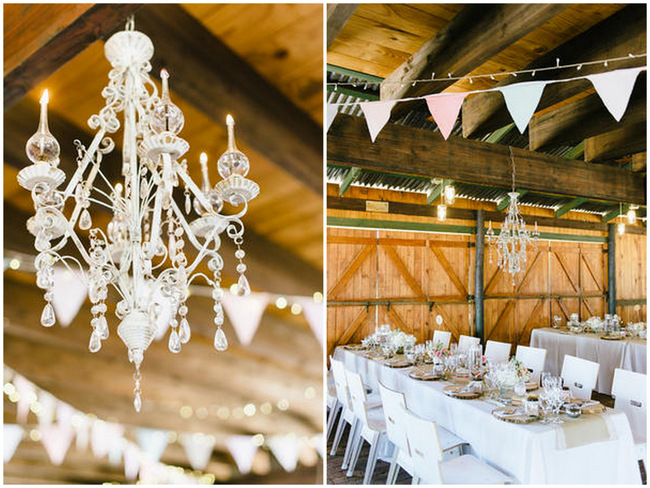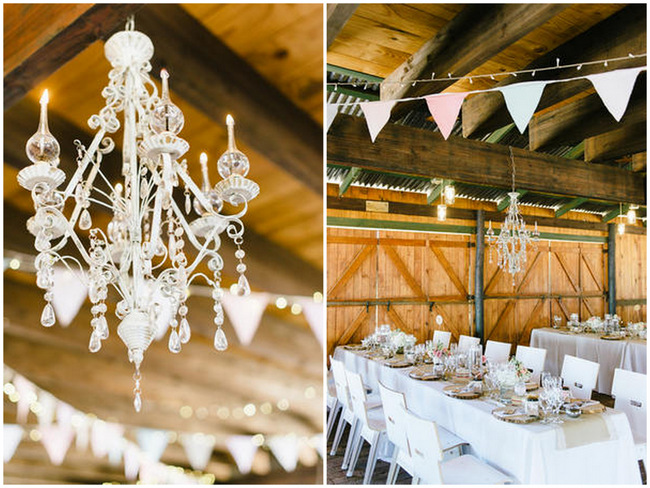 Ané and Thys's vintage-chic barn wedding in shades of blush pink and white was held at the stunning barn wedding venue Rosemary Hill, which you might recognize from this Rustic Autumn Barn Wedding bridal editorial we published a few weeks back.  Ané wore an Enzoani gown aptly named Beautiful, with bridesmaids in long blush gowns featuring exquisite shoulder detailing. And don't get me started on the amazing job that Melissa Minne did with Ané's hair!
Pebble and Lace made the venue even more beautiful by filling tables with vintage decor alongside blush florals, and Ruby Rain installed decadent chandeliers which added a total glam factor to their wedding. Very luckily for us the amazingly talented Louise Vorster (whom we're totally obsessed with!) was their to preserve every last detail and drop of golden light for us to enjoy to day.
"We wanted something original and relaxed thats enjoyable to everyone," explains Ané. "We asked a friend of ours to create the table numbers, seating plan and name placements engraved out of wood to create something personal for each guest. We handmade each wedding favour making each hot chocolate mix ourselves. For our guestbook we had an electronic photobooth, where each guest had their photo taken, placing their copy into our guestbook with a note with. It worked perfectly – we still love reading each guests letter and laugh at all the fun photobooth pictures."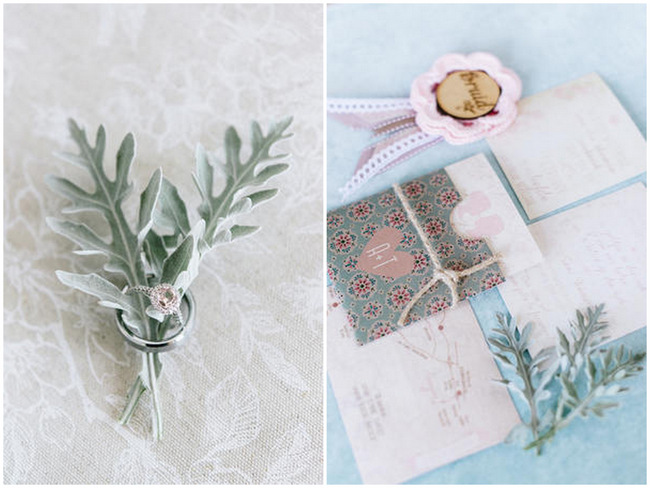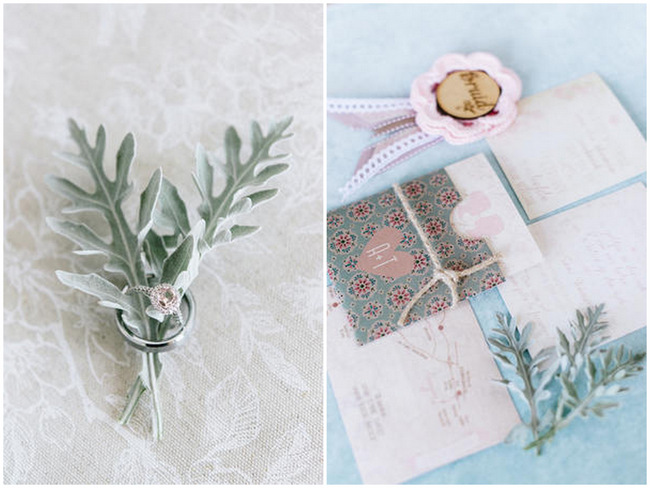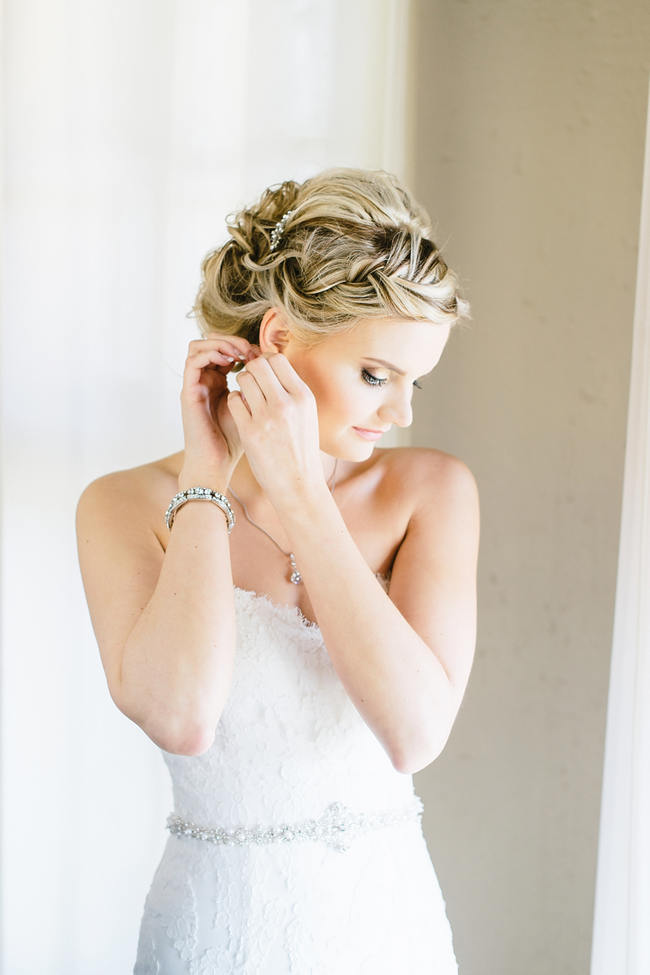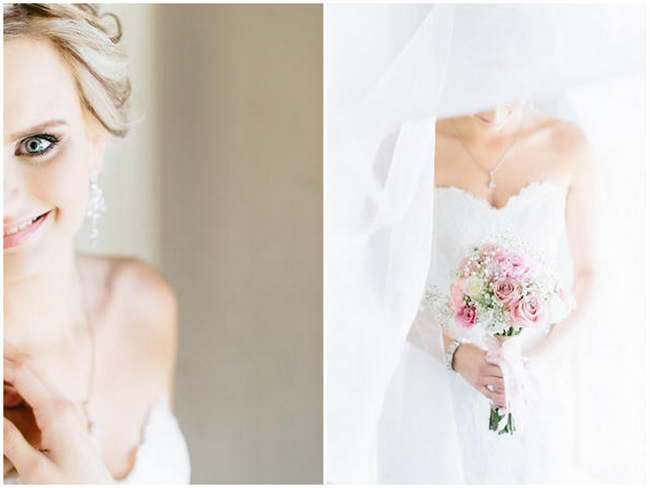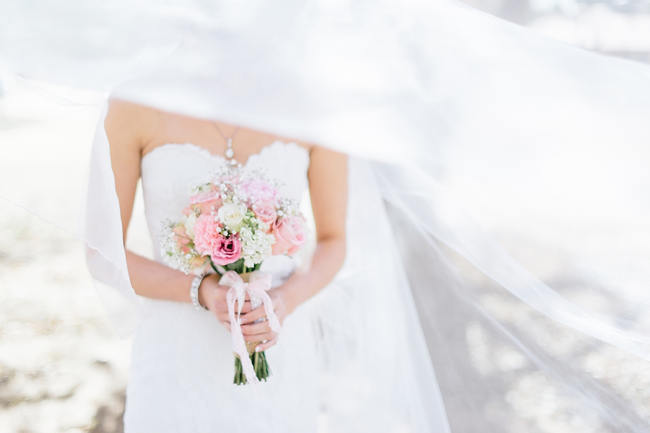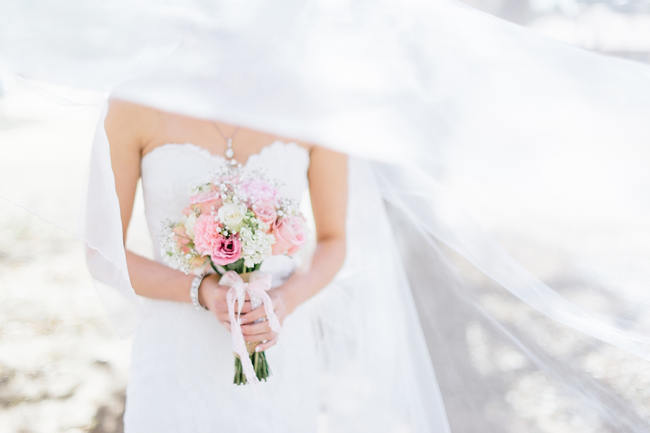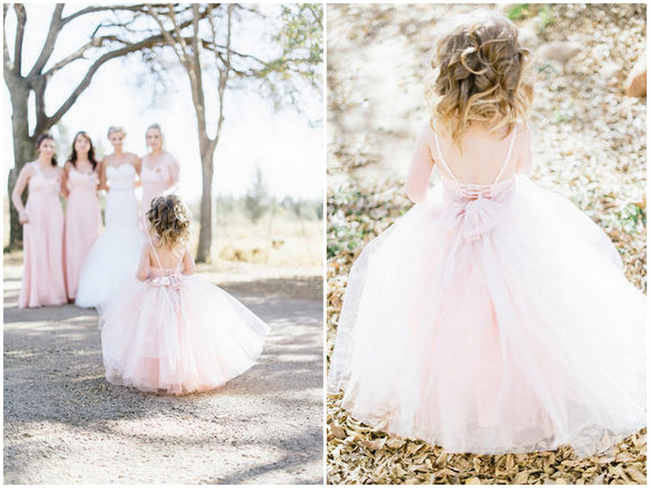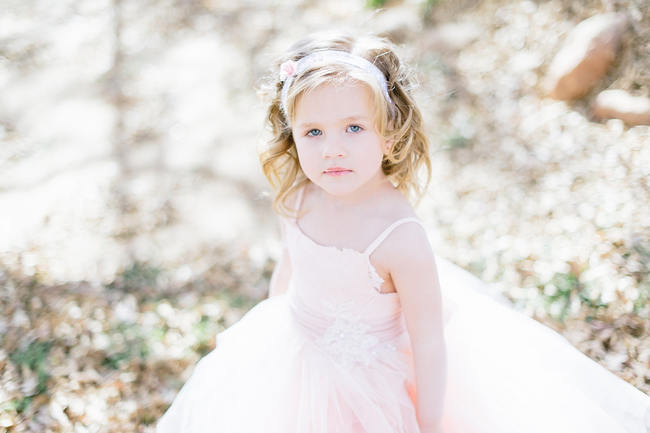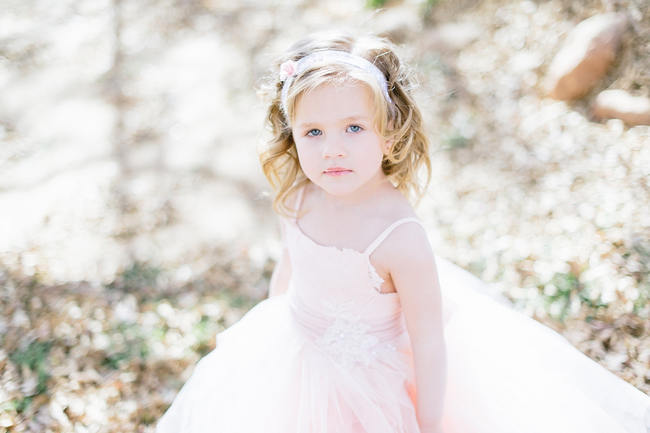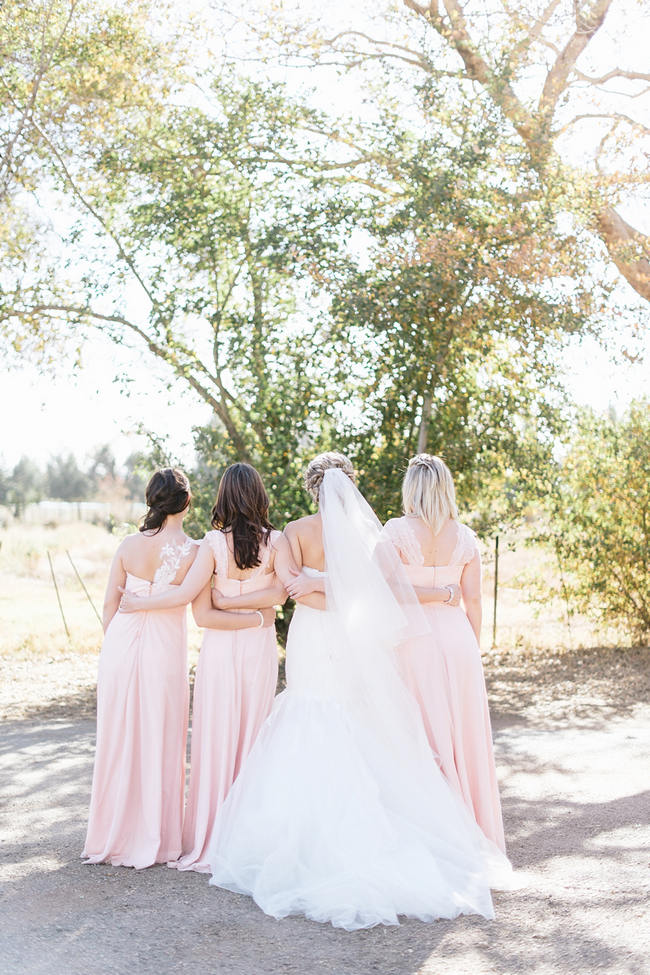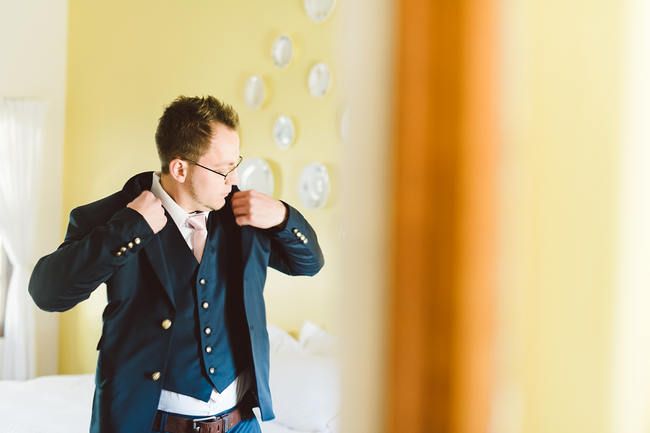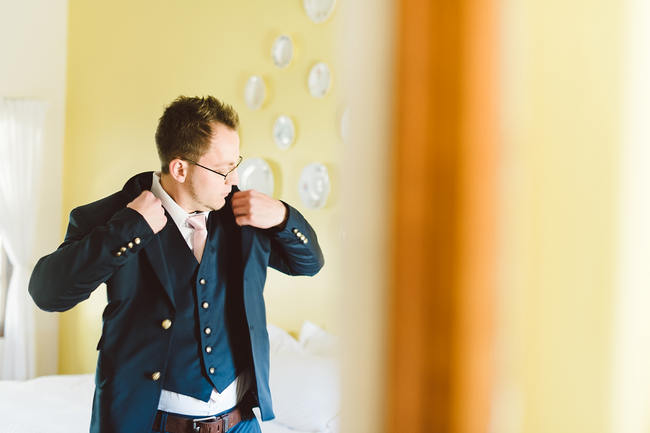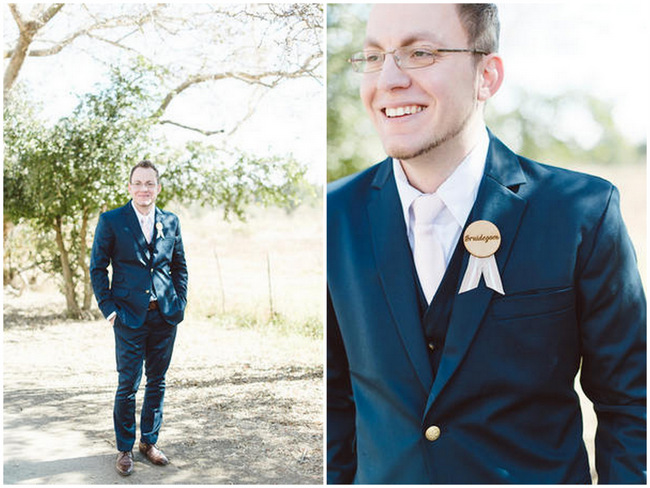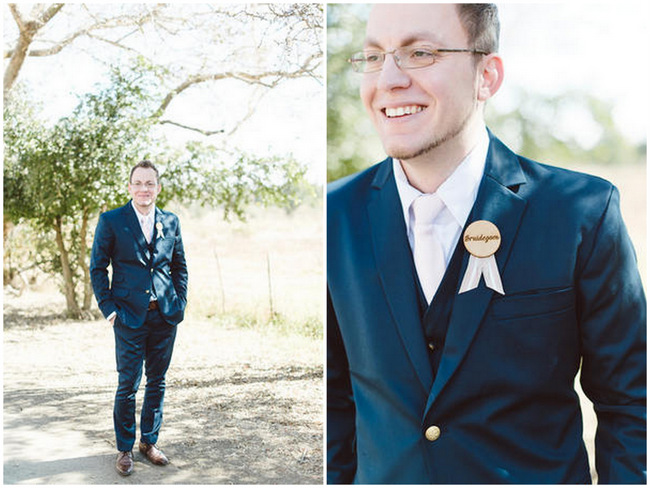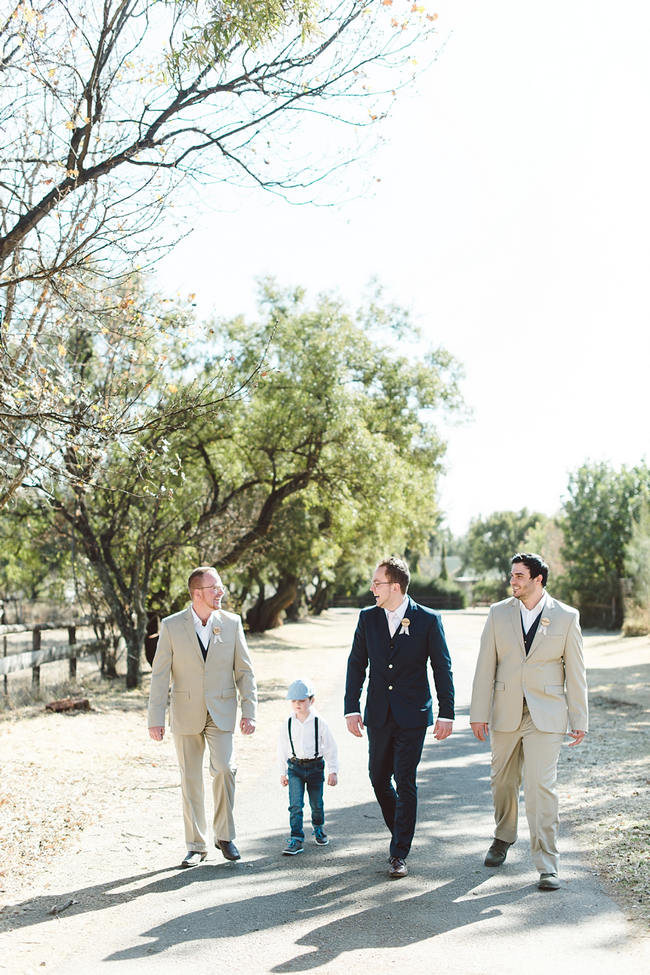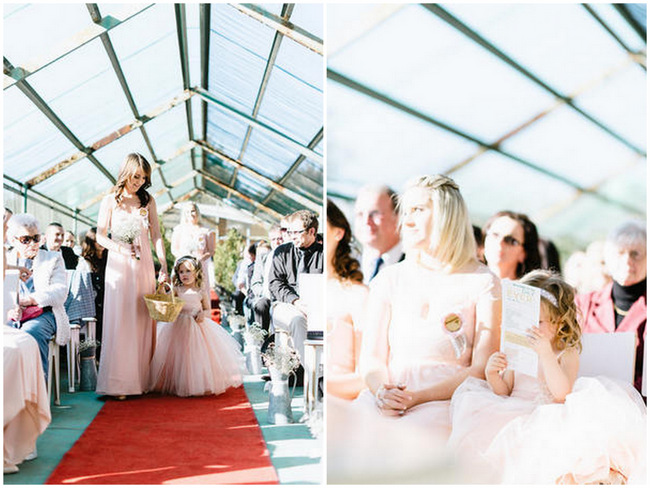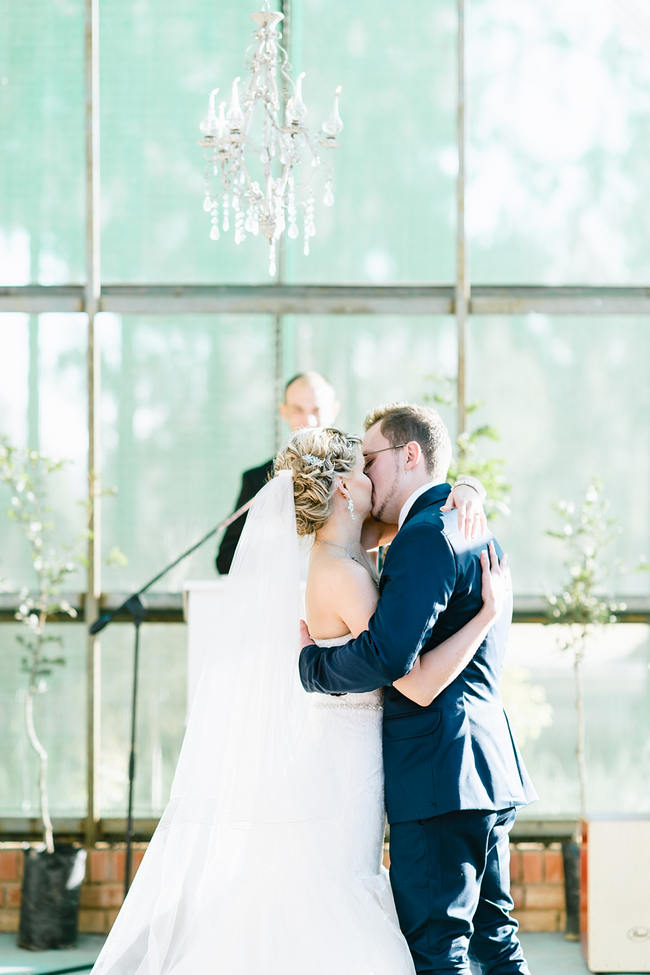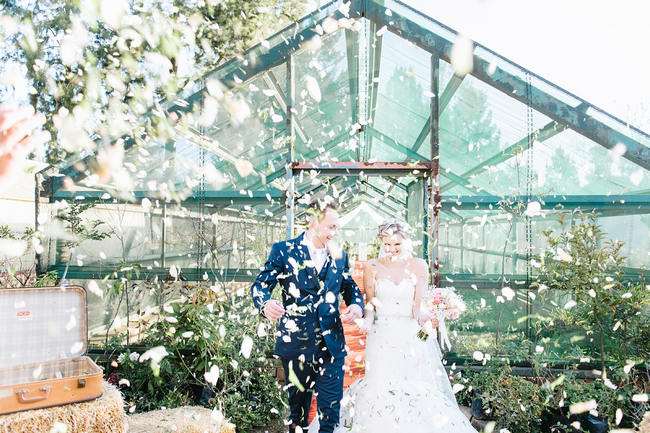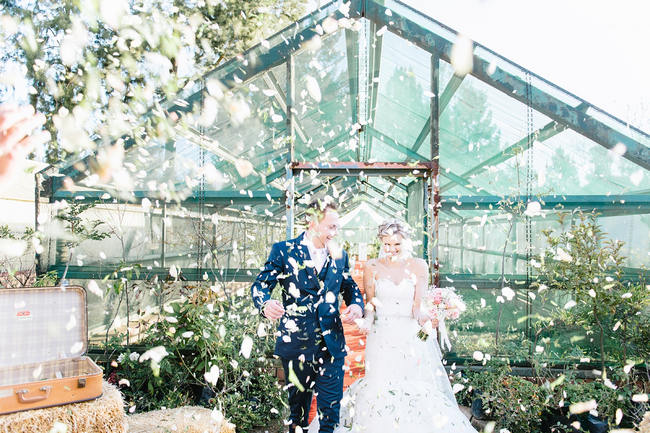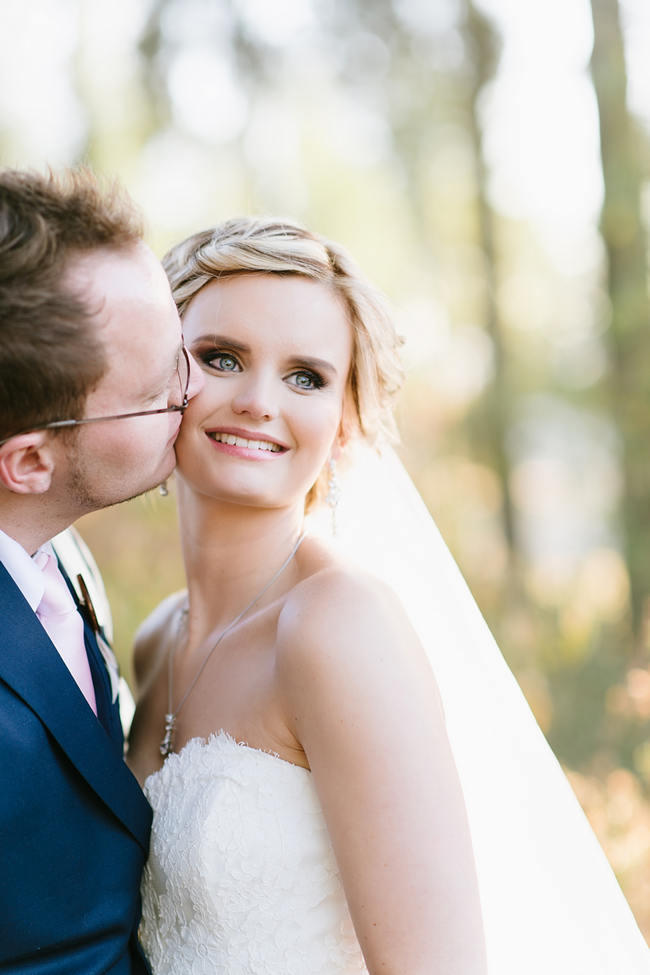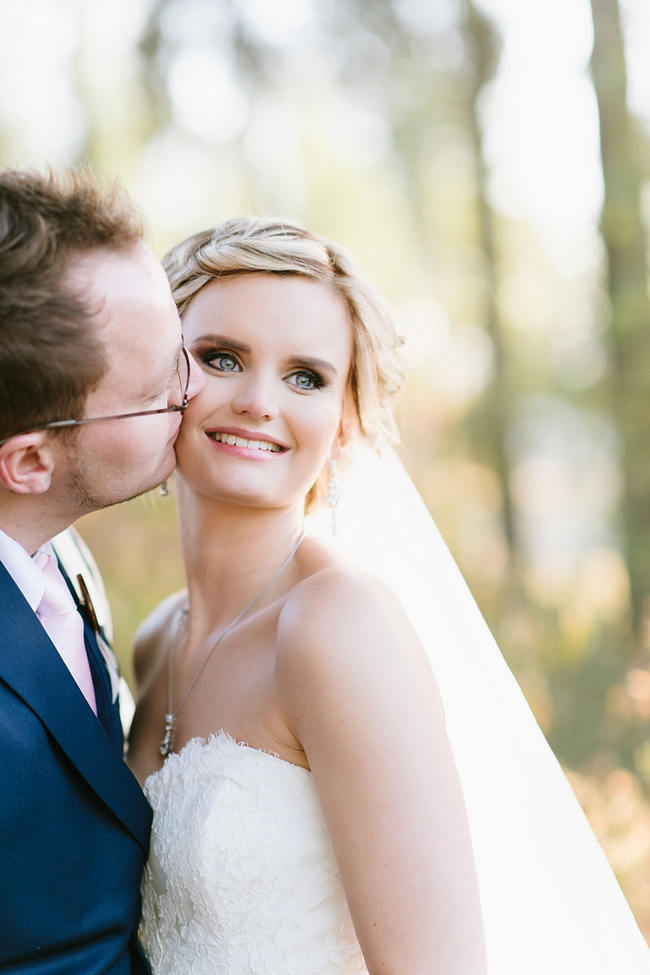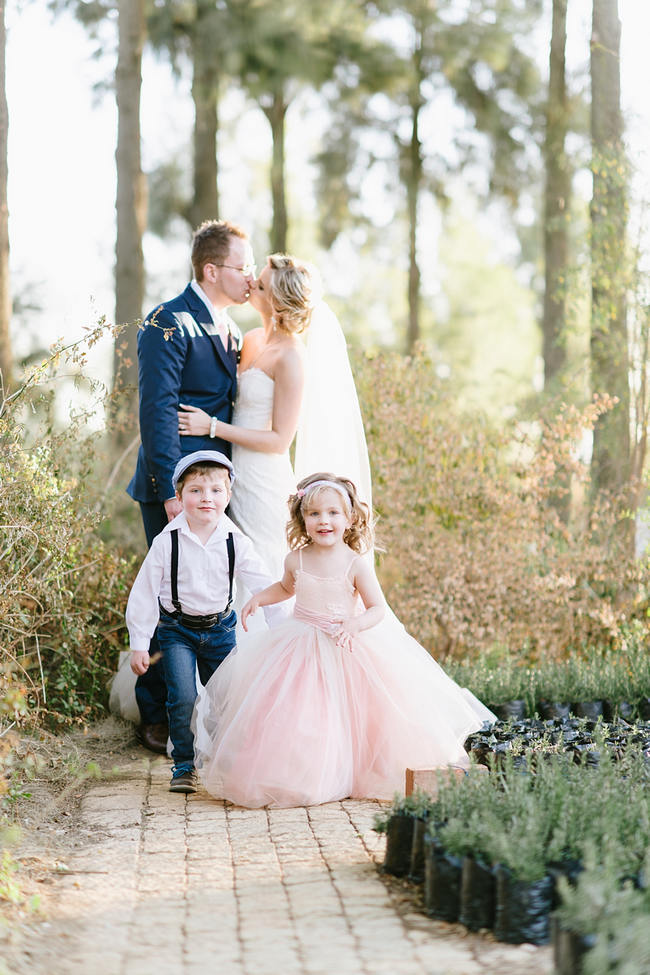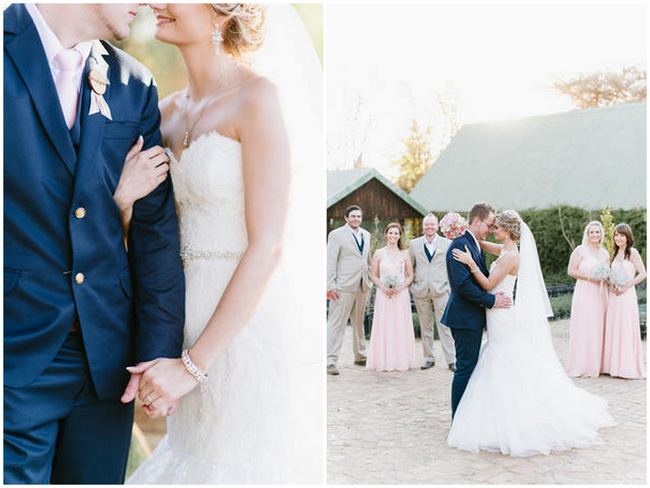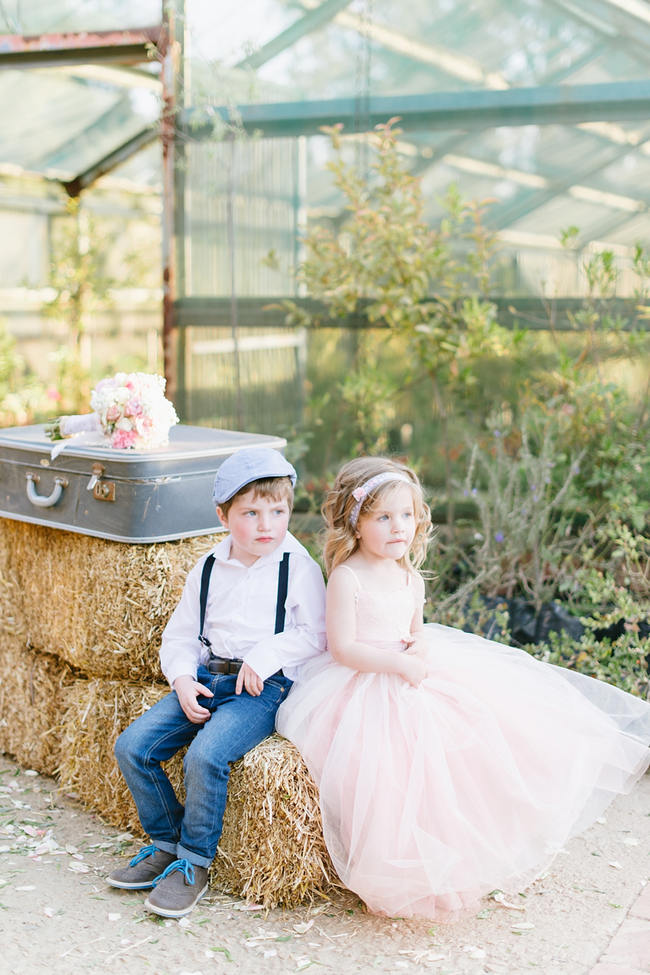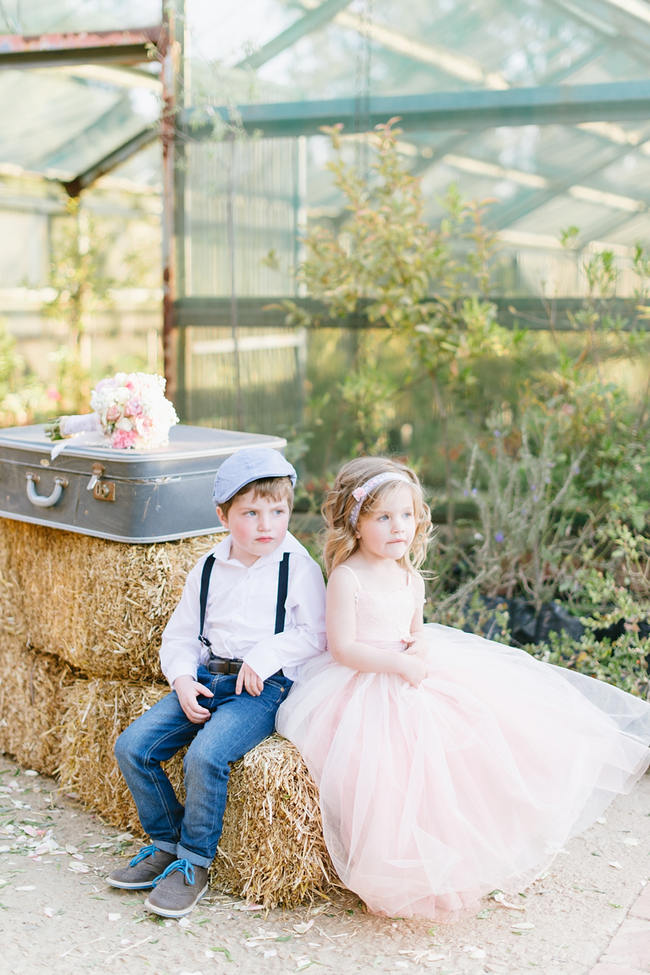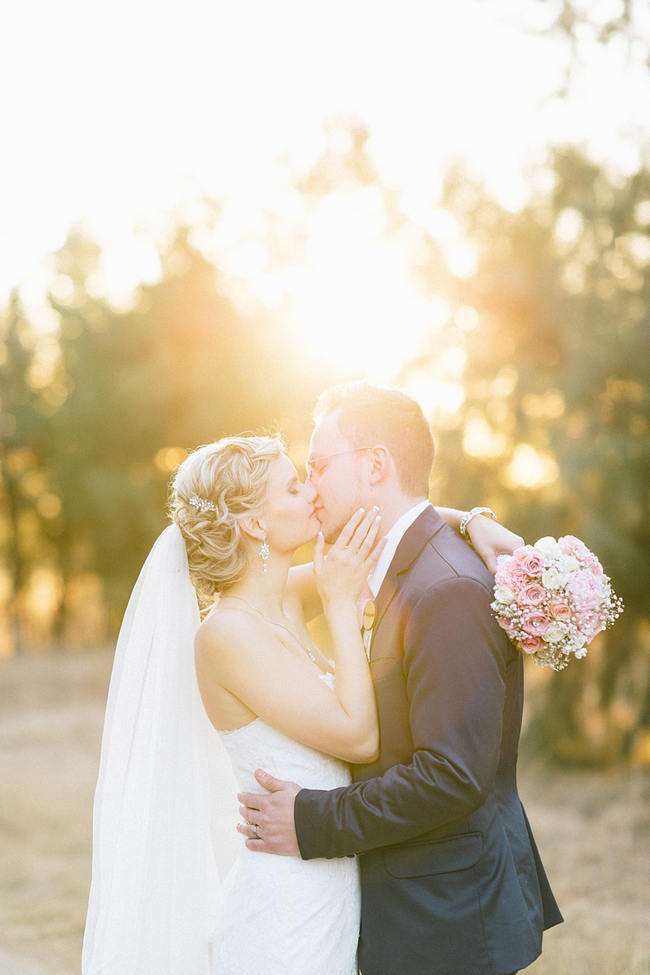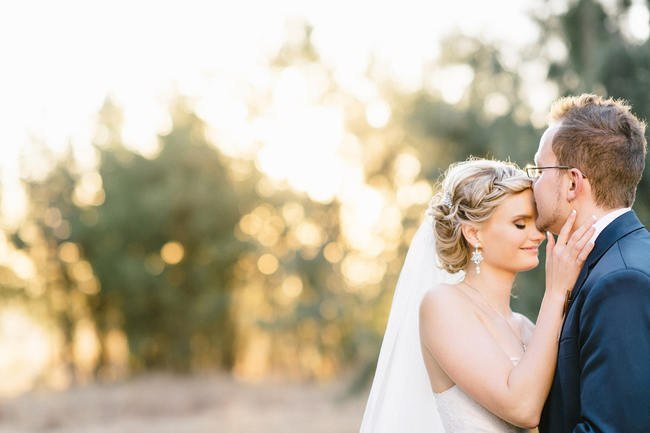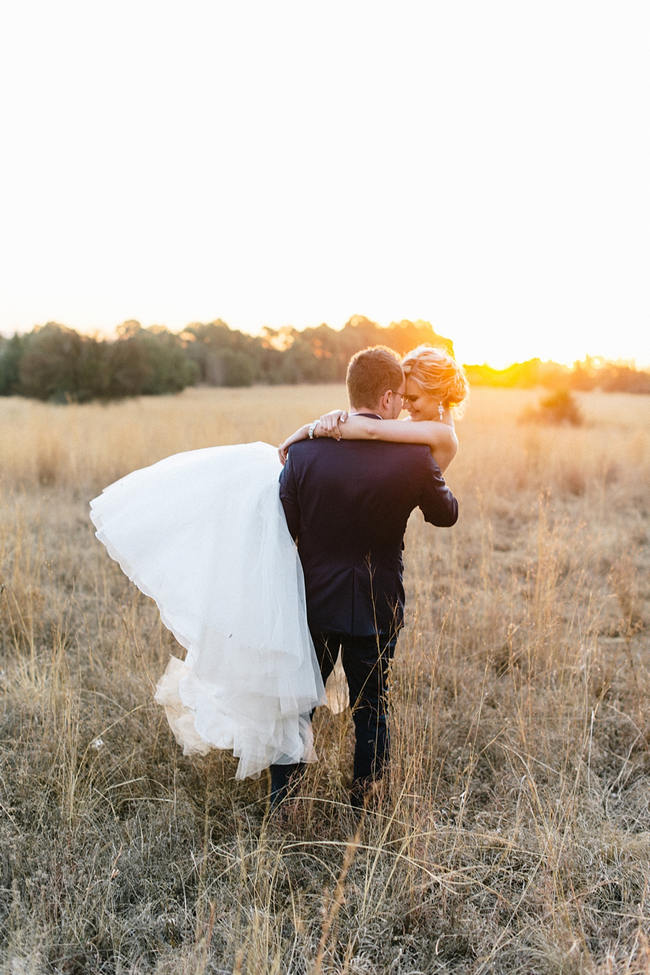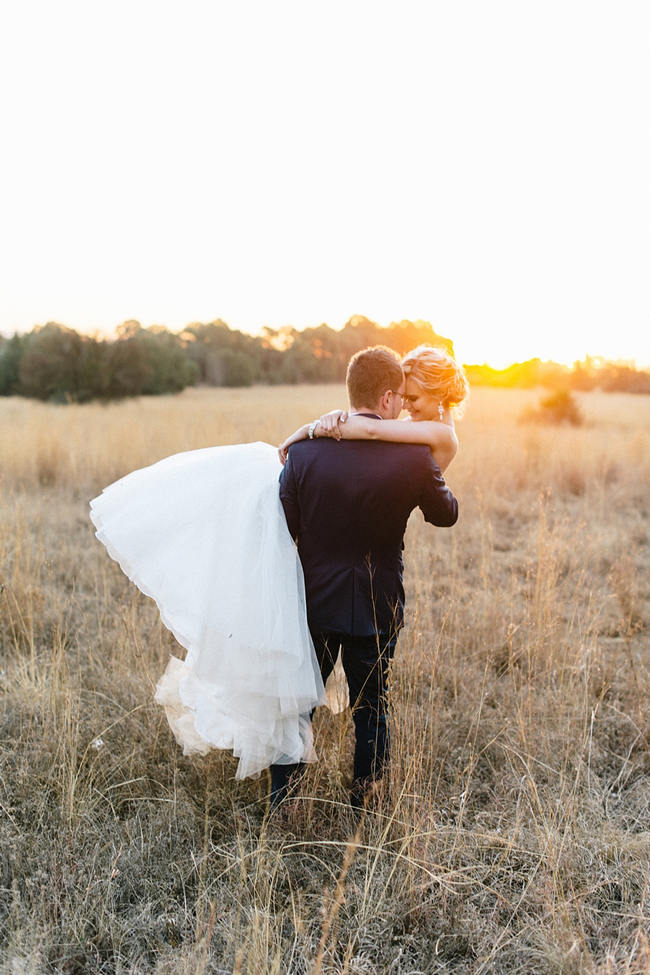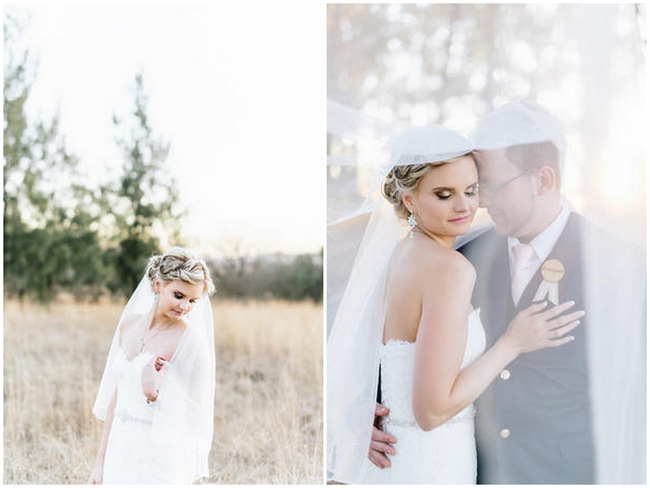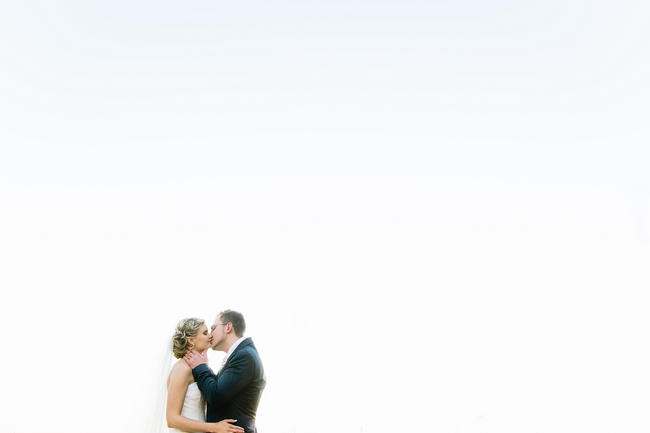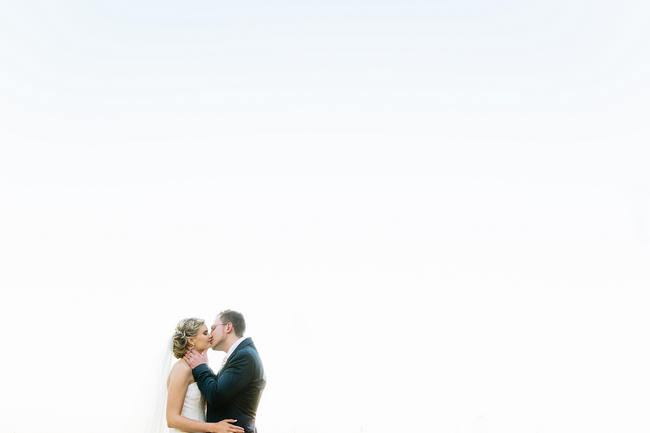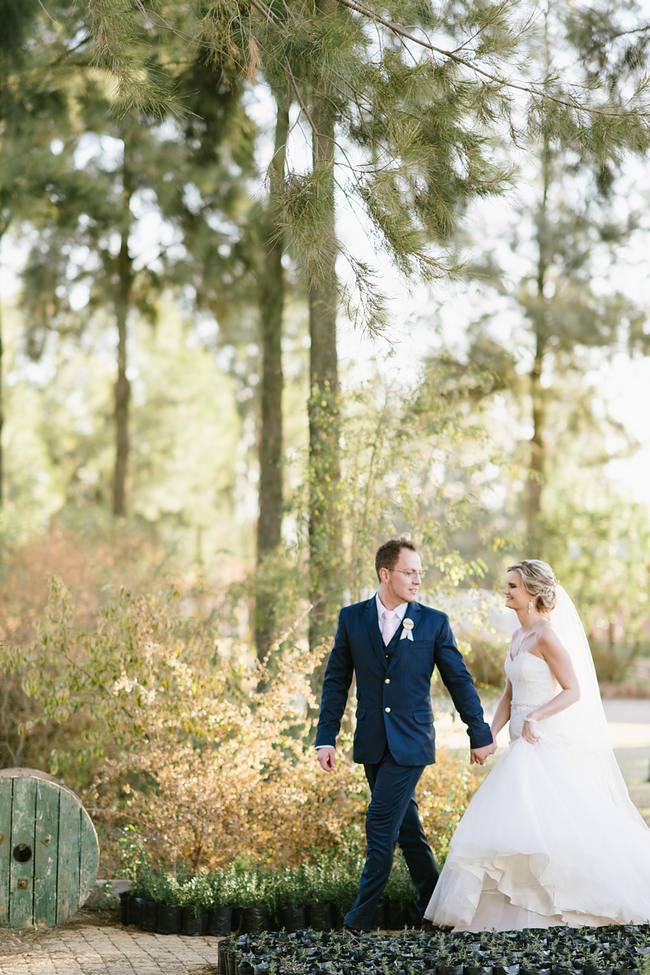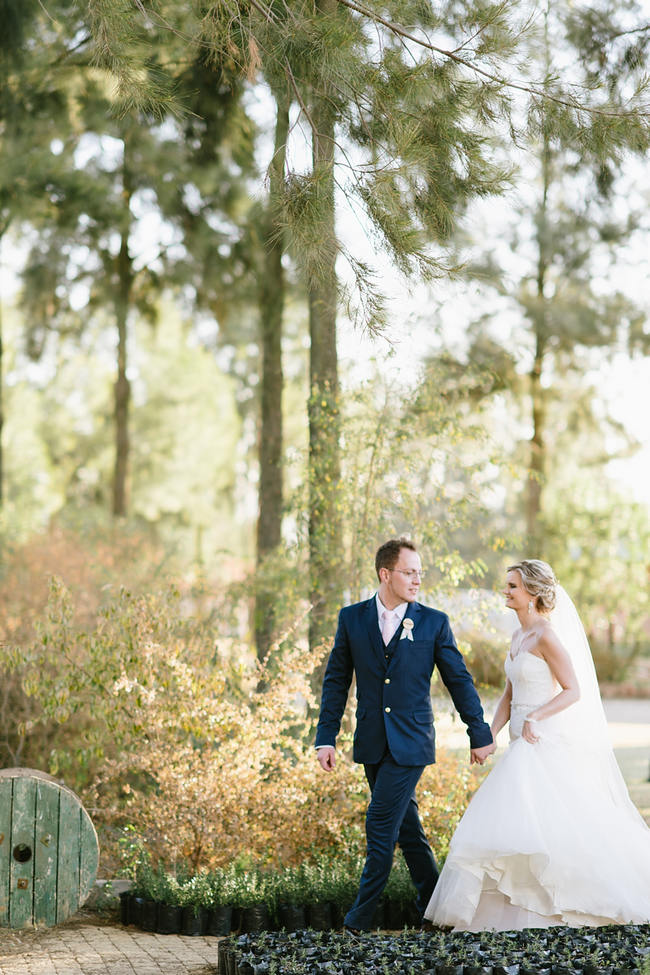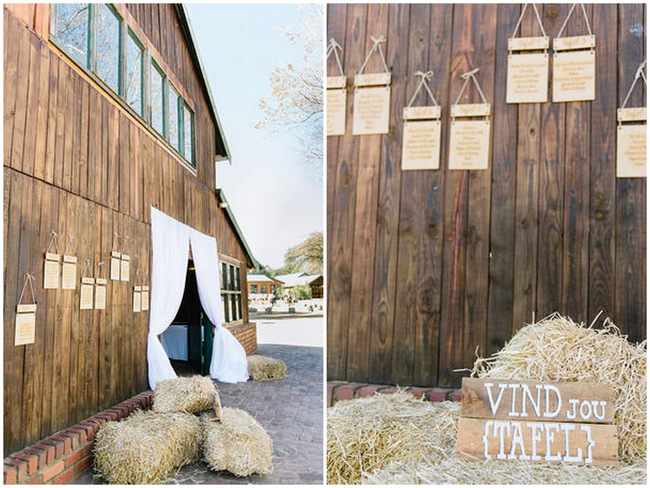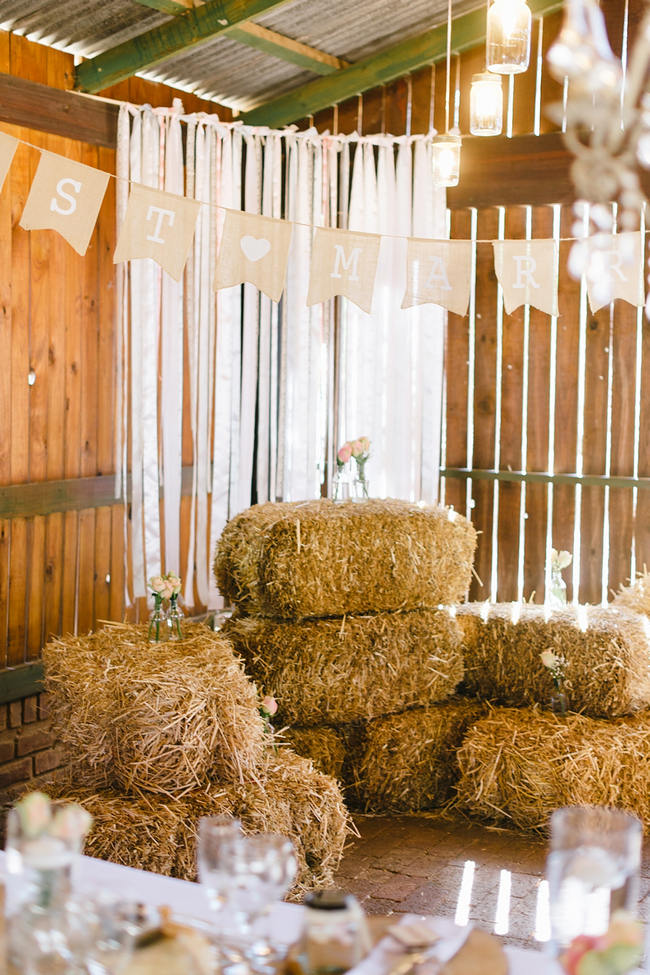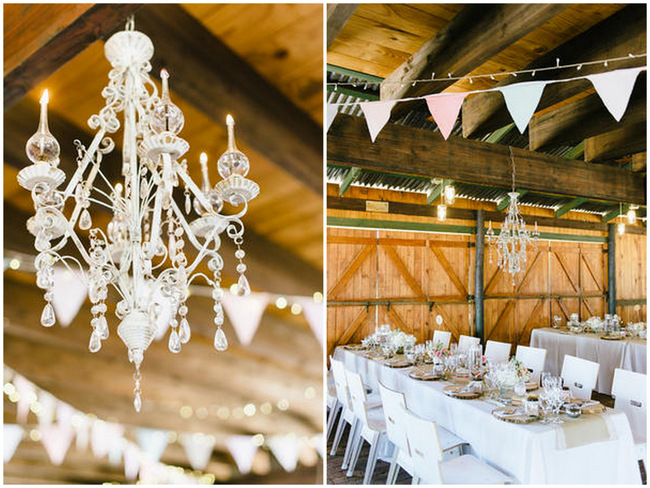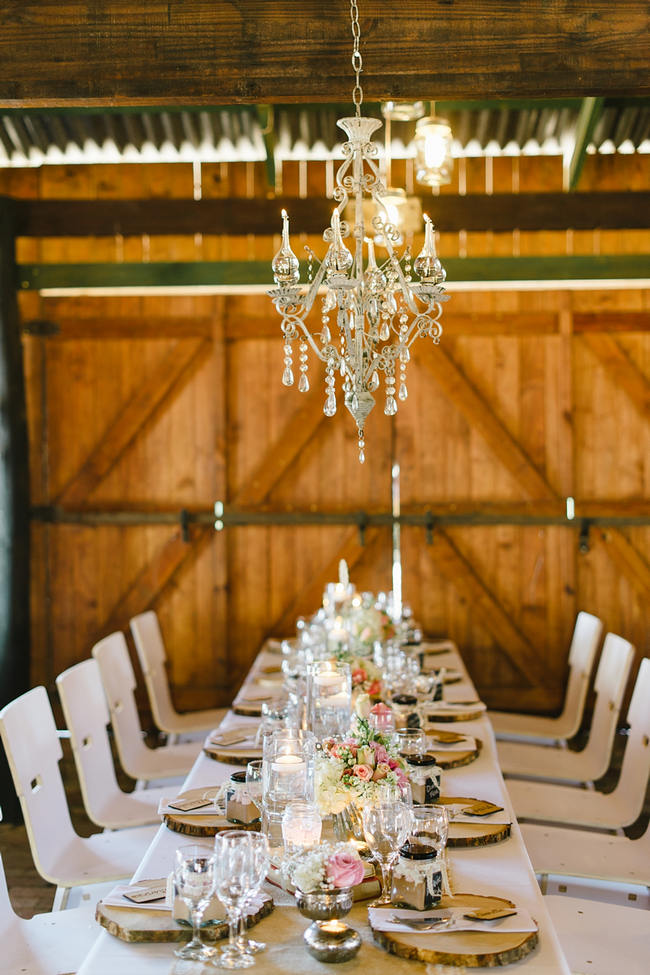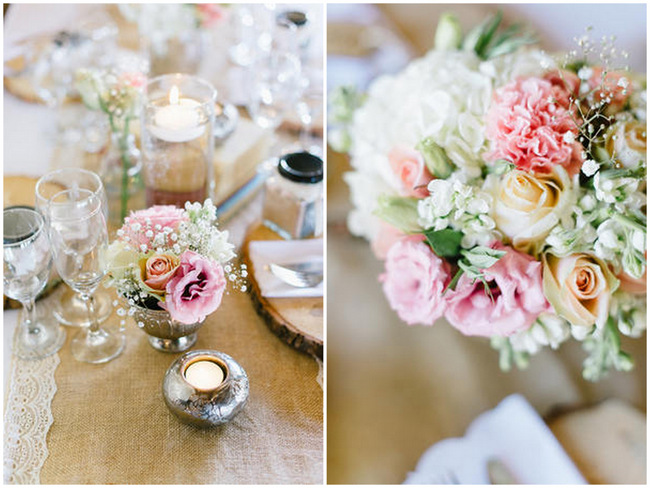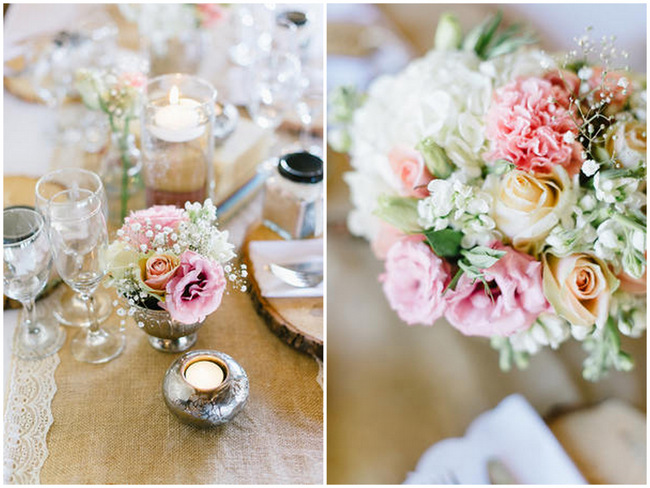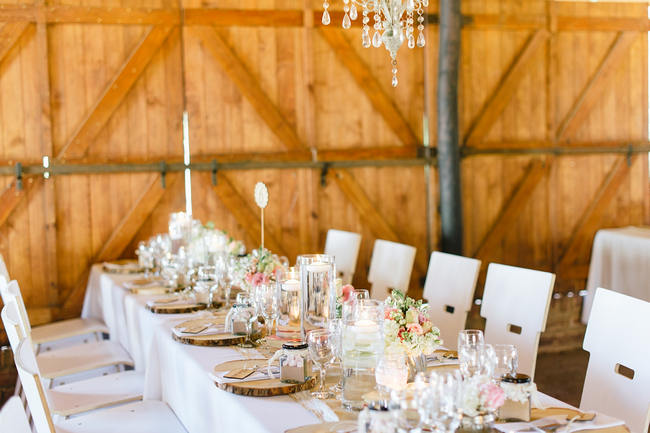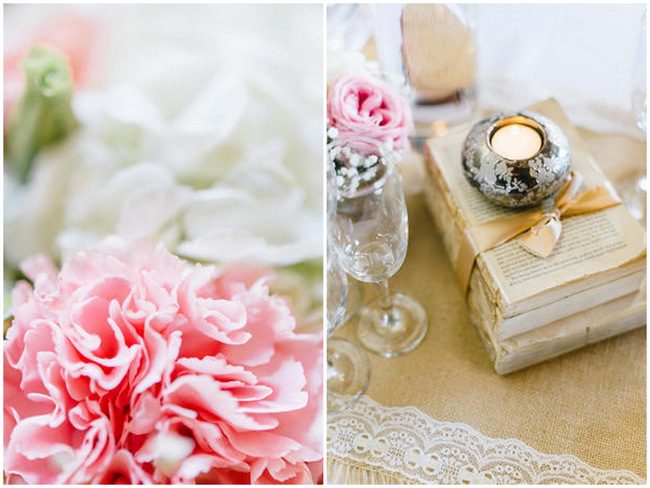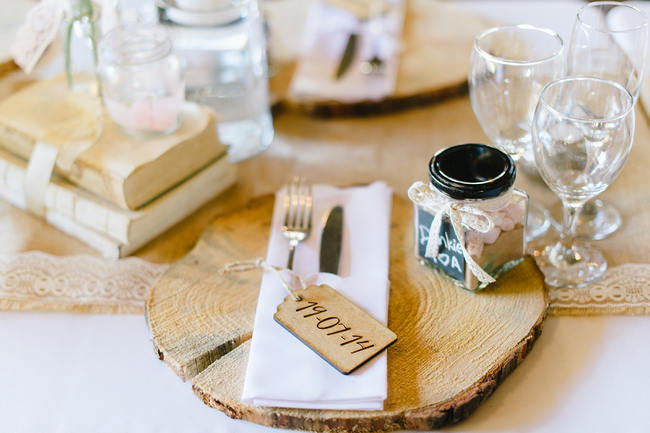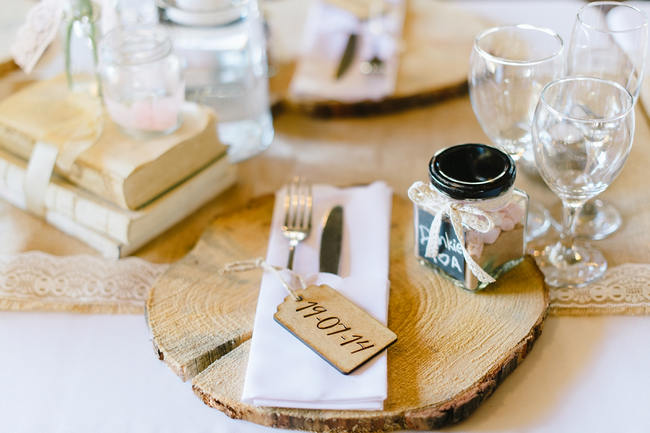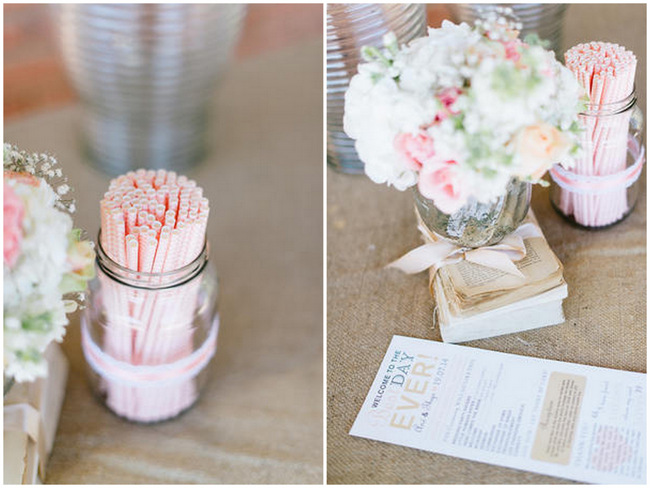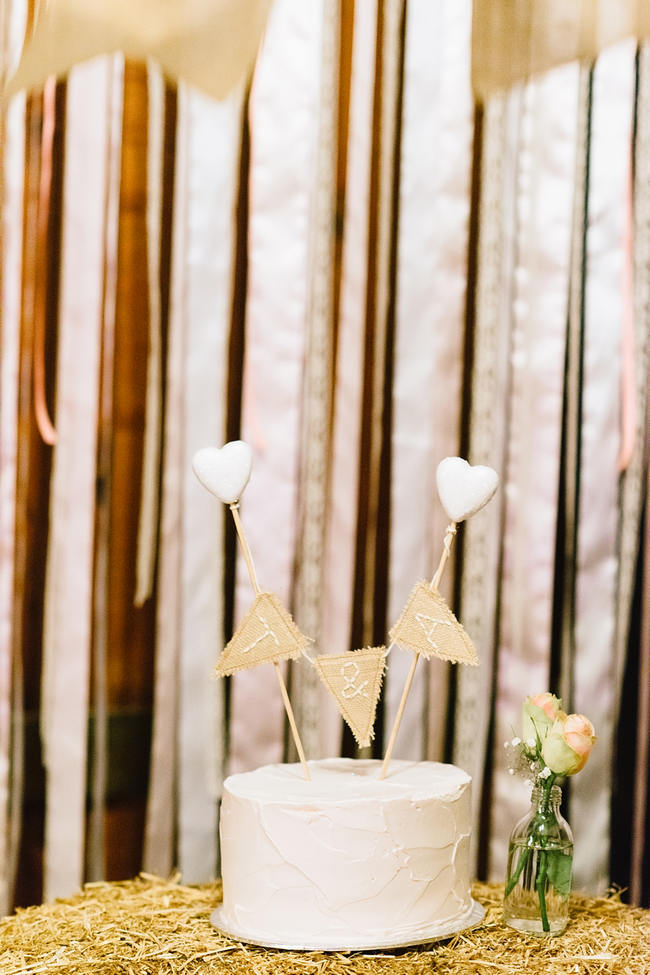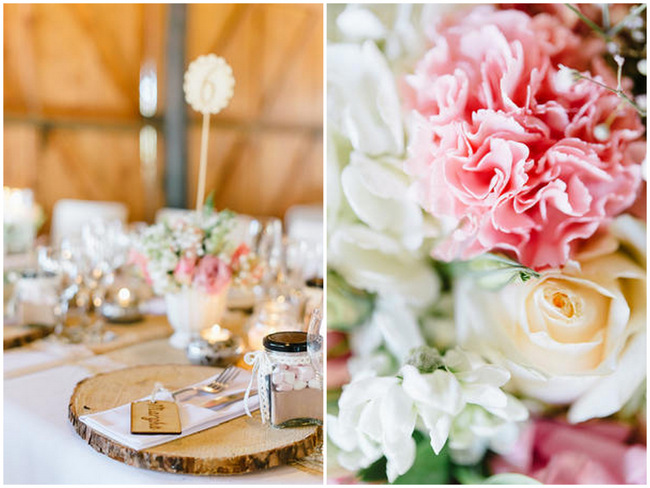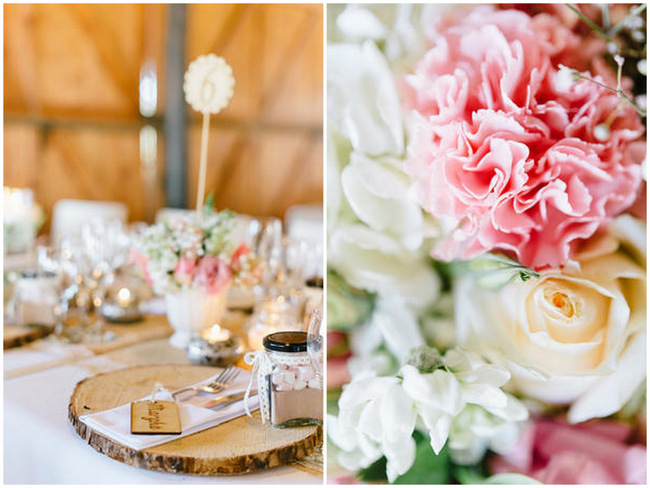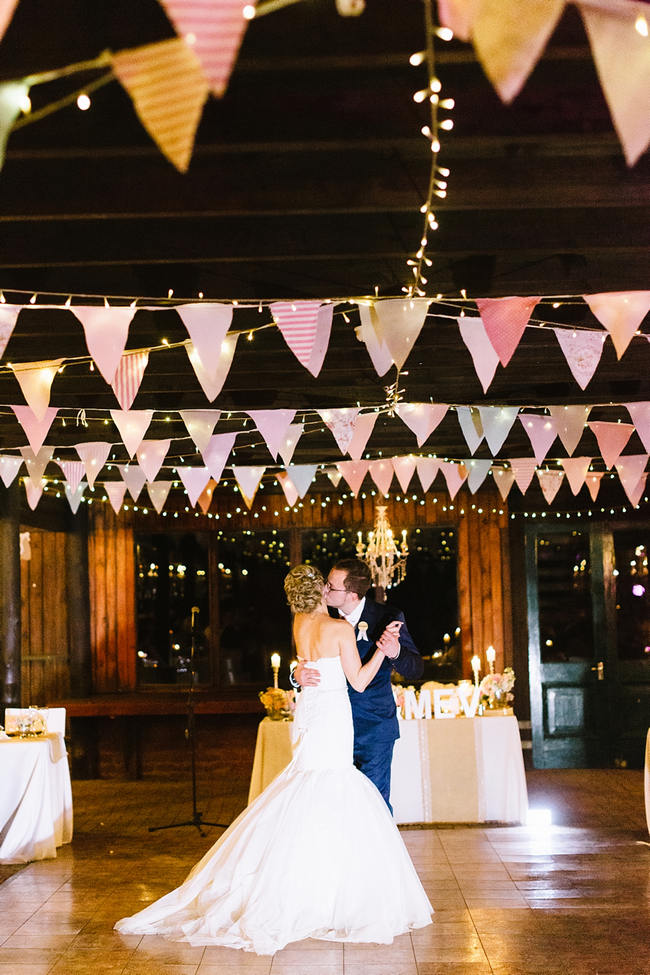 Vintage Chic Barn Wedding
Love Story: We first met in 2009 when I was in matric, introduced by his brother. I instantly fell inlove with this amazing, outgoing and funny guy. He made me laugh all the time. It was love at first sight. We started dating in 2010 and had a long amazing relationship of four years, growing and enjoying each other more and more each day. About a year ago we started to discuss marriage and we wanted to spend the rest of our lives together. Then on the 20th of February I found him standing in a fairytale garden full of rose petals and candles waiting for me with the perfect song byNat King Cole – L.O.V.E  – playing as I walk in tears towards him. It was overwhelming! He wrote me a poem and as I read it he got on one knee and asked if I will marry him. "YES" was my only reply!
Bridal Style: I wanted something soft and natural but still fitting to my personality.  My dress was vintage and soft with lace all over the bodice and tulle at the bottom. It had a diamante and pearl waist belt. I chose it because it was comfortable, the perfect fit and the most beautiful dress I've seen. For my hair I spent a lot of time on pinterest looking for a mix of curls, braids and updo.
Bouquet: For my bouquet I chose babies breath with a mix of blush pink roses and some peonies.
Bridal Party: My three bridesmaids all wore plain styled chiffon dresses with lace at the bodice. The flower girl had a ballroom shaped dress! The groomsmen wore suits similar to the groom and the ring bearer wore jeans with a hat and suspenders. Each groomsmen and bridesmaid had a brooch on with their description engraved on.
Groom Styling: My groom wore a tailor made suit in a navy colour with brown shoes and belt. He also wore a handmade brooch.
Wedding Ceremony Details: The ceremony was held in the greenhouse which looked amazing with the draped chandelier right above our heads where we said our vows. There was babies breath all along the aisle and a beautiful romantic look was created. I walked down the Isle on a song called Oh God by Citizens. The moment was… wow! Took my breath away. Our venue had yard games available for the day which made it a lot of fun for the guests while we took our photos.
Wedding Planning Advice:
A longer engagement is means more more time to plan details. We weren't engaged that long which limited some planning. But everything was still perfect and fell into place.
DIY is the best in keeping costs down. We had a lot of different vendors which and cost more money by only using limited vendors and doing some of the things yourself.
♥ ♥ ♥ Recreate the magic with these wedding vendors: ♥ ♥ ♥
Venue Rosemary Hill  // Photographer Louise Vorster  // Dress Beautiful by Enzoani from Bella Sulize Bridal Boutique  // Brides Hair & Make-Up: Melissa Minne  // Flowers & Decor Pebble and Lace // Cake Baker-Boys  // Music Multi Music // Event Stationery Chantèl from Vlak Vark handmade // Invites by Lily Young // Chandeliers by Ruby Rain
Stand out Vendors: Rachelle, my venue coordinator, was amazing and always there to help with anything. From with getting glue to finding my veil she made everything fall into place. But my made of honor beats every vendor. Shes my best friend and sister forever. Always finding everything and driving anywhere and helping till late at night.  I can not say thank you enough.
Looking for real weddings to inspire you? Head on over here. If you're longing for loads more vintage wedding inspiration, this is for you, and you're all about blush and pink weddings  like we are, we've got just the thing for you too!