South African Farm-Style Wedding ♥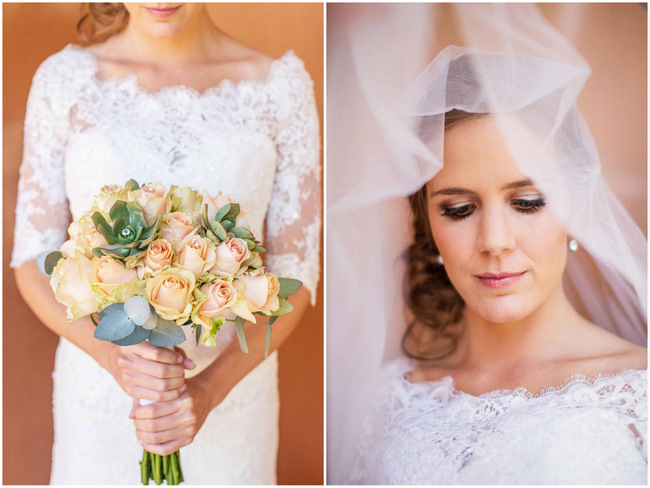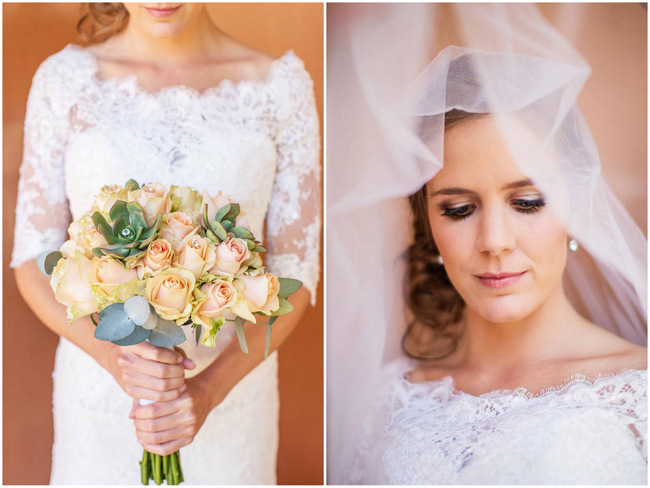 Today's rustic South African farm-style wedding was held at Kliplapa, an interesting wedding venue featuring a rustic stone lapa – the perfect setting for Carine and Michael's intimate celebration. Carine looked fantastic in her vintage-inspired lace Elizabeth Stockenstrom  gown with three-quarter sleeves and open back. Pages from vintage books were used for confetti as well as to create fun origami birds.  The reception tables were decorated with piles of old books, silver vases,  glass pots, peach flowers and mirrored underplates. Photographer Marli Koen was there to capture the day's details, which is great news for us as it means we get to be inspired by them too!
"We wanted our wedding to be warm, comfortable and cosy, and down to earth," Carine tells us. "Everyone had to have a good time and and dance the night away. Some of the highlights for us were the live entertainment before the reception which created a cheerful atmosphere for our guests. We decided to make a weekend of the celebrations. Most of our guests arrived the night before, so a lot of the meet and greet took place then. By the time the wedding started, most people were familiar and comfortable with all of the rest of the guests, ensuring that no awkward ice-breakers were needed at the tables. The Master of Ceremony handled his duties flawlessly and made sure that I remained calm, collected and stress-free during the night's proceedings. We ended off the weekend with Sunday breakfast at the venue, where we could say our final thank you's and goodbyes before leaving for our long-awaited honeymoon in Spain!"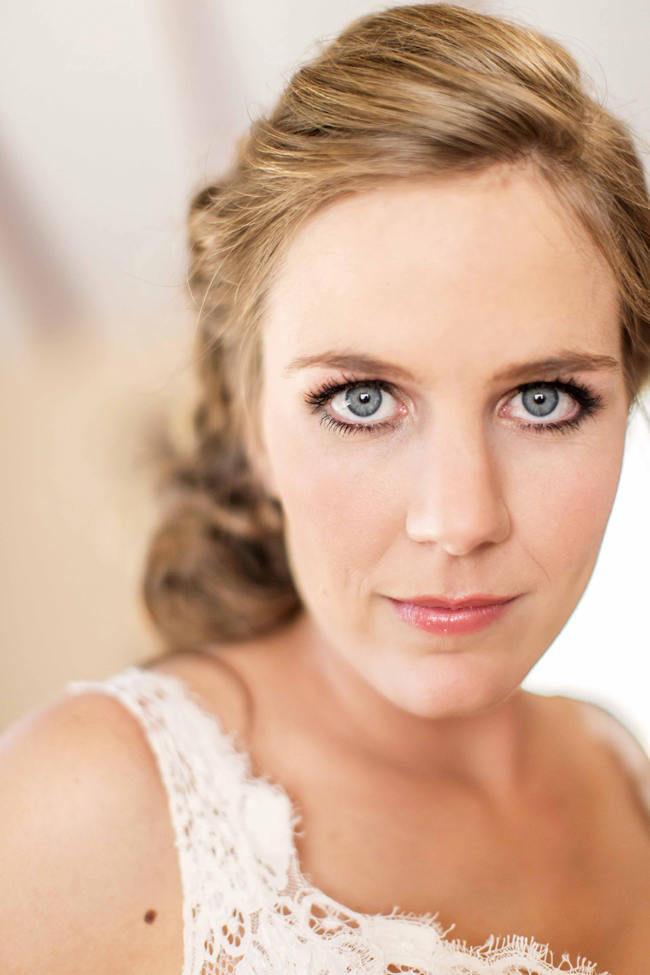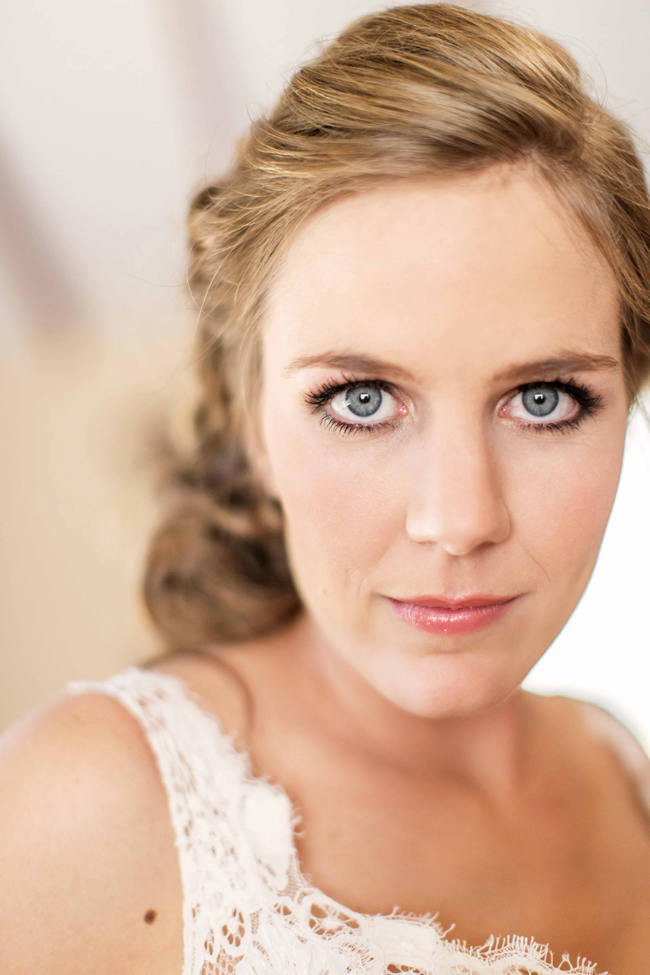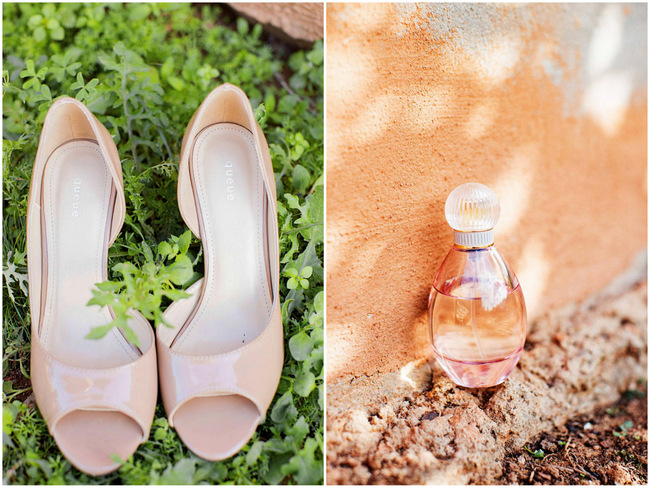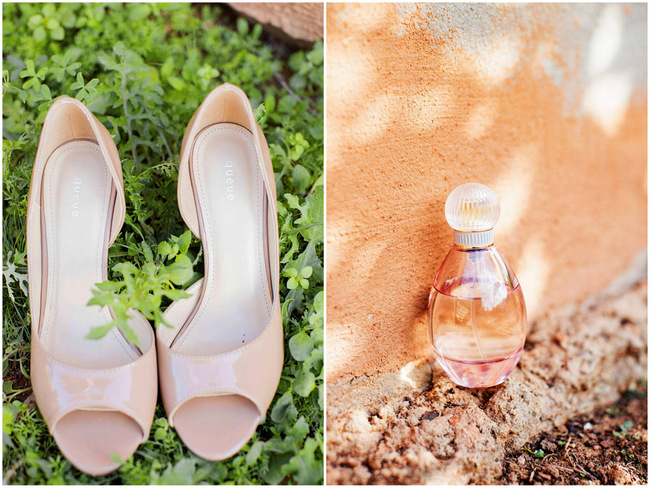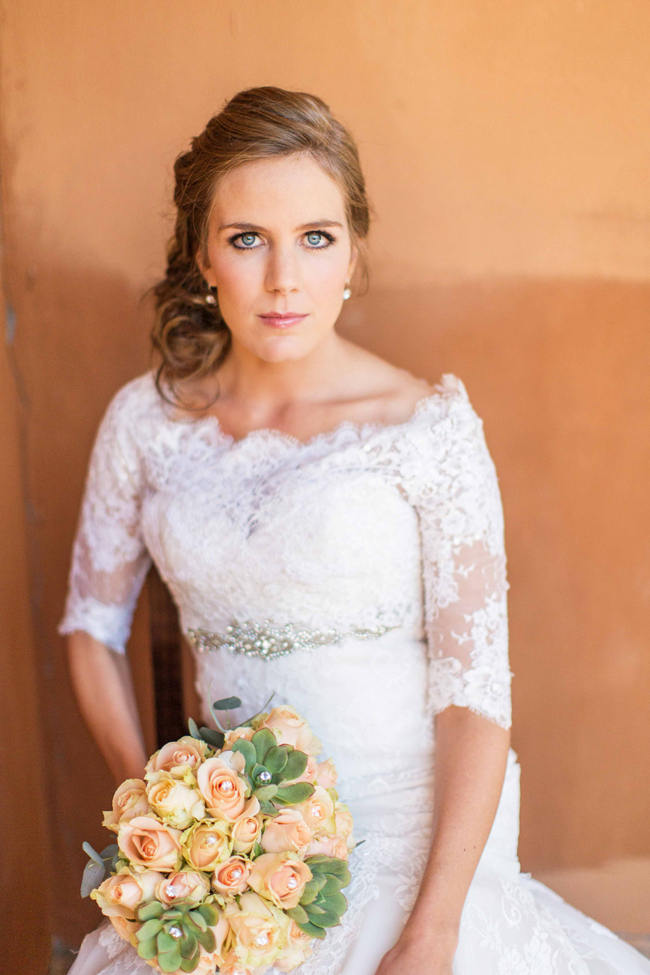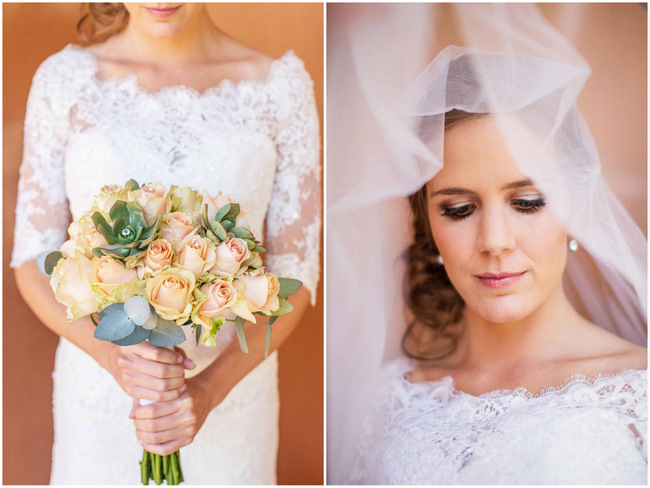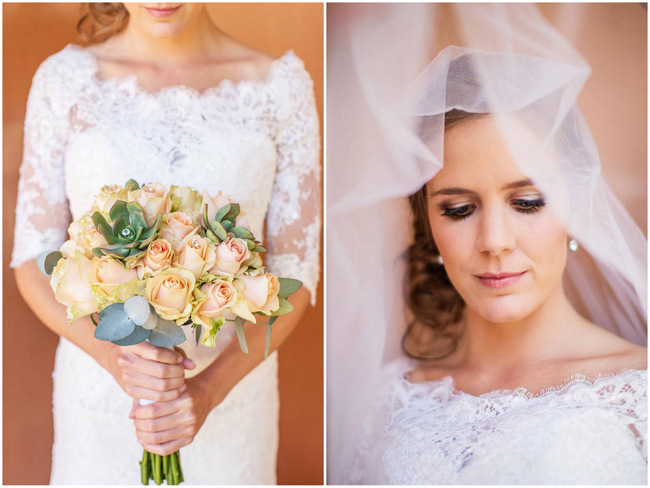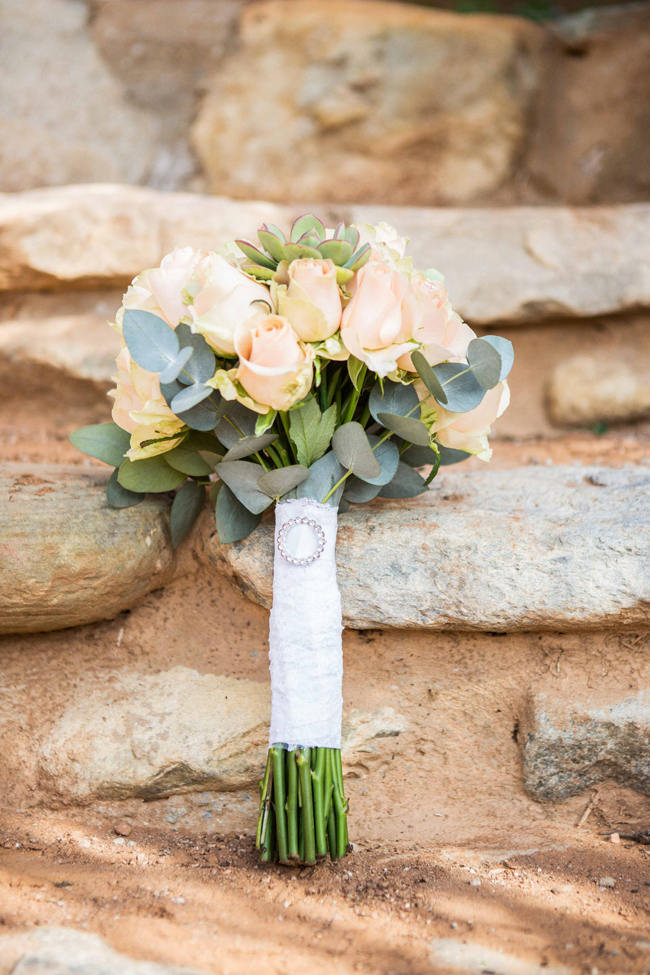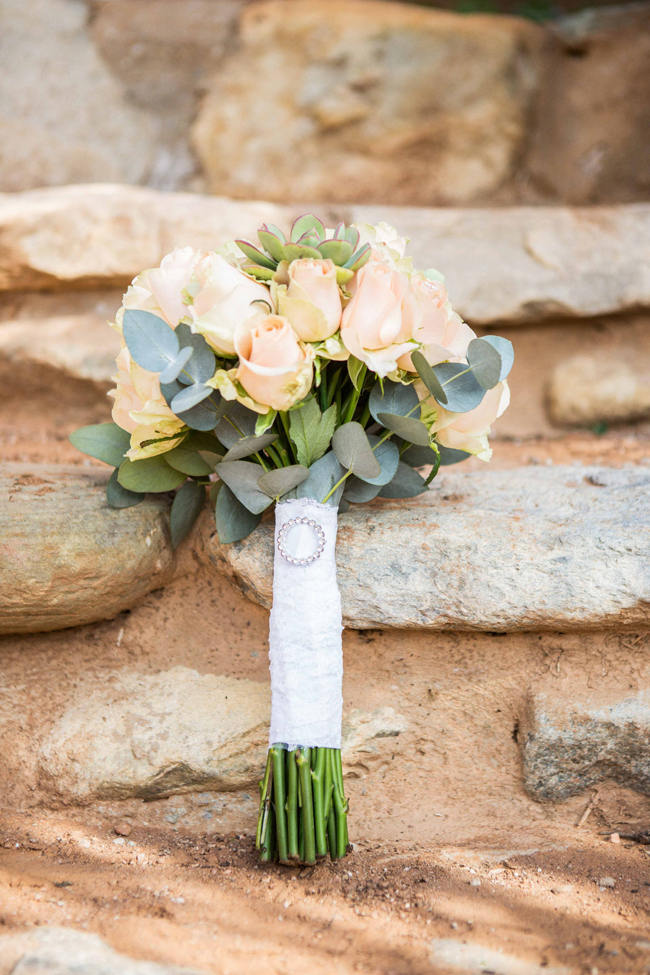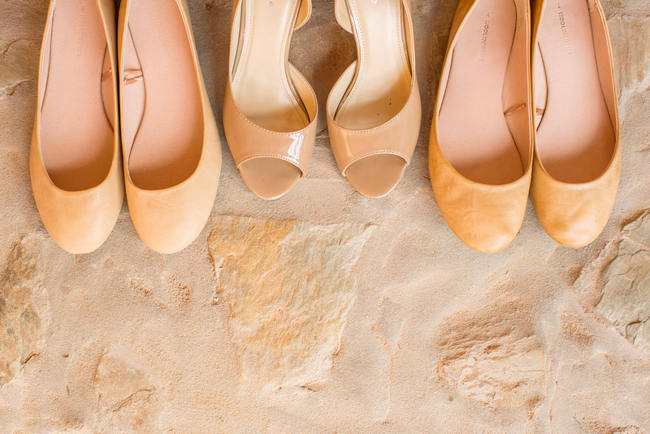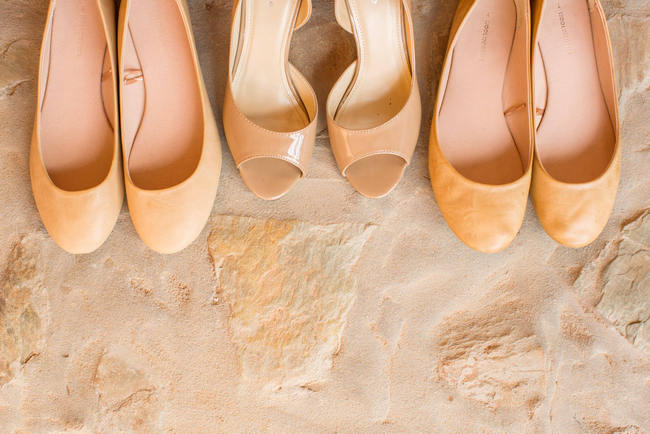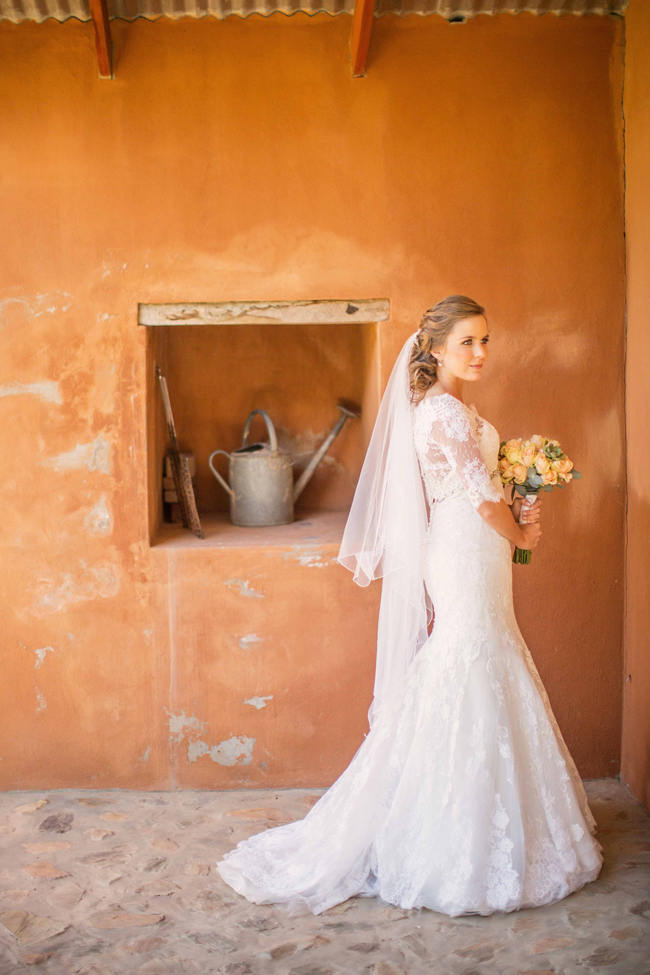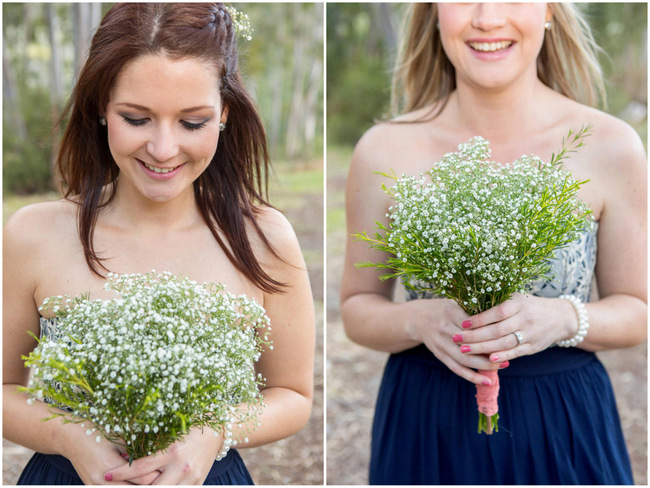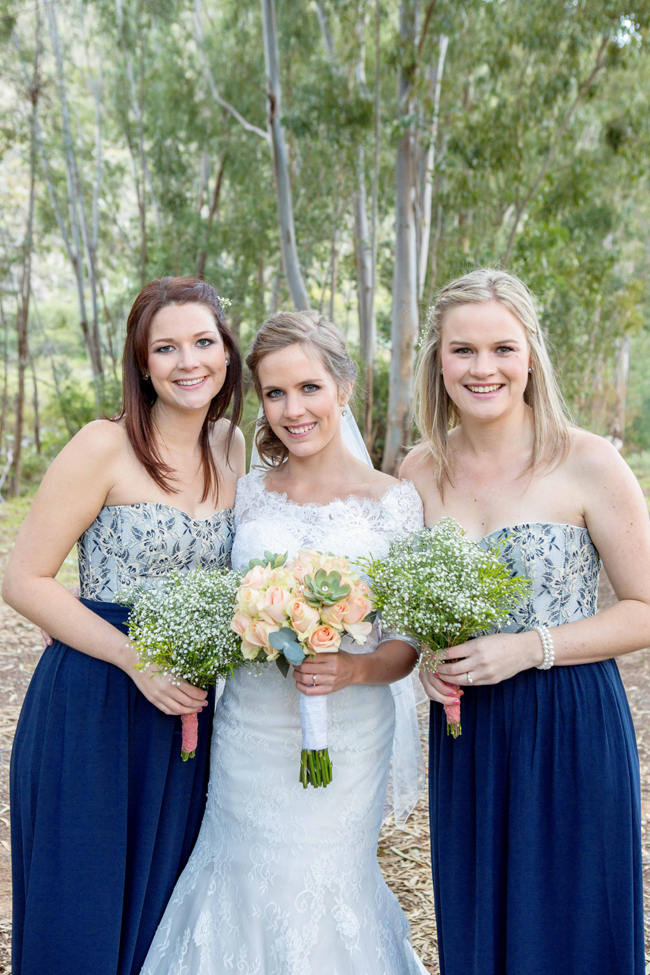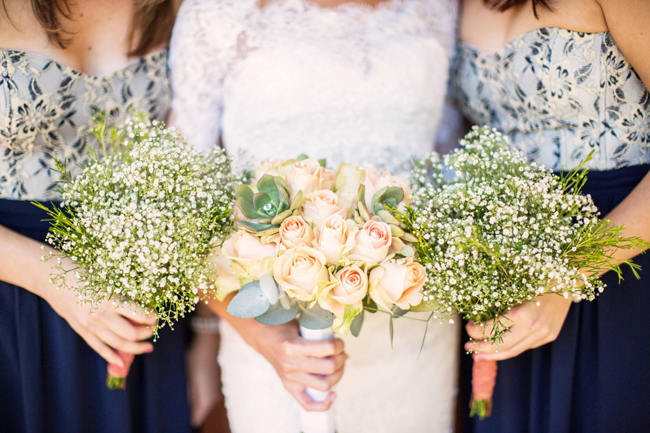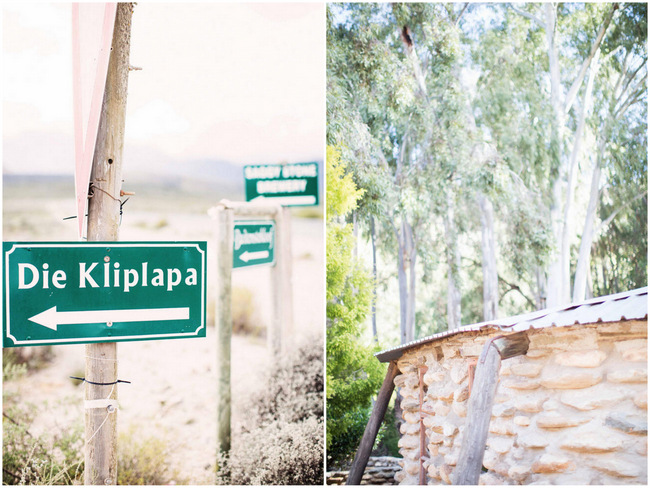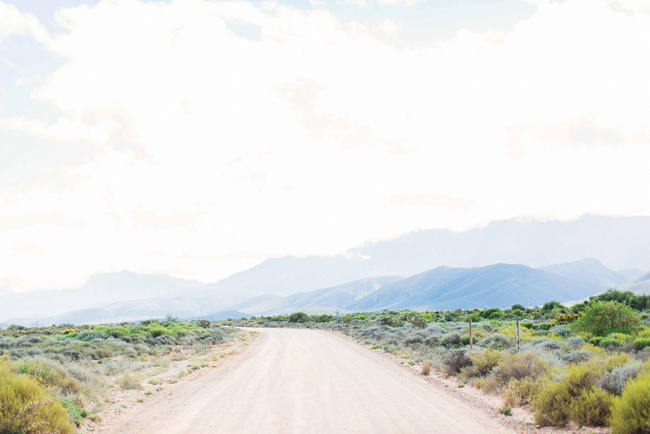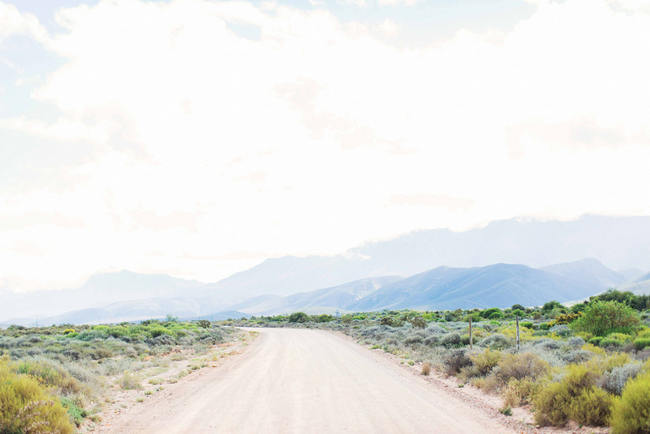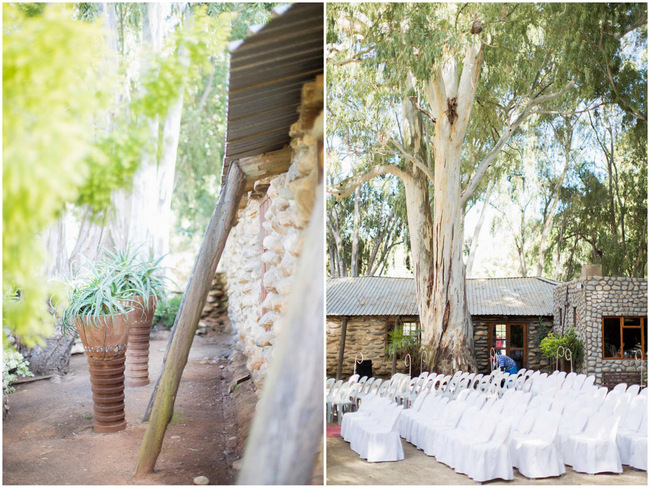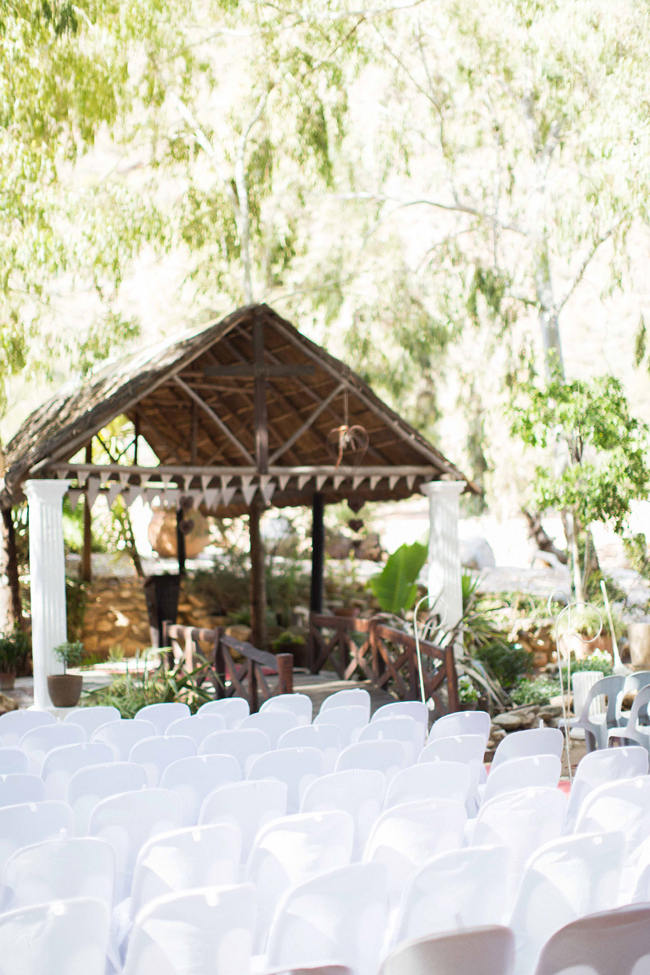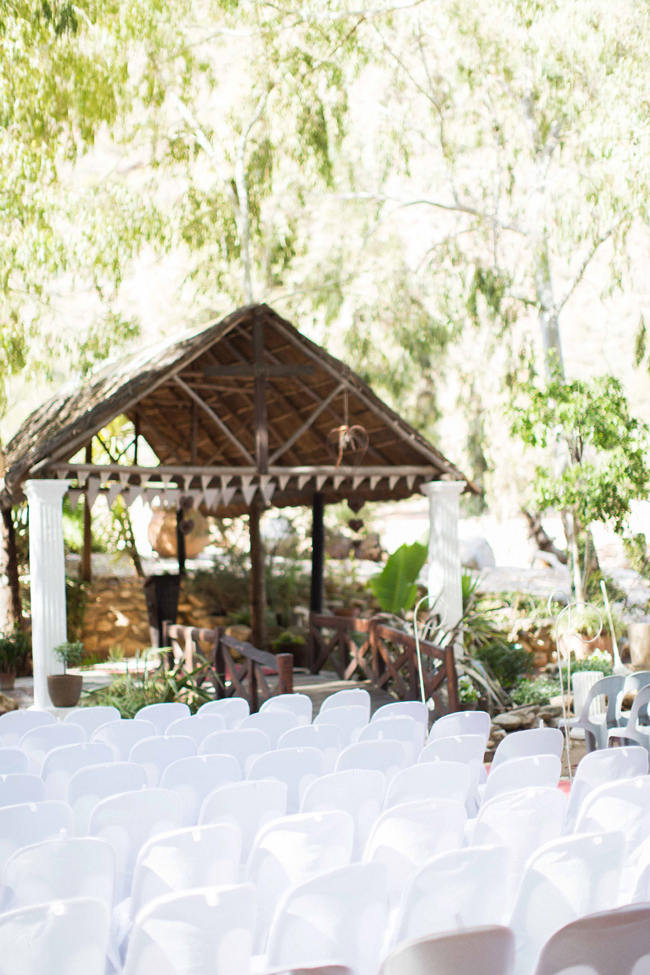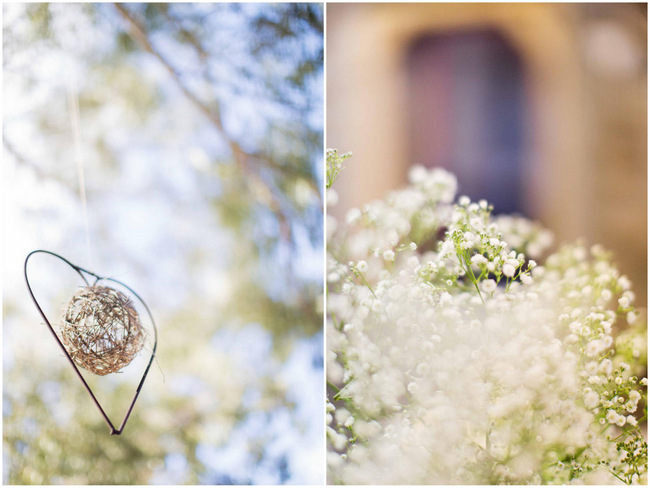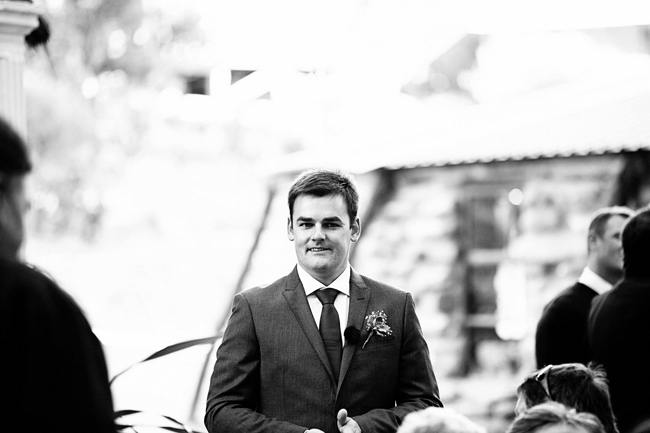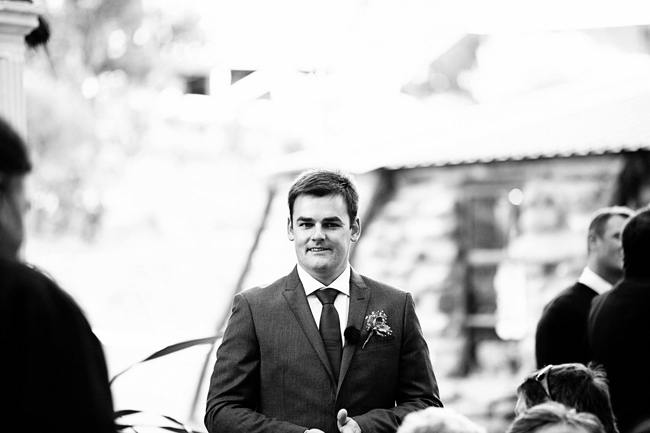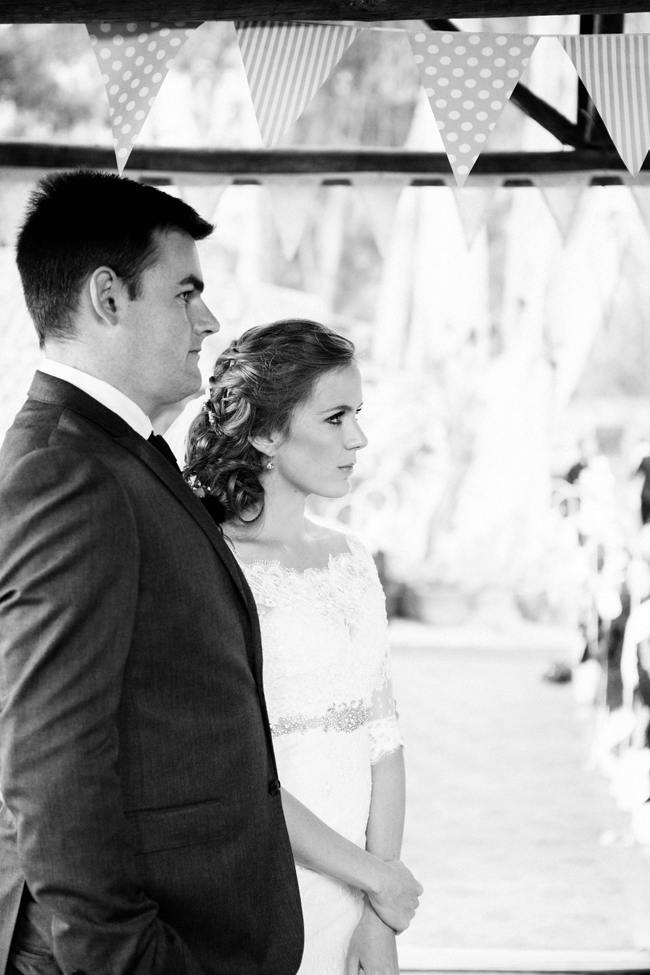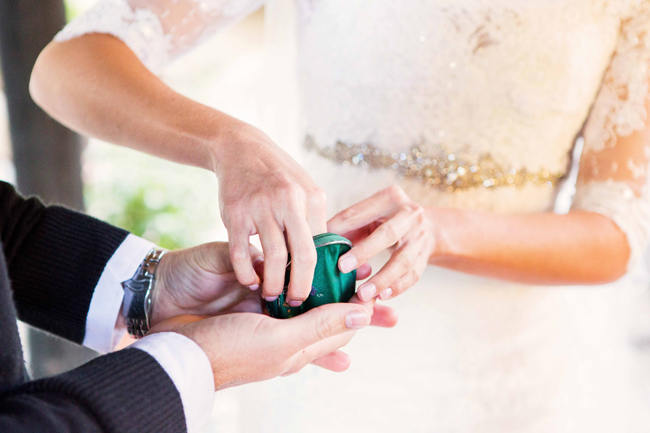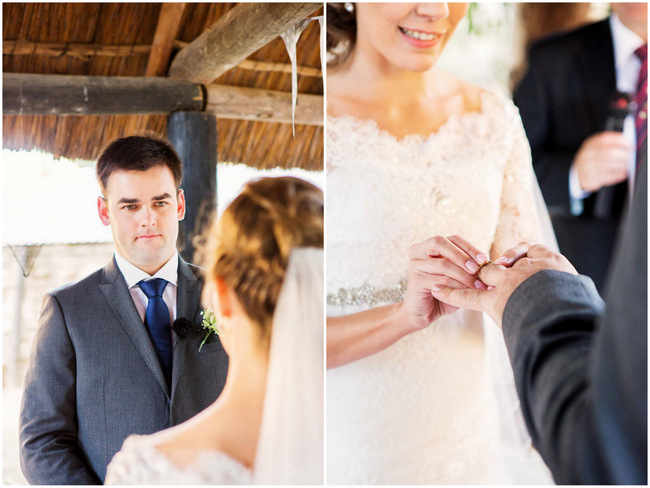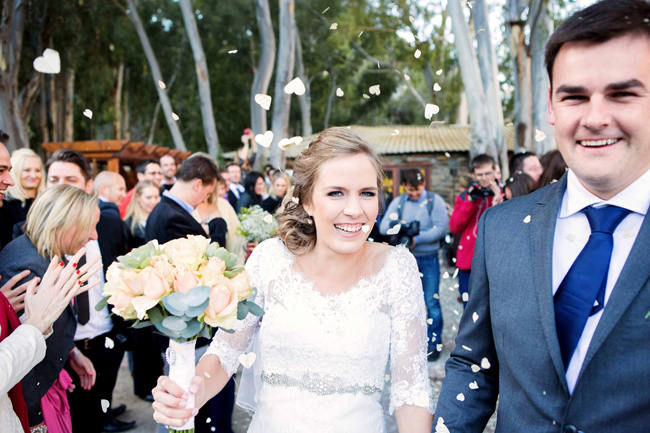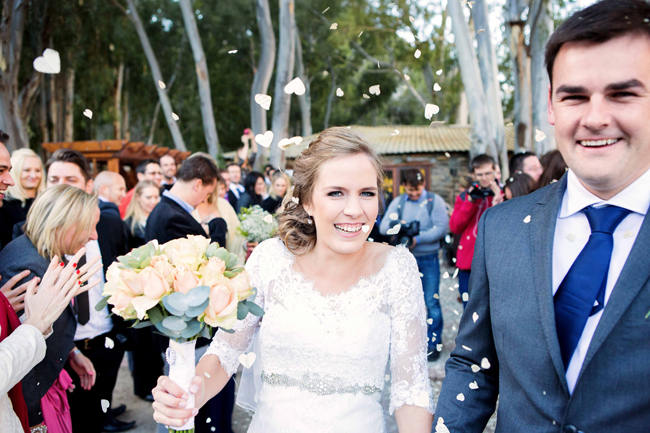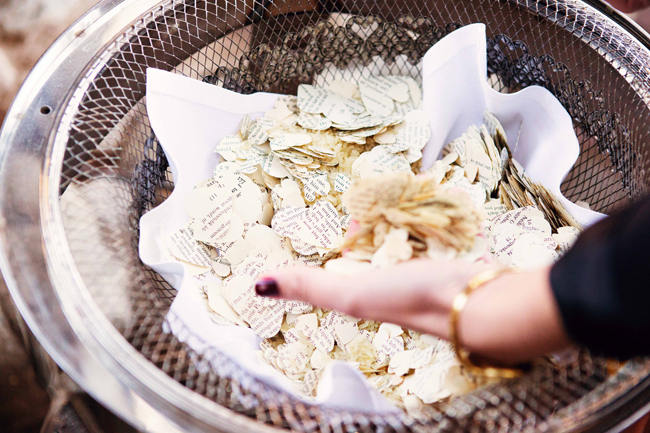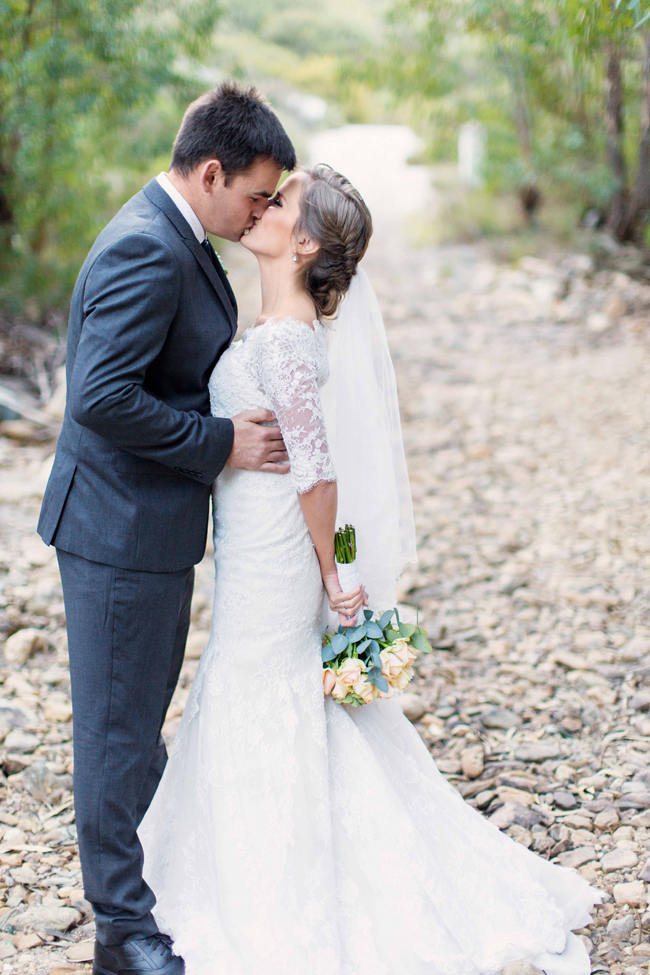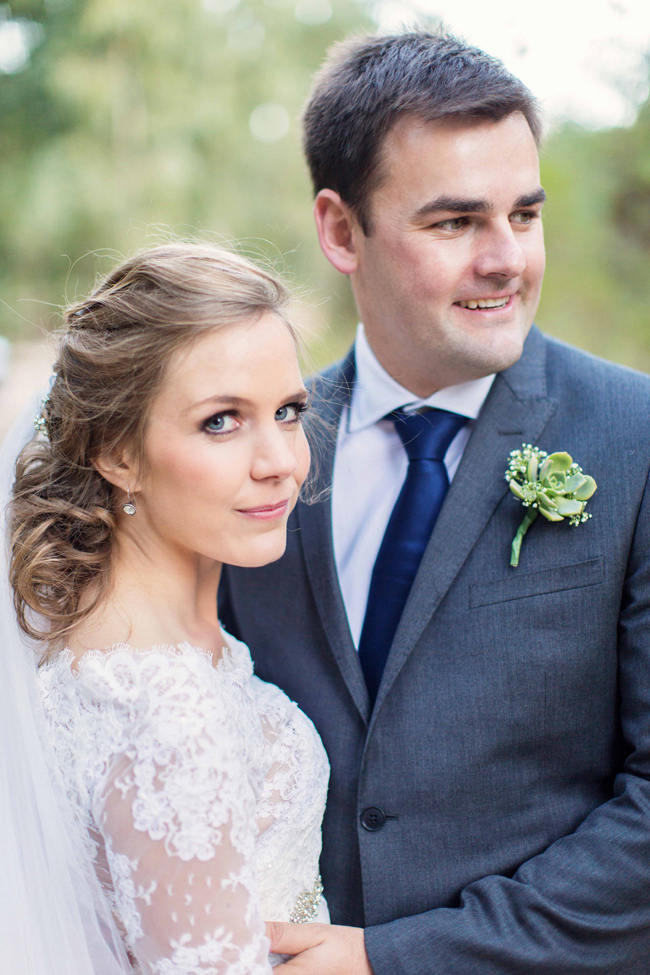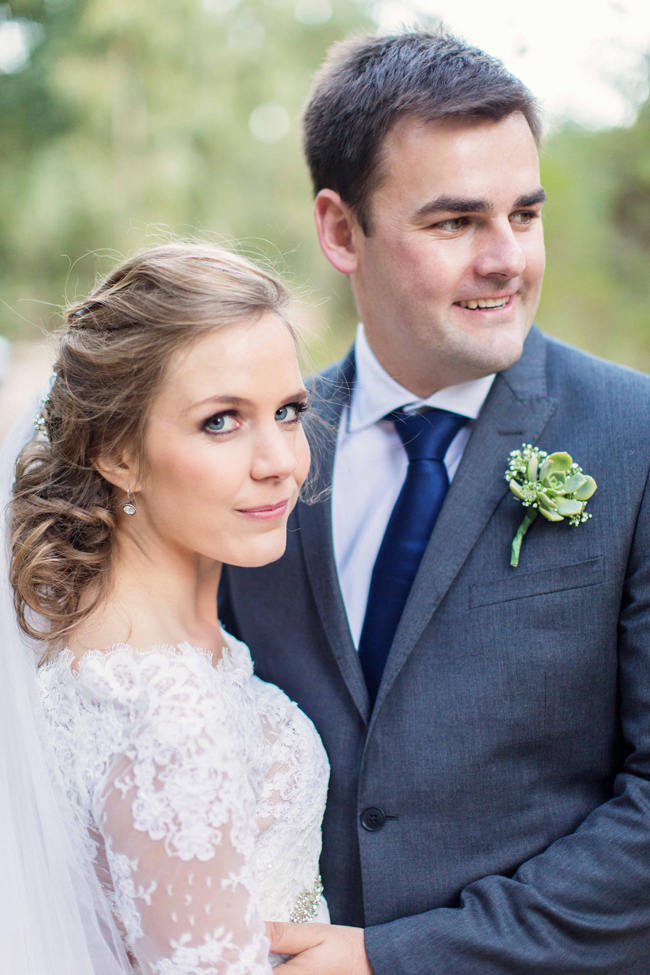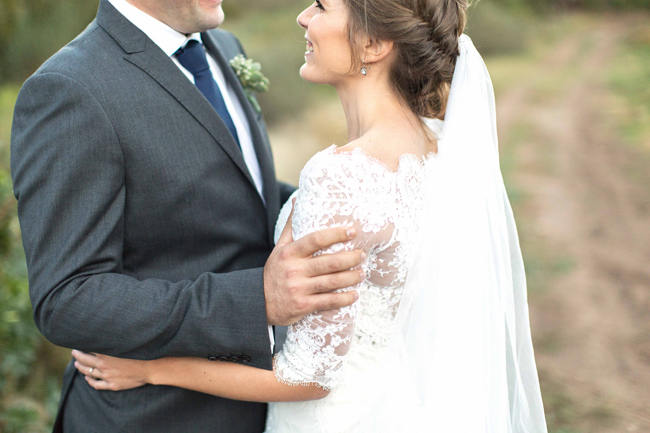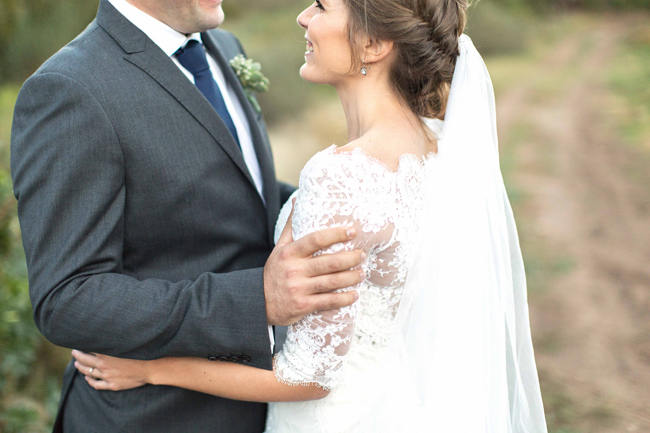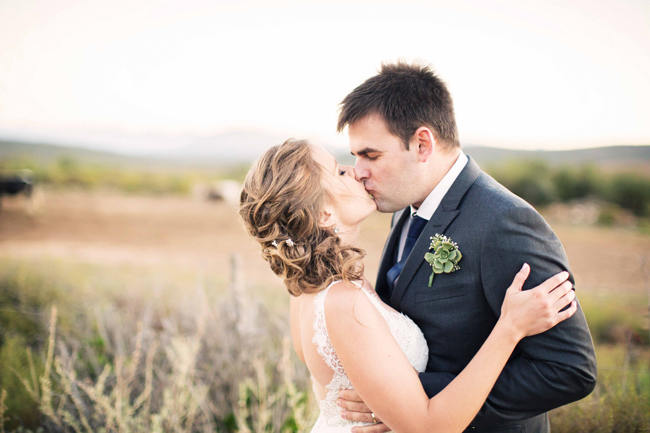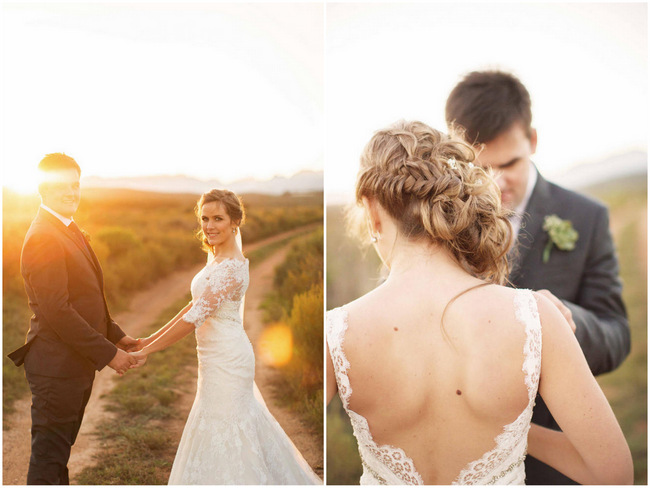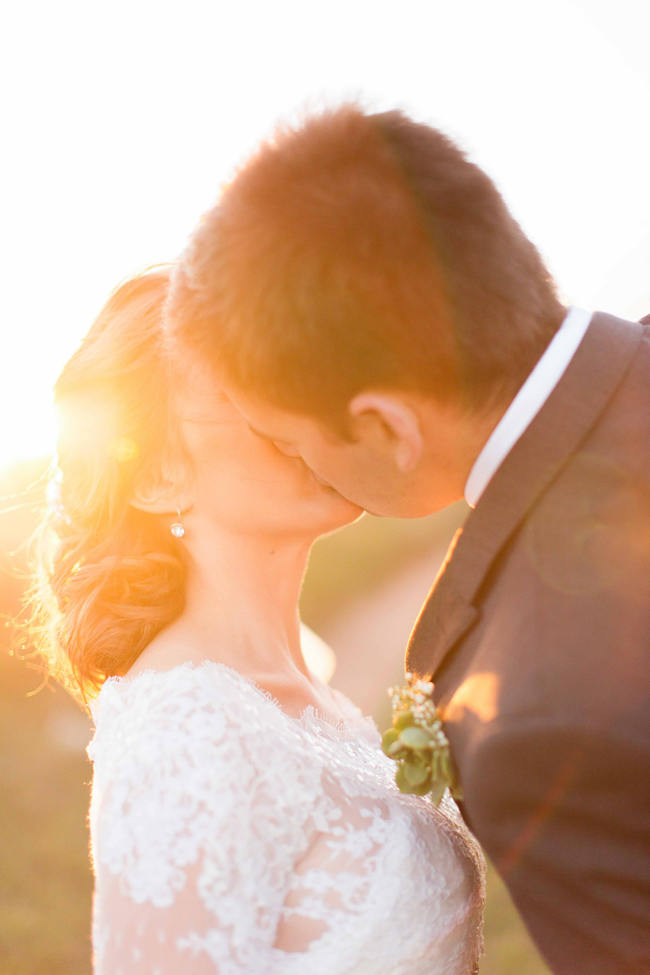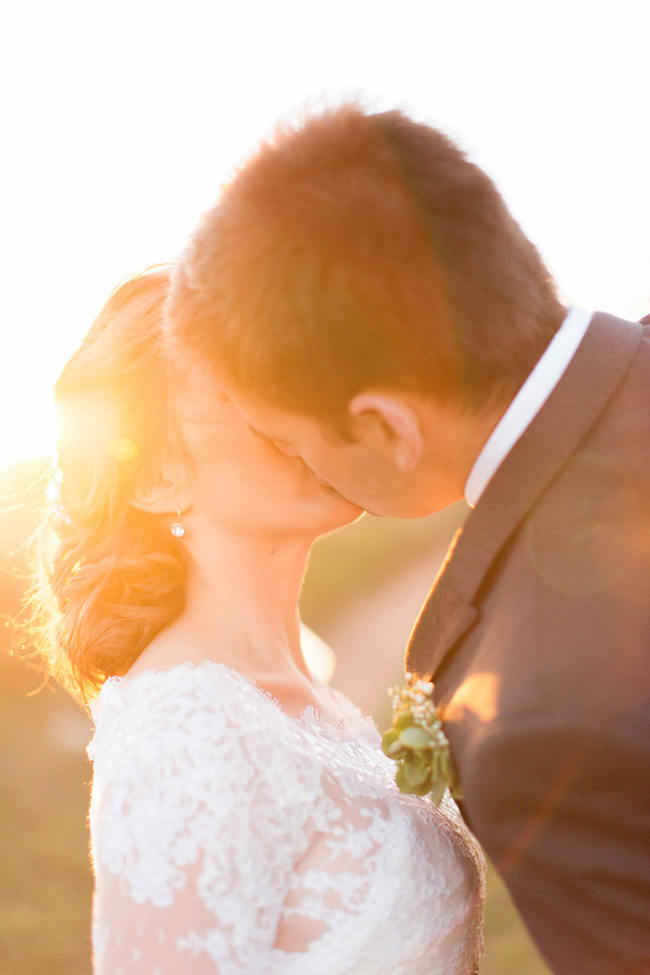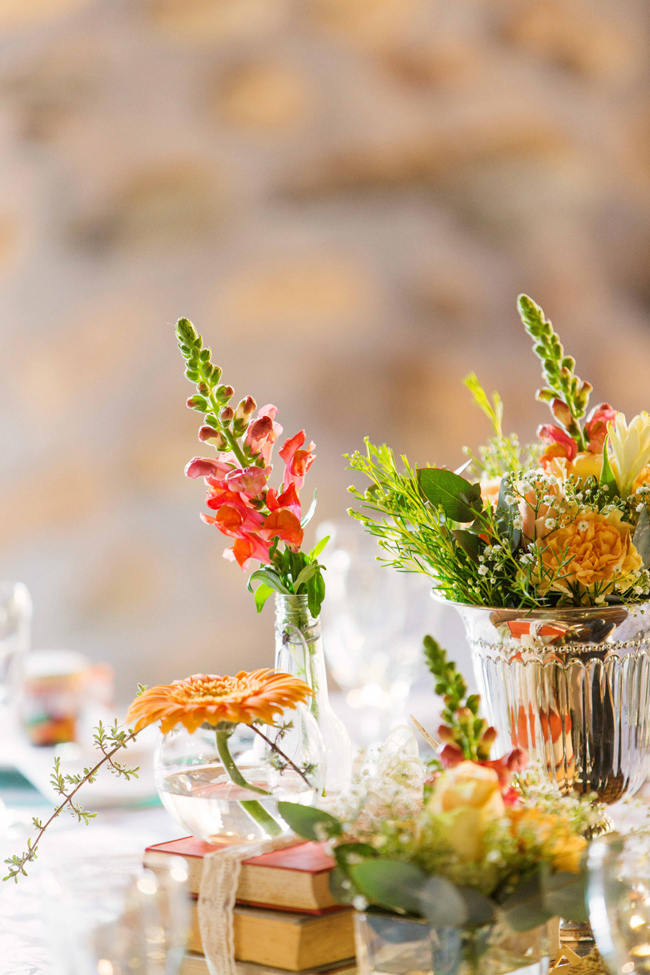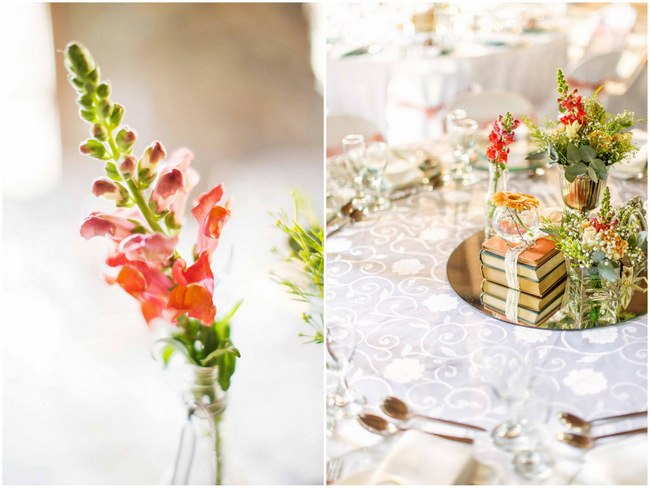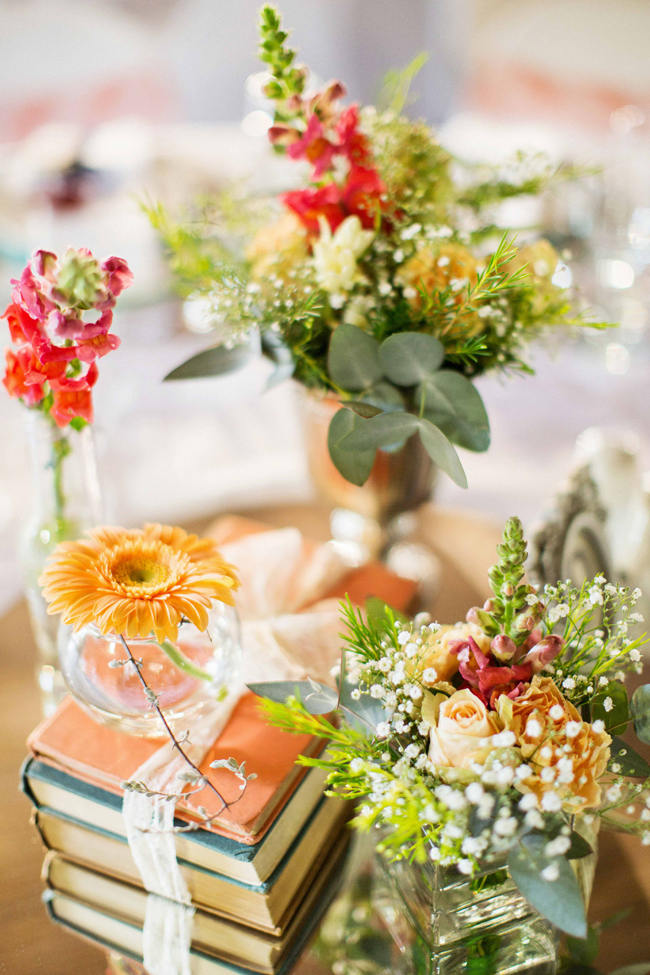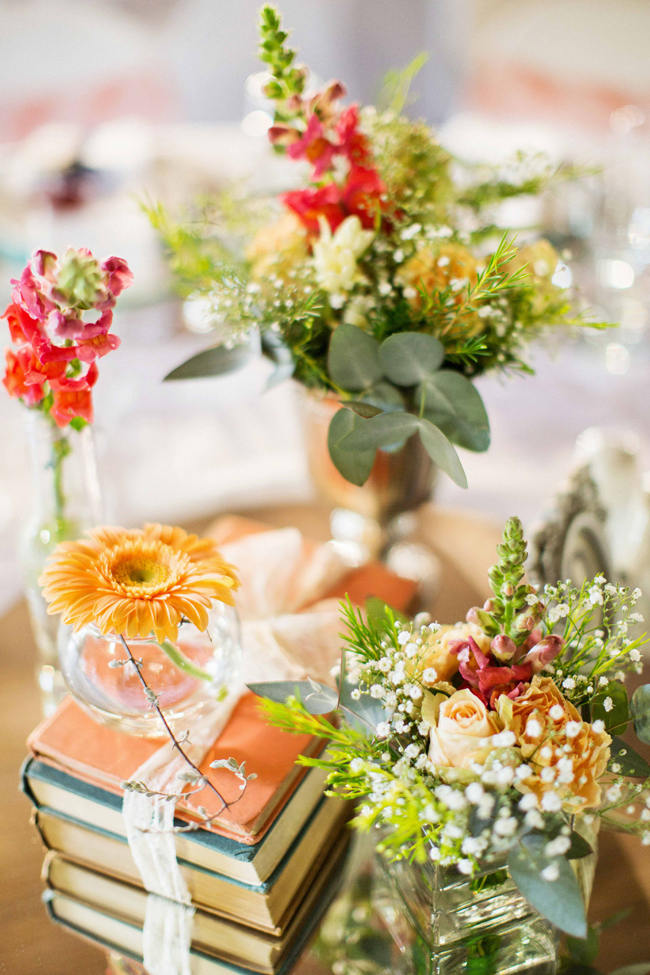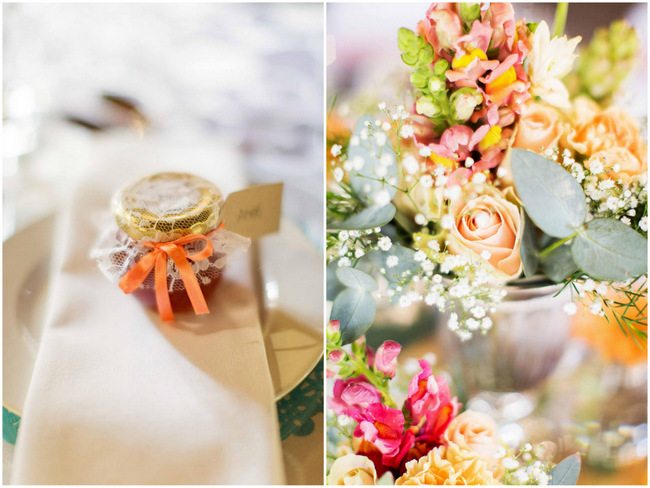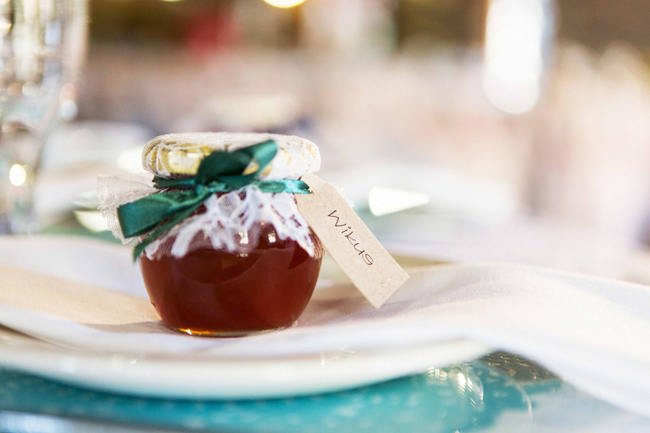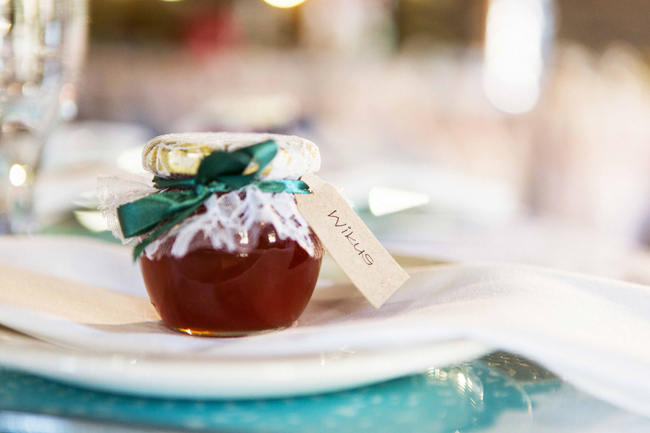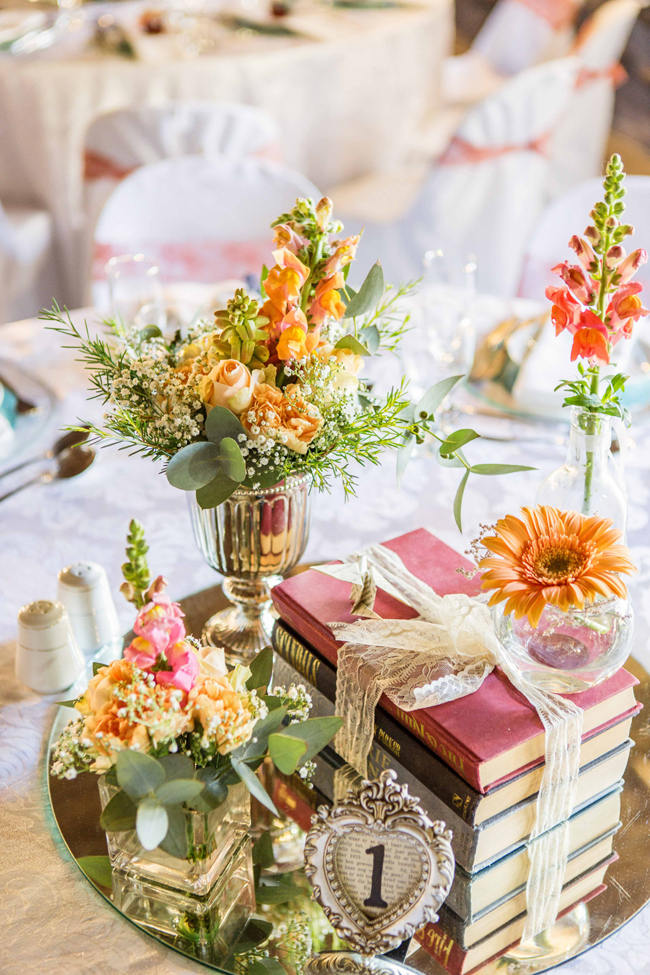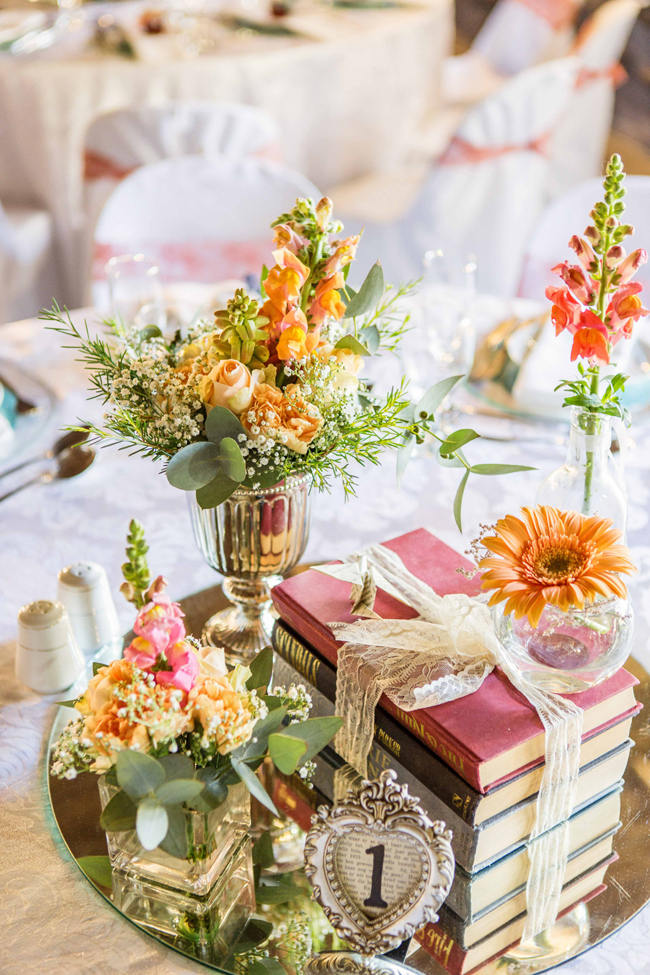 Rustic South African Farm-Style Wedding
Love Story: Michael and I met at university. We enjoyed each other's company and as started spending more time together we realised how much we had in common. Our engagement, more than four years later, was a complete surprise. We were on our way to Namibia, to visit my family. Half way to Windhoek we overnighted in a tiny spot in the middle of nowhere where Michael surprised me by transforming the room into the most romantic setting filled with beautifully lit candles. He got down on one knee and proposed – needless to say, lots of tears followed. It was very special and exactly how I wanted it to be – intimate and meaningful!
Bridal Style:  My  dress was created by Elizabeth Stockenstrom with lots and lots of lace. It had a low back with some sparkly detail around my middle. The lacy straps framed my shoulders nicely and ensured that I could dance the night away. For the ceremony, the straps were tucked into the dress, and I wore lacy three-quarter sleeves with a boat neckline. I only took the sleeves off once the reception started. Everyone was surprised with what seemed like an outfit change. The dress made me feel glamorous and special, I could not stop looking at it. My bouquet was made up of light peachy roses with a few desert roses to symbolize my Namibian hometown roots.
Bridal Party Styling: My two bridesmaids wore long strapless dresses in navy with some cream and navy lace detail at the top. The girls' bouquets were a small bunch of white wild flowers. The groomsmen were handsome in black bottoms, crisp white shirts and navy ties. The cold day required for black jerseys/pullovers.
Groom Styling: My husband's mother and little sister handpicked a handsome suit by Hilton Weiner, which he wore with a white shirt and a textured navy tie completed his look.
Wedding Ceremony Details: The ceremony took place outside in the small outdoor chapel. Our guests sat under the beautiful eucalyptus trees over looking the chapel. Small glass jars with flowers hanging from shepherd's picks aligned the isle. The song we chose was a beautiful instrumental combination of Love Story by Taylor Swift and Viva la Vida by Coldplay played by the Piano Guys. It was a freezing cold day, but I enjoyed every minute of it.
Seating Chart:  Our seating charts were printed on off-white paper, using a corner punch to add some detail. This was placed on wooden blocks hanging on a chain from a frame in front of the reception area. We used what was available at the venue – it was pretty and did not cost us anything extra.
Vintage Book Page Confetti: A lot of effort went into our confetti! My husband's little sister spent her days punching hearts (almost one by one) out of old reading books! I had this idea in my mind, and did not realize how much time it was going to take. It was worth it though, the confetti photo's are some of my favourites. 🙂
Advice for Brides:
Do NOT consider too many options. Another bride told me she only considers three options for every aspect of her wedding. Three Photographers, three videographers, three wedding venues etc etc. Being a VERY indecisive bride, it made a lot of sense to me to choose from a handful of providers instead of considering hundreds of possibilities. It takes too much time, and only adds to the stress, confusion and being worried that you made the right choice.
Try to do as much of the planning yourself, and when it comes to wedding favours, stationery, invites etc, you can save quite a lot if you get friends and family to help.
Decide on what's important for you, if you don't feel strongly about something that MOST other people do at their weddings, change it, or leave it. There is no point in spending money on something that you don't really want.
♥ ♥ ♥ Recreate the magic with these wedding vendors: ♥ ♥ ♥
Venue Kliplapa, Robertson  // Photographer Marli Koen  // Dress Elizabeth Stockenstrom  // Brides Hair & Make Up Caren  //Flowers and Decor Kliplapa // Favors Groom's Grandmother //
Getting married on a farm and looking for ideas? Check out this stunning farm wedding featuring 800 paper flowers! Ooh, and for even more beautiful peach weddings, head on here, too!