Wedding Blooms to Make You Swoon ♥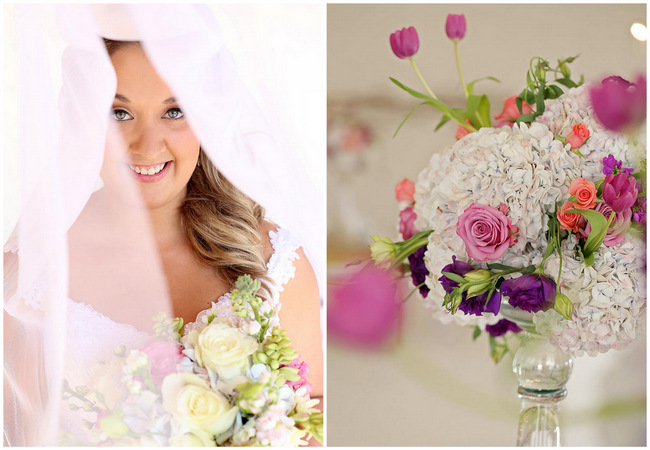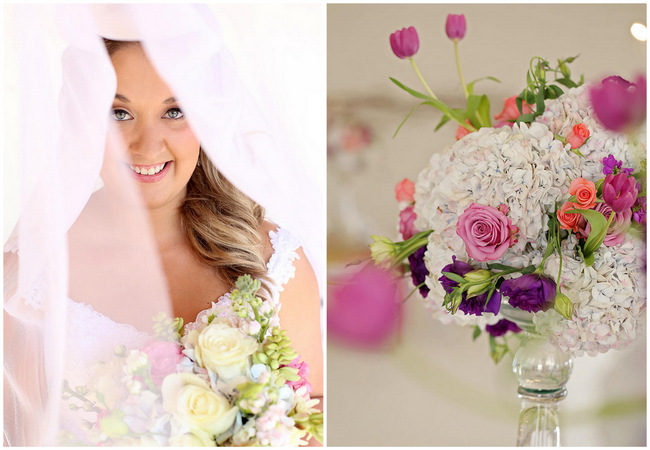 Lerika and Peter were married during winter at Kleinevalleij in Wellington, South Africa. But looking at their bright and bloom-tiful pictures, you'd be certain they were married during spring!
Their wedding day was a whimsical, colourful celebration filled with pastel pinks, purples, grey and white. The bright and playful florals from Die Gieter, mixed with clean, modern decor and event design by Kraak, set the scene for a celebration to remember! The beautiful images detailing each and every special touch of Lerika and Peter's perfect pink and purple Kleinevalleij wedding were brought to us by Agape Studio, who we're so happy to be featuring for the very first time. Thanks for the eye-candy Agape!
"We carefully selected and tasted all the wines for the tables with our Dads," shares Lerika. "It was to share this with our families and bridal party during the wonderful week before the wedding. The boys had fun fitting their suits together with both our Dads, too. In memory of my mother, Maria, I wore a special heart locket in her honour.
"One of the things we did differently was cutting the cake immediately after the ceremony. This allowed our guests to have some bubbly, canapes and cake whilst we were away taking photos. Because we're currently living in the UK, we included a red British postbox as part of our wedding decor and selected our deserts with proudly South African options: Malva Pudding, Melk tert, Mini Dom pedros and Peppermint crisps!"
Pink and Purple Kleinevalleij Wedding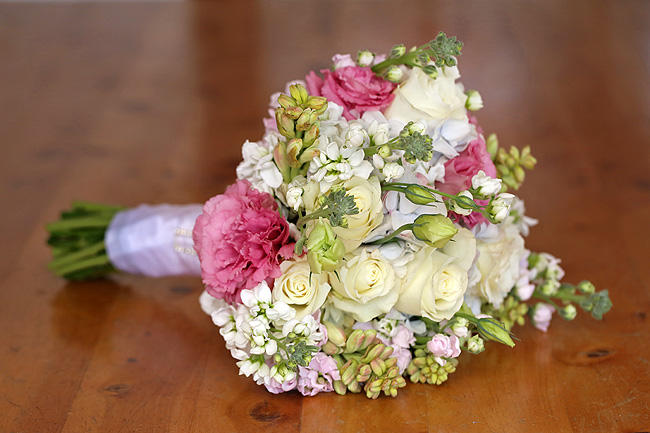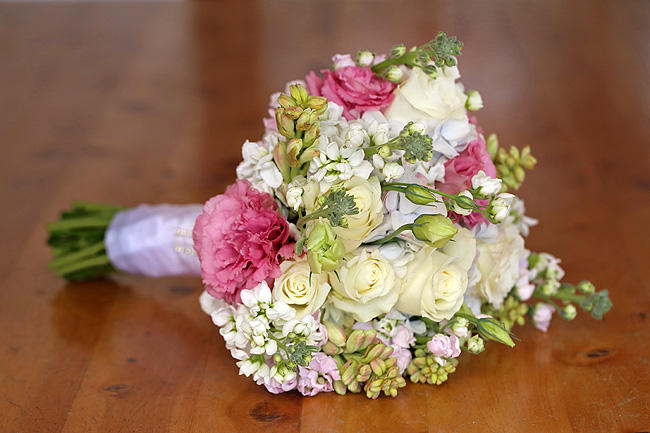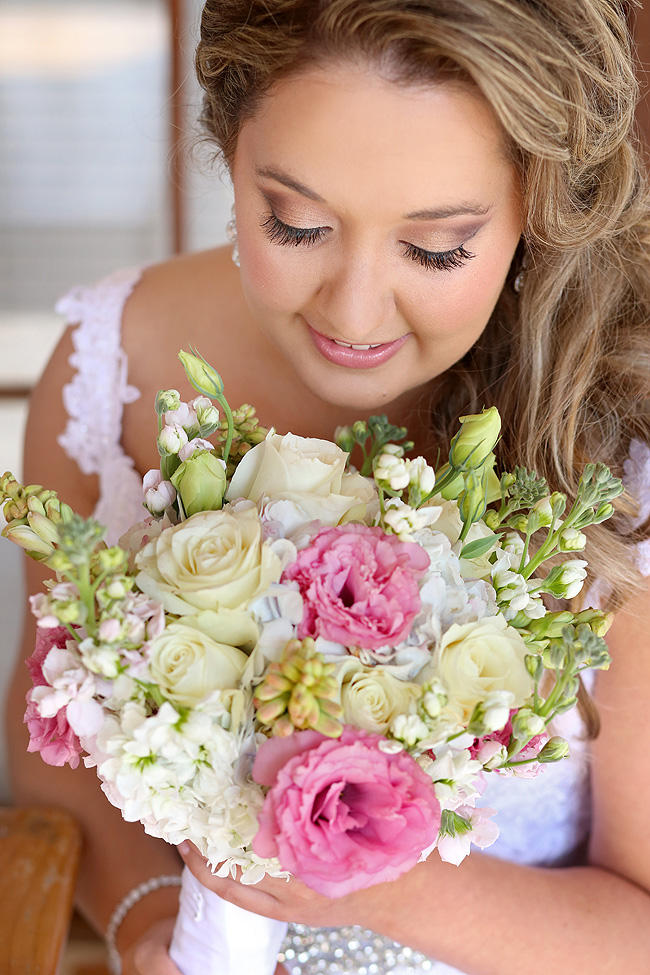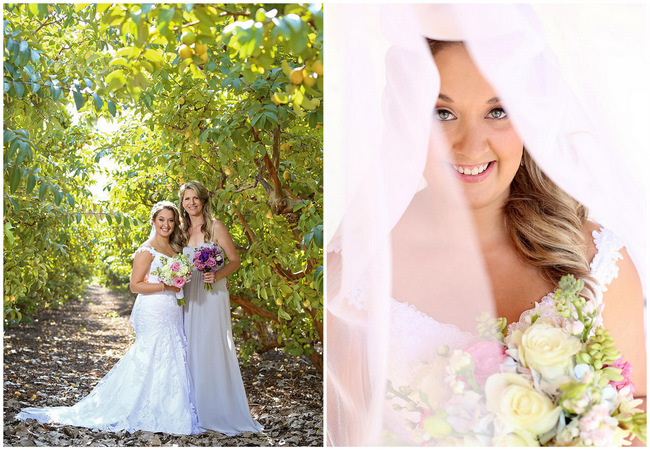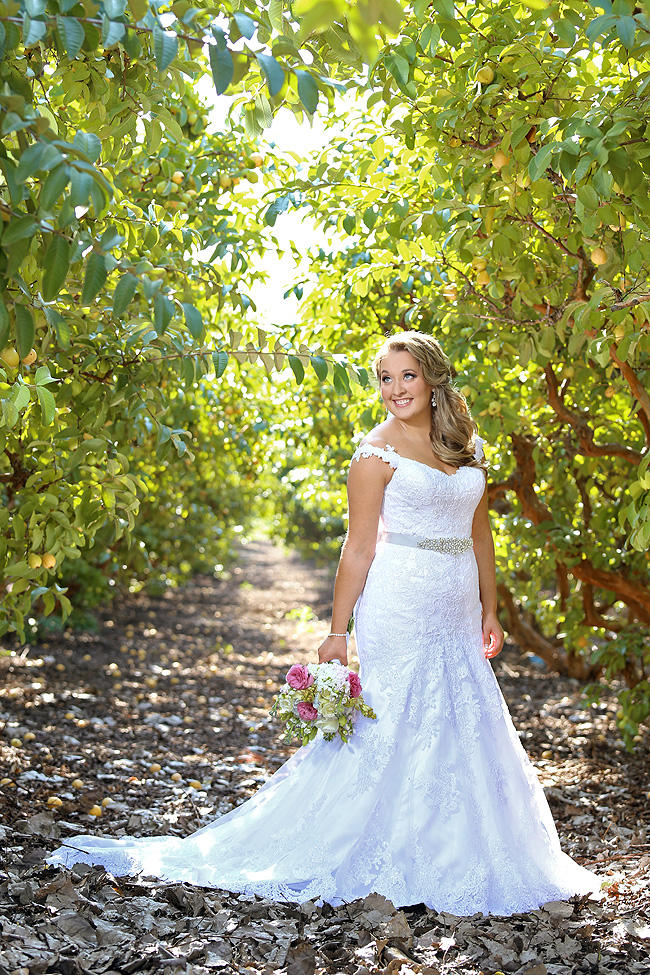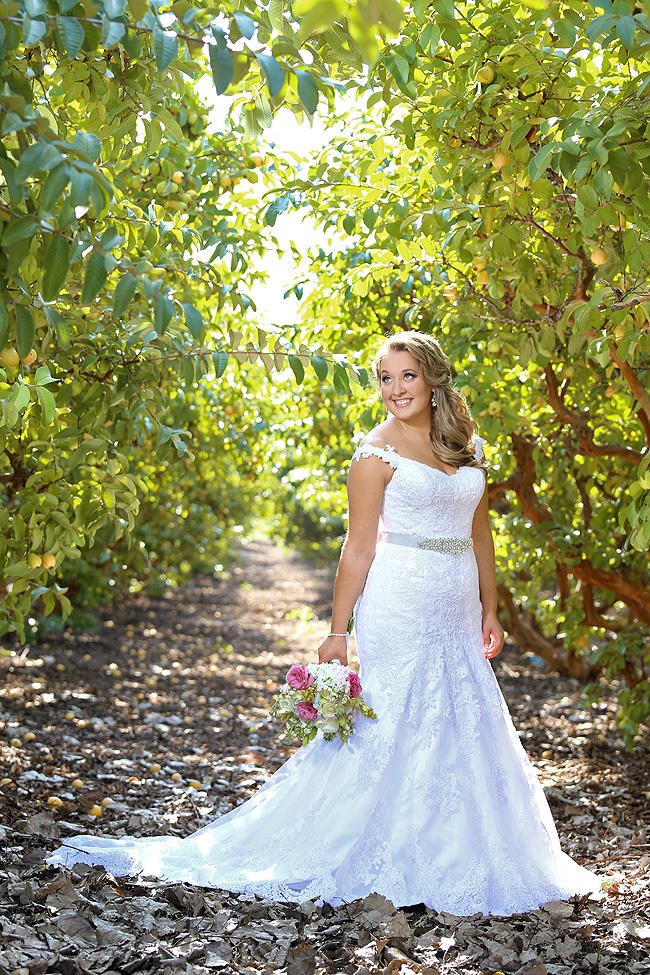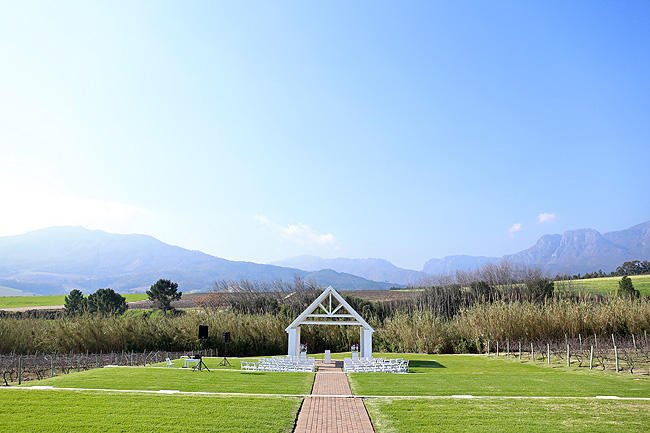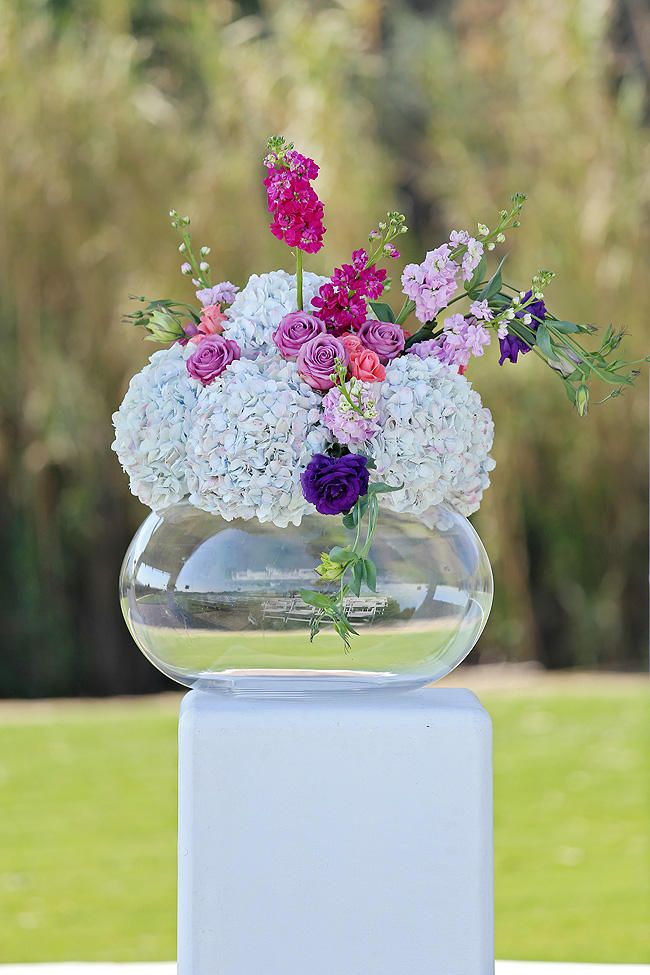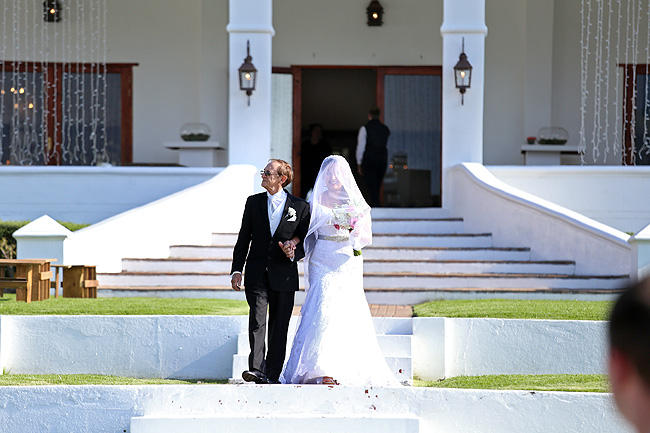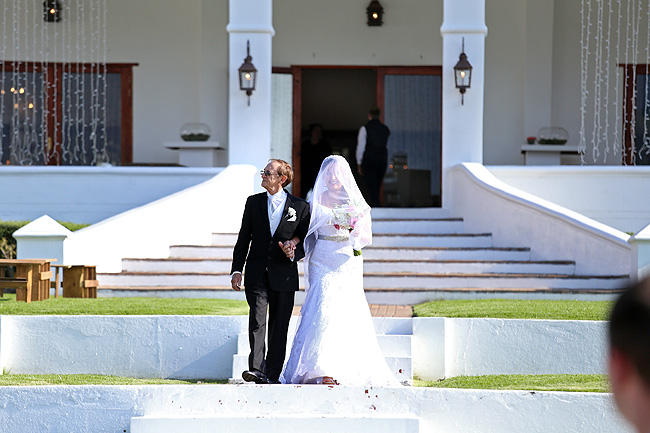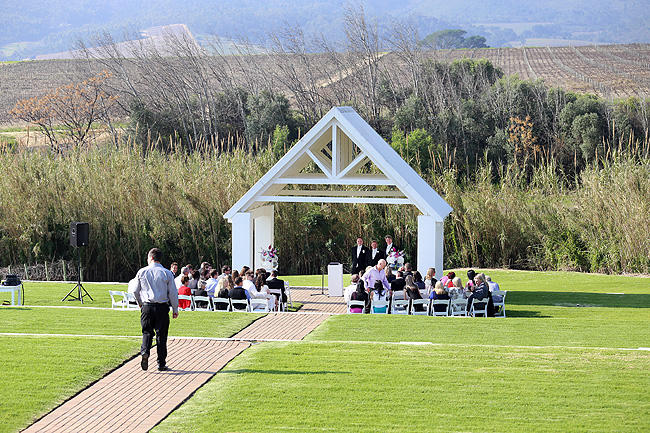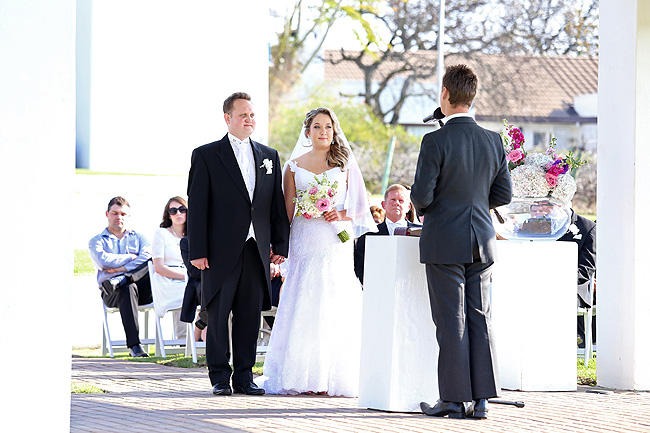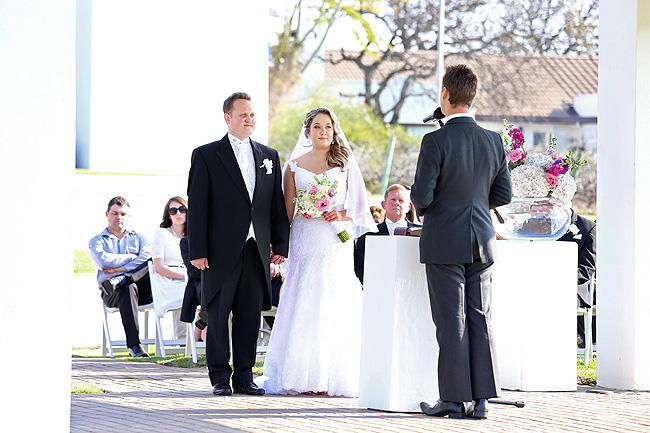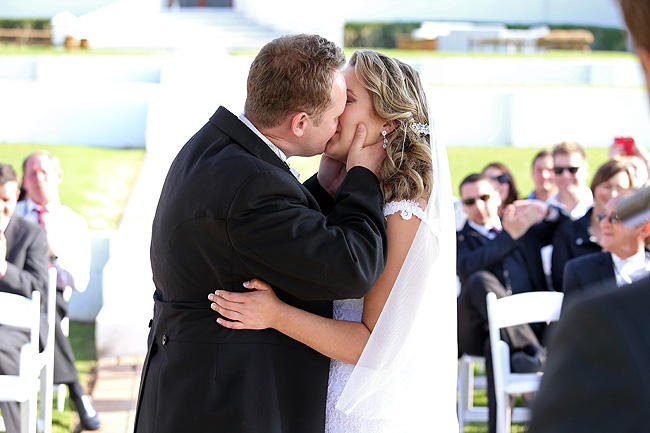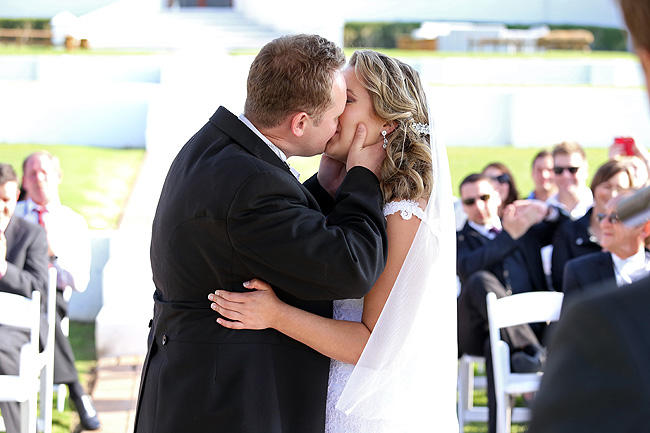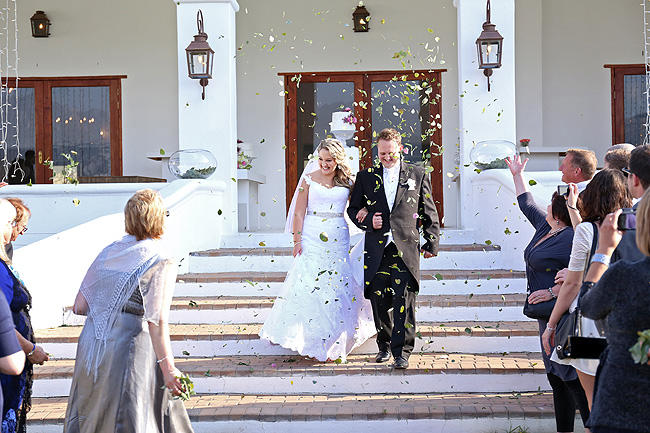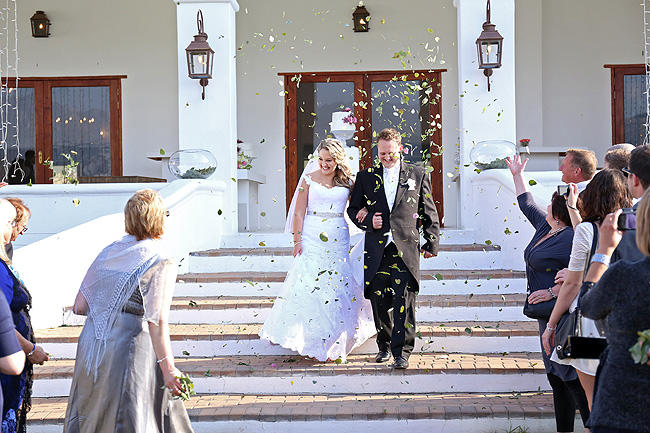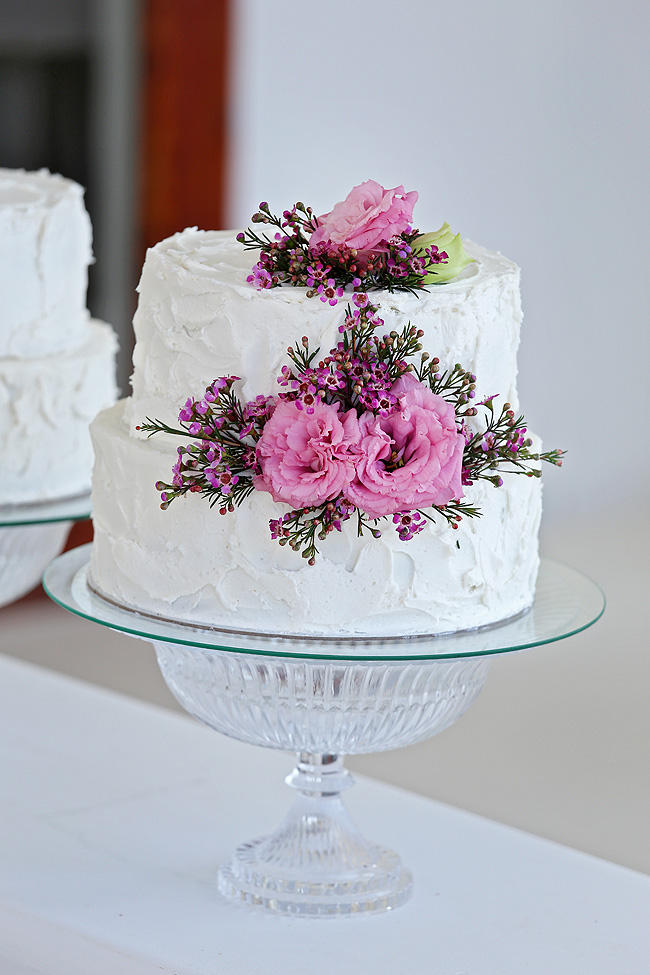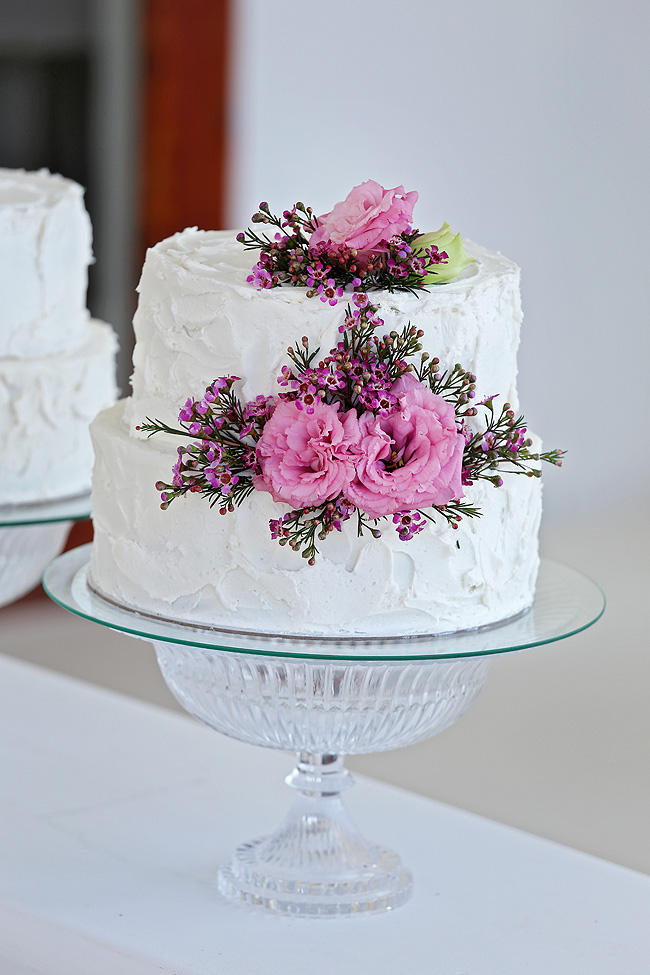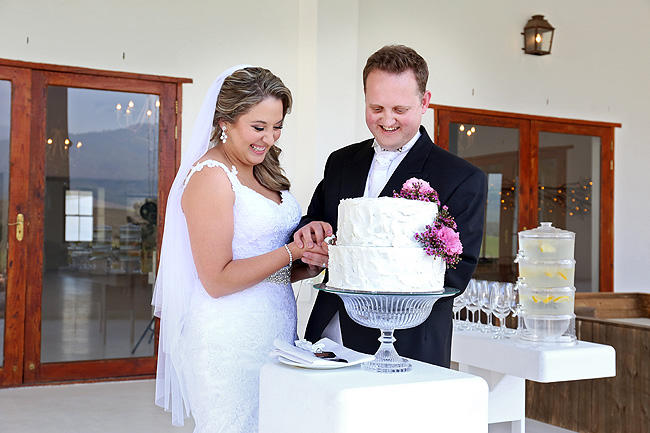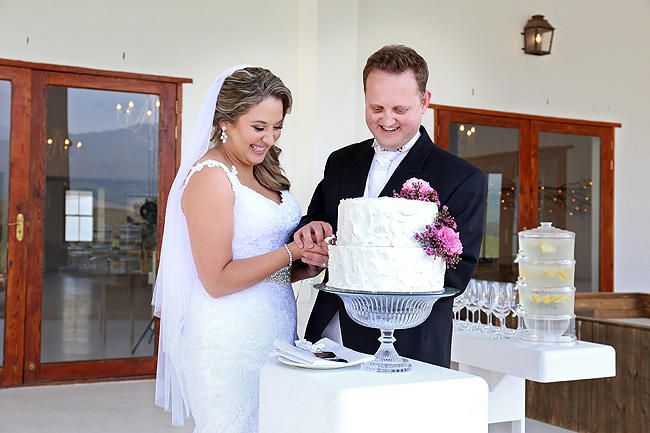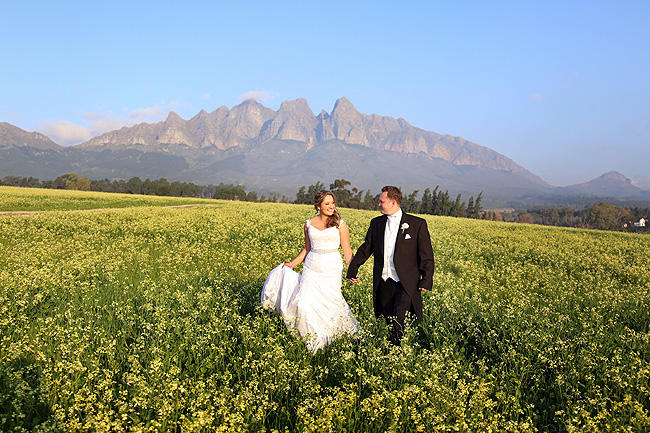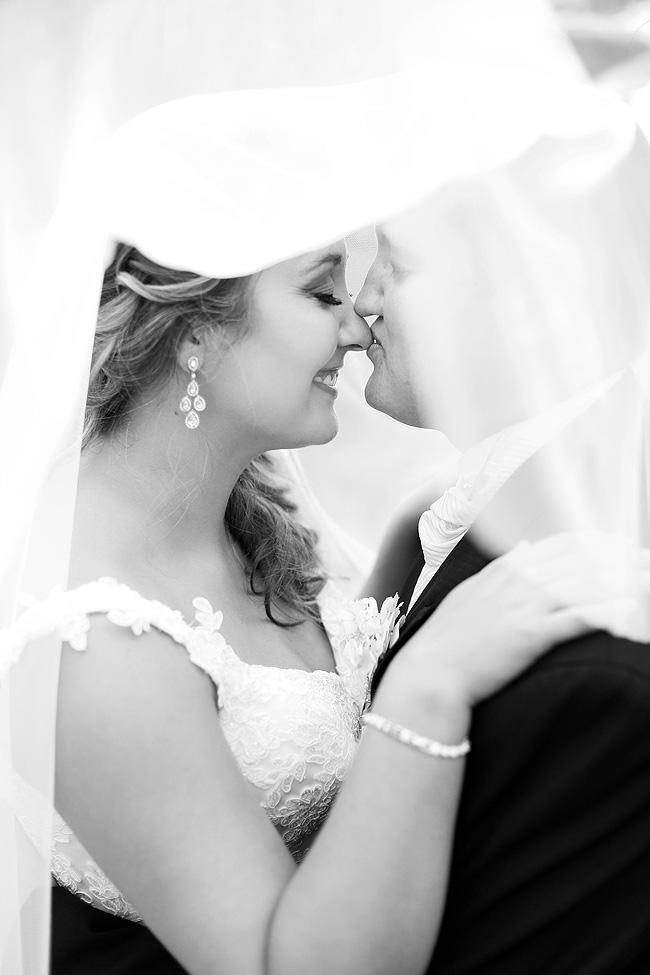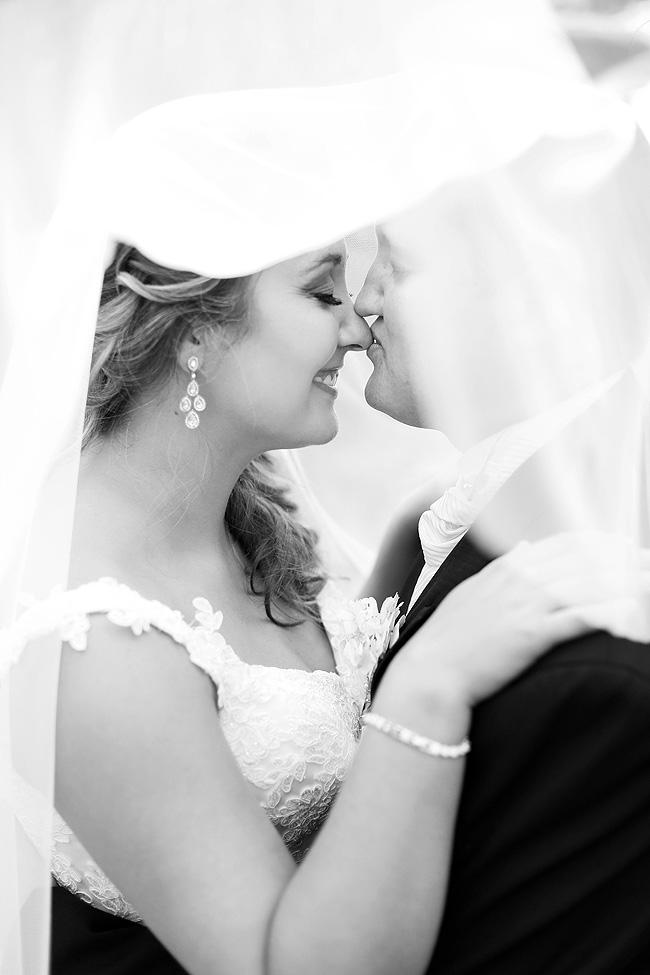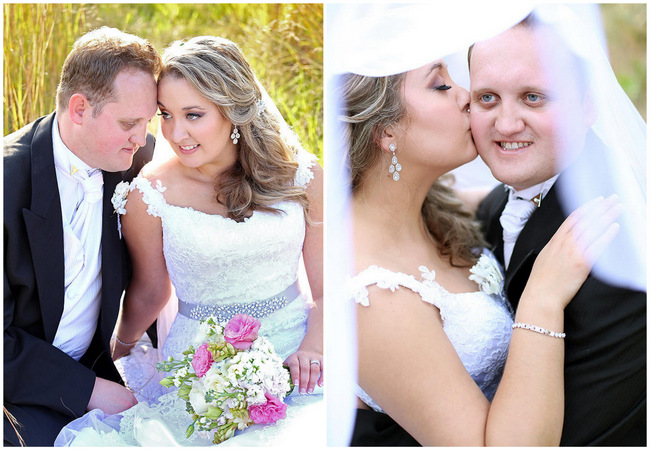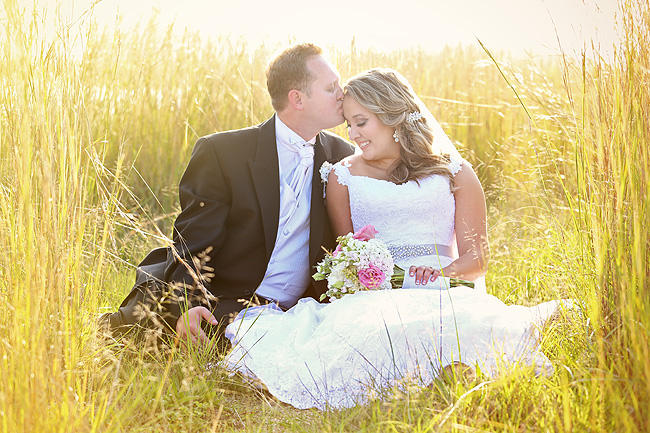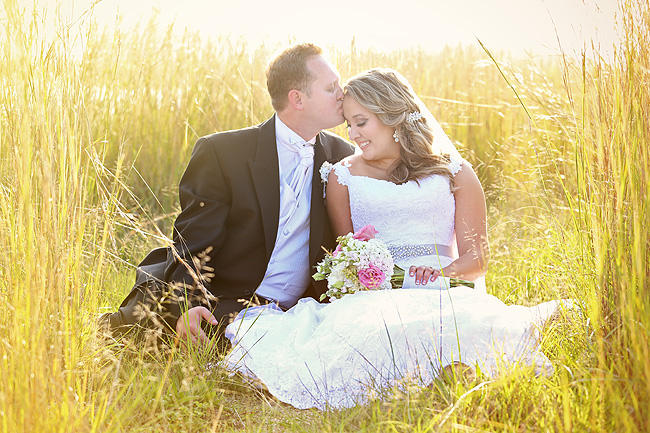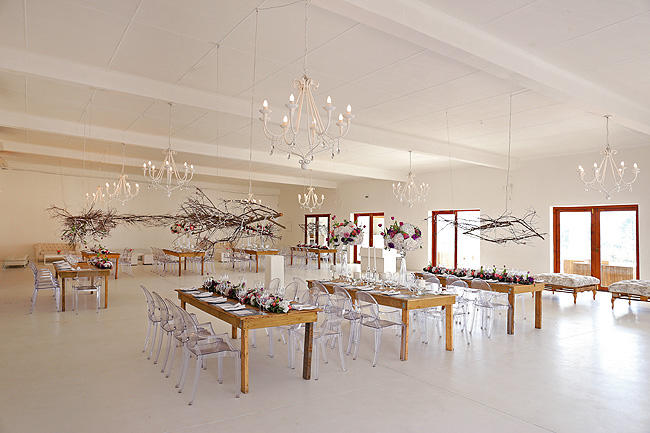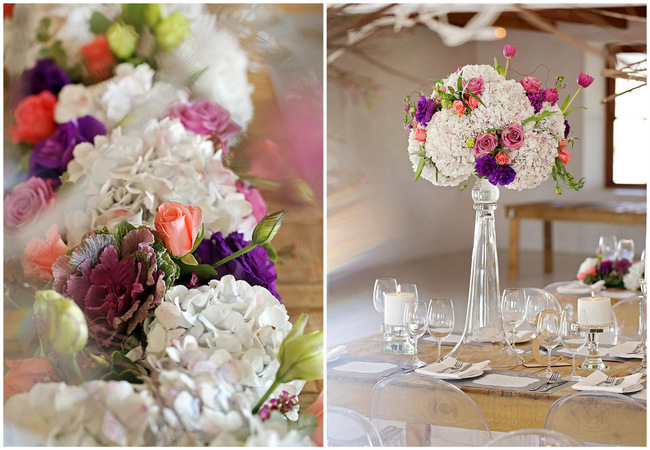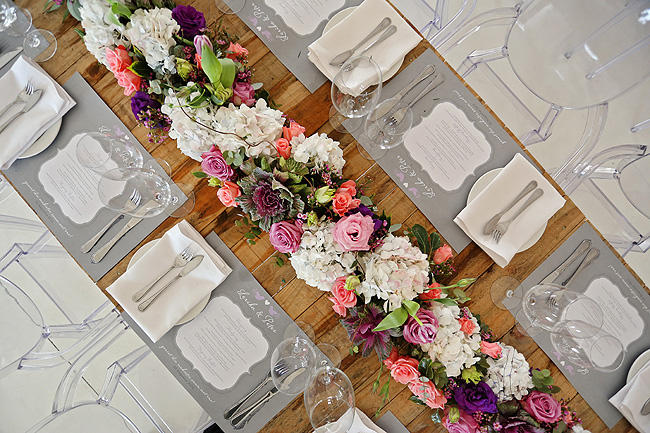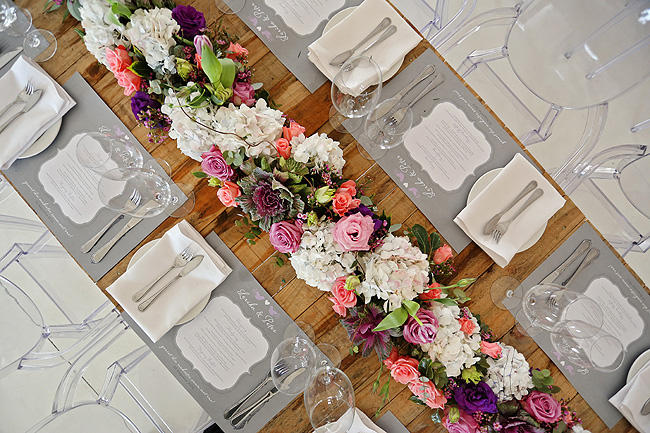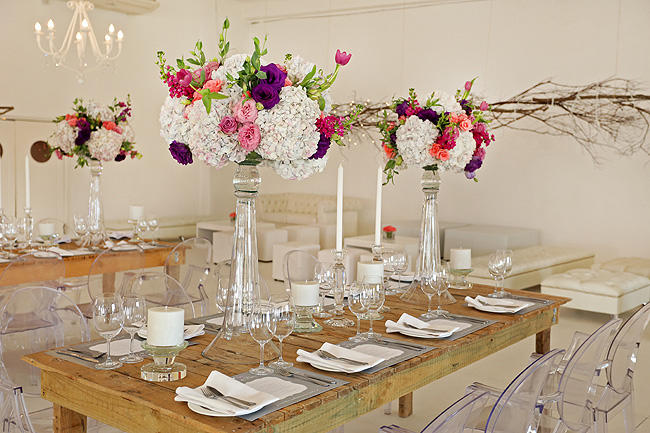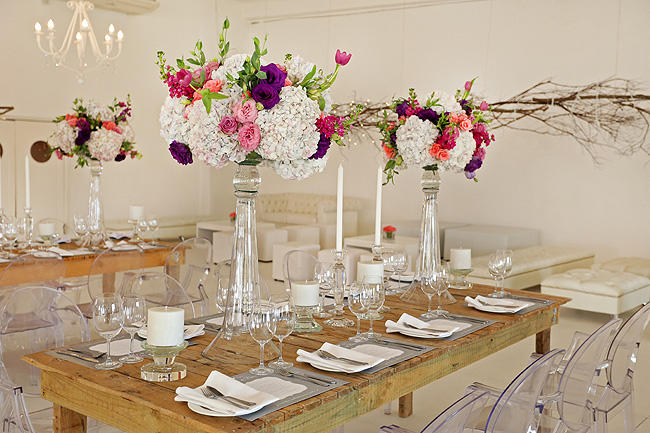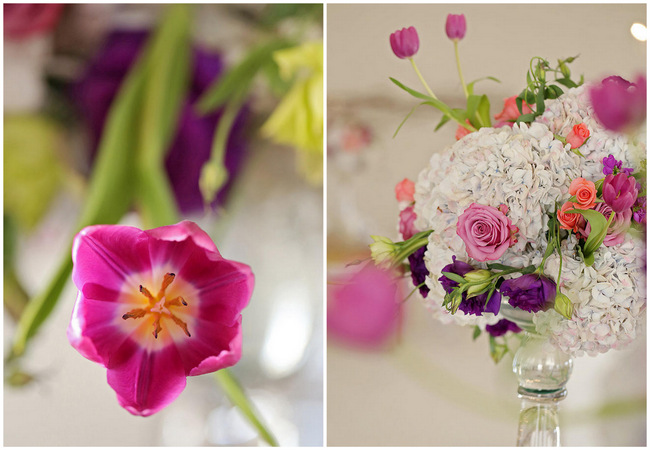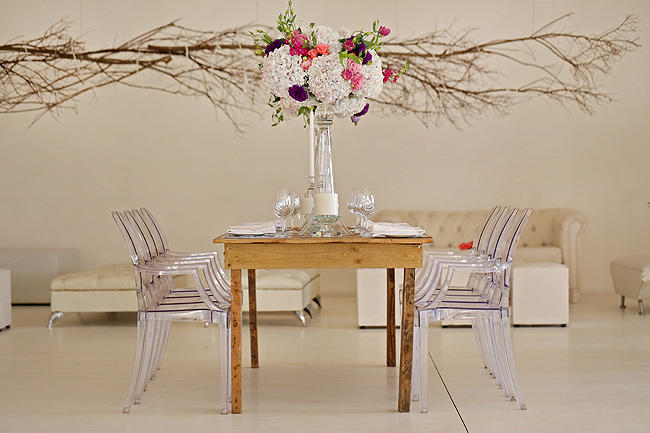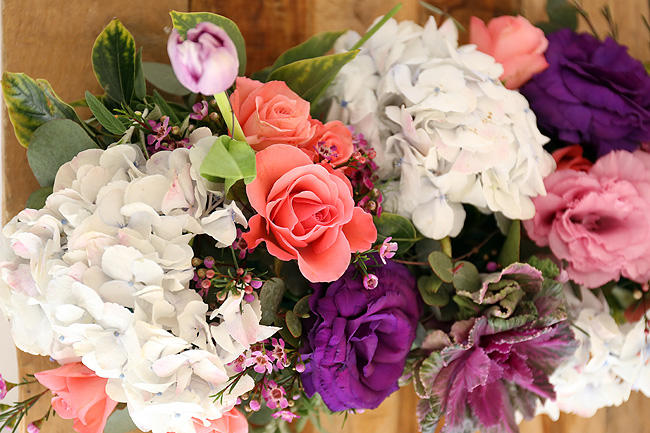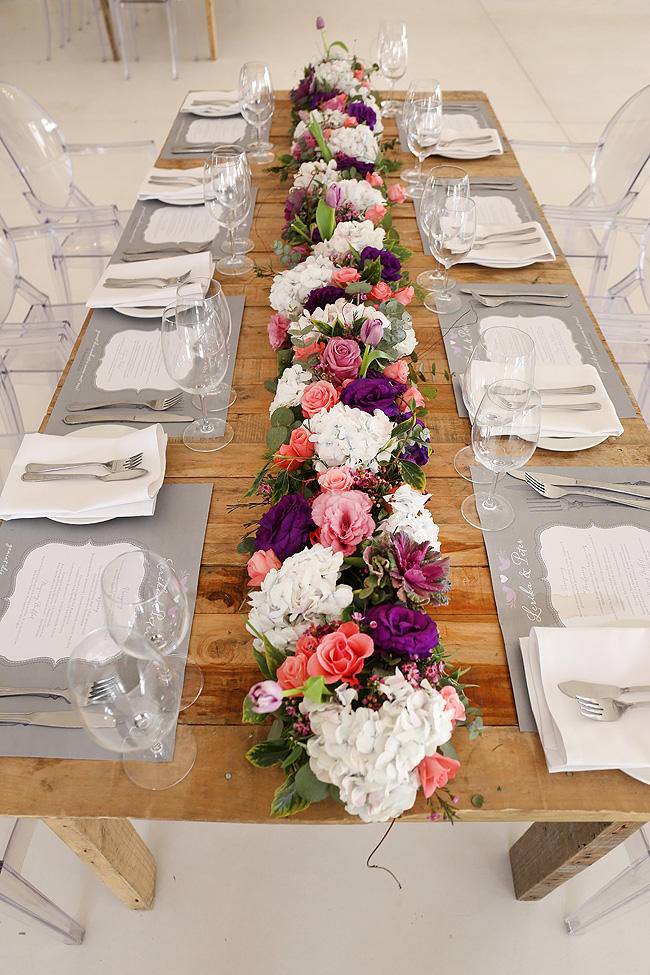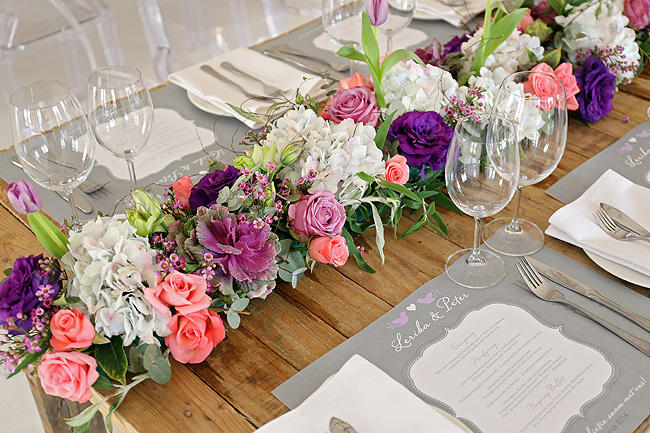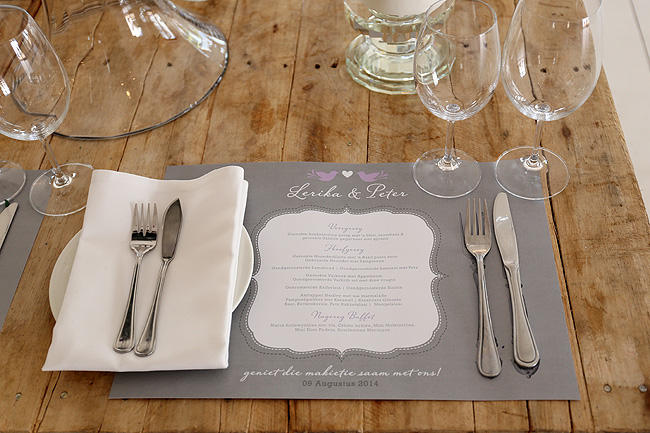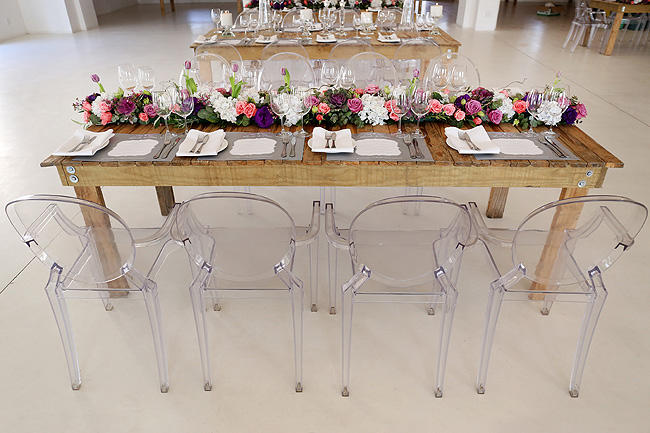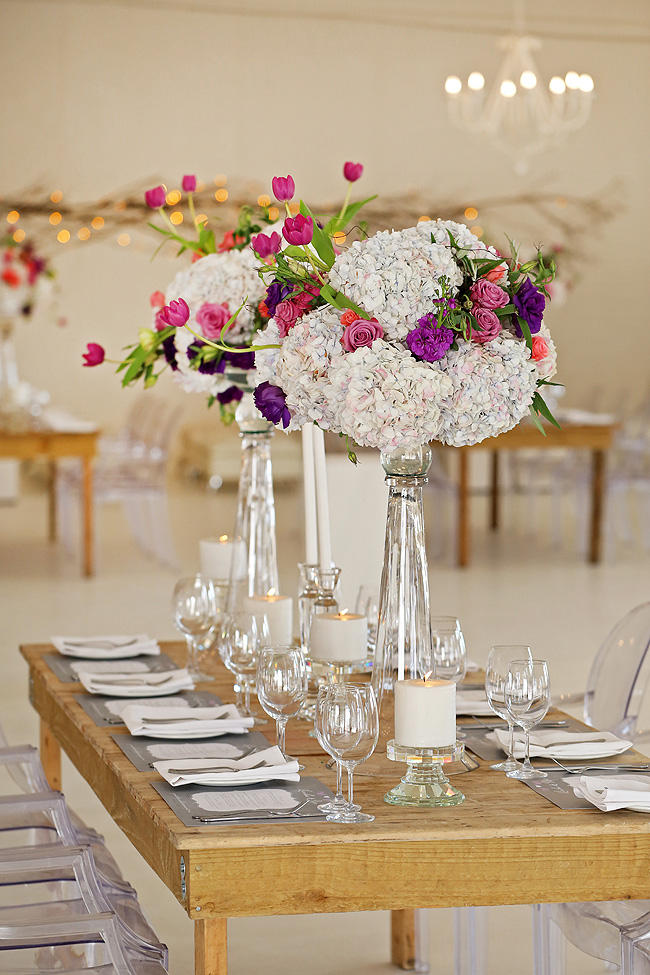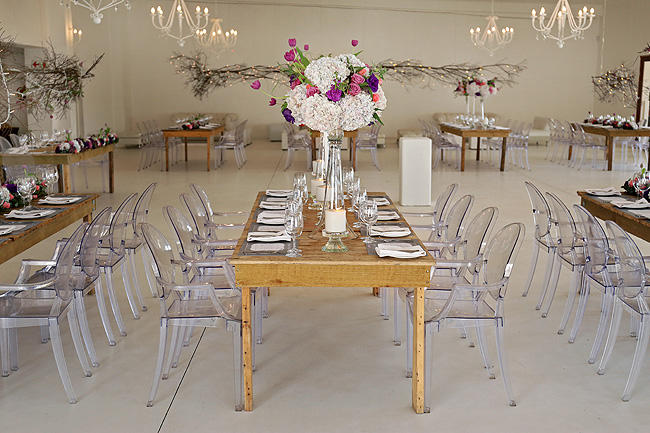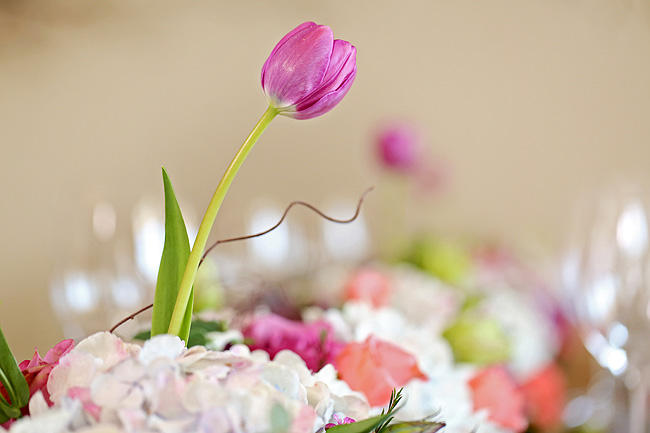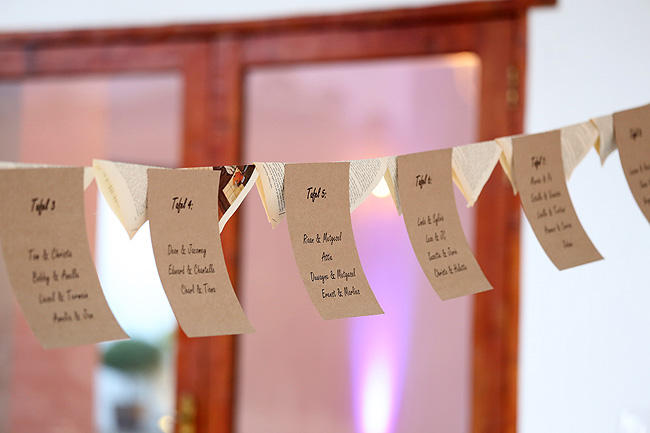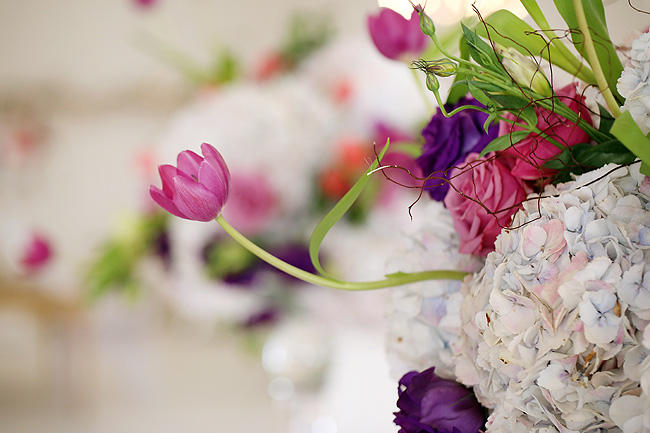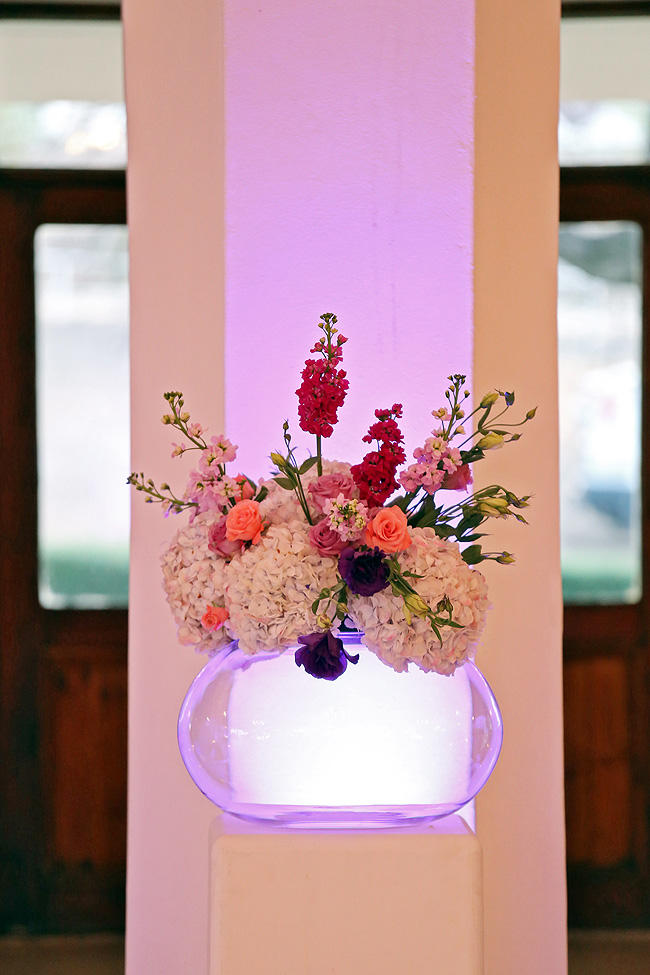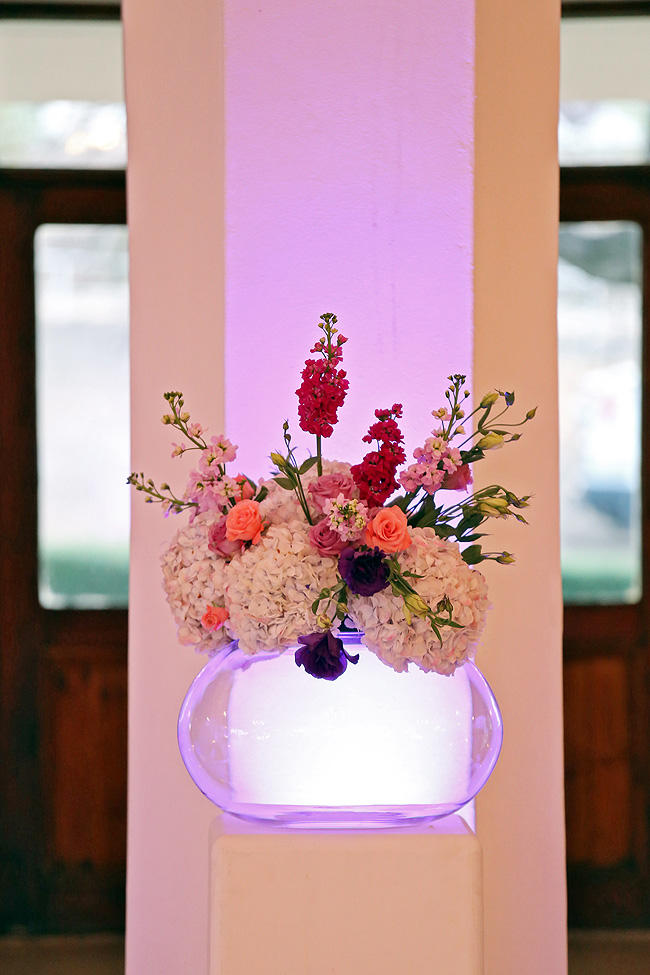 Pink and Purple Kleinevalleij Wedding
Love Story: Our love story began 12 years ago whilst we were still in school. Peter stole my heart from day 1! We share wonderful memories together and have a very special bond. Whilst visiting South-Africa, Peter suggested that we go to the beach for a last swim before travelling back to the UK. When we arrived at the beach shortly before sunset, Peter surprised me with flowers & champagne whilst getting the beach towels ready. I laughed and said "Thank you for the lovely flowers but why did you buy them if we're flying back to the UK tomorrow?" That was when Peter turned the flowers around and I saw my engagement ring!! Peter went down on his knees and proposed, my response "Het jou my Pa gevra?" (Did you get my dad's permission?) Giggle!! Obviously I said 'Yes!" We sealed the deal with kisses and tied the knot on 9 August 2014!
Bridal Style: I had a lovely white lace dress which I found at Limelight Occasions, designed by Essense Australia.. It had beautiful crystals over the dress including buttons at my back. A grey belt with diamonds complimented the final touch. From the date I purchased the dress, it took 3 fittings and 8 weeks to arrive in the UK (from Australia).
Wedding Hair and Make Up:  My make-up and hair was done by Alicia Buckle –  a couple of friends recommended Alicia and I loved her style. At my make-up and hair trial, Alicia listened to my requirements and started forming the picture I always wanted. My hair was done in curls hanging on top my shoulders, with a plait at the back of my head. A silver hairclip was used to finish it off which matched my belt.
Wedding Bouquet: Our wedding planner, Hannes, suggested that we use "Die Gieter" whom was absolutely brilliant and a pleasure to work with. She is an extremely gifted and lovely person to work with and it was fun working with her as she was always excited and enthusiastic! She provided the perfect flowers on our wedding day by listening and paying great attention to detail.
Groom and Bridal Party Styling: My maid of honour's bouquet had a mixture of pink and purple flowers. The boys had black suits, white shirts with a silver waistcoats. As PJ wasn't allowed to see my dress, the boys decided that I wasn't allowed to see or know any detail about their suits e.g. colour, shoes, suits, etc. It was a wonderful suprise when I saw Peter! Whilst Charl took photos of the boys in the morning, PJ asked Charl to "make me nervous!" by sliding some comments into conversation about their suits looking very bright! 🙂 When I saw them, I was very relieved and they looked very stylish and handsome, especially PJ!
Wedding Ceremony: Attie performed a wonderful ceremony and conveyed that marriage is like building a house. A good and stable foundation is required for a strong and healthy future! It doesn't matter how good or bad things get, never give up and always forgive each other.
Wedding Reception: Each of the wooden tables had a flower arrangement with 100 crystal candle holders. Branches were hanging above each table with fairy lights. The flowers were also hanging inbetween branches, looking as if they were growing from above. Die Gieter really did a fantastic job! The menu was printed on the grey placemats that tied together with our colour theme. We also had a lounge area a longside the tables where our guests could enjoy comfy seat! Fairy lights hung outside on the porch with a view of the mountains in the back. On the wedding night, it was a full moon with mist on the mountains – also very beautiful!
Wedding Playlist:
Wedding March: Solo Piano by Steven Kristopher
Reception Entrance: Marry You by Bruno Mars
First Dance: Amazed by Lonestar Amazed by Lonestar
Slicing the Cake: Michael Buble – Close your eyes
Advice for Brides:
Pick your braidsmaid(s) carefully and ensure it is someone with a special connection that will last a lifetime!
Always go with your gut feeling.
Once you find the perfect dress, stick with it and do not look at other dresses – it will only confuse you further and make the decision more difficult.
Get Hannes (Kraak) to be your wedding planner!! He is amazing and plan the event with you every step making you feel very comfortable 🙂
Stick with your budget that you have set aside as it will be very tempting to spend a little here and a little there which will add up significantly at the end.
Go through all the quotes in detail and ensure you understand the costs associated carefully.
♥♥♥ VENDORS ♥♥♥
Venue Kleinevalleij // Photographer Agape Studio // Dress Limelight Occasions //
Brides Hair & Make-Up Alicia Buckle // Flowers Die Gieter //  Music Baha Entertainment // Decor Goeters // Stationery Seven Swans // Wedding Planner Kraak // Catering Malita Joubert Catering
Stand Out Vendors: They were all really exceptional however Hannes definitely deserves the credit for choosing great suppliers! Each and everyone played a really important part in making our day a HUGE success! ♥