Yes, This Pastel & Gold Perfection is Actually A Real Wedding! ♥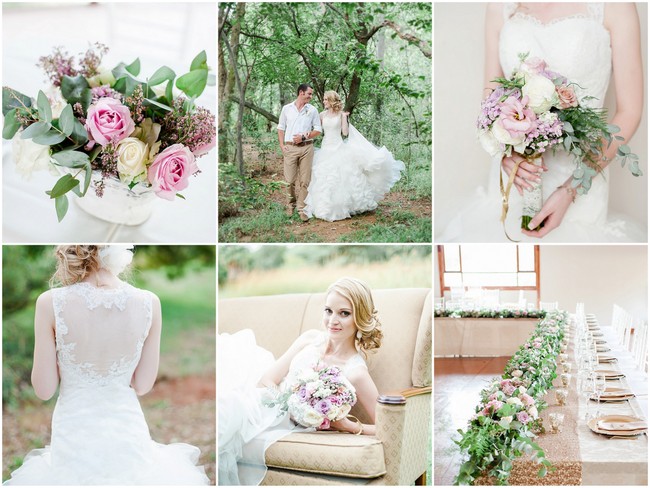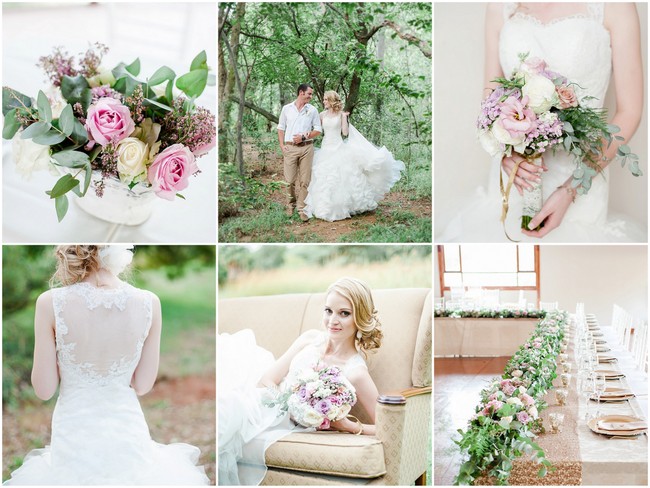 We're just drooling all over Samantha and Francois's relaxed, elegant pastel and gold Pretoria wedding photographed by D'amor photography. It's that beautiful! The couple created a gorgeous but relaxed atmosphere – one where their guests would feel comfortable and not be too scared to move in fear of breaking things on the tables. Not a couple to be bound by tradition, the couple also opted out of having a bridal party and created a fun unity painting to symbolize their joining on the day.
"Damor Photography made us feel so relaxed and comfortable in front of the camera," shares the lovely bride, Samantha. "This was so important to us because we wanted natural, relaxed photos and not uptight ones. After all, the photographs are all you have left of that day to look back on!" Samantha goes on to share that herself and Francois  wanted something simple but with a "WOW" factor to it: "The day was centered around a feeling of relaxed elegance, which sums up our personalities: I am a lady from the city, and he is a "boer seun" (farm boy)."
Wearing a custom created gown by ChiqWawa and filled with beautiful blooms by  Pebble & Lace, I dare you not to fall in love with today's screenful of wedding loveliness!
 Pastel and Gold Pretoria Wedding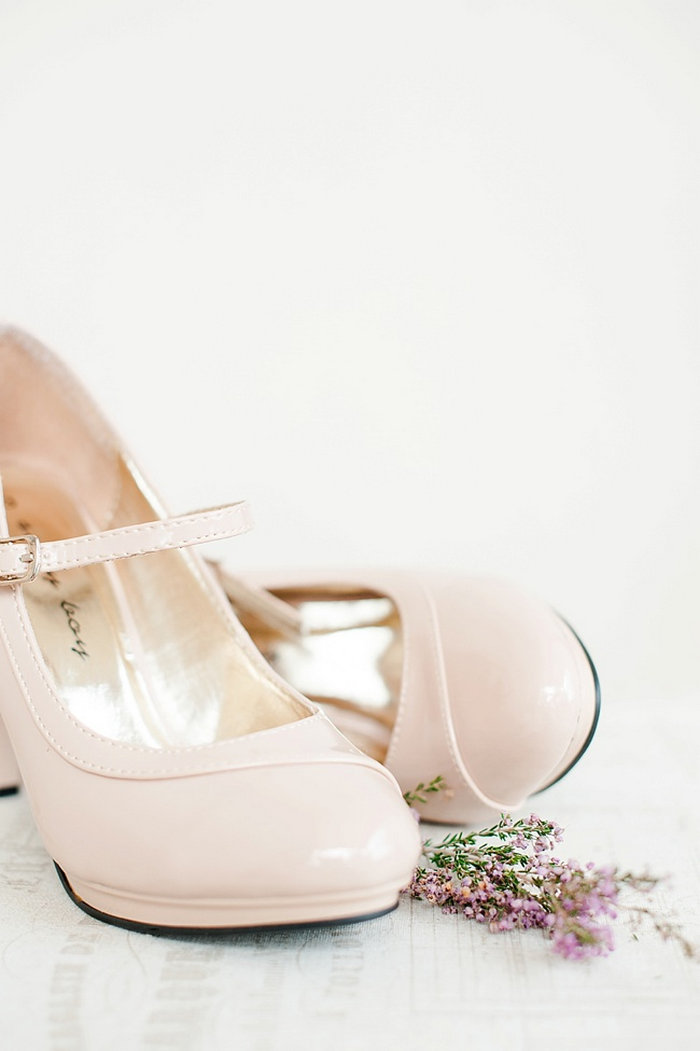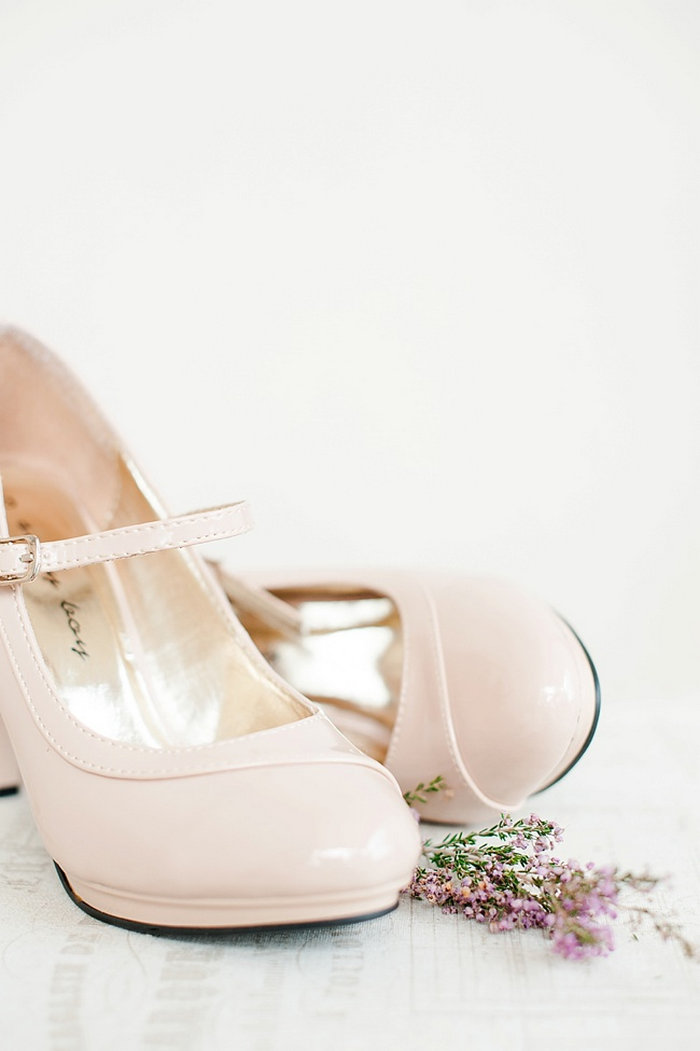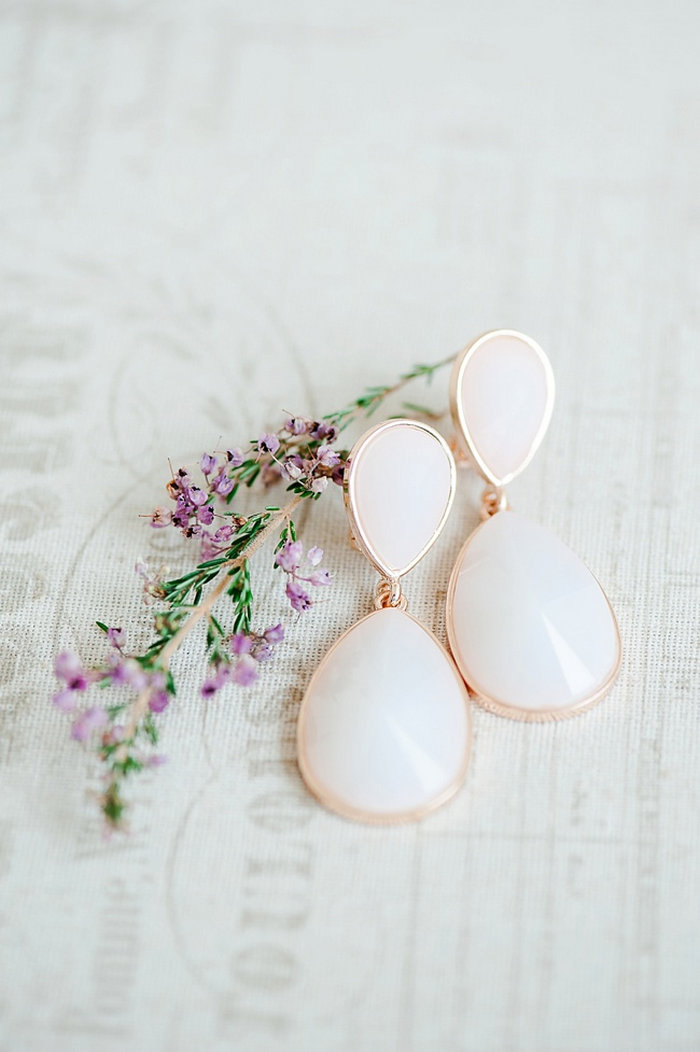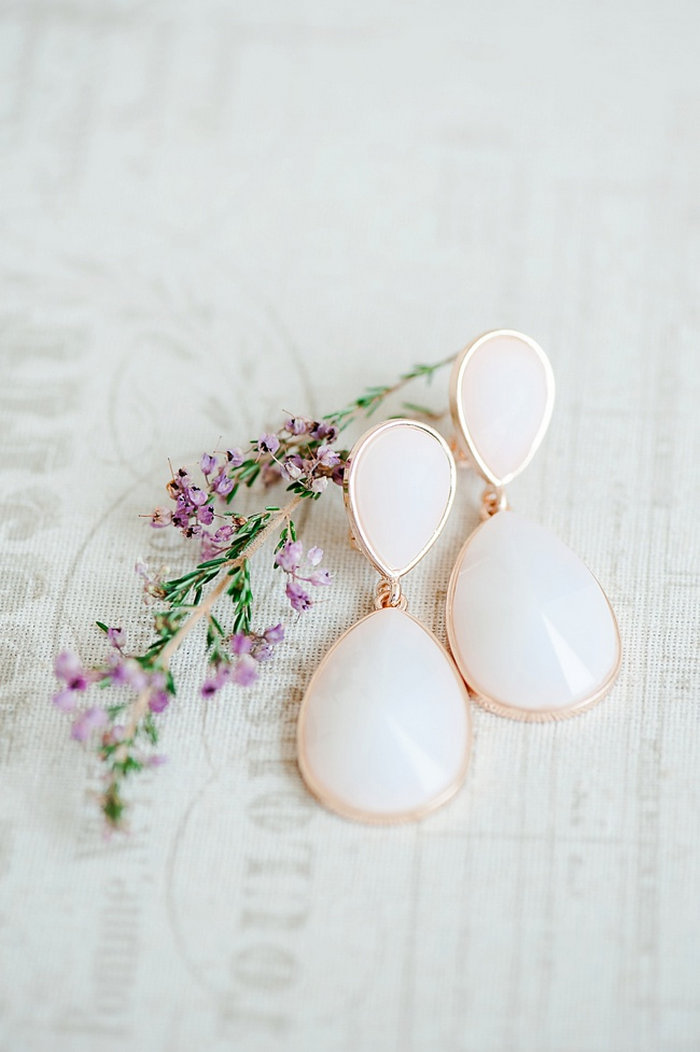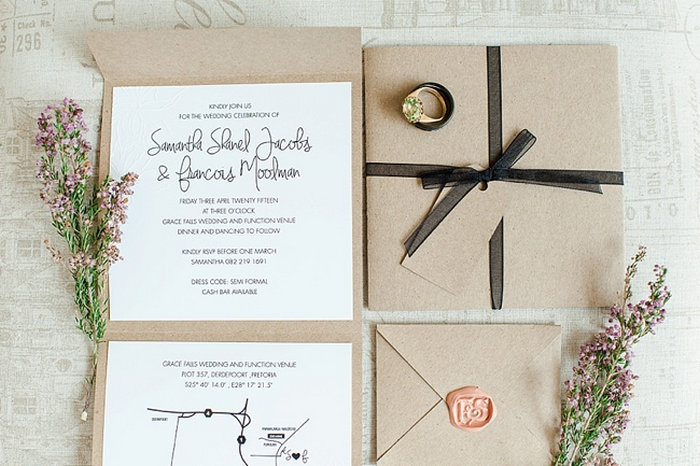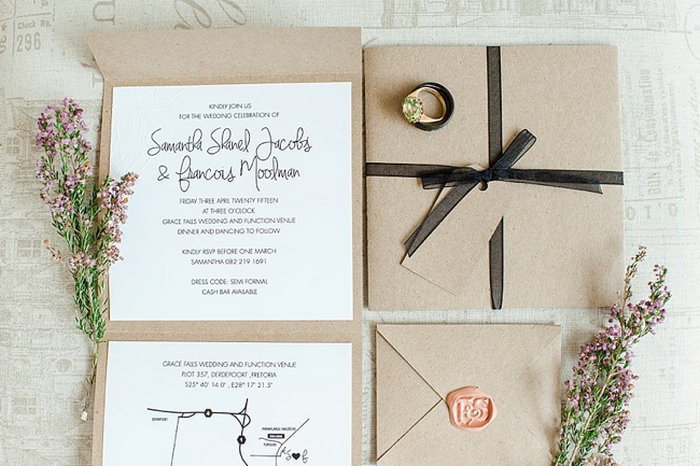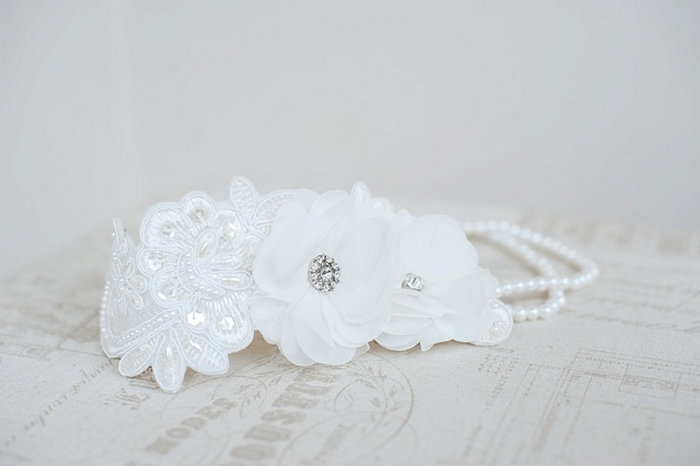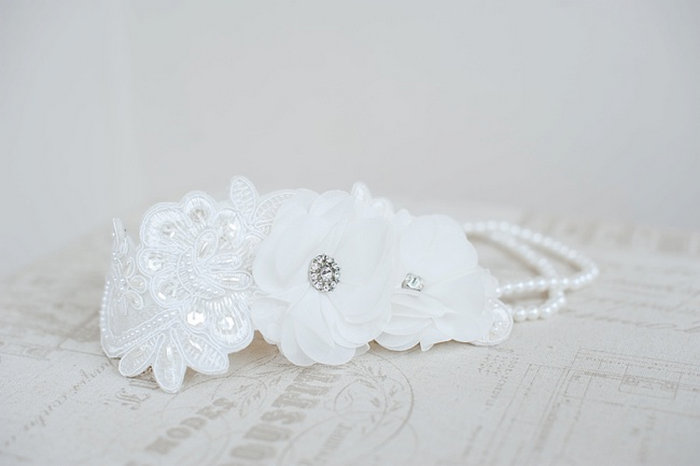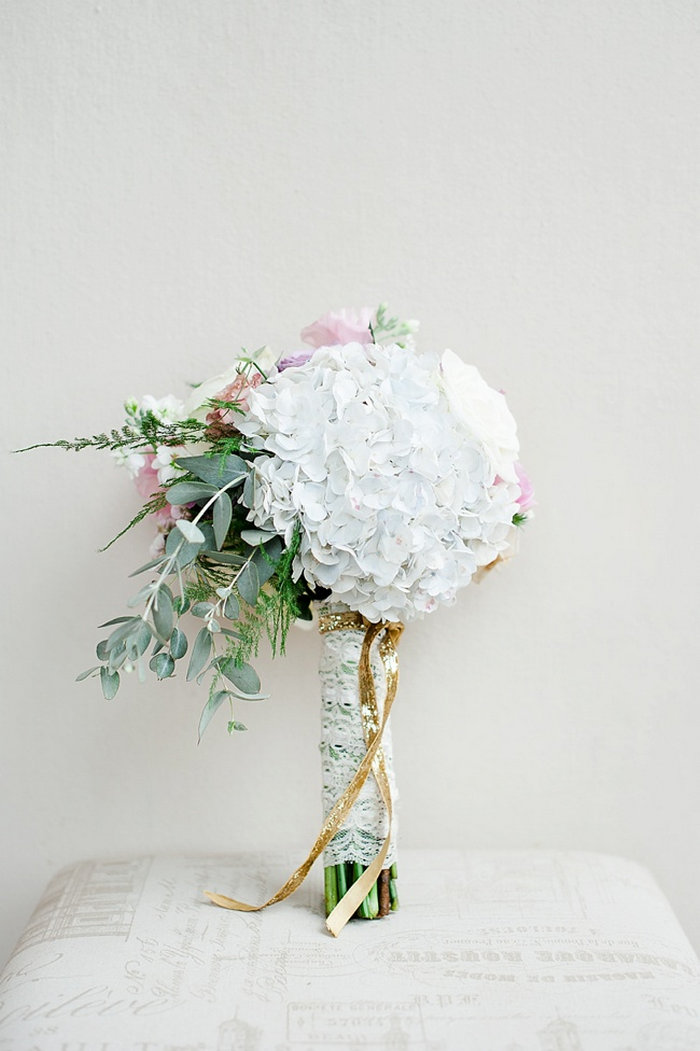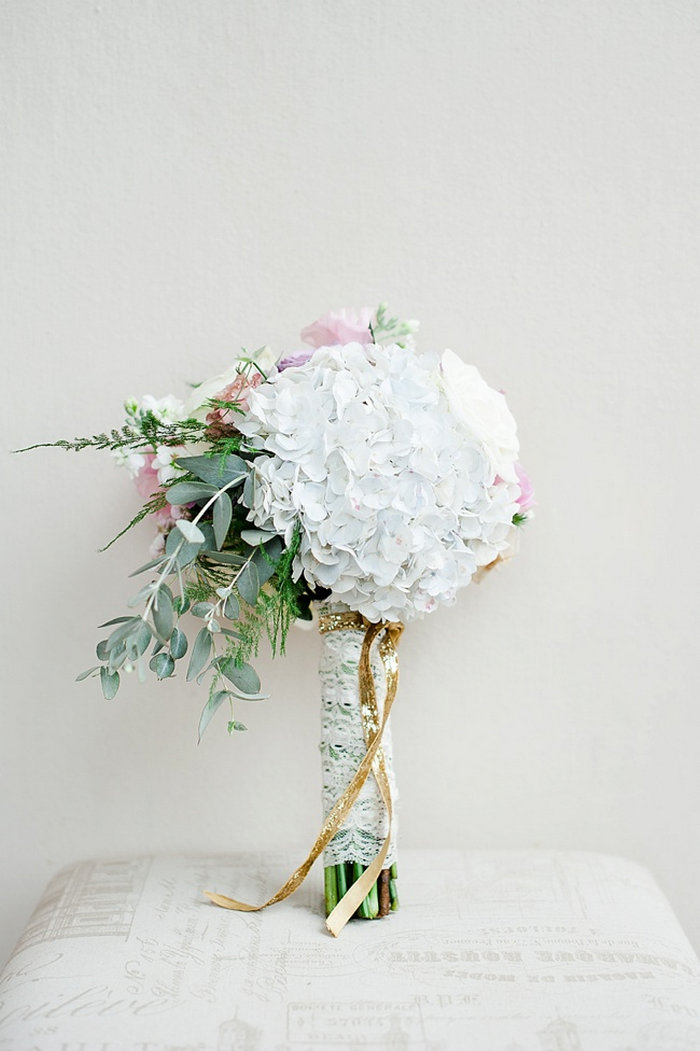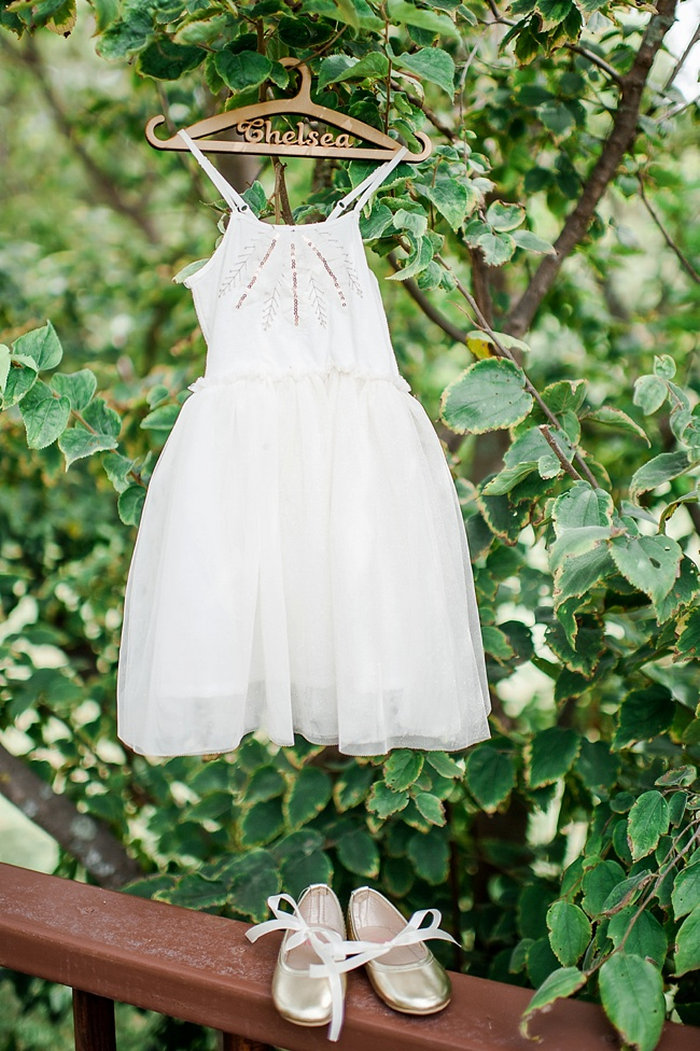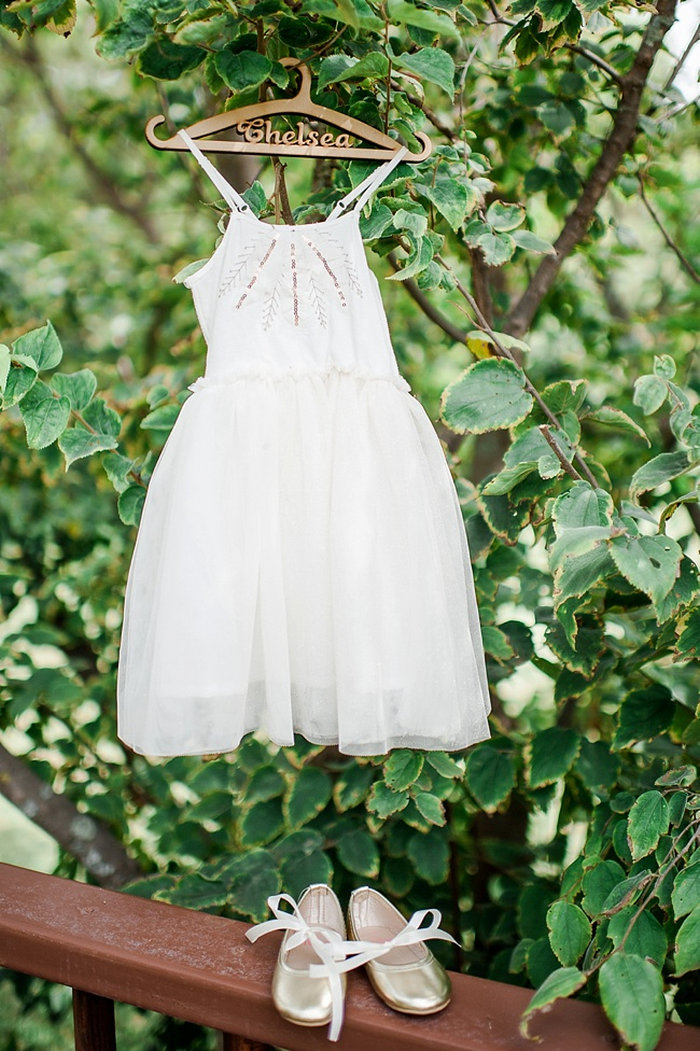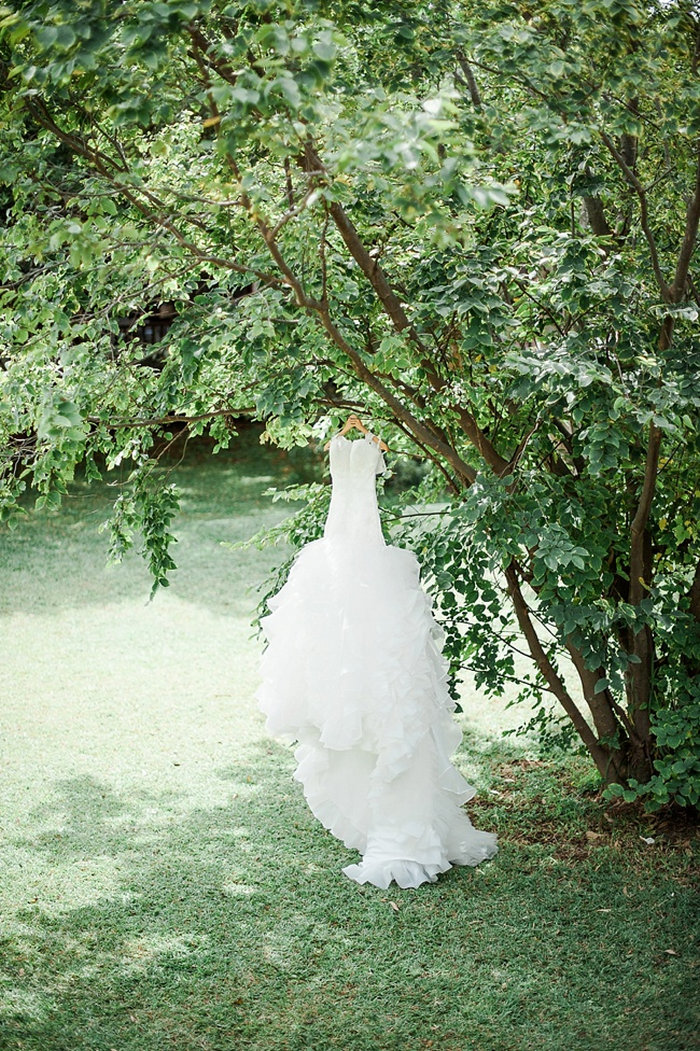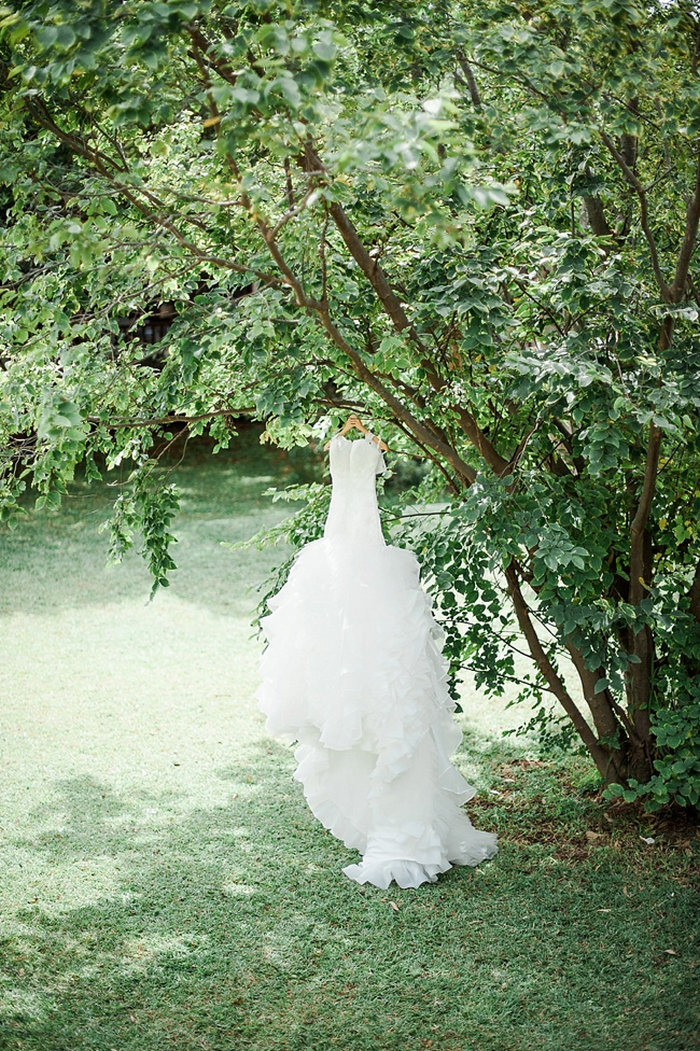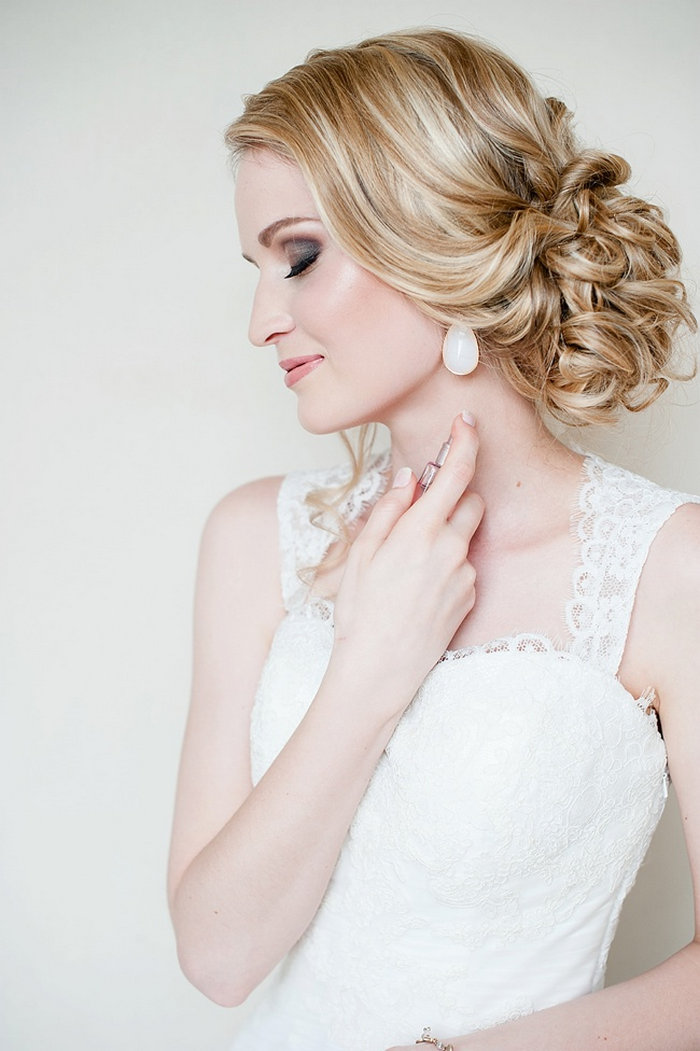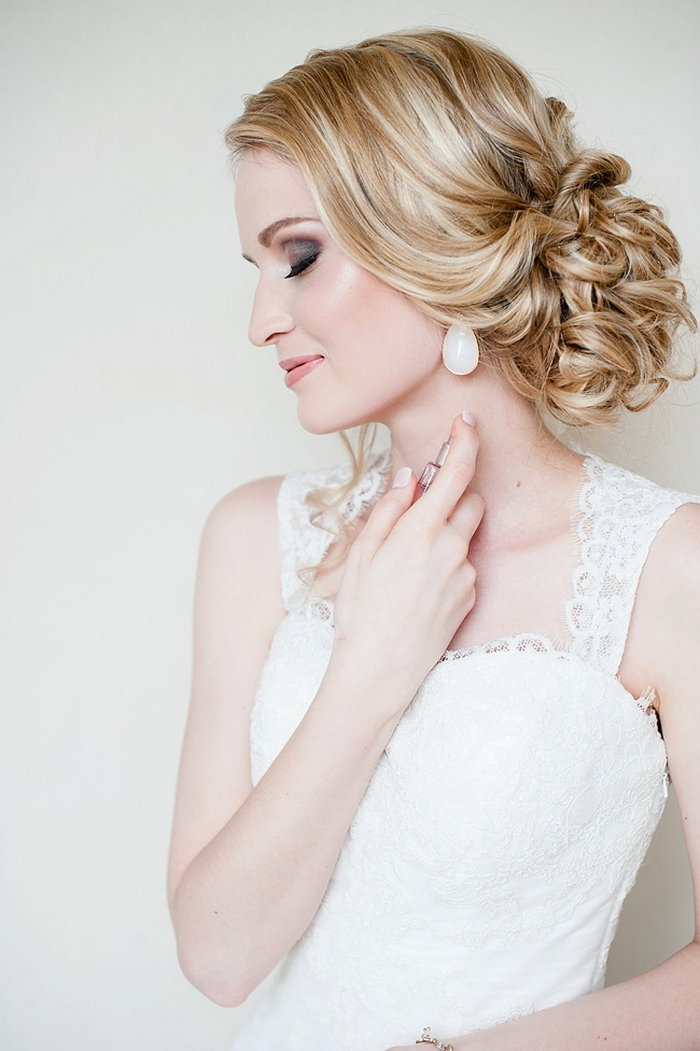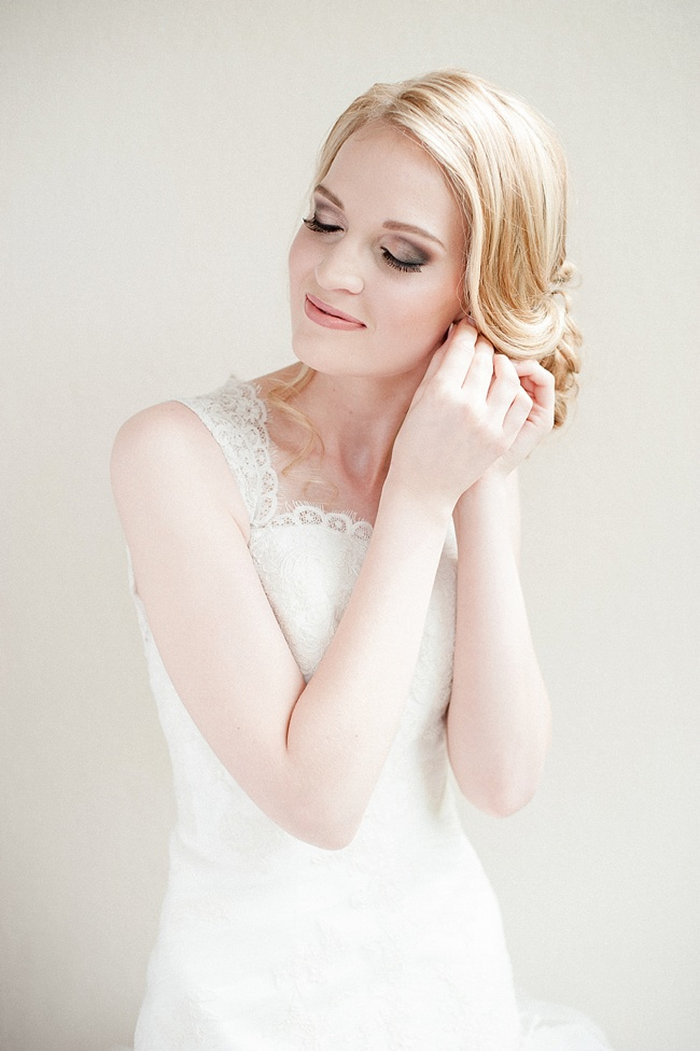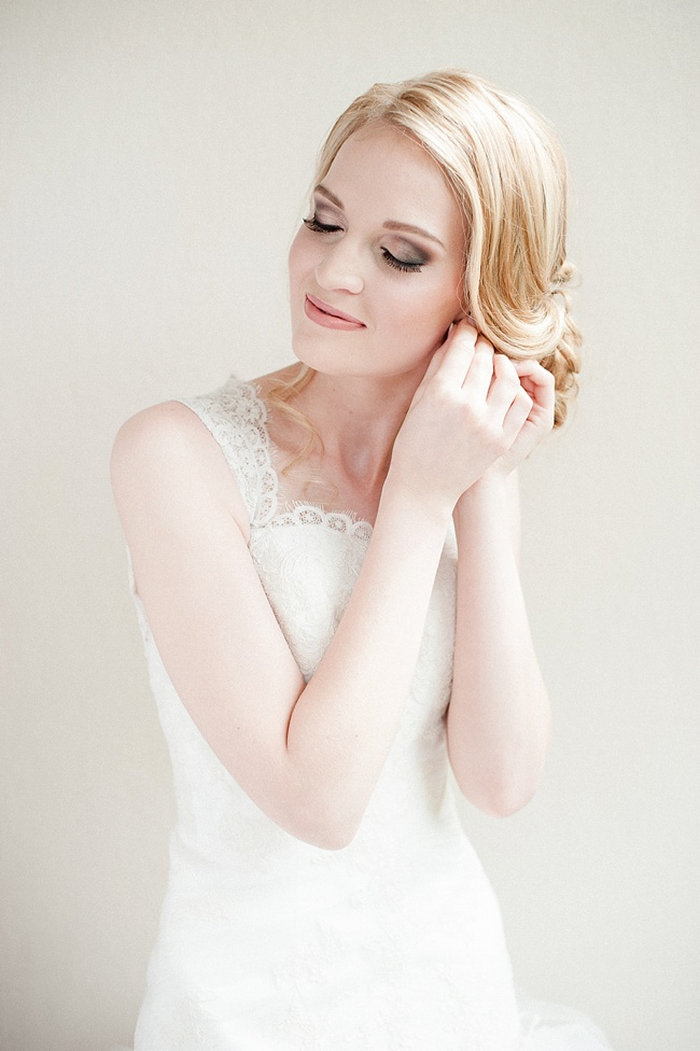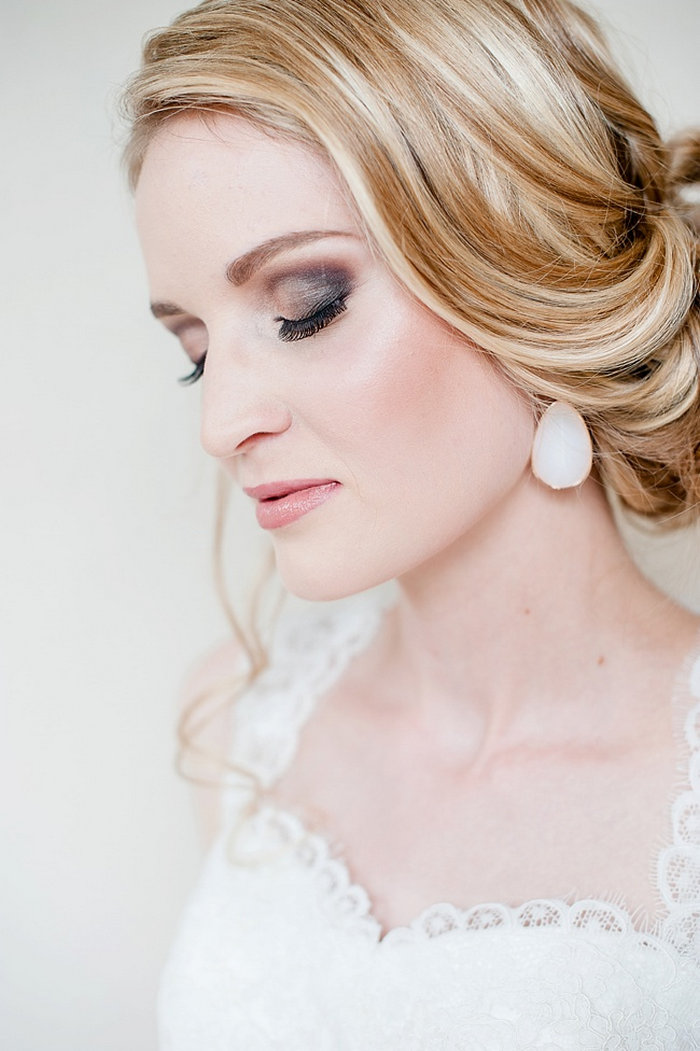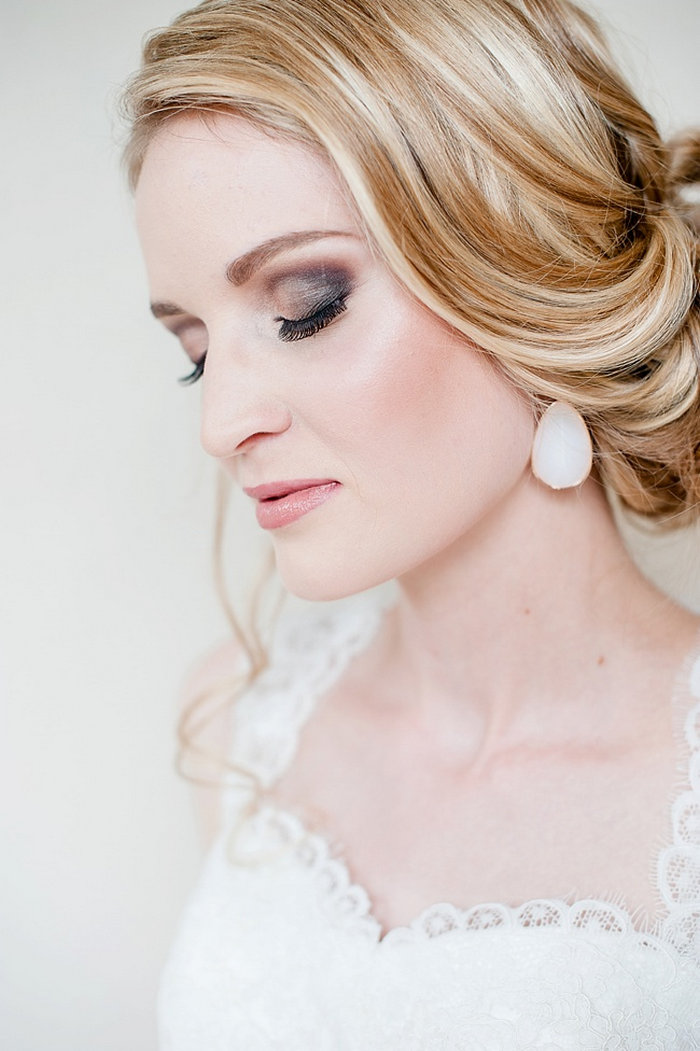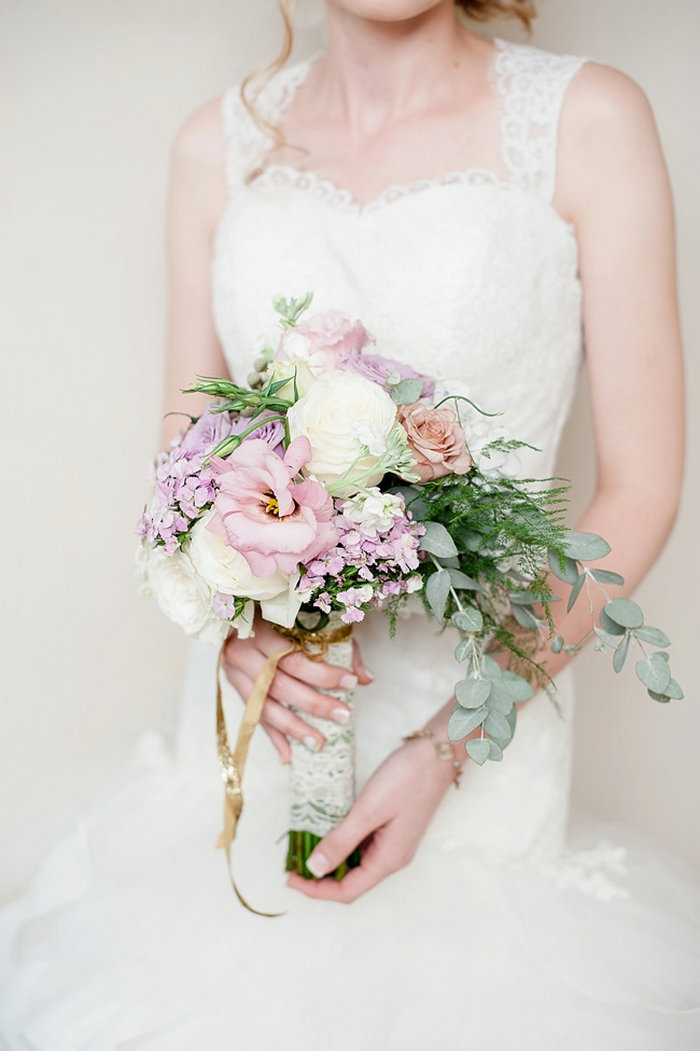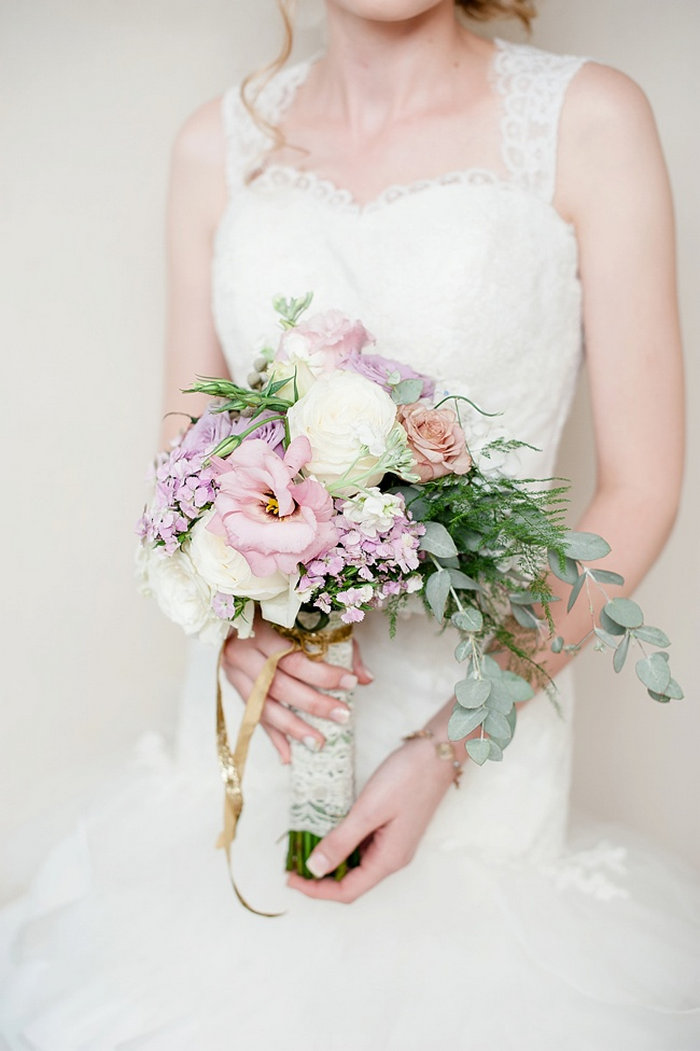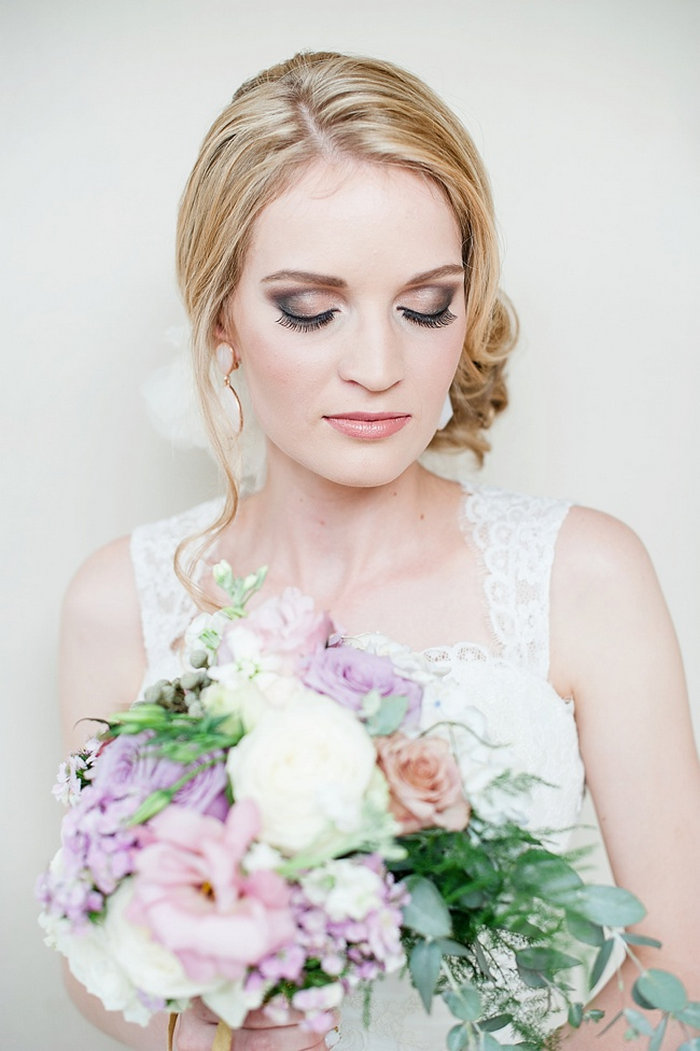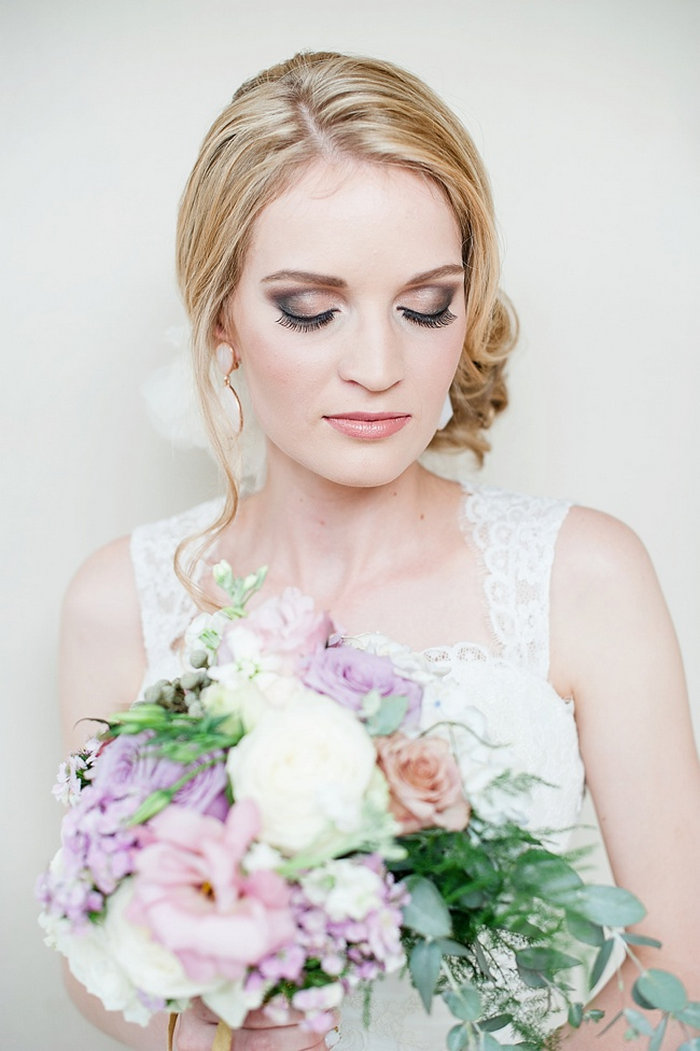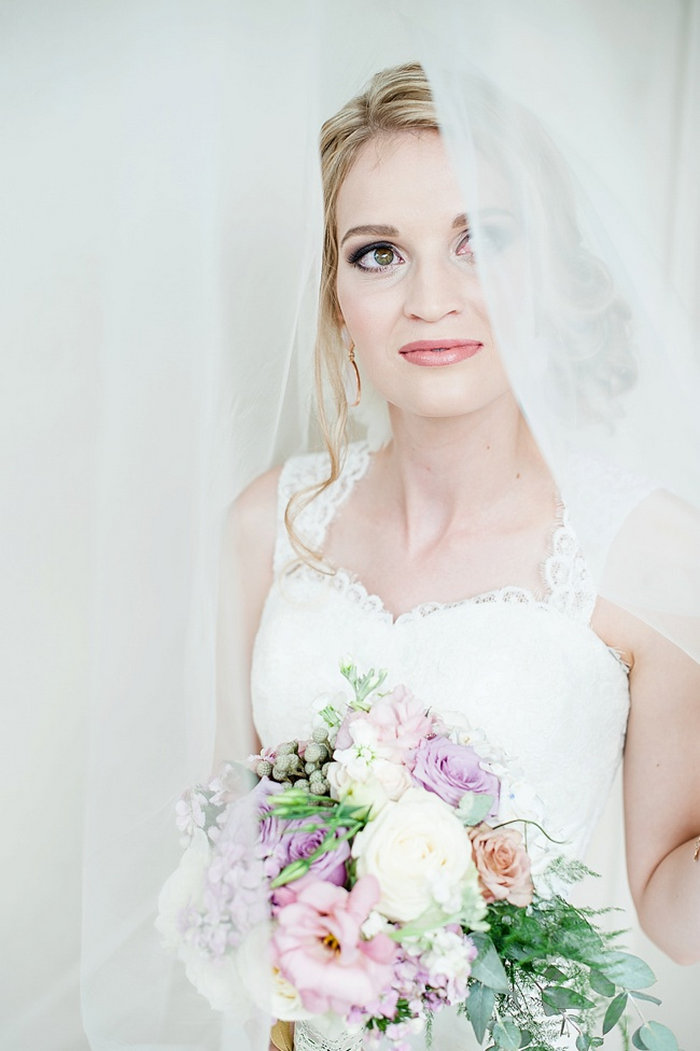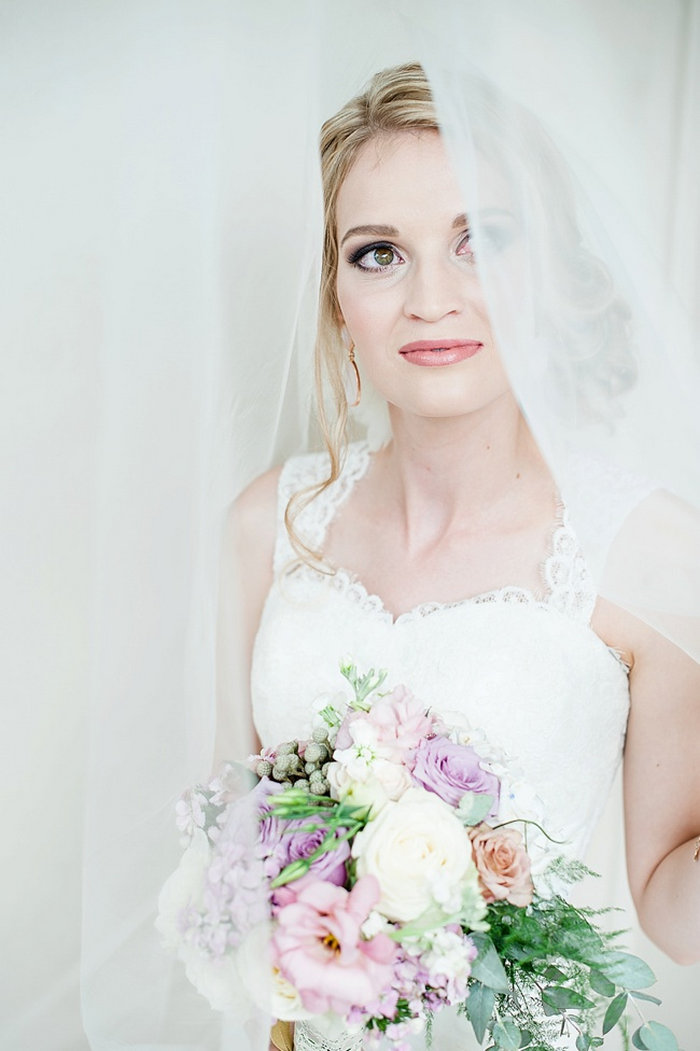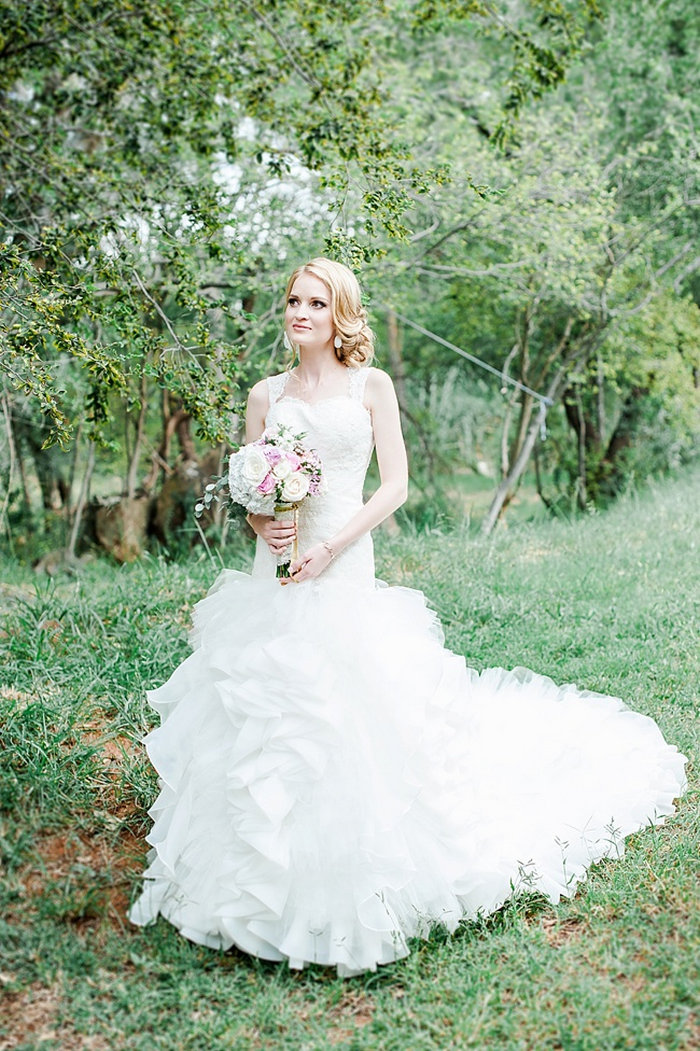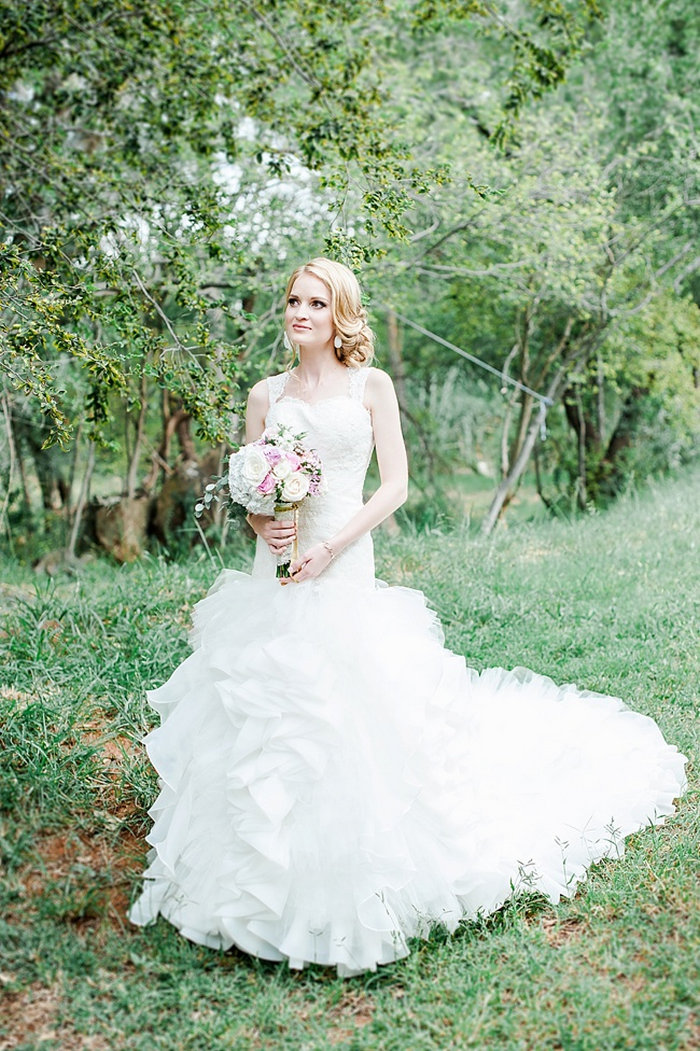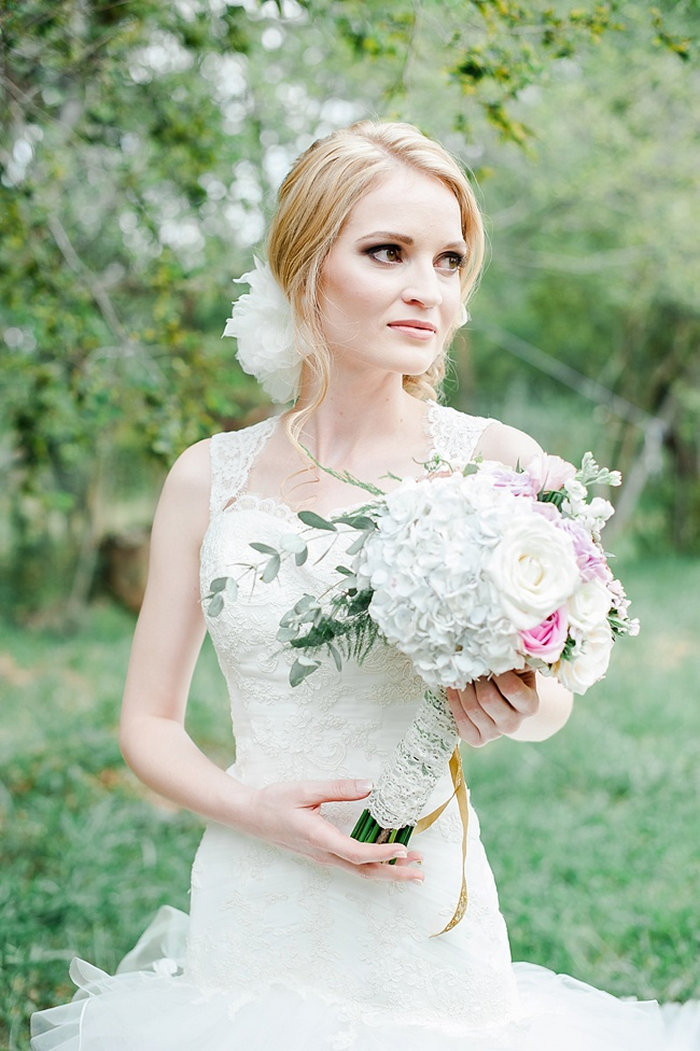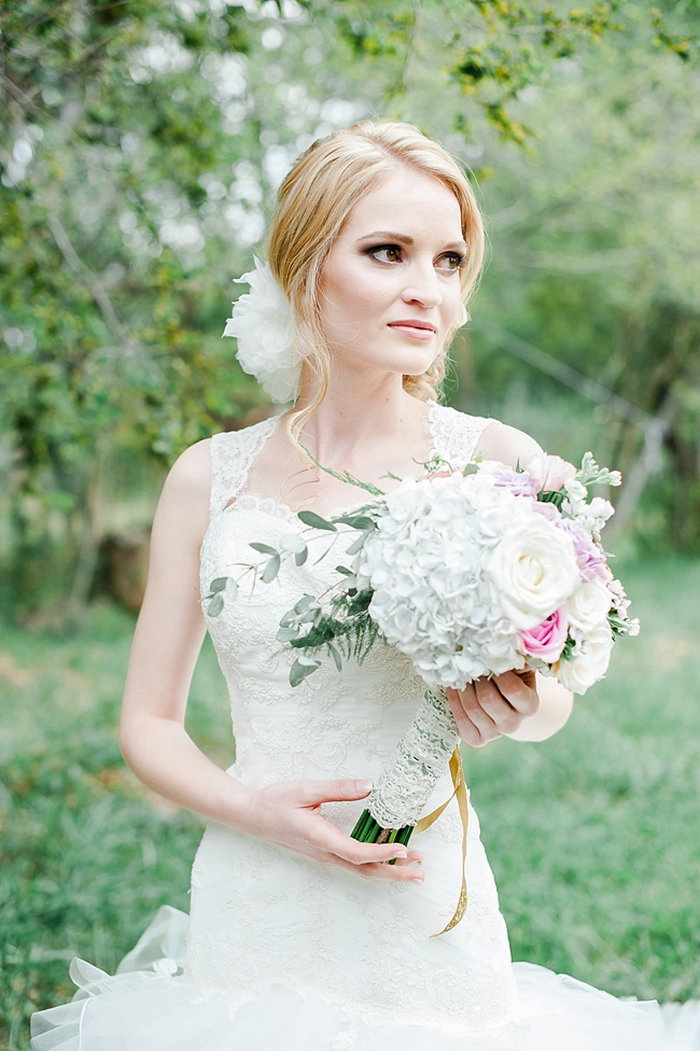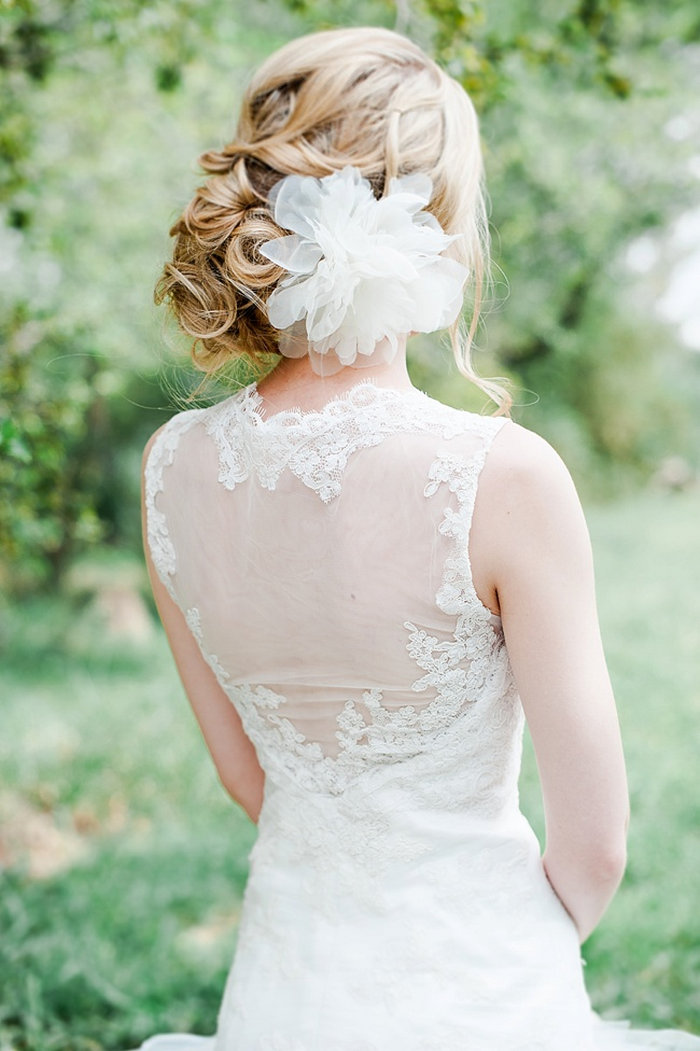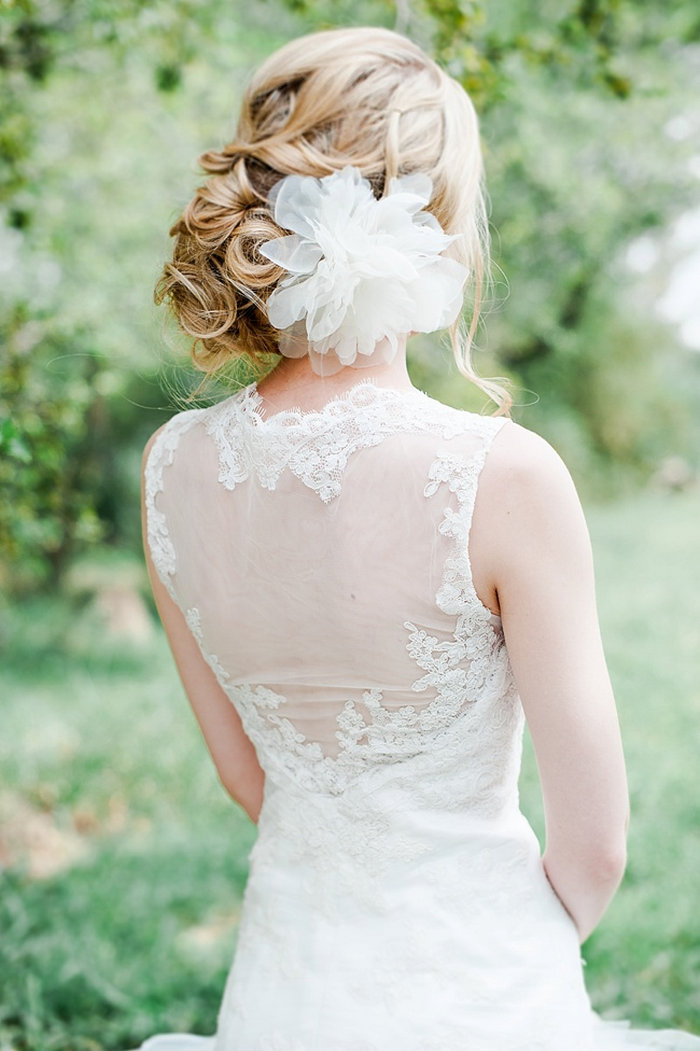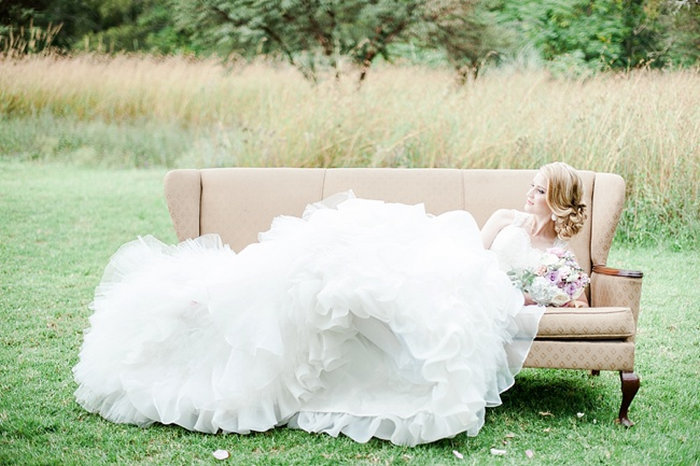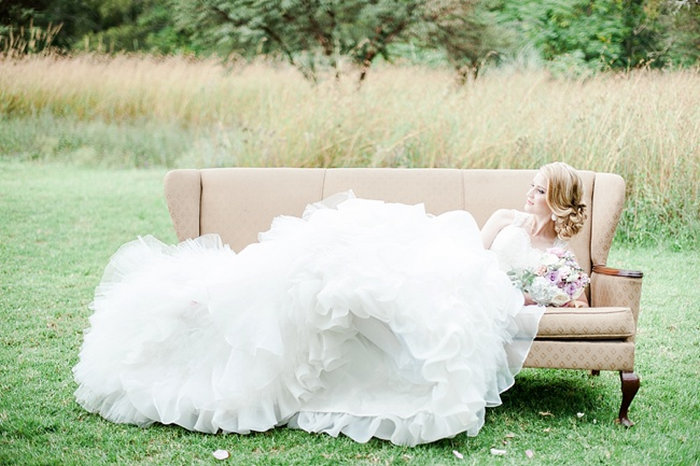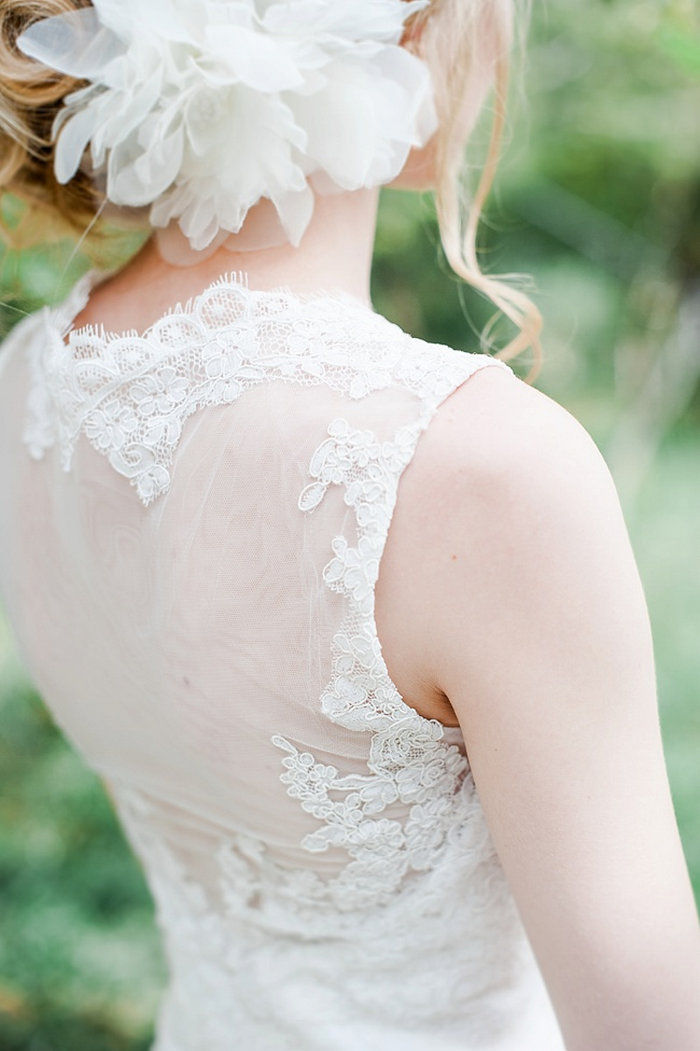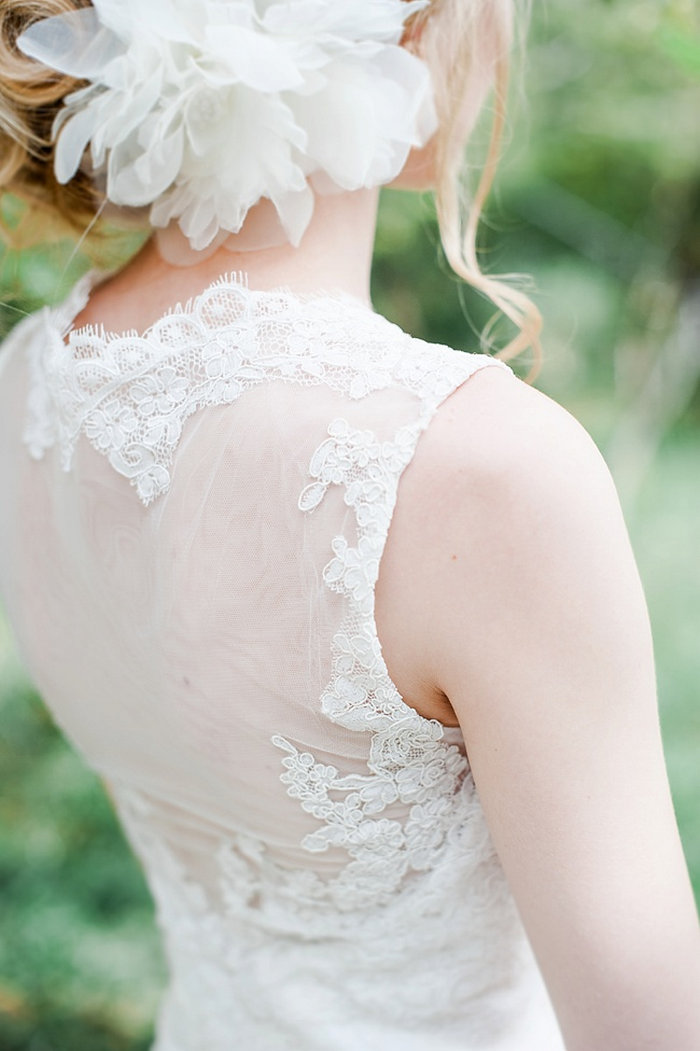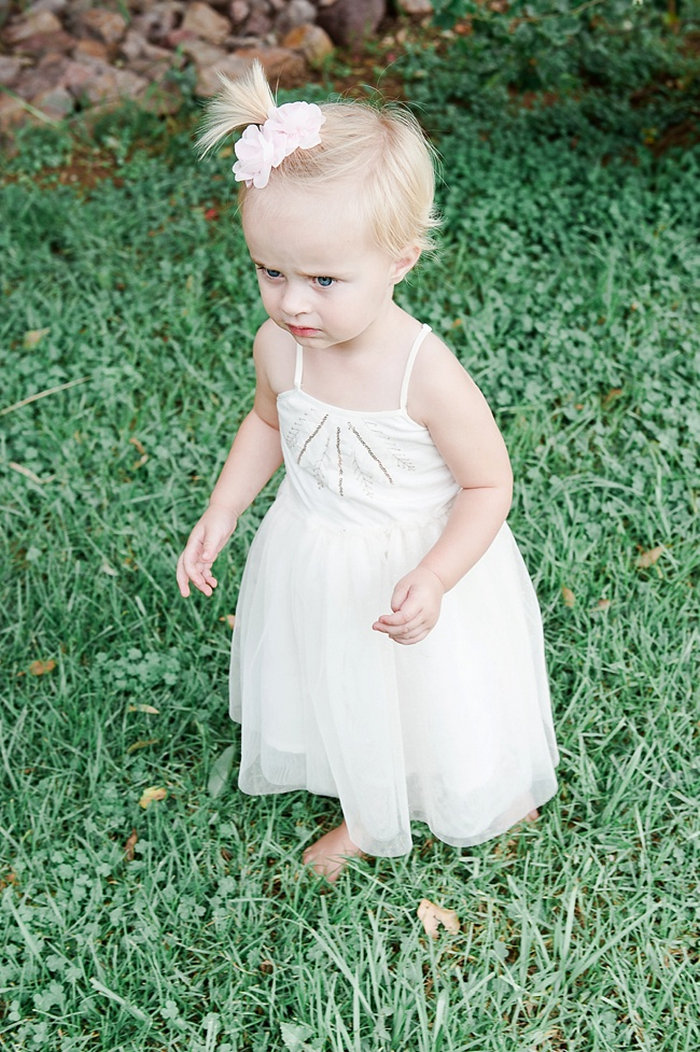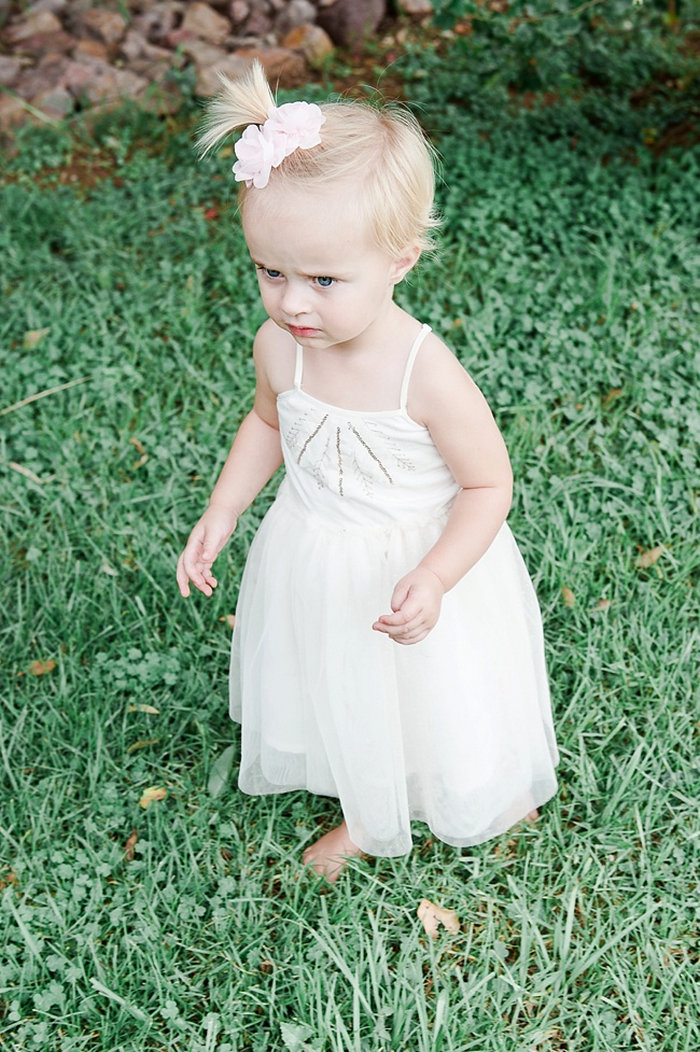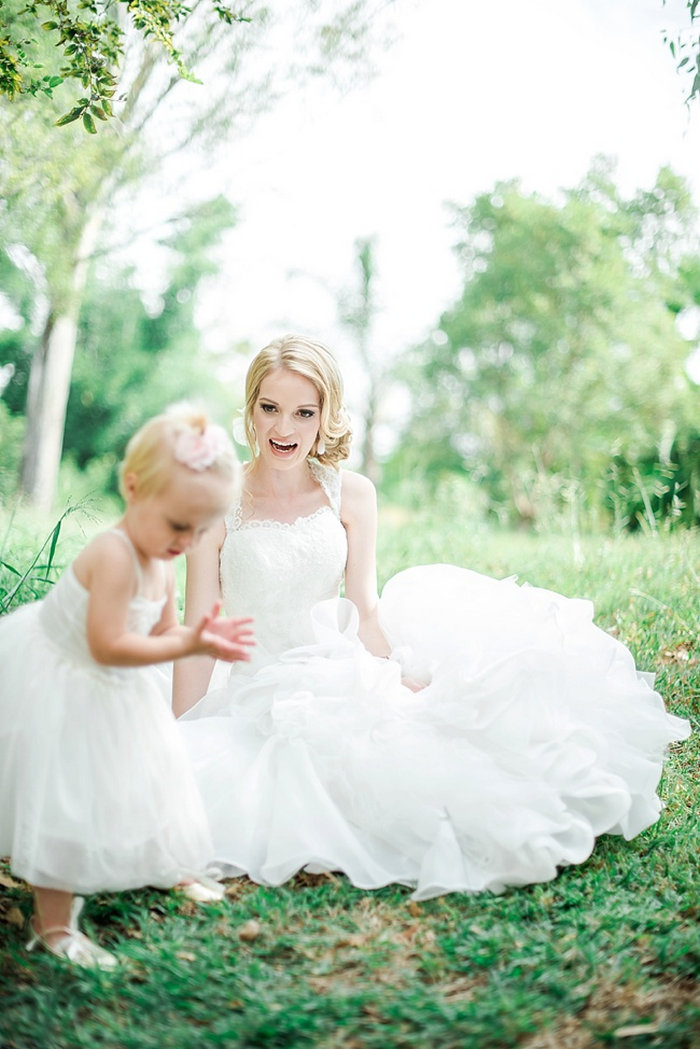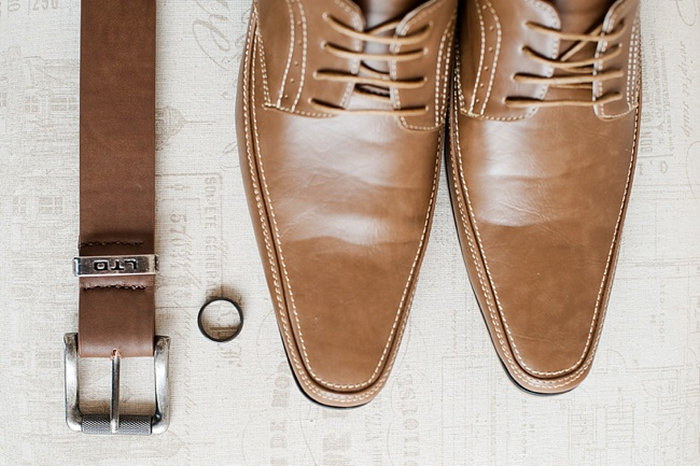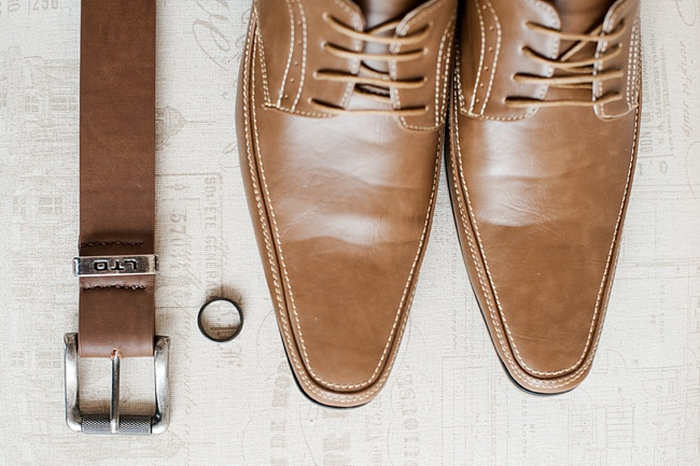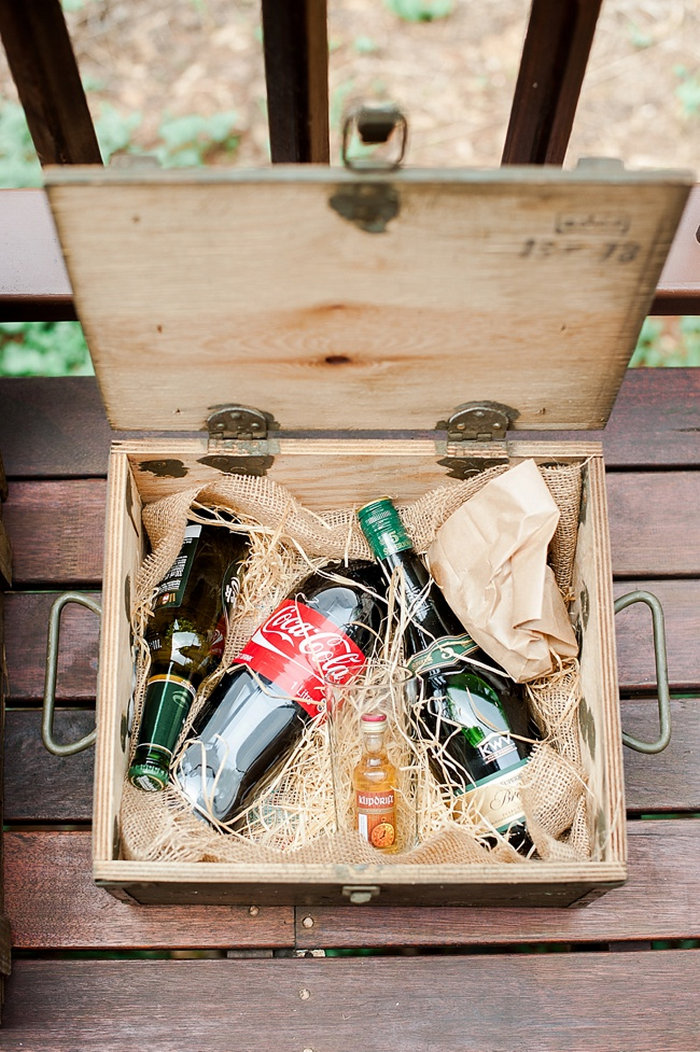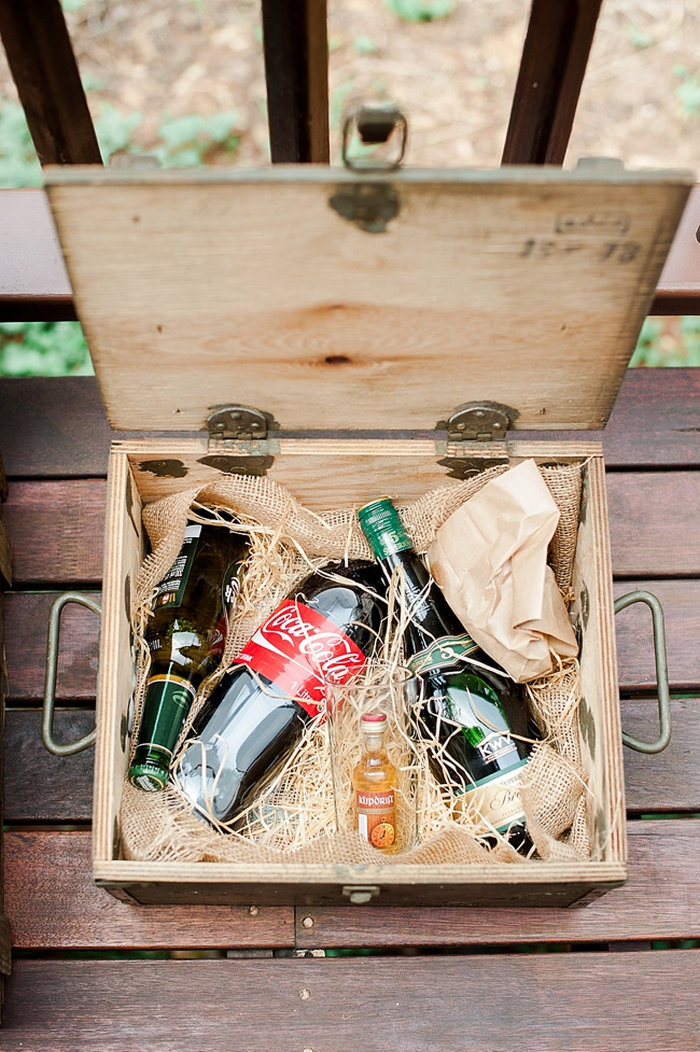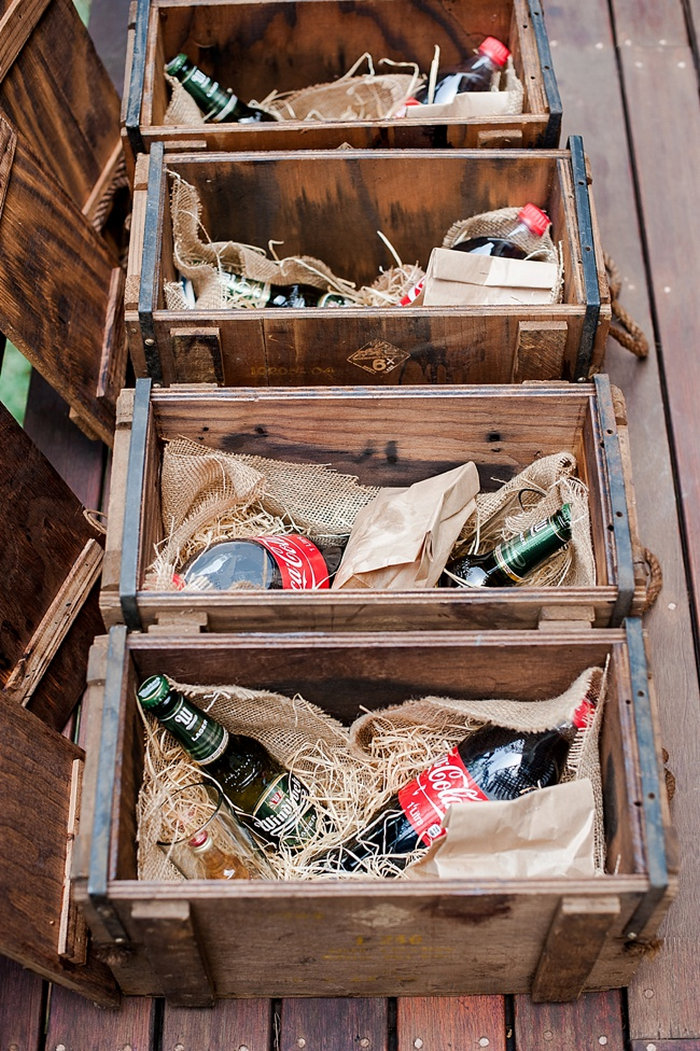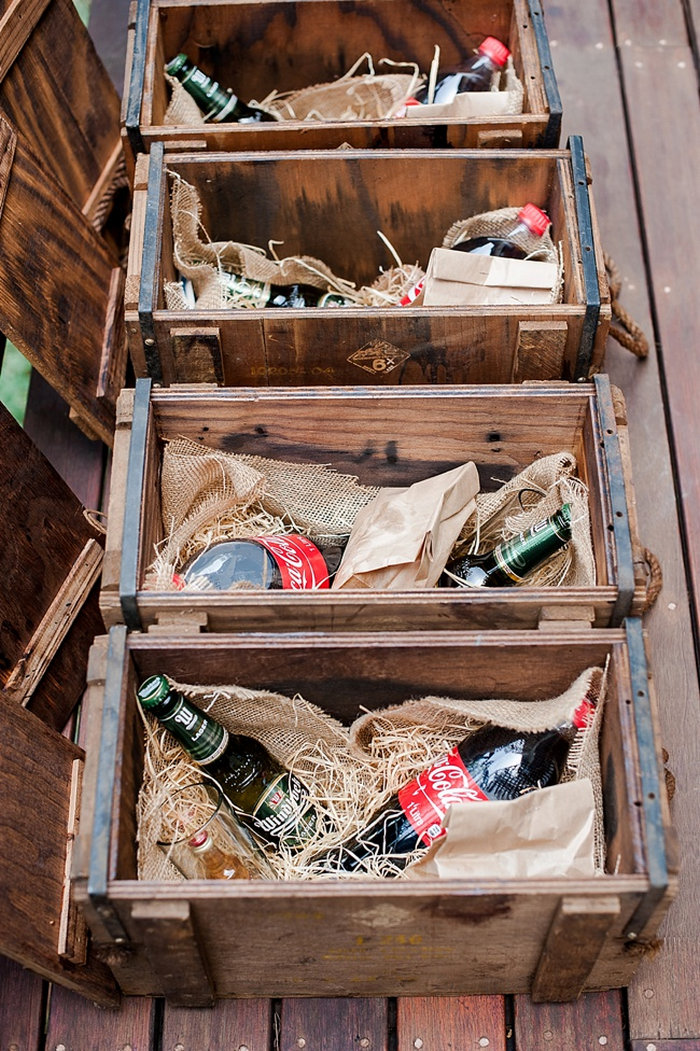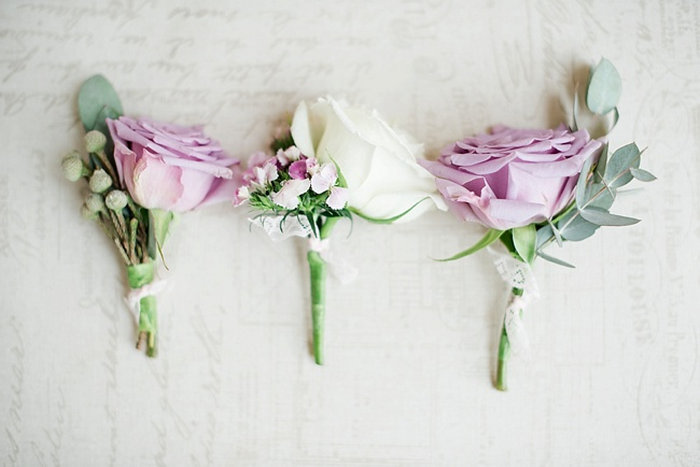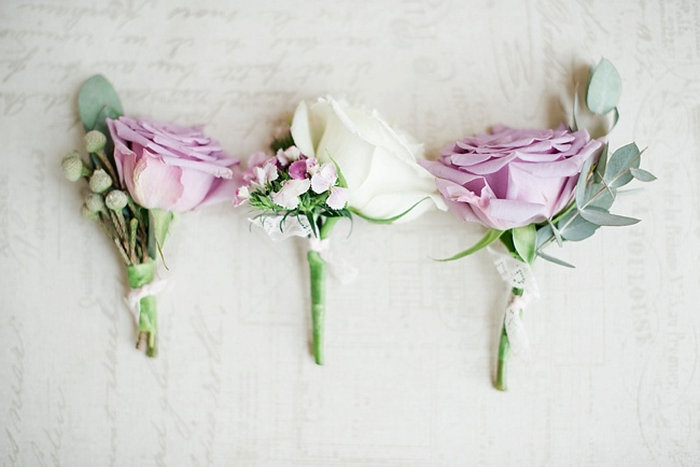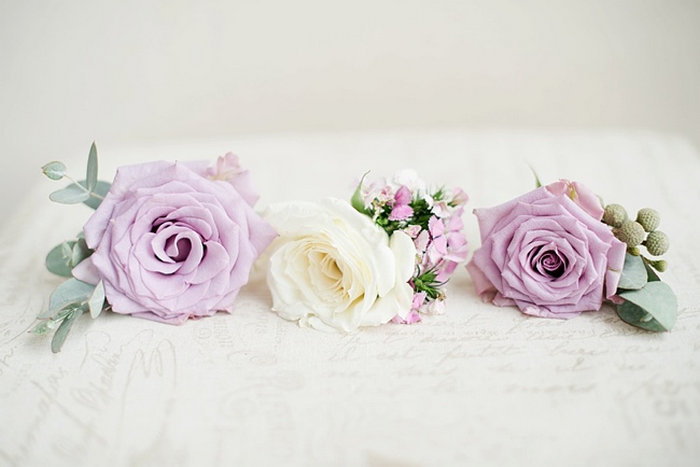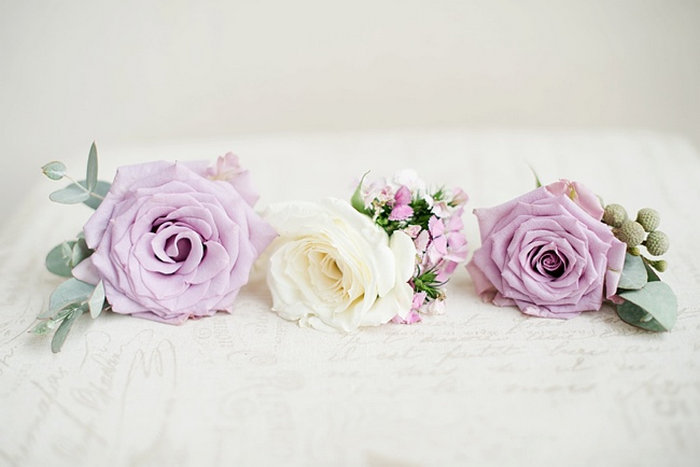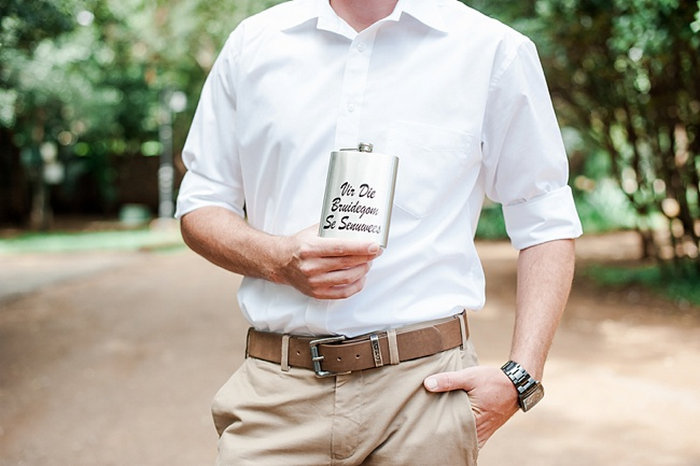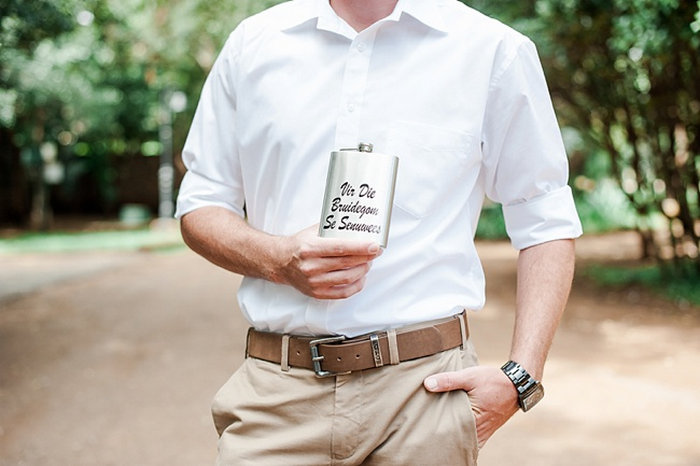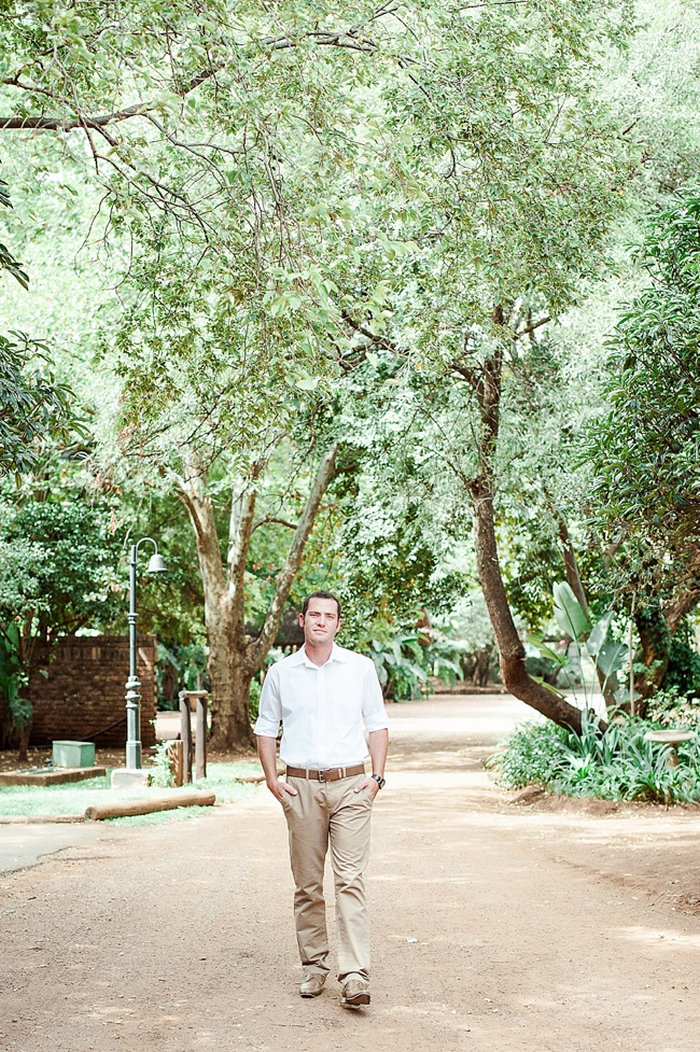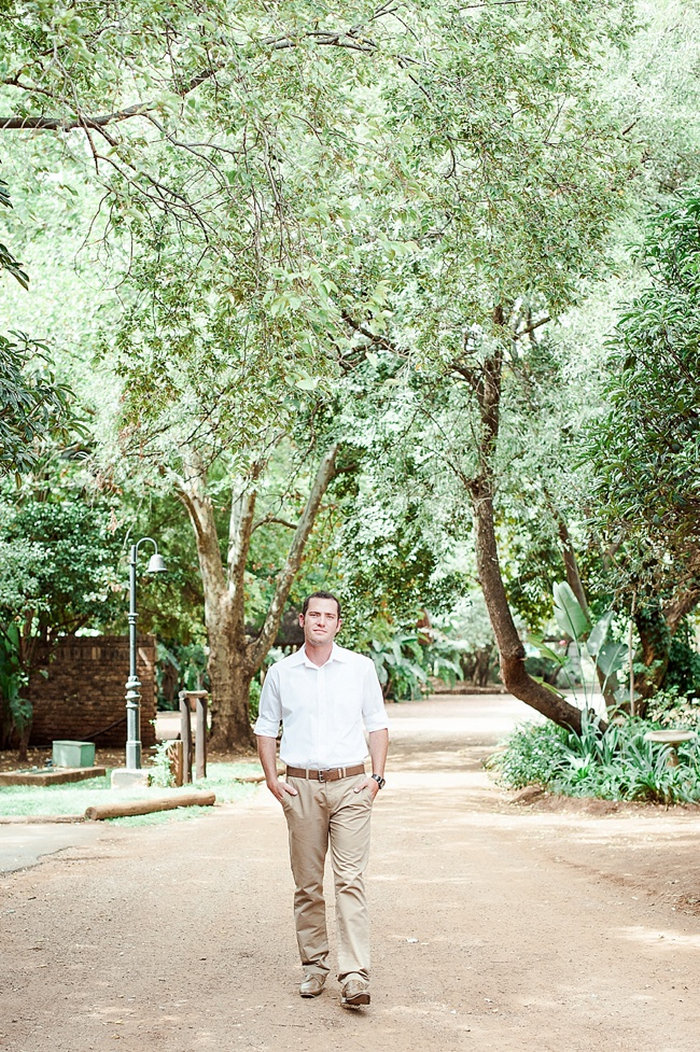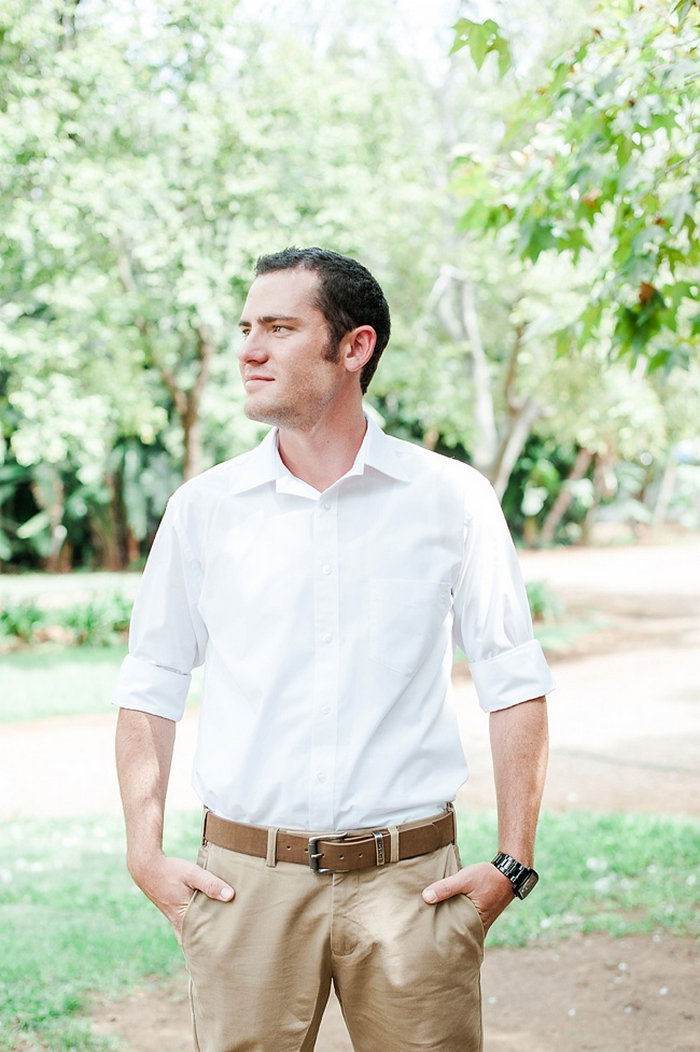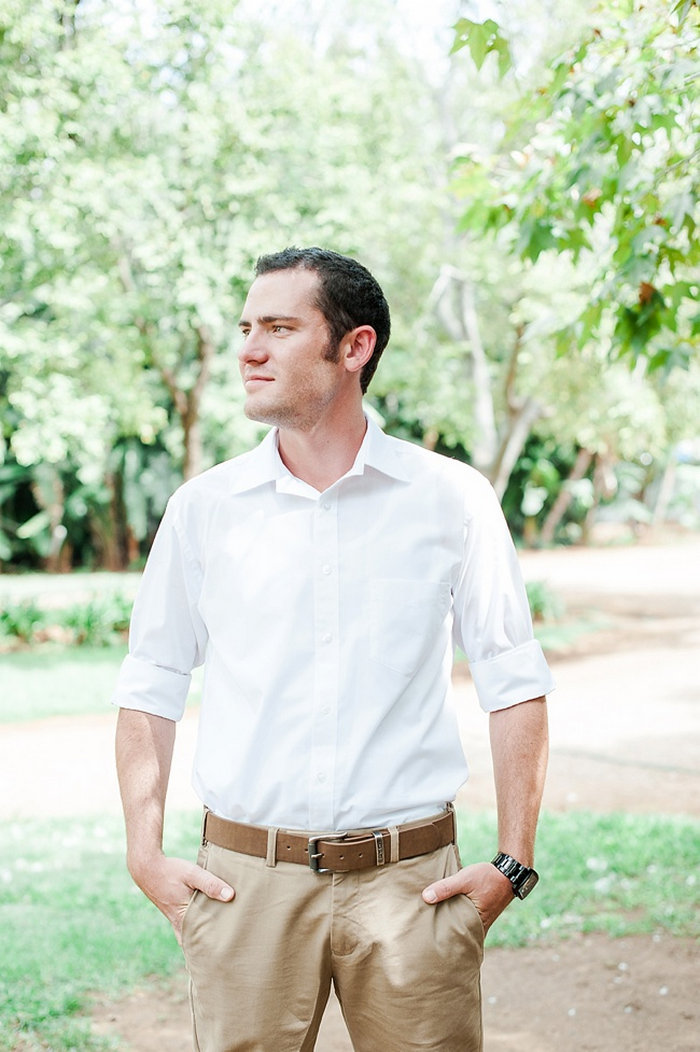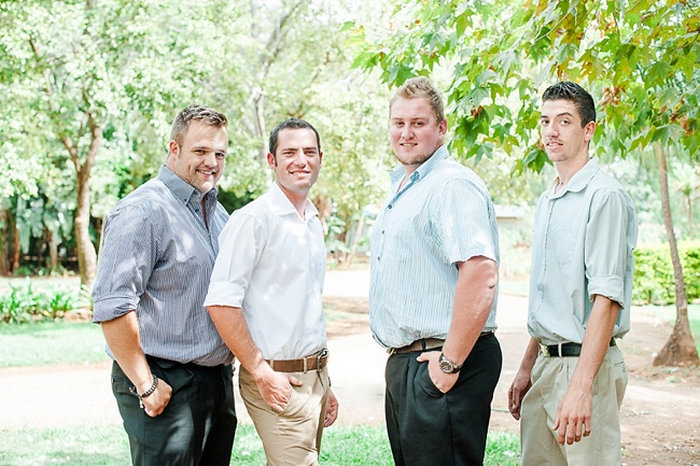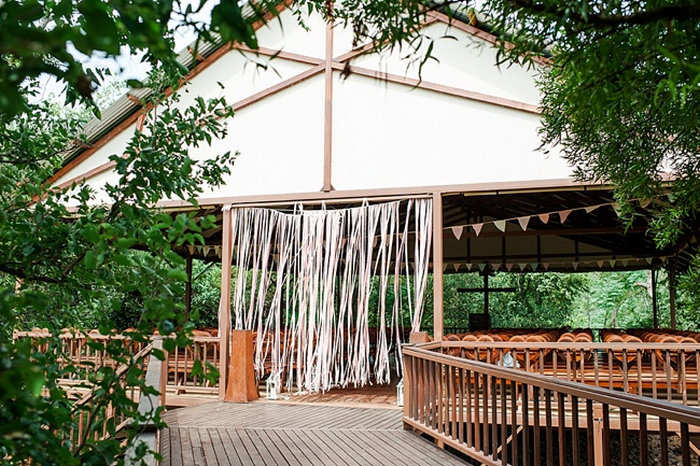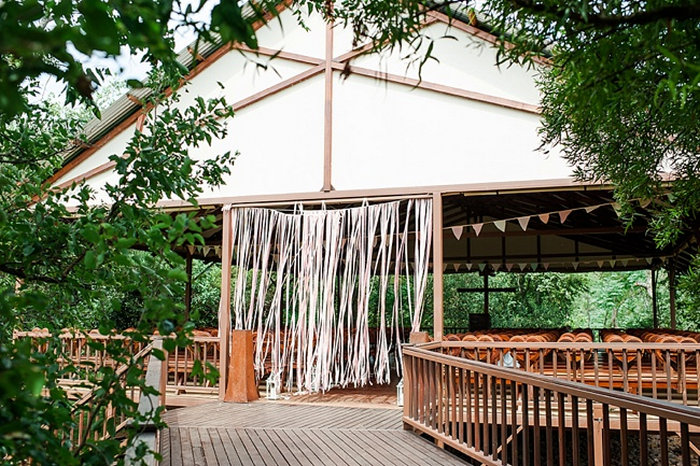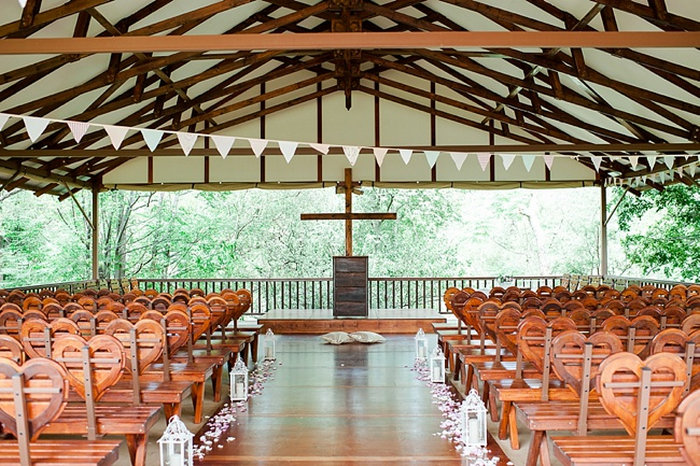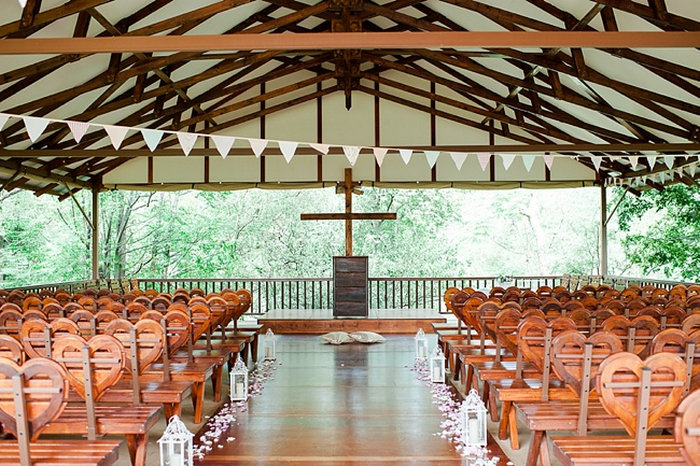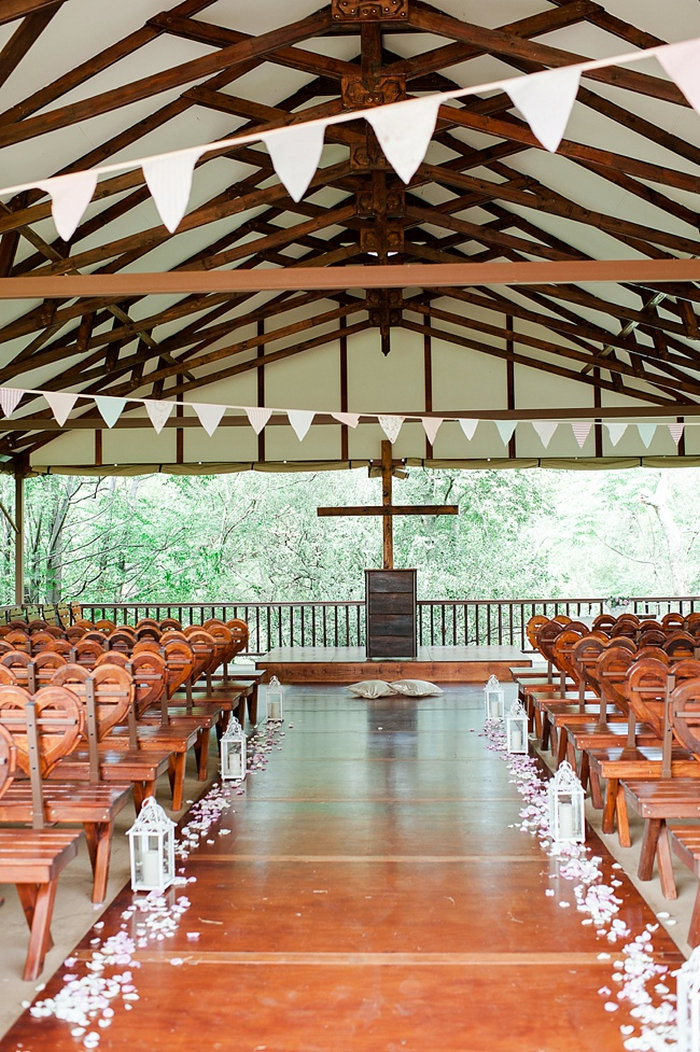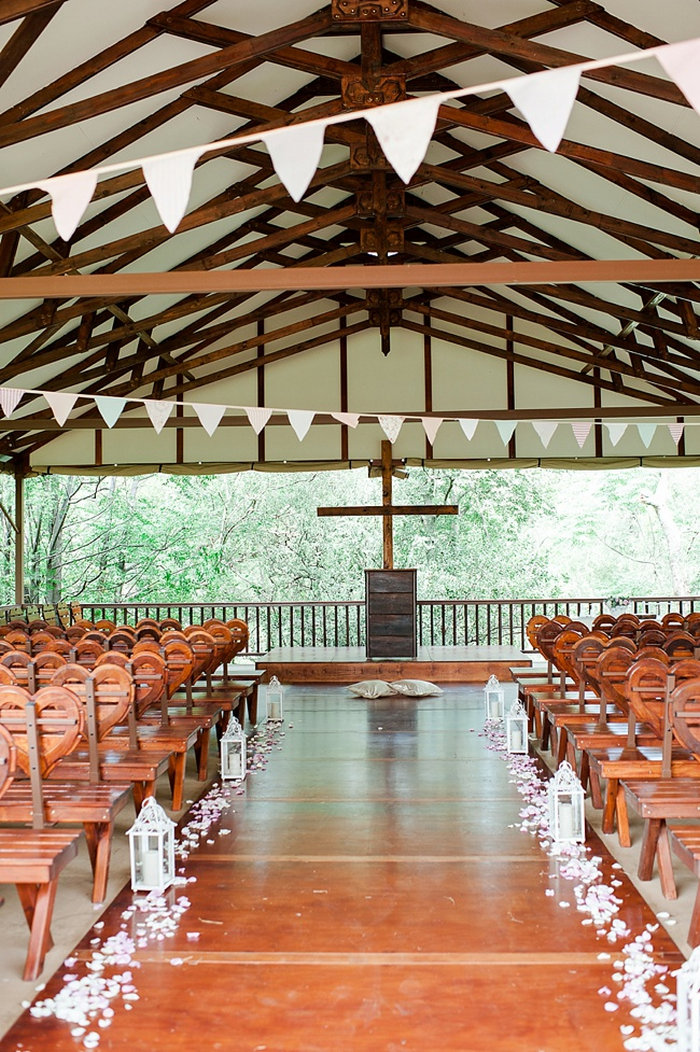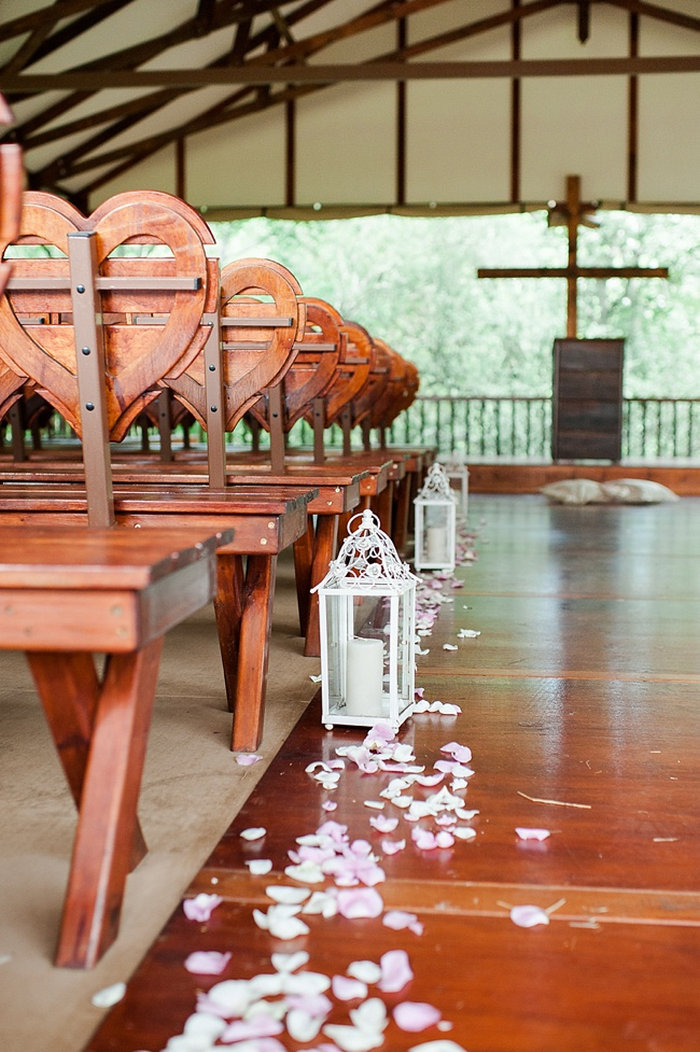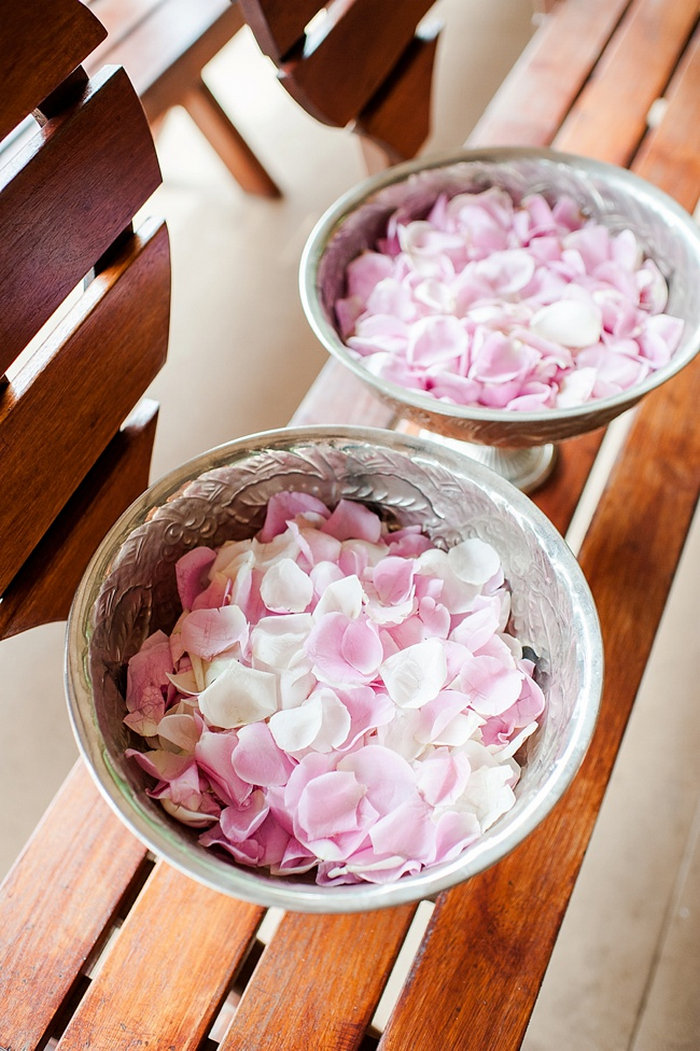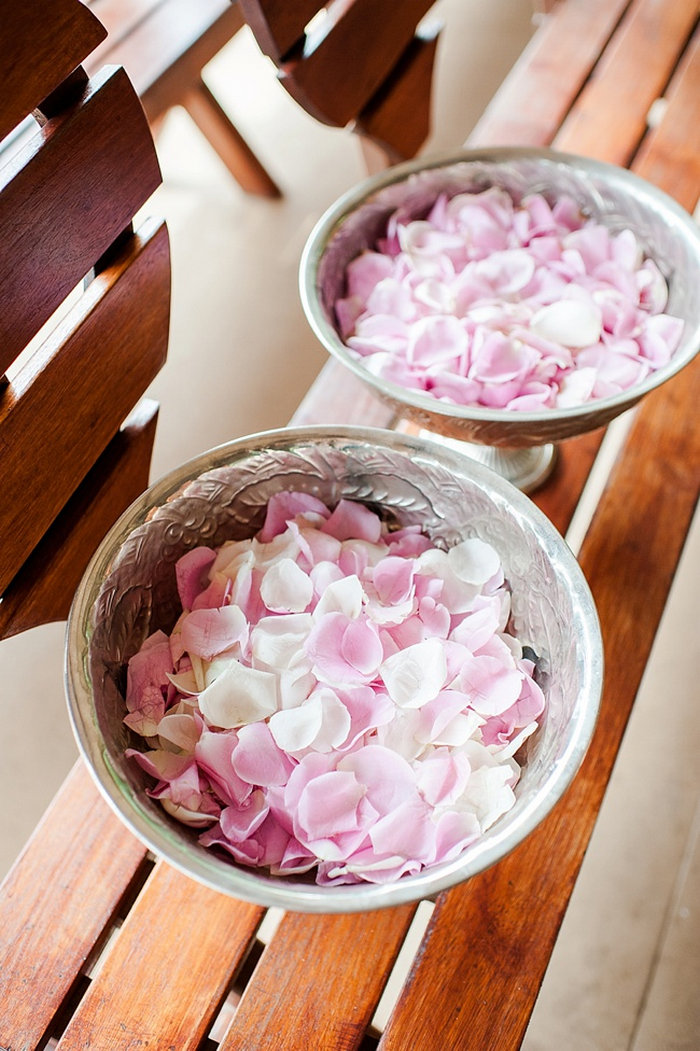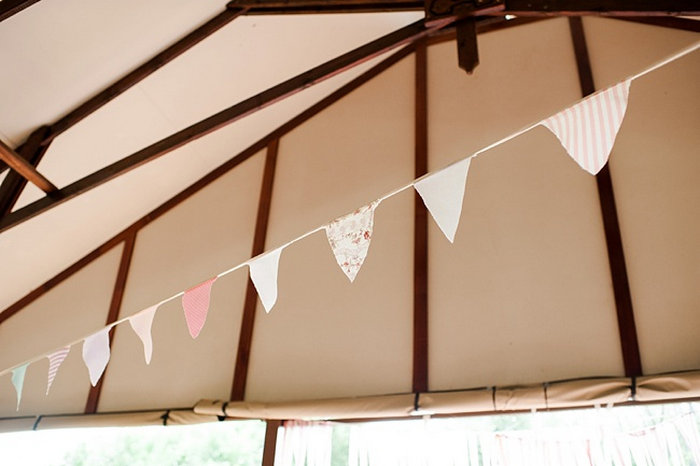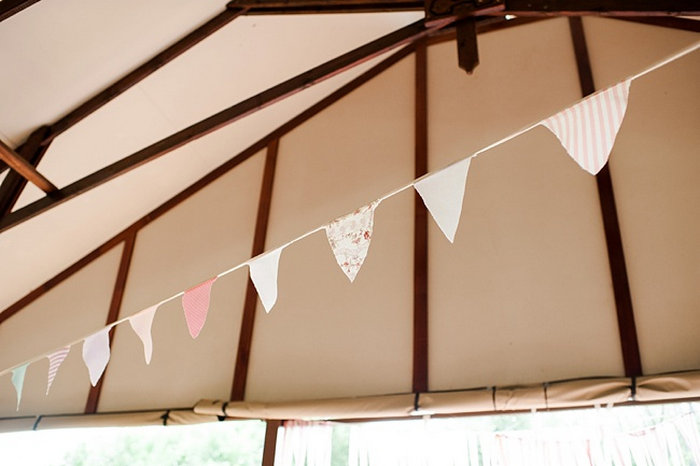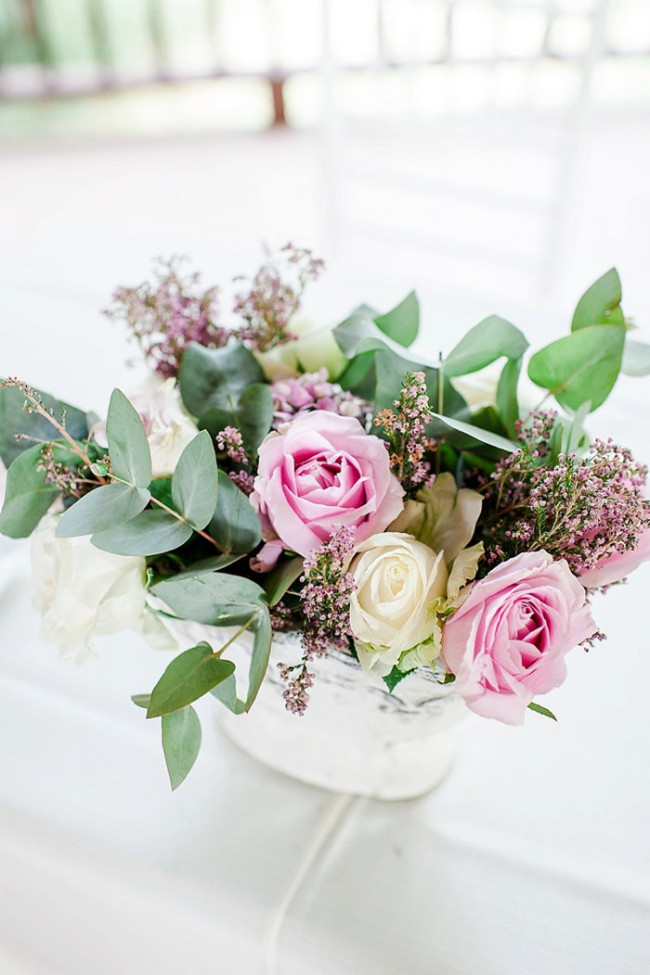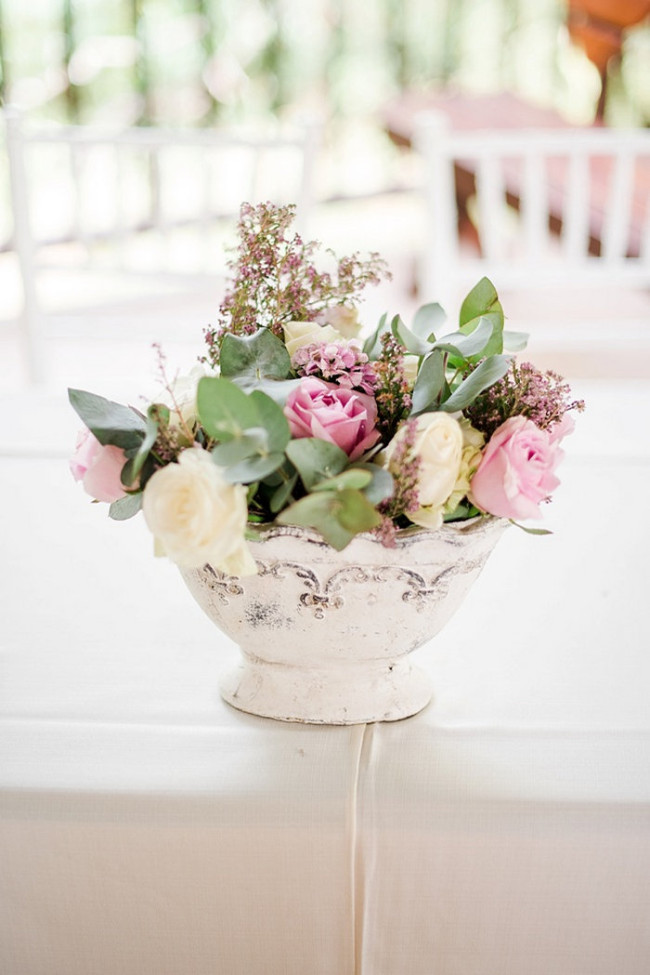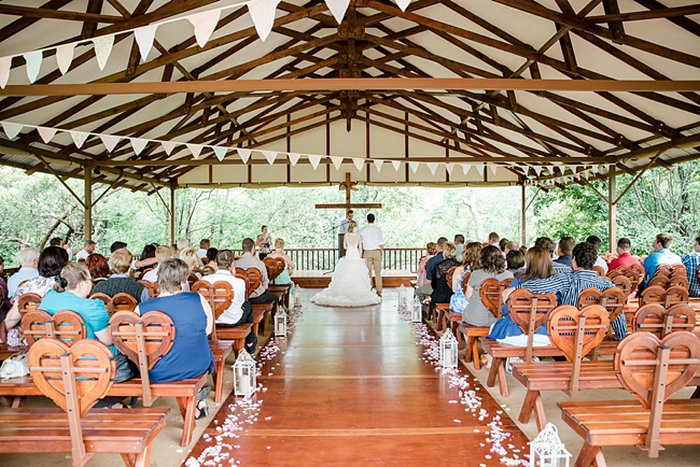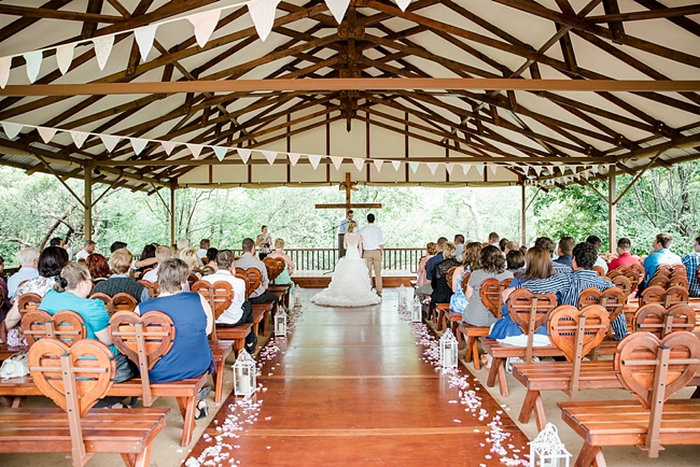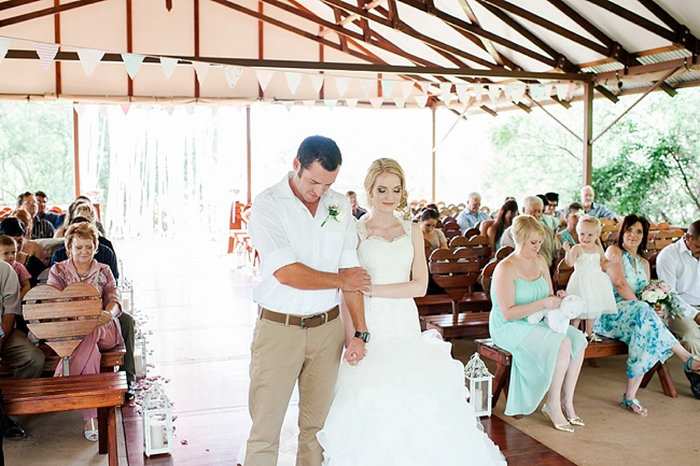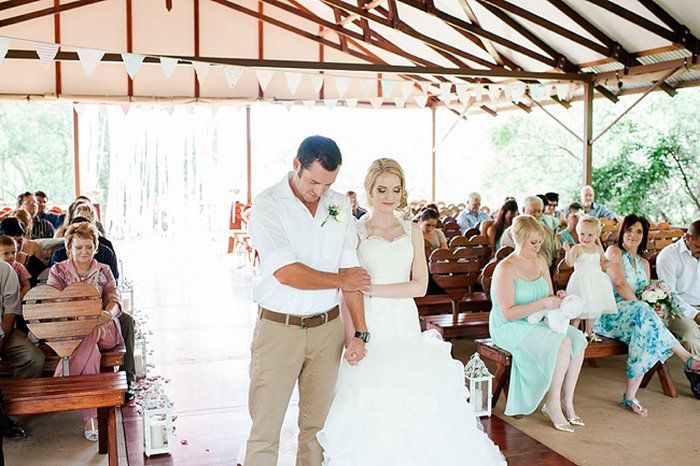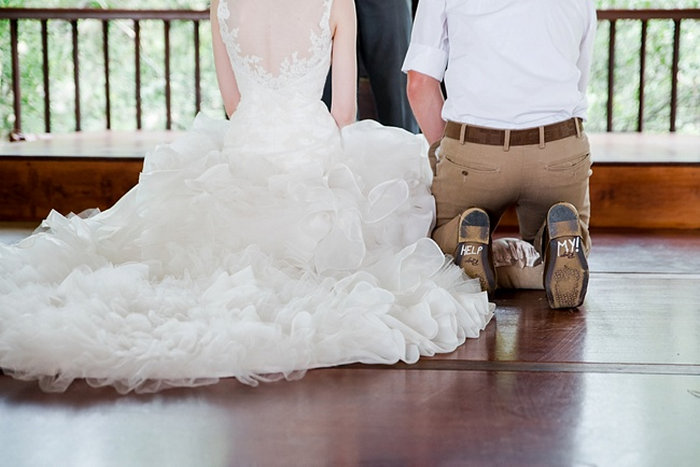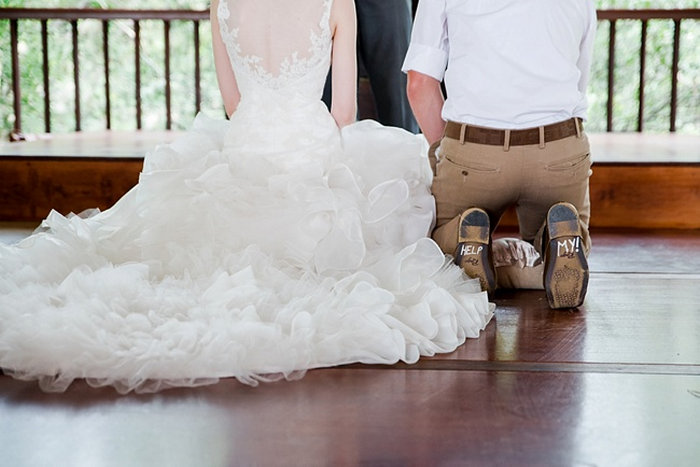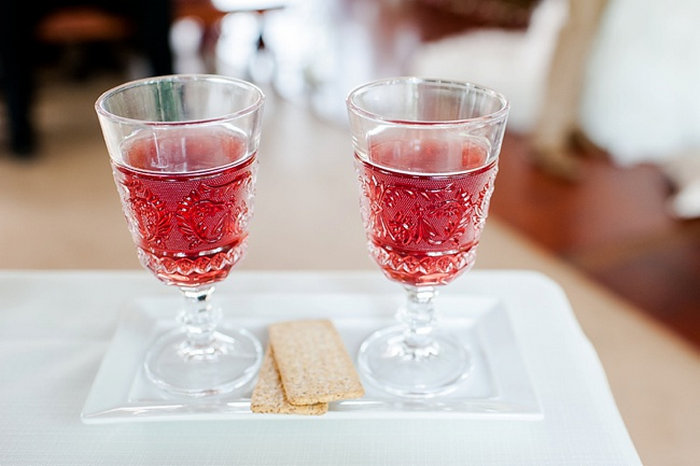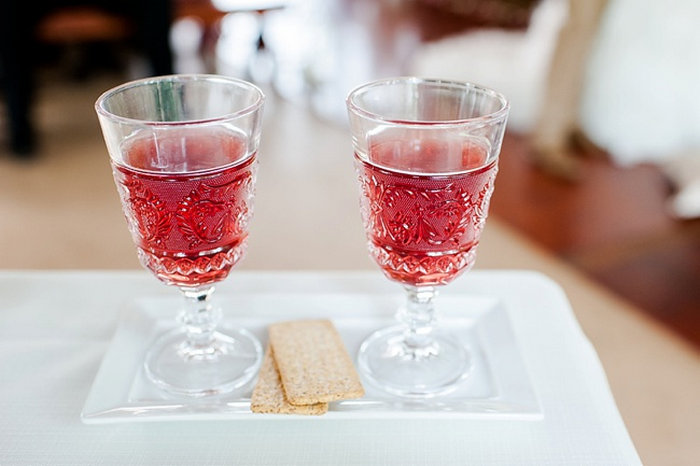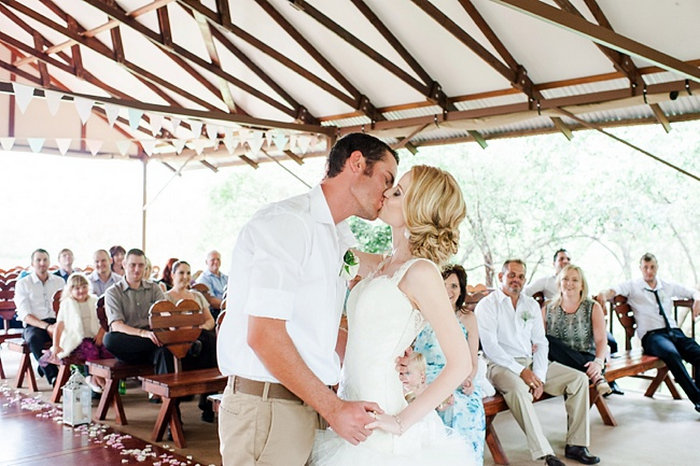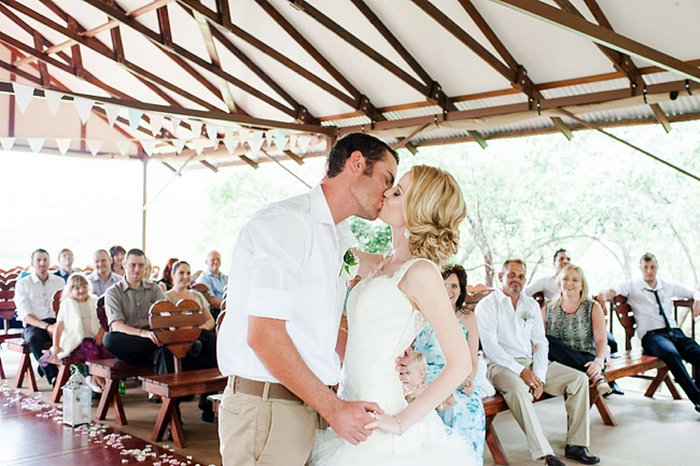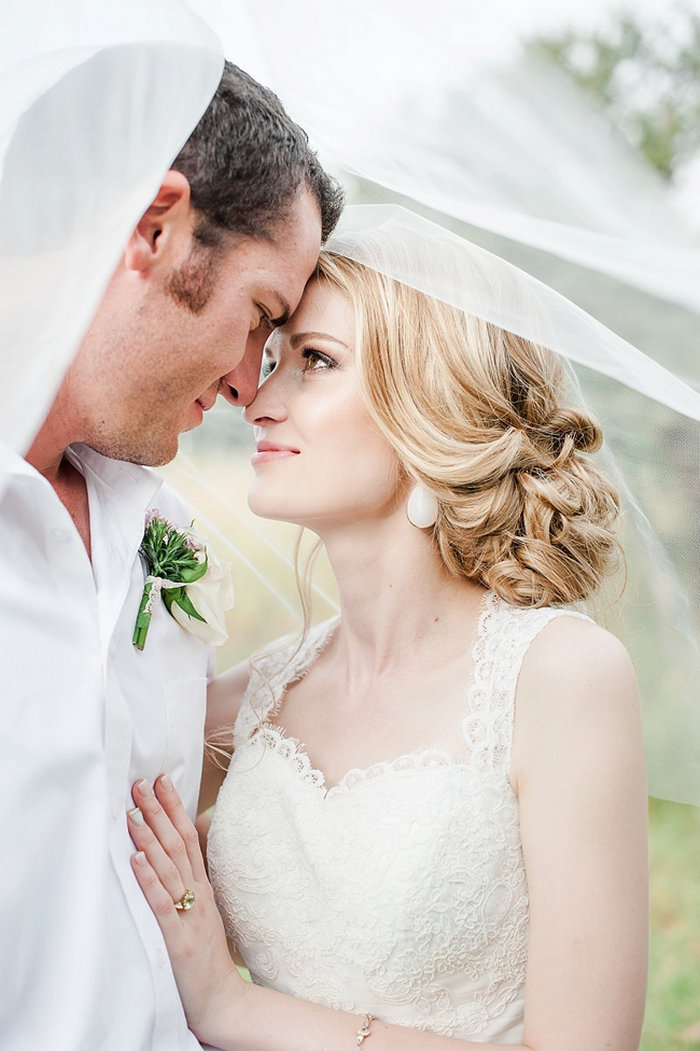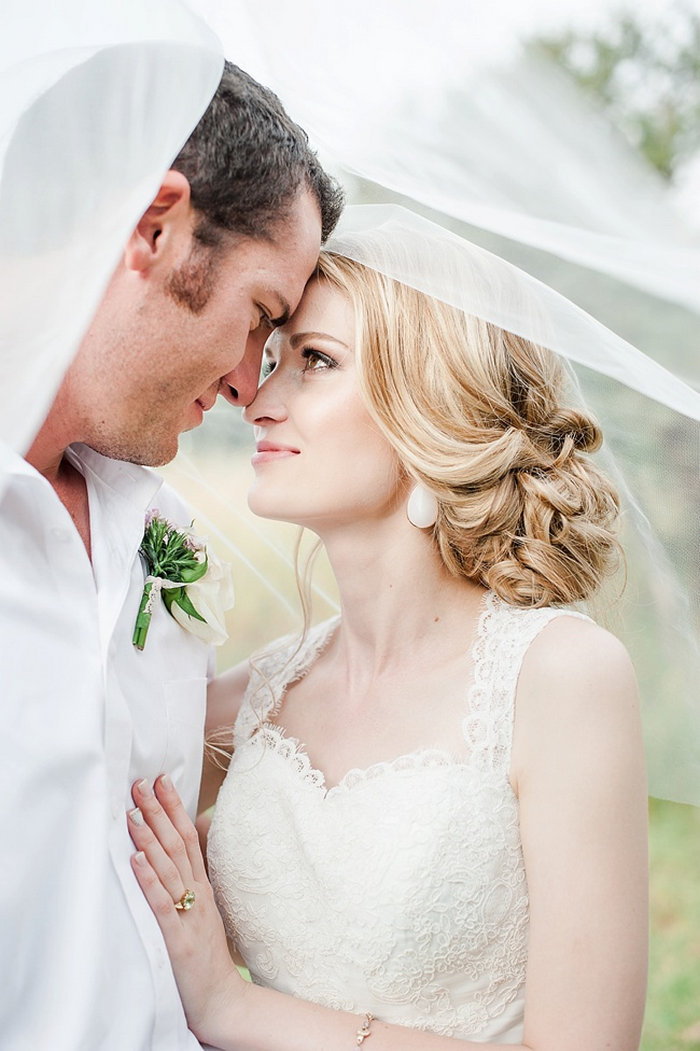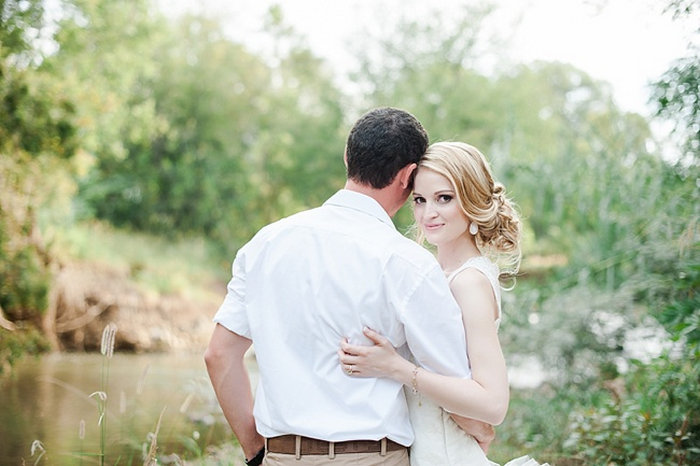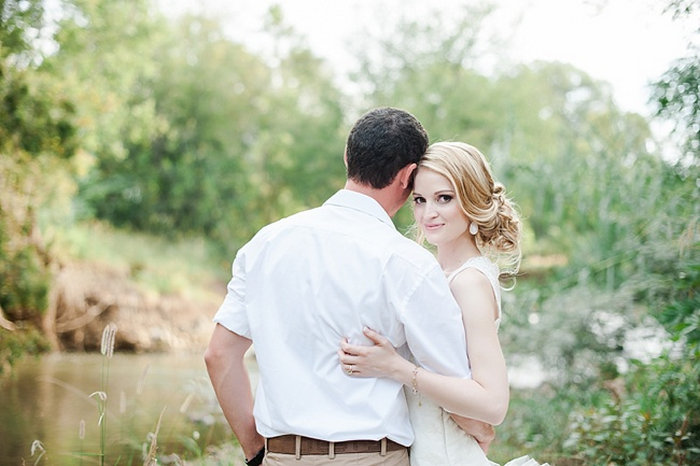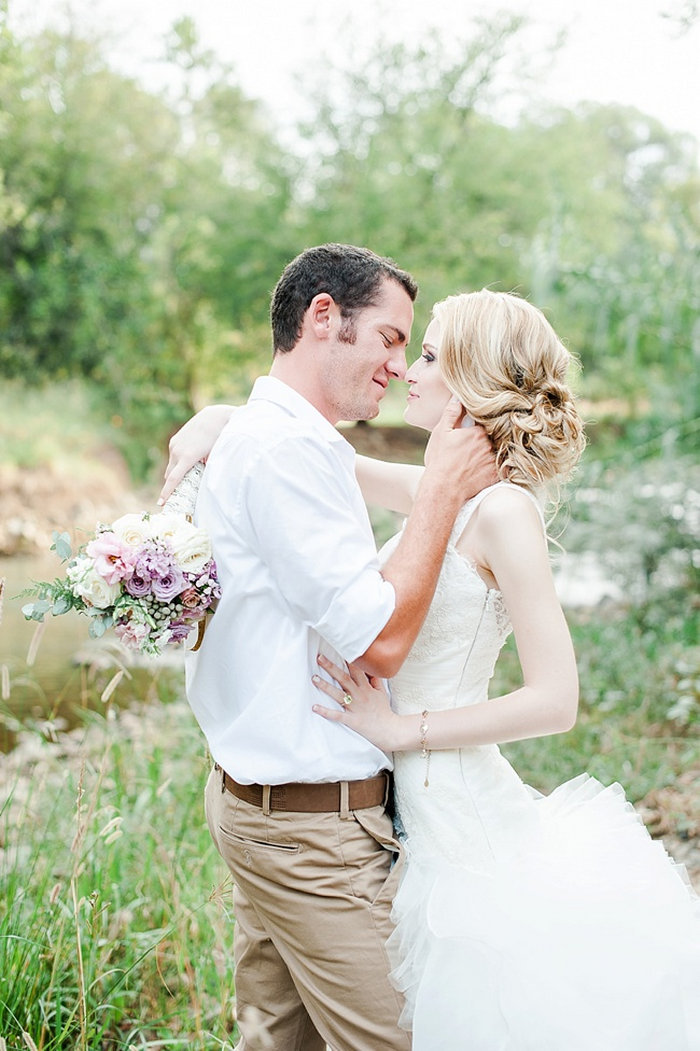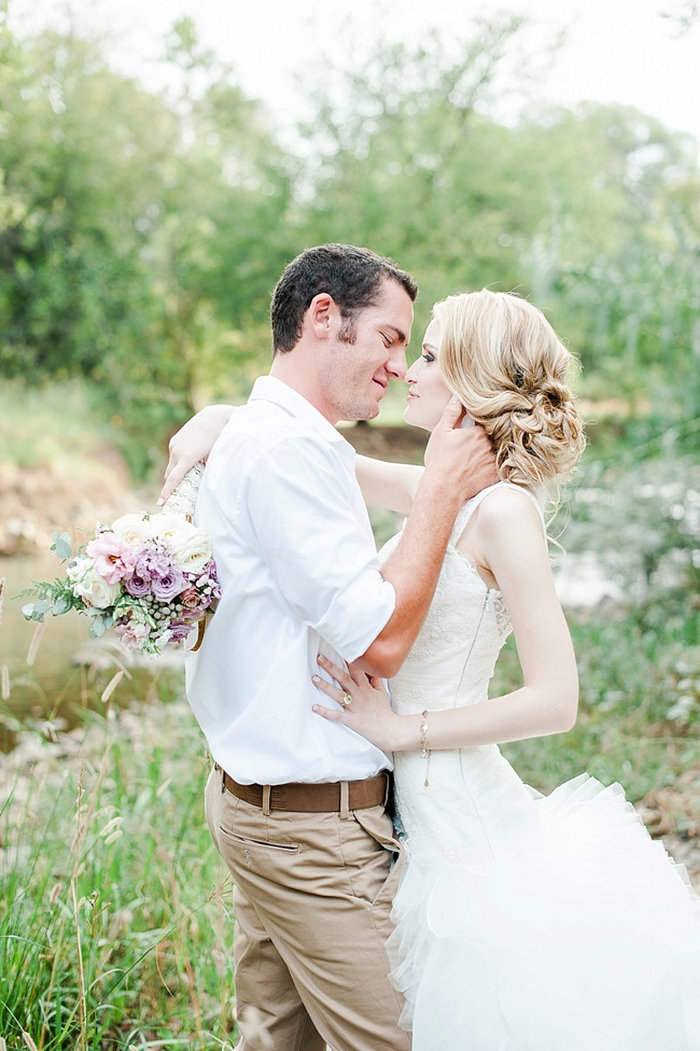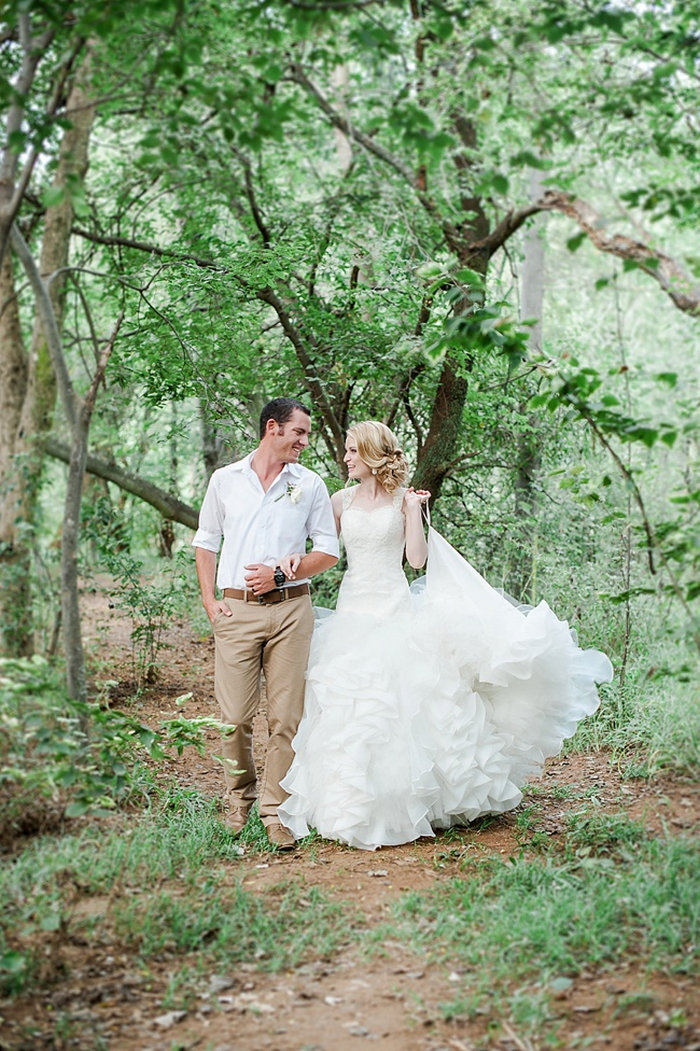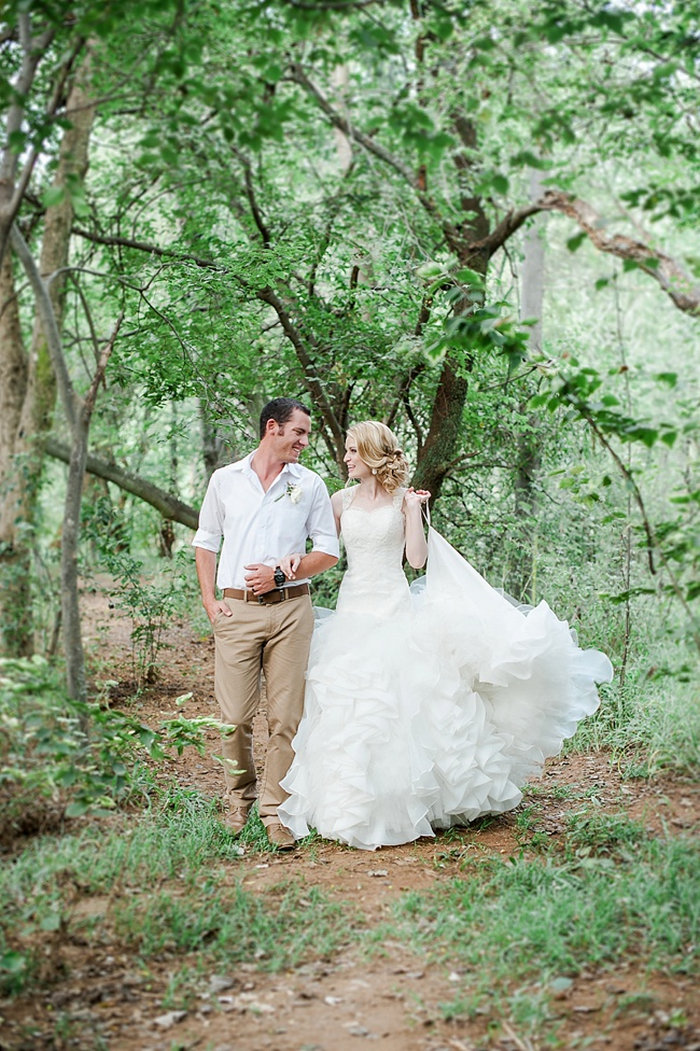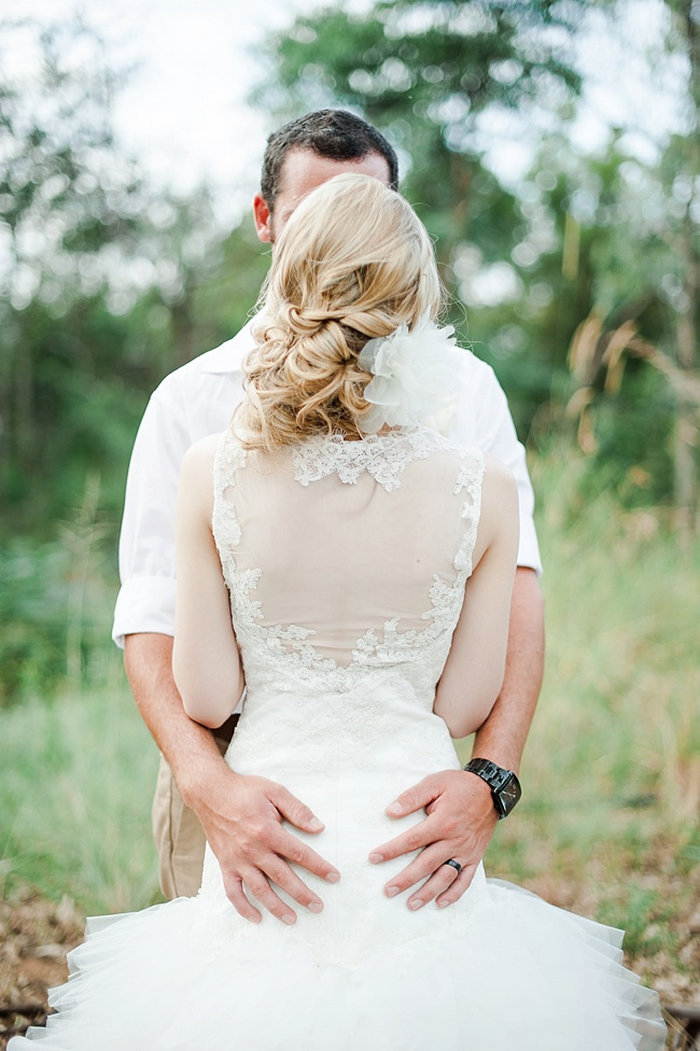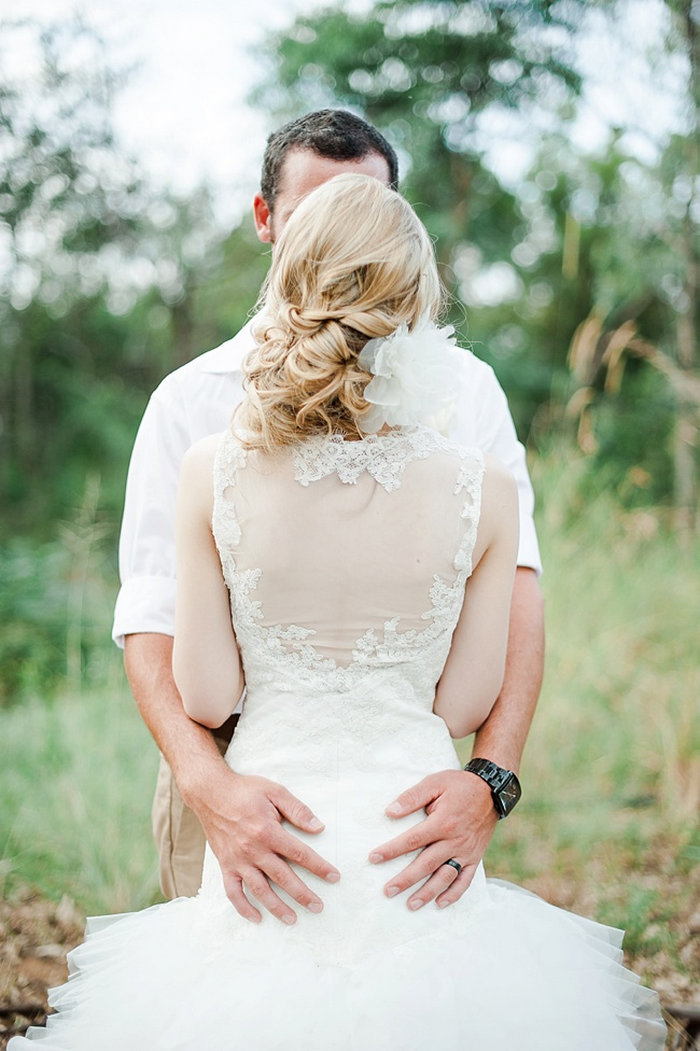 view more gorgeous wedding hairstyles here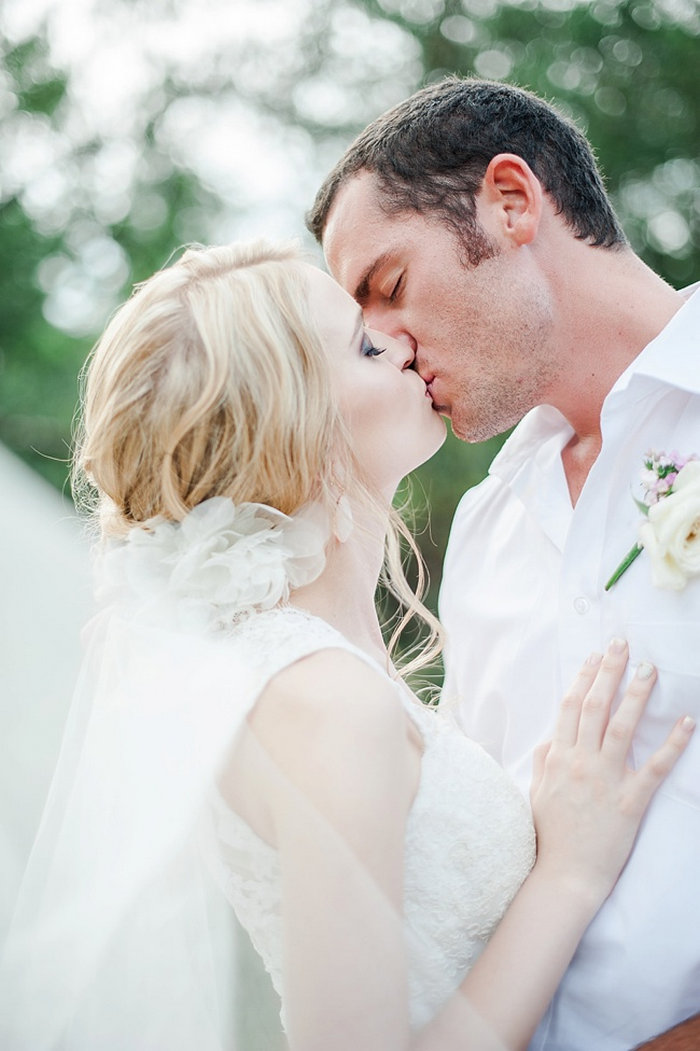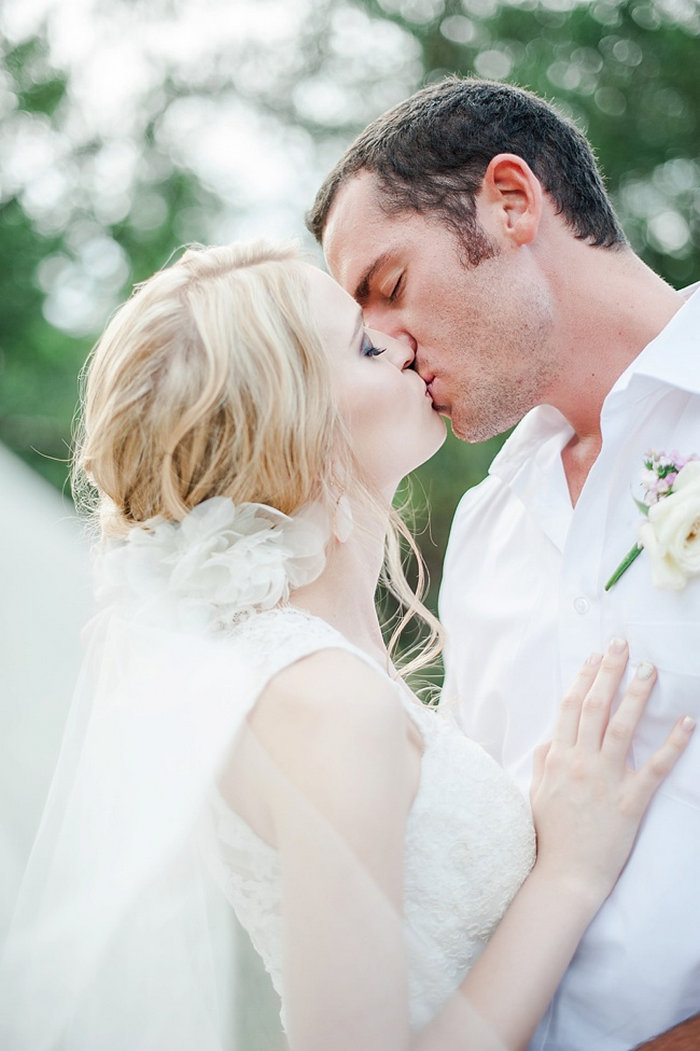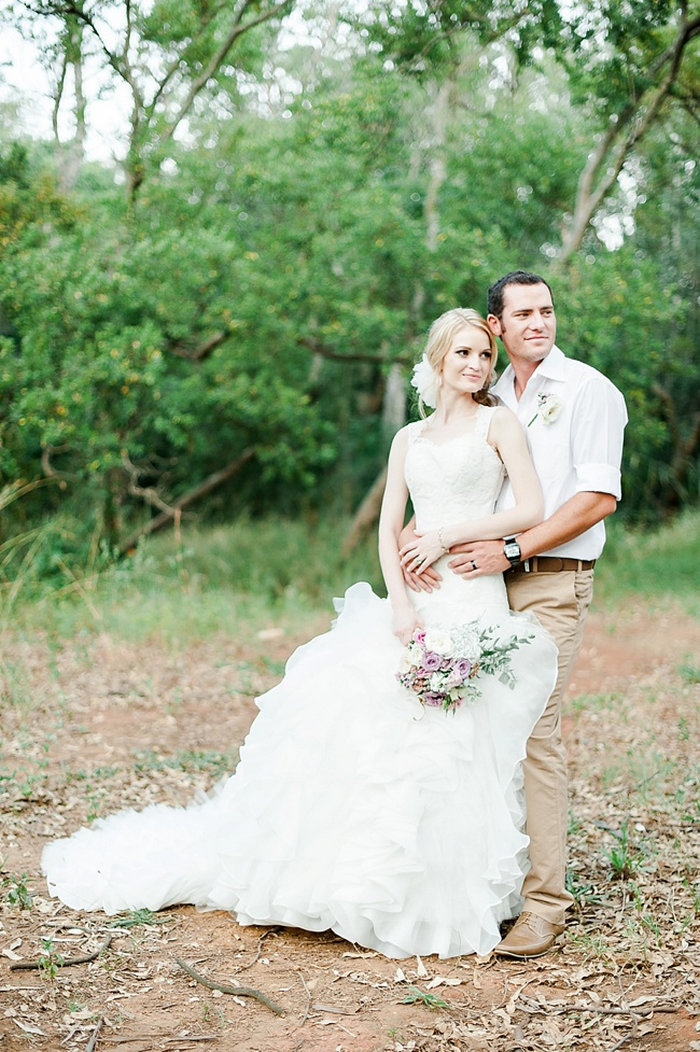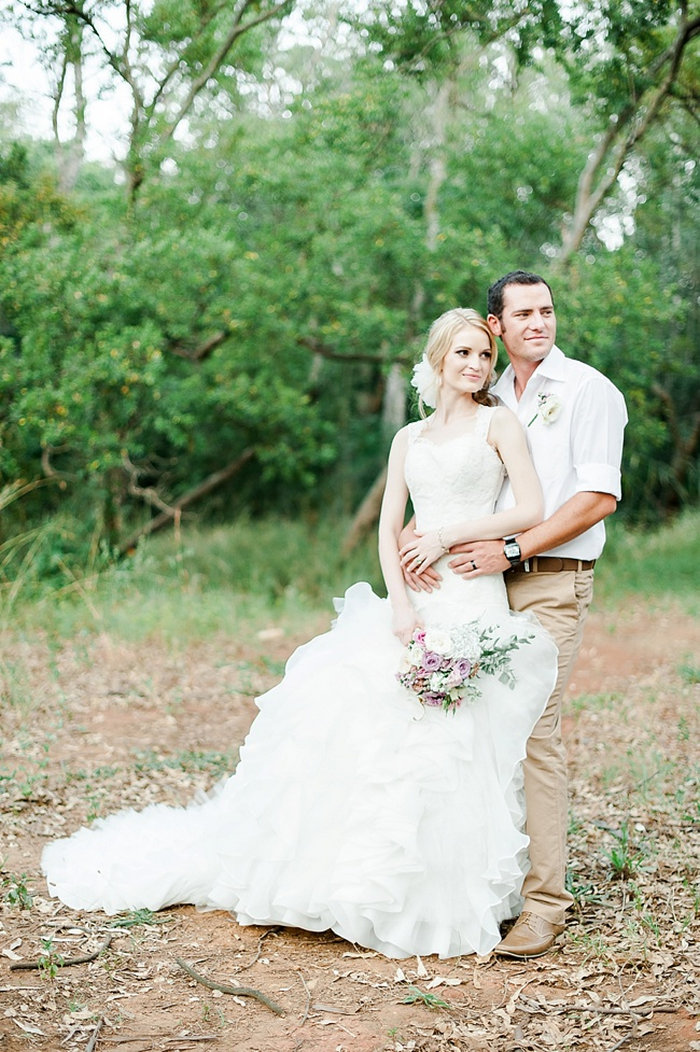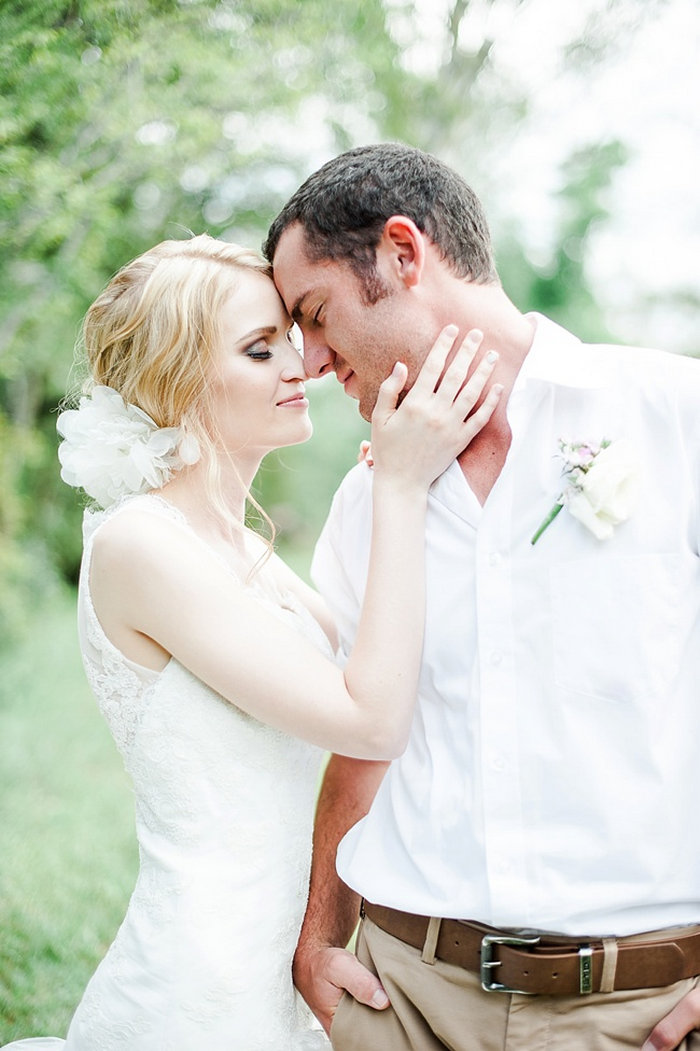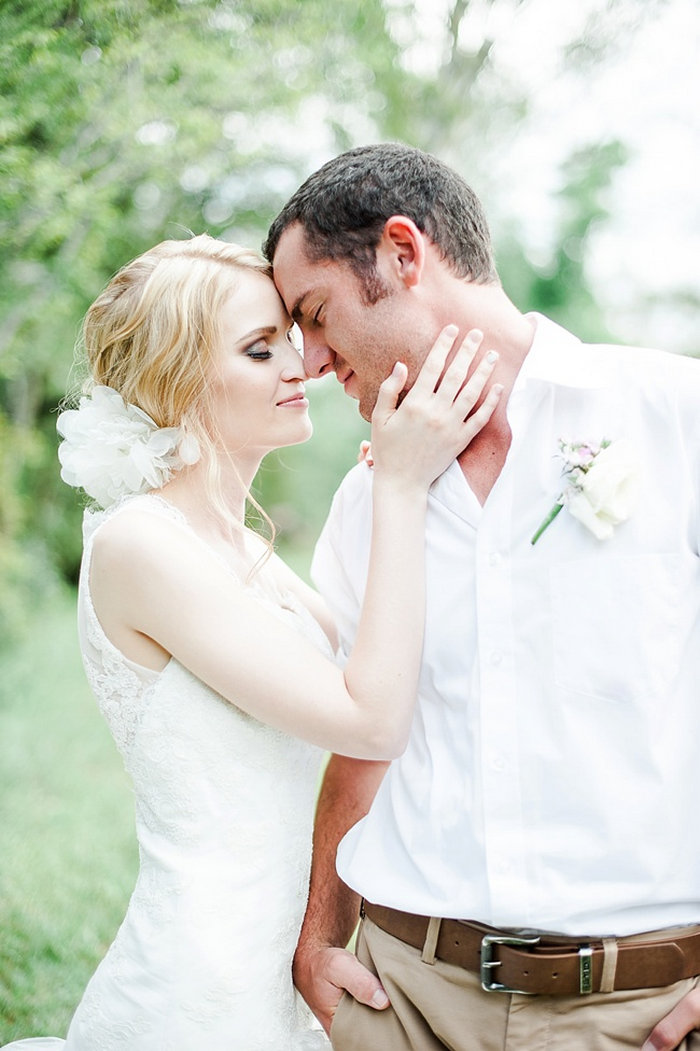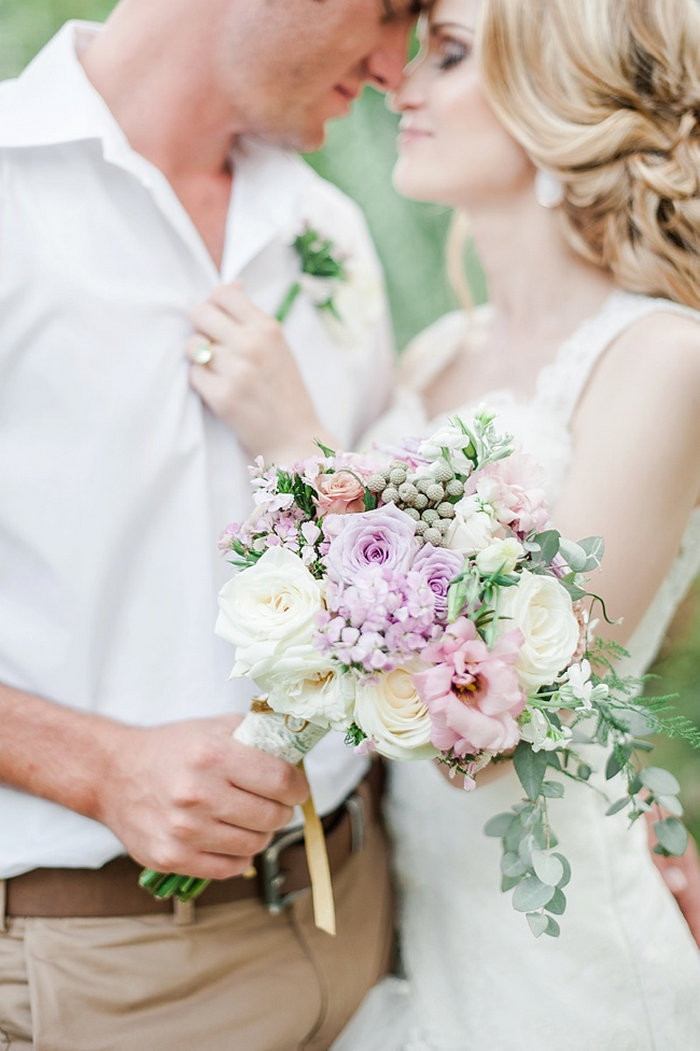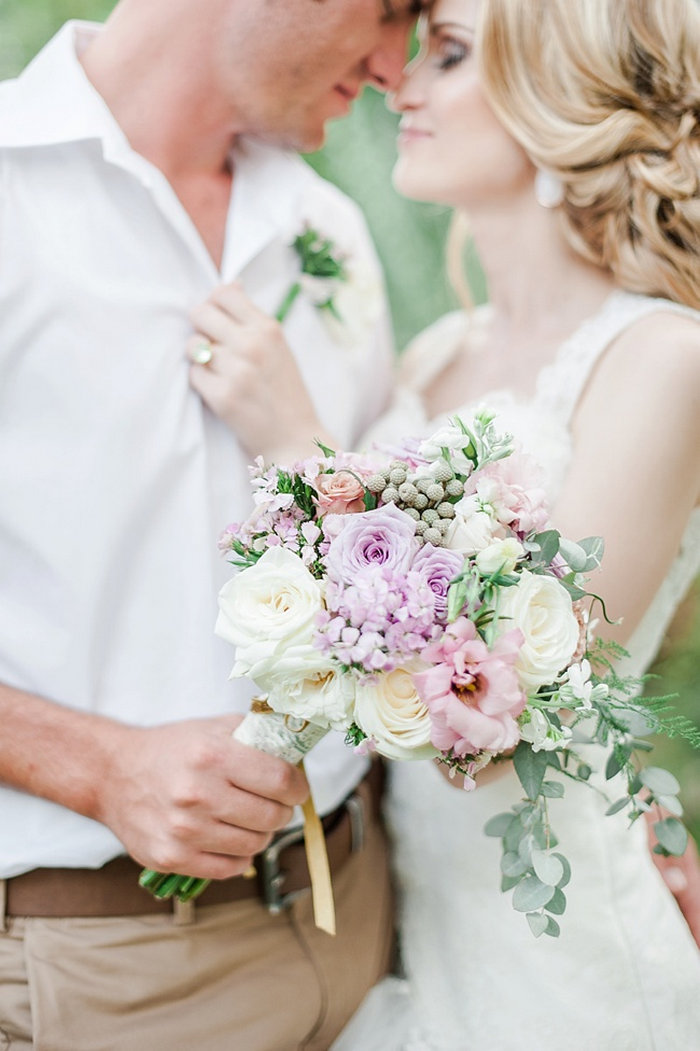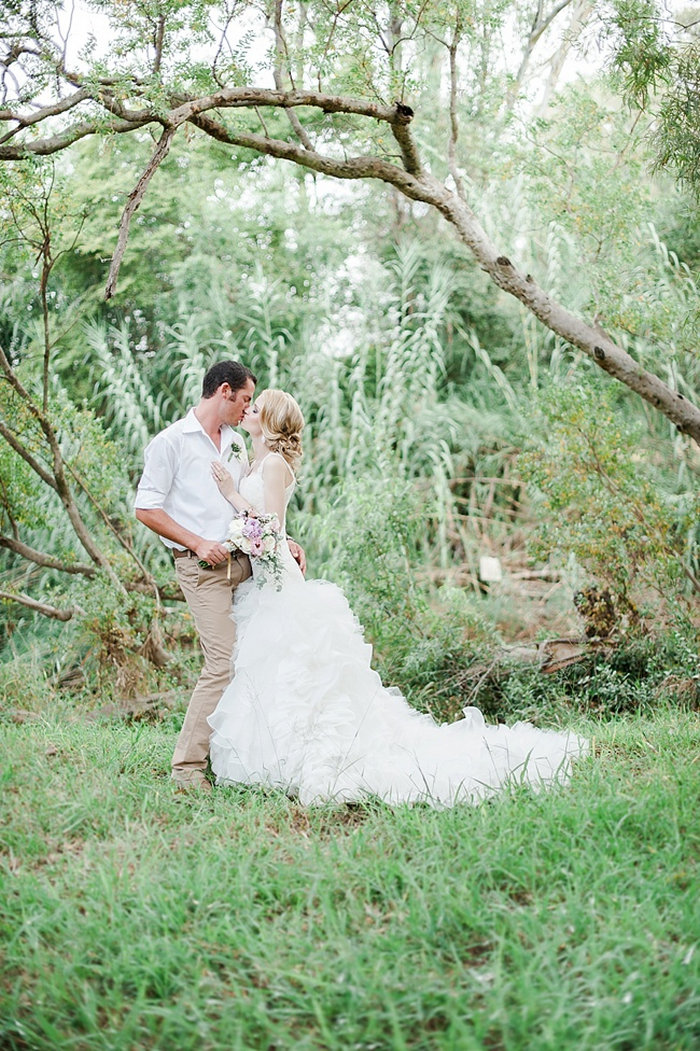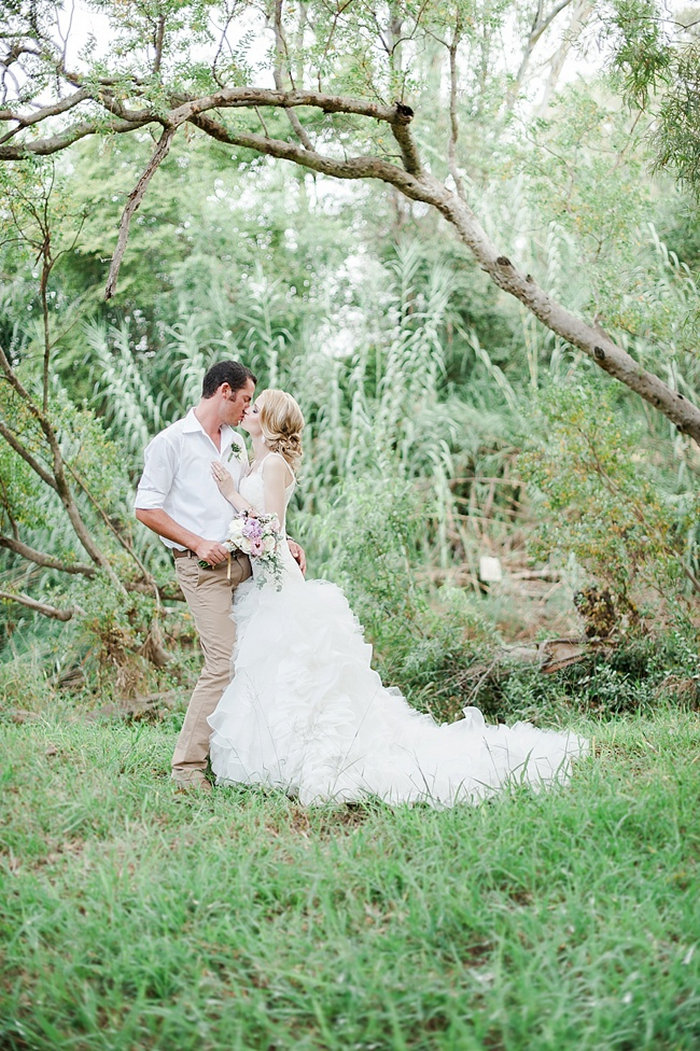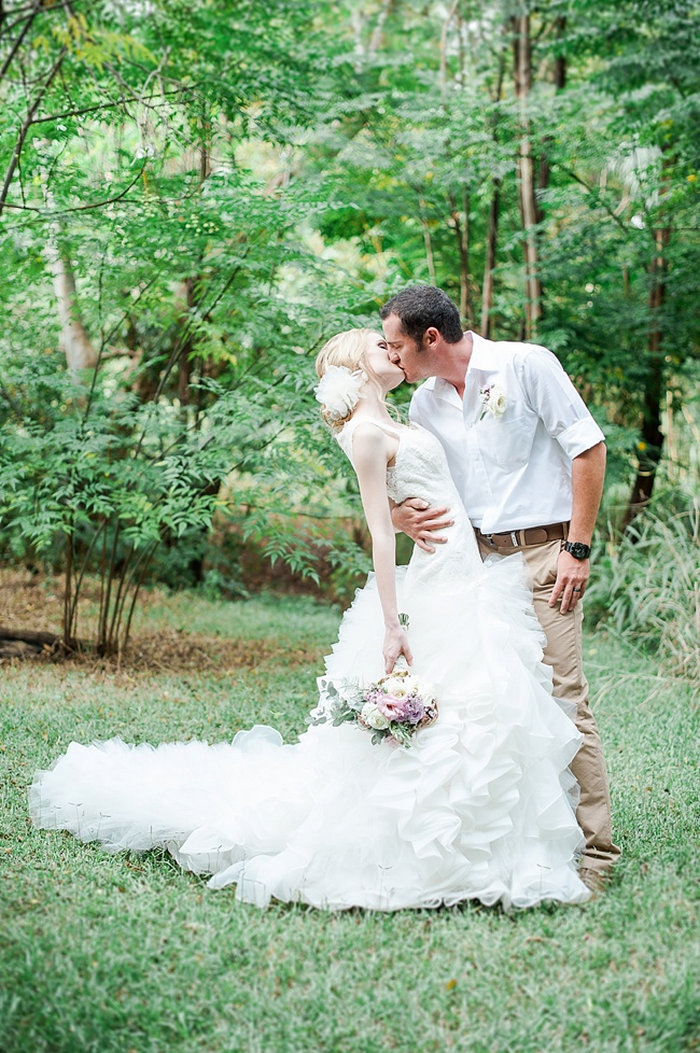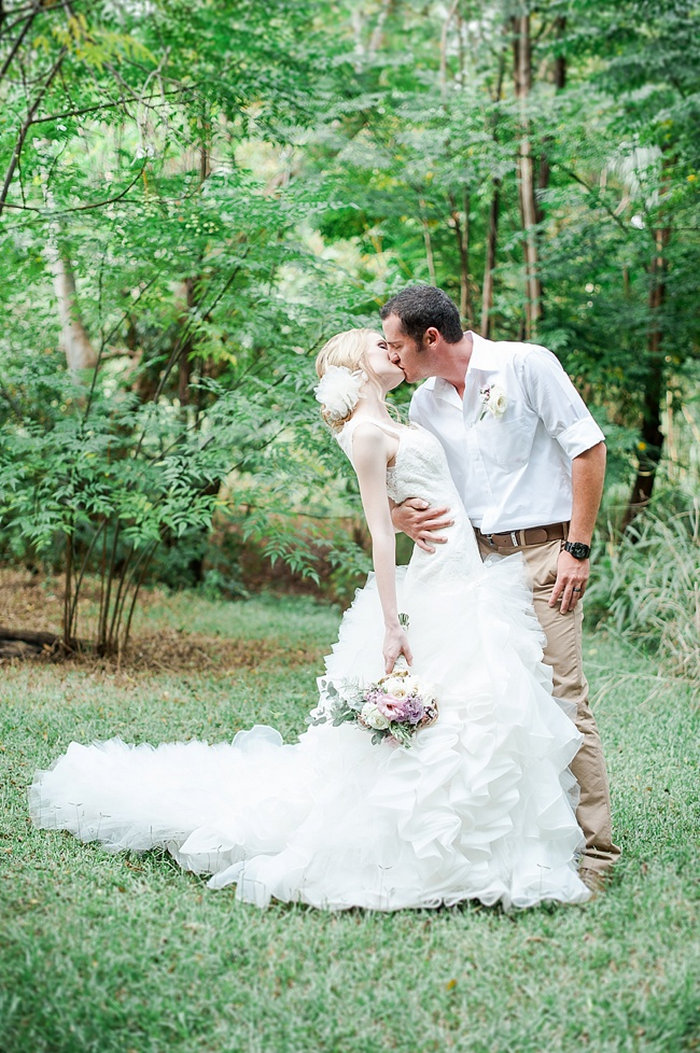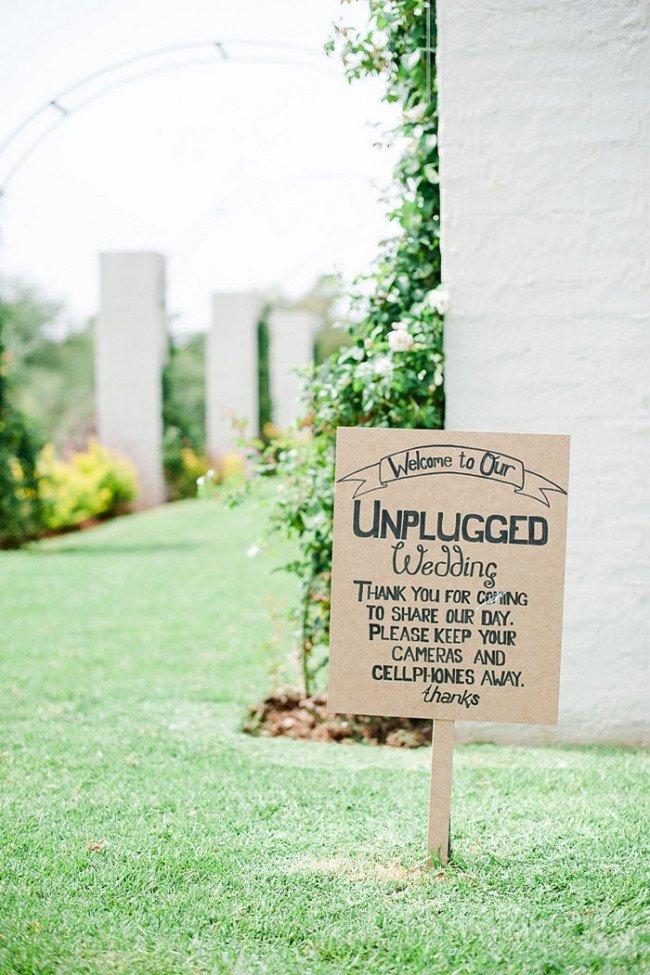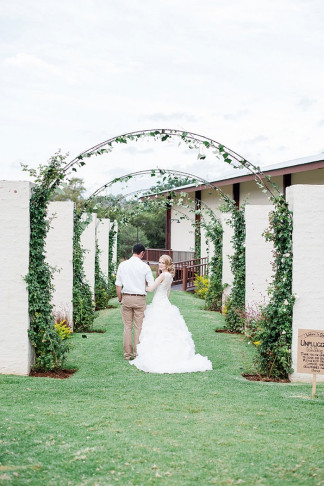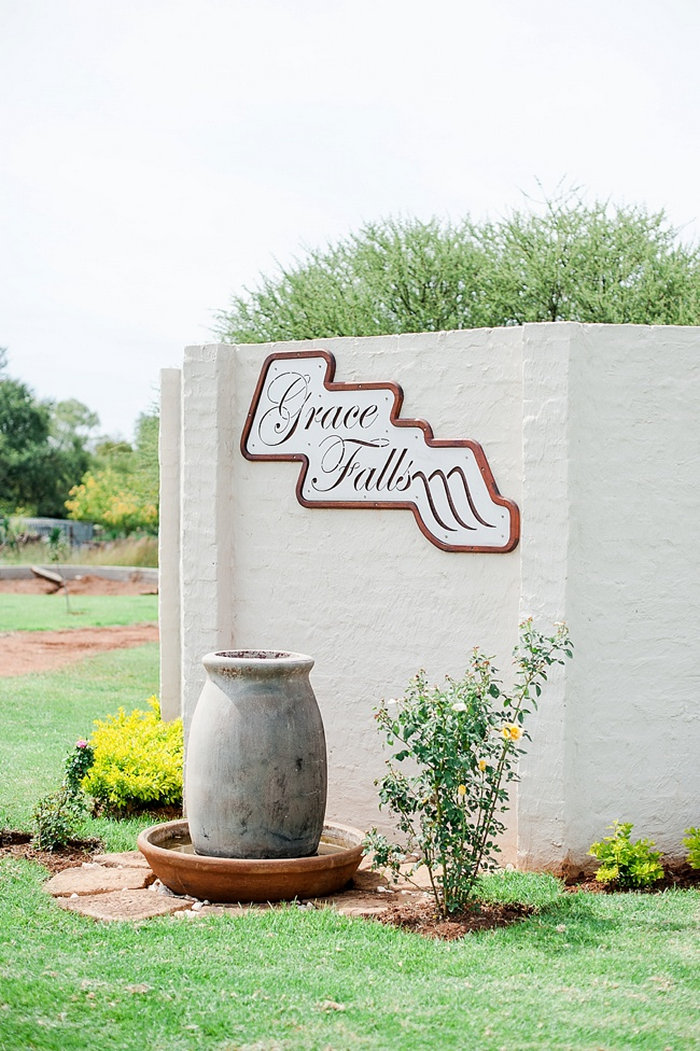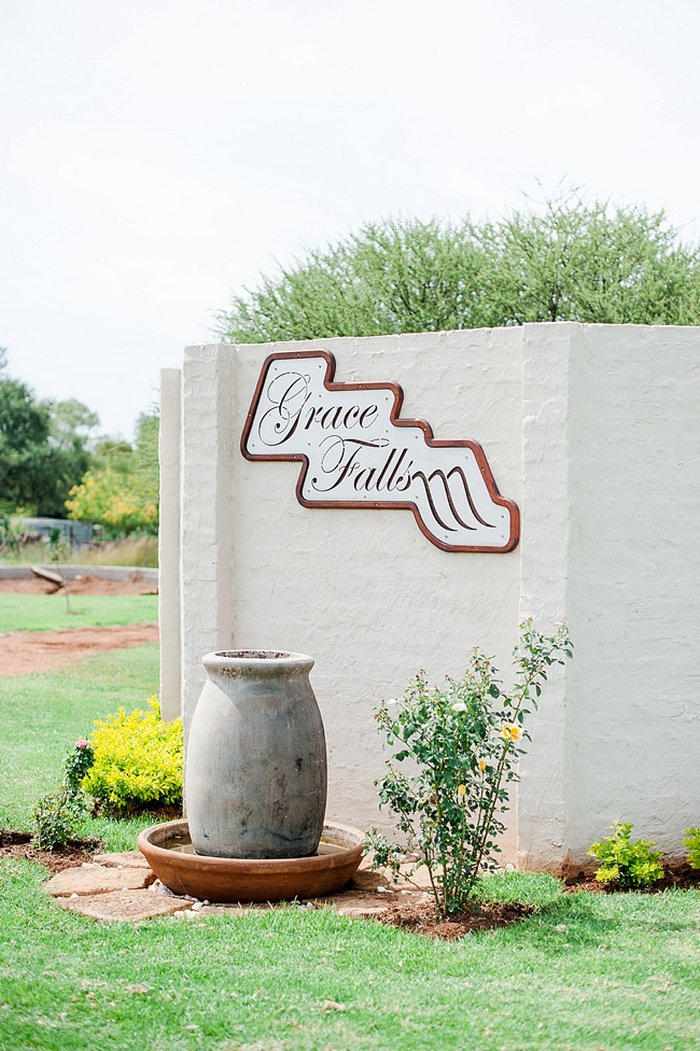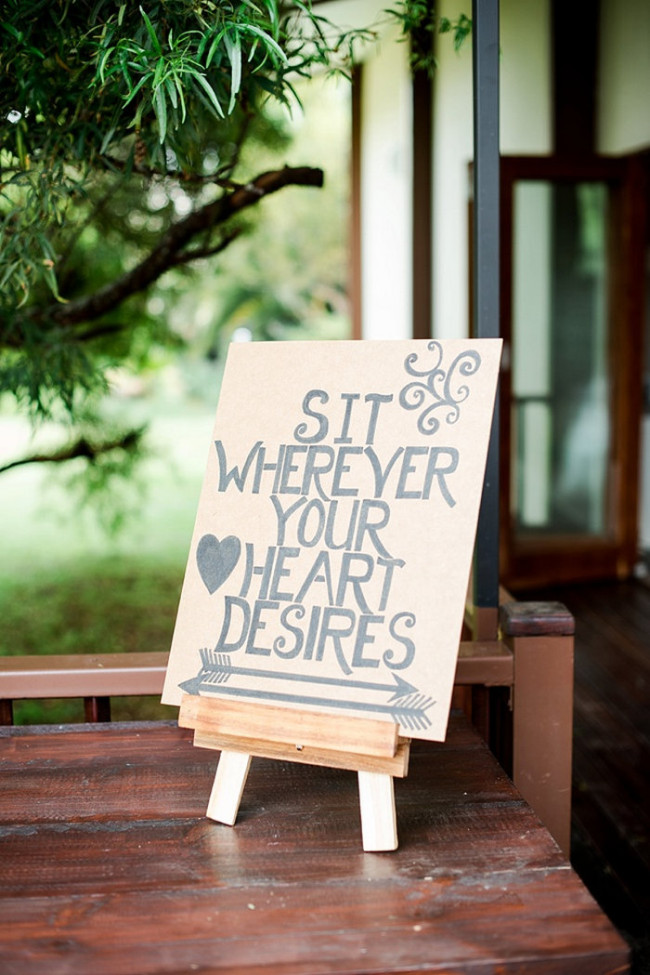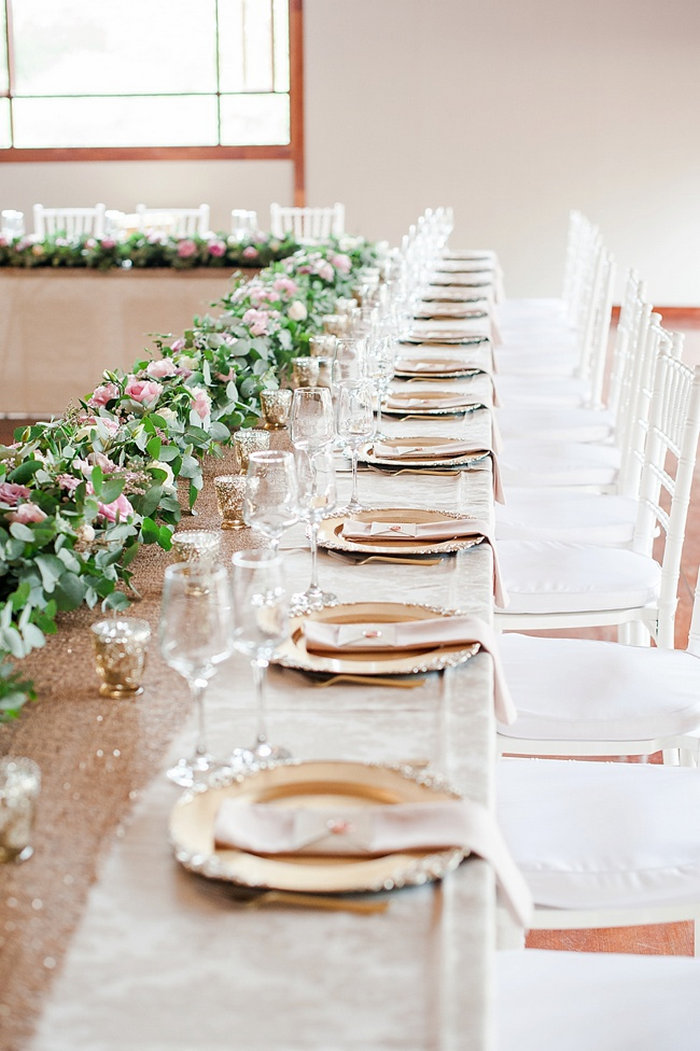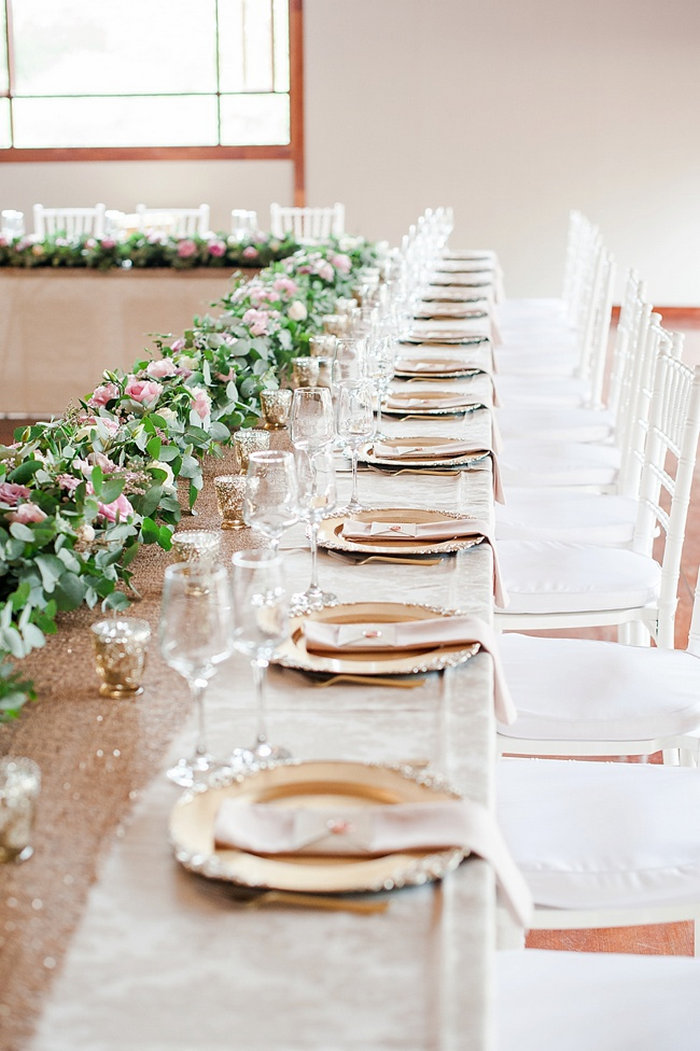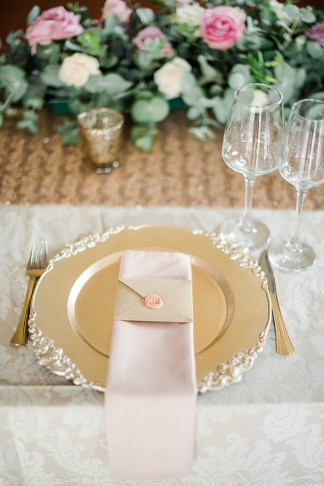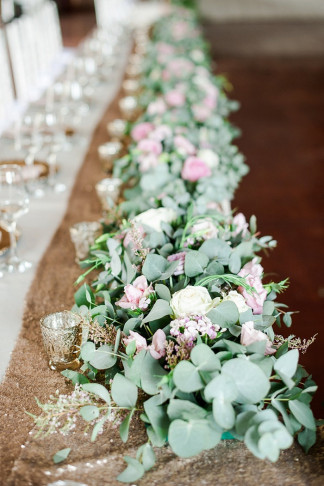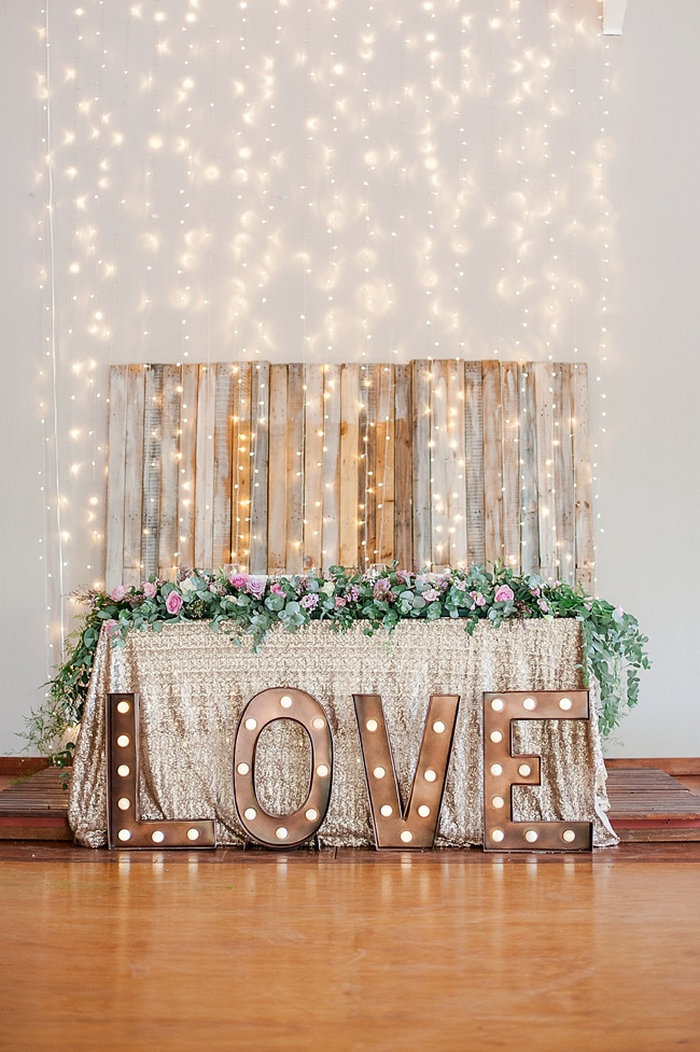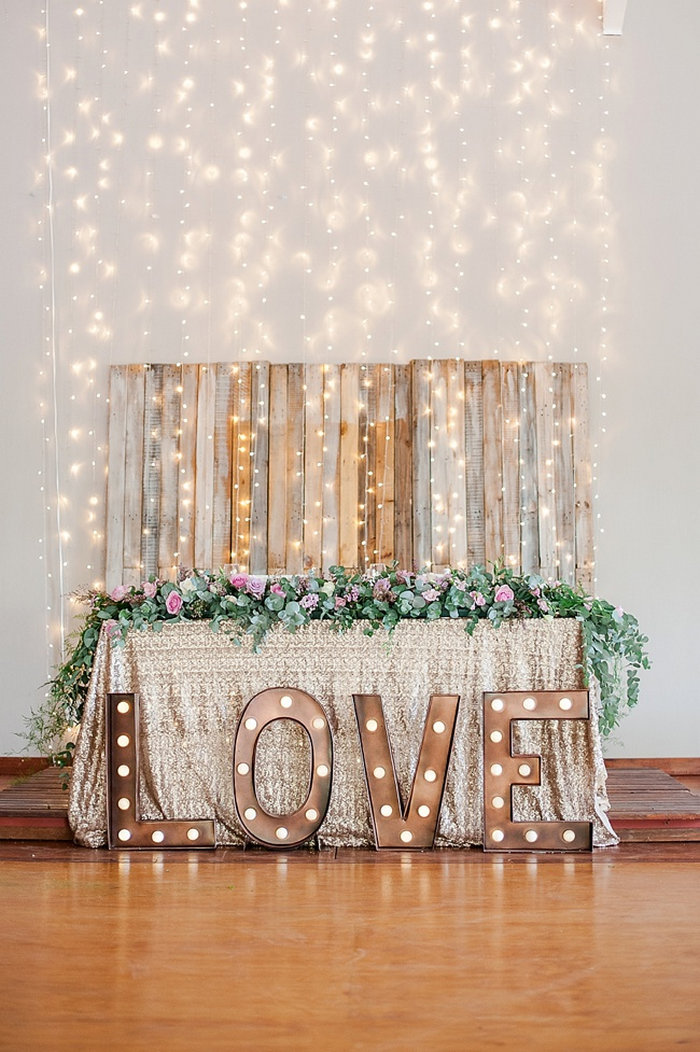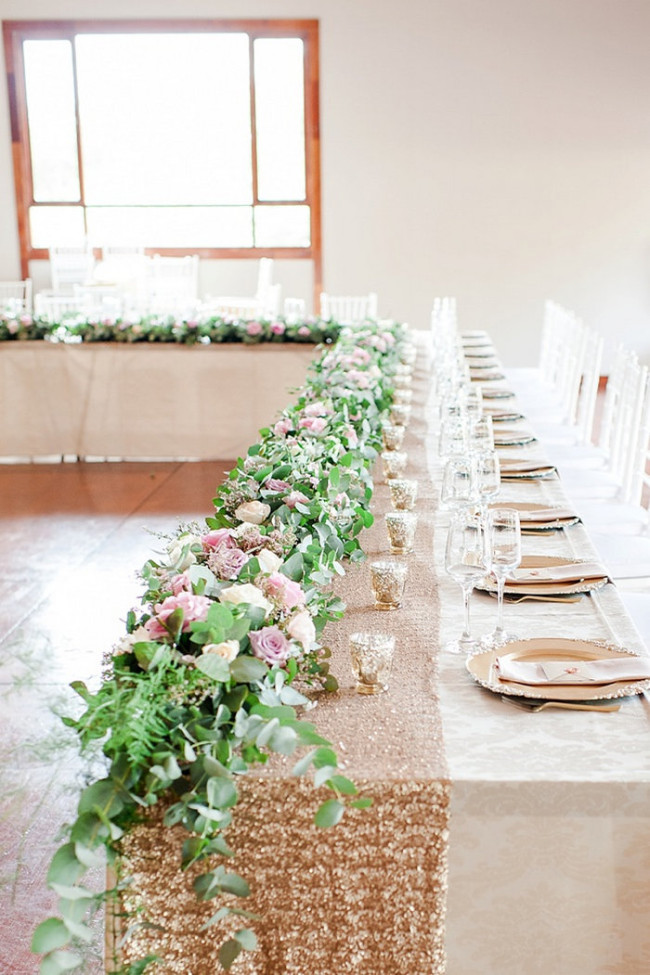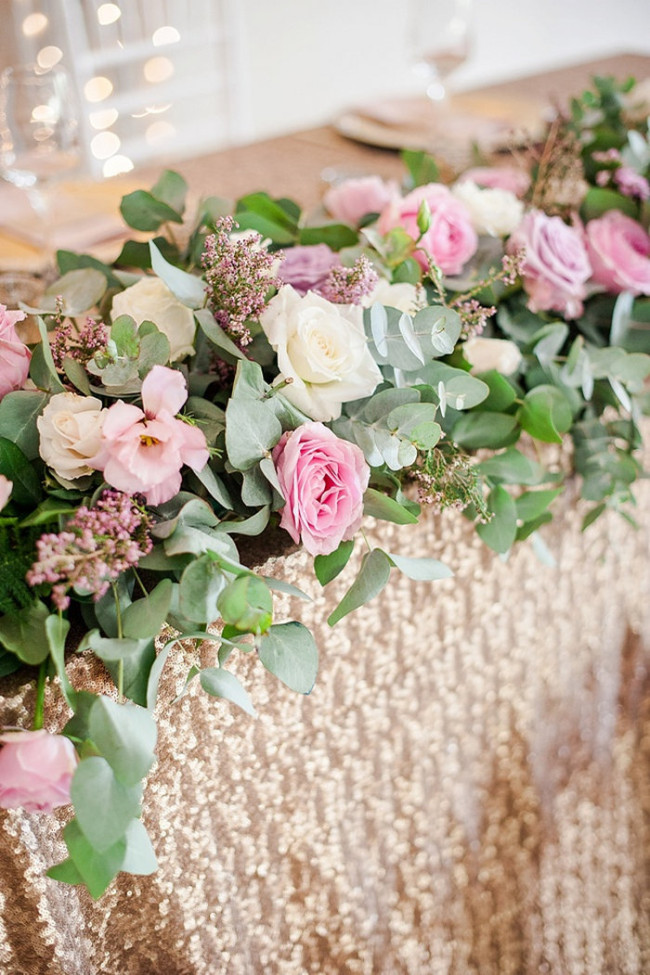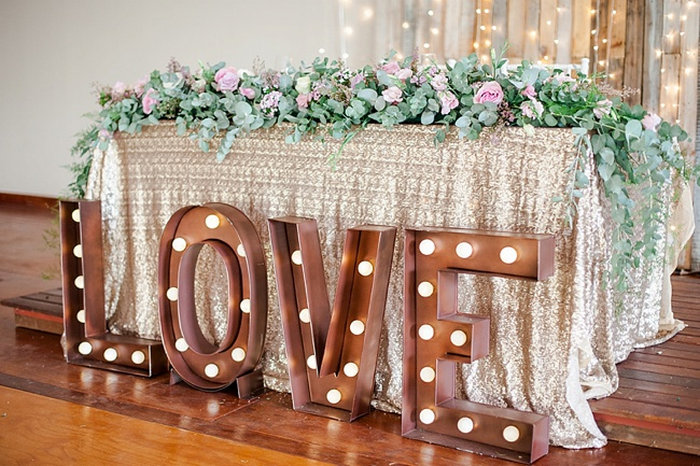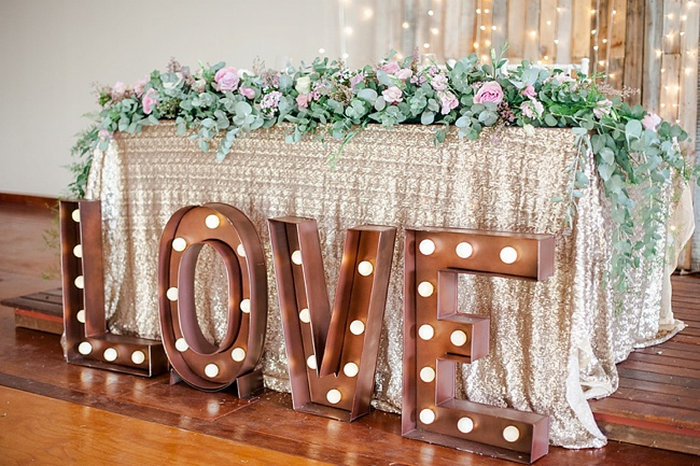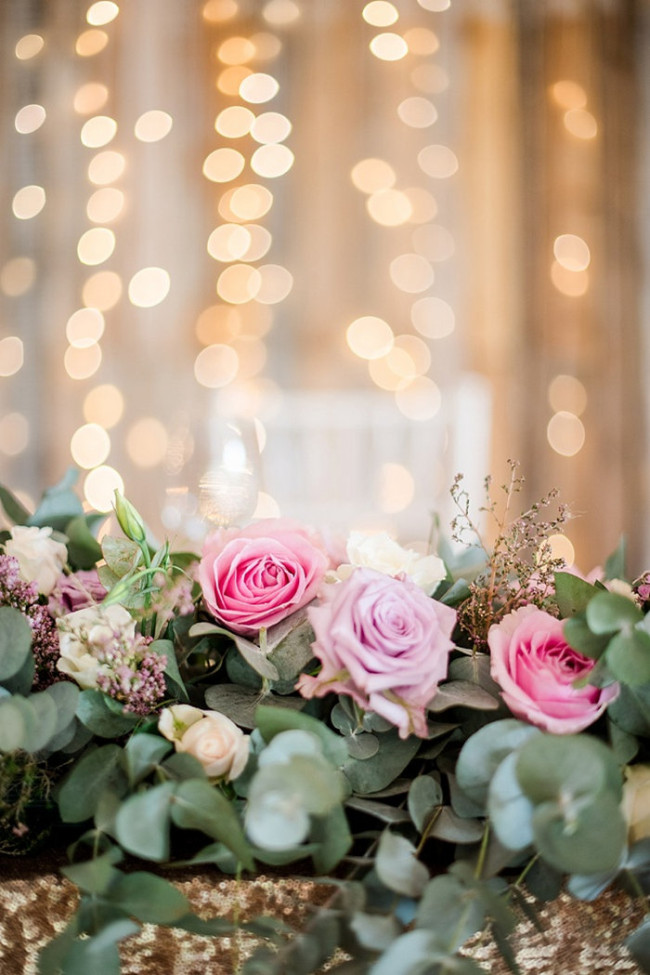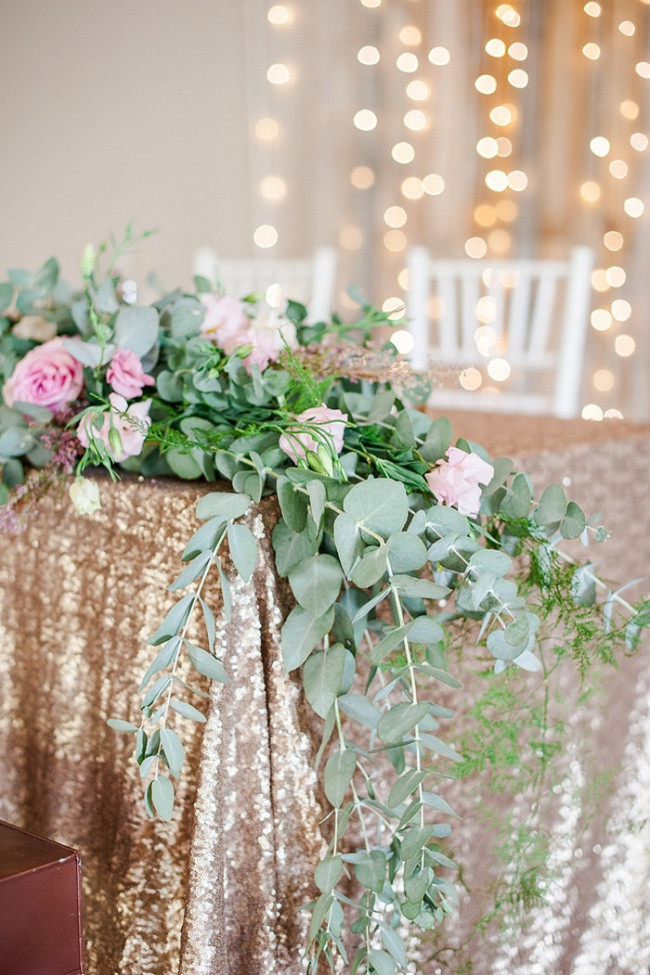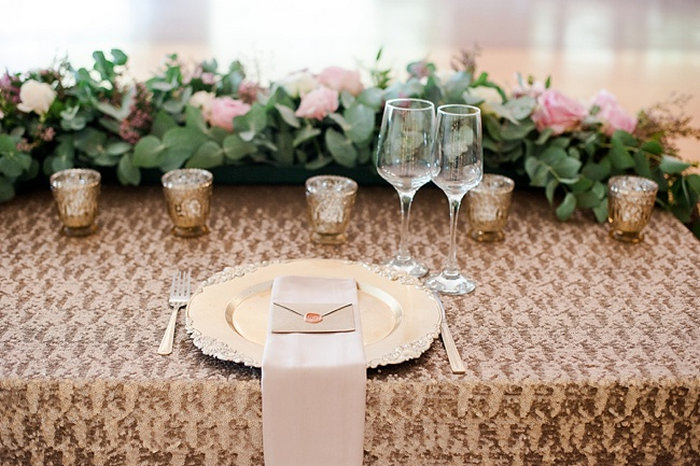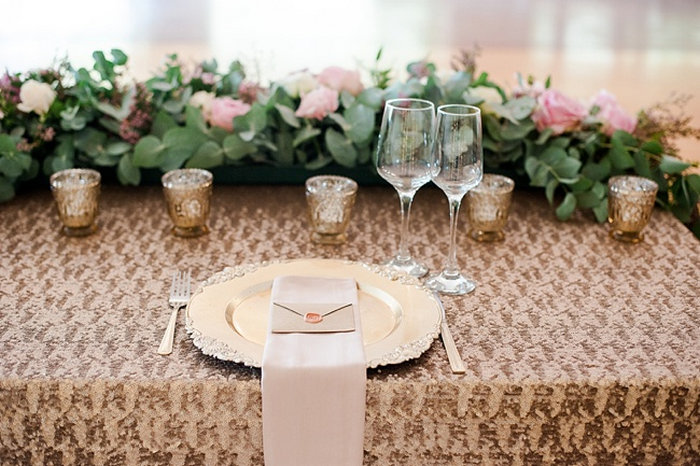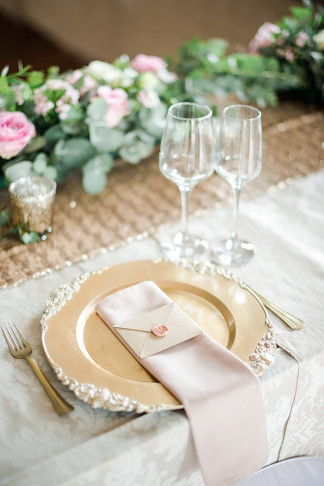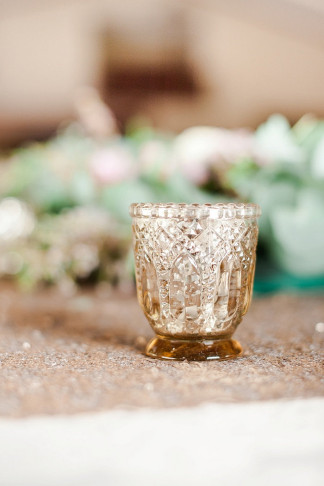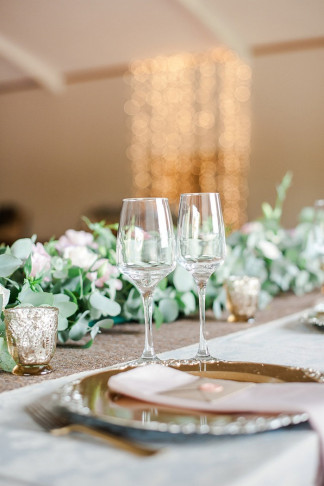 View more spectacular glitter wedding ideas here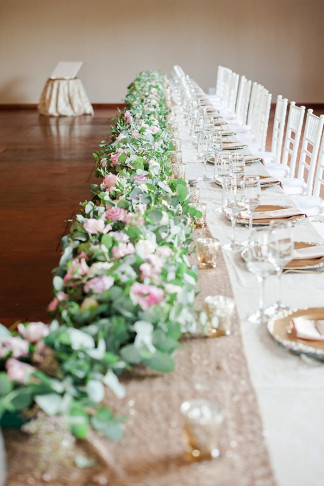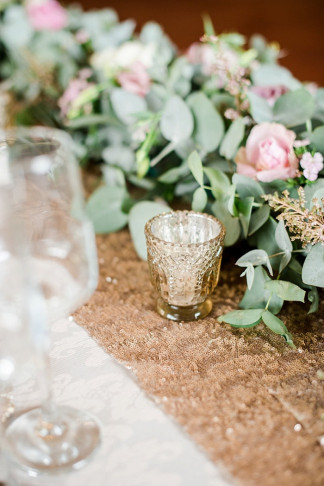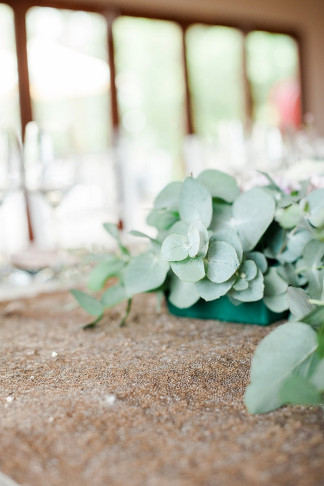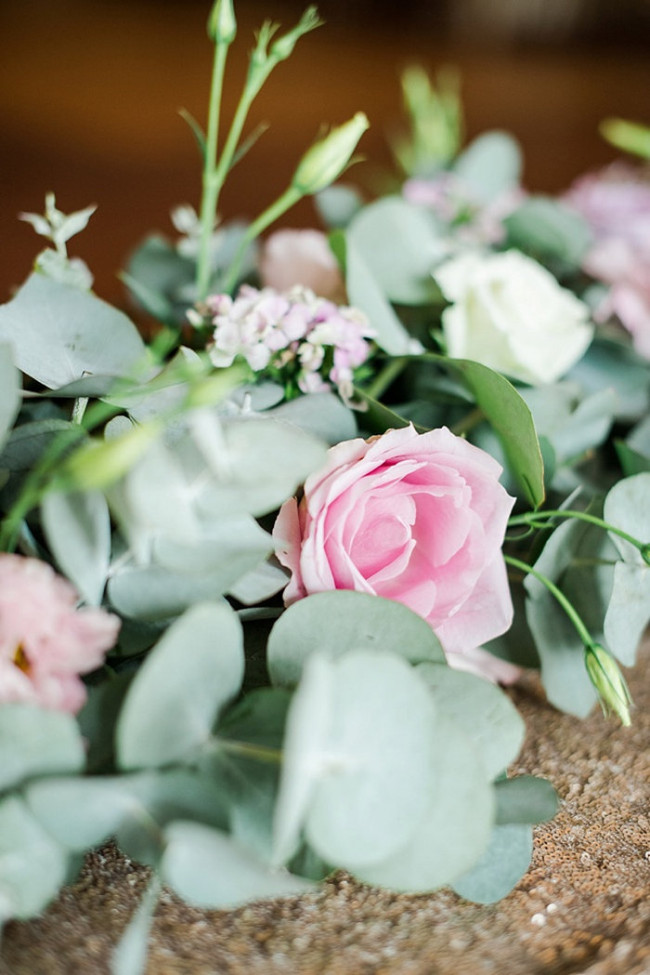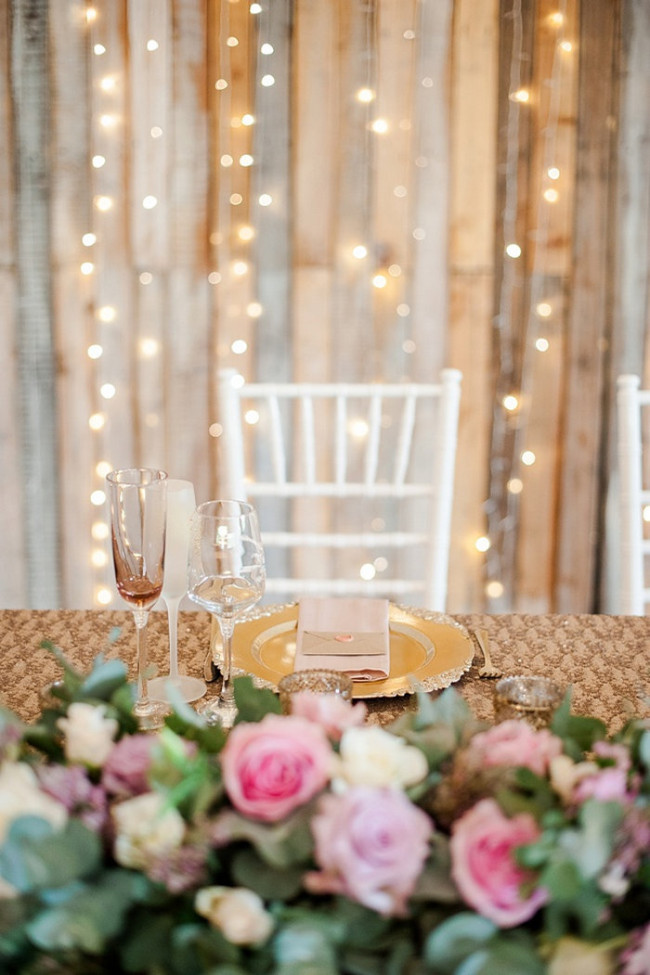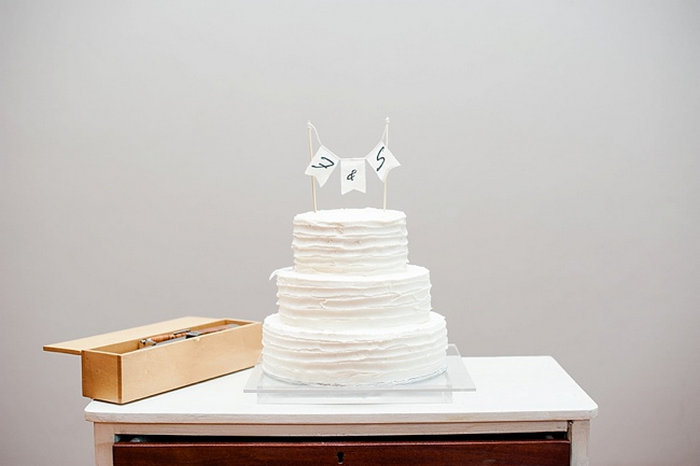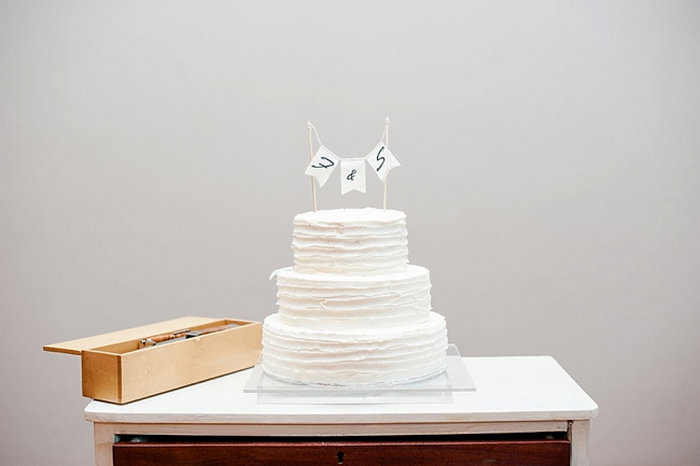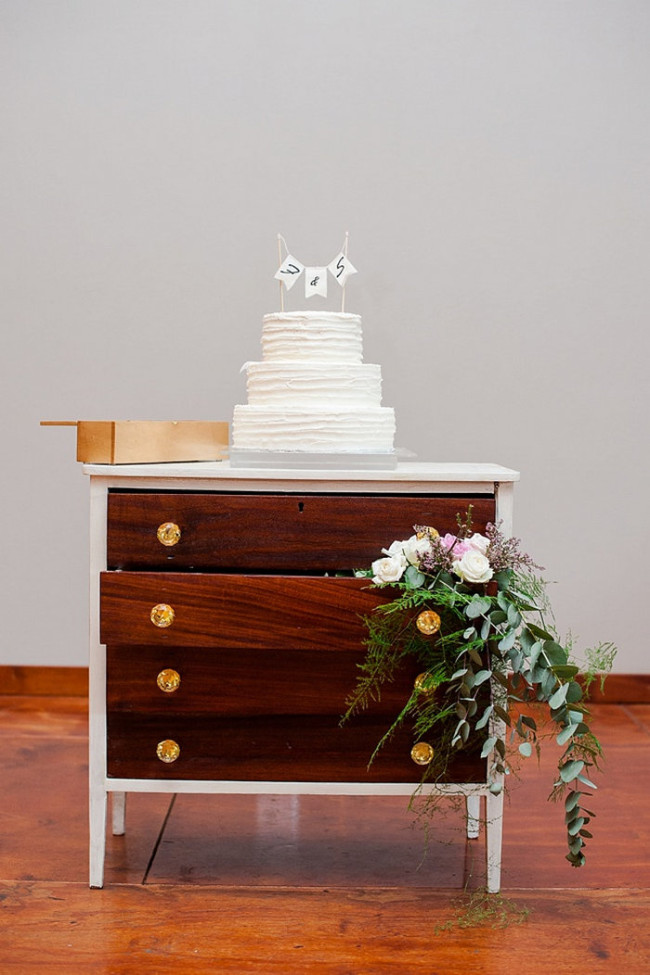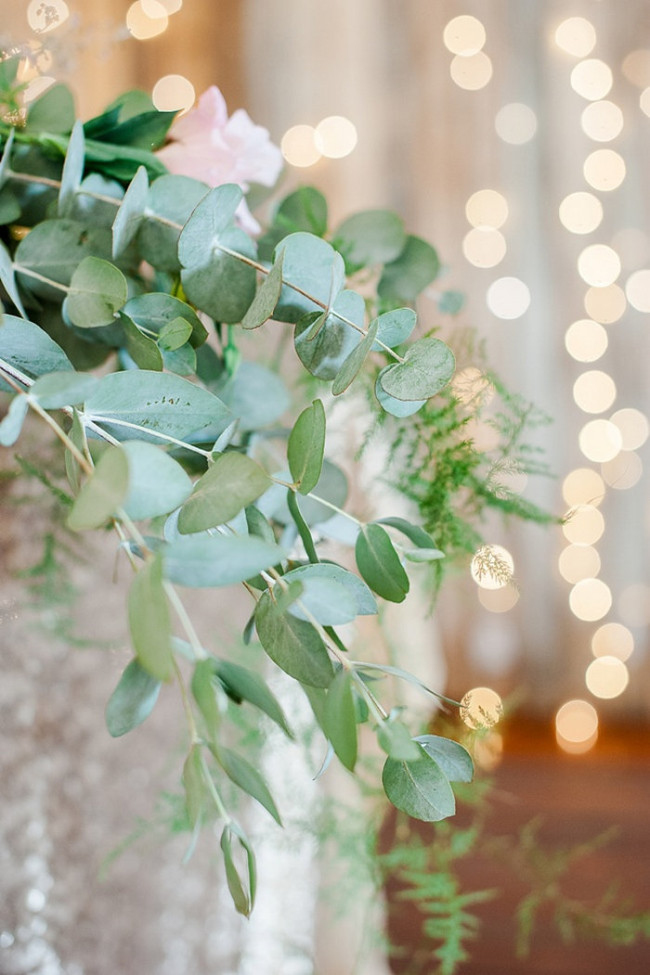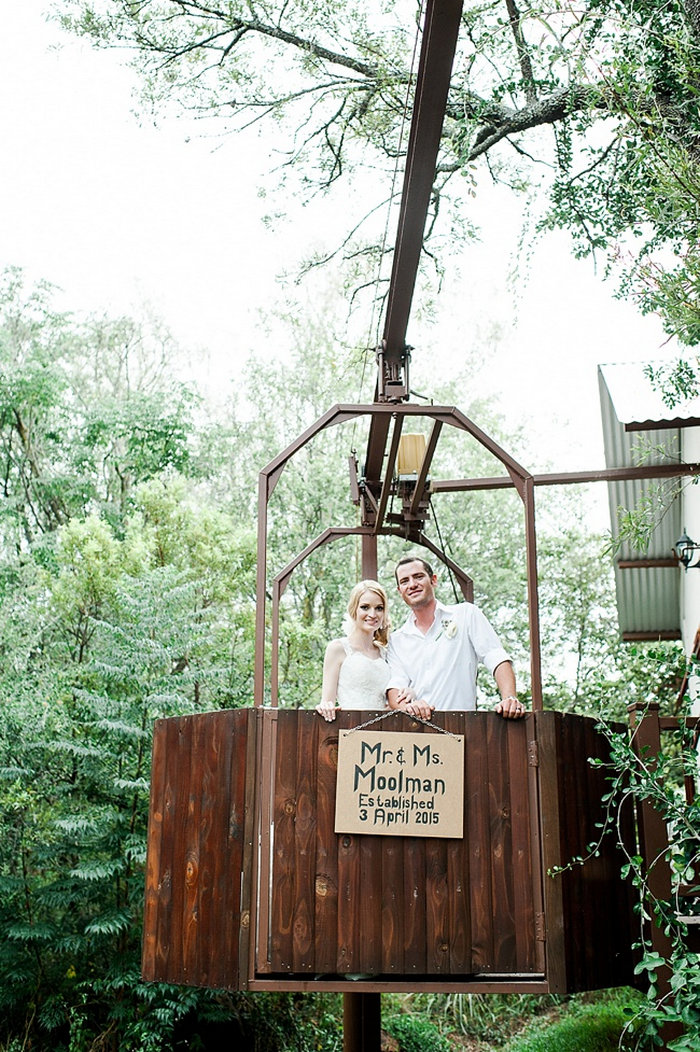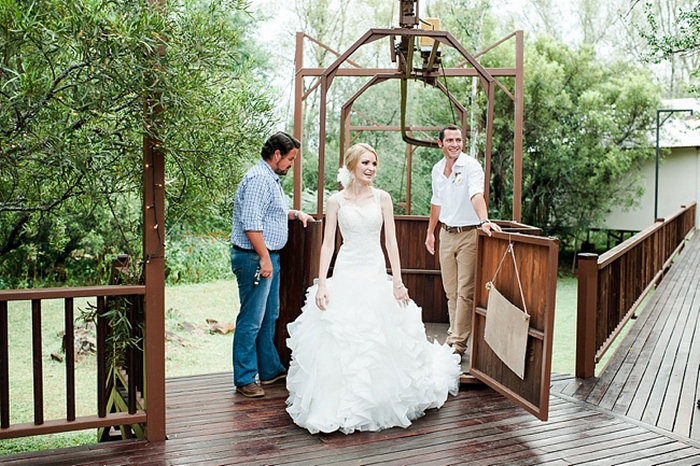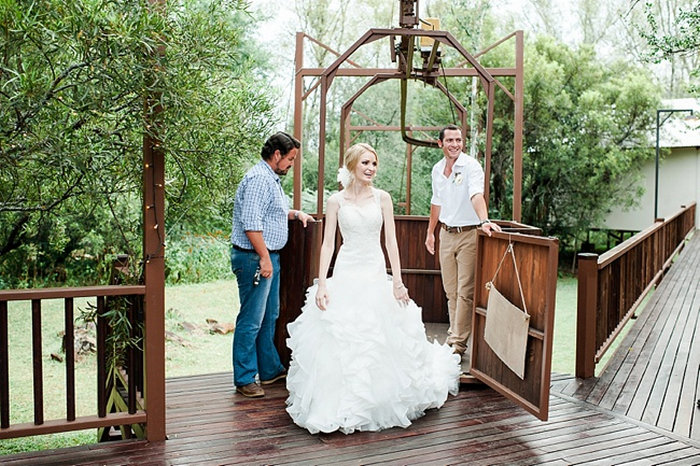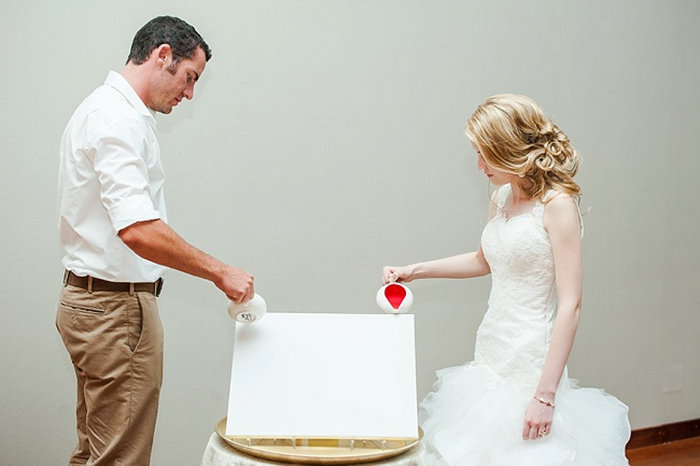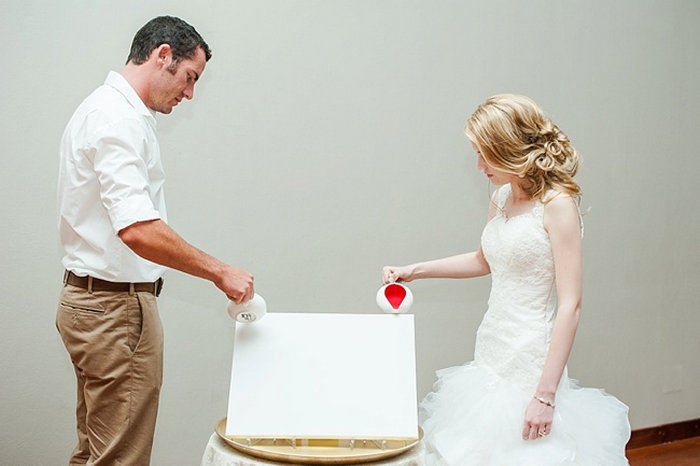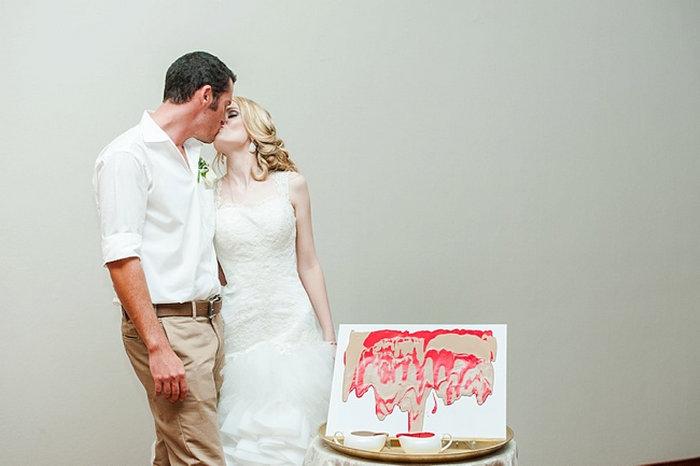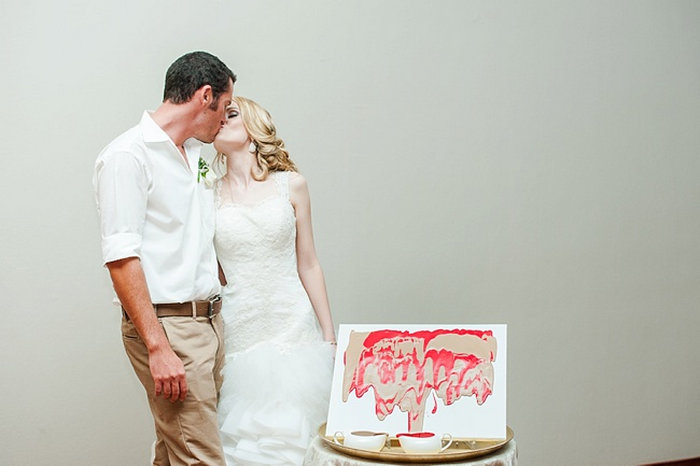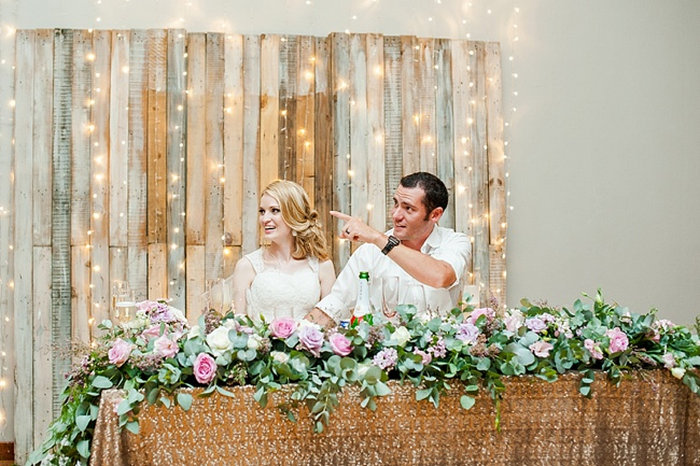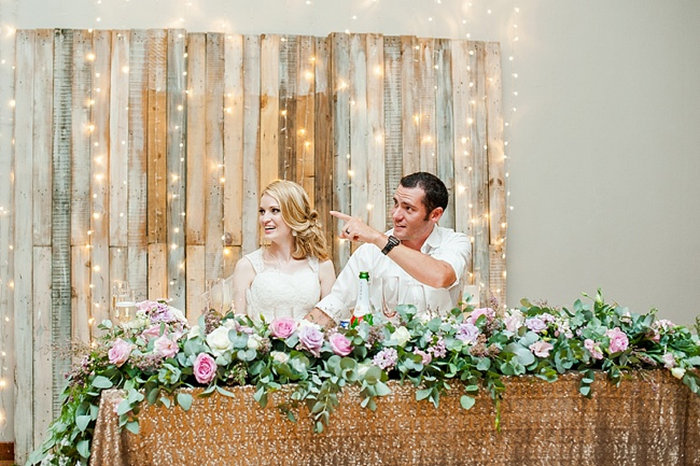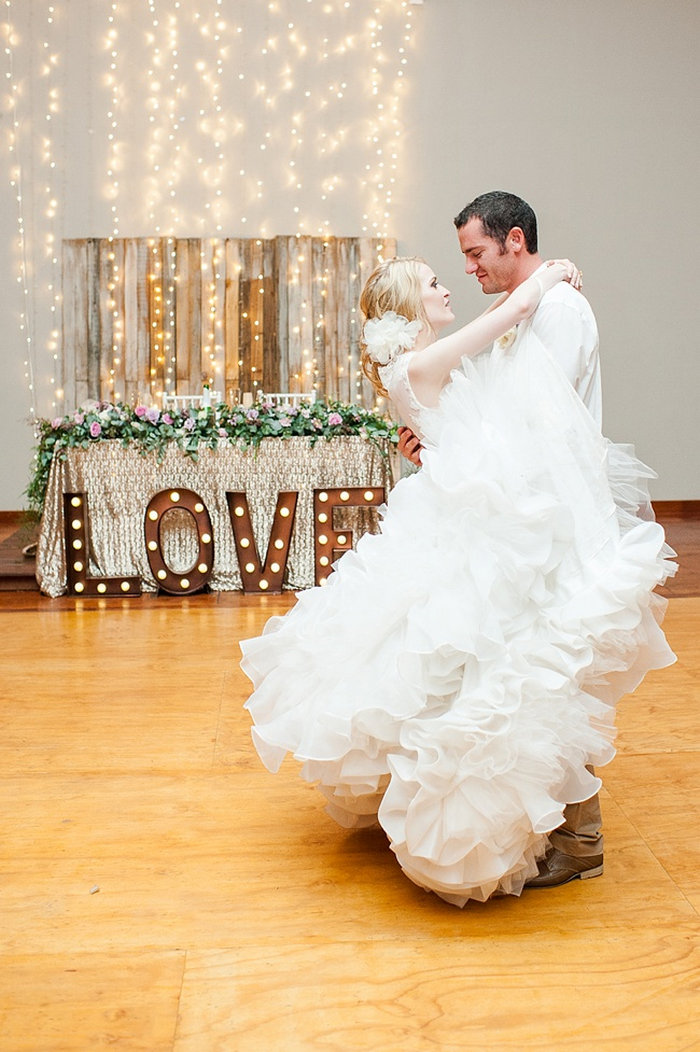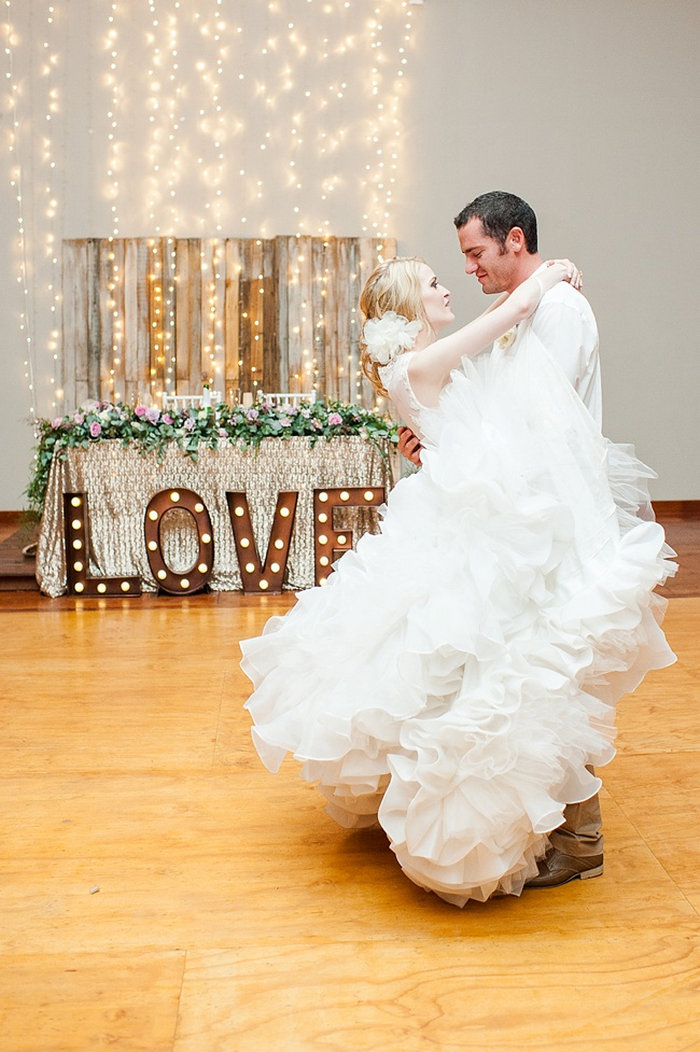 Pastel and Gold Pretoria Wedding
Love Story: We met while working during school holidays at a family market. I was on standby and at about 9h00 I got a call to ask if I could come in and work. He was there opening the door as I was walked to the gate where I was to work for the day. He just stood there and stared…  After about a minute or so, I had to ask him if he was going to open for me. 🙂 From there we just connected.
The day he proposed was sweet. He had planned everything to the last detail even if it all did not work out as penned. He wanted to ask me somewhere with the gorgeous view of the city lights at night. He took me to the Menlyn drive in theater for a movie. Halfway trough the move he took me to the side where we could see all the city lights got on his knee and popped the question! From there we celebrated with the entire basket full of treats and champagne he had packed in and hidden from me.
Wedding Dress:  I decided to have my dress made, combining elements from three different dresses that I had fallen in love with. The top part was made withe lace and then thin organza pleats over it. The back I wanted to be only covered by sheer fabric but still elegant and stylish. The bottom I wanted to be poofy with a very long train, 1m in length. I had heard about ChiqWawa and decided to have them make my dress because of their good reputation. The day I got my dress, I did not want to take it off! I was speechless and knew them my hubby to be would adore me in it.  I had never though that I would be able to stay in my dress the entire day of our wedding, but I just felt so comfortable and gorgeous in it I could not take it off.
Bridal Hair and Make Up: I did not want my hair hanging in my face the entire day, so I went with an entire up-do. I did not want it to look to stuffy so I had delicate fabric flower in my hair with a messy side bun. I never have much make up on but wanted to make an impression the day of my wedding so opted for a really dramatic look. I really felt like a princess the day of our wedding.
Bouquet: I showed ideas of my bouquet to my florist and left it in her hands to create, and might I say she did a spectacular job! She had summed me up like I book and knew what I wanted better then I did!
Groom Style: My groom does not like a tie as all and wanted to be relaxed. He wore stylish shoes with formal pants and a long sleeve buttoned shirt with the sleeves rolled up .
Wedding Ceremony Details: I walked down the aisle to Christina Perri's- A thousand years. The ceremony was quite open with the trees all around us so I did not want to break that feeling. We had a curtain made of ribbon at the chapel's entrance. The curtain was open as guests arrived and then closed just before my Dad and I came down the aisle to keep the guests wondering. We had lanterns with candles in on both sides of the aisle and light pink rose petals also scatters on the sides of the pathway. We did the Holy Communion during the ceremony, just the groom and I.
Wedding Stationery: We had about 3 weeks before our invites had to go out.  IVL  Graphic Design  did our invites with no argument about the little time we had, it was amazing. She also met us halfway when we had to collect to spare us the courier costs.
Guest Book and Seating Chart: We had no guest book. For us it is something that will get old and thrown into a cupboard. So instead we did a group photo. It includes all our guests and is the perfect way to remember them. We also decided not to have any seating plan. Everyone could pick their own seat. This guarantees everyone will sit with who they want and enjoy the evening even more.
Wedding Playlist:
Processional: Christina Perri – A thousand years
Rings handed: John Walker – Marriage Prayer
Recessional: Ben Haenow – Something I need
Cabel car entrance: Timmy Trumpet – Freaks (Grooms favorite song)
Reception entrance: Enrique – Finally found you
Cake cutting: Sugar pie hunny bunch
Bouquet: Meghan – All about that bass
Garter: Marvin Graye – Lets get it on
First dance: John Legend – All of me
Advice for Brides:
Always do thorough research on your suppliers.
If it sound to good to be true, make sure there is not a hidden catch.
Do not leave all the small stuff till the end because you keep thinking there is still lots of time to get it done.
Do not try to please everyone, its your big day! Family will support your decisions – remember that they had/will have their chance with their own wedding.
On the day of your wedding, try not stress. The things that you forgot or that are not going to work out as planned are only memories you gain of your wedding. The guests will not even notice, as they never knew what was supposed to be there.
Get as many quotes as you can.  Remember the best price does not always necessarily have to look "cheap", and the supplier that looks like they might be very expensive is not always as expensive as you think. You have nothing to lose, so get a quote from them.
If you or someone in your family or friends are creative use that to your advantage and do a few things yourself. If you give a DIY project to a friend or family member to make, be sure they know exactly what and want you do not want.
Less is also sometimes more, always keep that in mind.
♥ ♥ ♥ Wedding Suppliers  ♥ ♥ ♥
Photographer D'amor photography  // Venue Grace Falls // Dress ChiqWawa – // Brides Hair & Make-Up Riani Roets from Makeup event // Flowers & Decor Pebble & Lace {vintage inspired event decor} // Cake Levia weddings // Stationery  IVL  Graphic Design & envelopes Ilana van Lingen  // Shoes Sissy Boy – Edgars //  Suits Woolworths //  Welcome, seating and menu boards DIY by Bride's mother-in-law