Tips for getting featured on a wedding blog ♥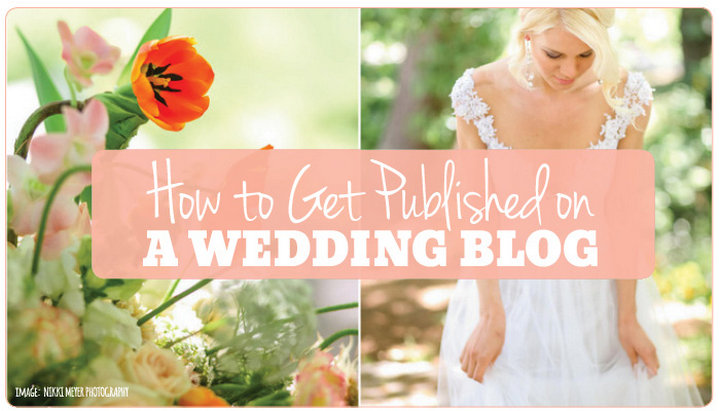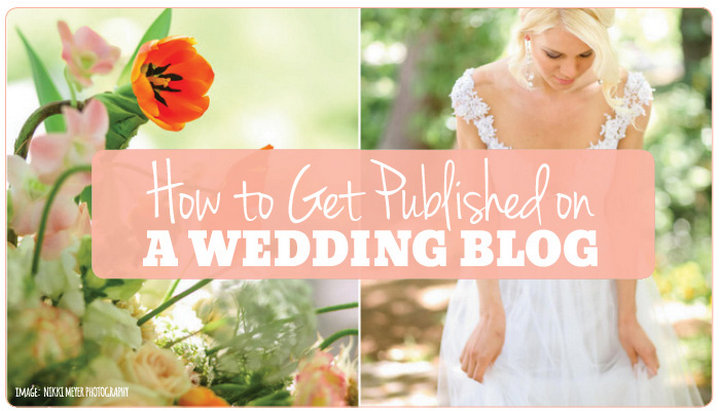 Ever wondered how to get featured on a wedding blog? Well, today I'll be sharing a few secret tips to help make wedding blog editors love you!
Having a real wedding or styled-shoot accepted for publication on a wedding blog allows you to showcase your awesome work to potential clients. Those dreamy, light-filled images you captured for your latest couple? Submit them! That spectacular bouquet and hanging floral chandelier you styled with specially imported blooms? Get them featured! The ridiculously romantic wedding-upstyle you primped to perfection for your bride and her maids? That groom's awesome bout?! Make sure your handy-work is seen! Being featured on a wedding blog means all of your beautiful efforts reach a targeted audience of people who are actively researching vendors for their wedding.
When your submission is accepted and published on a wedding blog, it's also very likely that in addition to being featured on the website you're also going to get mentioned on the publication's social media channels like Facebook, Pinterest, Twitter and Instagram, too. Bonus! And because editorial features are not 'for sale', being featured on a well-respected wedding blog is a stamp of approval that couples and other industry professionals will recognize.
So, what is the best wedding blog to submit your work to? What is the best way to go about reaching out to the editor of your fave publication? How do you increase your chances of getting your work featured on wedding blogs like Confetti Daydreams? Here are some of my most useful insights based on my own experience as a wedding blog editor.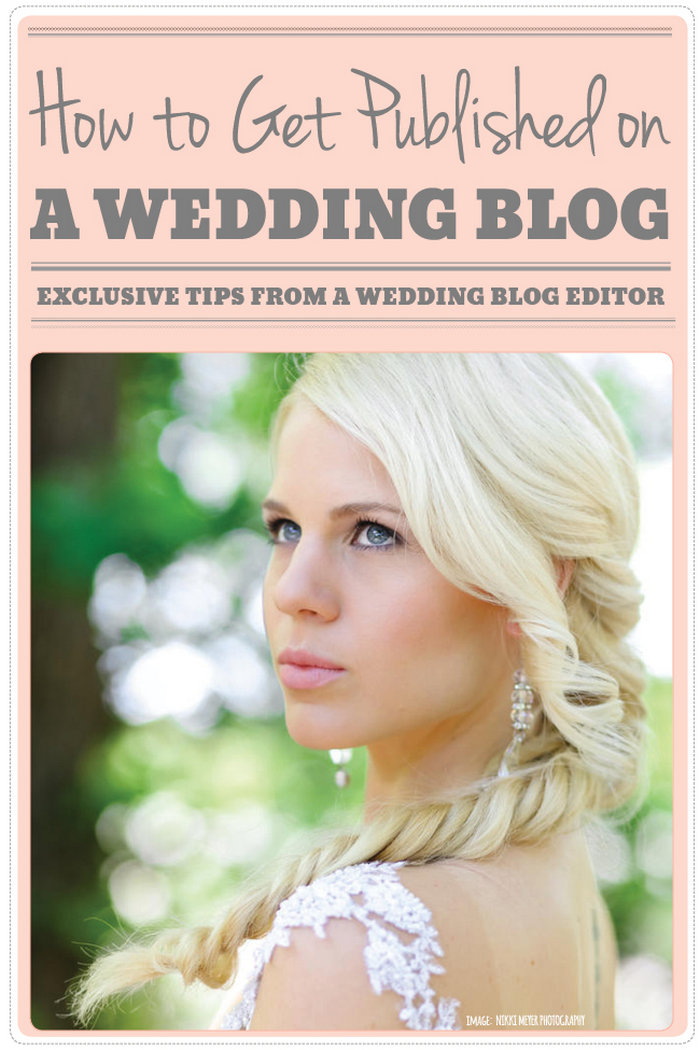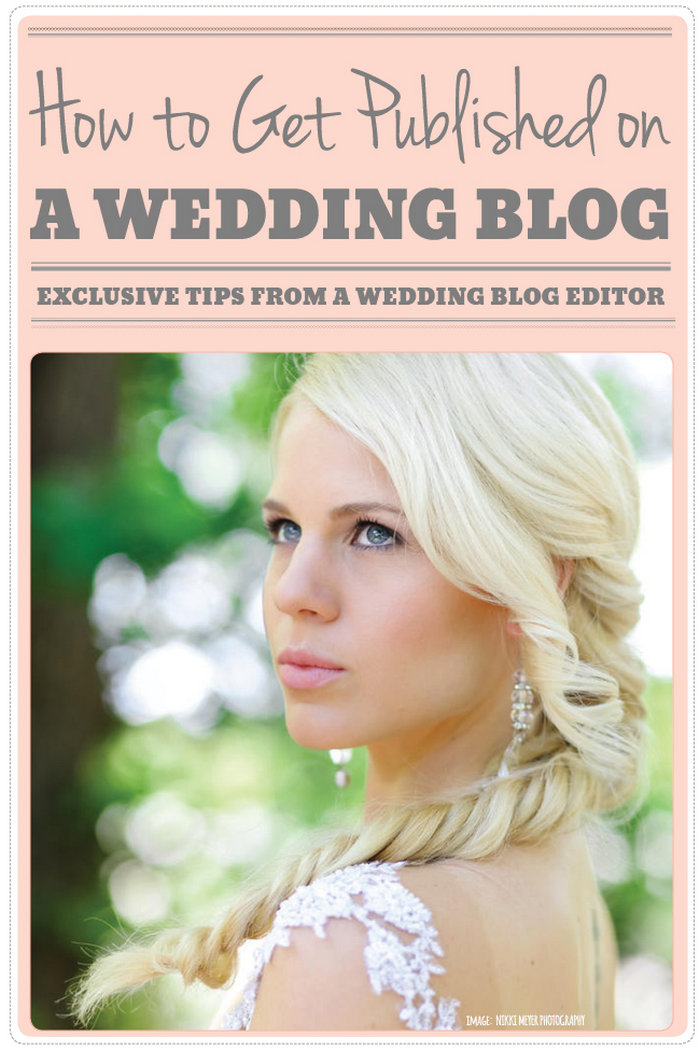 How to get featured on a wedding blog.
Before submitting to a wedding blog:
Please check with the couple before submitting their wedding. Let them know that you're keen on sharing their special day with your fave wedding blog, and make sure they're okay with it. Most couples are thrilled at the idea, but others prefer to keep their images for the eyes of friends and family only.
Work with the photographer when submitting to a wedding blog. Most publications will only accept submissions directly from a professional photographer or the bride/groom themselves. If you're a wedding stylist, or event planner, work with your photographer when sending a wedding or styled shoot for consideration. Ensuring that only one person is responsible for the submission also avoids duplicate submissions that will automatically disqualify your content from being featured on any blogs that have an exclusive-only policy. (More on that below.)
Consider the publication's style.  One of the most important factors that will increase your chance of being featured is to make sure that your submission is a good fit with the wedding blogs editorial style. This is one of the most key factors in deciding what the best wedding blog to submit to is. How do you figure out what a wedding blog's style is? Usually, if you've been reading the publication for a while, you'll have a good idea as to the type of weddings they like to feature already.  Browse a few of the blog's latest real weddings and styled shoots to see if your content is a good match. Get a feel for the type of reader the publication targets. Is the website targeted at the budget-conscious reader, or instead the luxe, high-end couple? If the publication is an alternative wedding resource, such as Rock 'n Roll Bride or Offbeat Bride, you'd do best to avoid sending them an all-white ballroom extraordinaire. You could also look at the blog's 'about' page for keywords or phrases that describe the publications preferred aesthetic.
Check the submission guidelines on the submit page. There might be some publication specific requirements or hints about the blog's current editorial focus that will help increase your chances of submitting content that will be featured.
Follow the recommended submission process. Each publication will have its own preferred method of receiving submissions. Confetti Daydreams, for example, has a submission form which includes space for information about the submission and a field for dropbox, photography blog, or pass image gallery links. Other publications might only accept submissions via email, or via their own customized submissions system. Sticking to the recommended process makes life easier for everyone, as the publication's review process is likely tailored around their preferred method.
Check the exclusivity requirements.

Guys, this is a big one.

Generally speaking, blogs fall into two categories: exclusive, or non-exclusive. Exclusive wedding blogs will in most cases want exclusive content that has not been featured anywhere else online. Alternatively, an exclusive blog might just require first publishing rights with a specific window period of exclusivity, after which the wedding/shoot can be submitted elsewhere. This is to keep the content fresh for their readers. An exclusive blog will not normally feature a submission if it has already been featured elsewhere, or even if it is being submitted elsewhere for review.  A non-exclusive blog is willing to publish work that has already been featured elsewhere, but might also require that a period of time has lapsed since original publication to avoid content fatigue.
If you're targeting exclusive publications, never ever, ever (did I say EVER??) submit to multiple publications at once. I know you think that you're saving time, but what you might not realize is that editors of exclusive publications will automatically reject bulk or blanket submissions. This includes submissions that are currently being reviewed by any other publication. But why though? Isn't that just being difficult? As it turns out, there is a perfectly sane reason for this. It is to avoid a situation wherein two exclusive blogs unknowingly decide to accept the same feature. Blog A might accept the feature and schedule to run it eight weeks from now. Blog B might also accept the feature, and decide to run it five weeks from now.  When the submission is featured on Blog B,  Blog A, being an exclusive blog, can no longer feature the submission. This means wasted time and resources for Blog A's editor, who had already prepared a feature that now cannot be published. Not to the mention the problem it creates in terms of needing to find replacement content on short notice.
Be straight-up about previous features.
Follow up before resubmitting elsewhere. Sometimes the wedding blog you submitted to might be dealing with a backlog. Perhaps your email was not received. Perhaps the gremlins broke the submissions system the day you submitted. Maybe the publication emailed you for more information, but their email ended up in your spam folder. Before assuming your submission was rejected, email the wedding blog to explicitly confirm the status of the submission. You might have been successful after all! This also helps avoid a potentially awkward situation. What happens if you rush off and prematurely submit to a second blog who accepts your submission and prepares it for feature, only to find out that the first blog had actually accepted your submission after all? Having to contact them to retract the submission when you realize you've jumped the gun is not ideal.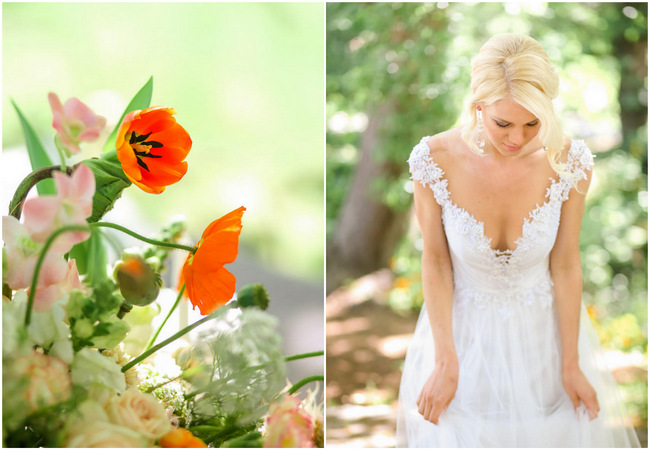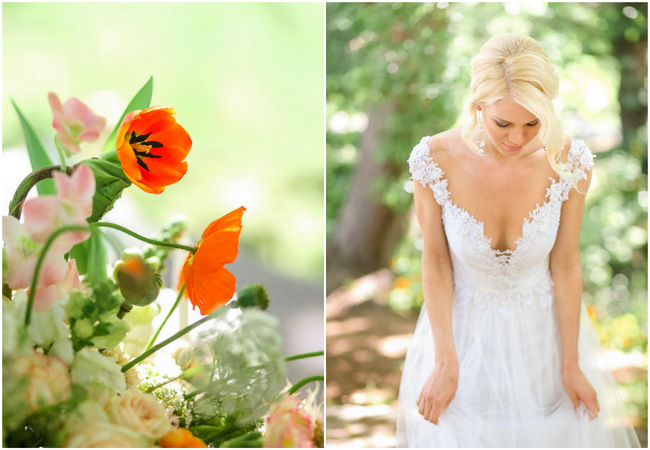 Above: Photographed by Nikki Meyer, florals by Elle Fleur, gown by Robyn Roberts.
What to include in your submission package:
How to package and format the images.
Address the editor personally. Seriously, this helps! Ever tried grabbing someone's attention from the far end of a crowded room by yelling out "hey you"?
Format the images properly in terms of size. Please, please, please do not submit print quality images to a web publication. Anything over 72ppi is a waste. These large files are resource intensive and have to be reduced in size by the editor anyway for web publication.  In terms of image dimensions, Confetti Daydreams requires that images be at a width of 1300 px across. Anything smaller will need to be resent so that your images don't pixelate on the web.
Do not include 3500 images in your submission. An initial real wedding submission should ideally consist of 50 – 150 of images. Each publication handles this differently, but a blog feature is typically made up of 50 – 70 final images.
Do not include collaged images or duos. These are restrictive to work with when designing the feature layout.
Name the file or folder using your name, not the blog's name.  When each submission is entitled "Confetti_Daydreams _Images" or "Submission_to_Confetti" it's quite difficult to find a specific photographers images in the downloads folder . The "Photographers_Name_Wedding Submission" format is always helpful.
For styled shoots, always include all vendor credits and a write up about the shoot.
Include all of your social media handles. When submitting a styled shoot, do the same for all vendors involved, too. Sometimes it's tough for a wedding blog editor to find the twitter or instagram details of all vendors involved, especially when they're not listed on the vendor's websites. It's even harder when the vendor has a business name that is very similar to  anothers, making it super difficult to figure out which "Beautiful Blooms" twitter account is yours, and credit correctly.
What types of images to include in the submission.
Submit only your best work. You want to make a great impression, so work through the images in your submission to make sure that you are proud of each and every one. Review the photographs with a critical eye and ask yourself if each one represents your business and brand correctly. Cull mercilessly.
Tell a story in pictures. Cover the wedding day journey from start to finish. A good wedding story includes a setting, preparation (clothing and special accessories, getting ready shots, a fully dressed bride or groom with bridal party), the main event ( ceremony entrance, anticipation, walking down the aisle, first look, exchange of rings, first kiss, confetti toss) and a thoughtful, visually interesting after party.
Highlight the unique aspects of this wedding. An easy way to determine what those wow aspects are is by asking yourself what moments or details other than the ceremony were special to the couple? What stood out to you on the day? Put your editors hat on and ask yourself what will grab the attention of the editor and make them say YES! I ABSOLUTELY HAVE TO SHARE THIS WITH OUR READERS RIGHT AWAY! This usually revolves around interesting ideas to inspire readers looking for ways to make their own special day unique.
Always include as many detail shots as possible.  Think killer shoes, a beautiful braid, interesting boutonnieres, fab bridal party attire, fun floral details, cute stationery, pretty ceremony decor, and lots and lots of stand-out reception details.
Focus on special moments between the couple, and the bridal party, too. Exclude family photographs, photobooth images, individual guest shots and dancefloor pics of guests. These images are of a personal nature, and while meaningful for the couple, will generally not be published.
Include a balance of close-up detail shots with zoomed out images capturing the whole subject for context. This is especially relevant for styled shoots. For example, you'll want to capture your model in full length from both the front and back so that we get to see the gown's design in it's entirety from head to toe. Then you'll want to include a few close-ups on the gown to highlight its features – think intricate beadwork or an interesting sleeve detail. The same for hair and make-up, floral centerpieces and pretty much everything being photographed.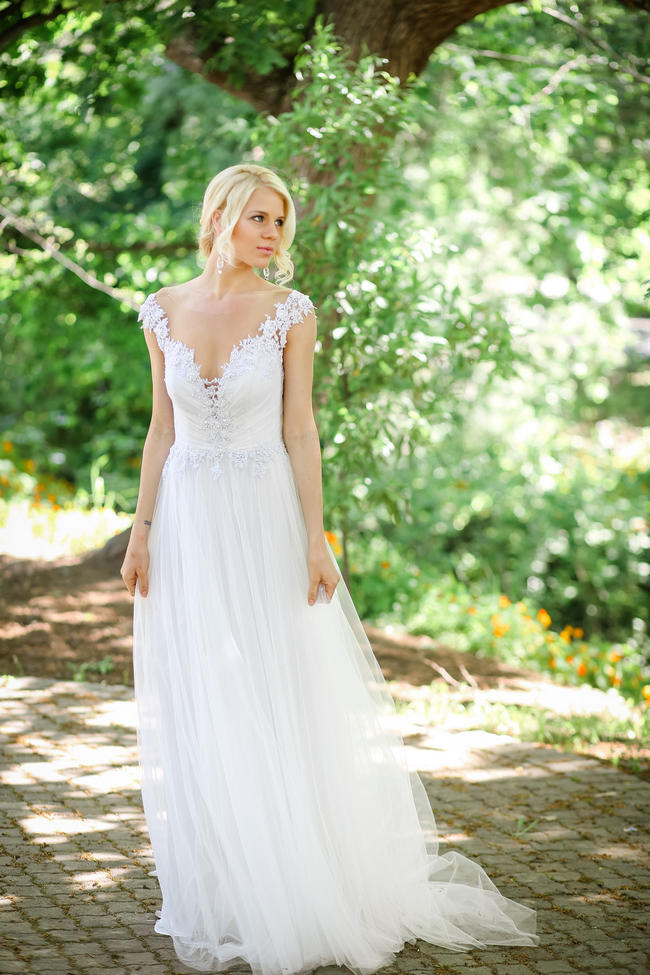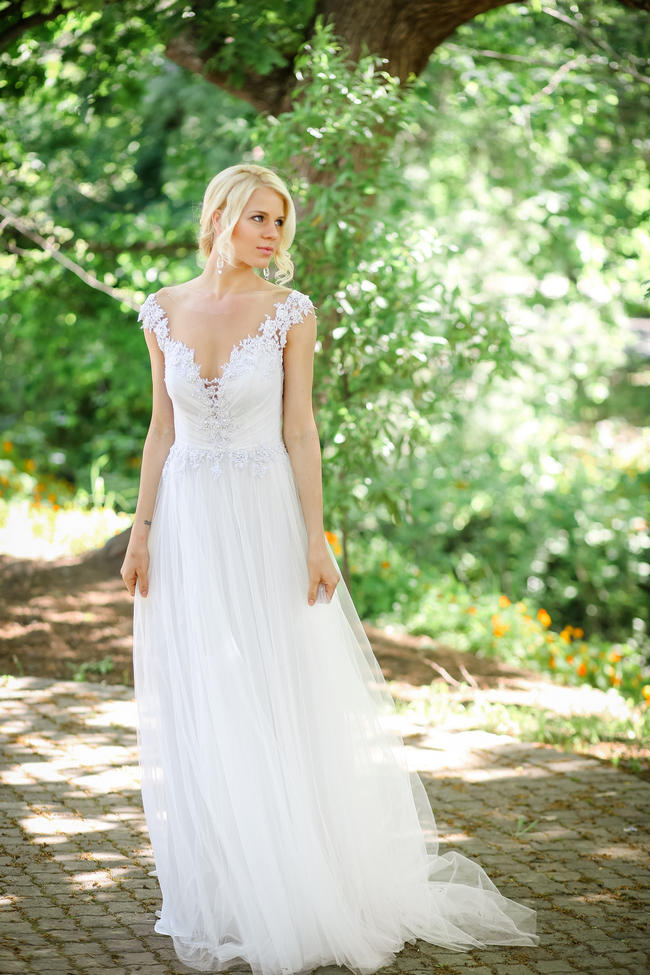 During the review process:
If you haven't heard back from the editor, double check the submission review time listed on the submission page. This might be a few days, or a few weeks, and varies from publication to publication. If it's passed the specified review peroid, drop the editor a friendly email. Sometimes there is a backlog, sometimes emails get lost in cyberspace or spam folders, and sometimes human error comes in to play. A friendly follow up email is always welcome!
Provide accurate contact details and be available to answer any questions the editor might have. The editor might request additional information from yourself, one of the vendors involved in the shoot, or the couple. They might need additional images of a particular nature, or require a vendor credit. For example, before a wedding feature can be finalized on Confetti Daydreams, we'll want to hear from the bride or groom directly and will be in touch with the submitting photographer to arrange this.
What if your submission is still rejected?
Sometimes, despite following all of the above guidelines, your submission is still rejected. While this is not the ideal scenario, a rejection is not always a reflection of a submission's quality. The submission might have been rejected for purely editorial reasons, including timing.
Some of the most common editorial rejection reasons include:
A poor stylistic fit  – Oops. You forgot to follow point three above, and you submitted a totally gorgeous but classic, all-white ballroom wedding to a rustic wedding blog. Try Elizabeth Anne Designs  instead.
Editorial variety – the publication has recently accepted or featured a number of similarly styled submissions and needs to consider editorial variety. Ah bummer. Sounds like it was just bad timing and you'll probably be successful submitting to another blog, so get right on it.
Seasonality / theme conflict – the blog might be preparing for a specific theme, or season, and presently be accepting spring weddings only. Make a note of what they're looking for right now and try to plan accordingly in future.
Insufficient details – ultimately a wedding blog looks for weddings that will inspire their readers, who are looking for ideas for their own special day. A submission filled with unique, or eye catching details, is much more likely to be accepted for feature than a submission with not many details. Beef up your submission with a few extra juicy detail shots if you have any, and try submitting elsewhere.
Try not to take the rejection personally. What does not work for one editor might be exactly what another is looking for.
Take any constructive feedback into consideration for future submissions to that specific publication and make a note for next time.
Keep on submitting. Go right ahead with submitting your work to the next awesome wedding blog on your list. If your work is good, the photography professional, and the content compelling, chances are that you're absolutely going to get featured. And with more than 100 kick-ass wedding blogs out there, it's just a matter of persisting until you find your perfect publication fit. So crank up Survivor's Eye of The Tiger and keep on keeping on!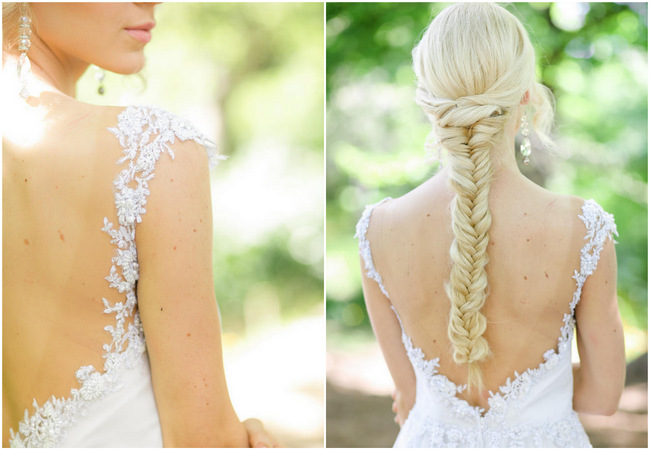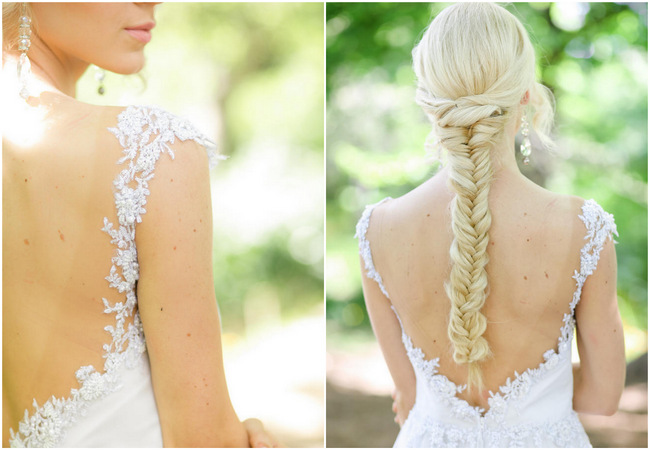 Above: Photographed by Nikki Meyer, hair and make-up by Erane Hobbs, gown by Robyn Roberts.
What to do once your wedding blog submission has been accepted:
Break out into your own little happy dance. Um, duh! 🙂
Make a note of the expected feature date.
Once published, share your wedding blog feature with your network to let your followers know that you've been published. Being published is a trust cue and brag-worthy achievement that you want your prospective clients to know about.
Retweet or reshare any social media mentions that the publishing wedding blog has written about you so that your social media followers and fans see it too. Make every mention count.
Update your website with the blog's featured badge. You've earned it!
If you don't have one already, create a press page and include a link to your feature. Your press page could be a stand alone page prominently featured in the navigation of your website or blog, or a section added to the bottom or your About page. It's where you can list links to all your features in one pretty place, so keep it updated each time your work is published online or in print.
Share the news with the participating vendors. And remember that they get to update their websites with featured badges and press mention links, too.
Be sure to submit to the publication that featured your work again in future, now that you've found your wedding blog match!
But wait, there's more…
Looking for more tips on how to get your work featured? Here are some more useful reads from some of our faves in the industry:
Do you have any questions about submitting work to wedding blog editors? Use the comments box below and let me know. I'll help if I can. Now, head forth and get published! 🙂
 ♥♥♥ IMAGE CREDITS ♥♥♥
 Photography Nikki Meyer Photography  as seen in this whimsical garden wedding shoot styled for  Confetti Daydreams Wedding Blog //  Wedding Dress Robyn Roberts // Flowers El Le Fleur // Hair and Make Up Erane Hobbs // Venue Nooitgedacht Estate// Model Kayleigh Zaayman