Coral and Blush Spring Celebration ♥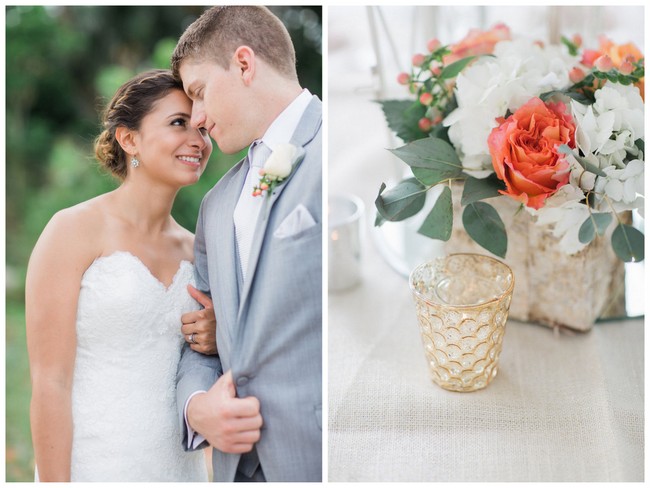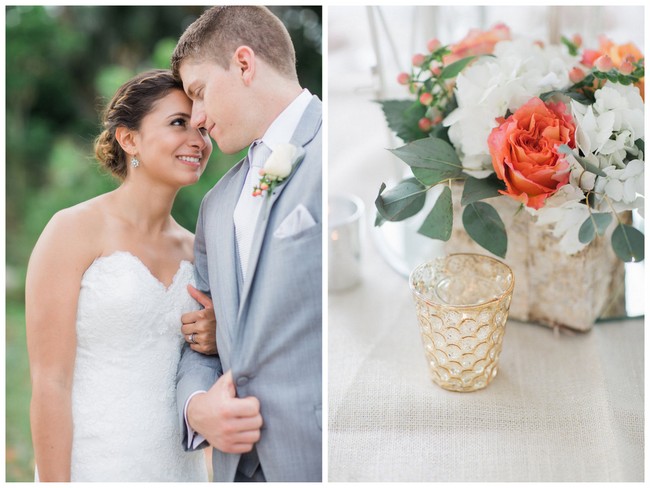 Nikki and Andrew worked with the stylists at Urban Vintage Rentals  to create a light and airy vintage themed wedding with hints of peach and sage.  Andrew's mother is an artist and had a hand in adding a touch of beauty into every detail of their vintage Spring Florida wedding. And we mean everything – including building their very own arch, hand selecting every center piece and creating all of their chalk board signs!
The feeling of romance can be sensed throughout, starting with Nikki's soft bouquet from Creative Florals  created using peach peonies, hydrangea, roses, berries and eucalyptus, to her pretty twisted bridal updo by Jessica of Salon Oasis of Jensen Beach, and of course the photographs full of smooches captured by Jessica Bordner!  We also love the mix and match bridesmaids dresses from Nuova Vita by Francesca, who actually came to the couple's hotel suite to dress the bridesmaids.
"Jess, our photographer was really helpful in giving us direction for the day and she was really comforting with our options in case of bad weather," says Nikki. "There was at one point a 100% chance of rain during the ceremony and I was quietly freaking out, but luckily it never happened and Jess was great at creating a wonderful plan B in case it did! Anna and Lauren at Urban Vintage have great taste, so it was easy to explain the setting and they offered so much in terms of styling and ideas. I wish they could decorate my house!"
Vintage Spring Florida Wedding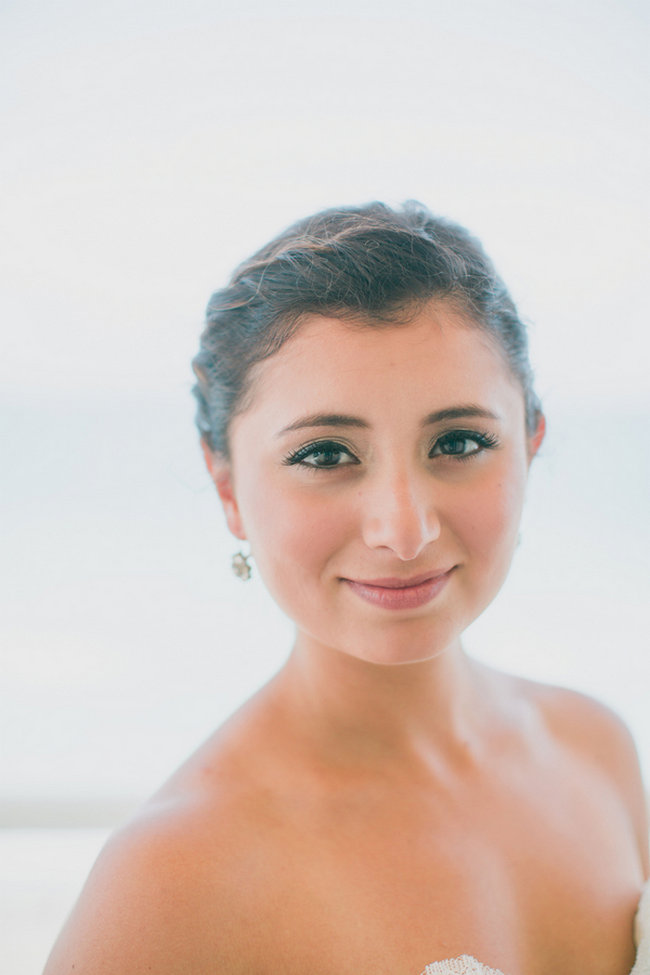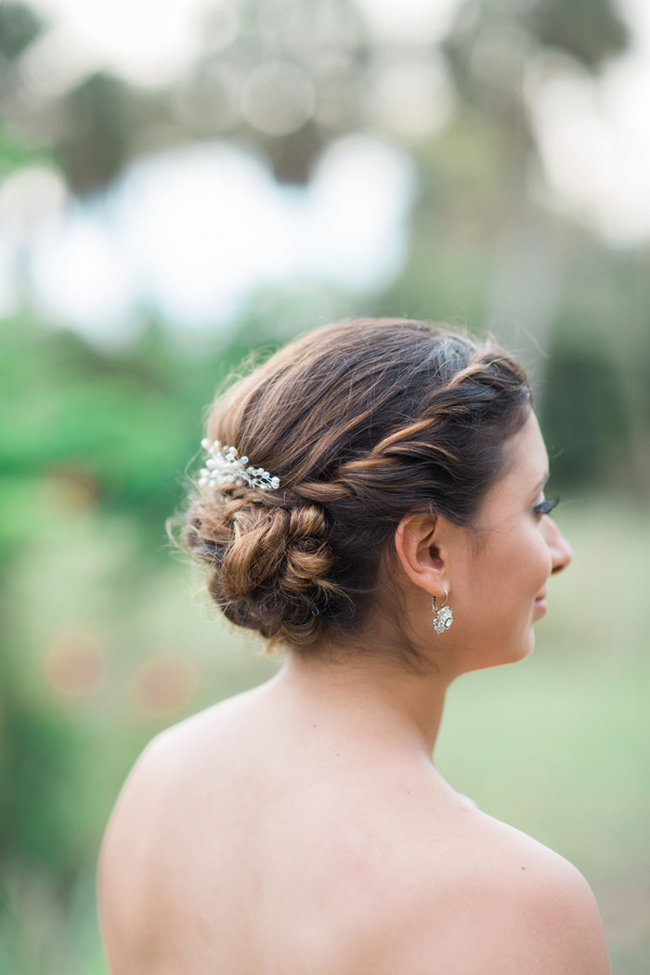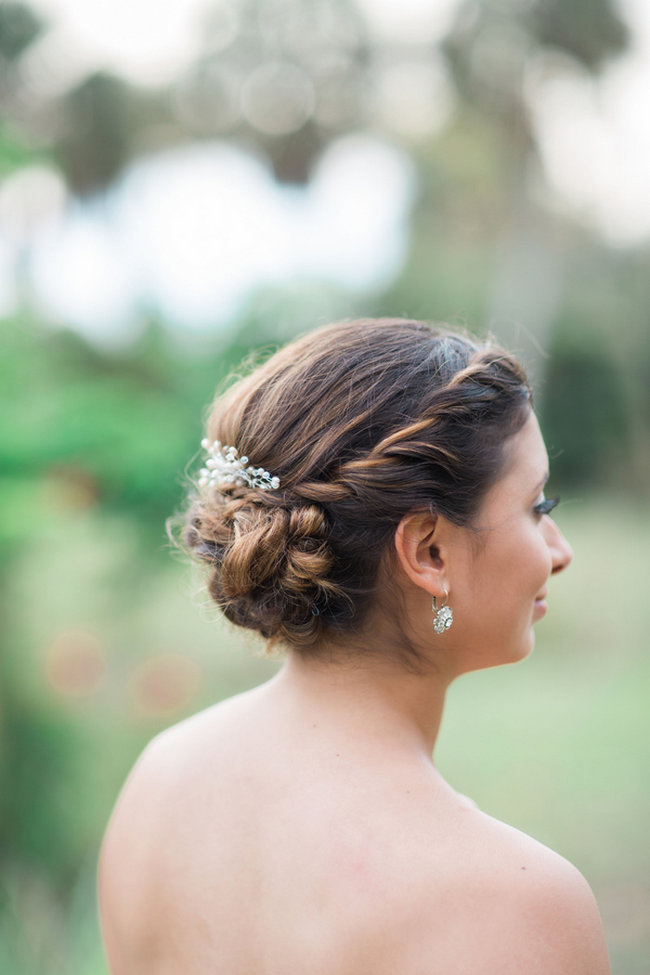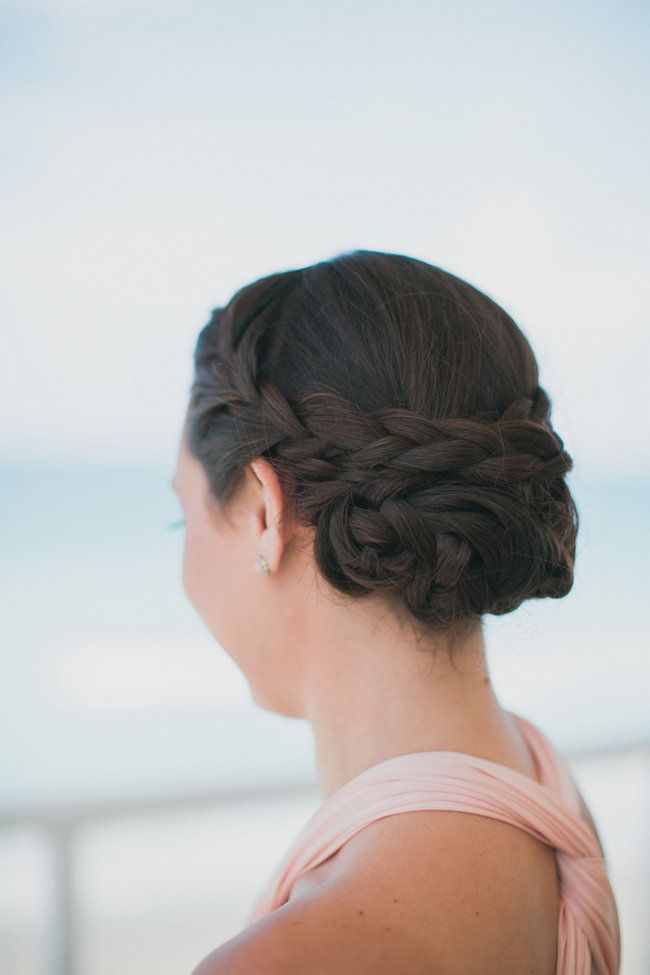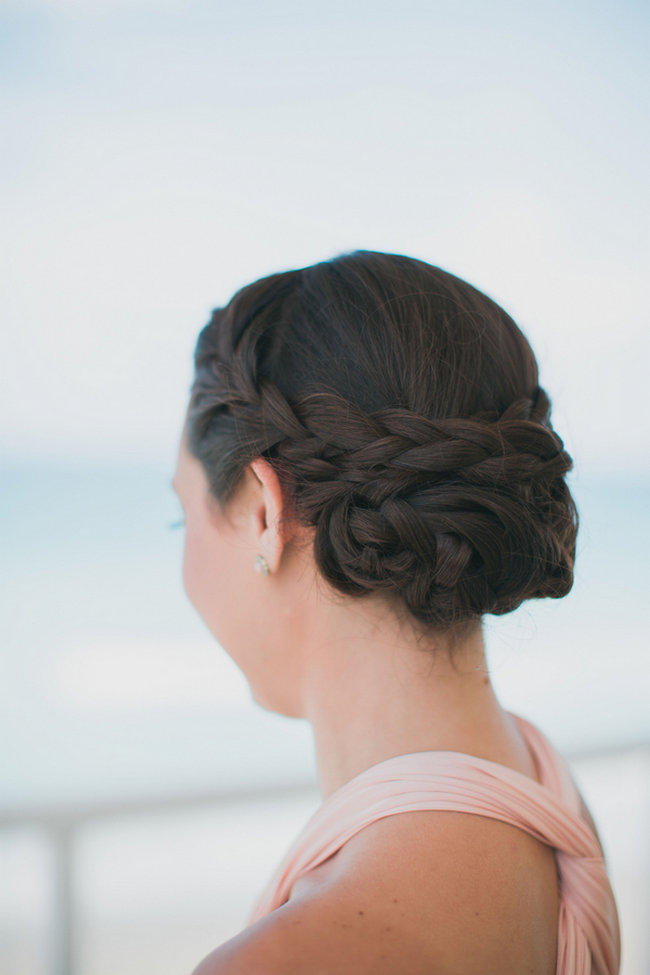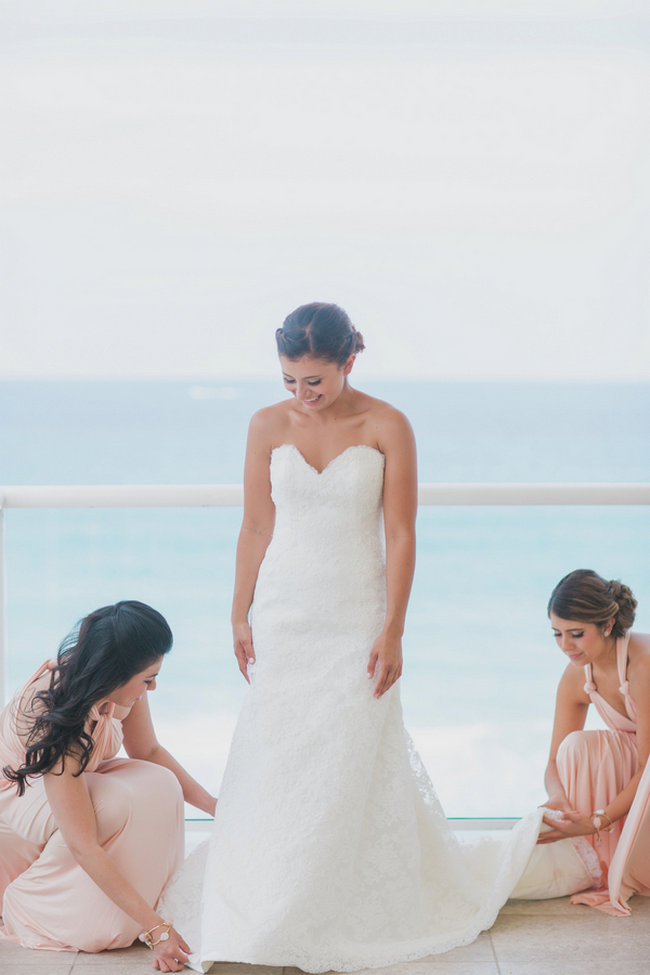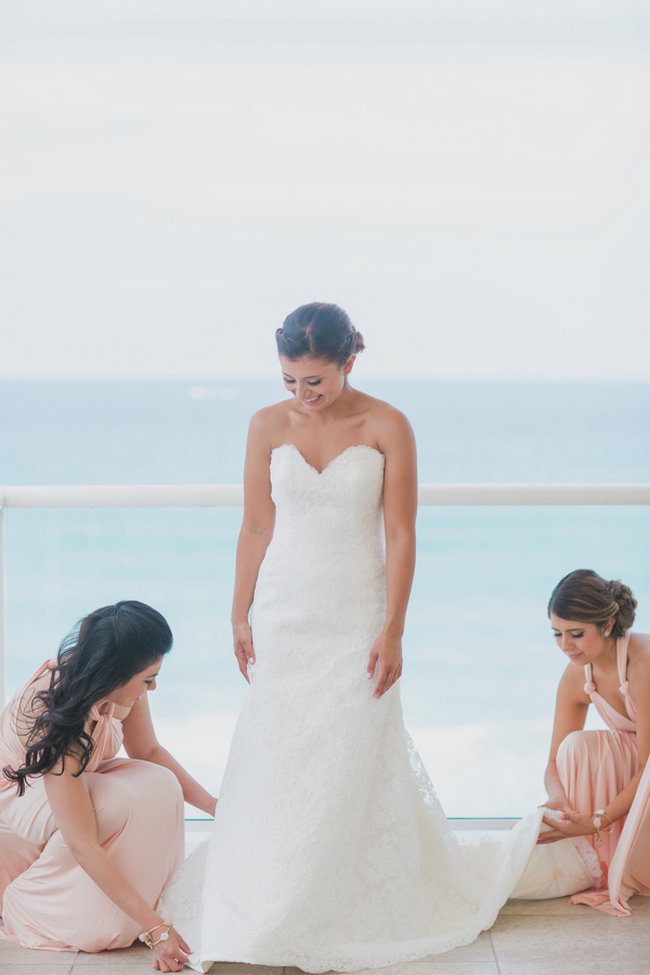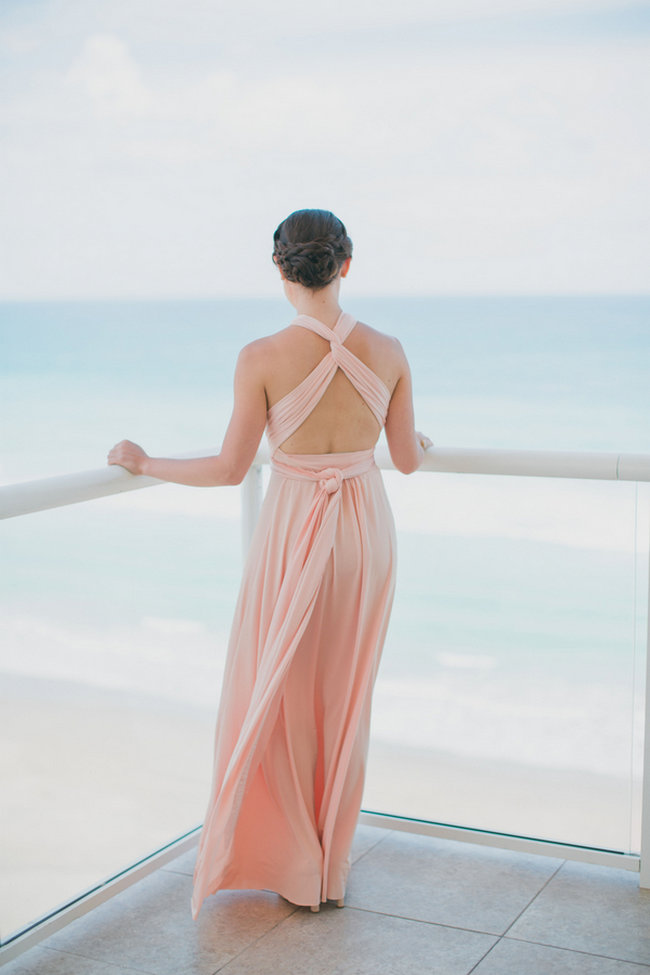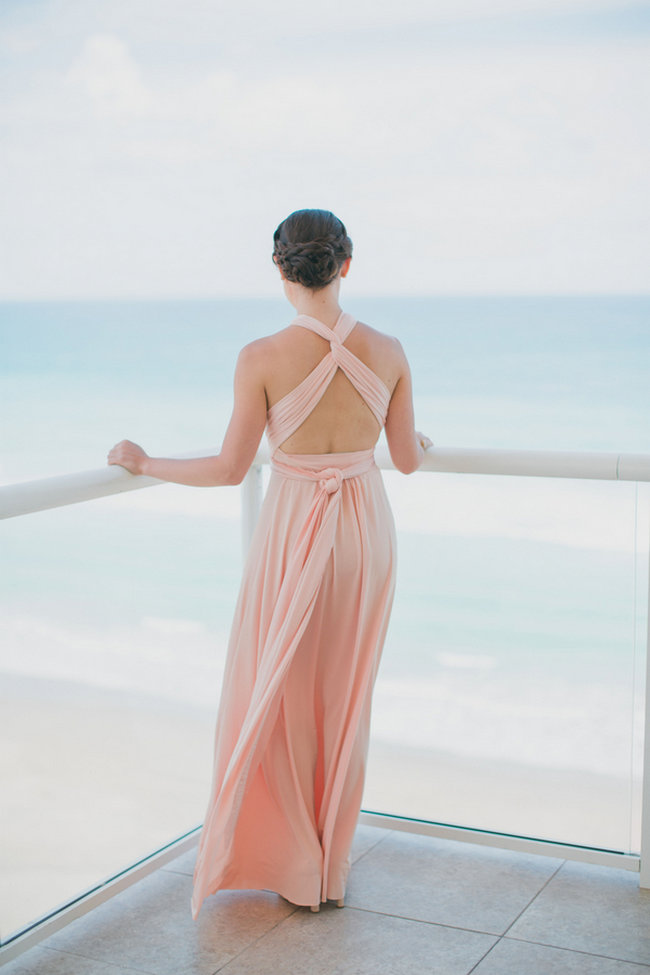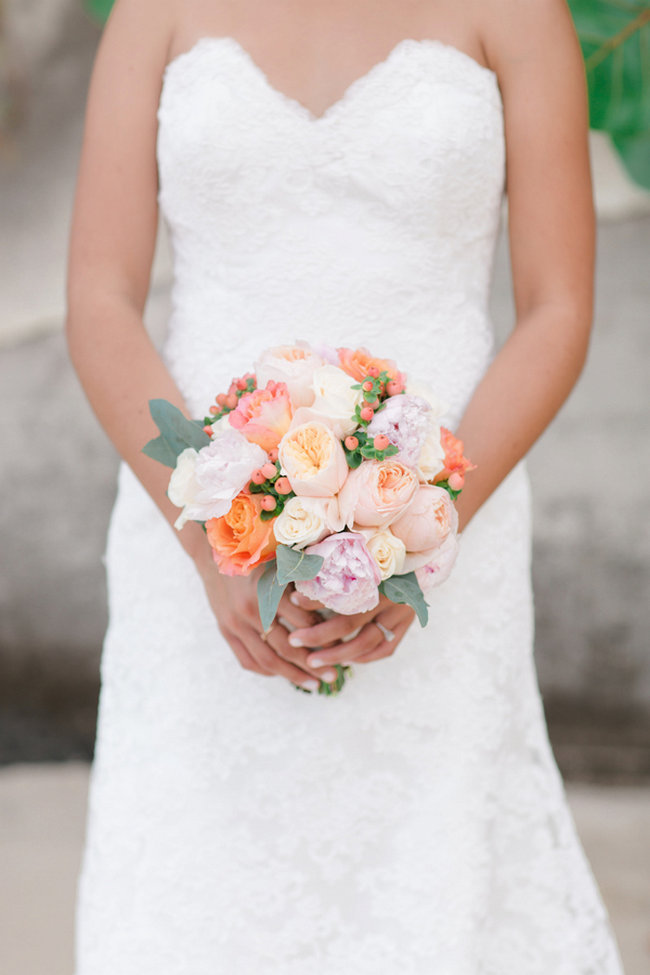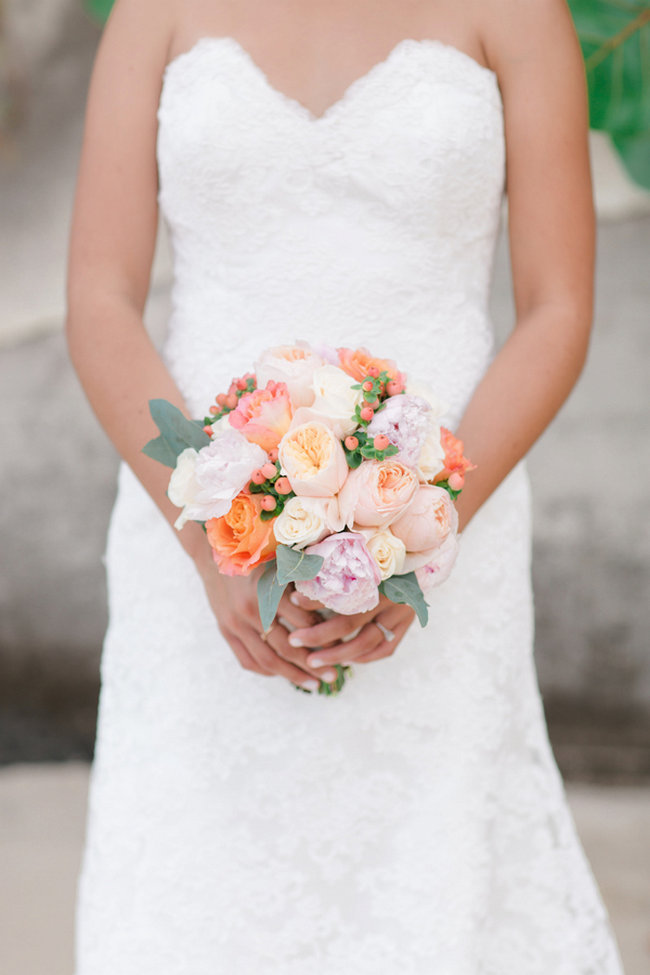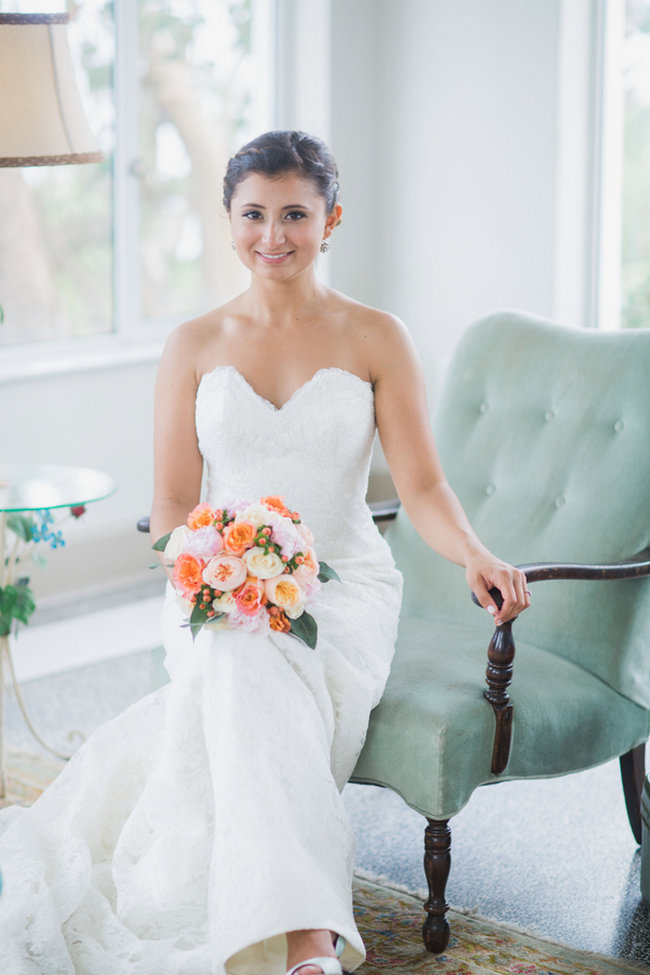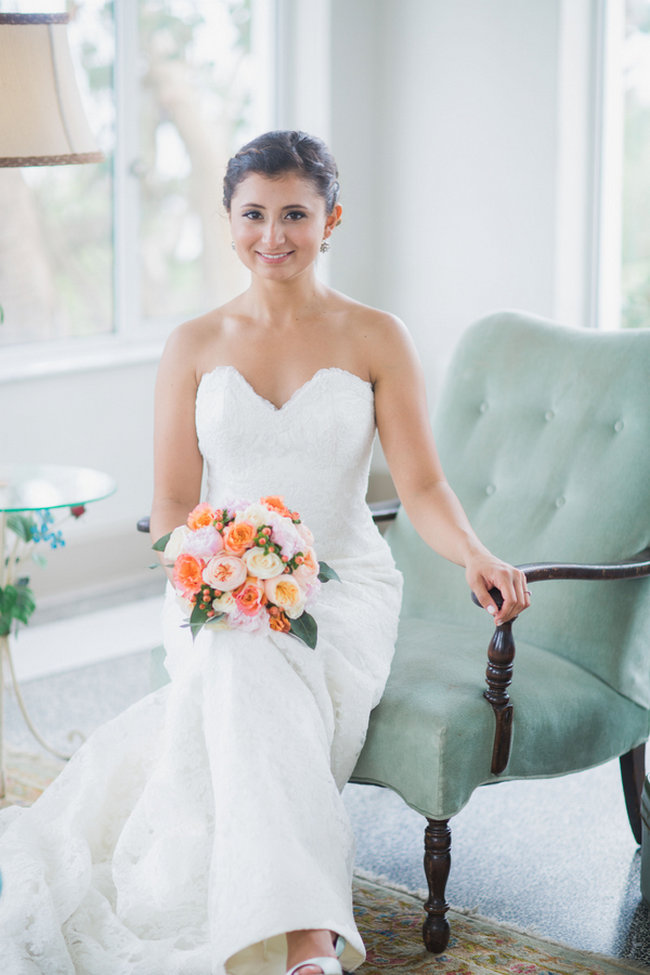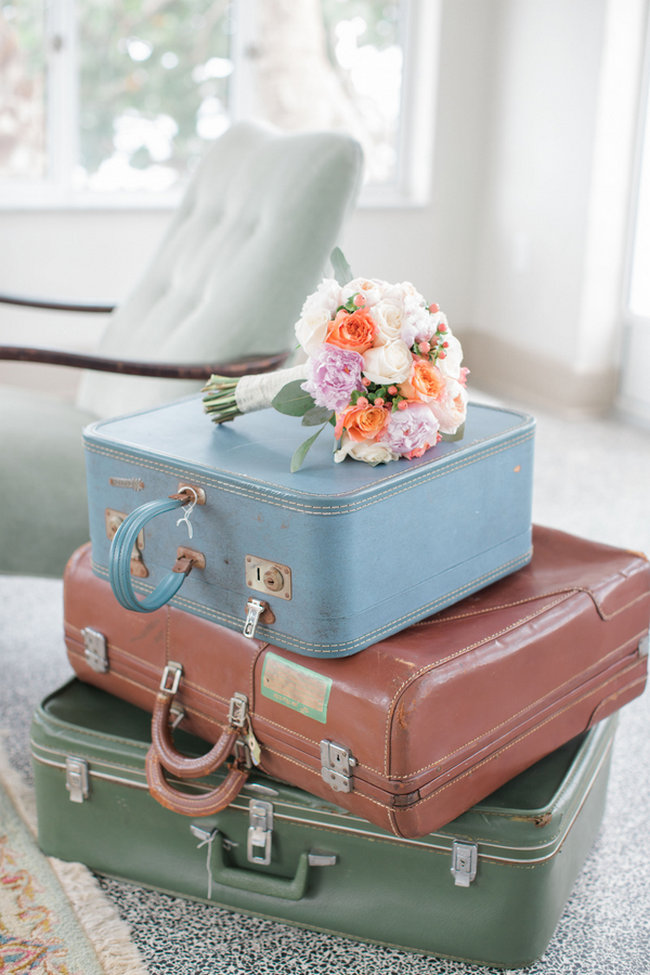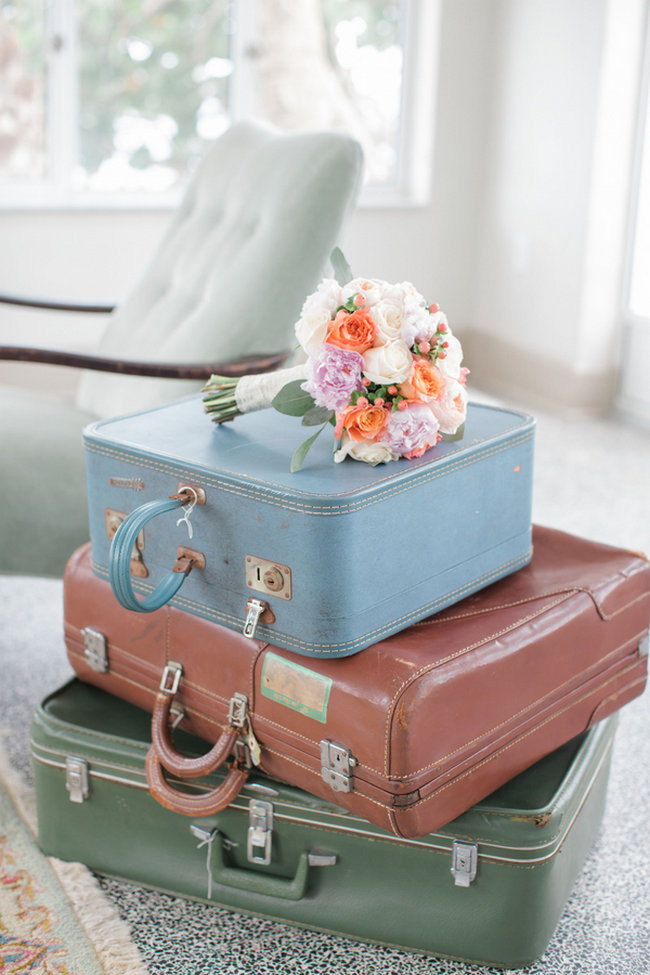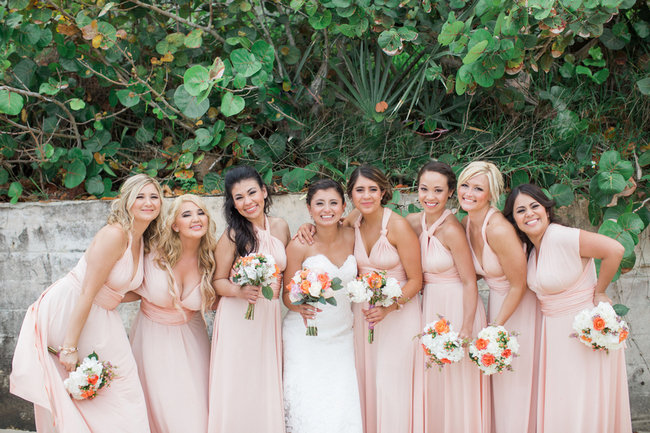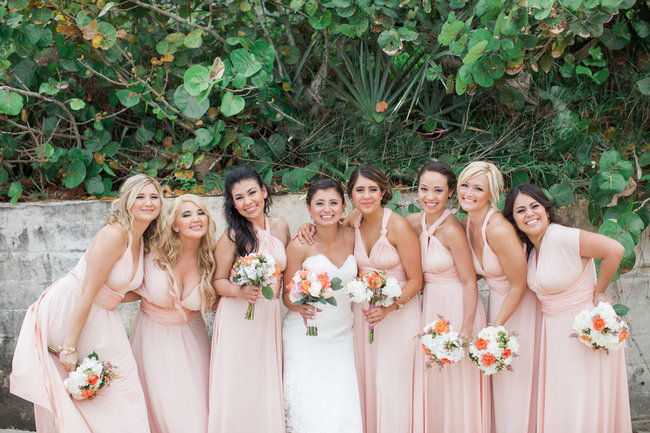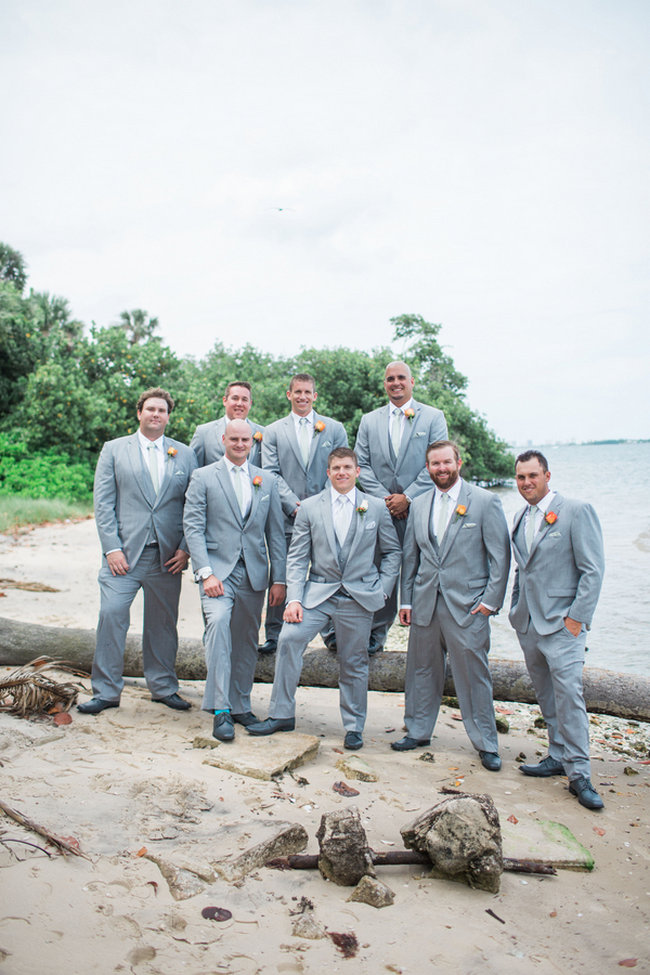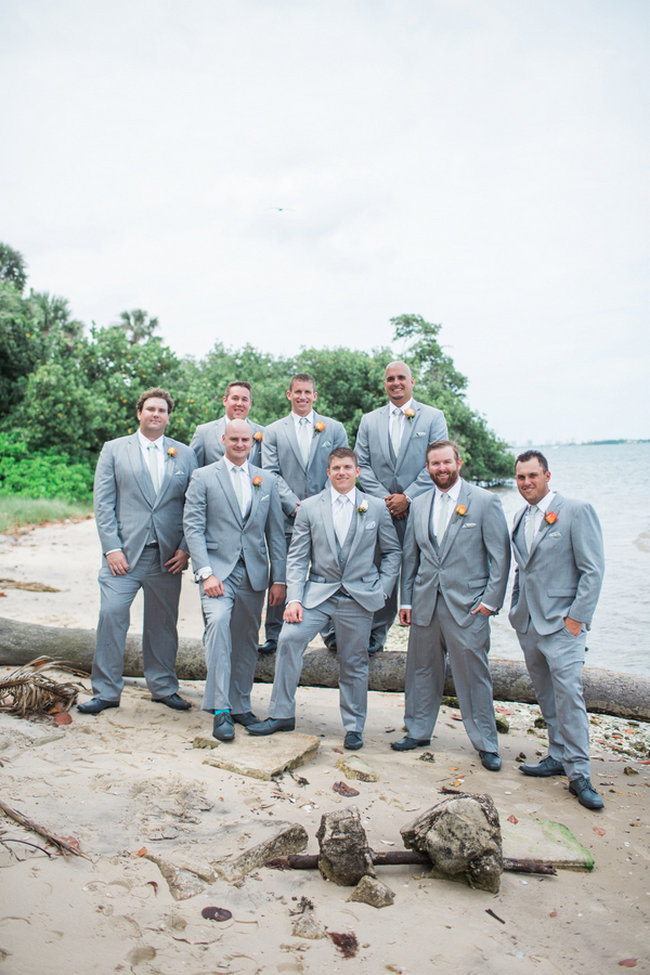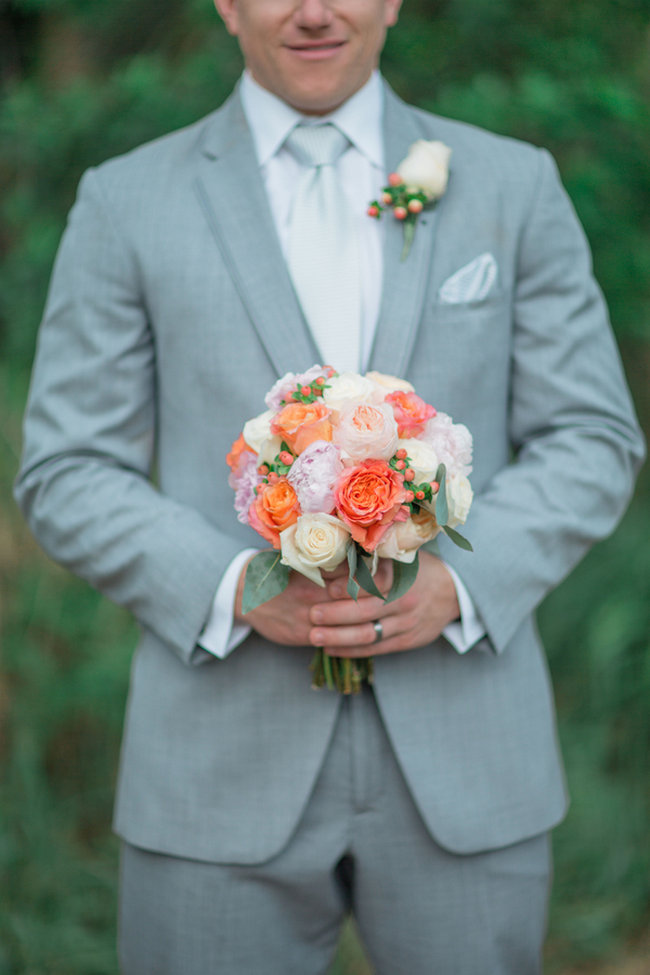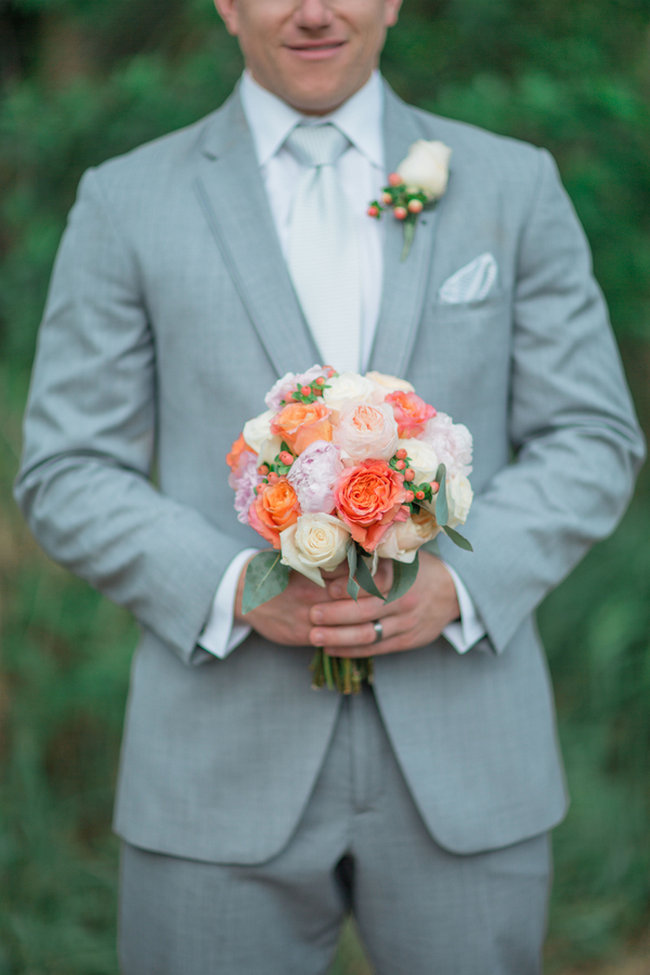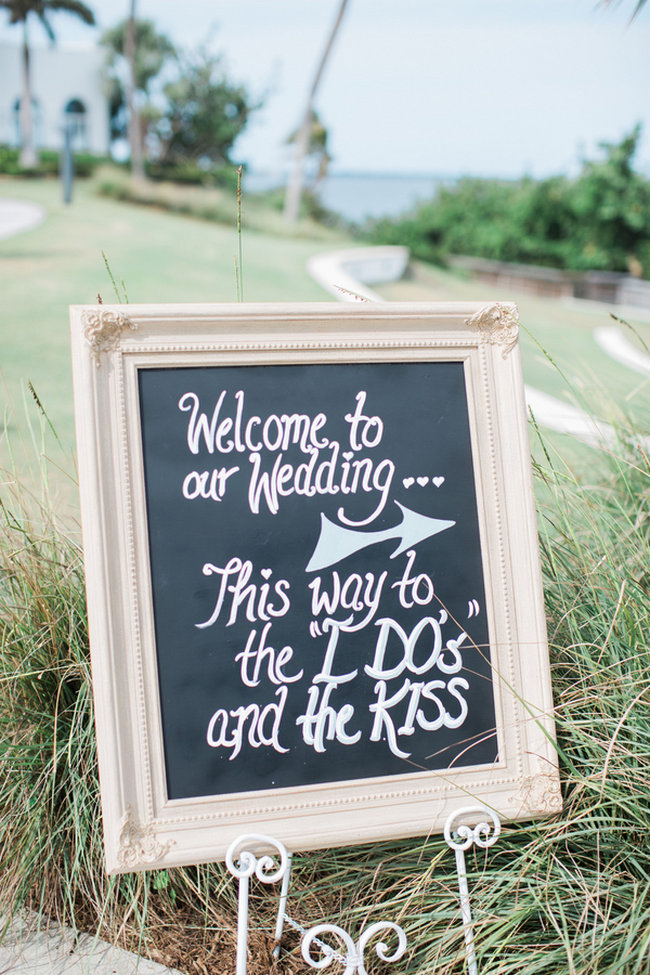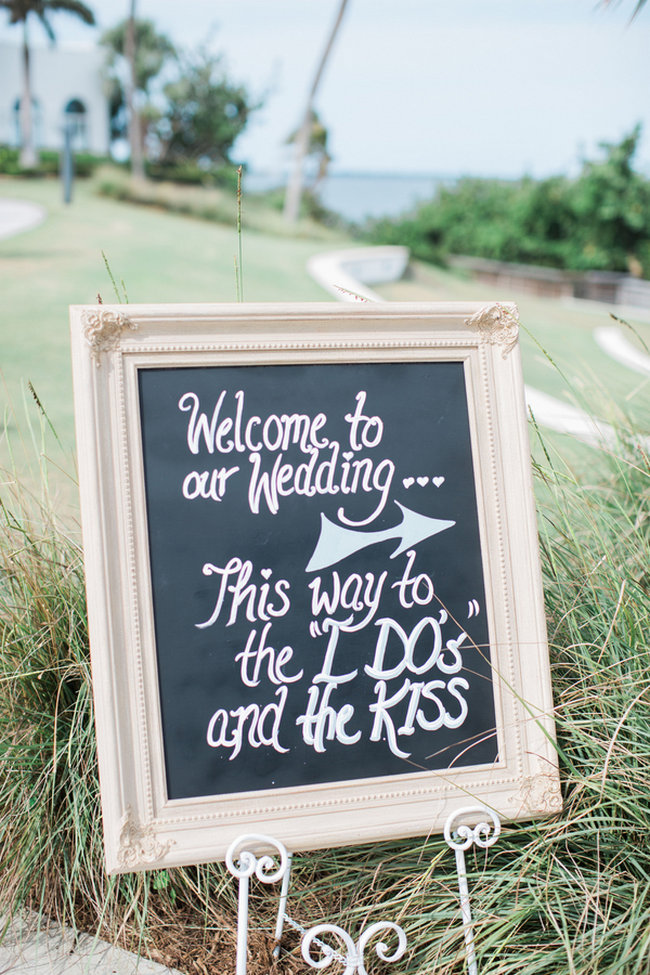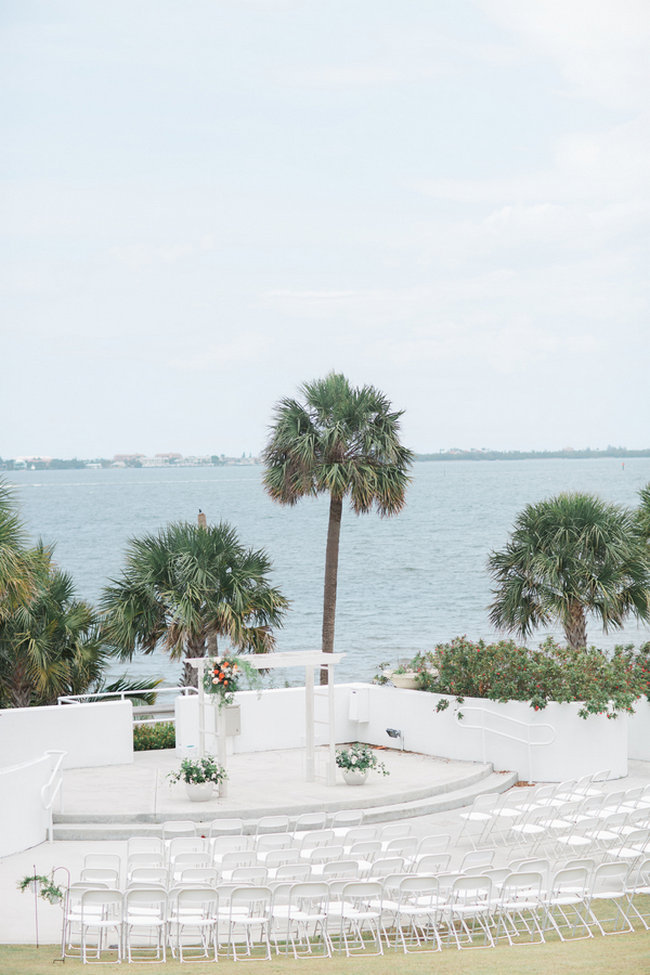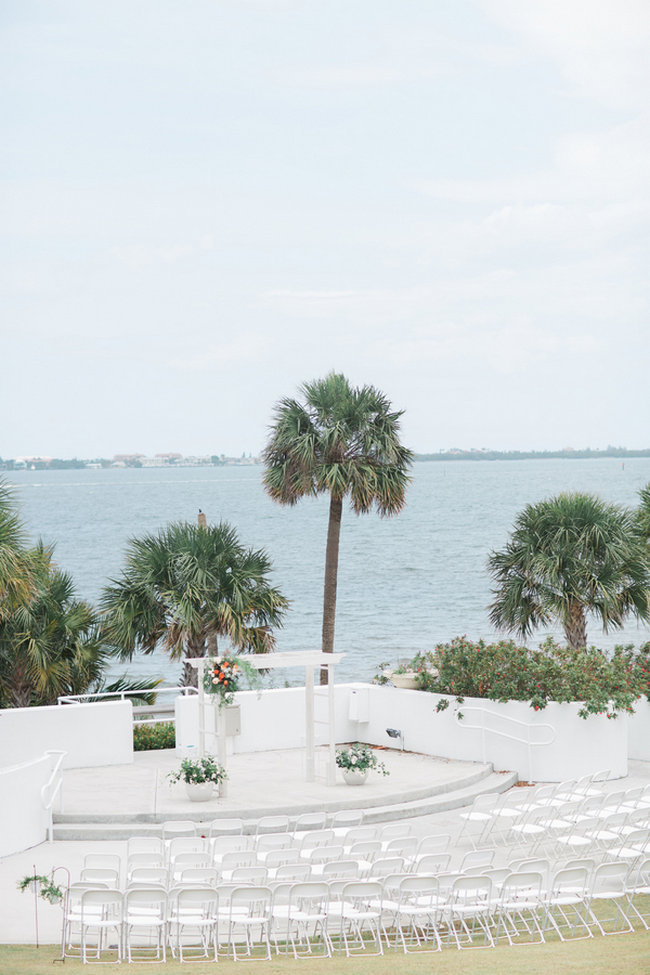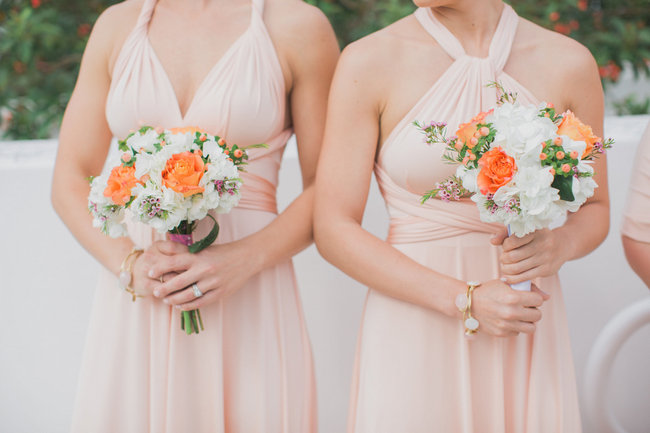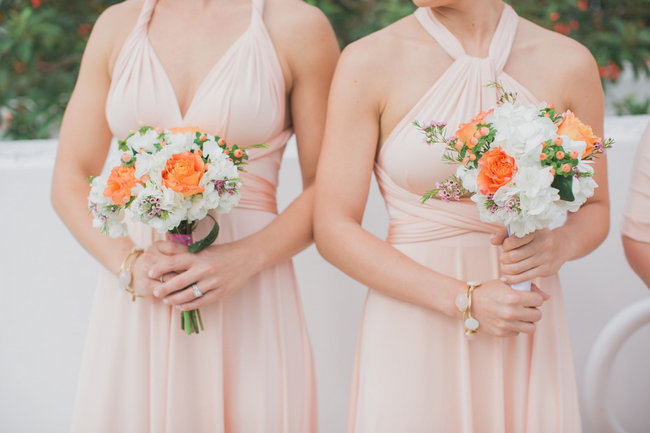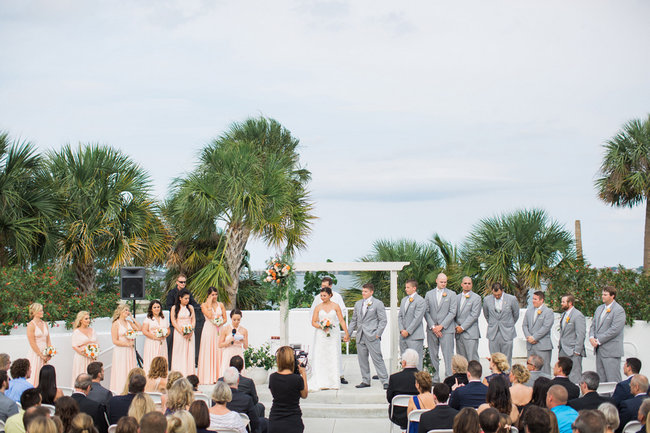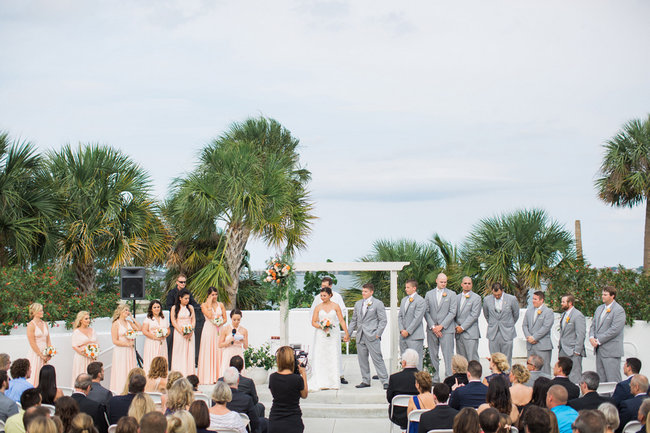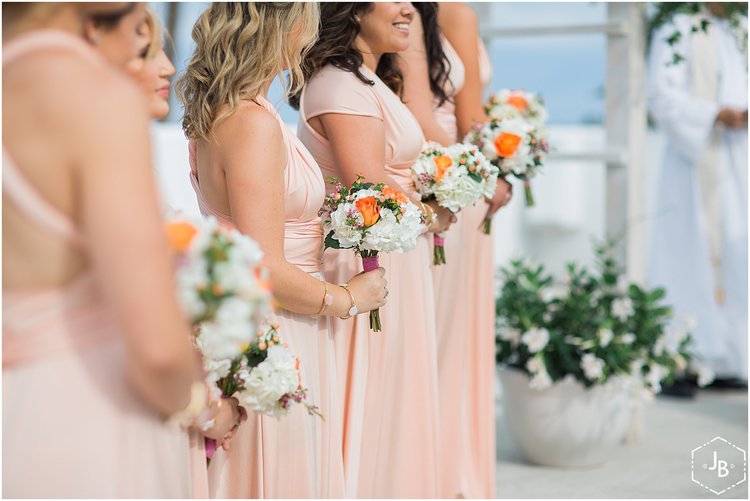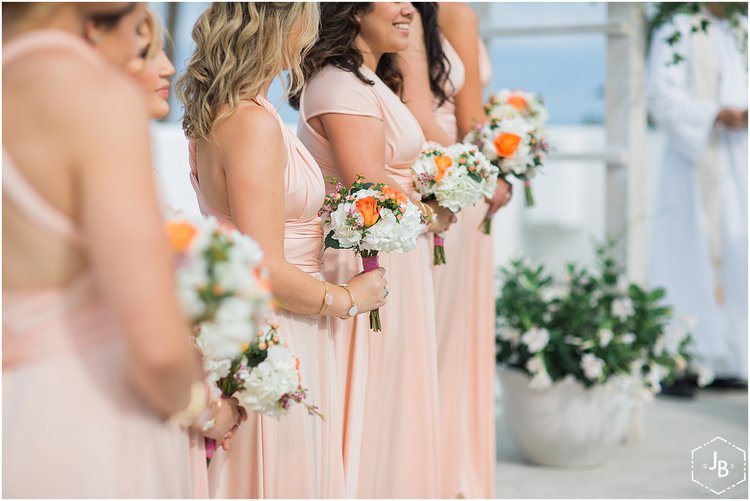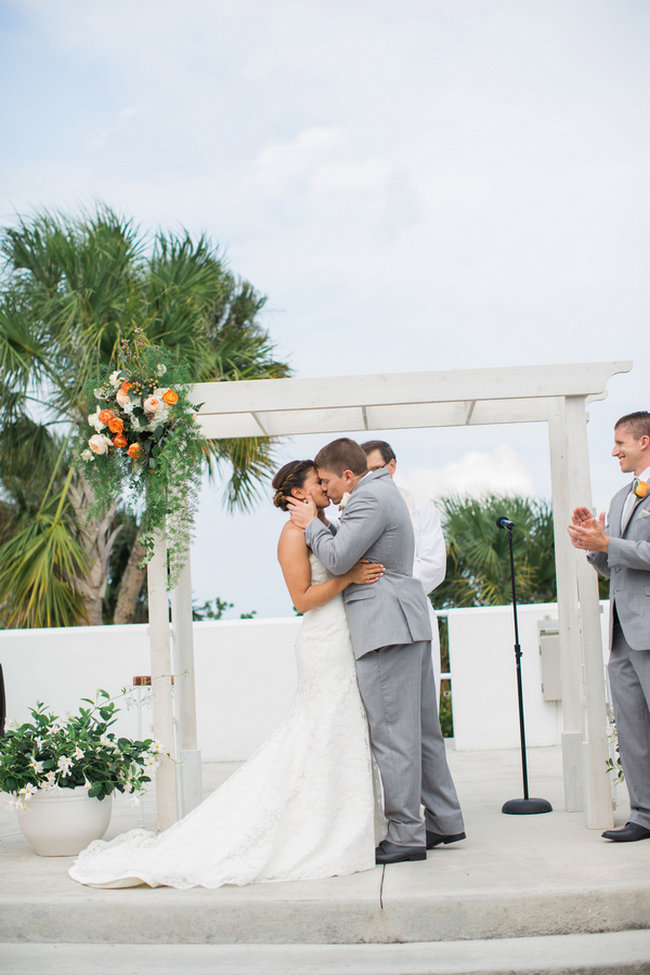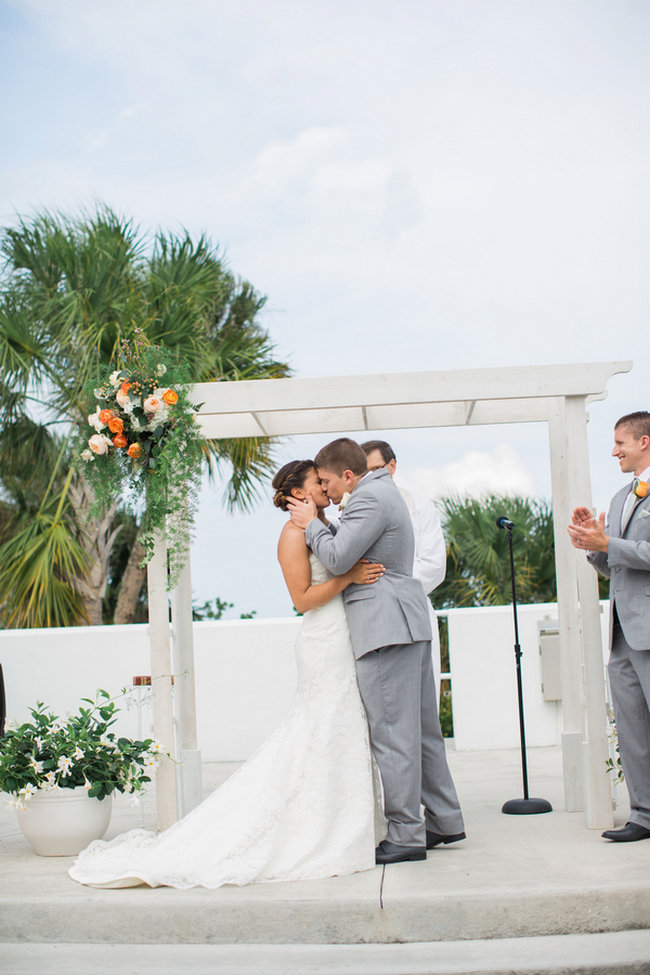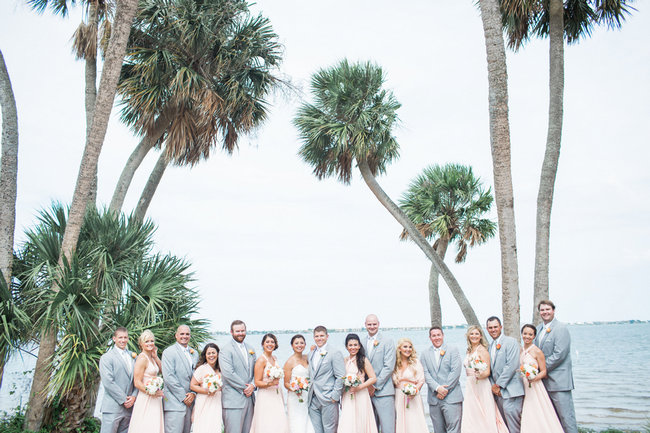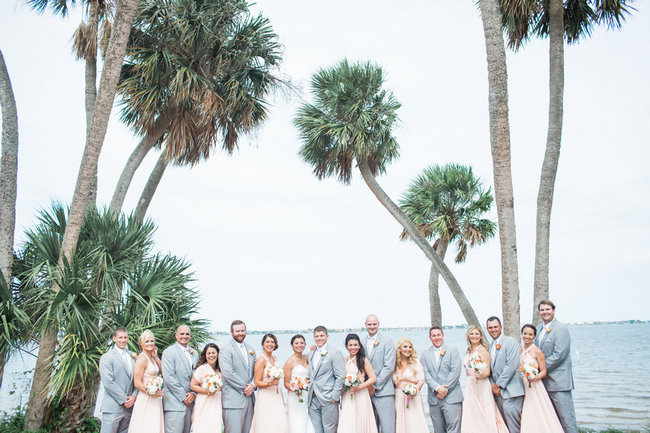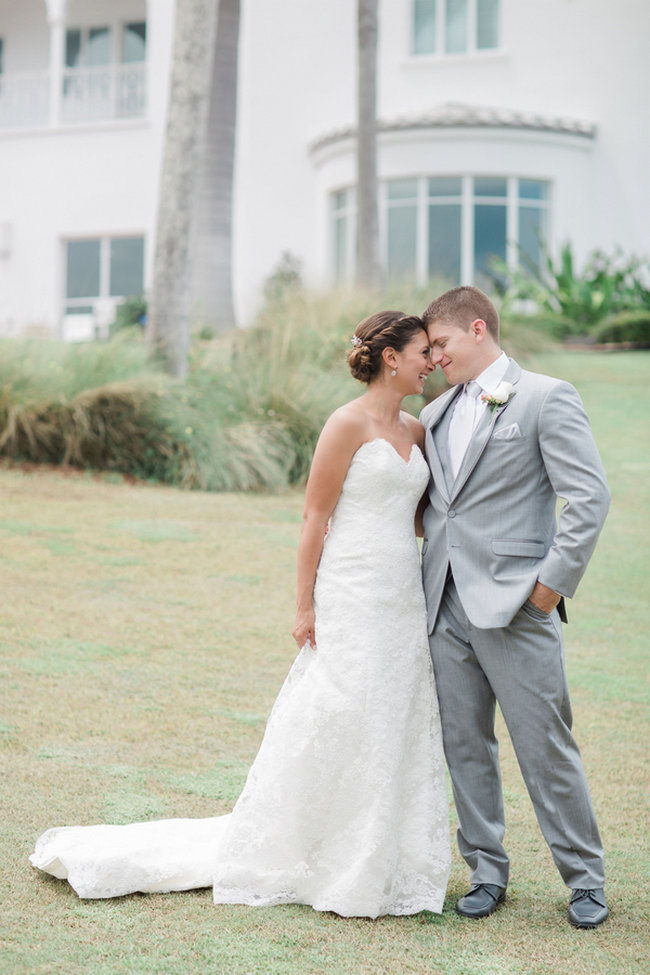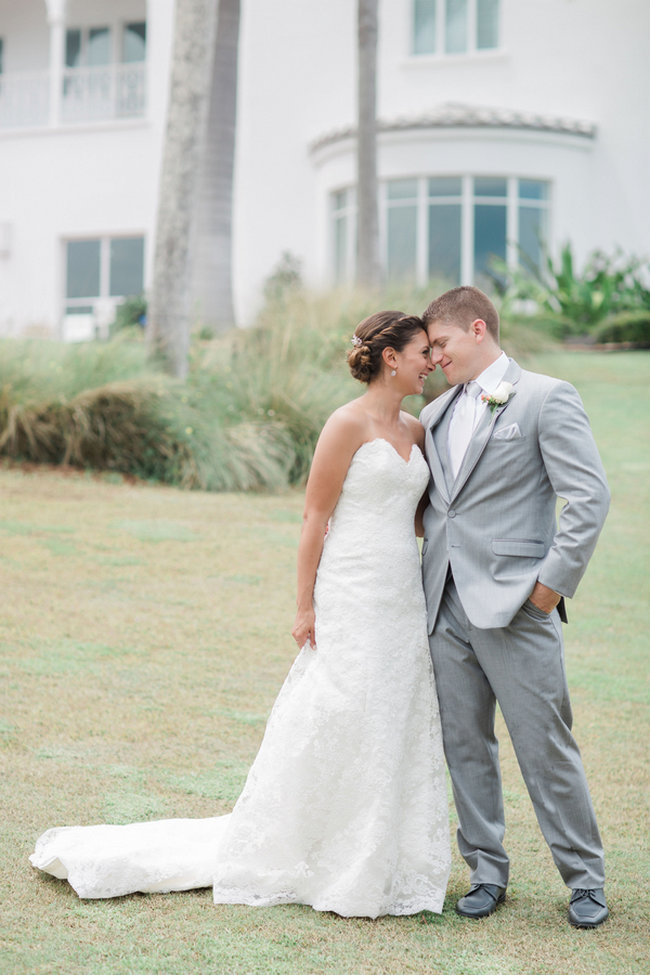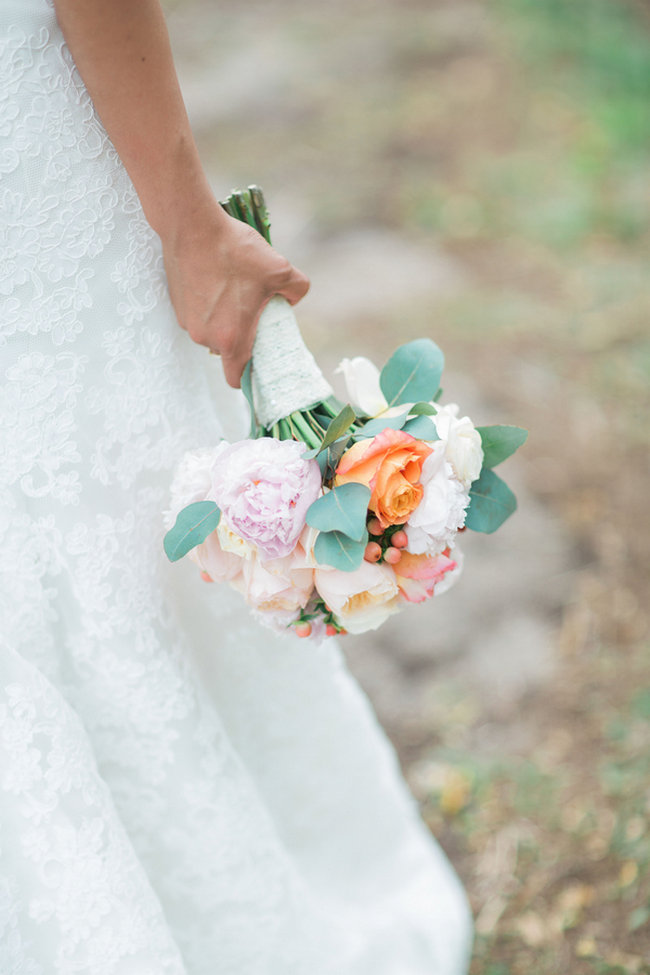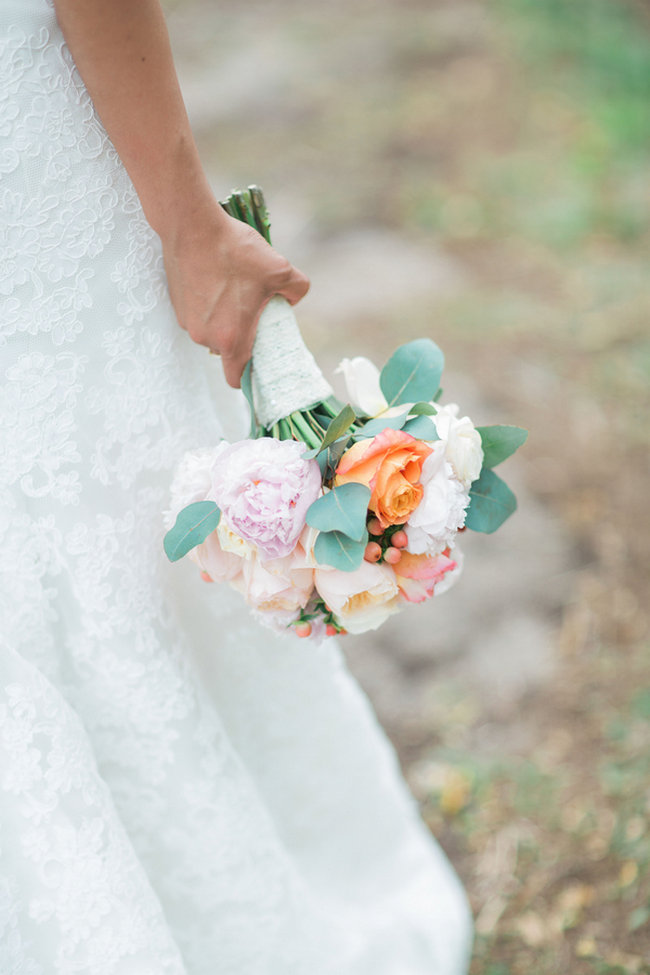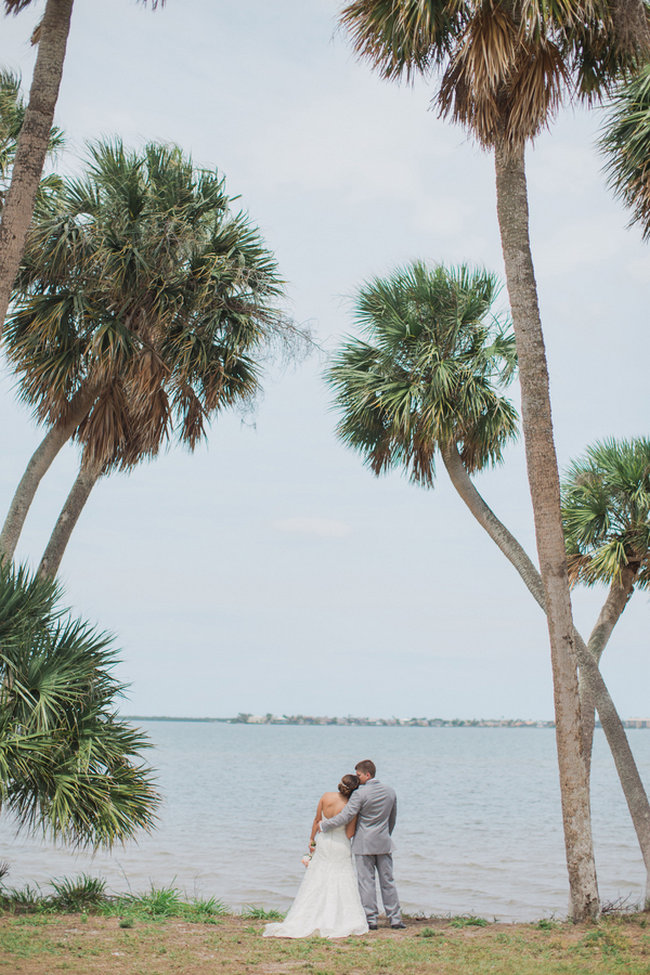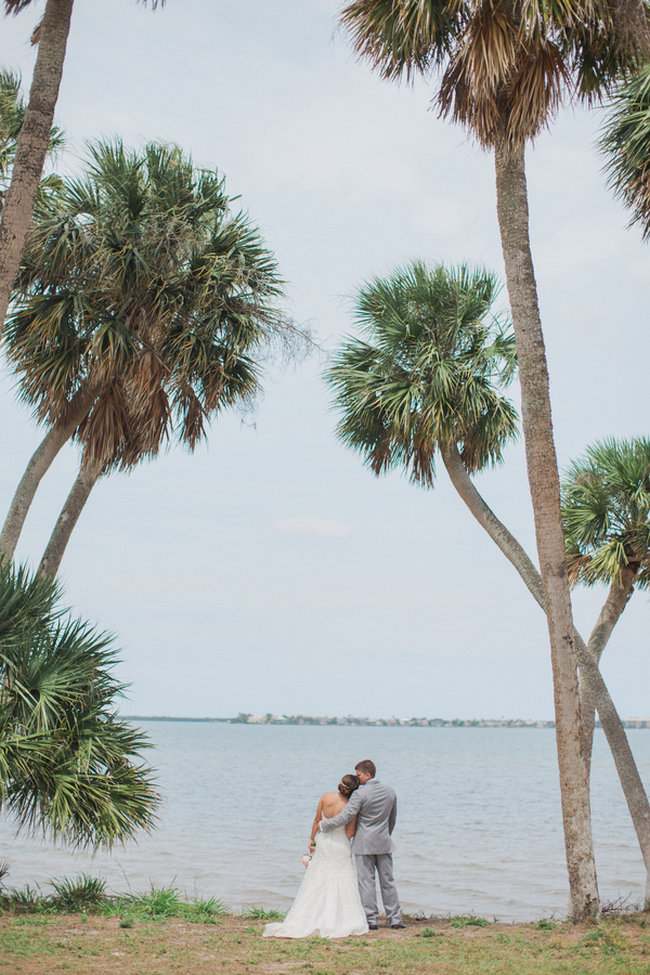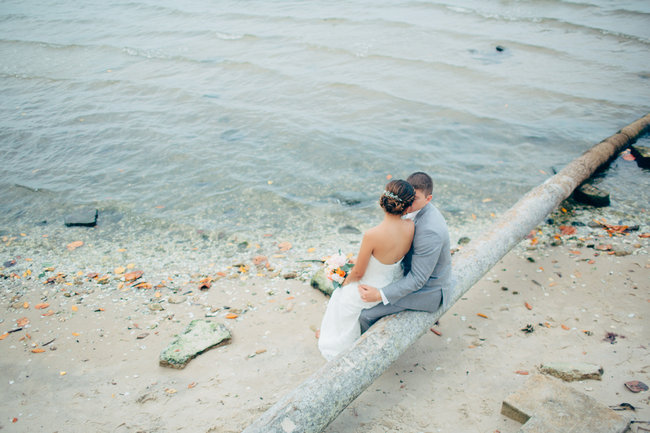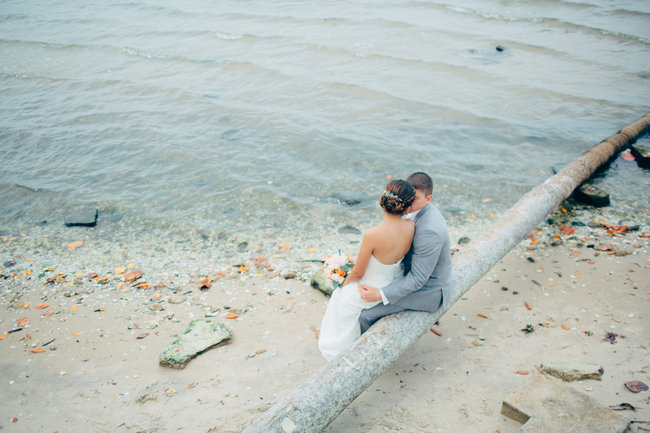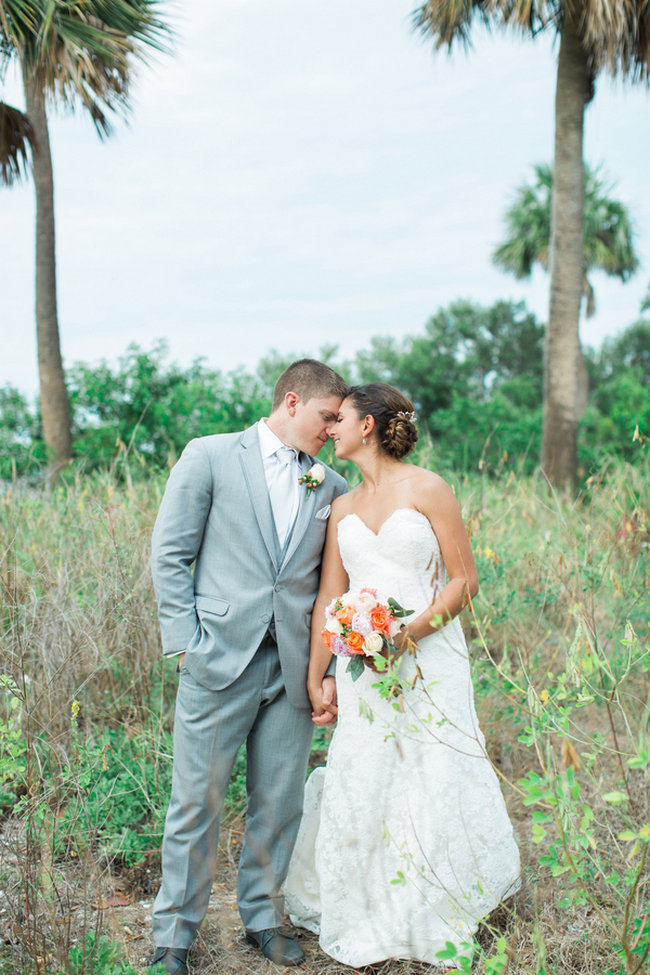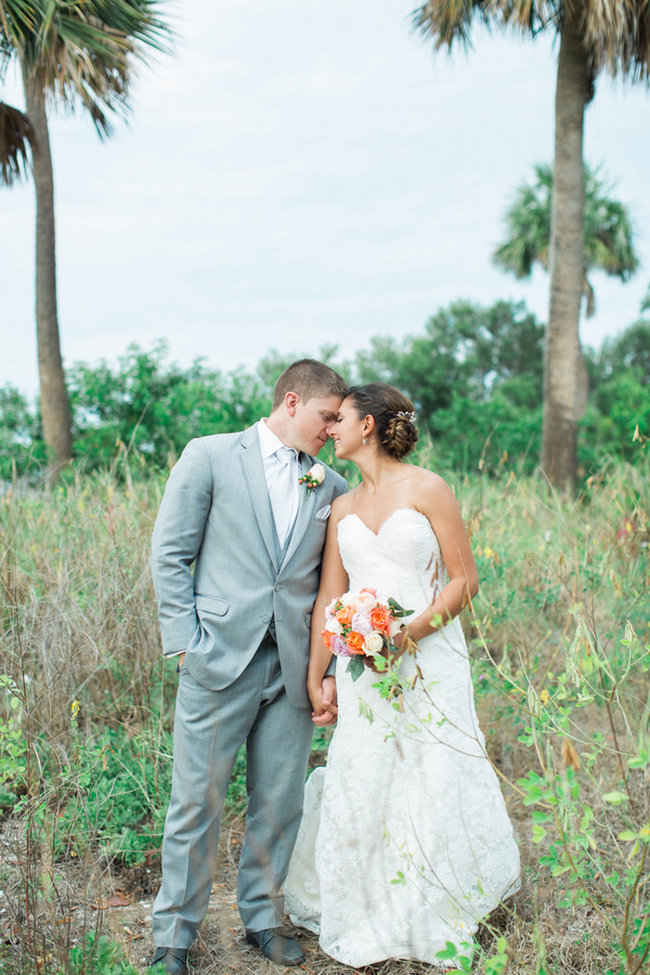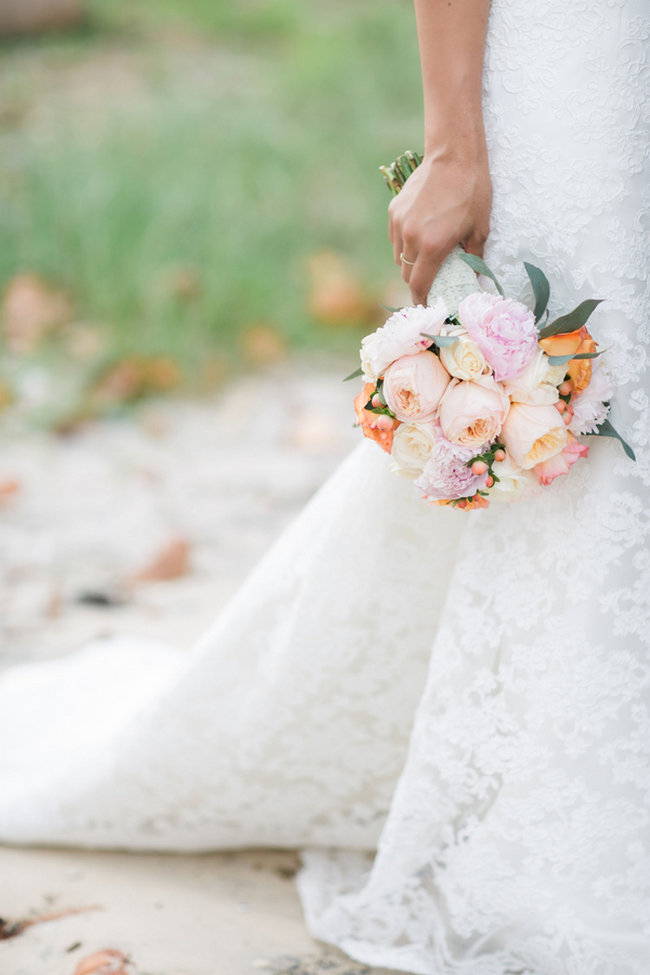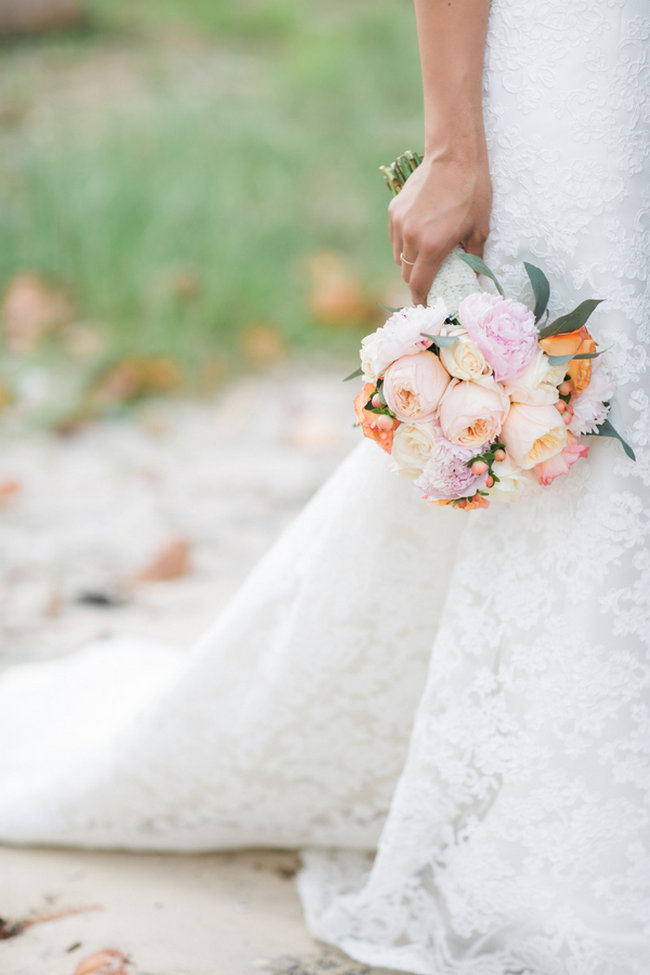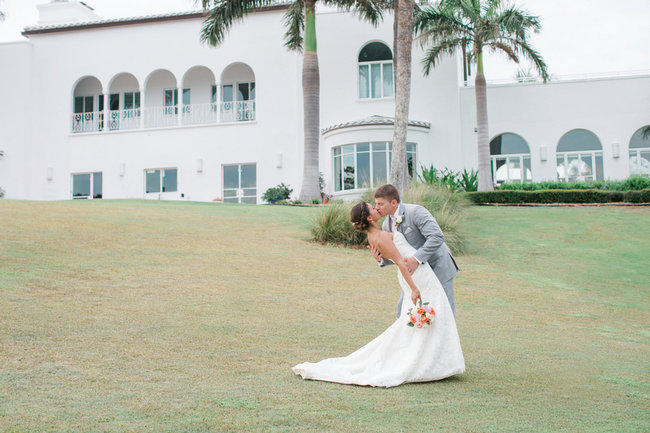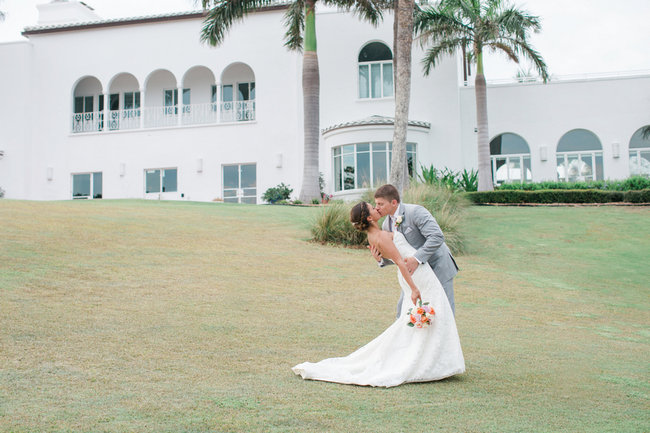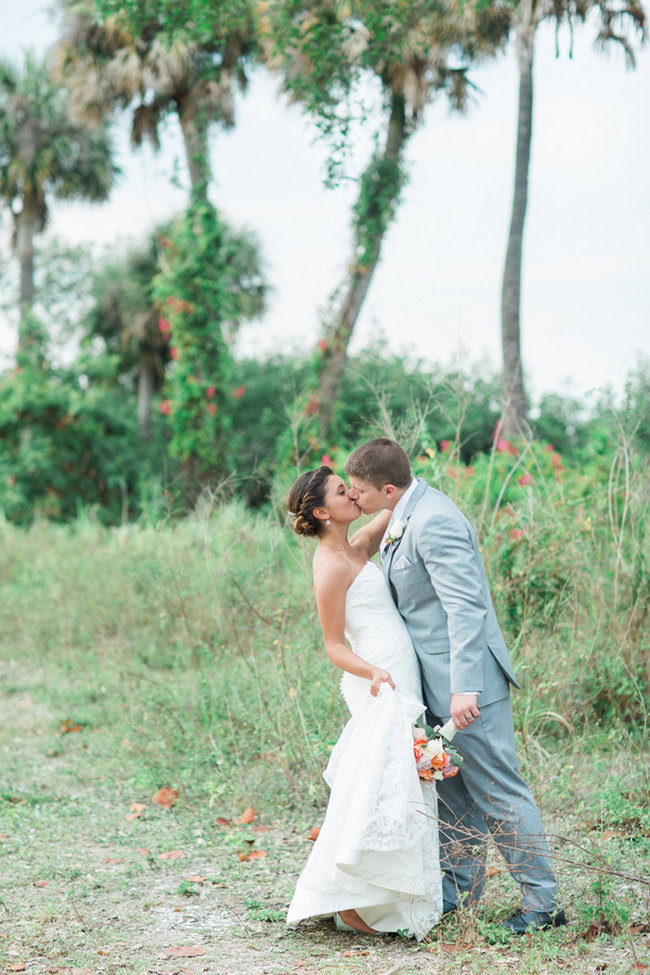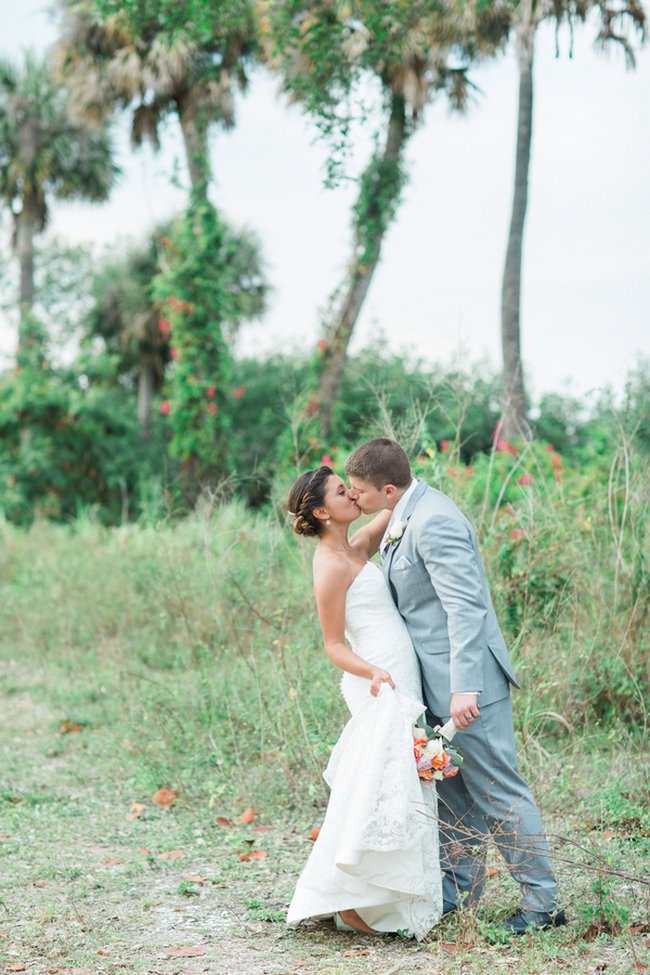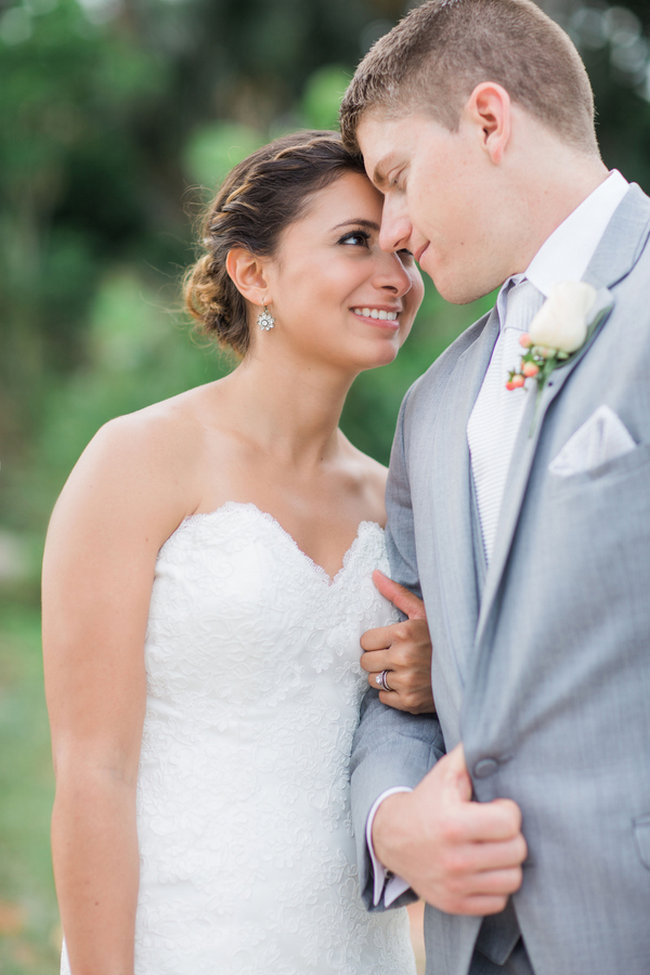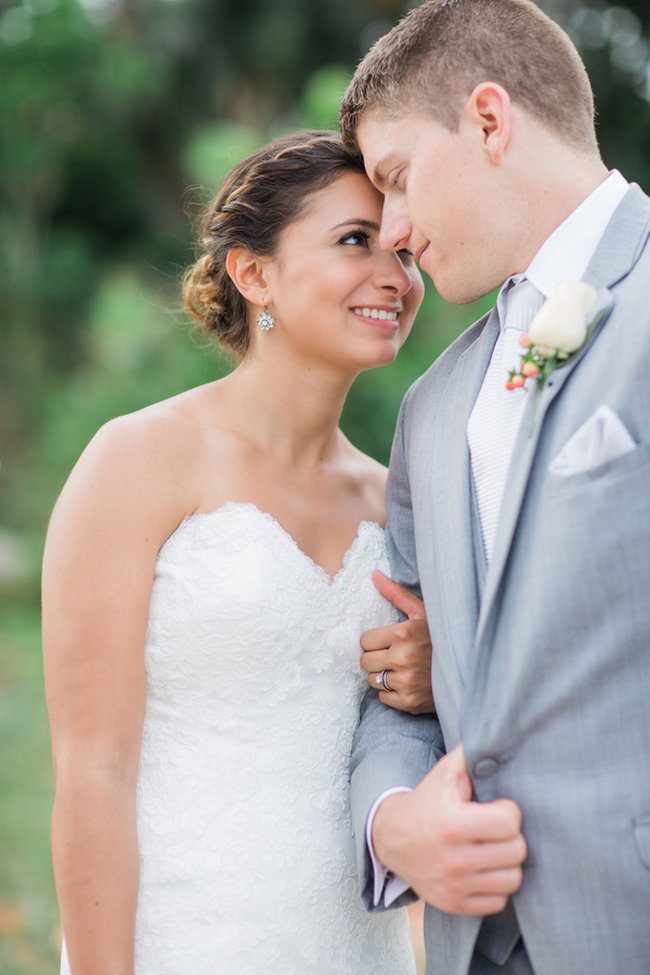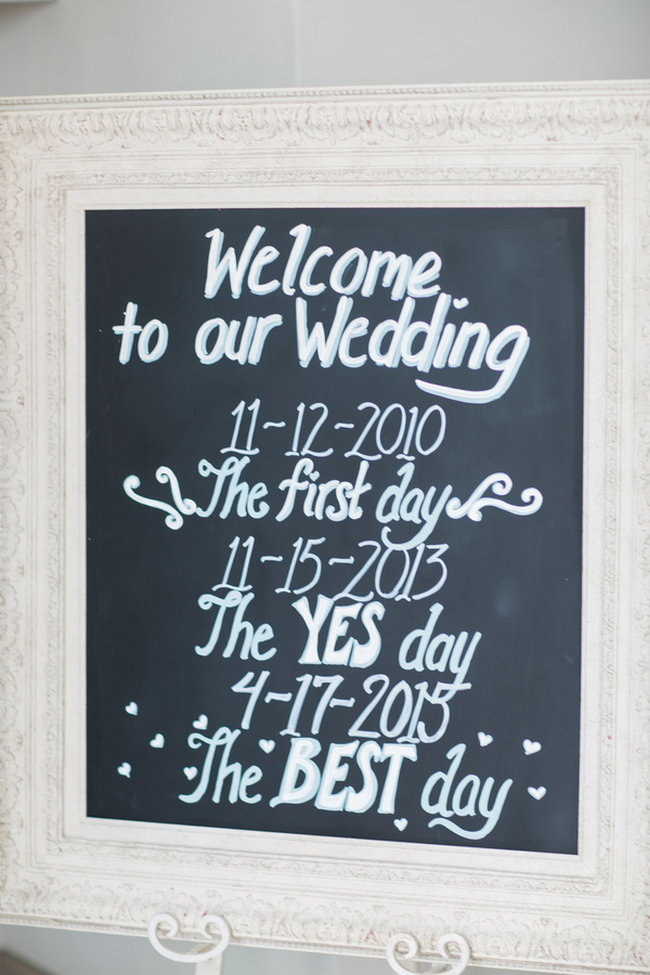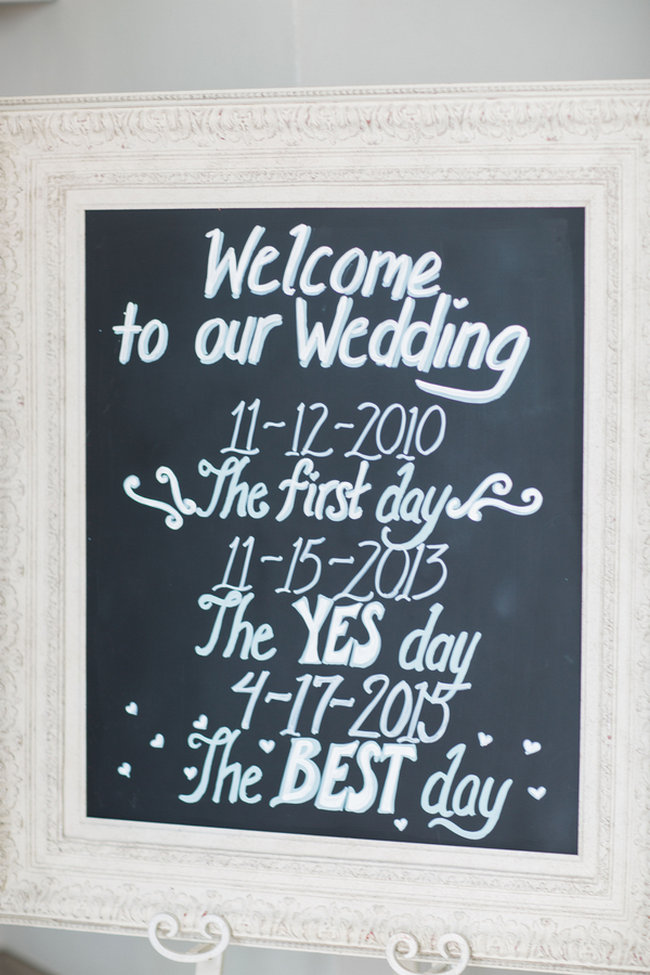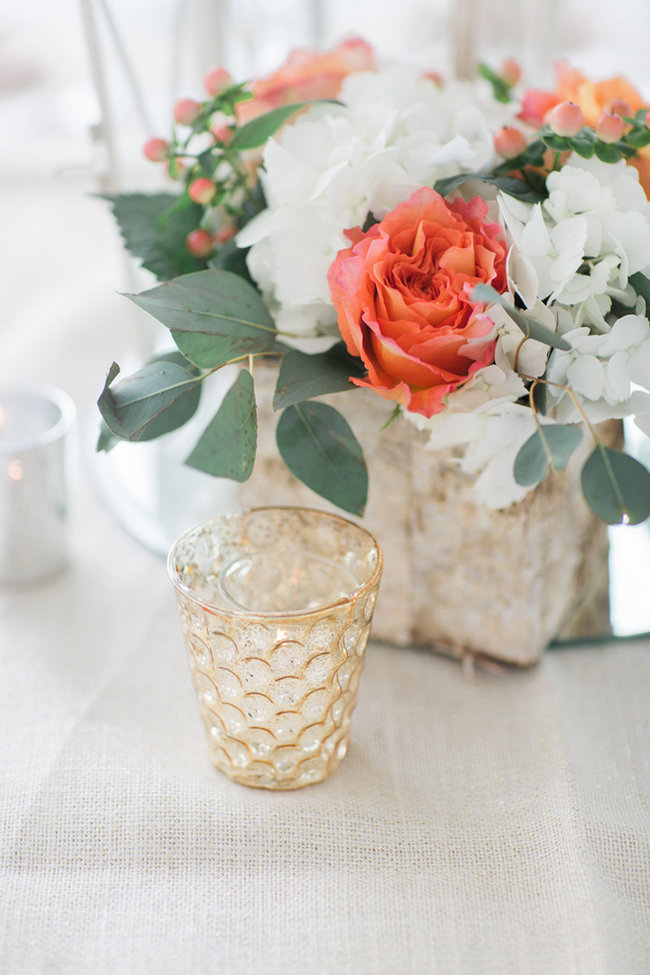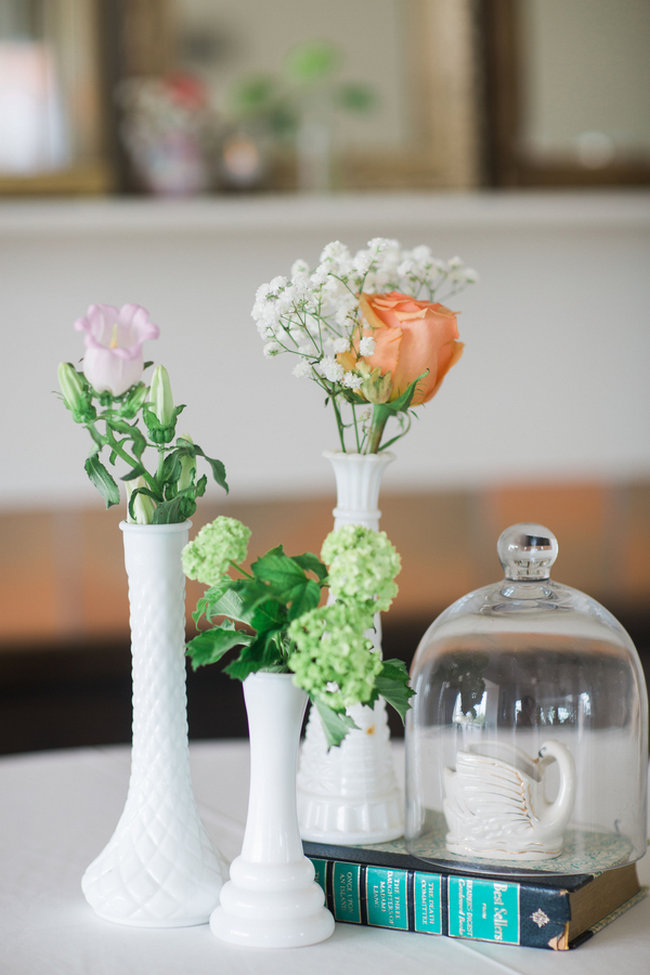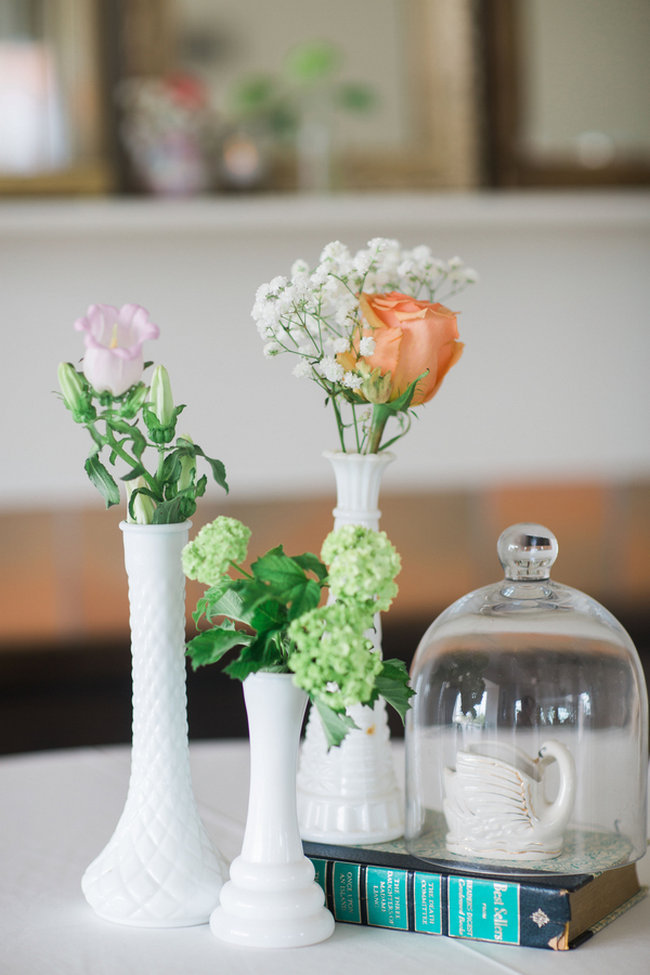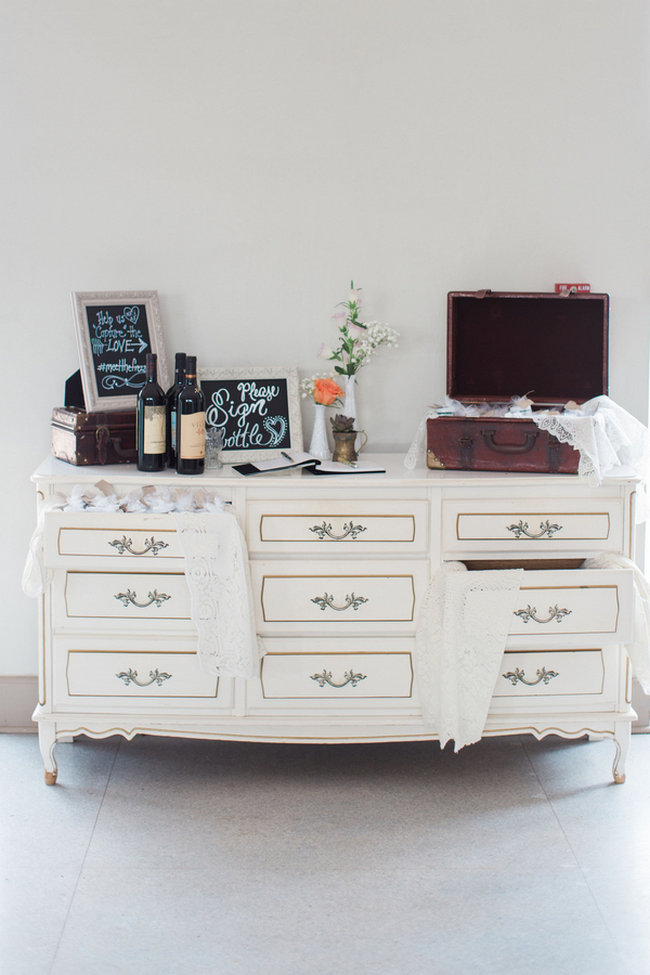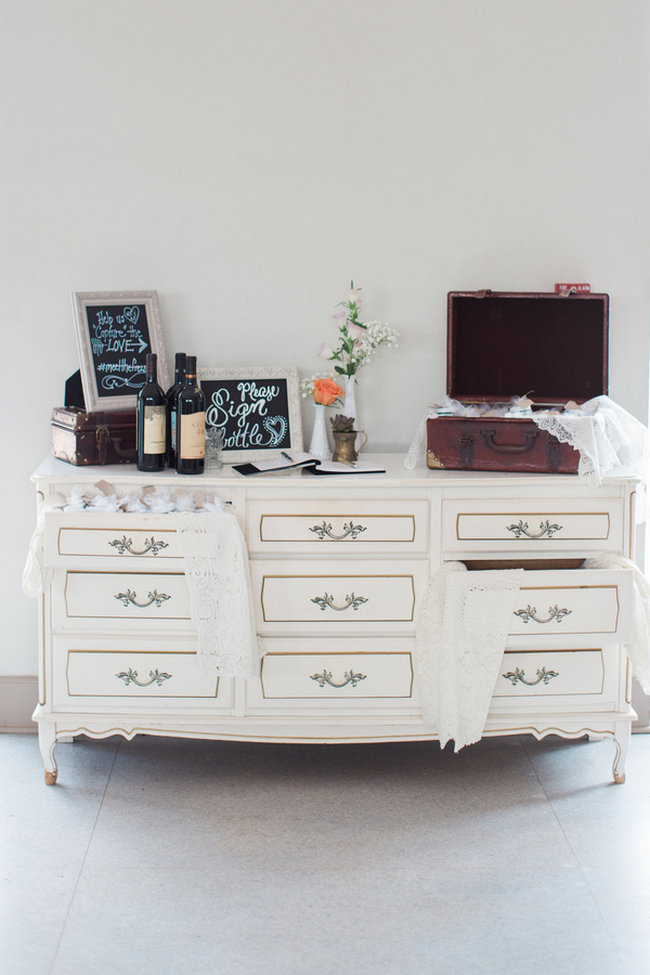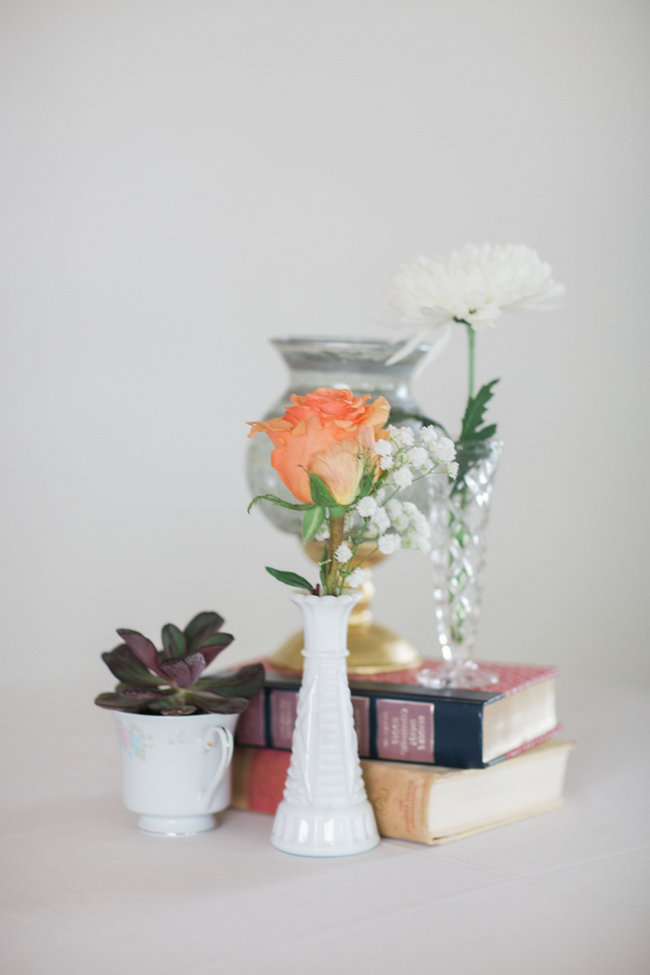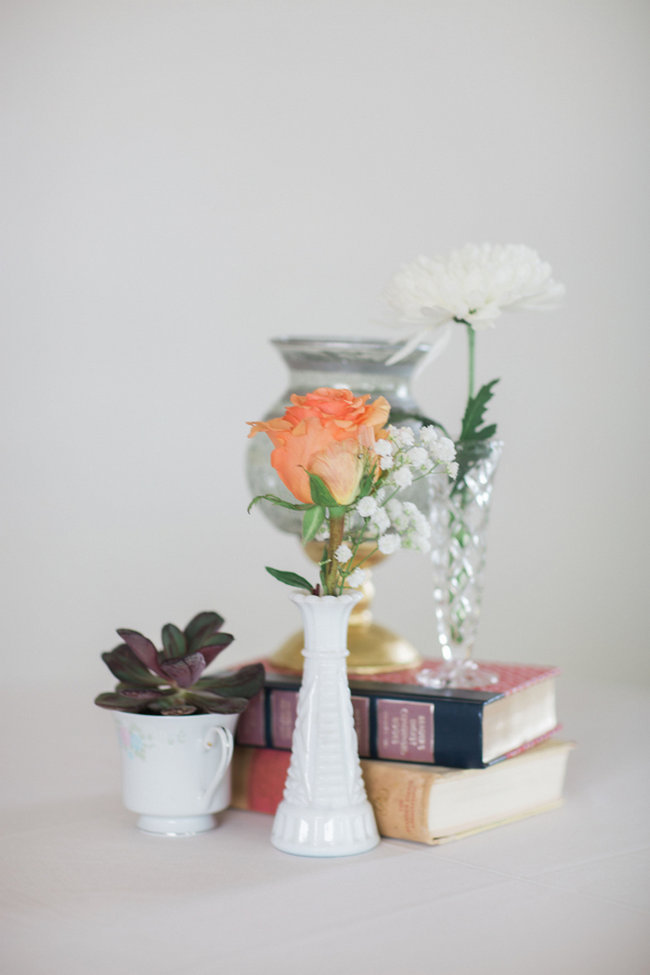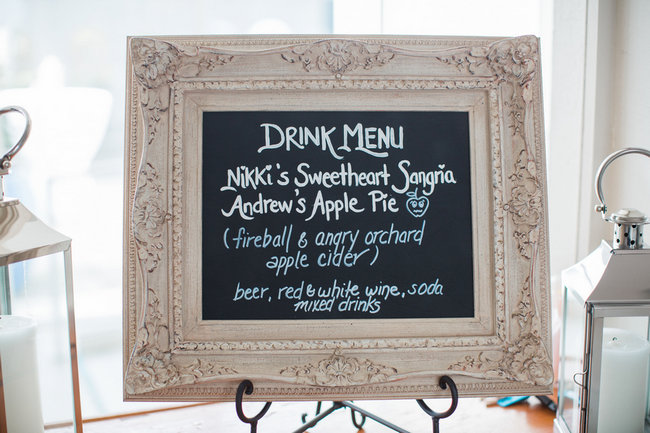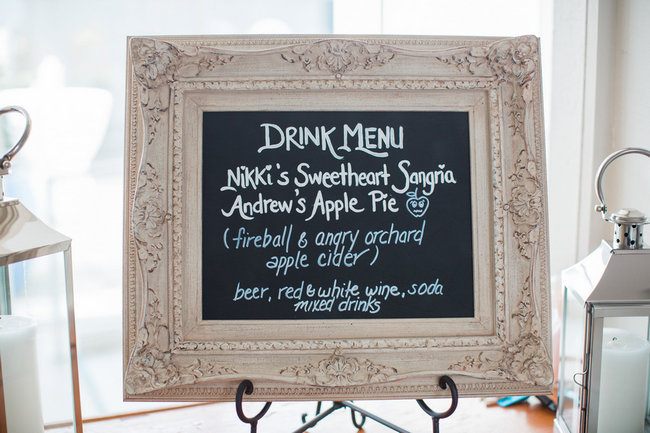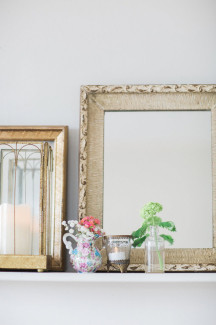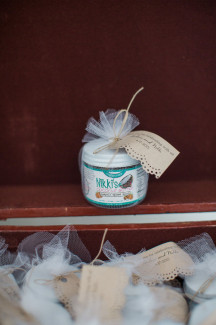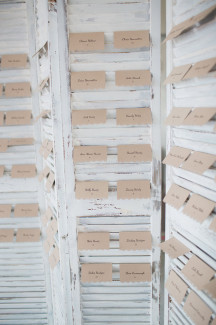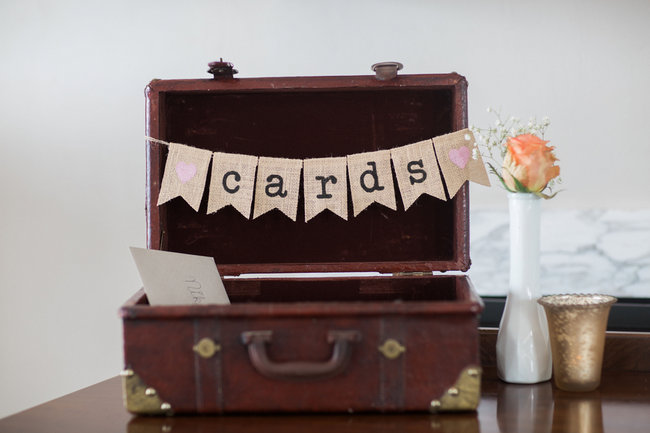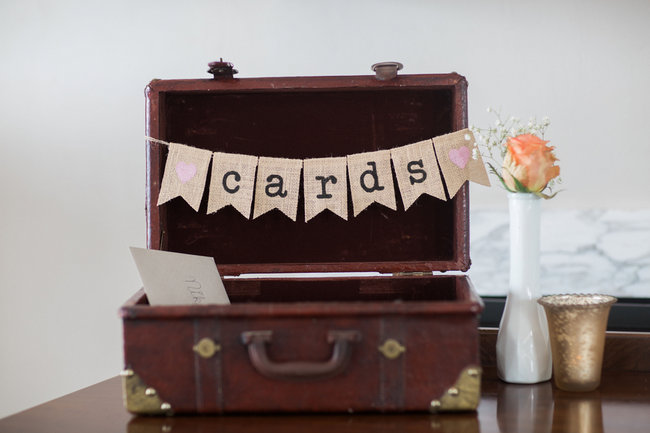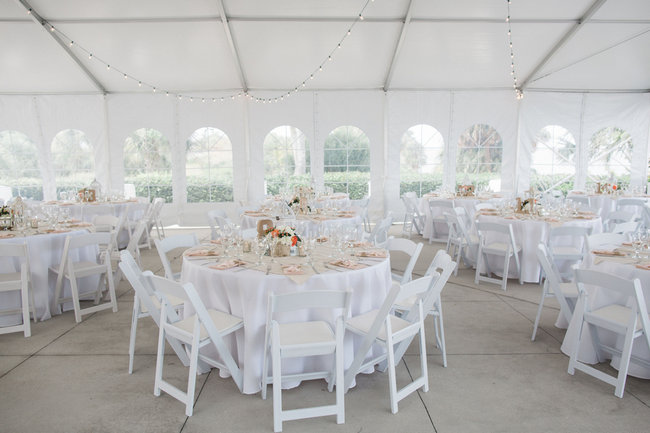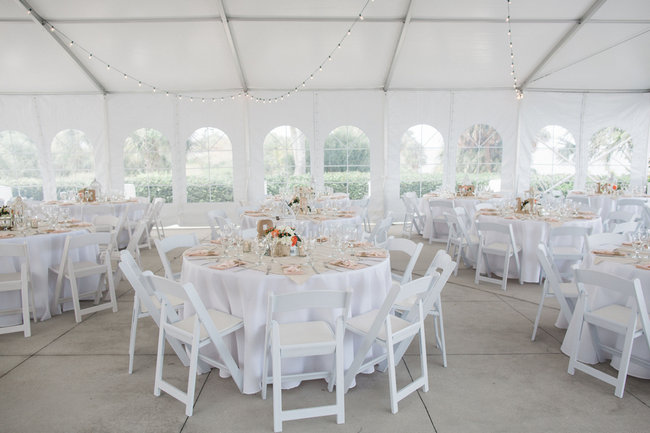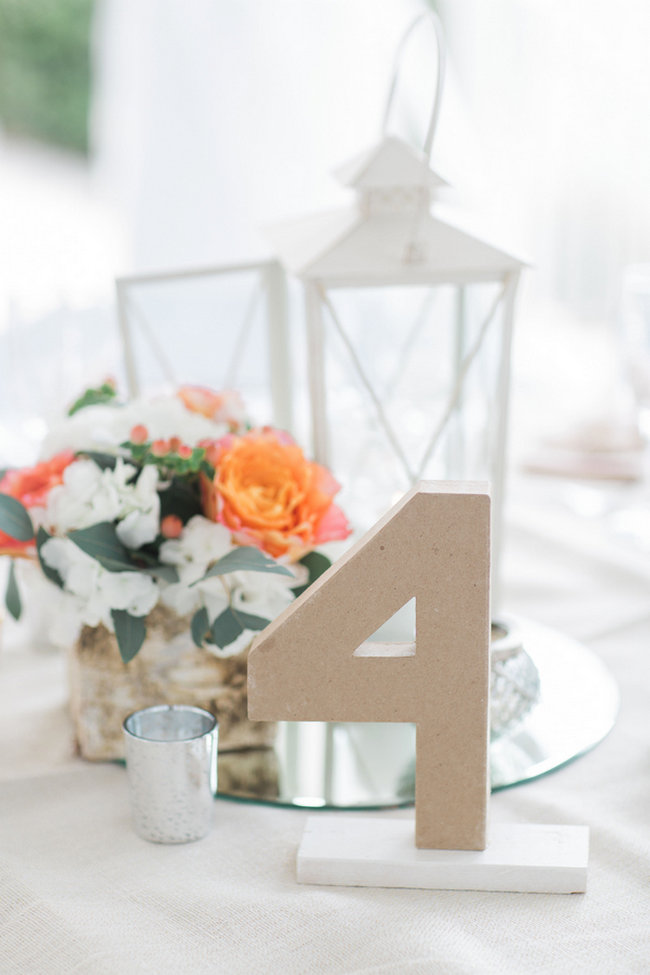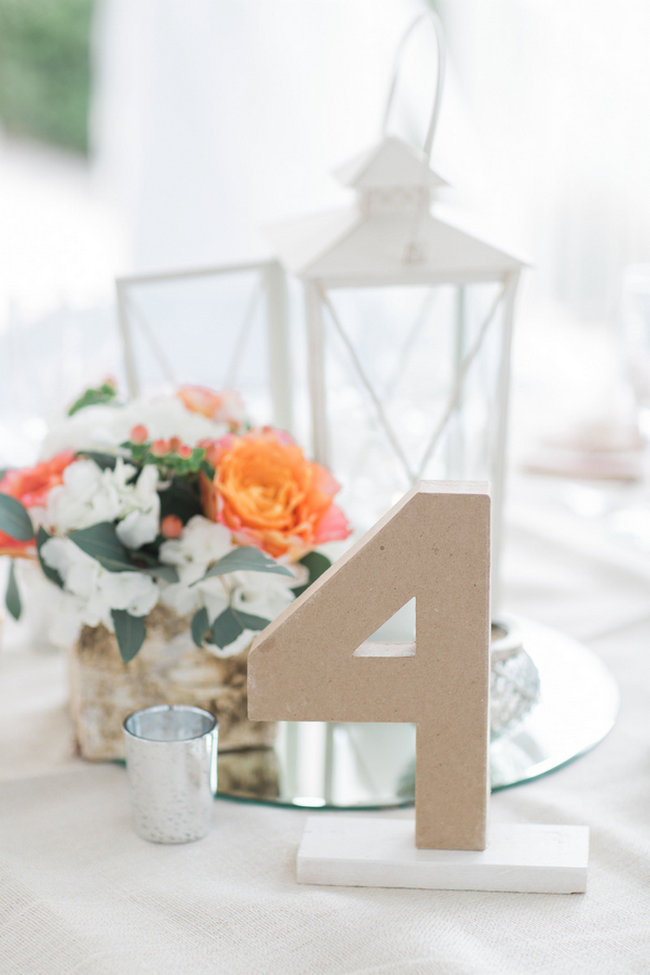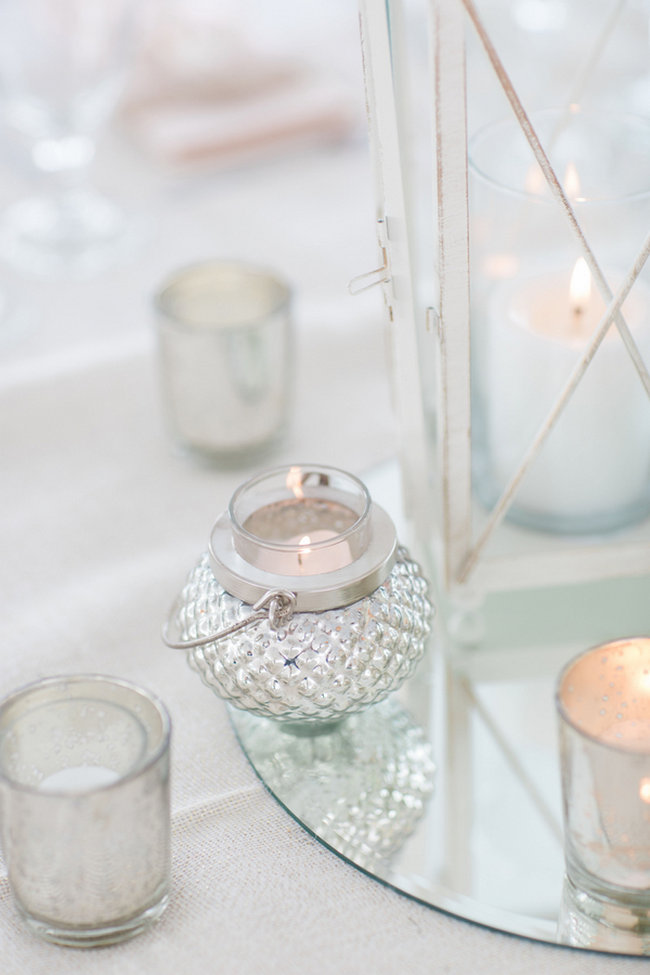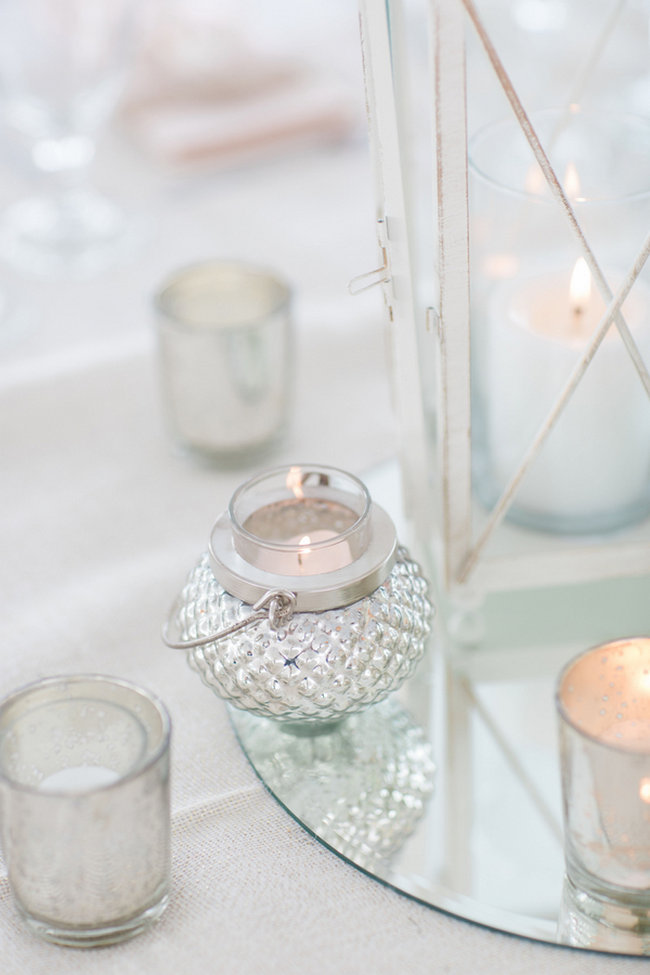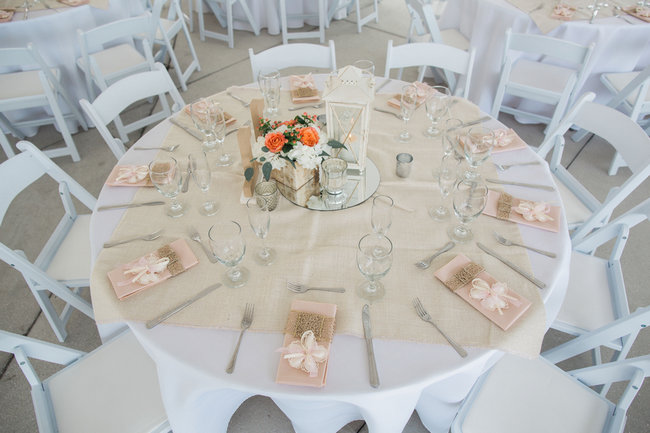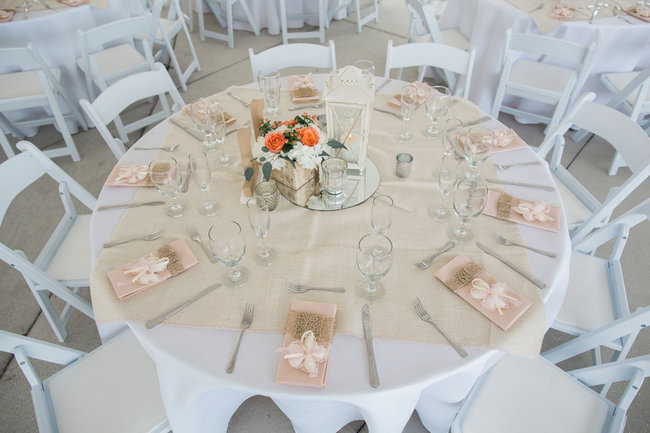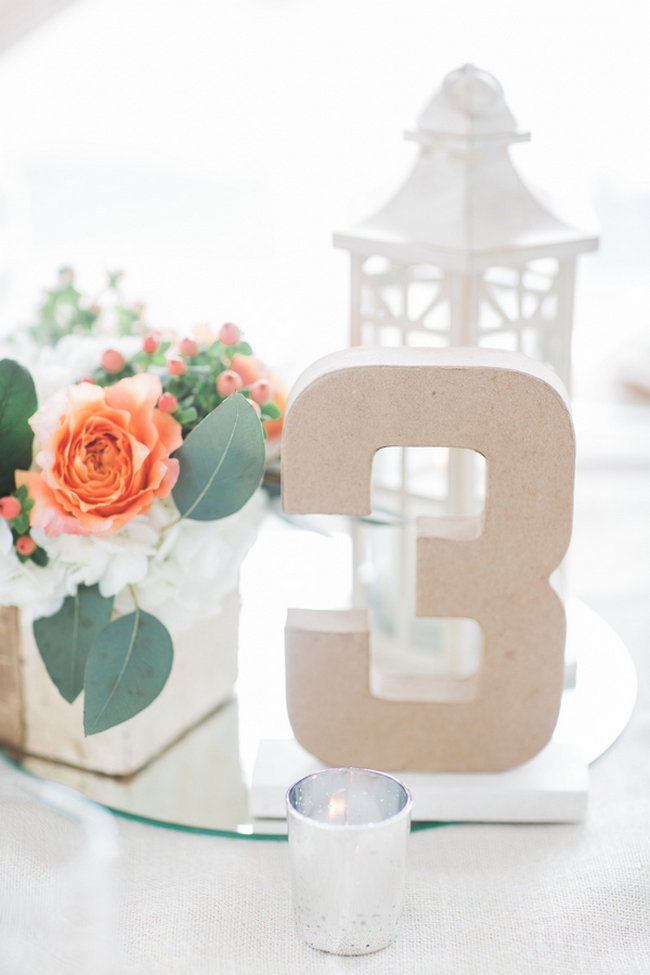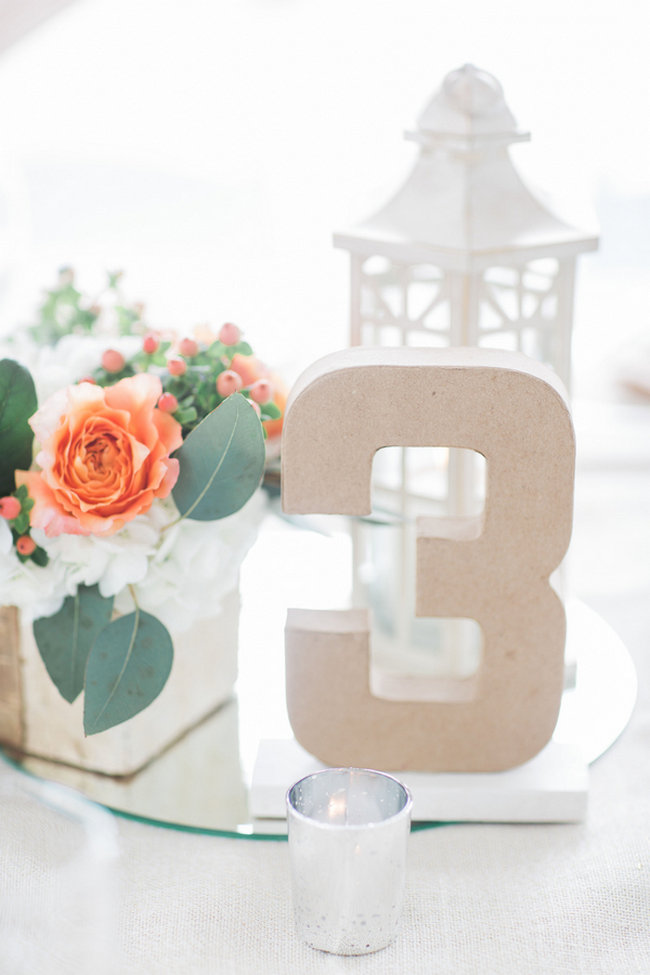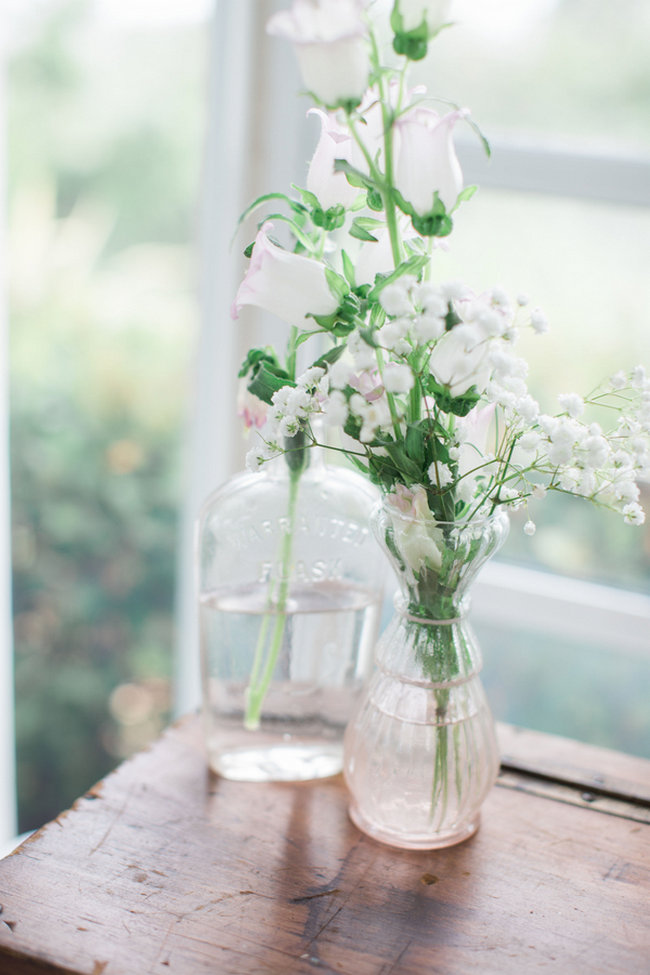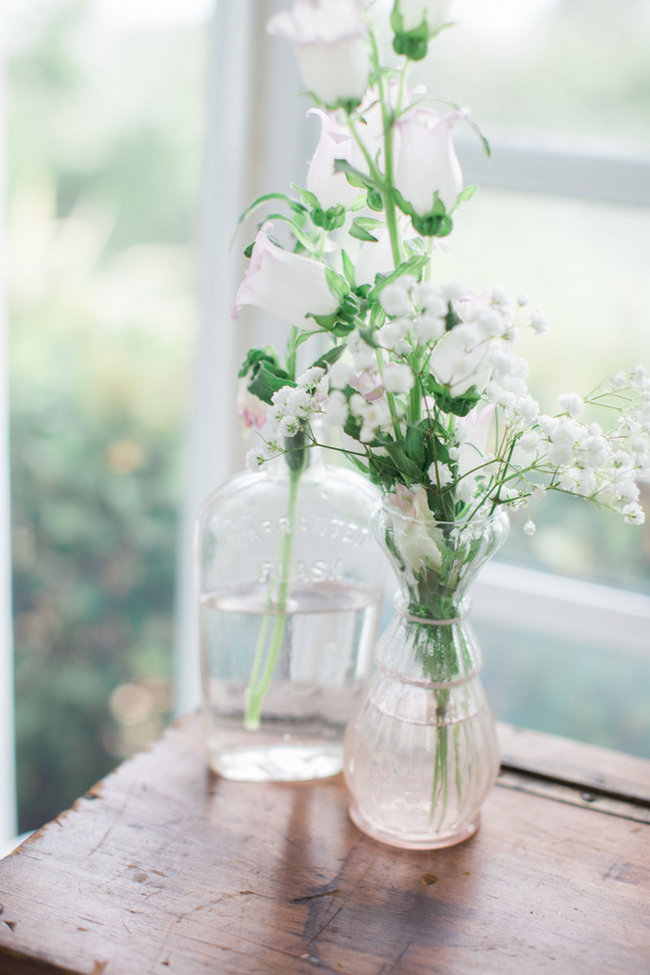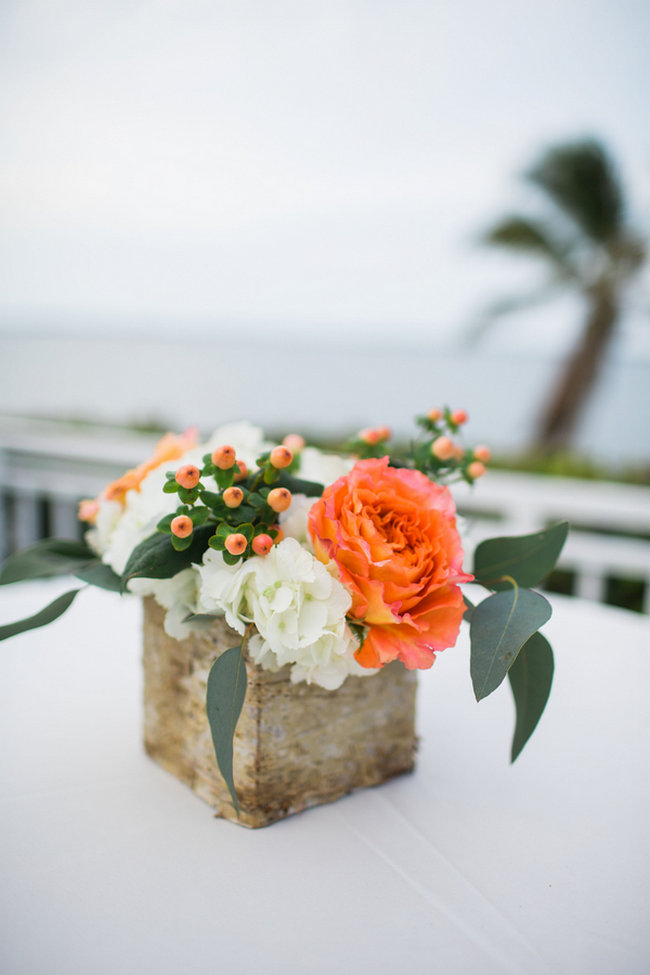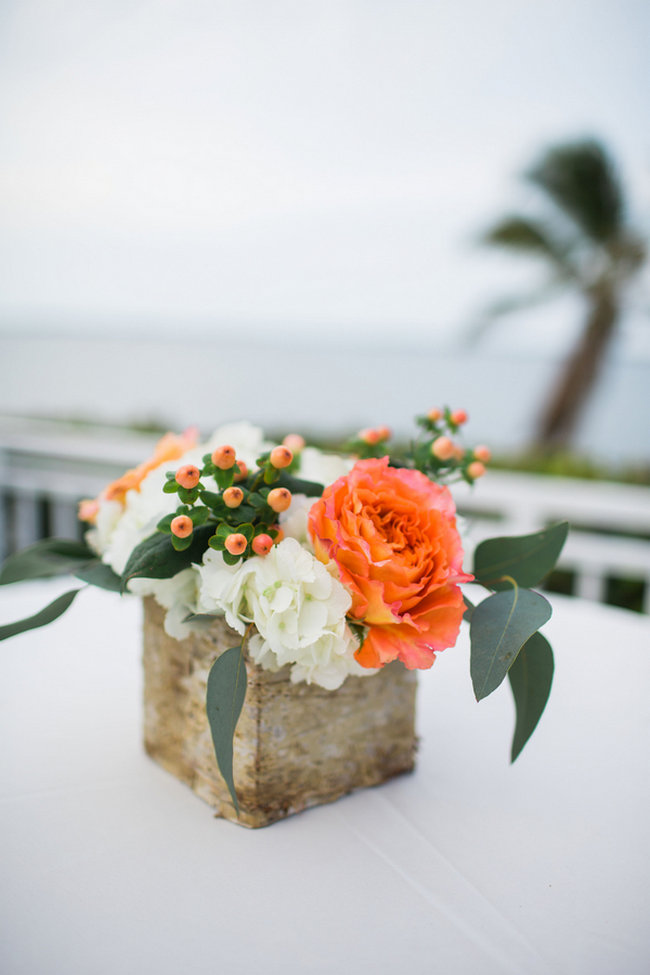 Vintage Spring Florida Wedding
Love Story: Andrew and I met when I graduated out of college and started my first 'real job'. He was one of my trainers on the job and later on I found out he had picked me to train with him. Three years later and very much in love, we packed our bags for an anniversary celebration cruise. The first night Andrew sent me to get a massage while he decorated the room and ordered champagne for the us to have on the balcony. Once I arrived, he gave me a scrapbook he made (on his own!) with our love story and at the very end, there was a ring tied to it. It turns out he was so afraid of losing the ring, he thought this would be the safest way to get it there. We then celebrated our engagement on the cruise and came home to plan our big day!
Wedding Dress: I worked with a designer in Miami. It was a wonderful experience because I got to pick out all of the materials and details and it was custom made for me. It felt unique and special! I loved the way I felt that day and really loved the classic look of the dress. I think it's easy to get caught up in trends, but I wanted to look back 20 years from now and still love it as much as I do now.
Hair and Make-Up: My photographer, Jess and stylist friends, Anna and Lauren invited me to model for a photoshoot they were doing. It happened to be an inspirational earthy glam shoot which I loved, but the hair and makeup were totally out of my comfort zone. When it was all done I felt like a princess and loved what they did. A few months later for the wedding, I hired the same hair and makeup crew because I knew they would make me feel special again although the look was more classic and elegant.
Bouquets: I absolutely love Spring flowers and had a hard time picking out which ones I wanted! I picked out the month of April knowing that I wanted something outdoors and not too hot, but I have an obsession (like most girls) with peonies. They're so delicate and beautiful, and their layers can go on and one- I just love them! Ultimately, I had to keep the budget in mind so I got peonies for my bouquet along with hydrangeas and beautiful ombre garden roses . They turned out beautiful and added the perfect amount of color to our otherwise light and airy decor.
Bridal Party: The ladies wore dresses by Nuova Vita, a company that makes dresses that can be altered 8 different ways. This was the best choice as I had seven bridesmaids all with different body types and taste. I wanted everyone to feel comfortable and pretty in their dress. The guys wore gray suits that they rented from the Tux Shop in Palm Beach Gardens. They felt so handsome, they all wanted to buy their suits to keep and I think some of them did. Andrew got the guys matching sunglasses with a bottle opener on the side and I got the girls bangles by my sister in law's company, Roxie and Lola, as well as matching studs. This worked out great giving the girls elegant touches without adding too much.
Groom's Attire: He looked so handsome! He wore the same tux as the guys, but with a silver tie instead of their light green and he had a special boutonniere made for him. His sunglasses were also different from the other guys. He's not always in a suit since he owns a gym, but he felt great in it and looked really good!
Wedding Ceremony: The ceremony was outdoors. We had a violin player who played some traditional wedding pieces, but I walked down to 'A whole new world' by Aladdin which was awesome! The ceremony was simple, but religious and very sweet. The Reverend did a great job making it feel really special and funny too! All white chairs and arch that was built for us. The backdrop was the water from the bay, so a gorgeous setting, and it was right next to the reception venue.
Wedding Guest Book and Seating Chart: Our guest book was actually three wine bottles. Our guests signed them with gold and silver sharpies and we plan on opening them on our 1st, 5th and 10 year anniversaries. The seating chart was little craft cards folded into shutter doors. My mother in law painted them white and refinished them for a vintage farmhouse look. We then turned them upside down so we could hang each card into a slot and they looked adorable. I believe Jess has pictures of these.
Wedding Reception: We had round tables for everyone and an L shaped table for the bridal party including us because we didn't want our own table. Each table was decorated with a white linen table cloth, a shimmery gold burlap on top, a white lantern, a birch box filled with flowers, a craft table number, and little candles in mercury glass votives around the table. We added some blush colored napkins with a an almond wedding favor for every setting. Ultimately, it was a lot of decorations for each table, but these were all little details we wanted to have that made it so special. The inside area that was used for the lounge and cocktail area was decorated by my friends at Urban Vintage who brought in vintage seating and suitcases as well as all these gorgeous decorations for our mantels and fireplaces. They really brightened up that space and made it very welcoming and elegant. They also provided frenchie dressers for our sign in table and gift tables.
Wedding Playlist: Our DJ has become a family friend since he has worked with the family so many times so he included a couple of special treats there for our friends and family. The playlist was awesome and our DJ was great at working with us to get all of our music in. My family likes upbeat latin music and his family likes country. We both love to dance to current music so he took on the challenge of pleasing all of us and did a stupendous job with it! We let our bridal party walk out to Fireball by Pitbull since it was fun and upbeat and then we walked out to Back in Black by ACDC because we love the start of the song and wanted to set the mood for a fun reception. Andrew picked me up in the air like in Dirty Dancing, a move he repeated three other times later that night! Our first dance was a bit unconventional with Dig, by Incubus, mainly because we're both very moved by the lyrics. It sort of defines us as very special and unique and allows us to remember that part inside of us when we start to drift. I'm not sure how much sense it made to others or even if we were dancing to the right beat, but it didn't matter all that much because it was our special moment.
Planning Advice: 
The biggest lesson I learned was that dollars saved did not necessarily mean easier wedding.
It was great to have our own bar selection and catering which was done by Food Shack and we received multiple compliments on. So there were some pretty great benefits, but there was a lot of labor planning this ourselves as it was not part of the venue package.
Do research on costs of things not included in your package because little things like napkins and silverware rentals add up if they're not included.
Don't be afraid to ask and find out if vendors will honor a discount from a show you may have missed or something.
♥♥♥ Vendors ♥♥♥
Bridesmaid Dresses Nuova Vita by Francesca // Venue Mansion at Tuckahoe // Photographer Jessica Bordner //  Videographer Videography by Cristina // Brides Hair Jessica with Salon Oasis of Jensen Beach // Brides Make-up Jennifer with Makeup by Jenn // Flowers Creative Florals  // Cake Whole Foods Market (Red Velvet) // Music Skip Kelley  // Decor Anna and Lauren at Urban Vintage Rentals  // Favors: DIY by bride // Stationery: Bride's Sister in law // Wedding Planner: Family friend // Shoes Badgley Mischka // Suits The Tux Shop in Palm Beach Gardens