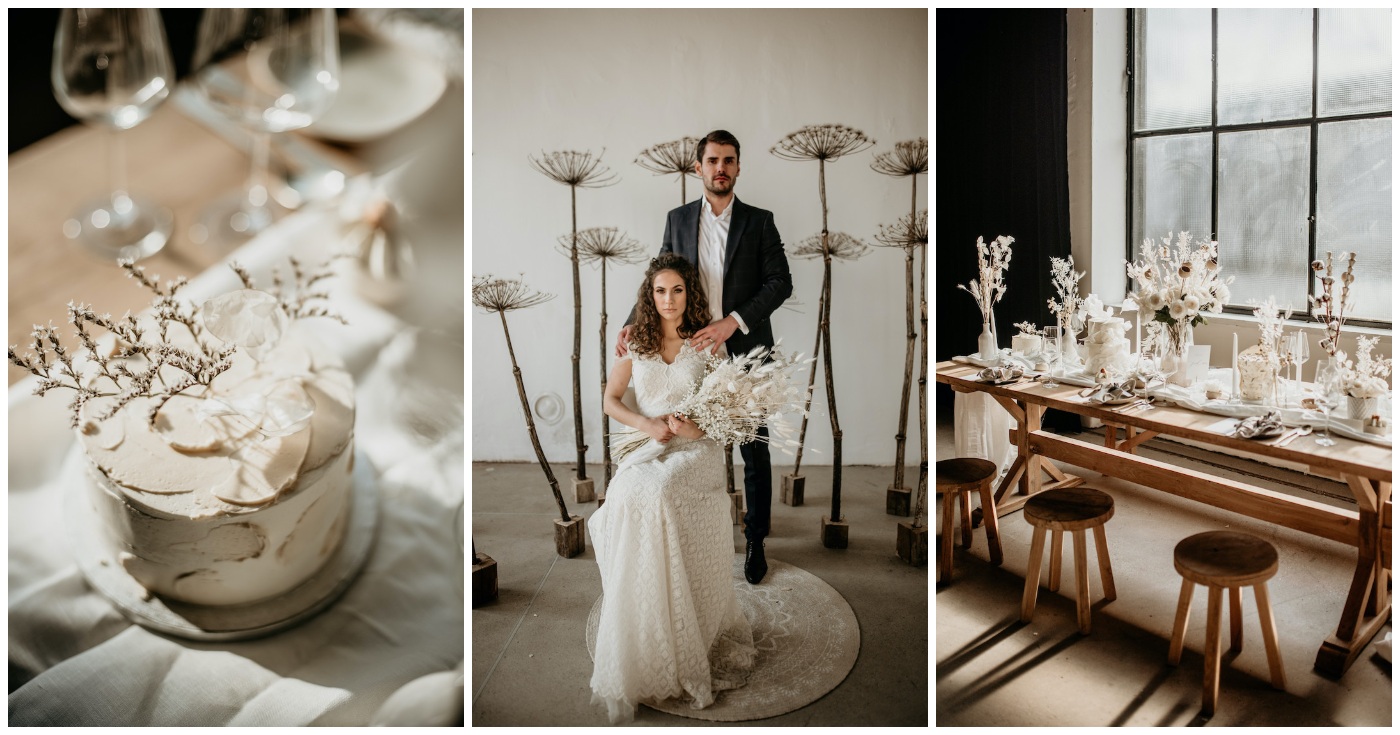 Organic, natural, calm and Croatian. The inspiration for these organic wedding was the timeless elegance of nature. The floral design breaks from the traditional choice of floral wedding design, focusing on dried flower alternative, captured by Andrea Grzicic Photography.
"We're becoming more aware that fresh flowers – grown abroad and shipped around the world – can be wasteful and have a huge impact on the environment so we used a lot of dried flowers," shares the team from Weddings in Croatia, Cvit Happens and the Croatian Wedding Academy Organizator vjencanja, who styled this sustainable wedding shoot.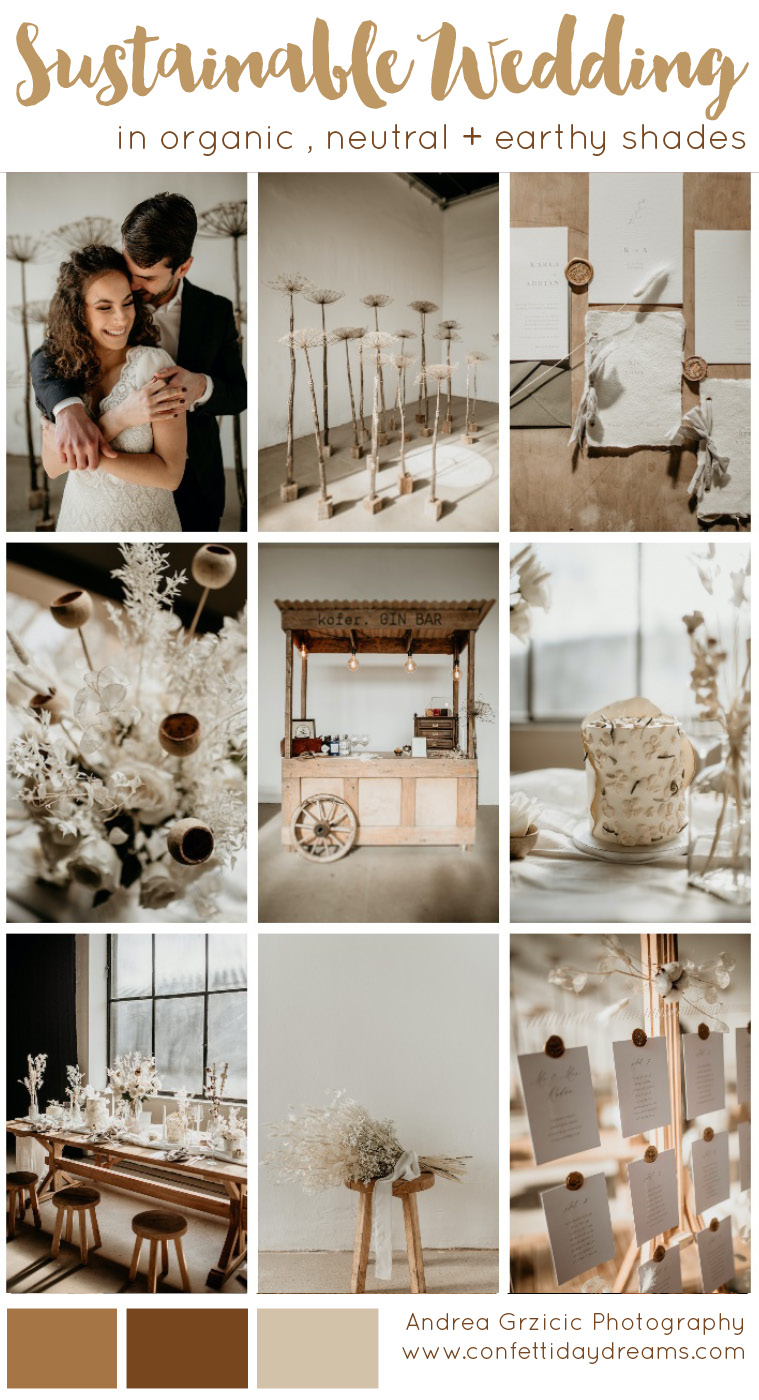 Using natural materials, earth tones and rich texture, styled by Cvit Happens, the wedding ceremony was decorated with soft cotton, lunaria and oversized dried flowers sponsored by Parfum Flower Company.
Organic-Inspired Neutral Wedding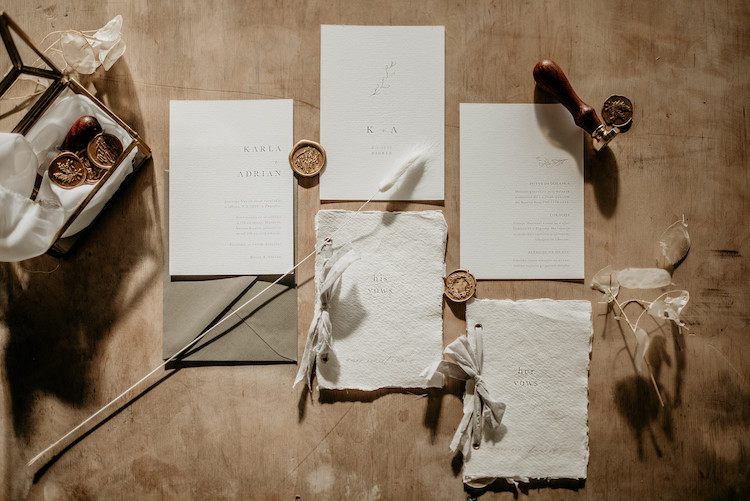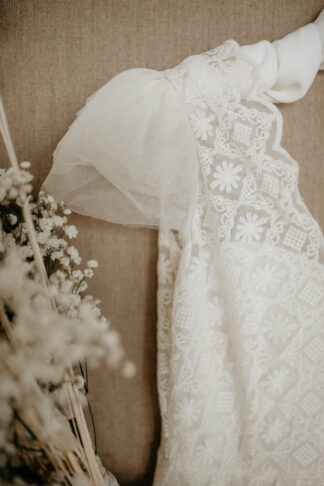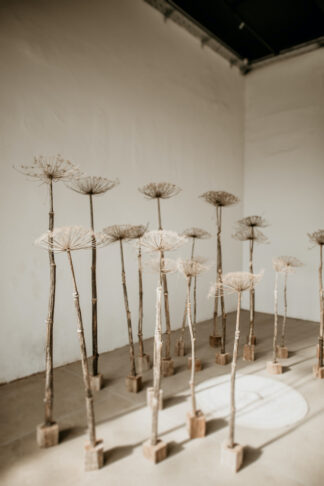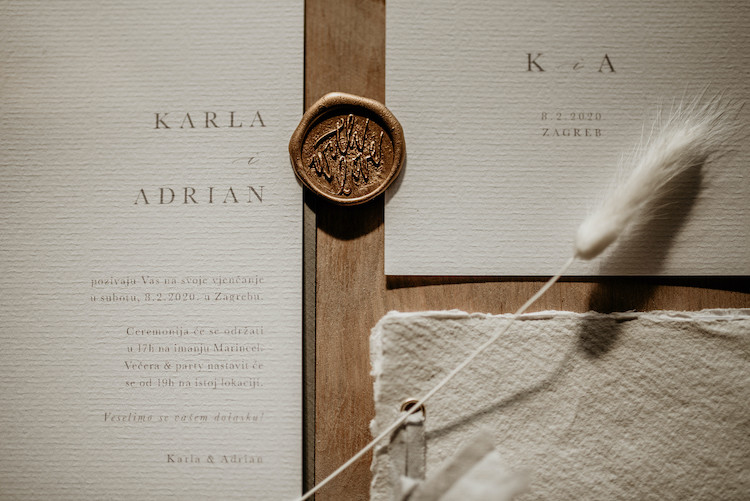 The best part about choosing a sustainable, dried flower bouquet is that it stays beautiful forever. You can store it as home décor or give it to your daughter on her big day. The simple combination of white with warm tones is a timeless classic.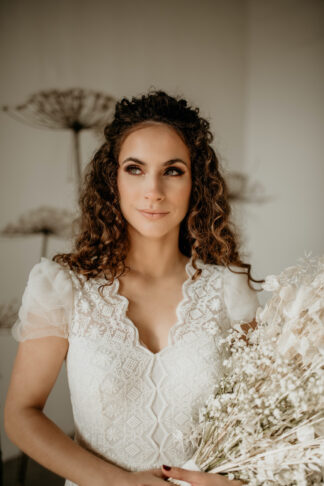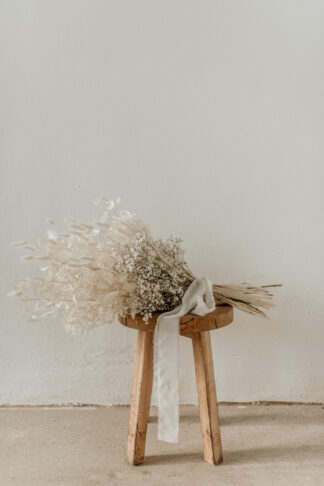 The ceremony's magical background styled by Cvit happens mimicked a modern, minimalist fairy tale forest with a path lined by a series of gentle cotton, lunar and white candles.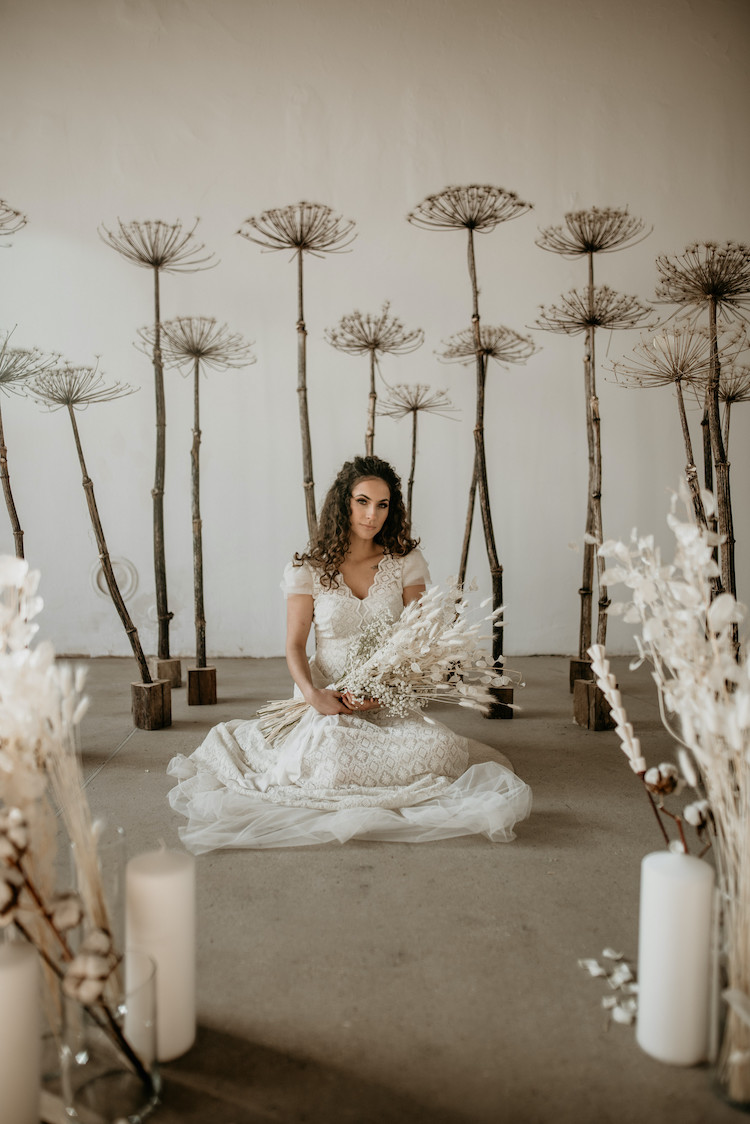 The wedding dress from Croatian brand Nebo and suit from the Croatian brand Varteks  showcased elegant and relaxed styles made by experienced designers using local manpower and materials.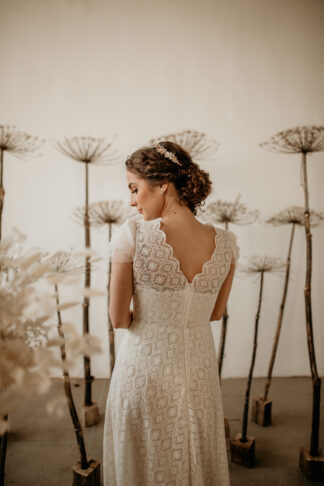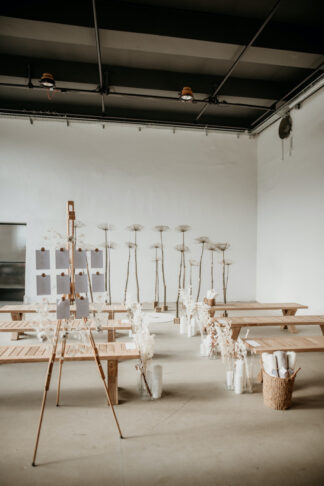 With a focus on simplicity and inner beauty, make-up by Laura Zanetti  and hair by Frizerski salon Papilota was styled naturally using a single, beautiful hair ornament from Perlet  as the focal point.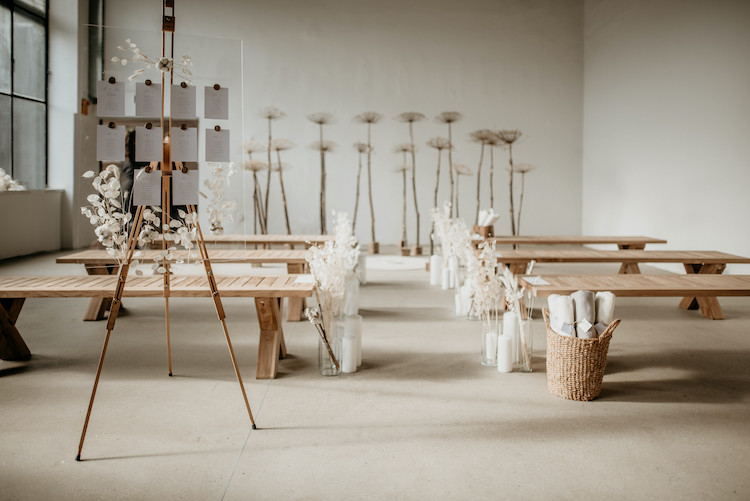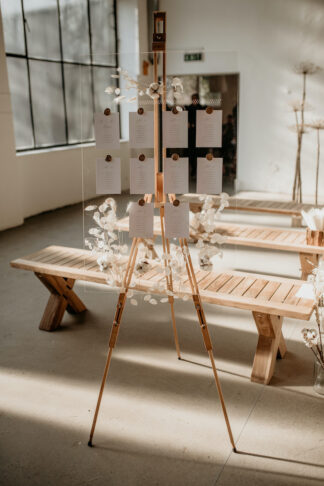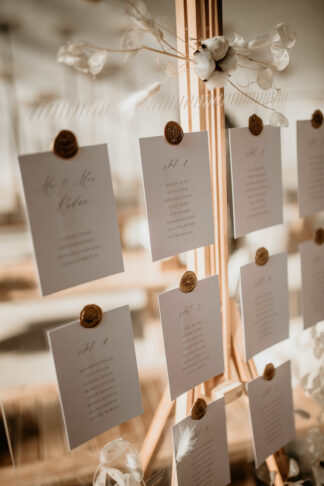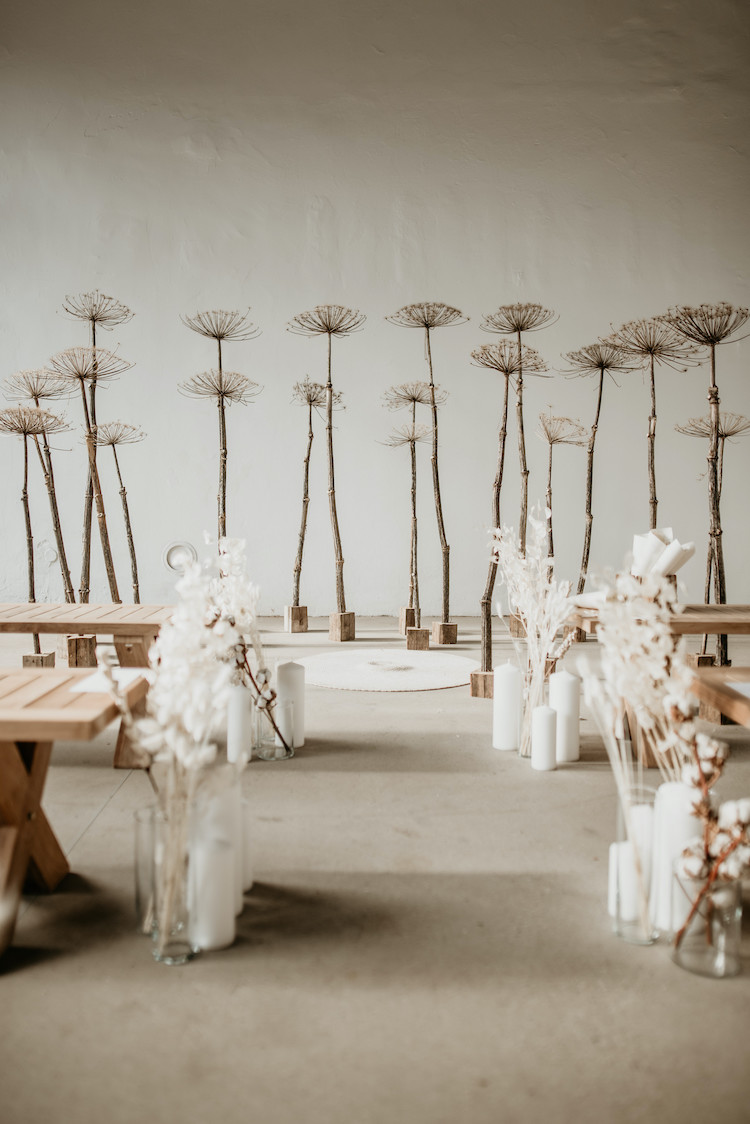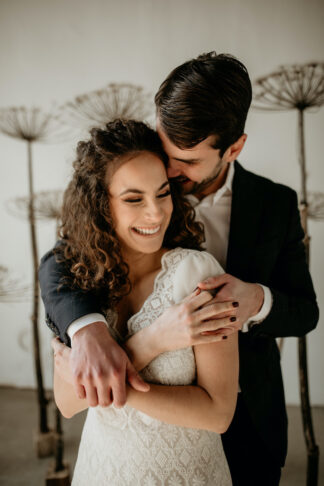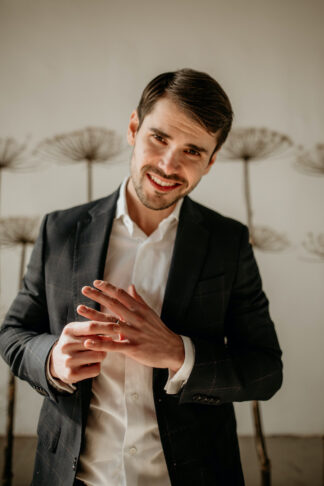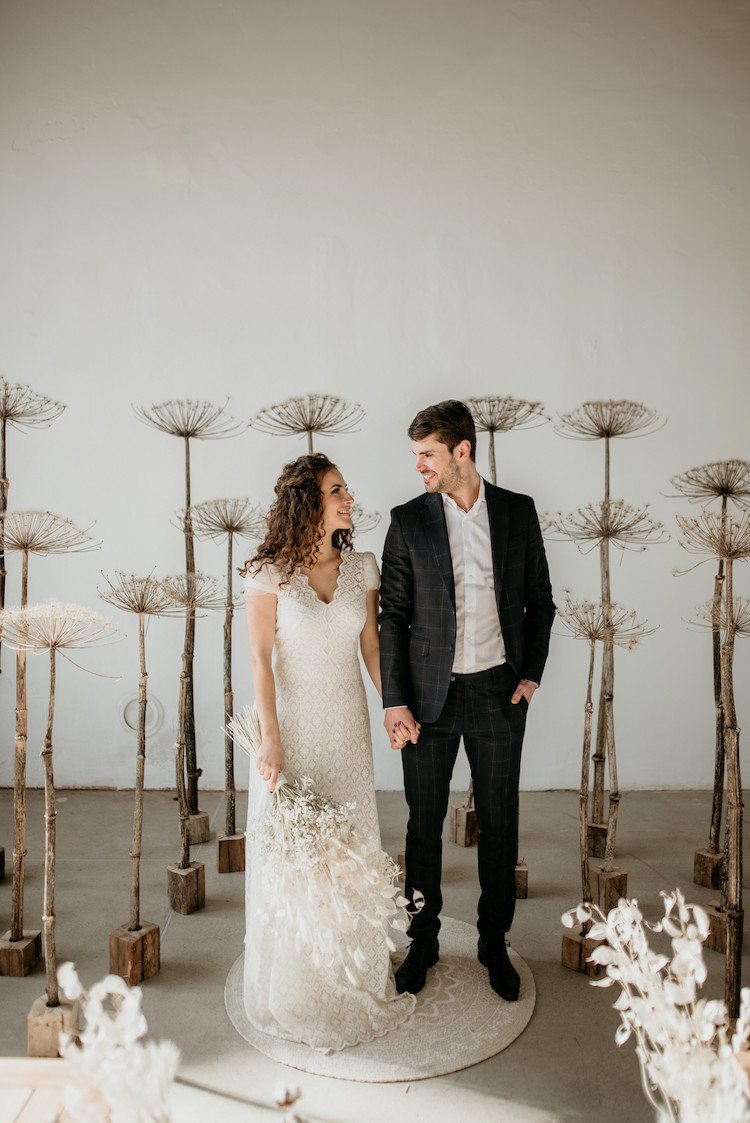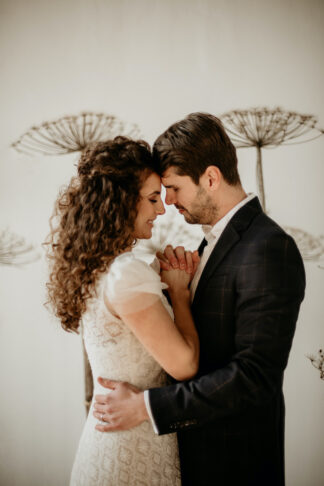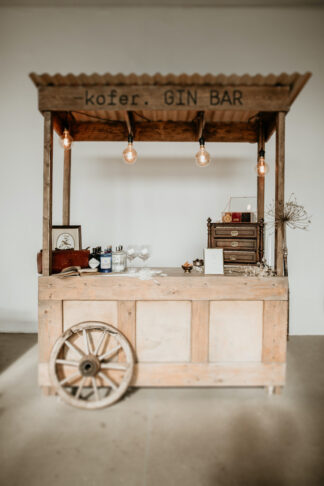 The stylist team and students at the Croatian Wedding Planning Academy thought carefully about two extra fun corners for the wow effect – a cotton candy machine and an amusement park-like mobile gin bar by Croatian brand Kofer.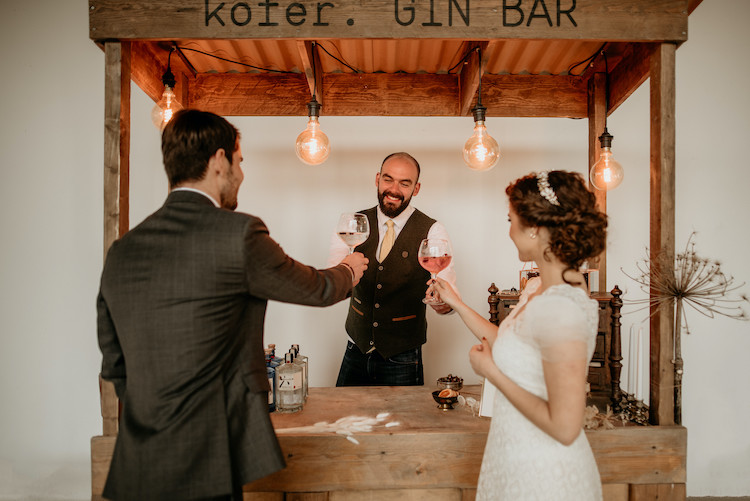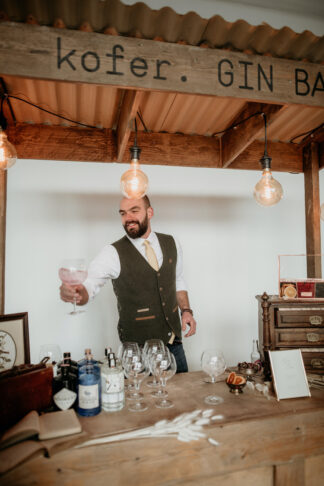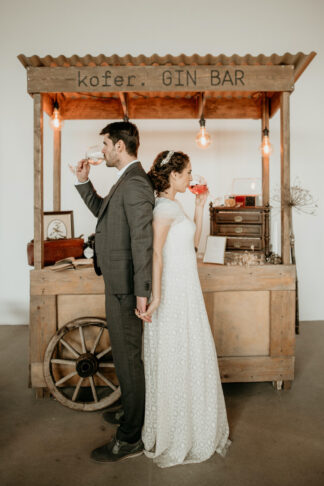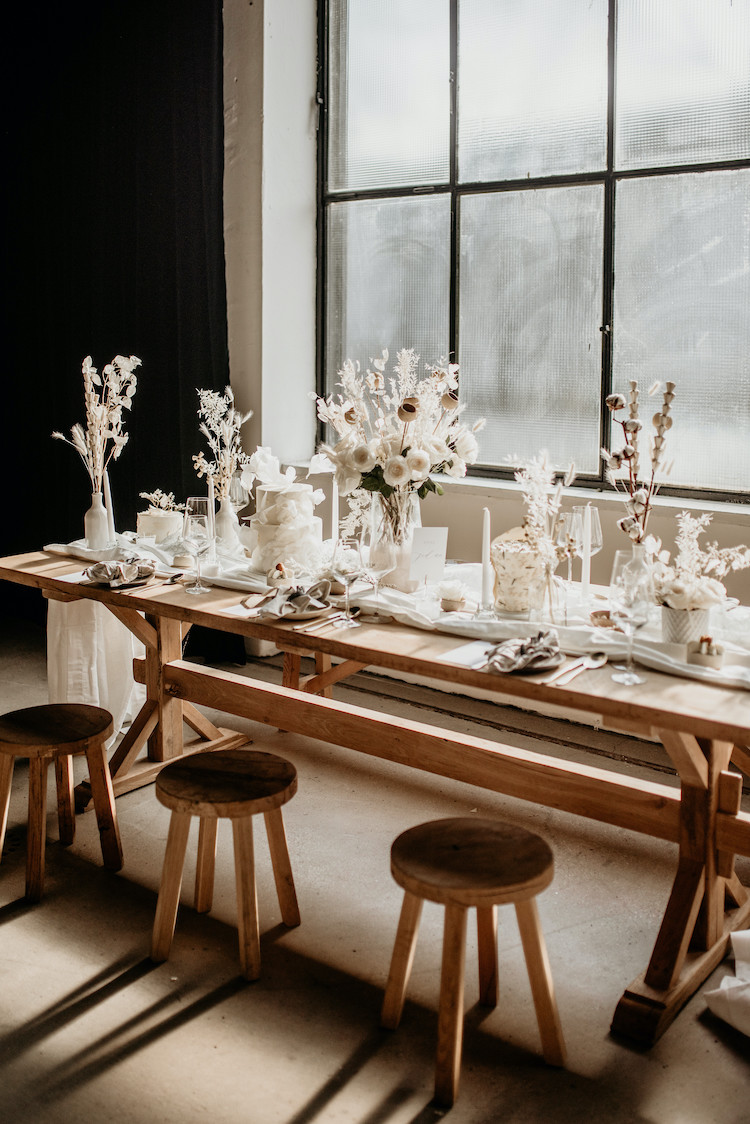 The wedding reception was decorated using refreshing neutrals  – white and earthy tones with a touch of gold. The beautiful wooden Meblo table was transformed into a tablescape adorned with dried flowers, cotton and fragrant roses. The team played with different plates of different textures and styles, using  Terraceramica plates.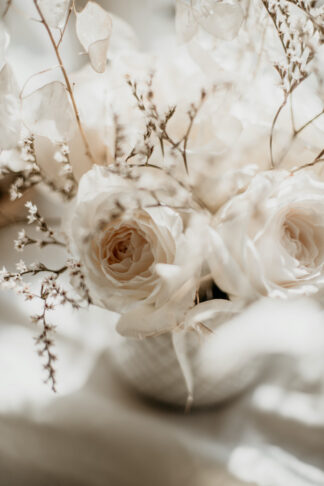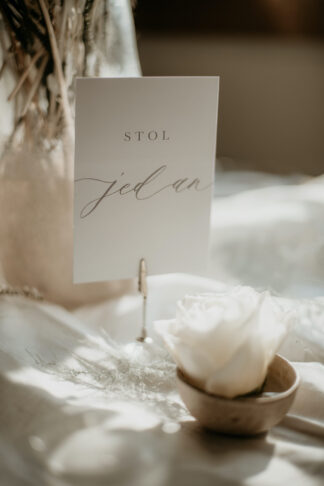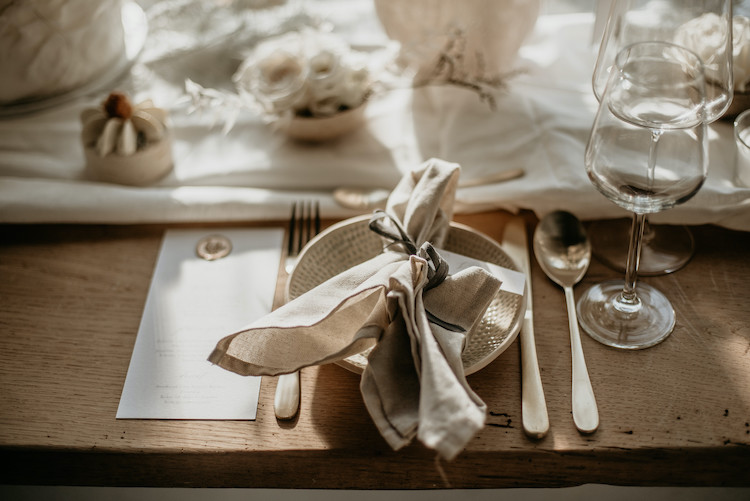 Meet Mia cakes artistically designed minimalist cakes set in earthy, neutral tones. White & Glory studio 's paper stationery added to the organic elegance.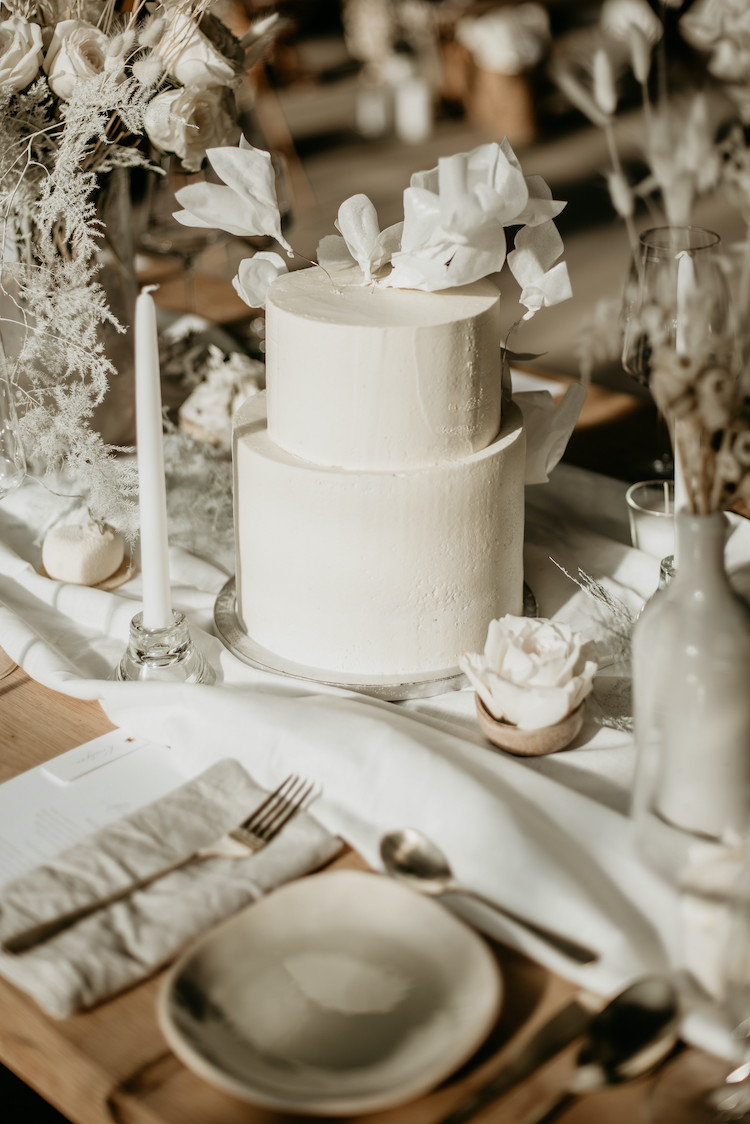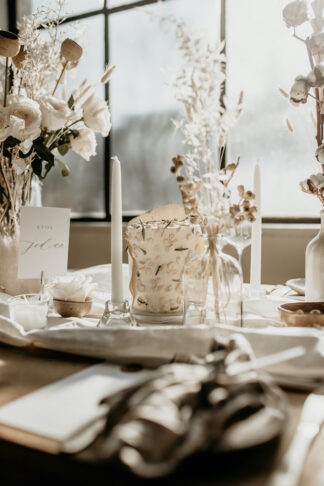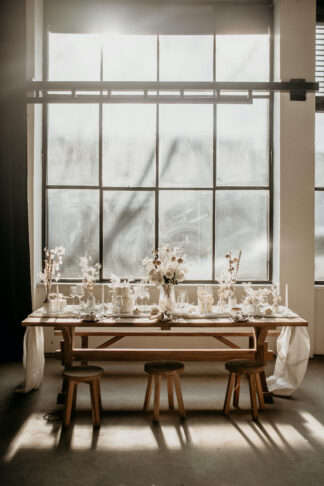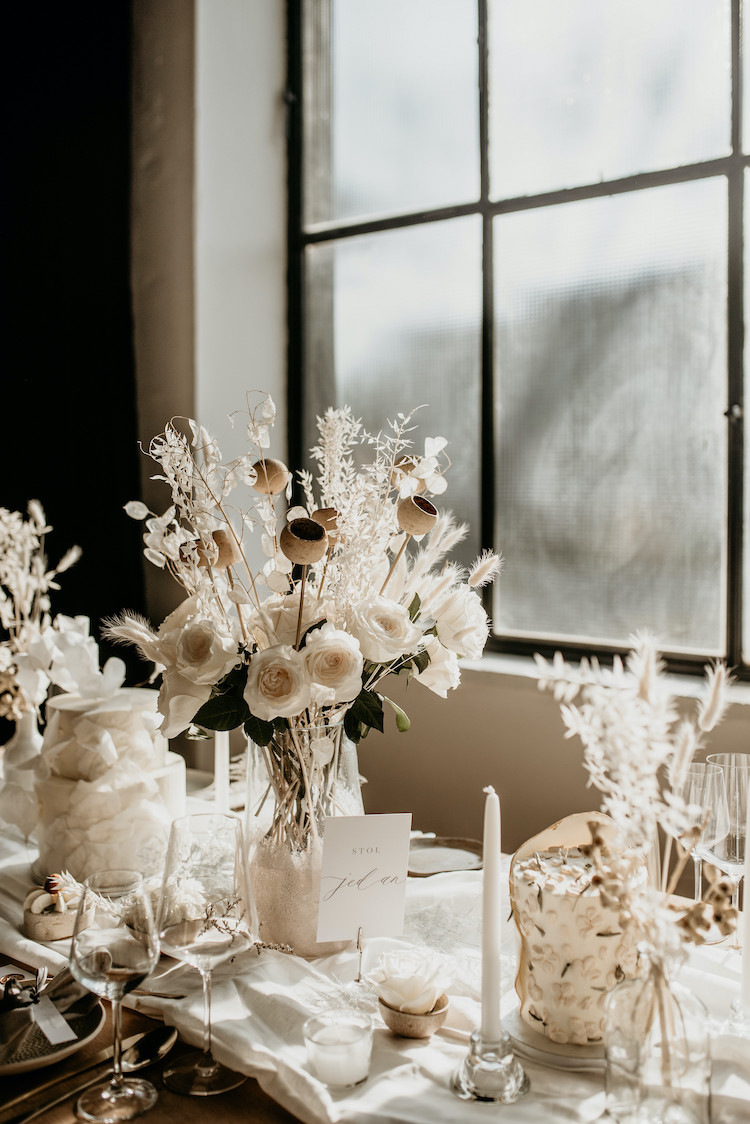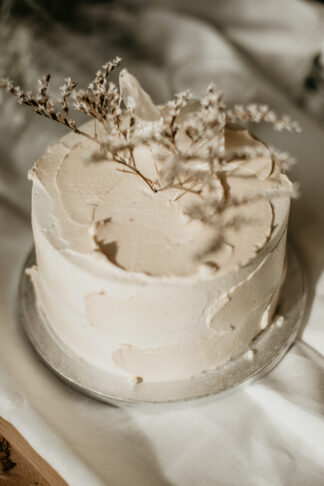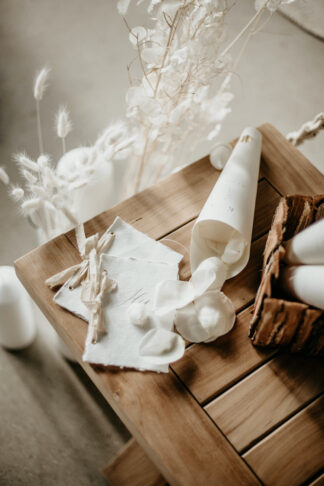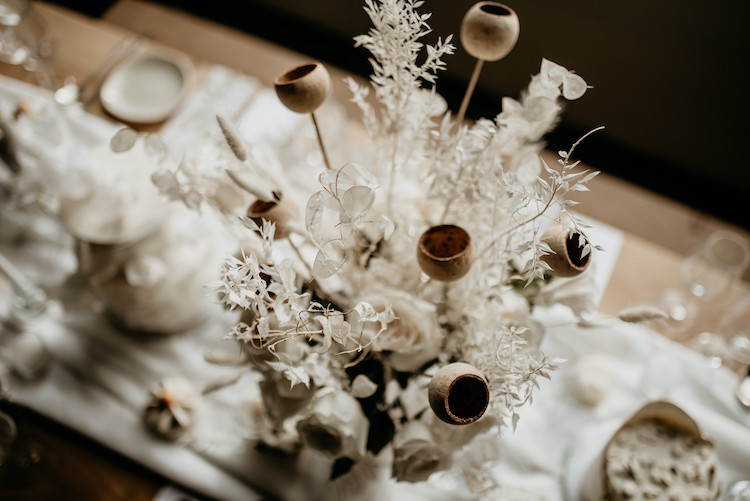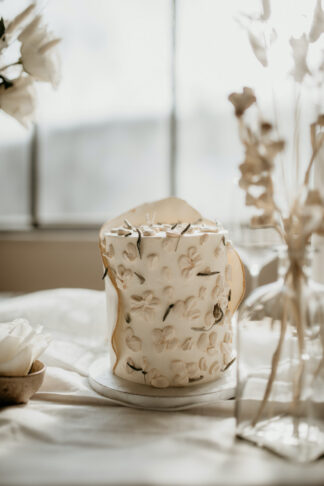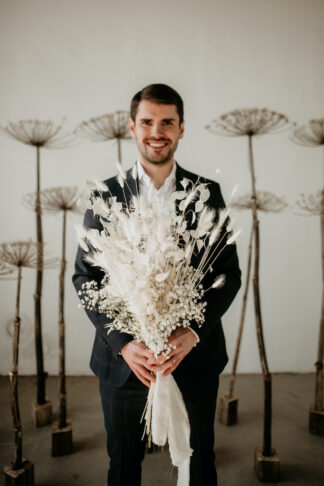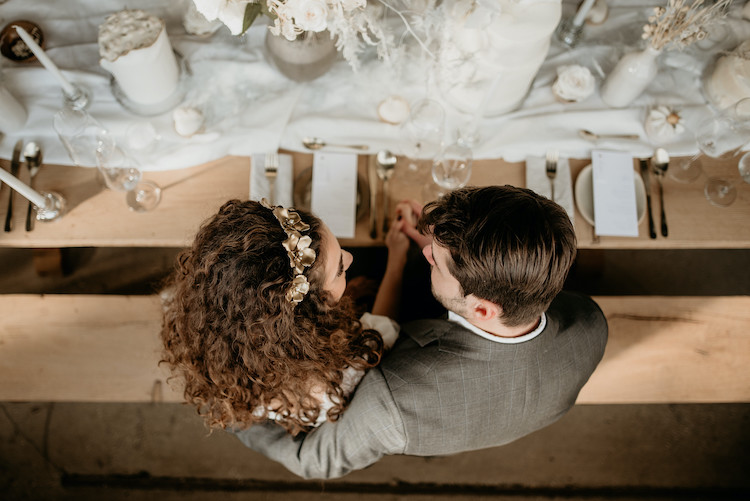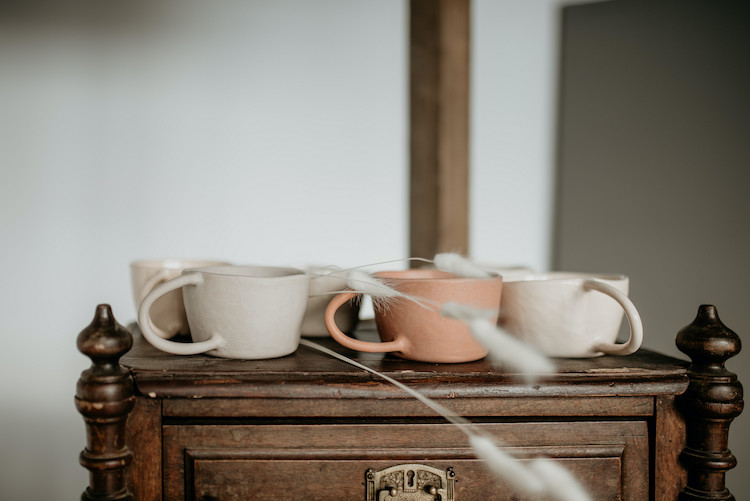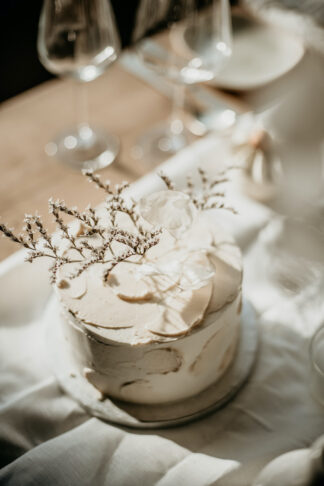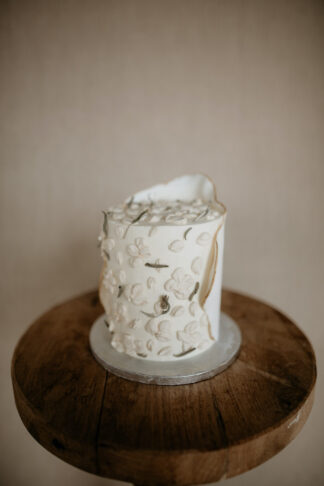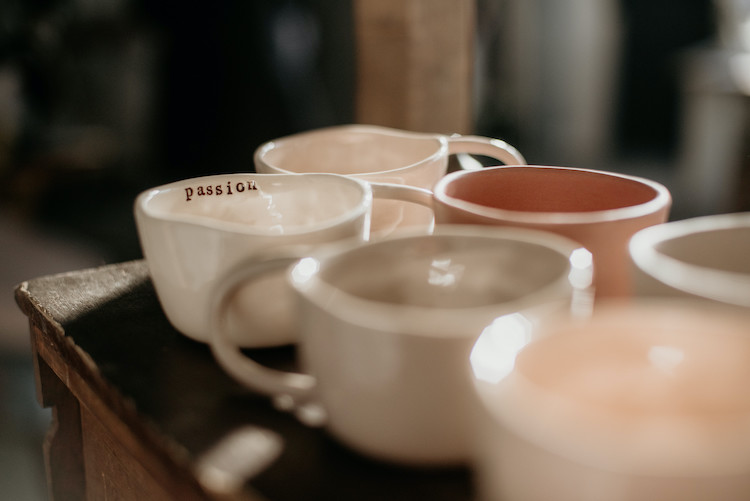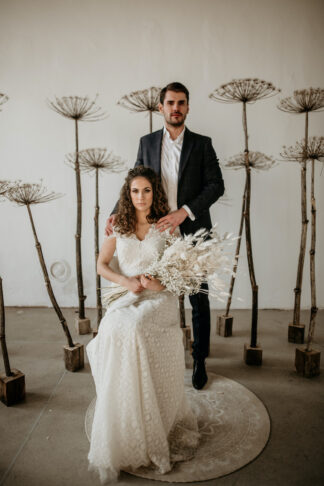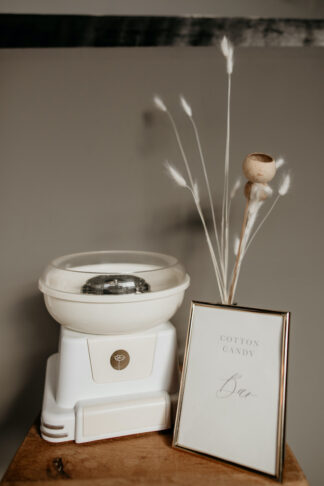 Wedding Vendors: Organisation : Organizator vjencanja // Planning: Weddings in Croatia // Styling, design and flowers: Cvit Happens // Location: Nebo // Wedding dress: Nebo  // Suit: Varteks  // Photo: Andrea Grzicic Photography // Hair – Frizerski salon Papilota // Make up – Laura Zanetti // Jewelry: Perlet  // Cake – Meet Mia/// Stationary: White & Glory studio // Plates – Terraceramica // Furniture: Meblo Trade // Gin station: Kofer. // Models @yasminne_me  @markotkalcevic // Flower sponsor: Parfum Flower Company
READ NEXT:
Exquisite Coral, Blush and Gold Wedding Ideas inspired by Pantone
Olive + Herb Themed, Organic Wedding Ideas Inspired by Tuscany
Earthy Farmhouse Wedding: Cruelty-Free, Eco-Friendly + Vegan Wedding Ideas