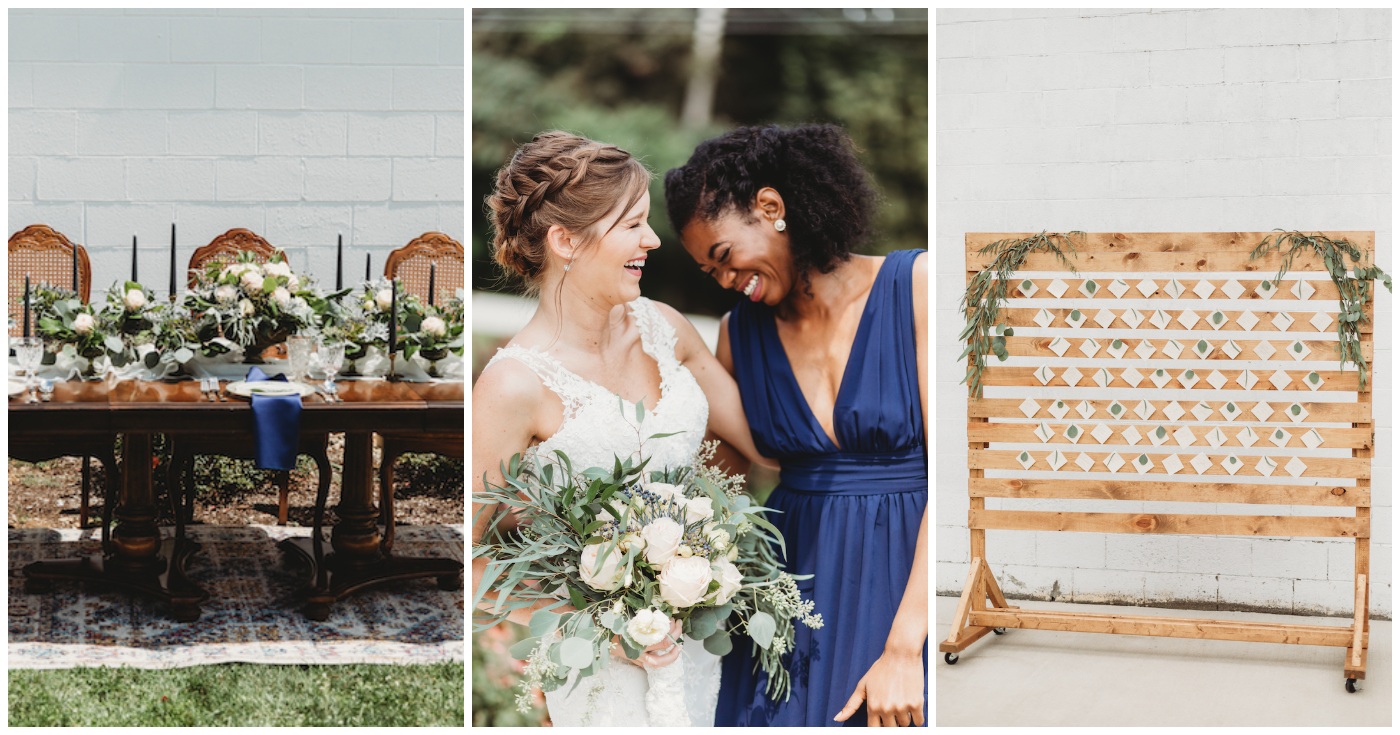 A team of eco-conscious vendors, including Unbox the Dress and Avra Studio, came together with the end goal of exploring how to create a wedding with as little waste as possible, while still maintaining a high-end style from start to finish.
It is estimated that the average wedding produces 400lbs of garbage and 63tons of CO2 according to the Green Bride Guide (referral link). Luckily it's never been easier to adopt zero-waste, sustainable wedding choices for elegant AND eco-friendly celebrations. Check out the awesome sustainable wedding ideas this team has put together to inspire us!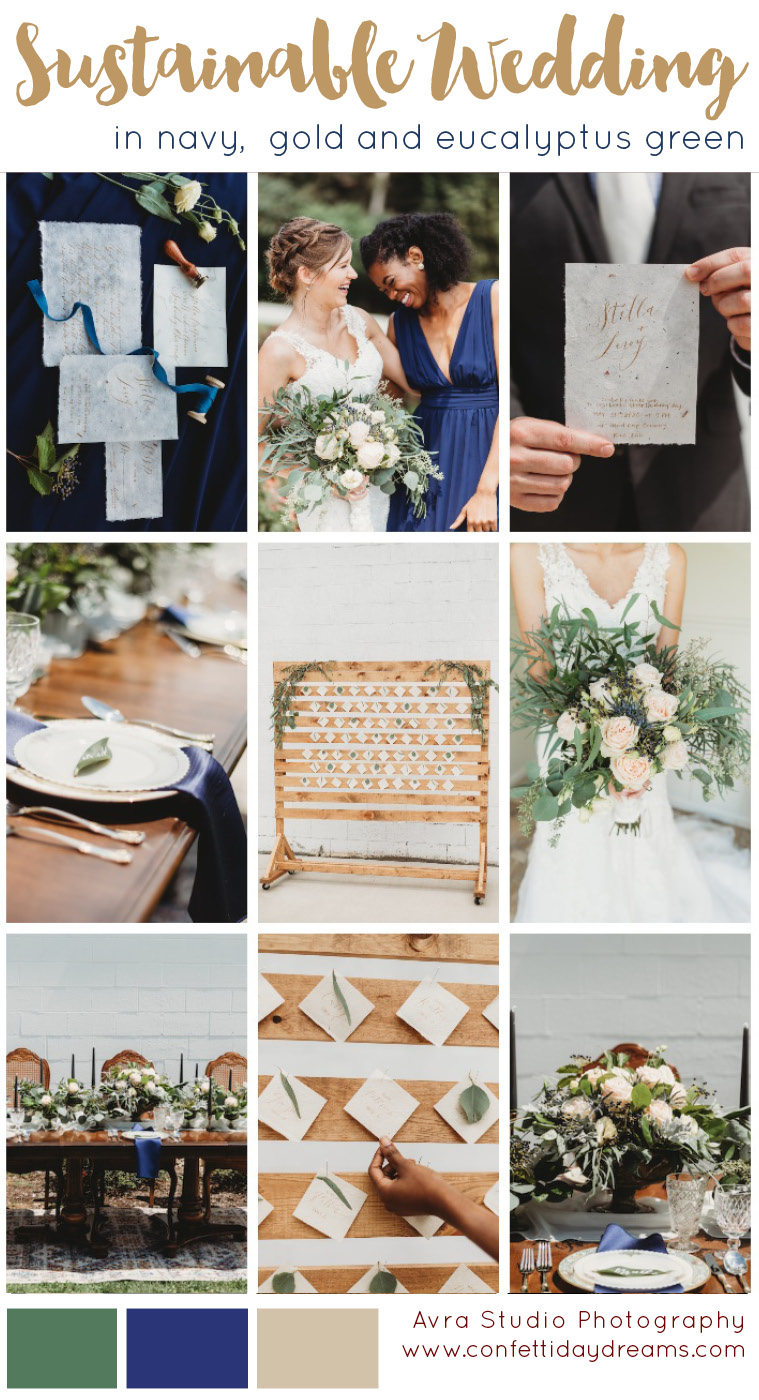 Working with a gown by Encore Resale Fashions, Hannah Michele's hairstyling, Heather OBoyle Erman's make-up, Vintage Rentals & Florals, L'nique linens, Gold Leaf Calligraphy and a cake from TapRoot Catering, the team uses sustainable and eco-friendly products.
Sustainable Wedding Ideas in Navy, Gold + Greenery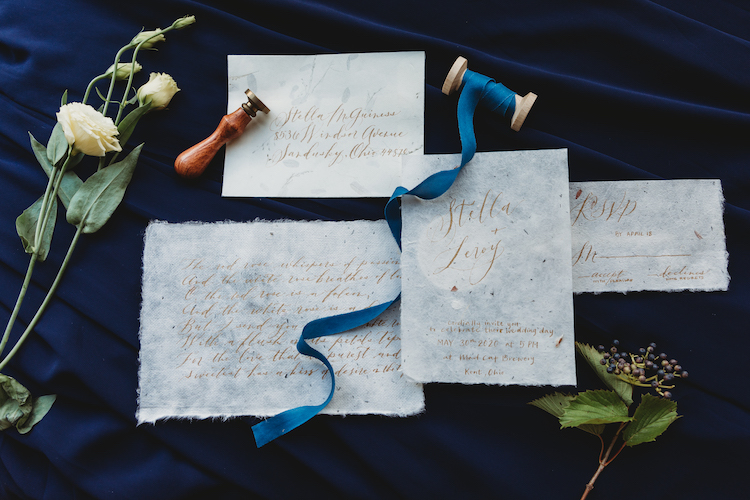 It all begins with the wedding invitations by Gold Leaf Calligraphy created from recycled paper combined with seeds creating a beautifully textured paper that can be planted for an assortment of wildflowers. Artisan papers can be cut for the accompanying envelopes as well.
If you are searching for alternative full artisan papers, look for 100% PC. This means the items were made from 100% post-consumer recycled fiber. The details are handwritten, not machine reproduced, limiting further materials needed such as energy consumption, machine parts, toner cartridges or tossed extra cuts of paper. With a penholder, steel nib, and ink each piece is made with intention and care.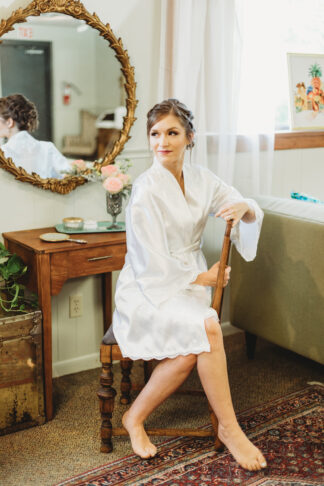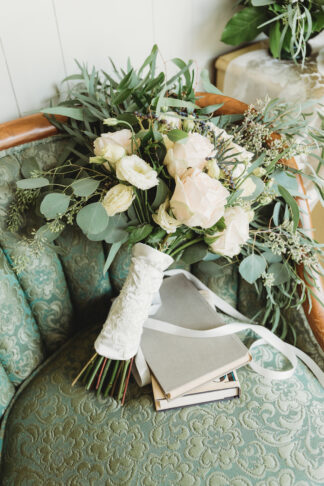 The bridal robe, veil, bouquet wrap, purse, cake table skirt, and hankie were all created by Unbox the Dress. The company enables women from all over the country to turn their family wedding gowns into updated heirloom gifts, including bridal accessories.
The process represents a sustainable choice, as up-cycling existing wedding dress fabric and embellishments is more environmentally friendly than creating new bridal accessories. Doing so reduces fabric consumption, keeps textiles out of landfills, minimizes water pollution, and reduces carbon dioxide emissions! The best part? The end result is meaningful and gorgeous!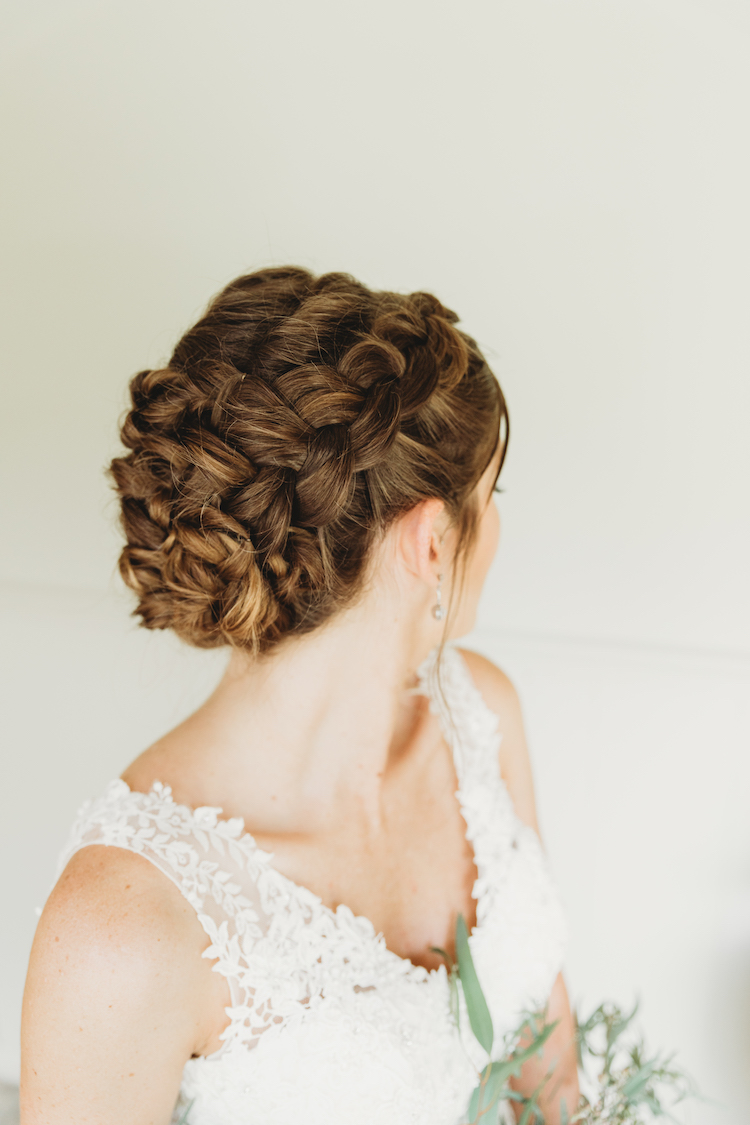 The Make-up and Hair care products were carefully chosen for their sustainability and zero waste qualities. Heather OBoyle Erman chose Tarte, Huda Beauty and Hourglass Cosmetics for our bride and bridesmaid because they are cruelty-free companies and a vast majority of their products are vegan.
This, in addition to the use of brushes instead of sponges, and towels in the place of disposable set up cloths, all makes an impact towards zero-waste, when it comes to consumable products, like cosmetics. Hannah Michele of Chrysalis Canton used Eufora International hair care products for their all natural, vegan, and eco-friendly qualities to keep your hair looking great all day long without adding chemicals to the air.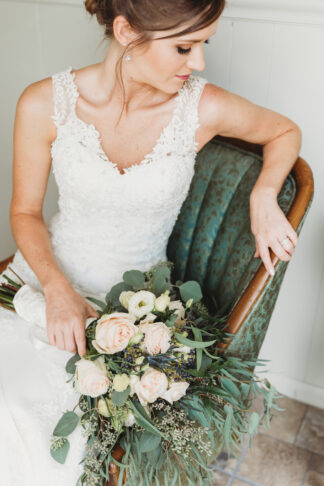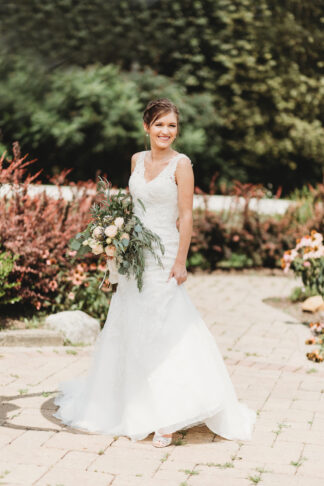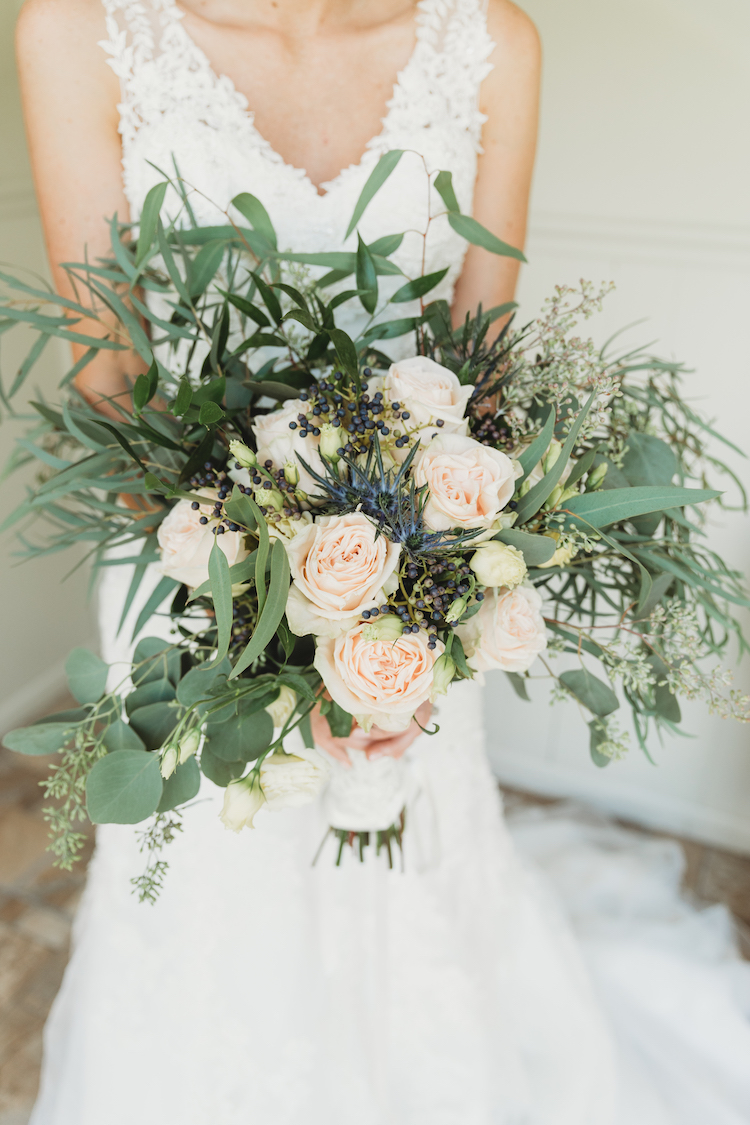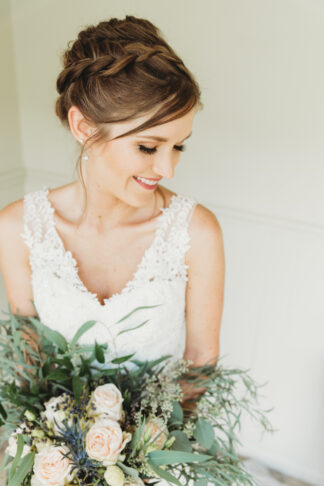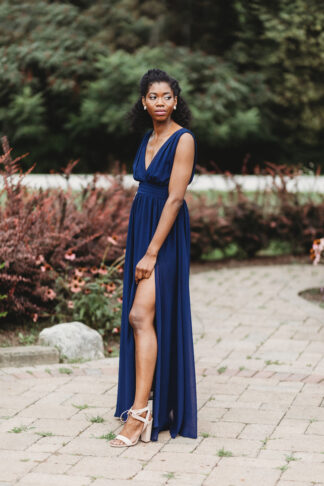 The Bridal gown and the Bridesmaid dress also came from Encore Resale Fashions, an upscale consignment shop that further reduces waste by selling previously worn dresses.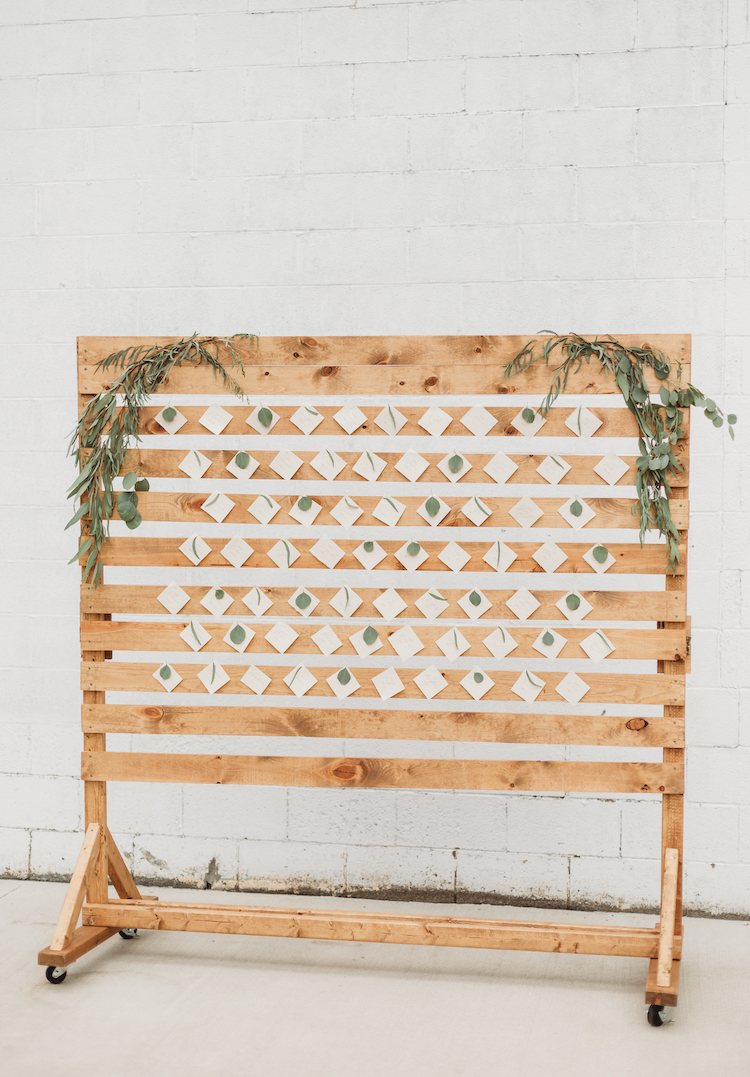 The Escort card display uses the same artisan seed paper as the invitations, greenery from the floral arrangements, and is pinned on a wood base calling guests to their seats. The wood stand can be created from palette wood refinished and refashioned. The leaves bring an accent of color and life to the display. Using common pins for sewing it's a blend of something new, something old and something borrowed.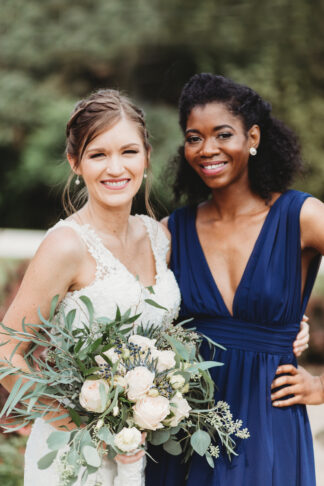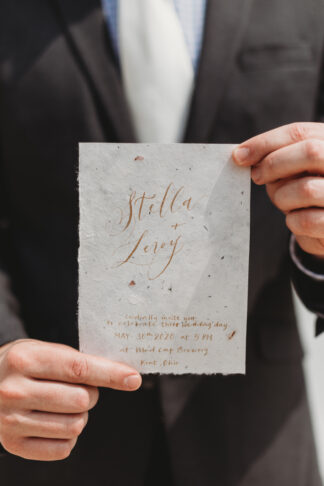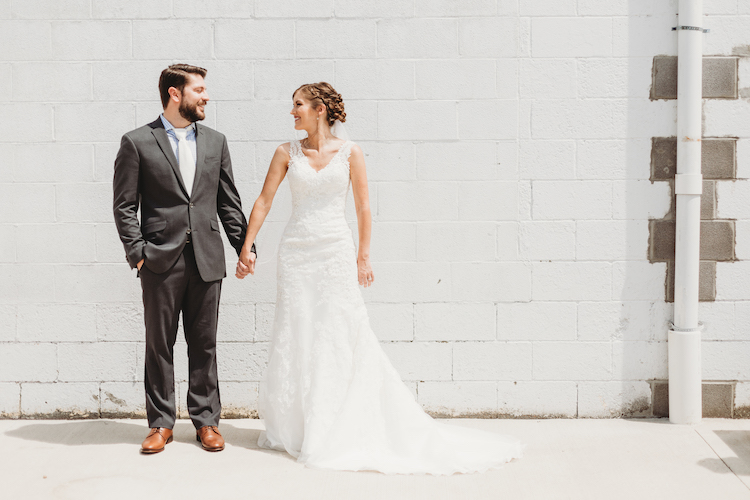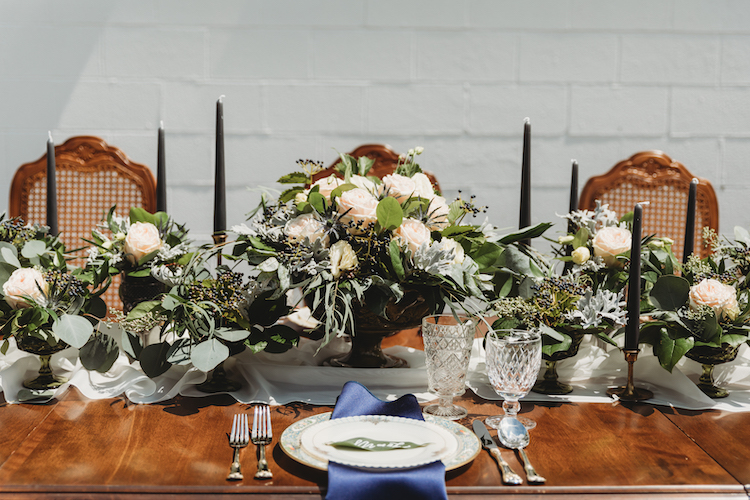 The reception items ensure as little waste as possible is produced, but also maintains a high-end style.  The table settings use linens by L'nique Linens that can be reused and gives a luxury feel with gorgeous fabric. Detailed vintage items used for the table settings are from Staple and Layer, a local company that collects and rents items from vintage flatware, glassware and table settings to the dining table, to create a one-of-a-kind experience.
The place cards are leaves from the floral arrangements with names written by Gold Leaf Calligraphy further minimizing the amount of waste.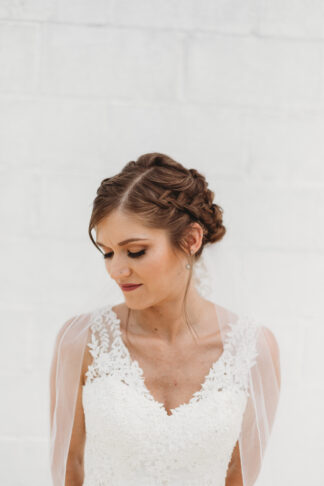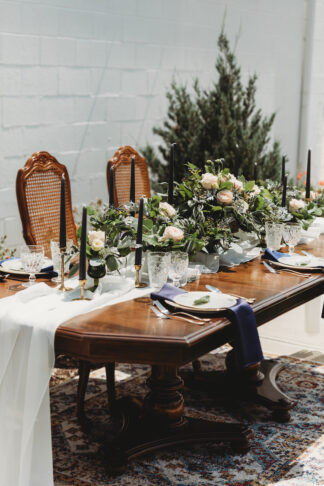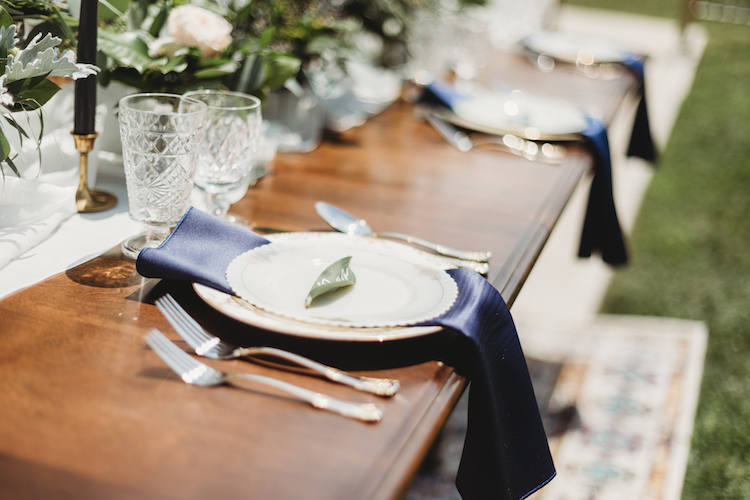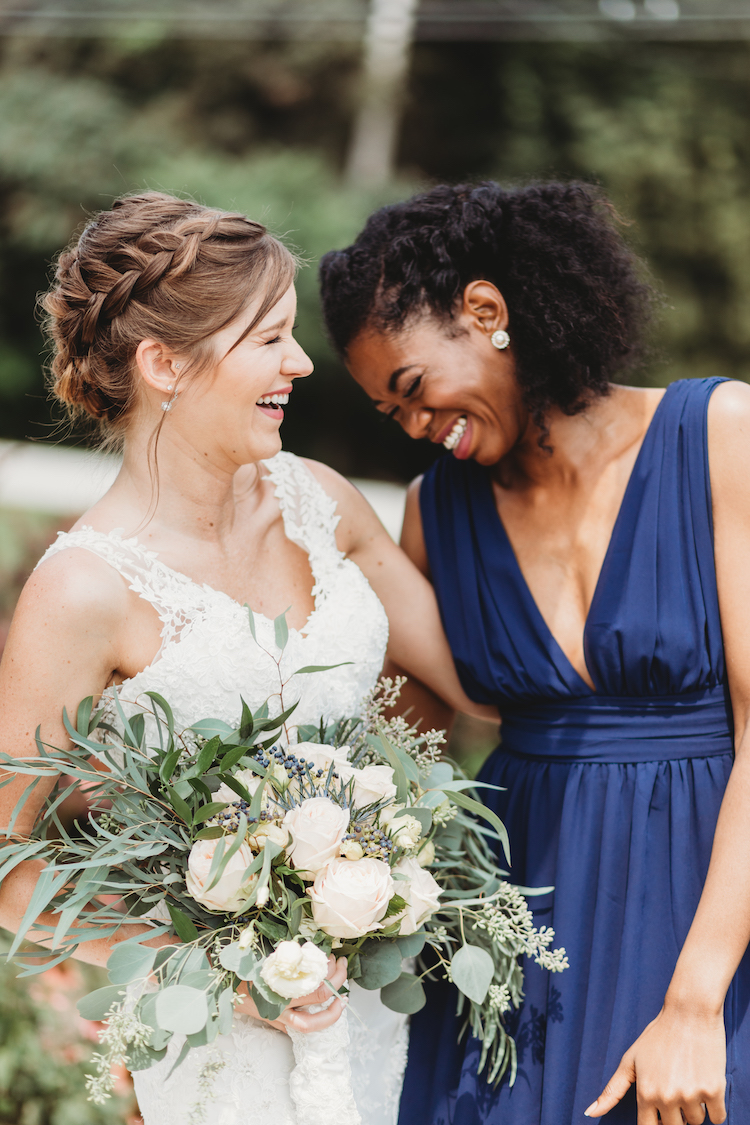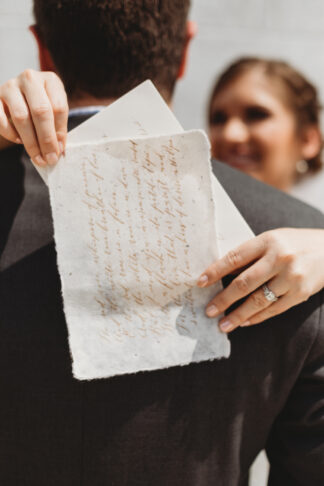 Even the dessert table is environmentally friendly with baked goods by TapRoot catering that strives for a zero-waste mindset. Fruit/vegetable scraps are composted to ensure nothing goes to waste. The sign for the dessert table carries the vintage style with hand-lettering by Gold Leaf Calligraphy on a framed chalkboard.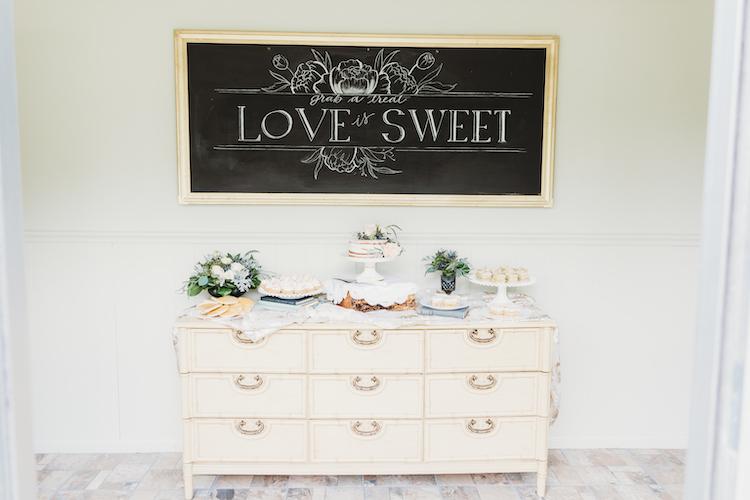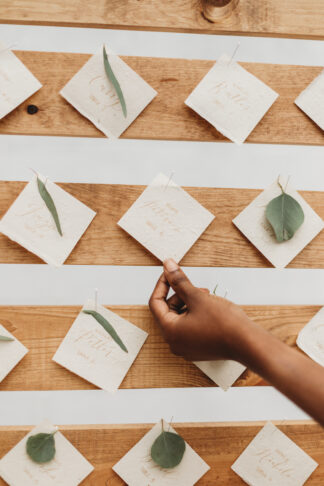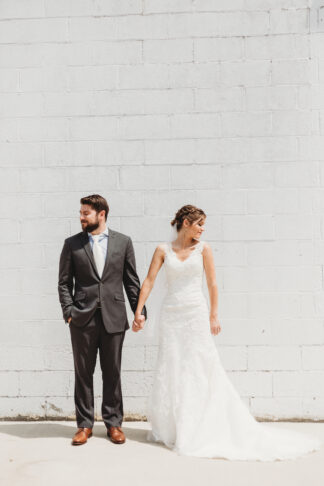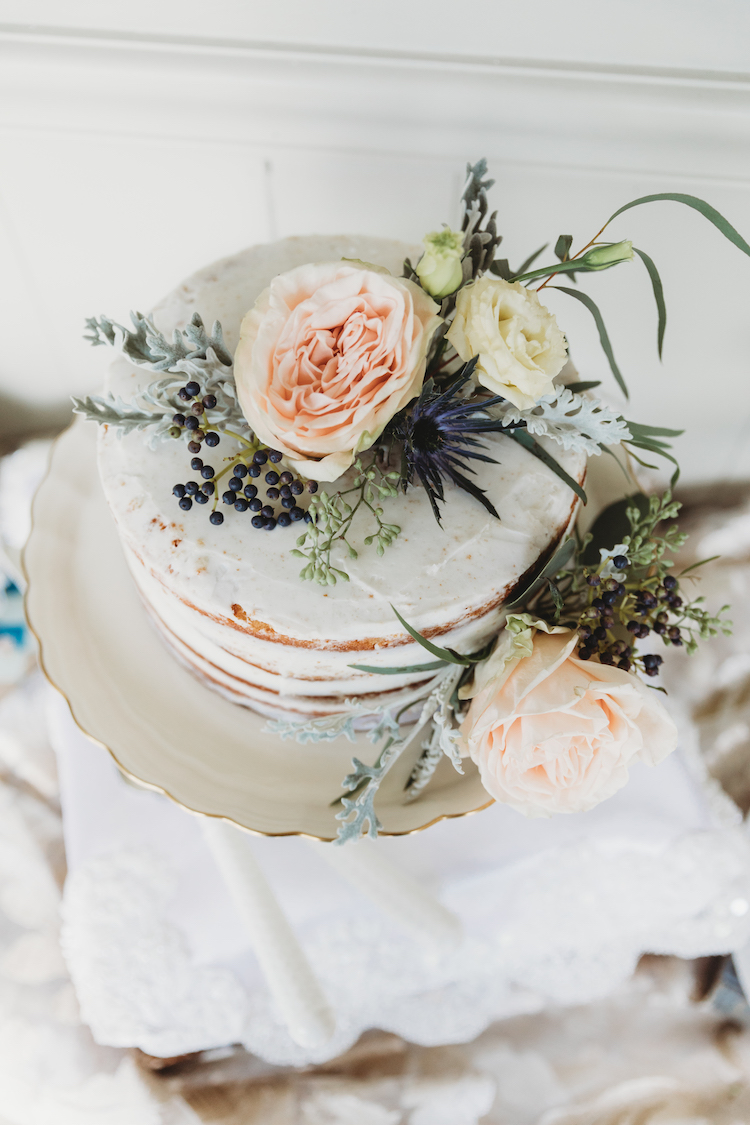 Wedding Vendors:
Bridal details – Unbox the Dress // Dress – Encore Resale Fashions // Hair – Hannah Michele // Make-up – Heather OBoyle Erman // Vintage Rentals & Florals // Linens – L'nique // Calligraphy – Gold Leaf Calligraphy // Cake – TapRoot Catering  // Photography – Avra Studio
More of our fave wedding tips and advice to check out: