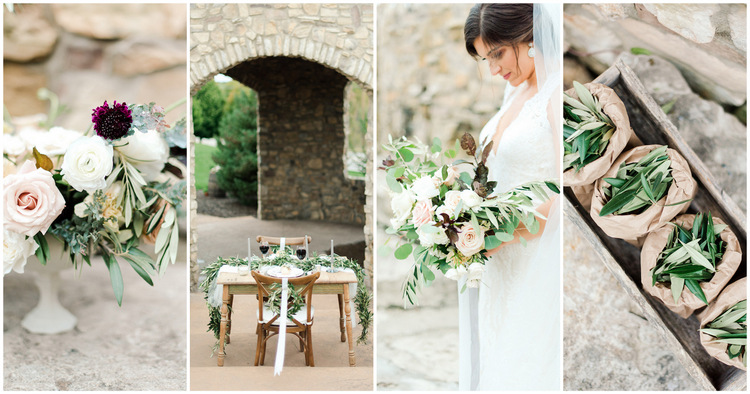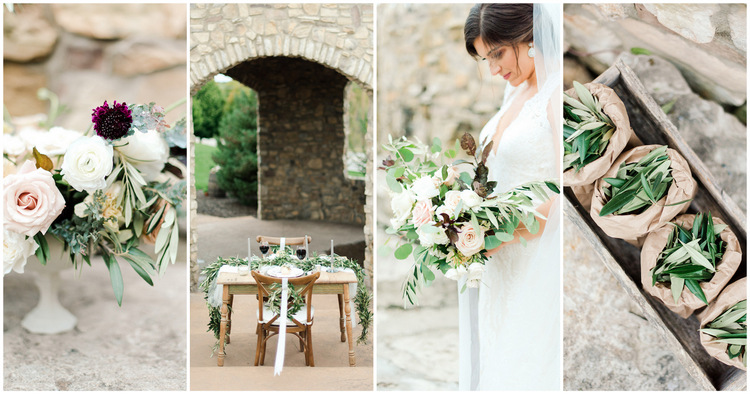 In love with the romance and beauty of an Italian wedding? Si, anche io! We're about to step into a Tuscan-inspired world filled with organic, olive and herb themed wedding ideas photographed by Lacey Rene Studios. Olives, variegated pastel greenery, wine, blush, and vintage silver accents set the picture-perfect wedding scene.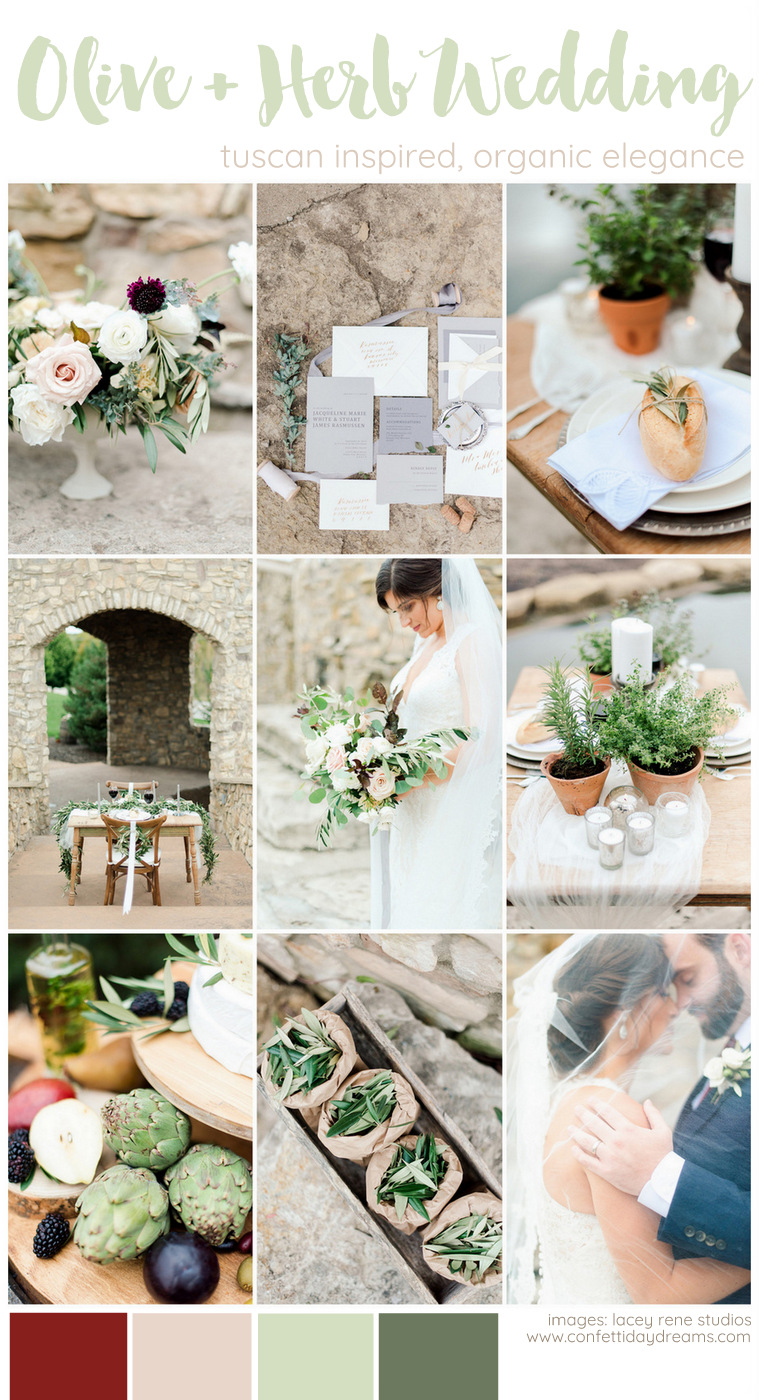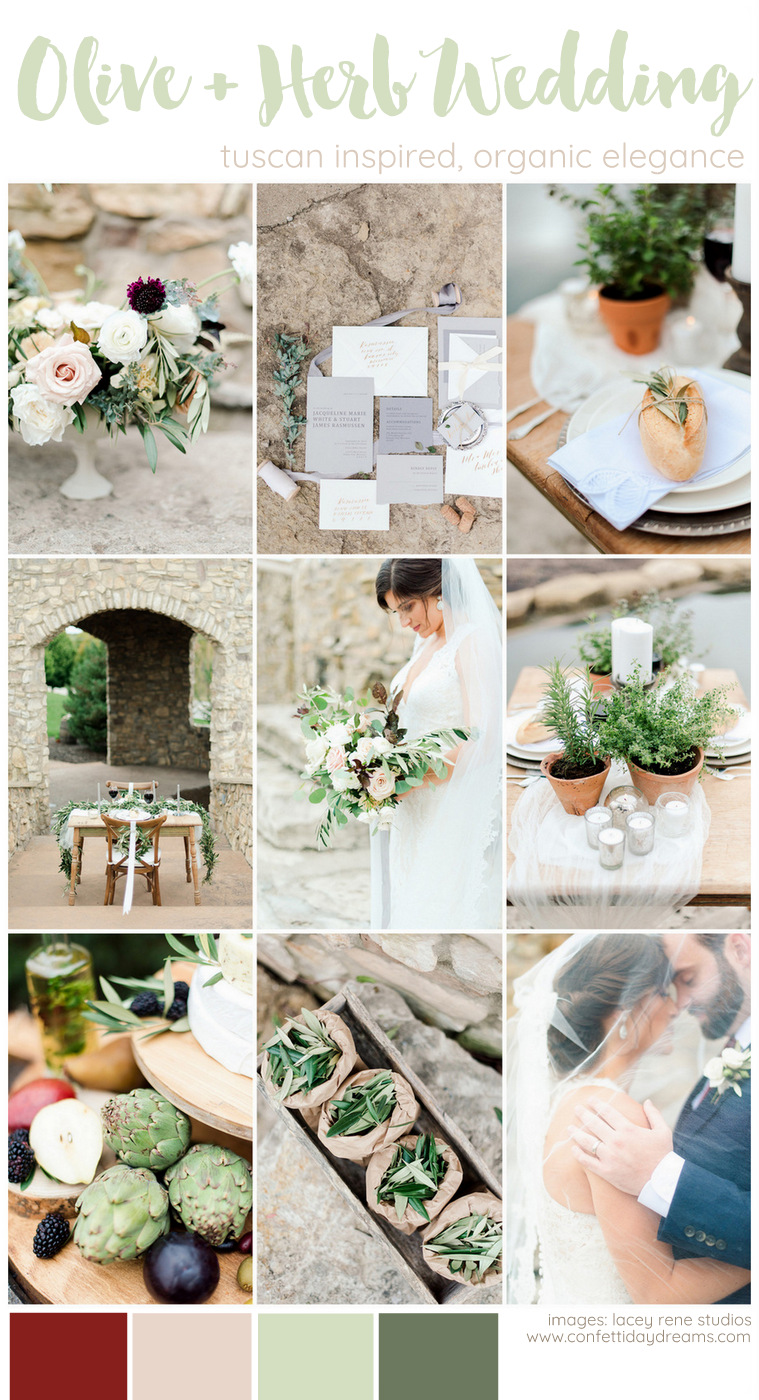 The details in this olive and herb themed wedding are soft, earthy, and natural. The simple wooden sweetheart table, set next to quiet waters, is set with white candles, greenery wreaths, and lavish fresh herbs. On each plate, a french baguette is wrapped twice with thin brown string, ready to be torn apart and drenched in olive oil!
Olive + Herb themed, Organic Wedding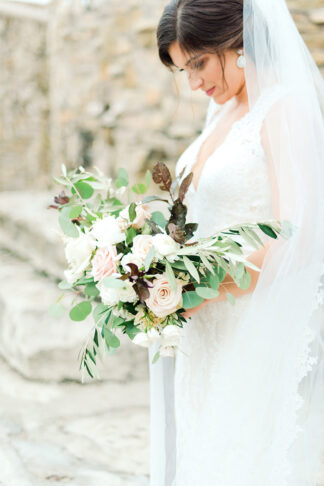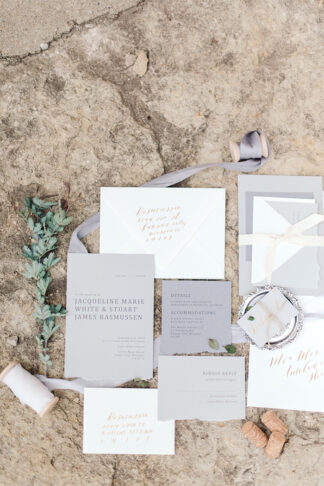 A calligraphy wedding invitation suite by East + West Designs is styled beside delicate ribbon, silver dishes, and wine corks.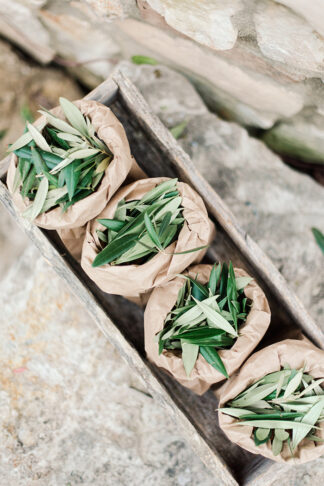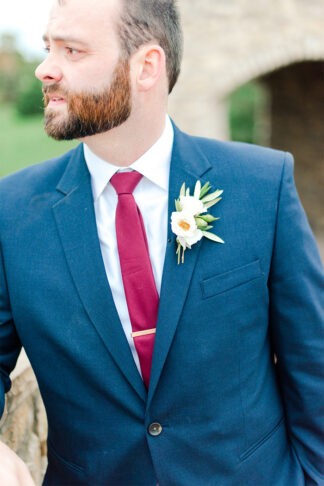 Olive leaves created a natural, eco-friendly wedding confetti alternative, waiting for guests in brown paper bags.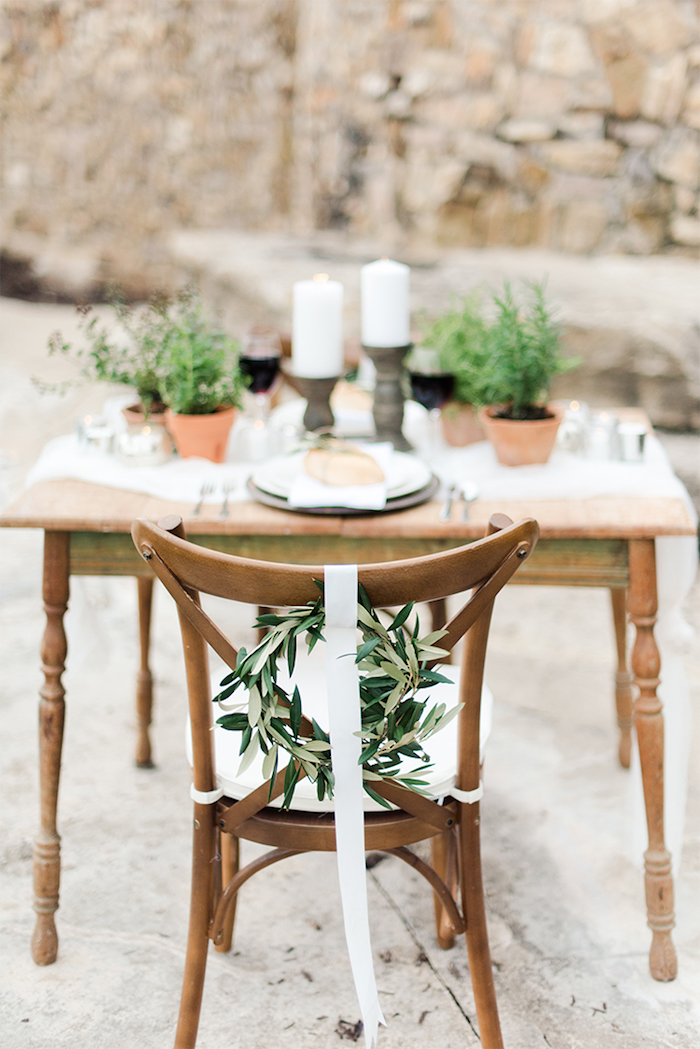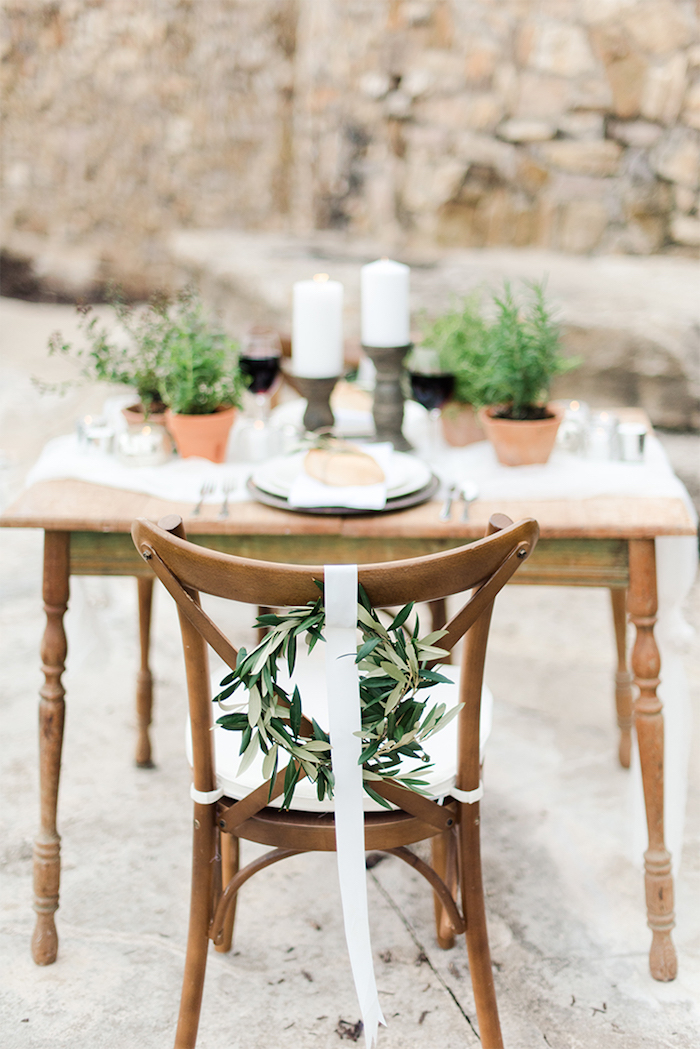 Wedding chair wreaths of olive greenery were secured with thick white ribbon onto organic looking, wooden, cross back chairs from Ultrapom.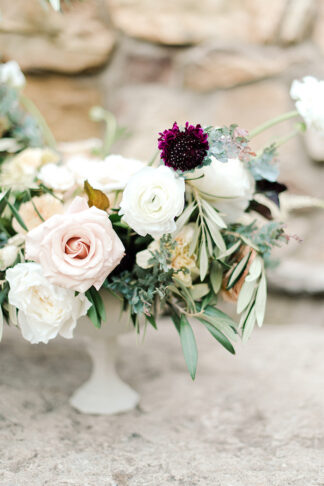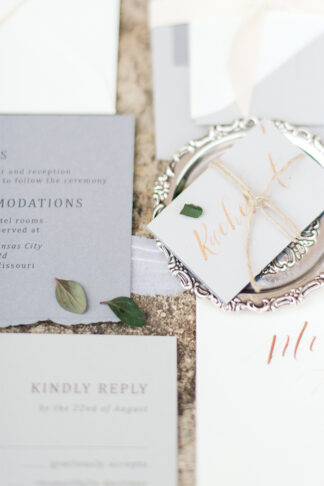 The Tuscan-inspired wedding florals, designed with care by Victorian Gardens, were organic and loose and lovely. Dusted pinks and muted greens with just a touch of rich deep plum. Olive branches leaf greenery accented the bouquet and florals.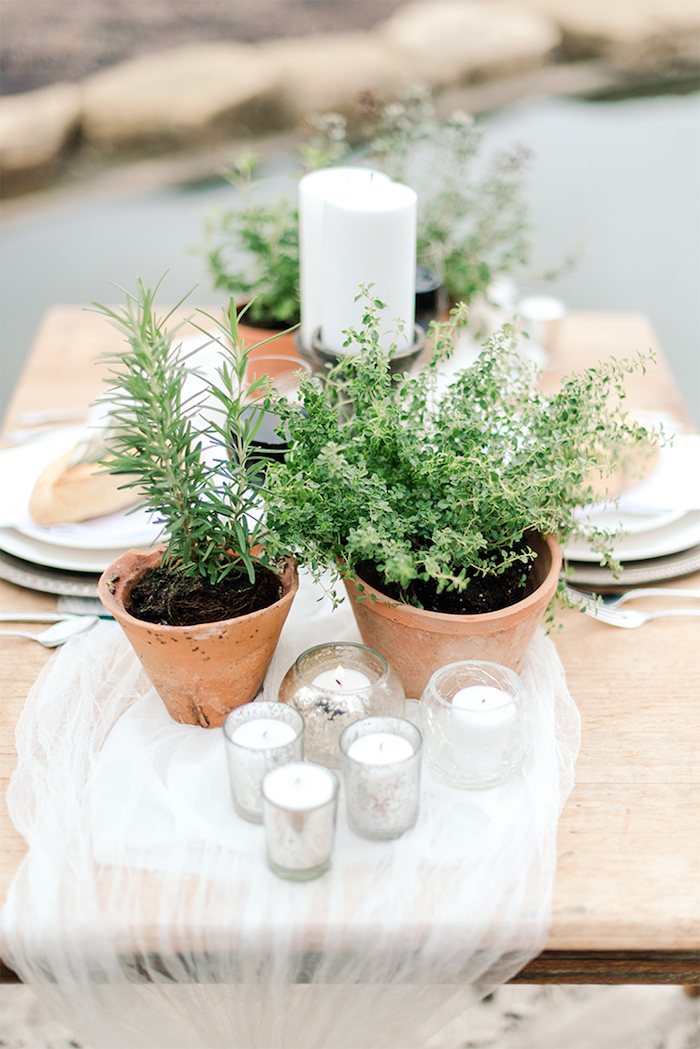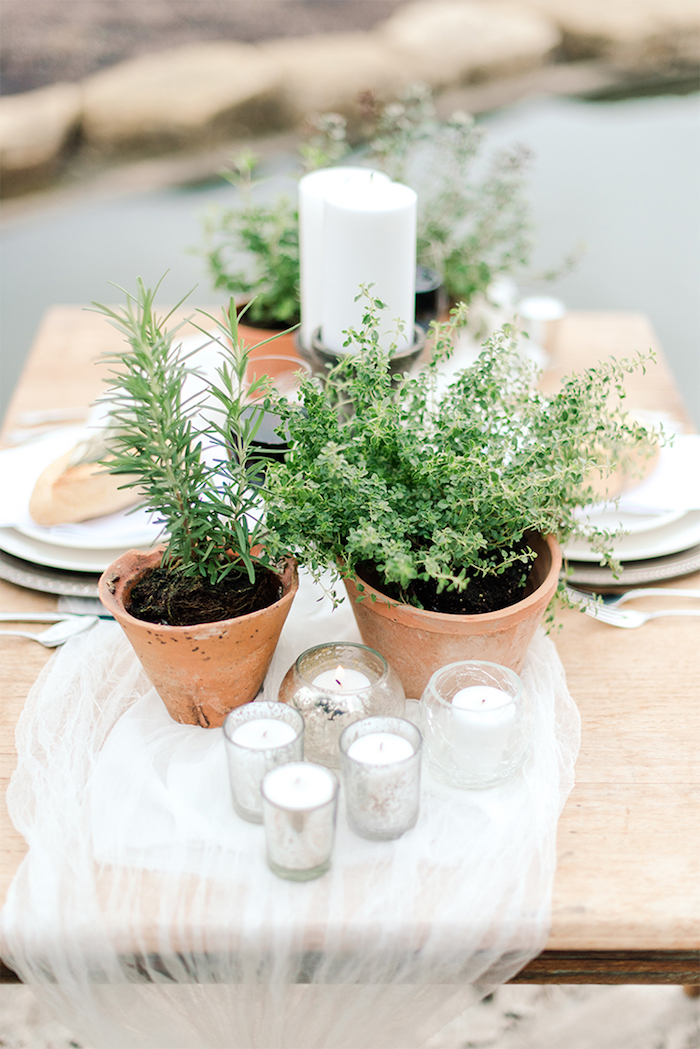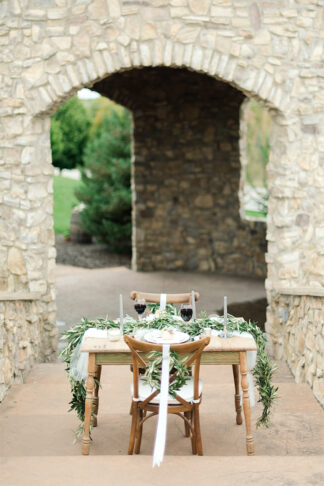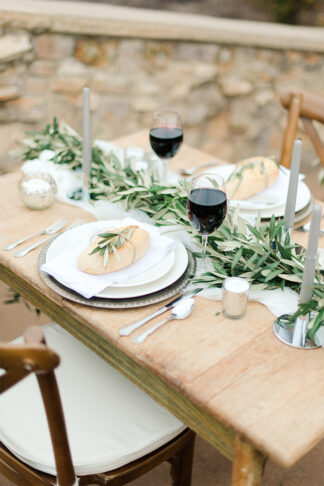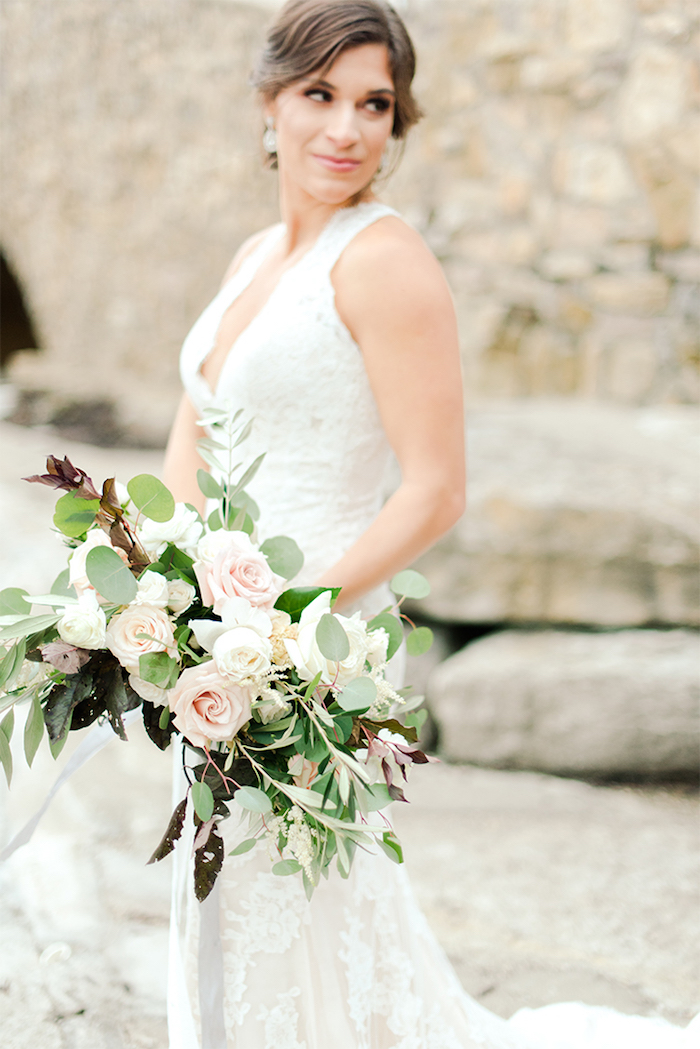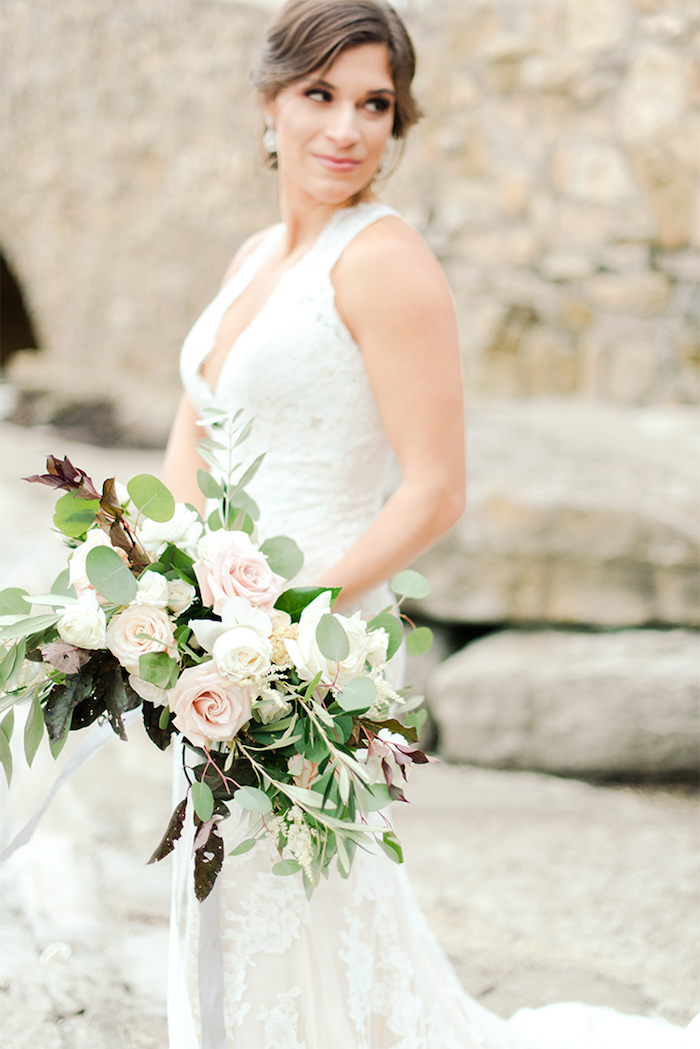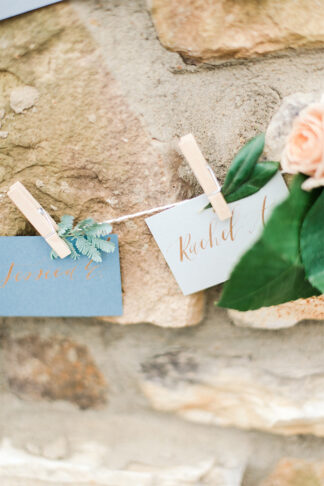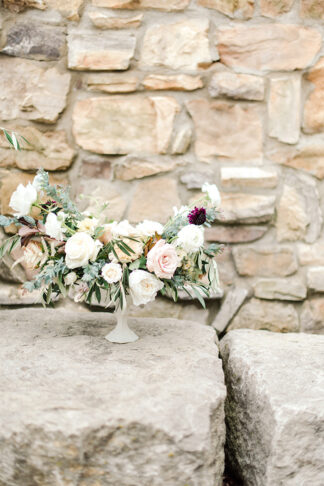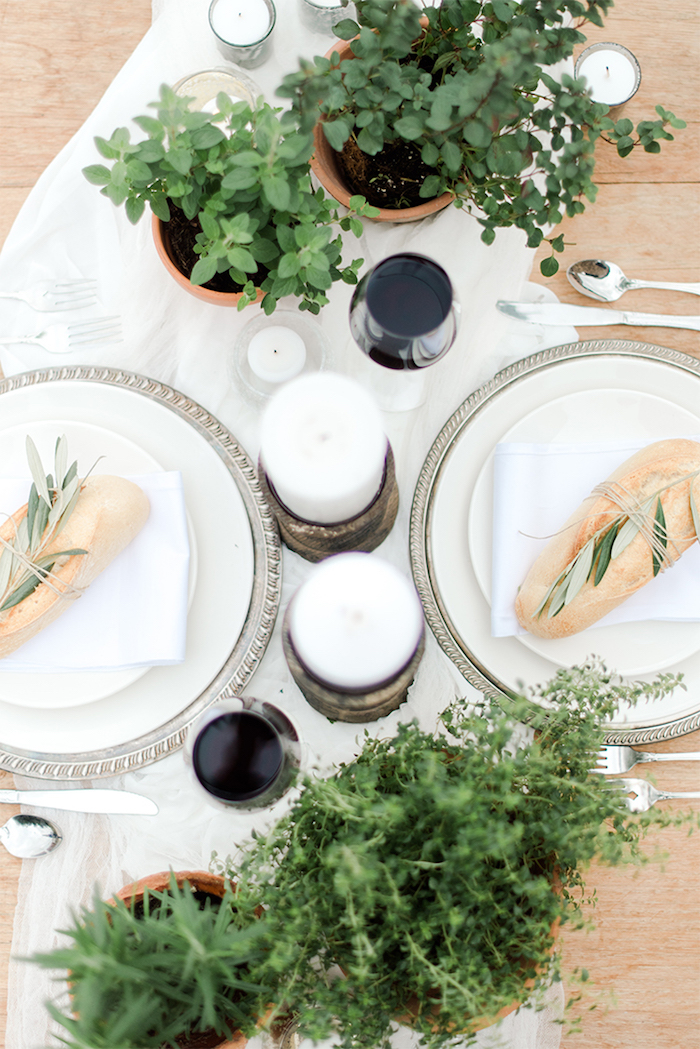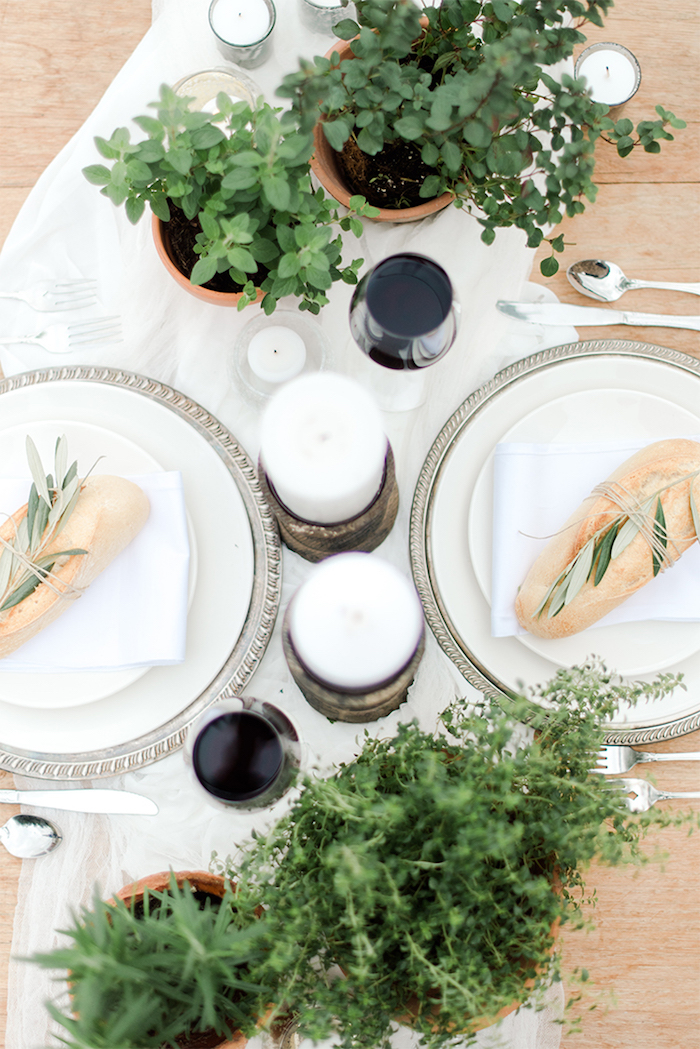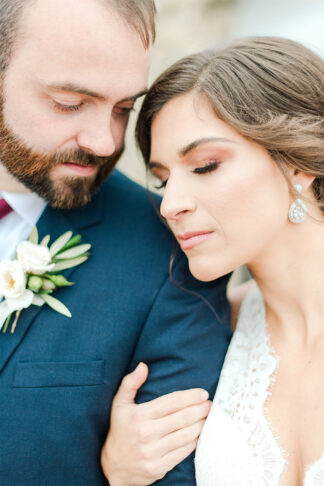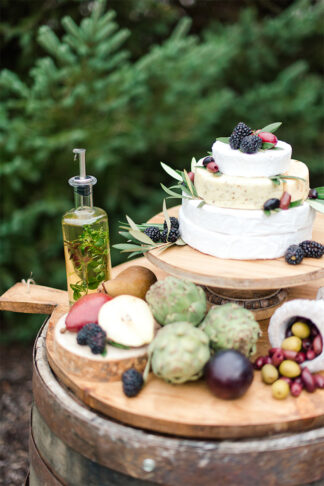 A large wine barrel offered a spread of artichokes, olives and berries and pears. Three cheese rounds created an edible focal point, placed one on top of the other, trimmed with delicacies.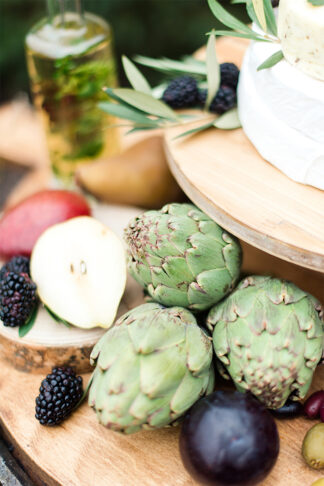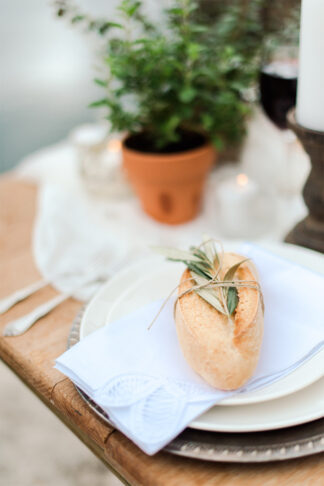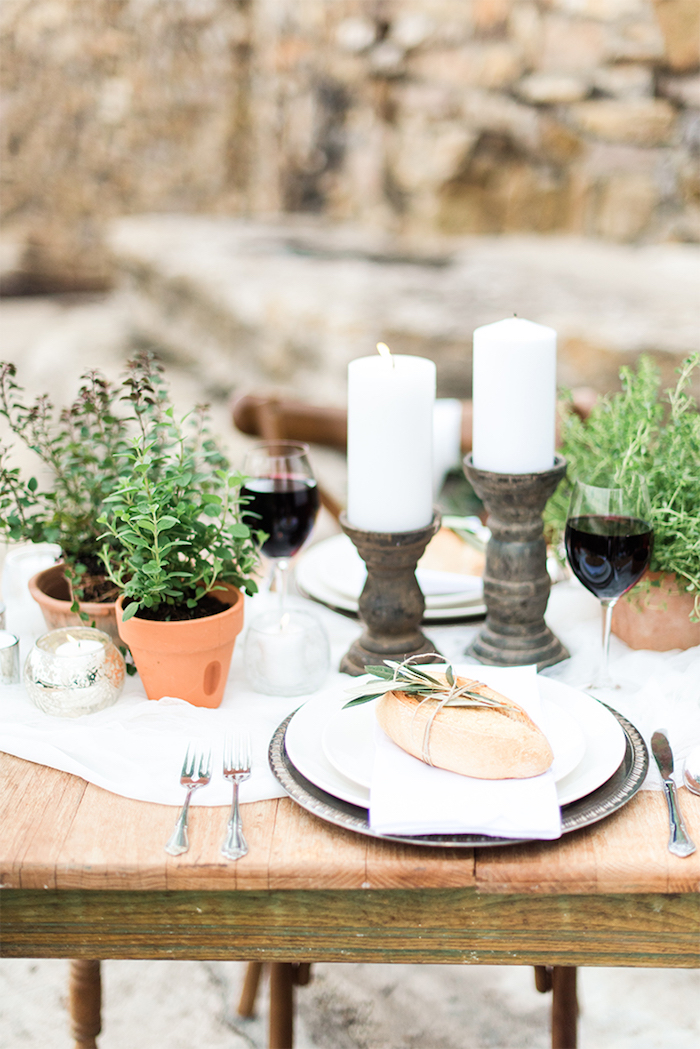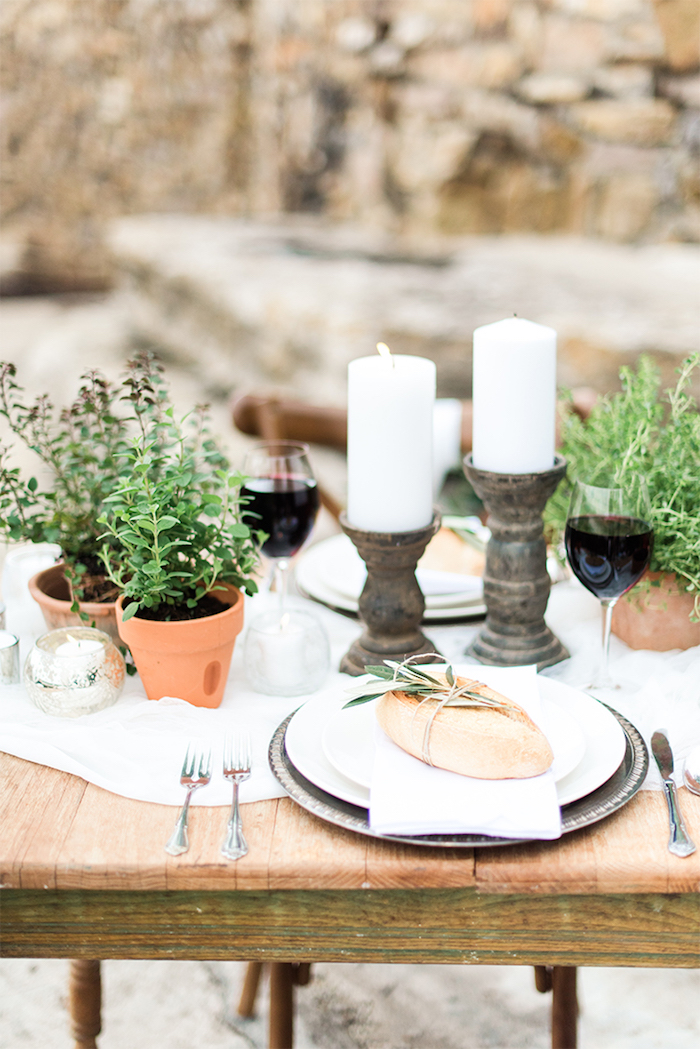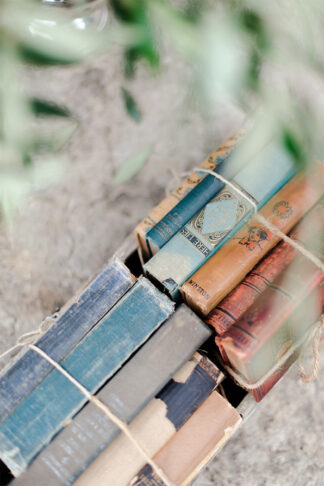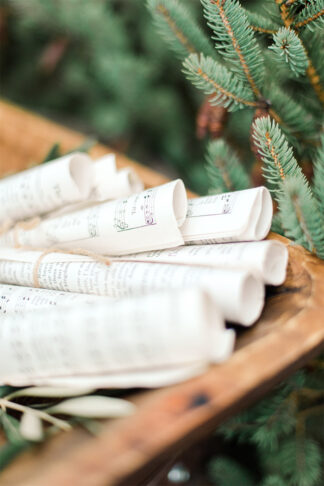 Wooden crates from Brossie Belle rested next to a Tuscan style the stony structure, stacked full of vintage books.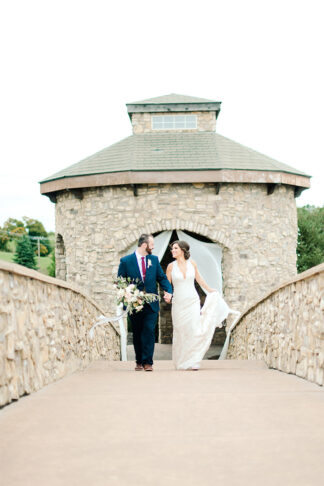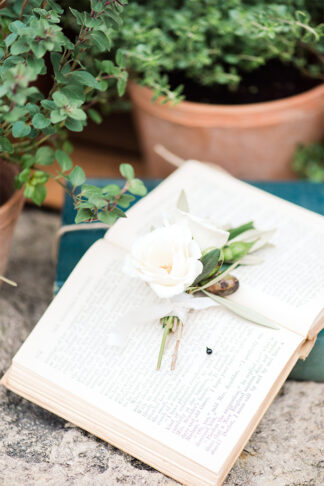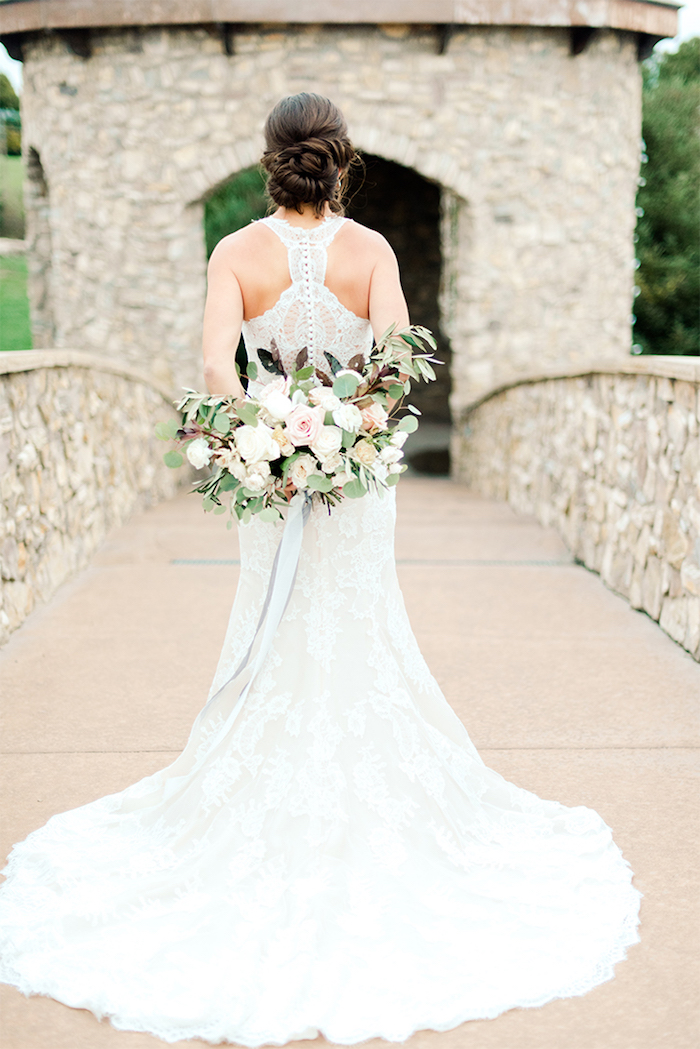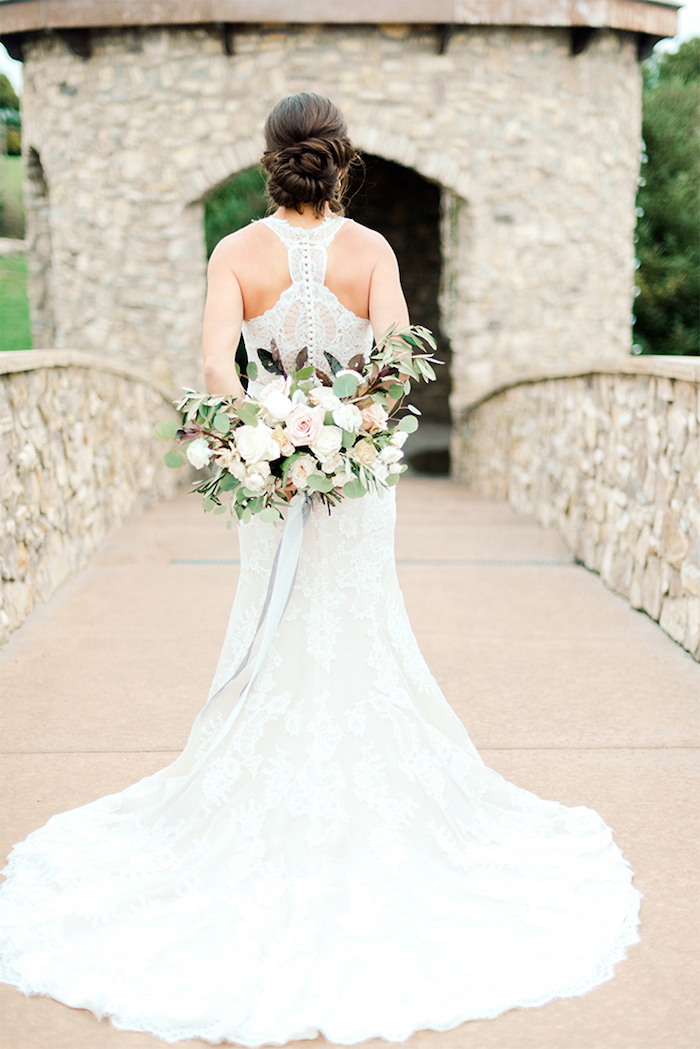 Soft sheer curtains floated from the stone arch behind the sweetheart table set for real life couple Aaron and Kelsie. Their love of travel and their passion for Italian wine blended together to create the vision for this inspiration shoot. Her favorite place on earth was Tuscany. The beauty and serenity of it all inspire their shoot. She was pampered and adorned with makeup by Dani Jo Bell Makeup Artistry and her hair pinned just so by Hairs by Henley . She wore a fitted lace dress from Savvy Bridal. He looked handsome in his navy suit with wine-colored tie.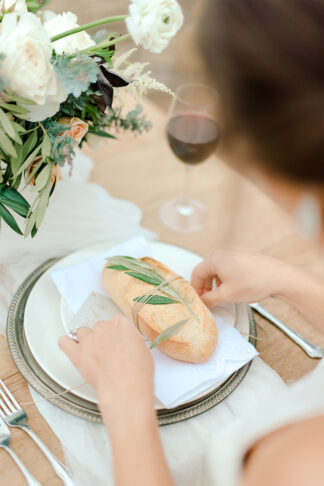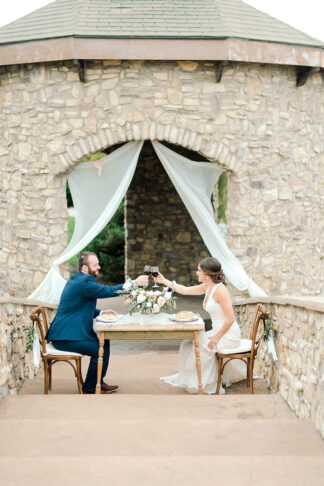 STYLIST'S TIPS FOR DESIGNING AN OLIVE-THEMED WEDDING
Stylist and photographer Lacey Rene shares her top tips for recreating an organic, romantic Olive and Herb themed celebration.
1) Return to the Basics
An olive-themed wedding is all about a natural, organic atmosphere. An earthy presence. To truly capture this essence, return to the basics. You want rustic, organic details… Incorporate as many olive branches as you can. This might mean olive wreaths on the back of wooden chairs. It might mean branches made into table runners adorning the center of each table. It might be an olive branch arch or arbor at the ceremony site.
2) Use What You Have
Incorporate as many olive branches in your decor as you can. For example, ask your florist to keep all olive leaves that fall off the branches as they work. And if there aren't enough, ask them to strip more, so you have plenty. Then simply place them in simple brown bags and give them to each of your guests to throw instead of rice as you're leaving your ceremony! Get creative and you'll find many uses for olive wedding greenery.
3) Find Inspiration
Try decorating with various shapes and sizes of olive oil bottles. Add in white candles and wines and cheeses. Use wine barrels to act as tabletop displays. Ask yourself questions like, "What elements go nicely with an olive themed wedding?" Use your senses to help find the answers. Taste? Smell? Touch? Sound? Inspiration is everywhere…
4) Blend & Pair
Add additional natural elements that pair well with olive branches. One of our favorites is layering the olive branches with fresh herbs. Place them in wooden crates. Mix them in old pots to decorate the tables. Use them to adorn your finger foods.
Transport your guests into this natural, earthy world. Try adding a personal baguette to each plate with dipping olive oil. Or perhaps include a bottle of wine for each guest to leave with. You could even create an olive branch backdrop created as a designated place for guests to take pictures. 
Wedding Vendors: Photographer & Concept Designer: Lacey Rene Studios  // Florist: Victorian Gardens // Makeup: Dani Jo Bell Makeup Artistry // Vintage Rentals: Brossie Belle // Hair: Hairs by Henley  // Dress: Savvy Bridal  // Invitation Suite Design & Calligraphy: East + West Designs // Rentals: Ultrapom // Models: Aaron and Kelsie // Table Stylist: Judy Morefield
See more organic weddings // See all weddings