Pretty Pink, Soft Gray & Gorgeous Garden Charm ♥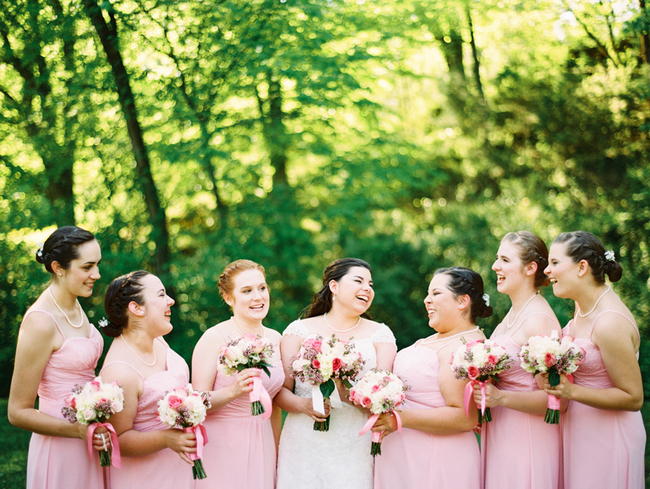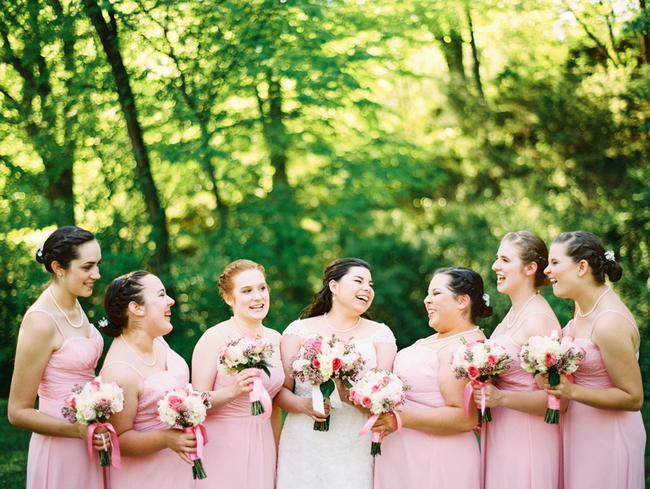 Teresa and Cameron from Knoxville, are about to delight your screen with an elegant, classic Southern wedding set in a location so naturally beautiful it's perfect as is. They adorned themselves and their bridal party with touches of pink, cream, gray, and silver – the colors that remind them most of old Southern charm and elegance. But the color pink held a meaning for the pair far deeper than it's beauty as it was also a special testament to Teresa's mother, a survivor of breast cancer. The images, so beautifully captured, have been brought to us courtesy of JoPhoto. 
From the Bride:
We chose to honor our both our mothers throughout our special day. Cameron's mother passed away in 2004 and it was crucial that we included her in our festivities so my brother walked both my mother and a picture of Cameron's mother down the aisle, placing the photo on a memory chair. We also had both of our mother's wedding dresses on display, along with pictures of us over the years and a picture that my parents took when they got married!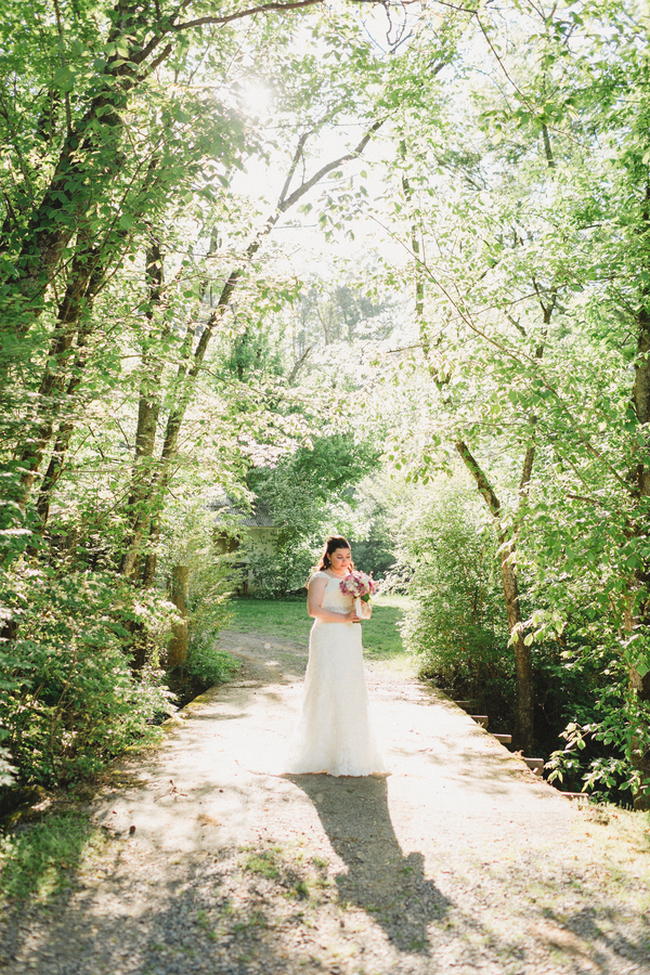 Their Love Story:
We met at high school – both of us were in the marching band. We quickly realized that our friendship went much deeper and we started dating by the end of the school year. We've been together ever since!
Proposal:
Cameron surprised me with a trip to Opryland Resort and hotel in Nashville for Valentines Day. The day of, he treated me to a spa day, a riverboat tour, and dinner in an upscale restaurant. He told me that he wanted to walk around the resort, which I thought was odd since we had done that the night before. We had always said that we wouldn't get engaged on Valentines Day and to be honest, I was a little sad that he wasn't since it was such a perfect day! But I tried to put it out of my mind. So we were walking and ended up right next to the waterfall at the resort that overlooked the river. He asked if I was happy and then asked if I could do him a favor. It still feels surreal but I remember looking at him eye level and then he was down on one knee! That's when he asked me to marry him!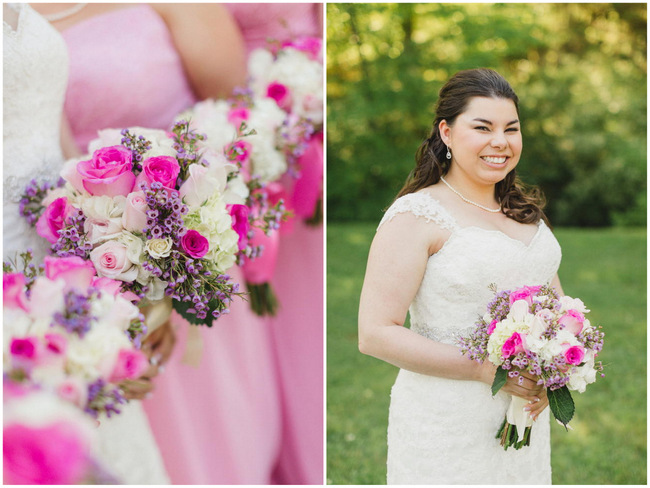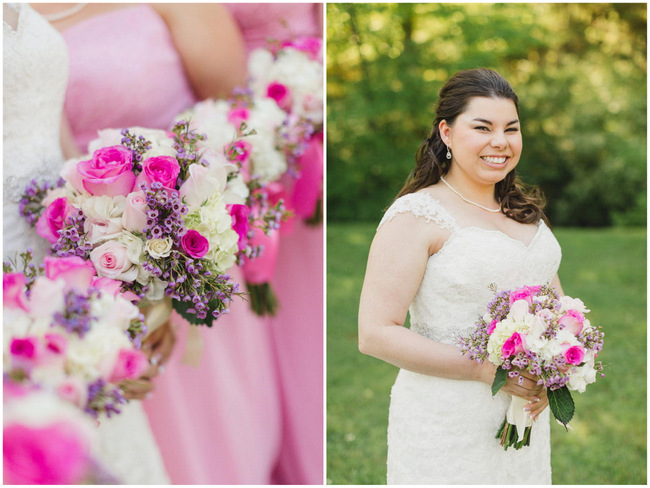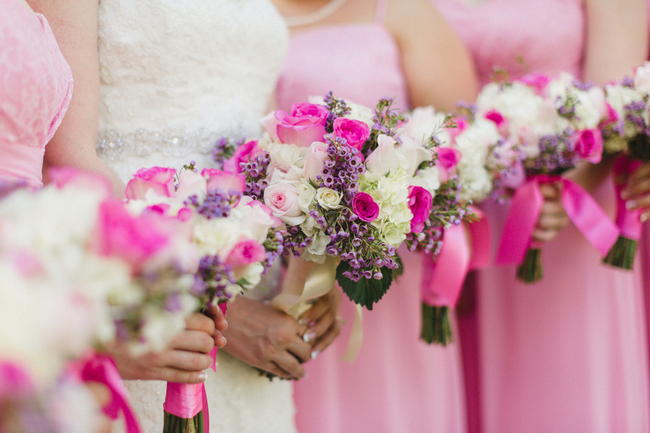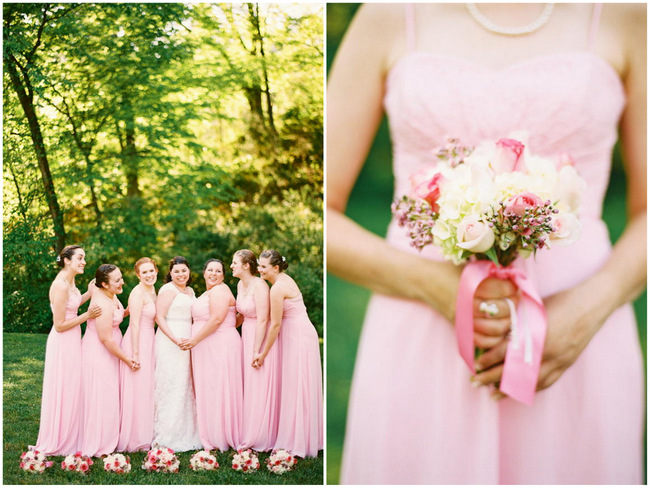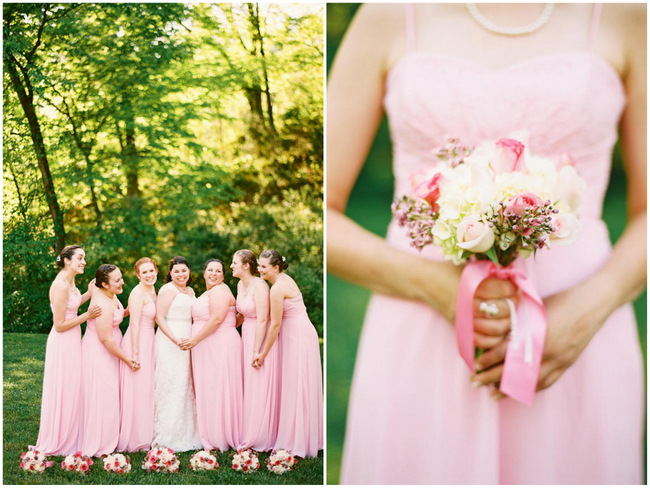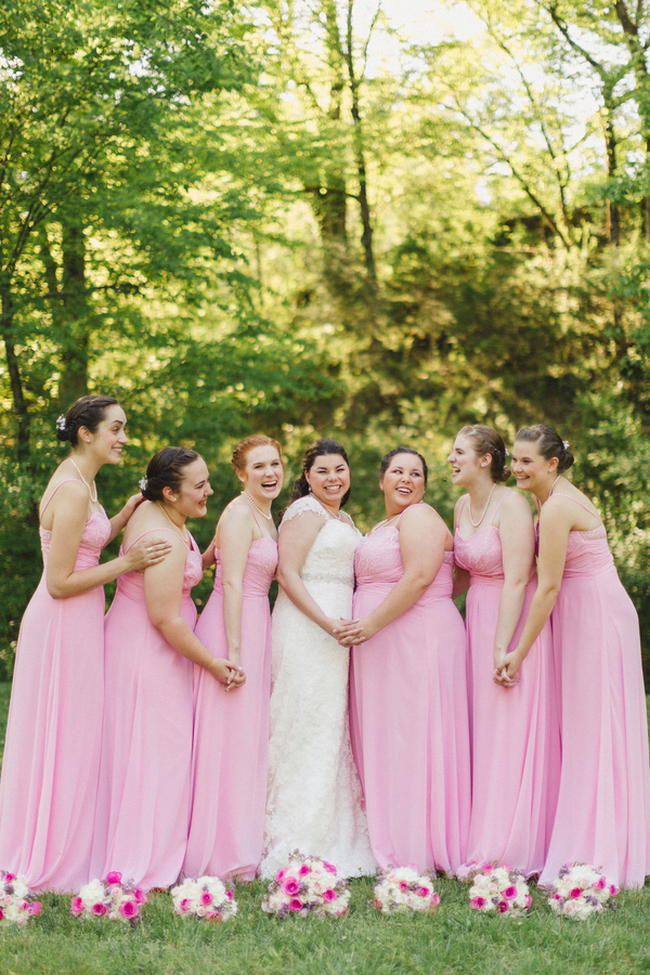 Bridal Style: I wanted something that was very classic but dramatic. When I envisioned my wedding day, even as a child, I always wanted my hair halfway up with curls!
I wanted something a simple lace gown that would stand the test of time. My mother and some of my bridesmaids went with me to look at dresses. I wanted a dress that was all over lace and had very little bling. When I was little, I had wanted a ballgown but the more I envisioned our special day, I wanted a dress that hugged more of my curves. I knew it was for me when all I could think about was walking down the aisle. I looked over at my mother and she started crying. Thays when I knew I had found the one! My favorite part of my dress was that it had detatchable sleeves that I could take off during the reception!
Bouquets: Going back to our Southern Elegance theme, I wanted flowers that you would find typically find in a Southern garden. I adore hydrangas and roses and thought that they complimented the venue beautifully!
Bridal Party Styling: I went the traditional route and had all the bridesmaids looks be uniformed. With the dresses, I had girls who were all shapes and sizes so I wanted something that was flattering on all. It was hard to find dresses that didn't have a lot of pleats, but I found them the same day that I found my dress! I love the lace on their dresses that matched my dress! As for the bouquets, I wanted the girls to have the same thing as me, only smaller. They actually decided on their hair. The hair and the shoes are the two areas that I did not have a say in, which I loved! All of the girls looked beautiful! The groomsmen looked handsome in their suits! Each guy had a bowtie that was custom make for them.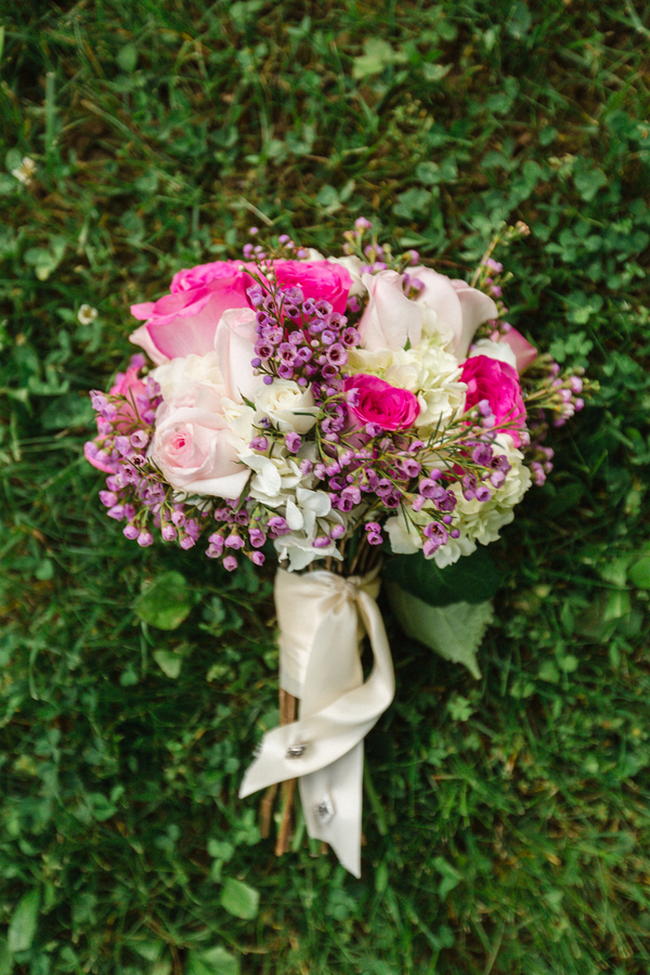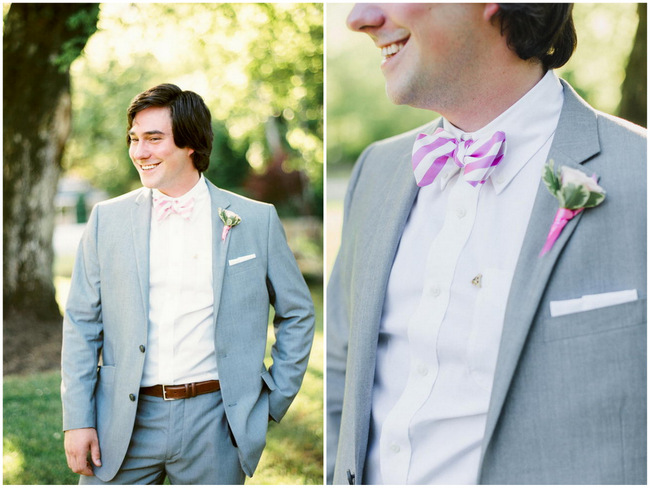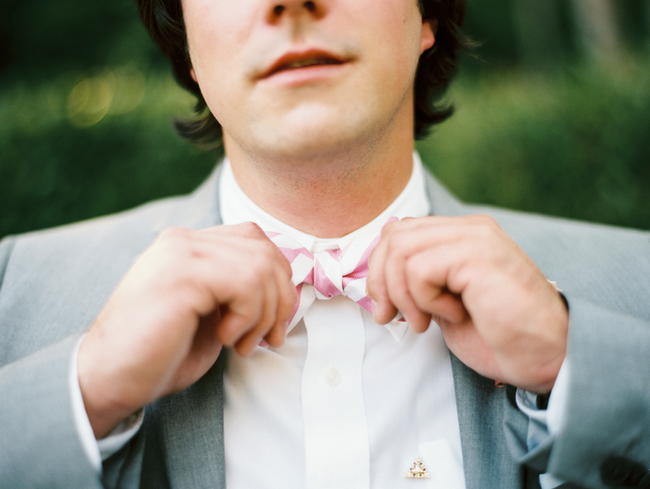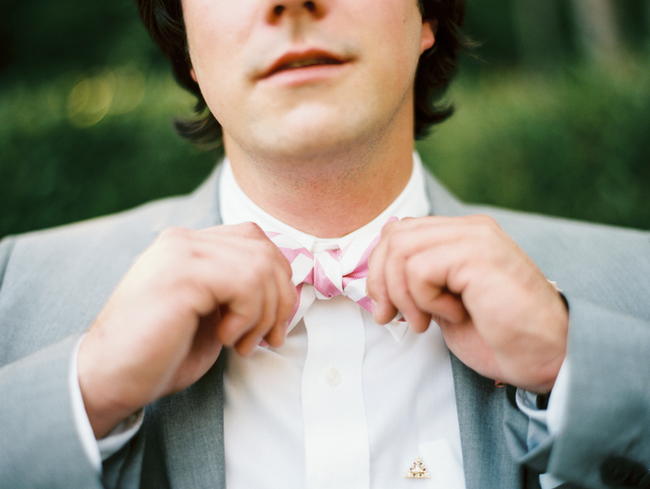 Wedding Ceremony:Our decor was simple but beautiful. I had rose petals on either side of the aisle with a cluster of candles lit . We had different colored sashes on the chairs for the pew markers. The venue landscape took care of the rest!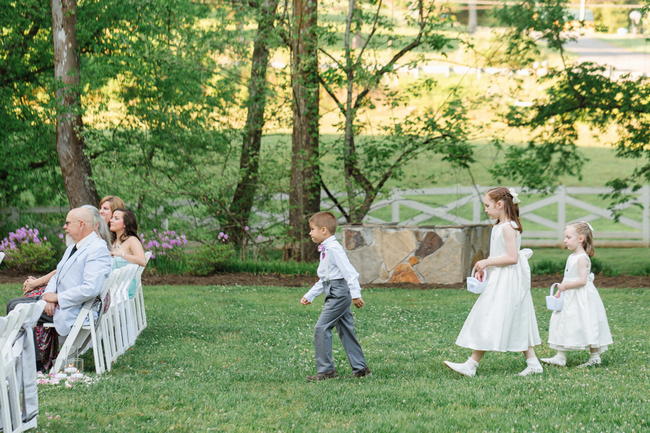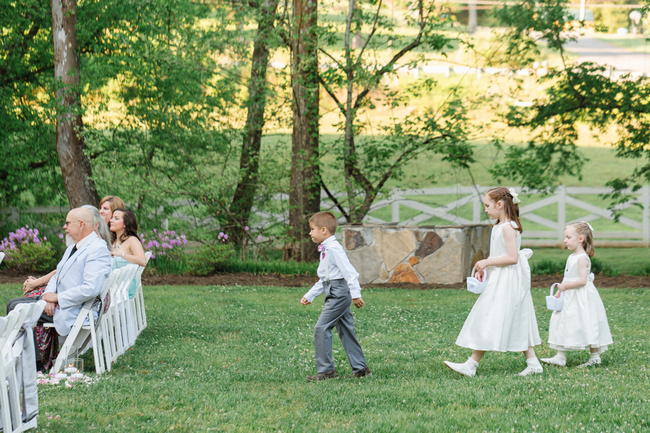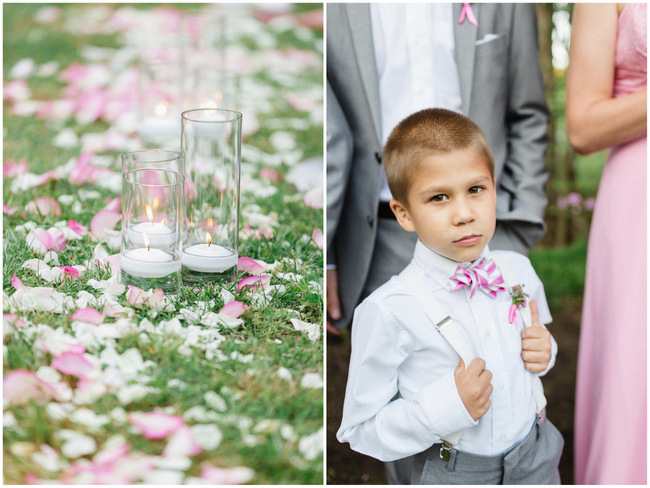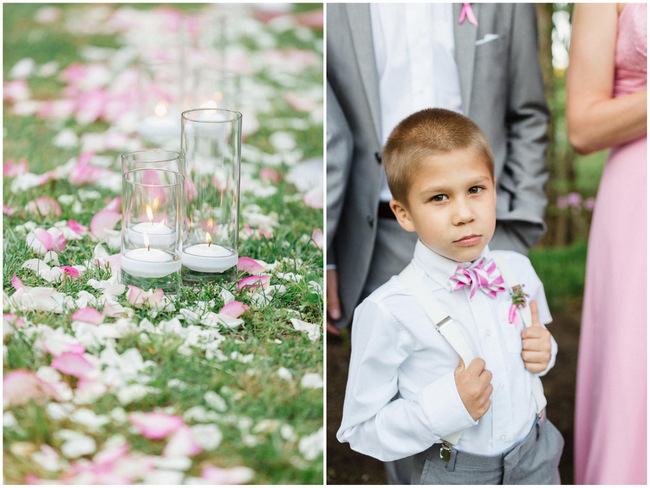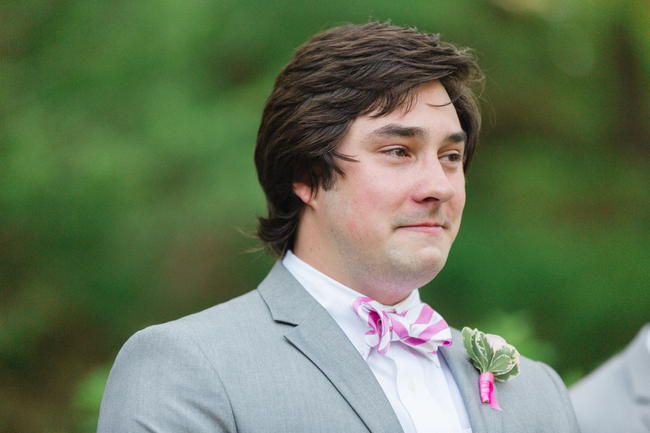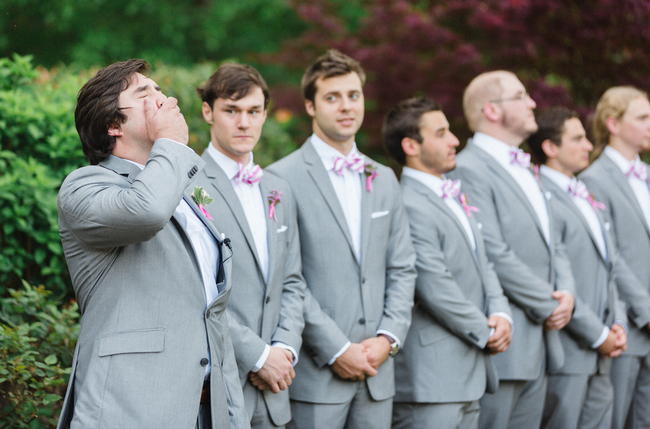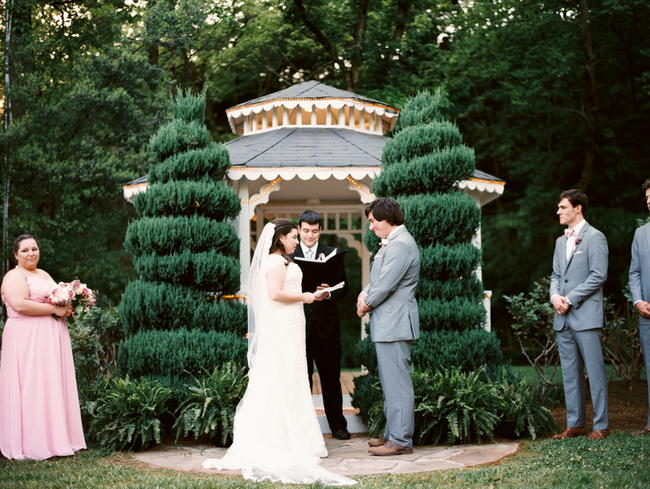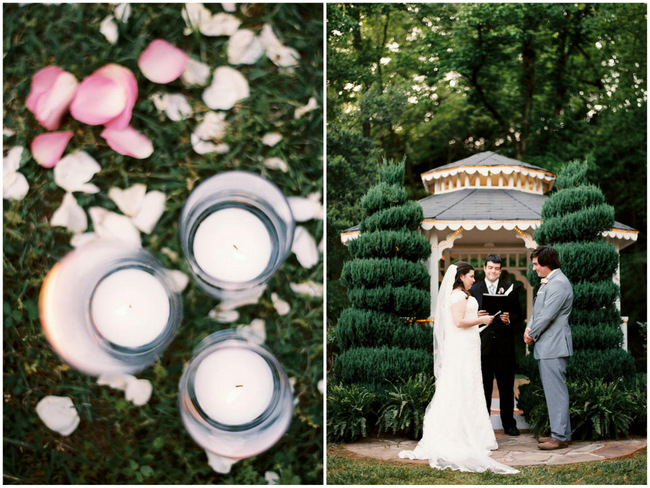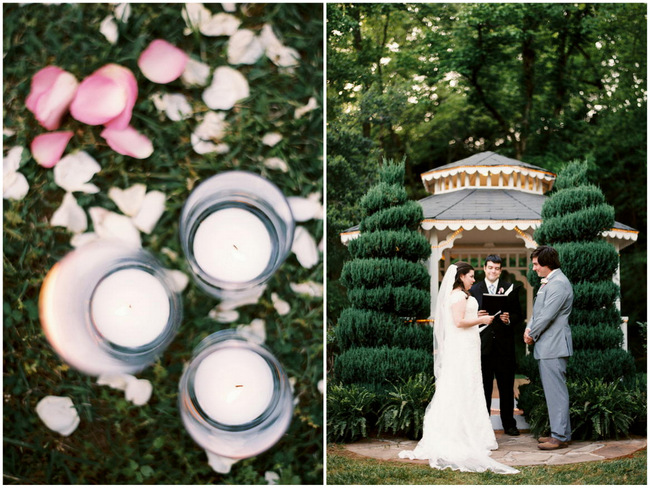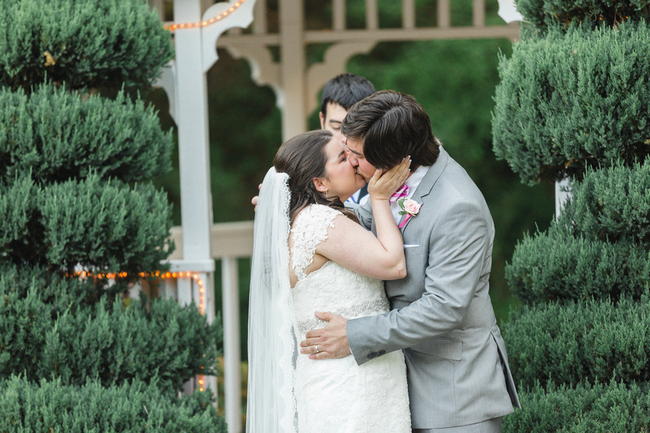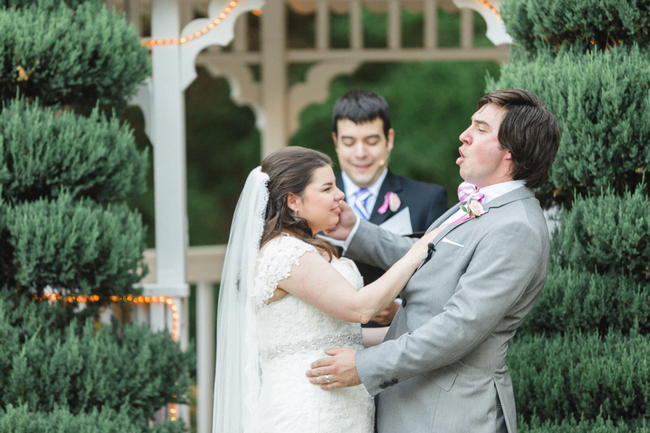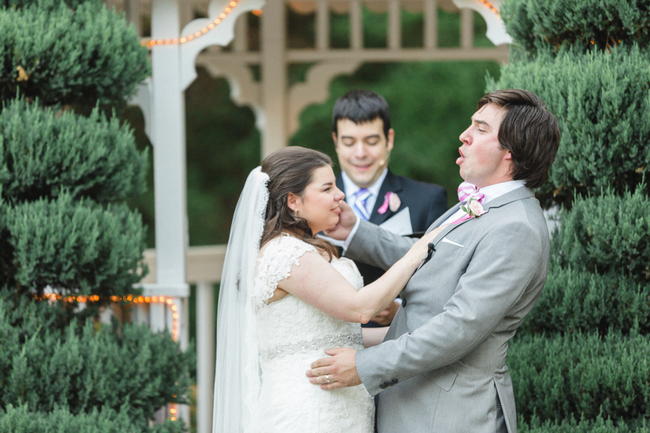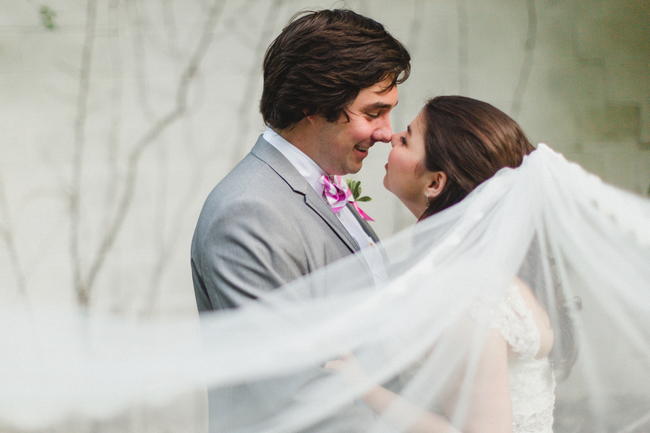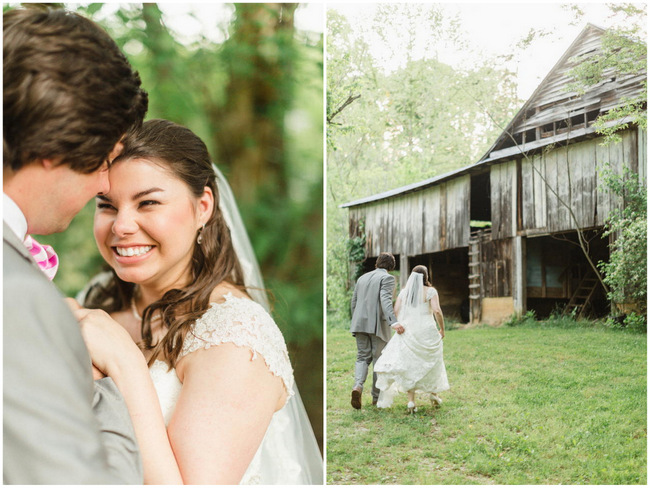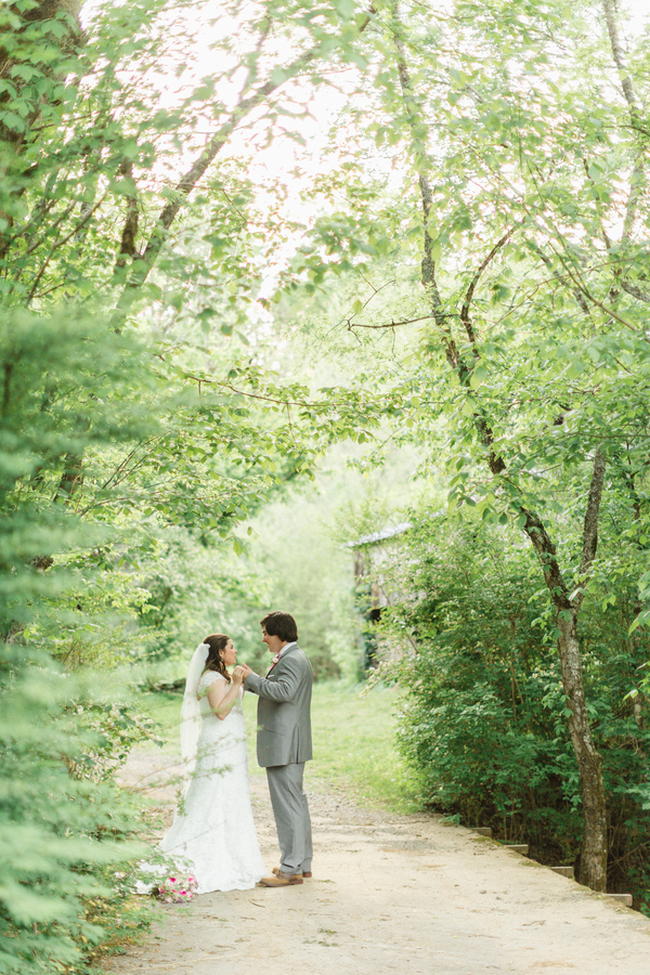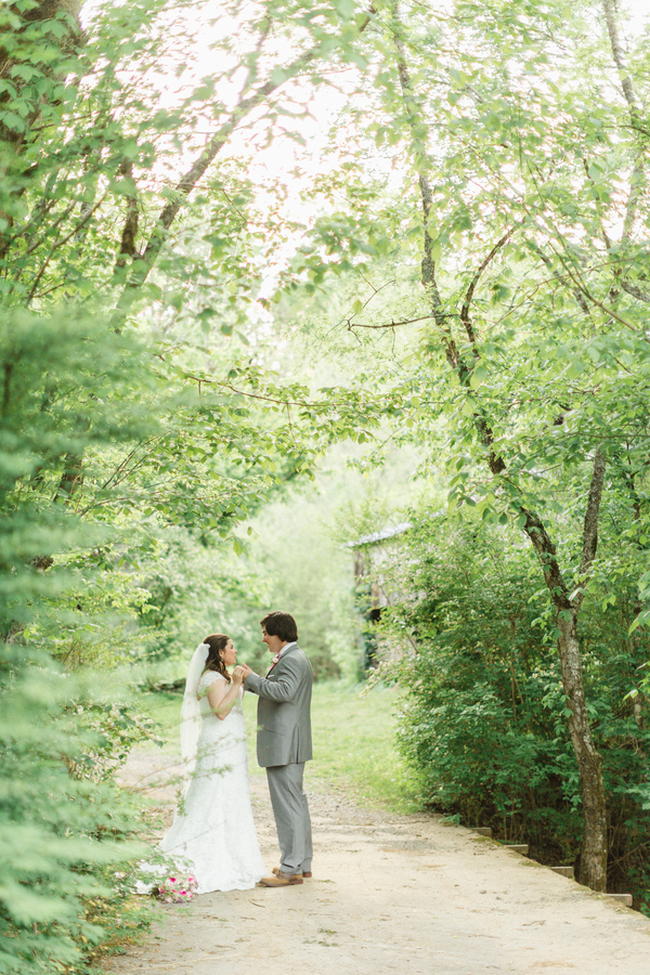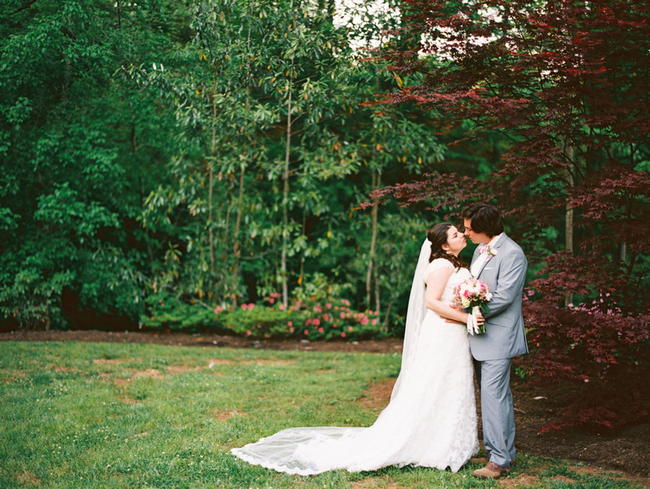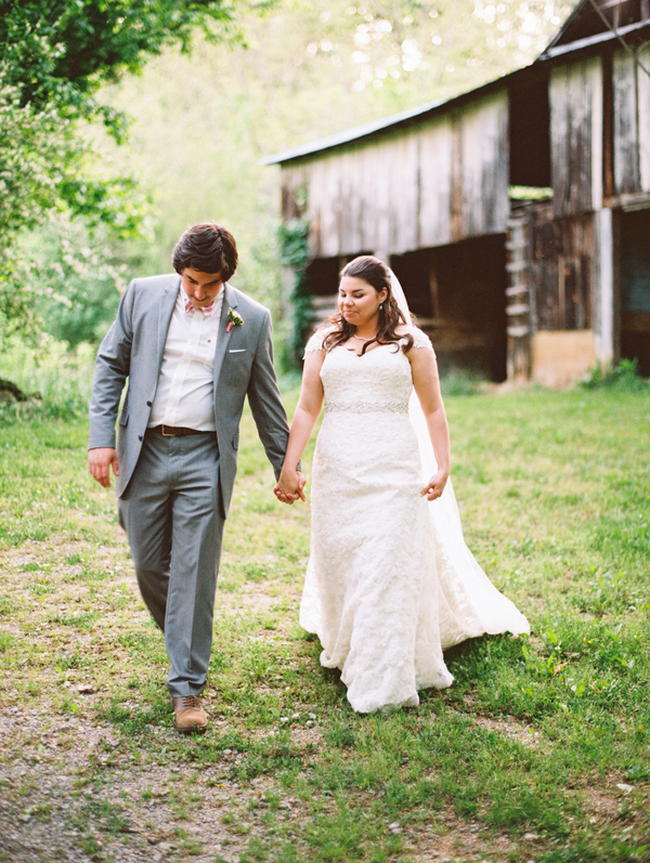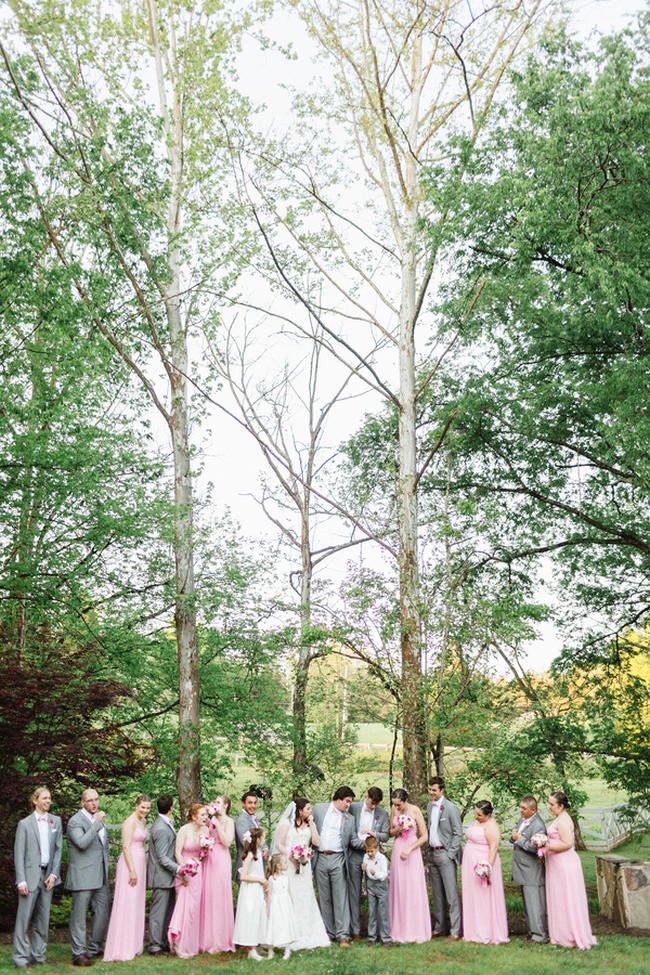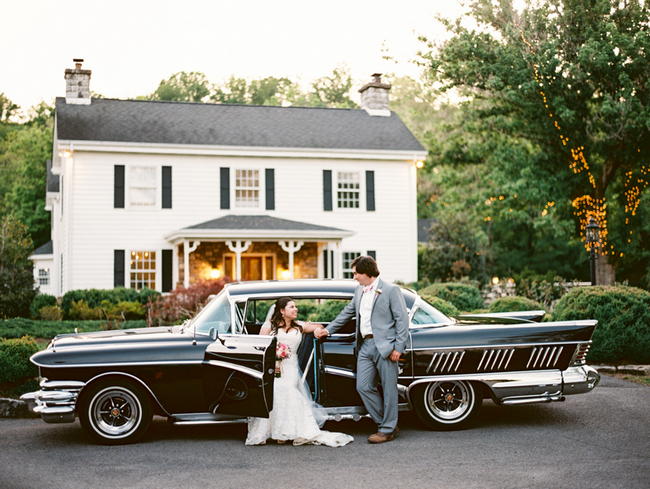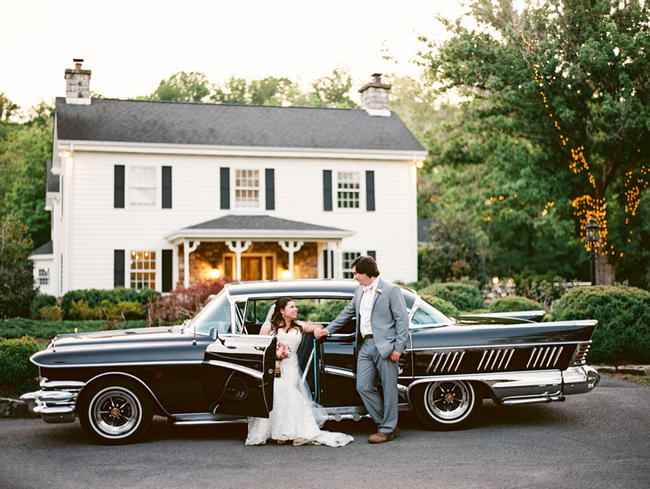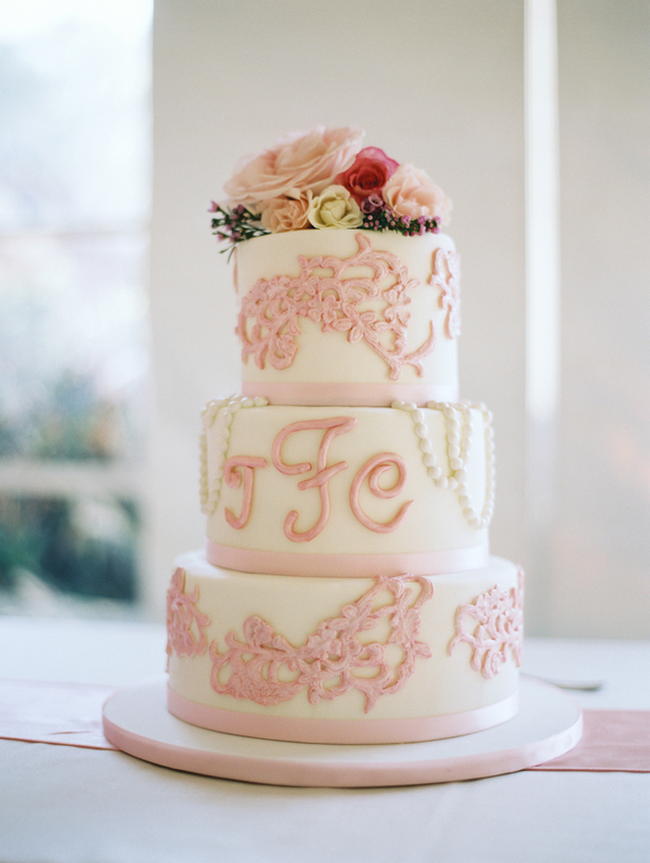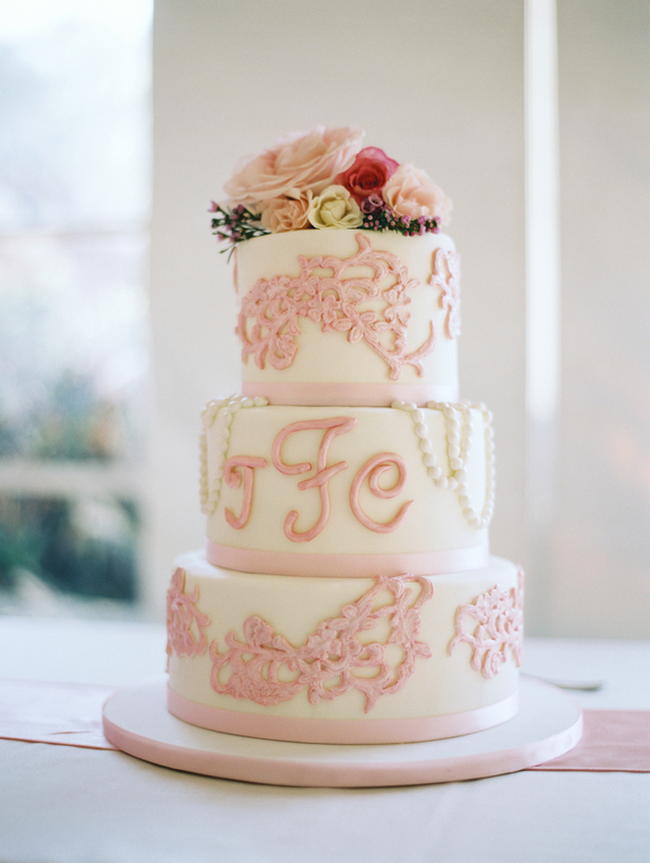 Wedding Playlist:
Both of us were so ecclectic that we had a little bit of everything. Our first dance was To Make You Feel My Love by Adele. My father/daughter dance was Butterfly Kisses by Bob Carlisle. One of the few requests that we had was to play a mashup of TN and Al songs, since I'm a TN fan and he's an AL fan. We also played of his mother's favorite songs.
Advice for brides-to-be:
Make sure to take time out of your busy planning to have dates with your fiance. Don't talk about anything wedding related during this time. Not only does it keep the stress down butt it helps to remember why you're doing all of this in the first place!
Be honest with your vendors about your budget! You would be surprised what they can do within your price range and many times, they'll surpass your expectations!
The most useful things I had were going to bridal shows and getting feedback from other brides. Good or bad, they will tell you their honest opinions.
If you're a fan of celebrations in the beautiful outdoors just like me, here are a few more outdoor weddings you might just fall in love with.
 ♥ ♥ ♥ CREDITS ♥ ♥ ♥
Photographer: JoPhoto | Venue: Dara's Garden | Videographer: Cody Allen Productions | Dress: White Lace and Promises | Brides Hair & Make-Up: Southern Sirens |Flowers: Designs by Melissa Timm | Pastor/Officiator: Andrew Crowe | Catering: Rothchild Catering | Cake: Sugarbuzz Cakes |  Rentals: Event Rentals by Rothchild  | Music: Corey Ozair with Music in Motions Productions | Stationery: Magnetstreet | Wedding Planner: Krystle Whitney Event Design and Planning | Shoes: David's Bridal | Suits: Belk