Cheerful Mint, Purple, Yellow Garden Wedding ♥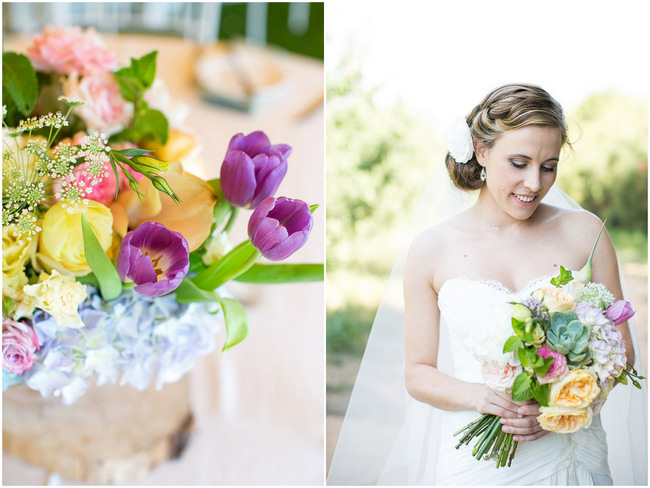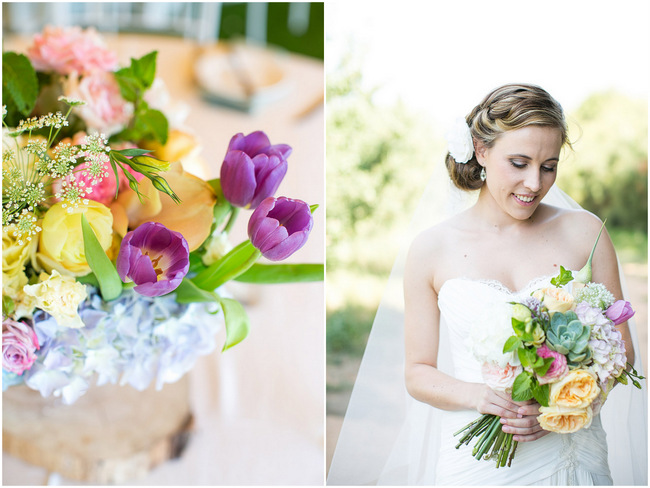 Chané and Stephen's totally bright and cheerful outdoor garden wedding, captured by Adene Photography at Olive Rock, is brought to life with the most colourful display of blooms created by the talented Anli Wahl. With a champagne station, and all-you-can-eat softserve ice-cream station and home-baked fudge brownies, I think it's safe to say that this wedding certainly was a sweet treat.
From the bride:I have always known I wanted a bright, colourful garden wedding. While I love the vintage look, Stephen has more modern taste, which made Olive Rock such a perfect venue. It has the most beautiful gardens and outside area which I loved, and a lovely modern building. The most important thing for us was always that everyone that was celebrating with us should have the most awesome time. So we tried to keep it simple and elegant, to stay away from wasting on too many little details that everyone doesn't always even notice, and to make sure that it is a fantastic party. And I think we definitely succeeded in that, it was a beautiful warm summer's night and everyone looked like they were having a great time!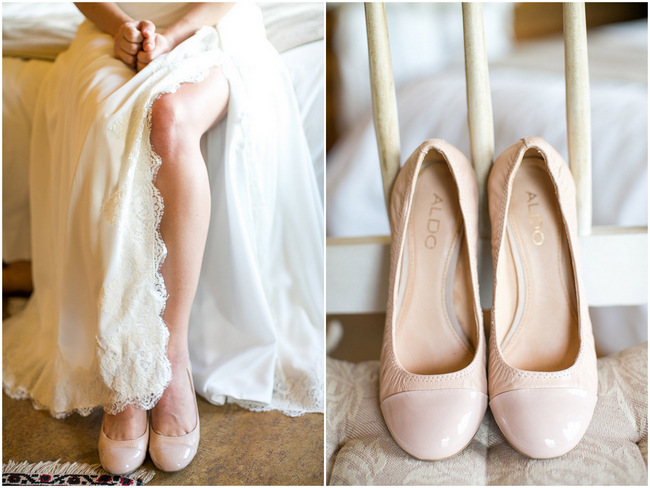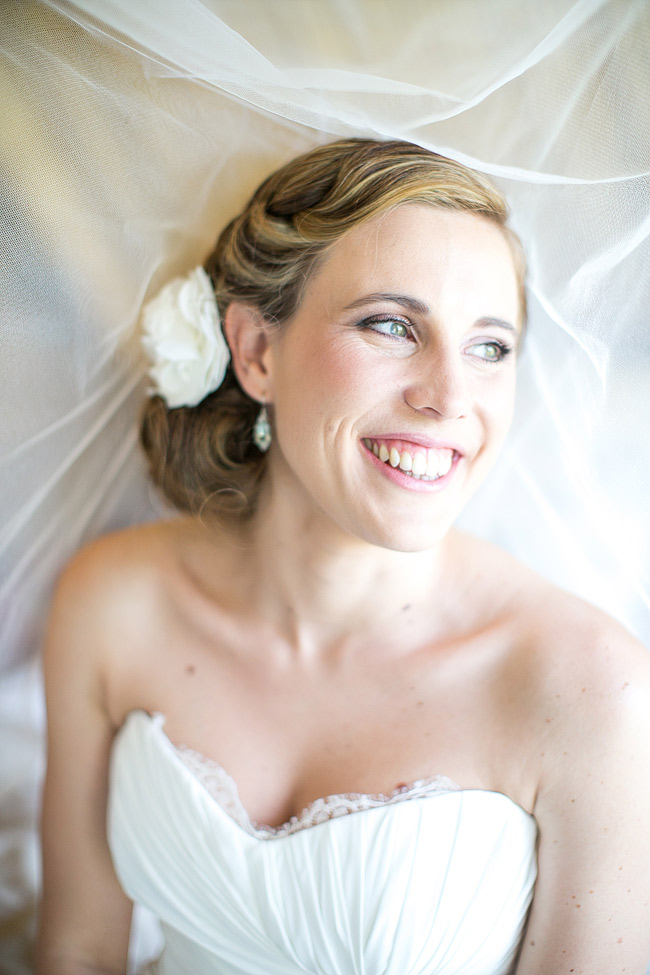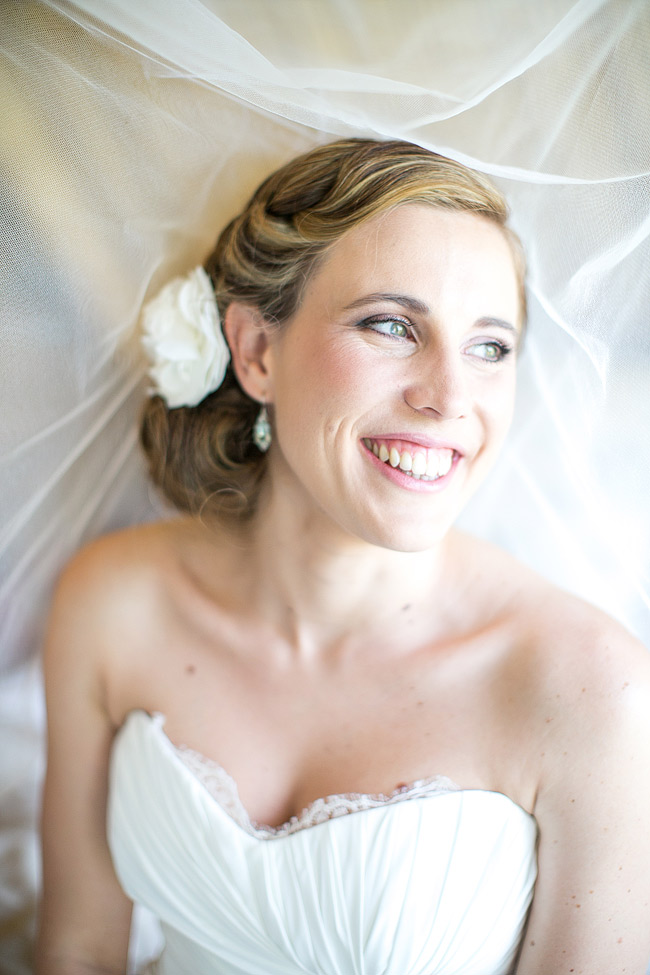 Love Story: Stephen and I met when we were in matric – he was my best friend's blind date to a dance! The sparks first flew at the "after party" – which happened to be on the farm across the river from where we got married! We both went to Stellenbosch University and there our romance continued for the 6 years that I studied, and then we had to endure long distance for 2 years while I completed my internship in Port Elizabeth and he was working in Cape Town.
Proposal: I was visiting Stephen from Port Elizabeth for the weekend, and we went to Sutherland to visit his parents. We both love the outdoors and being in the veld, and spent all of Saturday driving around in the Karoo. We had a picnic on the farm where he grew up, and then we 4×4'ed up the escarpment to a spot with a view over the entire Ceres Karoo. It was really breathtaking, and there on the edge of the cliff he went down on one knee and asked me to marry him! It was such a perfect moment.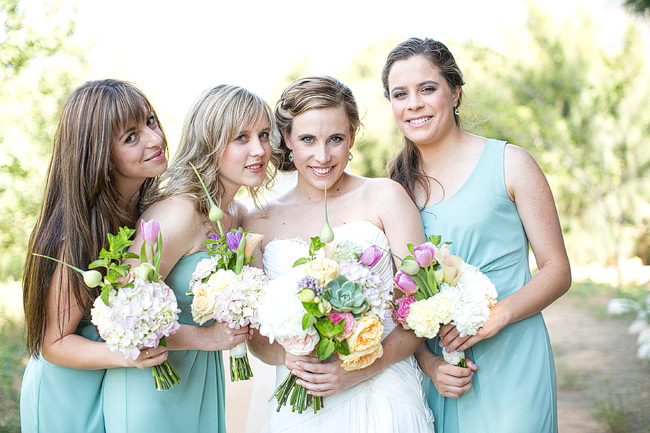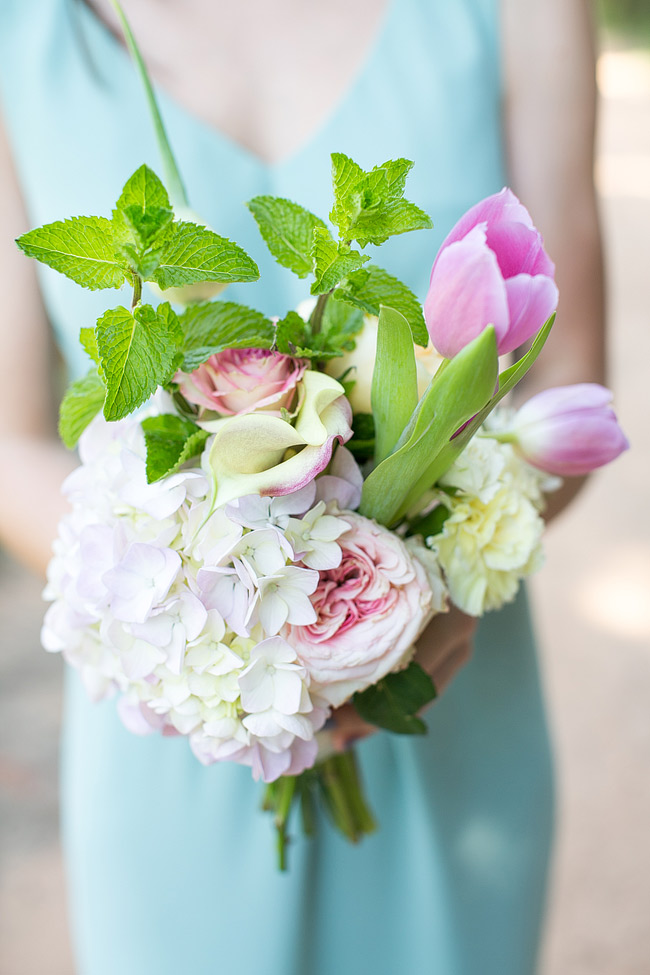 Bouquets: All the bouquets had classic soft colours that matched the rest of the colours, but with an interesting edge here and there – greenery, herbs, and spiky plants!
Wedding Dress: I was absolutely in love with the vintage style lace detail, the beautiful ivory Georgette, the long train with scalloped lace, and of course, the cheeky slit with lace scallops! My hair and earrings were also a soft, romantic, vintage look. My earrings were really special to me – my younger sister Mia, who was also one of the bridesmaids, is a jewellery designer and she made them, and the ones that the bridesmaids wore, herself!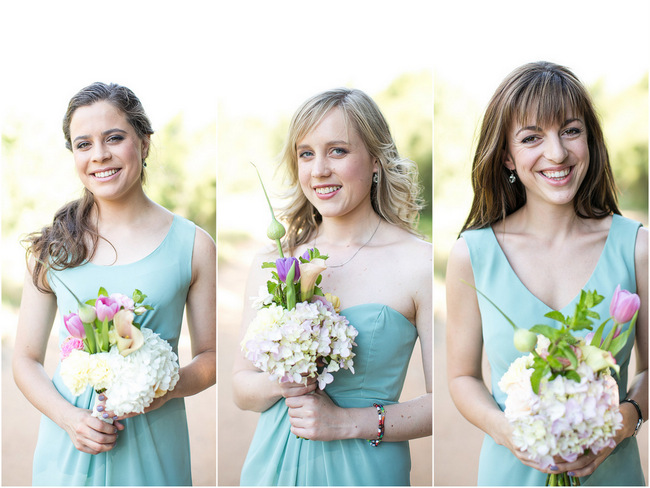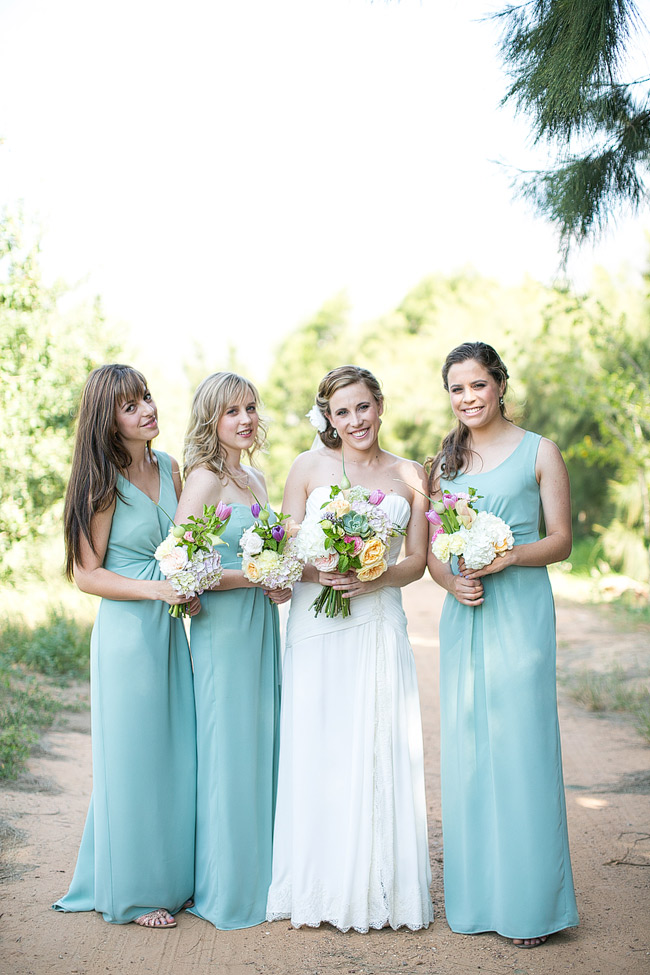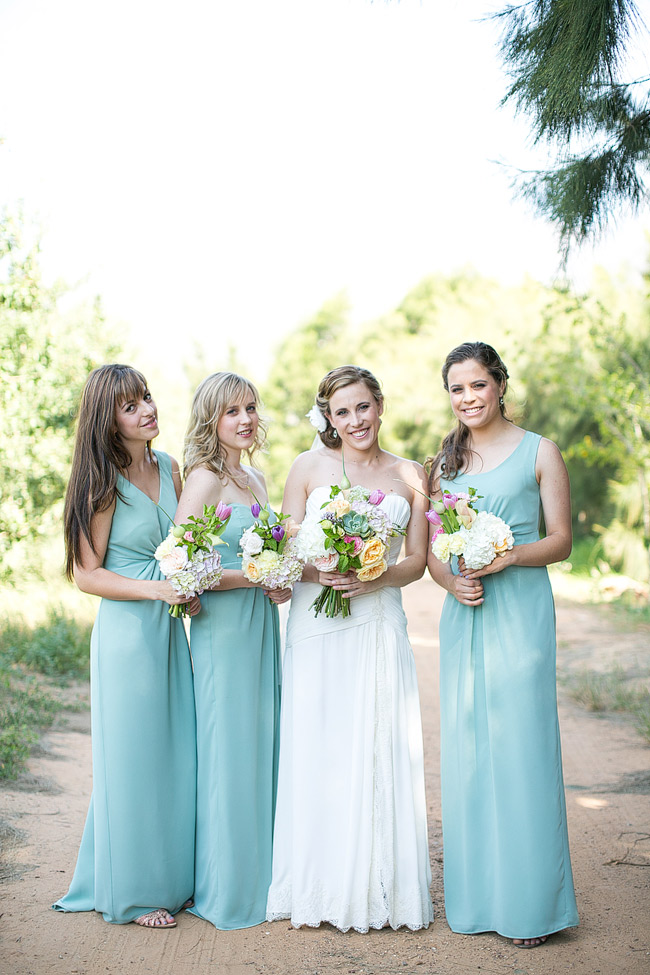 Bridesmaids Attire: The colour of their dresses was exactly the colour I had always dreamed of having in my wedding, and I wanted them to also be soft and romantic but with a personal touch to each of them.
Groom and Groomsmen's Attire: Stephen wanted a more modern look, so his and the groomsmen's suits were simple, elegant and stylish.  The boys refused any flowers pinned to their suits, so Sugarbird made them their very cool "Groom" and "Wingman" pins – which they loved.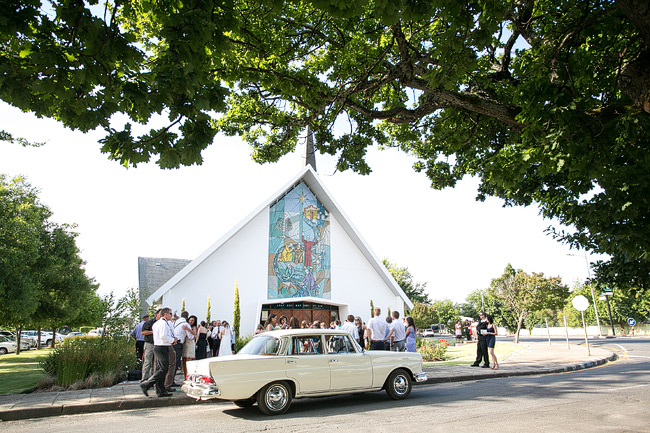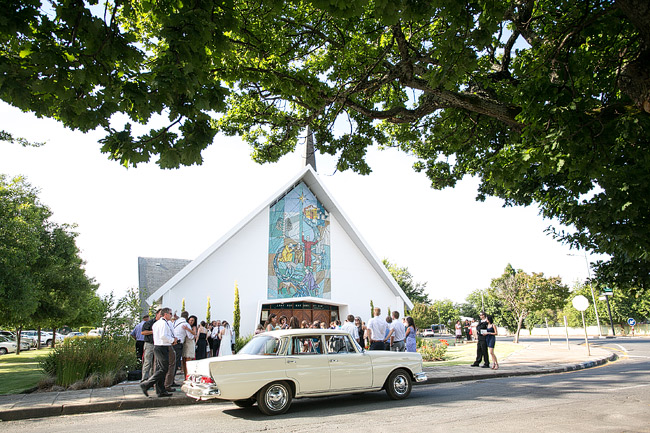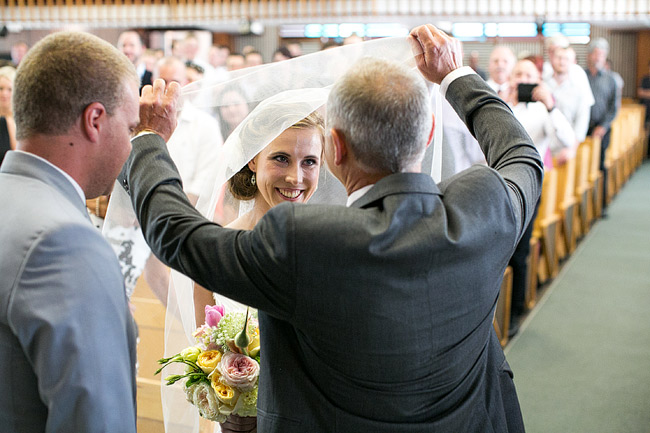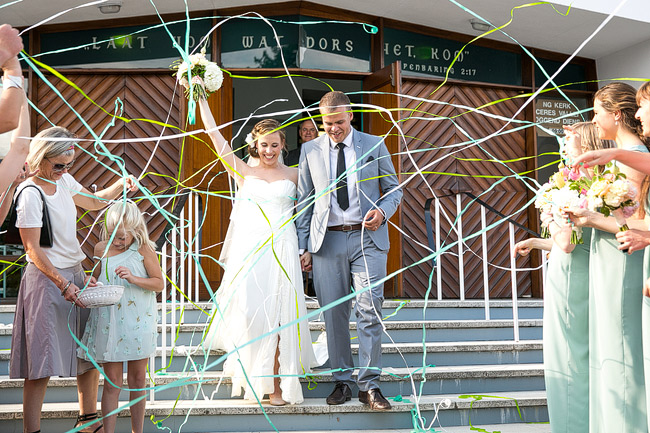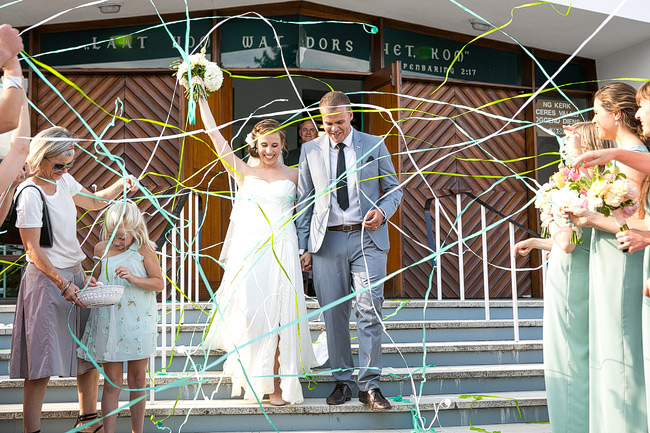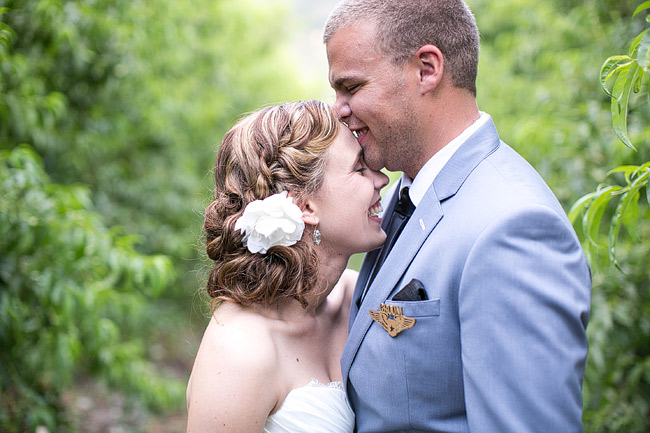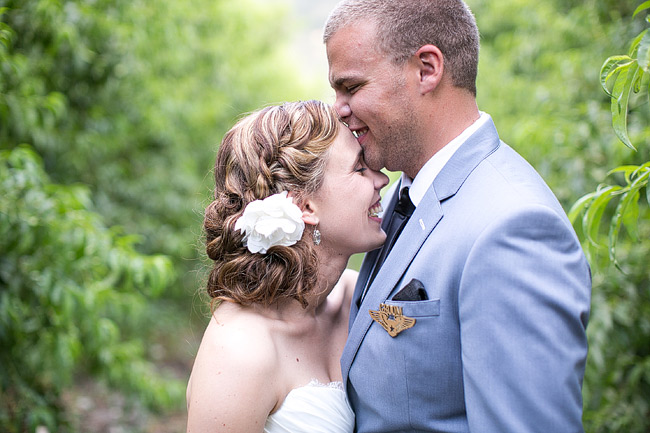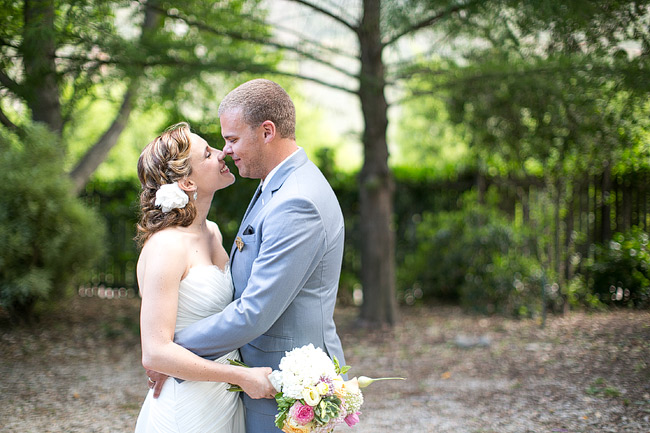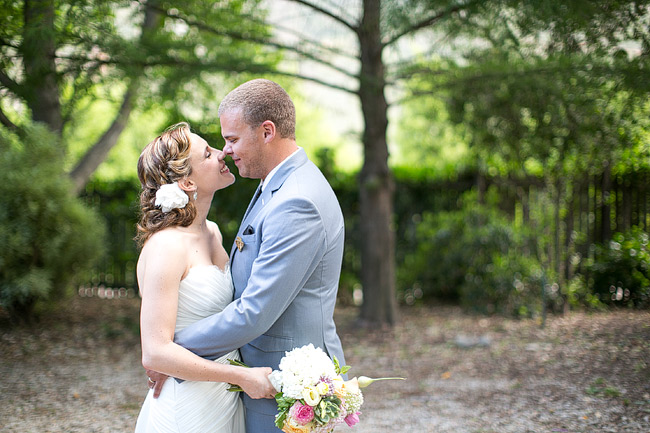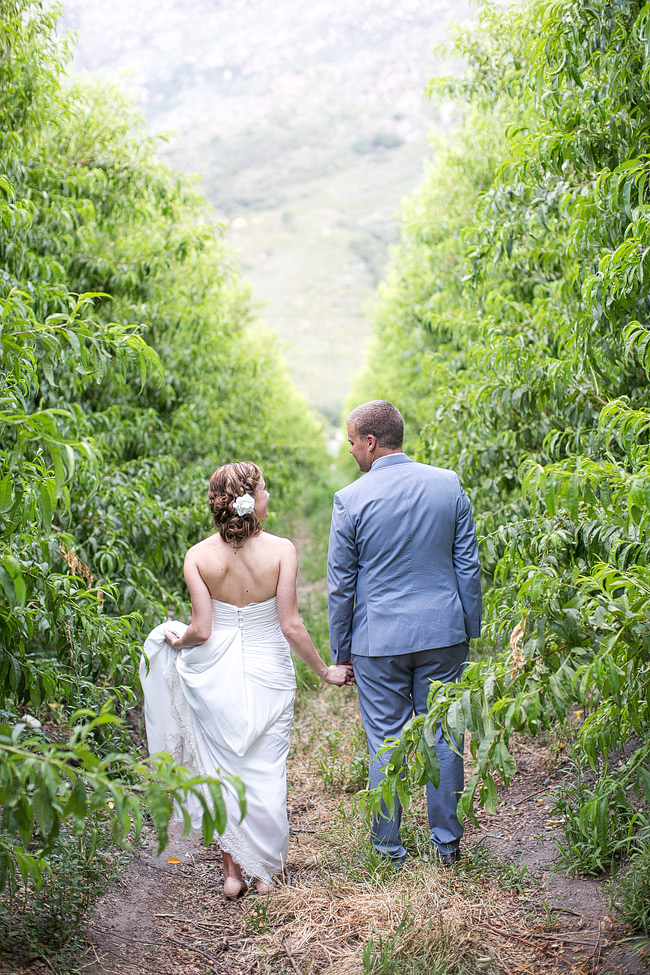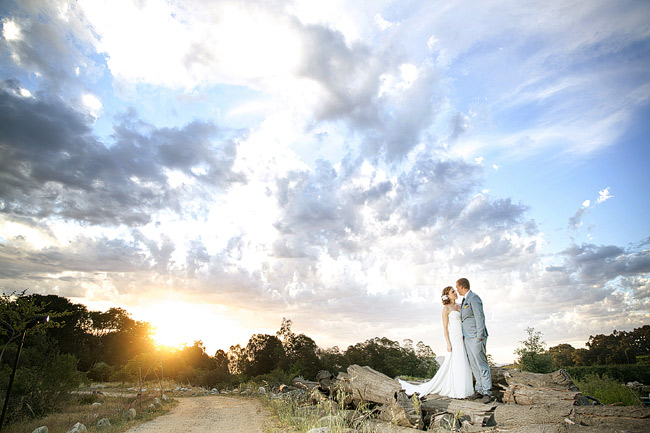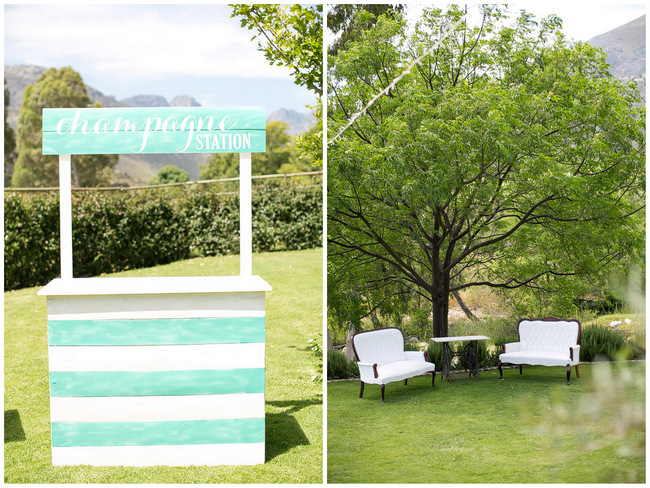 DIY Champagne Station: Stephen and his best man, Viljoen, came up with the idea, and then built and painted the "Champagne Station" which we used during the predrinks. They put a lot of hard work into it and it looked really awesome!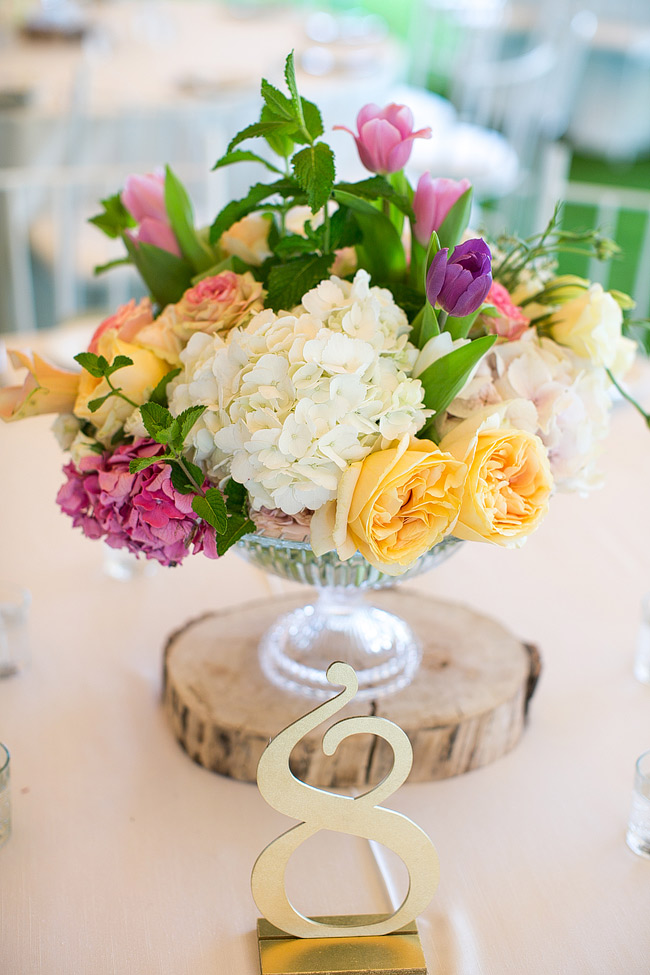 Wedding Décor and Flowers: I wanted pretty much only flowers and candles on the tables. Luckily, with someone like Anli Wahl doing my flowers, I knew I had no need to worry about it looking boring or too simple, they were stunning! Beautiful soft colours that matched the wedding theme perfectly with something a little different in each arrangement. For other décor we had naked bulbs strung up in the tent, which had a beautiful warm effect. On the grass we had little vintage couches and a fairy light ceiling which looked very romantic later at night.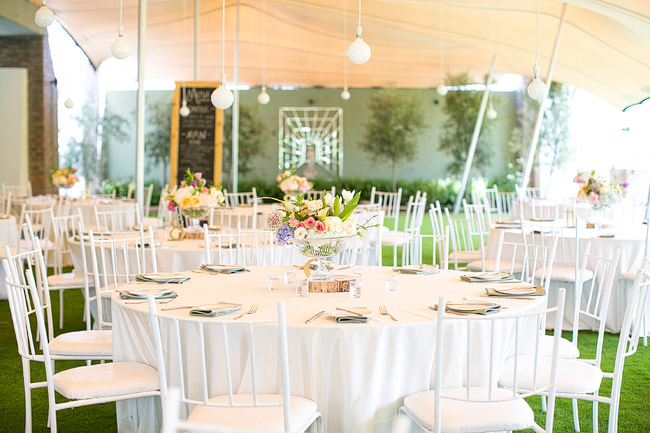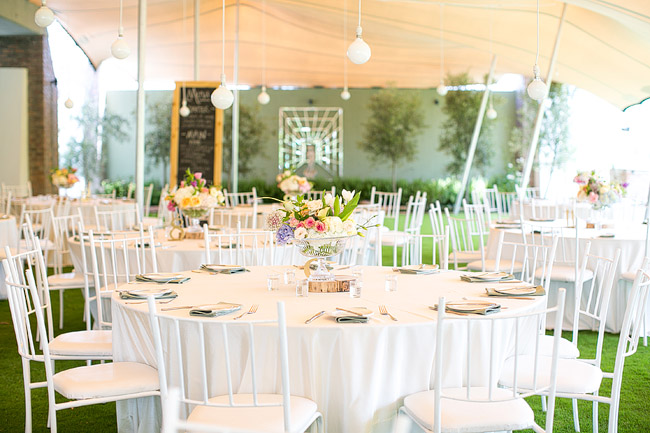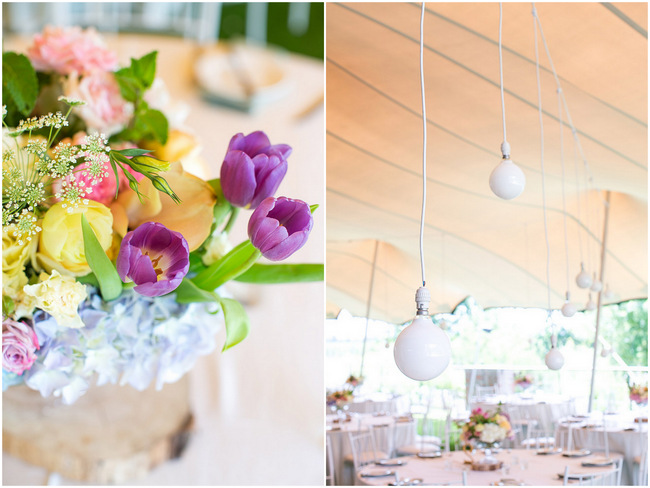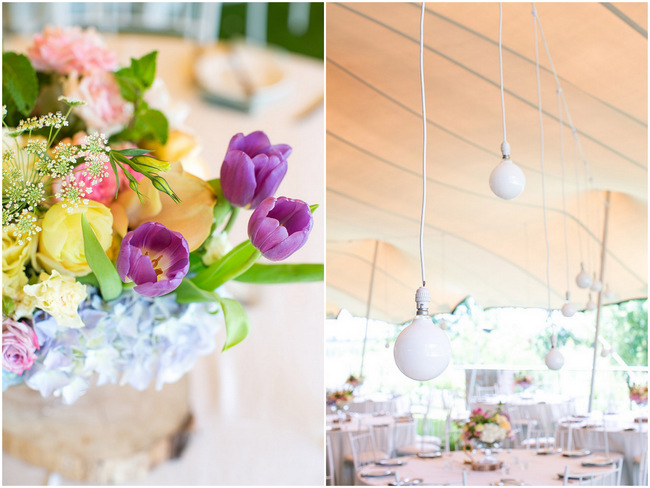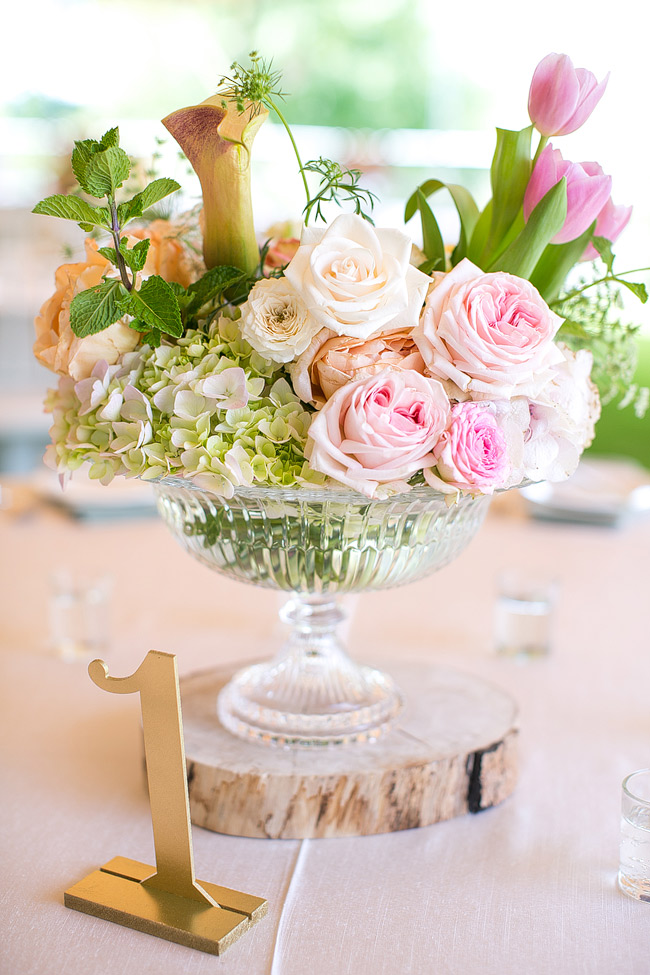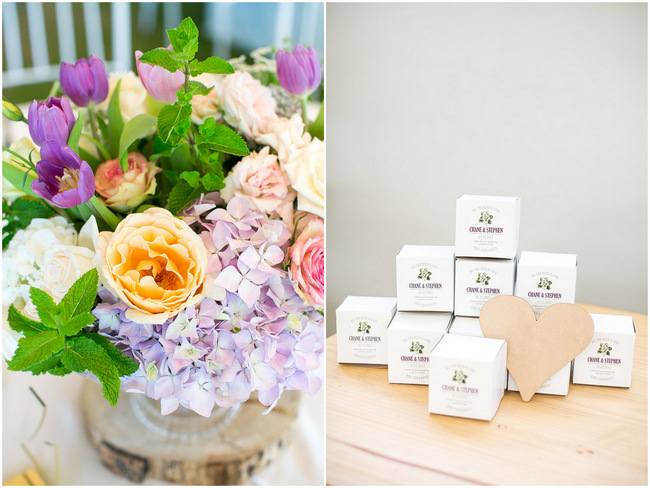 Wedding Favours: Stephen and I both felt that wedding cake often gets neglected for dessert, so we decided to combine wedding cake and wedding favours – we had little boxes made and the cupcakes doubled up as a present to take home.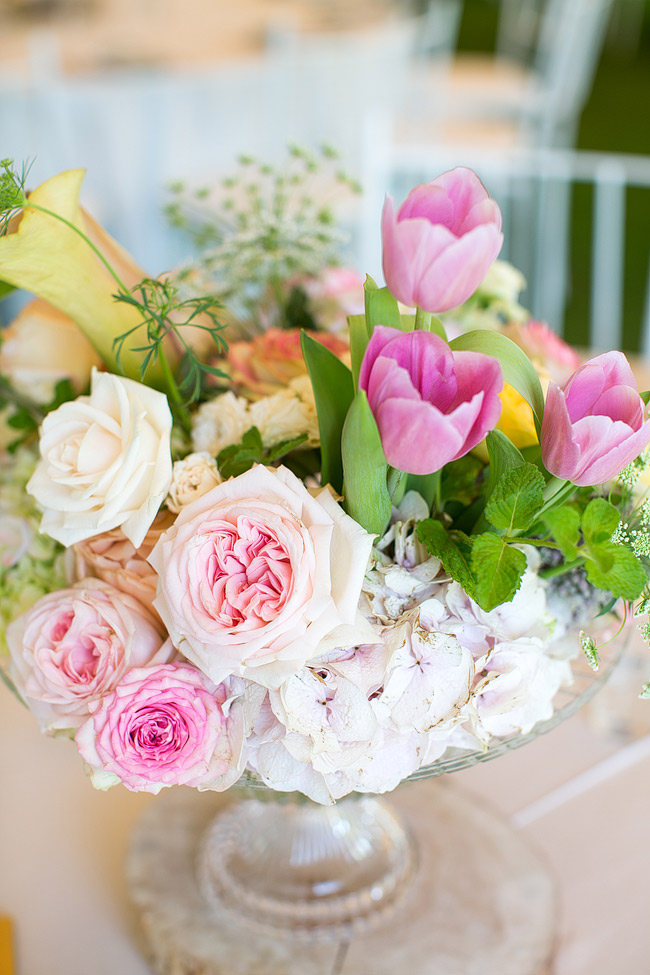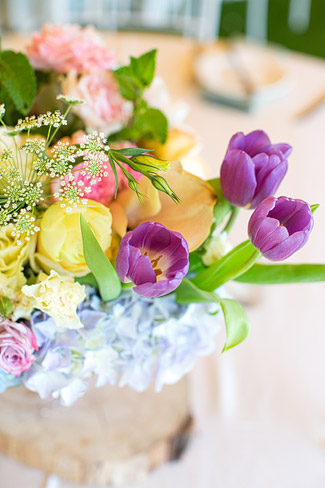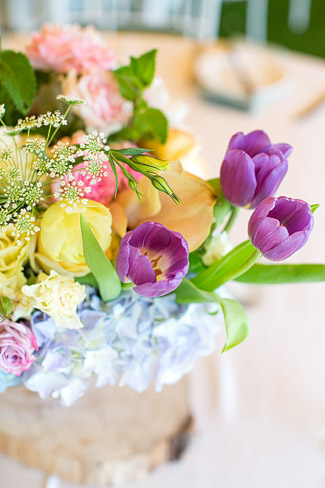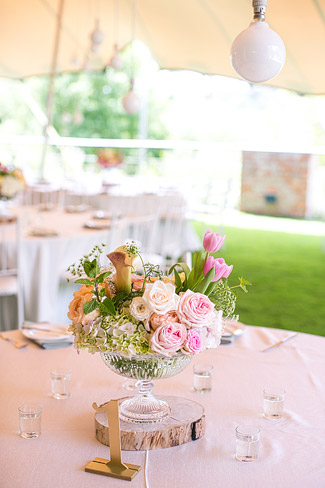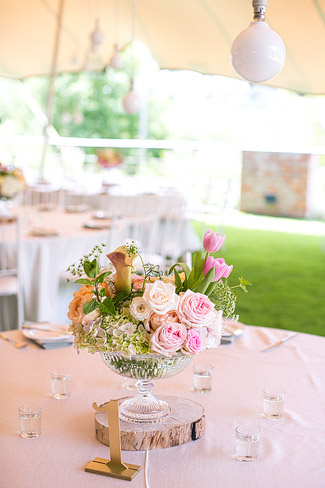 Advice for brides:
Try to get as much done and dusted before the second last week before the wedding, because in that week there WILL be last minute things that you need to sort out and you don't want to be all stressed and frazzled about everything that still needs to be done!
Get a wedding planner. I didn't have a wedding planner, but I do think it would be wise to have someone who is responsible of making sure everything runs smoothly and who can take care of the little problems that will inevitably come up on the day itself – you don't want to be distracted with those things while you're supposed to be relaxing and getting ready!
To save costs use your cake to double up as a wedding favour.
Cut down on spending on things that people might not even notice. Small details are special and can look really amazing on the photos, but they can also cost a lot of money and if you're on a tight budget they are really unnecessary – less can really be more!
Where you get married also makes a big difference to your overall costs – as soon as you move away from places like Franschhoek and Stellenbosch the venues and wedding service providers get a lot more affordable. I really liked supporting the local service providers, plus their work was as good as, if not better than, providers in other areas.
  ♥ ♥ ♥ CREDITS ♥ ♥ ♥
Photographer: Adene Photography | Wedding Venue: Olive Rock, Wolseley |  Wedding Décor: Goeters |  Cake: Bird Cage, Stellenbosch | Flowers:  Anli Wahl Flowers and Event Styling |  Wedding Stationery: Sugarbird  |  Dress: Robyn Roberts Bridal Wear |  Brides Hair: Talking Heads, Worcester | Brides Make-up: Adri Rossouw, Skin, Ceres |  Bridal Shoes: Aldo | Wingman pins – Sugarbird | Suits: Groom – Carducci |  Groomsmen's Suits  – Woolworths | – DJ/Music: Fanie from Play4U