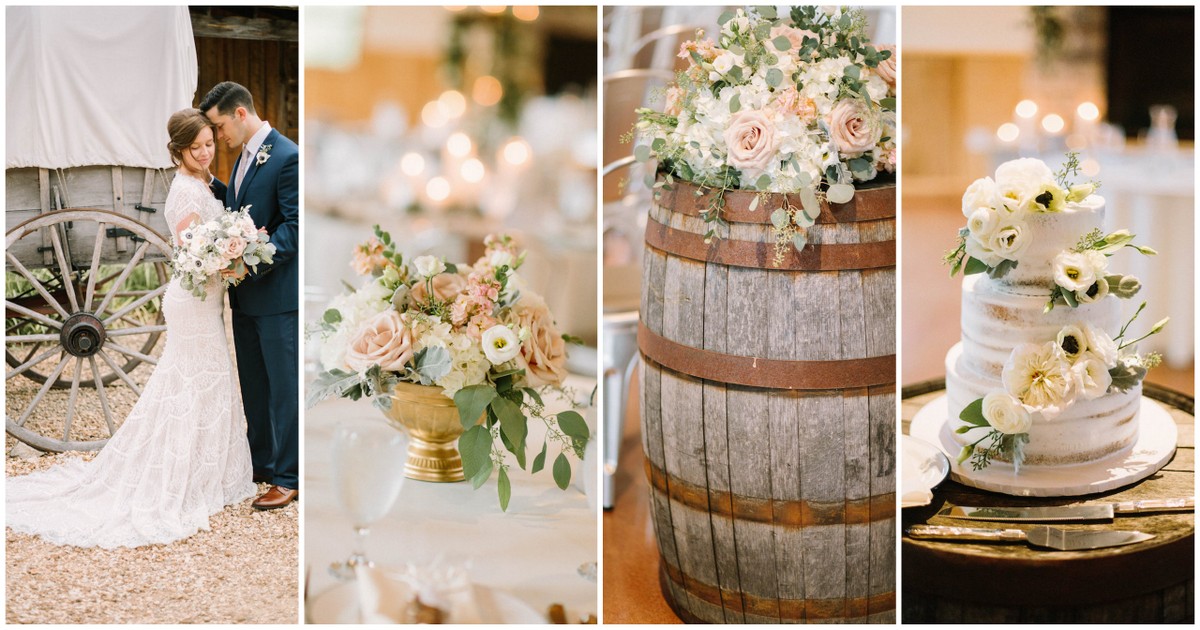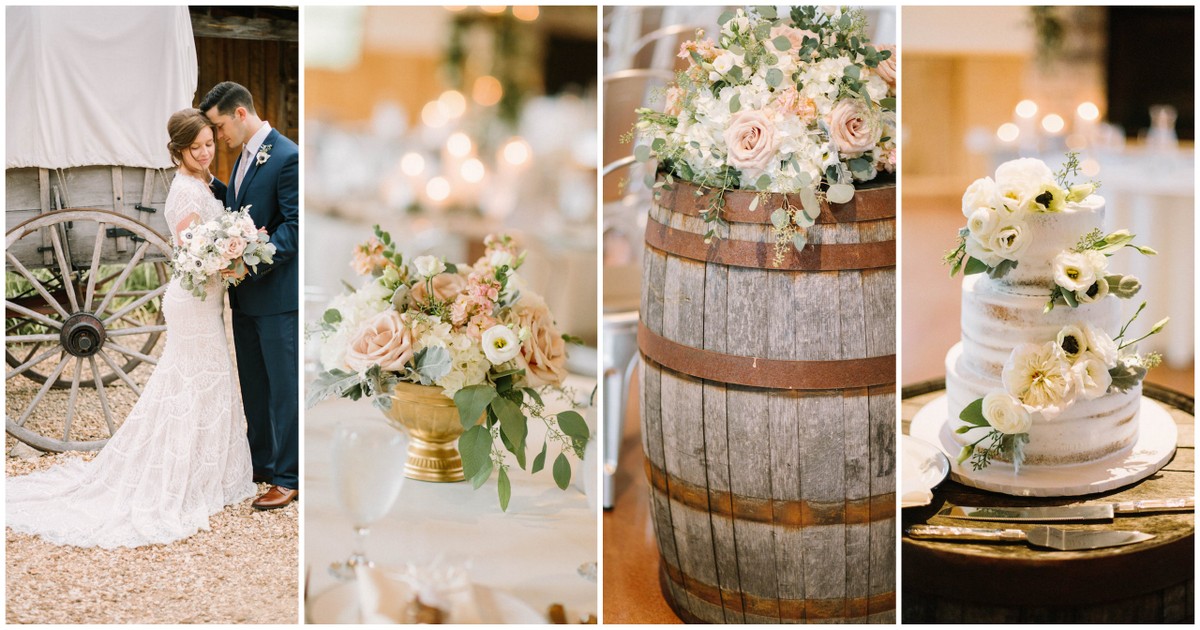 You know how we adore beautiful rustic weddings! Mikelle and Philip's ridiculously stunning rustic elegance wedding at Cedar Creek in New Haven, MO was filled with rustic, elegant wedding decor and details that you're going to want to steal! The romantic atmosphere was created by blending elegant decor with the rustic wedding venue –  a perfect depiction of the couple, as Philip is an outdoorsman and Mikelle is a city girl who loves a little bit of glam!. 
Mikelle says she fell in love with the Cedar Creek as the perfect rustic elegance wedding venue because of its gorgeous blend of rugged and romantic elements. Their wedding was formal and classy while still incorporating elements such as wine barrels, lots of white and greenery and a touch of glam. "My phenomenal florist Rachel of Twisted Willow Design worked with me to perfect each and every centerpiece to enhance the beautiful features of Cedar Creek," says Mikelle. And lucky for us, we're able to enjoy the gorgeous rustic wedding details thanks these gorge images from photographer Veronica Young.
We love that creative Mikelle painted a large canvas backdrop with her and husband Philip's names on it as part of their rustic elegant wedding decor. This super talented bride also painted their welcome sign – it's beautiful!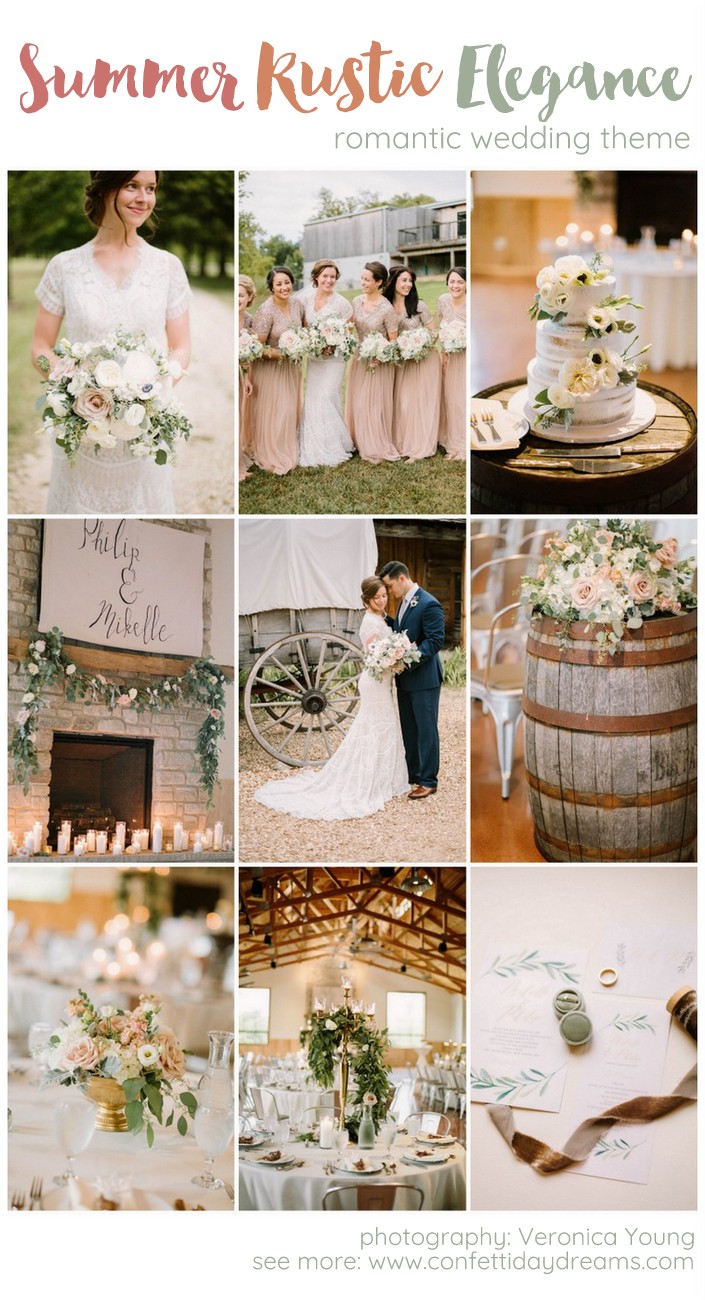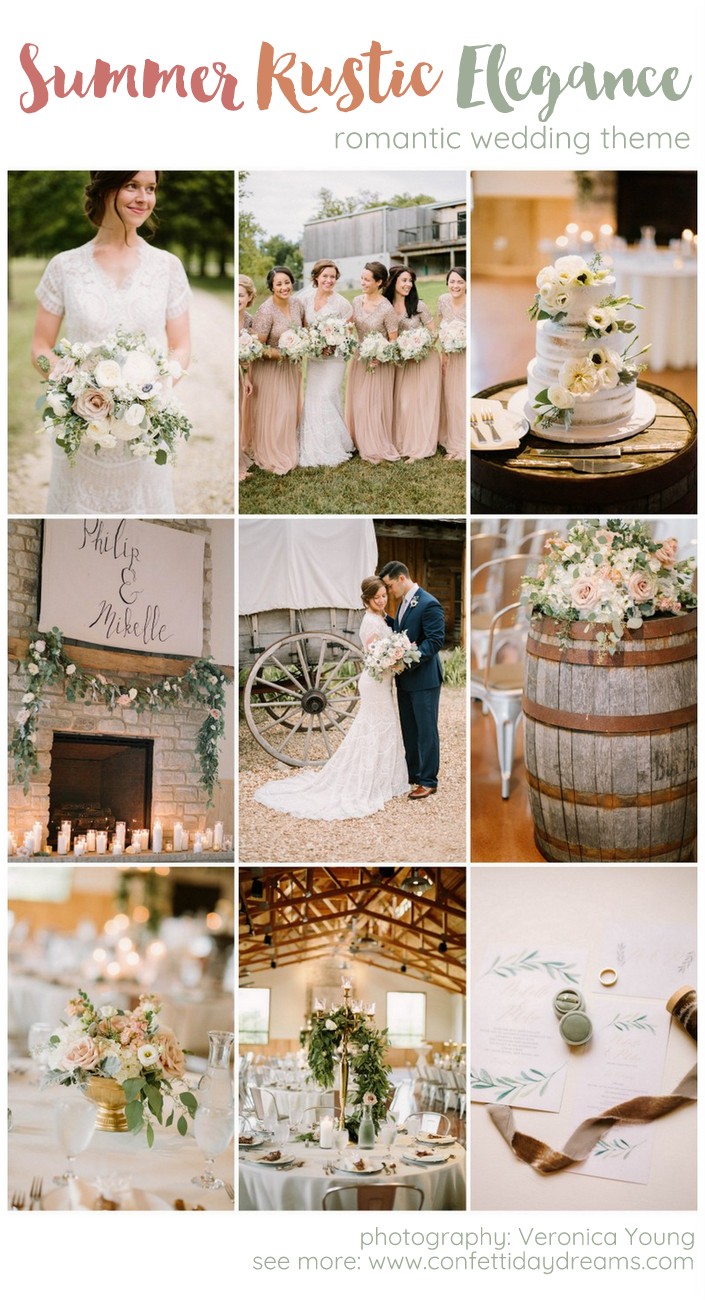 Stunning Rustic Elegance Wedding
Philip and I were introduced in the winter of 2015. I knew right away that he was a fantastic guy. He came from a wonderful family and had a good background. We got to know each other despite the physical distance between us. I fell in love with Philip very soon after we began dating. He was the pure definition of a gentleman. You might even say he's an old soul.There aren't many guys like that in this world. No one has ever made me laugh as hard as Philip and no one has ever made me feel so loved and special. Not to mention how stinkin' hot he is either. Ha! 😉
Philip proposed on April Fool's Day and it didn't even register until after the ring was on my hand. I would have never thought he would play a joke like that in me, so I knew it was the real deal. He proposed in front of the most beautiful, old dairy barn in Louisiana. It's not far from where we live now, so it's pretty special being able to drive by every day. It created a gorgeous backdrop for our hidden photographer to capture some really beautiful photos.
Mikelle wore a breathtaking Madison James dress for her elegant rustic wedding. She added a sleeve to the dress, which made the dress look even more stunning and elegant. She says the dress fit perfectly and was surprisingly comfortable!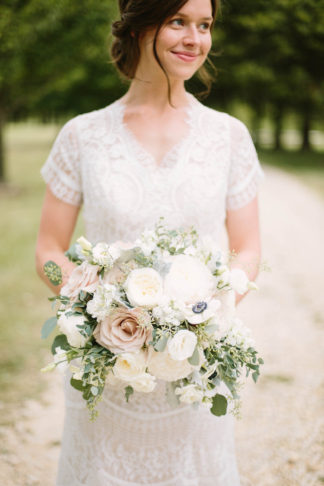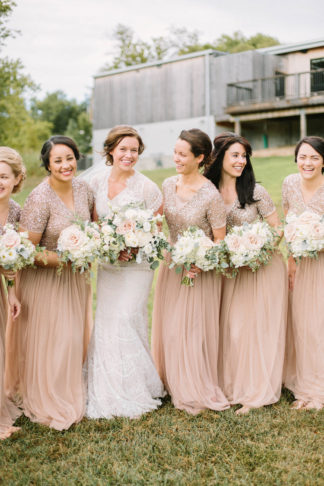 My beautiful bouquets were a combination of spray roses, garden roses, eucalyptus, and other greenery. My bouquet featured anemones which incorporated the groom's navy color. That flower distinguished my bouquet from the bridesmaids. Twisted Willow Design made my every wedding dream come true. When Rachael handed me my bouquet, I had tears rolling down my cheek. I think that was my favorite visual aspect of the wedding.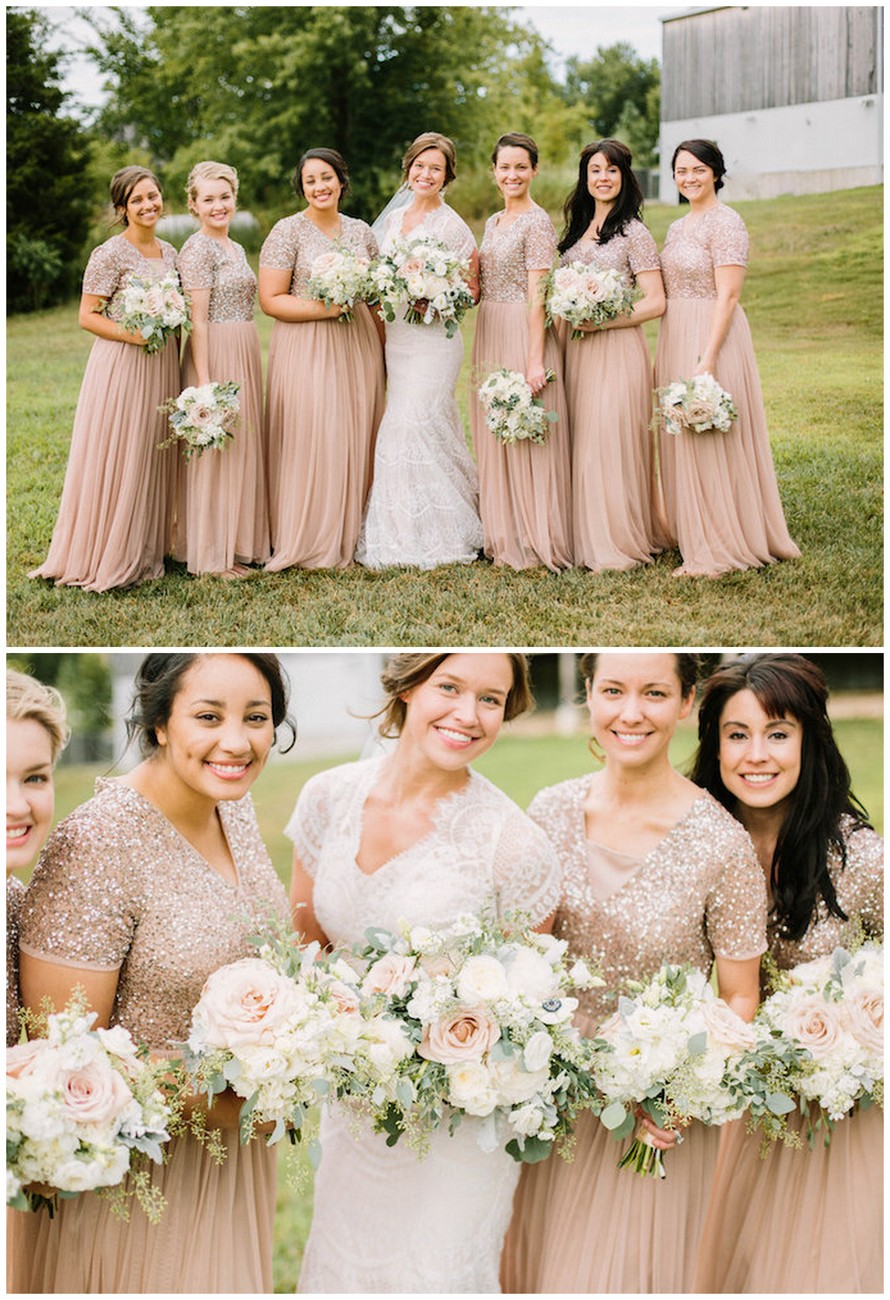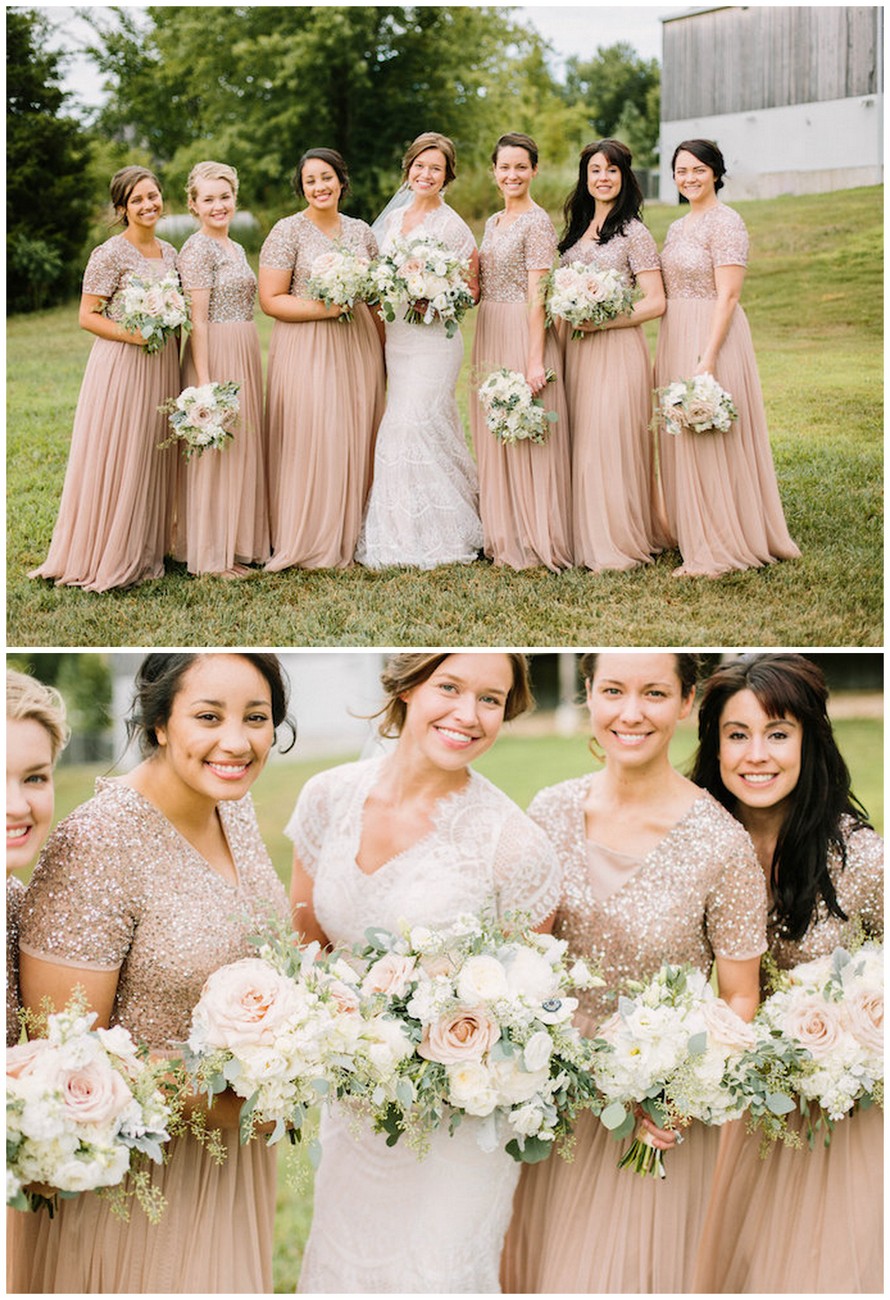 Our bridesmaids wore a blush tulle dress with a rose gold sequin top. Their bouquets complimented the blush bridesmaids dresses perfectly.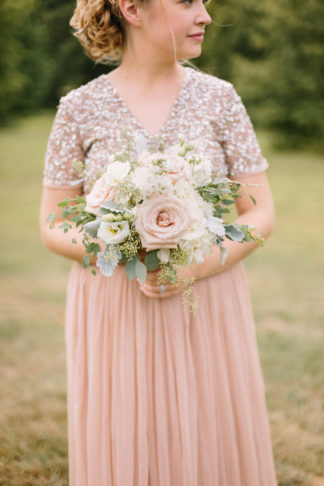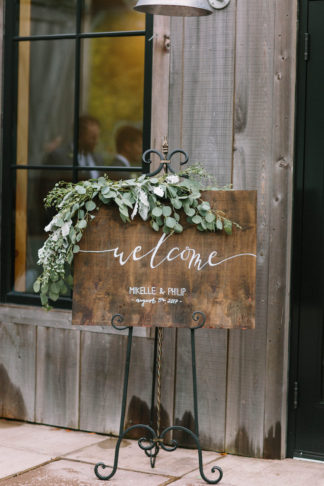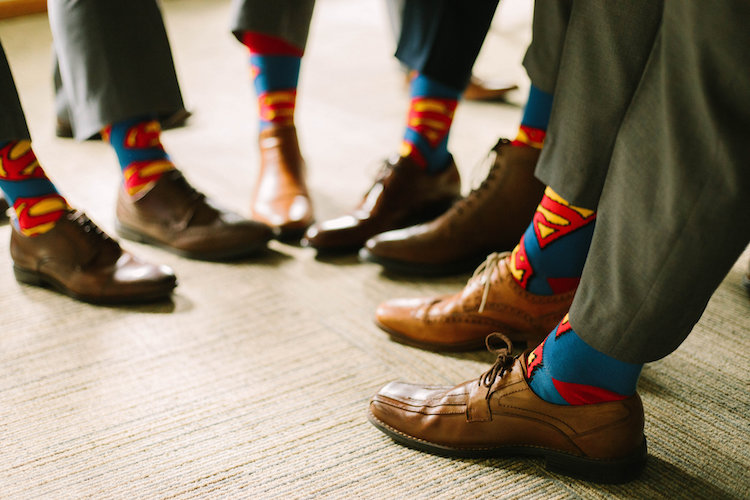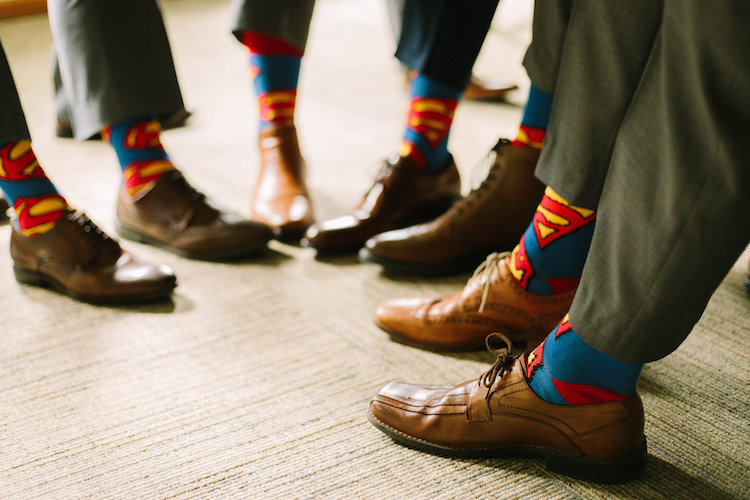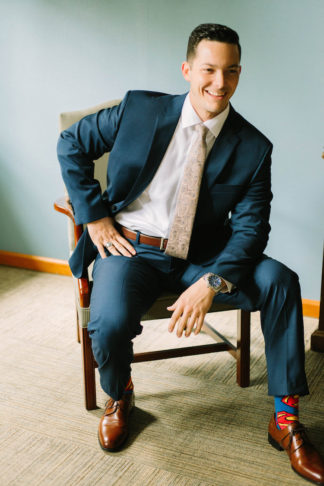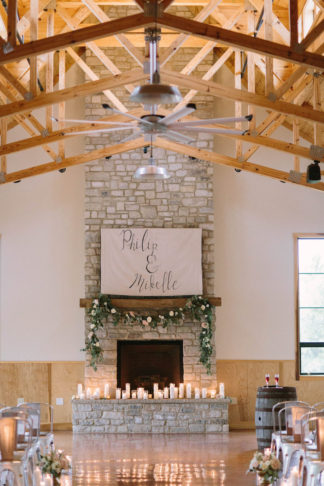 My handsome groom wore a bluish navy Joseph Abboud suit from Men's Warehouse and a champagne paisley tie. He matched my bouquet with an anemone boutonnière.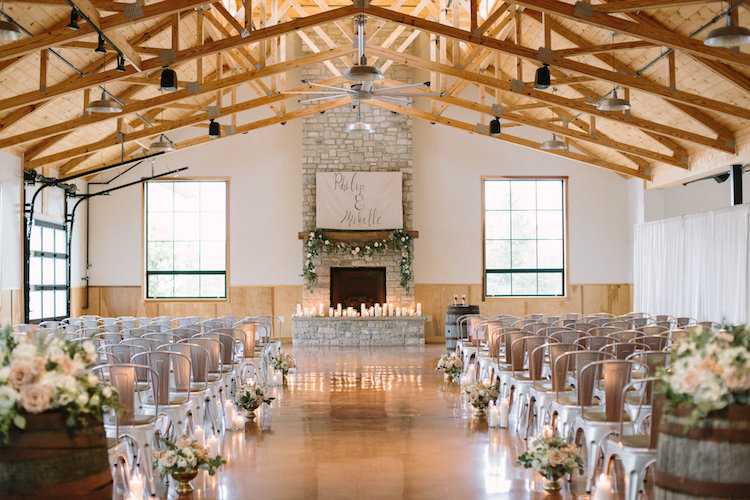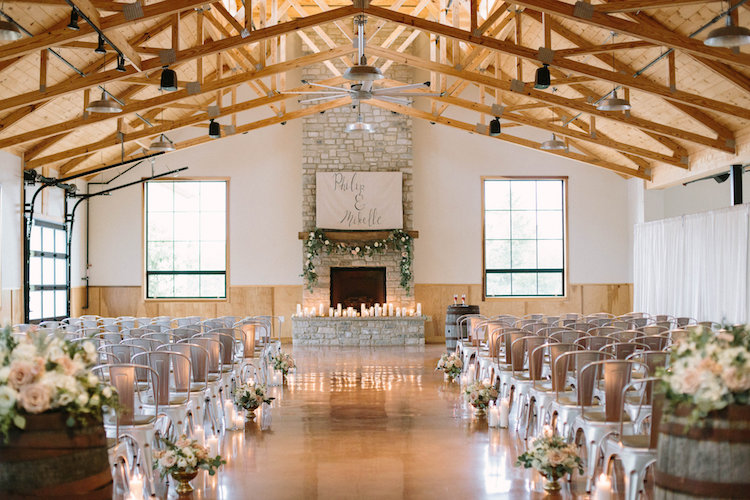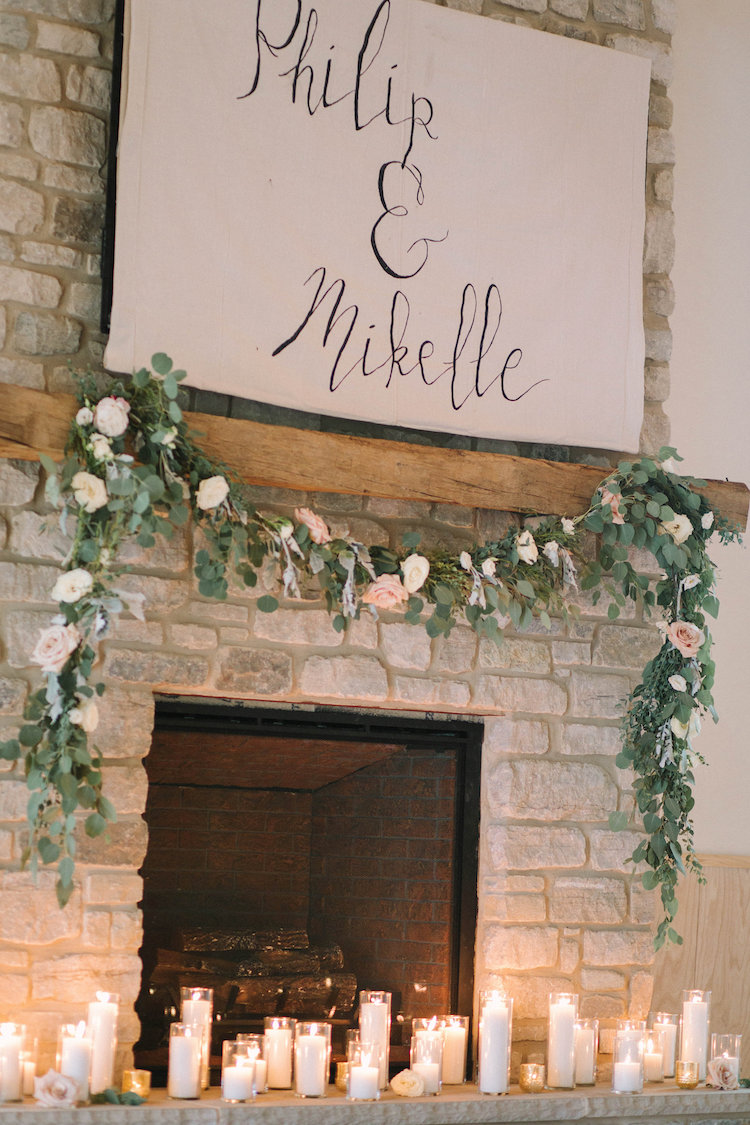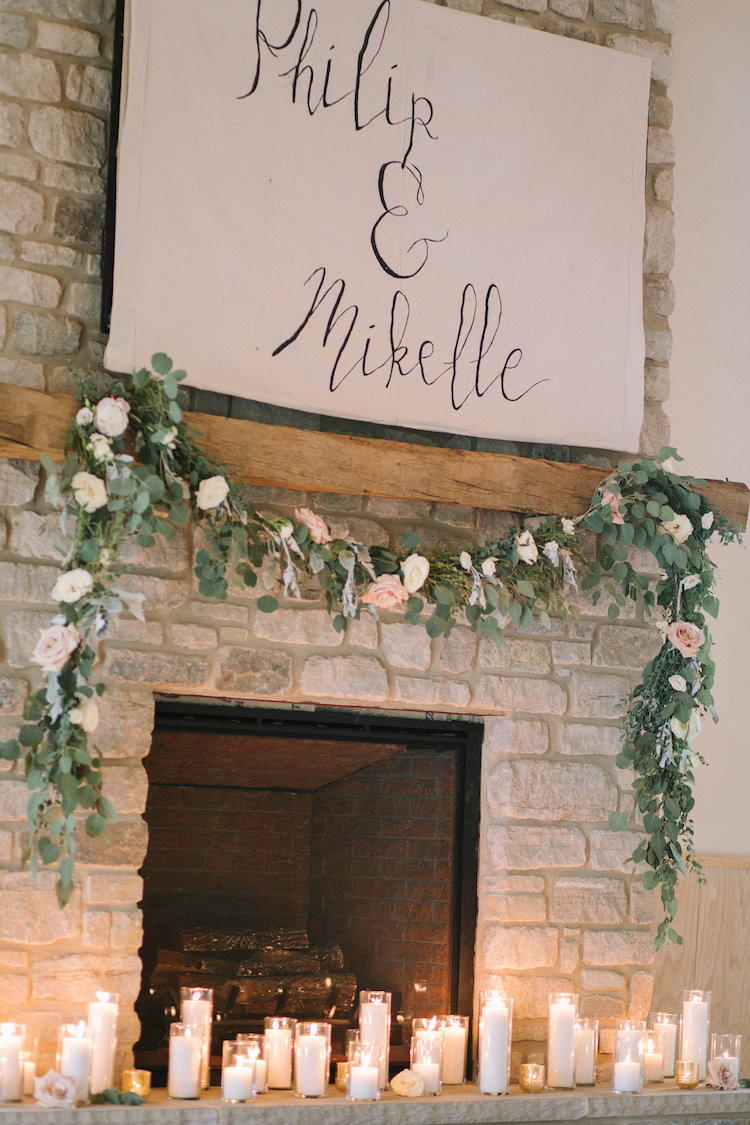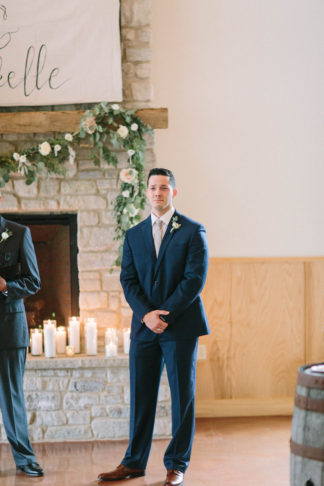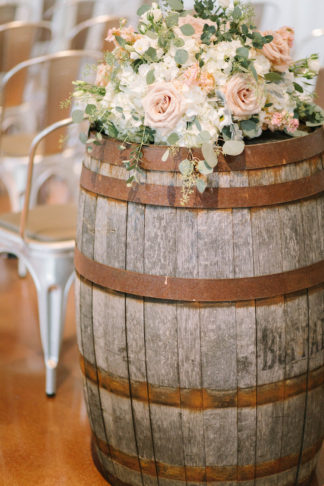 I made my grand entrance through the barn doors right when How Long Will I Love You by Ellie Goulding started to build. Philip and I decided to take communion during our ceremony as part of our unity ceremony as Jesus We Love You by Bethel Music played. It was a very sweet moment in time to spend with him and his grandfather who led us in communion. We had a wine barrel off to the side where we took our communion.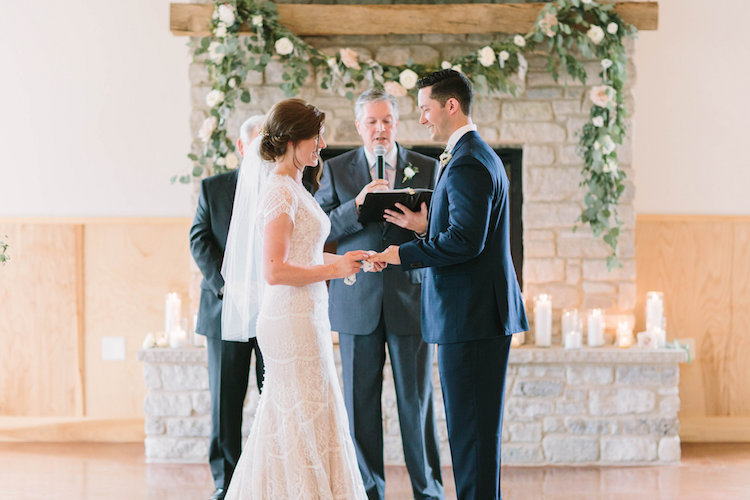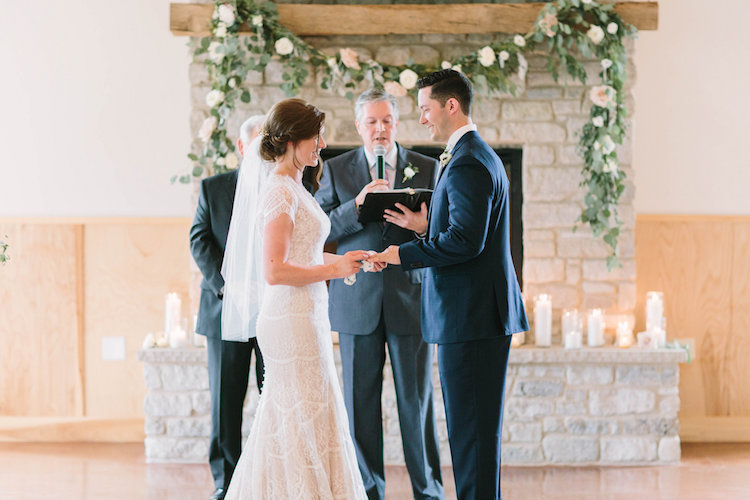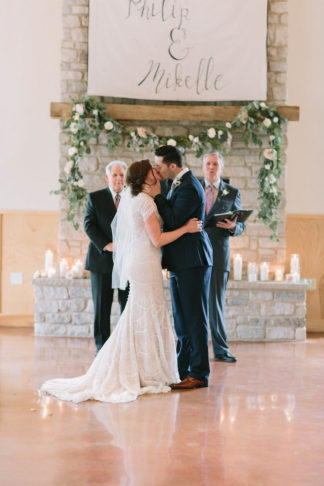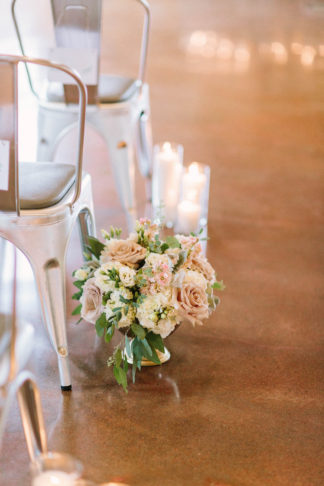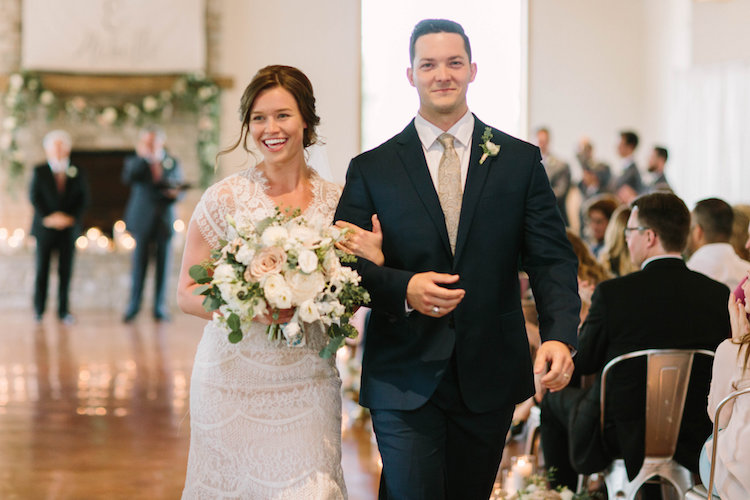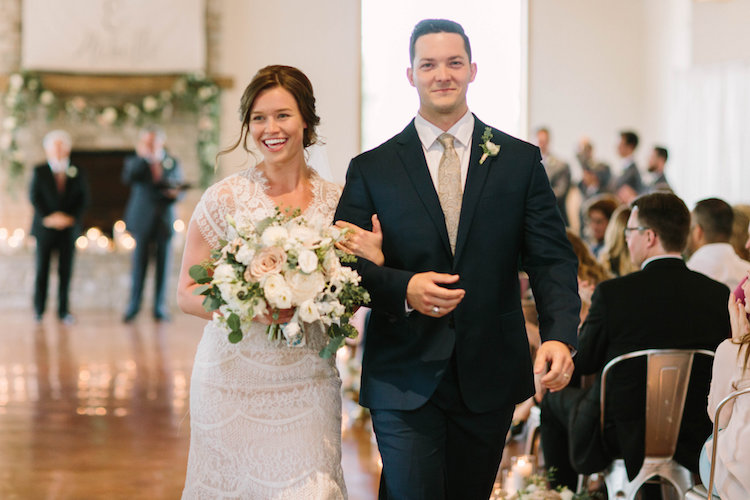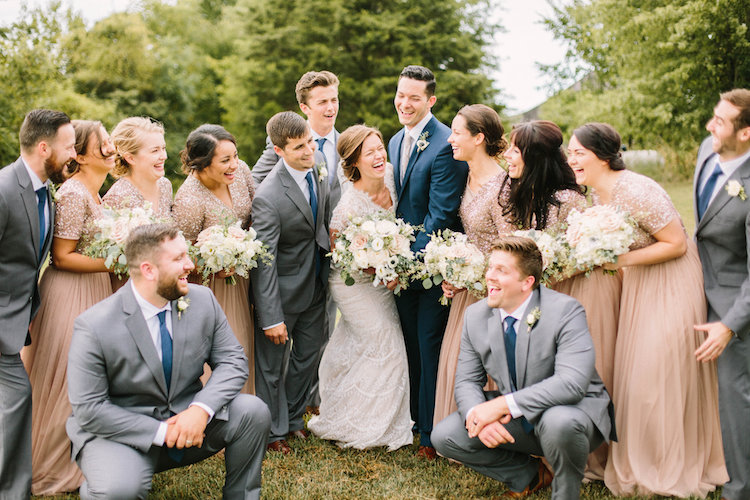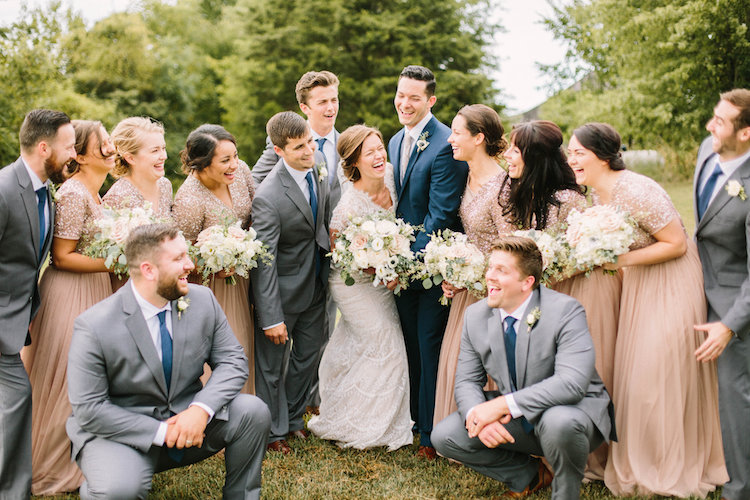 The groomsmen wore charcoal suits with navy ties. Their white rose boutonniere accompanied the bridesmaids' bouquets beautifully.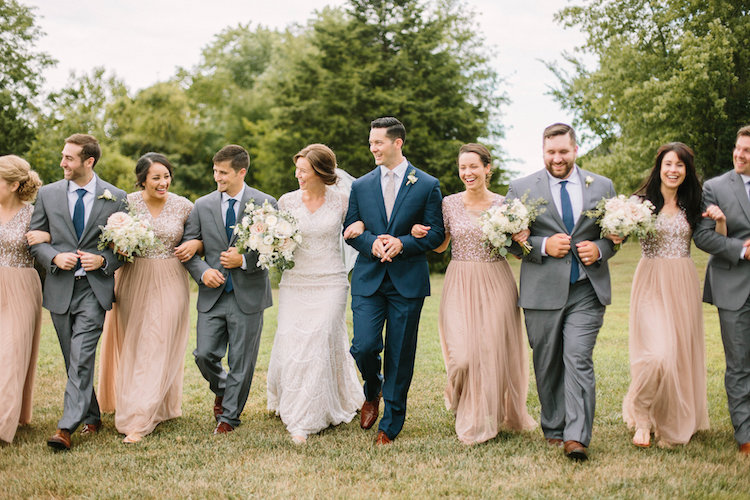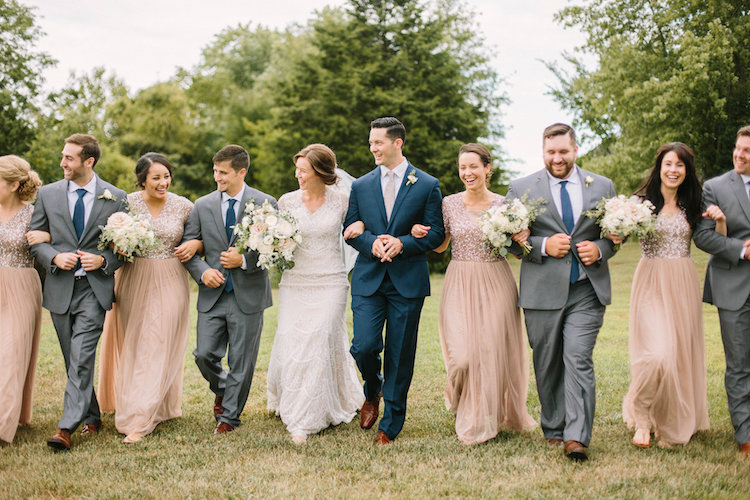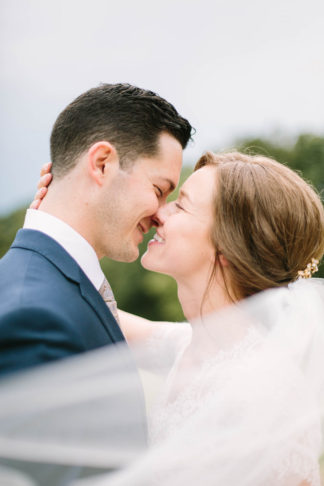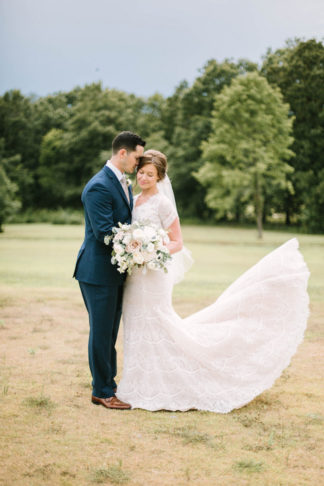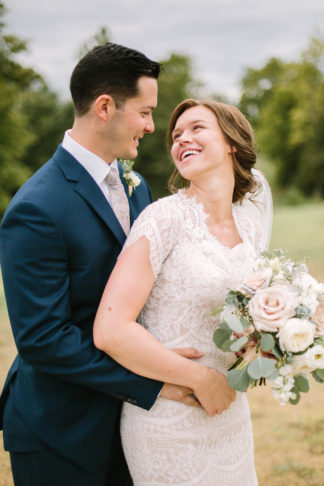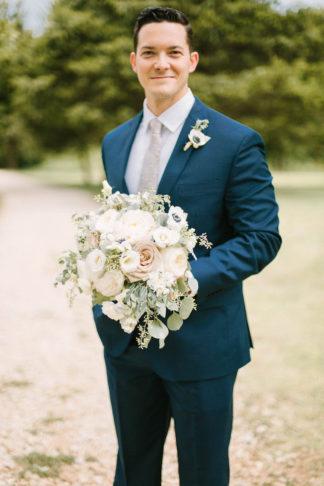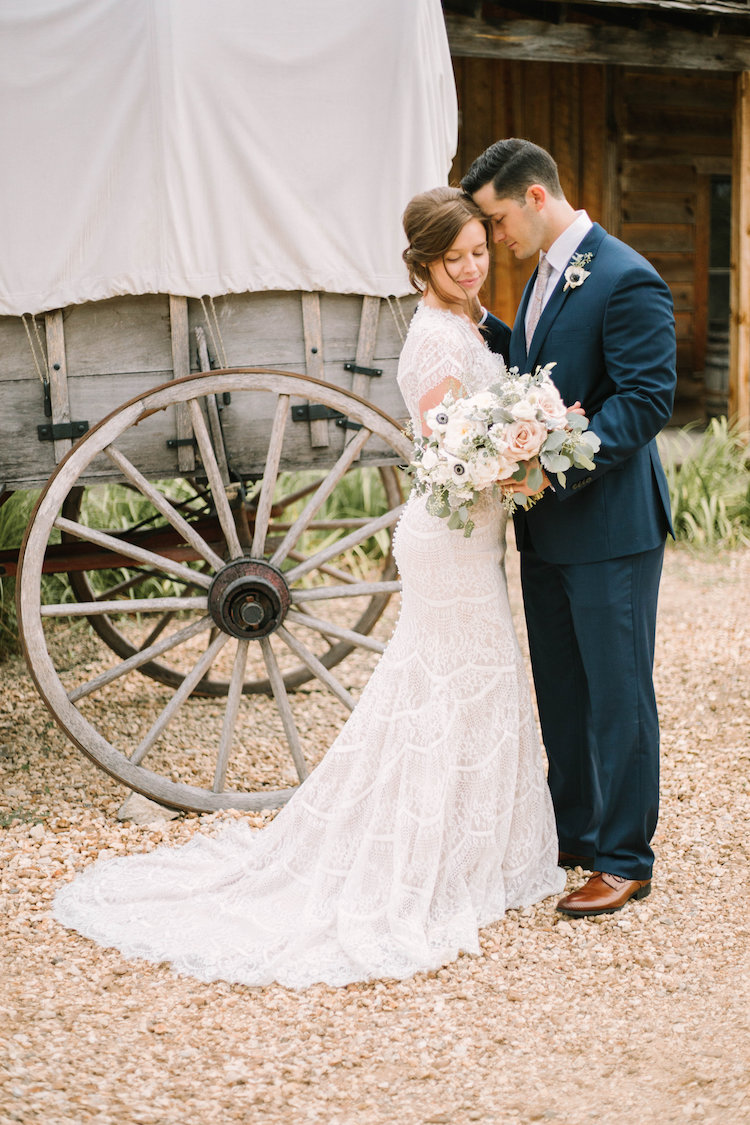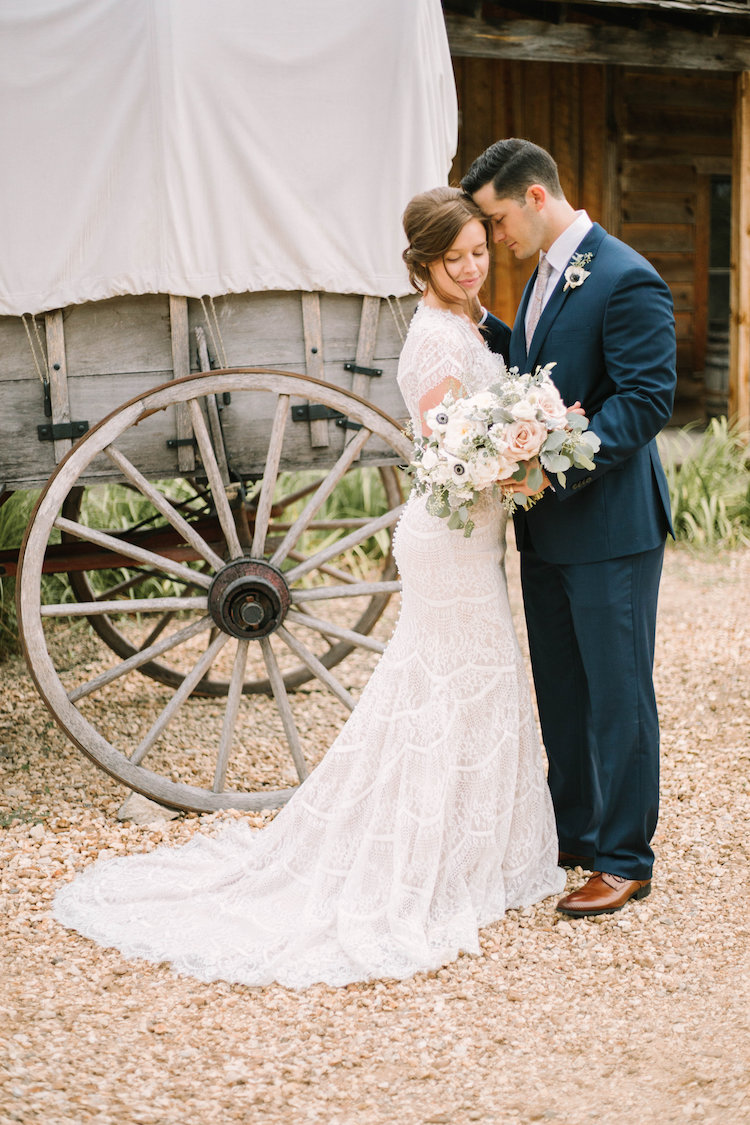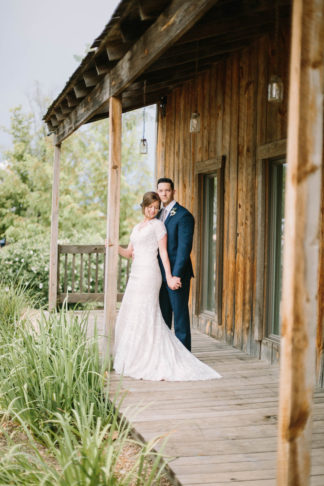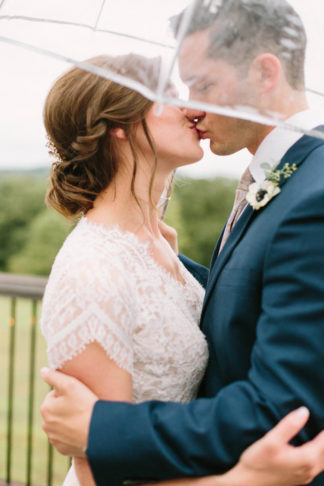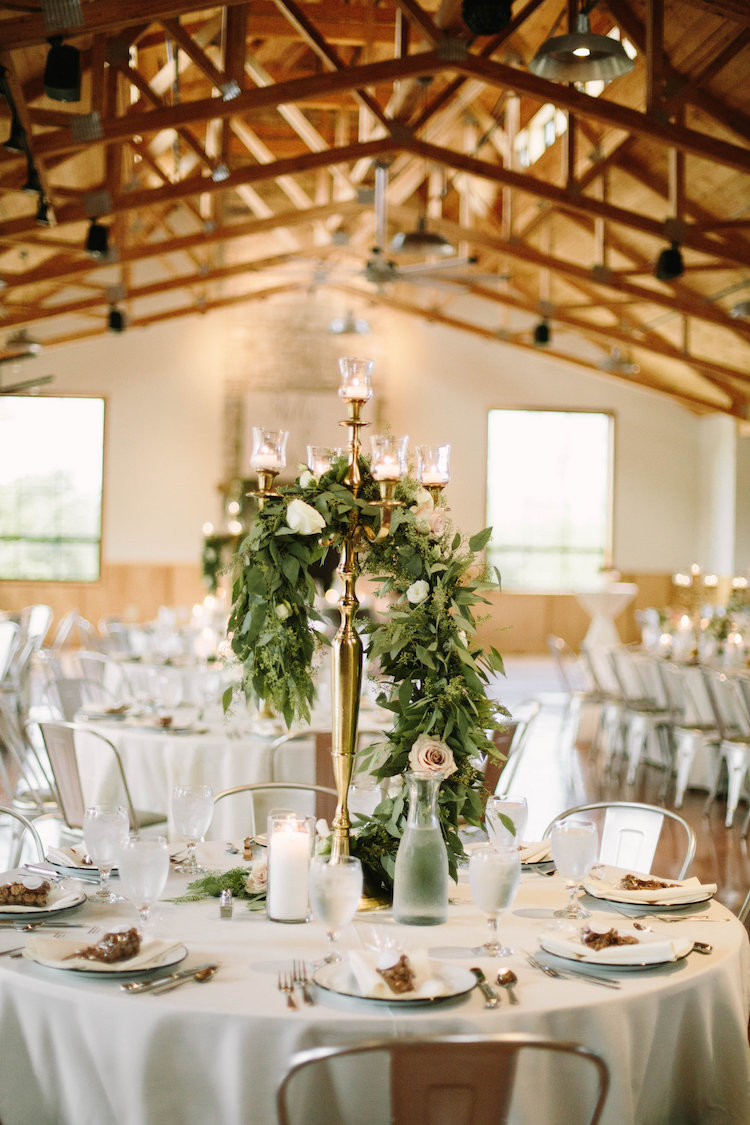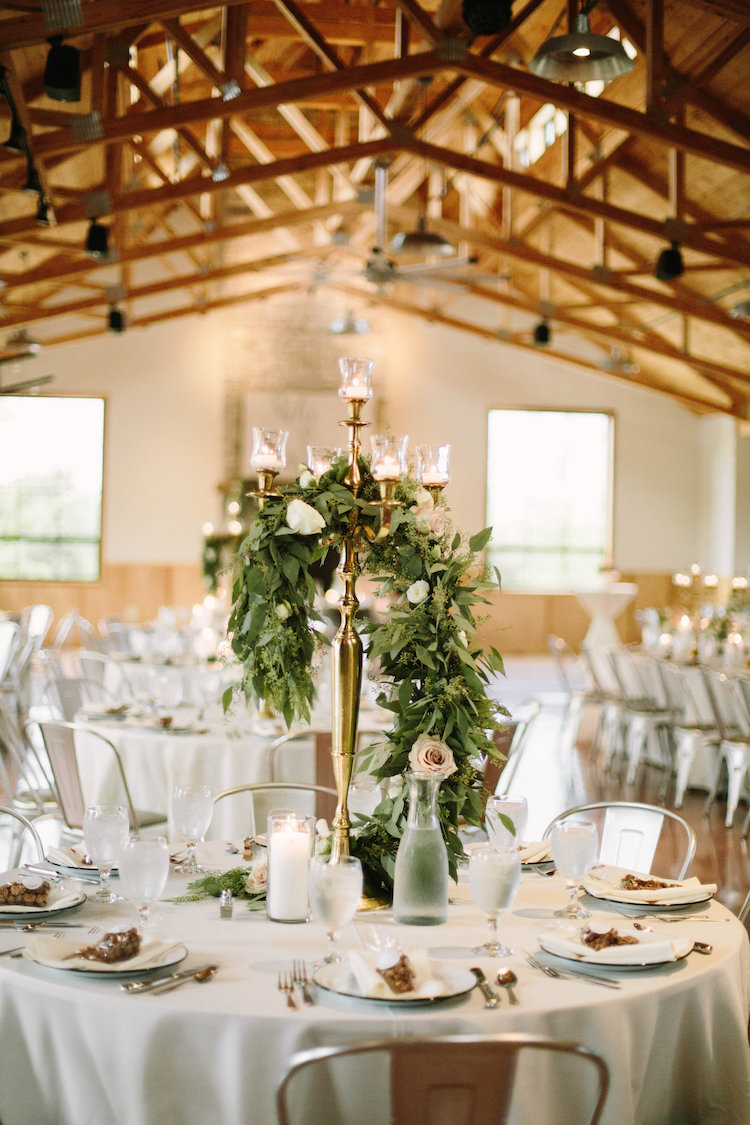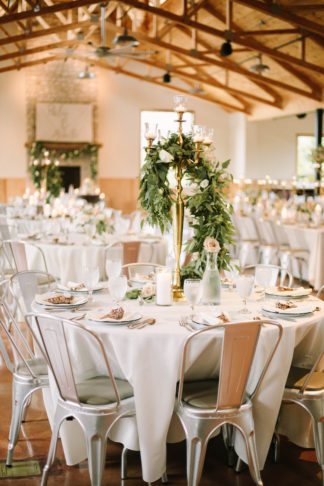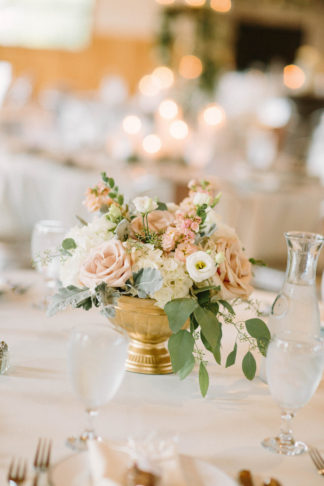 Our rustic elegance wedding reception was held in the same place as the ceremony. I had pipe and draping setup off to the side that hid all of the tables during the ceremony. My wonderful wedding coordinators and florist team help flip the room during a brief cocktail hour. The room was magically transformed into an elegant, intimate, romantic dinner area.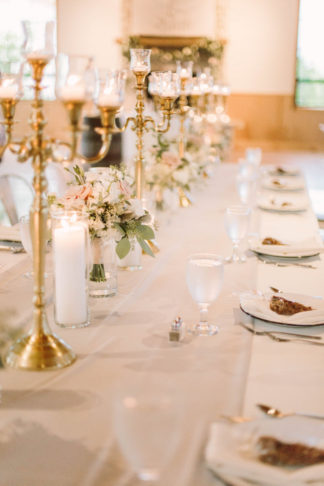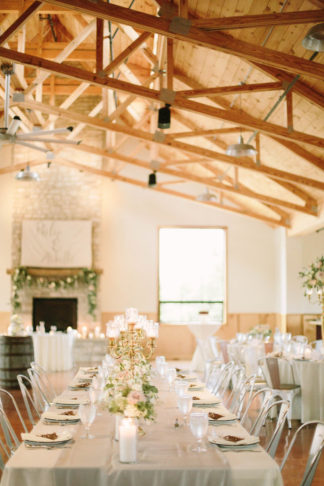 The room was filled with gorgeous tall flower arrangements and candles mixed with gold candelabras draped in luscious greenery garland. The sweetheart table was perfectly centered with the immense stone fireplace. The hearth of the fireplace was filled with pillar candles and set such a romantic tone.
I ordered my guest book off Etsy from PrintSmitten. It was a blush, personalized guestbook with our names and the date on the front and the spine of the book.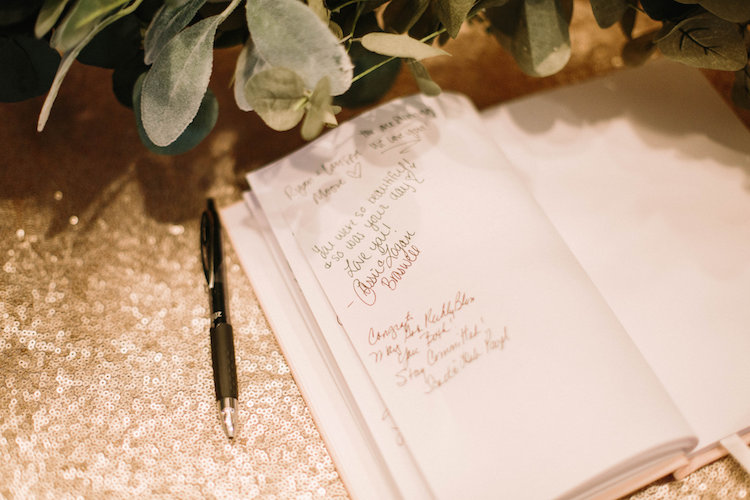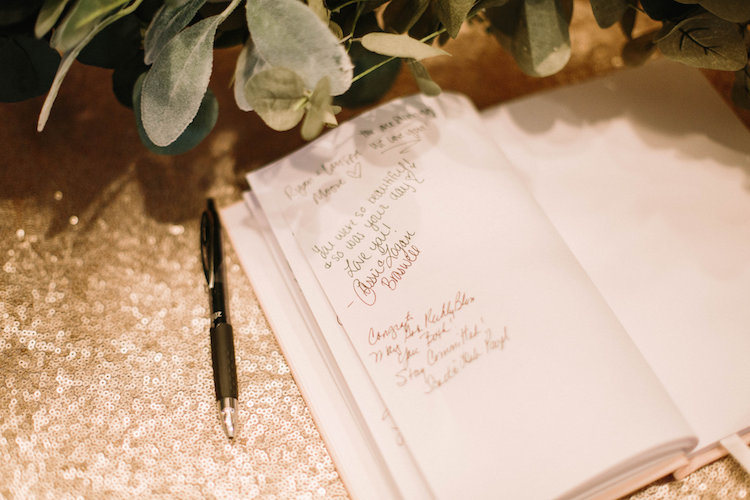 Wedding Planning Advice: I think every bride should learn how to delegate. Taking on every single detail can be utterly chaotic. Finding people who you can trust to take on the responsibilities you need help with is a great way to eliminate stress. I was fortunate enough to have three amazing wedding coordinators who helped with almost every aspect of the day. They communicated with my vendors for me and made sure everyone knew where they needed to be. The day was perfect with no hiccups or catastrophes!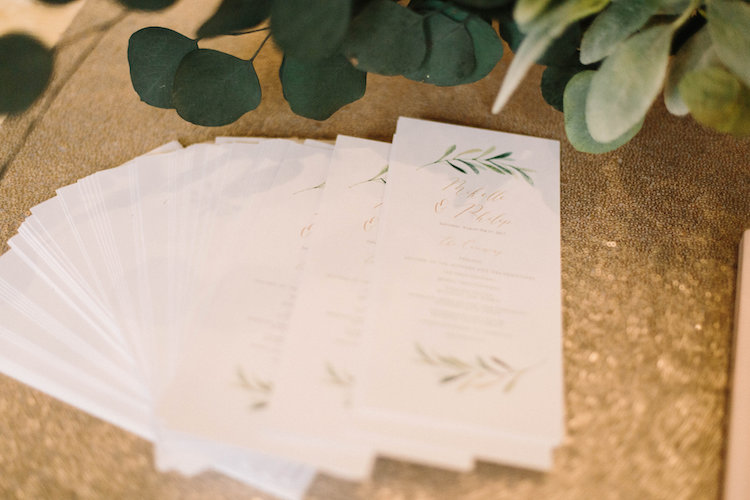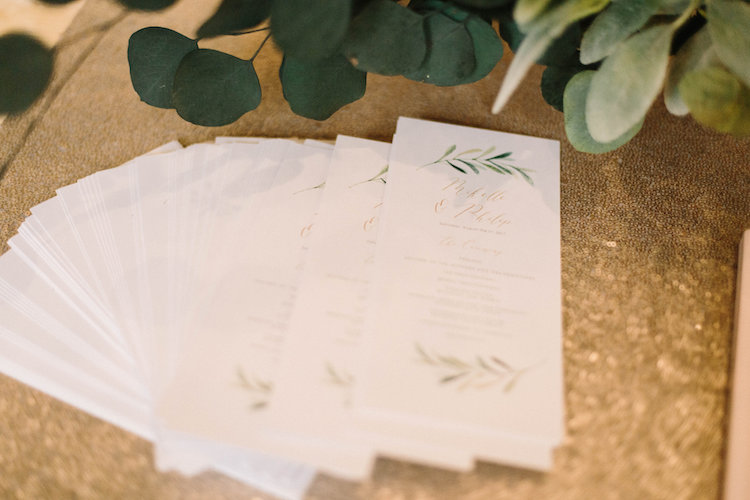 Wedding Decor Tip: Find a venue that doesn't need much decor! Cedar Creek didn't need much of anything. It was beautiful on its own. Sometimes reception halls can require a lot of decor and pipe and drape in order to look somewhat pretty. It's worth finding a place that doesn't need much.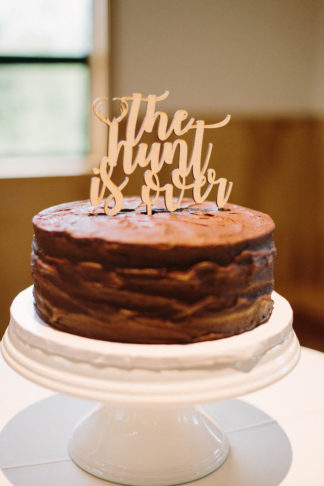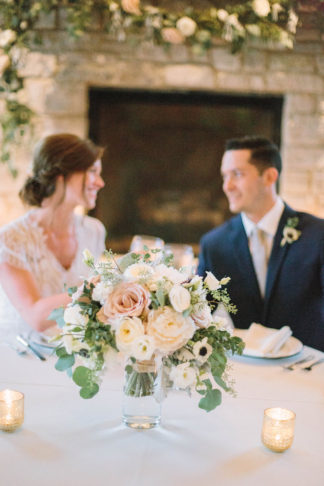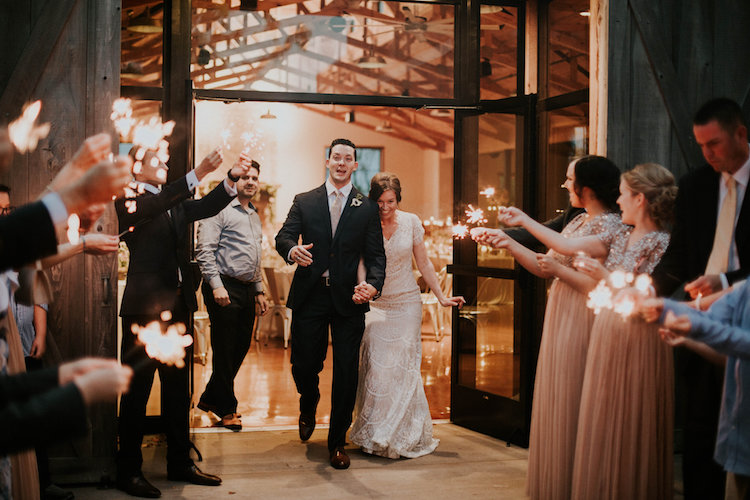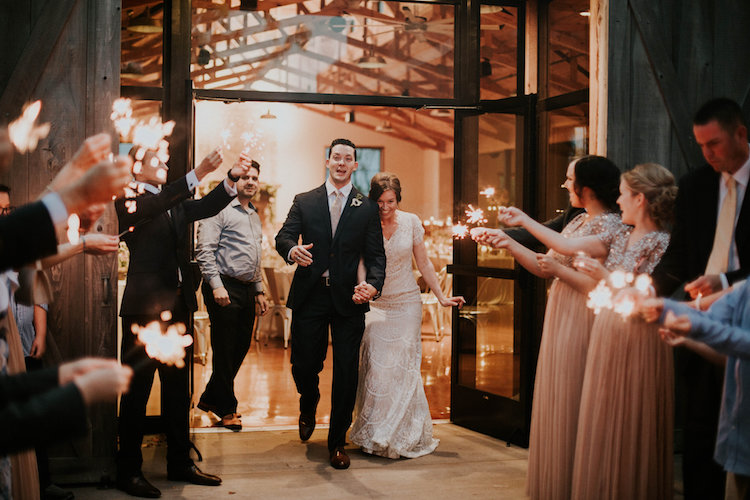 Elegant rustic wedding vendors: Venue Cedar Creek // Photographer Veronica Young // Dress Madison James (White Traditions Bridal House) // Flowers and Decor Twisted Willow Design // Cake J Noto Bakery // Favors DIY candied pecans // Stationery Paper Dainty // Guest Book Print Smitten // Suits Men's Warehouse // Bridesmaid Dresses ASOS //
VIEW MORE BEAUTIFUL WEDDINGS:
Rustic Romantic Eucalyptus Themed Garden Wedding {Ryann Lindsey Photography}
Intimate, Organic Texas Hill Country Wedding {Two Pair Photography}
Laughter-filled Blush Indiana Barn Wedding {Jennifer Van Elk Photography}
View all weddings // See rustic weddings