Hand painted, modern indoor wedding details ♥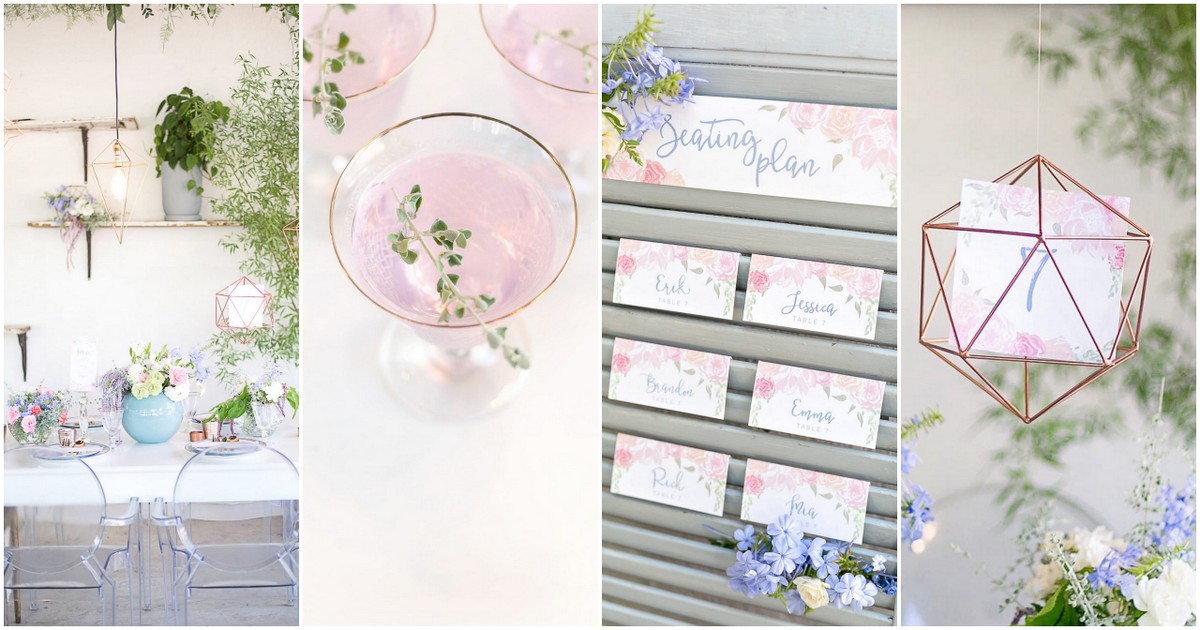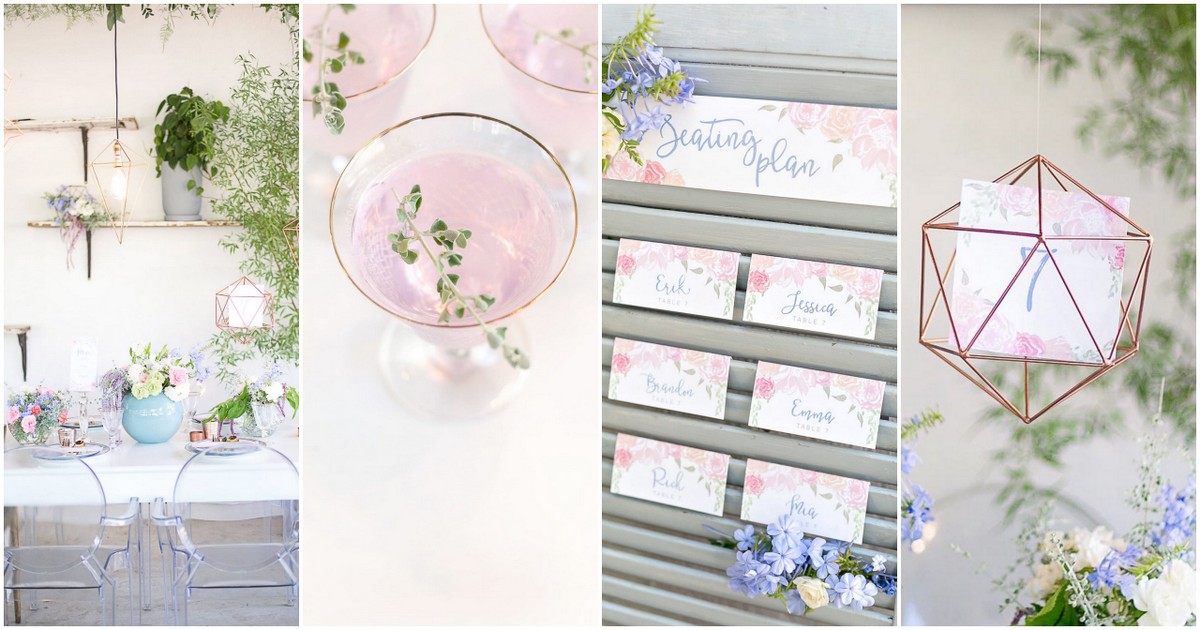 Today Veronique-Photography brings us a gorgeous wedding inspiration shoot created around the beautiful pairing of Rose Quartz, a soft pastel pink and Serenity, a soft blue. These colours were chosen as the Pantone colours for 2016 and combined with bold, copper geometric details, the shoot showcases some of the big trends of 2016.
Set at Langkloof Roses, who also took care of the floral arrangements, the team, which included table decor by Blooming Wonderful and lighting by Baie Goeters wanted to create an indoor place of botanical beauty: "One of the hottest wedding trends of 2016 is "bringing the outdoors in" making use of lots of greenery for your wedding venue. We created a roof of greenery and added some beautiful modern lighting in rose gold."
Flowers were kept loose with free-form bouquets and centre pieces, including a mix of big and small blossoms in more than one colour: " 'Just picked' is the way we would describe the look – one of the flower trends of 2016!"
The soft, pastel invitations, menus, belly bands, table numbers and place cards were designed by Pretty in Stains, tapping into the popular trend of floral, watercolour weddings.
Hair and make up artist Delaney Siebert  gave the model a soft fresh-faced look. "Beautiful rosy cheeks, pretty pink lips and lightly lined eyes. With the second makeup look, gold tones were added to the eyes with a classic eyeliner on the lid and inside the waterline making our model's blue eyes stand out."
Whimsical Braids, Bohemian Locks and Ballerina-inspired buns continue to be big in 2016. "We opted for Bohemian Locks, very natural softly curled hair or a whimsical braid if you are steering towards a more relaxed and romantic wedding. We also loved the Ballerina-inspired look for a more modern wedding!" The Elizabeth Stockenstrom gowns were were finished off with Lily Blue accessories.
For the groom's wedding attire the team went for a casual look, stepping away from the very formal wedding attire traditions. "We loved incorporating the pantone colour serenity when choosing the groom's trousers and kept it casual with a cream coloured jacket, white shirt and no tie."
So much beauty in store for us today, what a gorgeous way to begin the week!
Rose Quartz + Serenity Geometric Wedding Ideas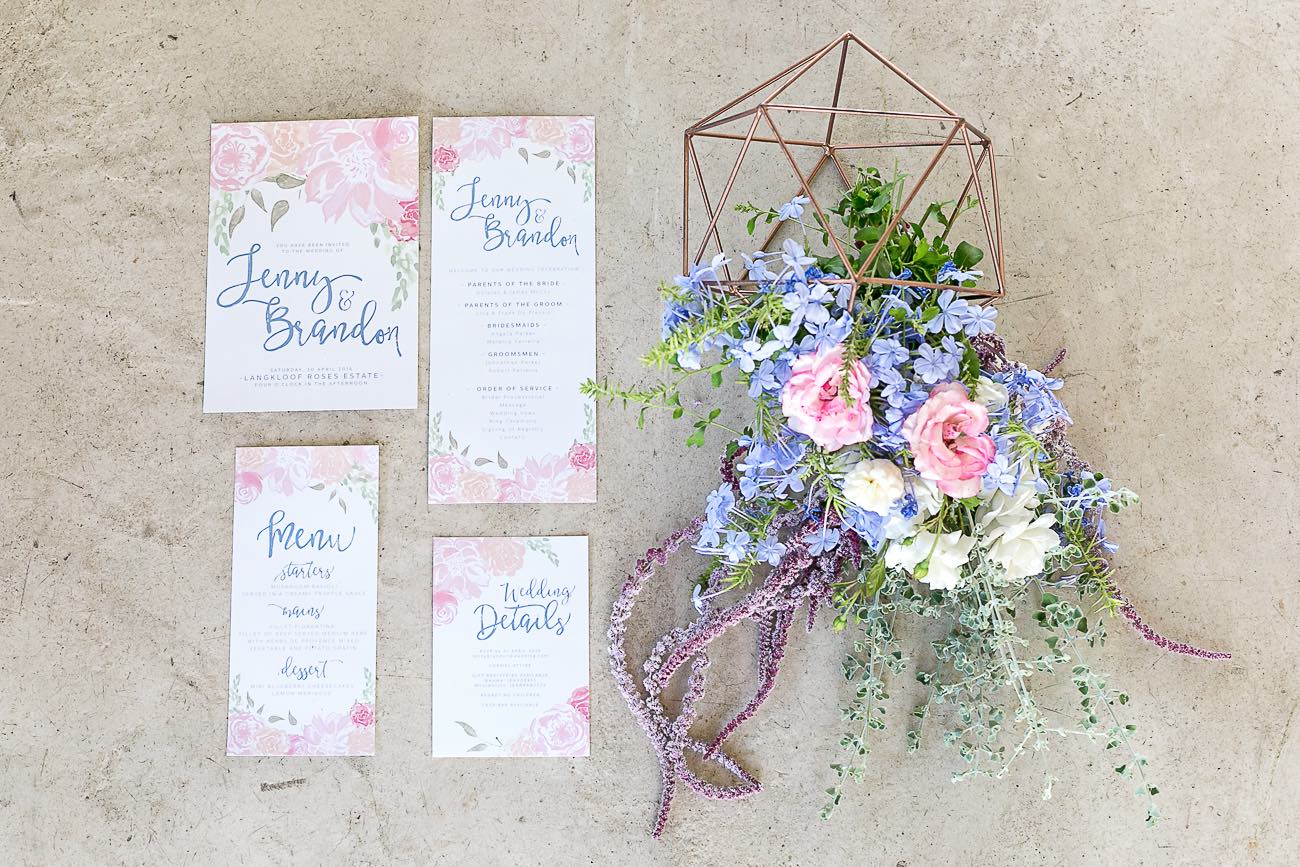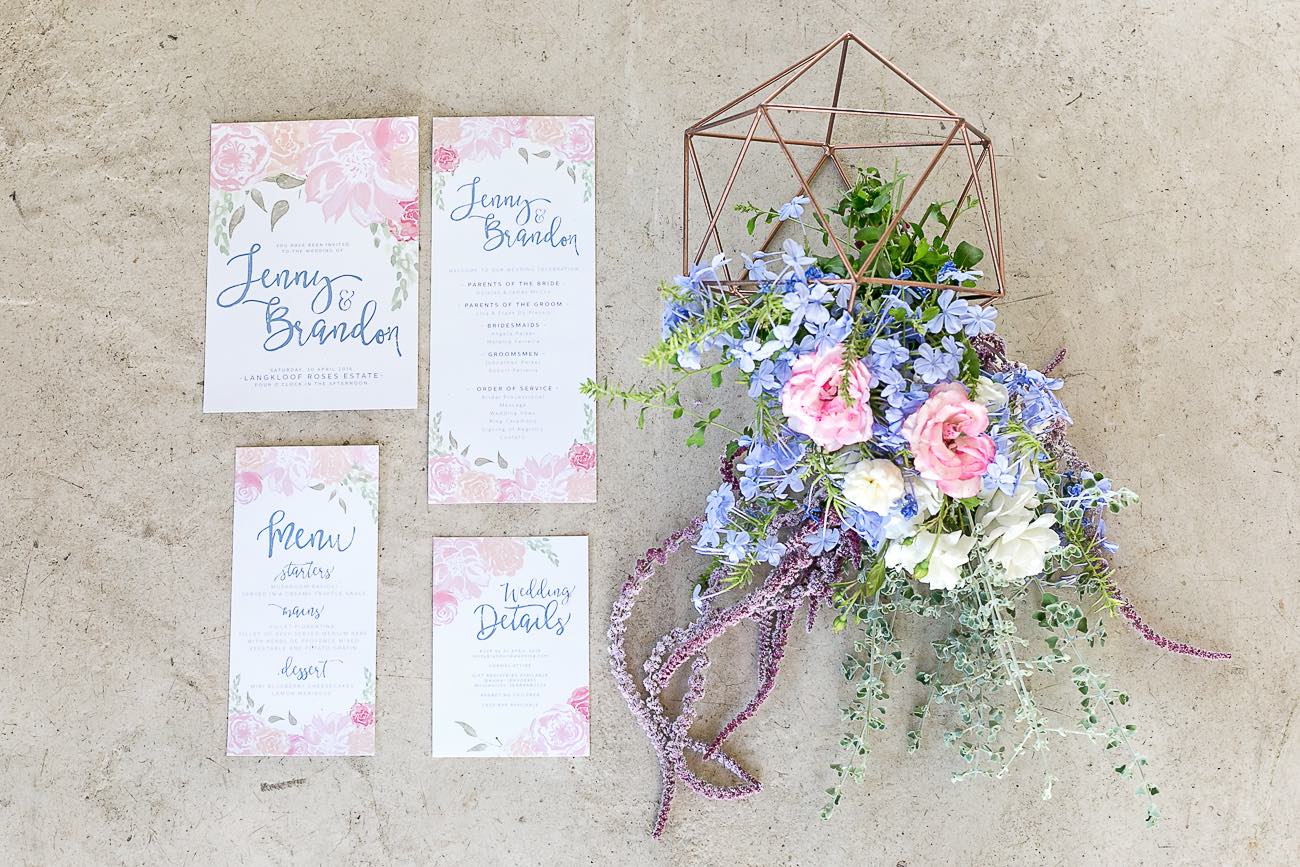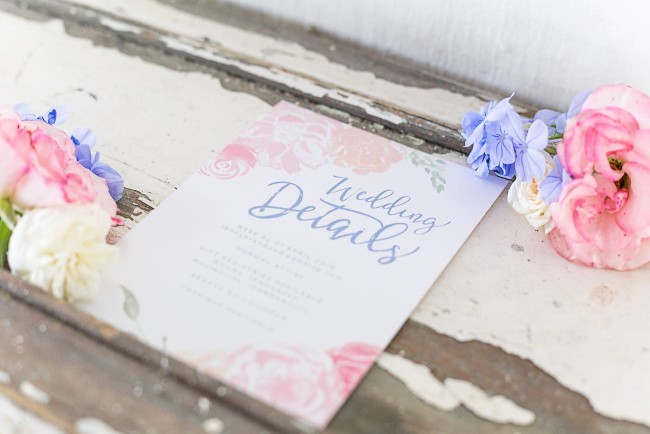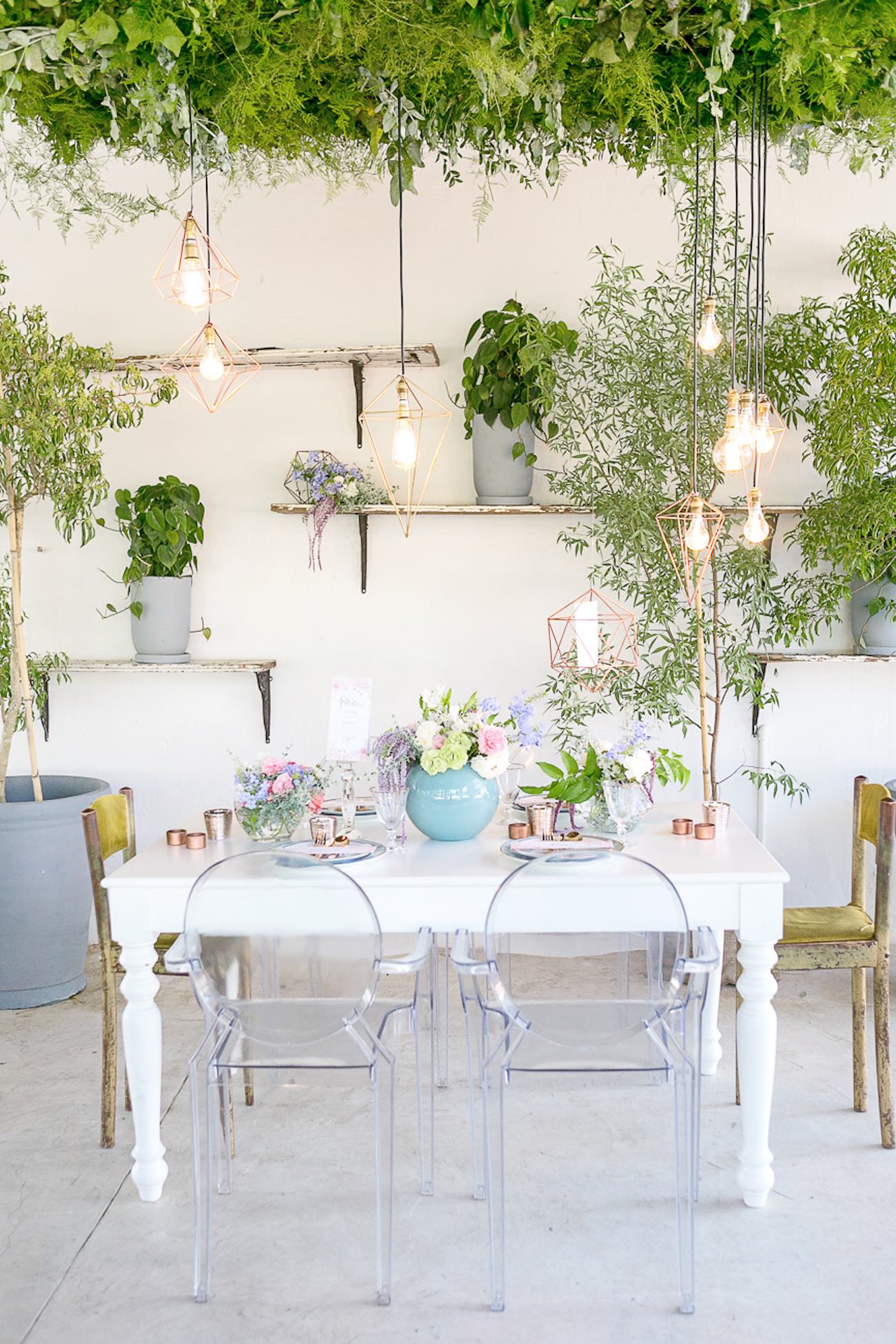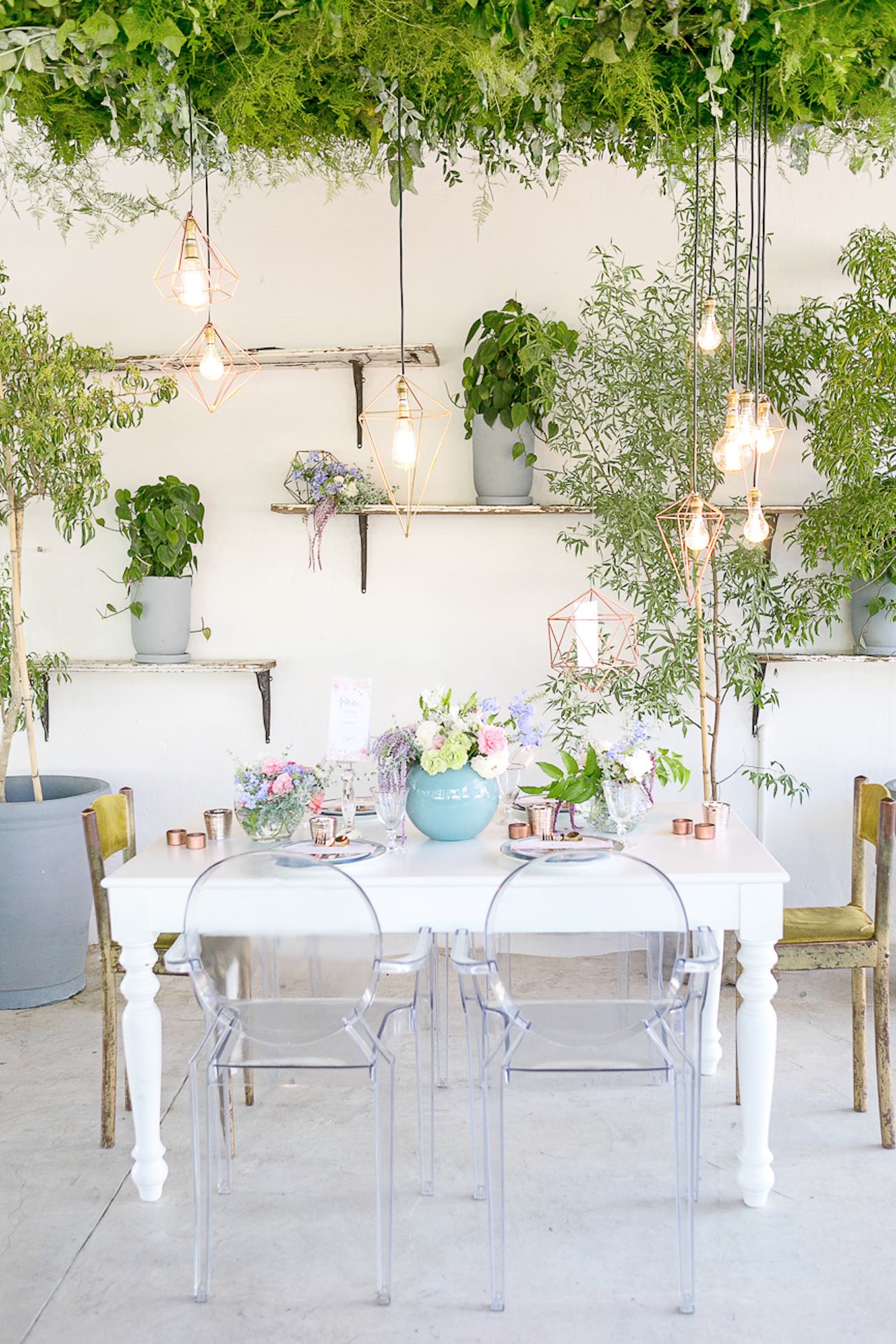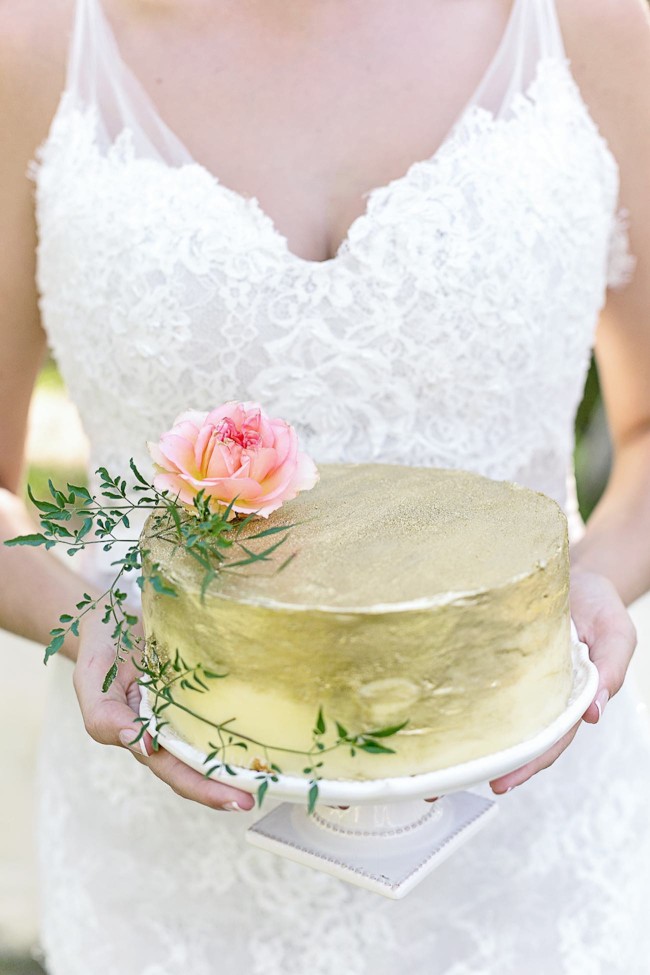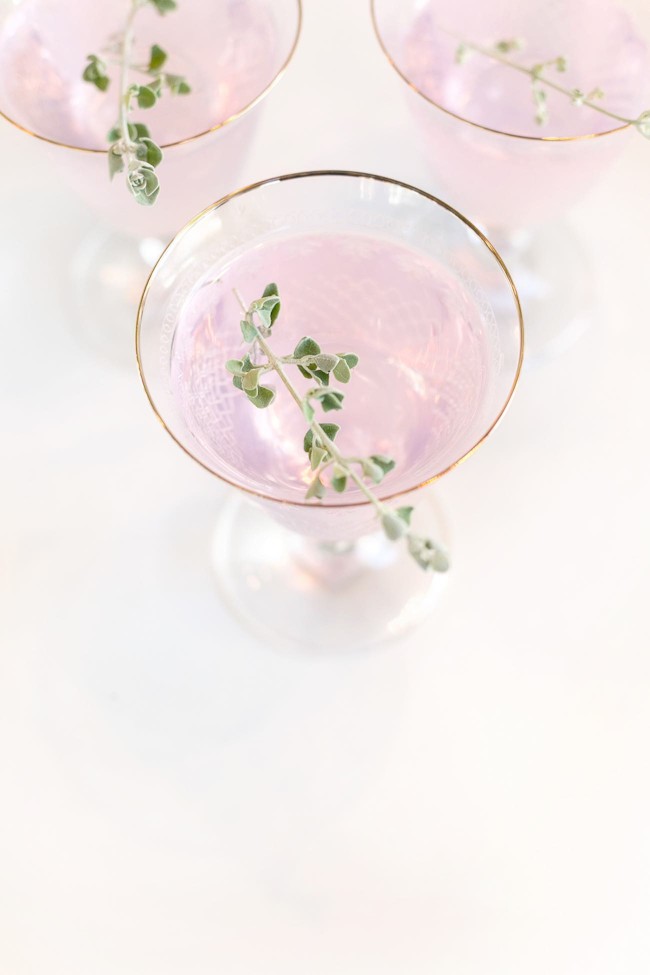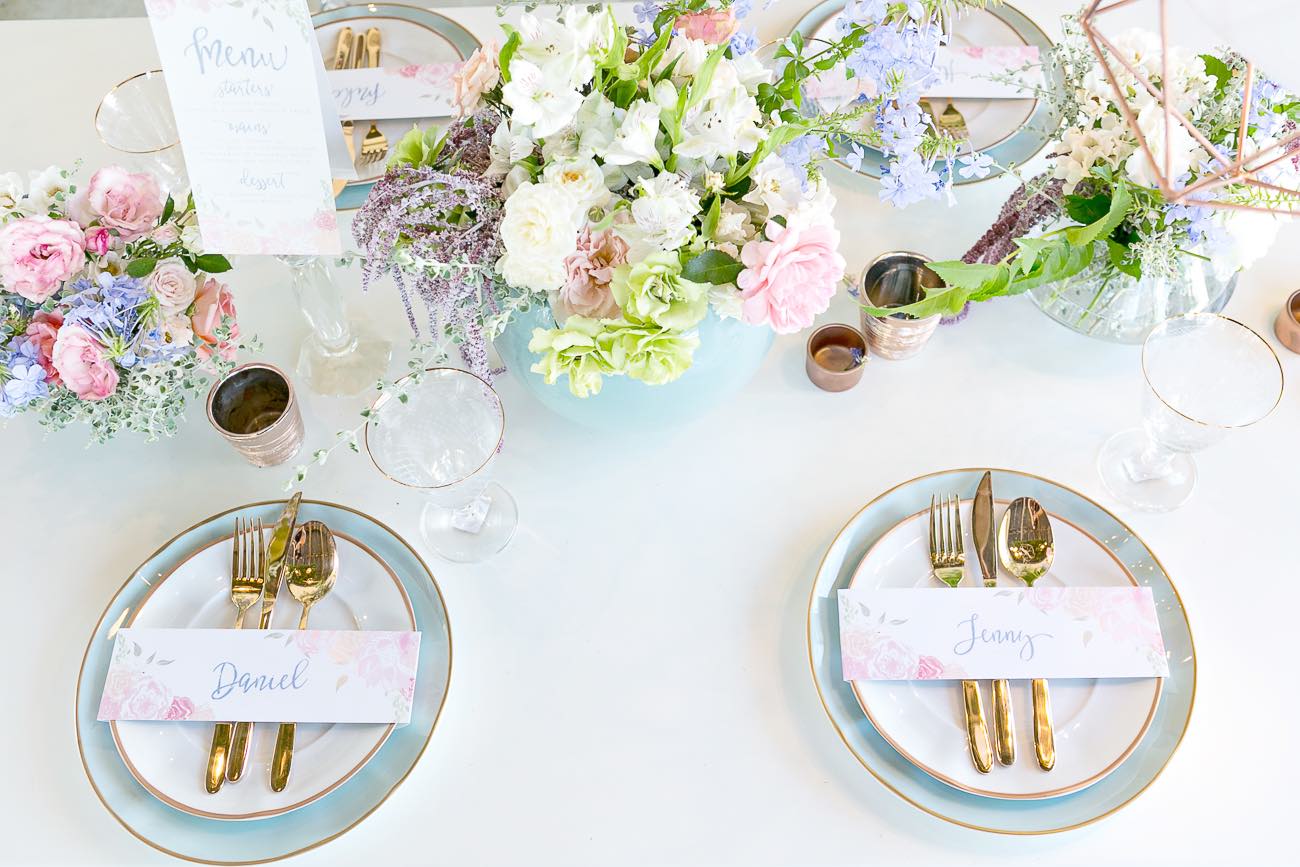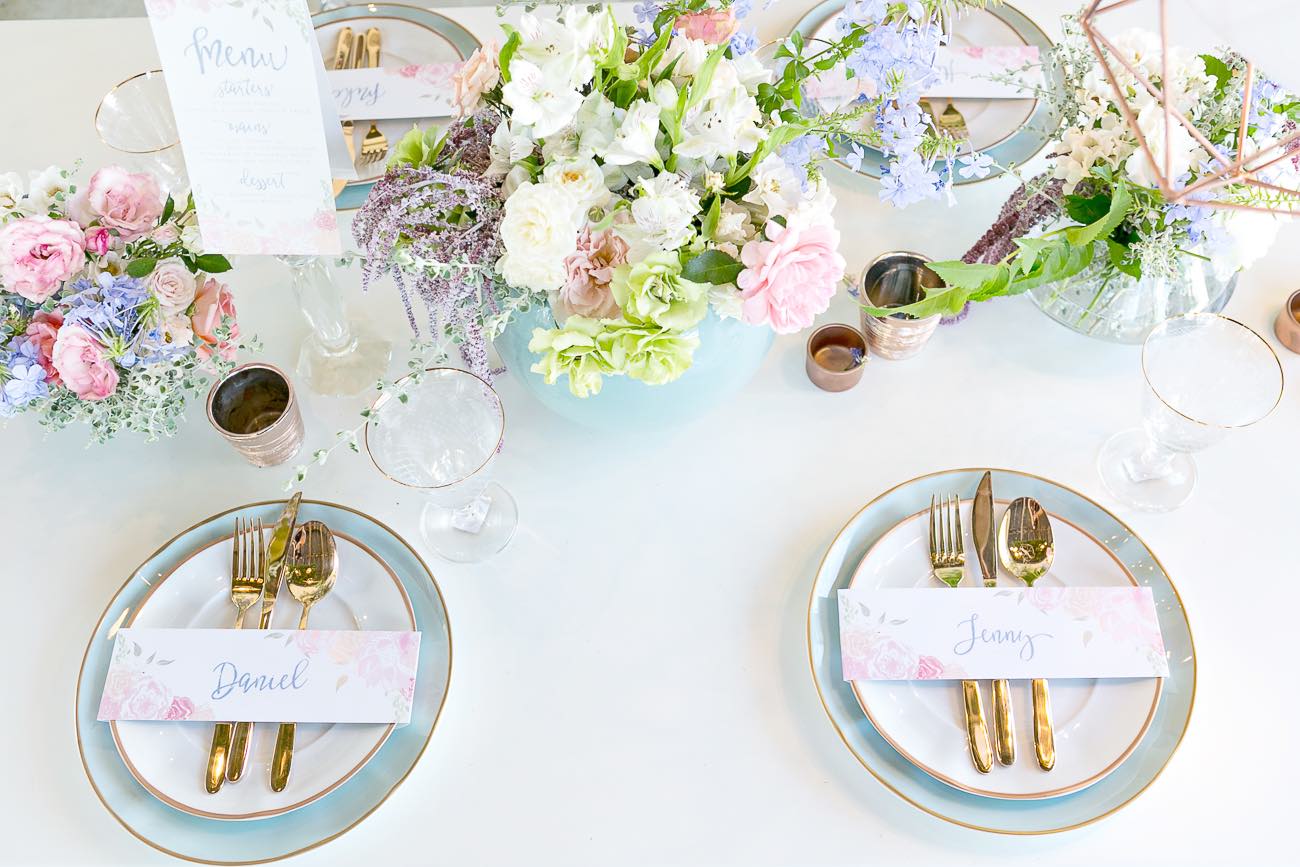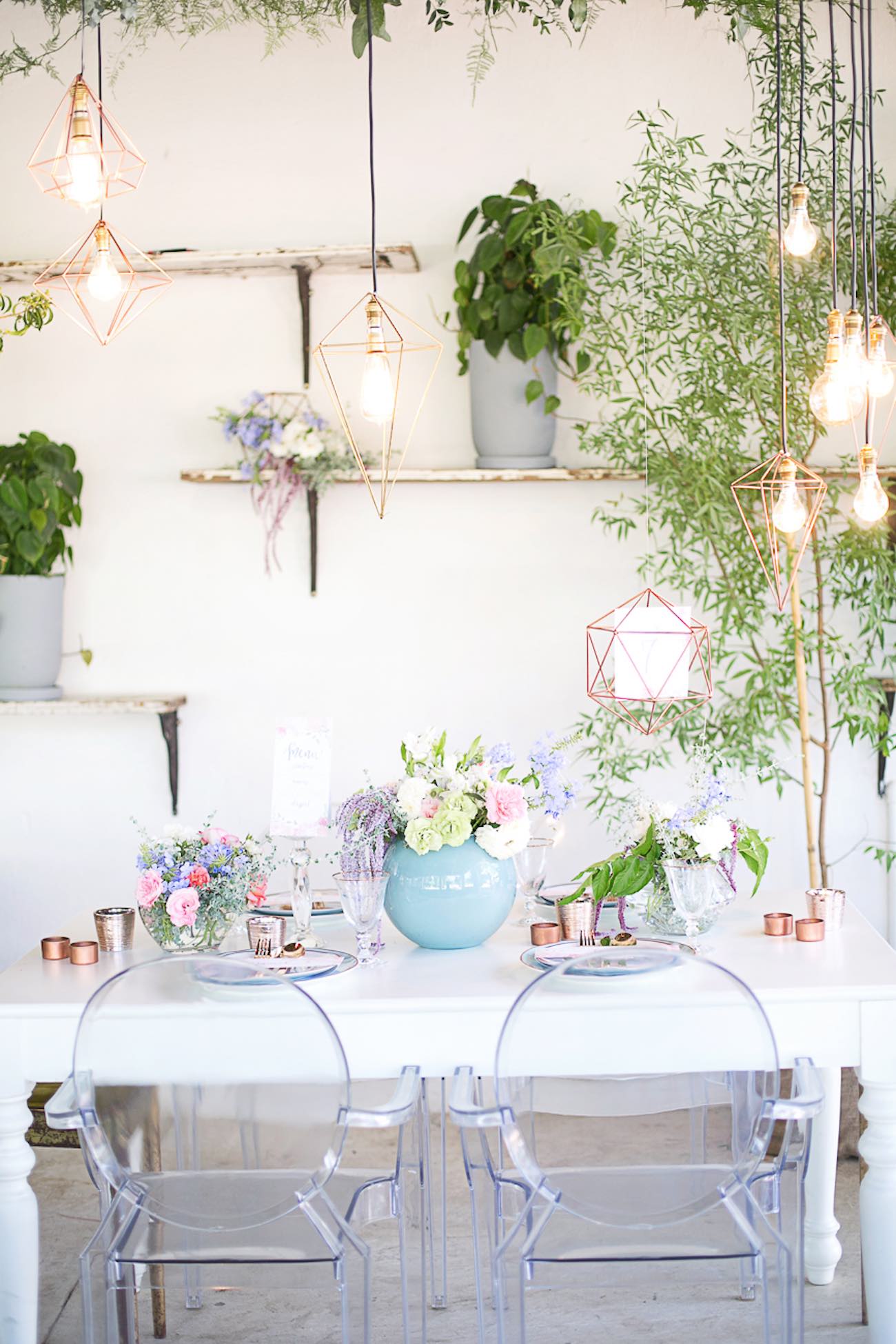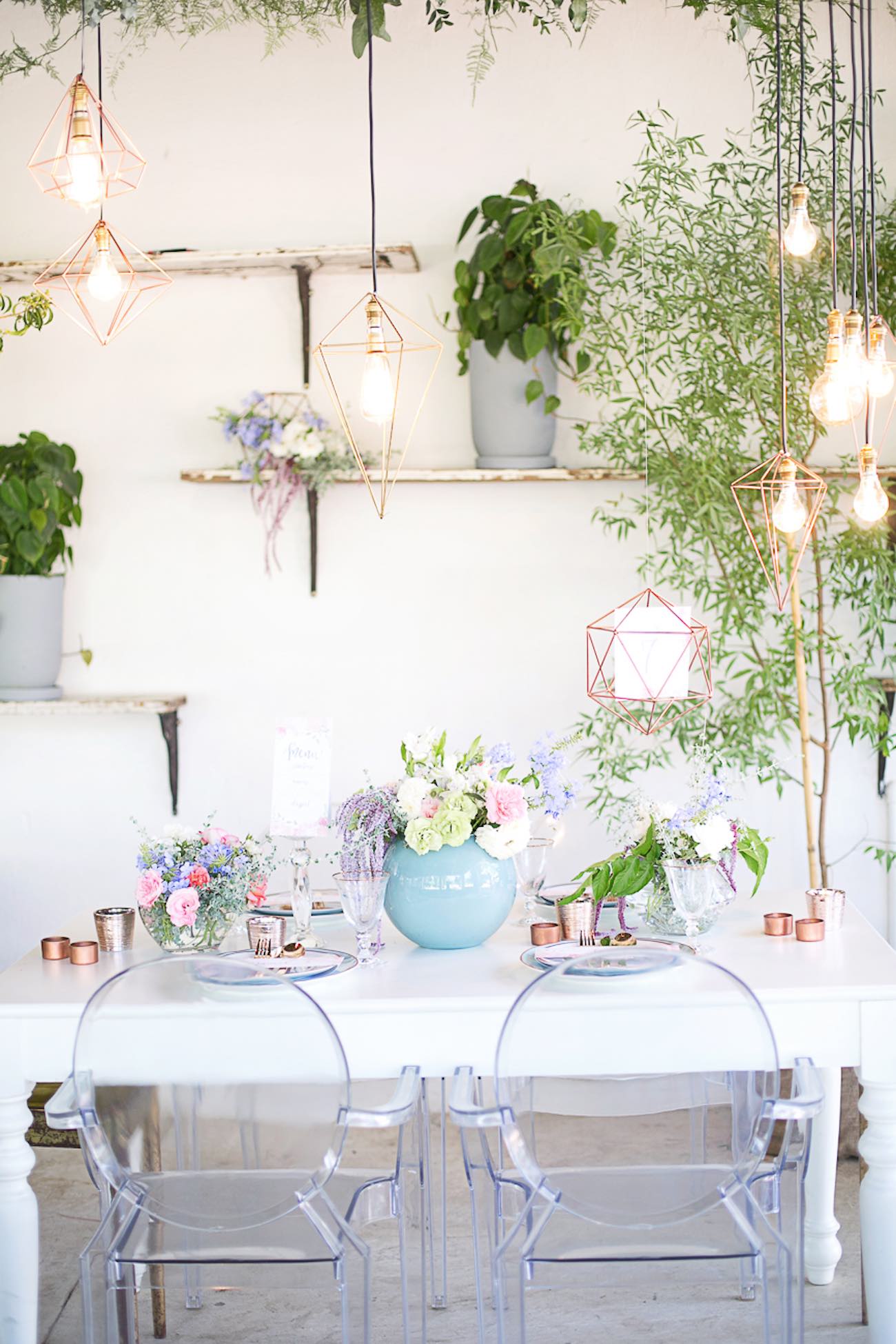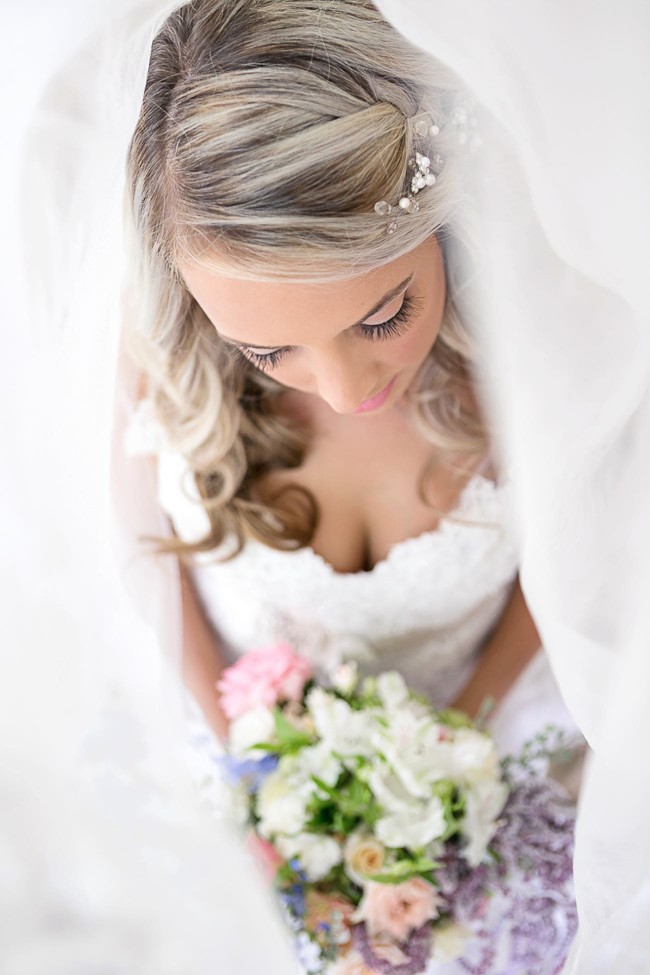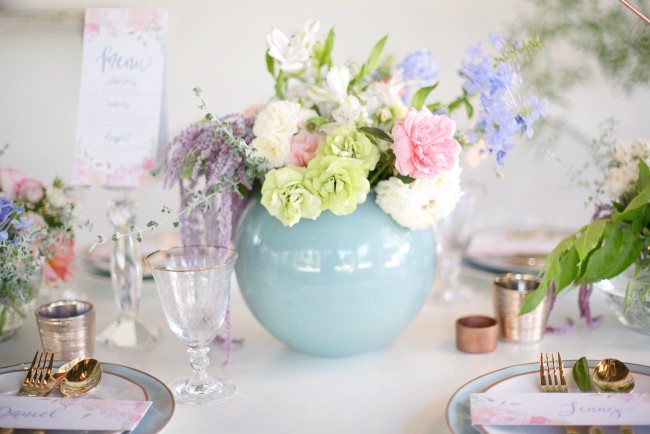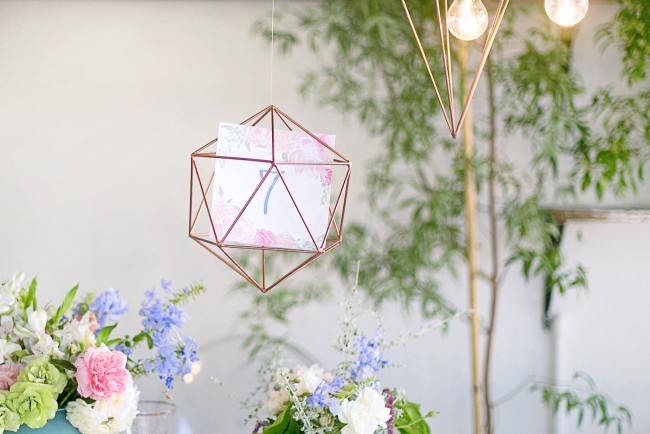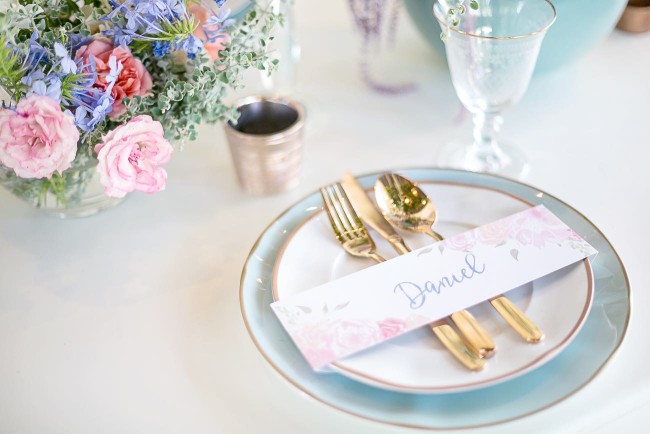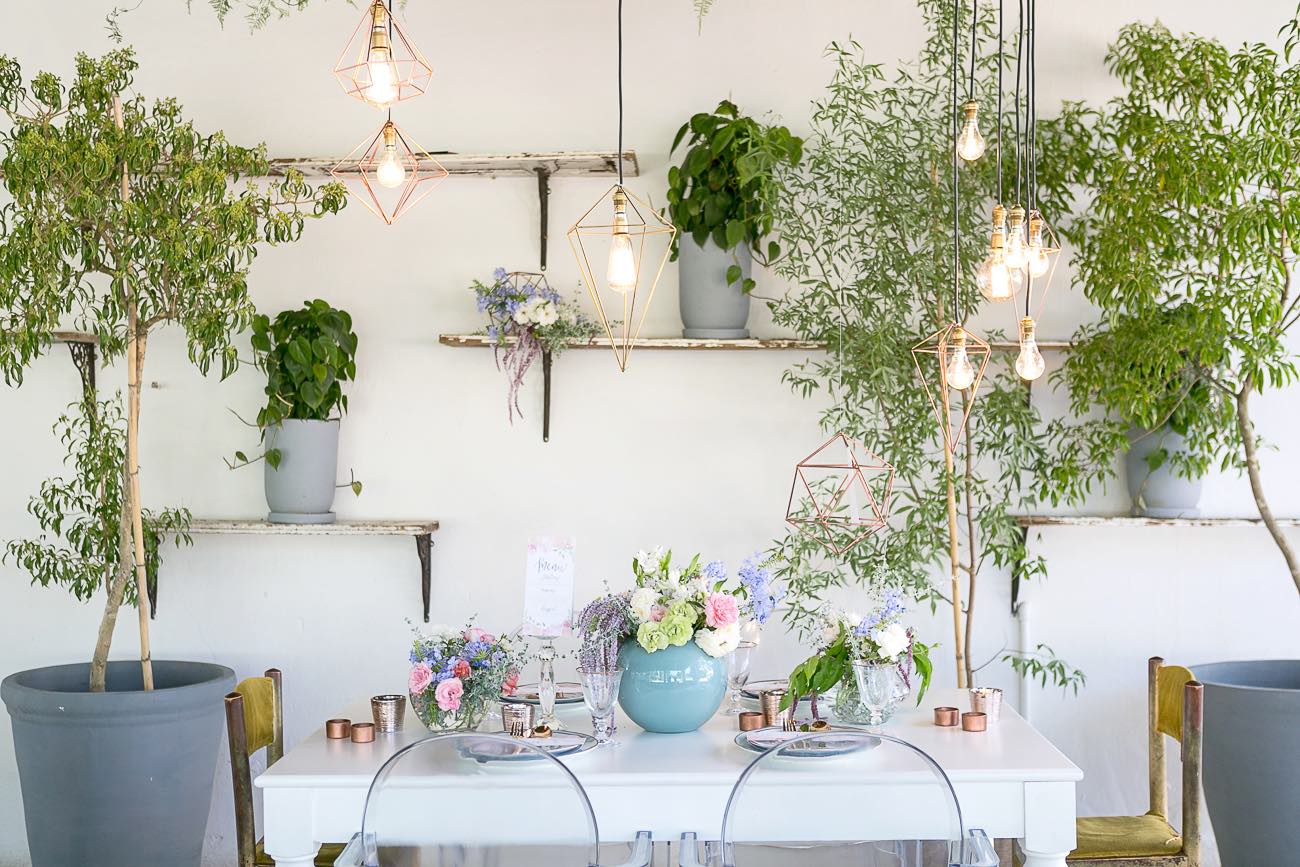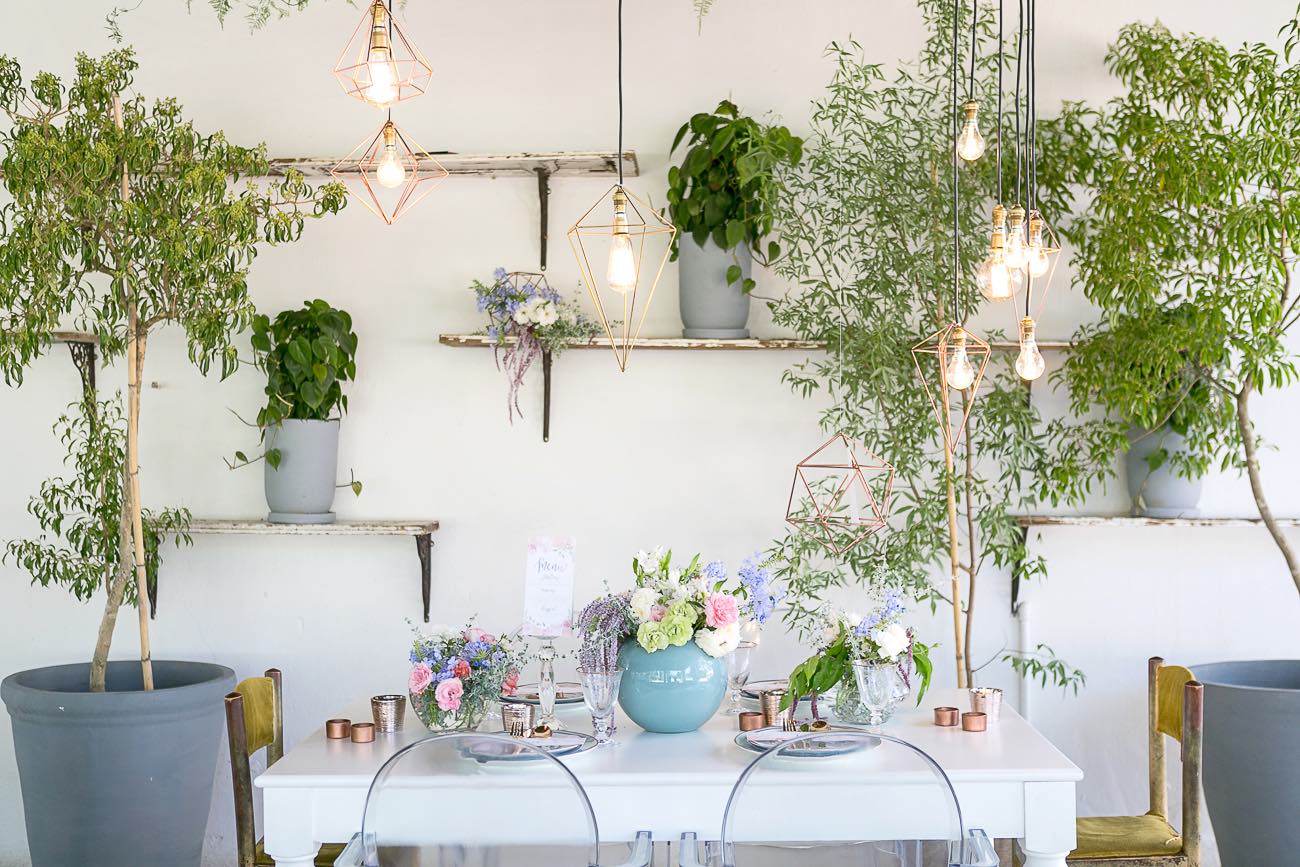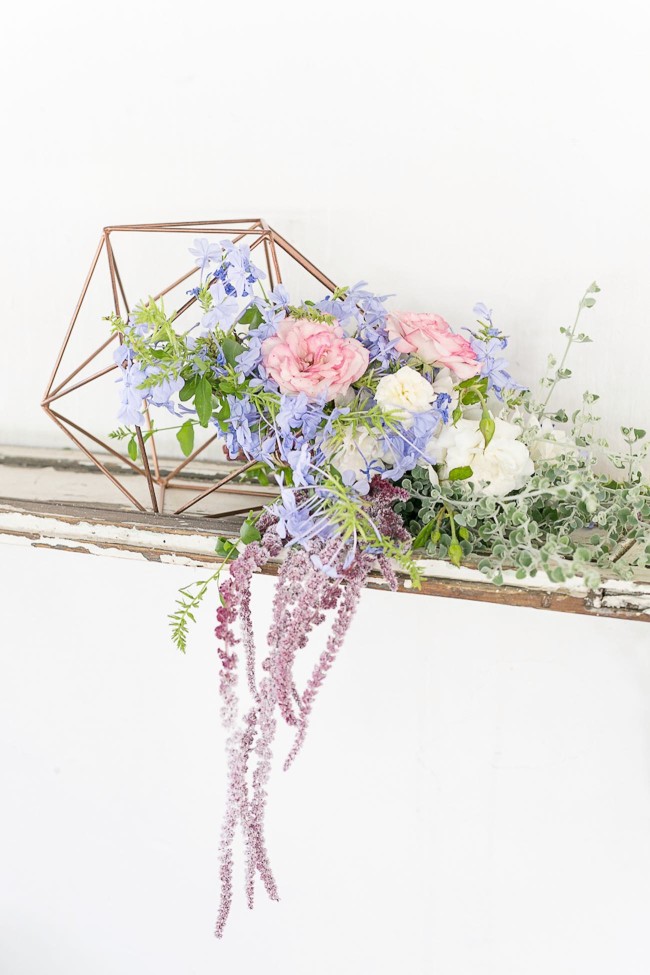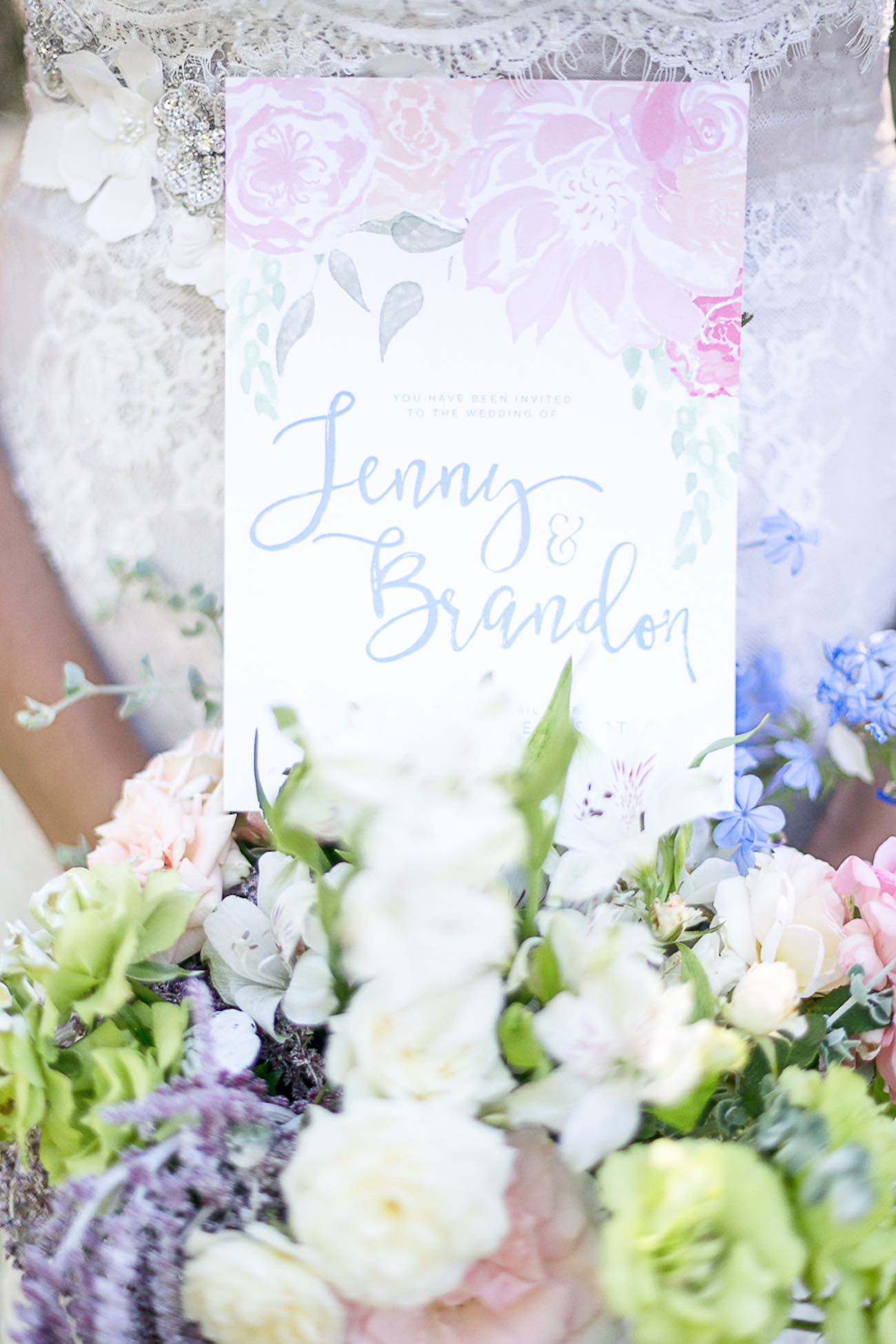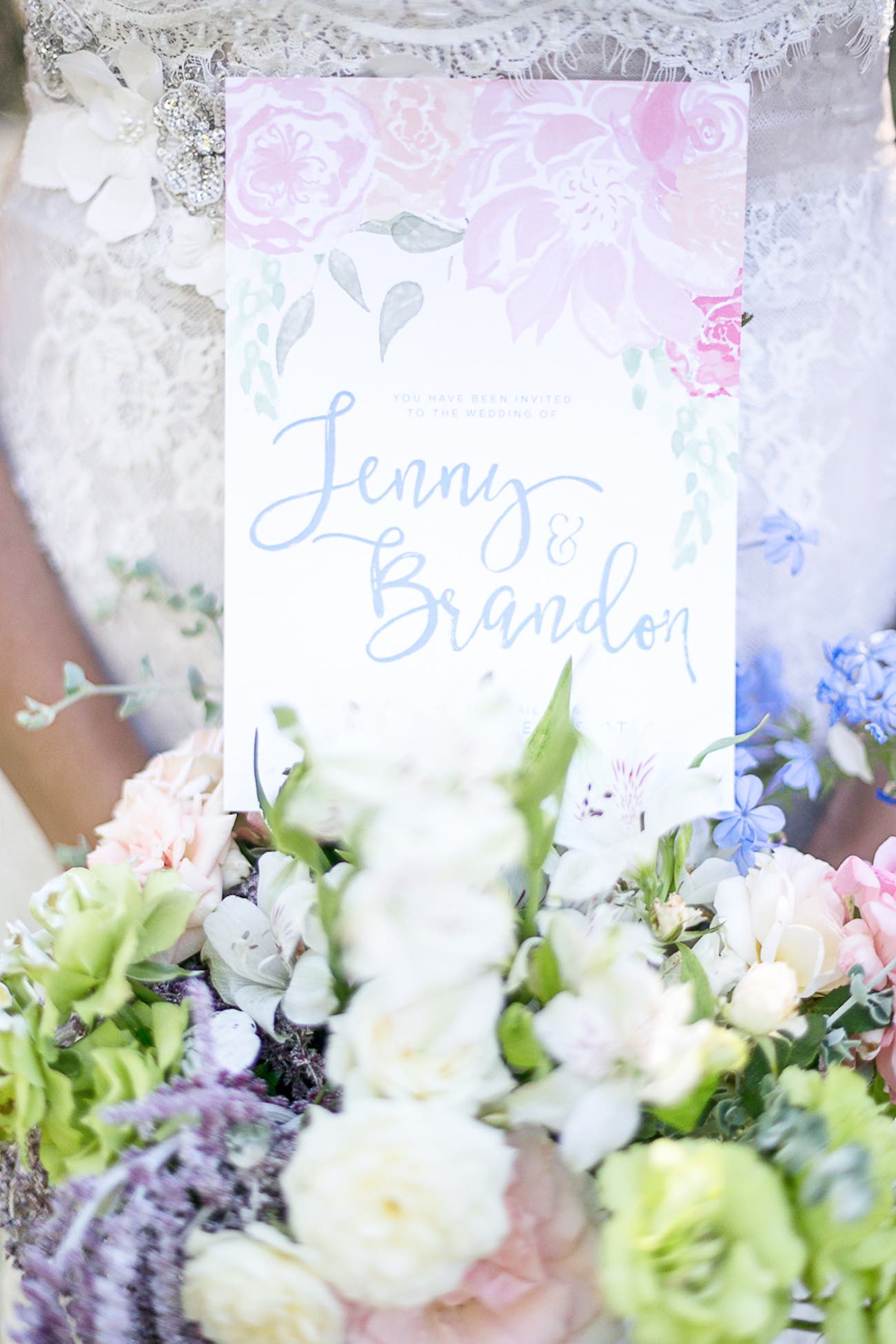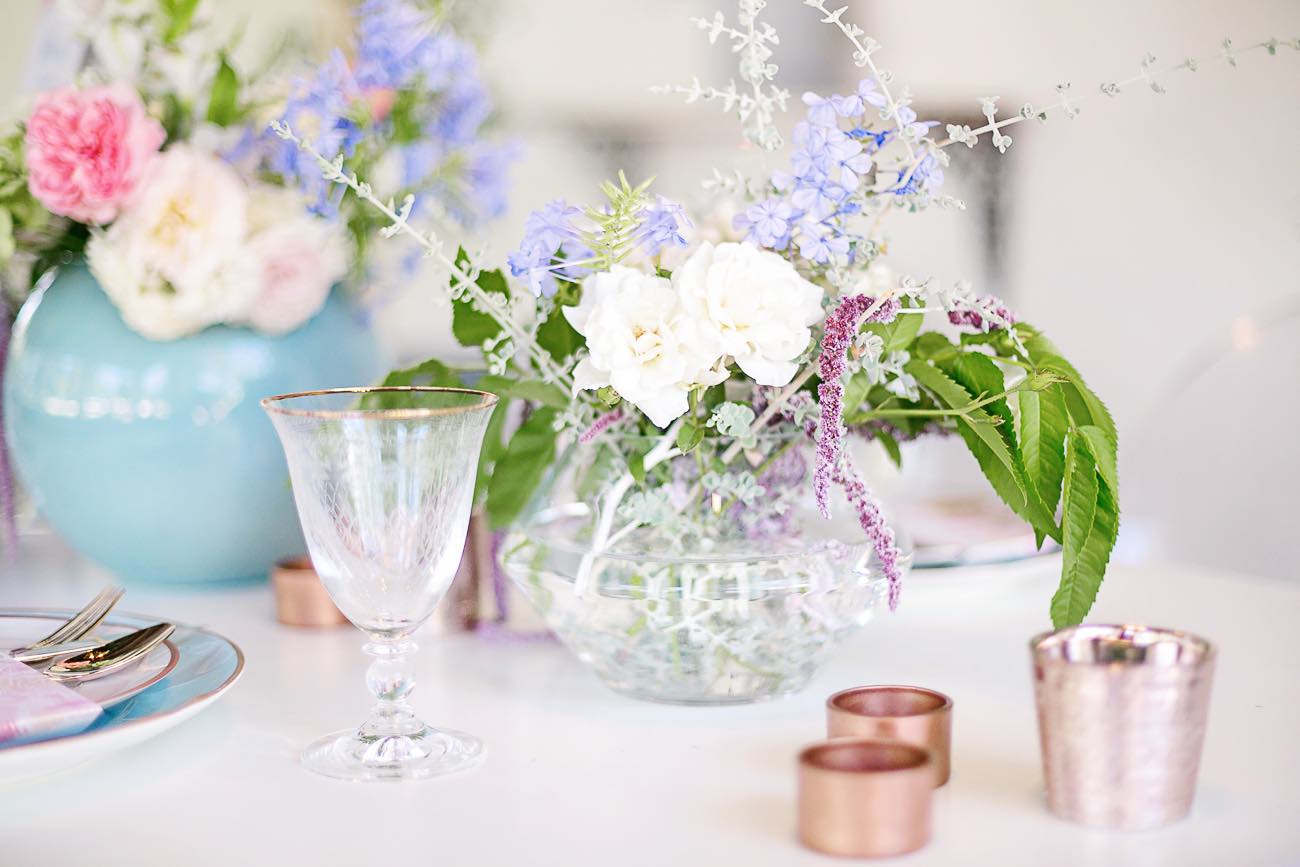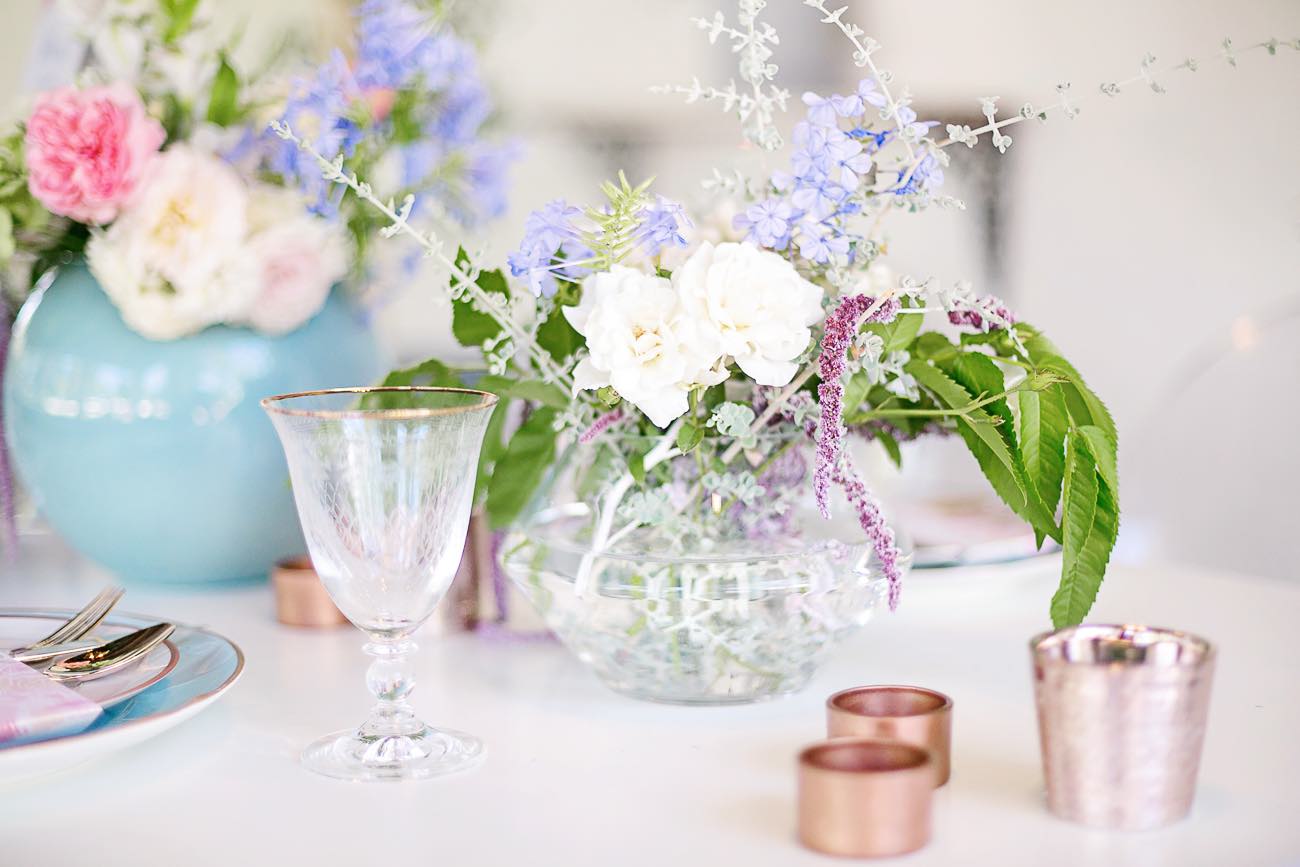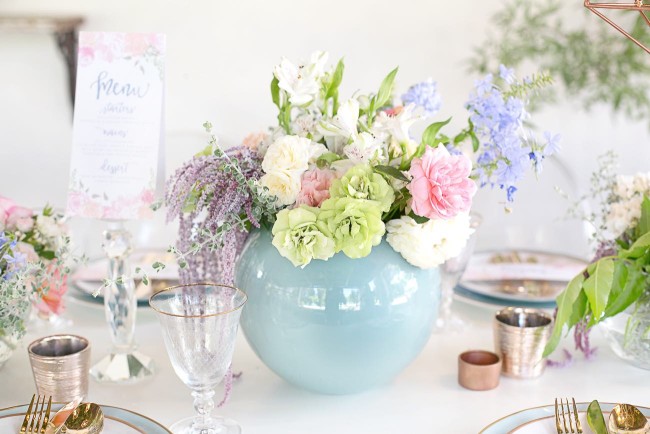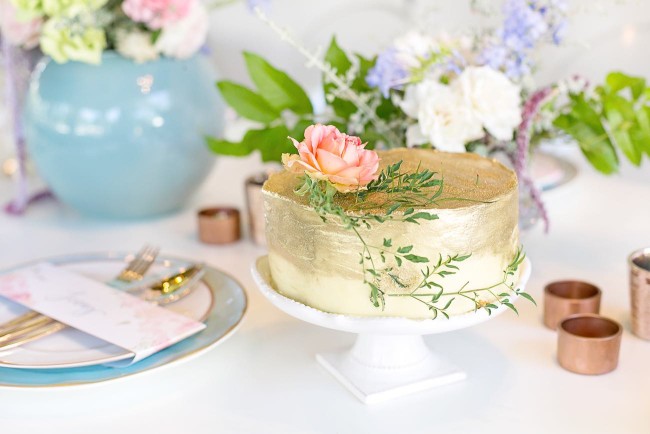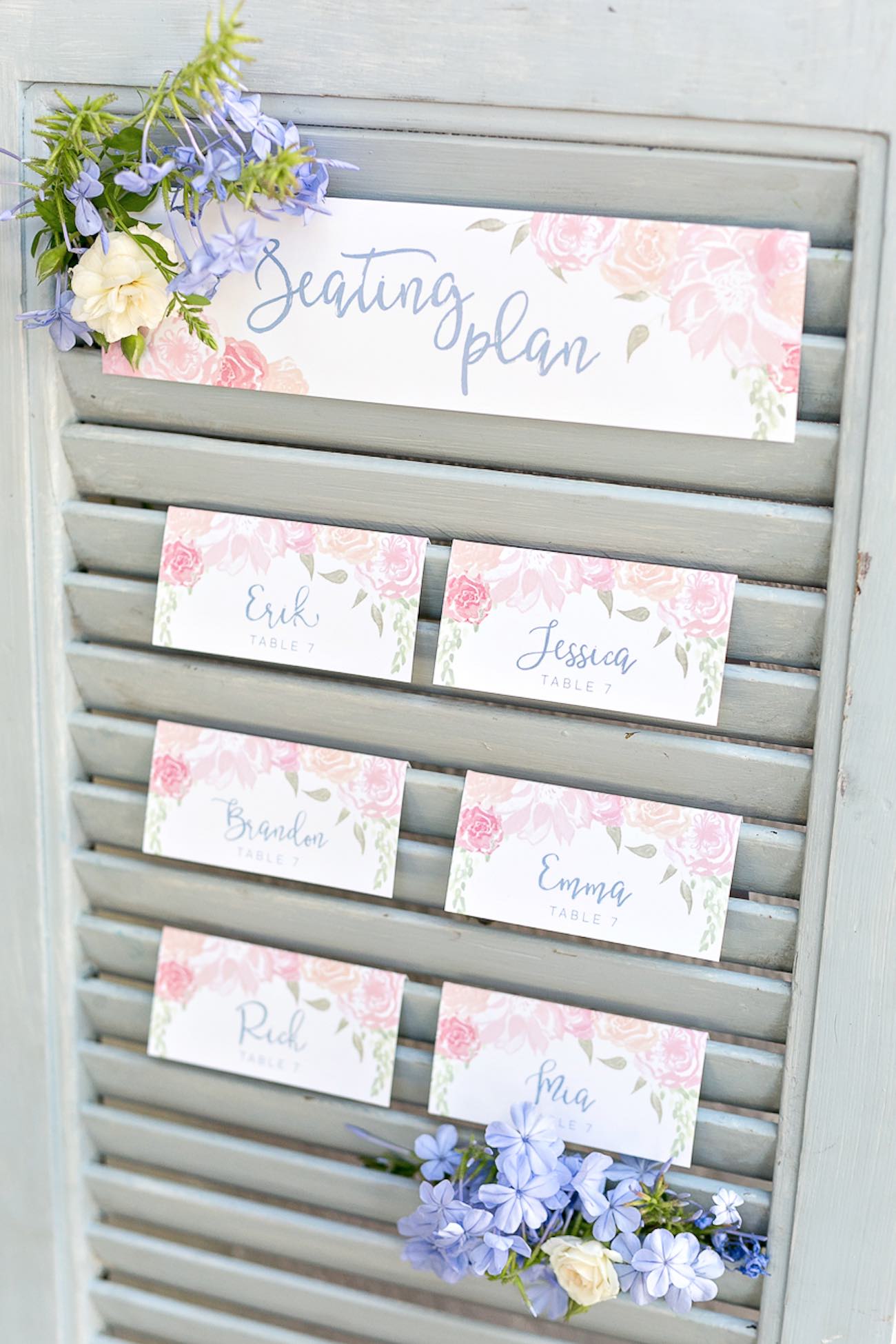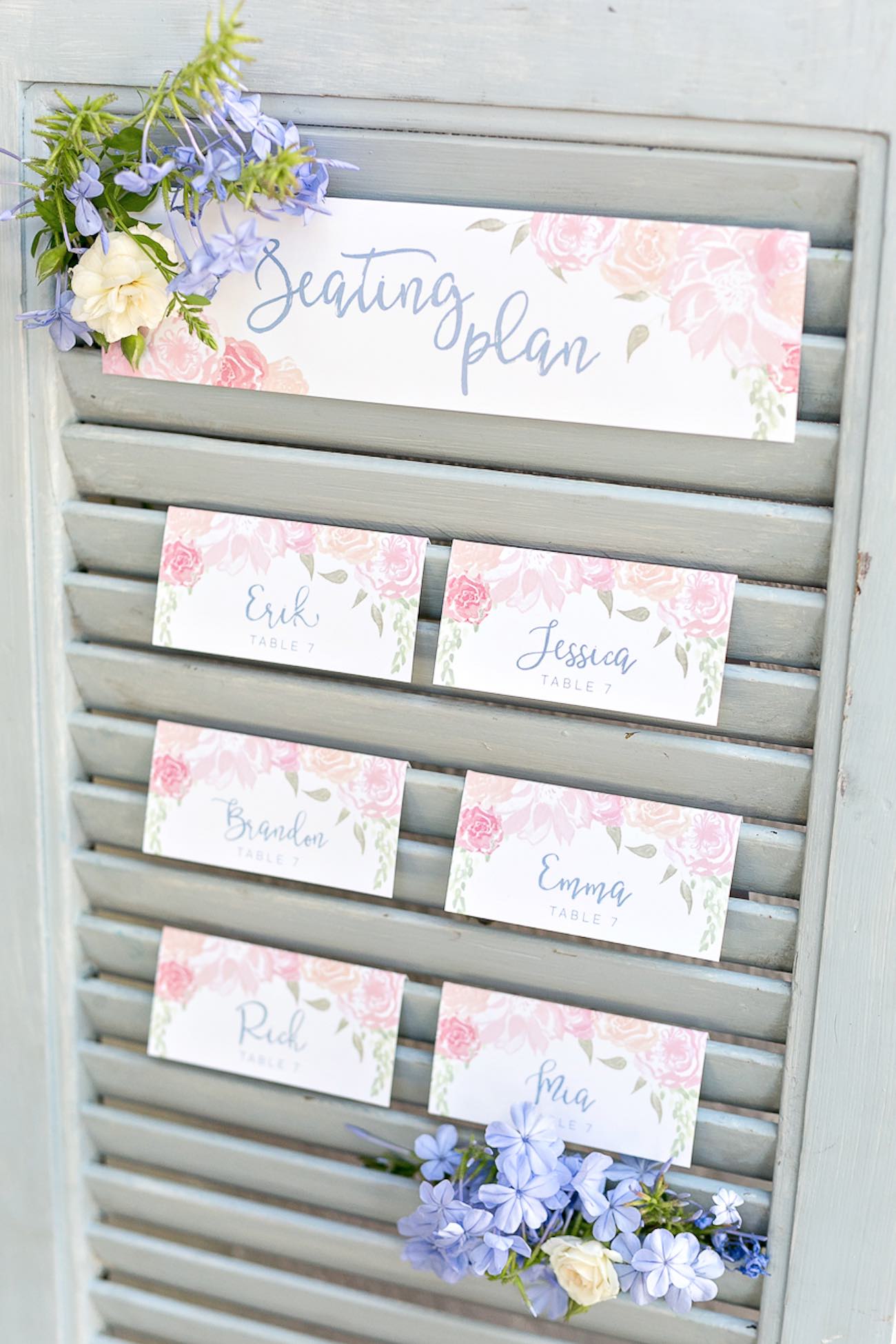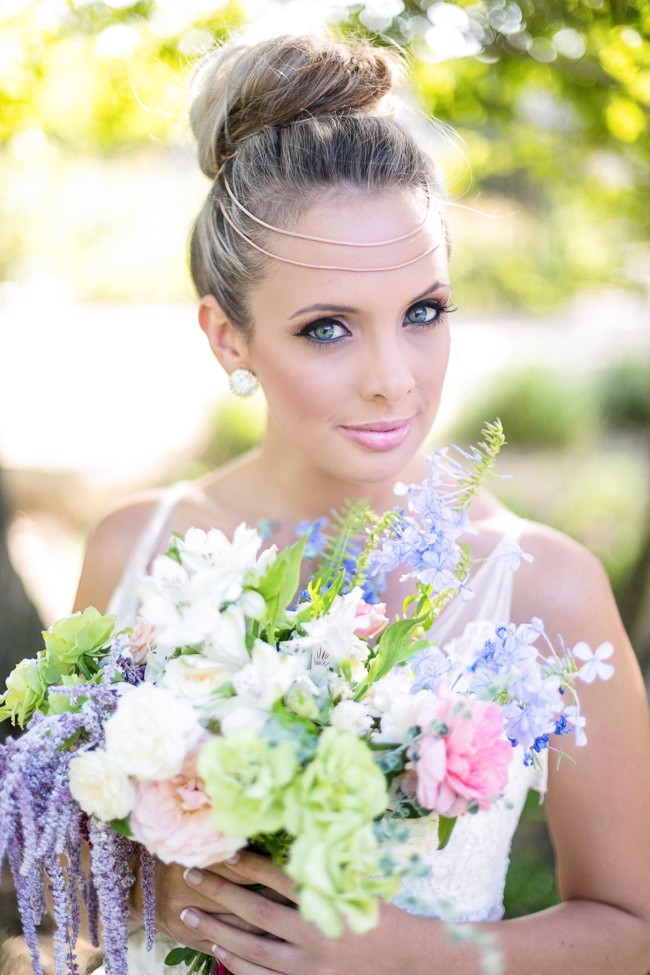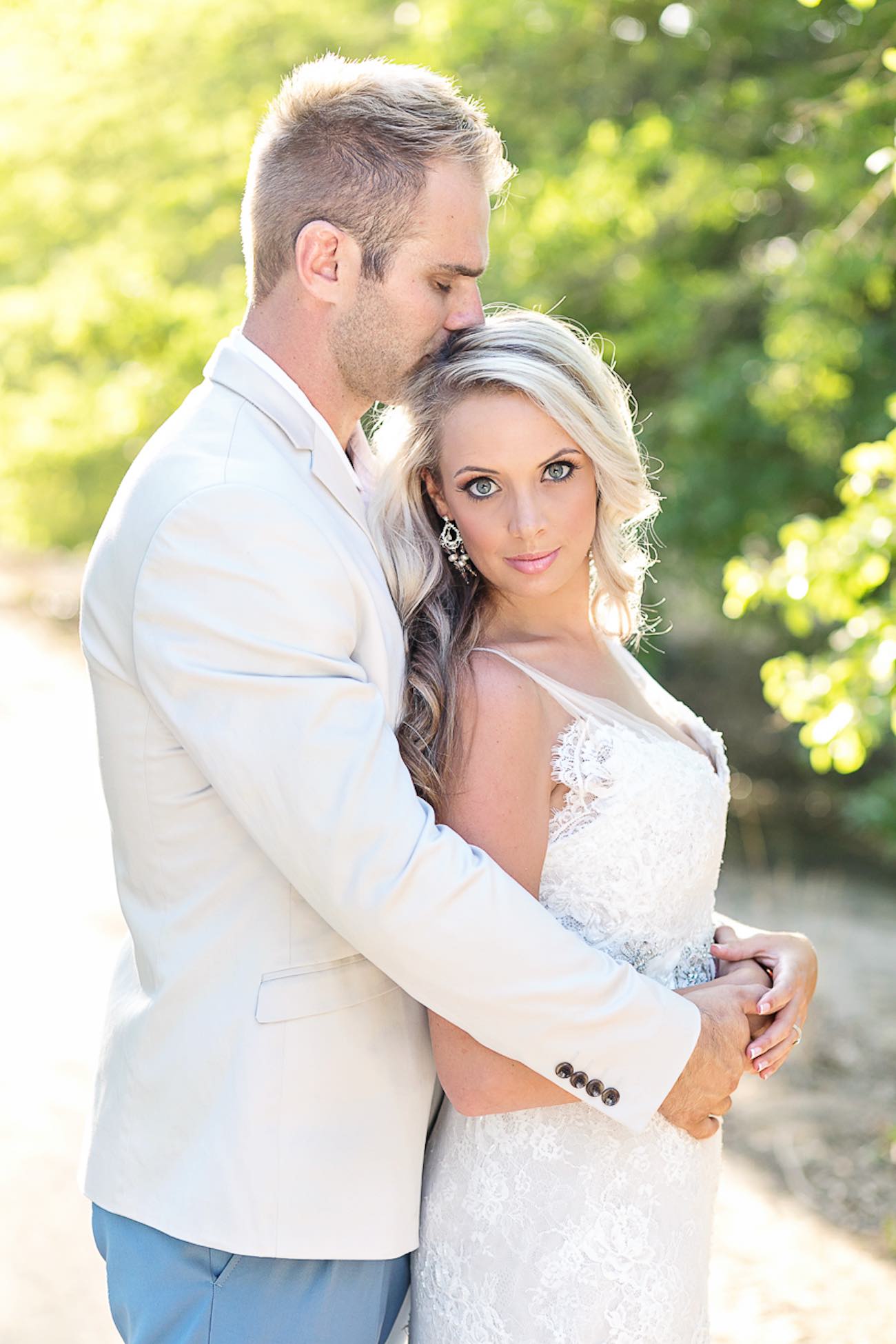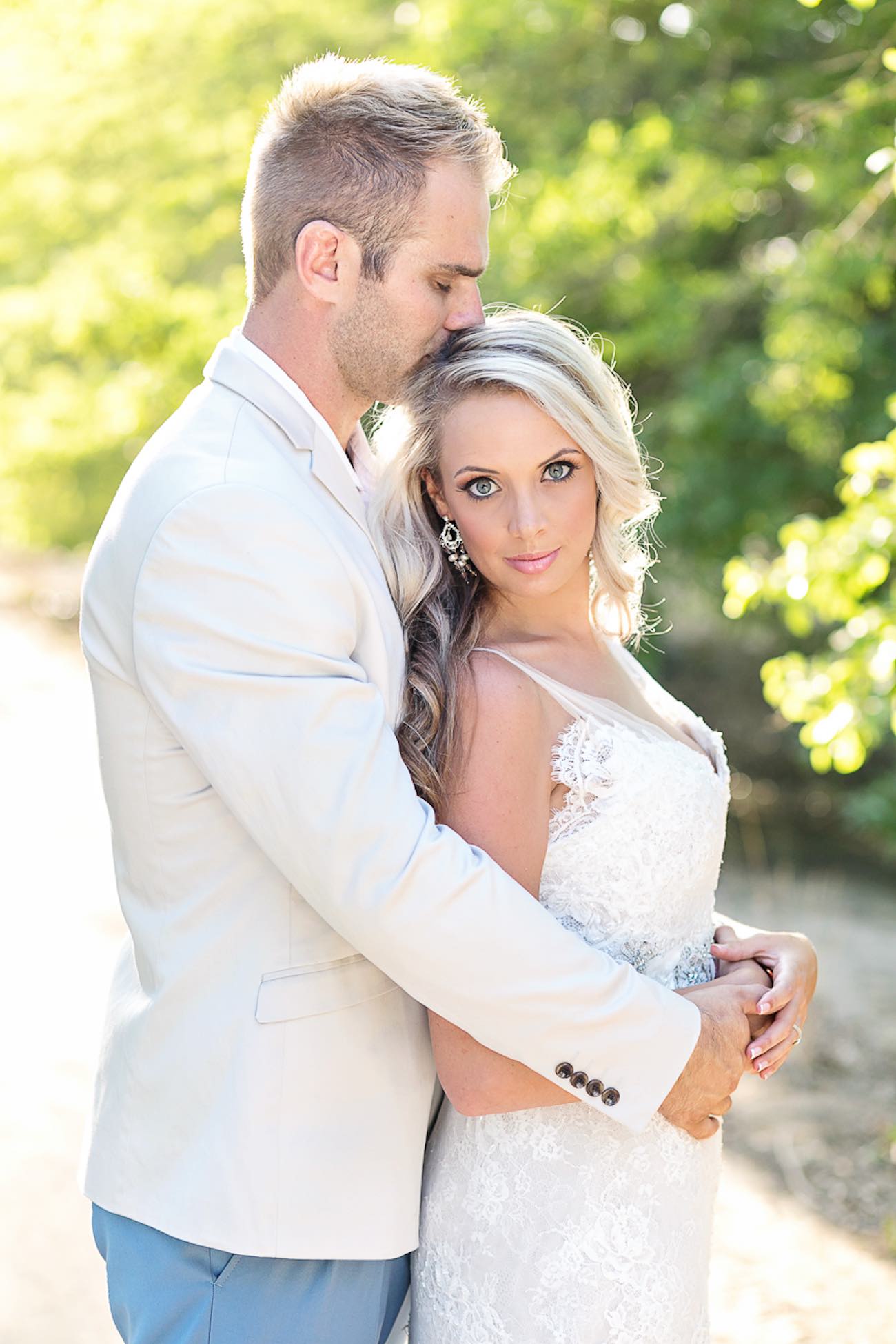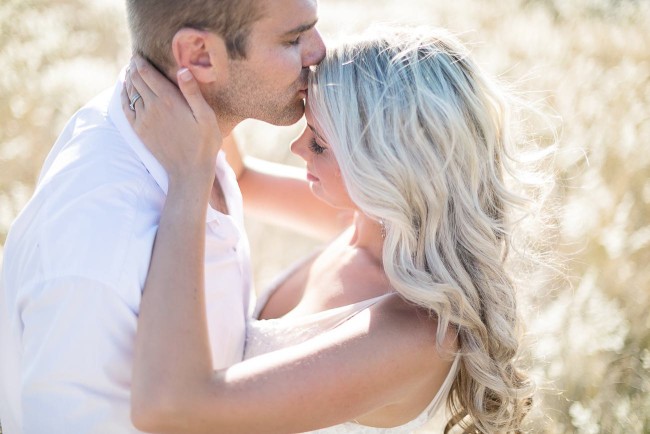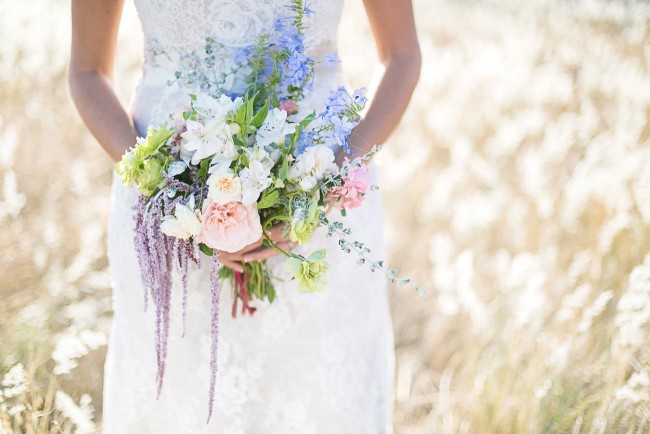 Wedding Service Providers