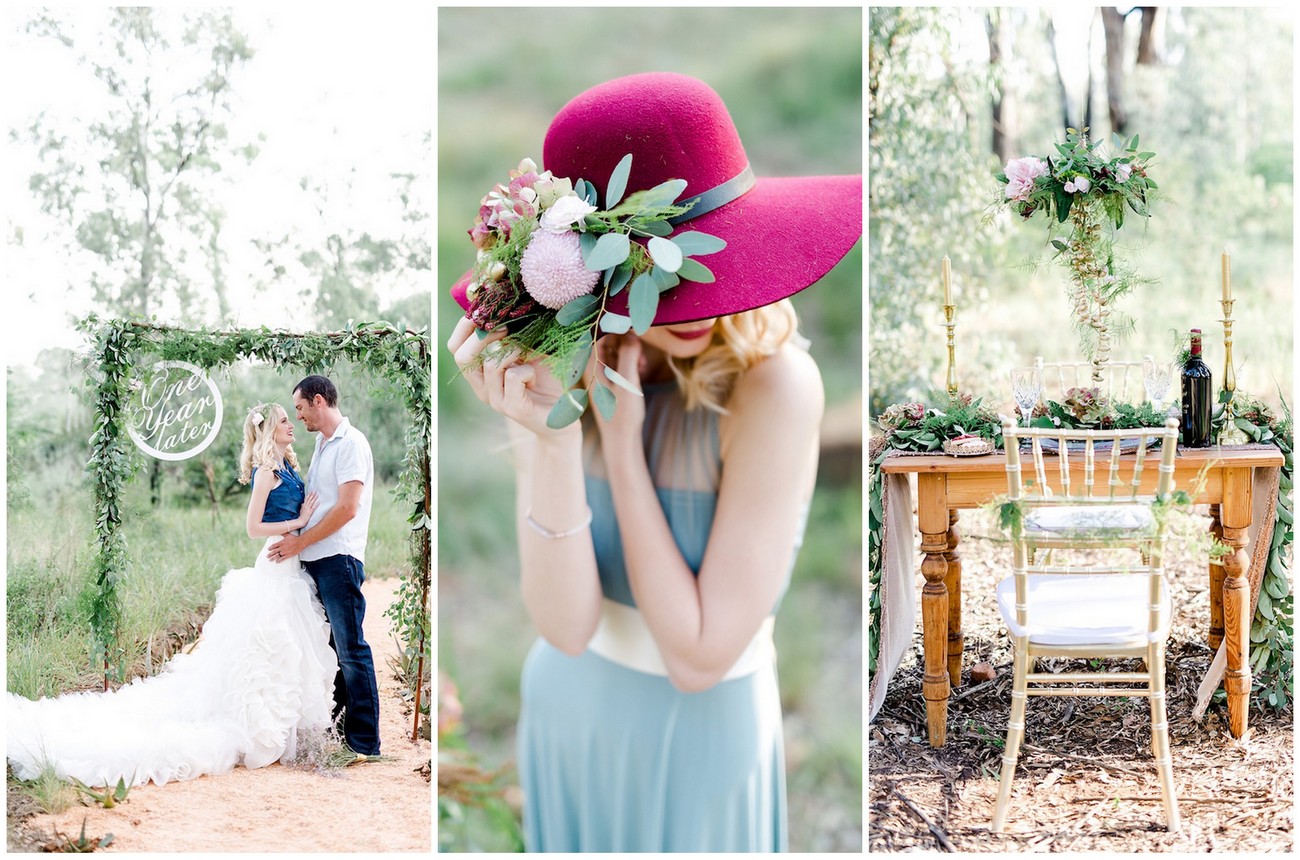 Do you remember this epic, gorgeous couple? The one whose creative, romantic, beautifully photographed (thanks D'amor photography!) pastel and gold glitter wedding has been inspiring brides like crazy? Well, it's one year later and Samantha & Francois are back with their picture perfect first wedding anniversary photo shoot Lace on Timber. And they are as spectacularly in love and stunning as ever! (Seriously, who looks that good all the time!?) Gelique designed a flowing sage dress for Samantha that she would wear first, before later changing into her original, fantabulous wedding gown designed by Chiqwawa. "My husband had on his semi-formal attire from the wedding."
The stylist for their perfect first wedding anniversary photo shoot  shoot, Myrtle event and styling , styled everything for the couple including a custom made 'One Year Later' sign by Creative Heroes  and stationery by Creative Heroes : "I sent her all the images of ideas I loved and she brought it all to light. The entire look and feel was created by her amazing talent." Myrtle also arranged the hair and make up for the shoot with the talented The Refinery hair and makeup ."
They also had the top layer of their wedding cake remade by Levia weddings, with cookies and macarons from Mmm macarons, using their anniversary shoot as a chance to relive and re-experience their wedding day:
[clickToTweet tweet="'Your #anniversary is a chance to redo your #wedding, but with things you couldn't do before!' " quote="For me, your anniversary is an opportunity to redo everything but with all the the things you could not have the previous time! "]
Perfect First Wedding Anniversary Photo Shoot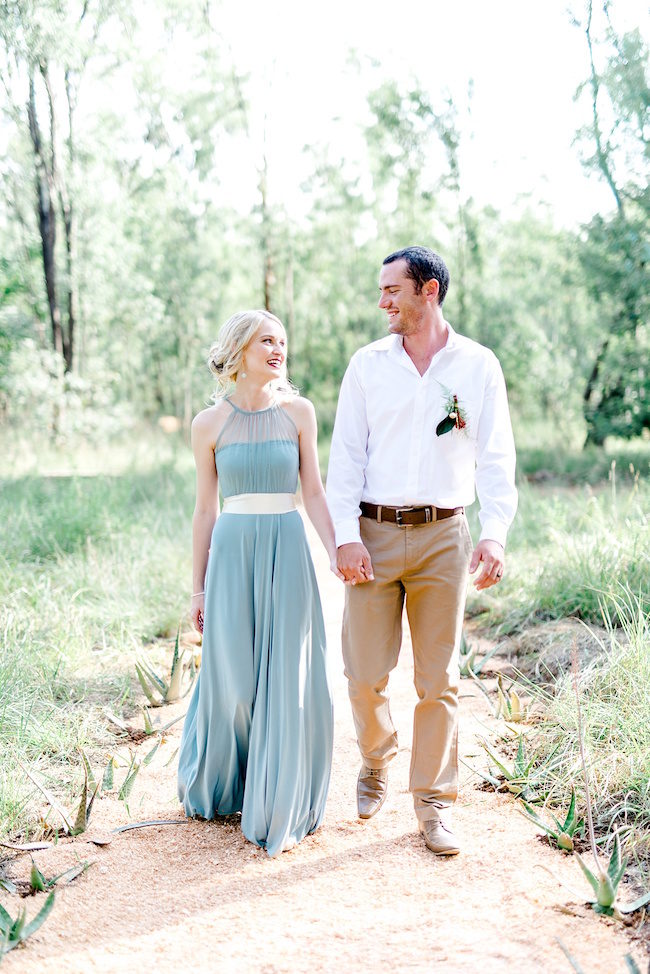 It is always my wish for our readers and couples that their love continues to grow stronger with each passing day. And for Samantha and Francois that wish has come true:
"Our first year as a married couple has been a blast! Words can not describe the what the feeling is of waking up next to the love of your life every morning. We have grown so much as individuals and as a couple in this past year. We are there to motivate, inspire and support each other in the good and the bad times. Every moment is an opportunity to learn who the other person is. We as people keep changing and we are never the same person we were yesterday."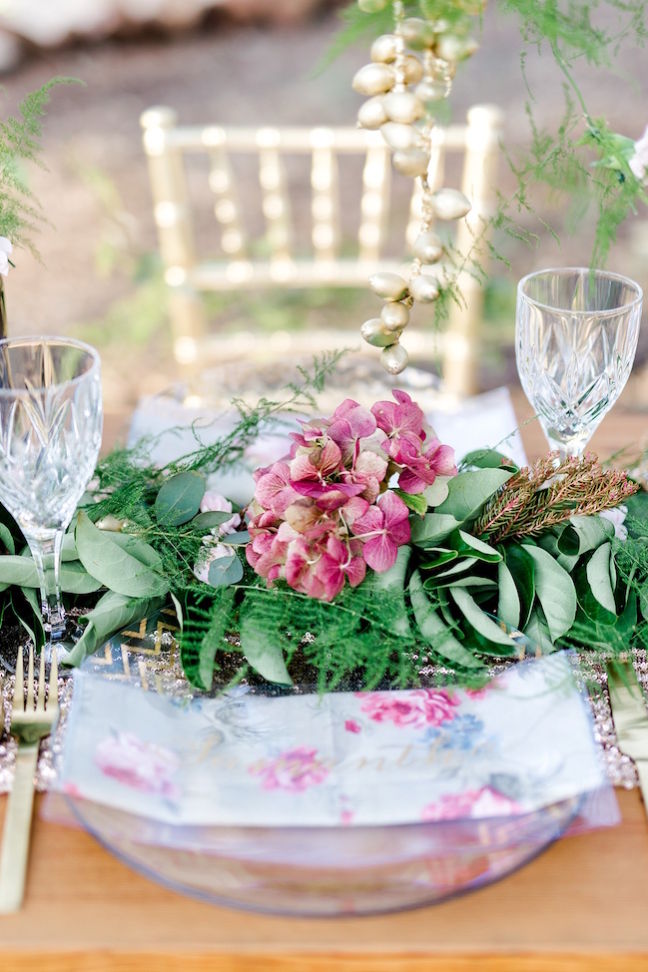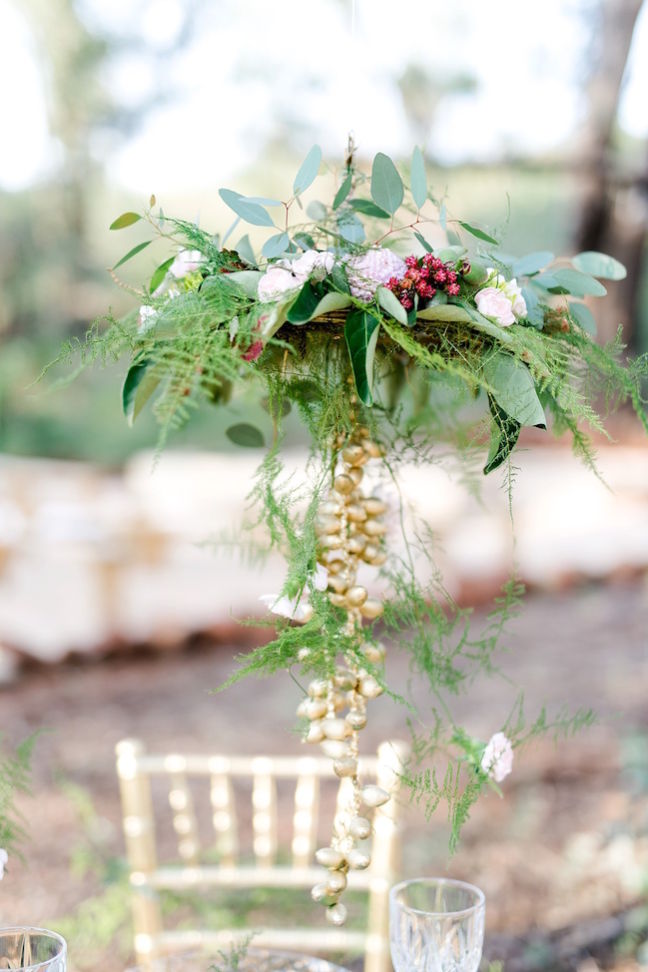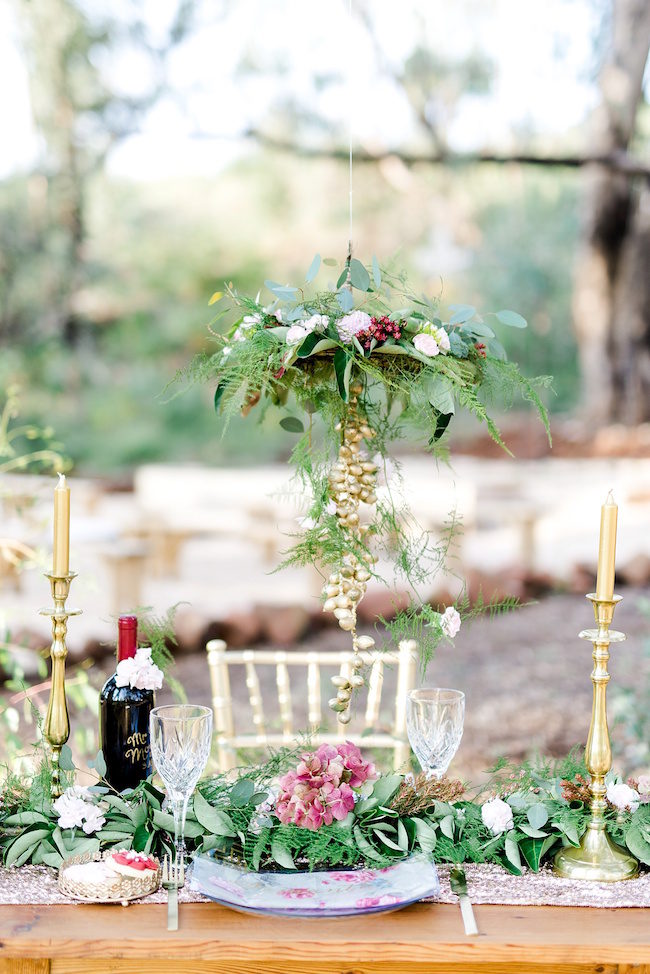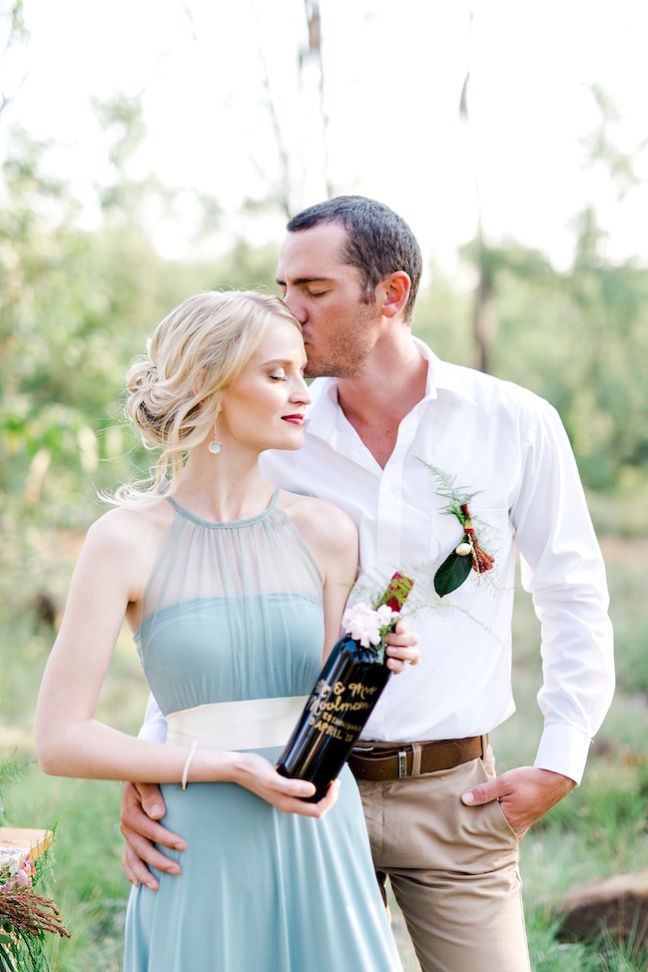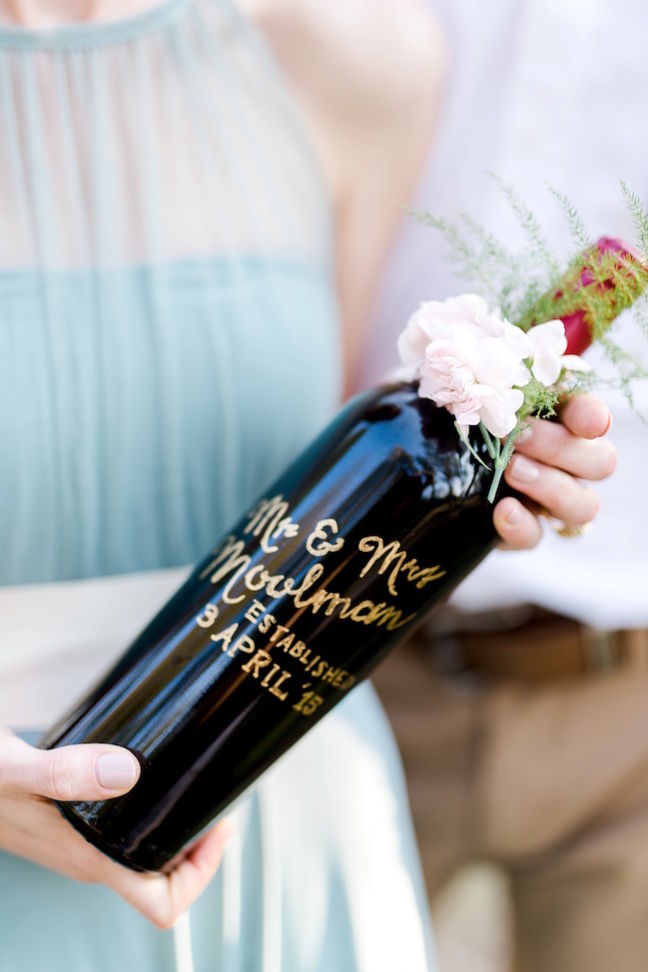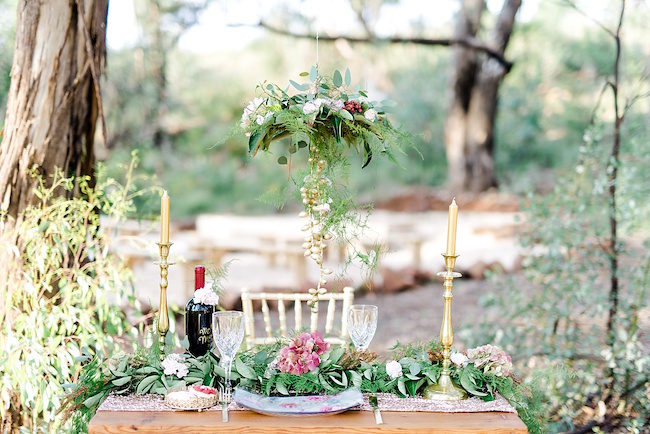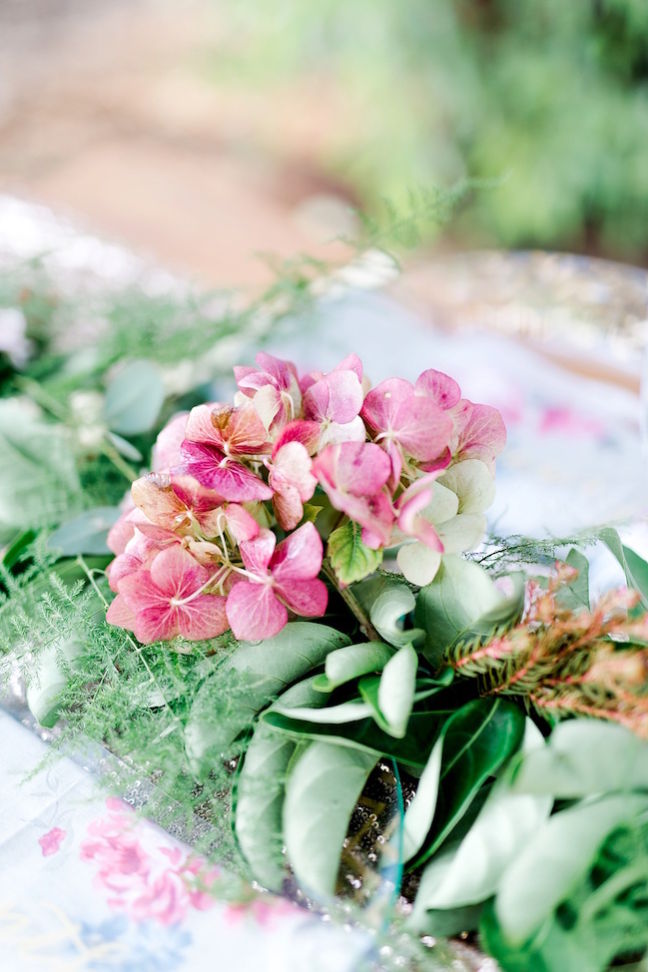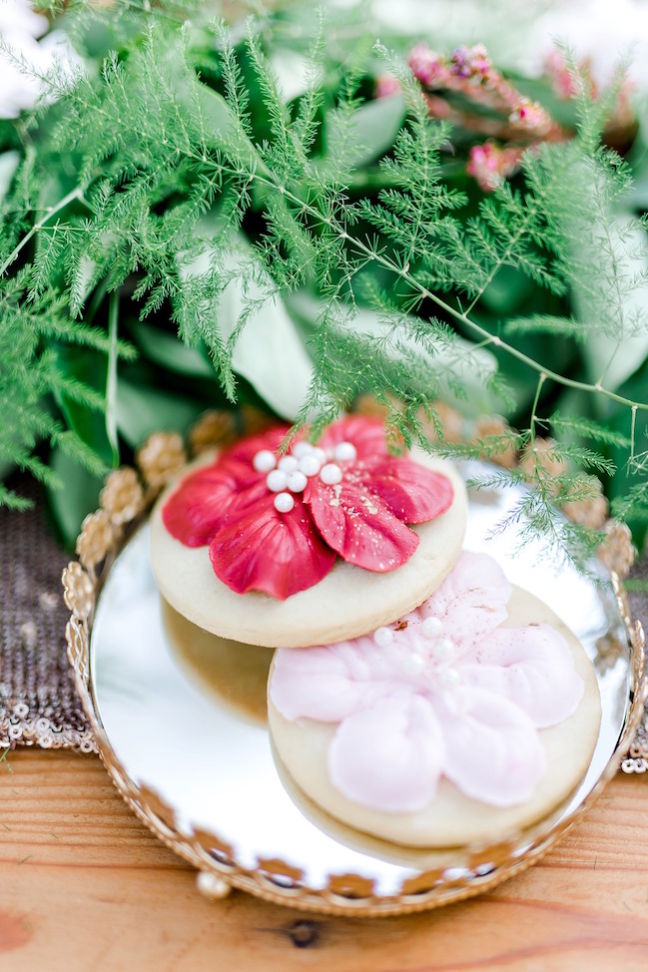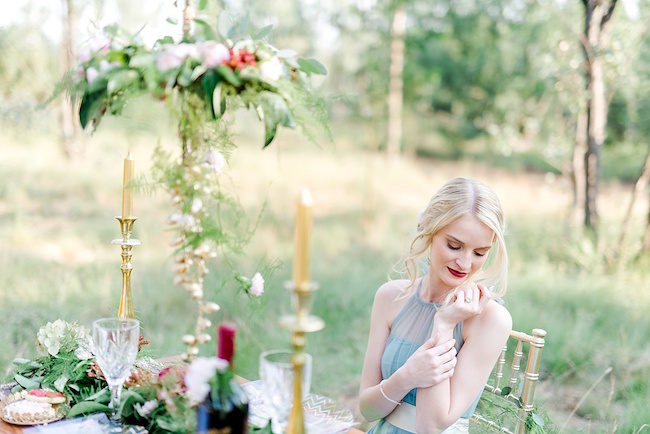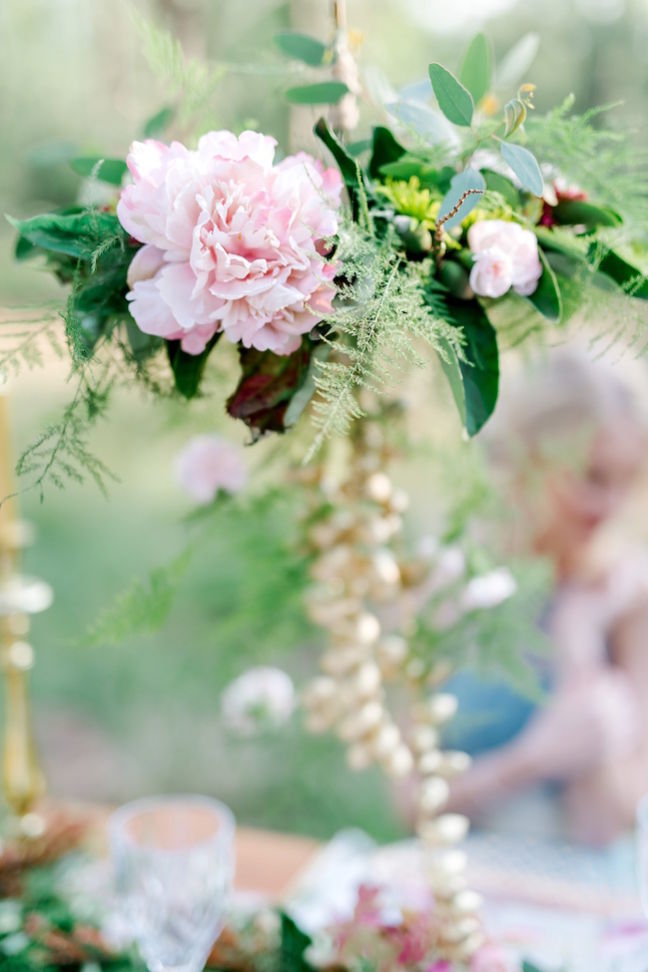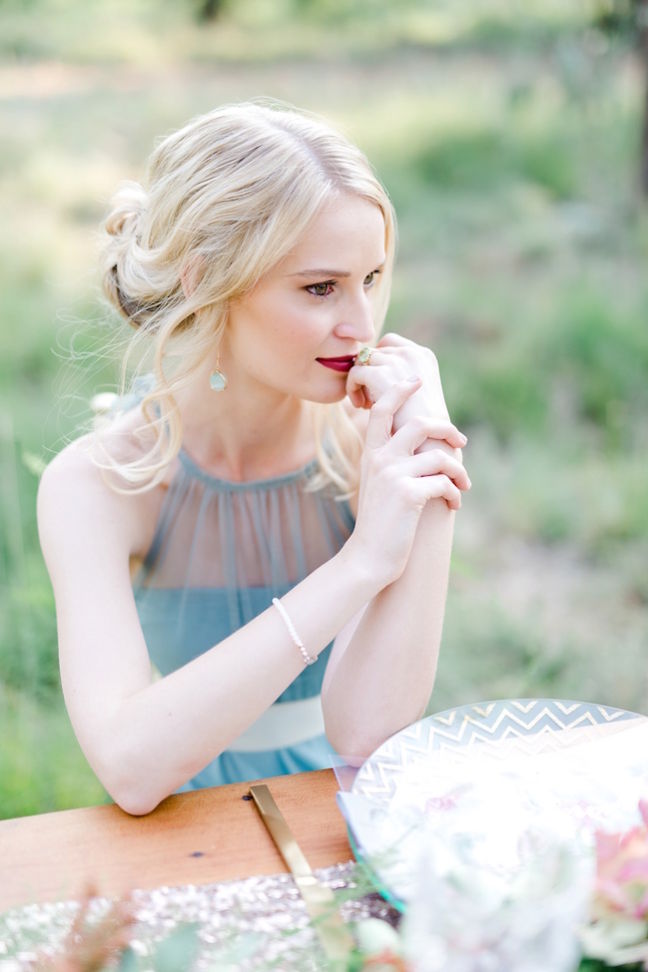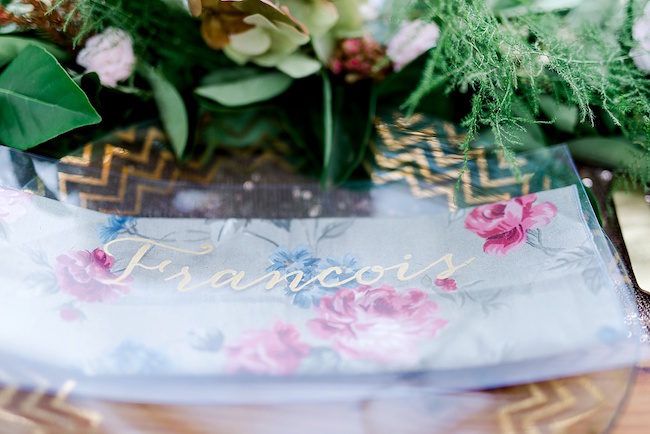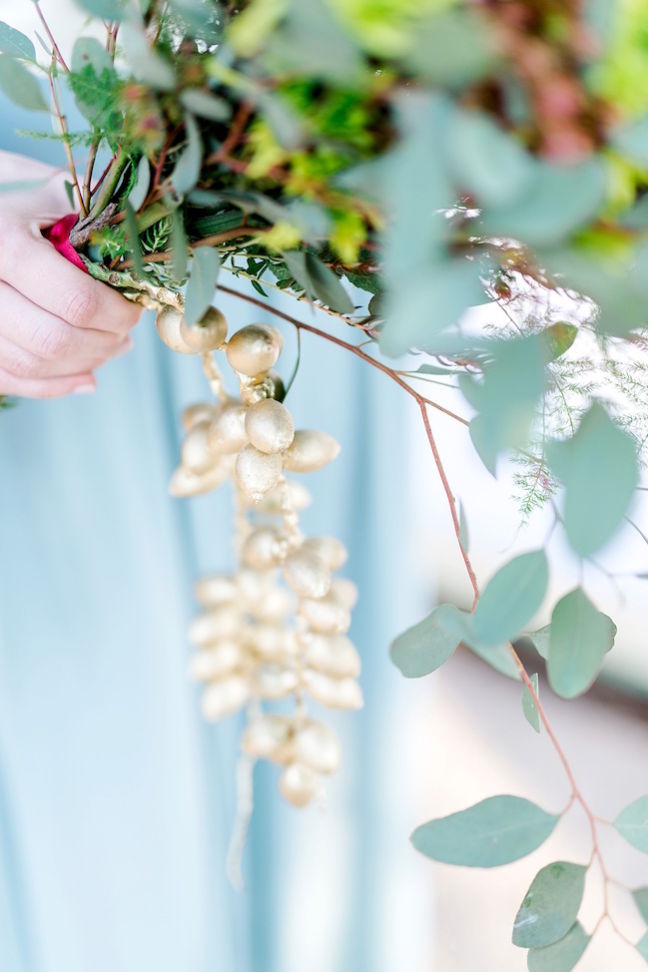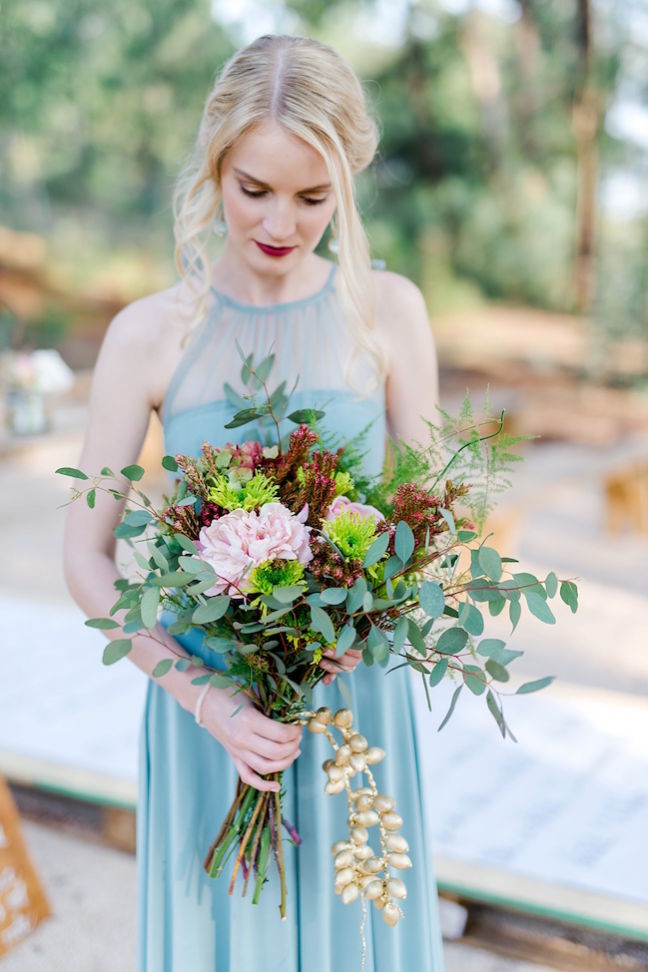 While I know very clearly what I want, I do not always have the knowledge on how to actually create it. That's why I turn to professionals to help bring my ideas to life.
[clickToTweet tweet="Tip: 'Save all your ideas, every image & get a seasoned professional to help bring it to life!'" quote="My tip is to get someone to help with the styling and to help bring your ideas to light. Save all your ideas, every image and get someone to help you. "]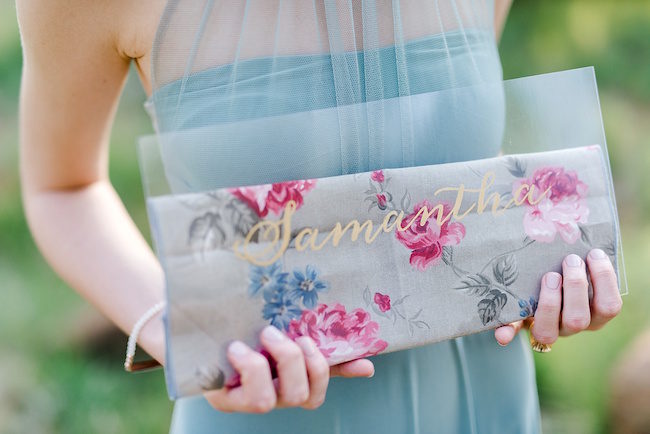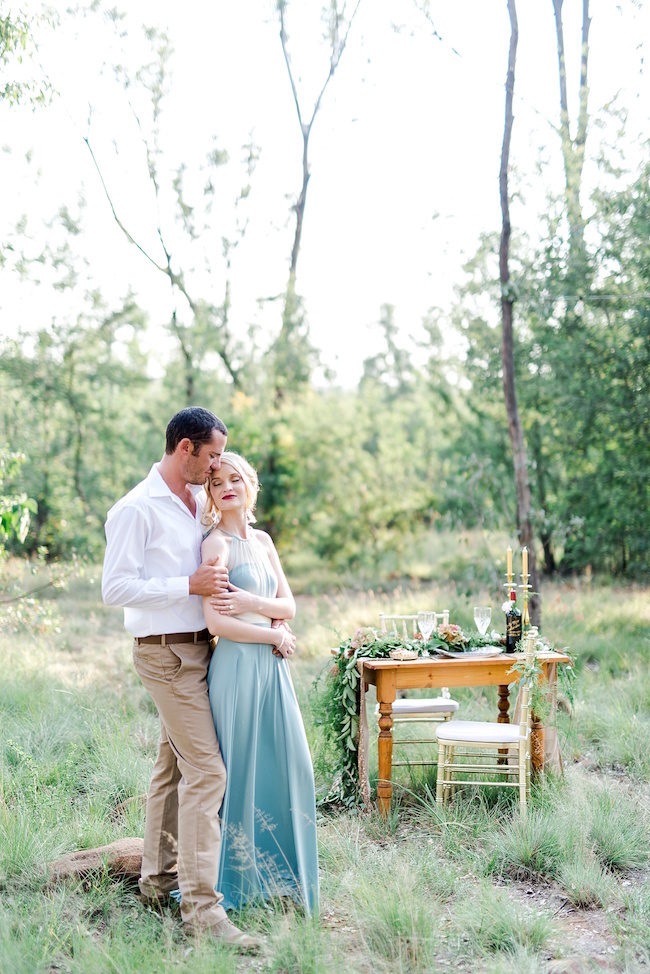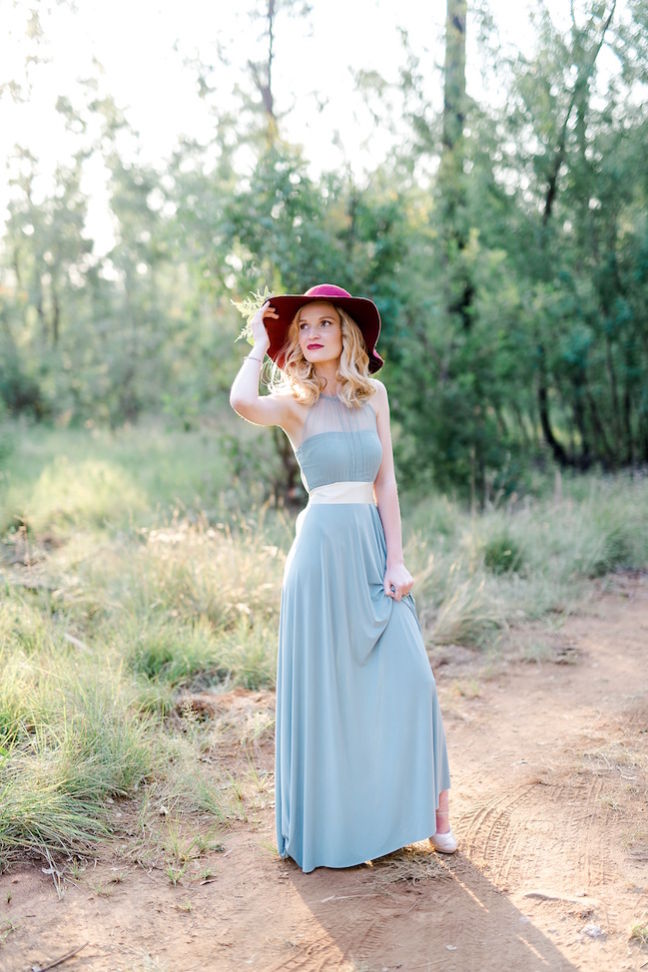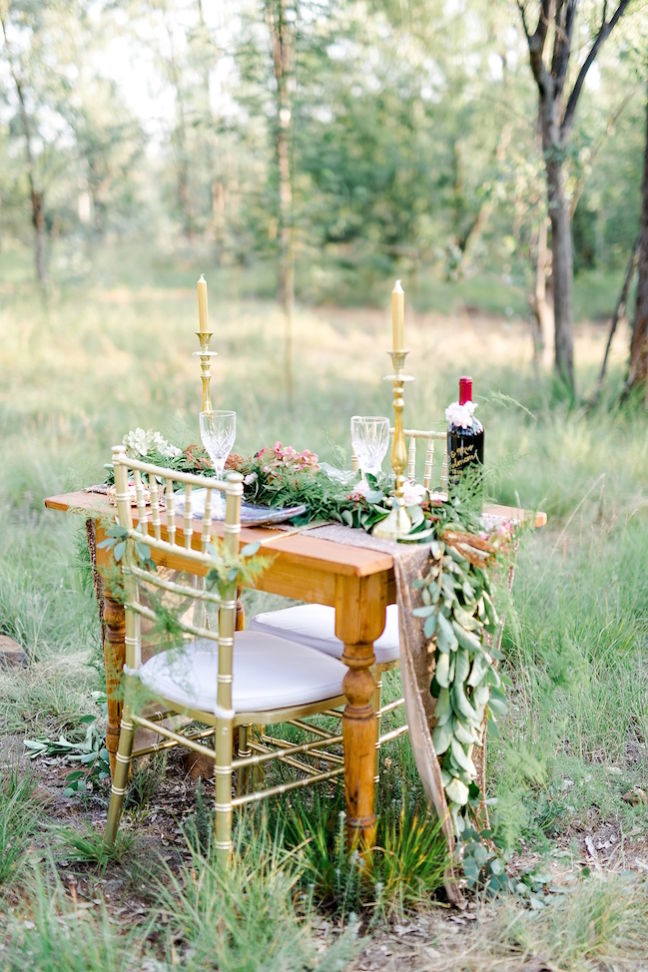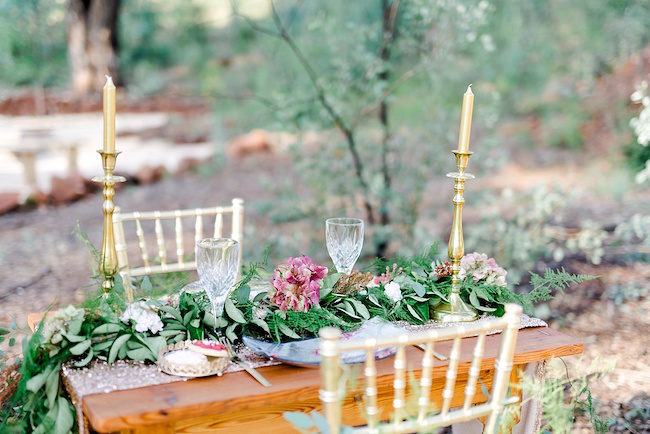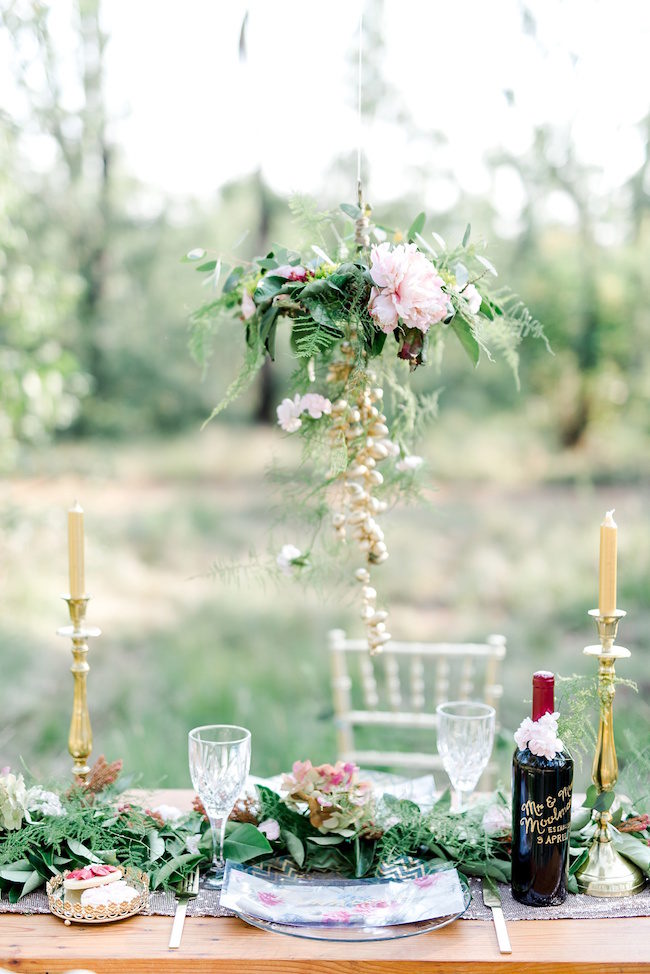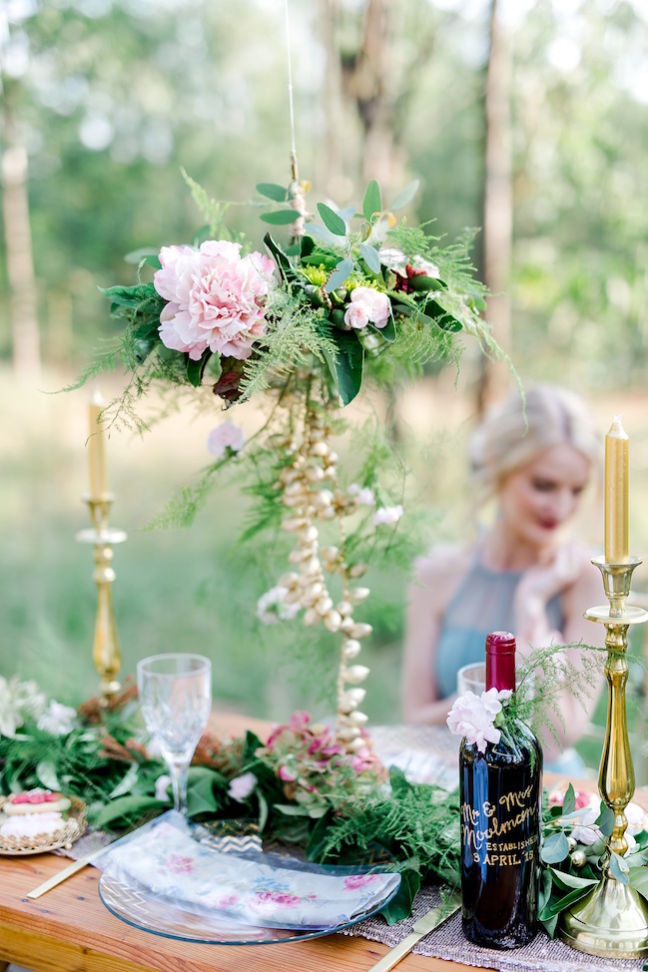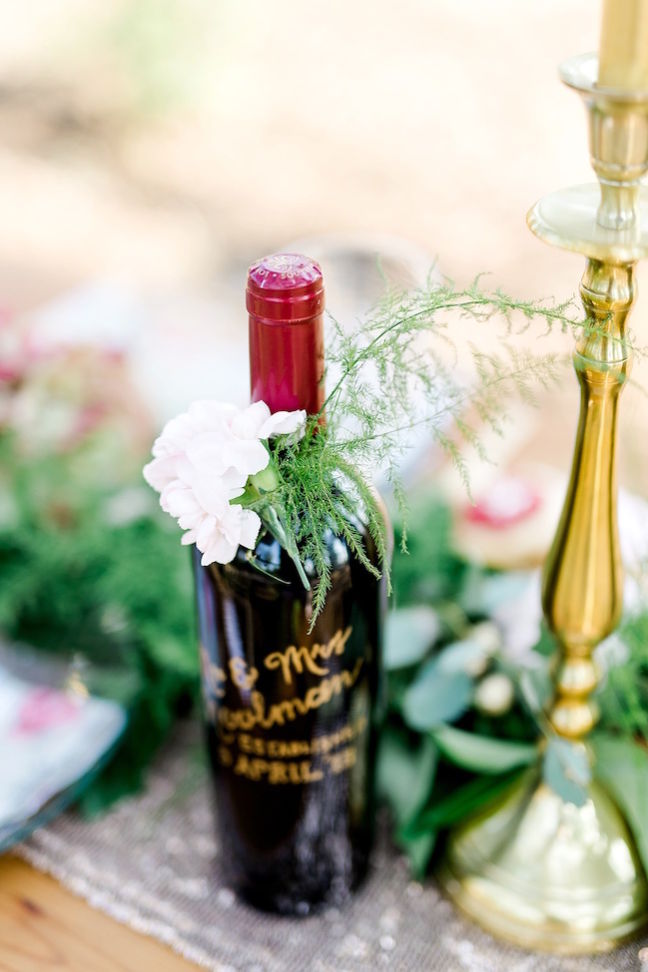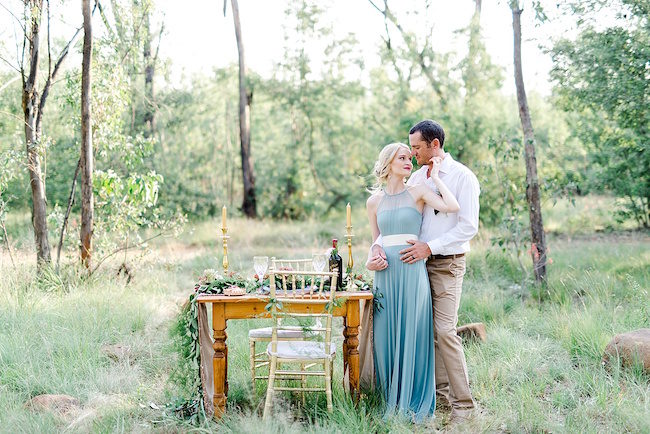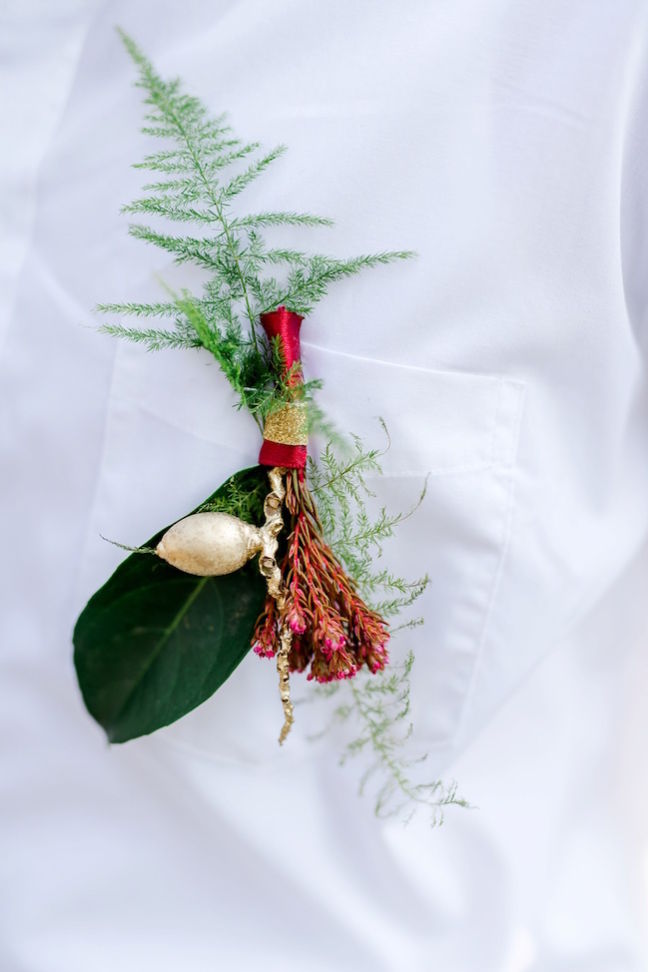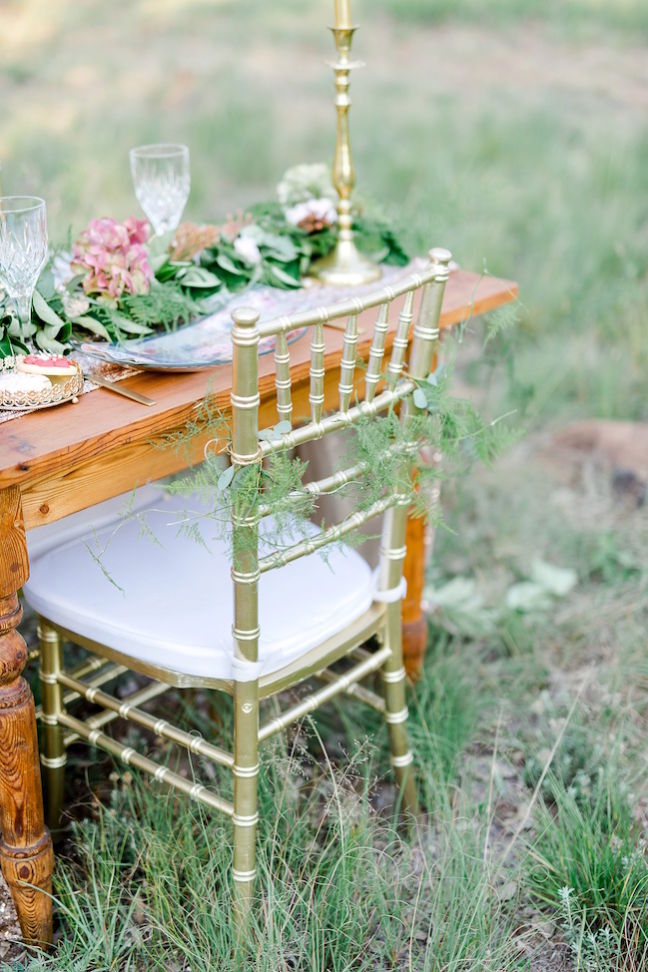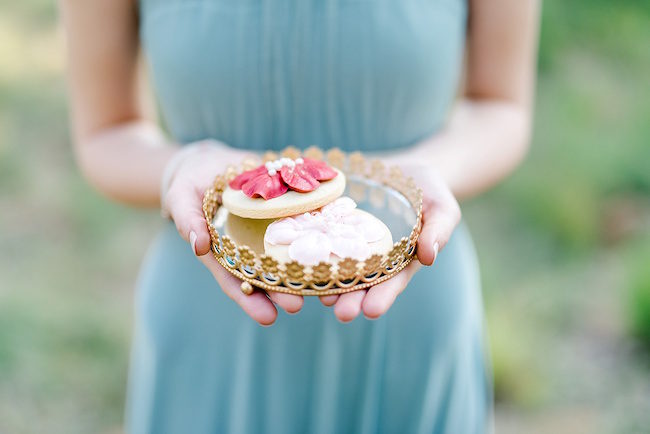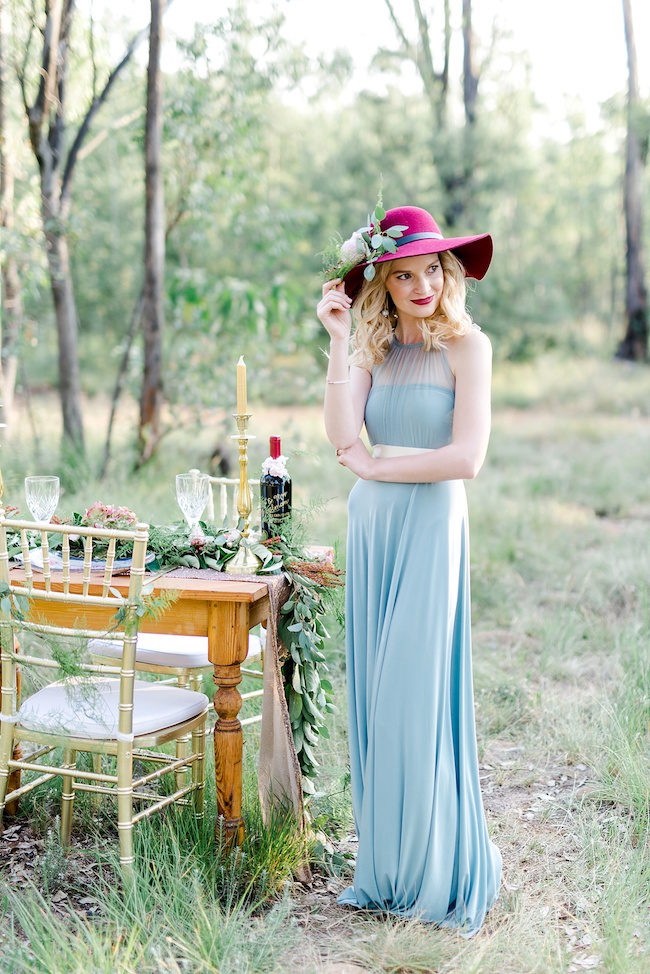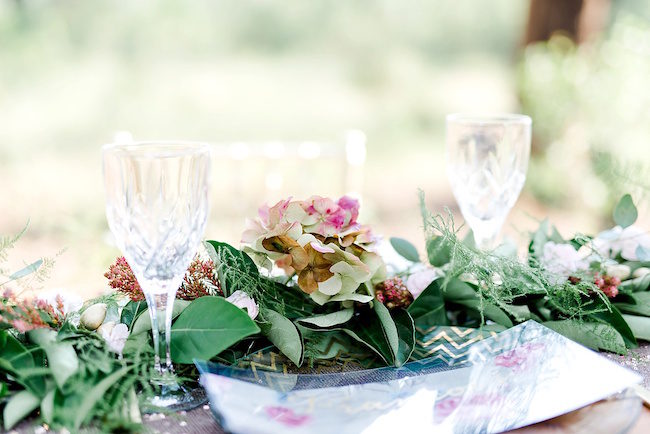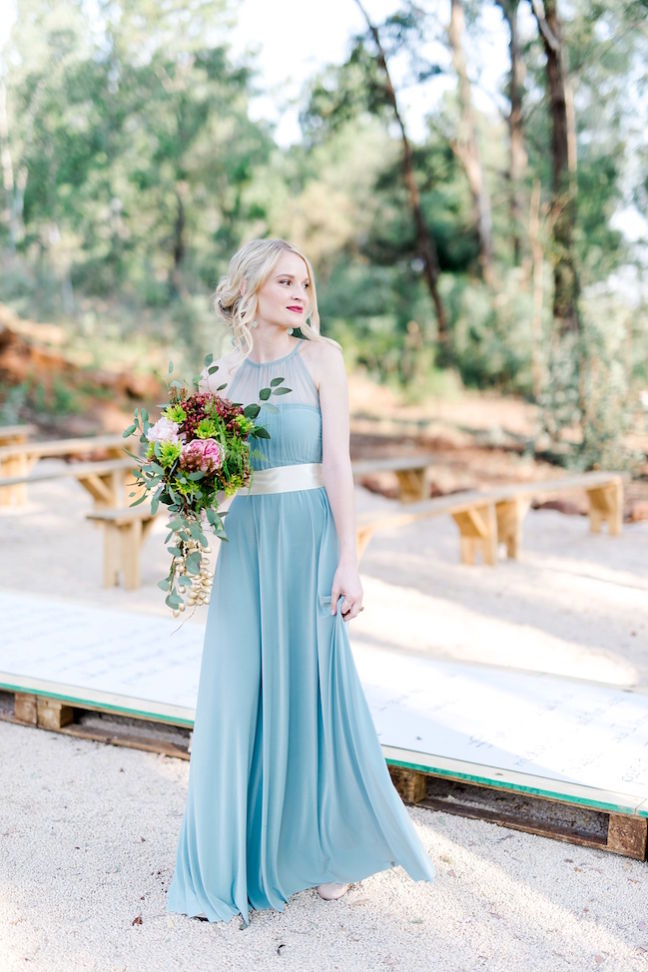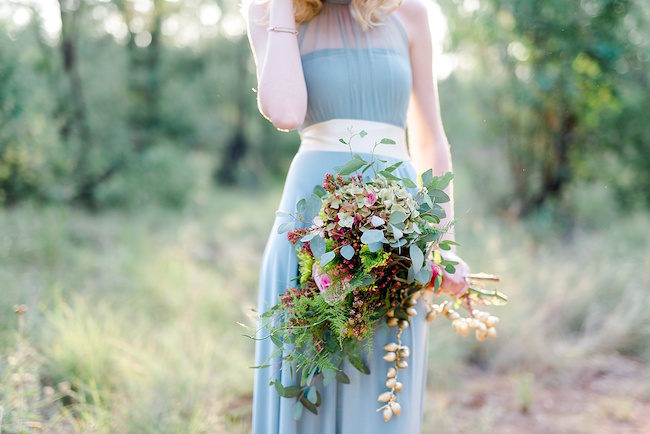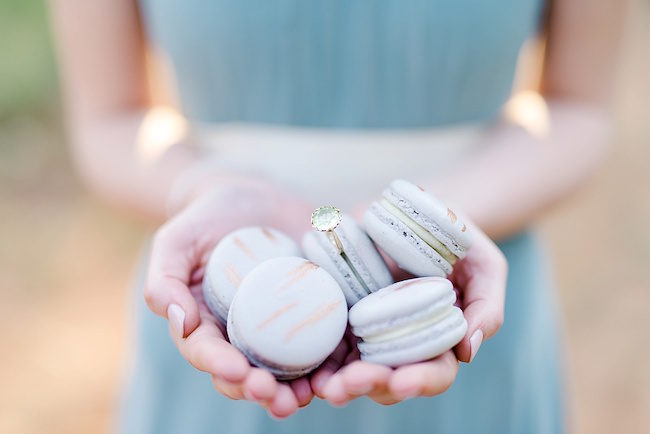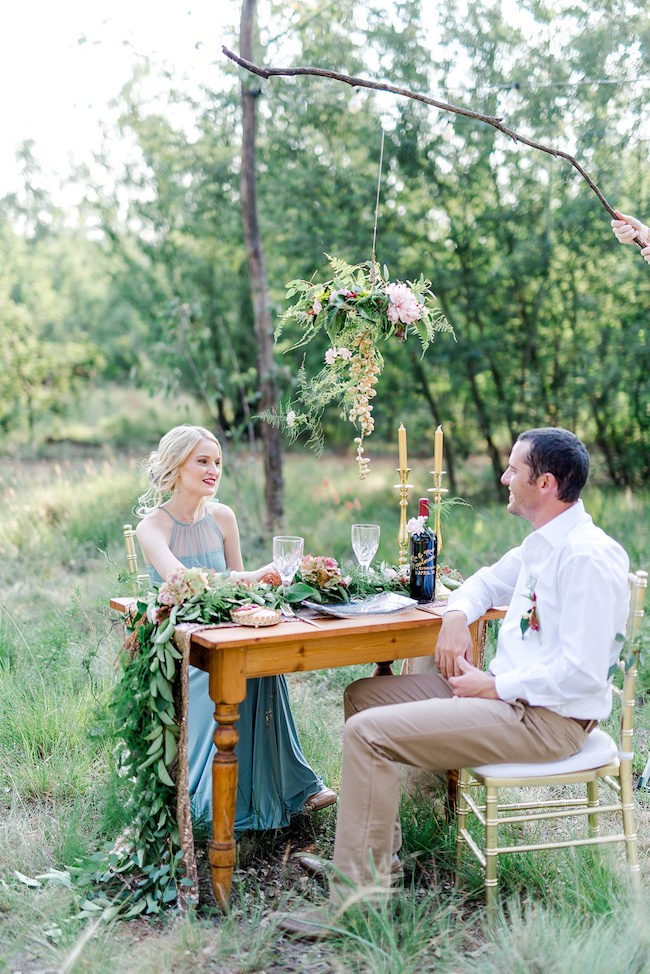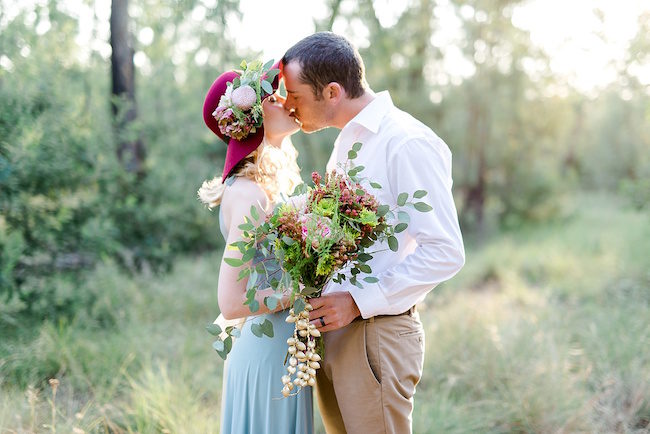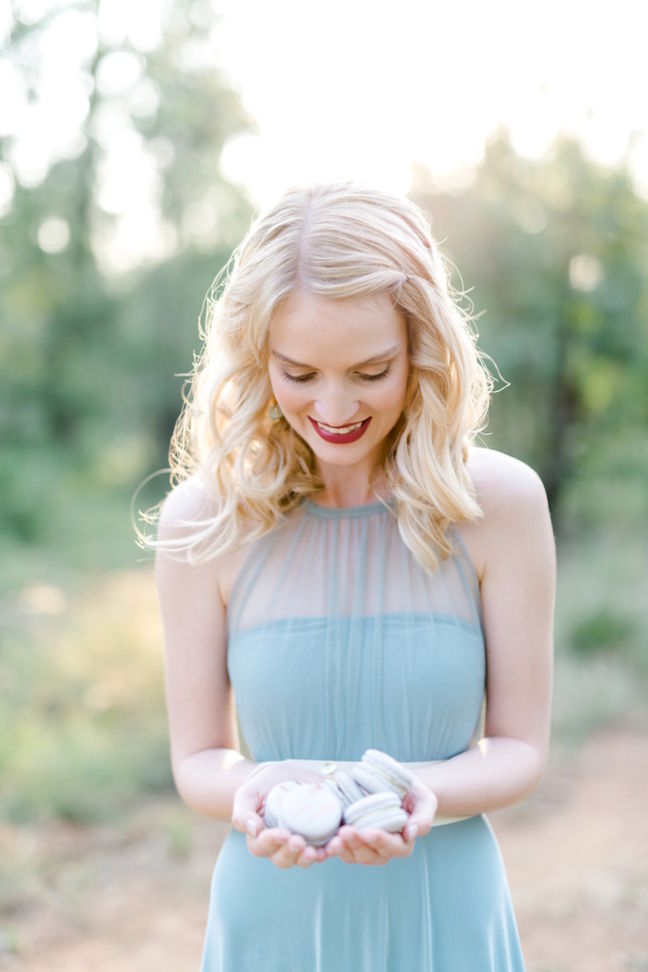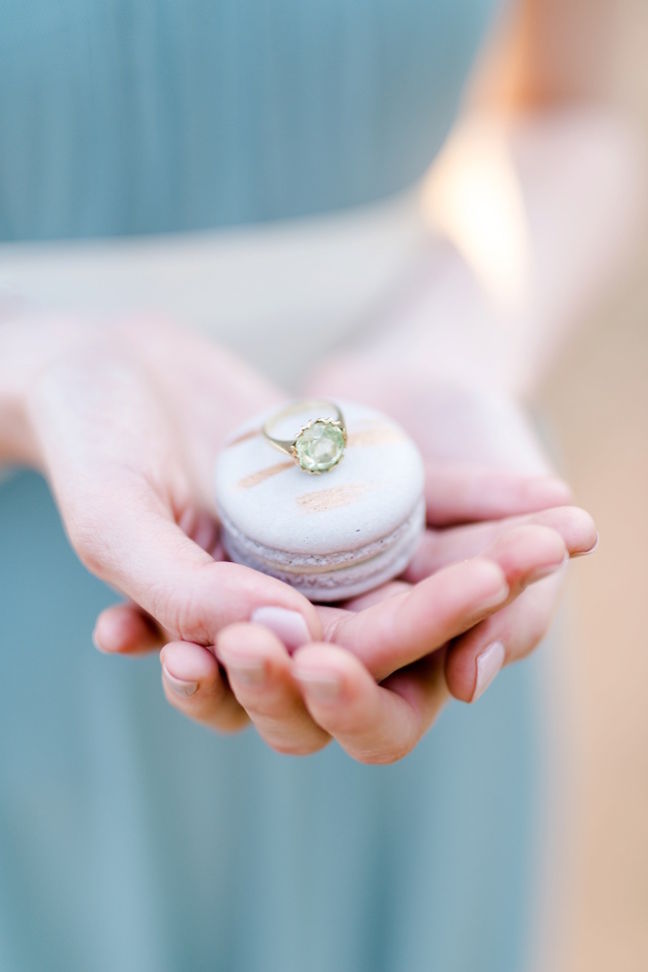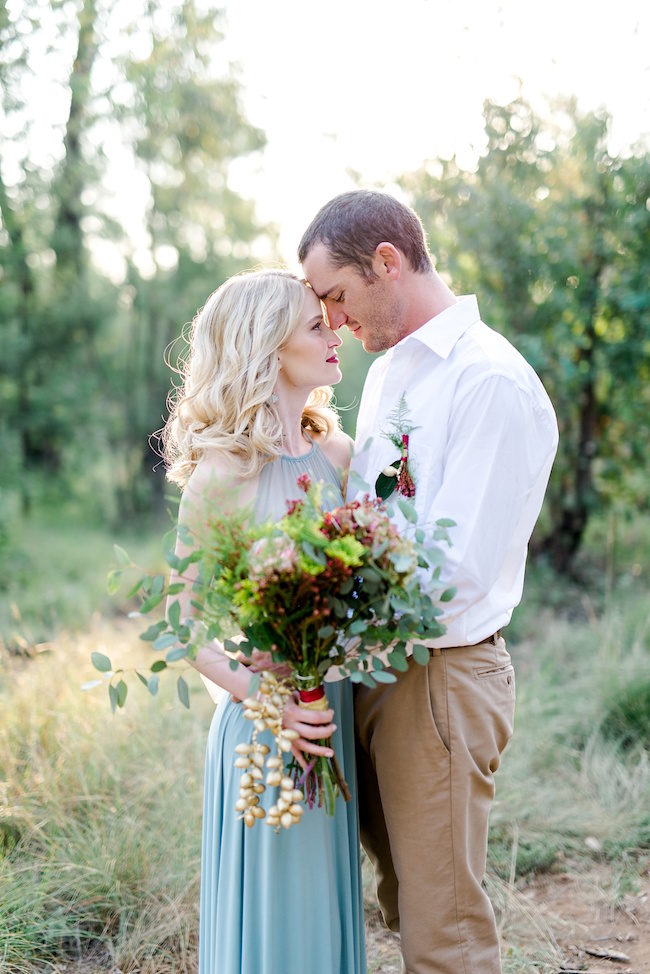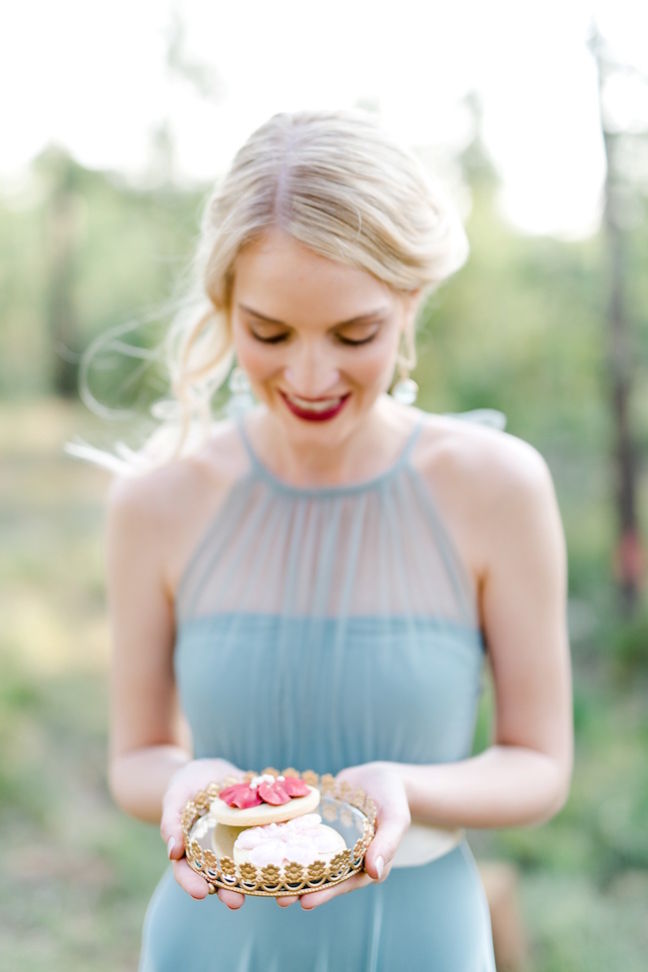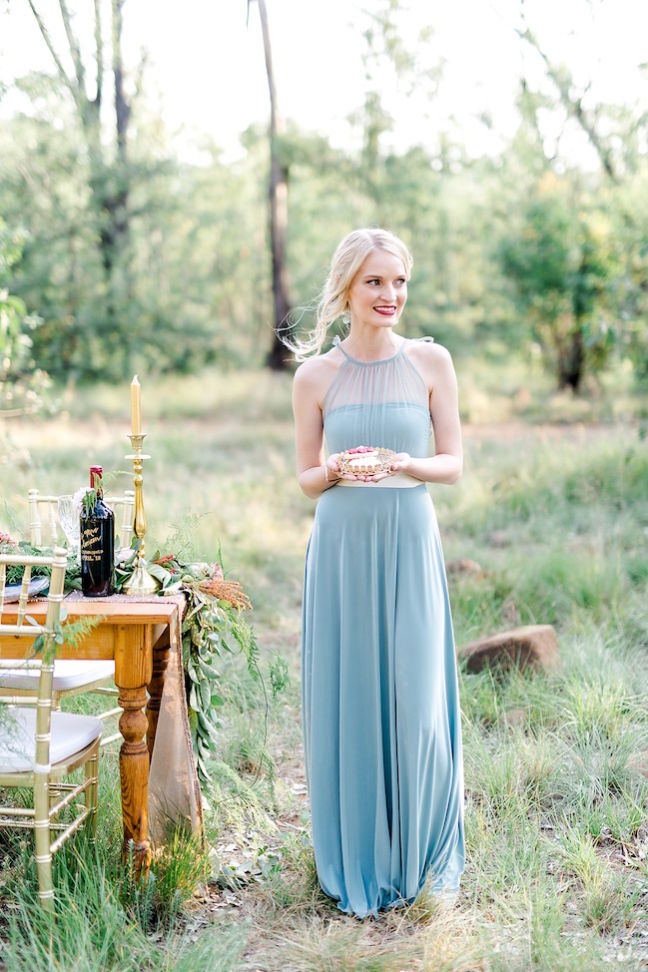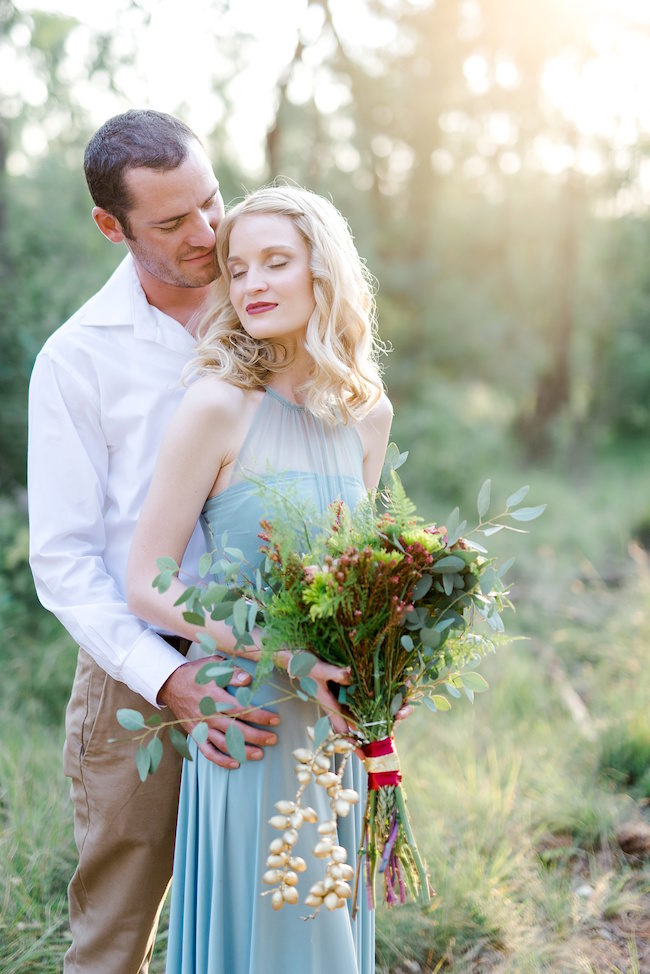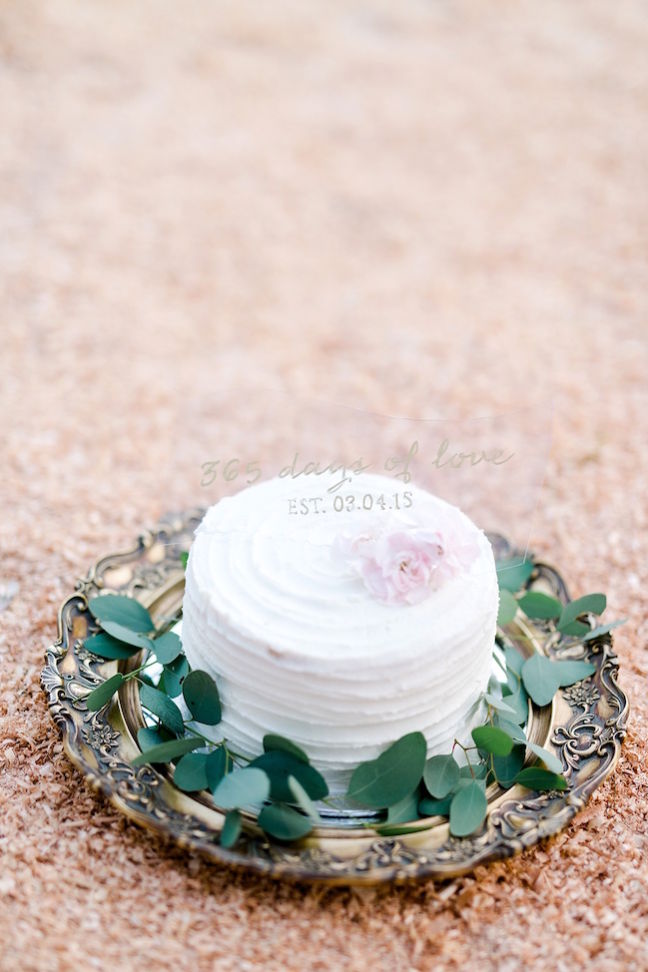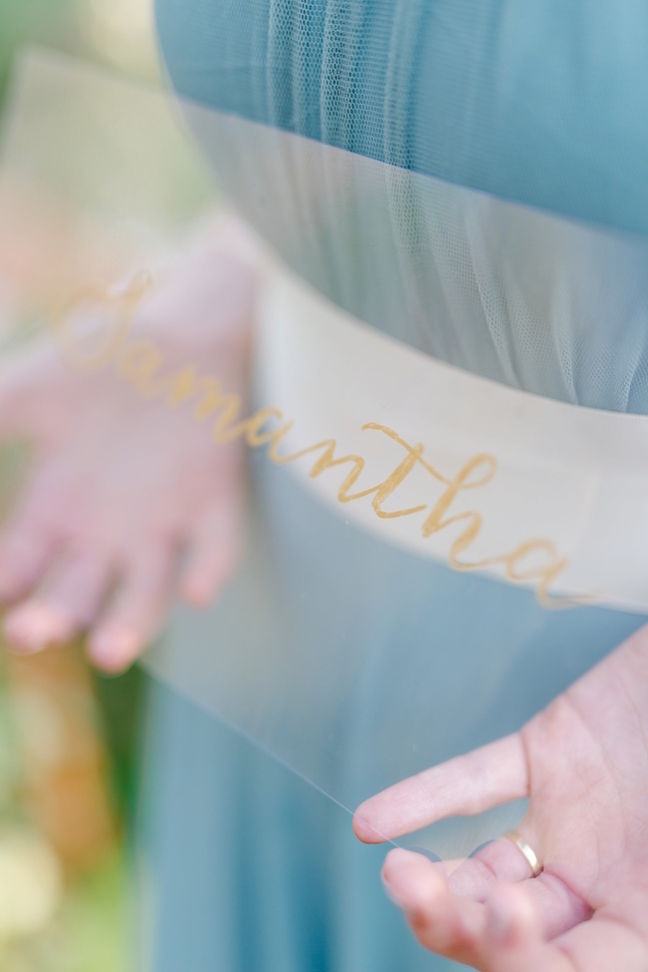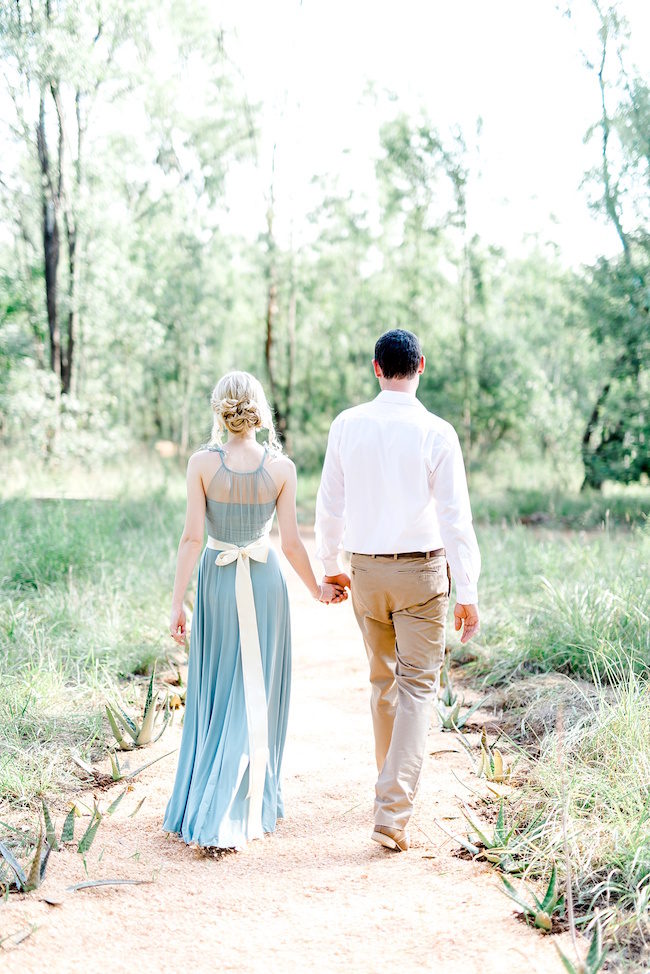 [clickToTweet tweet="At our wedding we missed our cake – time went so fast! It was remade for our anniversary shoot!" quote="On our wedding day the time went by so fast that we were not even able to enjoy our wedding cake. We decided to have the top layer of our wedding cake remade for the shoot so that we could finally enjoy it!"]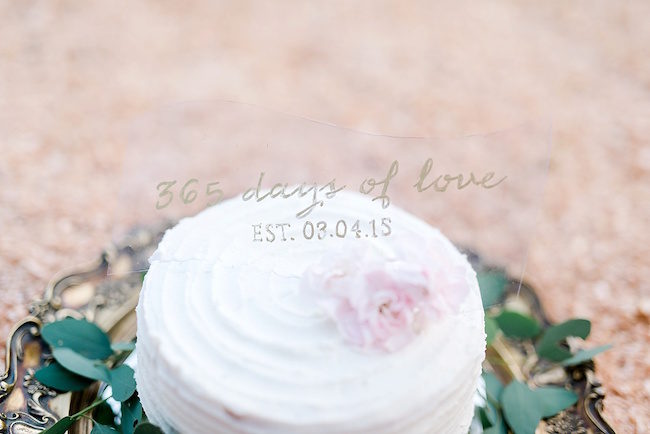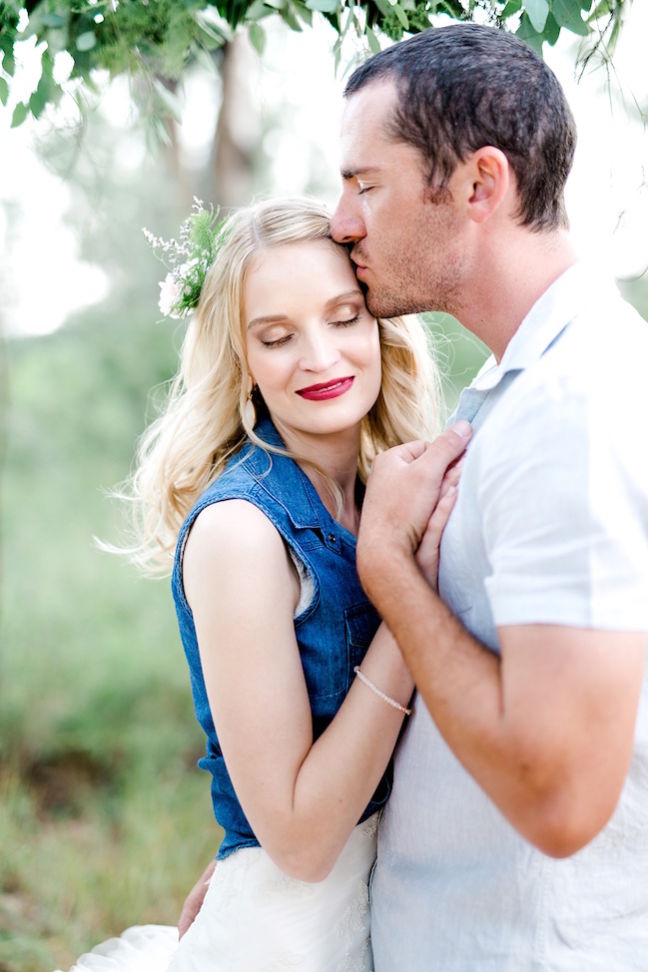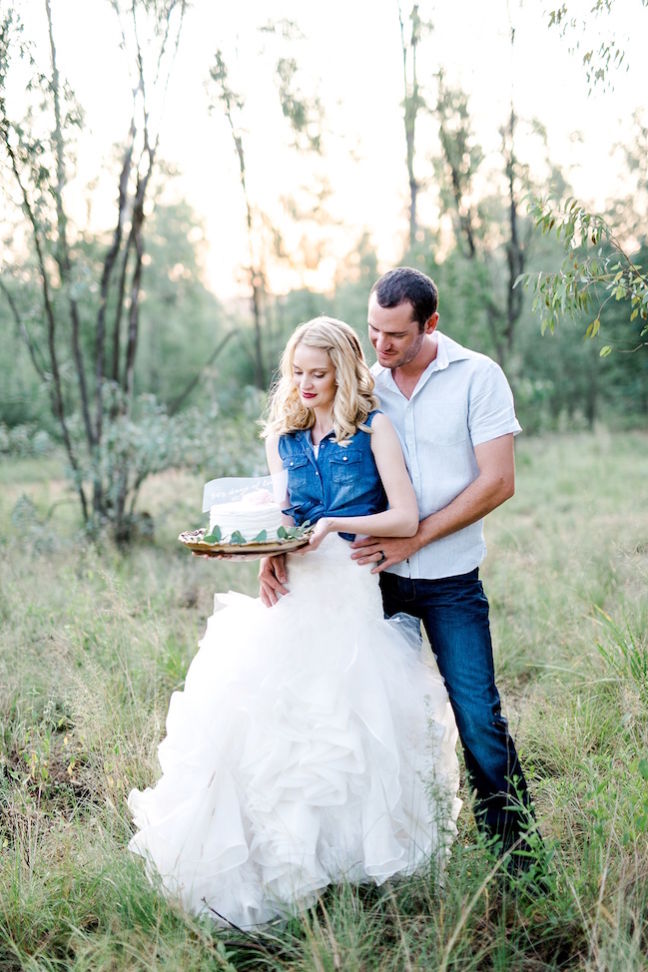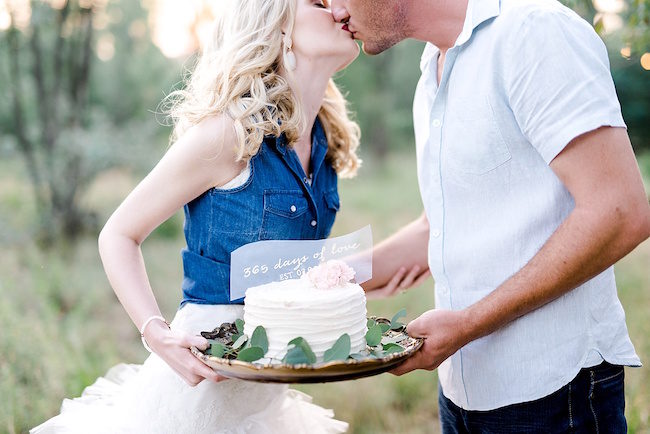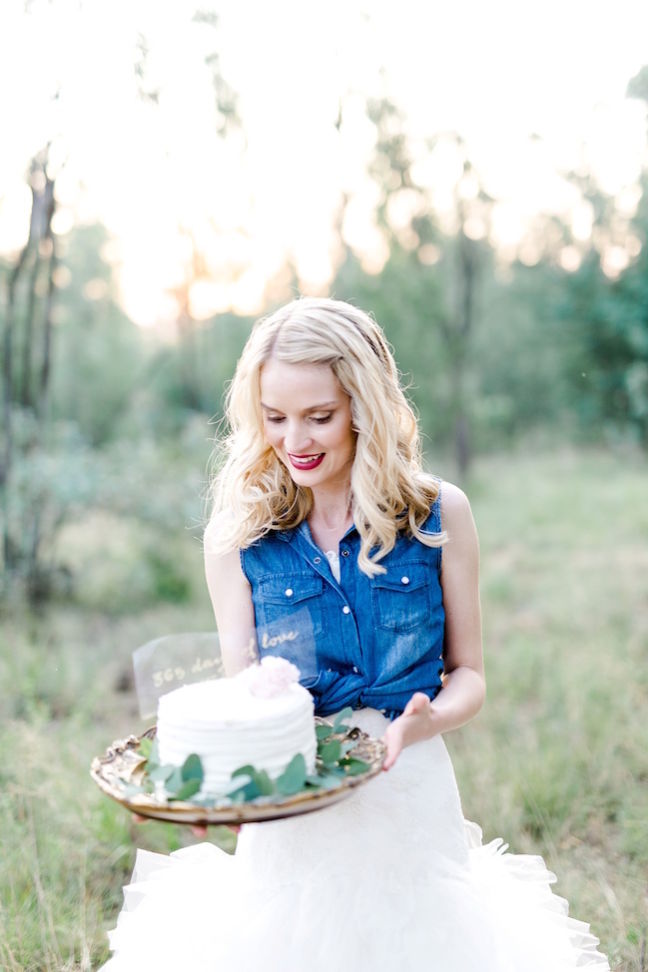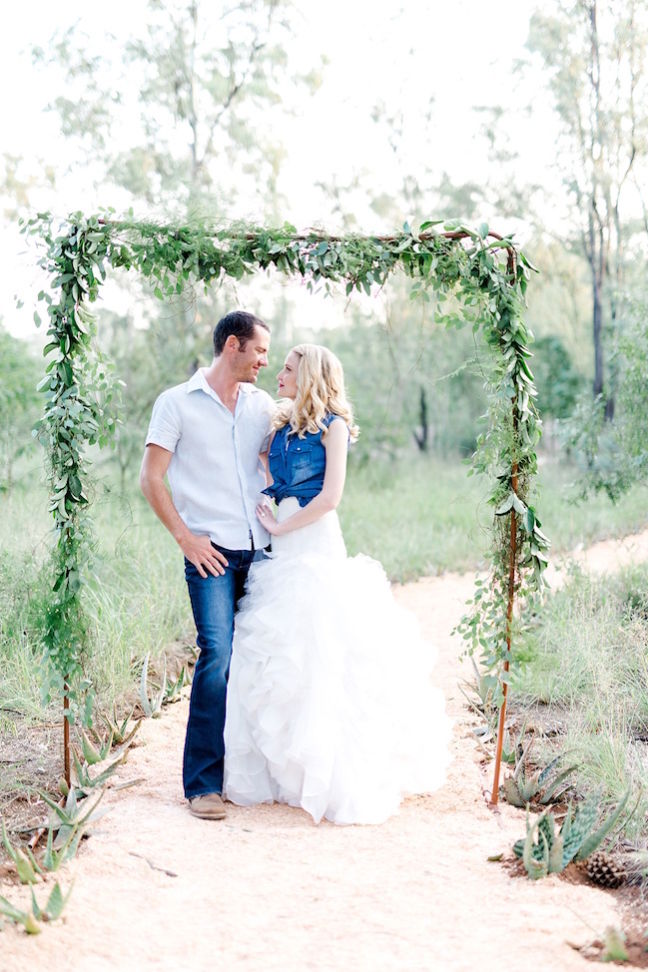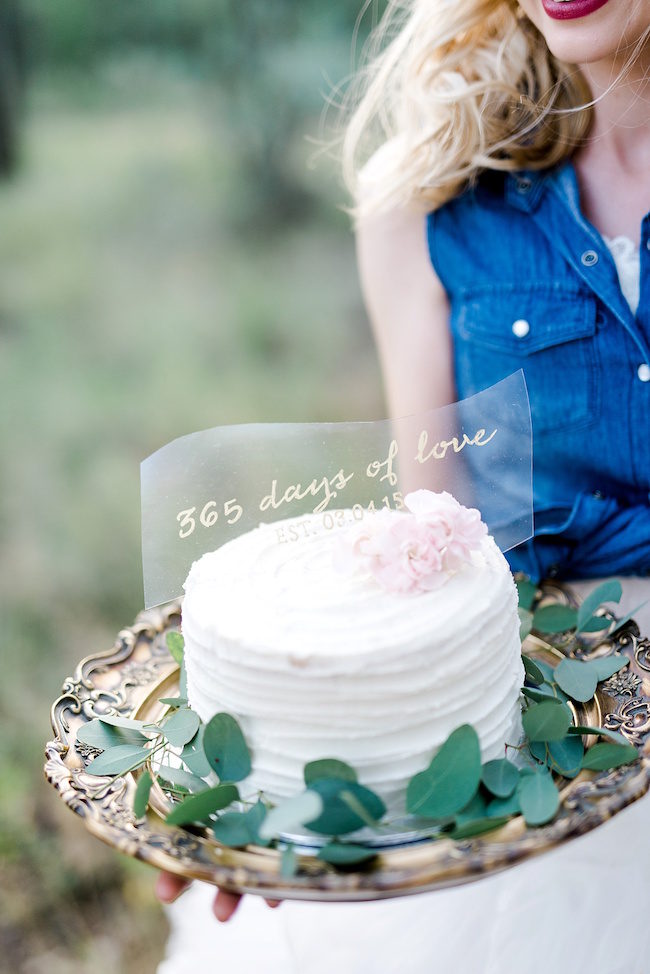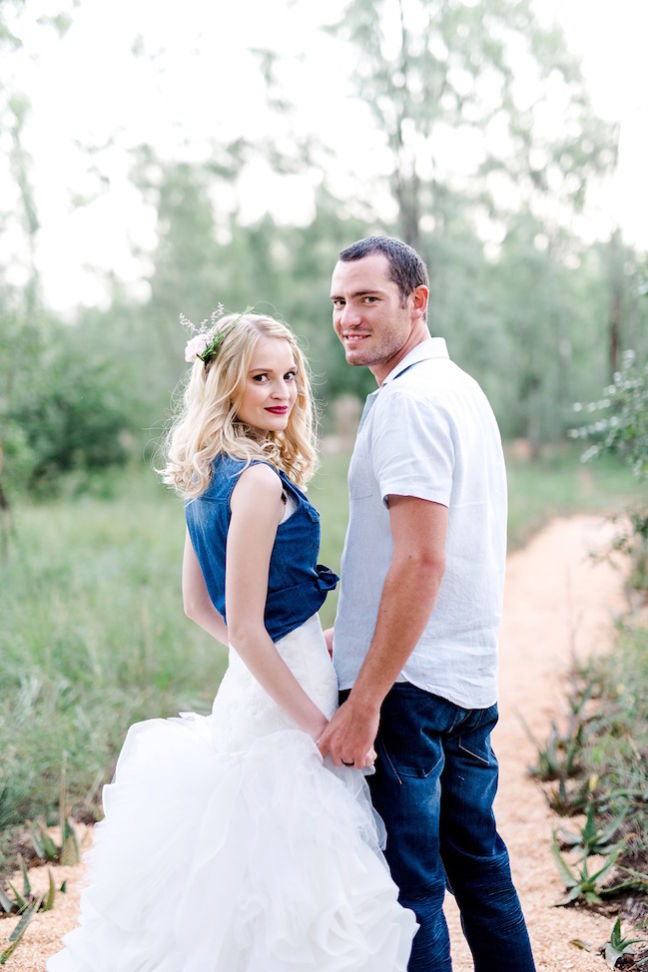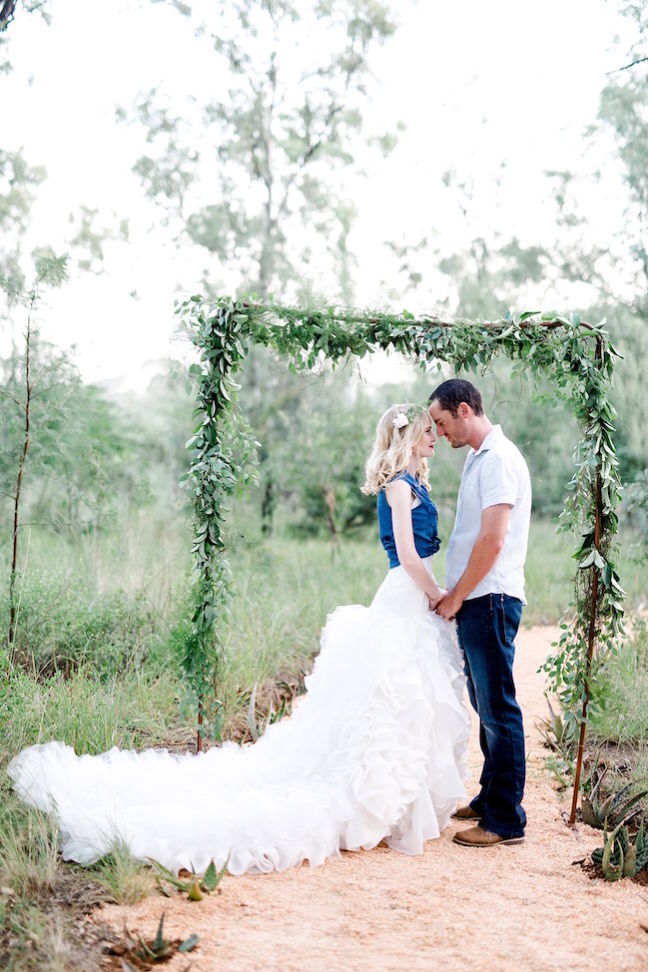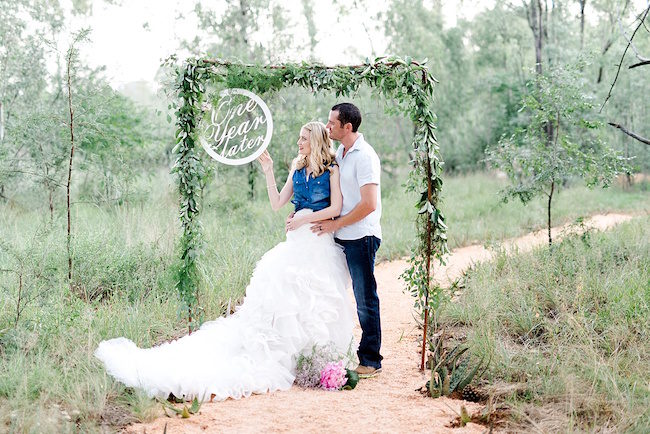 [clickToTweet tweet="'While planning our wedding I loved the idea of using my #weddingdress each year!' @DamorPhoto" quote="While planning our wedding I loved the idea of using your wedding dress each year just for the fun of it."]
And so it was planned long before our anniversary that I would be wearing my wedding dress again! I paired my wedding dress with a casual denim top to make the dress a bit more relaxed. My husband had on a soft sage buttoned shirt with his denim.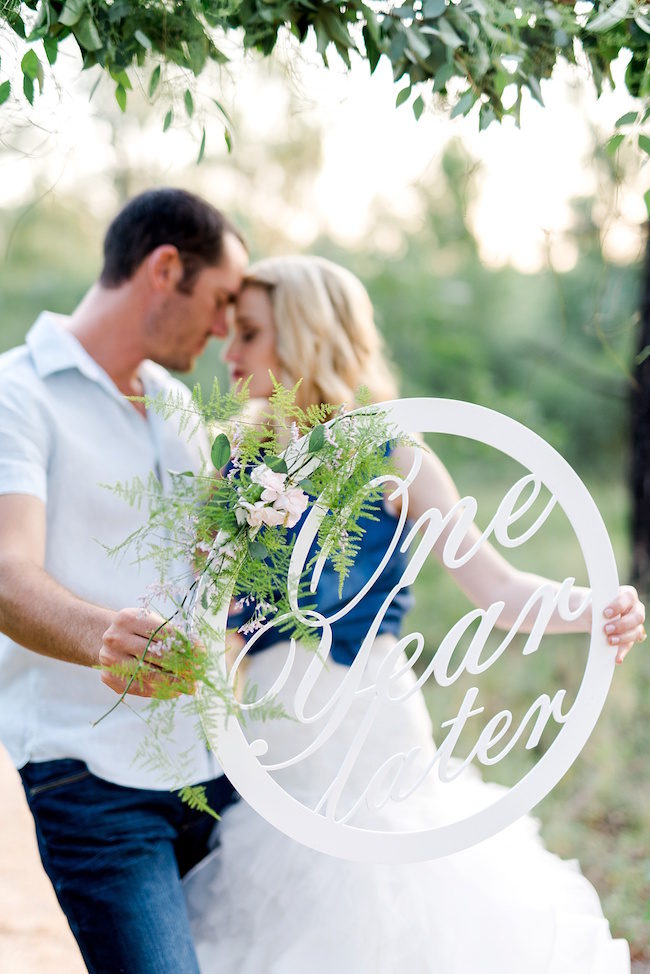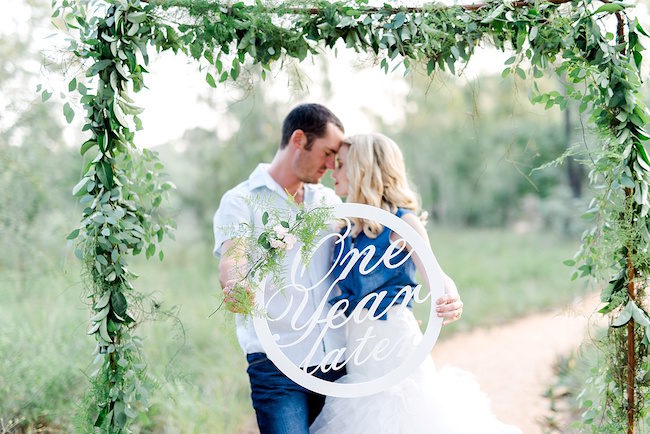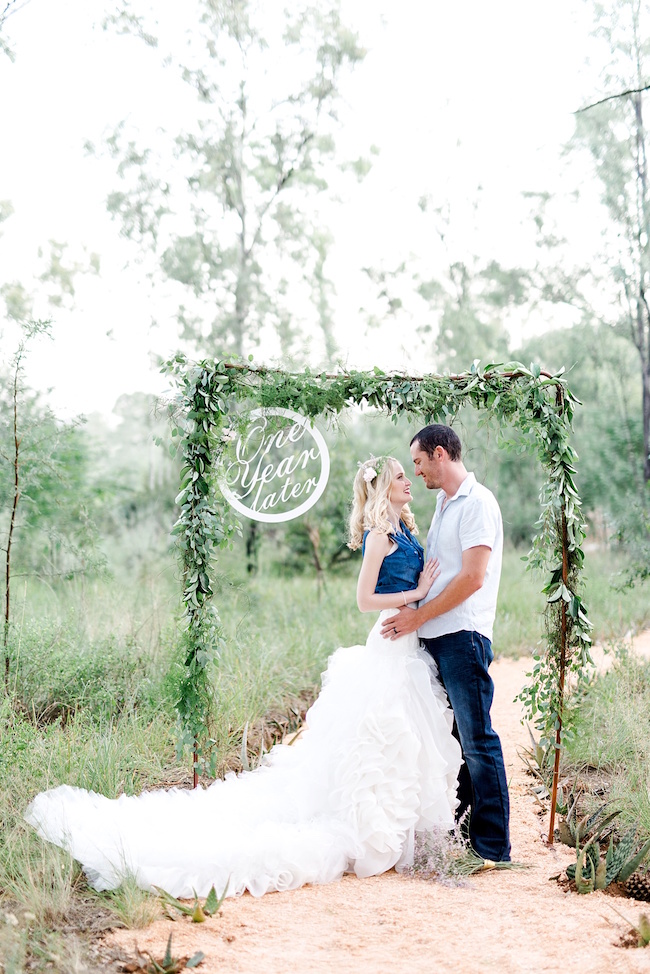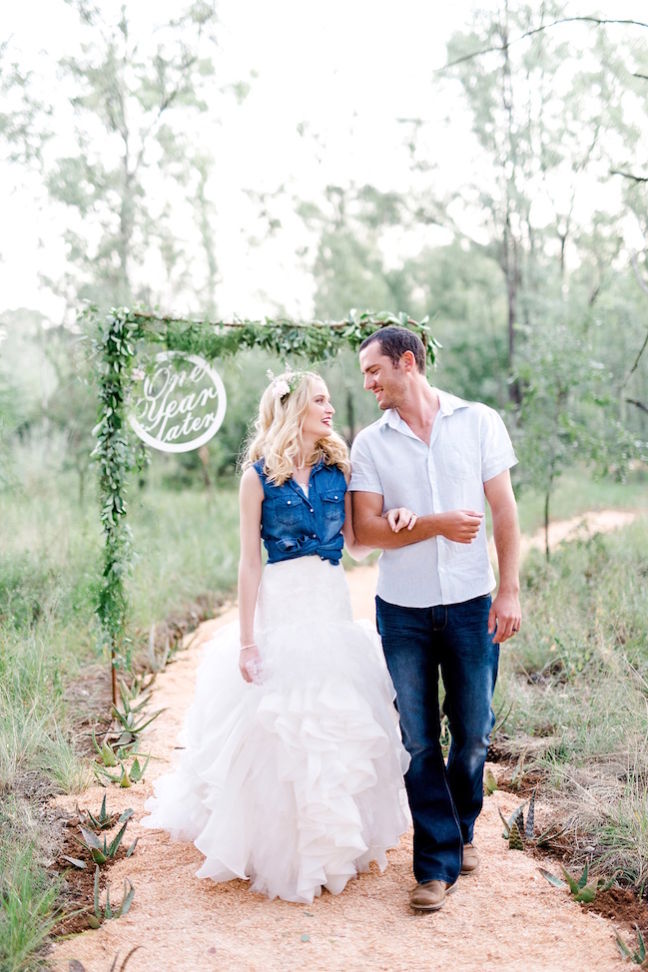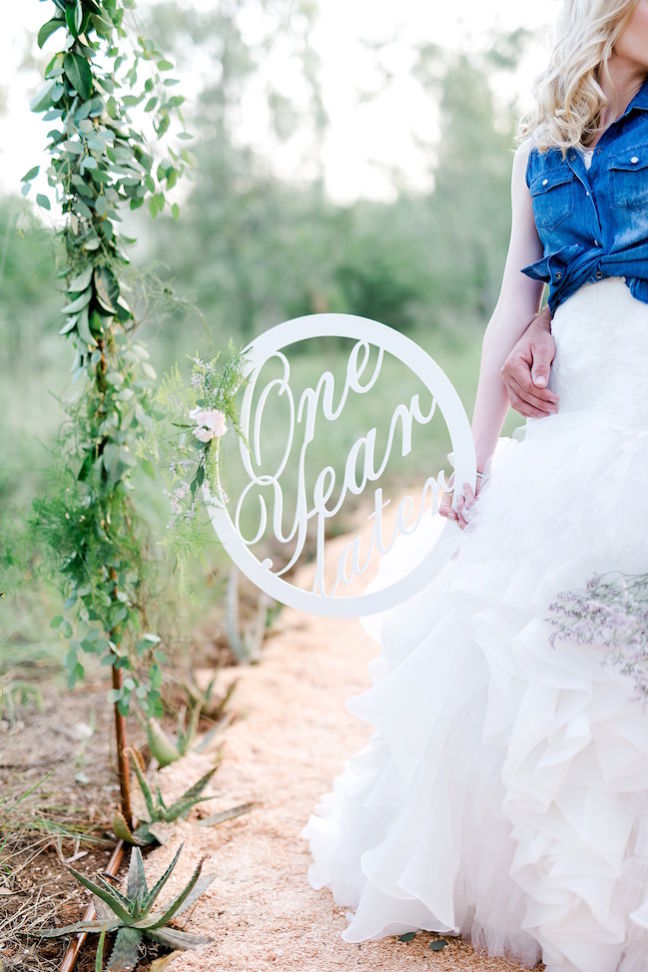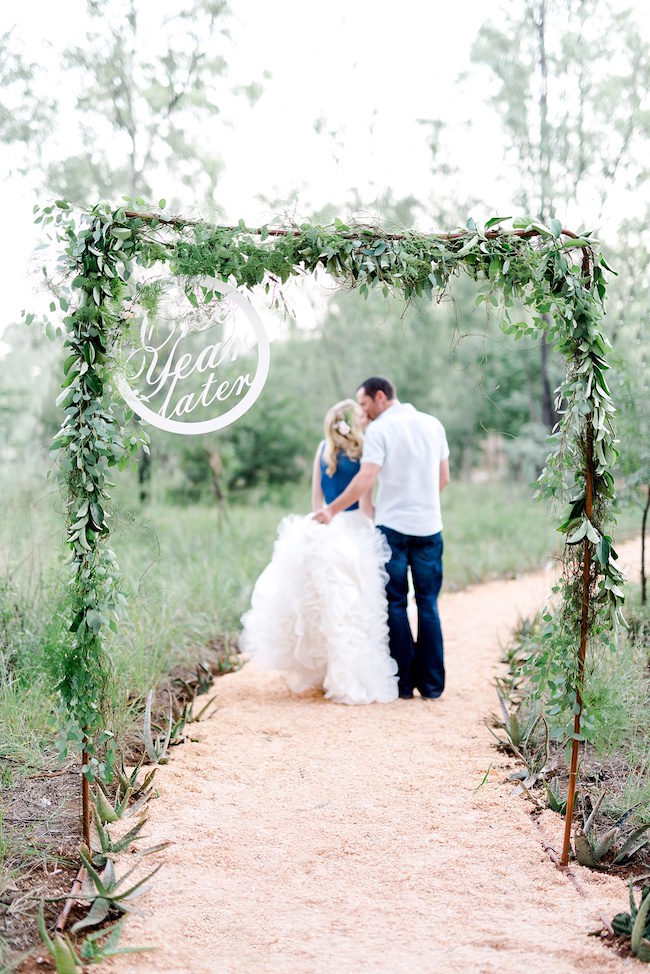 Wedding Service Providers:
Make sure you enjoy all the beauty of their spectacularly styled wedding, also photographed by Lucia of D'amor Photography, here!