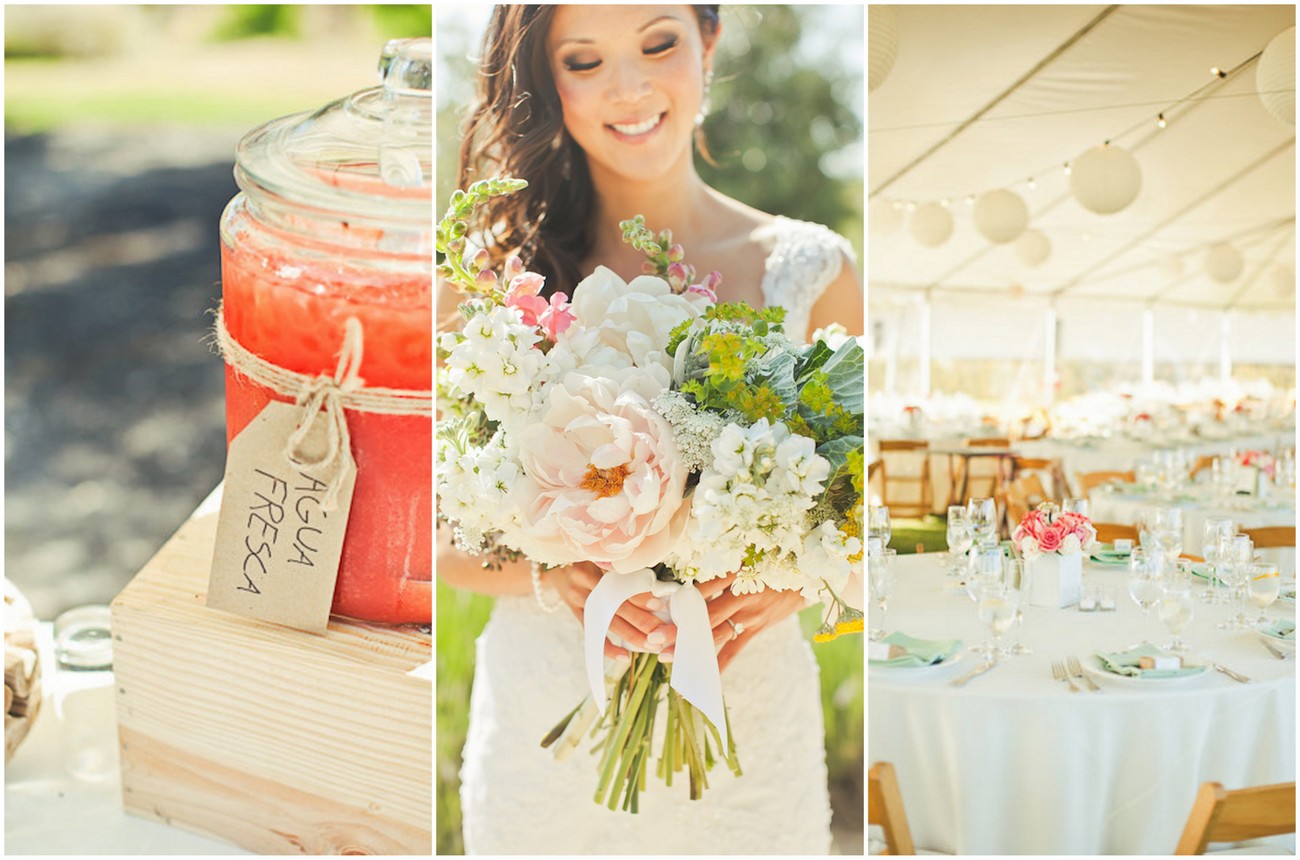 Stephanie and Dash's rustic Southern California Vineyard wedding was a day of romance, natural light and love on the grounds of the rustic-chic vineyard at Foley Estate Vineyard and Winery.  Orange Turtle Photography was there to capture each and every sweet moment of joy! 
The bridesmaids wore bright reddish coral dresses that blew in the breeze. The ceremony was held outside at the vineyard with the mountains as the backdrop. Wine barrels lined the aisles with gorgeous arrangements. Dash's vows were unique and sweet. Stephanie's bouquet was stunning with fluffy yellow, white and pink flowers. Especially noteworthy was the cabbage in the bunch added a gorgeous texture to the piece. Have a look at all the beautiful details captured in their wedding film by NST Pictures here.
"We wanted to make the wedding as intimate and personal as possible with 190 guests, while making the ceremony and reception as true to our styles and personalities as much as possible," shares Stephanie. "We also wanted to showcase the beautiful surroundings of the winery and Santa Ynez mountains, so there wasn't too much we had to do in terms of décor. The natural beauty of the setting was a highlight all of itself. Overall, we wanted to throw a super fun party for our guests and was able to achieve that for the night with a relaxed and vibrant party atmosphere that reflected our love of fun."
For some of the personal touches the couple relied on their music choices: "We had an acoustic guitarist play some of our favorite songs for the ceremony, and then we had him sing during our reception for our choreographed first dance as well as our father/daughter & mother/son dance. He then DJ'd our wedding, for a raucous dance party afterwards!"
Rustic Southern California Vineyard Wedding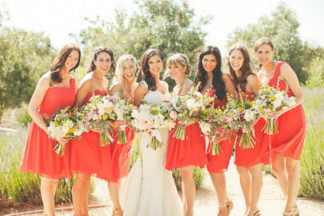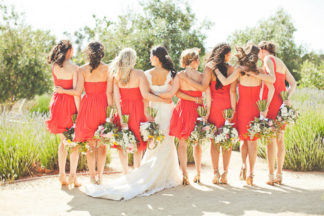 Love Story: We met on a ski trip at Mammoth Mountain in California and had an immediate connection! While we were dating, we had so much fun together and shared a ton of the same interests and values. We got engaged a little over a year after we started dating, on a bluff in Santa Monica where we lived, overlooking the Pacific Ocean during sunset. It was very romantic.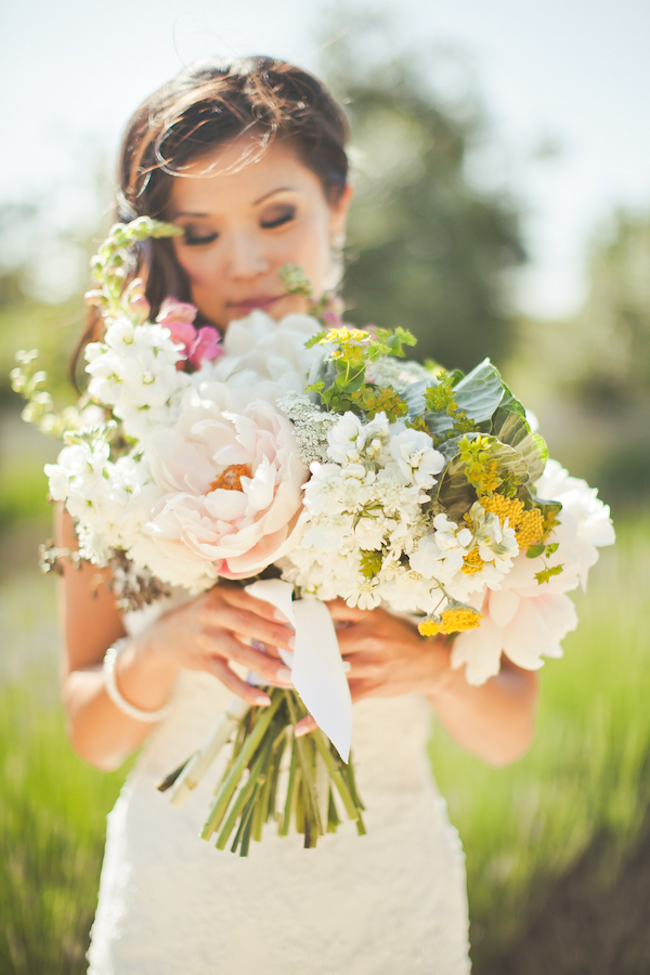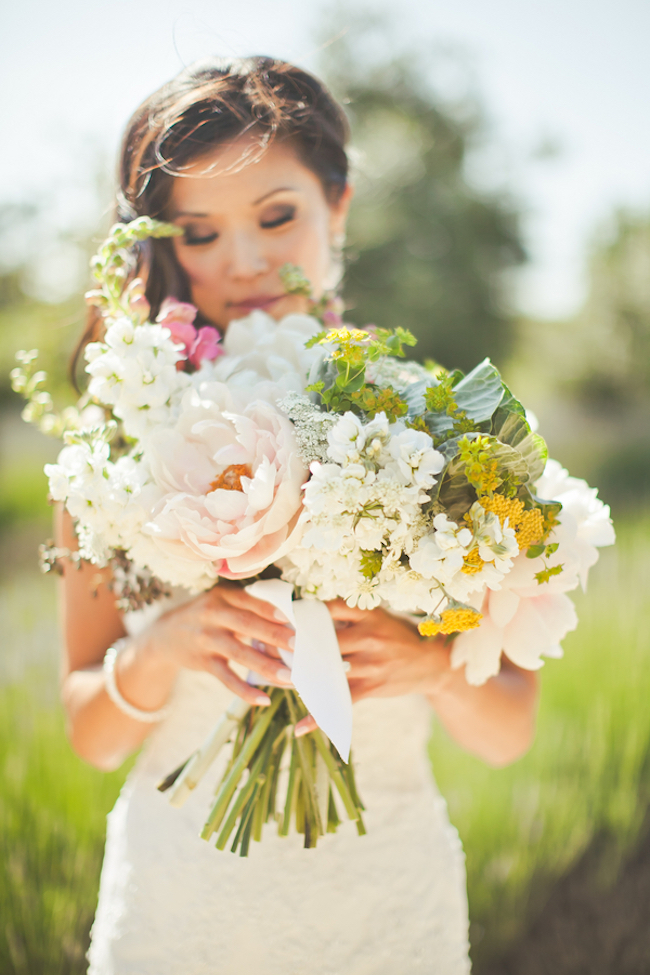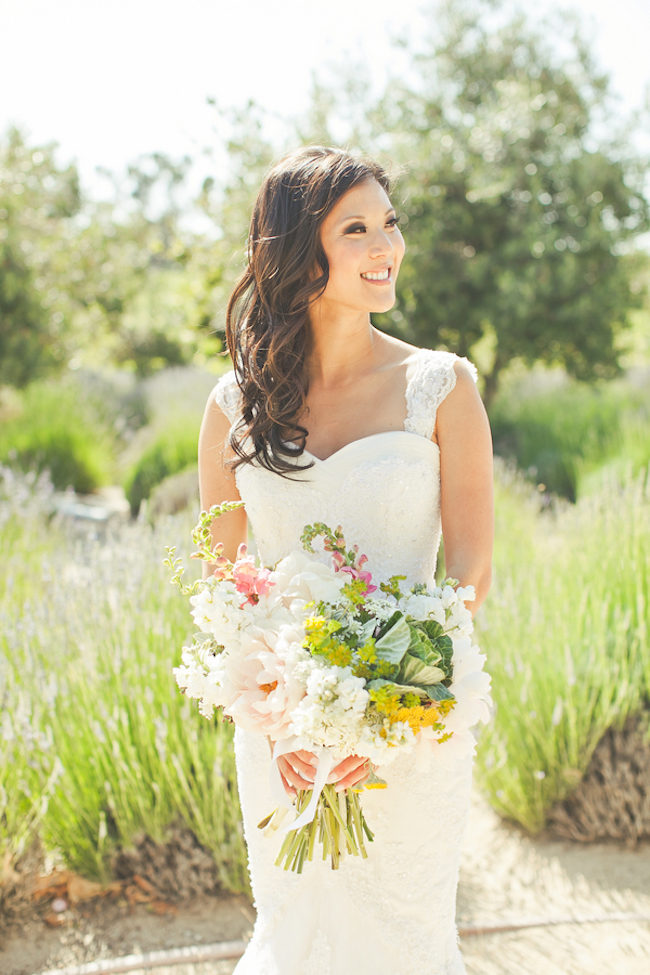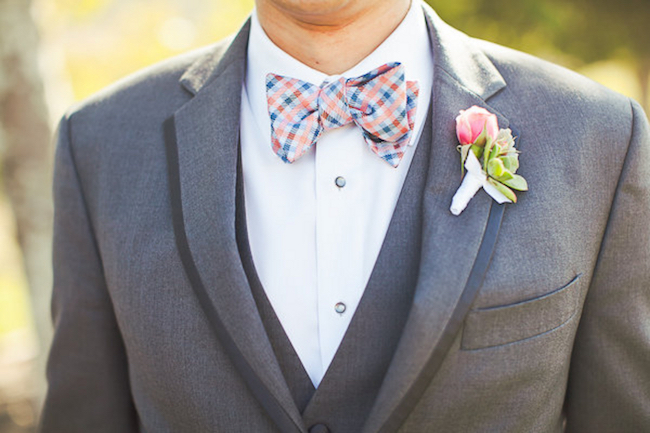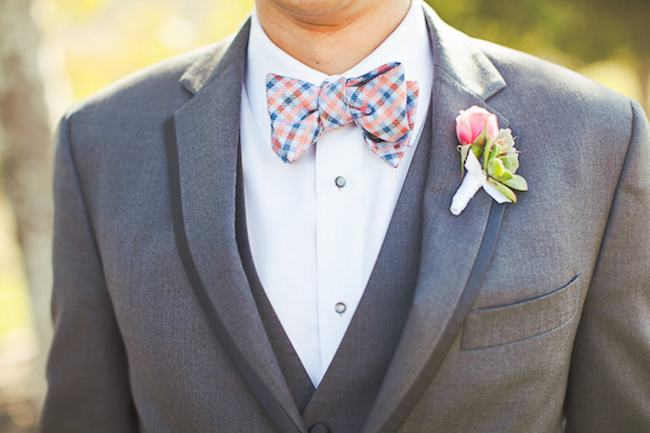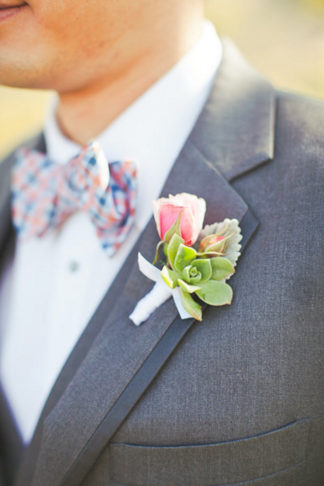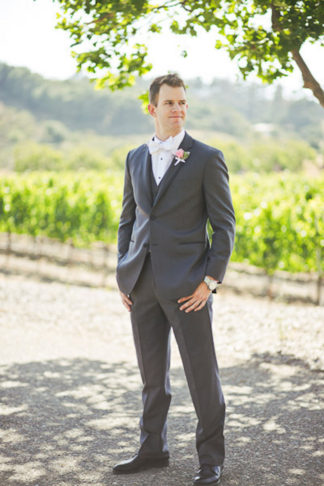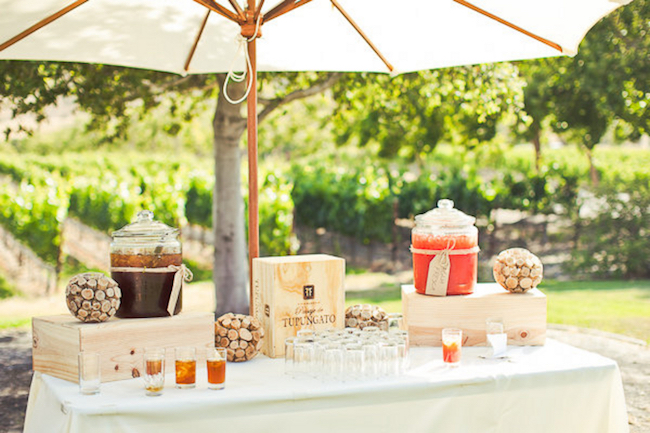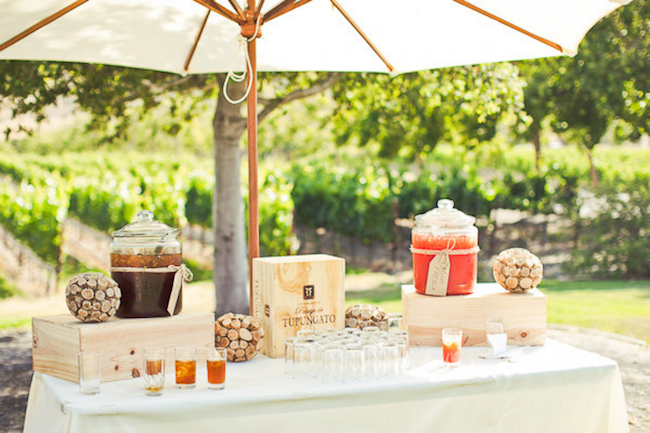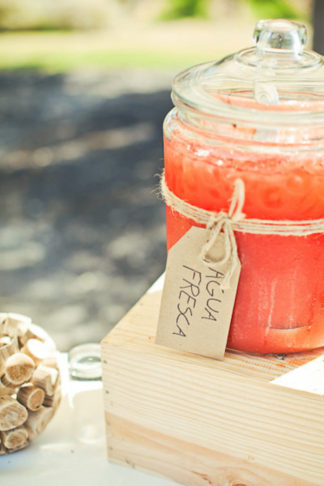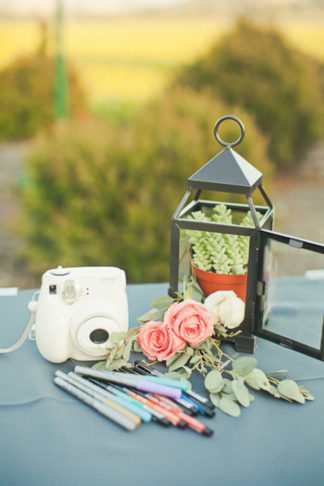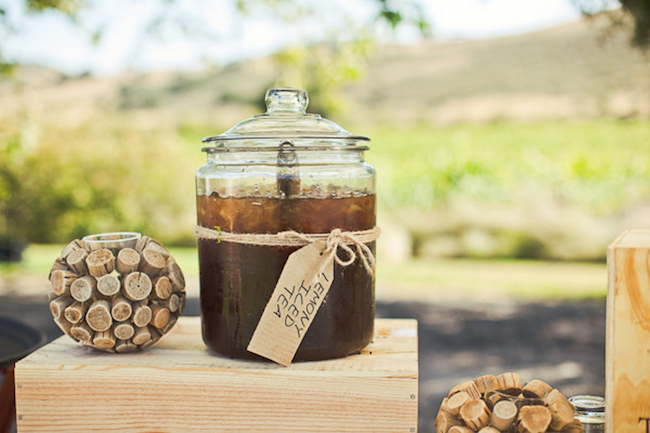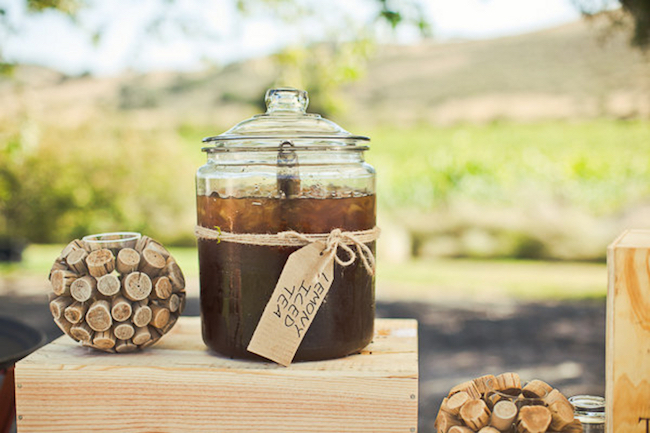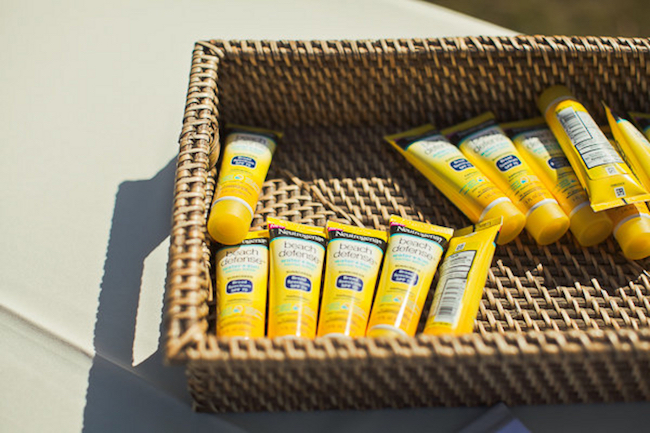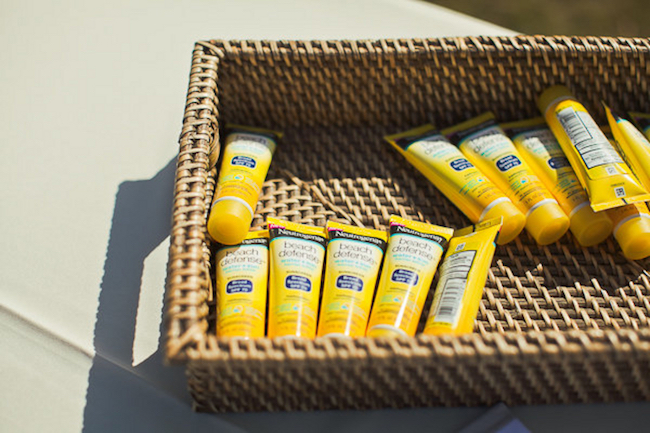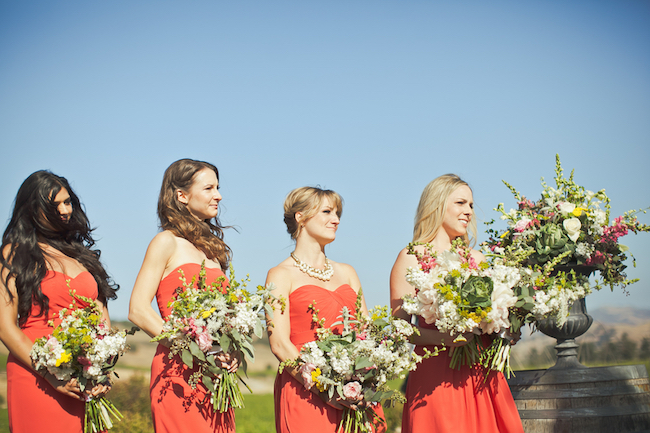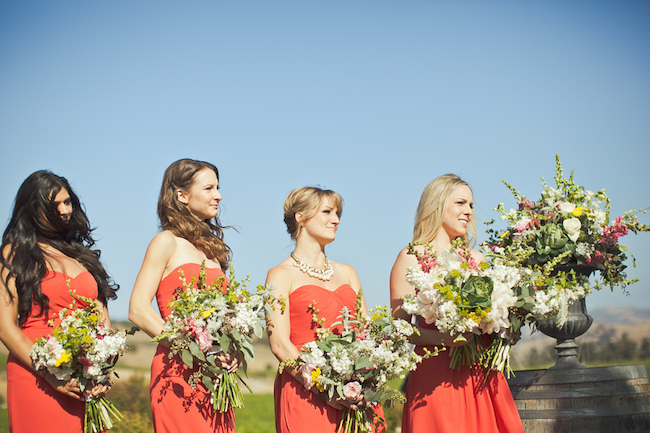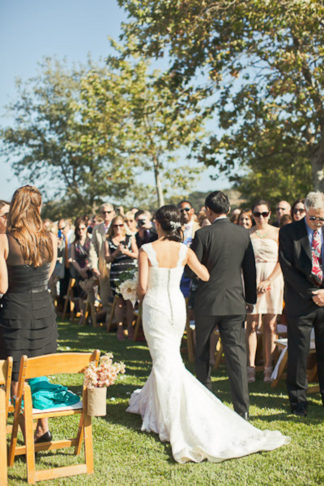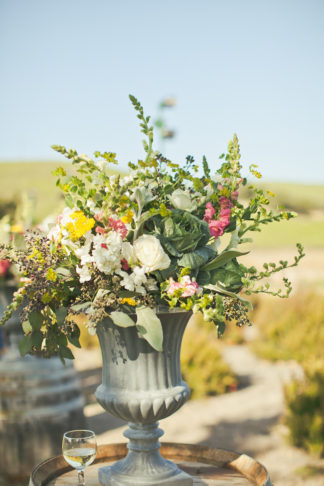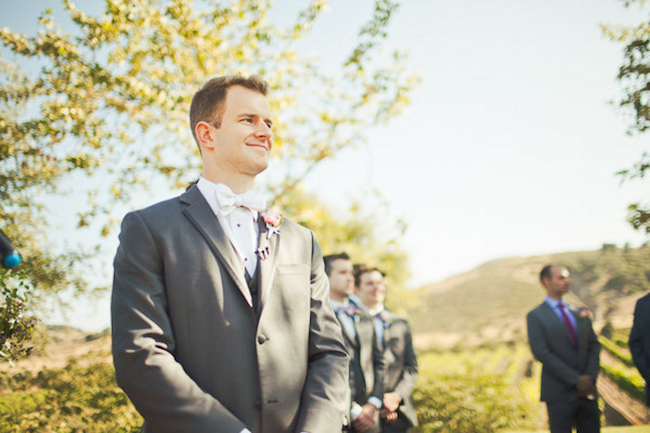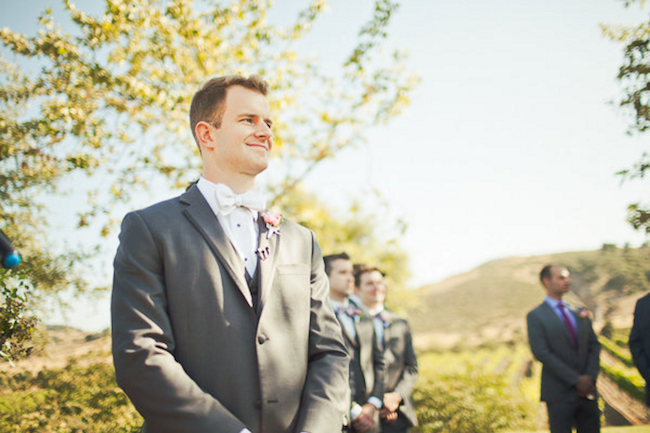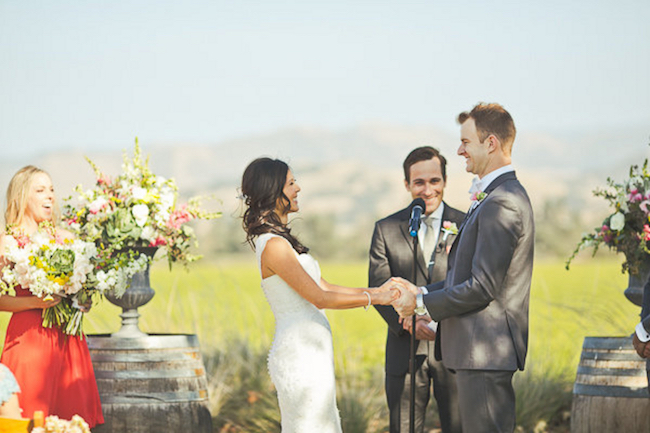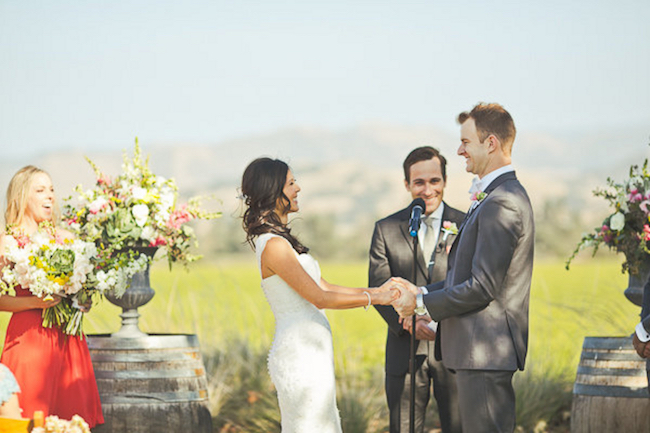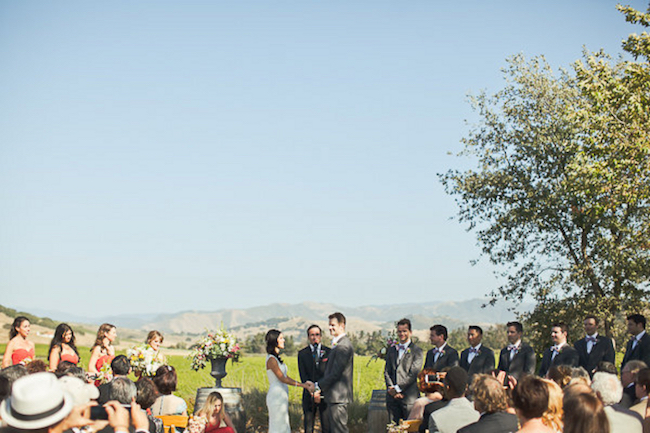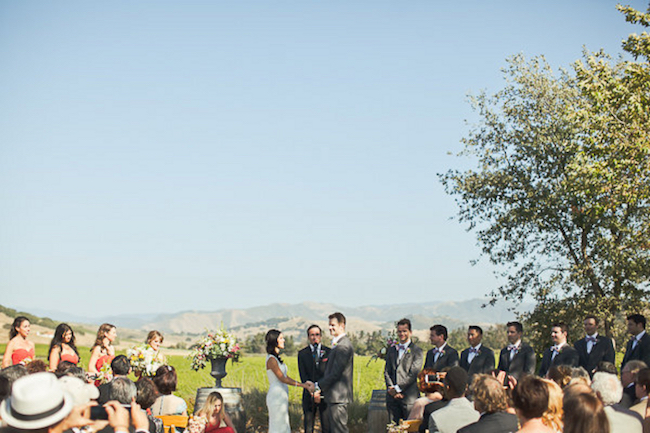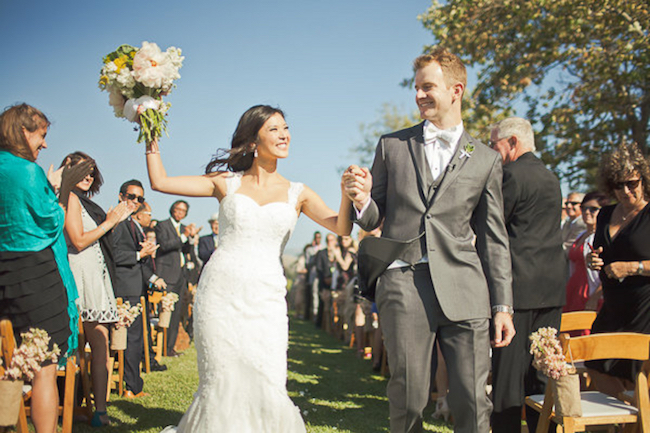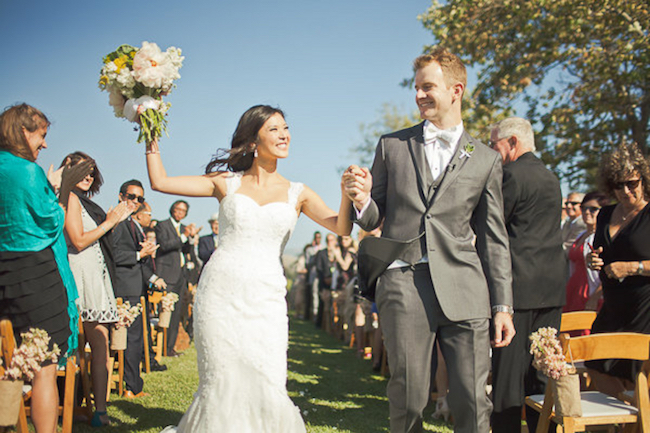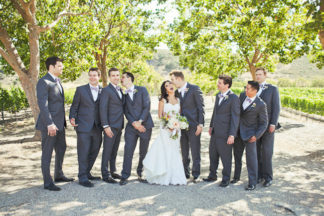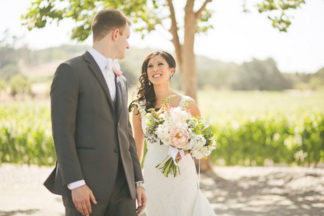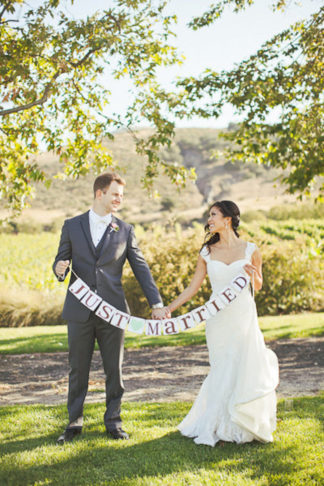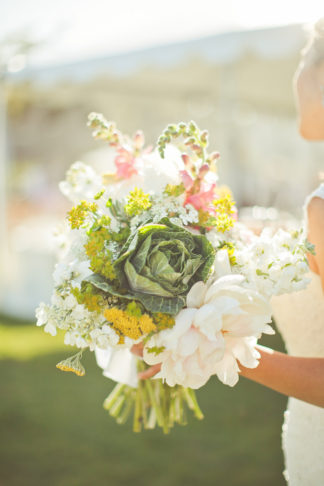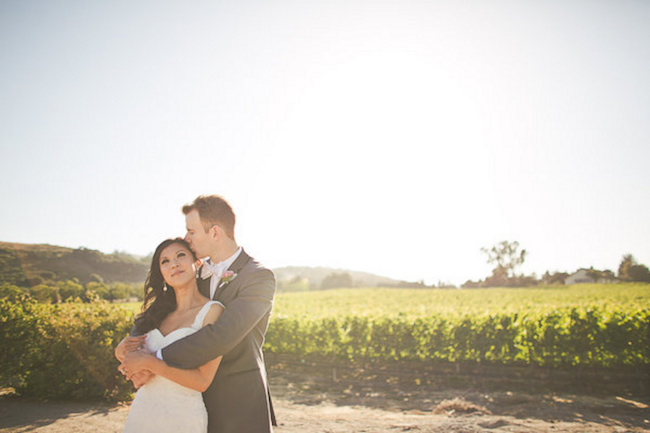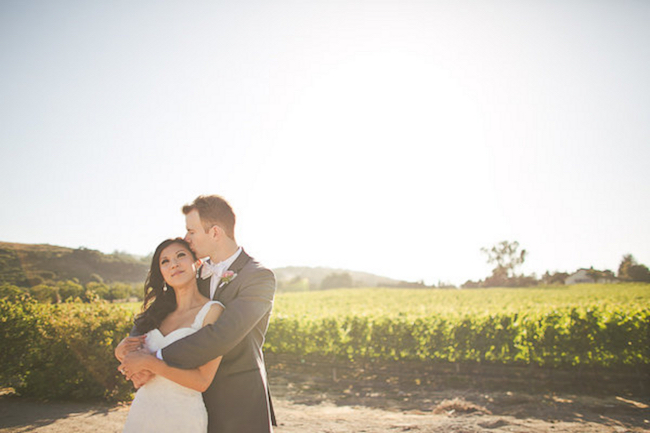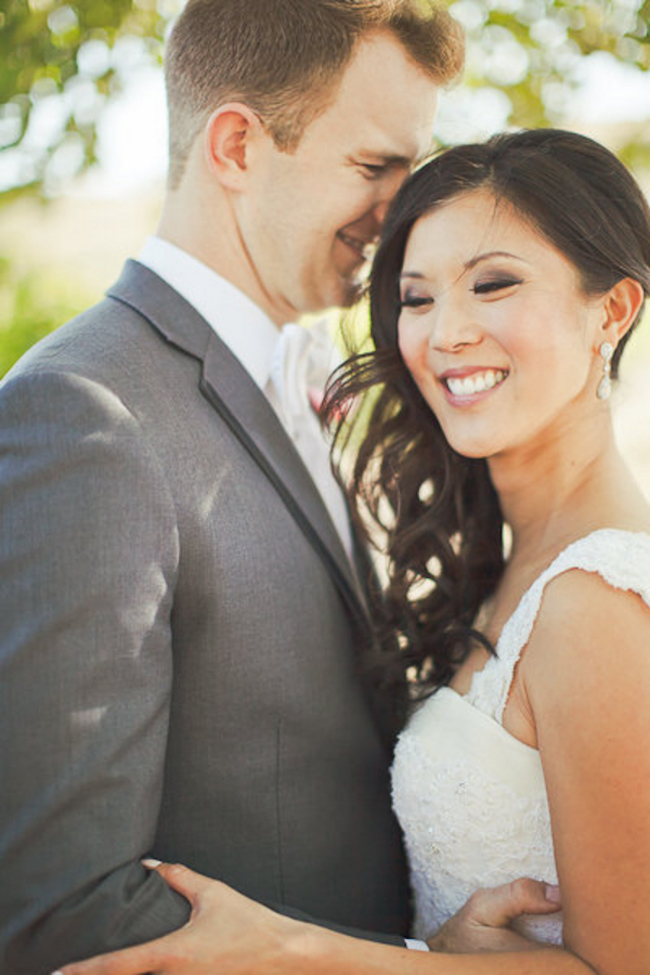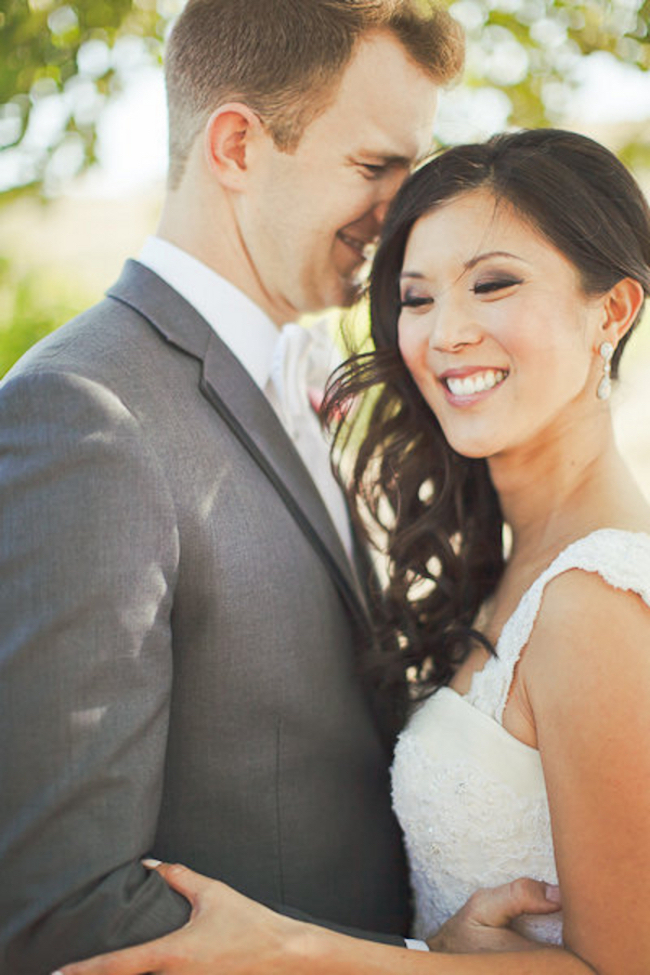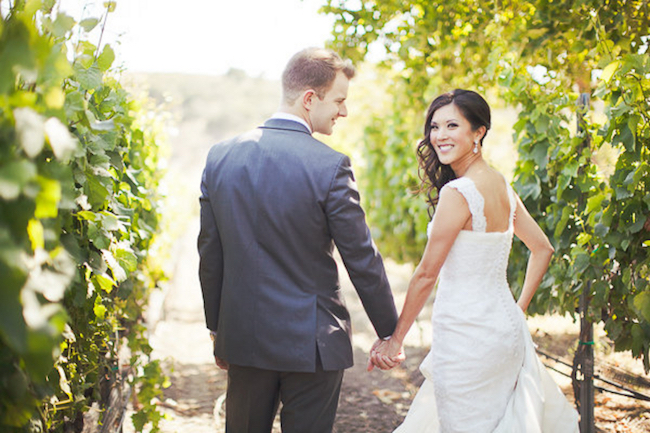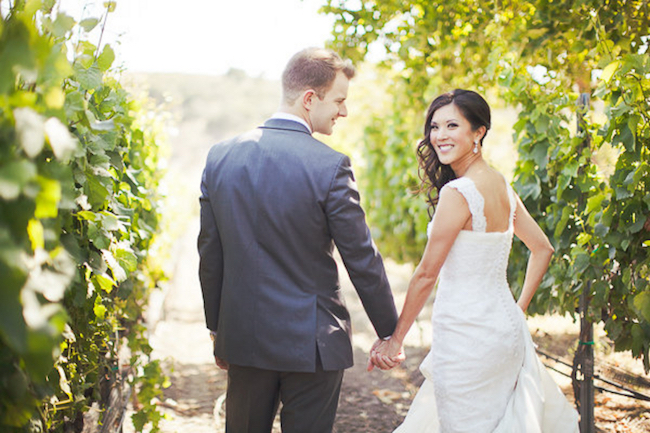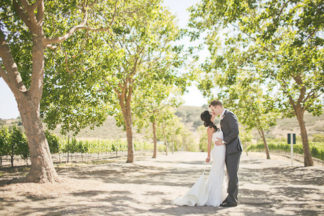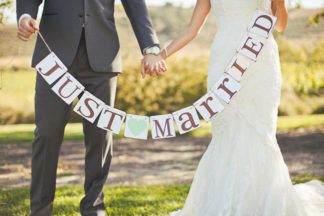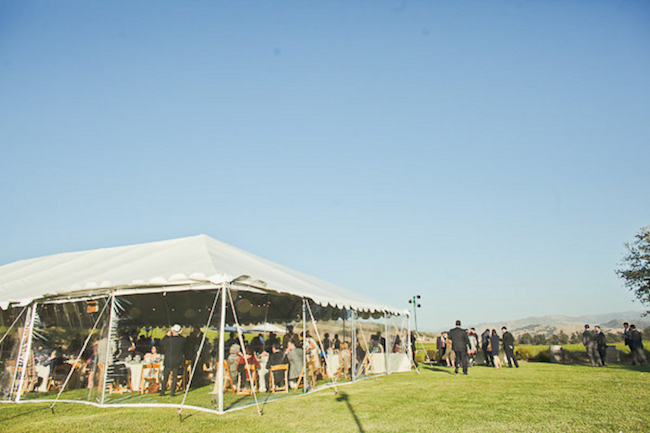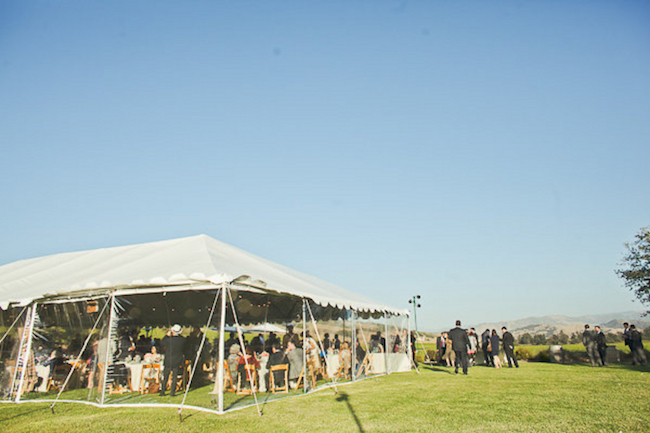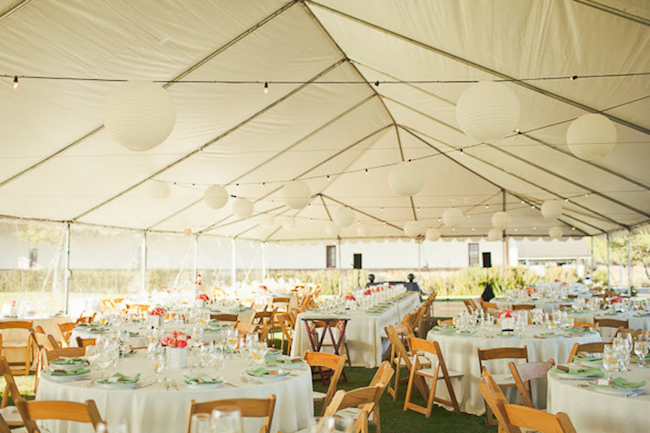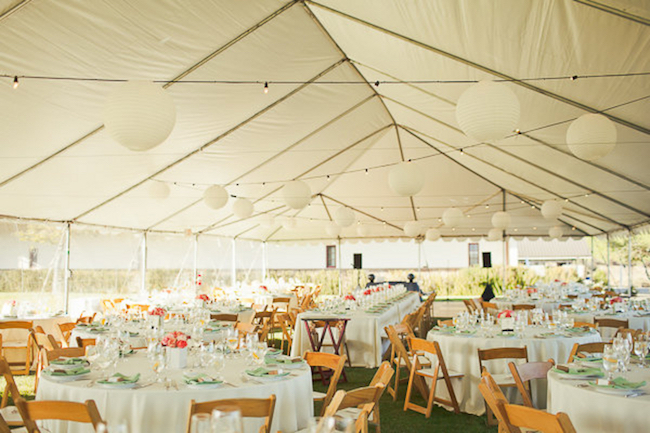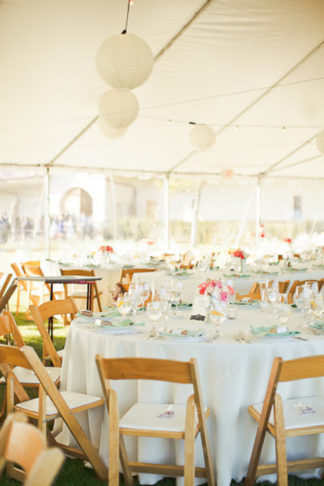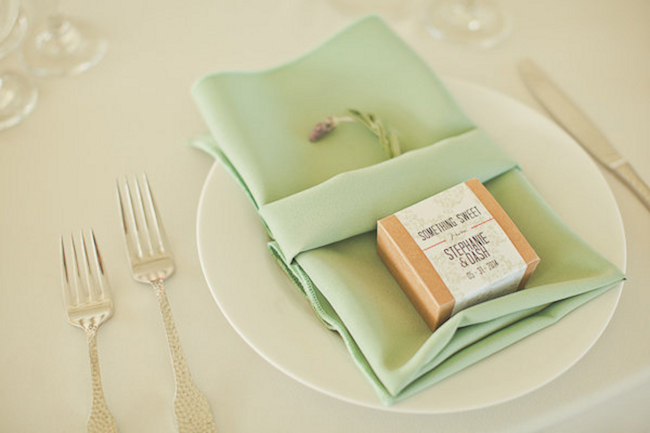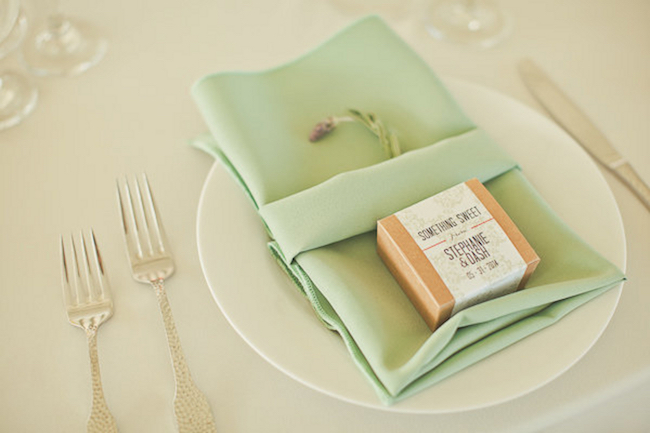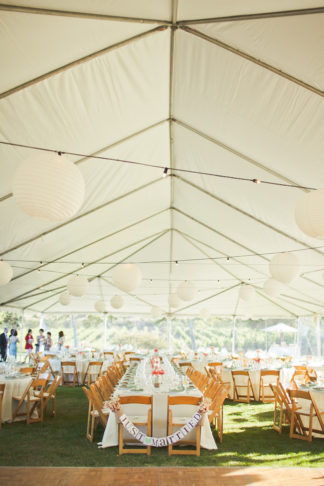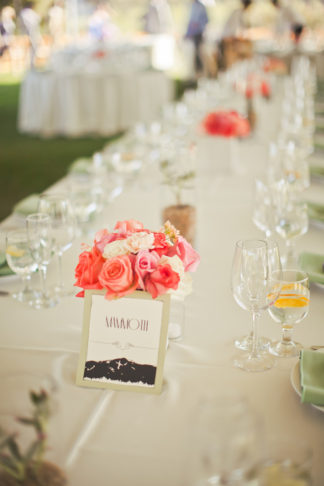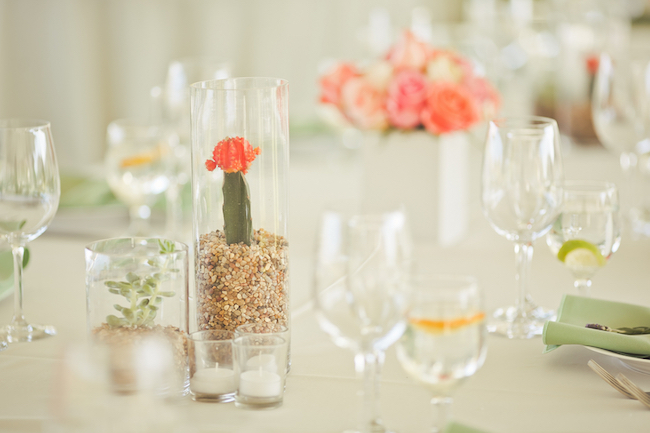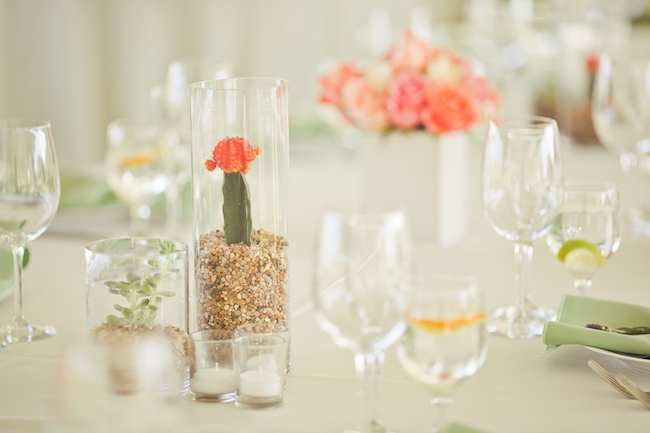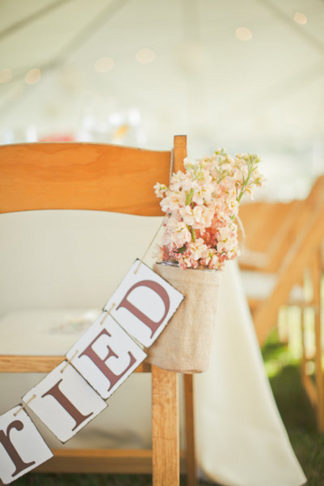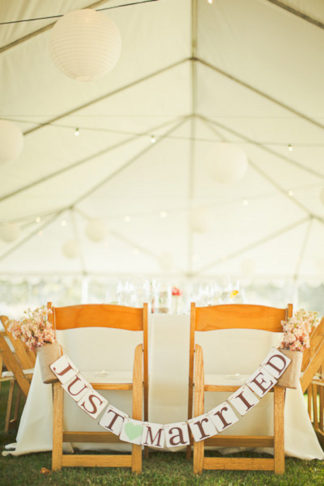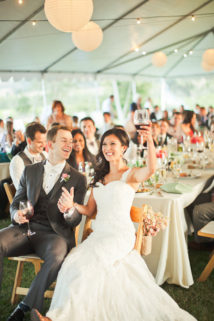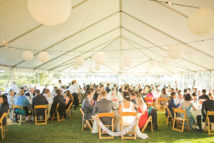 Adorable mini cacti and succulents in hurricane glass adorned the tables inside the reception tent. In addition to the breathtaking view, the newlyweds danced the night away alongside friends and family.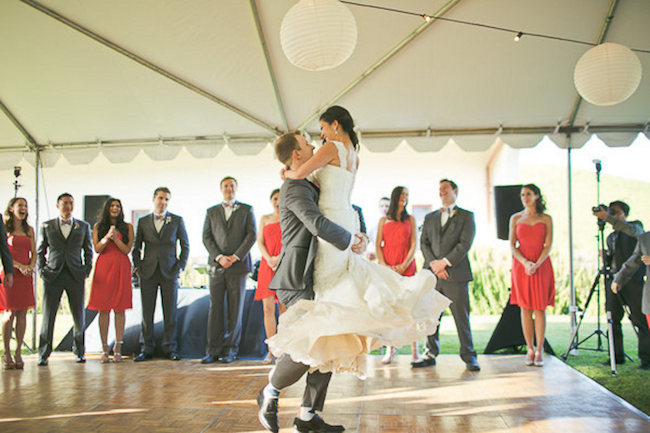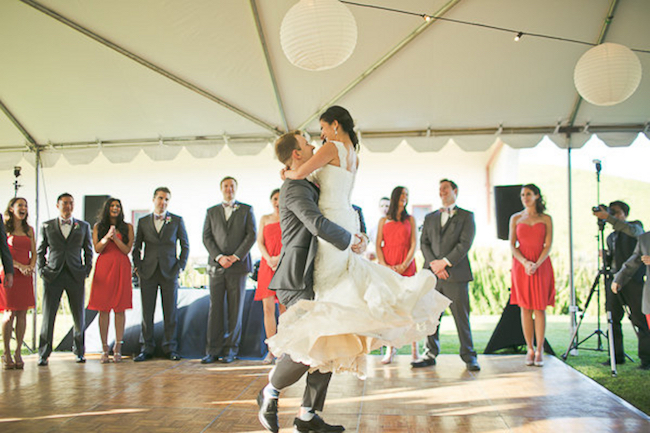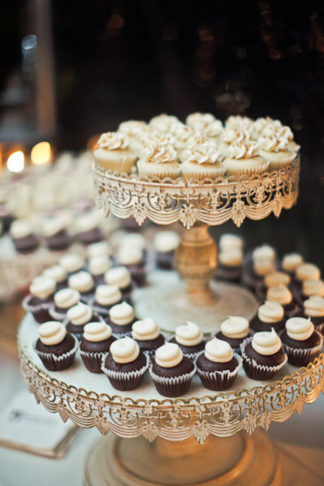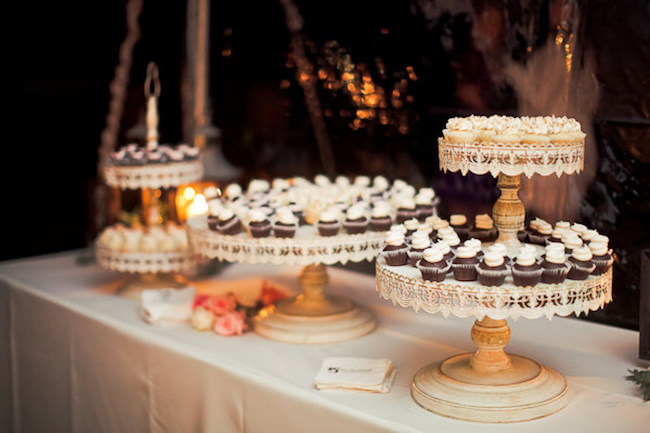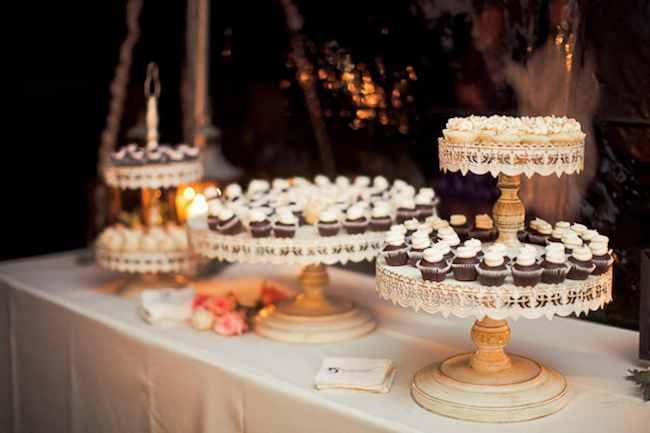 Wedding Planning Advice:
Wedding Vendors: