Natural, Eclectic Earthy Wedding Goodness ♥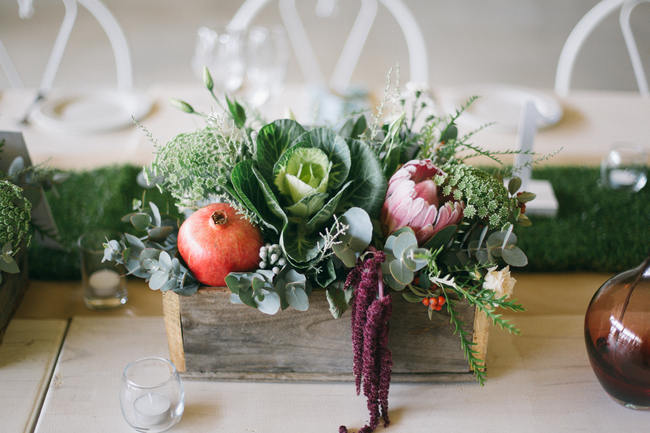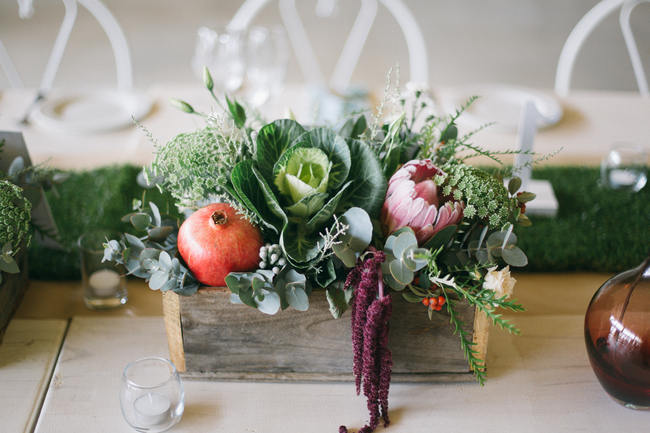 Today's organic, earthy weekend wedding at Kaleo Manor is such a treat! Nadia and Tian created an intimate, relaxed, farmstyle wedding-day atmosphere with earthy colours, a touch of teal and autumn red.  The pair, who both love spending time at markets, enlisted the help of Steph Handmade, Look See Eat and Flamboijant Flowers, who went about recreating a market atmosphere where guests could relax and indulge in delicious deli foods. Their décor was a delightfully eclectic assortment of pretty, vintage and bohemian items – vases, buckets, wooden crates and consol mason jars – filled with arrangements of South African wedding faves including proteas, fynbos, country flowers and mixed herbs. This perfectly created just the ambiance that Nadia and Tian were after. Photographer Jenni Elizabeth was there to capture each beautiful moment, bringing us these stunning images.
"A quote that I once read said 'I would rather wear flowers in my hair than diamonds around my neck'. This sums me up perfectly and that is exactly what I did," says Nadia. "Alana Van Heerden, of Alana Design, who I just loved from the beginning immediately grasped what I wanted and made me the perfect dress. It was a blush pink & cream wedding gown with a high-waist skirt, heart shape bodice and belt with floral detail. The dress suited my personality so well and I felt so comfortable in it the whole night!"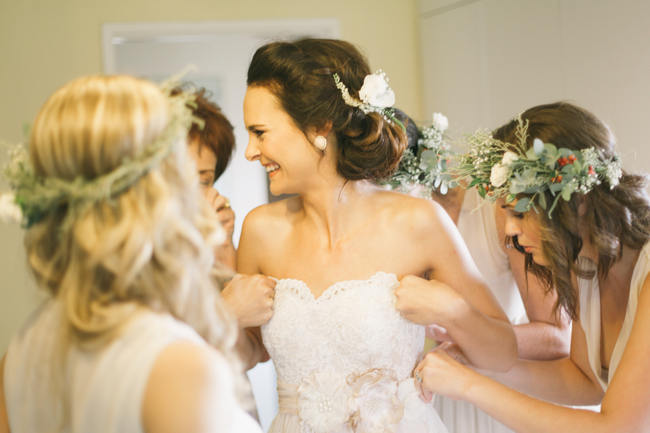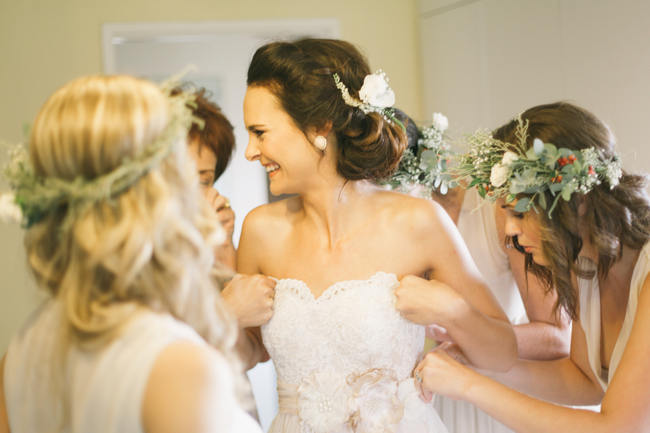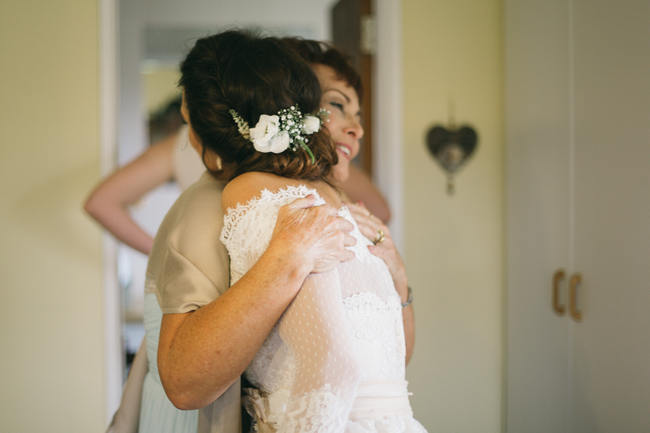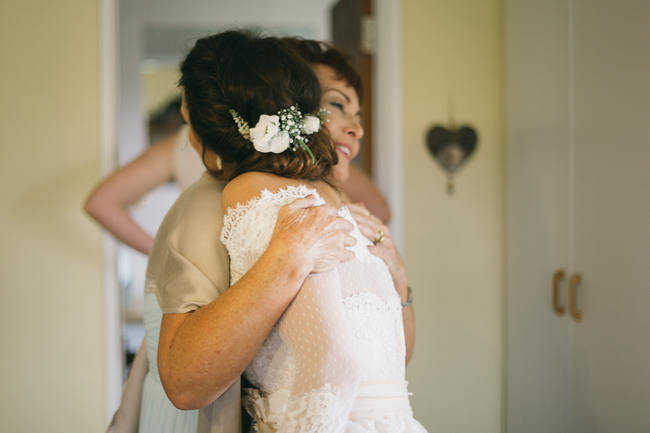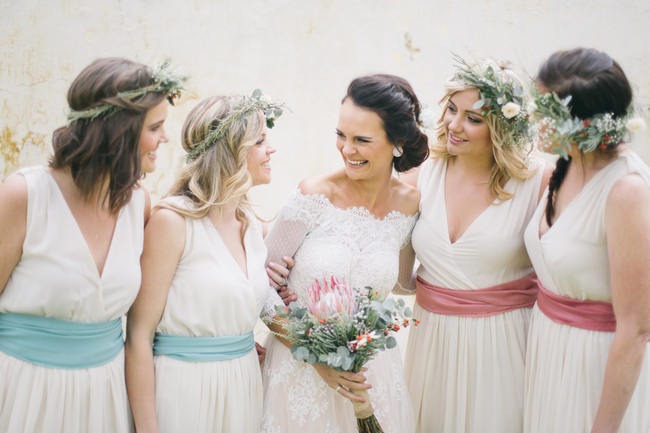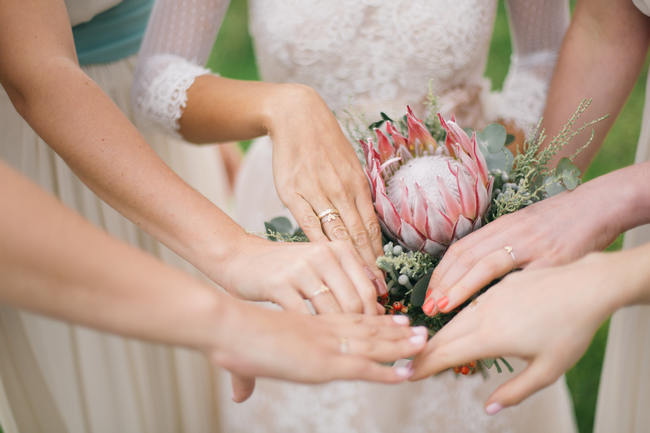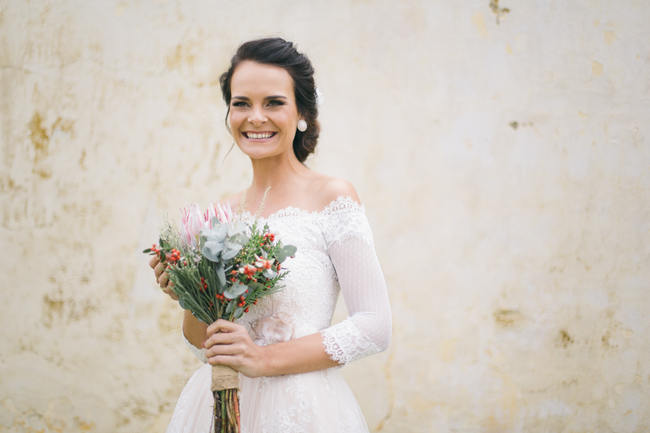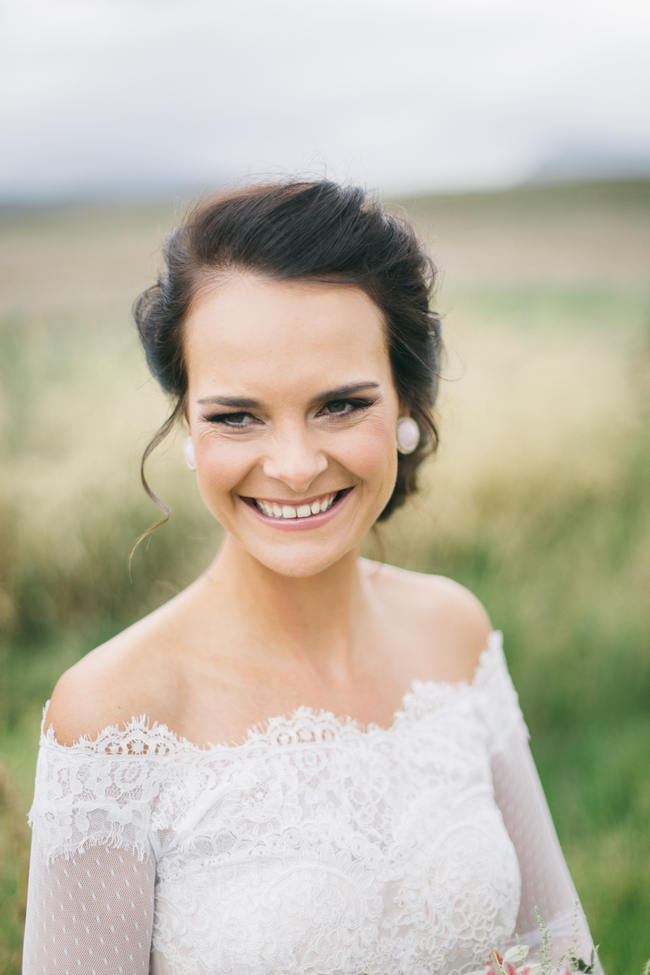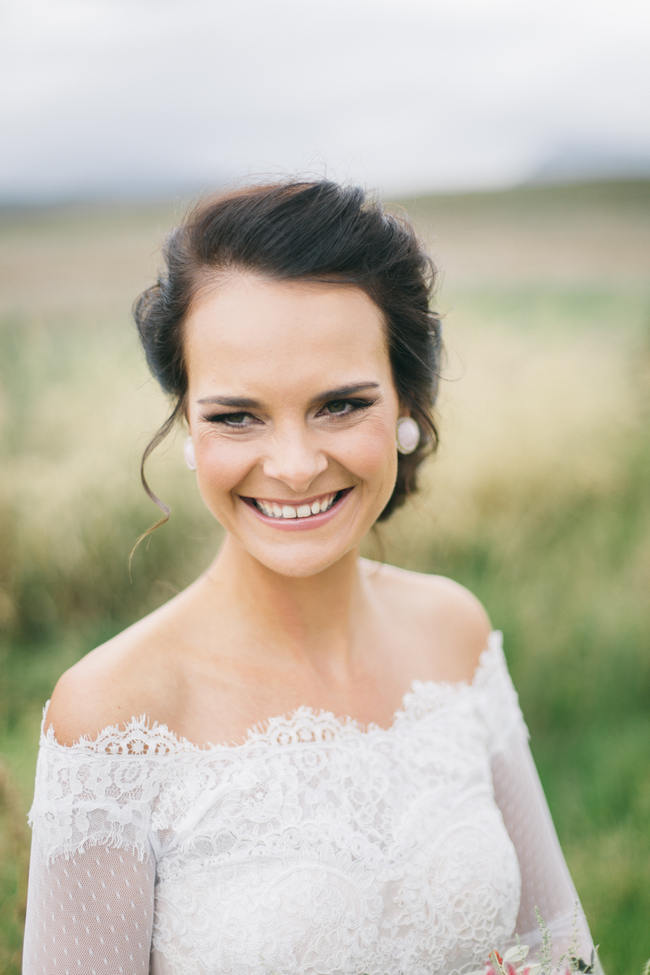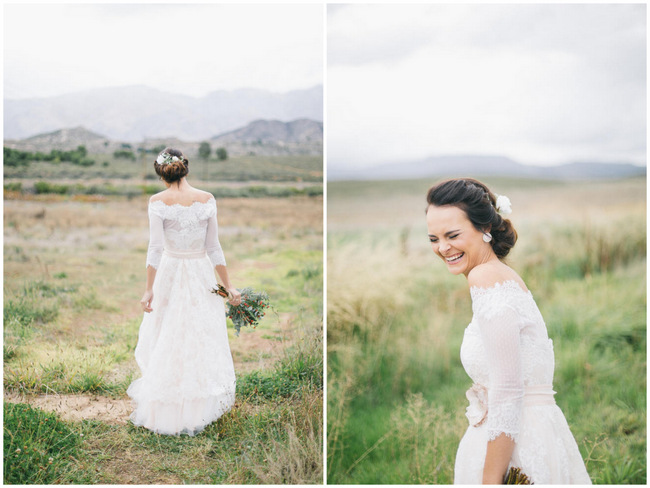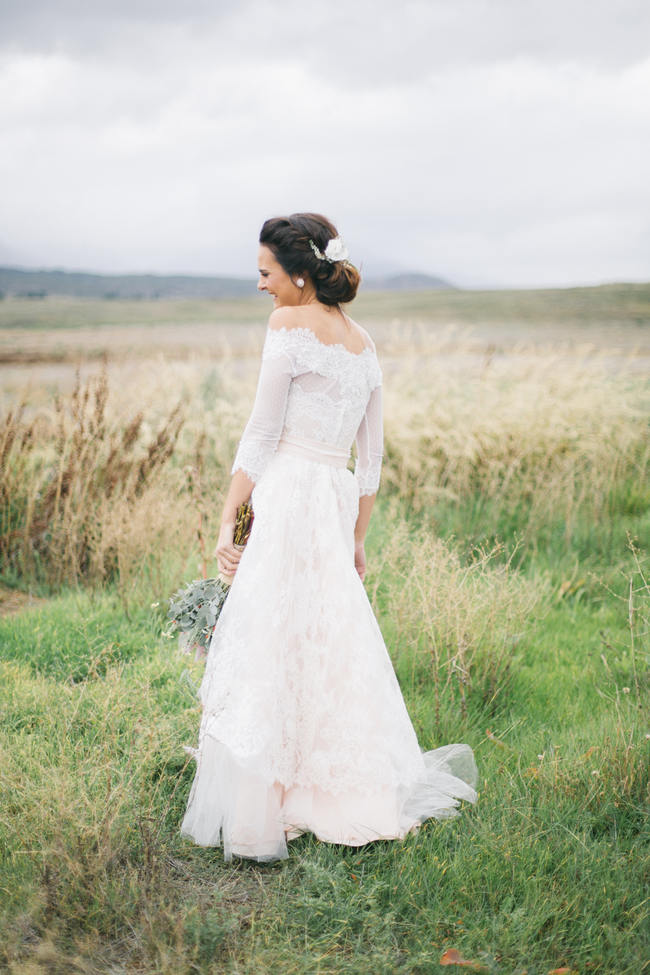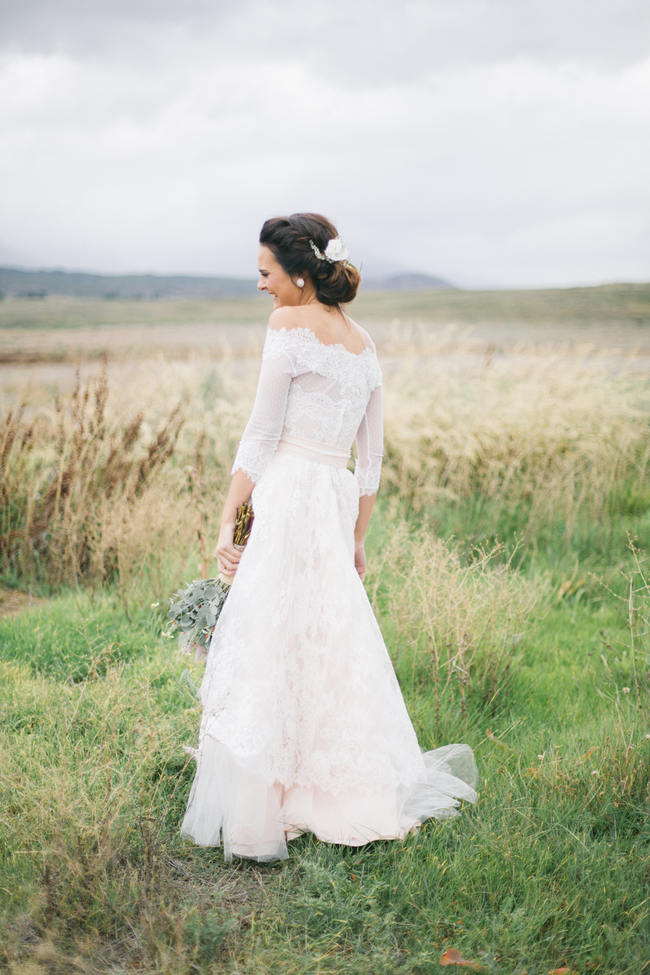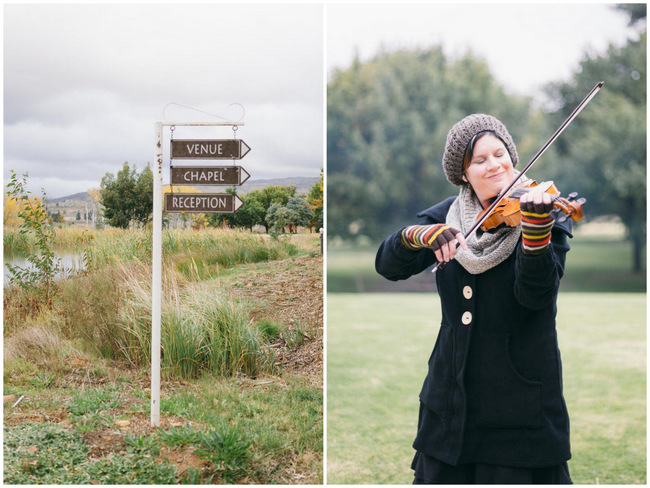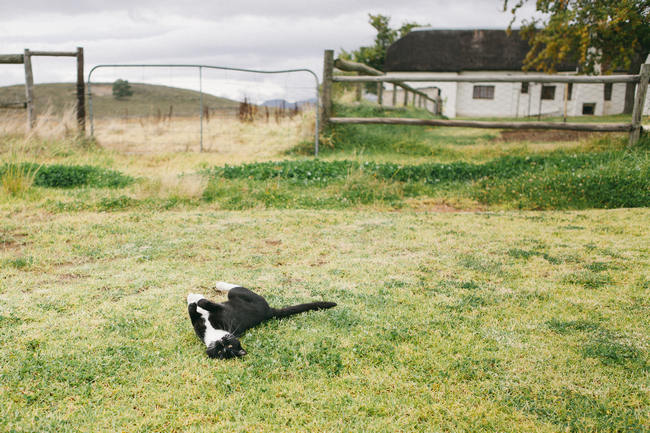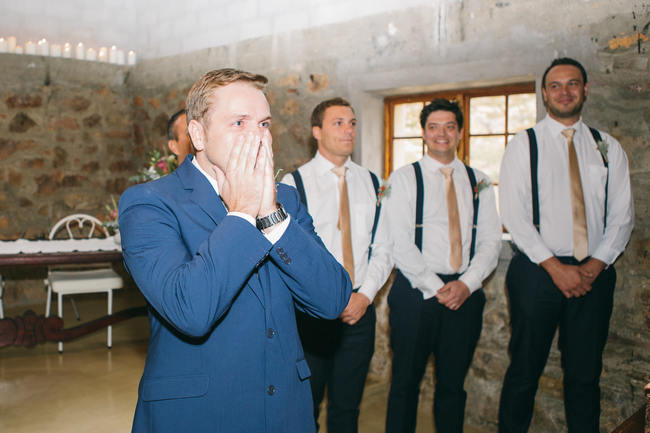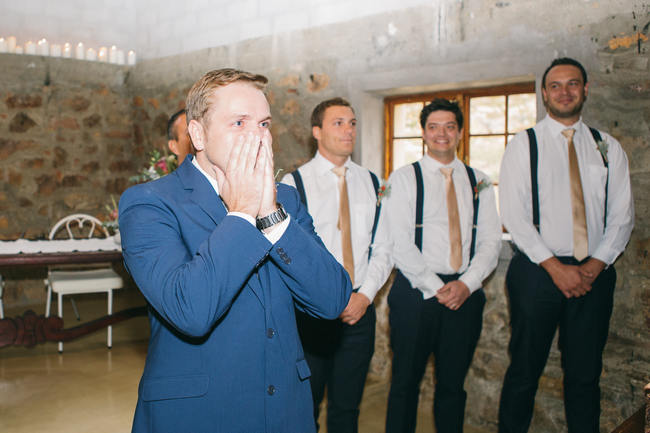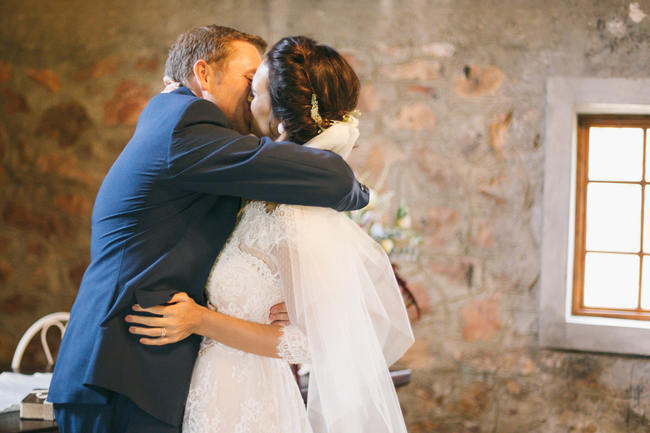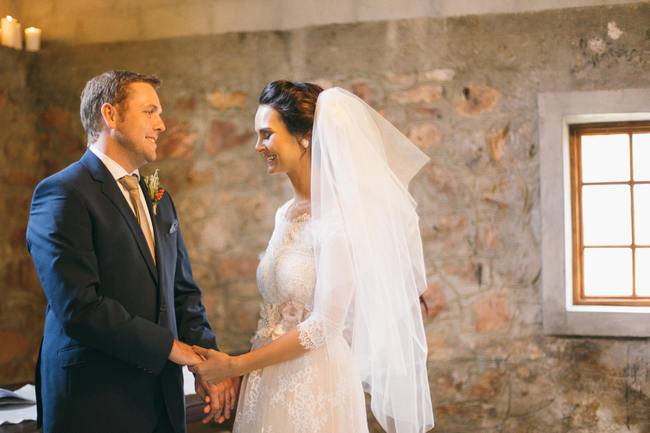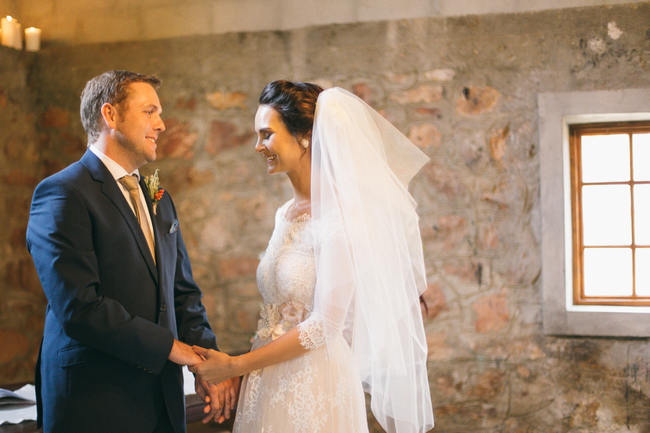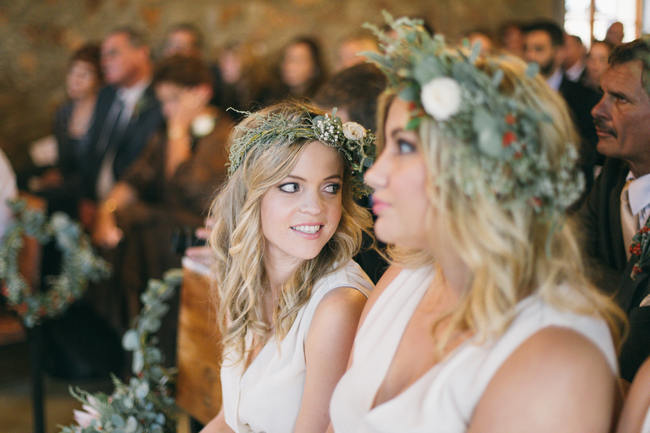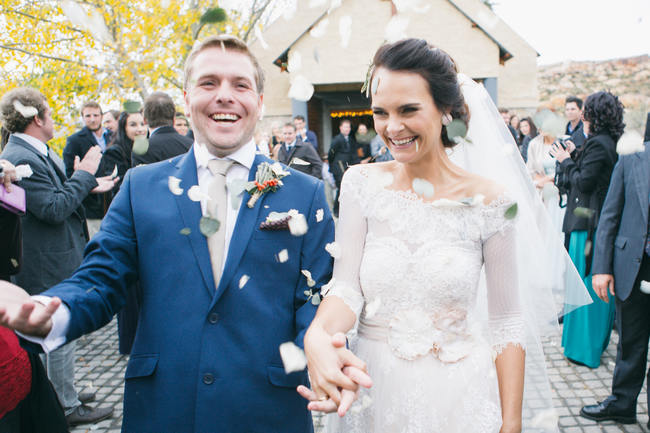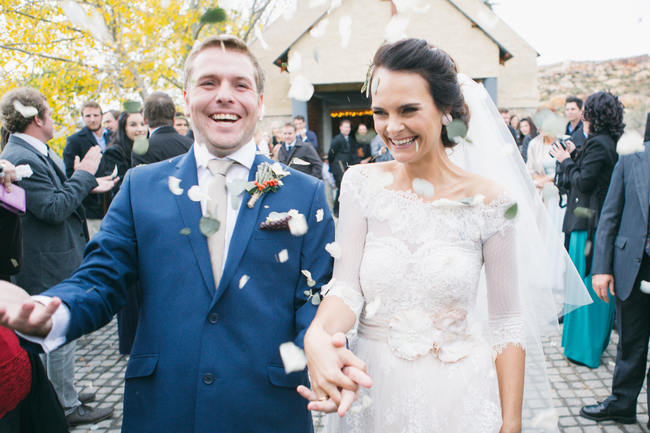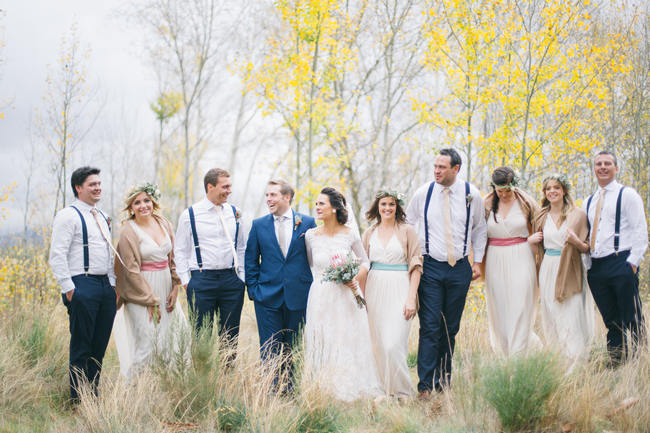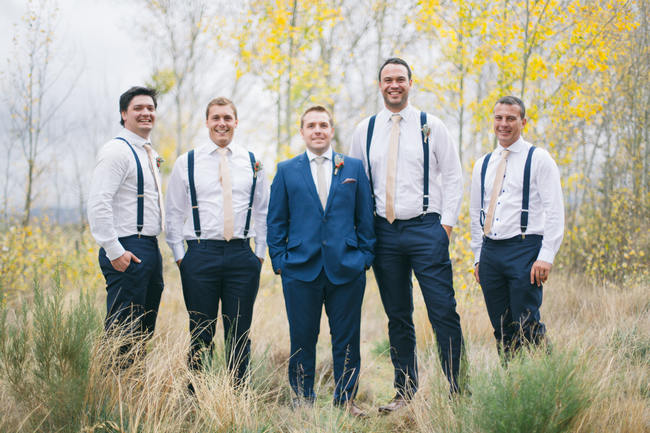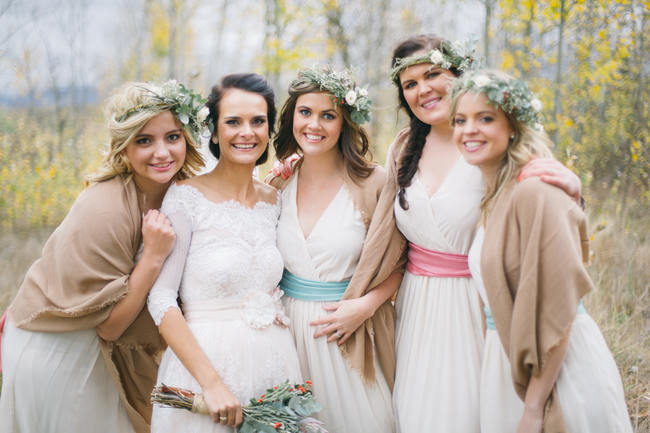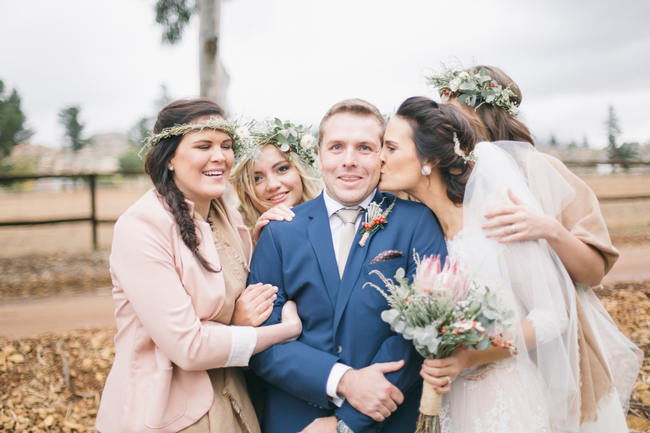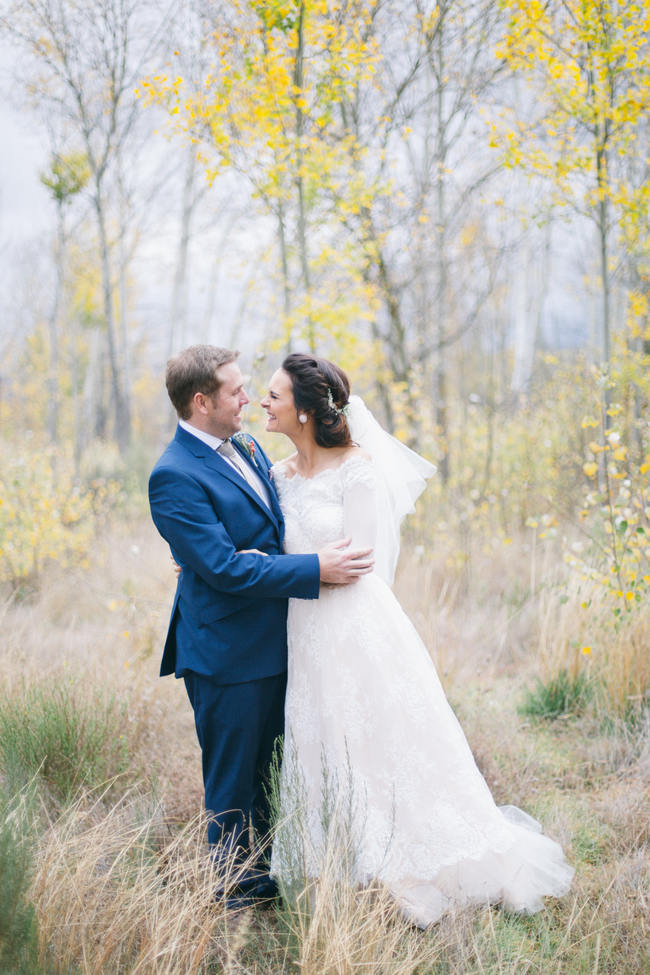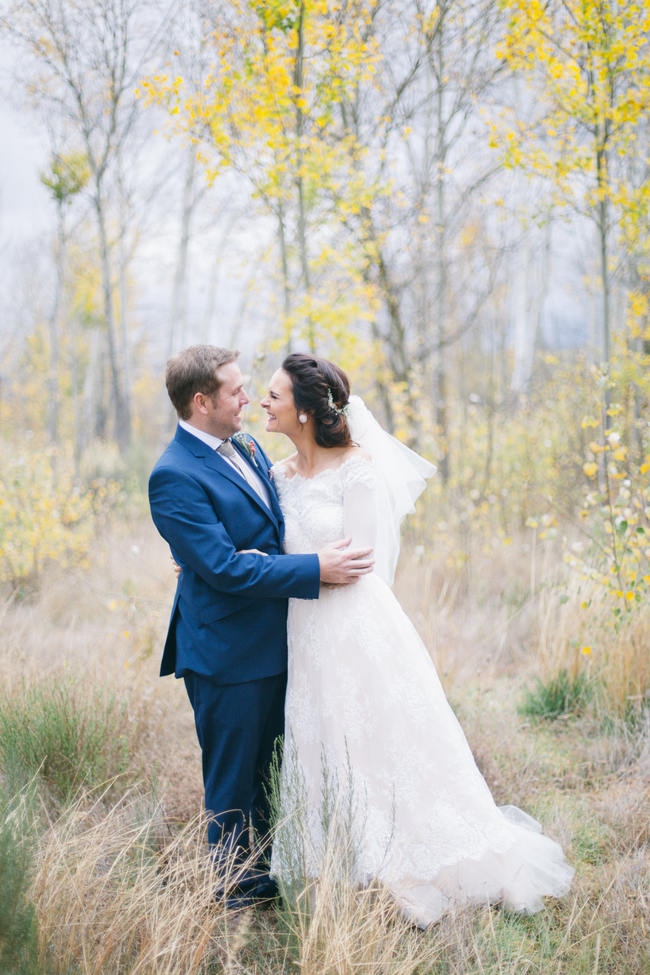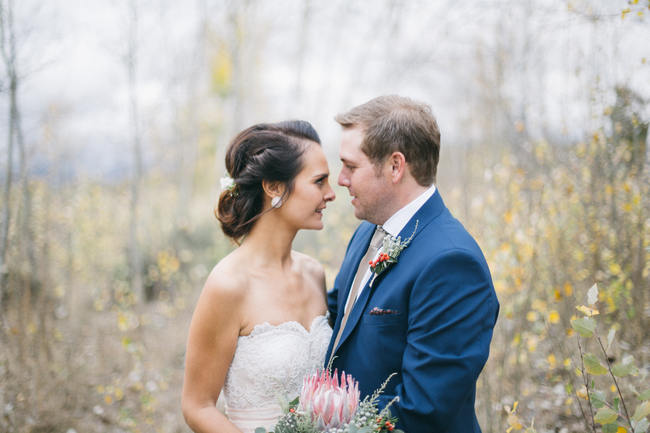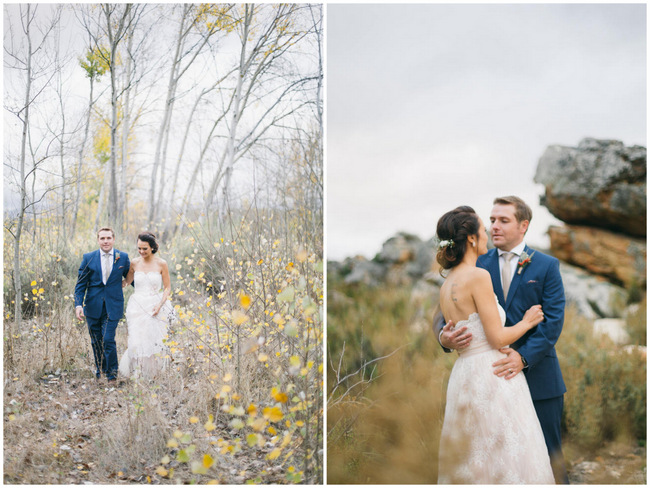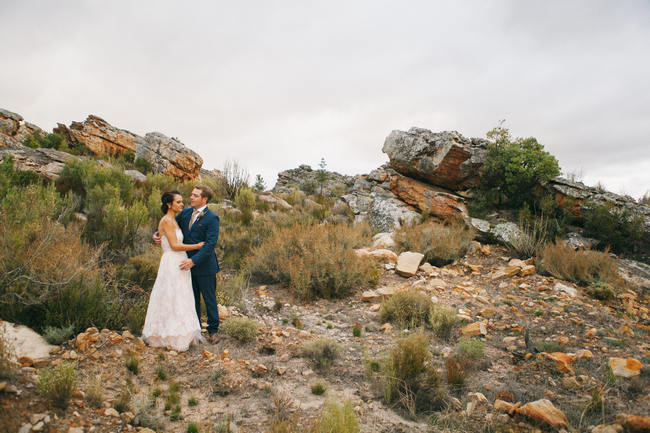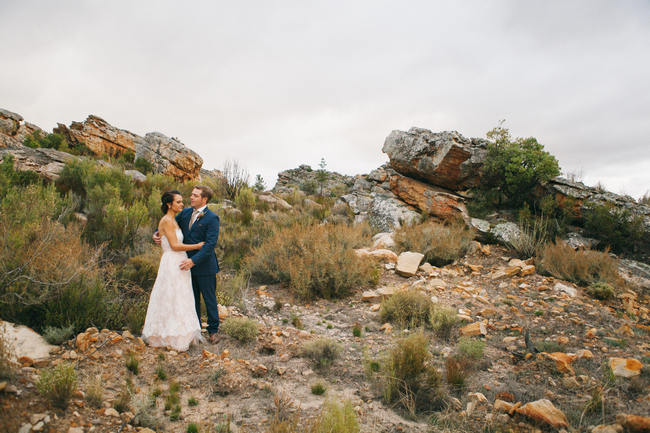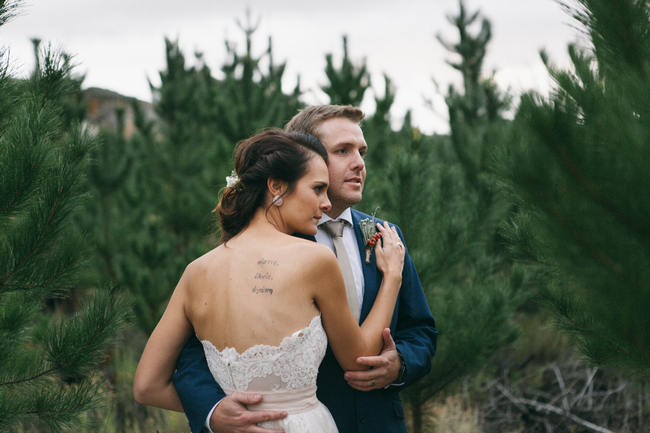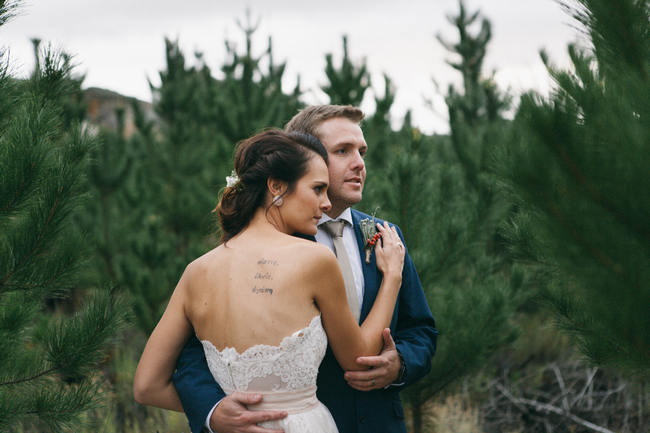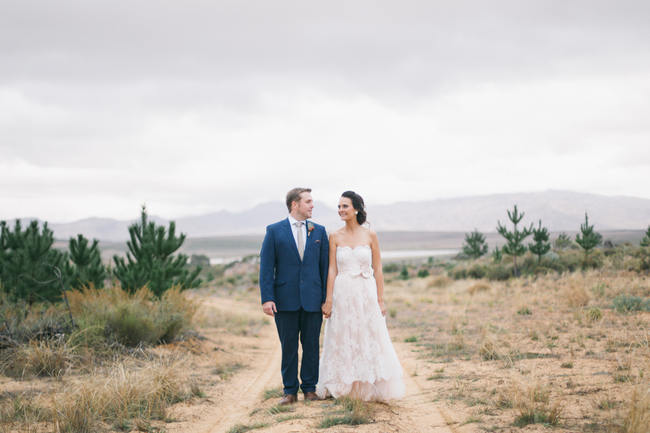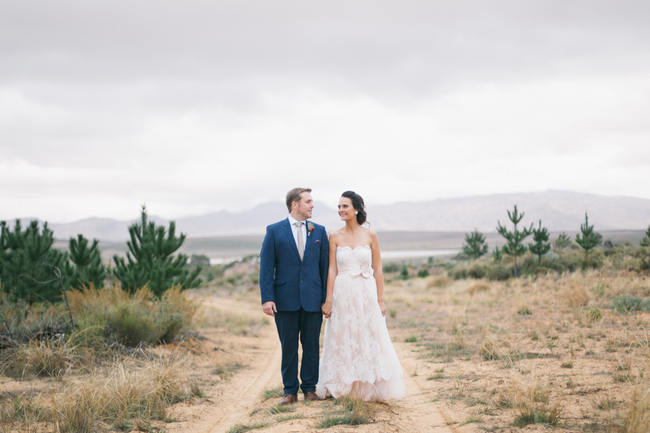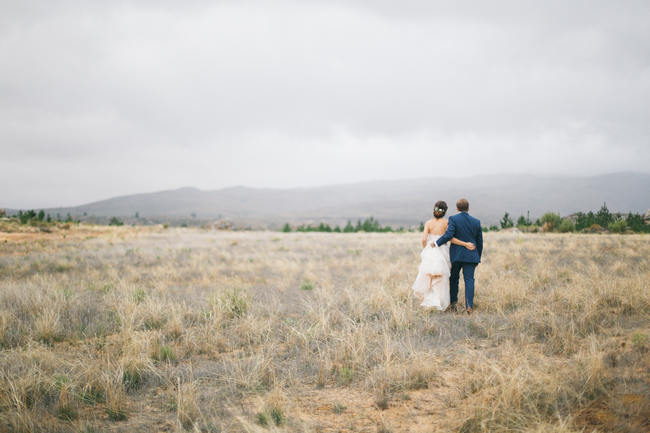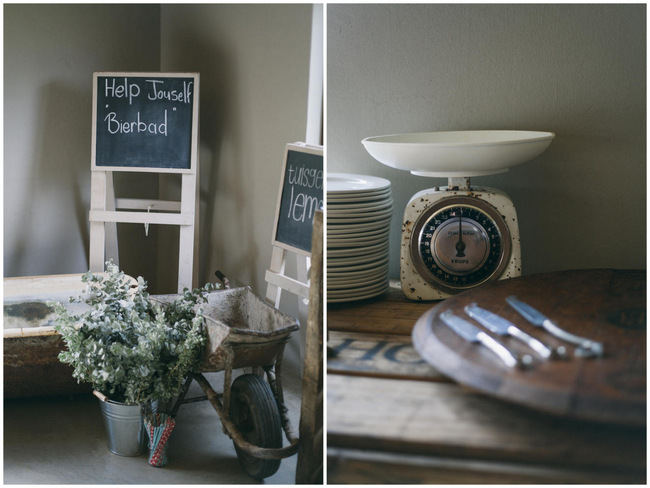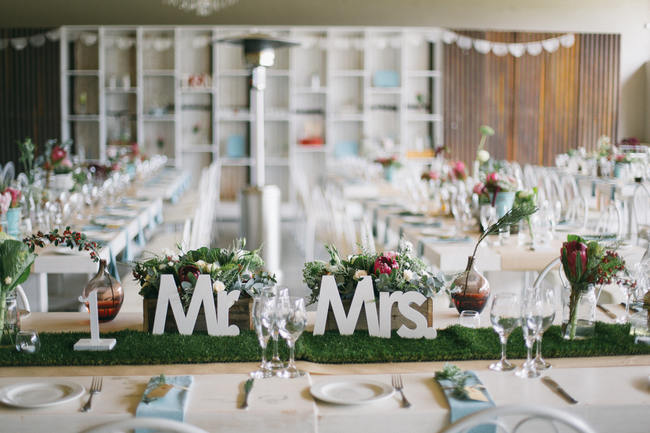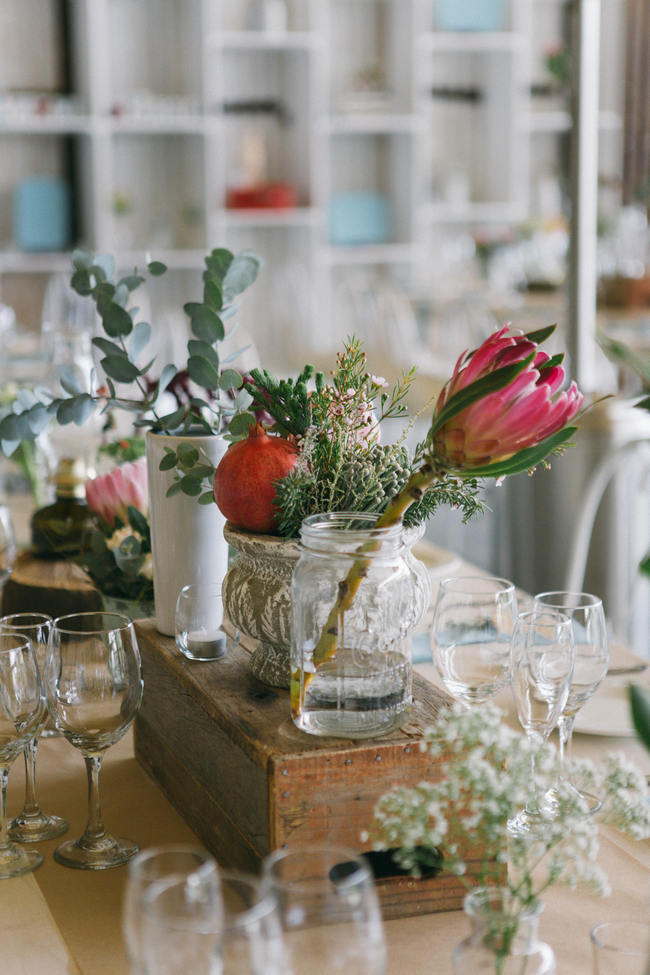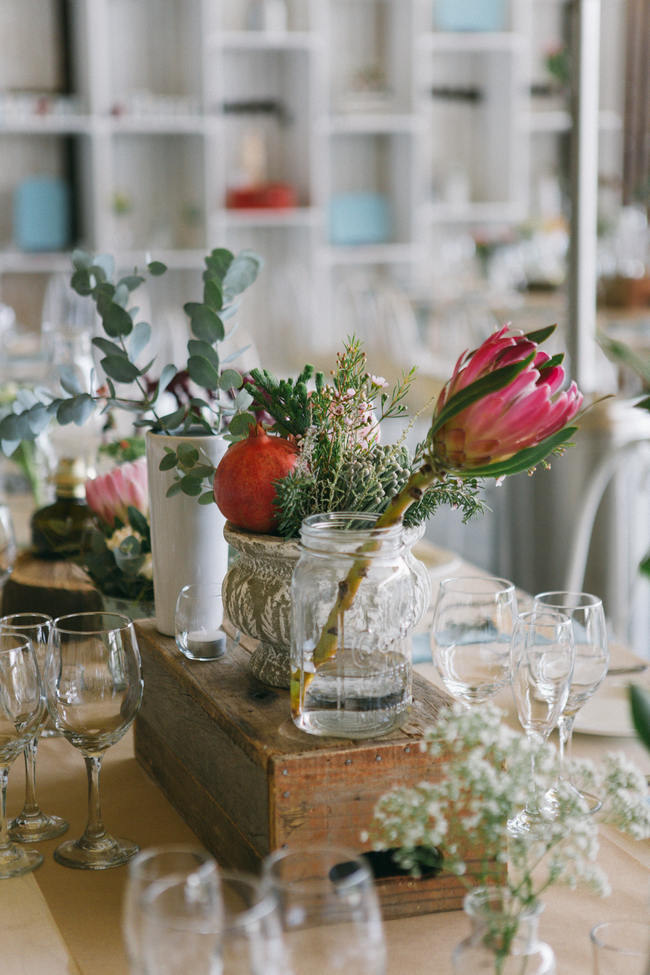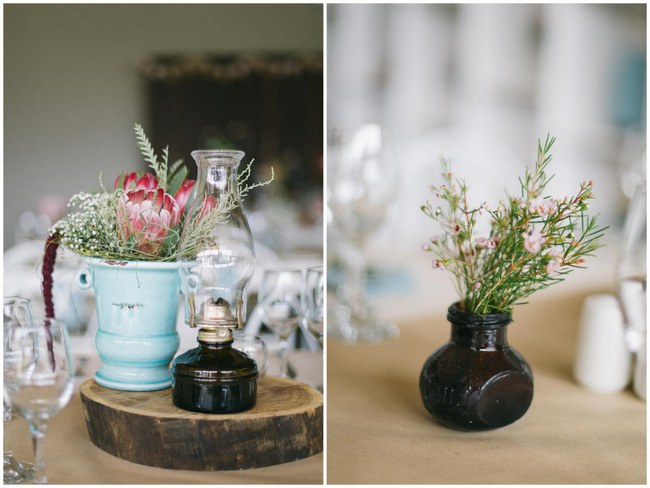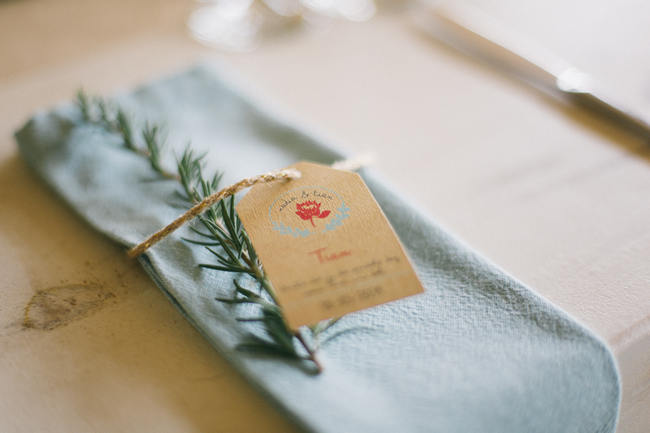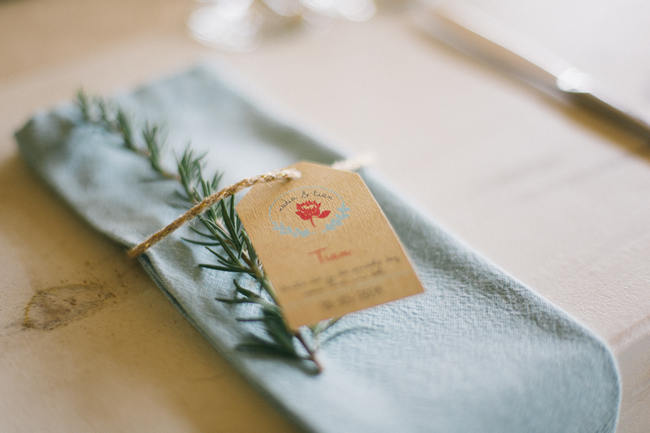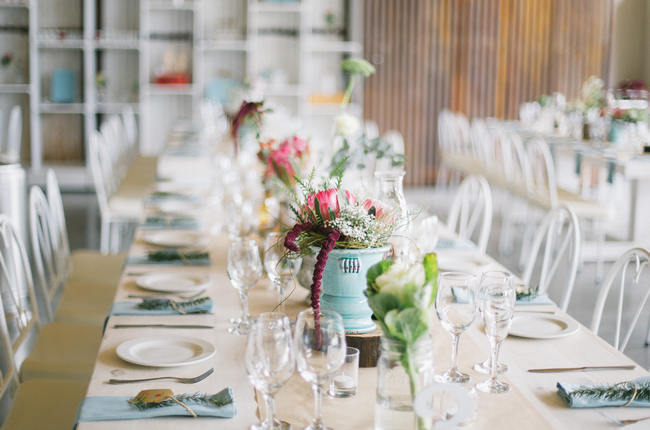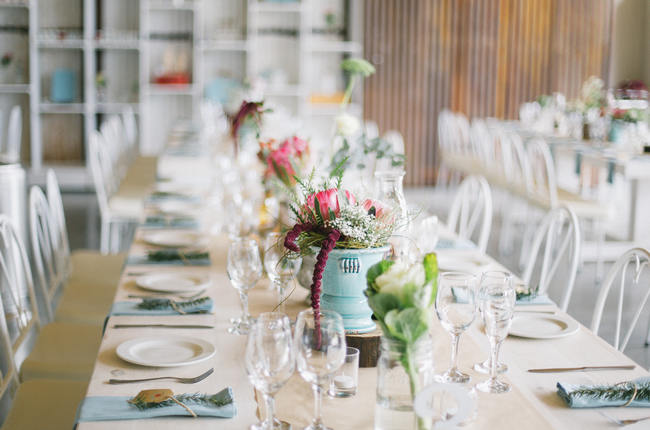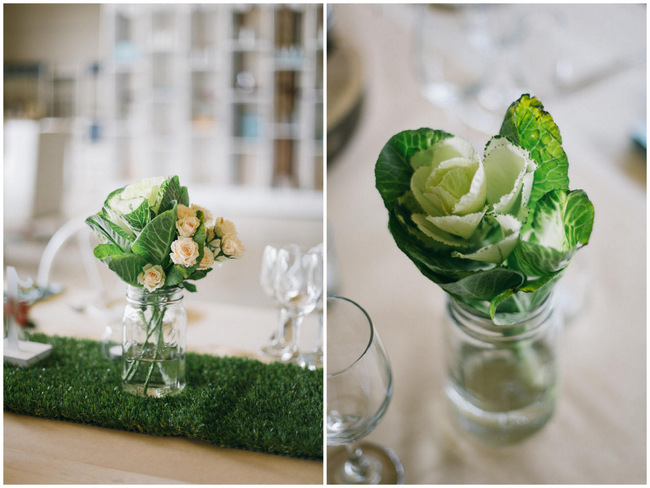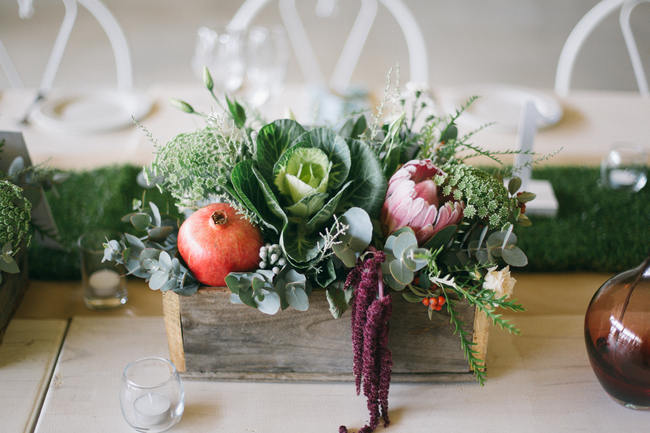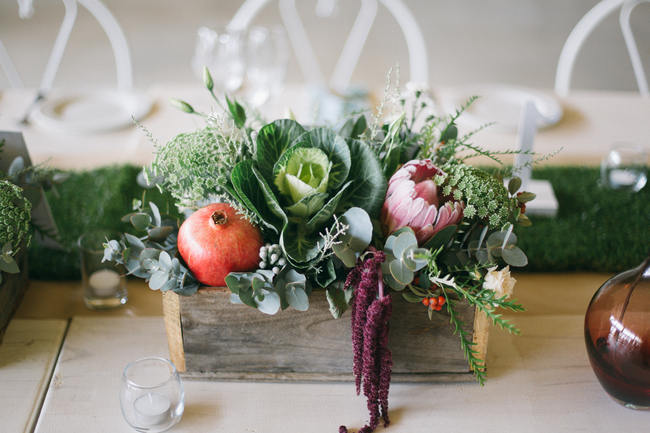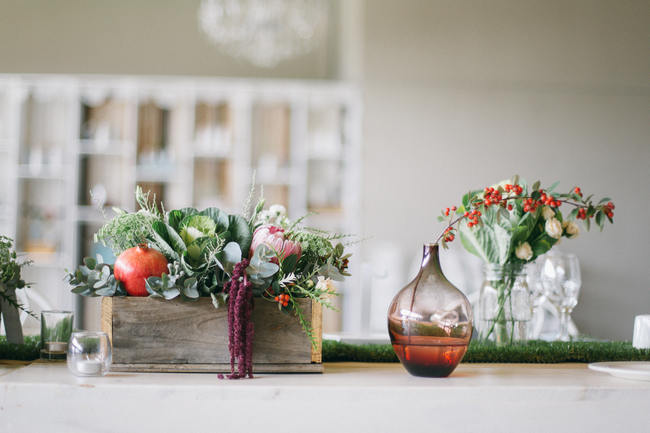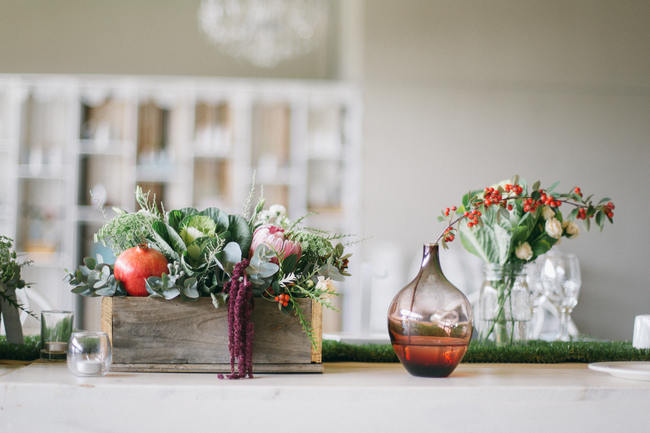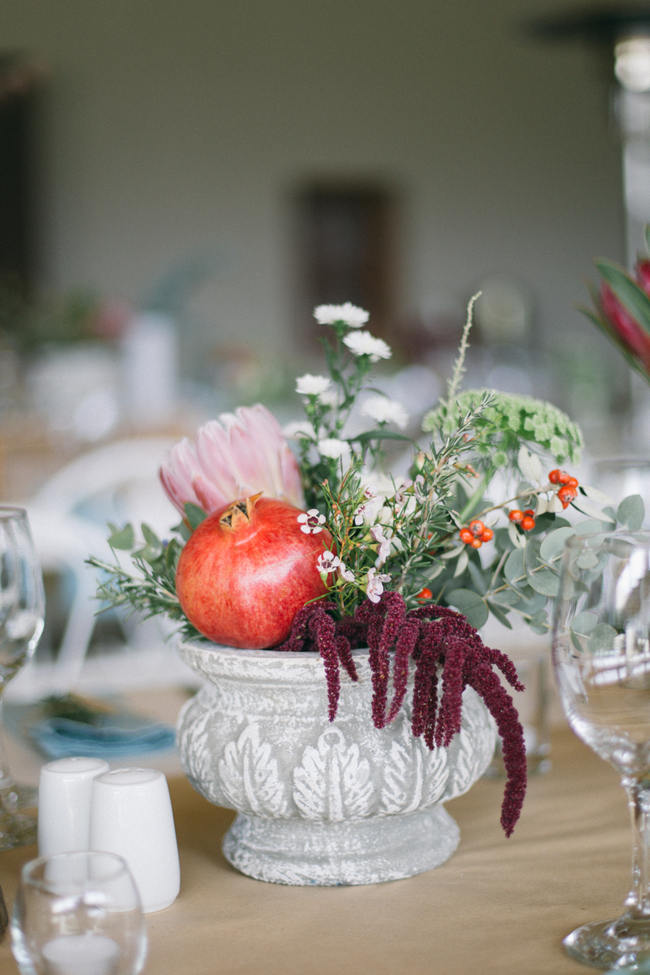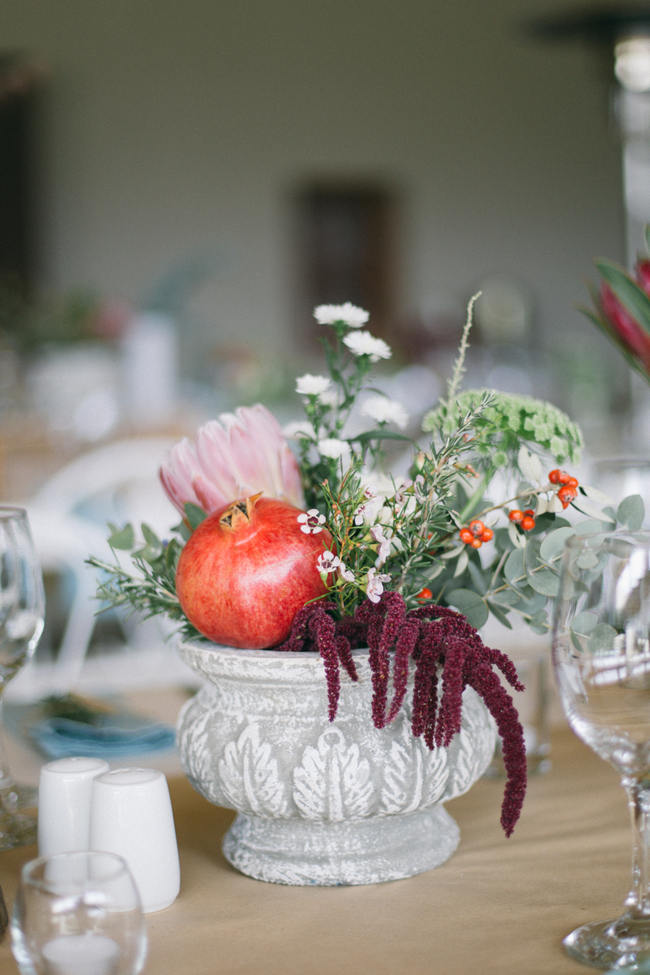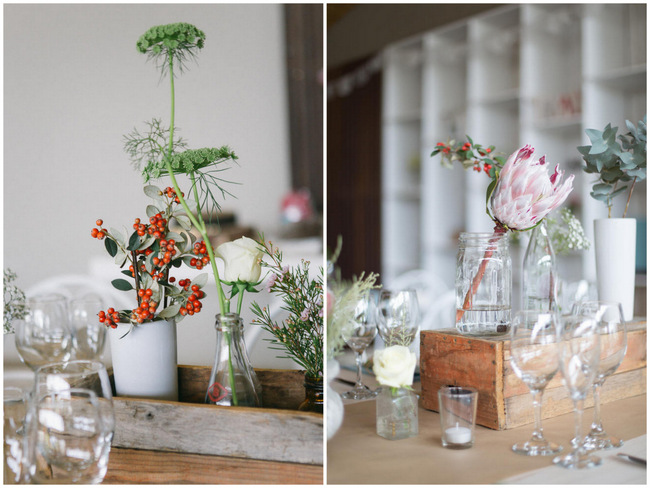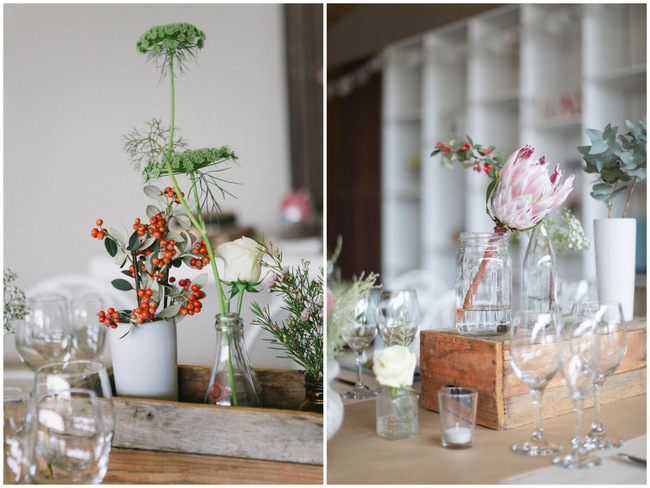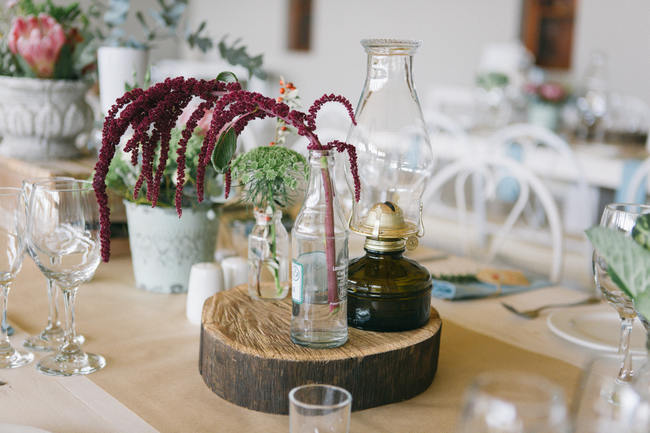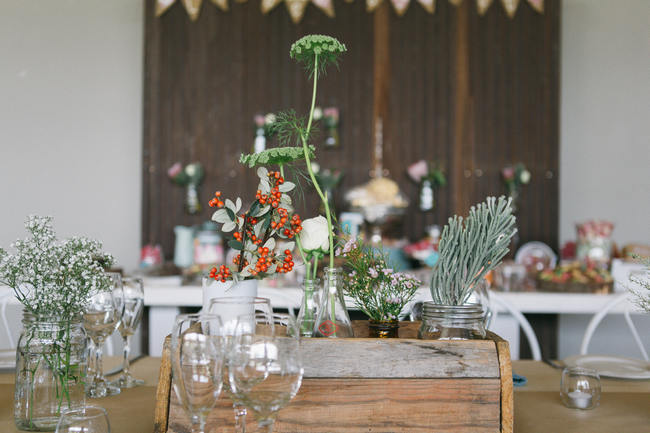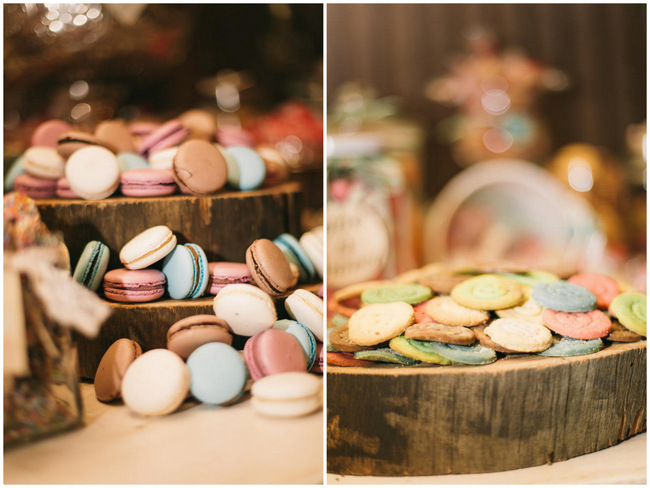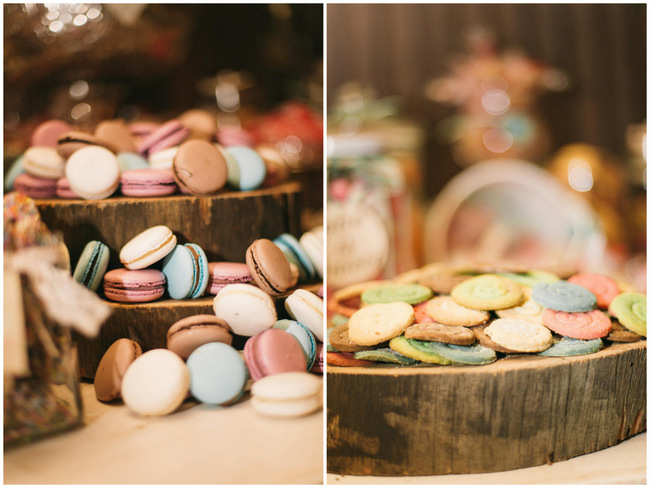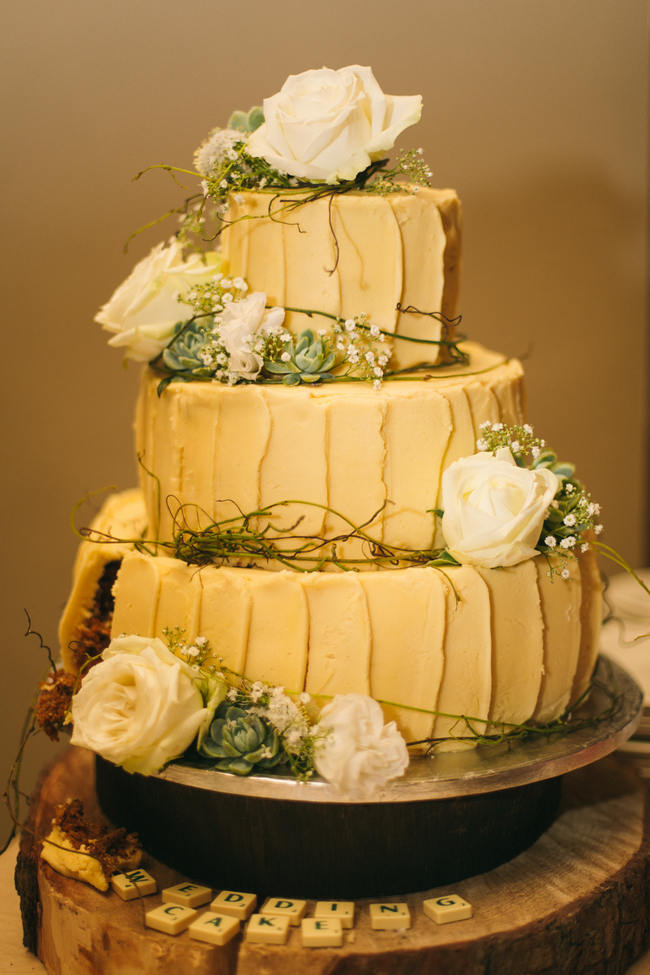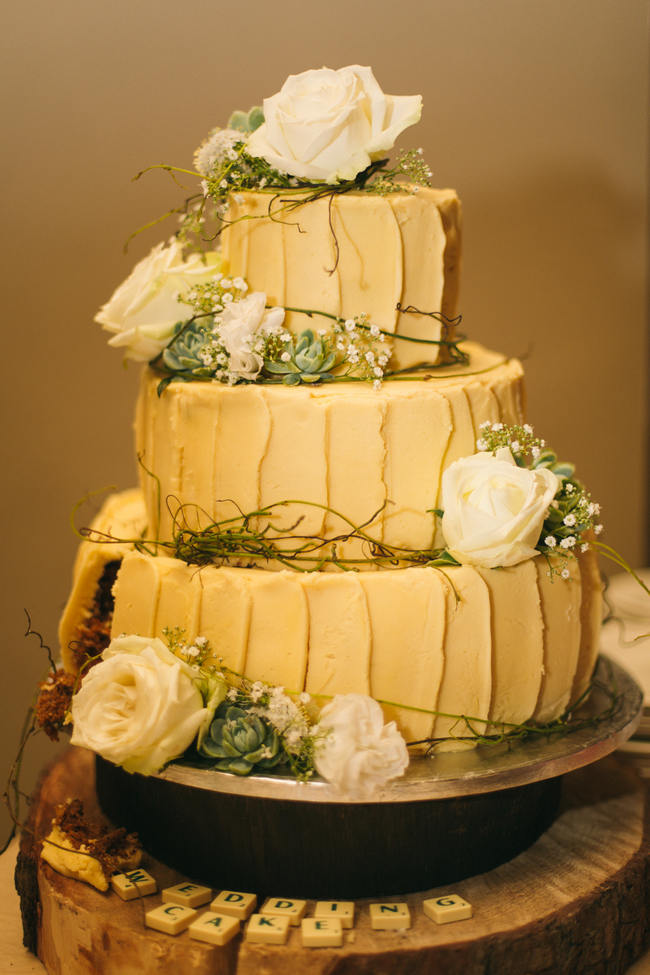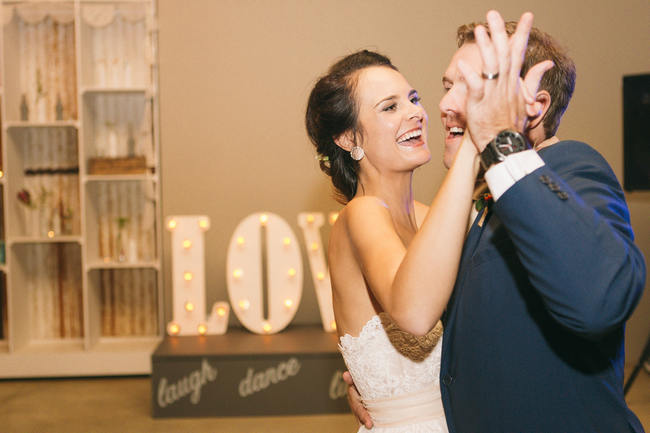 Love Story: We met through a mutual friend (who also was the bestman) in Stilbaai while on summer vacation. Although it sounds cliché it was really love at first sight, we clicked instantly and the rest is history. After four and a half years of dating, the day after my birthday, he took me to our favourite restaurant (Café Paradiso in Kloof St) and under the stars in a small intimate courtyard he went on his knee and asked me to be his wife. Our closest friends and family surprised us by joining us for a night full of laughs and lots of bubbly. It was definitely on of the best day of our lives.
Style Inspiration: My hair and make-up was done by the amazing Corle Barnard in a natural, bohemian style. Alana Van Heerden made me the perfect dress in blush pink and cream with a high-waist skirt, heart shape bodice and belt with floral detail.
Wedding Bouquet: My bouquet consisted of one big protea, fynbos twigs, brunia and bessies.
Bridal Part Styling: My four bridesmaids were dressed in long ivory dresses, which I purchased from YDE, with different coloured waistbands. The groomsmen wore navy pants and suspenders with crisp white shirts and brown shoes. As a special touch they wore the same socks as a gift from Tian.
Groom's Attire: Tian was dressed in a navy suit that highlighted his beautiful blue eyes, a white shirt and neutral coloured tie.
Wedding Ceremony: I loved the small chapel opposite the reception venue that had a very intimate and romantic feel. There were lots of candles and olive branches tied to the benches. We decided to say our own vows which were very special and intimate.
Seating Chart and Guest Book: For our guest book our guests transferred their fingerprints on a tree painted on a canvas, which we can use as décor in our home to remind us of the amazing friends and family who shared our special day. For the seating chart we printed each guest's name and added it to a small golden rope on a vintage frame with a small wooden peg.
Wedding Reception Details: I have always known that I want to get married during Autumn because of the beautiful colours that the season brings. On the day we were blessed with exactly that – warm yellows, oranges, reds and browns, with snow just noticeable on the mountain tops. I was in total awe when I walked into our venue (Kaleo, Koue Bokkeveld) Friday, the day before the wedding. The very talented lady from Flamboijant who helped with the décor and did all the flowers and the people from the Kaleo exceeded all of my expectations. The floral and décor consisted of a mixture between vintage cream, & dug egg vases/buckets, wooden crates, consol jars all with arrangements with proteas, fynbos, country flowers, mixed herbs , bessies etc. To help create the romantic atmosphere there were a lot of tealight candles and paraffin lanterns on the tables. I also hired the famous naked bulb 'love' sign from My Pretty Vintage that illuminated the dance floor.
Wedding Playlist: Our DJ was excellent, he played a mixture of new hits, golden oldies and just fun dance songs. We opened the dance floor on 'Dreams' from The Cranberries. This song was very special to us ever since we met. 'Steal Your Heart' from Augustana were our introduction song as Mr & Mrs Beukes.
Stand out vendors: I can really say with all honestly that all our wedding vendors were amazing! (such a blessing to us) I just loved working with them all!
Advice for Brides:
Choose a venue with nice people that does not charge you extra for every little small thing and are a bit flexible 😉
Never 'lose' yourself and your unique ideas that reflects your personality among all the wedding advice and Pinterest ideas!
Go DIY all the way! If you have an awesome sister-in-law who can do anything with her hands you are very lucky. Mine helped me do lots of the décor items.
If you love the amazing natural feel of this special day, you'll love these organic weddings too – filled with more relaxed, earthy, natural goodness!
♥ ♥ ♥ WEDDING VENDORS ♥ ♥ ♥
Venue Kaleo Manor // Photographer Jenni Elizabeth // Dress Alana Design  // Brides Hair  & Make-Up Corle Make Up  //  Flowers & Decor Flamboijant Flowers // Cake Anna's cakes and creations  //  Music DJ Dean SA //  Stationery Jenni Elizabeth & Hotlink // Shoes Aldo  // Suits Moi Styling //  Market style decor & other DIY's Steph Handmade // Catering Look See Eat