Fresh and Crisp Country-Style Wedding ♥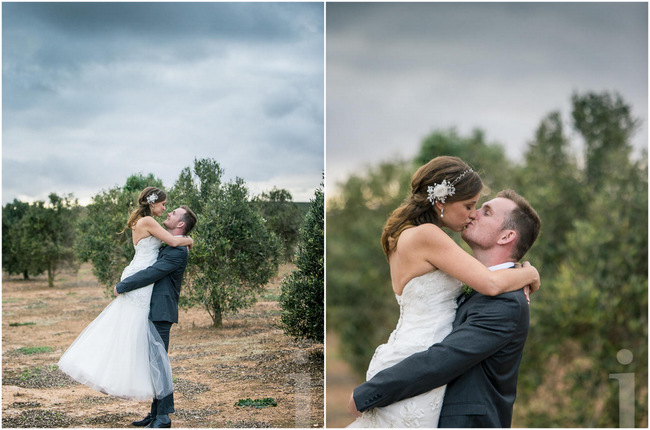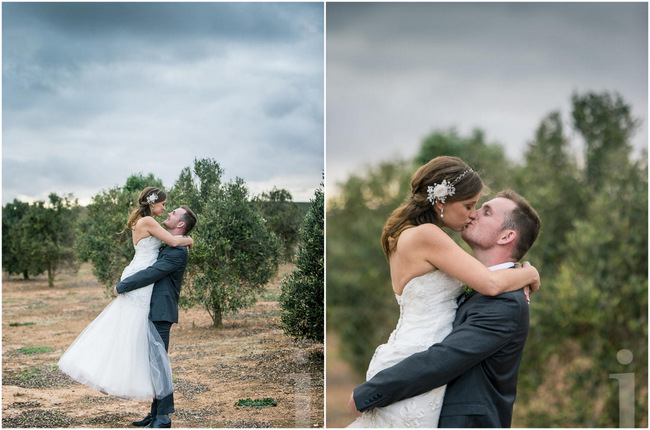 For their wedding day, Iwan and Leandri wanted a fresh, modern, relaxed and playful celebration that glorified God. Although a big fan of neutrals, Leandri decided to also incorporate playful splashes of pink and blue into their flowers, streamers and bunting.  Ivy's League  brought this vision to life with a feast of fresh floral decor at their country-style wedding venue, Kleinplasie, Leandri's Janita Toerien wedding gown was yet another bridal masterpiece from the talented designer, beautifully accessorized with a beaded floral hairpiece from Kathleen Barry.
Jo-Ann Stokes did an amazing job of capturing the emotion of the day – I think the photograph crystallizing Leandri's single tear of joy streaming down her face at their wedding ceremony says it all. Keep an eye out for their wedding highlights clip courtesy of Shoot and Create at the end of the feature.

Leandri says that it was important to the couple that they involve their friends and family as much as possible in their special day:  "Everyone pitched in to make our dream a reality. Our focus was to make guests feel welcome and loved. One of my bridesmaids typed out the spiritual meaning and significance of each guest's name, which served as a name card/place setting. It was a personal touch that meant a lot to our guests. Everyone should know what their name means and it's a good conversation starter! Our very talented friends also made up the six-man band that led the praise and worship in the chapel. It was the most amazing worship I have ever experienced."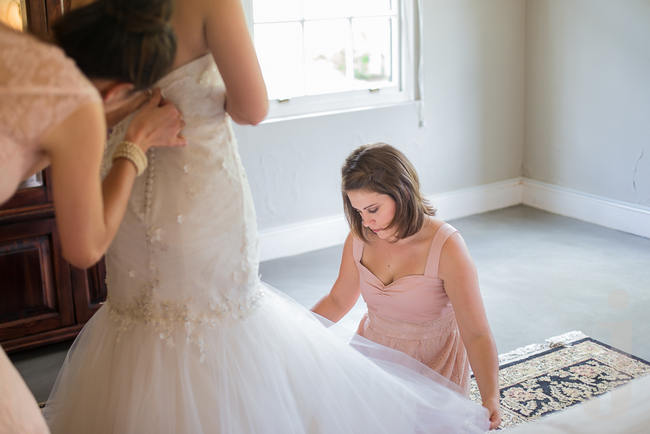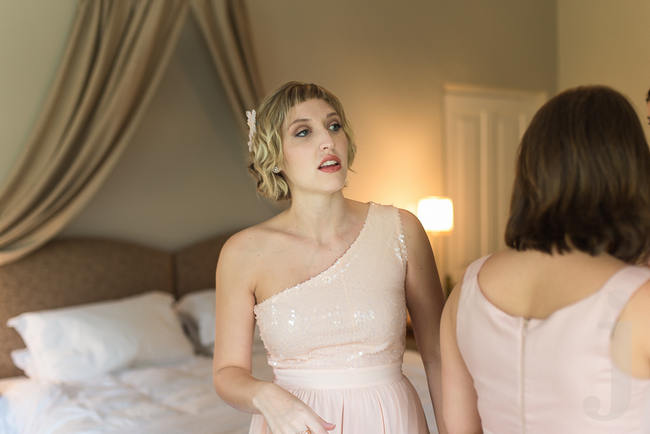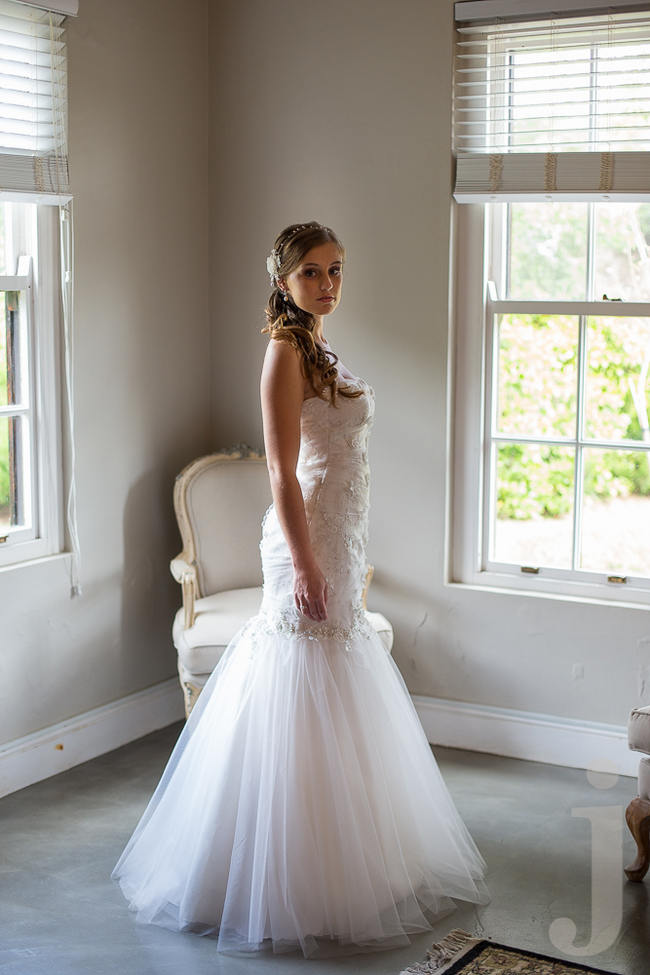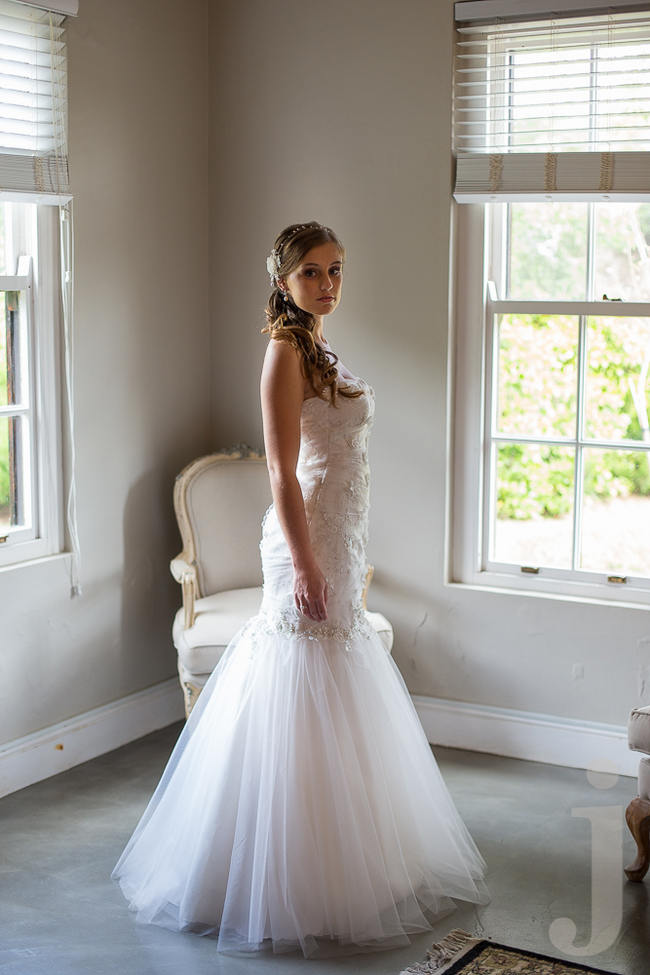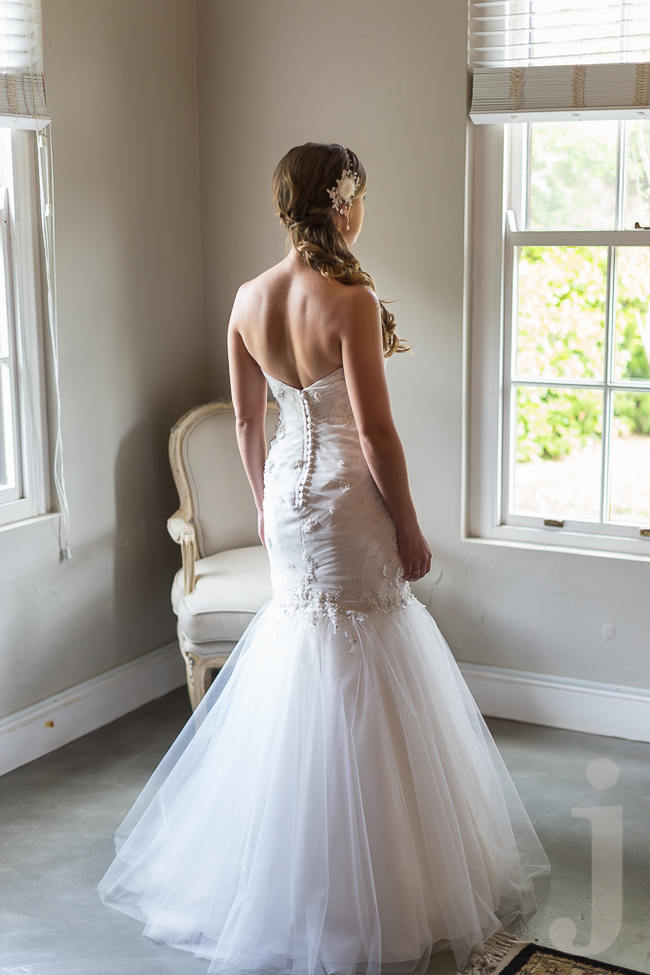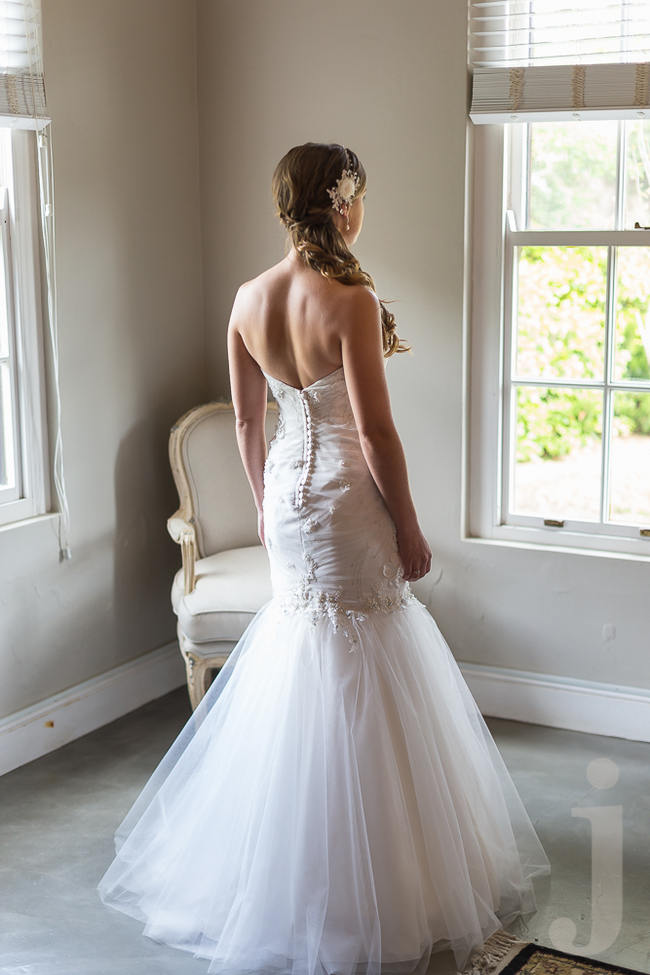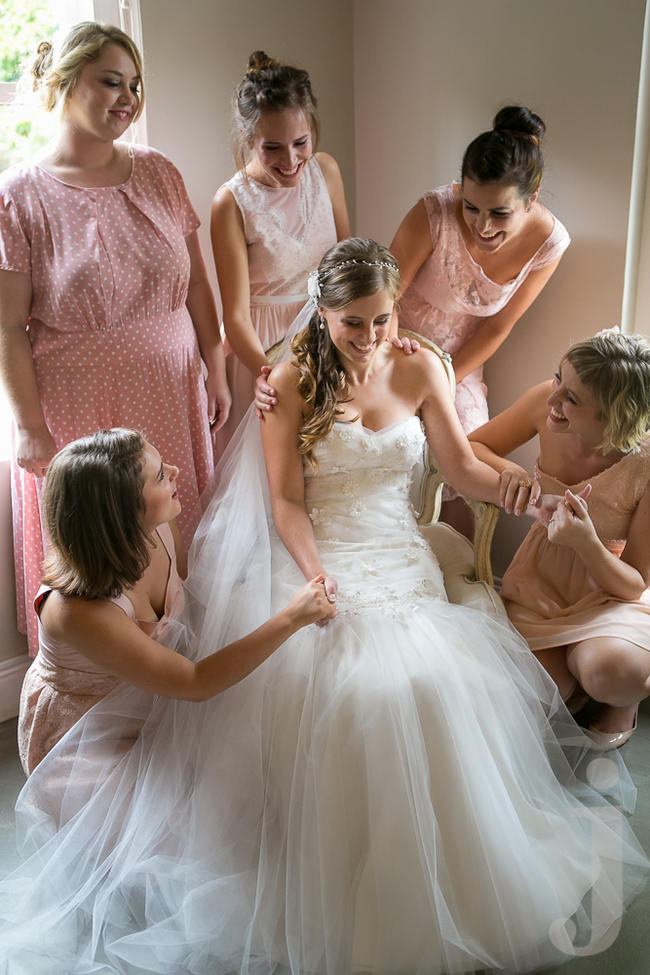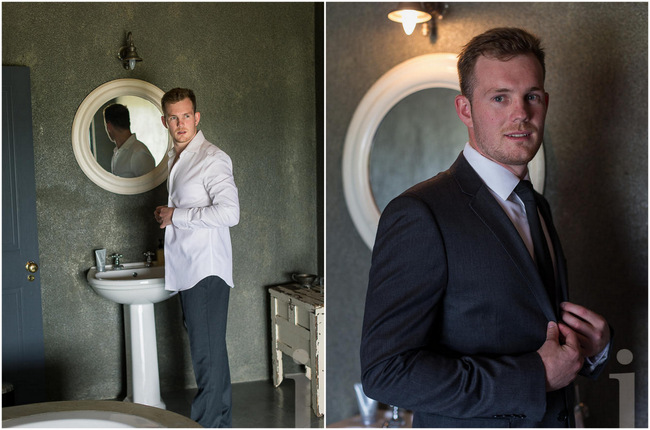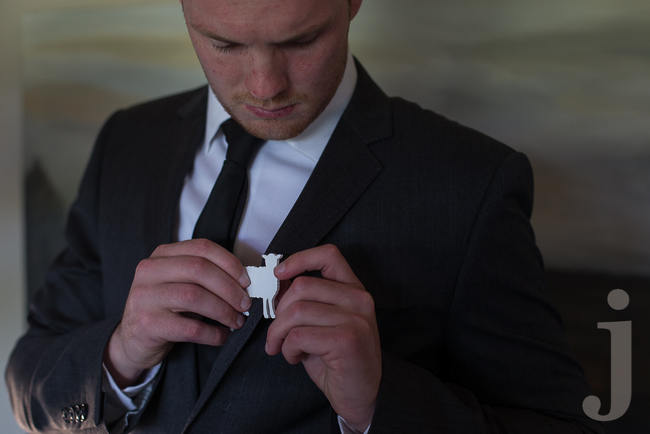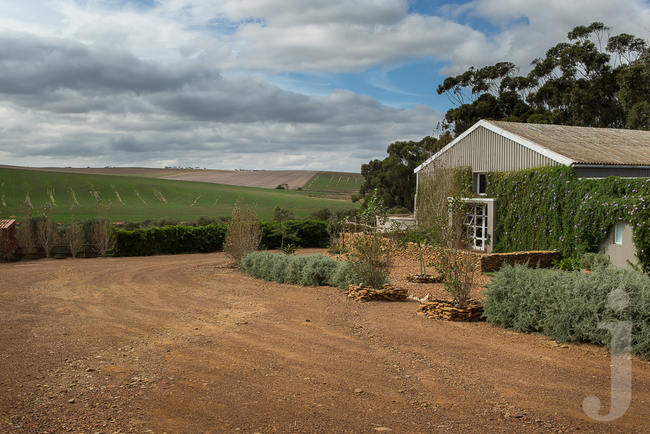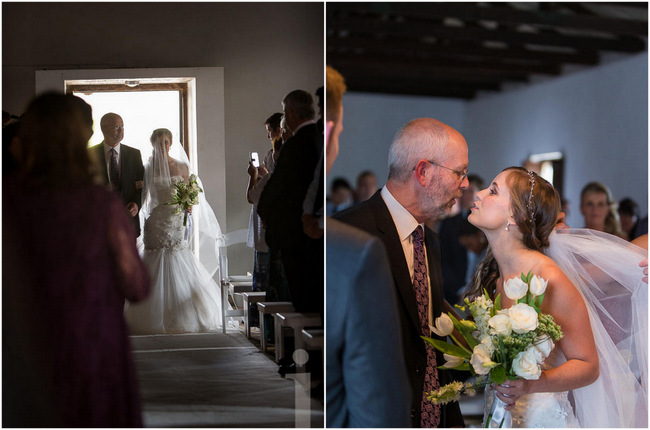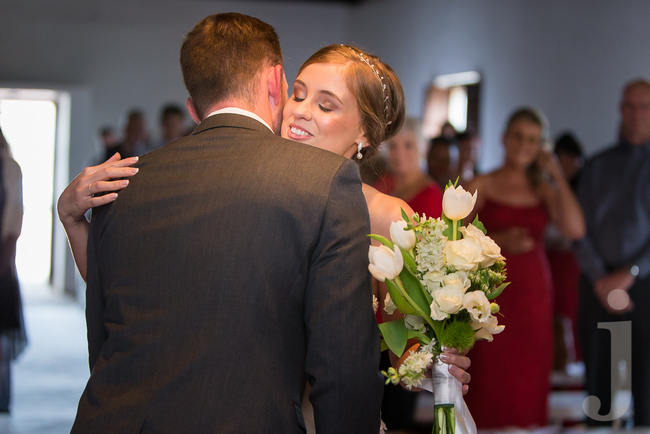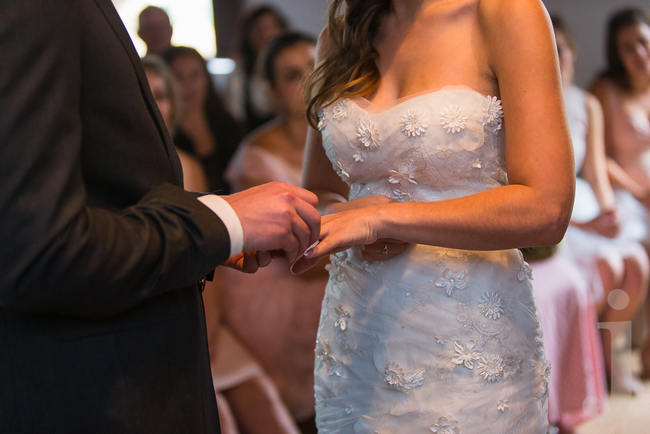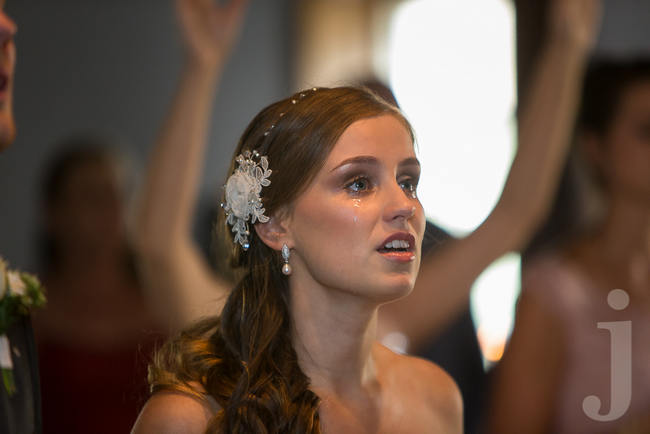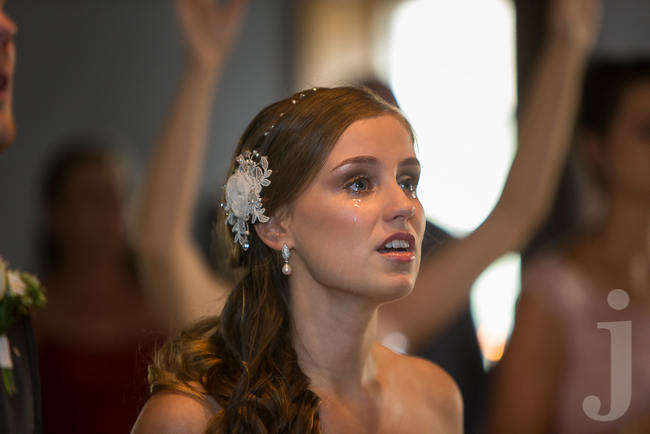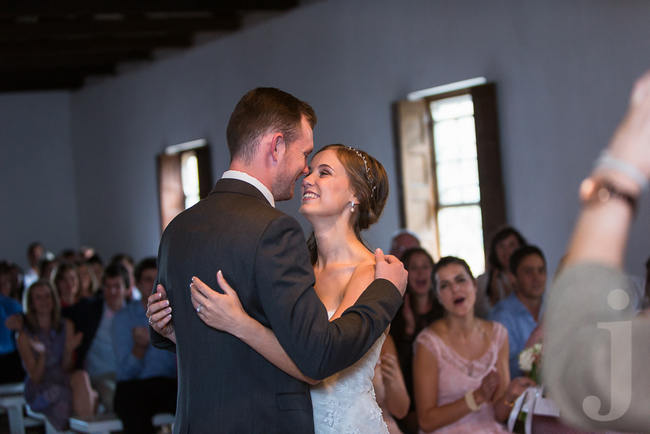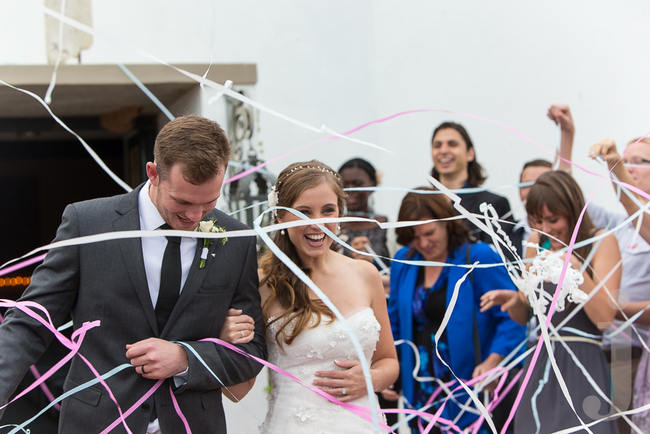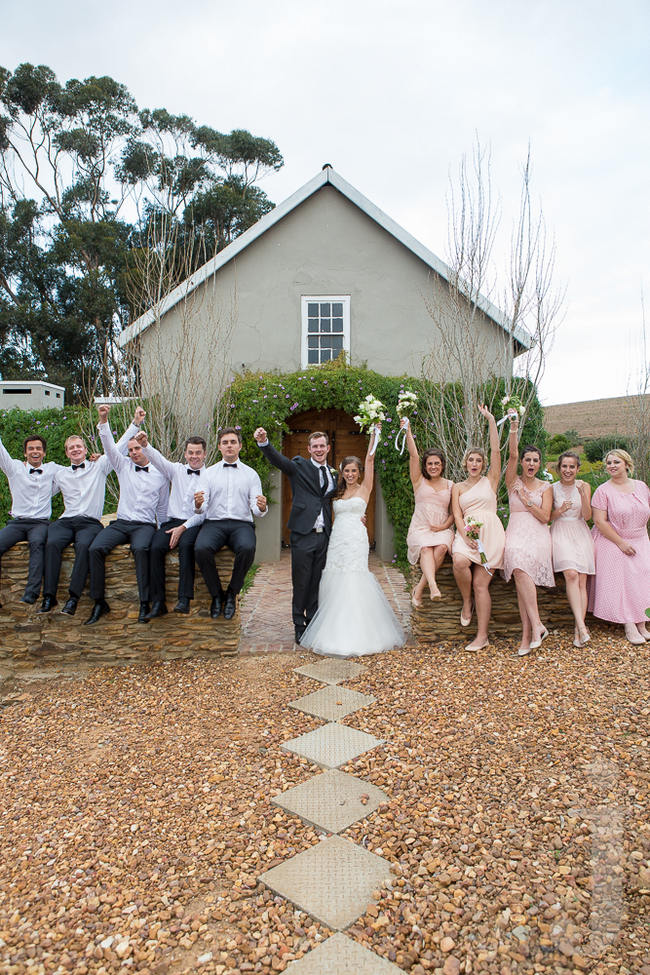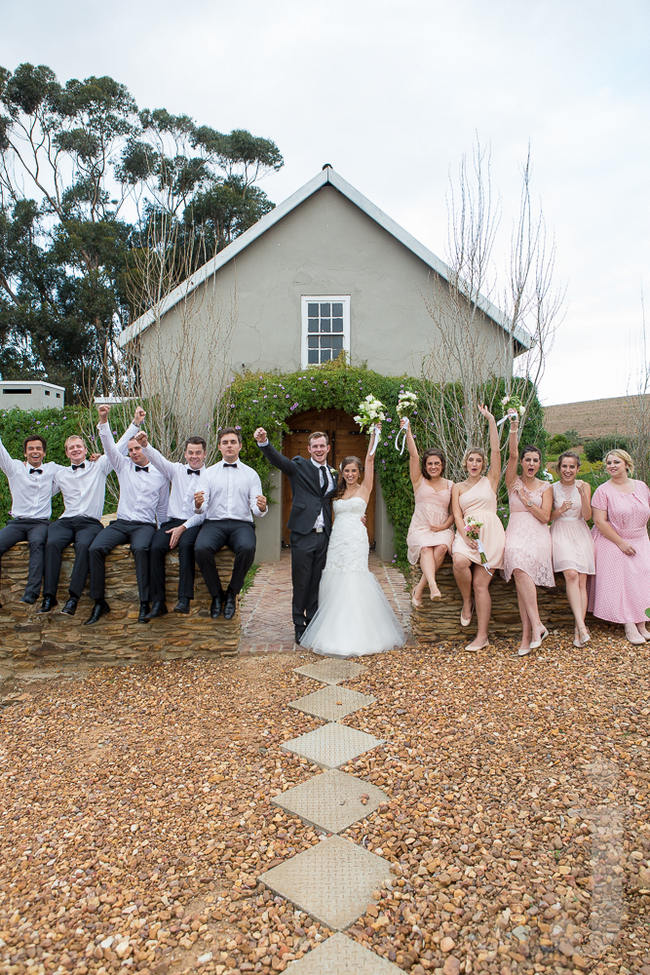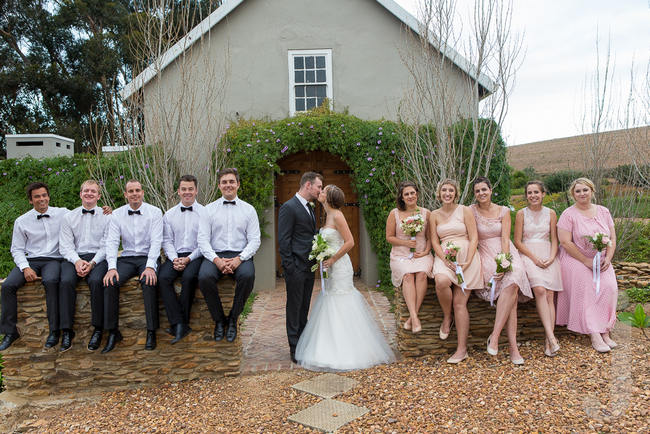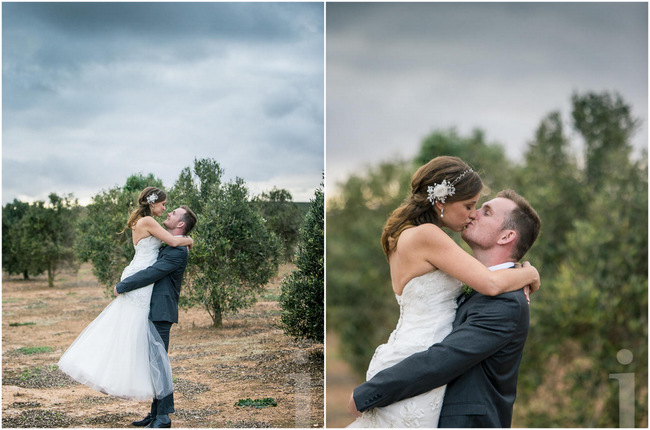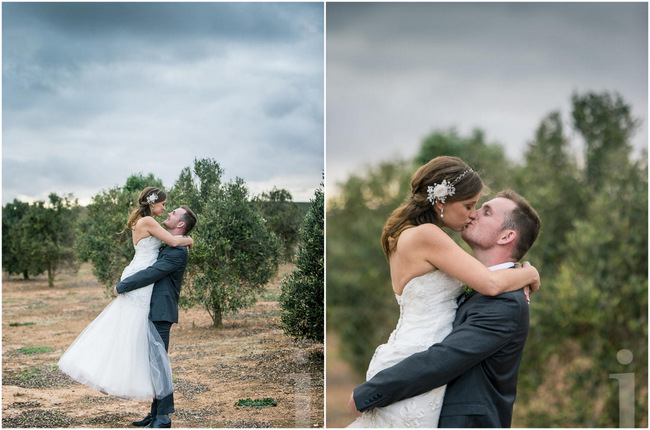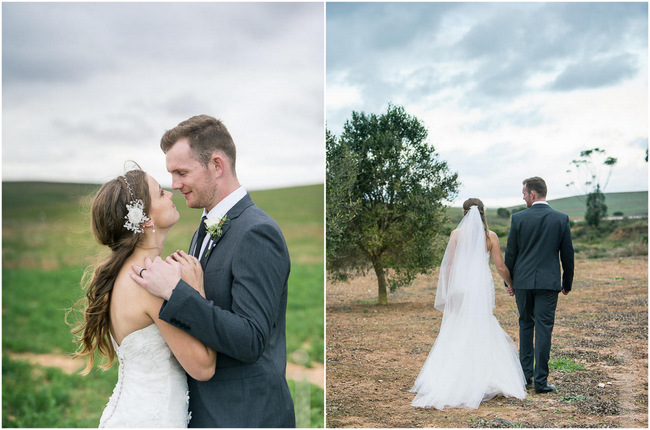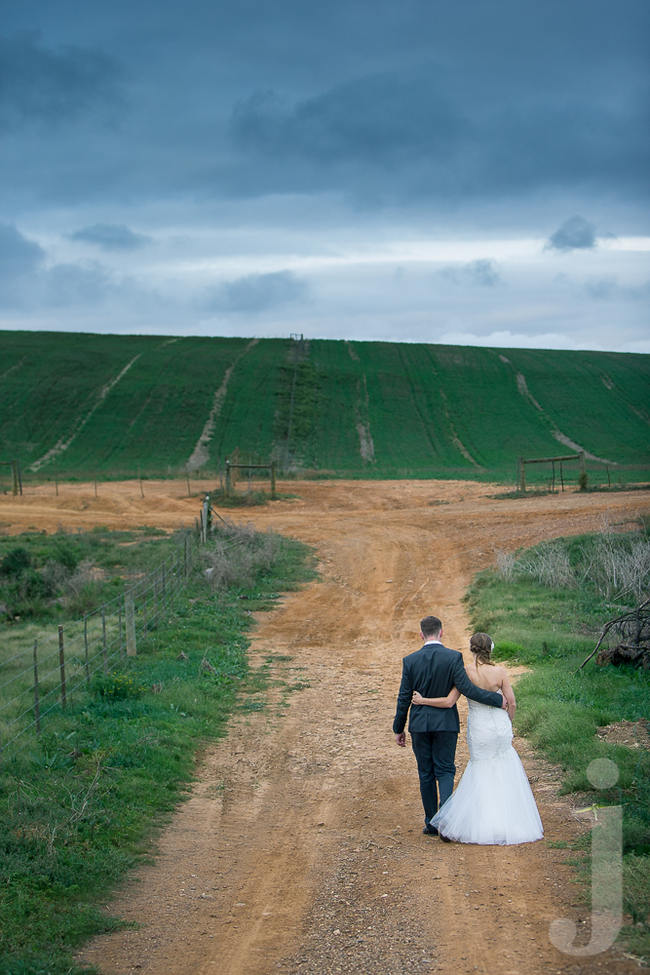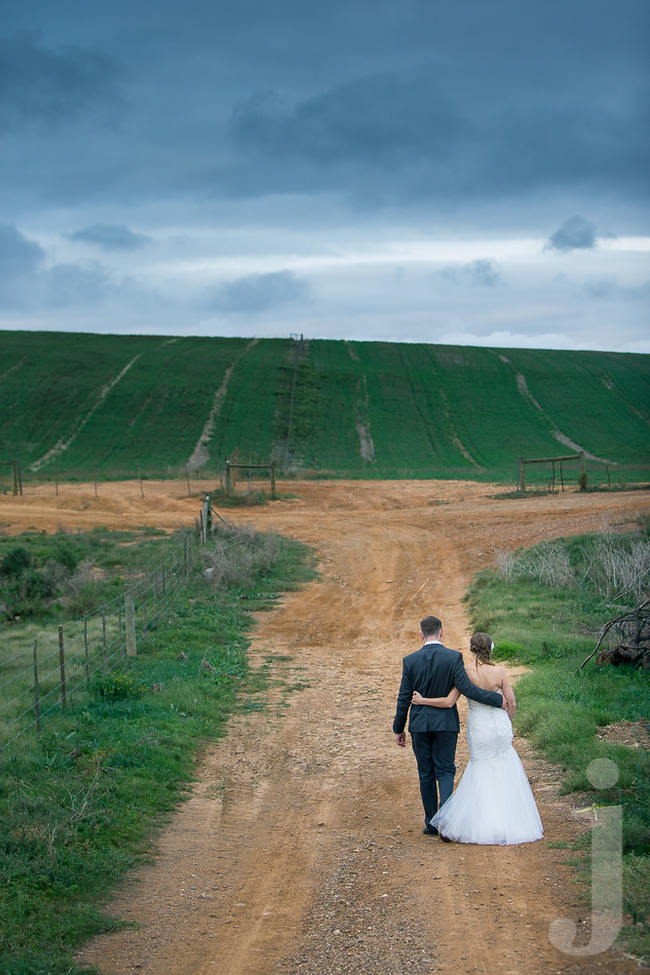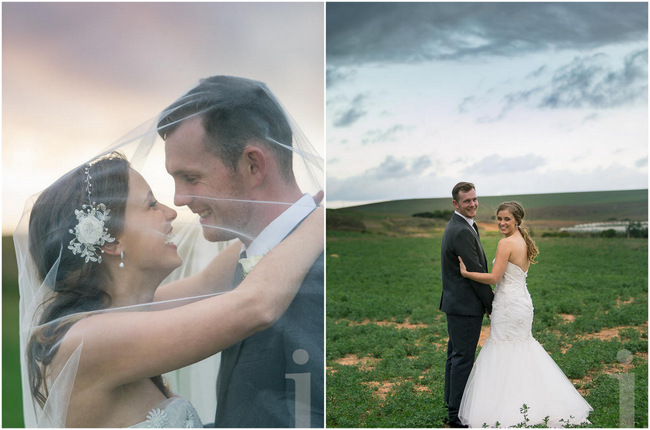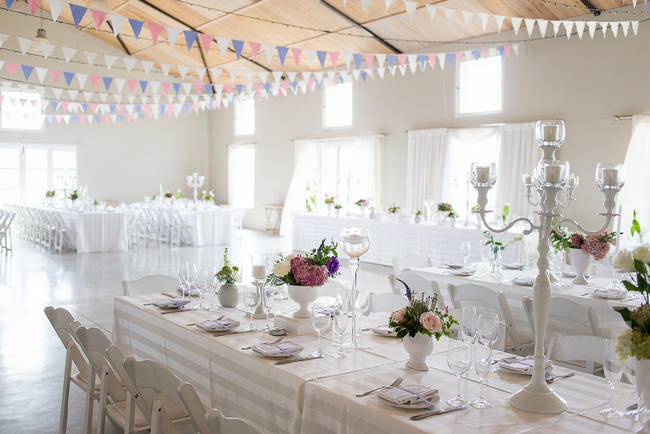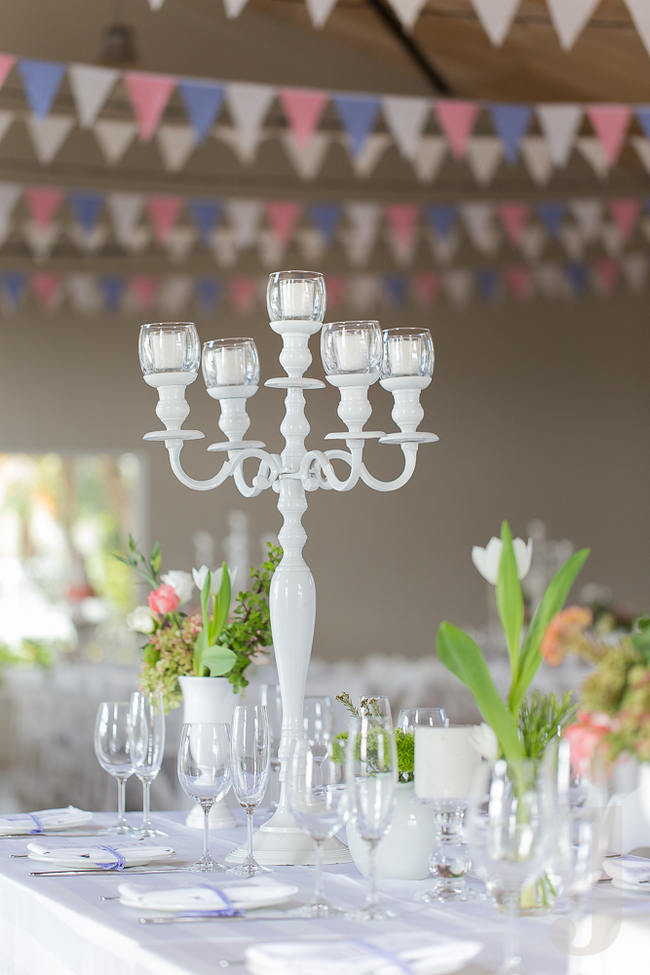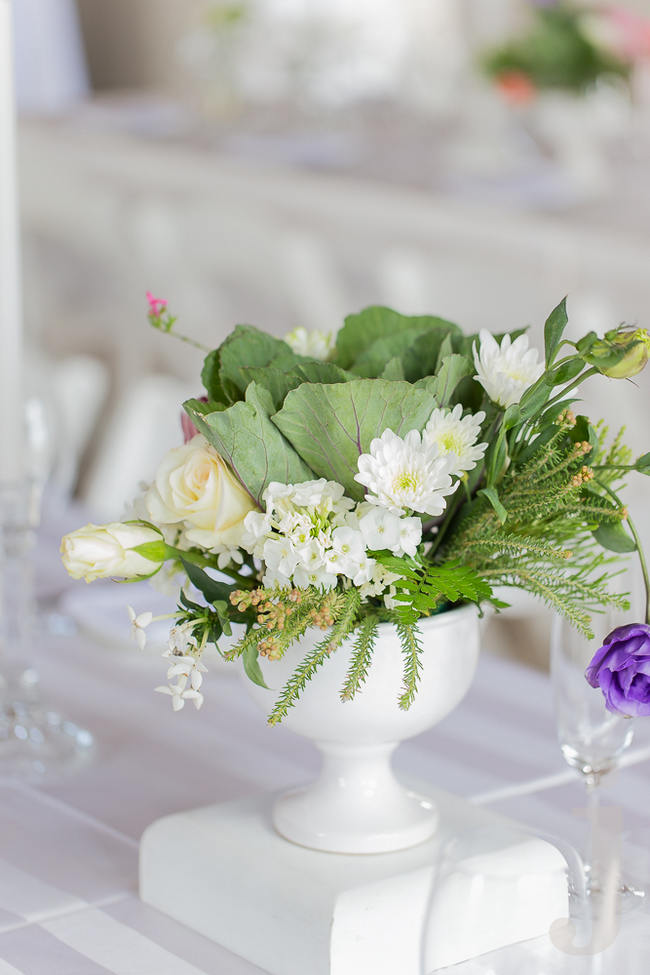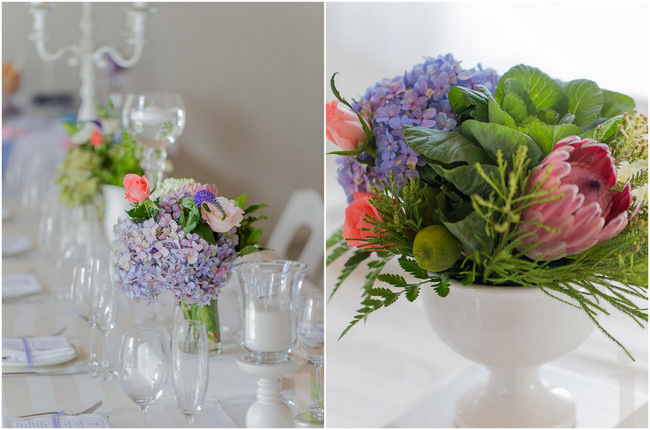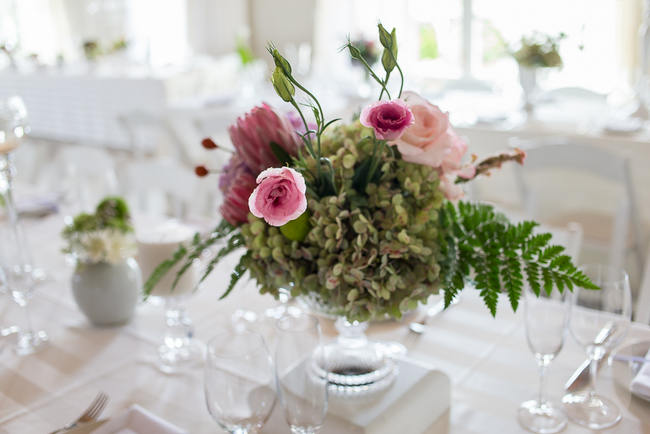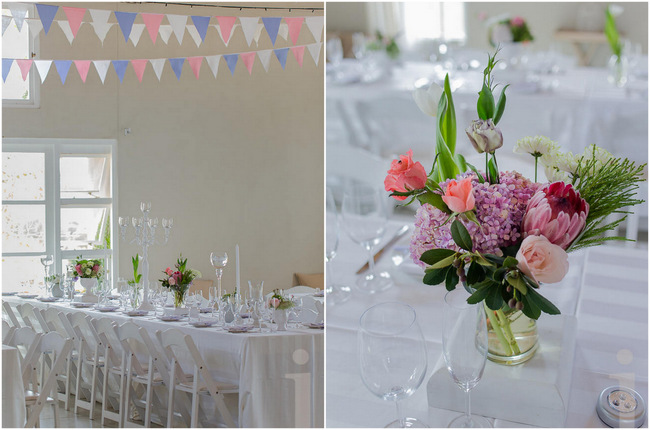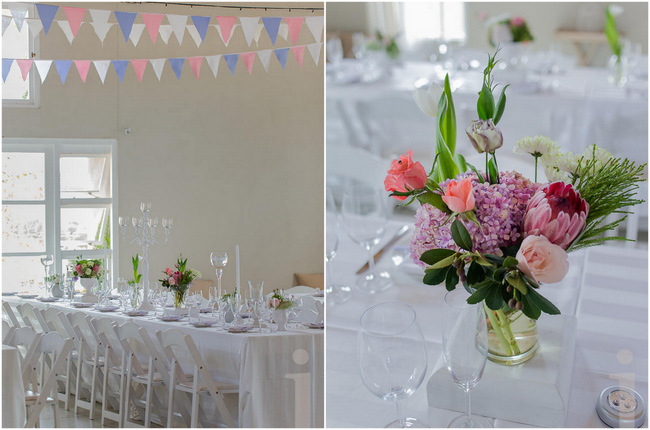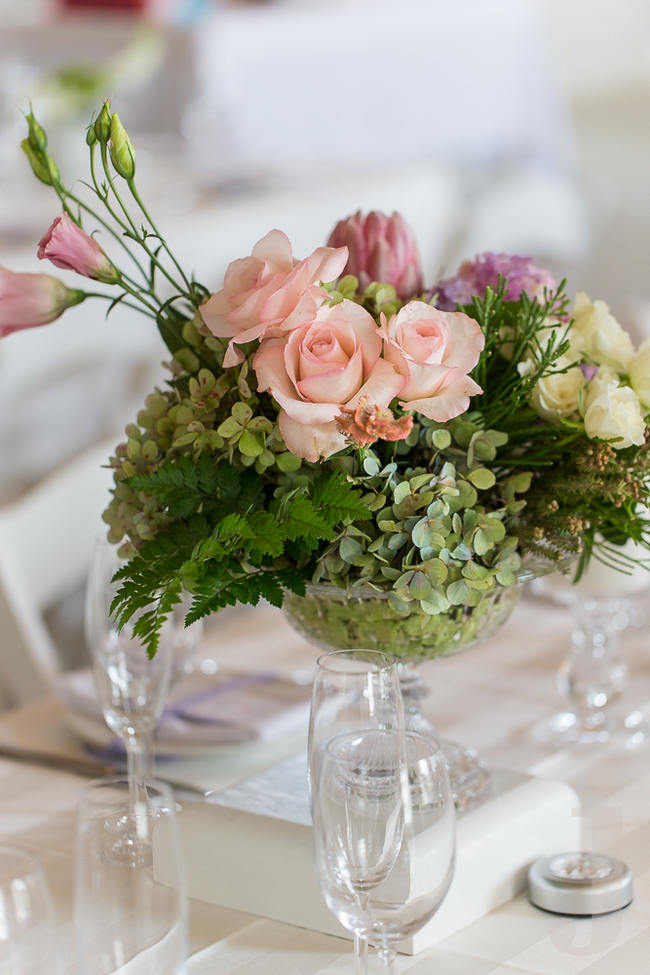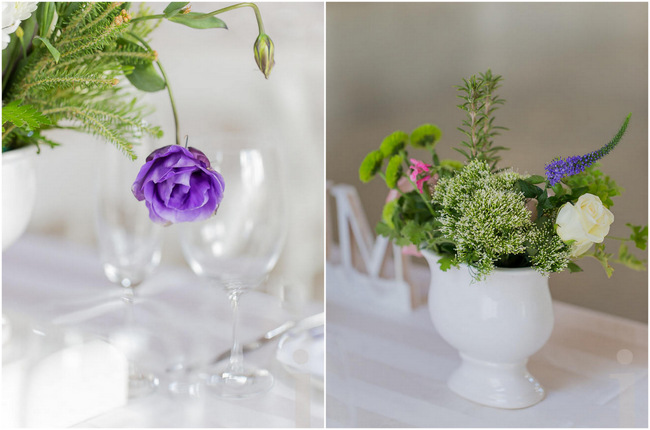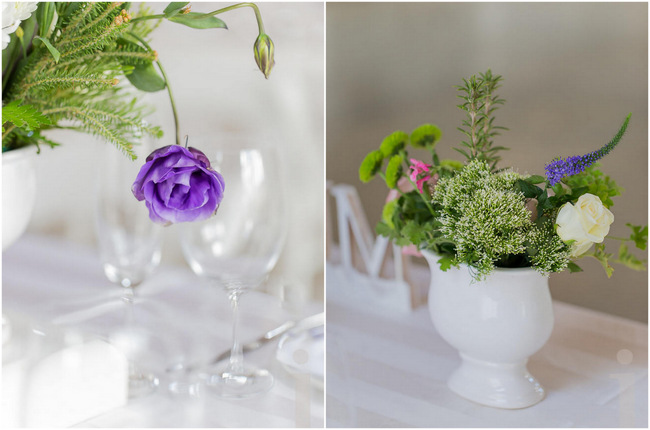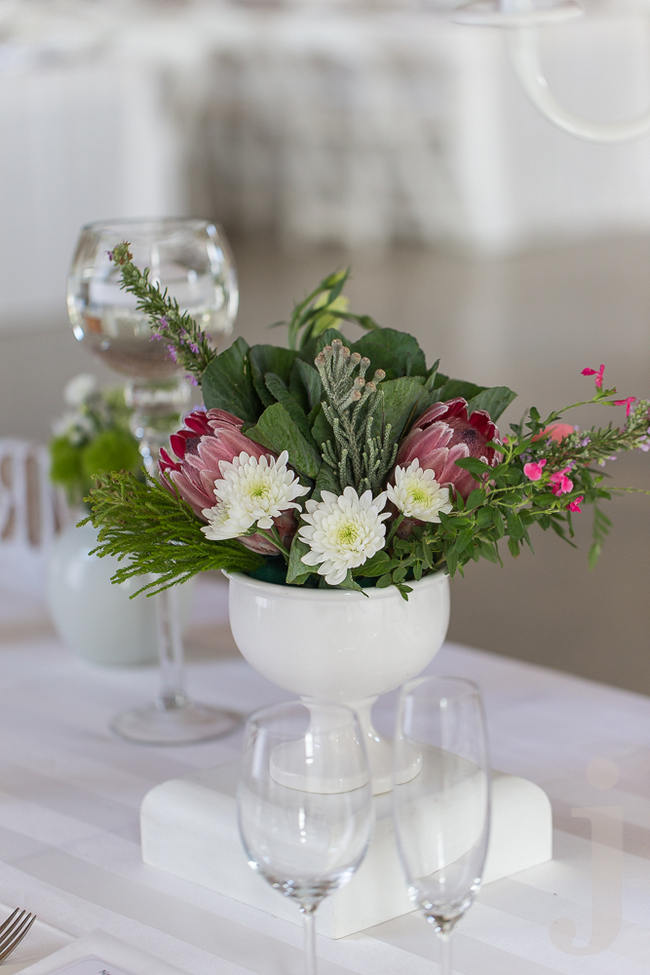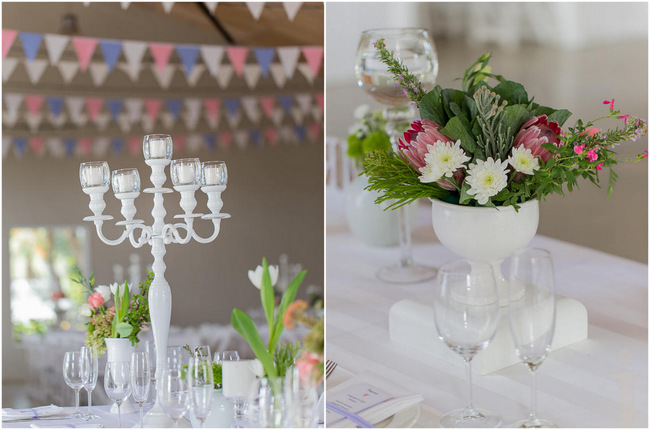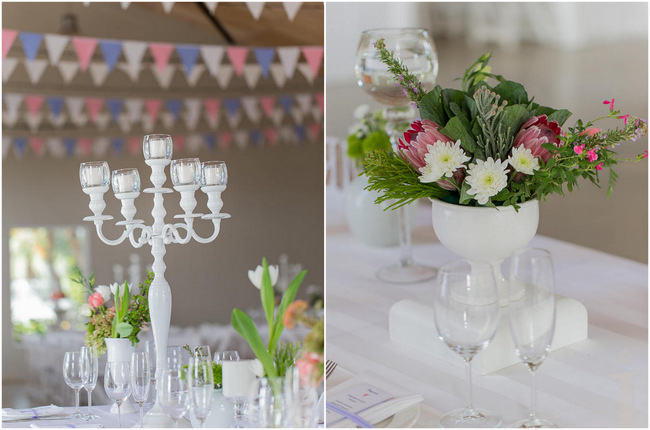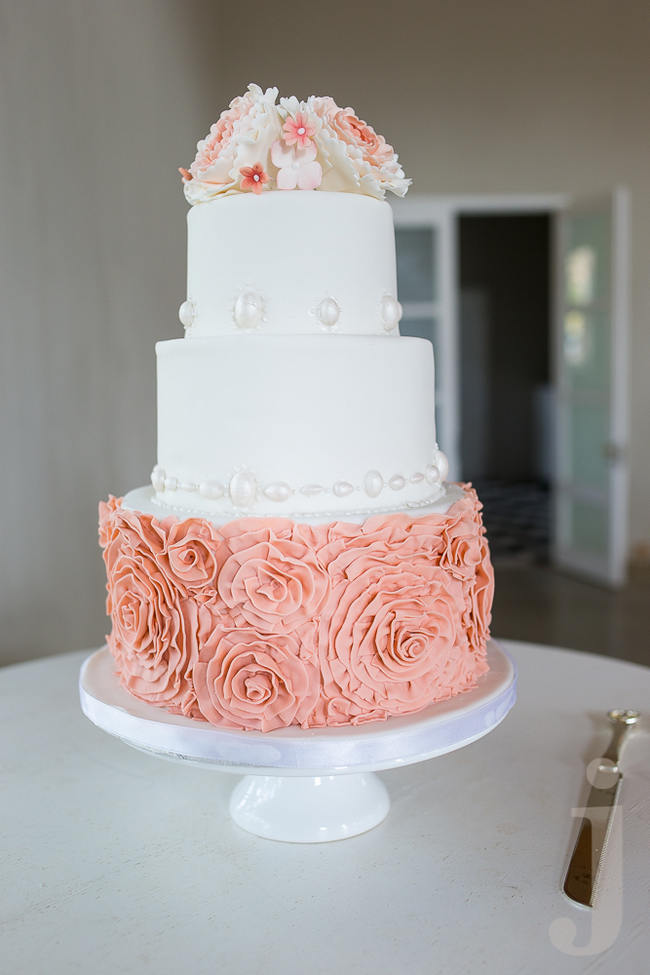 Modern Country-Style Wedding
Love Story:  We met at varsity in 2009.  Soon we were inseparable, best friends, study buddies, you name it. We would talk and laugh for hours on end. One day it struck me like lightning – Iwan was perfect for me. The most selfless, kind, loving man was right there in front of me. But being friends first it took us two years to begin dating. We're married today because God had a plan and because Iwan was brave enough to see it through. It was December holidays when we got engaged. I had just graduated. He had asked my parents for their blessing and he took me to Blouberg beach. Whilst walking along the beach I noticed he started lagging behind. I turned around and he began telling me how he wanted to spend the rest of his days with me. He went down on one knee, popped open the box and (gasp), there was the most beautiful ring I've ever seen! The moment was so precious and beautiful. I was in tears. We prayed together, took a few selfies 🙂 and soaked it all in.
Bridal Style: Funnily enough, the style of dress I ended choosing what I set out to avoid: a mermaid princess gown. The bodice of Chantilly lace was covered in soft ruched tulle with  flowers were sewn on by hand. The bottom was created with lots of fluffy tulle! For my bridal bouquet I wanted a clean look, but not too neat or perfect. Our florist used roses, lisianthus and tulips in my bouquet. I love hydrangeas, so she used them in the bridesmaids' bouquets.  I wanted a soft, natural, romantic look for my hair and make-up. I wasn't going to have any hair accessories, but I found Kathleen Barry and I was sold! Her pieces were so stunning, like little works of art, I just had to wear them. My make-up was also very natural as this is what I wanted and I think my make-up artist did an amazing job!
Bridal Party Styling: I wanted my  bridesmaids to each have their own different dress that would show off their individual personalities. As long as it was blush, it was o.k with me. The groomsmen wore charcoal pants (like the groom) with white shirts and black bowties.
Groom Style: My dashing groom walked into Hilton Weiner one sunny afternoon and came out with his suit an hour later. Done. What a man! And he looked amazing in it!
Wedding Ceremony Details: Our talented friends formed a six-man band and led the praise and worship in the chapel. Two of our friends sang the song I walked down the aisle to: Sinking deep by Hillsong. I have never experienced God the way I did that day in that chapel. He was just so present there, our guest of honour. After my walk down the aisle we went straight into worship, followed by a sermon from our pastor, who is also a family friend. Saying our vows was very special and emotional. Our friends and family couldn't wait for us to kiss and seal the deal. They started cheering even before we kissed. The pastor made them wait a bit longer until he finally gave Iwan the go-ahead. We had our first kiss as husband and wife to thunderous applause. What a moment!
Seating Chart and Guest Book: For our guest book we put a little white envelope with a blank piece of paper inside, and a pencil, under each guest's napkin. It was such a blessing to read all those letters on our honeymoon.
Name Cards: One of my bridesmaids typed out the spiritual meaning and significance of each guest's name, which served as a name card/place setting.
Wedding Reception Details: The venue decor and the flowers were truly amazing. It was exactly what I had dreamed of. The bunting and fairy lights in the roof created the atmosphere, along with white candelabras. We entered the venue after our couple shoot and immediately went into our first dance.
Wedding Playlist: We danced ("sokkie'd") to Gone, gone, gone by Phillip Phillips while our guests each had a sparkler in hand. It was such a joyous moment. I heard the song somewhere and suggested it to Iwan as a song for our first dance. I played it on my laptop and we danced to it in the kitchen of my parents' house. I didn't look any further after that.
Advice for Brides:
Pray! Hehe. We planned everything in three months. I would never have been able to do it without God orchestrating it all. Pray and delegate.
Going the DIY route will not always save you costs. We just didn't have the time either.
Prioritise. Decide which three things are most important to you. For example if you want to get married at a fancy wine farm and that's your biggest priority, then be willing to go with cheaper decor (for example). Or of you want the best award-winning photographer, go for it, but you might want to choose a more affordable venue in that case. Prioritise and work around the top 3 priorities.
Finding Ideas: I had a few pinterest boards and checked out quite a few blogs, but in the end I went with what reflected us as a couple. I didn't want to look like pinterest or any other bride. I wanted the wedding to be US.
♥ ♥ ♥ Vendor Credits ♥ ♥ ♥
Venue Kleinplasie // Photographer Jo-Ann Stokes // Videographer Shoot and Create //
Dress Janita Toerien // Brides Hair & Make-Up Clarita Smit // Flowers & Decor Ivy's League // Cake A gift from the lovely Lauren Schoeman // Shoes Nine West // Suits Hilton Weiner //  Hair accessories Kathleen Barry
Continue your obsession with Janita Toerien here, and enjoy a super romantic couple session with a completely hand-beaded gown shot by Jo-Ann Stokes here.  Oh, and if country-style weddings are your thing, make sure you check out these country wedding stunners!