Boho Engagement in the Arizona Desert  ♥
Lovebirds Alicia & Andrew were blessed with the most radiant, golden afternoon for their Arizona Desert bohemian-style engagement shoot. The decidedly boho couple spent a few hours enjoying the warmth of the Arizona sun at the Gilbert Riparian Preserve while Rachel Solomon Photography snapped these melt-in-your-mouth, totally atmospheric engagement photographs.
How much does Alicia rock that wrap-around braid styled by Devina Little of Scottsdale Hair? Almost as much as they both rock that peach and lavender flower crown by Simply Beautiful Wedding & Event Planning. What a totally darling couple!
Arizona Desert Bohemian Engagement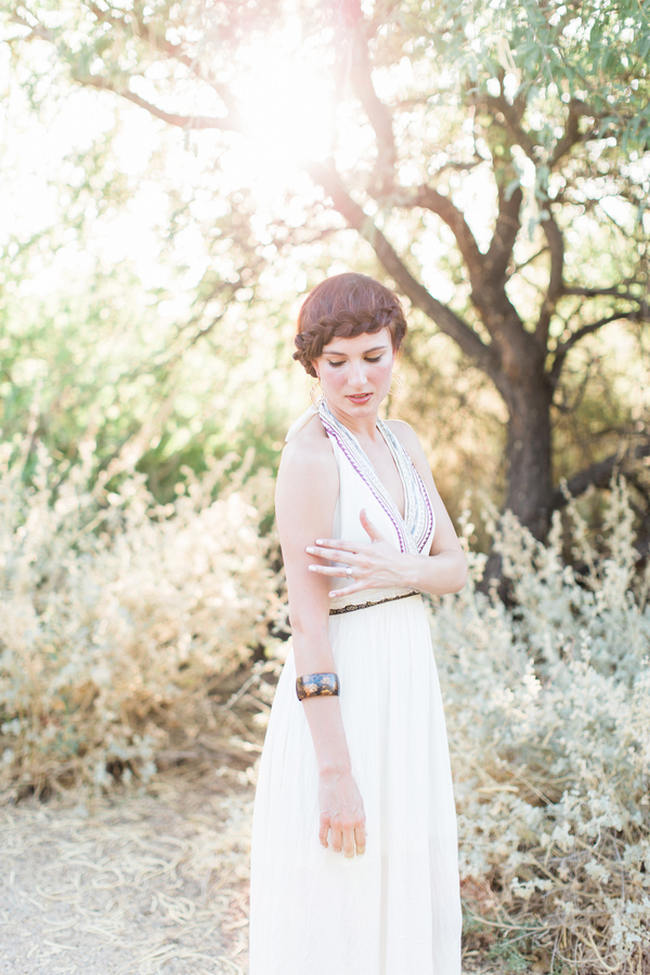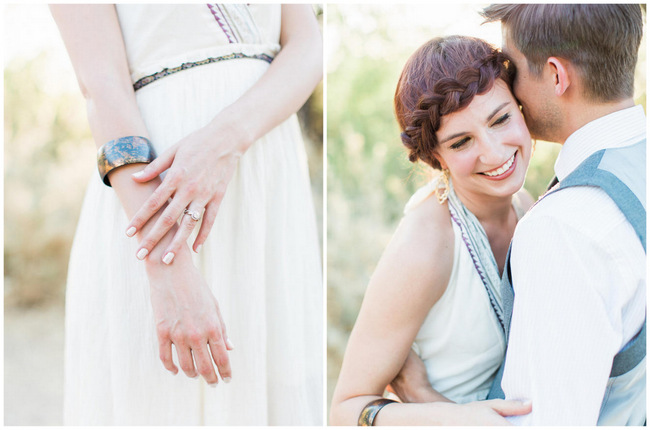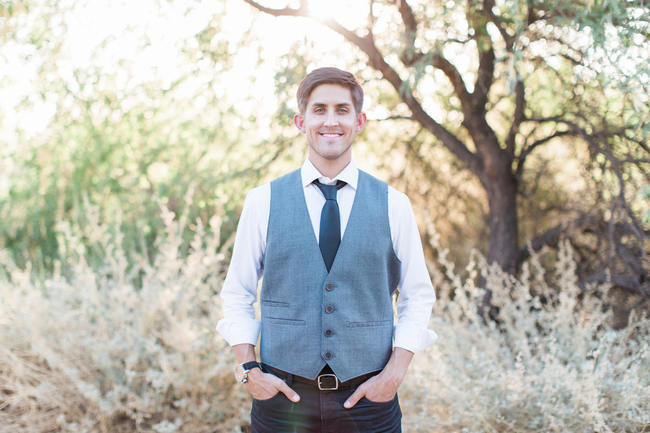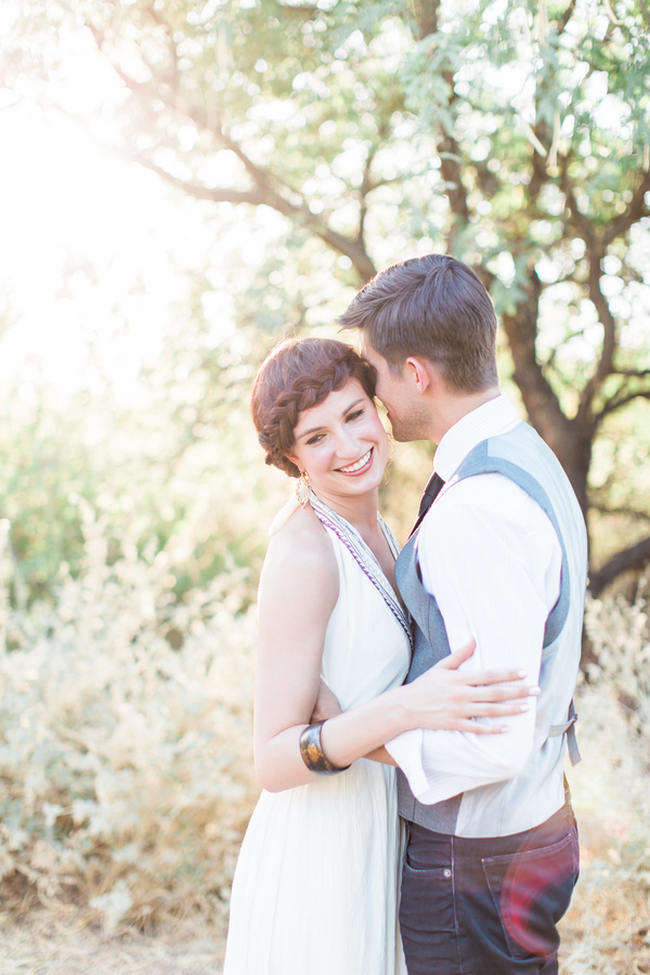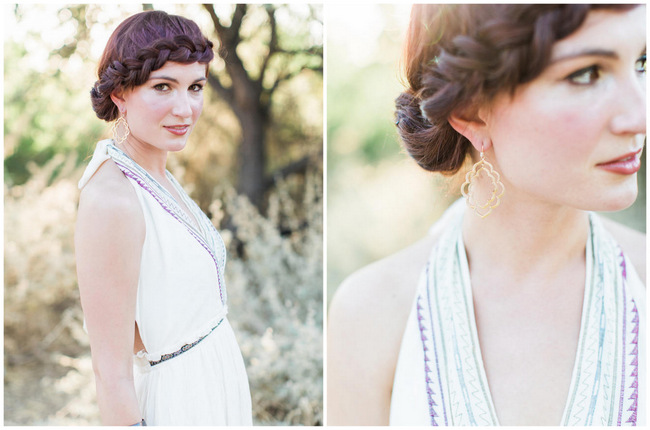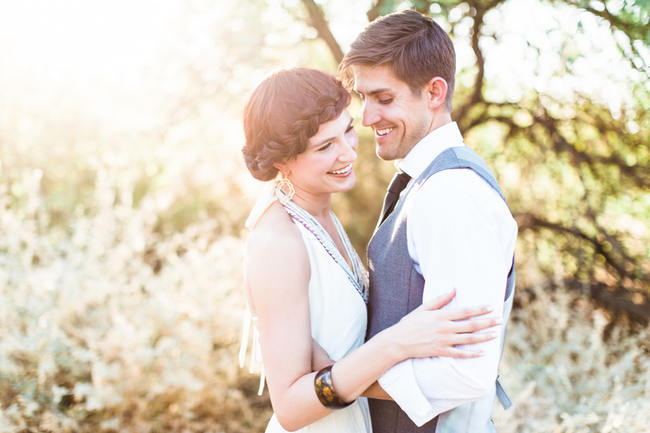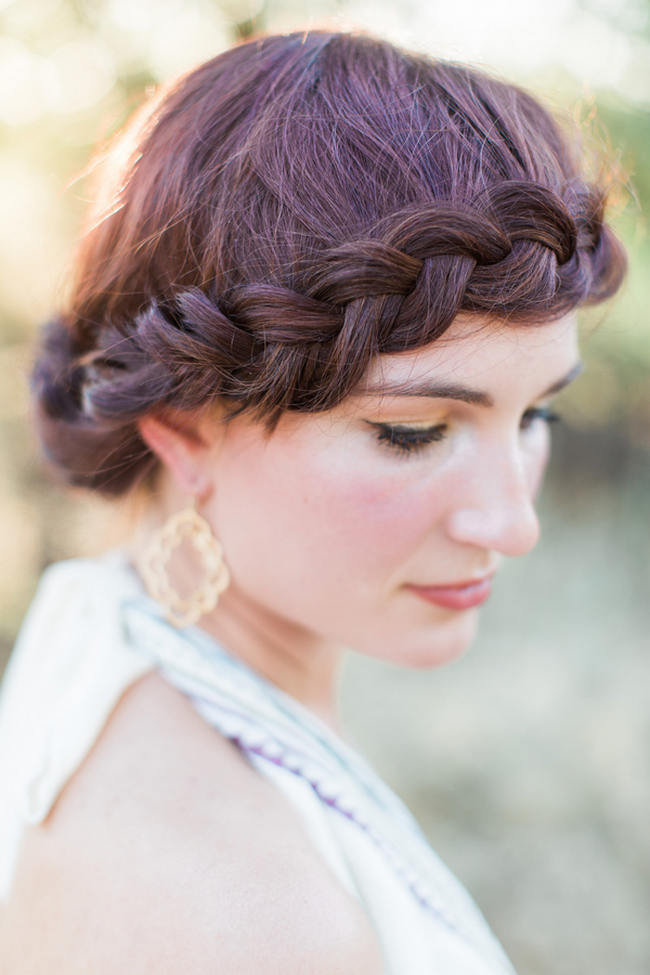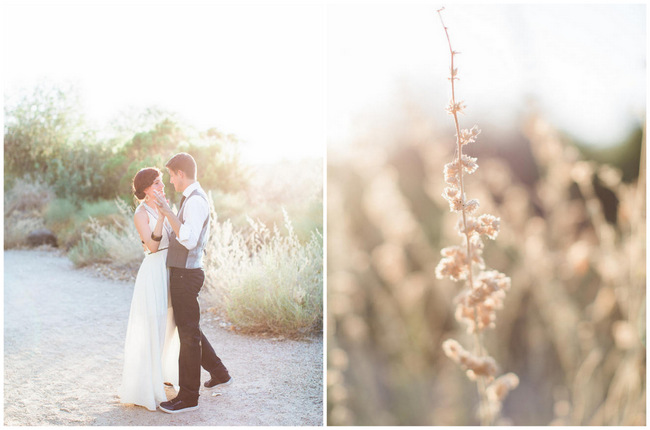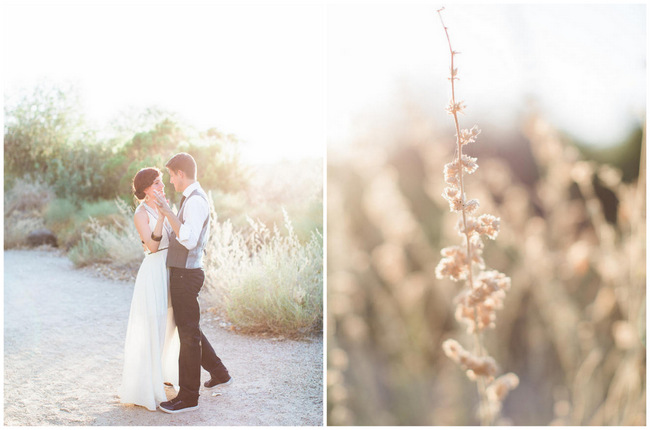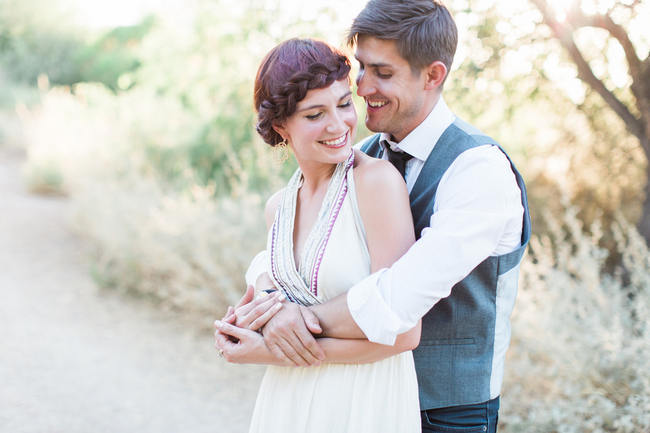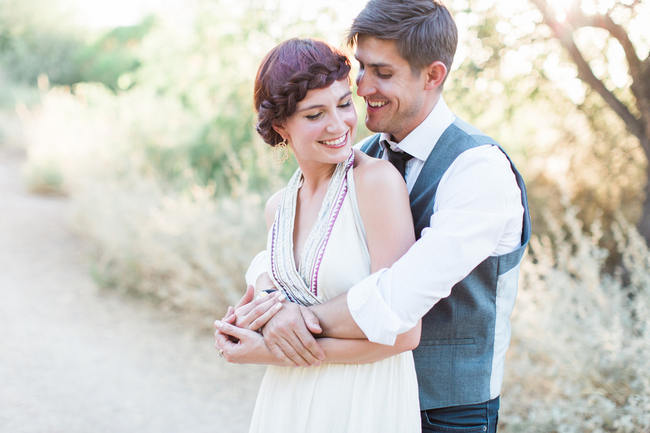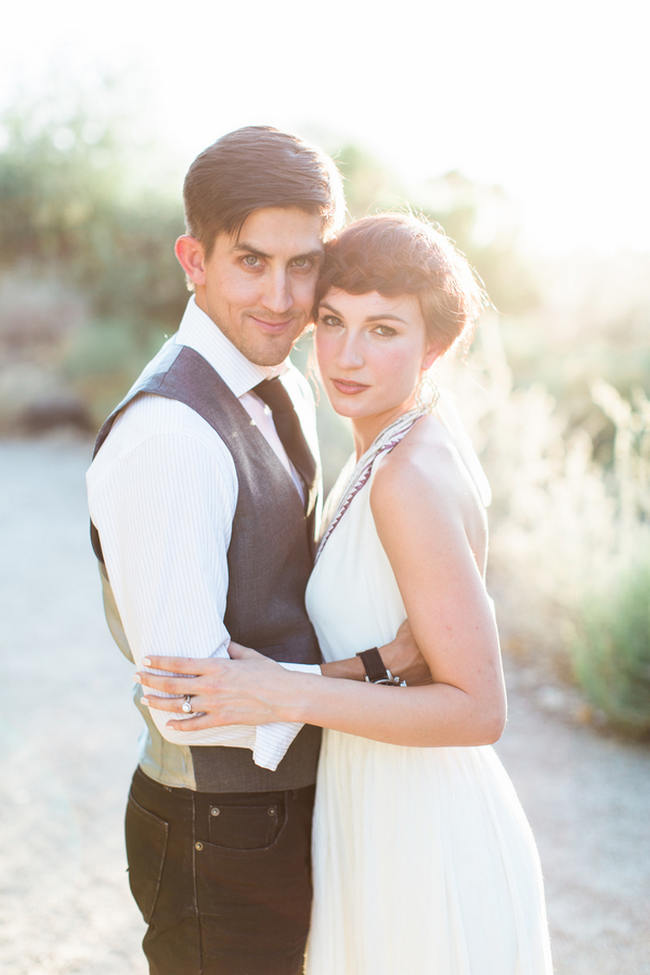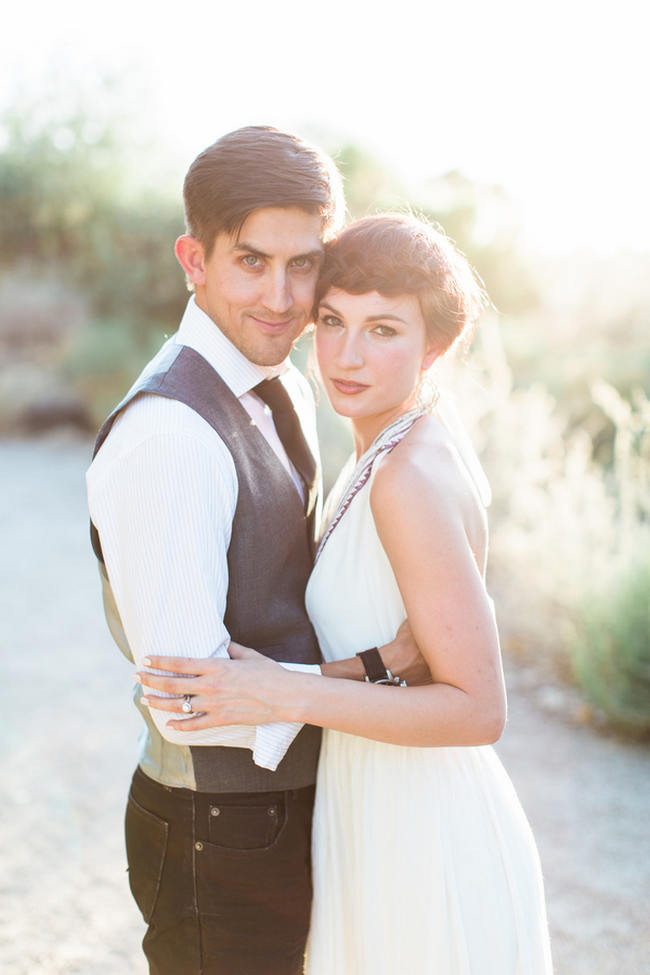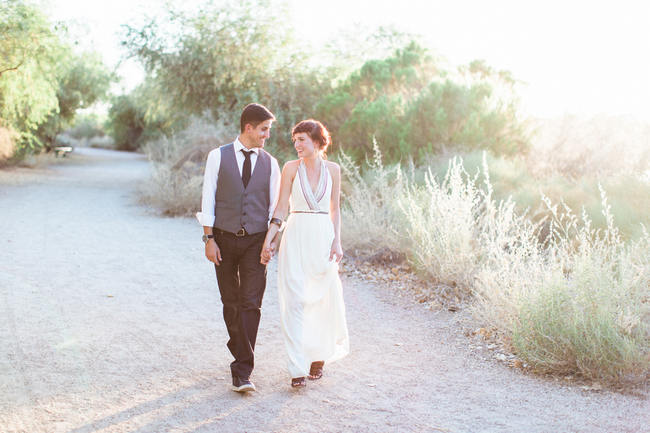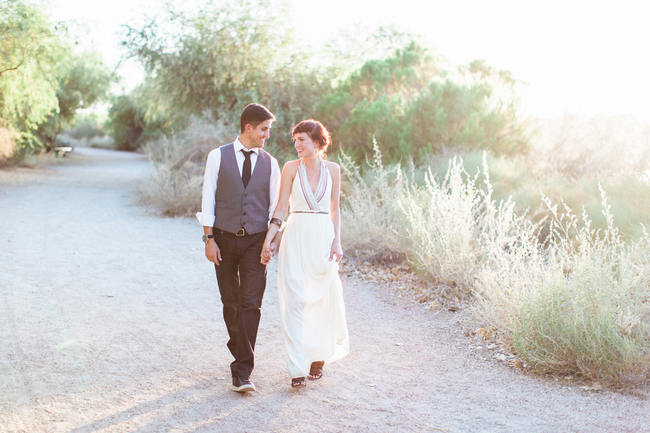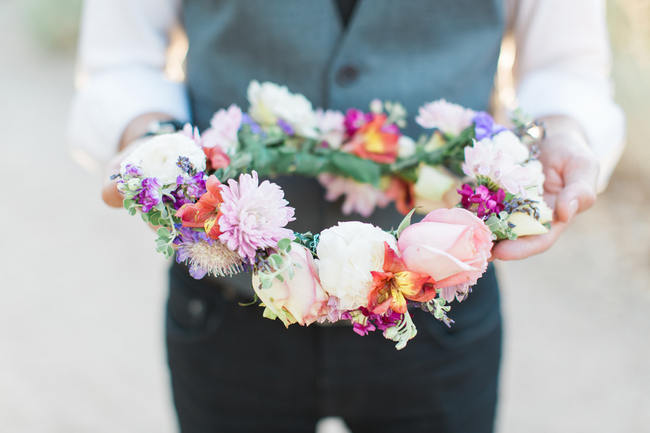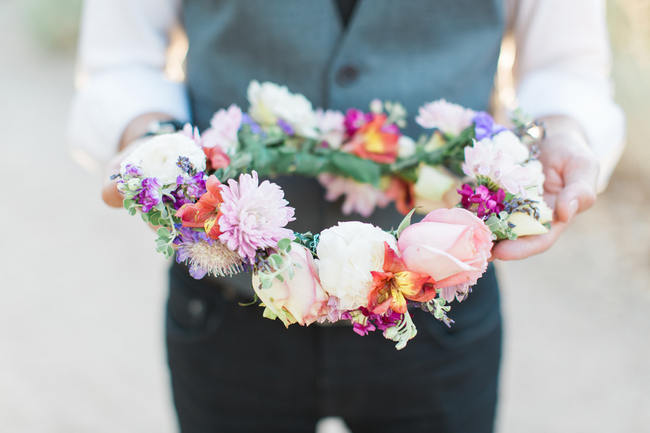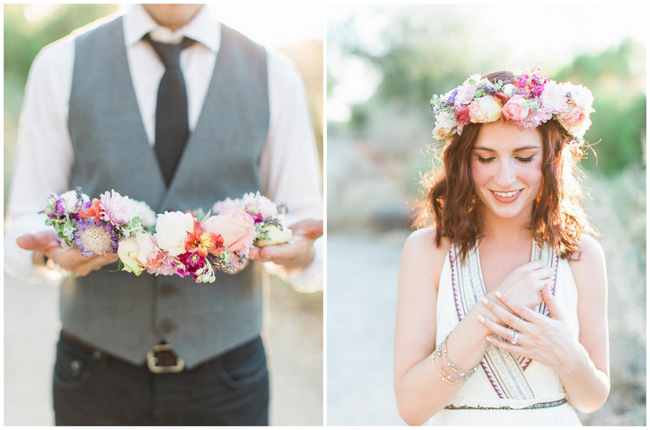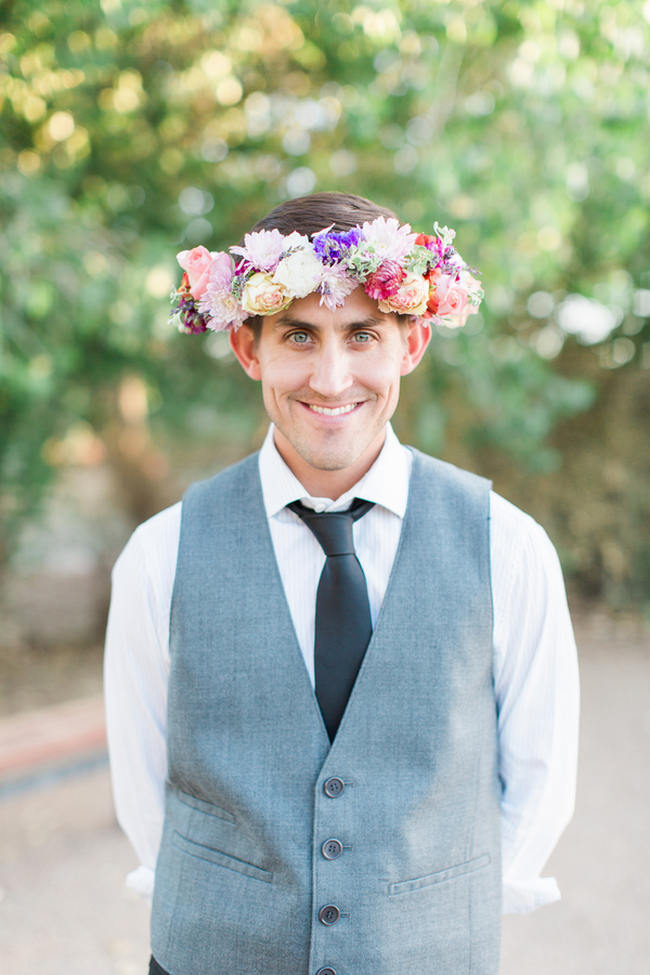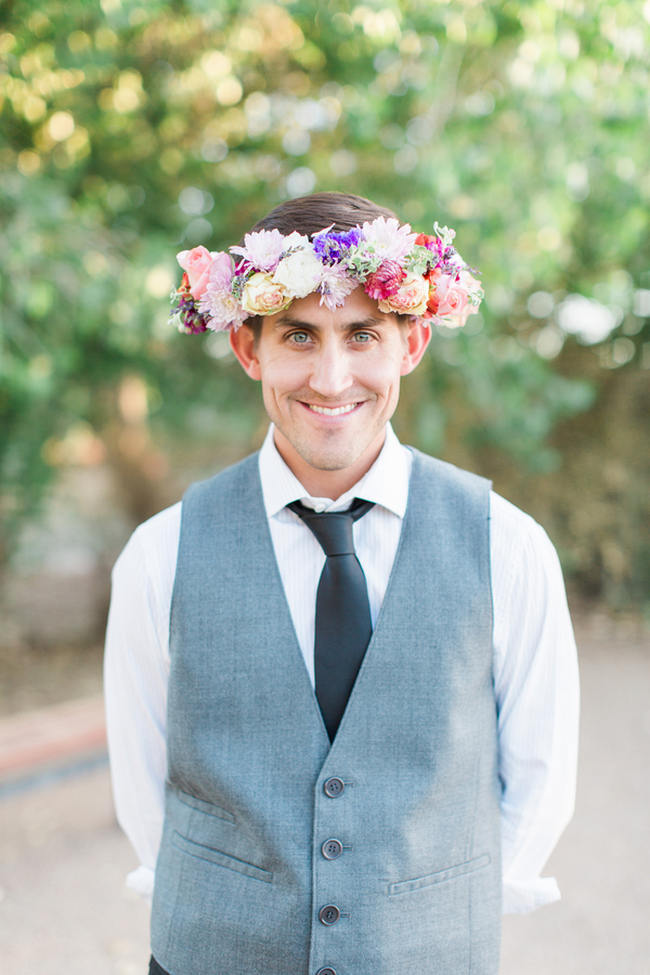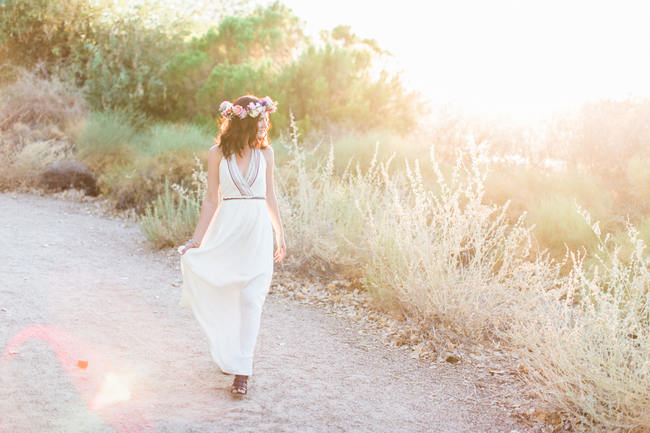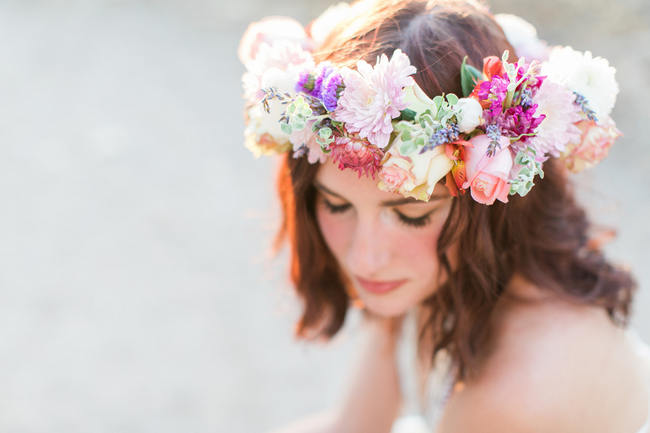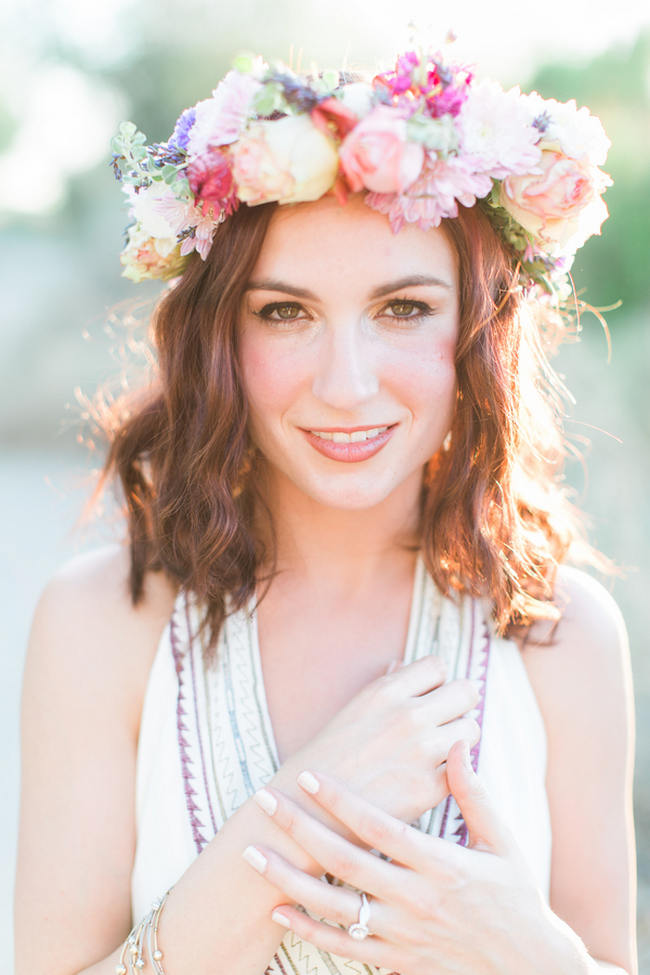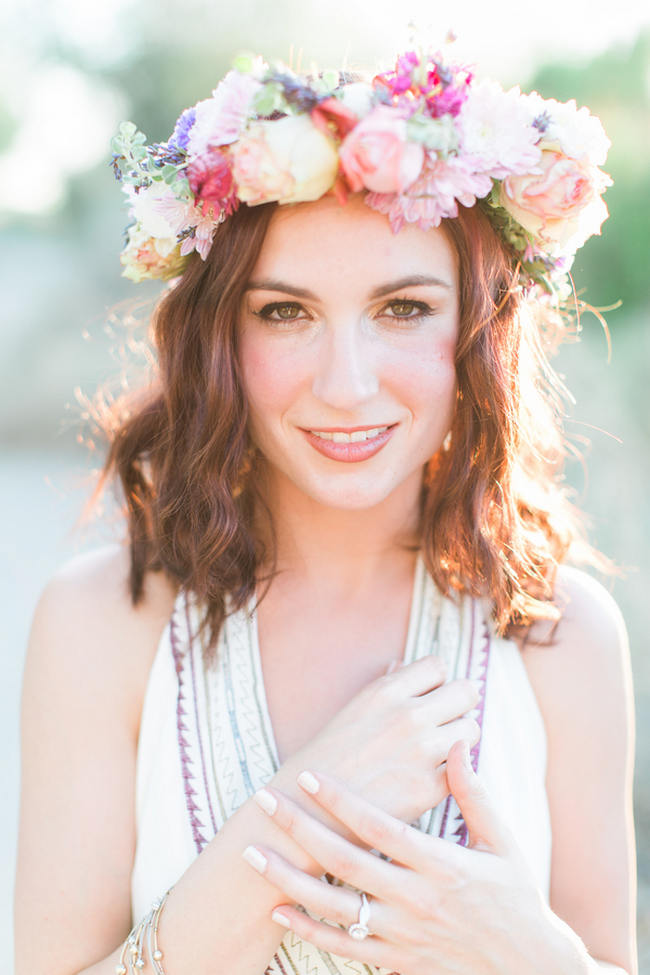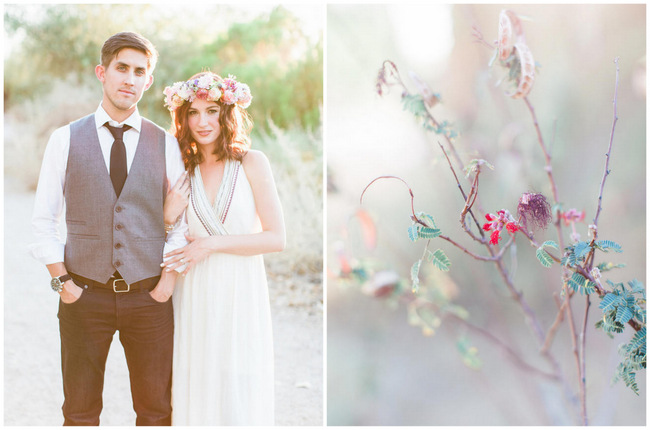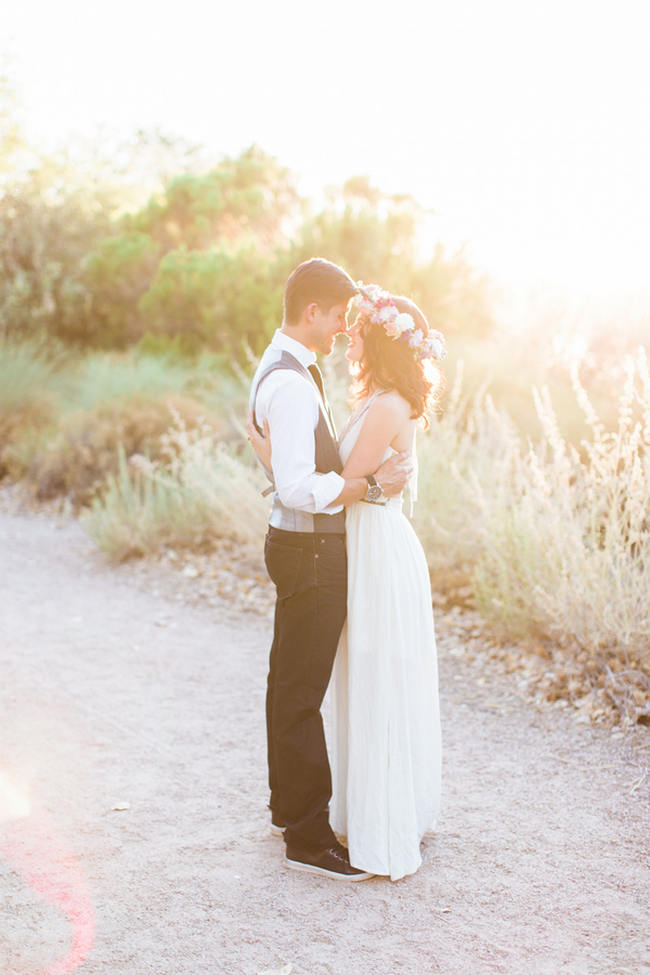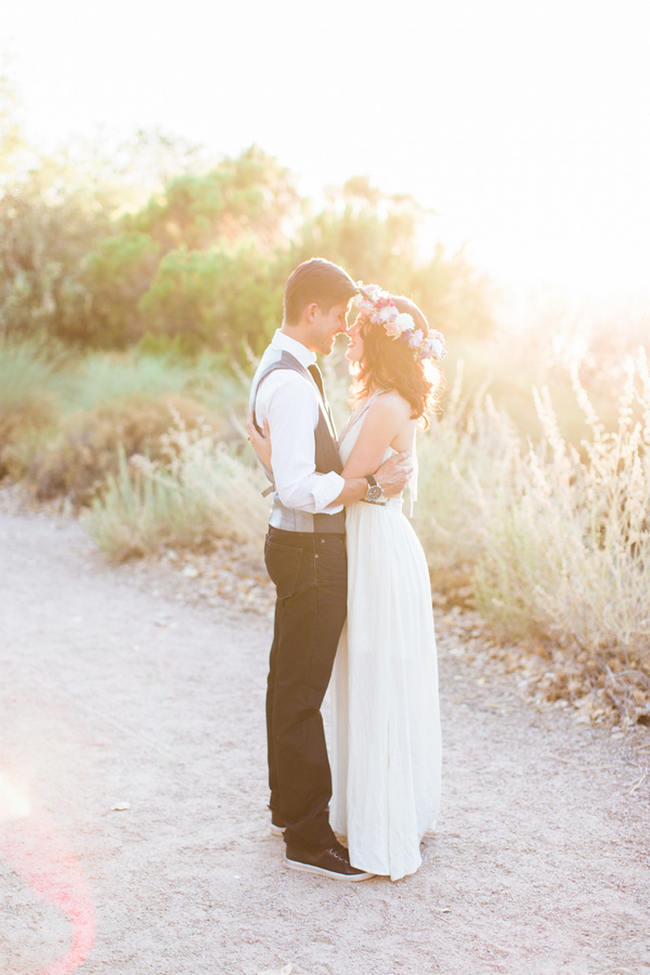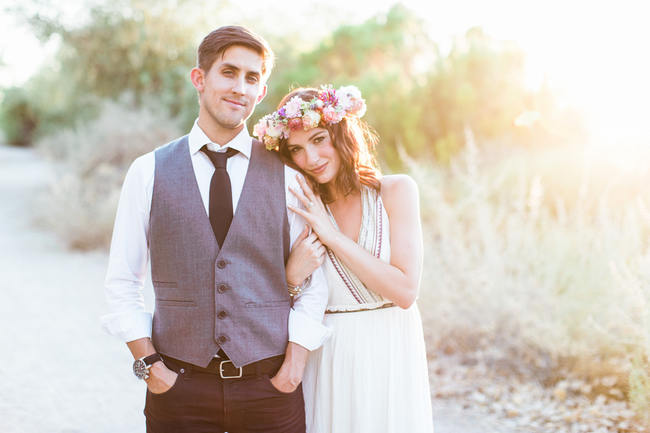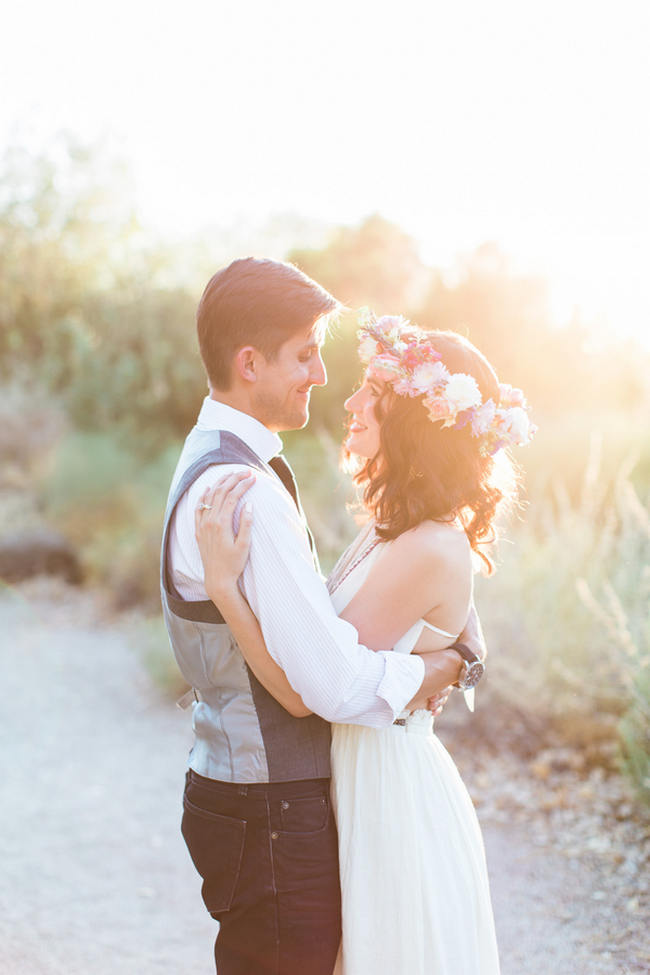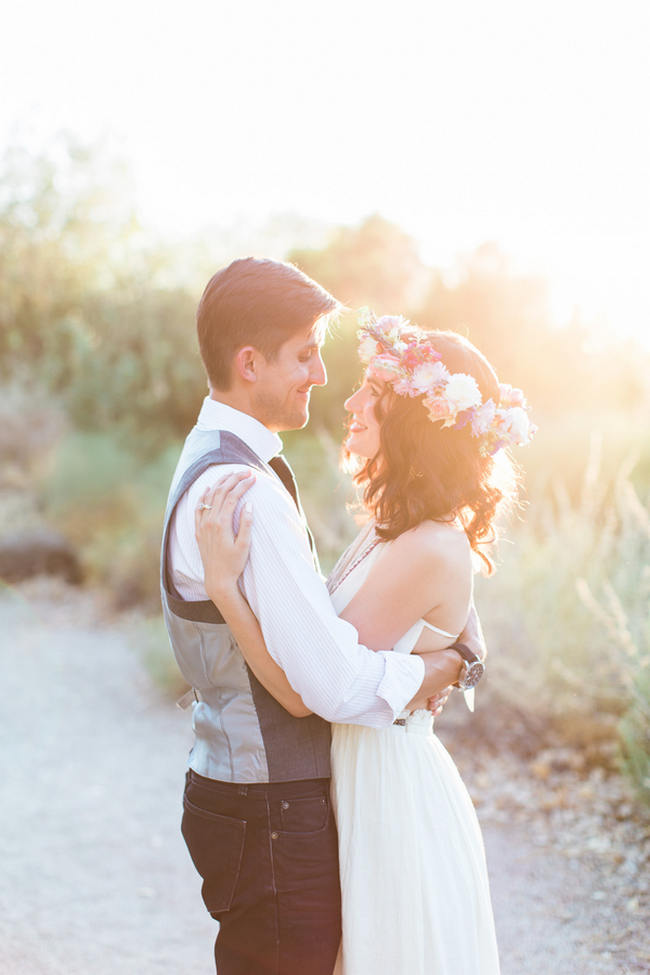 The pair met through mutual friends one night and as fate would have it, bumped into each other again at a 4th of July party a while later. When Andrew asked her out on their first official date to Zoyo after that,  their love story began.  Alicia shares the details of Andrews romantic proposal:
"We spent the day in Sedona going on a jeep tour, acting like teenagers at lunch, shopping a little at Telaquepaque and visiting Chapel of the Holy Cross. Afterwards, we drove back to Phoenix and had dinner at the Royal Palms Resort. Andrew led Alicia on a tour of the resort grounds after dinner when we discovered a table lit with candles and covered in rose pedals.
There just so happened to be an iPad on the table with our picture on it and a sign that read "Alicia, this is for you." Upon touching the ipad, we watched as a video showcasing our last 18 months played. When the video was over, Andrew turned to Alicia and told her he loved her very much and promised to lead, serve , and love her for the rest of our lives. He then reached behind the iPad for the ring, got on one knee, and proposed."
Seriously, how awesome is that?!? SWOON!
 ♥ ♥ ♥ Credits ♥ ♥ ♥
Photographer Rachel Solomon Photography // Location Gilbert Riparian Preserve, Arizona //Flower Crown by Sheryl Law at Simply Beautiful Wedding & Event Planning //Hair by Devina Little, Scottsdale Hair
Want more even bohemian romance? Get inspired to rock some boho style by browsing all of our bohemian features, click your way through our engagement shoots and have a gander at all of our fave flower crowns too!