Darling DIY Autumn Wedding ♥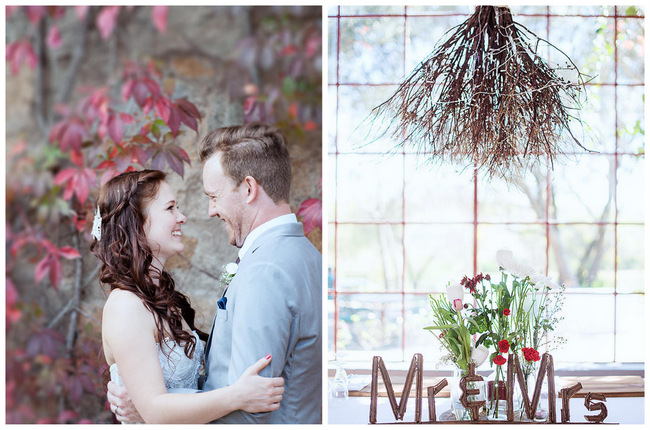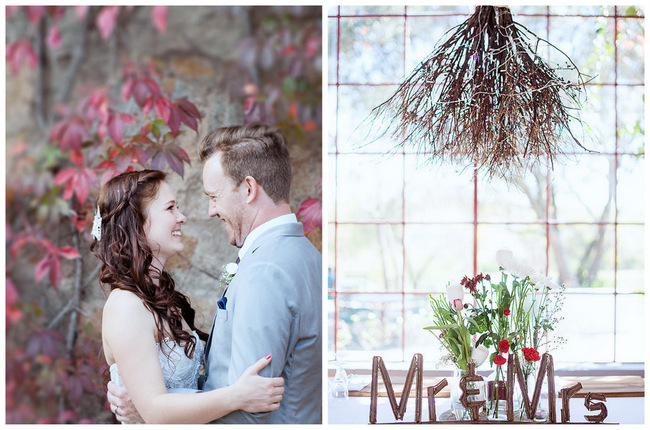 Gareth proposed to Chanel in a super romantic moment under a waterfall in the pouring rain! She said yes and the pair were married in a charming red, brown and white infused celebration at Helderfontein Estate on a golden autumn day just filled with DIY touches. "We both love trees and the red and brown leaves during Autumn, so getting married in May was a no-brainer for us," says Chanel. Christoper, of Christopher Smith Photography, brings the day's autumn-themed events to our screens today, including Chanel's lovely Anna Georgina wedding gown designed by Kobus Dippenaar.
"We spent months preparing every single detail to make sure it was exactly as we wanted. We made the wooden under plates ourselves, we had little trees as wedding favours and we hung the branch chandeliers up to give our reception hall the true Autumn ambiance."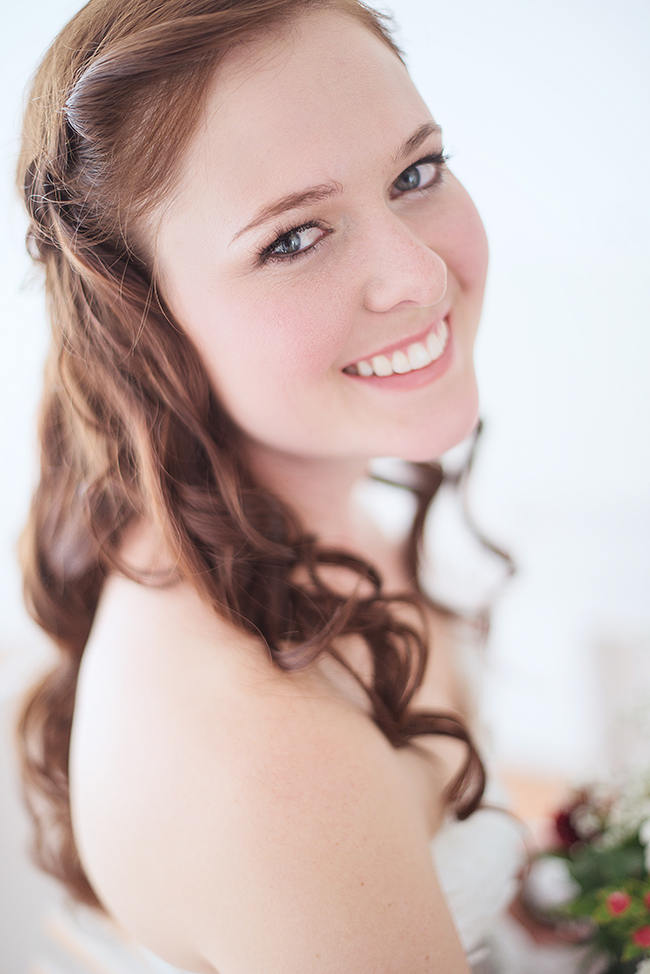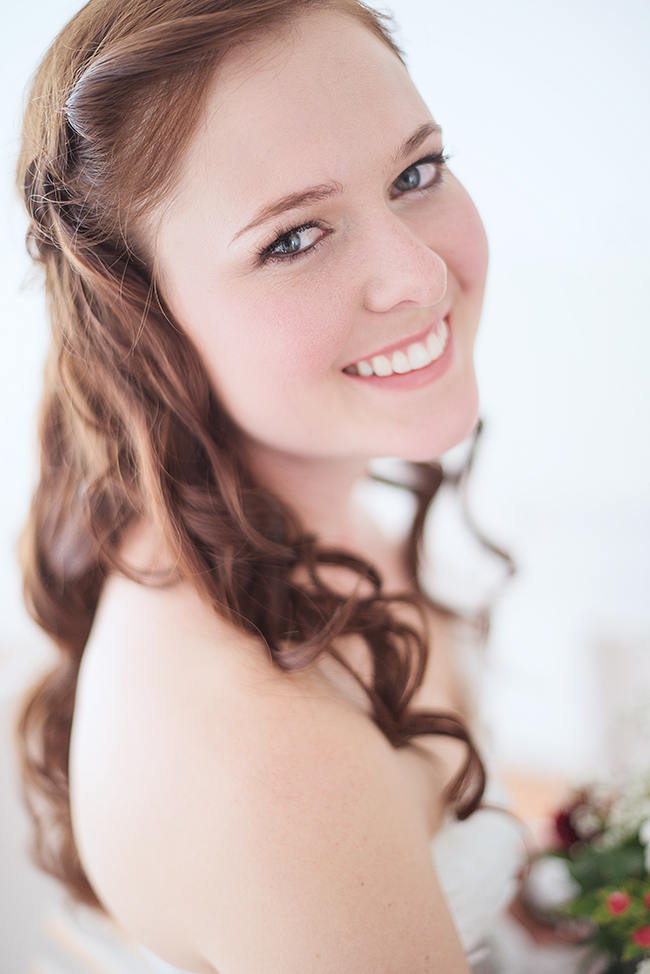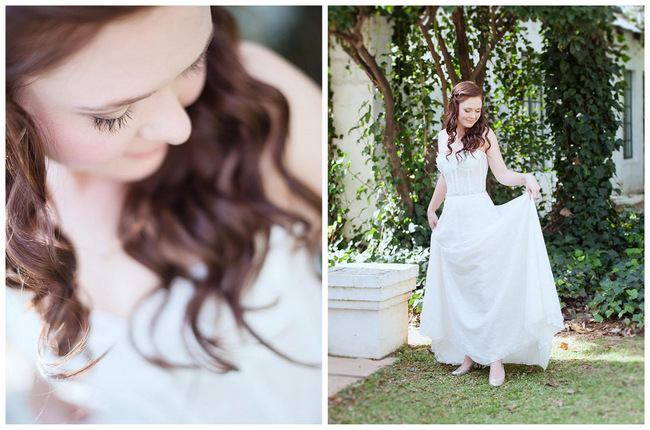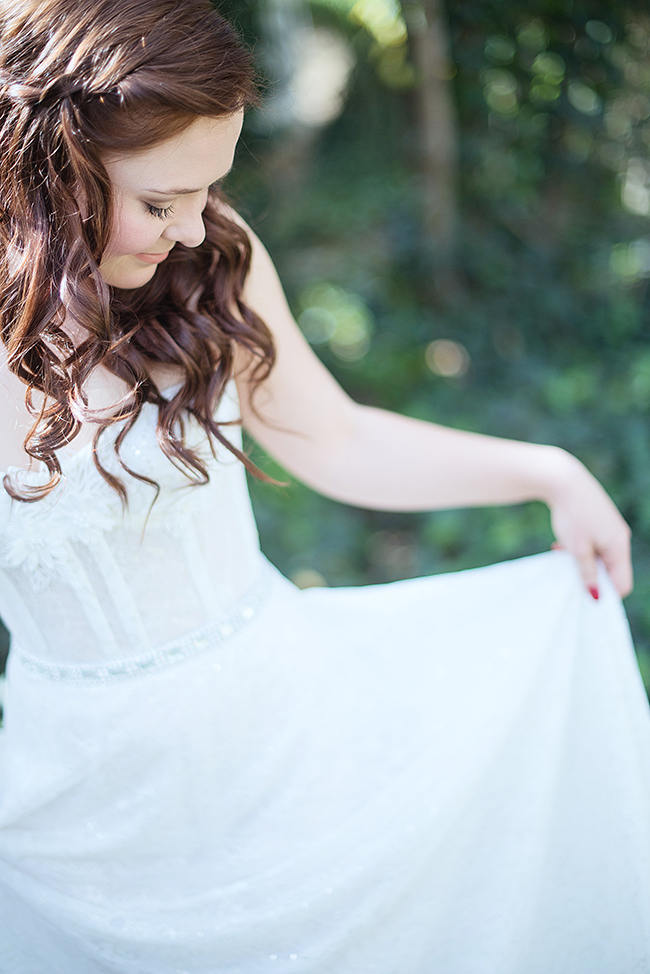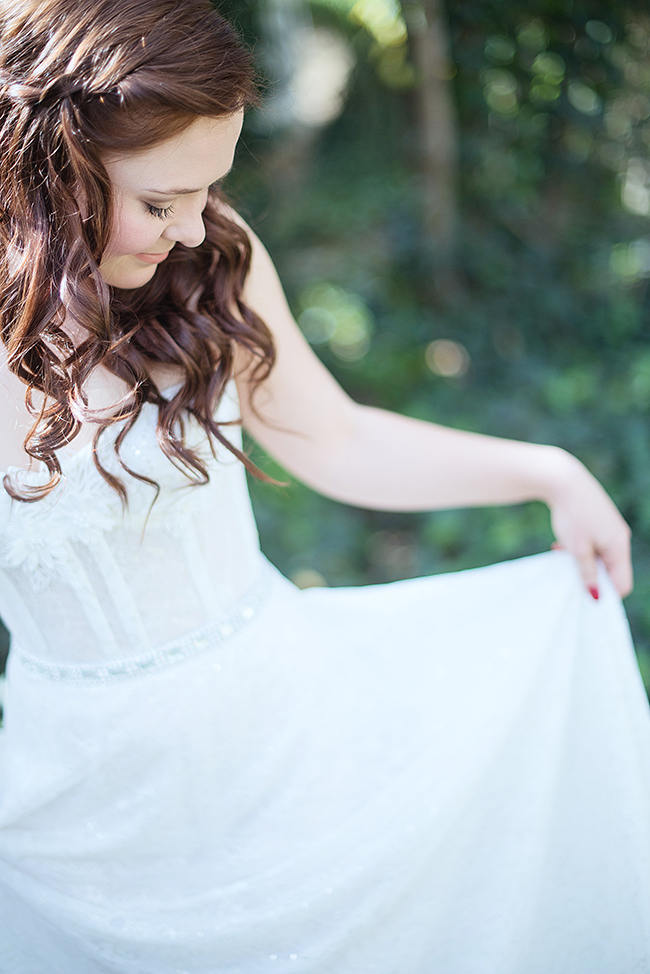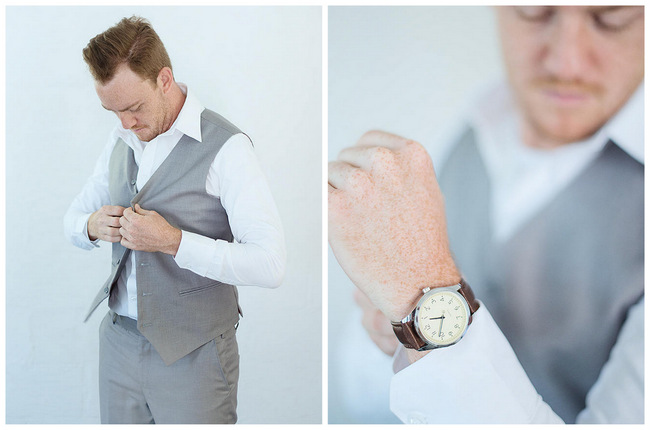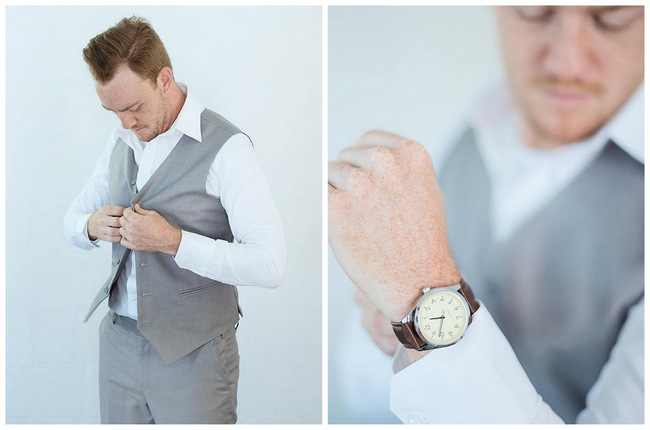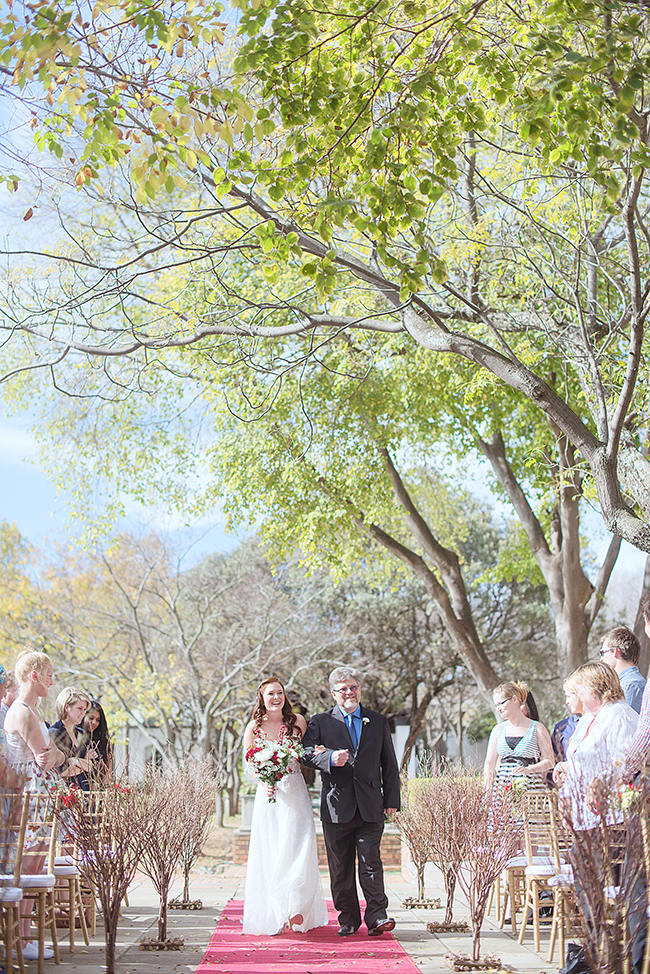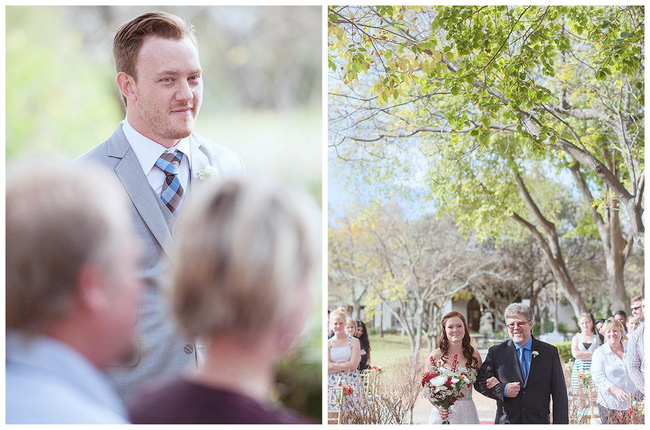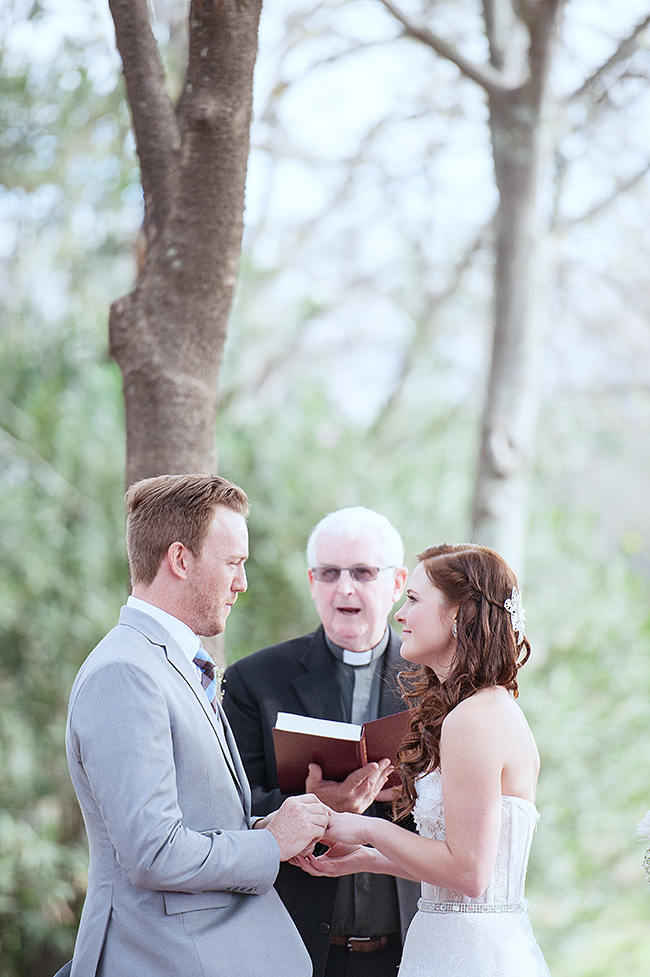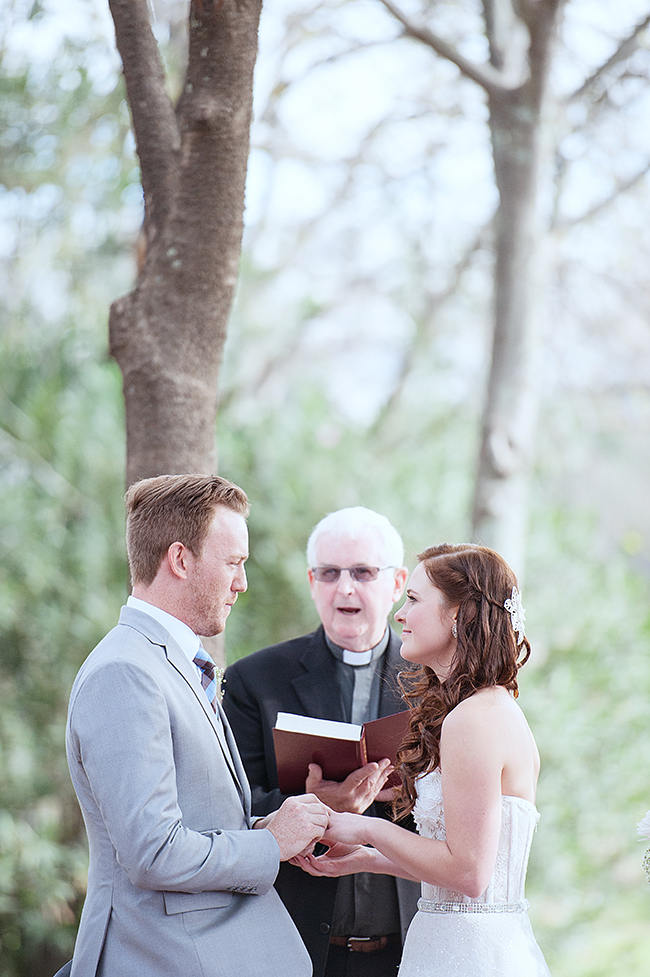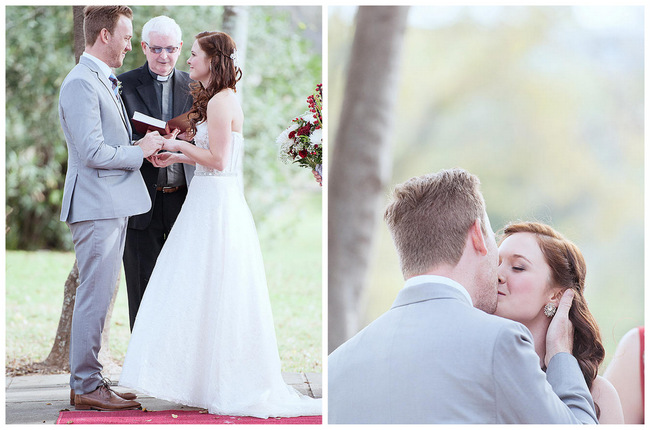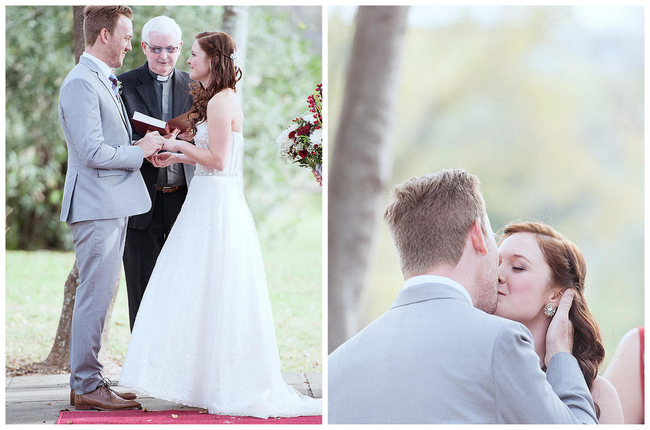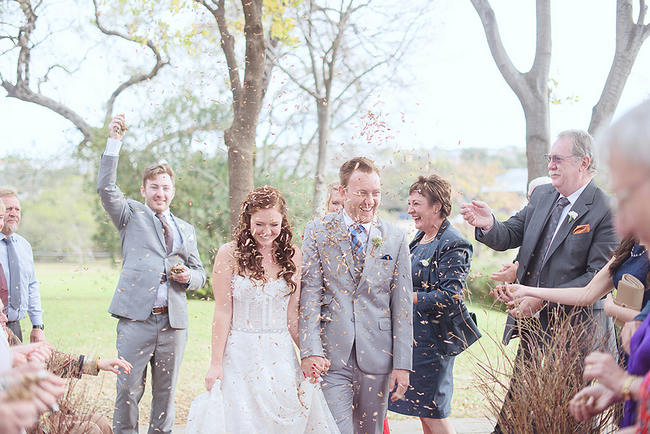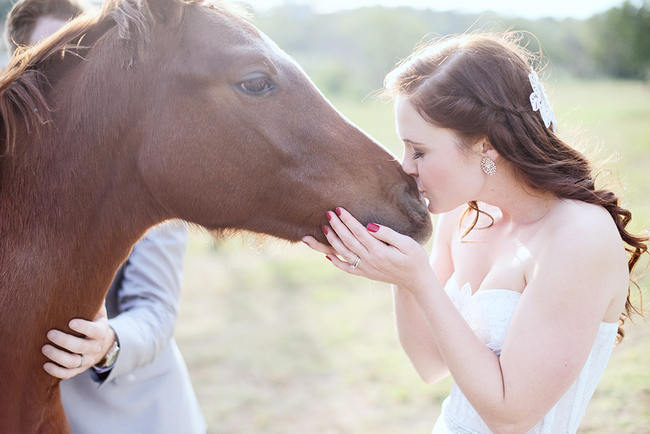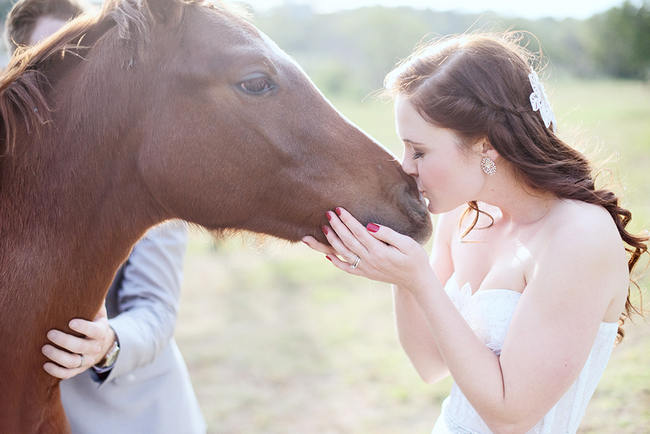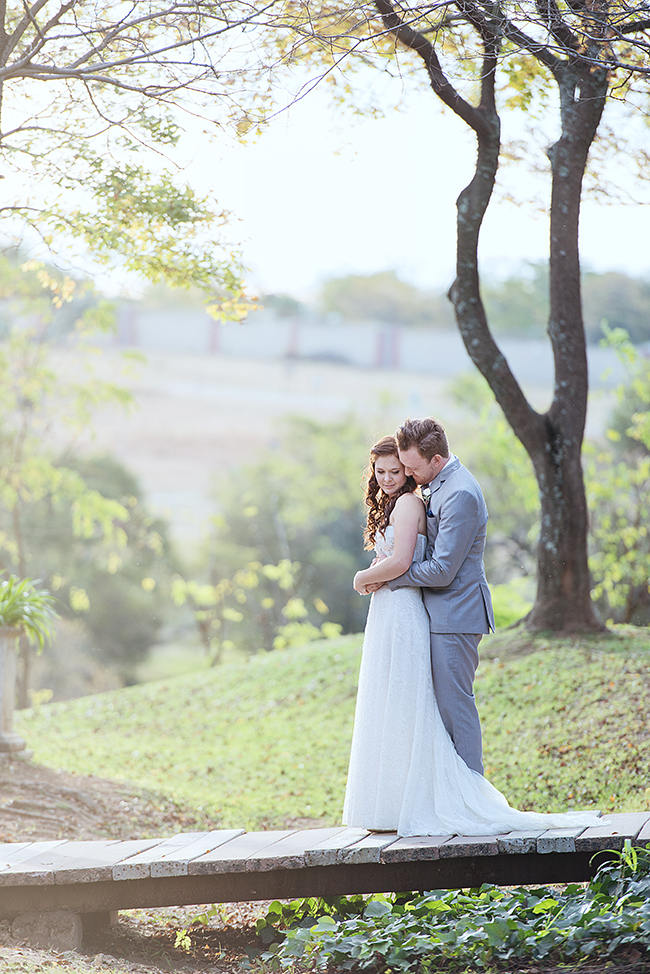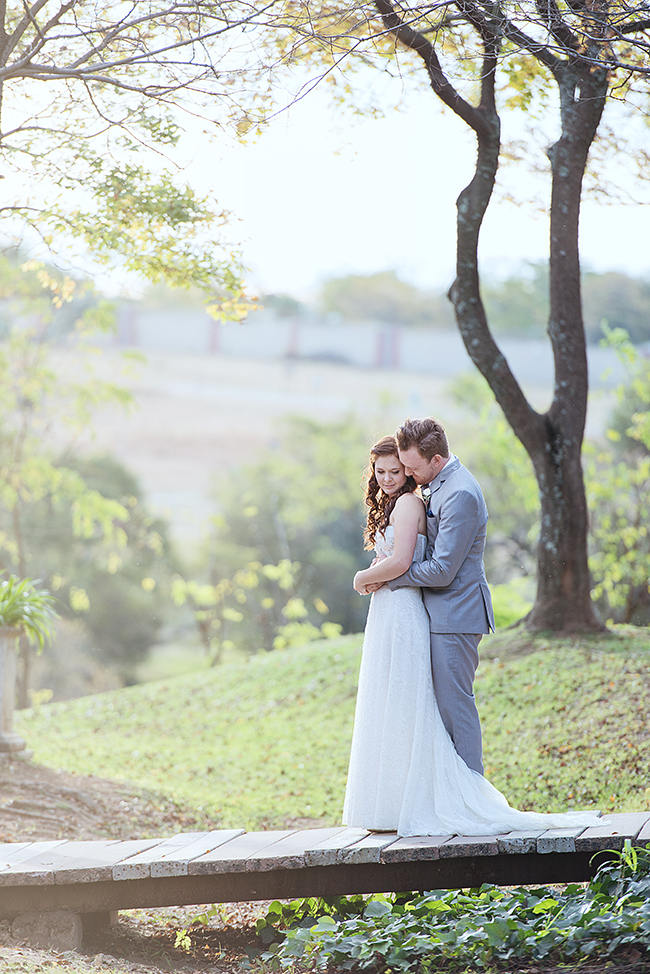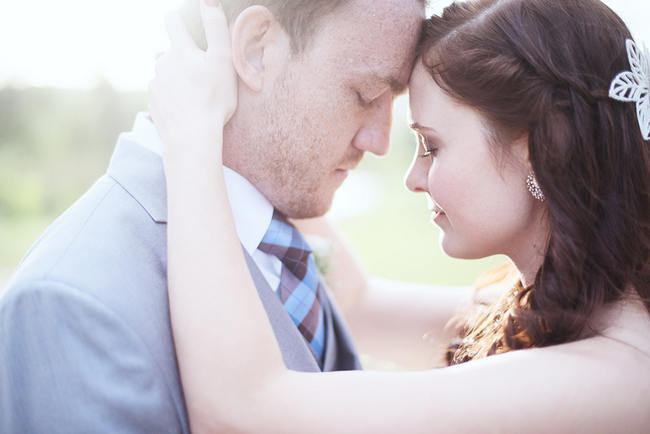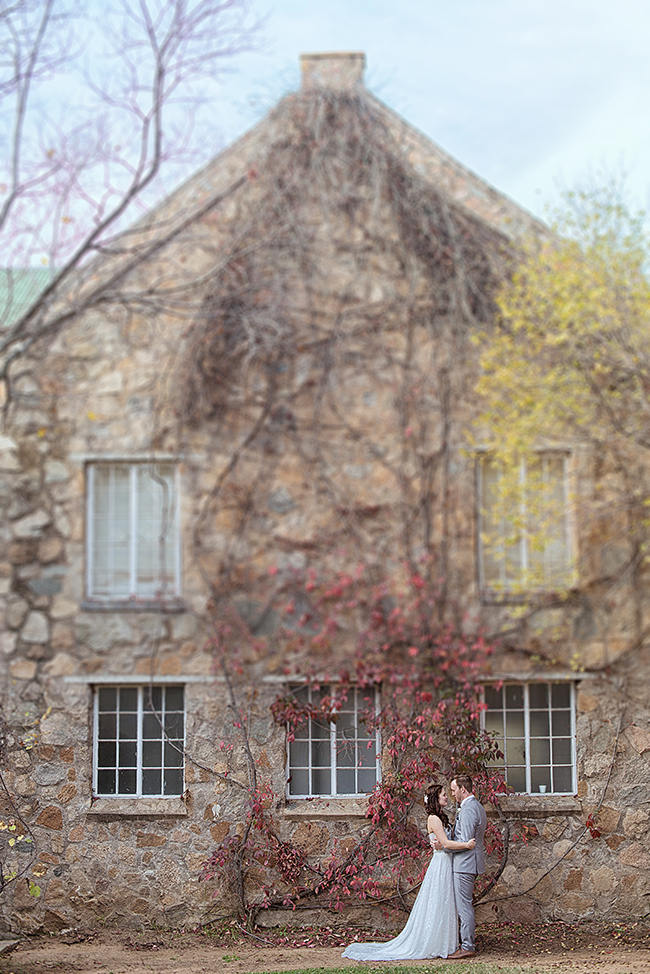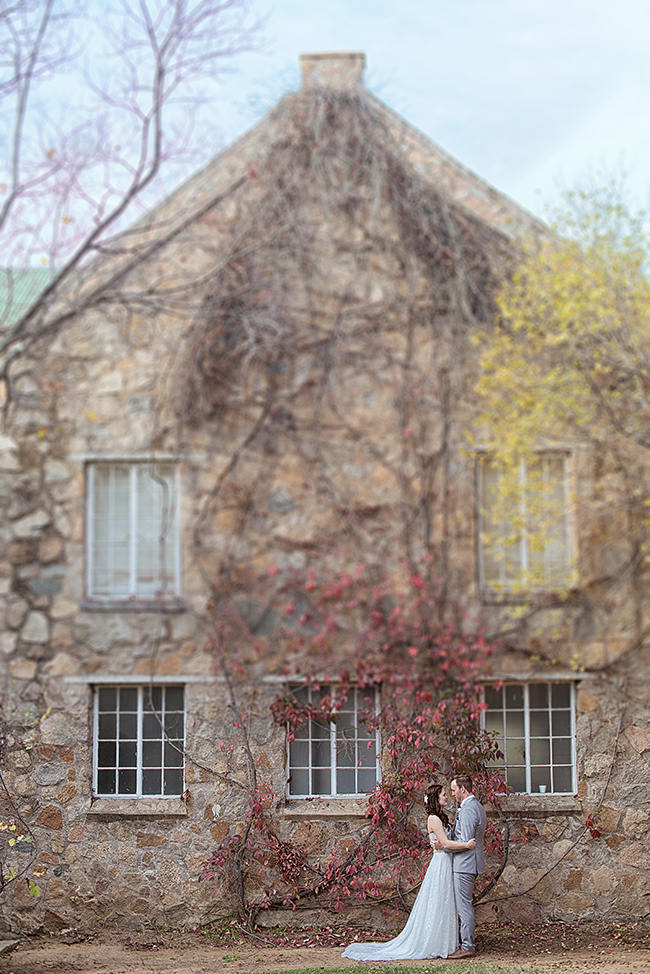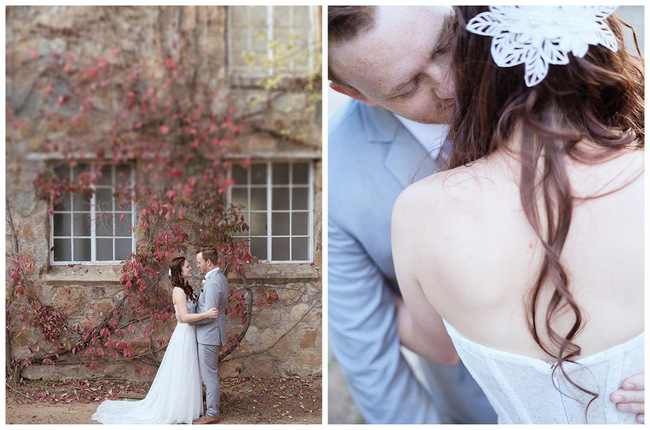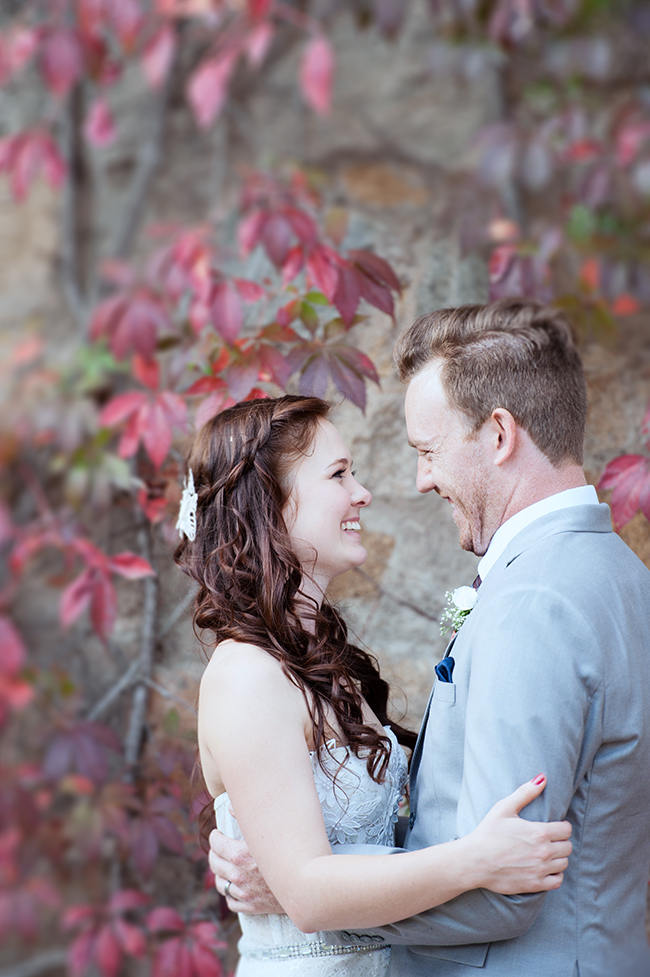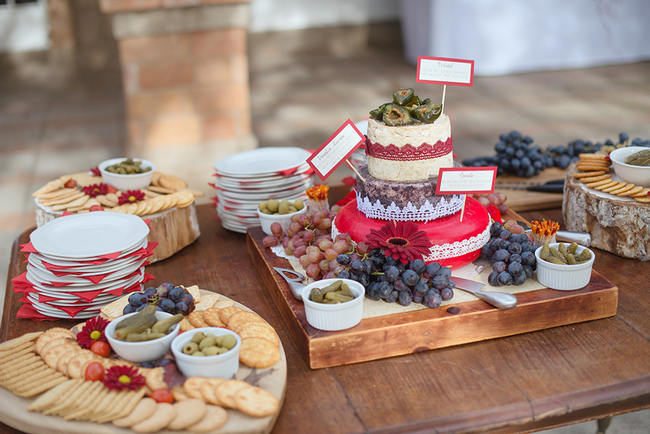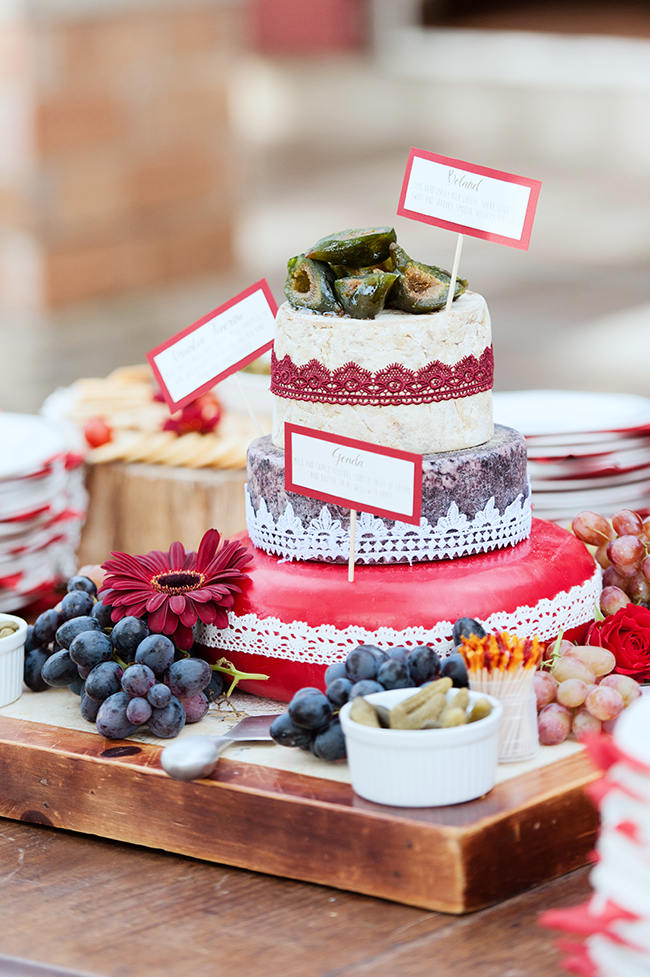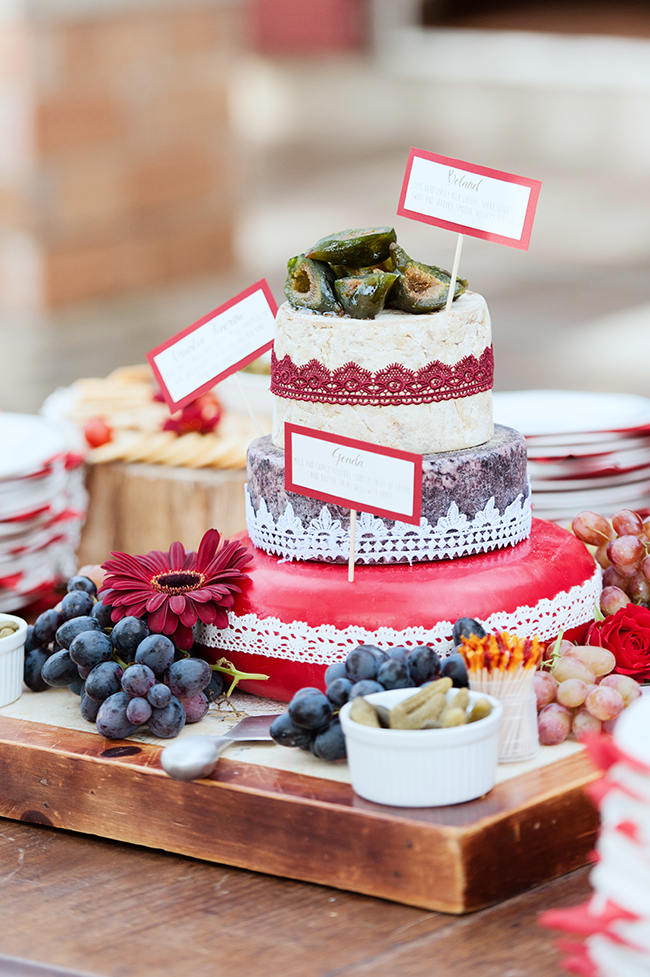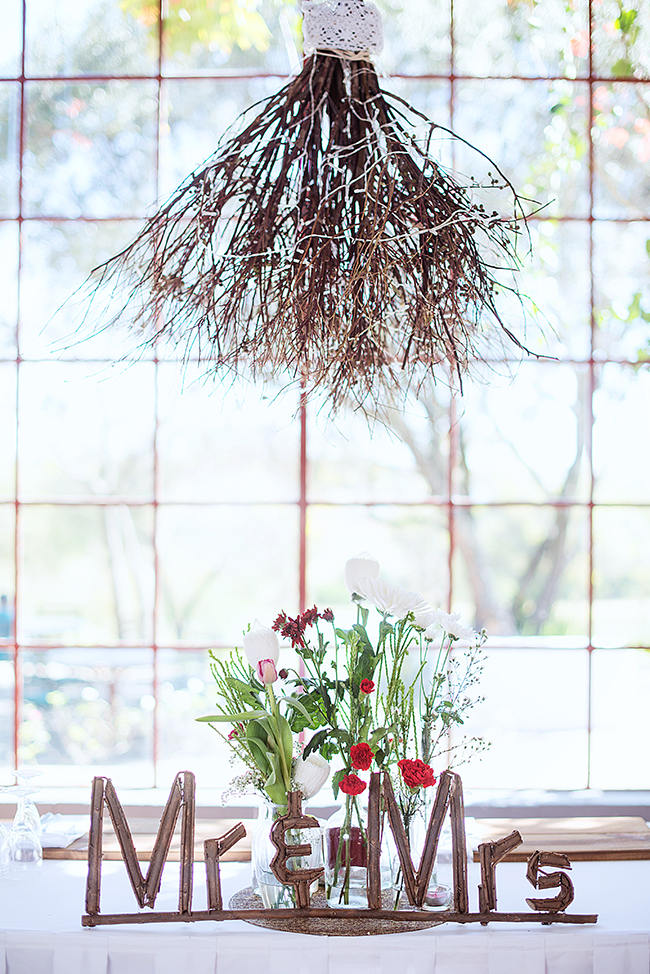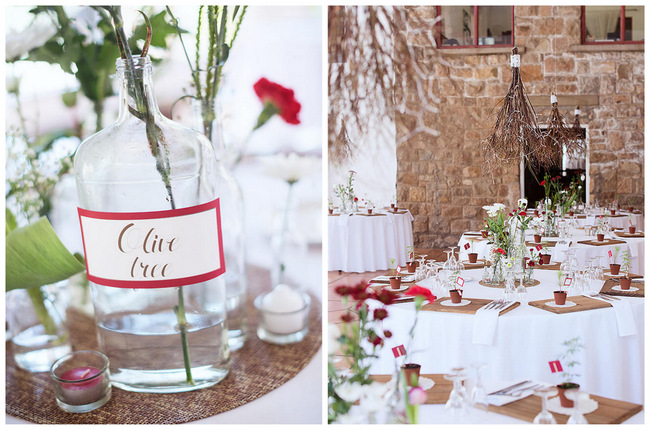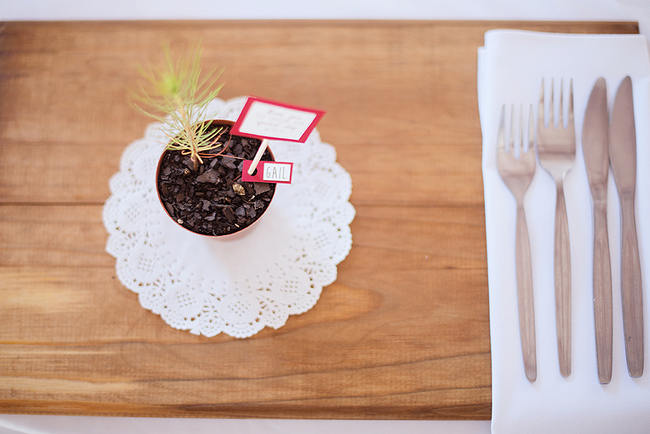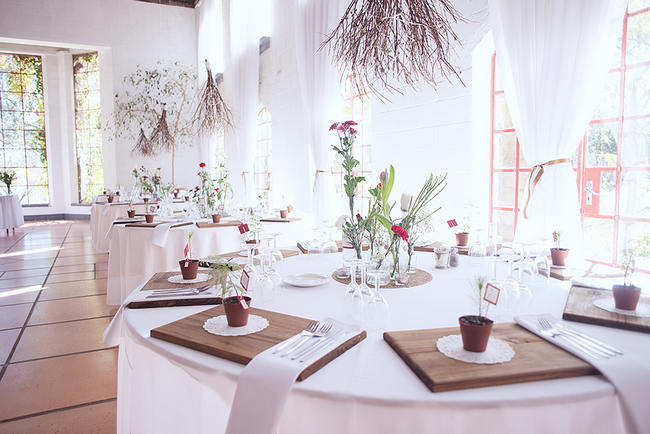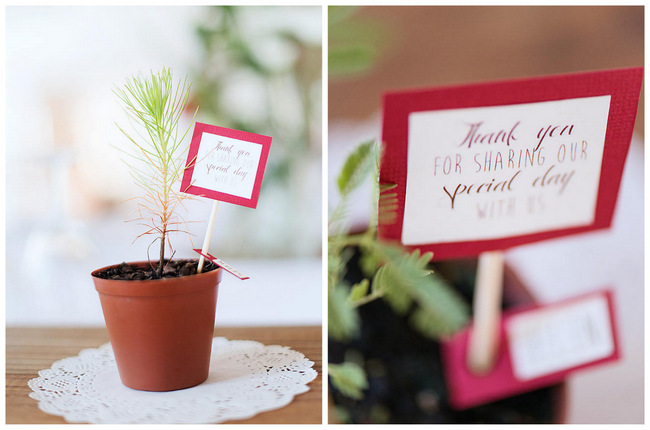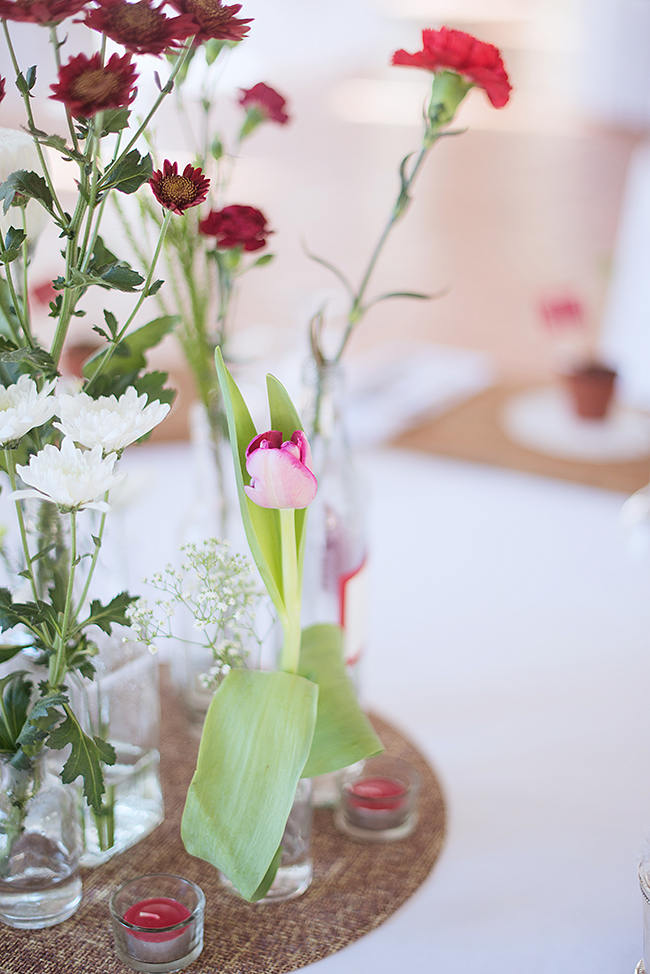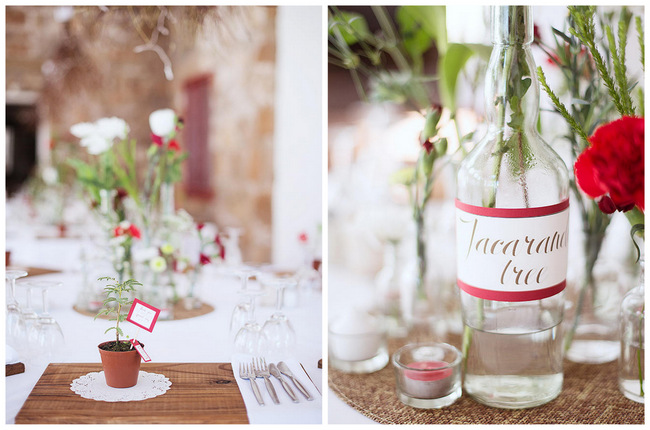 DIY Autumn Wedding in Red Brown & White
Love Story: We met almost five years ago at university. I was failing chemistry, and he was a final year chemical engineering student. So he tried to help me study, needless to say I failed again. We fell madly in love and have been ever since. In October 2012, we went to Graskop for a long weekend. We took a long, slippery and wet hike to find waterfalls to swim under, with wine, snacks and a blanket for a picnic. When we arrived at the falls, we were both awestruck. There were no people there because of the rain, and it was magical. He threw off my shoes and socks and told me to join him in the freezing water. I agreed and as he stood in the water, facing me, with the waterfall behind him, he took the ring out of his pocket and told me "You are my best friend and I want to spend the rest of my life with you. Will you marry me?" I started crying and said yes. We stood in the water hugging and kissing before it started raining again. It felt like nature had allowed us this perfect moment!
Bridal Style: It was love at first sight when I saw my dress in a magazine. It is designed by Kobus Dippenaar for his Anna Georgina range. It is a modern vintage style dress with flower and leave accents. The entire dress is ivory lace with a corset top. For  my bouquet I wanted very casual natural bunches in red and white.  My sister braided my hair into a waterfall braid.
Groom Style: He had a suit tailor made, even has his name inside the waist coat
Wedding Ceremony: I walked down the isle on a jazz version of the wedding march. The ceremony was outside under autumn trees. With every breeze some dry leaves came raining down. It was perfect.
Wedding Guest Book: Our guest book was a collection of mad  lib style cards that we asked our guests to complete for us. They asked questions about us and to share memories we hold with the each respective guest, as well as suggestions for date night ideas and anniversary celebration ideas.
Wedding Reception: To add to the autumn feel inside the reception hall, we hung up dry branches with fairy lights above each table. The wedding favours were also little seedlings to link up with our tree theme. The venue also had a massive fire place inside the reception hall.
Wedding playlist: Our first dance song was "Let's fall in love" by Ella Fitzgerald.
Advice for Brides: 
If you are looking for pictures of venues online, check out photographers' websites for shoots previously done at that venue.
Try to do as much yourself for example assembling favours. It is exciting and much cheaper.
♥ ♥ ♥ Vendor Credits ♥ ♥ ♥
Photographer Christopher Smith Photography // Venue Helderfontein Estate // Dress Anna Georgina by Kobus Dippenaar // Brides Make-up Samantha of SGK Make Up // Flowers Multiflora // DJ – Soundworx  // Shoes Call it Spring (Menlyn)  // Suits O.S Man – Stand Out
Stand Out Vendors: Christopher and Lizelle, our photographers, made us feel at ease and were great with the big groups. They were patient and professional and just absolutely amazing!! Would recommend them to everyone!