A Book-lovers delight! ♥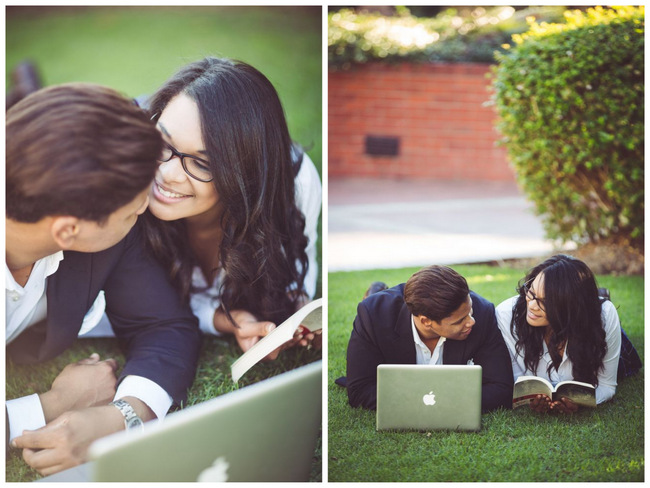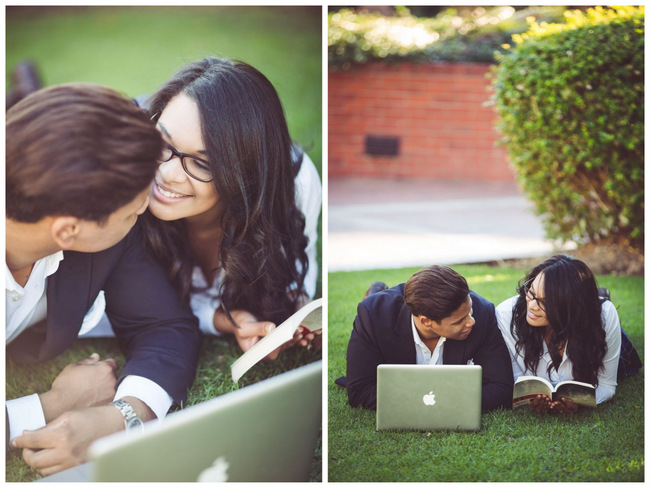 It's time to summon your inner book-nerd and geek out on this totally adorable and kinda-saucy library engagement session. Jaen and Jade first noticed each other in their university library which made an engagement shoot amongst rows of their favorite books the perfect place to capture their newly-engaged joy. Thanks to their accommodating fellow students (who were writing exams at the time of the shoot) and the generous permission of the library management team, the couple were able to snap a series of sweet pics at in a setting that might just top the list of every book lover's dream love-shoot location.

Lilac Photography captured each and every giggle as well as oh-so-many smooches as this pair of lovebirds did a terrible job of keeping their heads in their books but a fantastic job of keeping their eyes (and hands) on each other. 😉  The darling pair told us that they hadn't ever had that much fun in the library before, and based on these pics, I am inclined to agree!
Library Engagement Shoot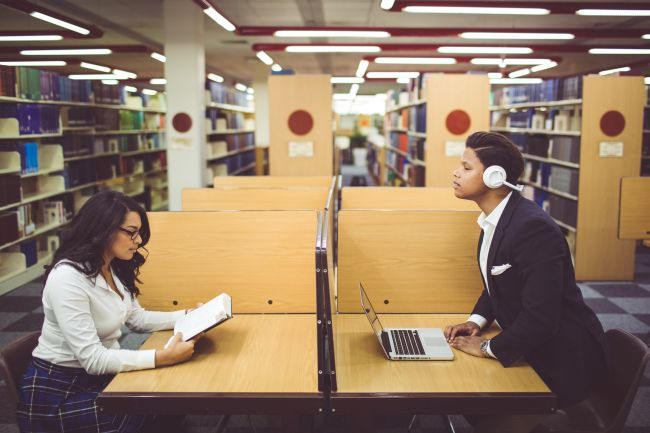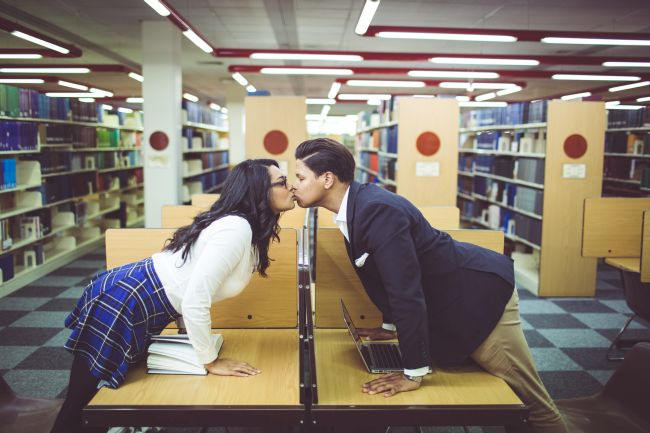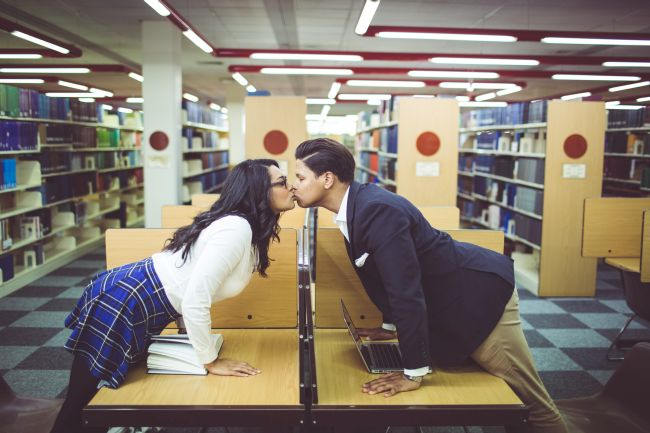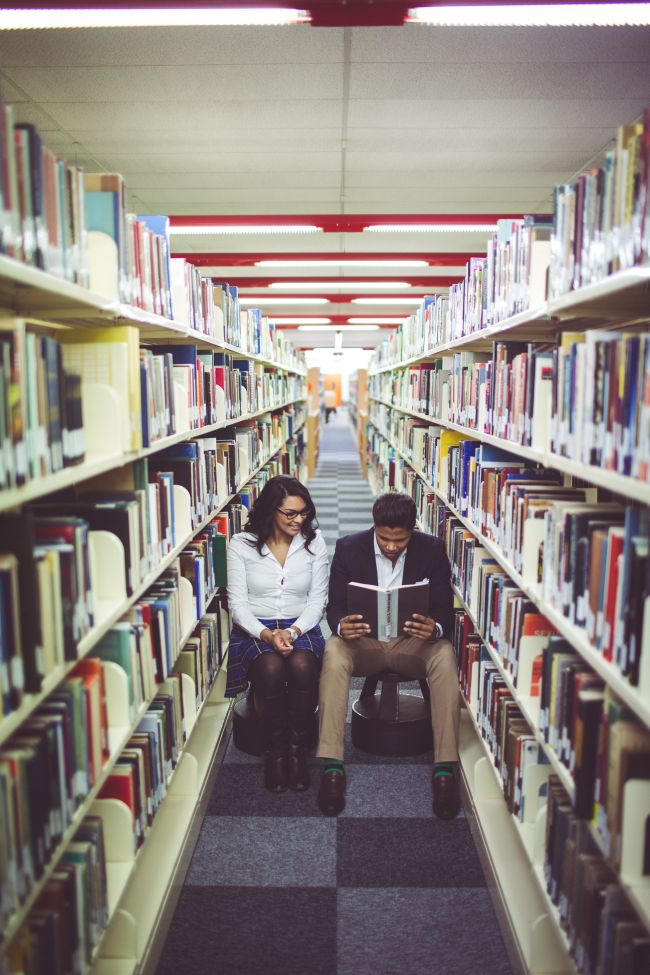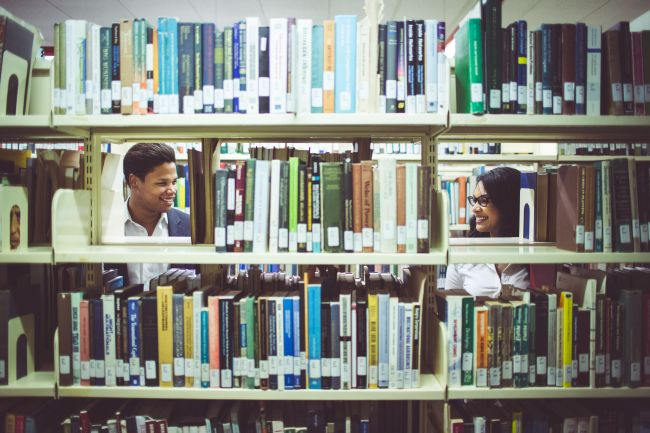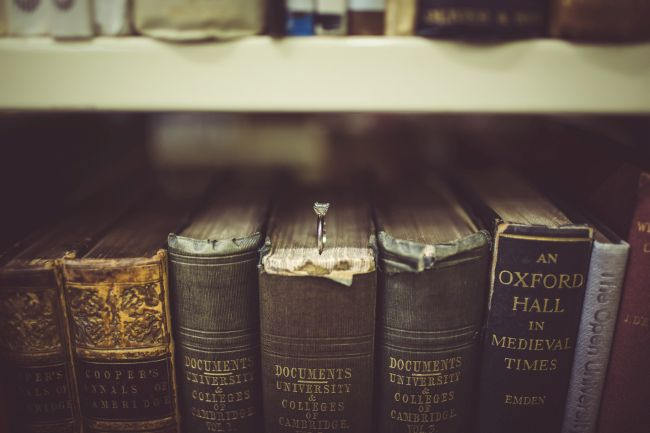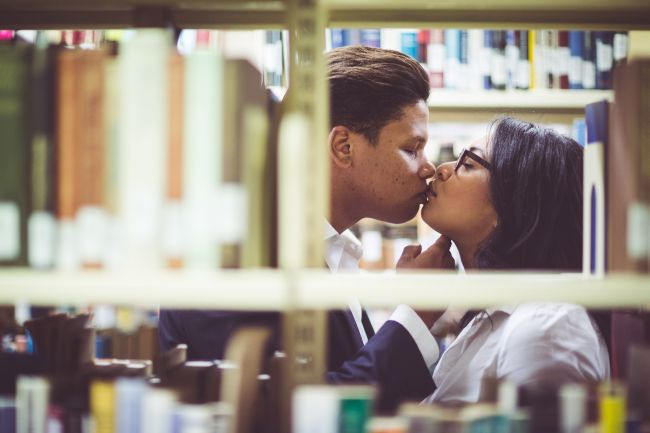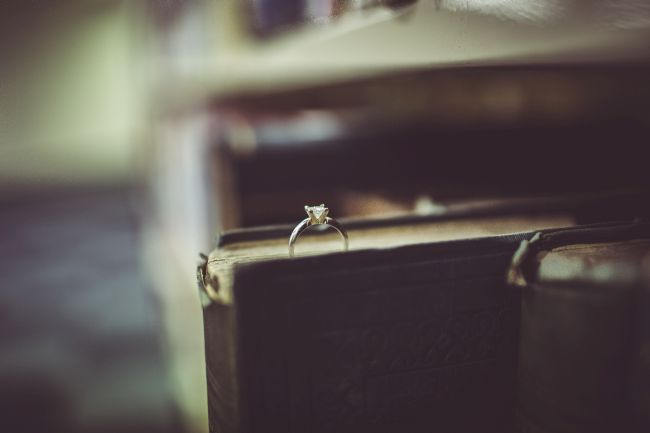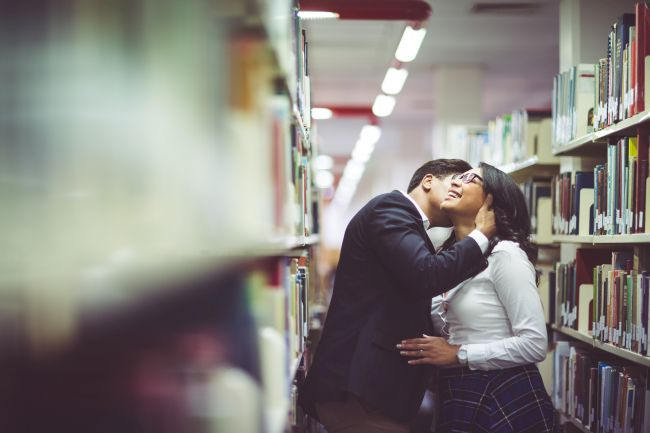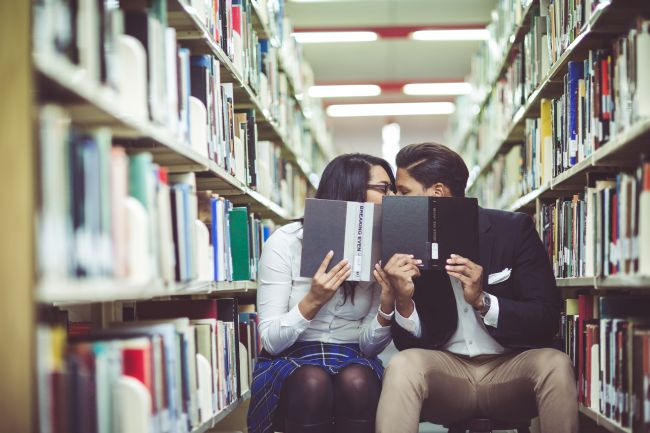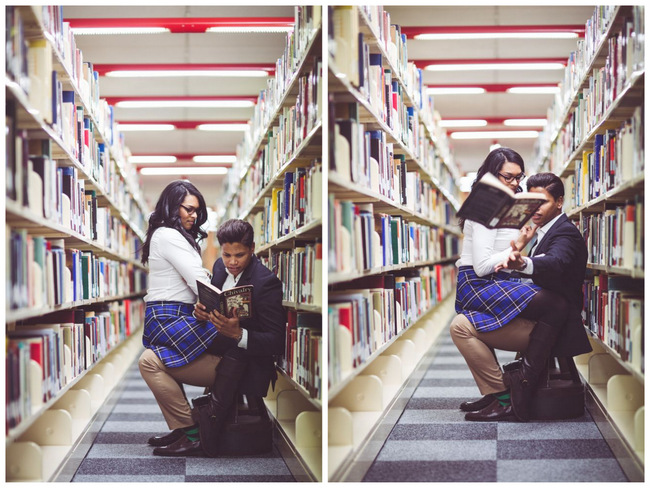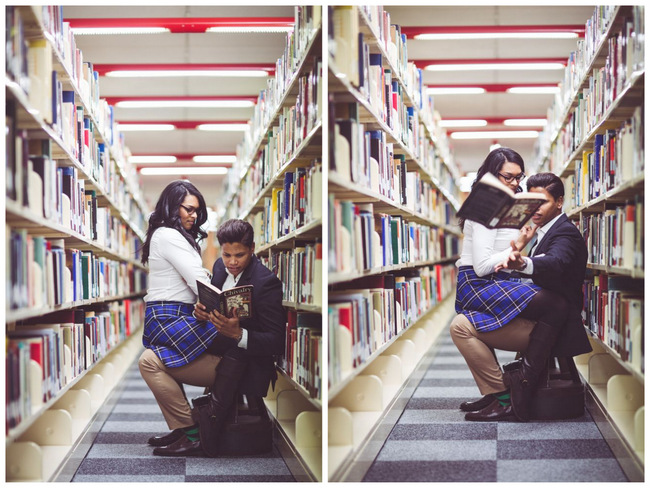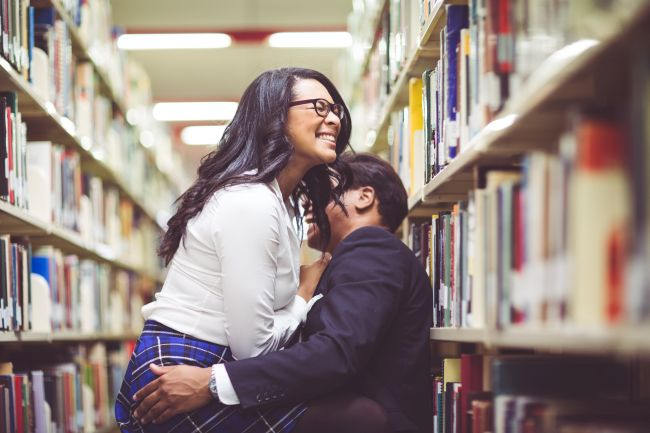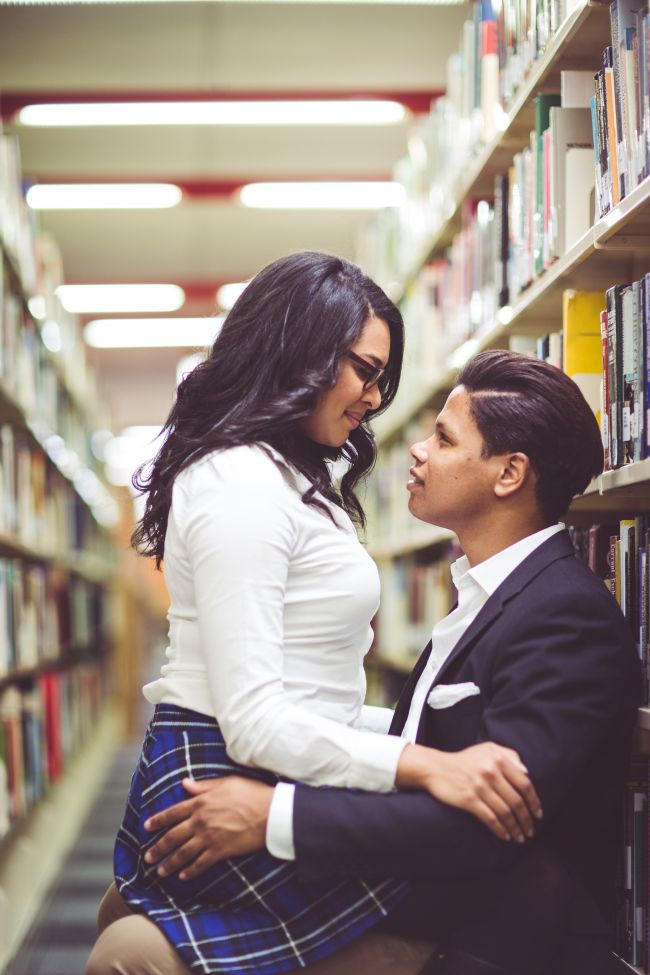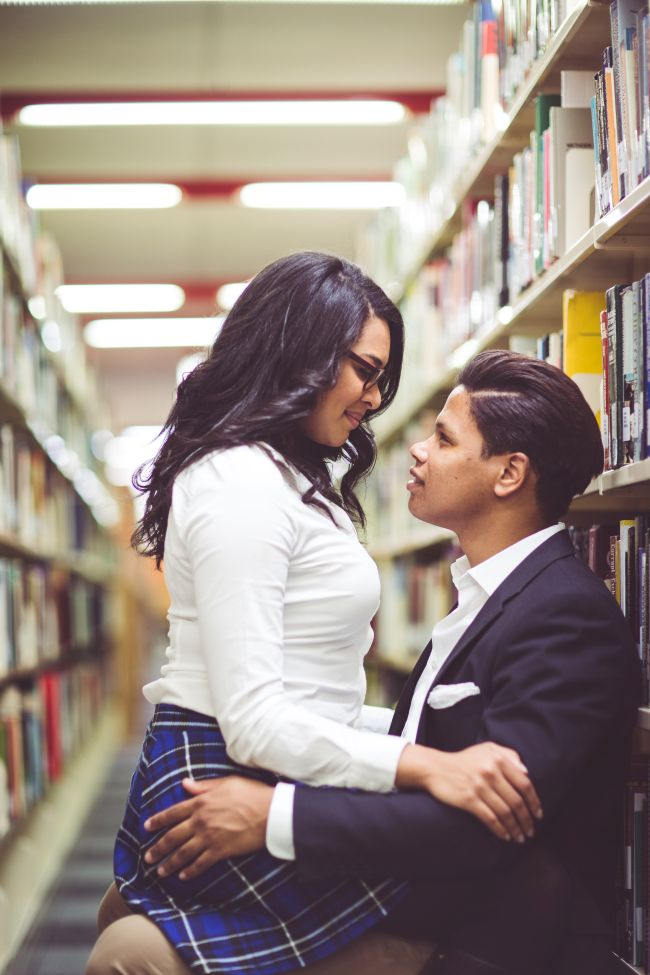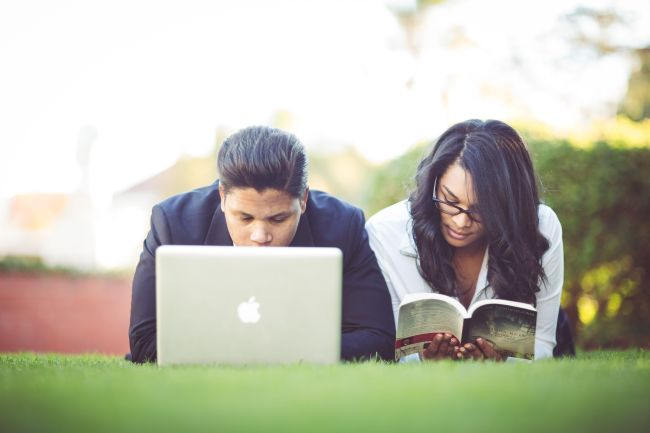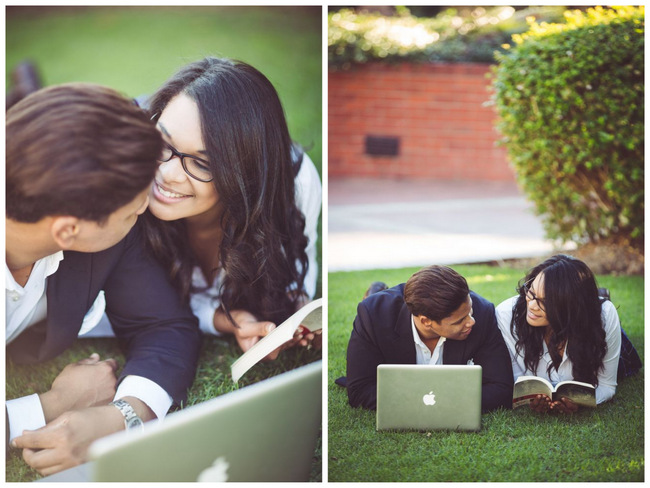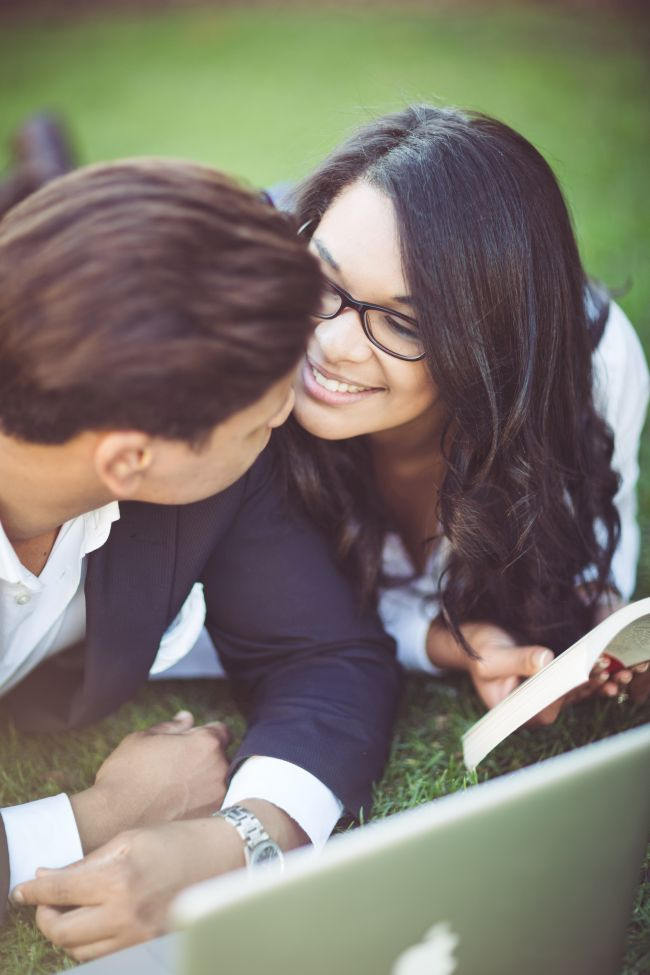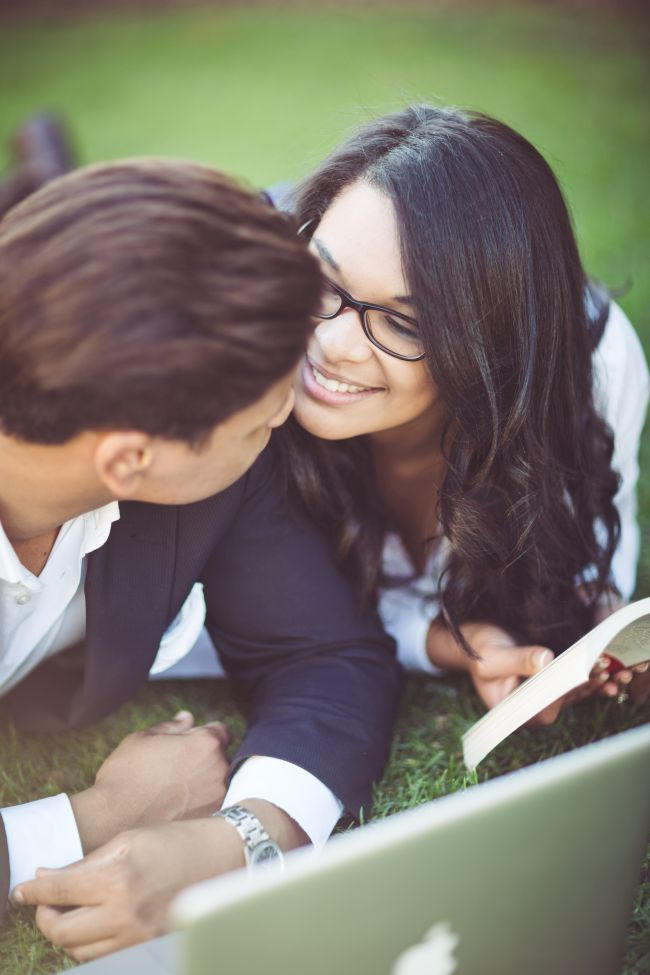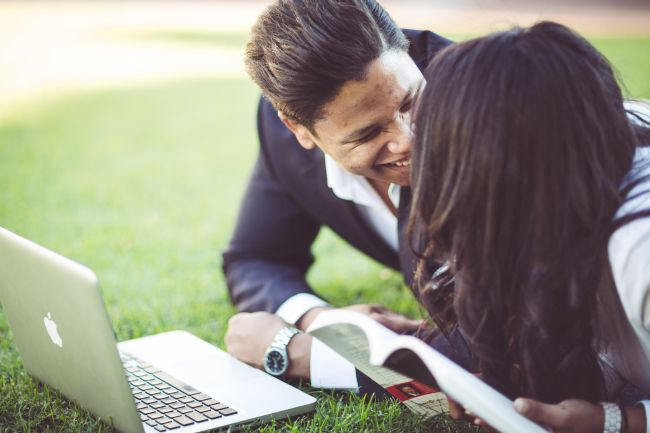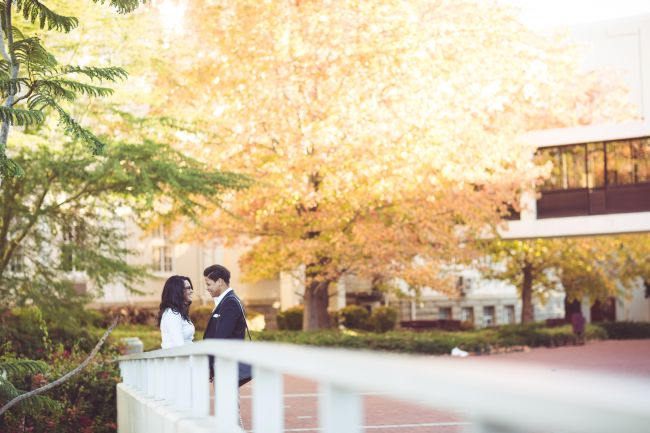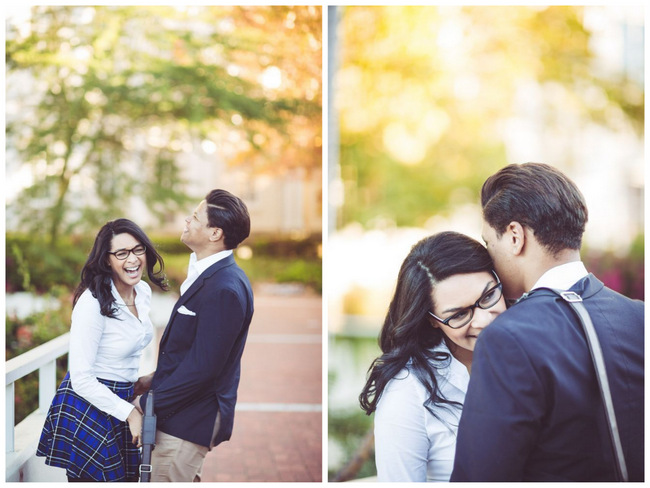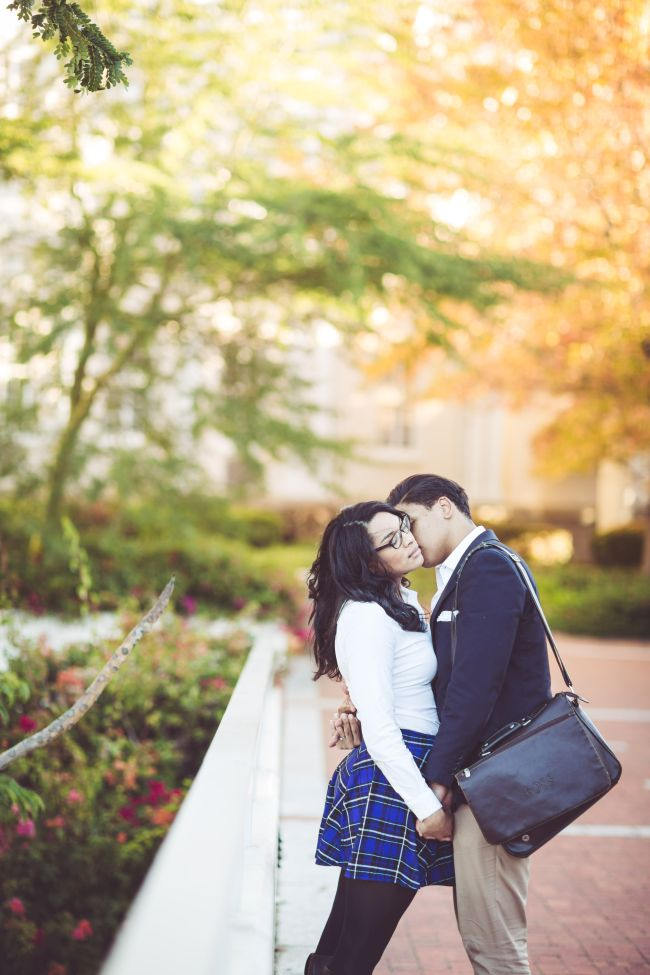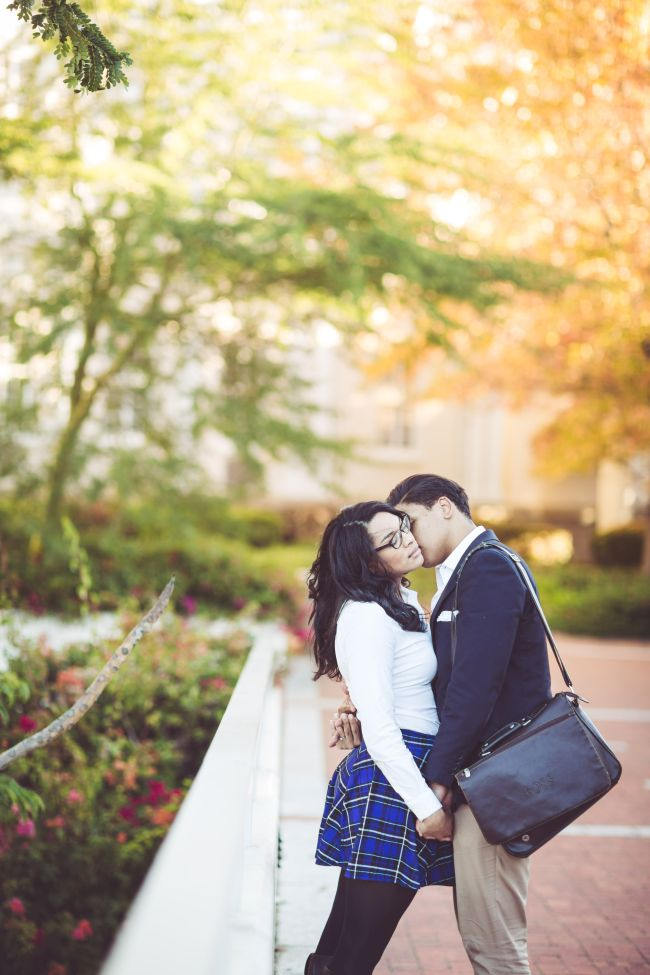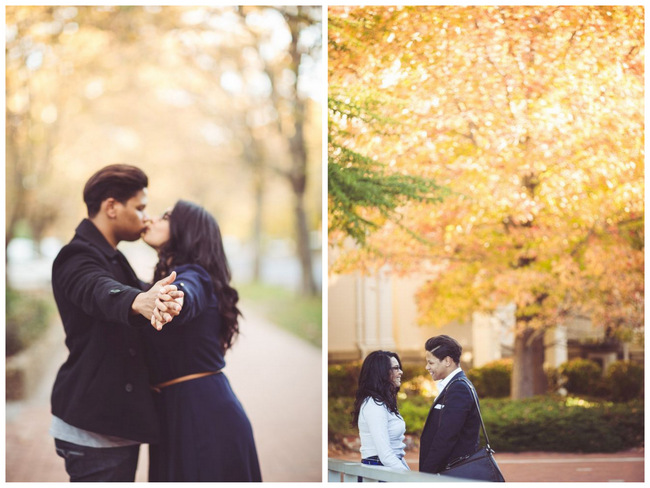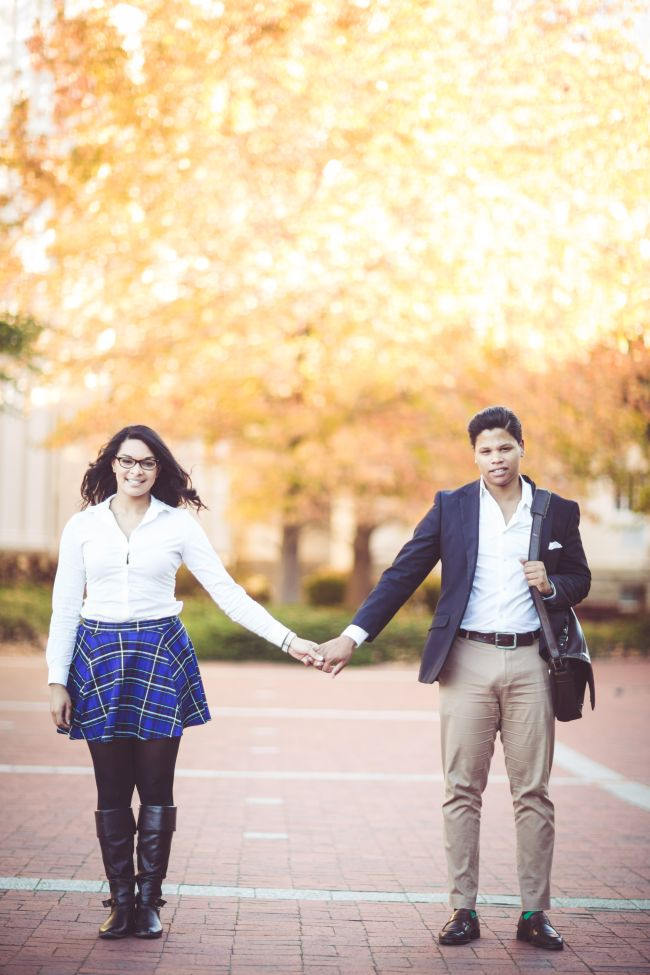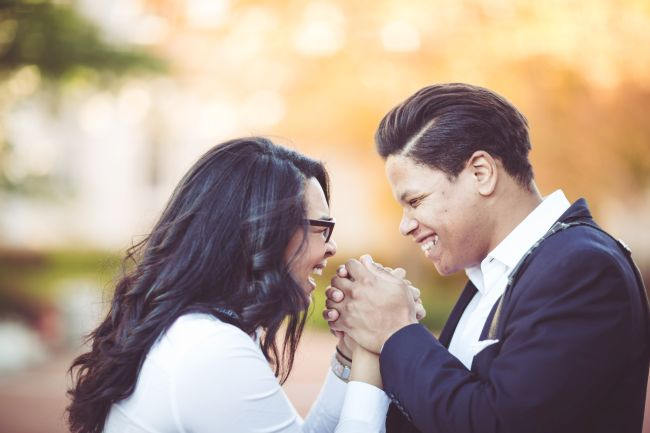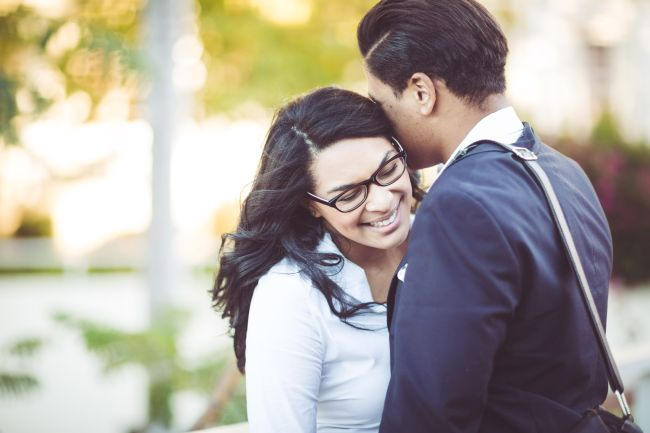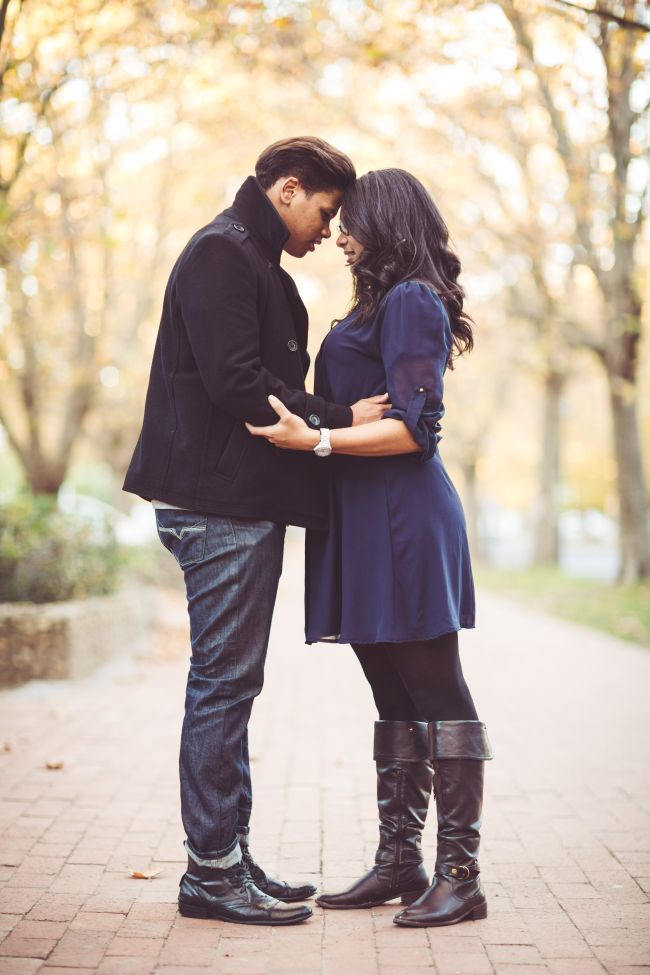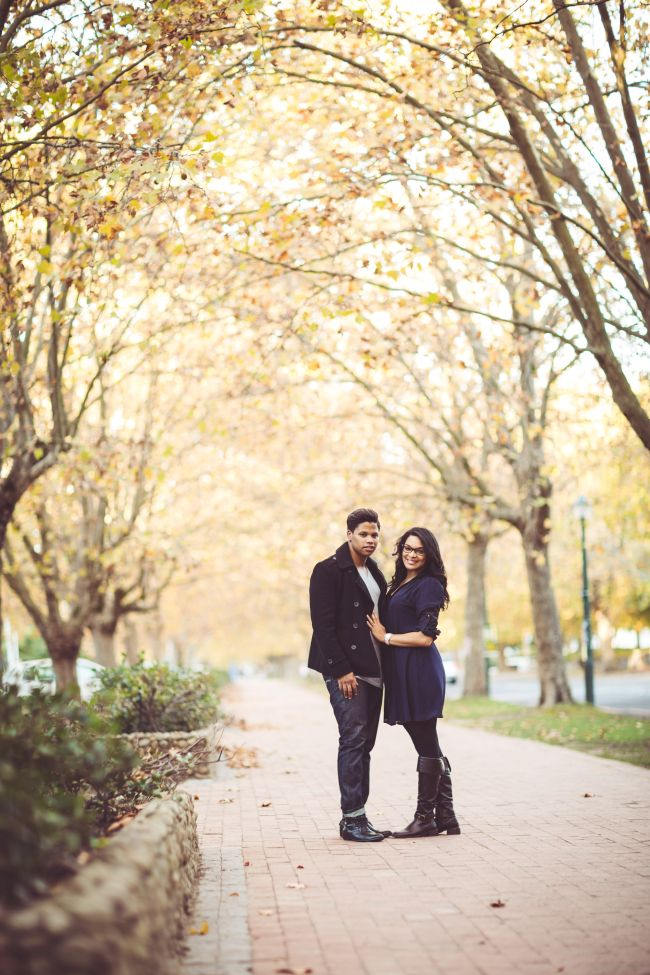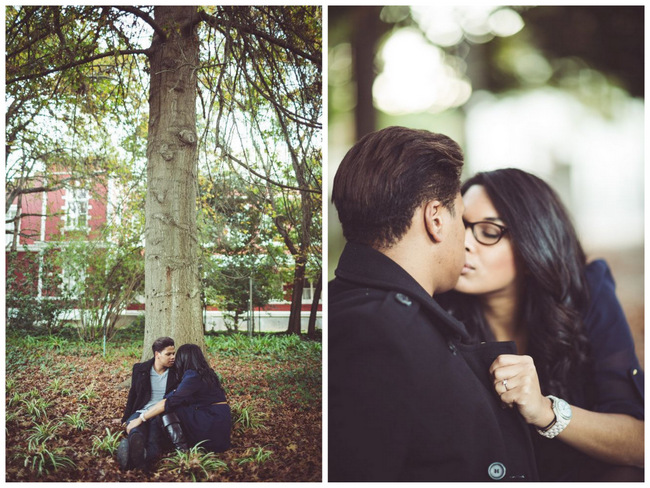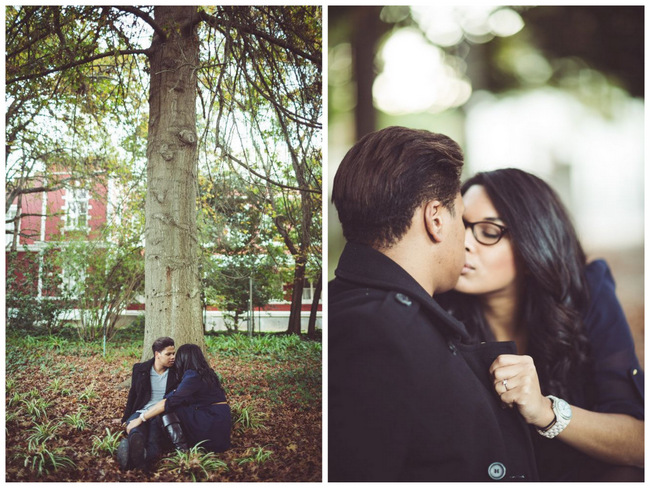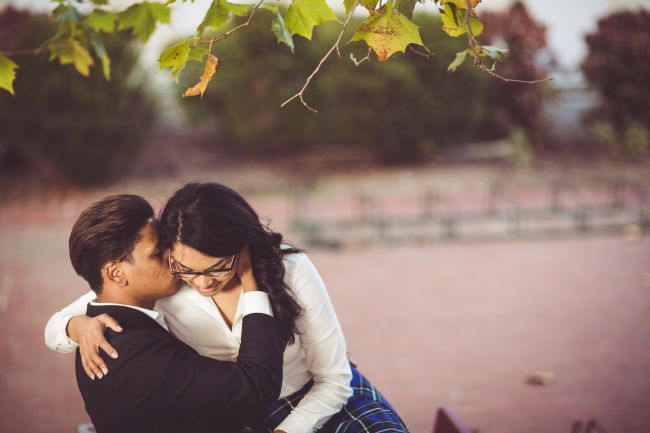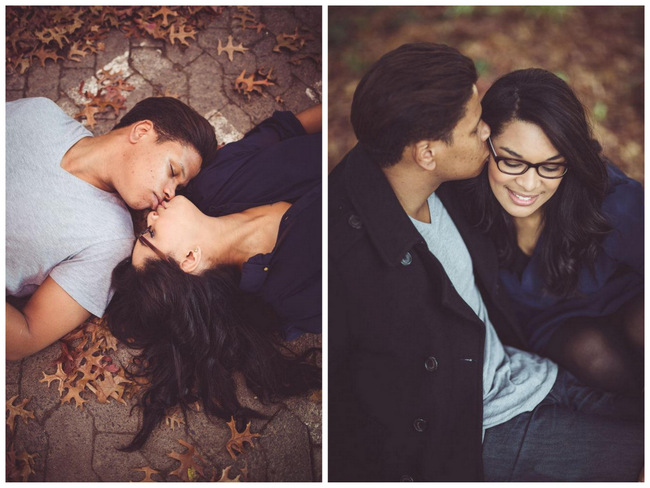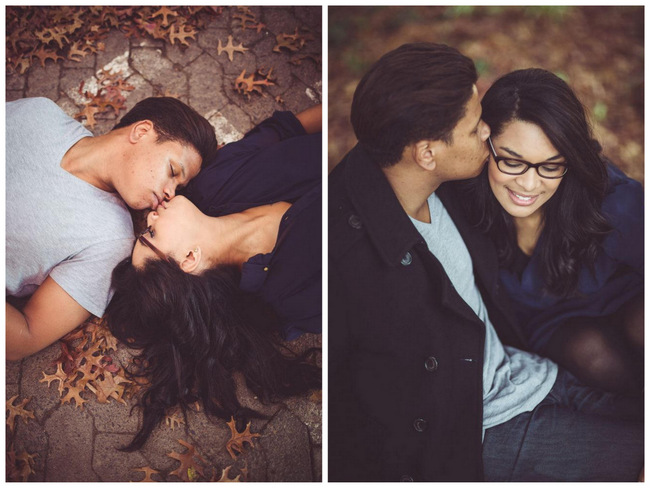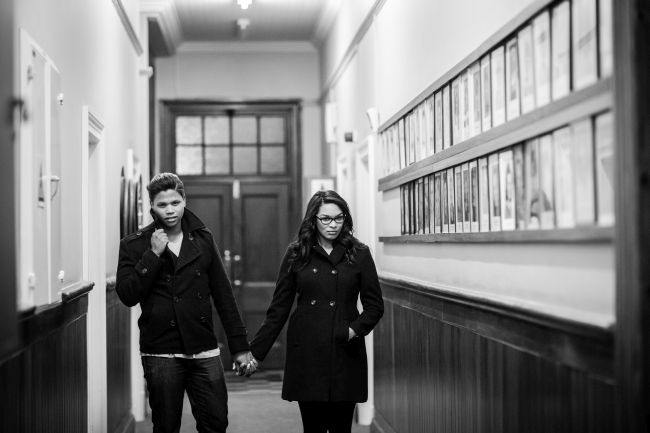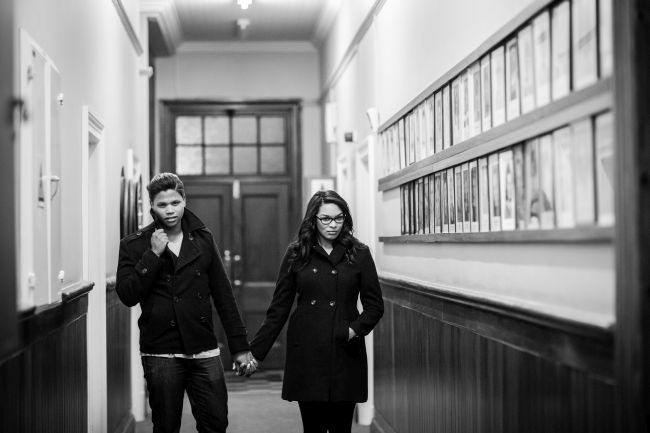 Love Story: Jaen and I met at the University of Stellenbosch. Id see him at my faculty and in the Library always well dressed and groomed to perfection. We became contacts on Facebook but it took us a few years before we finally went out together.  Jaen was such a gentleman. From getting out of the car to open the door for me, to calmly saying goodbye with a hug – I was impressed. I had a small operation a couple of weeks later  and Jaen looked after me so well during my convalescence, bringing me dinner, snacks and things to keep me occupied. What more could a girl ask for right!?? I was in love faster than I knew it and didn't waste time telling him that.  Our relationship has been one of brutal honesty, lots of family love and a deep respect for each others goals and dreams. We made a commitment to love each other and that is based firmly on the love we experience from God through Jesus Christ.
Proposal: We hear from the groom-to-be, Jaen who tells us that he decided to propose to Jade on the second week of January.
Jaen explains: "Jade had suggested we go to dinner on Friday to a nice restaurant in town, so I called and booked a  special table for us. I also went over to her parents' house and asked for their blessing. That night at the restaurant Jade, who had mistaken my pre-prosal jitters for me become distant in the relationship, asked me what was going on. While she was speaking to me, I got up and went to the bathroom. I needed to calm myself down, because the moment I felt was now. I splashed on some water on my face and cleaned myself up. When I got back and sat down, she was a bit thrown by me getting up mid-conversation. I then started to tell her that I wasn't having cold feet, and the reason why I have been distant was  because… well, to be honest, most of what followed was a blur.
All I remember was holding her hands, looking at her, then reaching into my pocket for the little red box. She immediately started to cry. My mouth was moving and words were coming out but her tearing up was throwing me off so I can't remember what I said! I took the ring out and asked her if she would make me the happiest man alive and marry me. She took the ring and I had to ask her again: "Jade, you haven't given me an answer yet." As you may have guessed, she said Yes!!!!!! 🙂
As a total book nerd myself, I am head over heels with this idea for an engagement shoot – thanks so much for sharing, Jade and Jaen! Can't wait to see what you put together for your special day! xox
♥ ♥ ♥ Credits ♥ ♥ ♥
Photography: Lilac Photography