Baby's Breath & Burlap Country Wedding ♥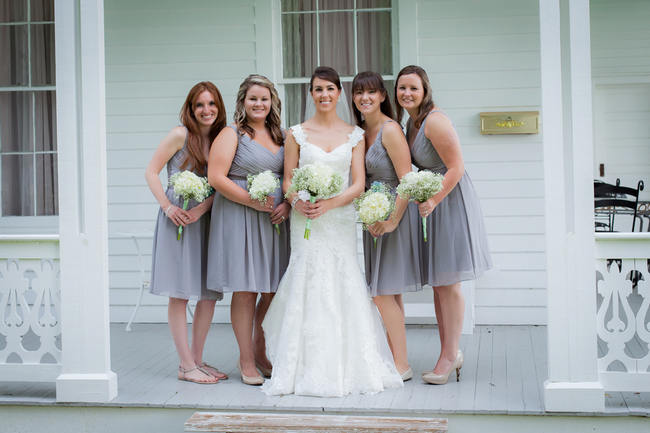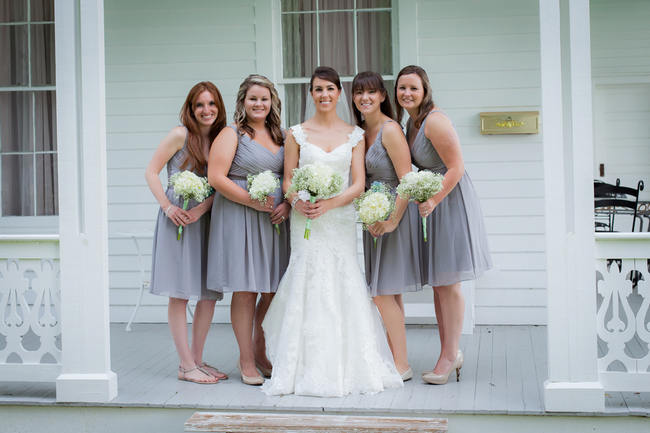 It's a baby's breath and burlap DIY wonderland in Sean and Kristina's country wedding today! The couple, from Brooksville, Florida,  wanted our wedding to be comfortable, but also classy and elegant.  Kristina found color palette inspiration on Pinterest, which she personalized, settling on a mint and grey theme with accents of ivory and tan.
They were married at Saxon Manor which is a seriously gorgeous garden wedding venue that set the scene for some stunning bridal and couple portraits elegantly captured by photographer Stephanie Dishman.
The couple also indulged in quite a bit of DIY. They made all the center pieces themselves: mint, chalk painted mason jars alongside their DIY favors.  To add a cute touch of personal style, Kristina wore mint color Vans beneath her delicate lace gown – how fun!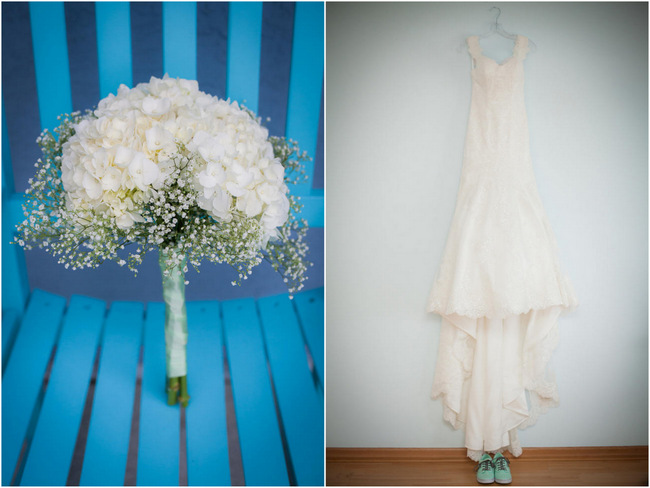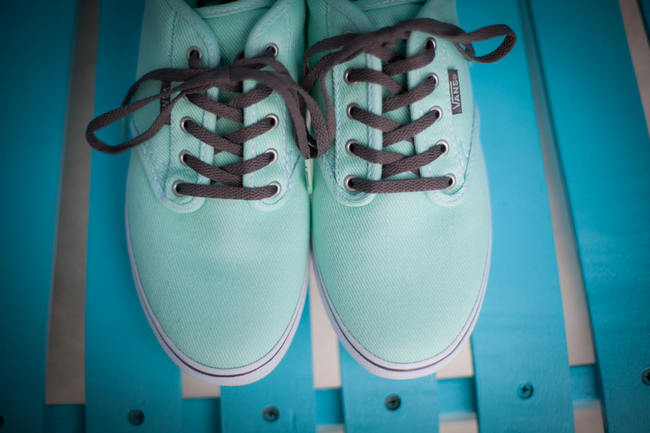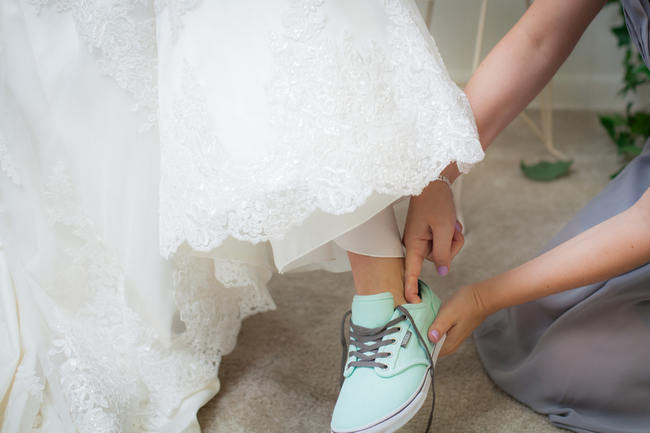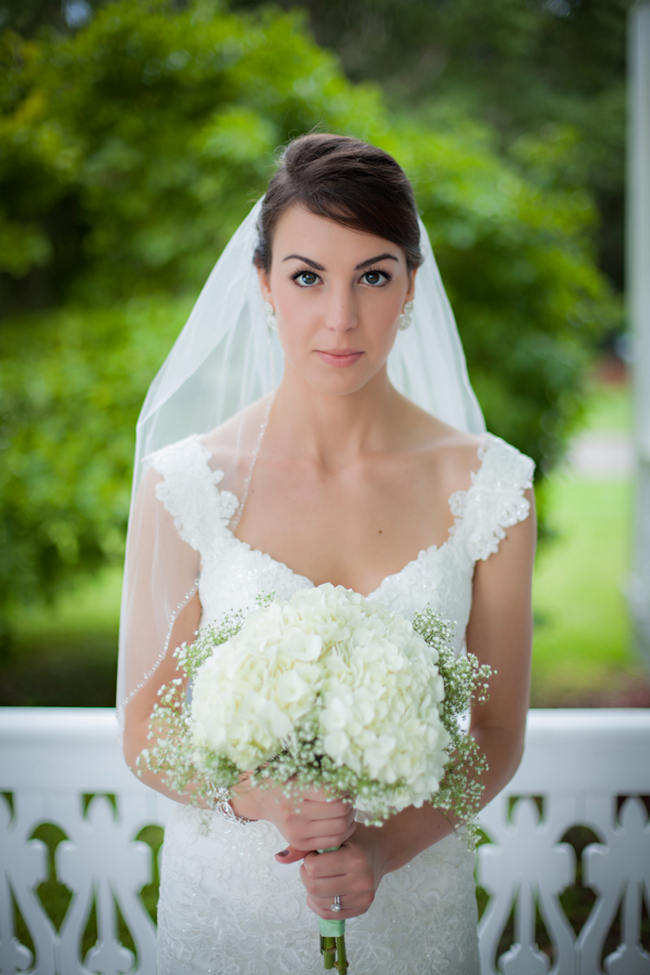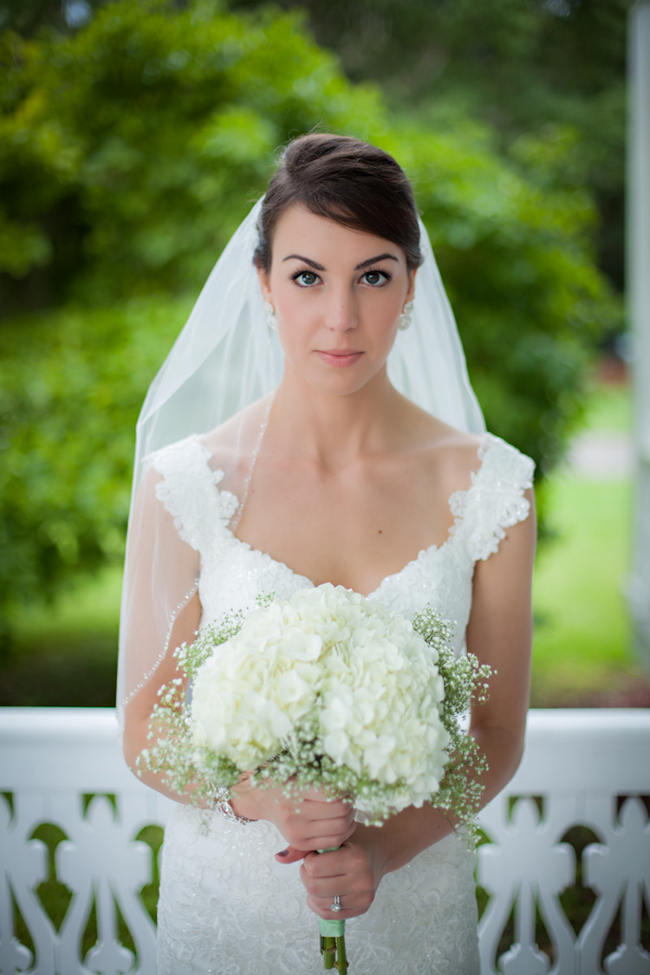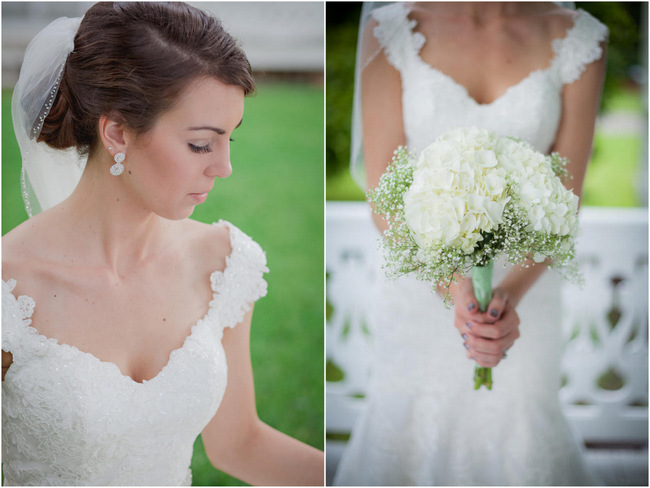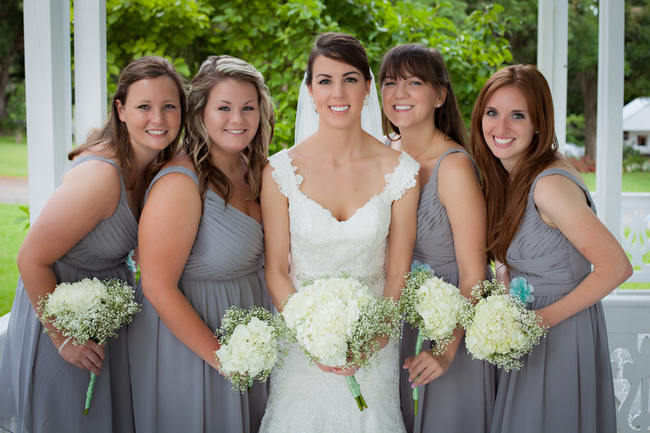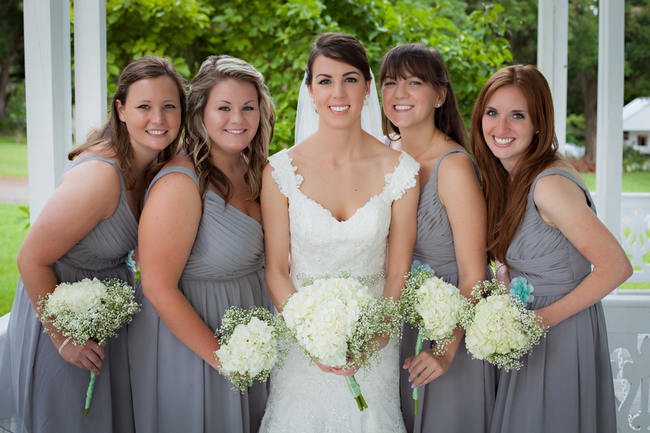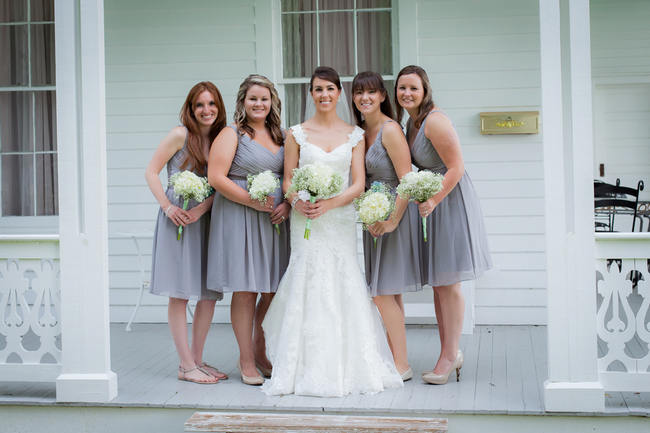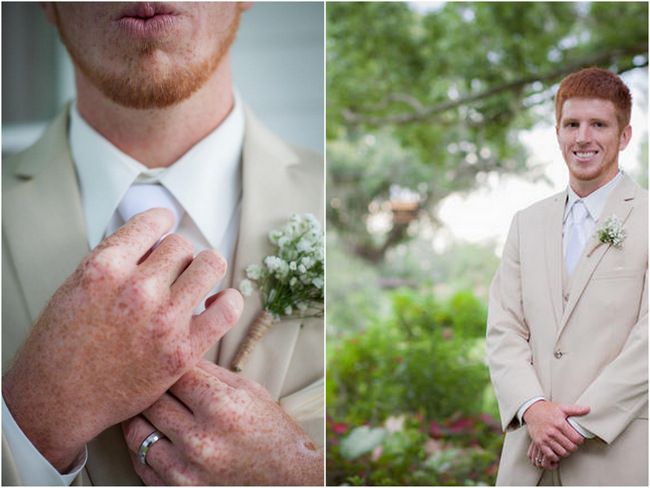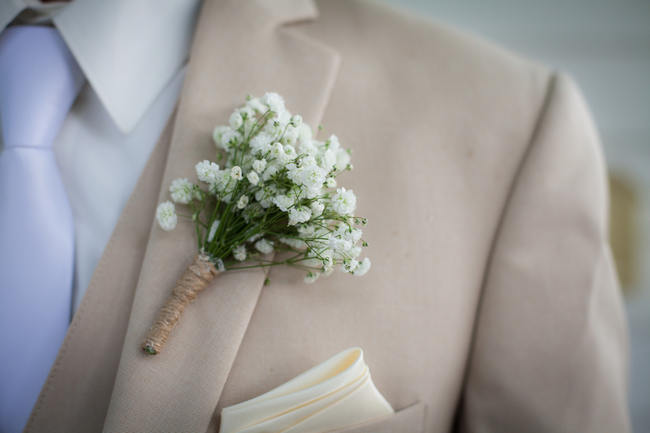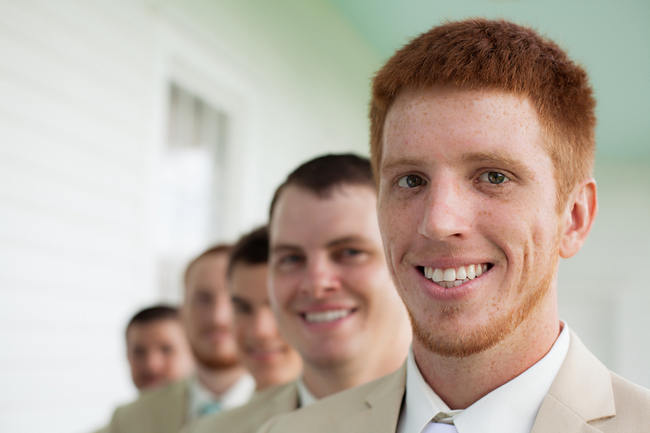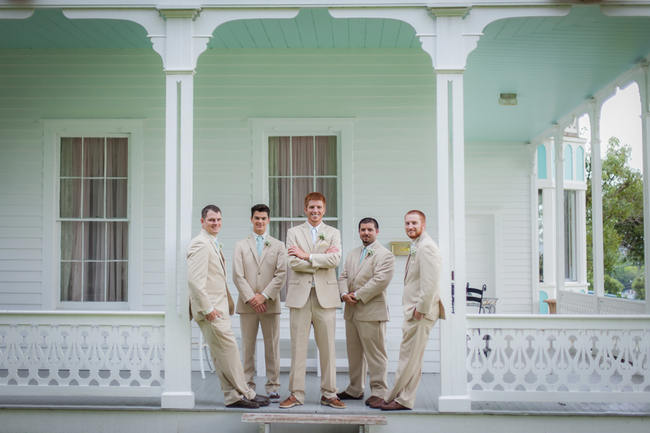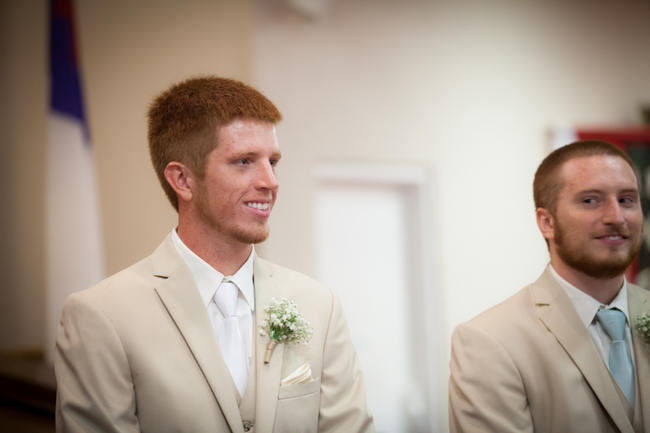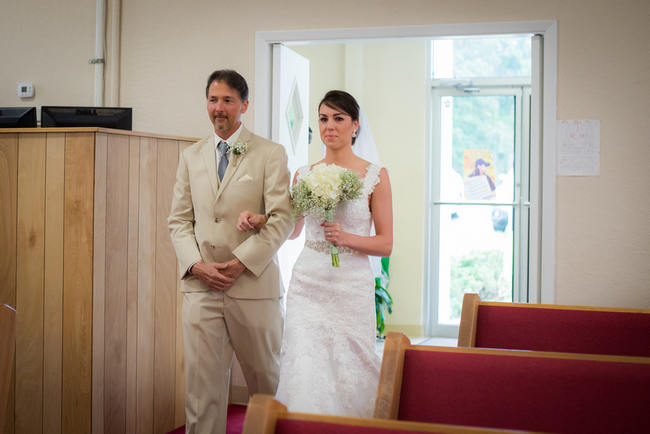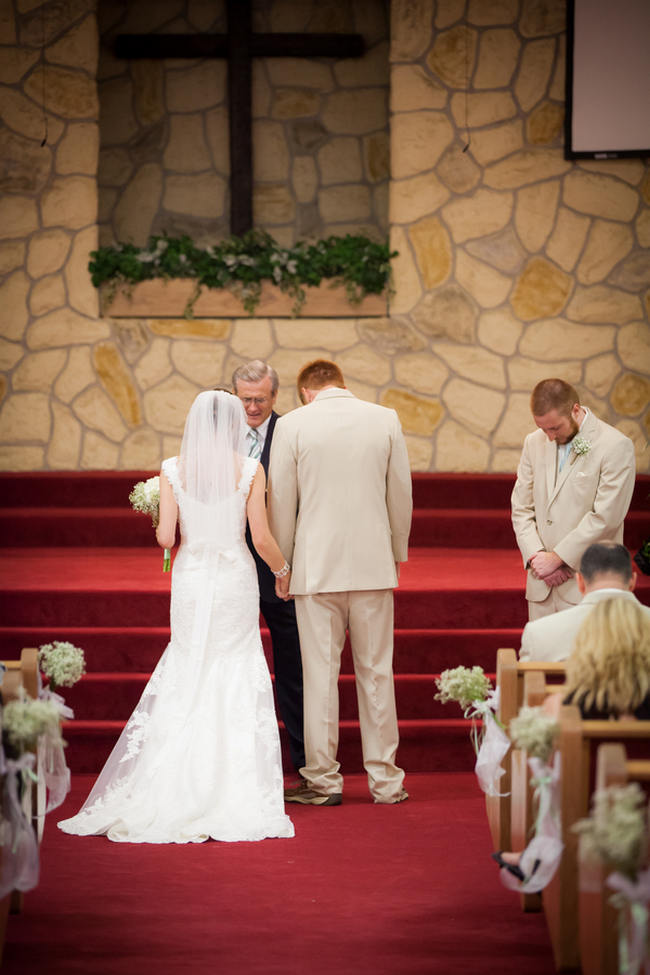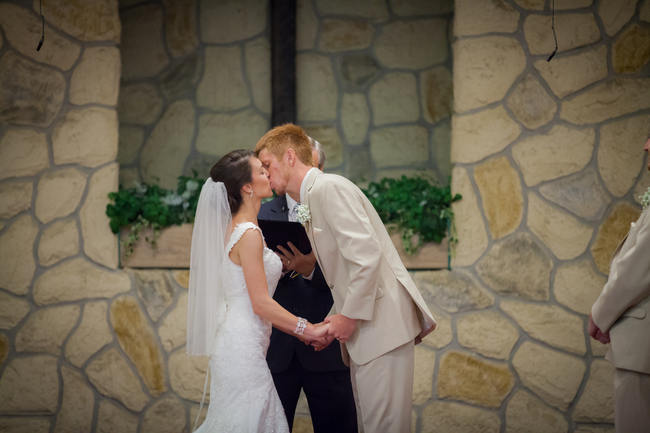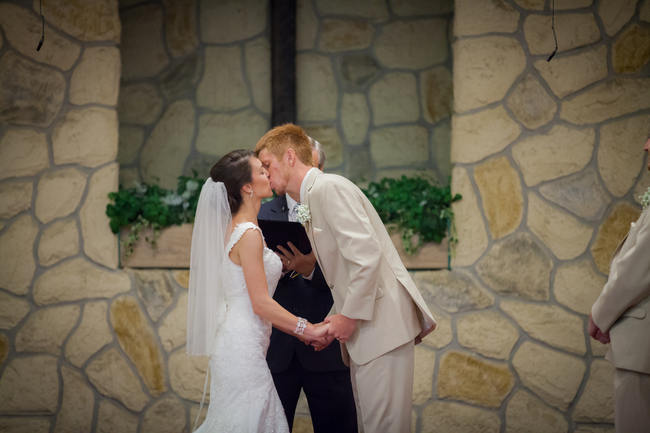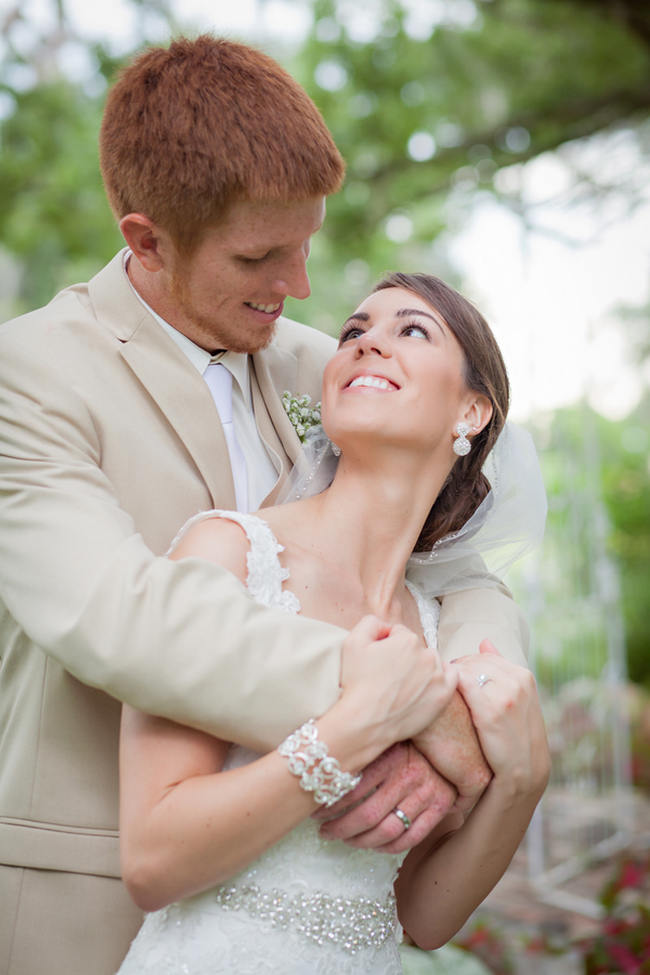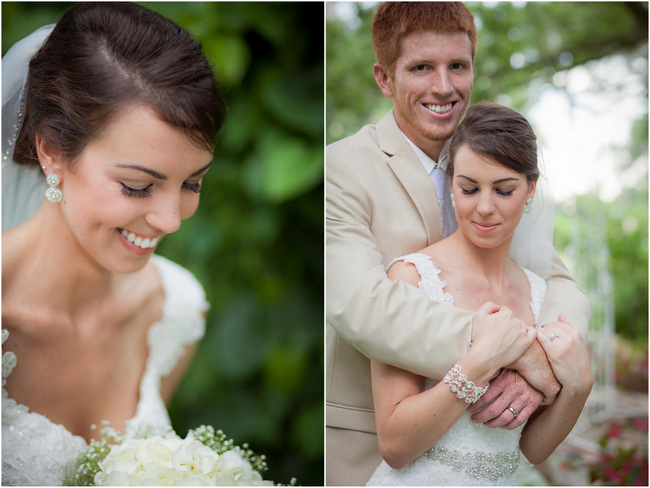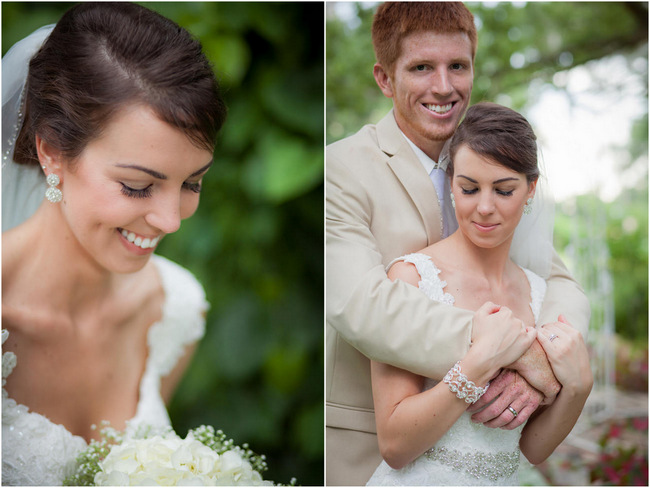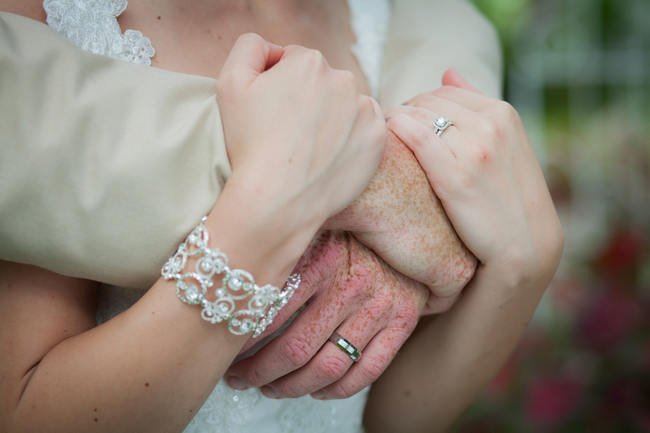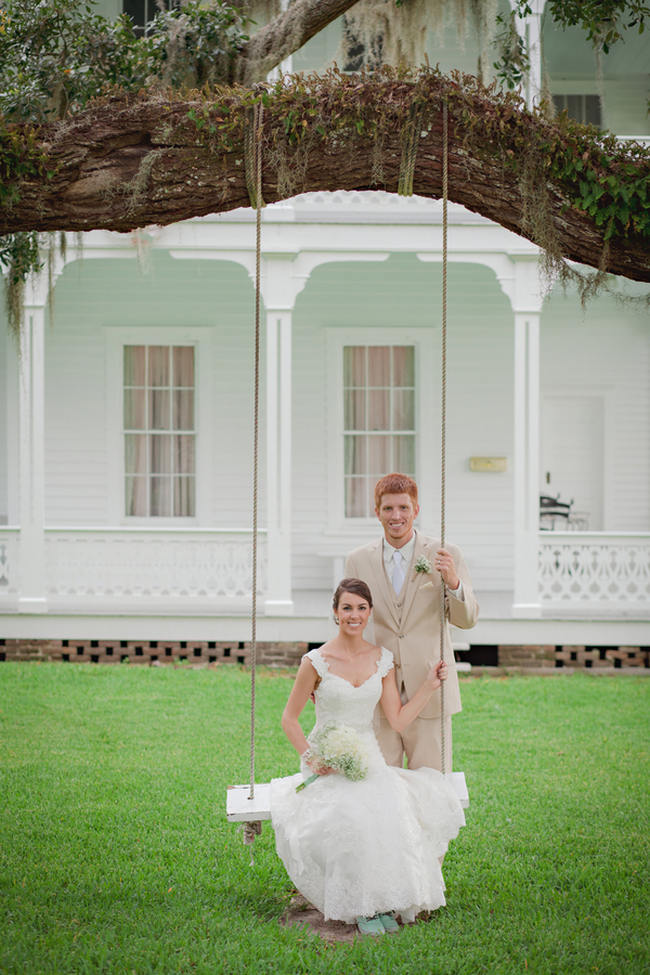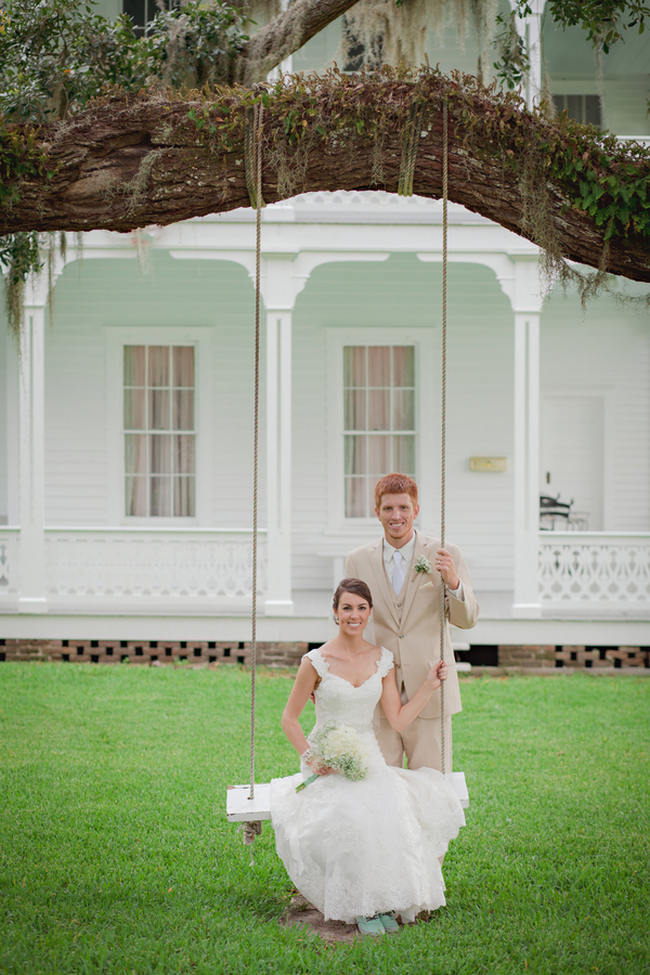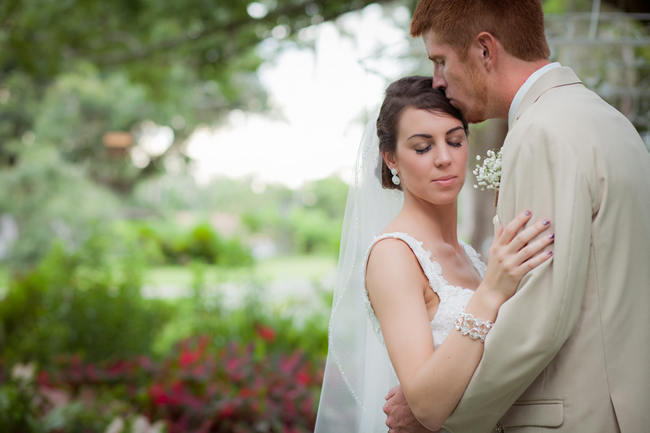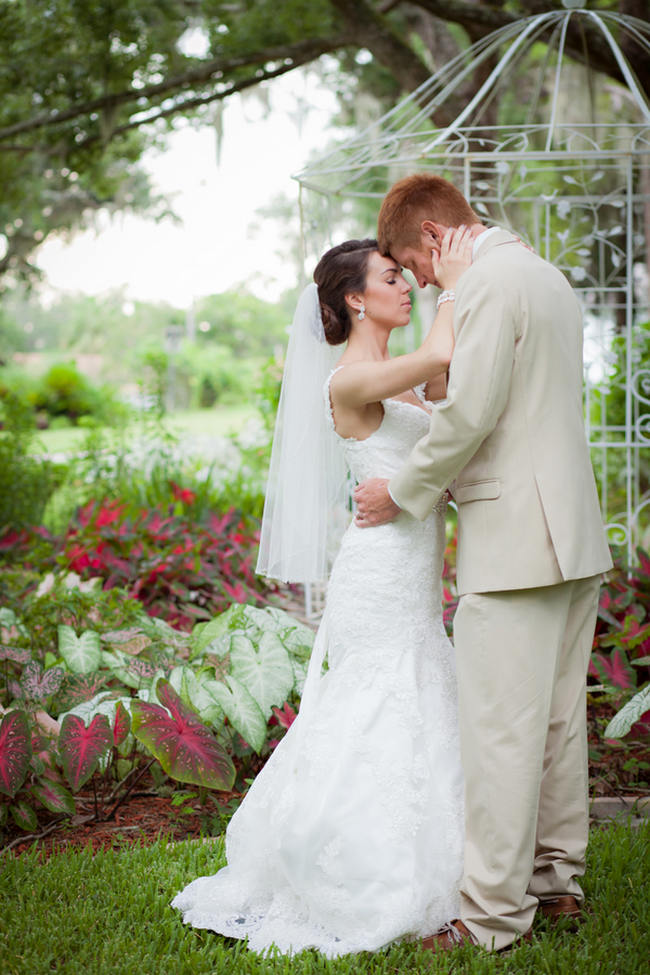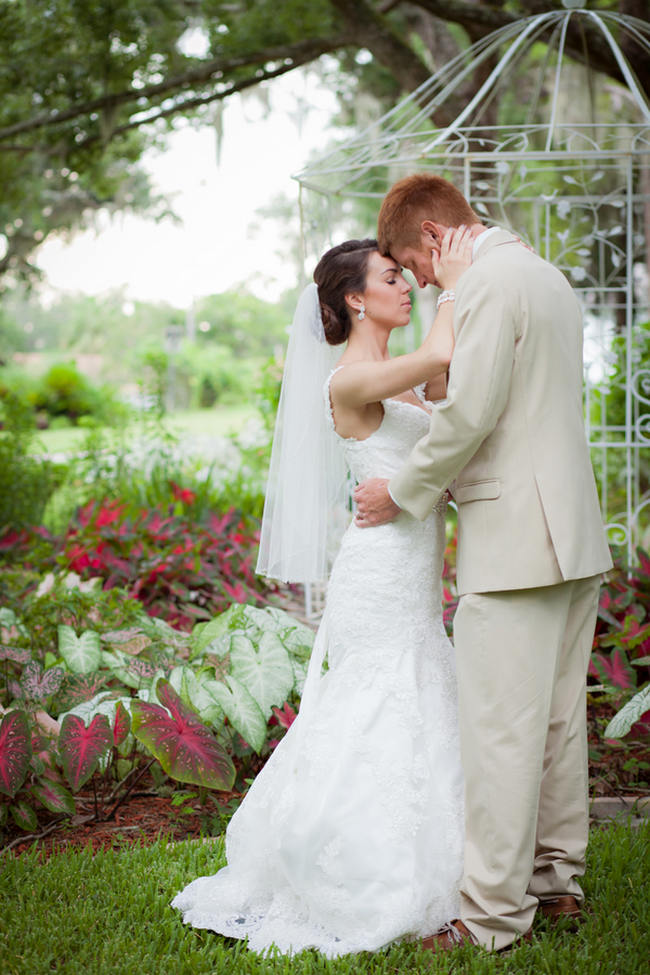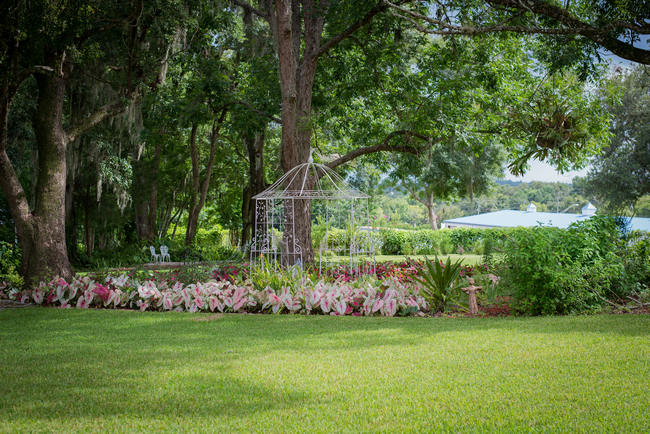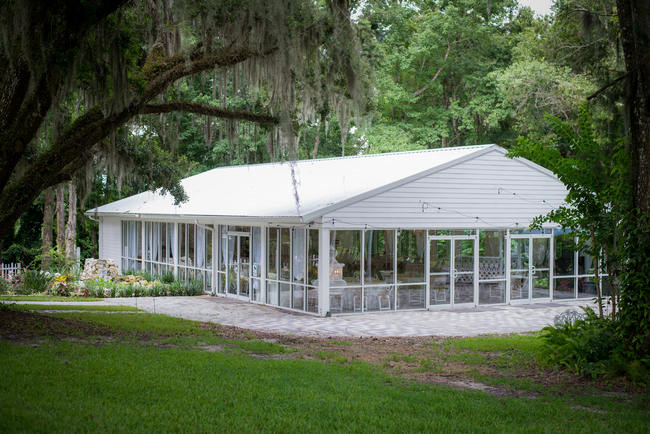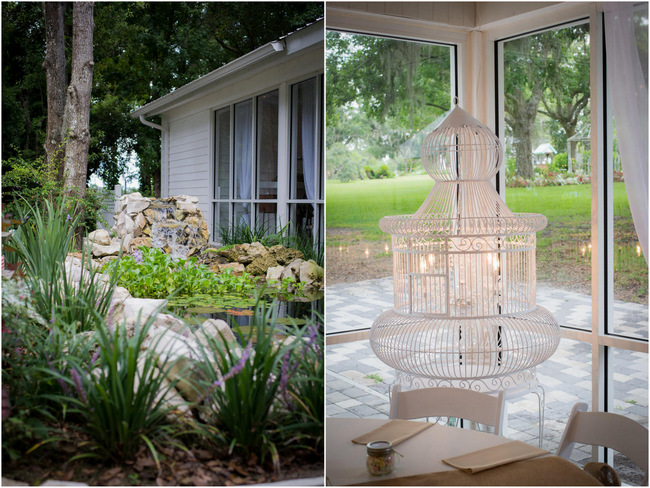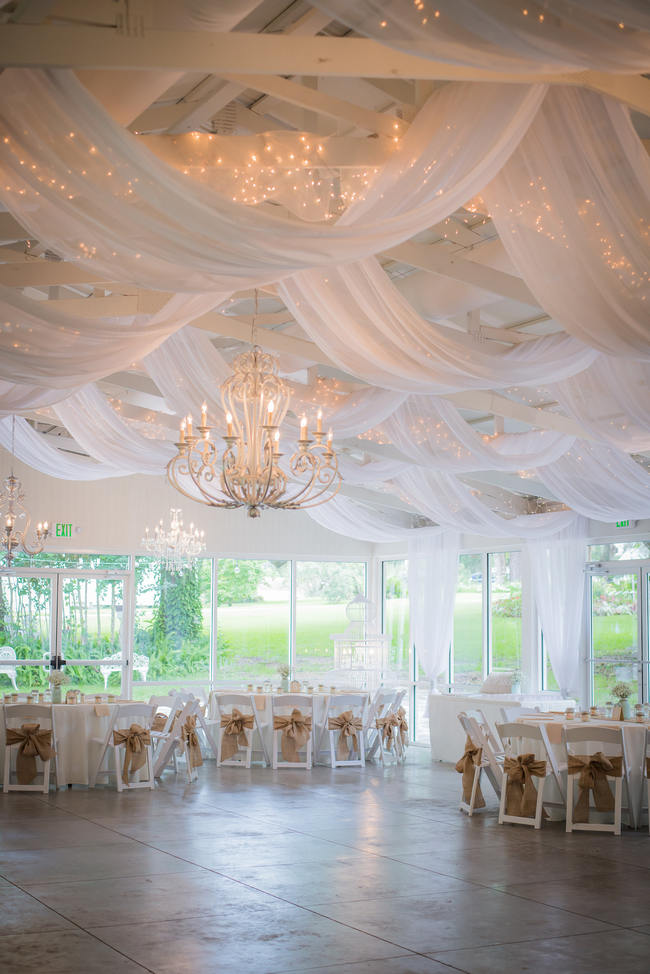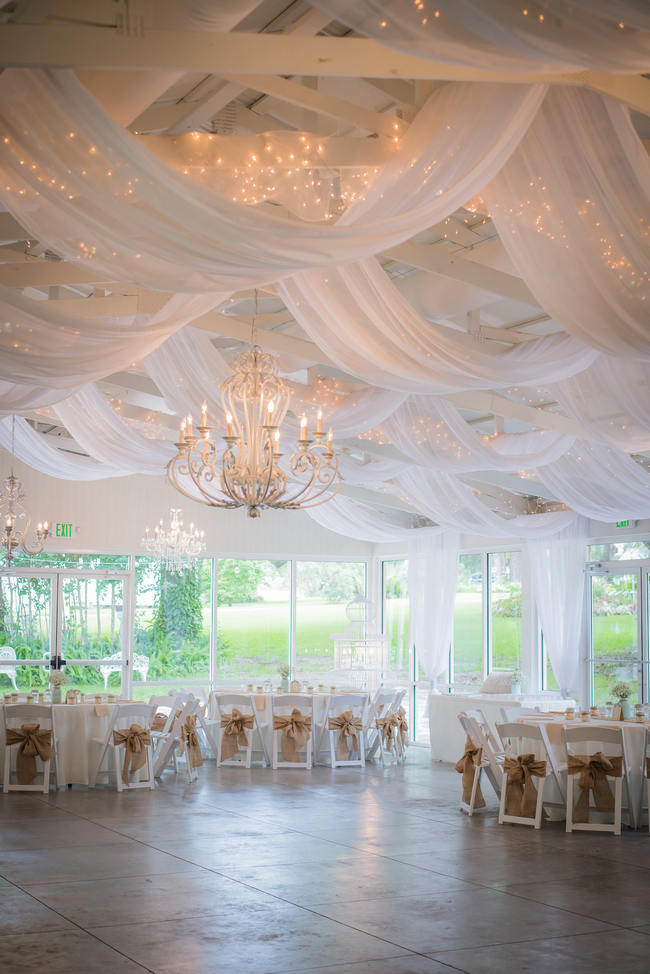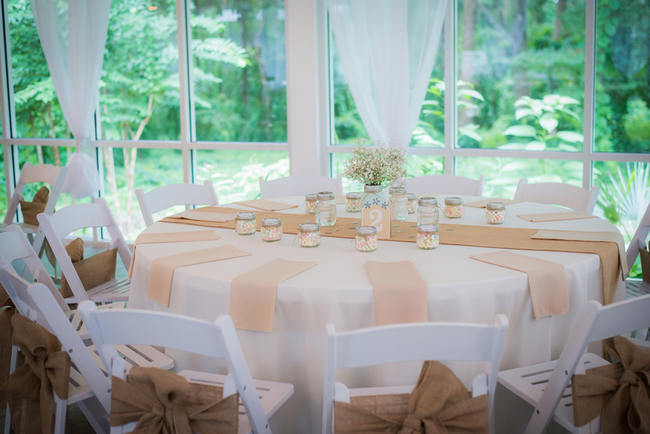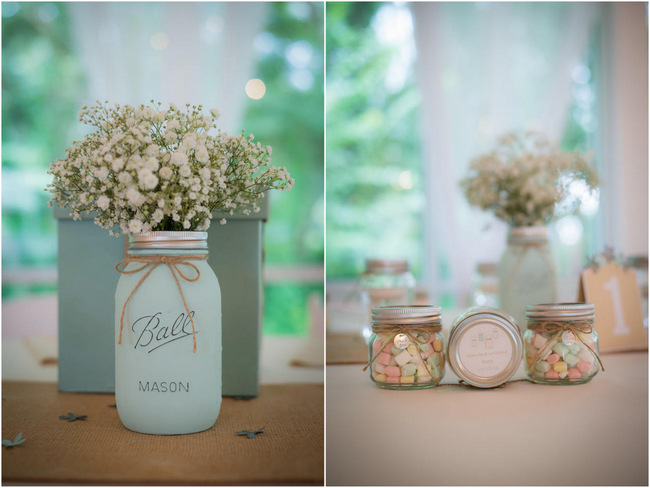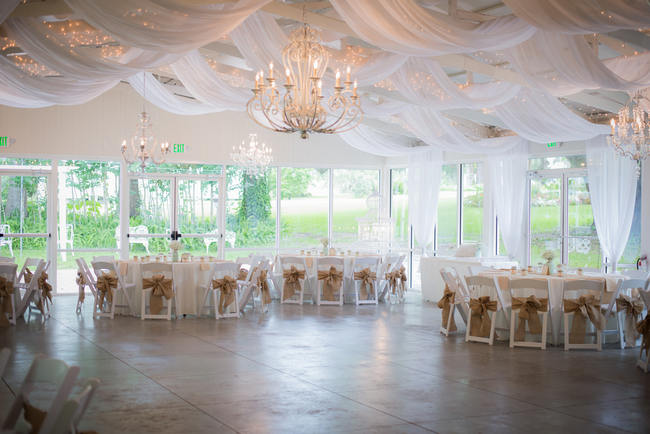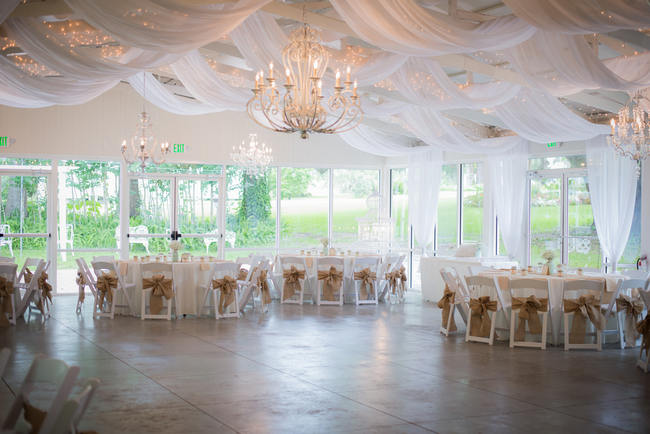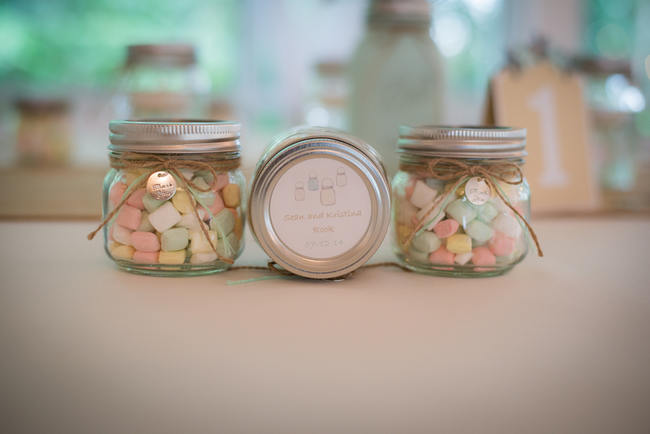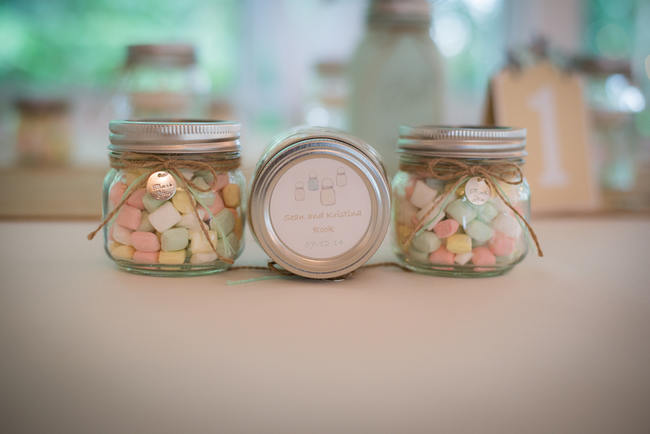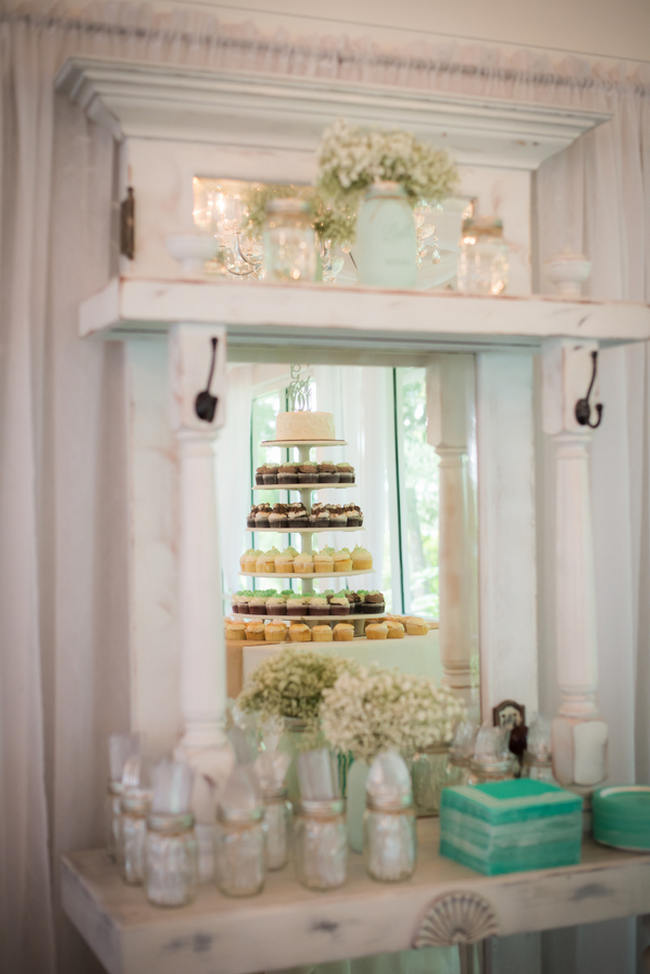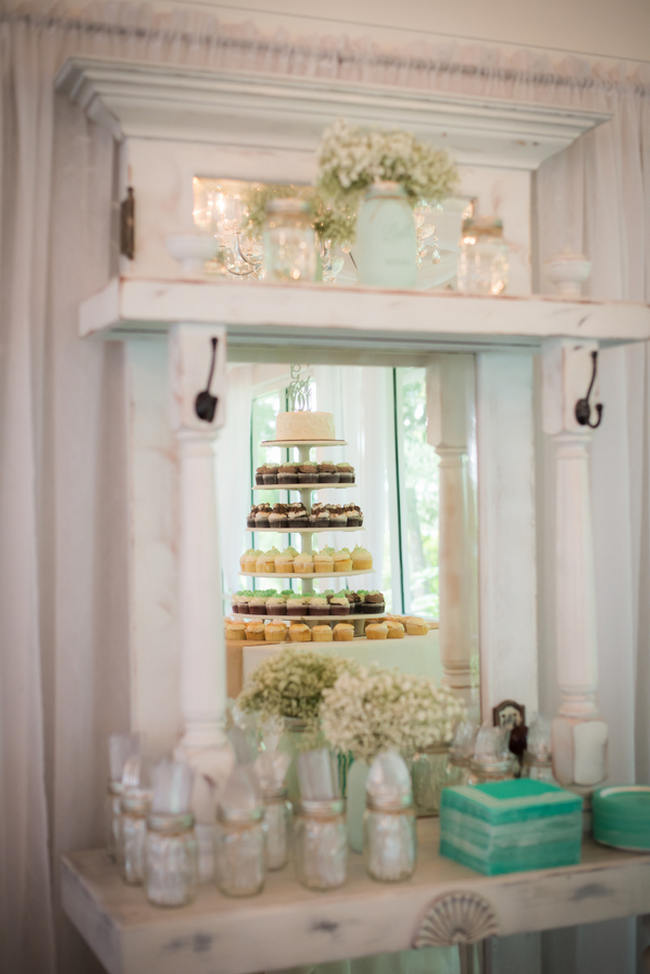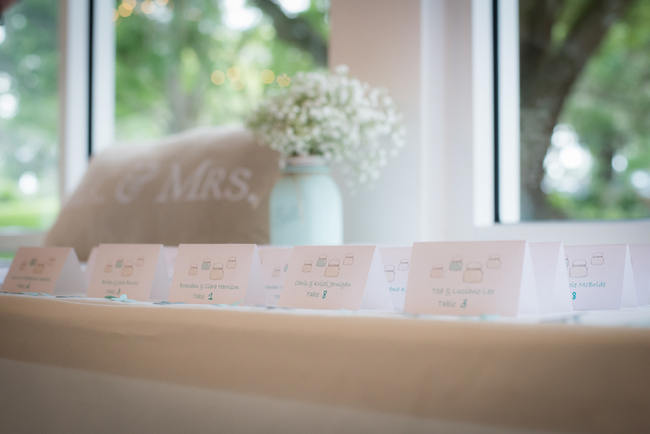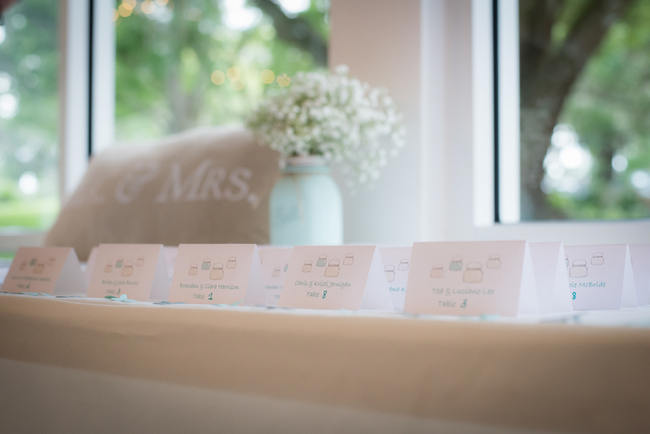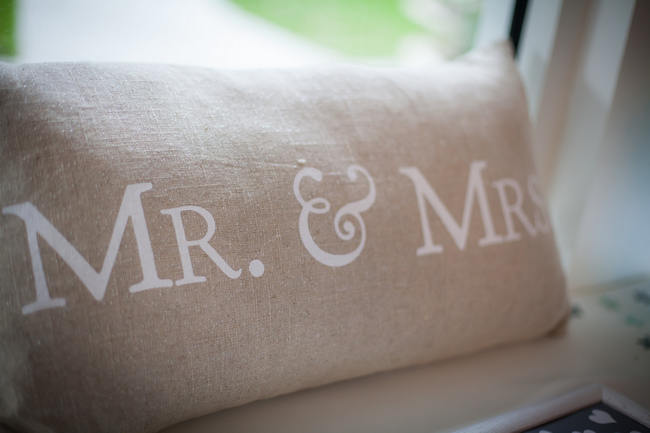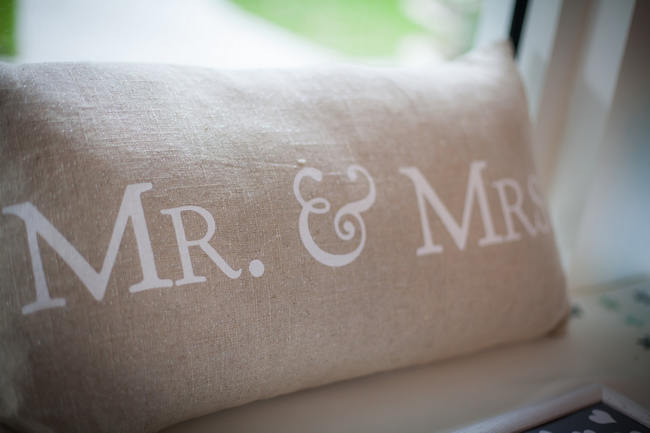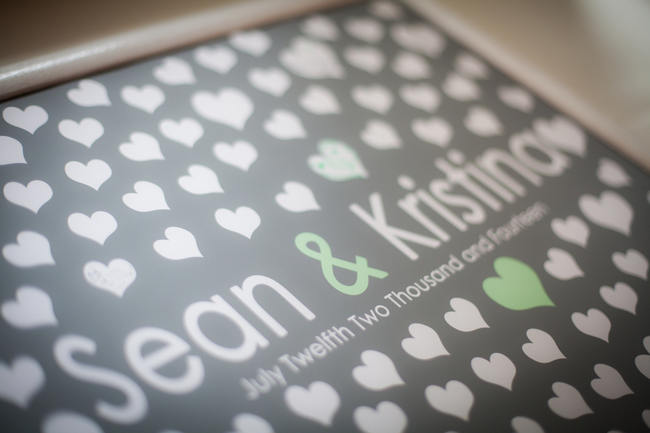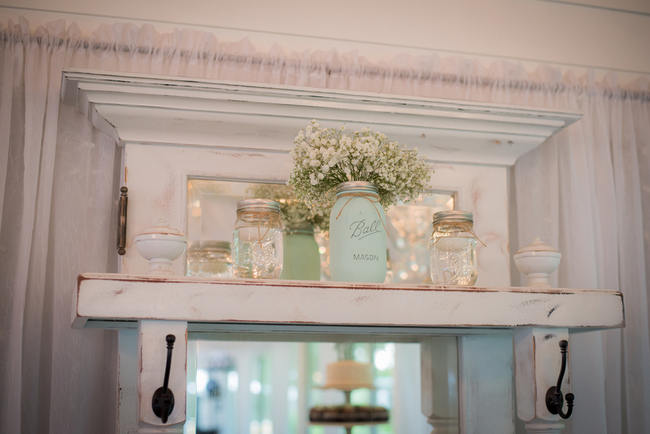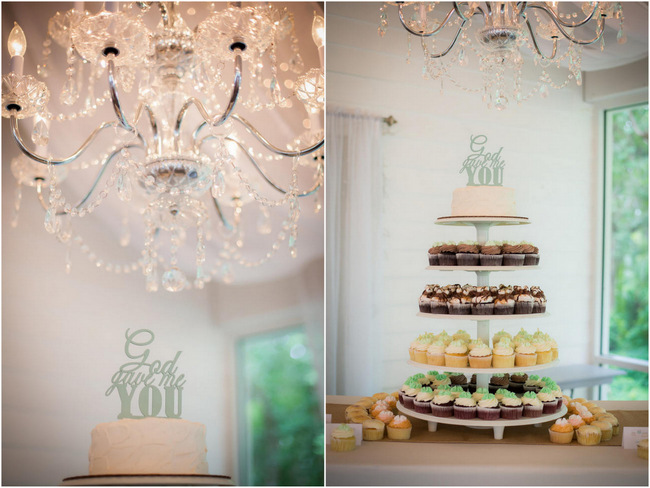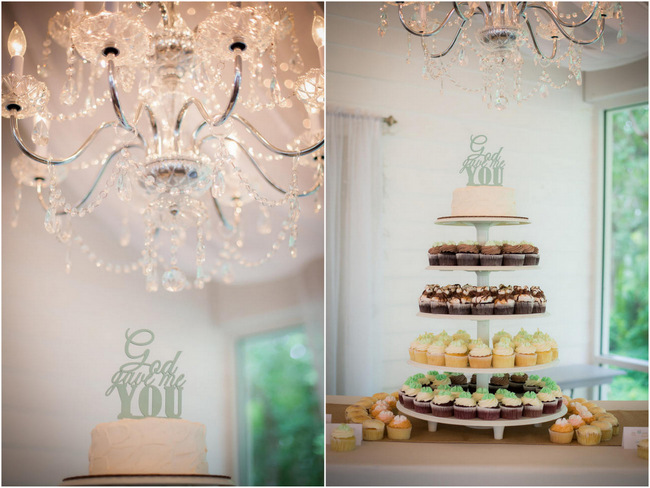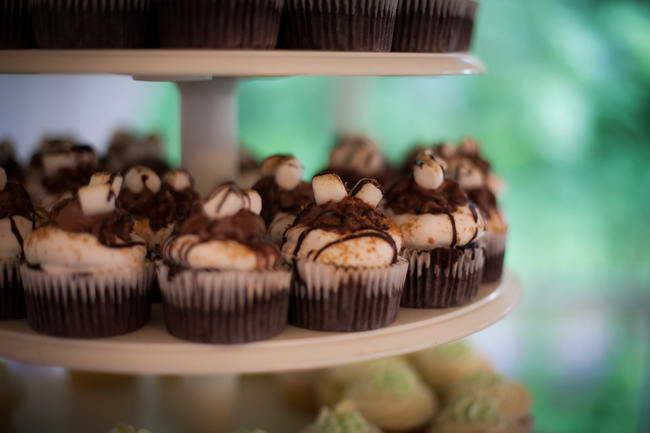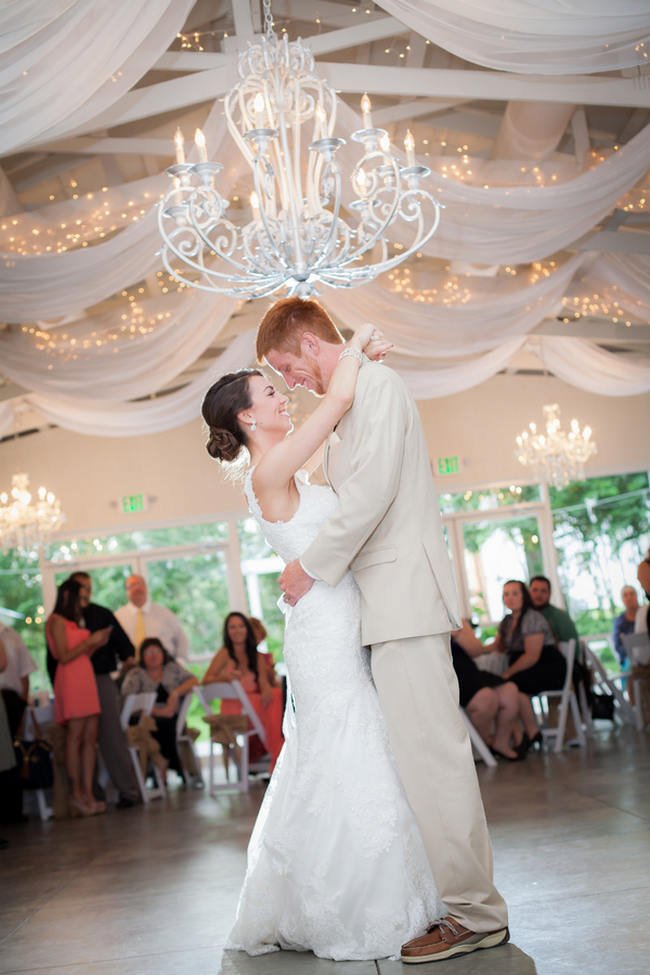 DIY Baby's Breath & Burlap Country Wedding
Love Story: I work at a gym in Sean's old neighborhood –  he would come in to "workout", but I knew he was there to flirt with me. After trying for several weeks just to get my number, we finally hung out. Only after spending a couple hours together here I knew he was the one my soul had been searching for. I started thinking about the vows I would share at our wedding, what we would name our future children, I just knew he was the one. There was no doubt about it as he had already become my best friend. Little did I know that Sean had asked my dad for permission to marry me, arranging for my late grandma's wedding diamond which he had set in the style I have always dreamed of. He then planned a beautiful night out for our six month anniversary. He took me to my favorite restaurant and when our dessert came out, our plate had written in chocolate syrup (yum) "Will you marry me?" Sean moved out of his seat, got done on one knee next to me, and asked "Will you marry me?" Somewhere in between my tears of joy and deep breaths I said "Yes!" I wouldn't have wanted that night any other way. To us it was perfect!
Bridal Style: My dress style was a fit and flare. When I went to find a dress I expected to buy one off the rack because we planned our wedding four months from our engagement, but luckily the brand Essence of Australia can do a ten week rush. Once I slipped into the sample I knew that was the dress. It showed all my curves just right and had plenty of coverage. I wish I had more reasons to wear it! 🙂 Since our wedding was in the middle of summer I knew I needed to have my hair up. I found a couple different pictures of brides on Pinterest and my stylist suited for my hair type. For my makeup I watched a ton of YouTube "how to" videos on makeup and I did it myself! For my bouquet since I knew I wanted to keep things simple and elegant I chose white hydrangeas and baby's breath for the bouquets.
Bridal Party Styling: The bridesmaids wore grey dresses I had chosen from David's Bridal. They were a flowing, knee length, chiffon dresses. To bring in the mint we added a flower under the girls bust. I didn't want the girls to wear matching shoes so they were able to choose what ever nude style shoes they were most comfortable in. The groomsmen wore tan suits, with ivory shirts, and a mint tie. They also didn't have to wear a specific shoes, we felt which ever brown shoe they liked would be fine.
Groom Styling: Sean wore a tan suit like the groomsmen but instead of a mint tie he wore a ivory.
Wedding Ceremony: We had the ceremony at the church Sean and I attend. We put some baby's breath on the end of the pews. We made sure our ceremony was around twenty minutes to keep it short and sweet for our guests. I walked down the aisle with my father to the theme song from Forrest Gump. It's a beautiful song.
Wedding Guest Book: Instead of a regular wedding guest book, I went onto Etsy and found a customizable wedding guest poster where people could sign inside their favorite heart.
Wedding Reception:  We kept the decoration classy and simple. Nothing gaudy or over the top. For our center pieces we painted quart size mason jars with mint chalk paint, tied twine around the top and placed baby's breath in them. One painted mason jar was placed on top of the burlap runner in the middle of each table. Surrounding it we put three clear, smaller mason jars with water and floating candles. Instead of having a cake that takes time to be cut we went to a local cupcake shop and picked six flavors of cupcakes. Those were a huge hit.
Wedding Playlist: A huge portion of our playlist was 90's music. The song we picked for our first dance really describes us so well. It is by Miranda Lambert called "Making Plans" a must hear song!
 ♥ ♥ ♥ Vendor Credits ♥ ♥ ♥
Venue Saxon Manor Wedding & Events // Photographer Stephanie Dishman   // Dress Cc's Bridal Boutique  // Brides Hair Christine Lisk at Capelli Salon  // Brides Make-up: DIY // Flowers Flower House III  // Cake Sugardarlings  // Music Chad Stypmann // Suits Men's Wearhouse
Stand Out Vendor: Our photographer, Stephanie Dishman, helped us a lot with time organization. Since Stephanie has done many weddings before ours she was the one who gave us time guidelines to go by. It was extremely helpful and made our day go very smooth.
What an awesome way to start the week! Now, before you head off be sure to browse through our DIY Wedding archives here, and find loads more burlap-inspired beauty here. xox