An Aura of Intoxicating Romance ♥
It's moody, it's romantic, it's a modern-African inspired love affair. The lens of creative wedding photographer, JoAnne Stokes, brings us a brooding bridal fashion editorial dusted with warm hints of orange, spices and cinnamon, blending together elements of a traditional Western wedding with a subtle touch of face paint and beautiful ethnic African influences.
Diamant Estate set the scene for the bridal fashion editorial filled with dramatic lighting and an aura of intoxicating romance, featuring a fabulous flowing a-line wedding gown with intricately beaded bodice from Olivelli Cape Town. Hair and make up artist Clarita Smit styled our model's lovely locks to perfection, accompanied by a bevy of South African bridal blooms from Aartsappel.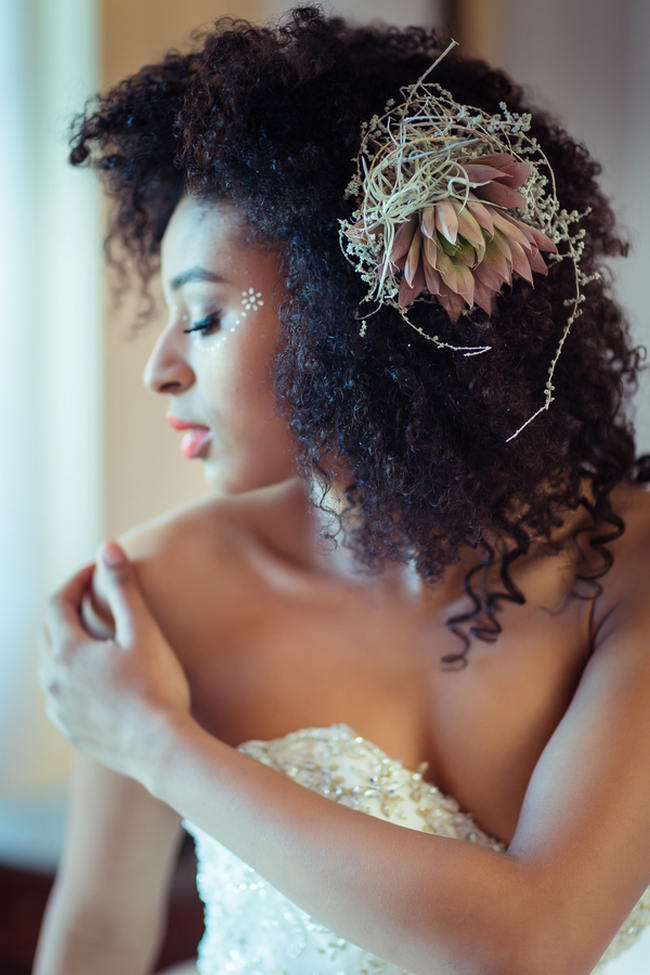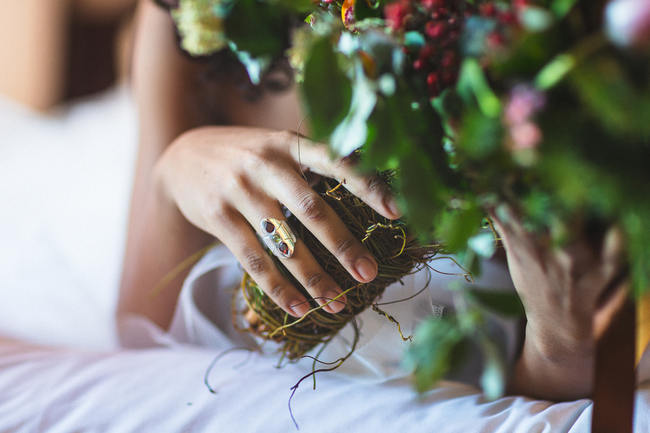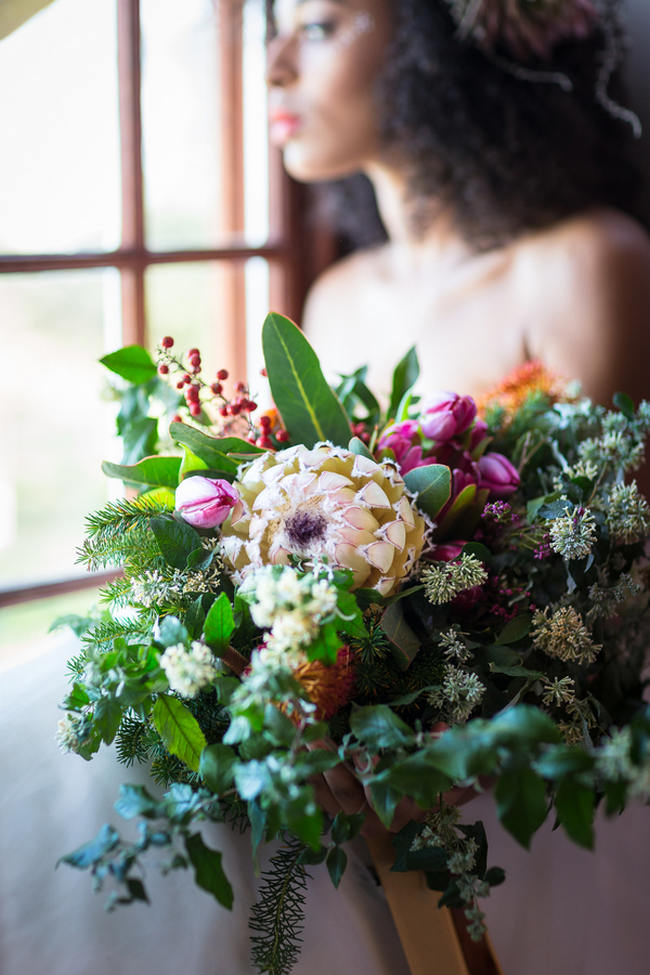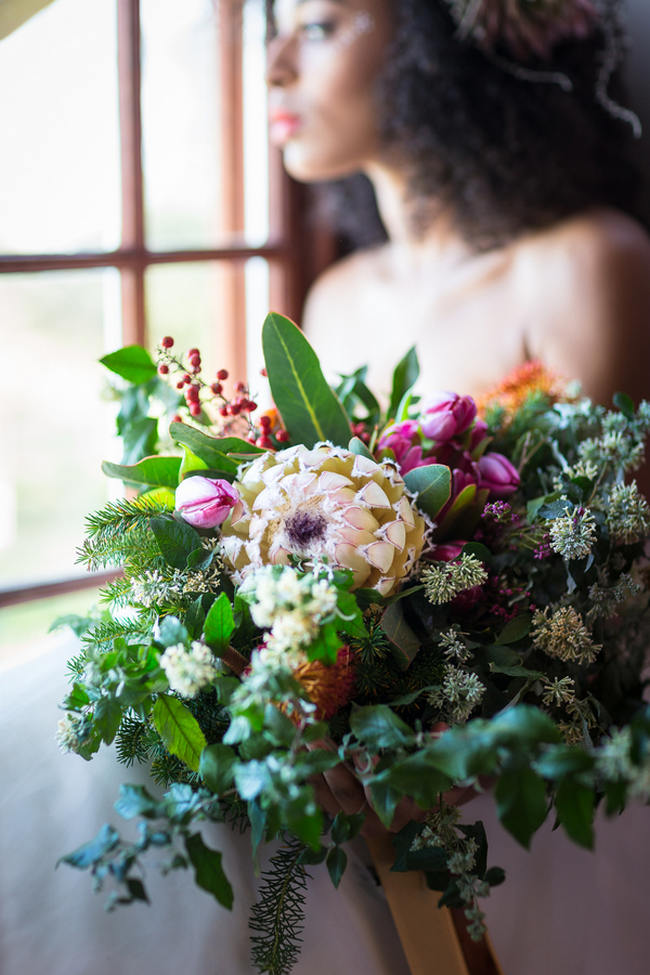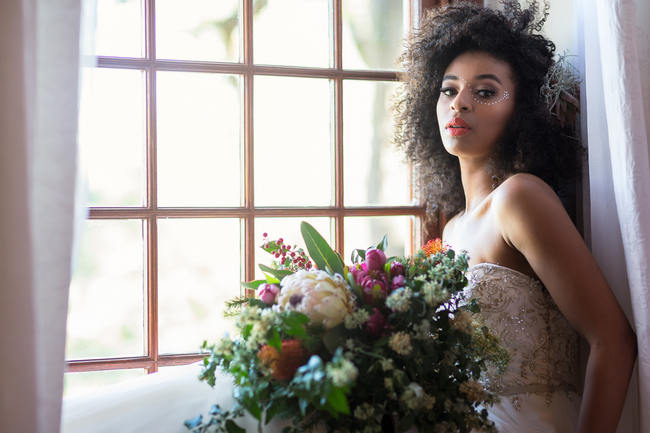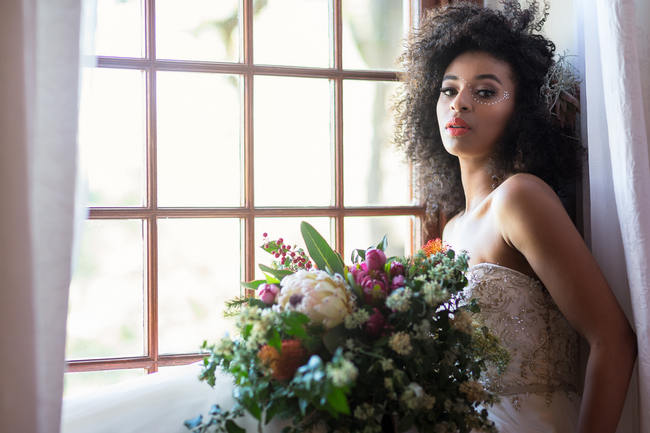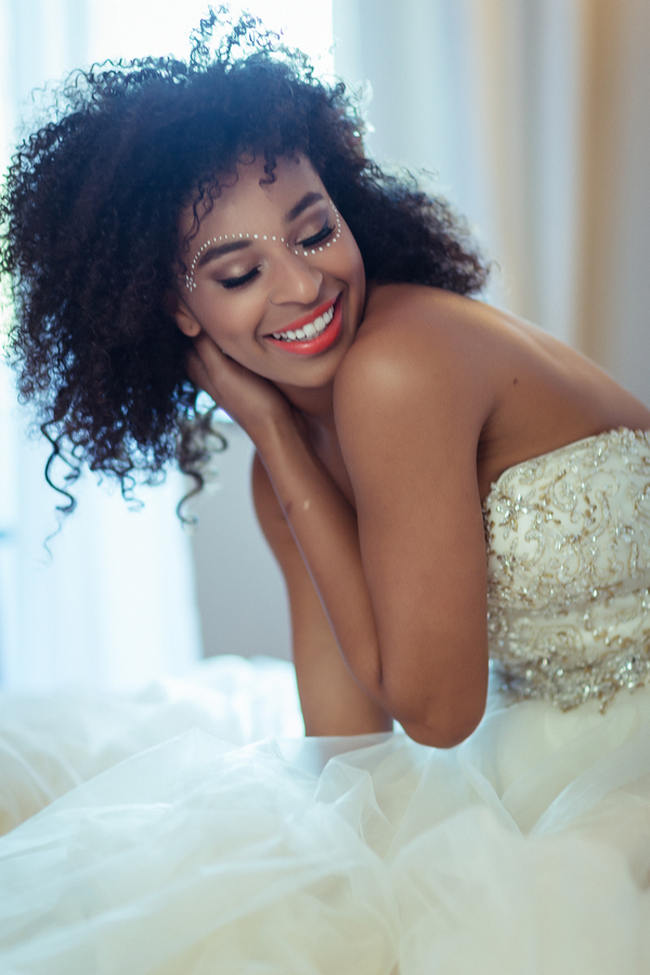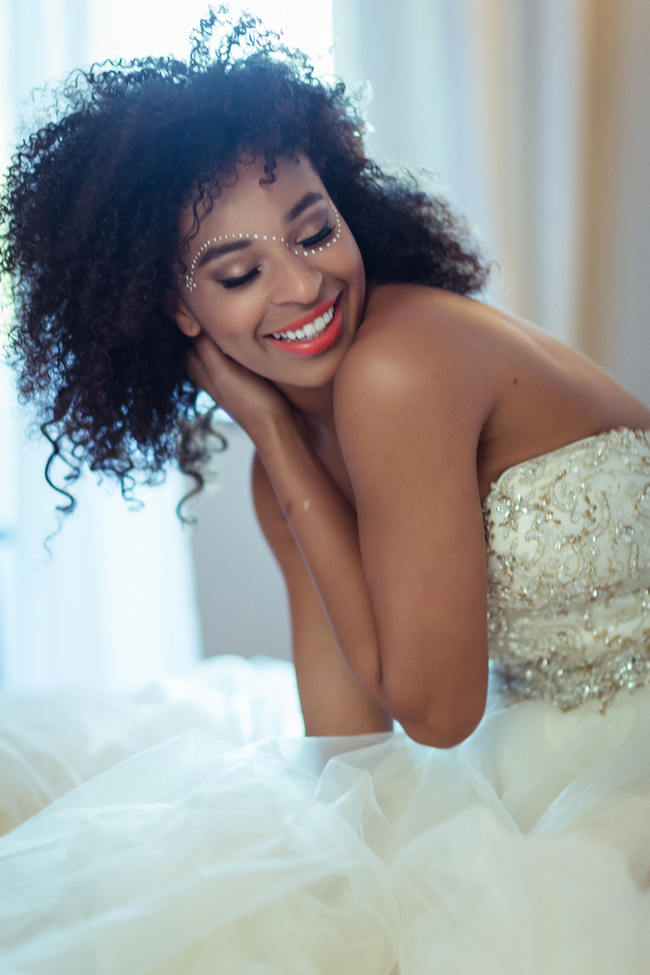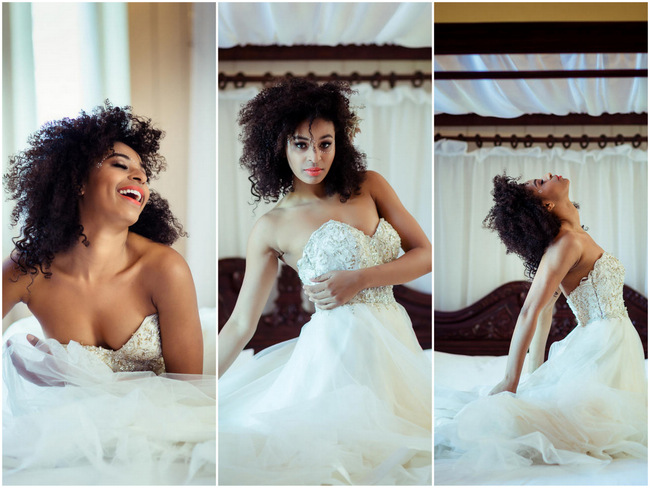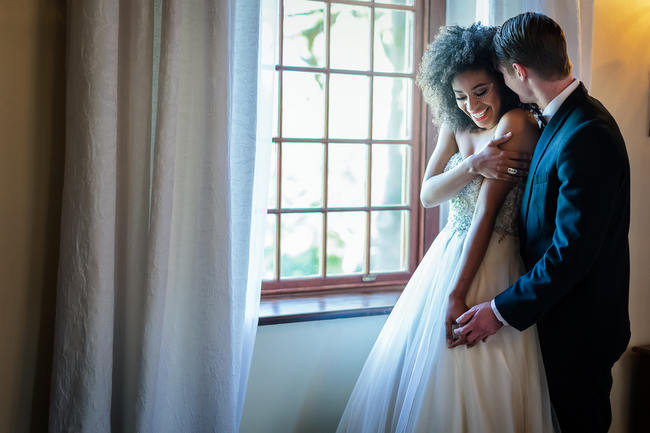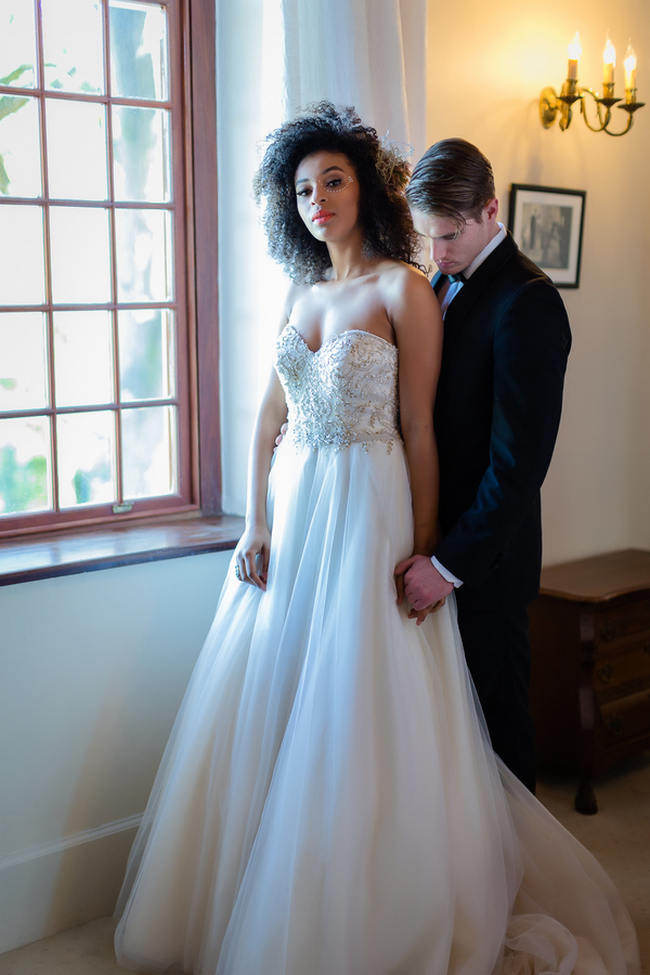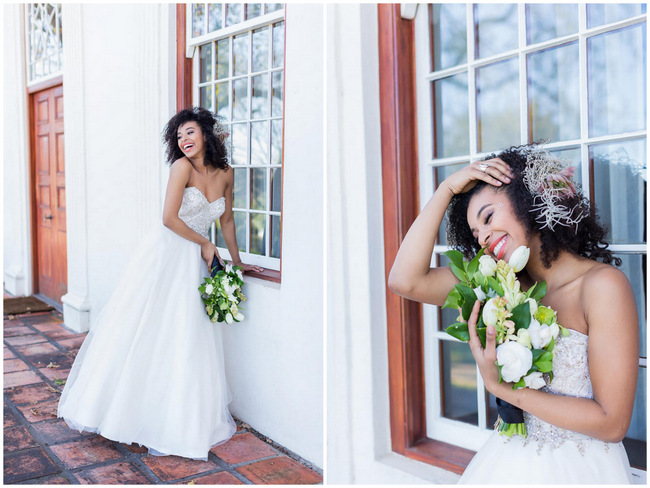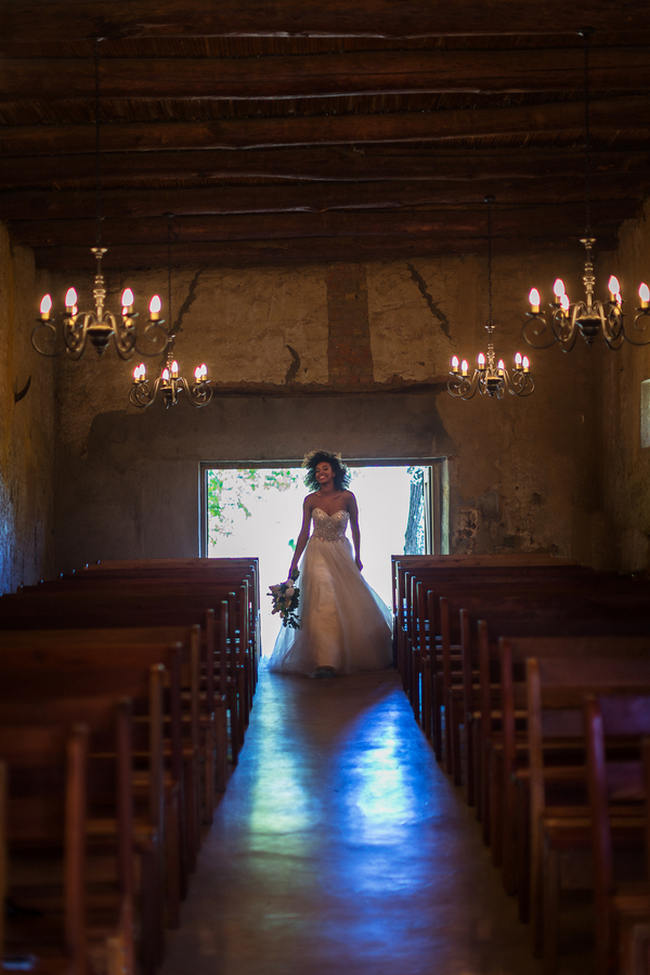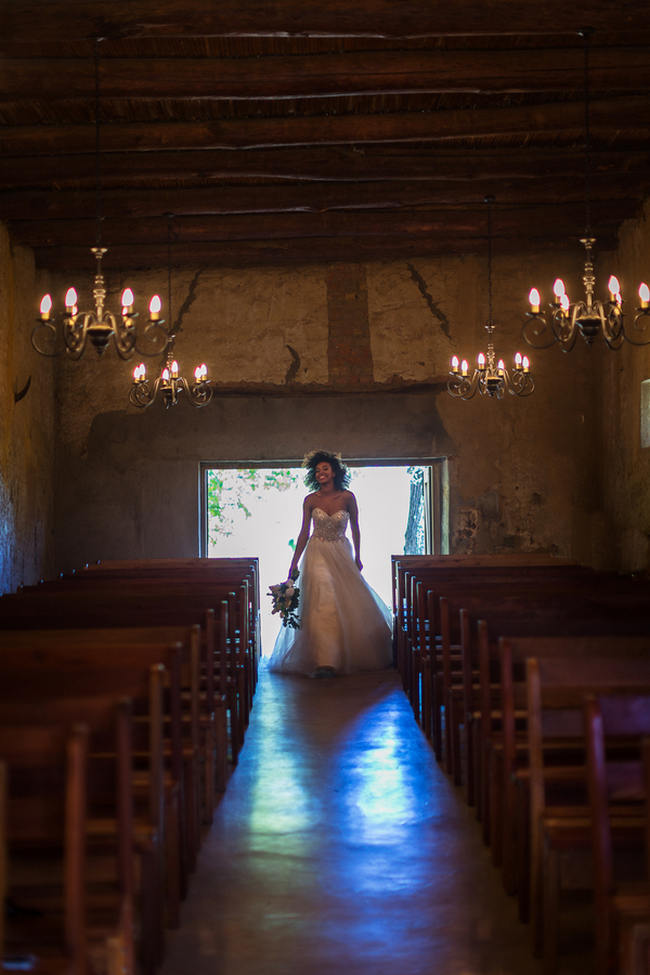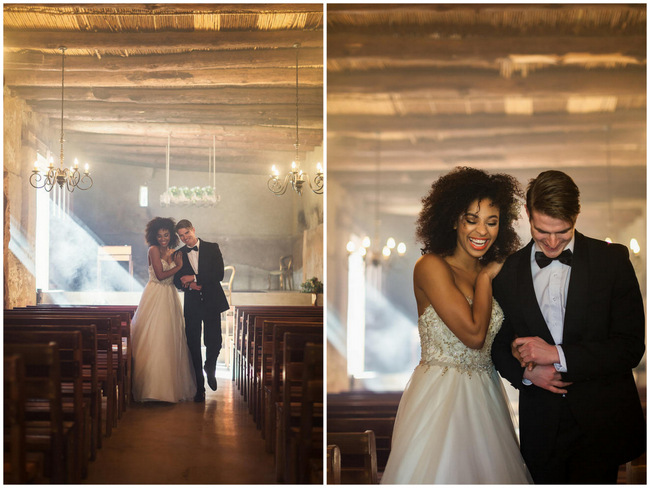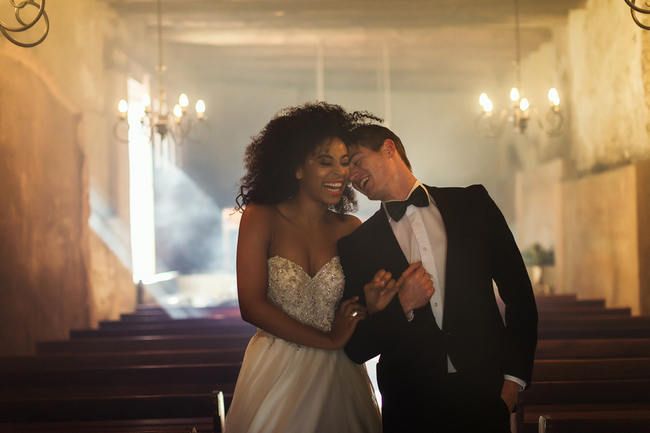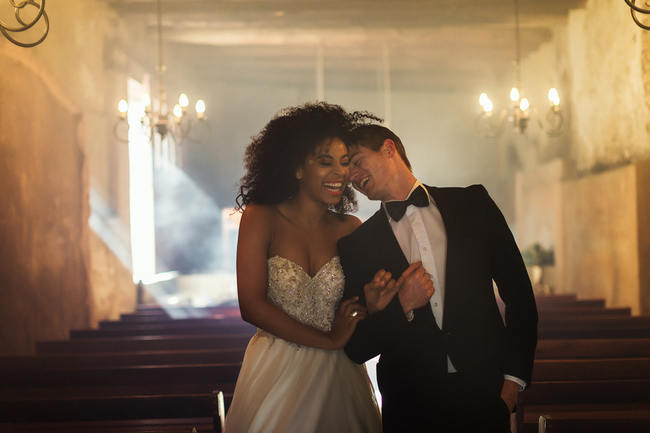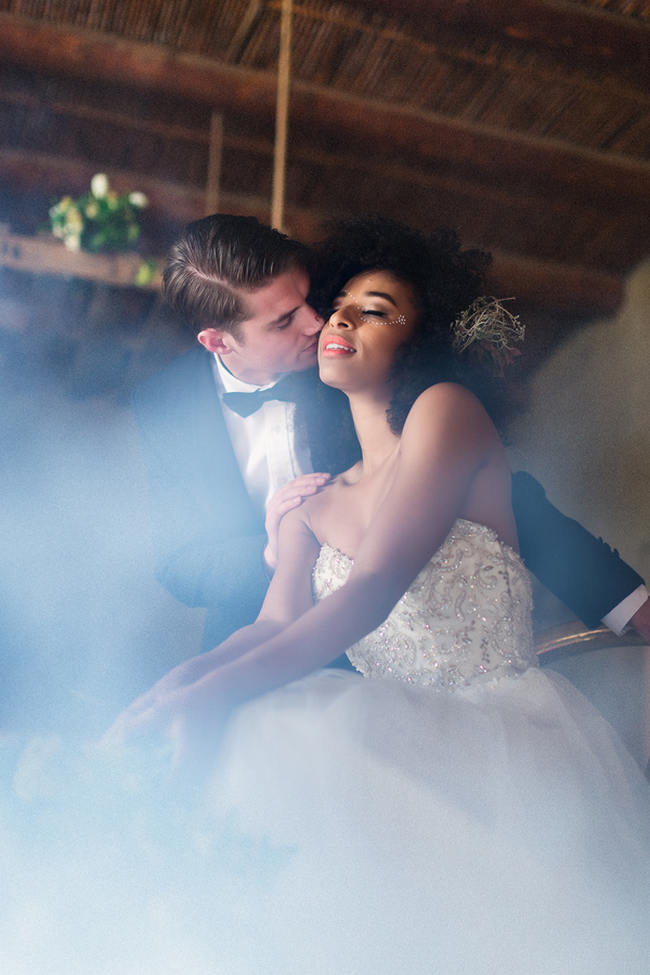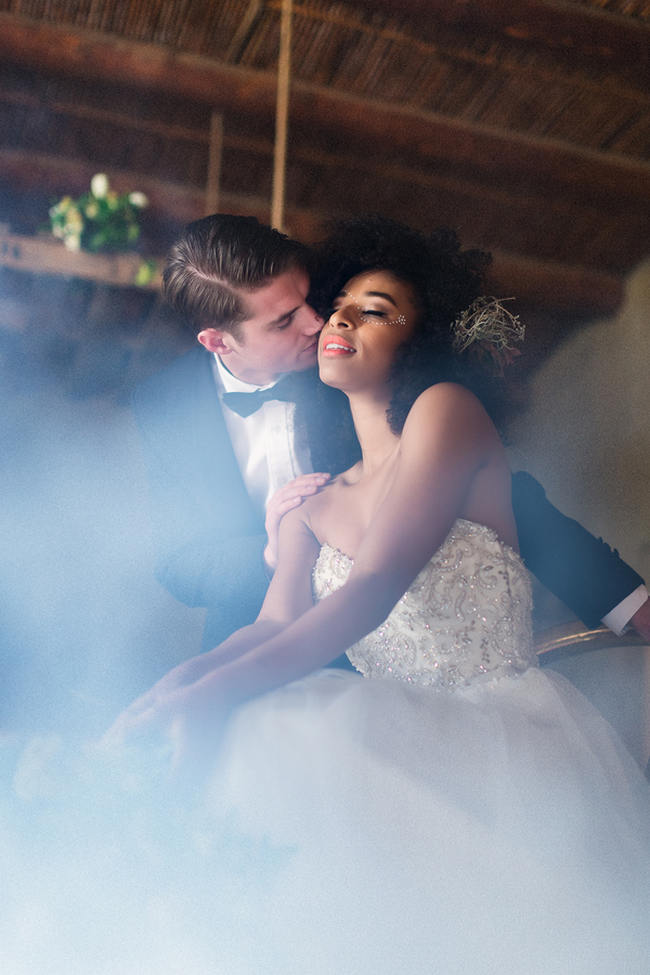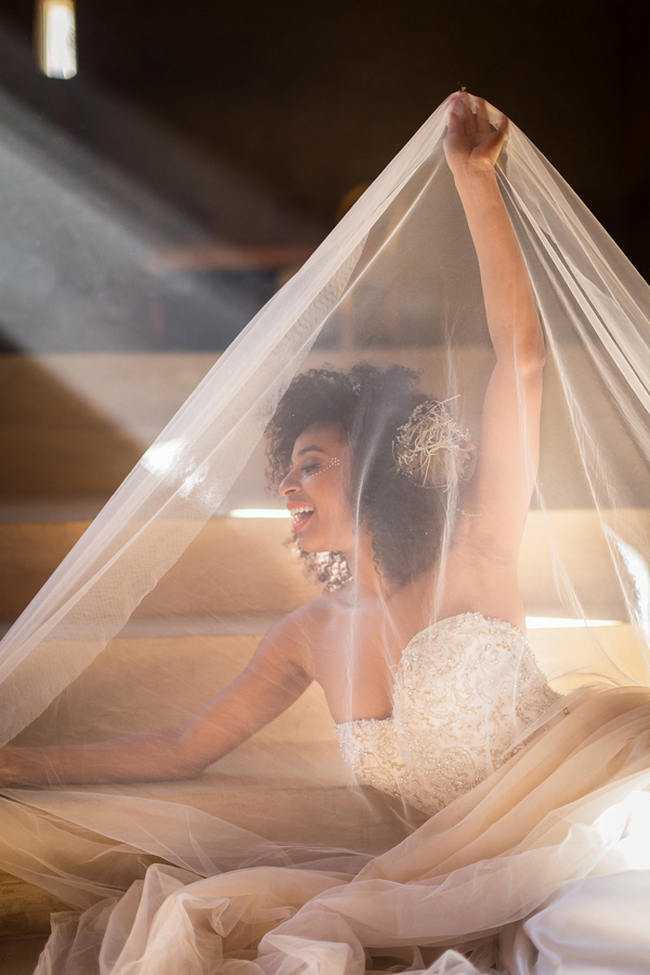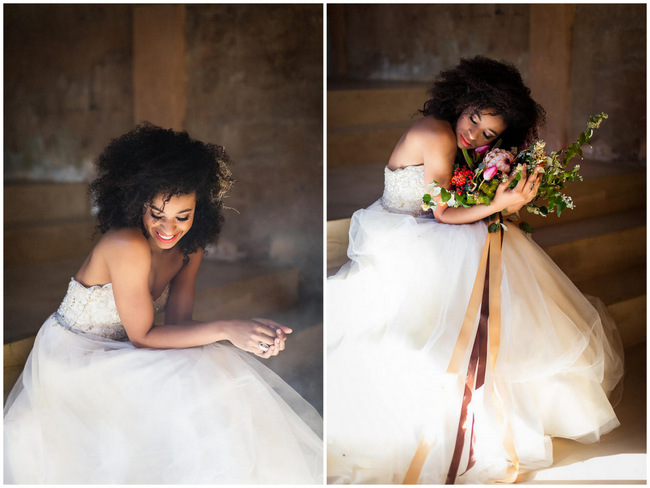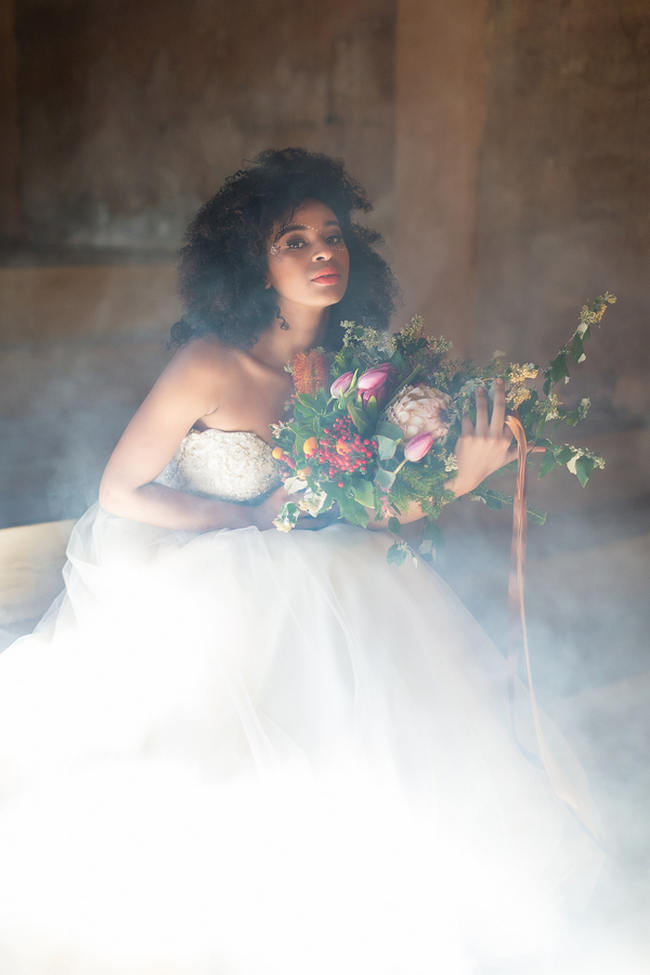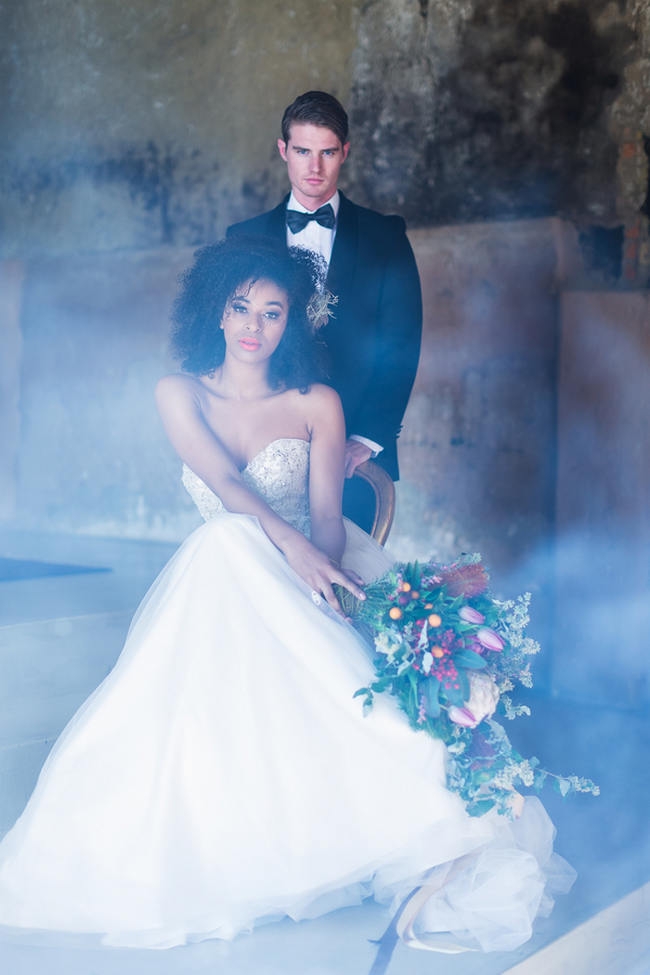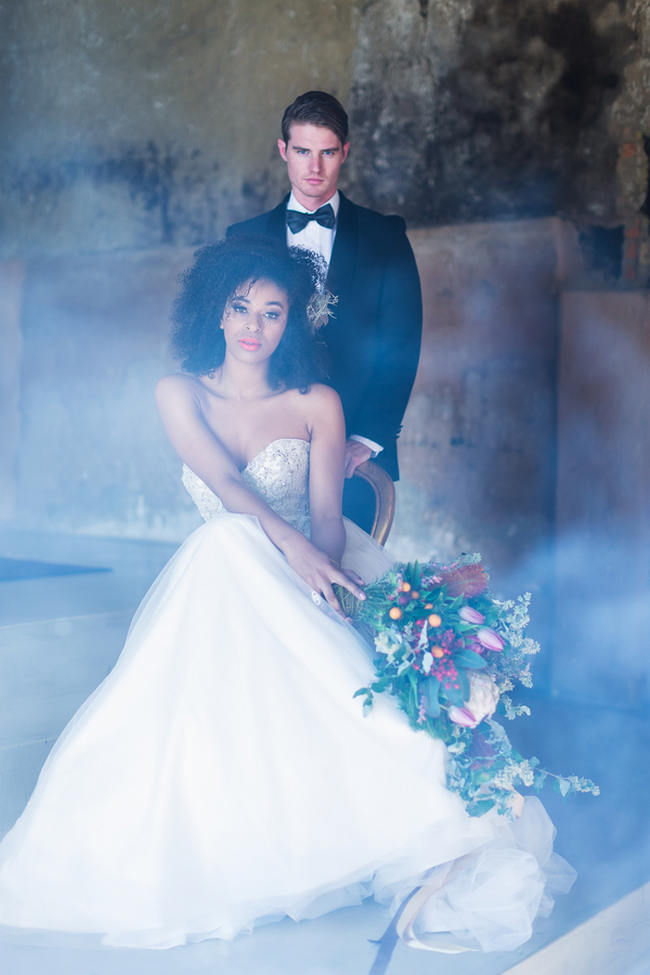 ♥ ♥ ♥ Credits ♥ ♥ ♥
Photographer: JoAnne Stokes //Hair & Make Up Clarita Smit Make-up //Flowers Tanya from Aartsappel // Venue Diamant Estate //  Jewellery Jessica Jane // Dress Olivelli Cape Town  // Models: Rafaella Lemes from Topco Models and Julian Naderer