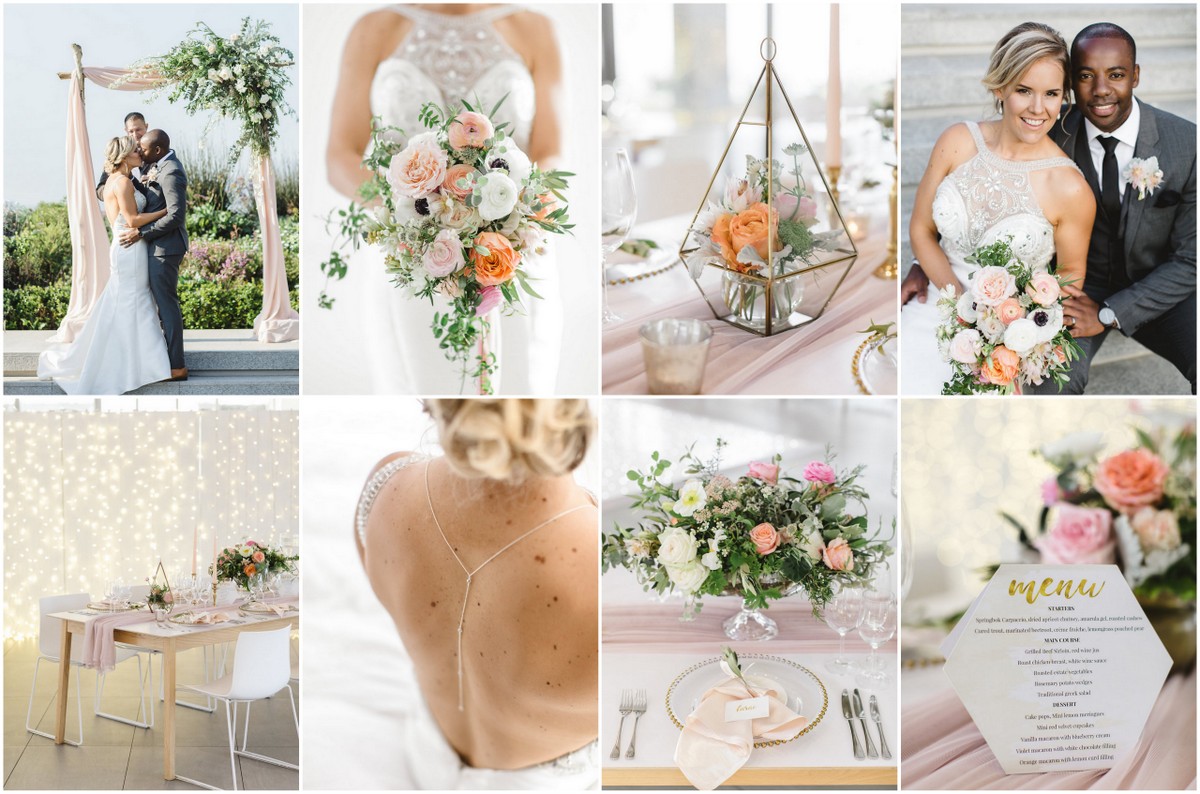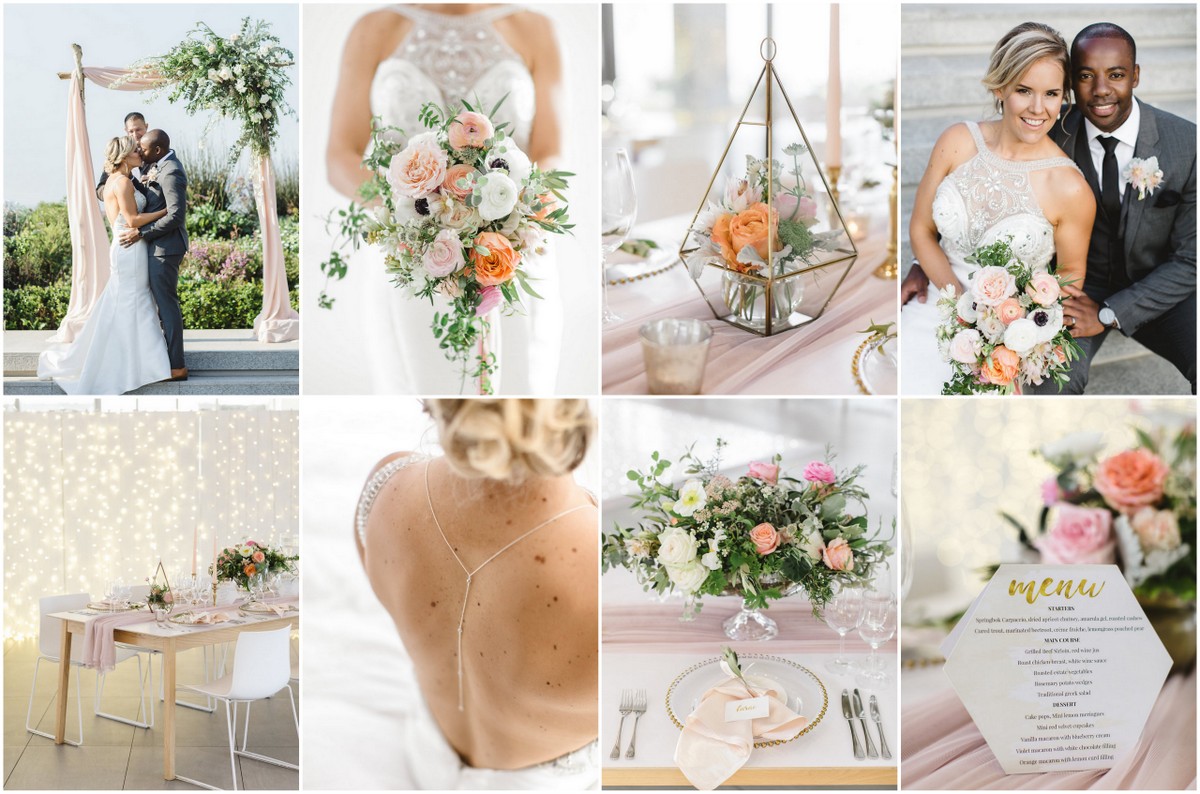 You know how we love ourselves a destination wedding joining families from across the world! That's just another reason why we we're swooning over today's gorgeous coral, peach and mint spring wedding. Lovely bride, Amanda, is Canadian and handsome Tawanda is Zimbabwean. They met at the University of Saskatchewan, and after 8 years decided to tie the knot abroad in an elegant destination wedding just outside Stellenbosch in South Africa! 
Amanda worked with wedding planner Cara Lee Mc Laughlin of Mosaic Weddings as well as flower and decor specialists Botanica to create a coral, peach and mint wedding. "I wanted some pastel colors with a few pop bright pops of coral and pink, which we accented with gold." The couple planned a romantic celebration filled with florals, family and friends. The couple was so relaxed about the entire wedding planning process that at the end of the night they decided to cut their bouquet and garter toss so that they could instead use the time to dance and visit with guests.
Seriously, do these two not just spell out #WeddingGoals?! Get ready to swoon over all this gorgeous imagery captured by photographer Catherine Mac. YASSS!!!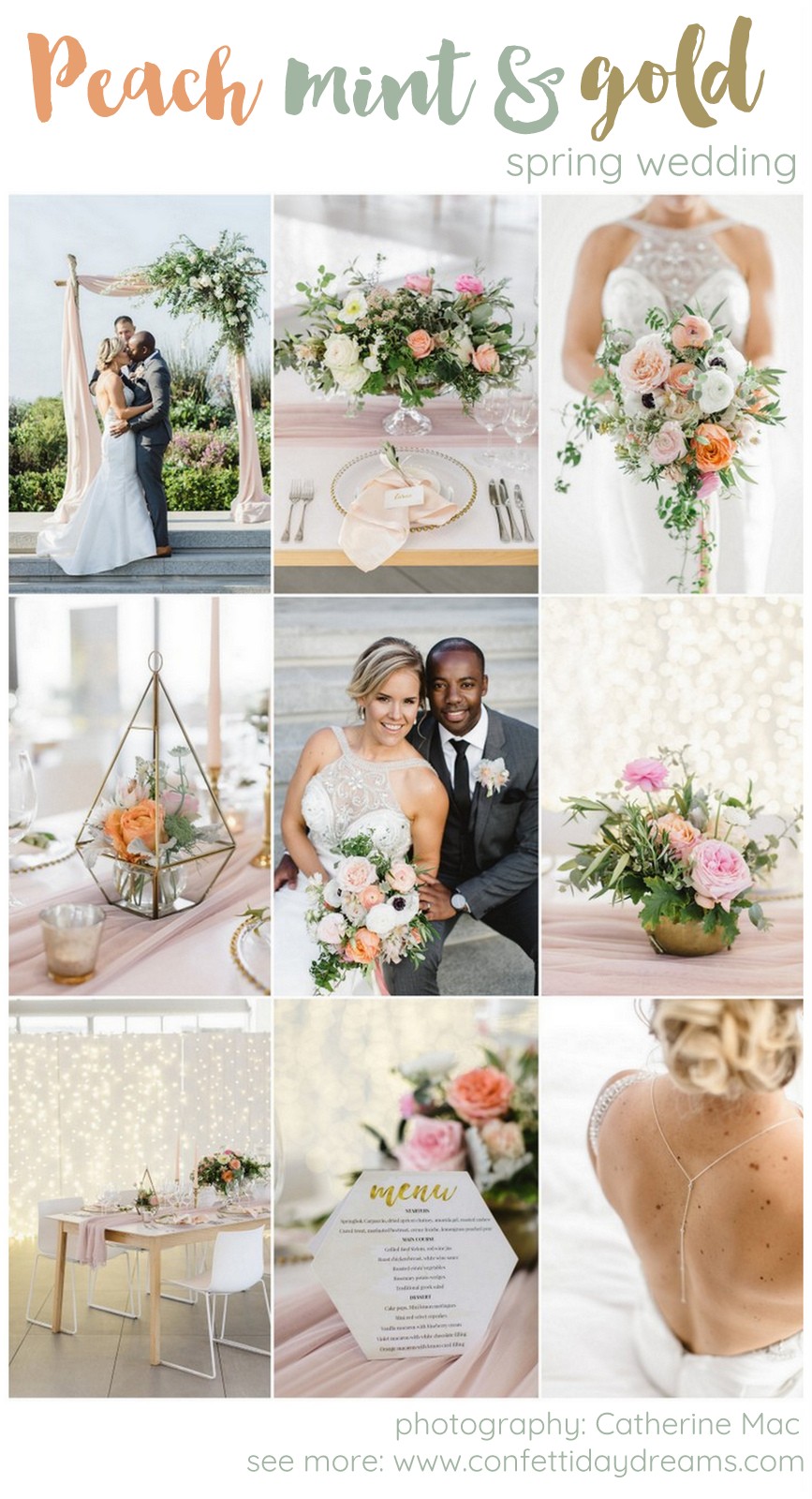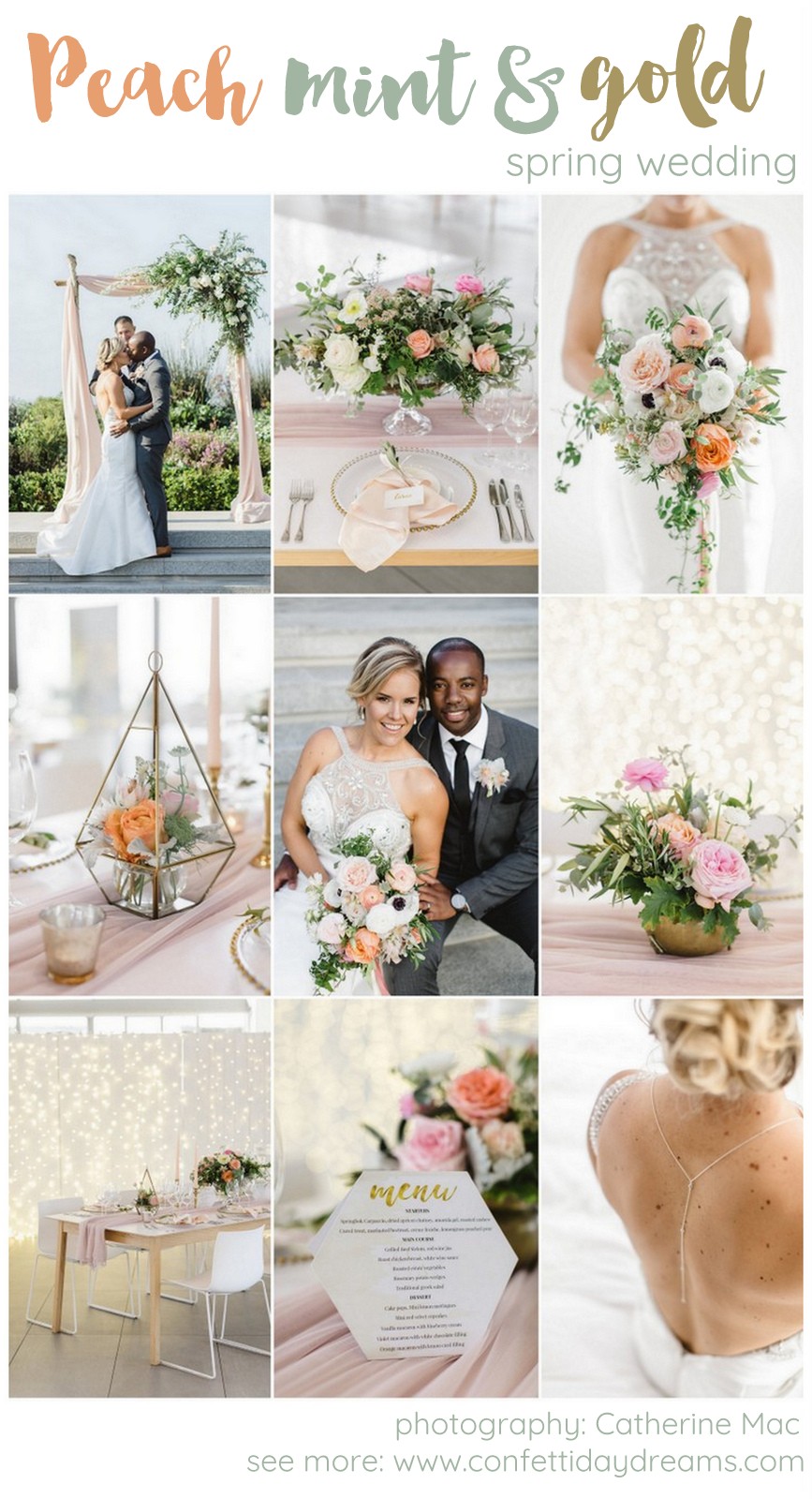 Our story: We met while we were both going to University of Saskatchewan. At first it was so easy for us because we were both dedicated students so pretty much all of our dates were "study dates." After we both graduated we found common interests like snowboarding, going to the gym, dogs etc that kept the love strong! We did long distance for about 3-4 of the 8 years we were together before getting married, they were tough but your heart does grow fonder when apart.
He proposed to me on a snowboarding trip, I was kind of expecting it and waiting for him to get down on one knee while on the hill, but instead he waited until we got back to the hotel room. He had made a HUGE sign out of post-it notes that spelled "Will You Marry Me?" and on each of the post-it notes was a memory from when we were dating.
Coral Peach and Mint Wedding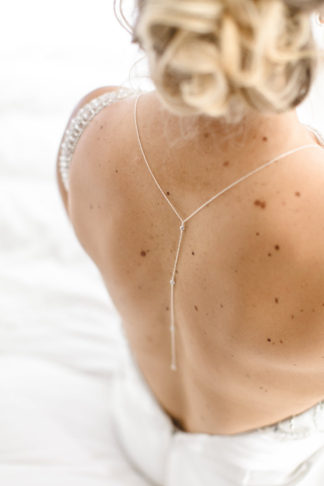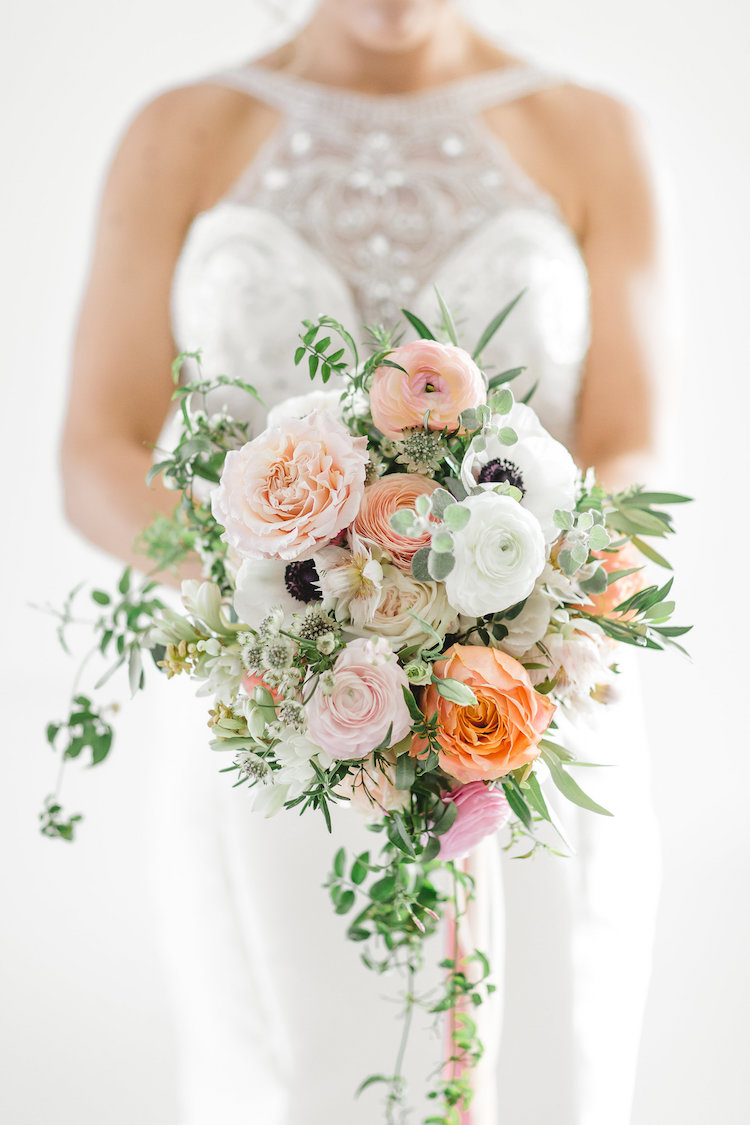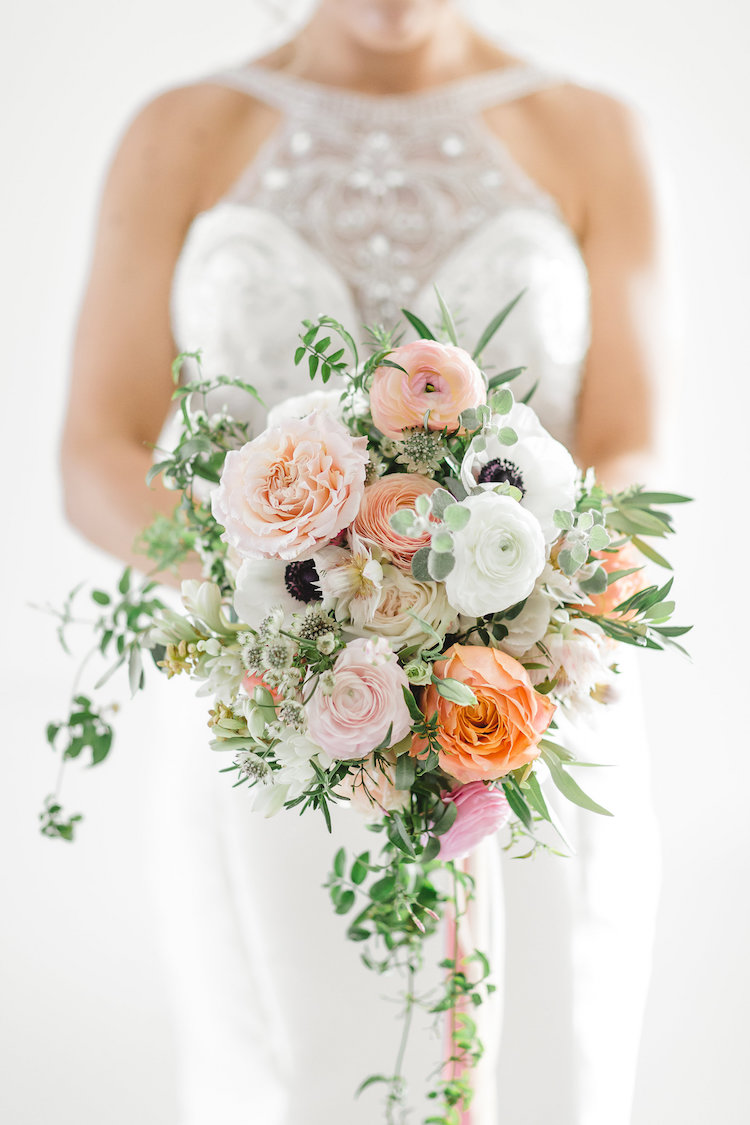 I wanted a bouquet which flowed well and was a little more laid back. I know nothing about flowers so I told the florists what colors I wanted and she worked her magic!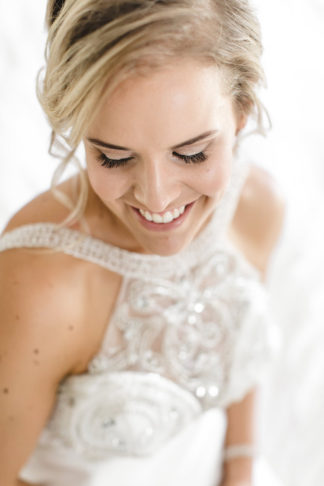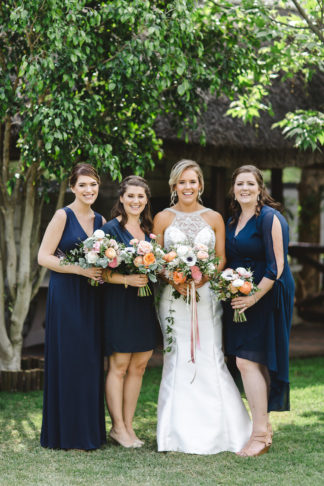 I found my dress after 1 day of shopping! I loved the neckline and all the details on the top. I had it altered to have the open back and the little bum scrunch in the back. It was pretty comfortable after getting used to it for the first hour.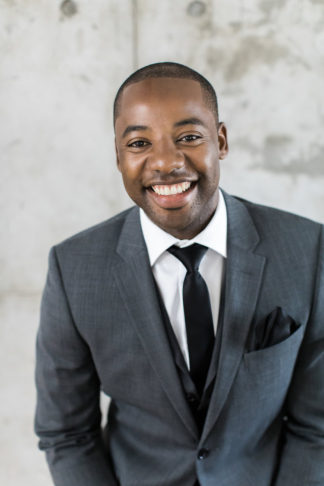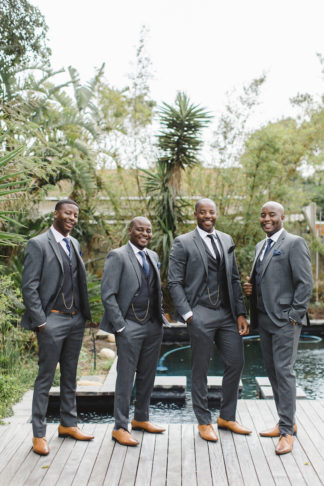 Tawanda has great sense of style and handled the men's attire and styling. One of the little special touches for the boys were their pocket watches!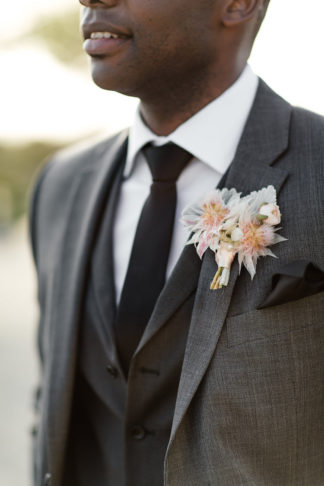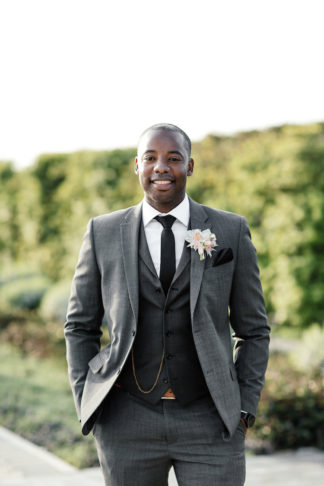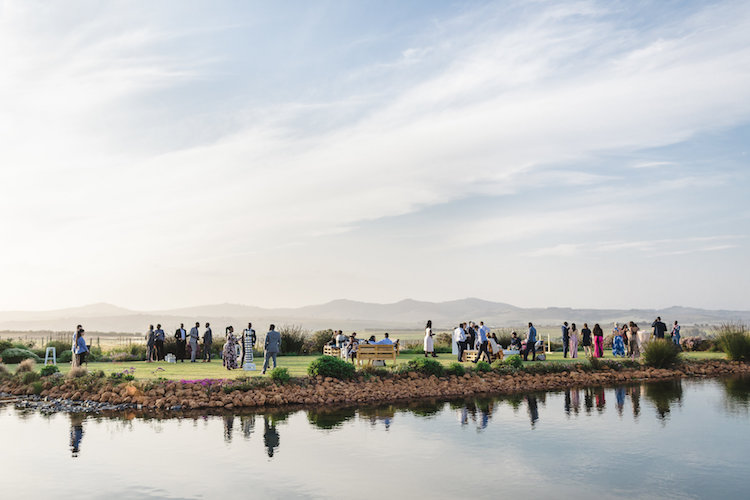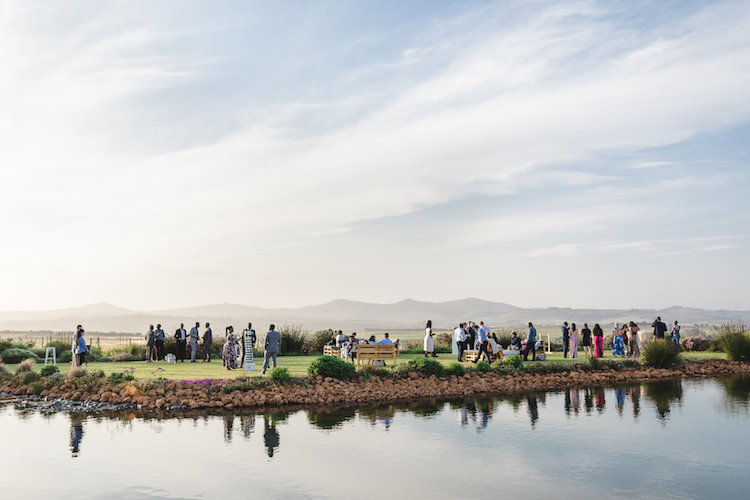 Coral Peach and Mint Wedding Ceremony      
Lawn Games: We thought it would be fun for the guests to have something to do during cocktail hour – something that would get them relaxed and talking. We rented a bunch of games for people to play and while we were taking pictures we could hear everyone cheering with excitement, they were a big hit!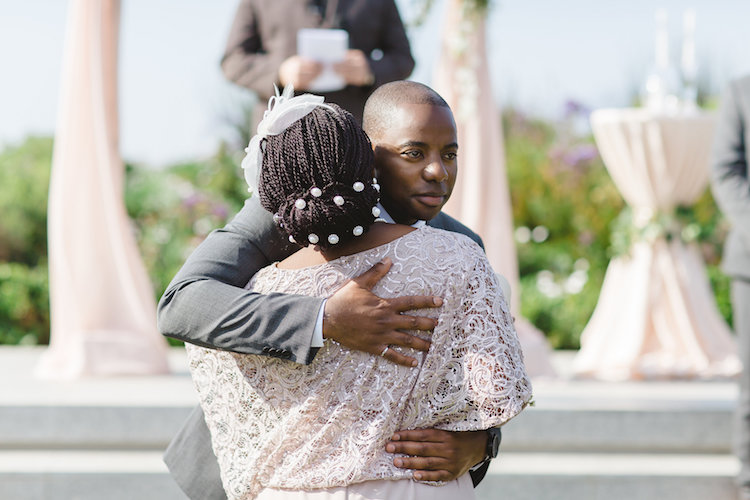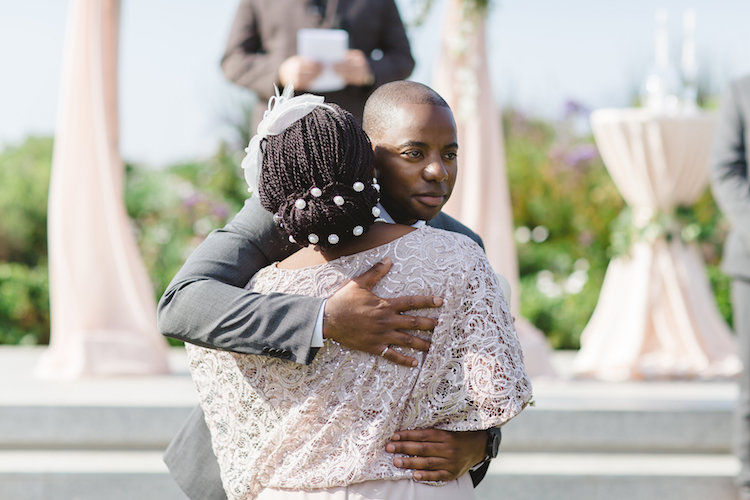 I walked down the aisle to "I get to love you" by Ruelle. Our ceremony was very simplistic as I want the beauty of the venue and scenery to be the focal point. Both of our moms came up and read a bible verse of their choice and lit separate candles. We then took the separate candles to light one big one.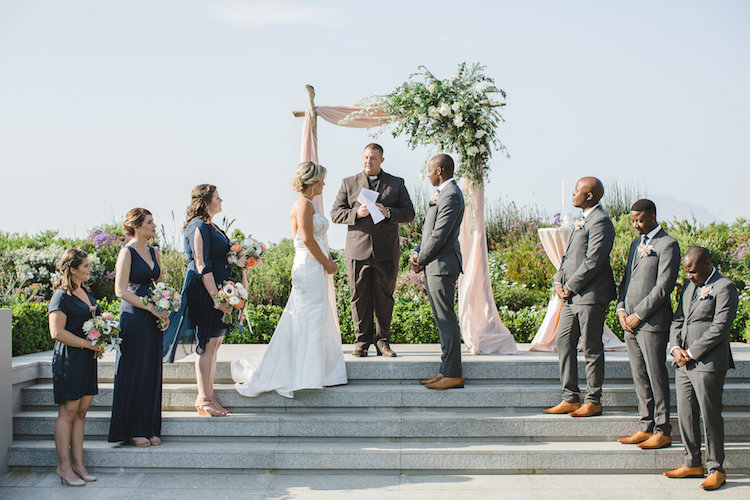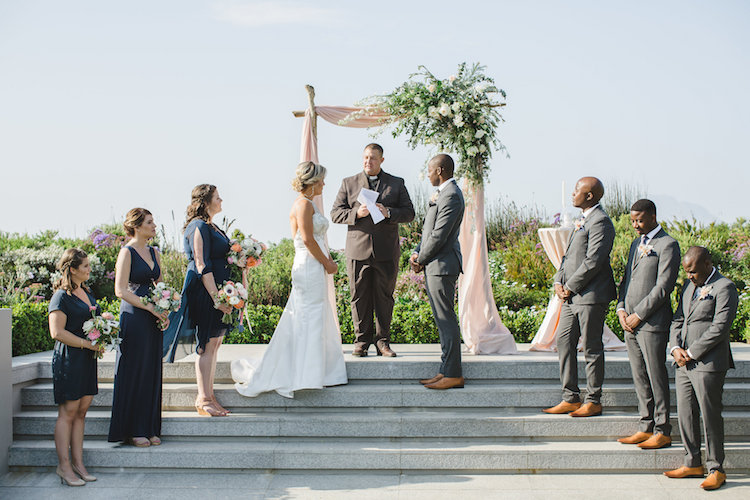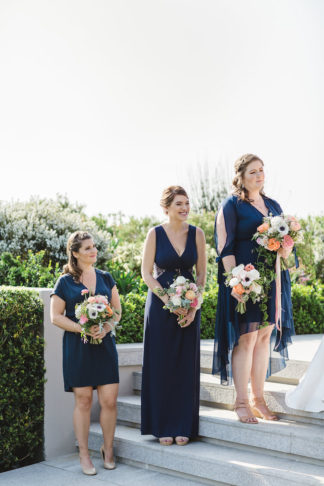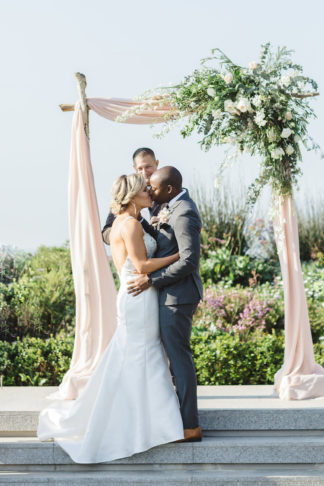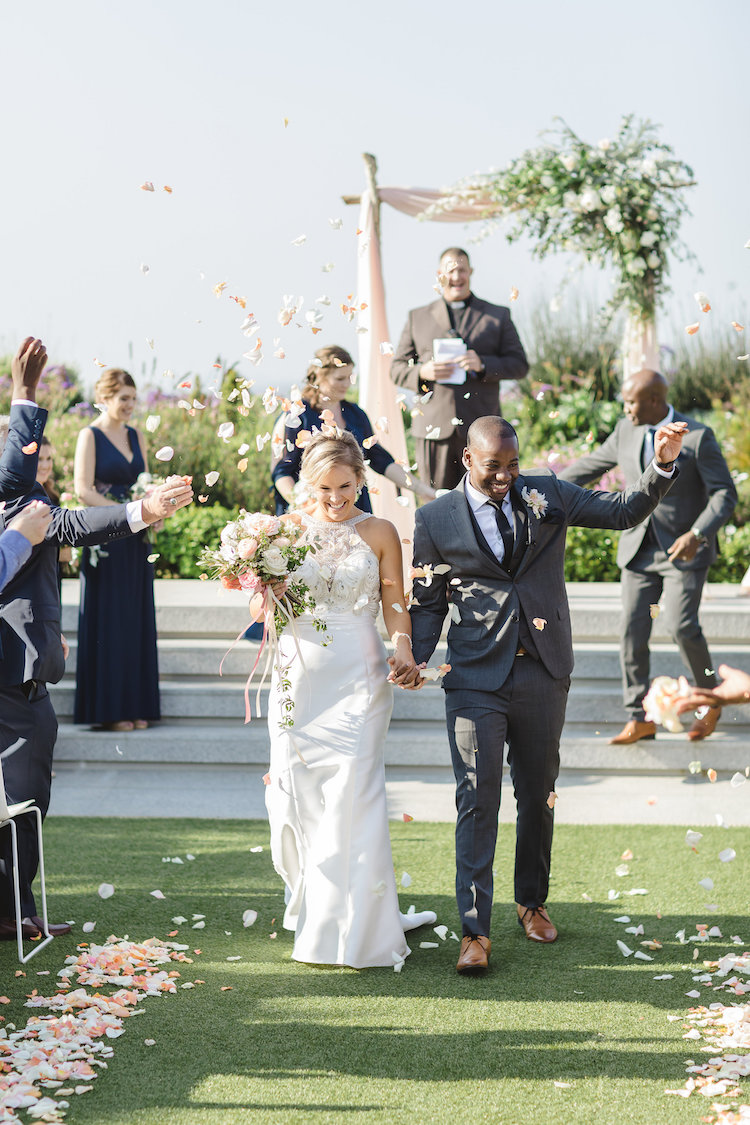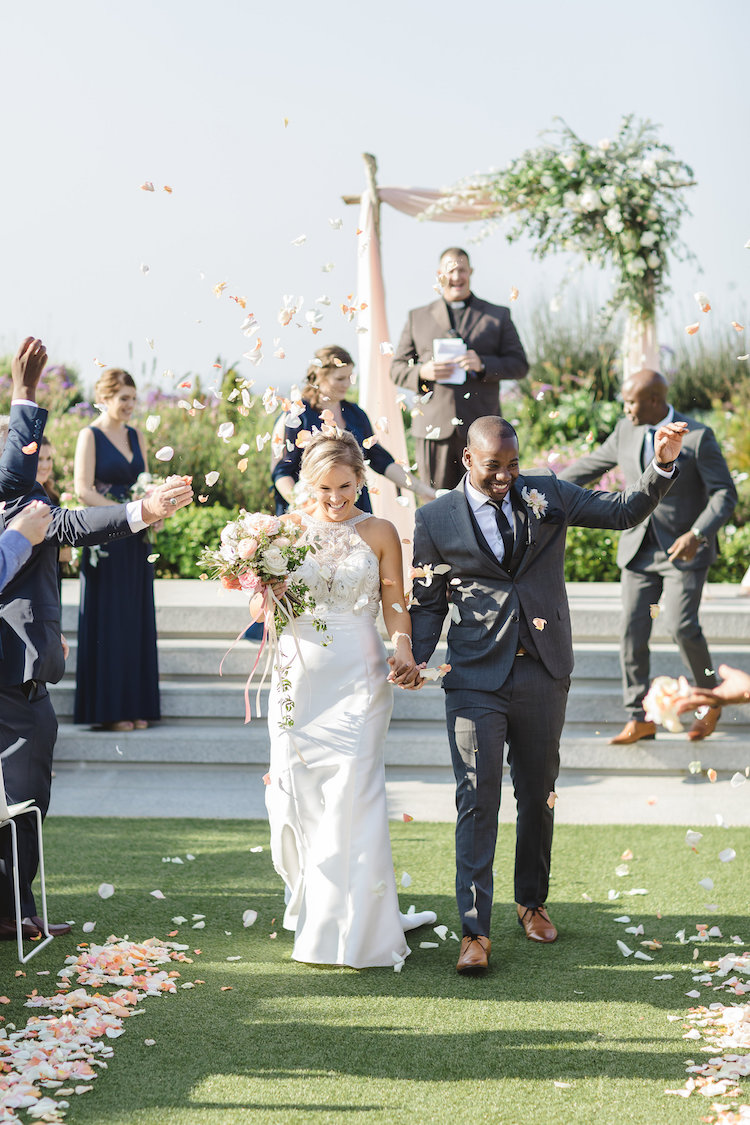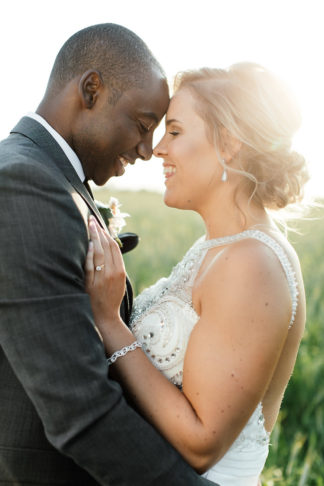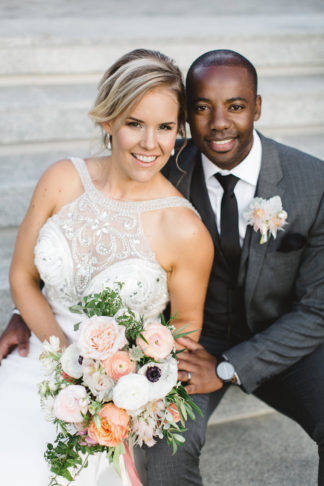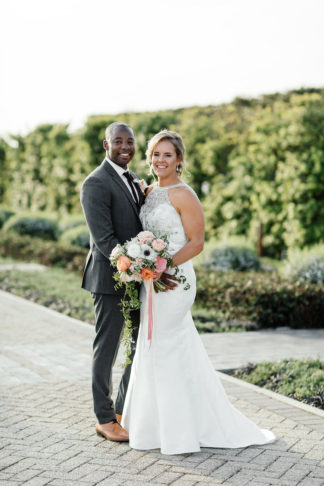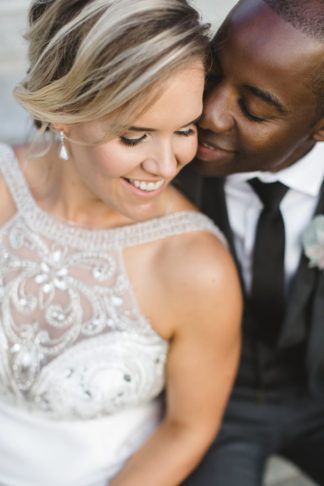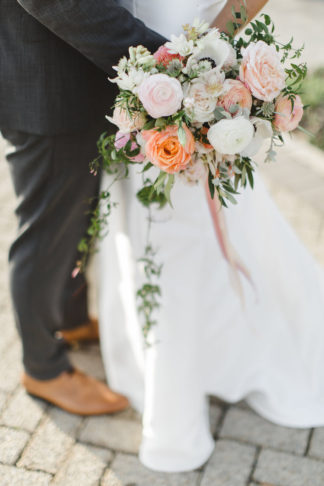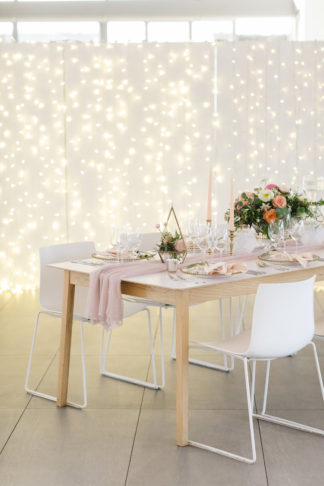 Coral Peach and Mint Spring Wedding Reception    
In Loving Memory: Tawanda's dad died when he was 8. It was really sad that he wasn't there to watch him get married so I did a couple extra things to honor his memory. I reserved a seat for him in the front row and put a boutonniere on the chair. I also got some old pictures of him (and my granparents who passed away) and put them on a table with some candles and a sign. It read: "This candle burns in loving memory of those who can not be with us today but are forever in our hearts." Tawanda's family really appreciated that.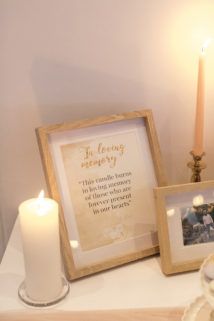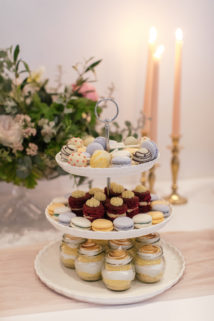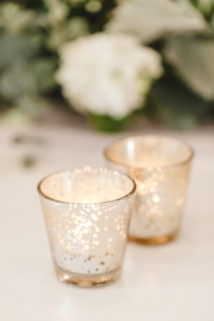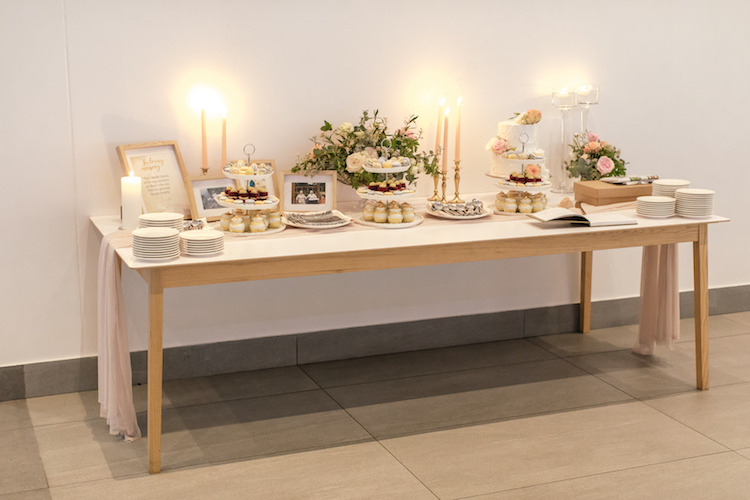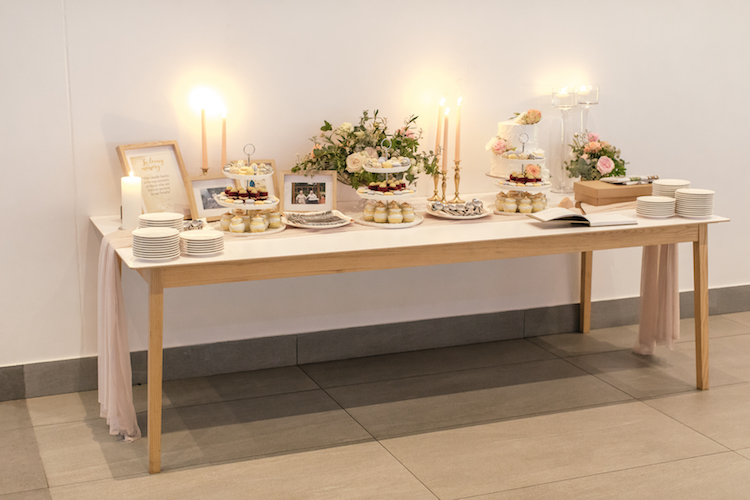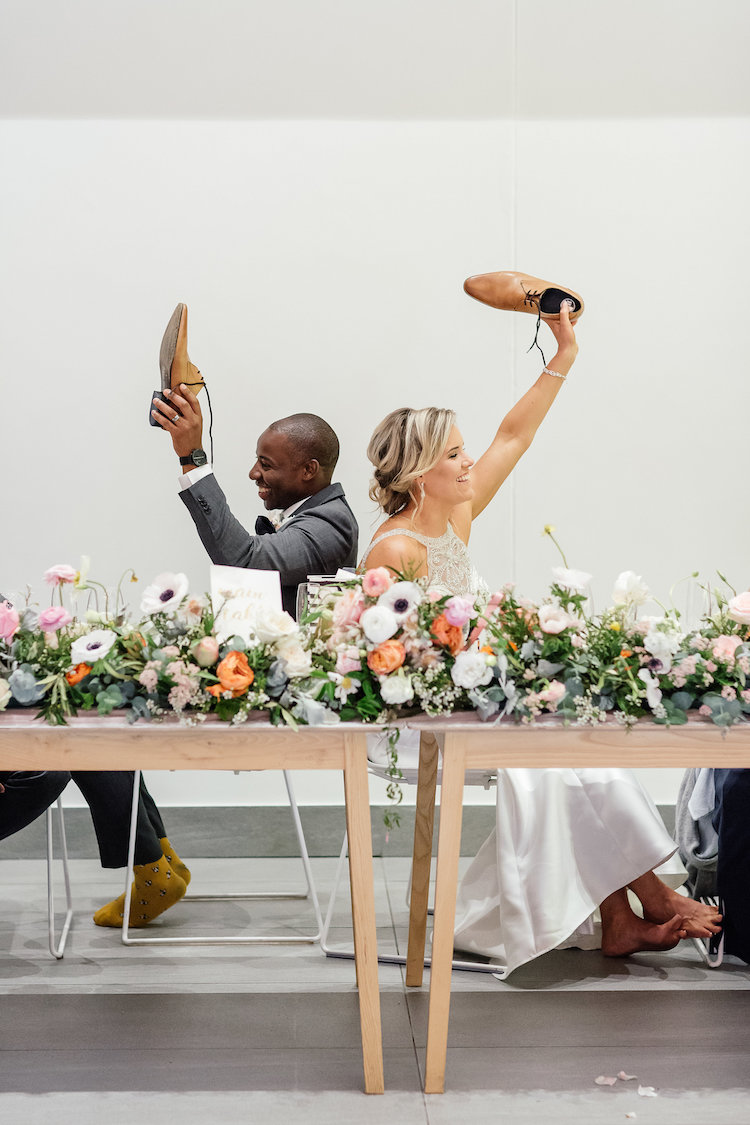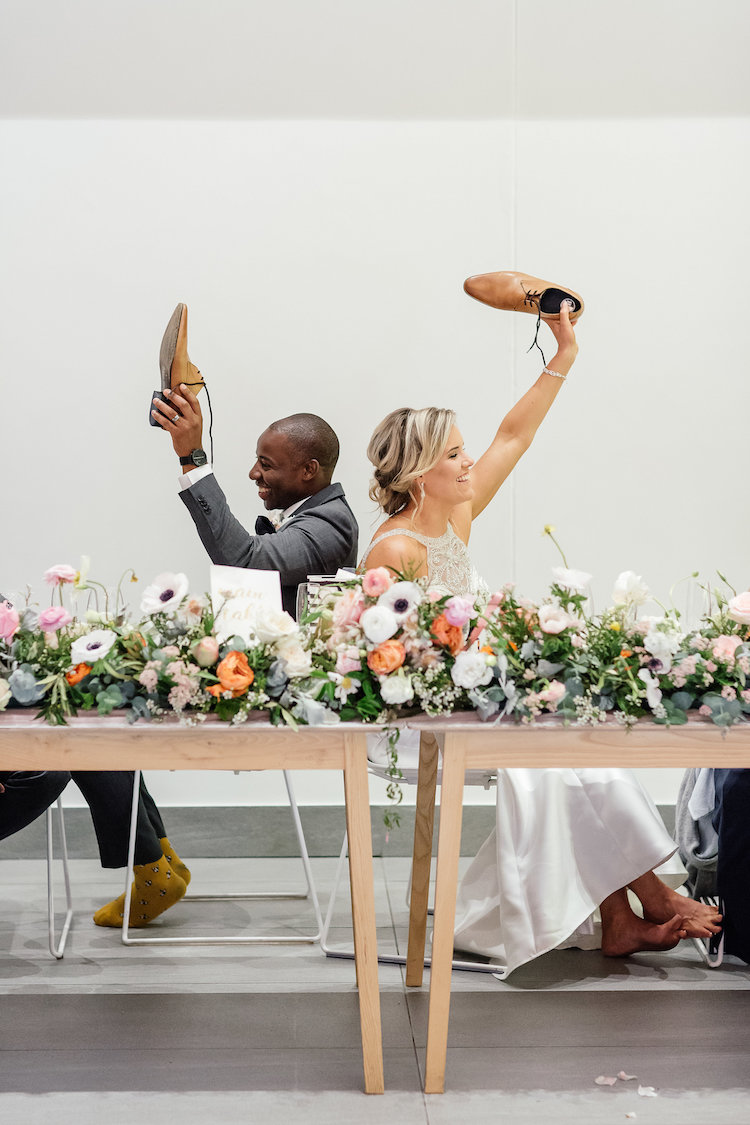 Wedding Planning Advice:
Get a wedding planner, and listen to her. If she tells you to go with the vendor that costs a bit more listen to her.
Do not skimp out on photography and or videography. Those are the memories that will last a life time, invite 10 – 20 less people so you can get a really good photographer, it is so important!
Don't get frustrated when people do not RSVP on time, apparently that happens at every wedding.
If you can not afford to get a wedding planner that plans and coordinates from start to finish at least get a coordinator for the day of. It will save you SOO much stress and you will actually be able to sit back and enjoy your day, not be thinking about everything that needs to be done. The day before my wedding my mom asked me when and where I would get my flowers? I honestly had no idea, but I wasn't even worried because I know my wedding planner would take care of it.
Cape Town Wedding Service Provider List: Photographer Catherine Mac  // Wedding Planner Cara Lee Mc Laughlin, Mosaic Weddings // DJ + Music Next Dimension Entertainment  //Flowers + Decor Botanica // Videographer White Lines  // Brides Hair and Make Up Cecilia Fourie //Venue Cavalli Wine Estate // Cake Billy Boo's  // Decor Botanica // Stationery Boutique Styling // Cocktail hour games – Mr and Mrs
More coral, peach and mint wedding decor ideas:
Perfectly Picturesque Peach & Pink Palos Verdes Wedding {Figlewicz Photography}
Beachy, Floridian South Seas Island Wedding {Kristy and Vic Photography}
Decor + Details: Whimsical Coral Garden Wedding Elopement Ideas {Ian Odendaal}
Peach + Copper Romance: Eensgezind Durbanville Wedding {Debbie Lourens Photography}
Inspiration: Peach Pink and Gold Summer Wedding Ideas {Claire Nicola Photography}