QUIETLY STYLISH IN WHITE ♥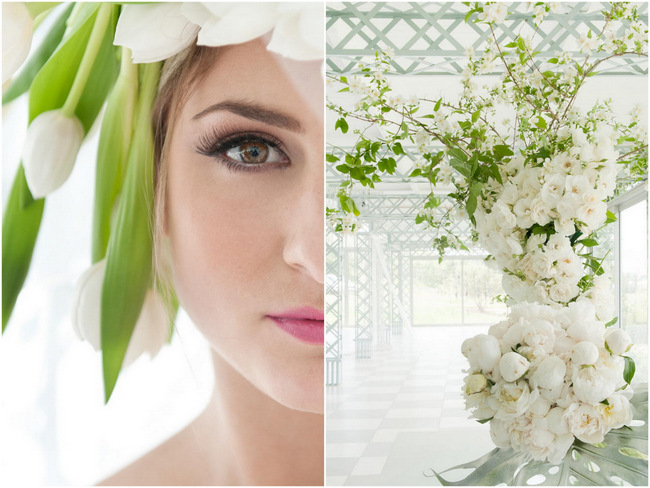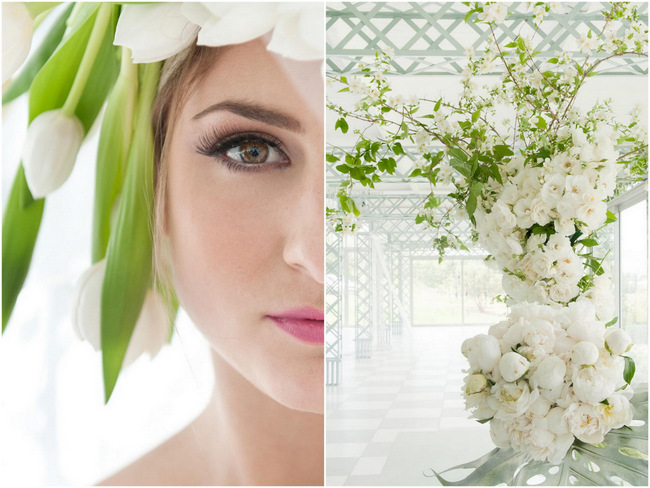 In the second installment of our four-part bridal style-guide which draws inspiration from four personality types, Style Coach, Nina Brown, and Makeup Artist, Lisa Brown, create a look capturing the essence of the chic, modern bride. Photographed by ST Photography, we're in for another fabulous style-fest filled with crisp details.
Today's session features an exquisitely detailed Anna Georgina gown by Kobus Dippenaar with delicate floral appliqué, a crisp white tulip floral wreath by Fleur Le Cordeur, styling by Nina Brown, and event design by Blank Canvas.
Wedding Styling For The Chic, Modern Bride:
The modern, chic bride has a fluid and flowing energy. She is detail-oriented,  yet easy going, and sensitive. Her physical features follow the pattern of a soft flowing S curve, revealing an oval softness that is visible in the eyes, cheeks and facial shape.
Make-up artist, Lisa Brown, worked with a delicate brown bronzer and blusher on the cheekbone, adding a soft, glossy lip. A palette of gently blended browns and pale purples on the eye finished the subdued, but stylish look.
Floral artist, Heike, of Fleur Le Cordeur, created a modern, clean, sublimely elegant tulip head wreath to match the precise personality of the bride, while at the same accentuating the soft and gentle. The result is a striking juxtaposition: a structured but softly feminine style.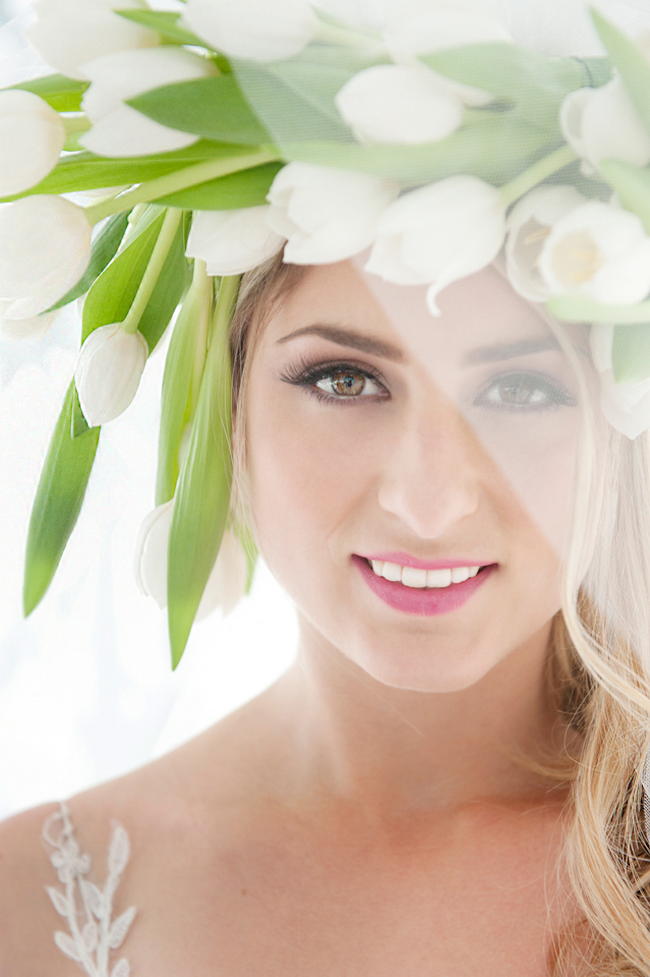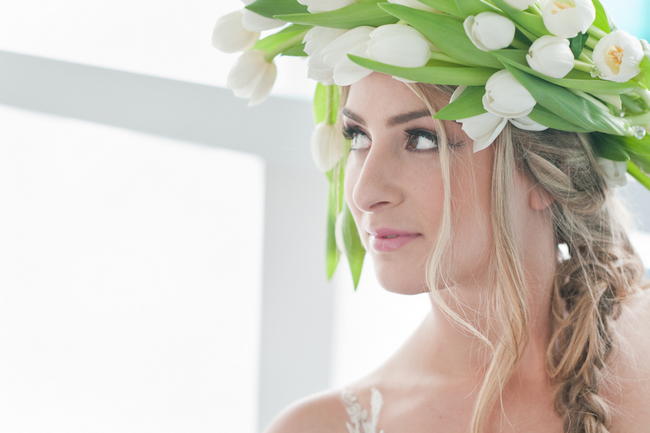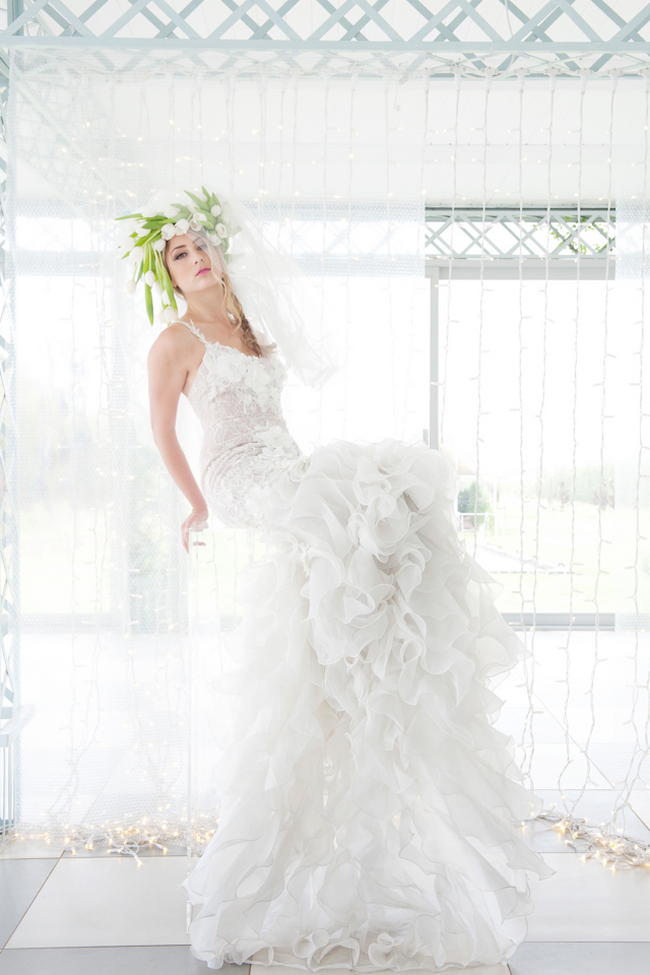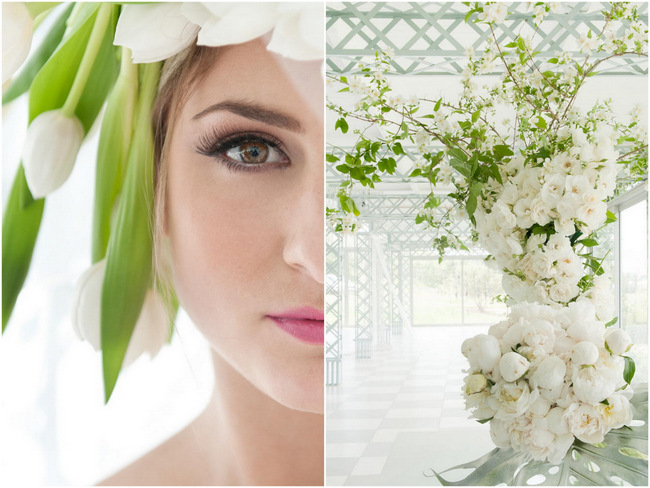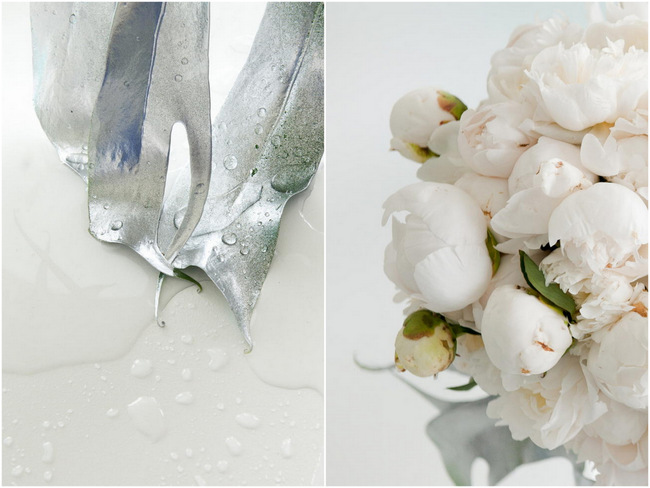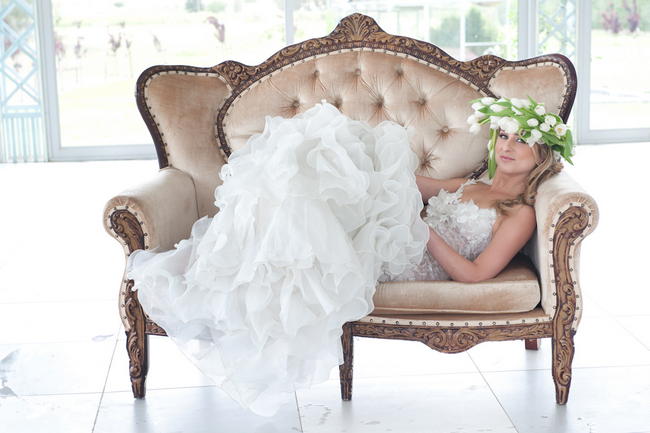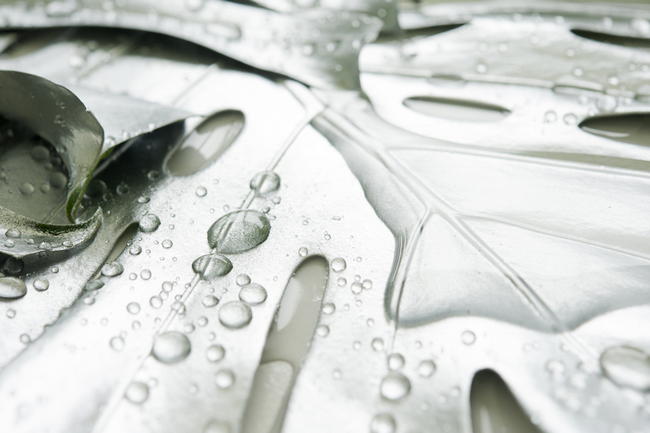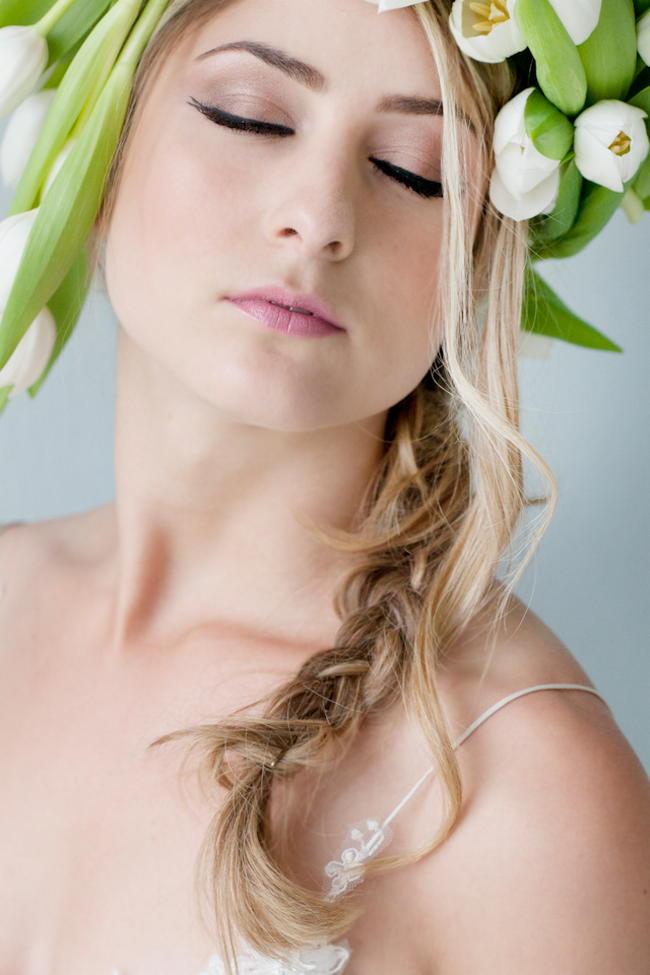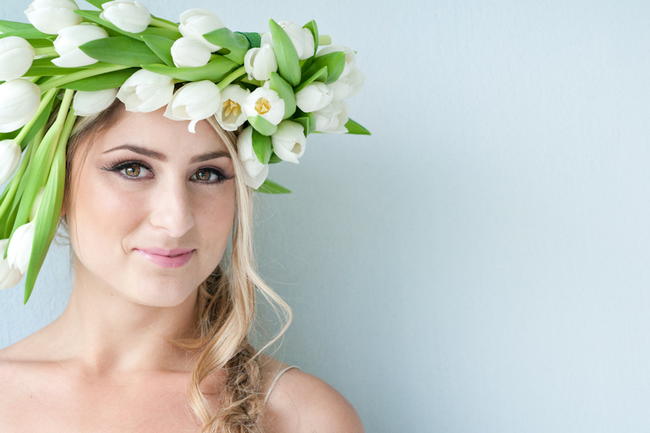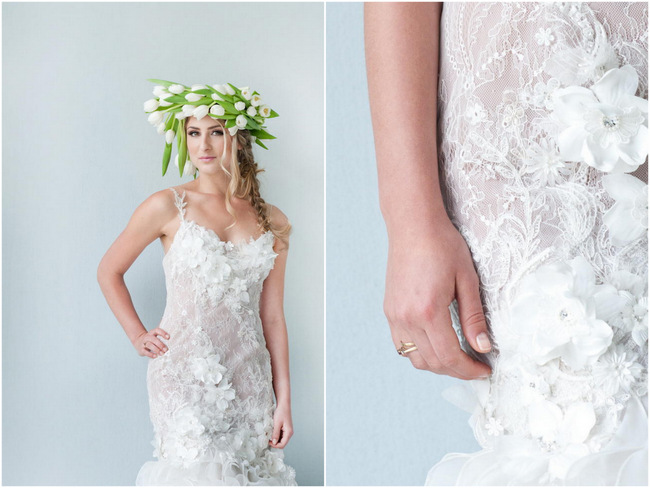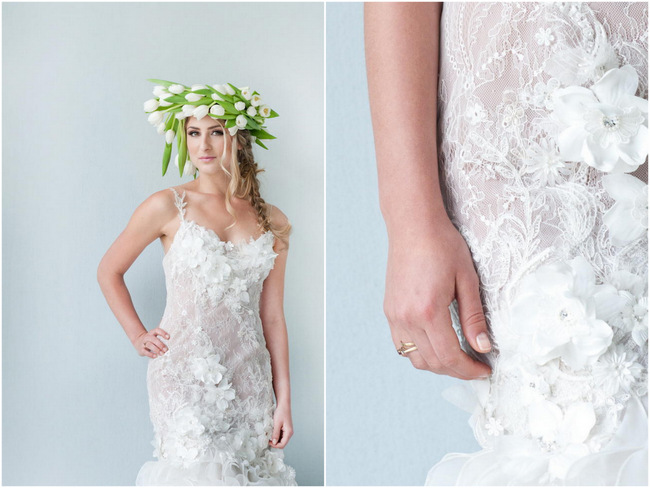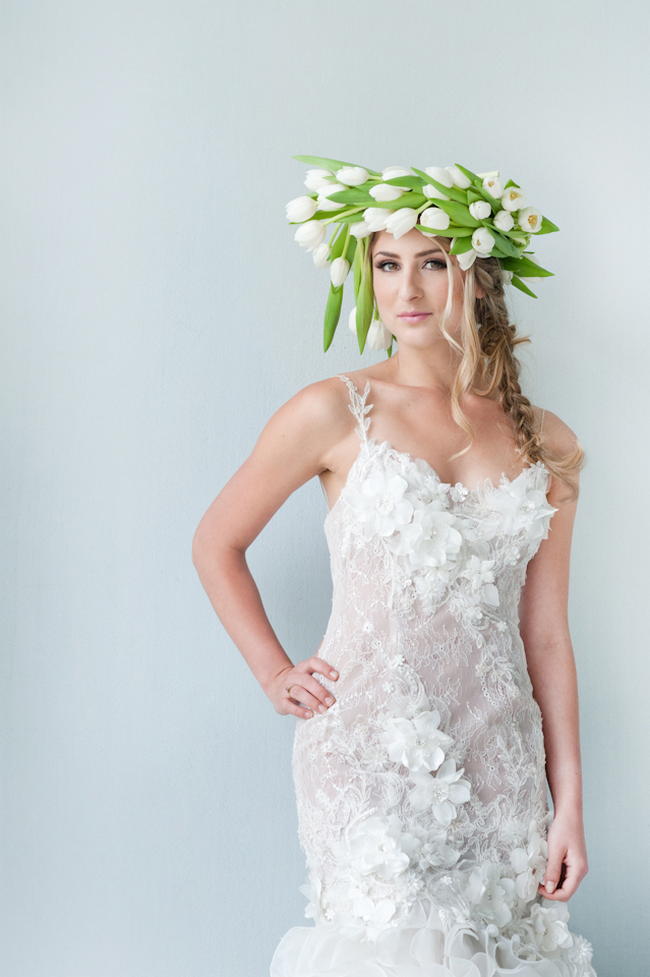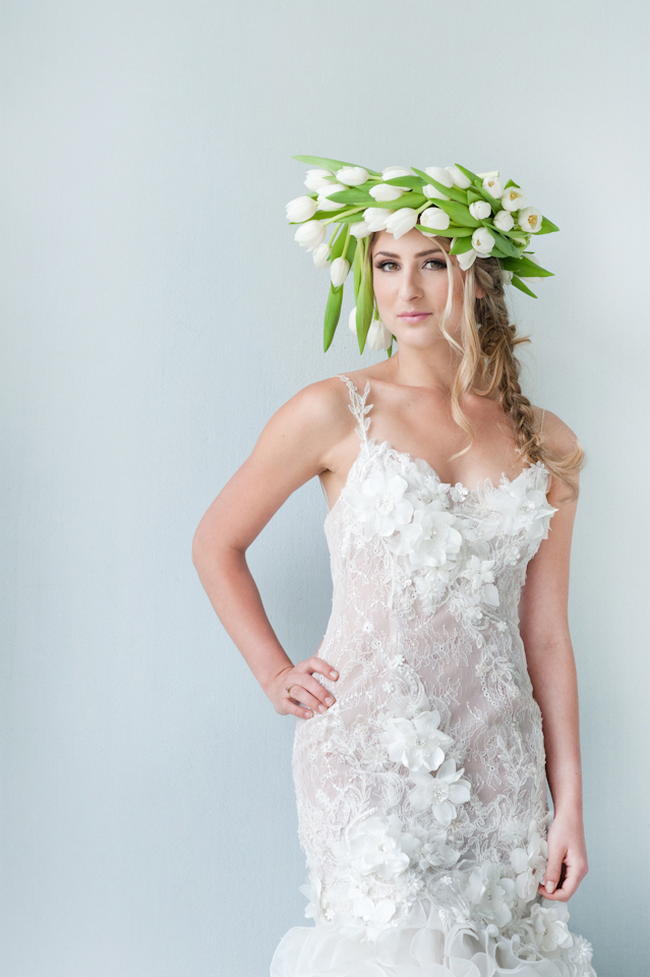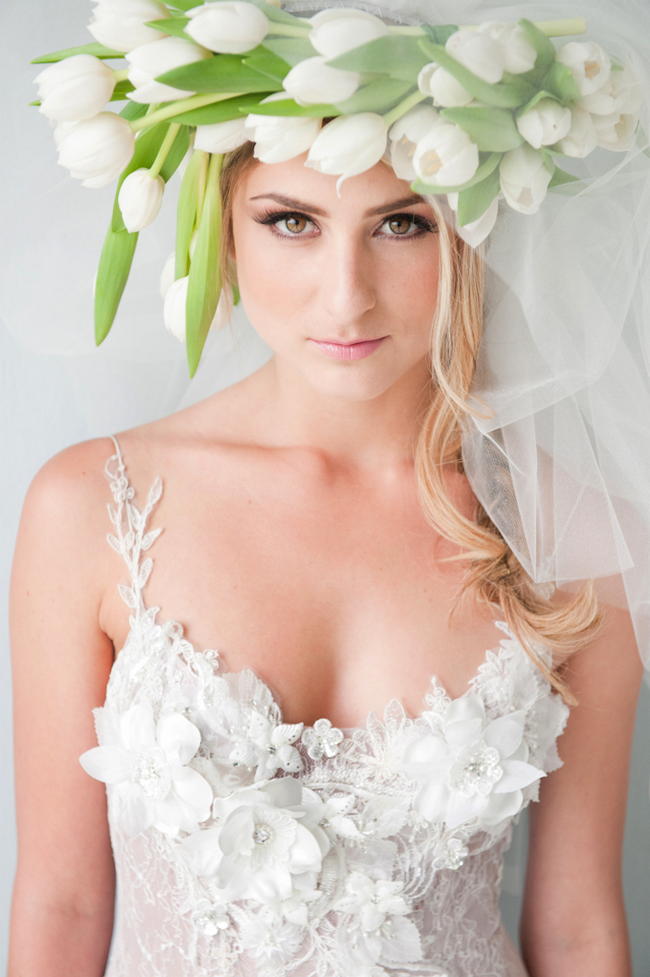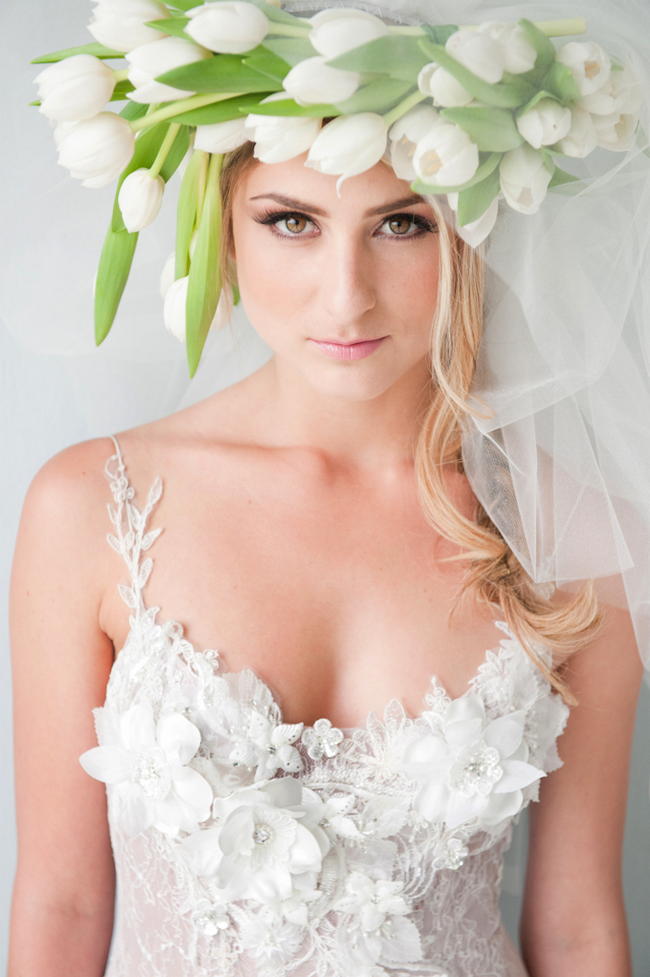 We'll be sharing the next feature in this creative series two Thursdays from now, so make sure you're ready to be styled! 
By the way, if you think this gown looks familiar – it does! Take a look this enchanted forest romance shoot filled with whimsy and wonder.
♥ ♥ ♥  Credits: ♥ ♥ ♥
Photographer: Samantha Du Toit, ST Photography Cape Town  | Dress:  Anna Georgina by Kobus Dippenaar | Make-up Artist: Lisa Brown Make-up Artist | Hair Stylist: Hair by Licia Van der Merwe | Style Coach: Nina Brown Style Coach | Event Design: Blank Canvas Event Design | Flowers by: Fleur le Cordeur | Lighting & Couches: Baie Goeters | Stationary & Paper Flowers: Secret Diary | Cake: Edible Art Cakes  | Model : Antoinette Buckle  |Shoes: Tinsteltown Stellenbosch shoes | Venue: Belair, Paarl | Print Publication: Leef Magazine, March 2014 edition