In Rose Quartz + Serenity ?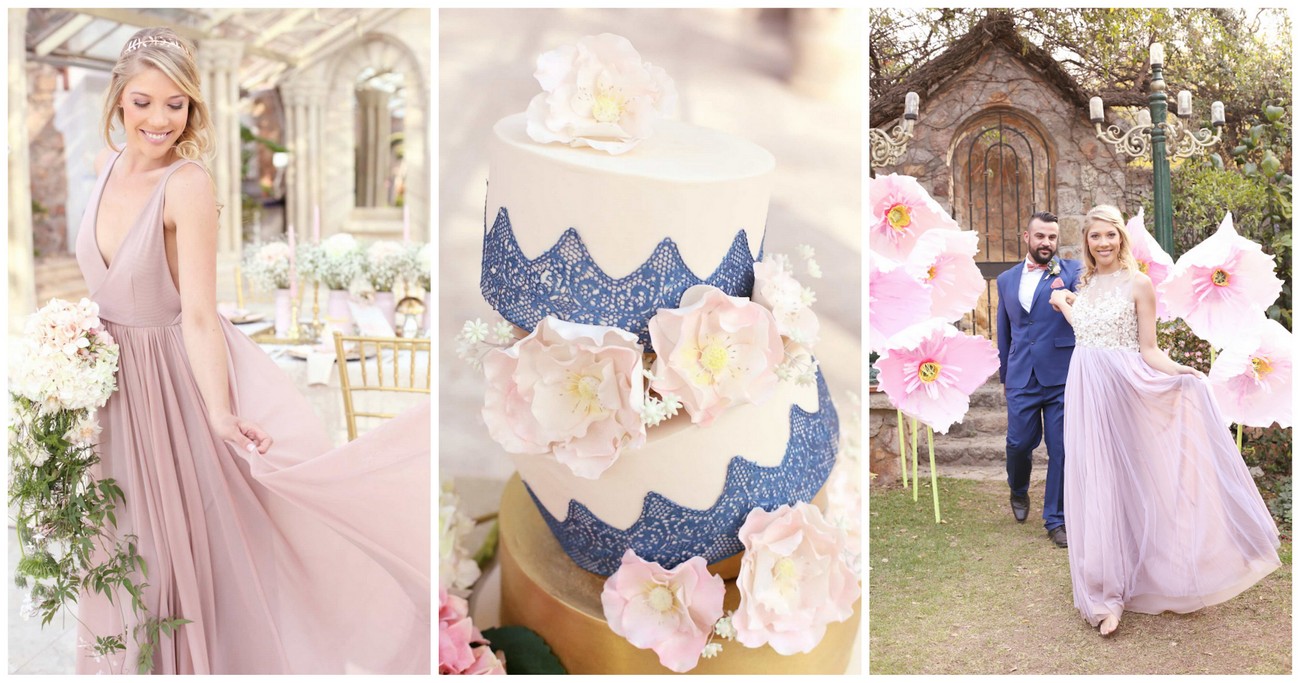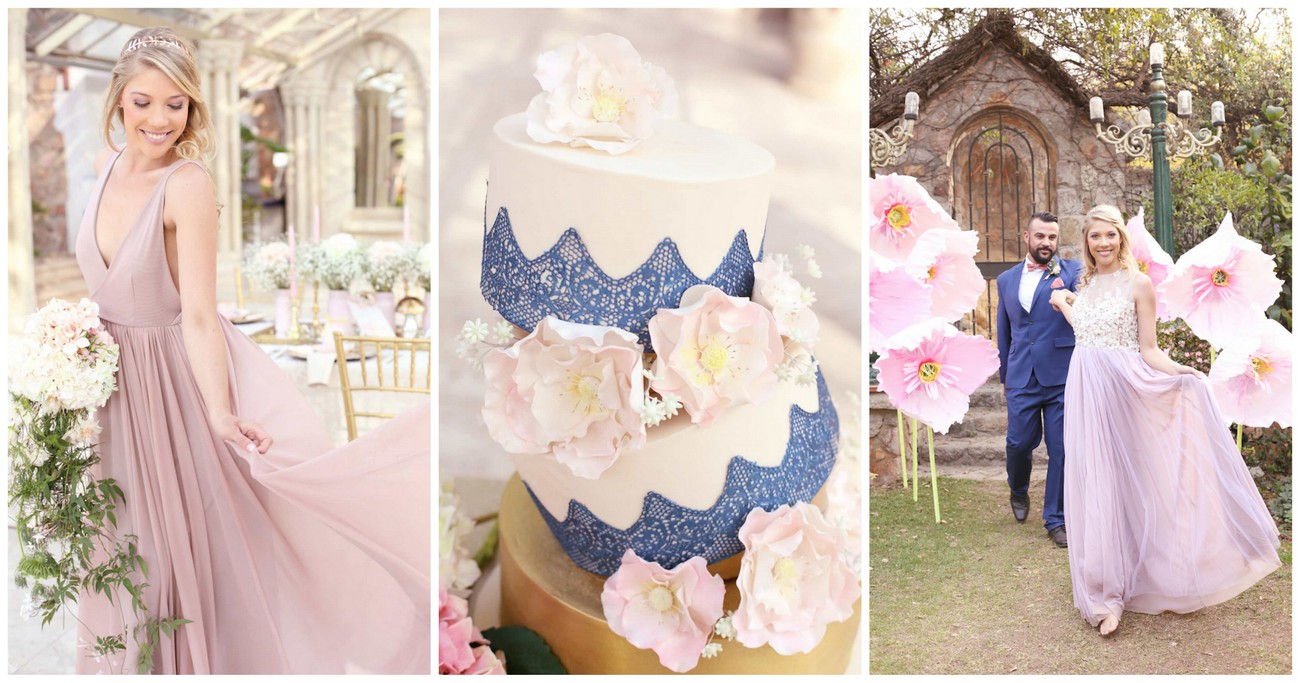 Today we take a whimsical return to Alice in Wonderland, to a magical place filled with giant tissue flowers, topsy turvy wedding cakes, cascading bouquets and touches of gold. Hello Love Photography worked with NadiaM and second shooter Jeani.V Photography, taking us down Alice's wonder-filled rabbit hole into a world of soft pinks, large flowers, green lawns and teacups at Shepstone Gardens.
Inspired by this season's pantone colours, Rose Quartz pink and Serenity blue, their "groom" model wore a blue suit from  GF Menswear and their "Alice" model wore not one, but two delicate pink gowns, designed by Silver Swallow. "We wanted to showcase whimsy – and the gigantic pink paper flowers from Luna Artistry did just that! All the decor accents were added by Joy Bella to bring through the Alice in Wonderland feeling: pink teacups, pink chair, golden birds on the table. The cake by Annica's Designer Cakes  surpassed all expectations with gorgeous pink flowers and blue lace accents."
Lily Young Designs created a suite of blue and pink stationery fitting to the theme. Once hair and make up was completed by Makeup by Monique the final touch was added: a delicate headpiece by Lorean Jewellery. ?
Alice in Wonderland in Rose Quartz + Serenity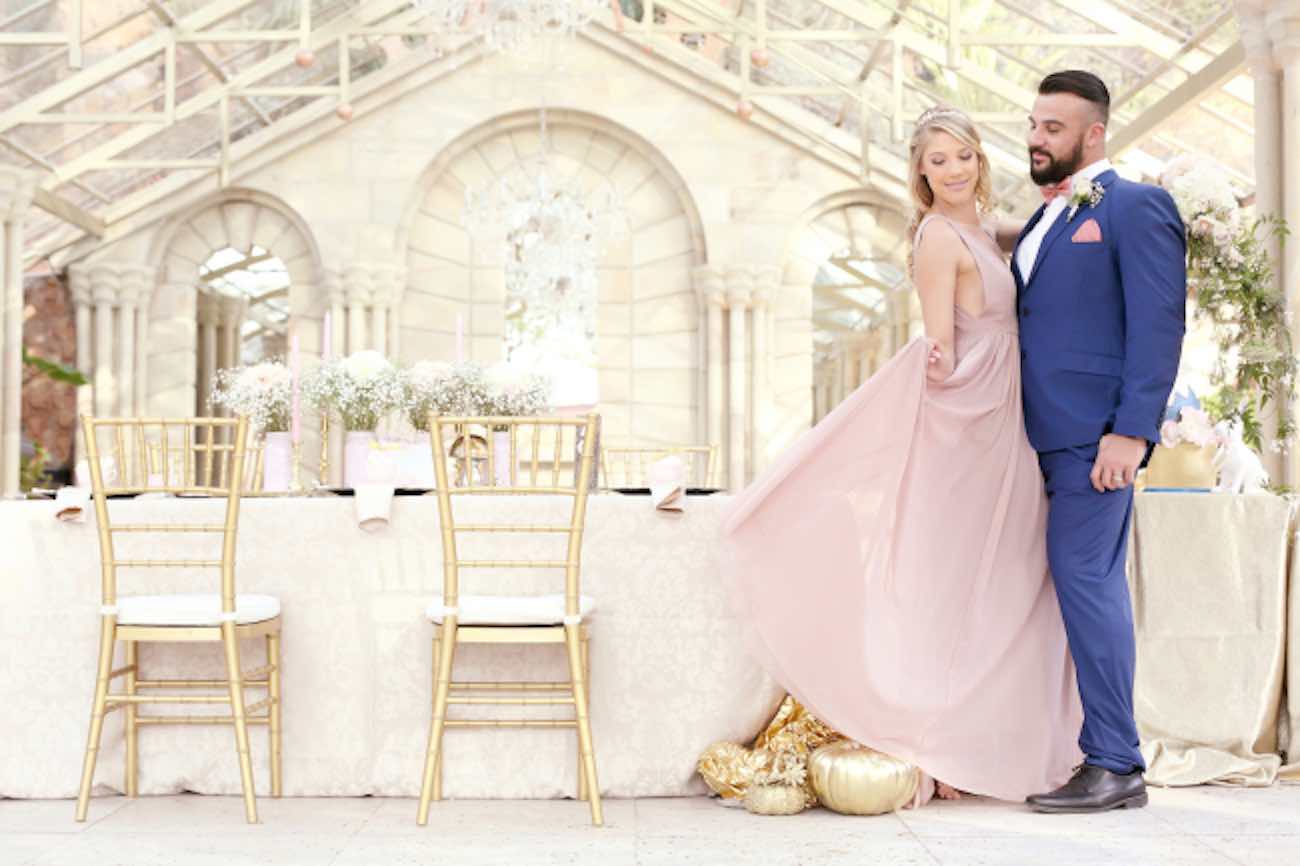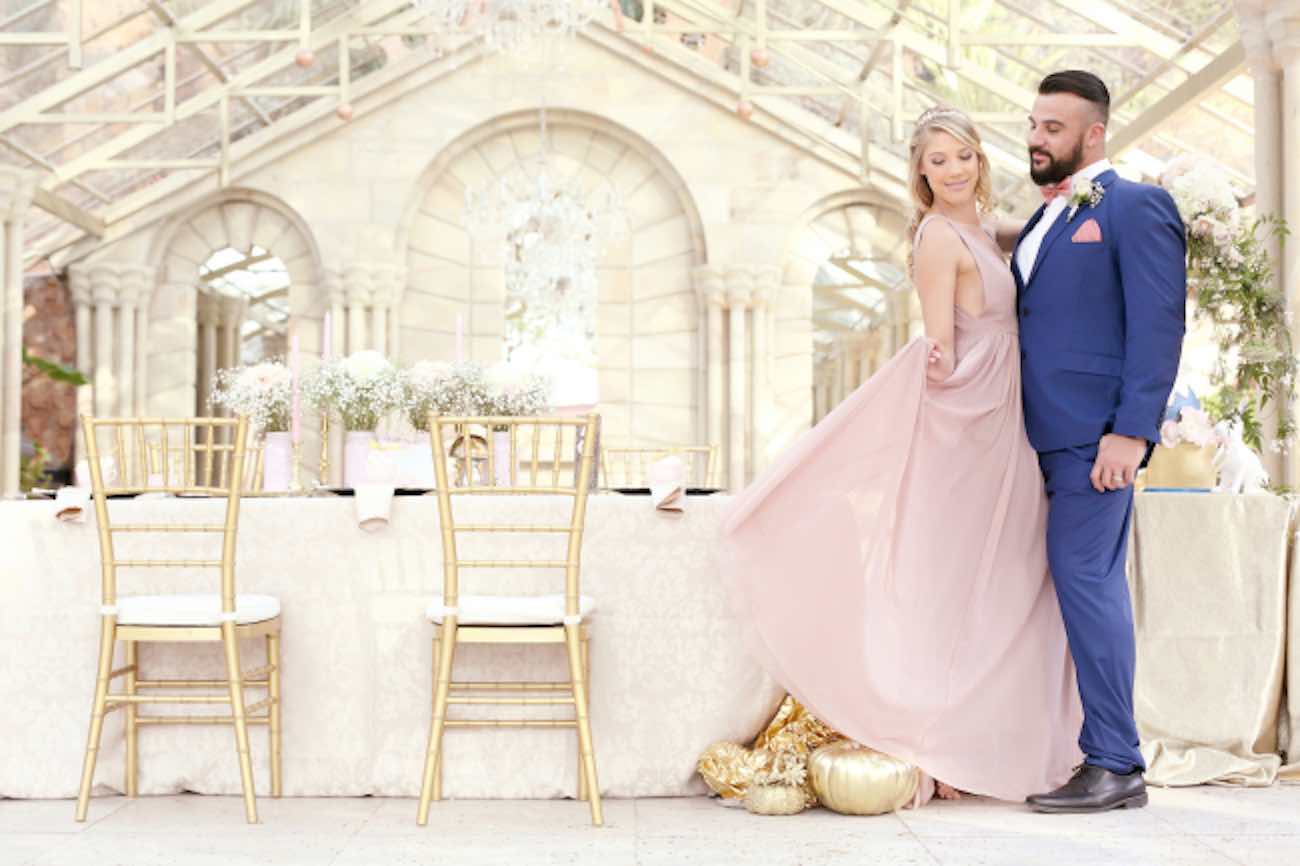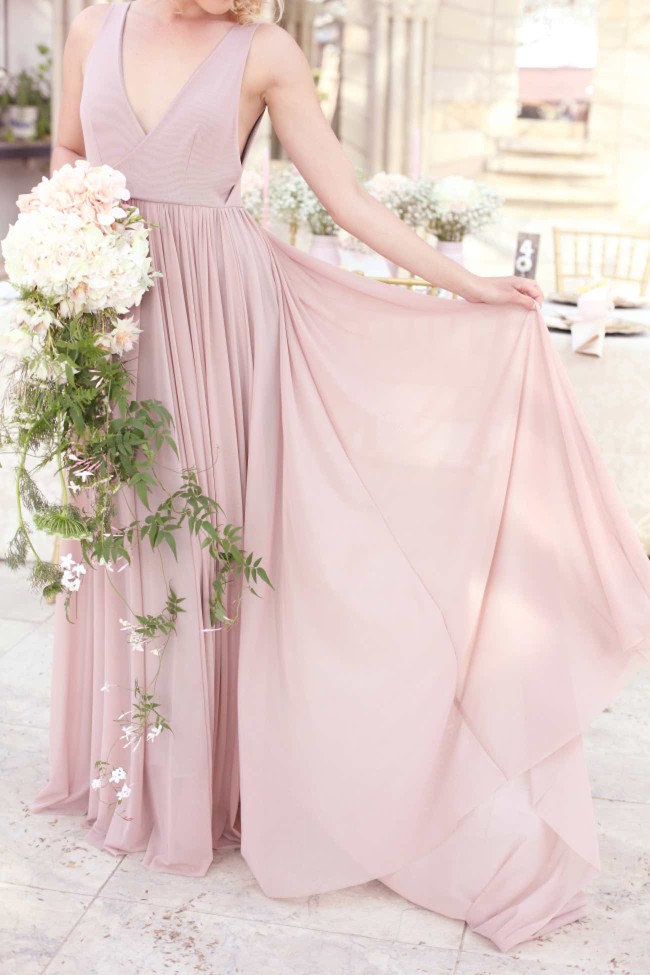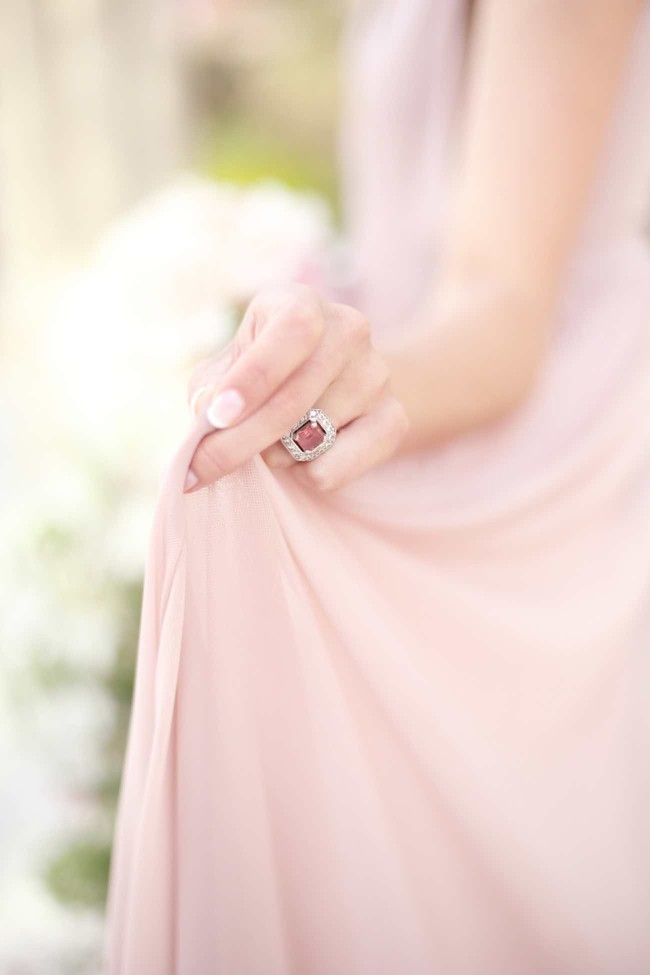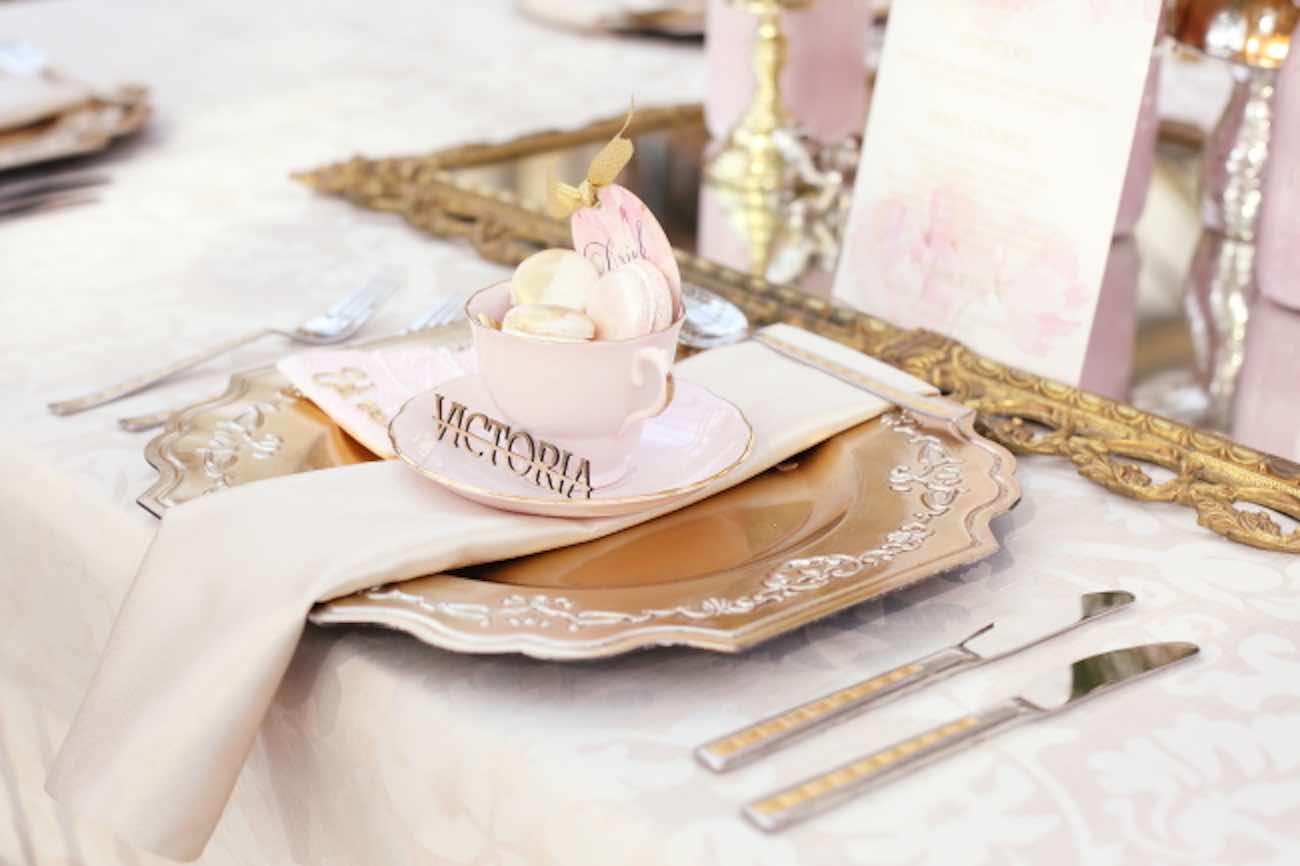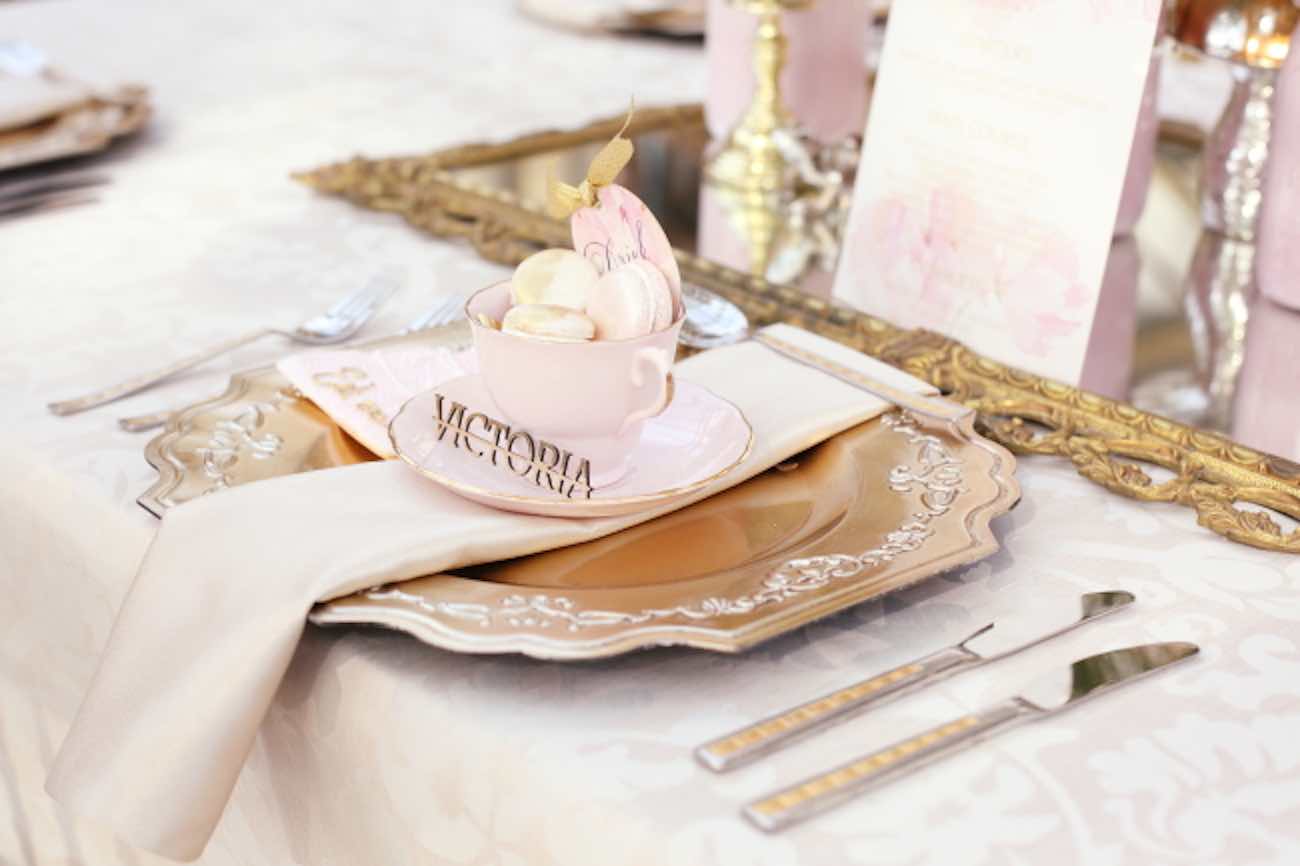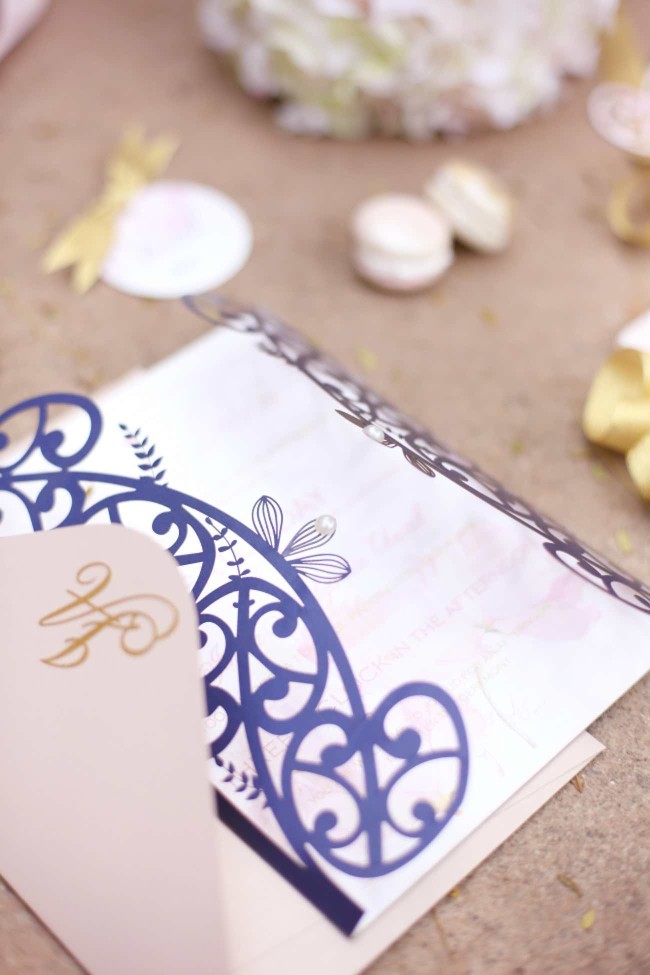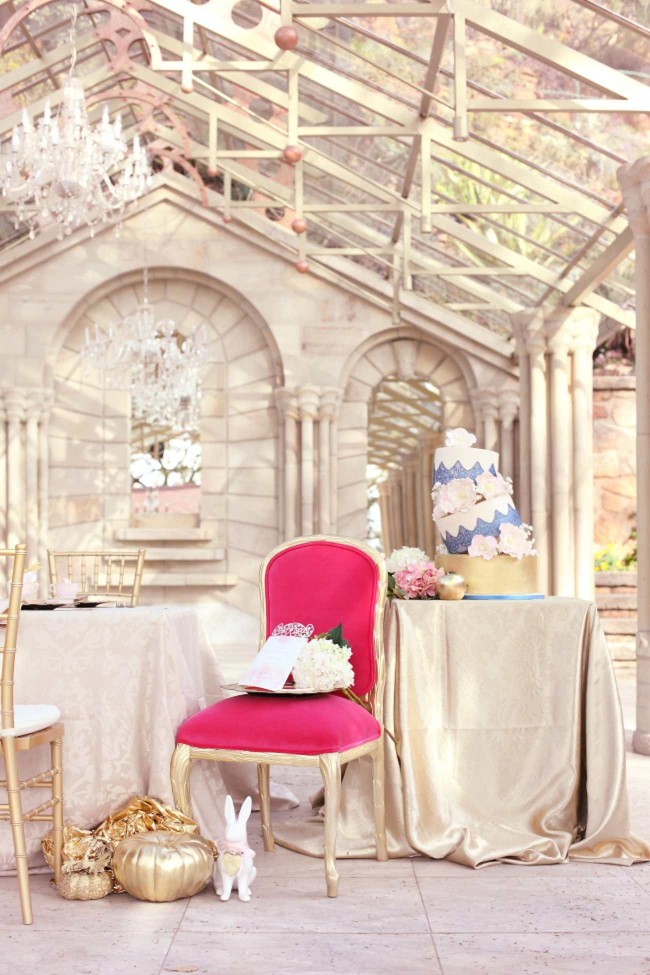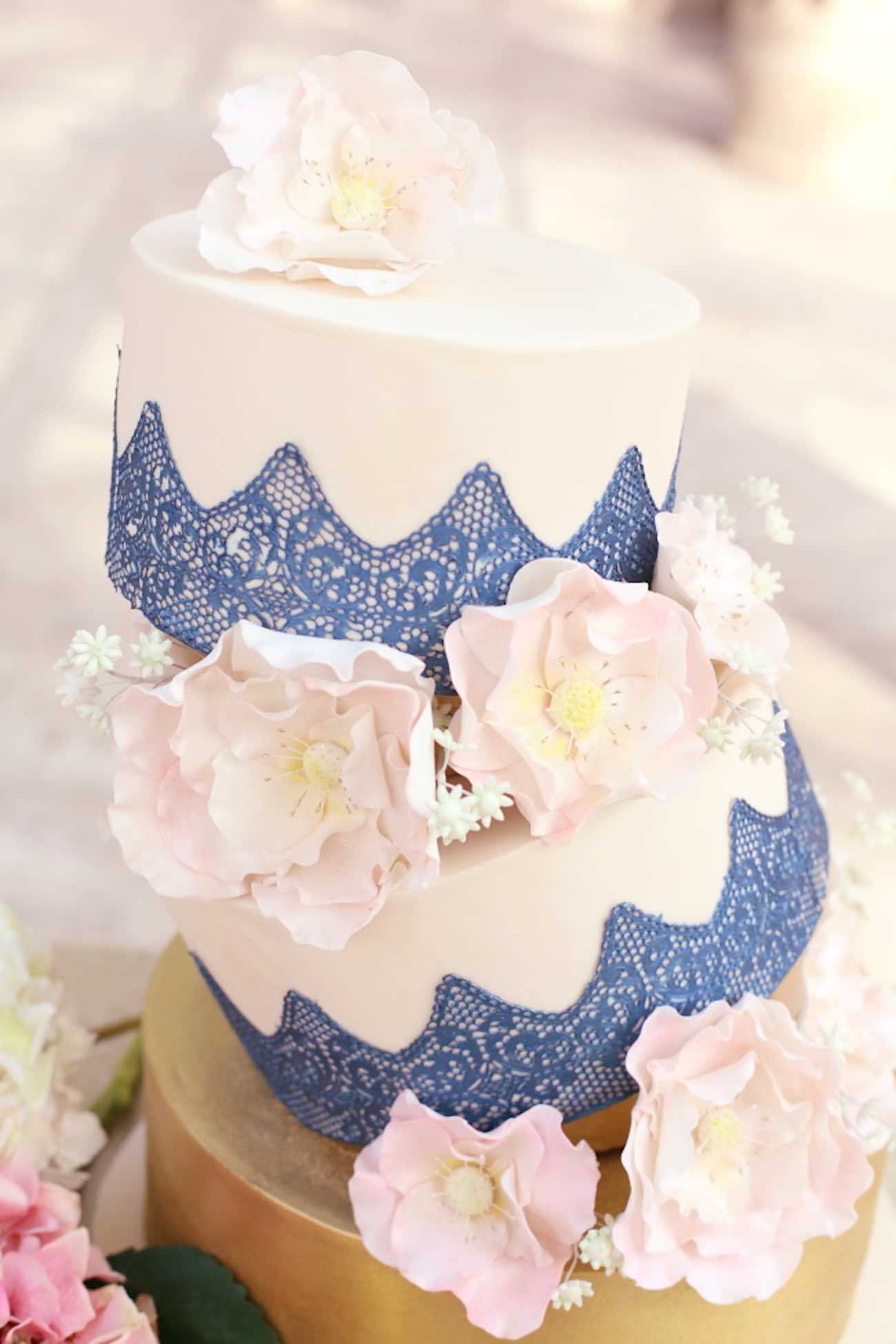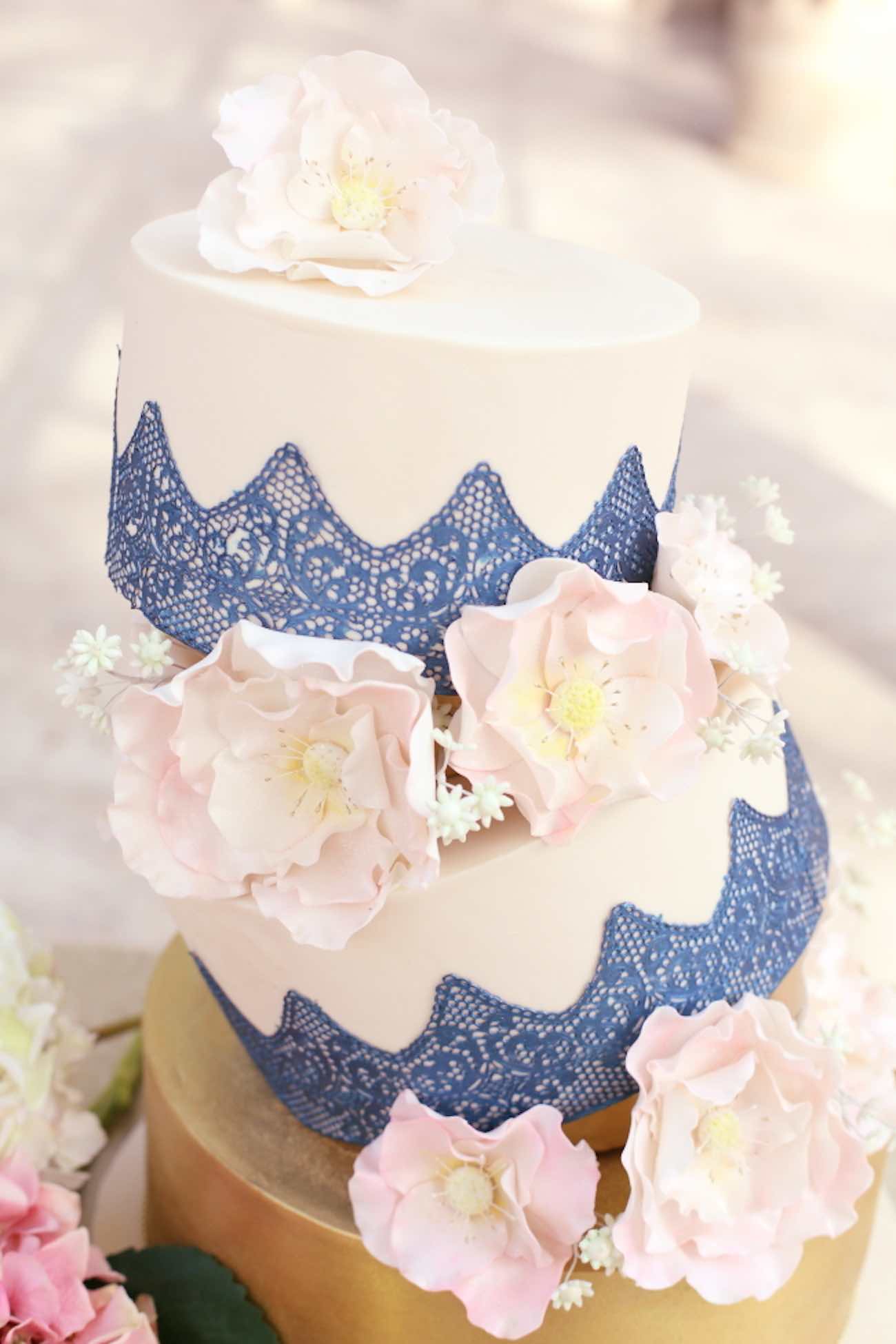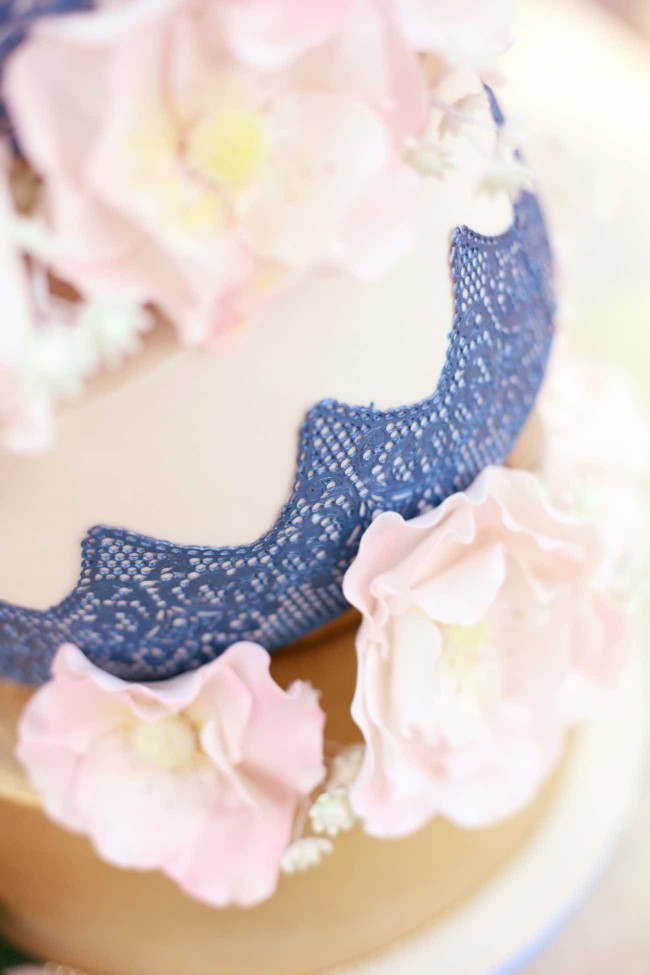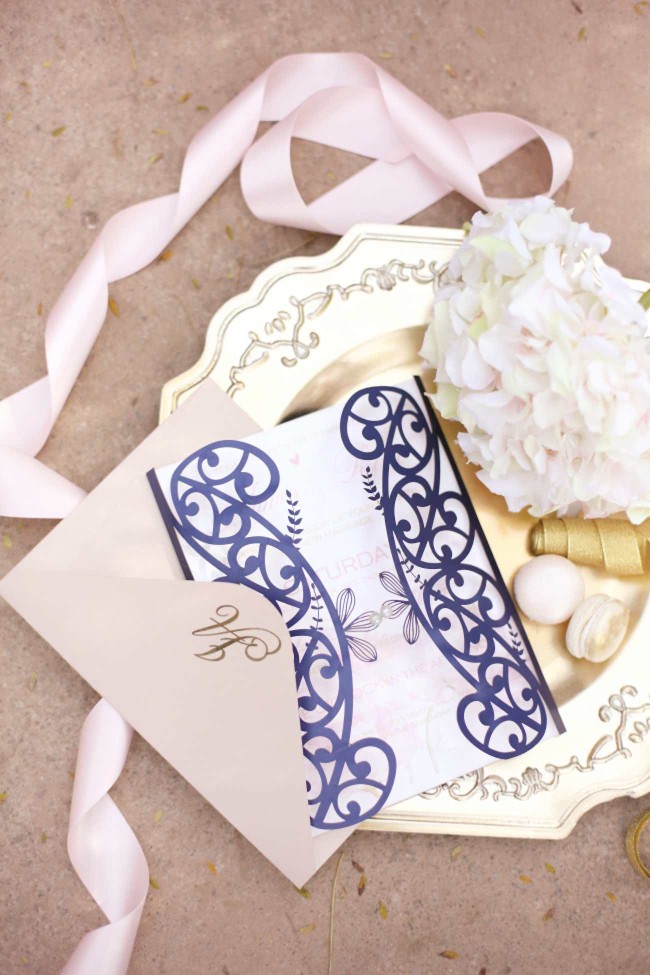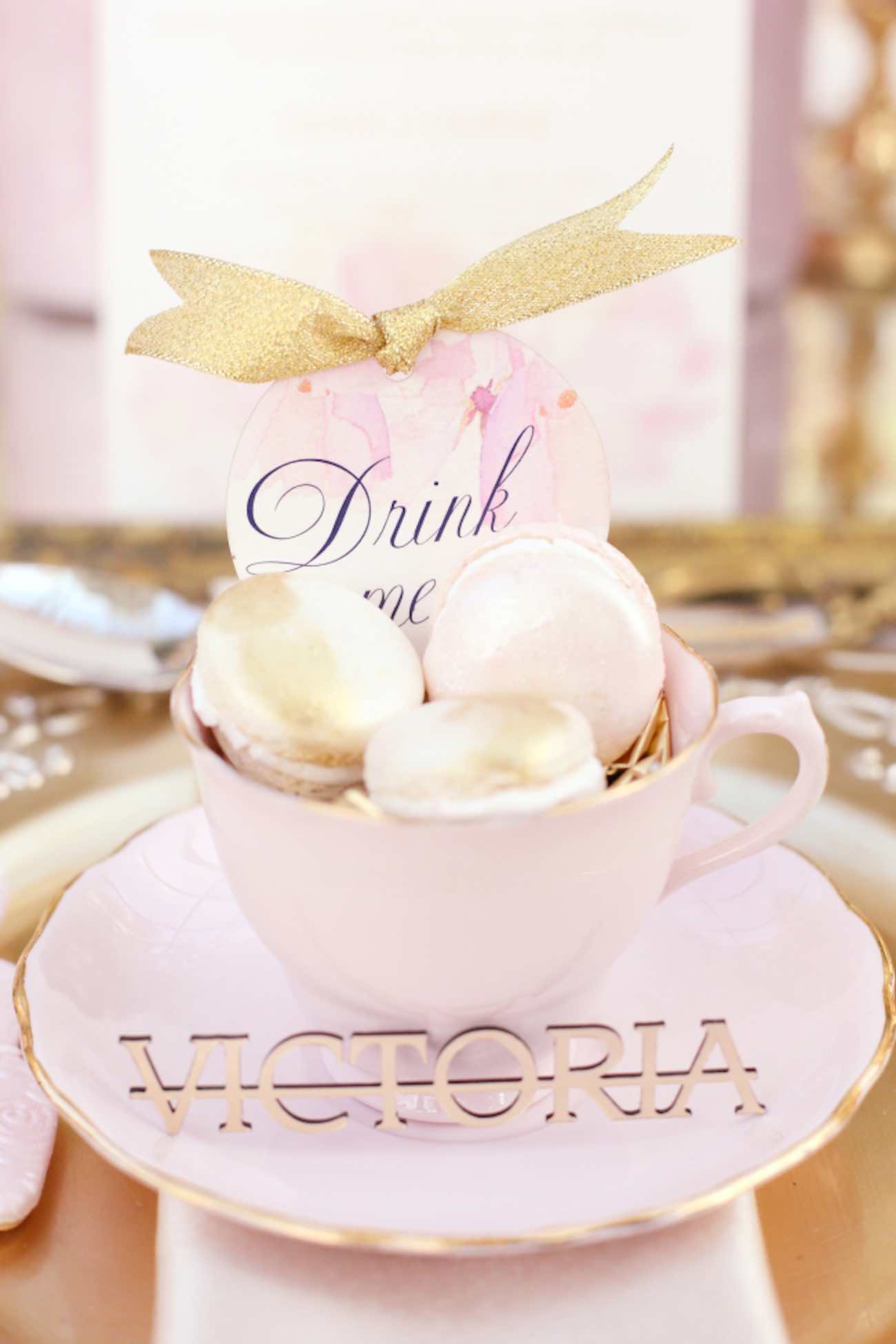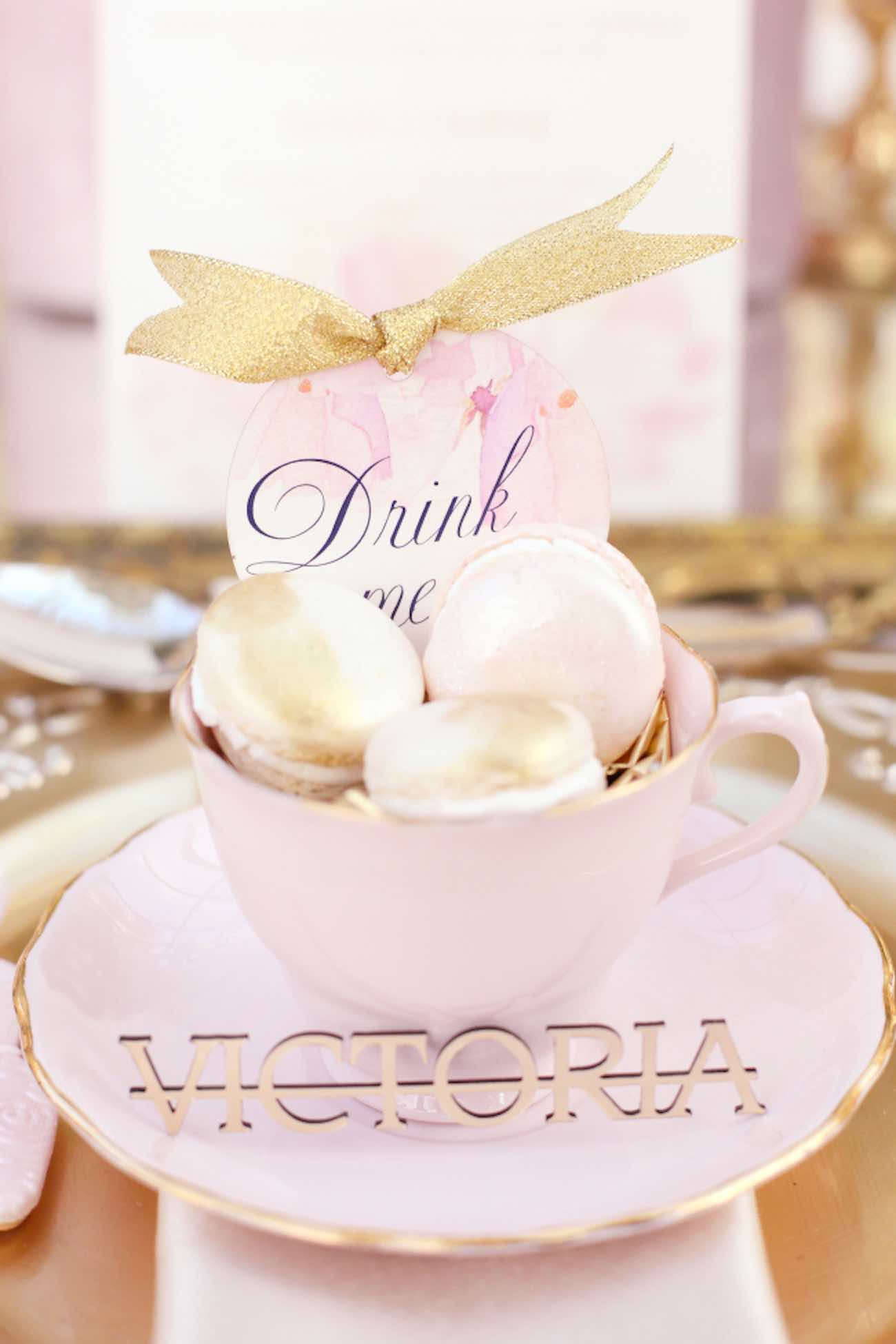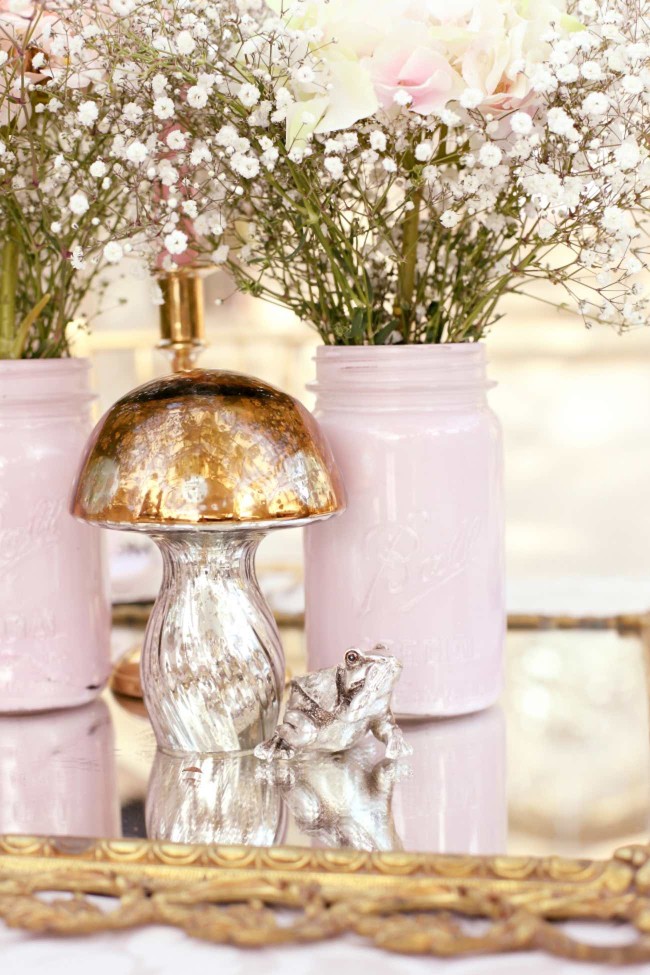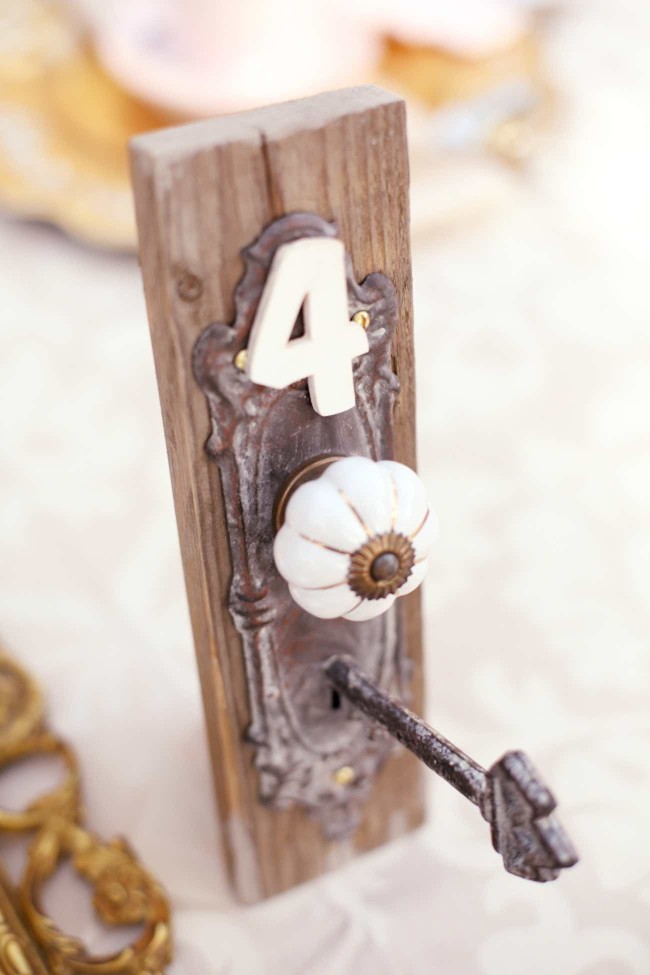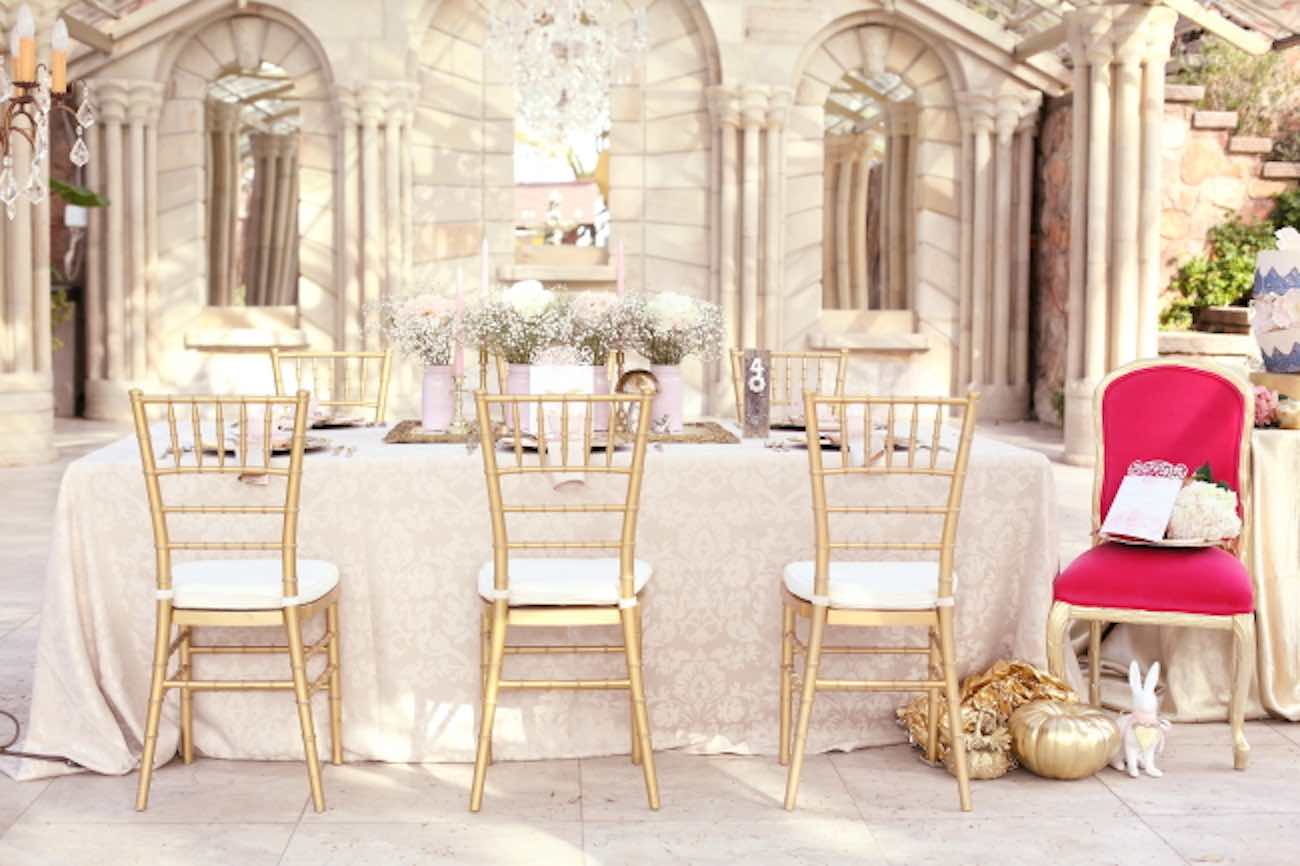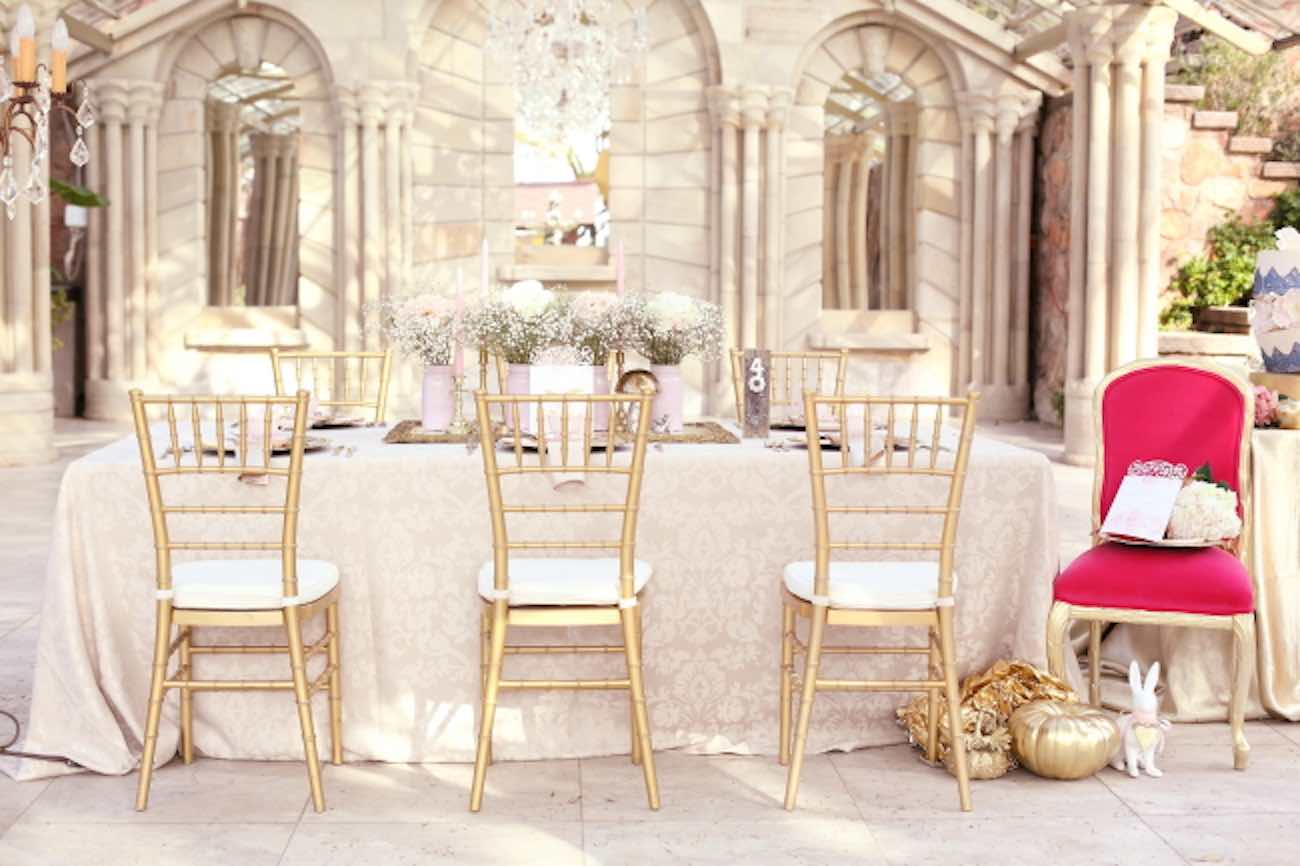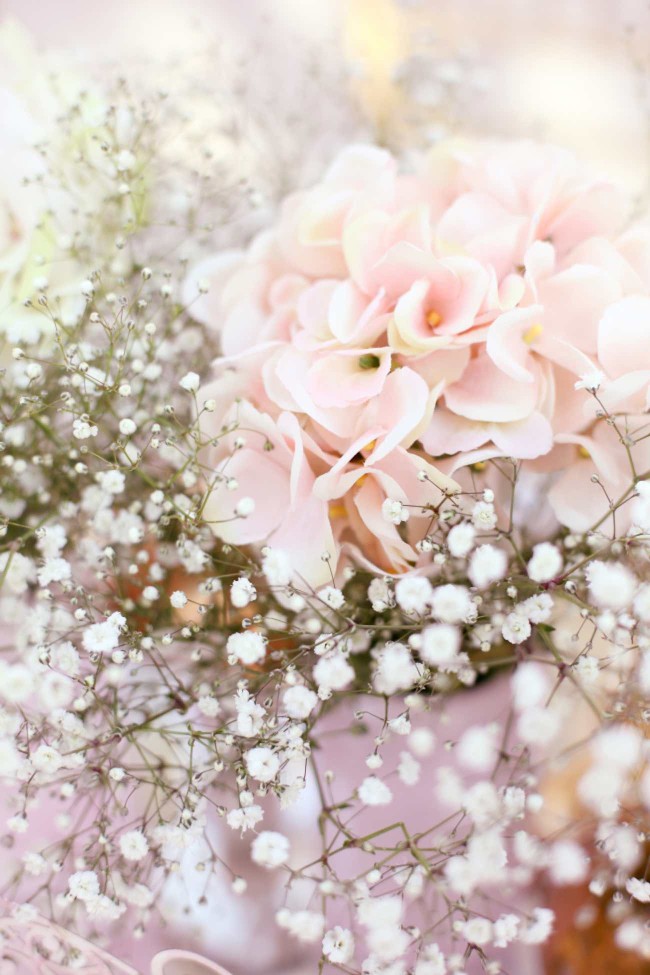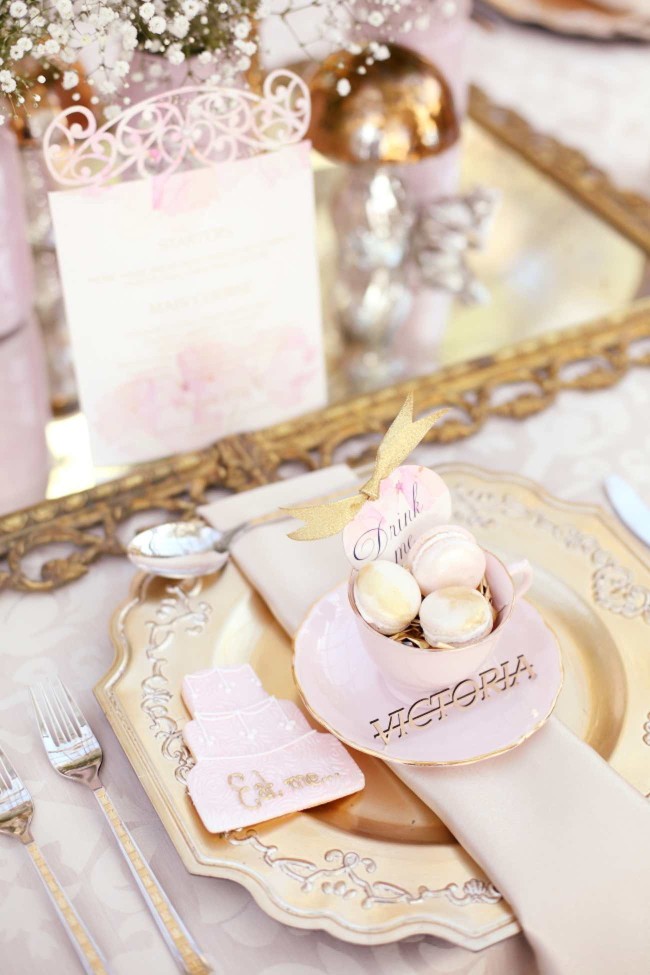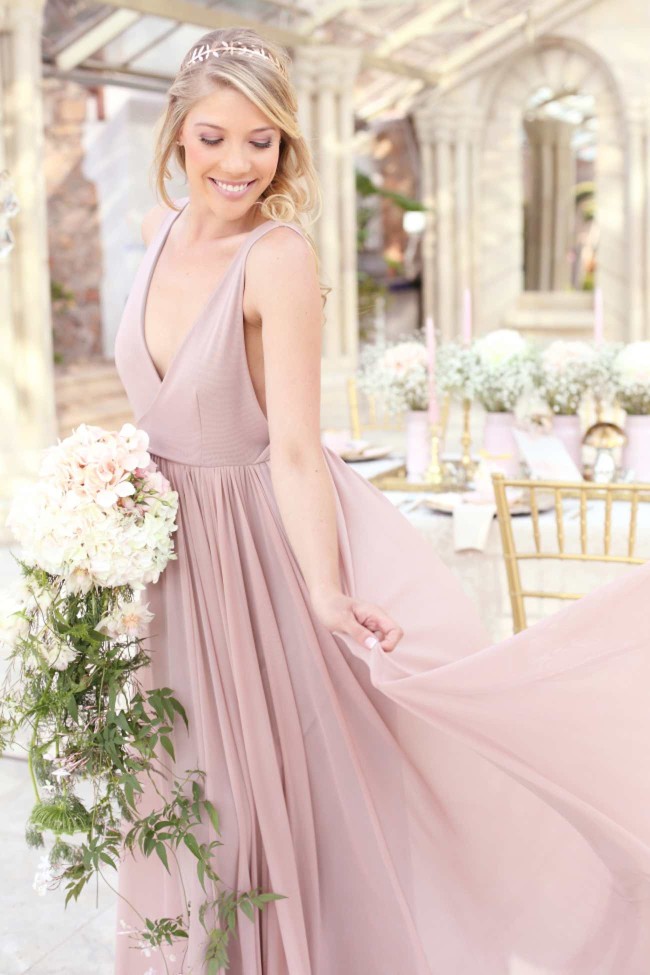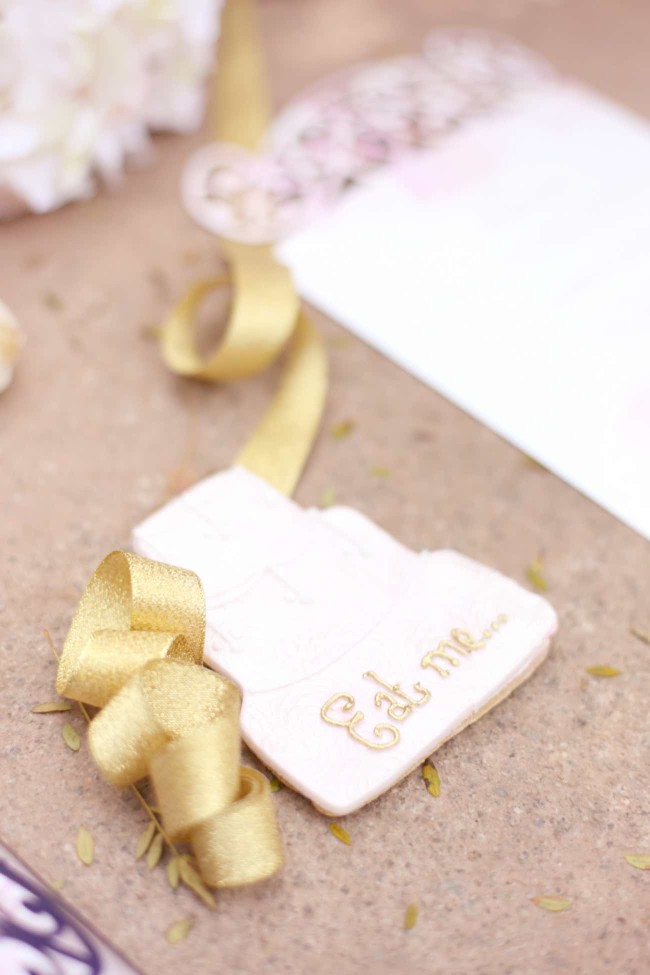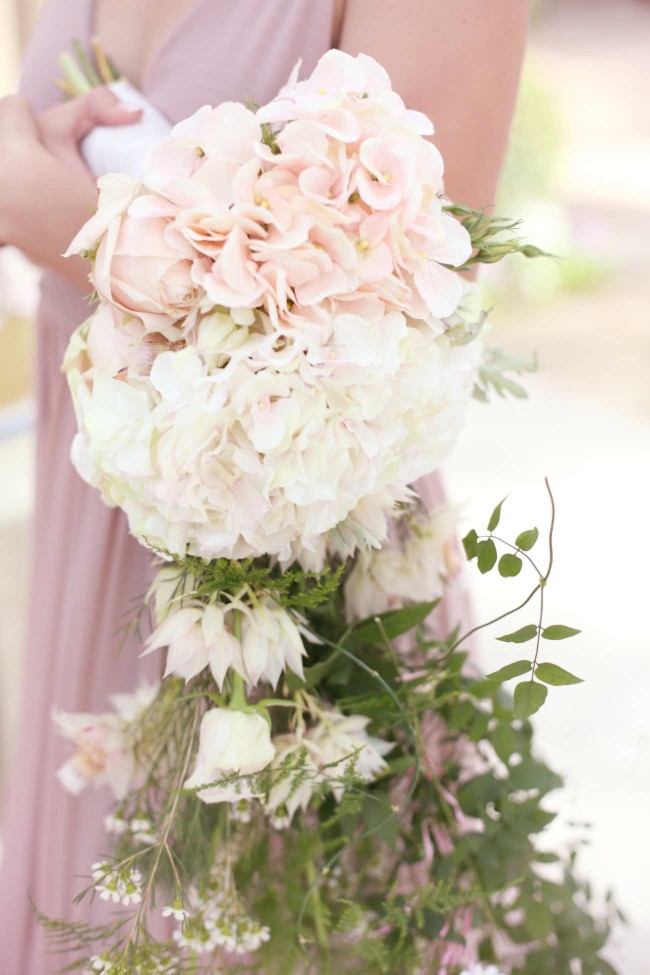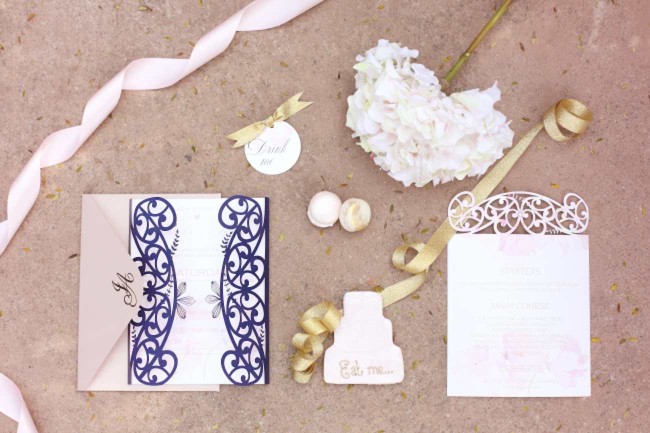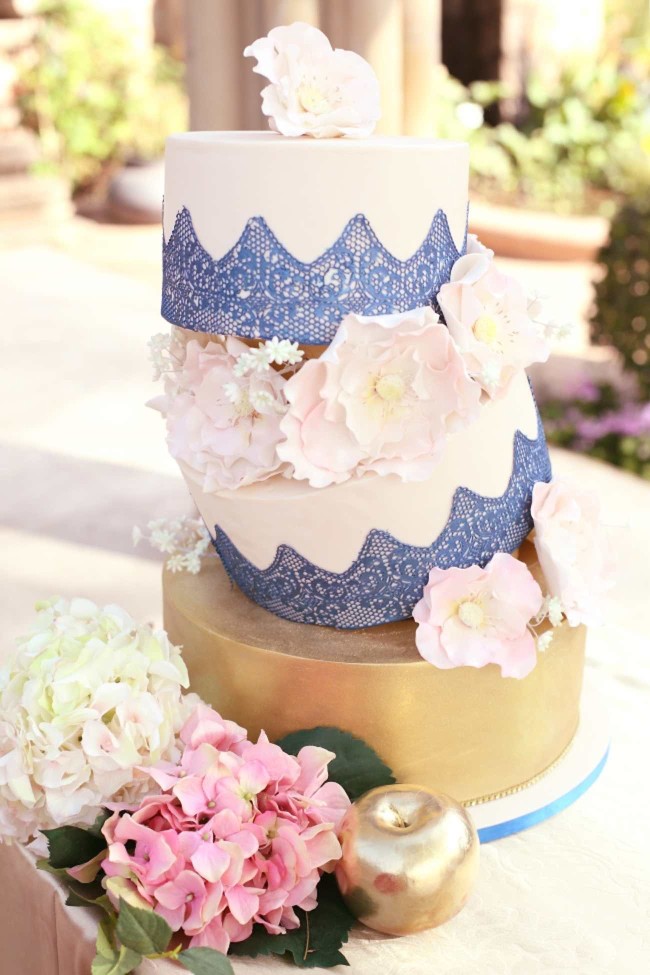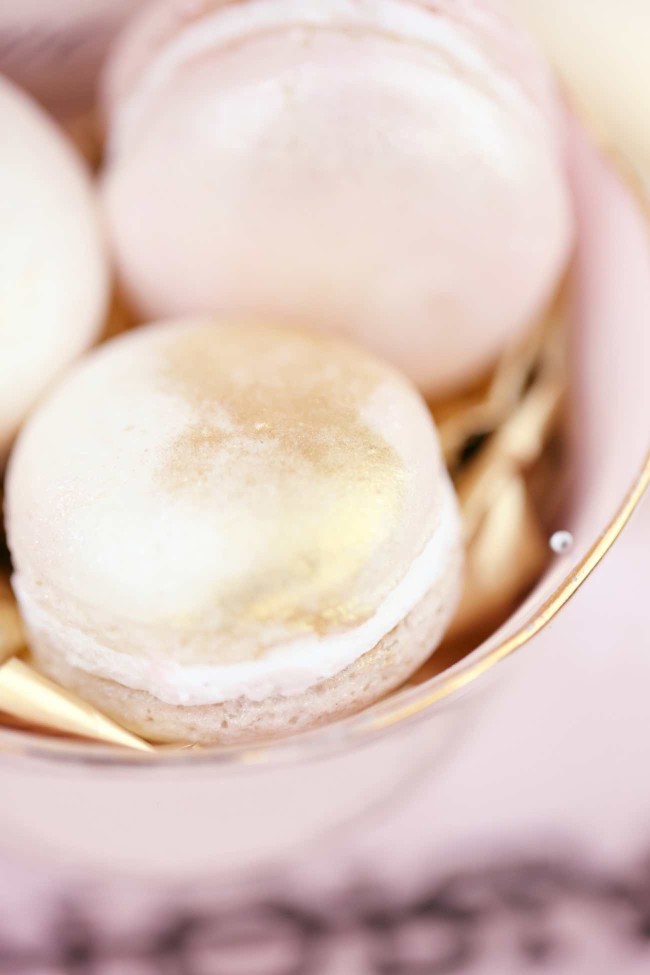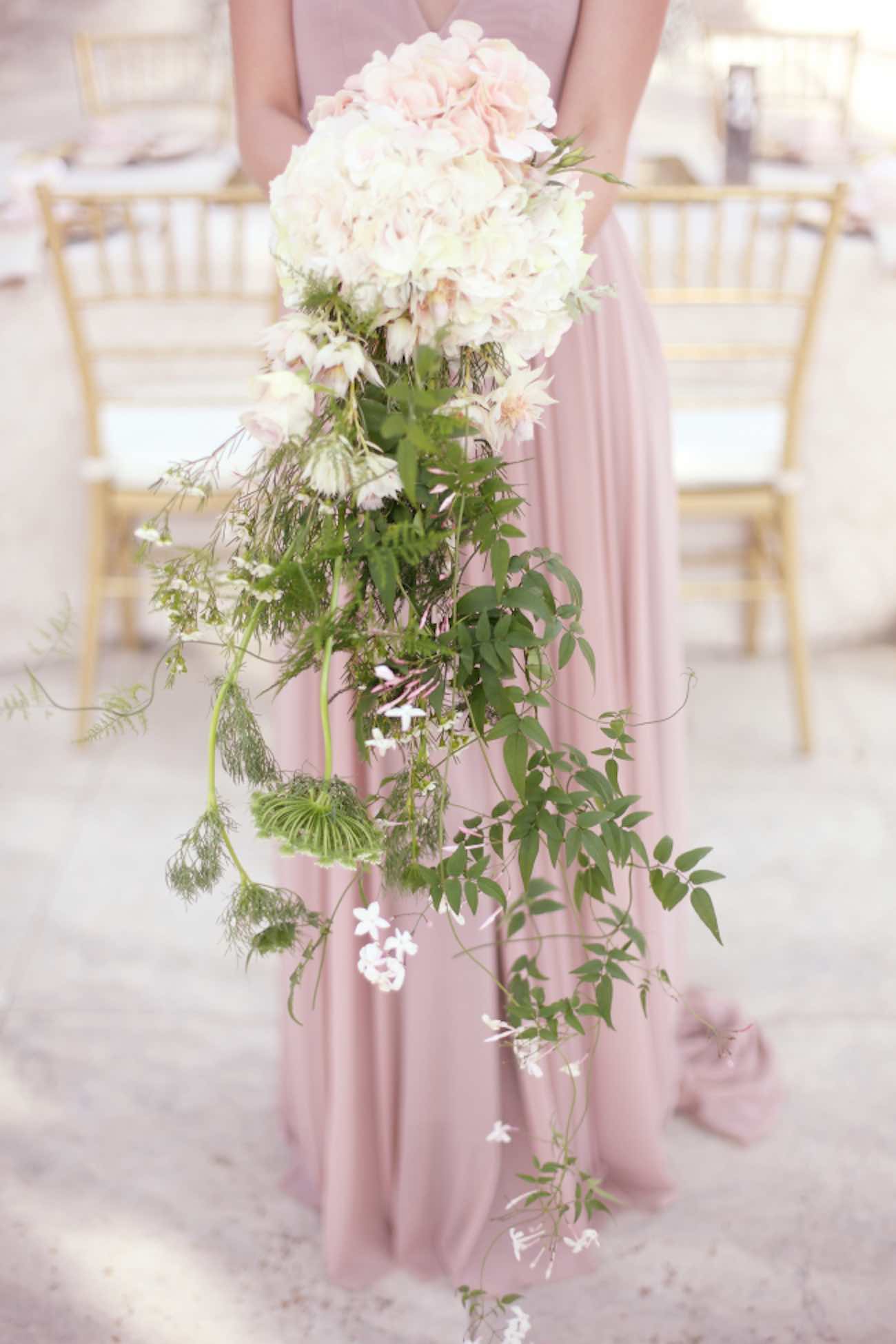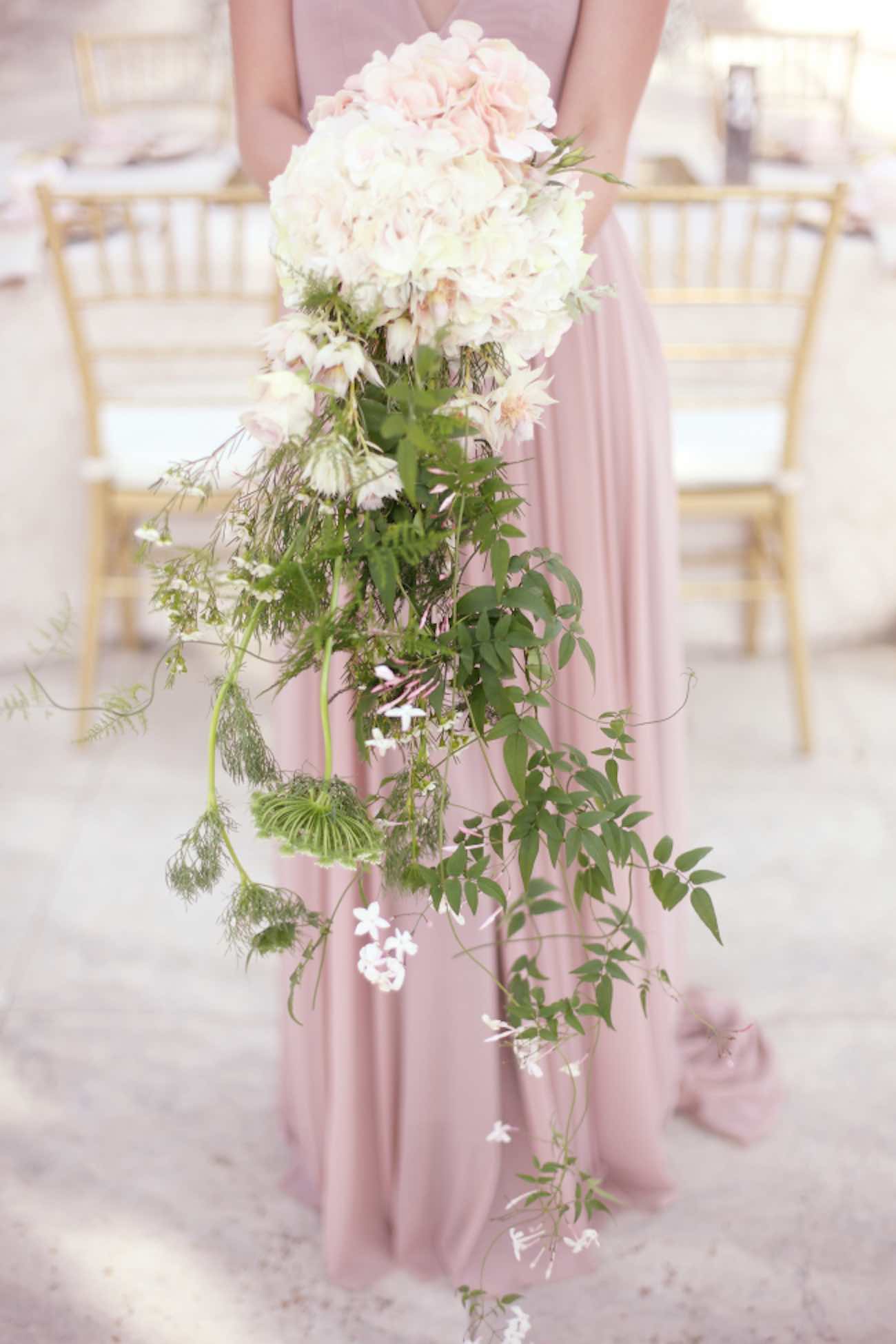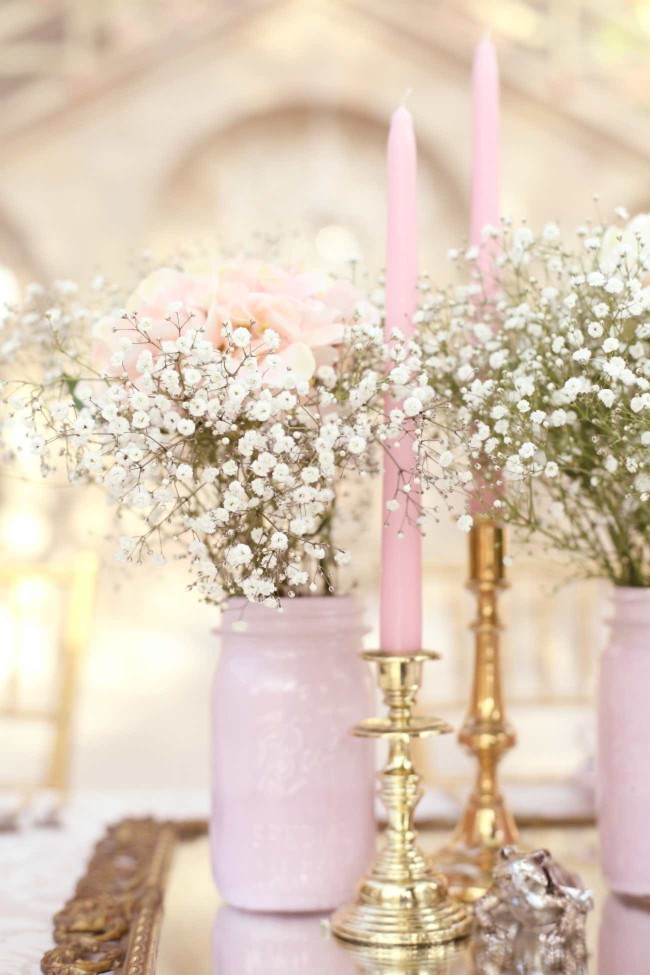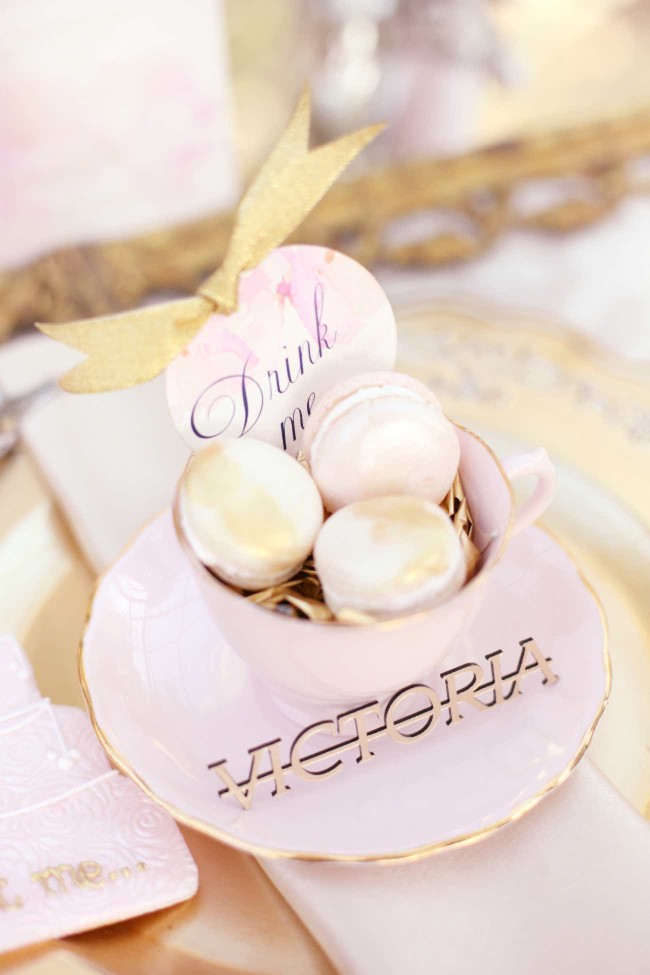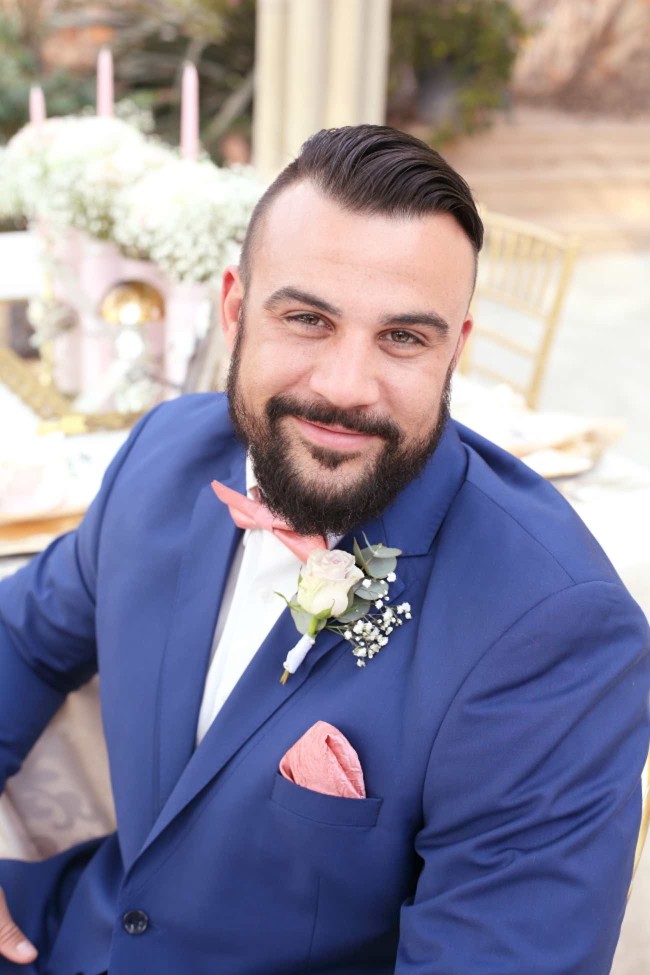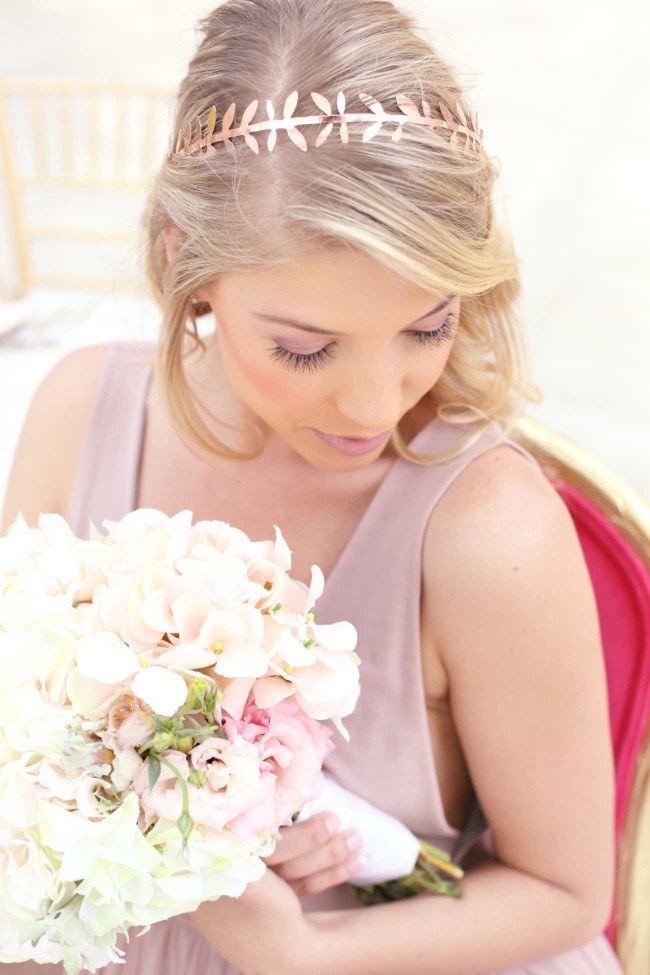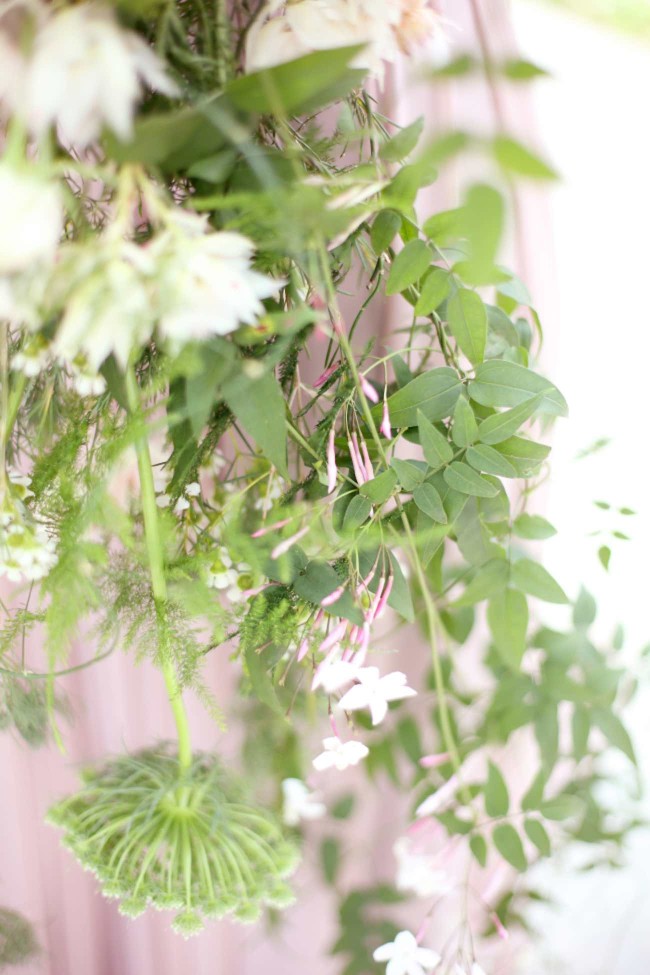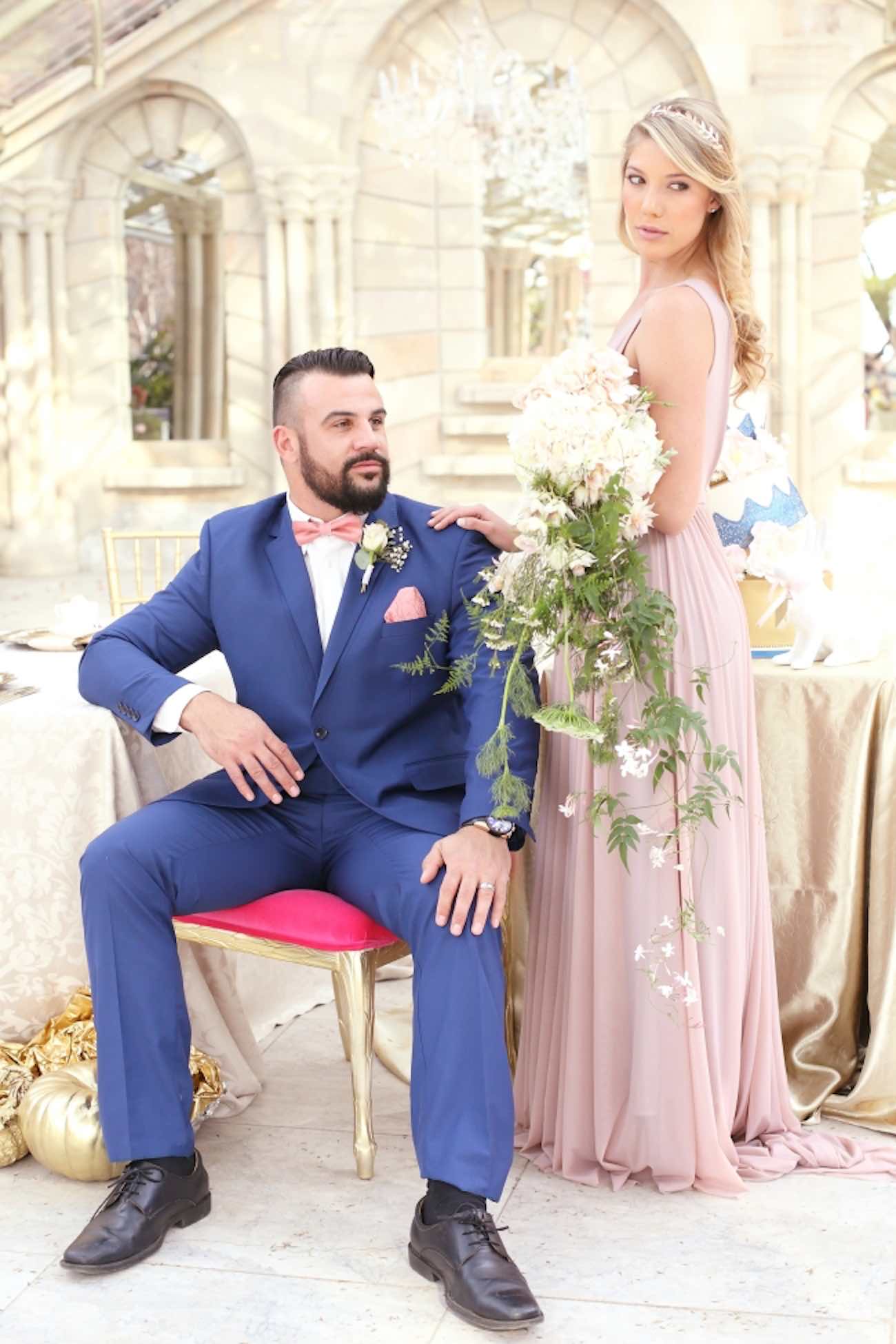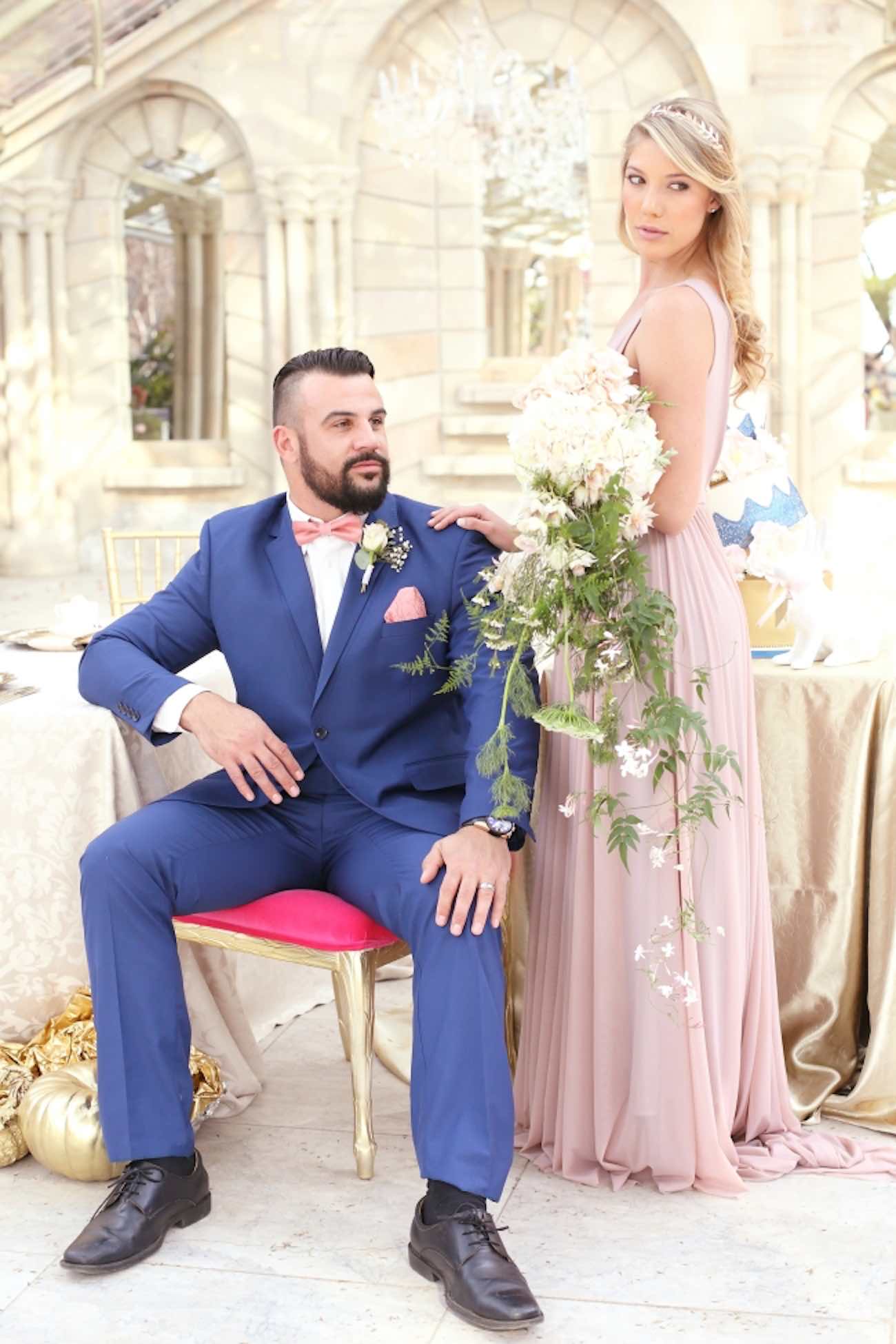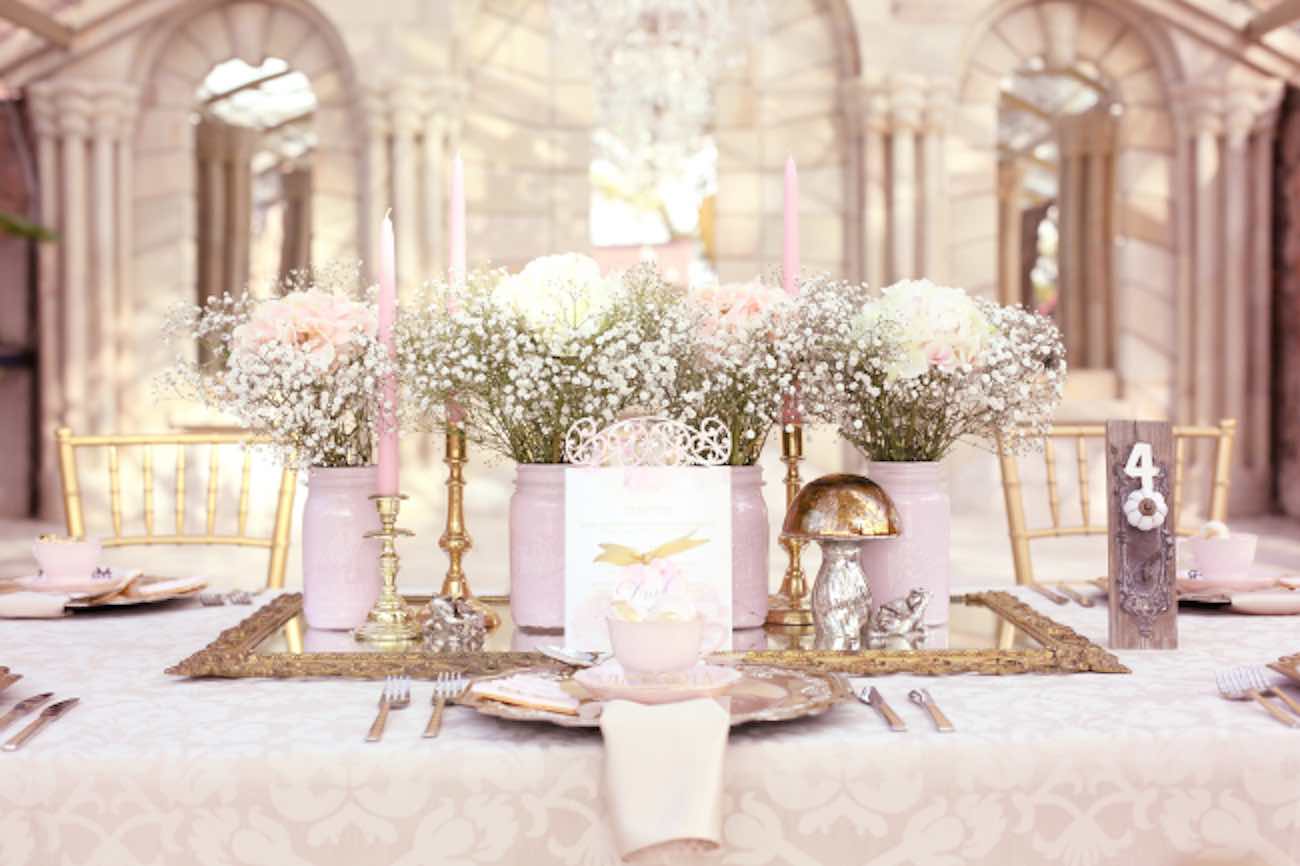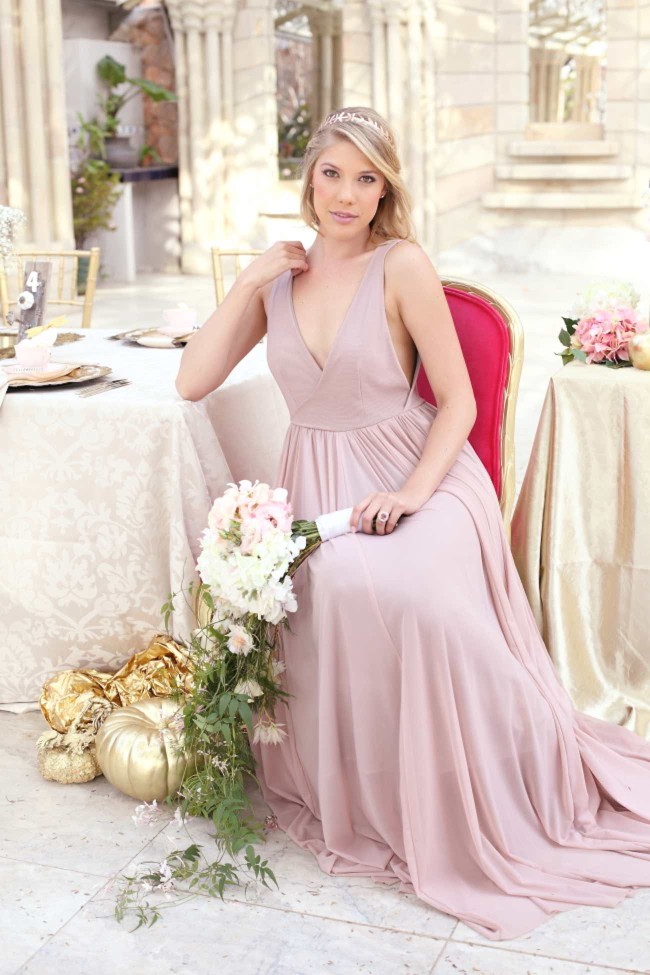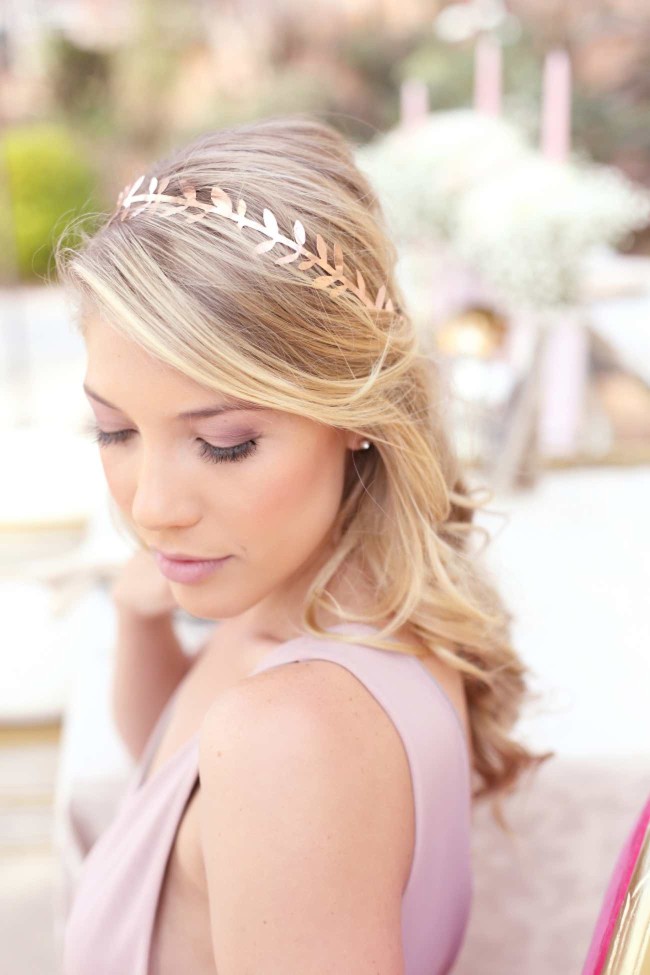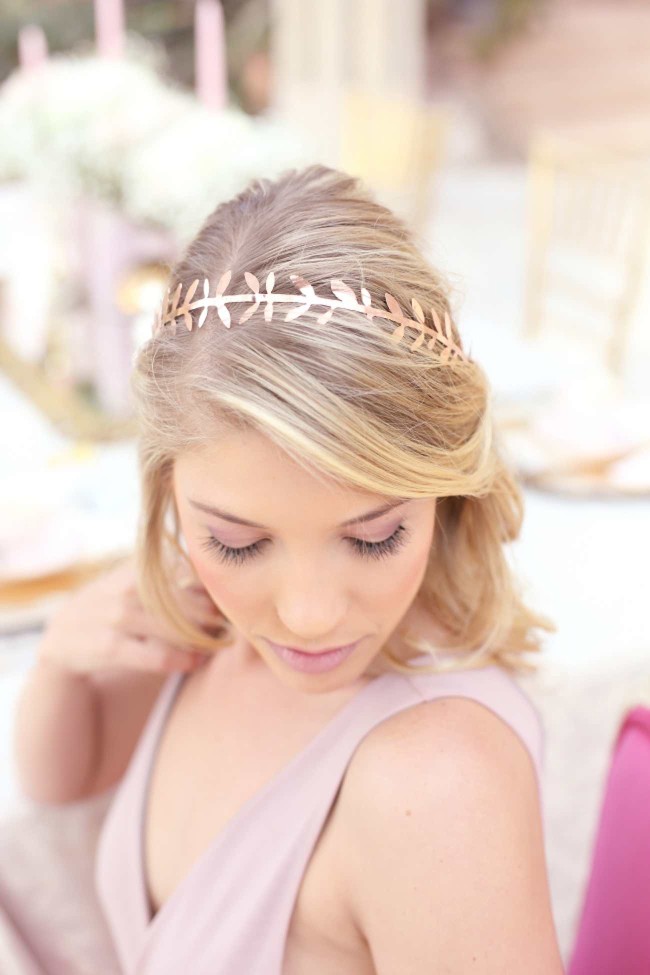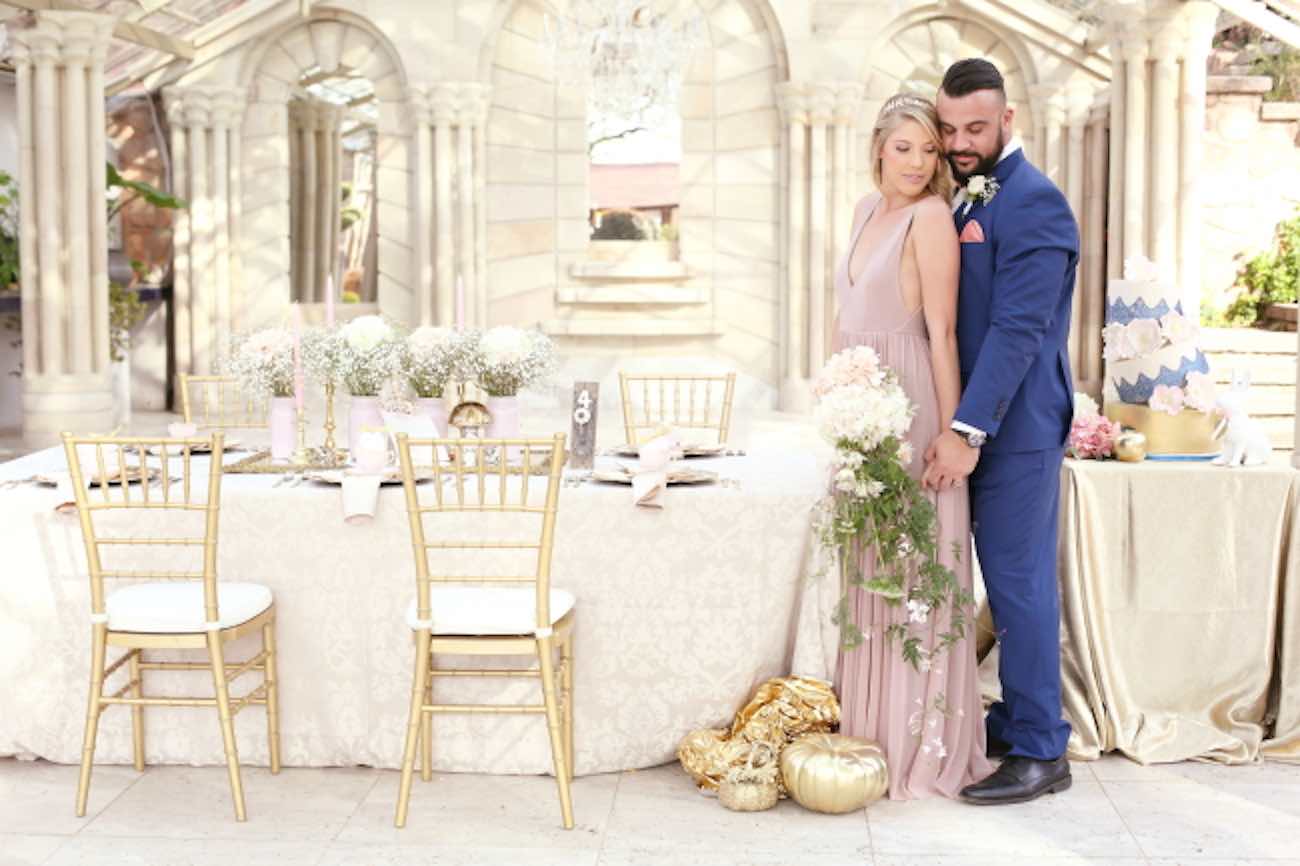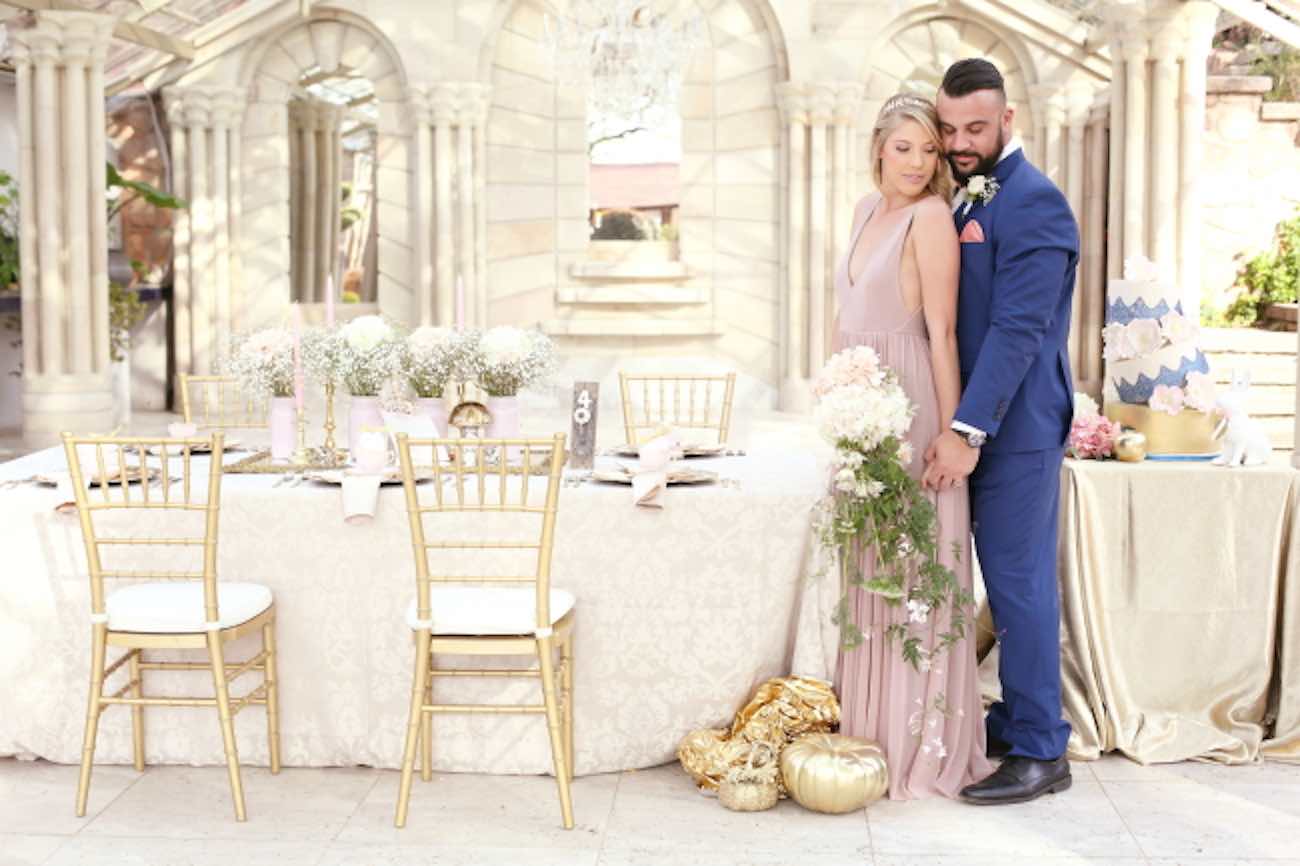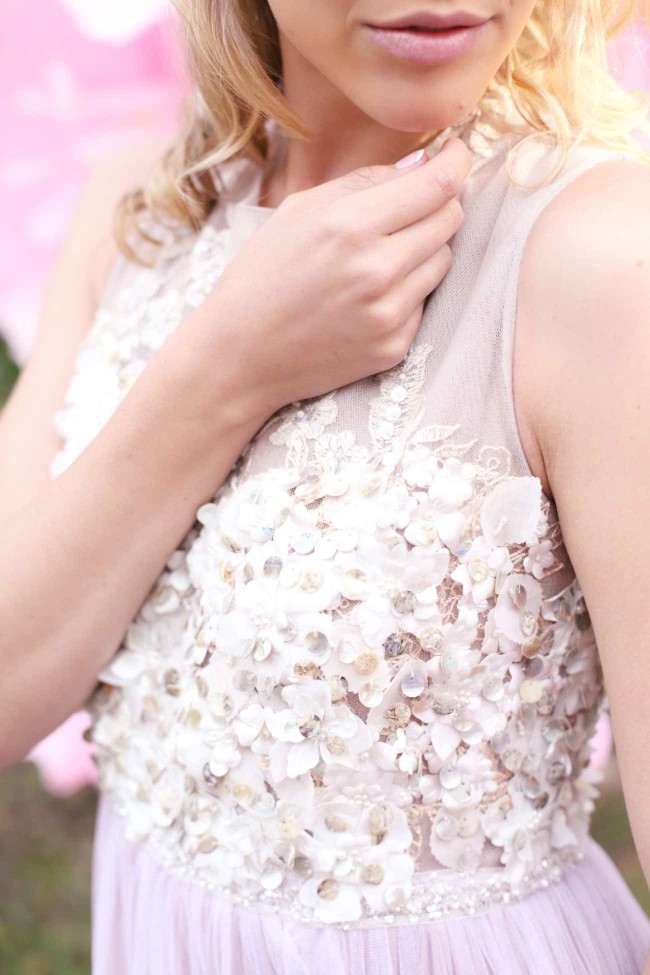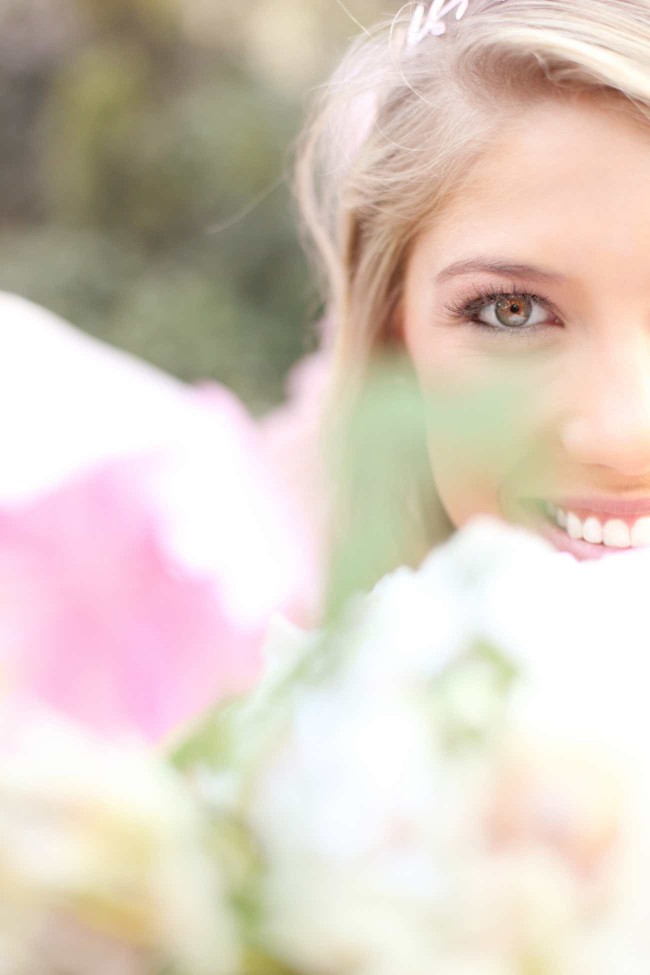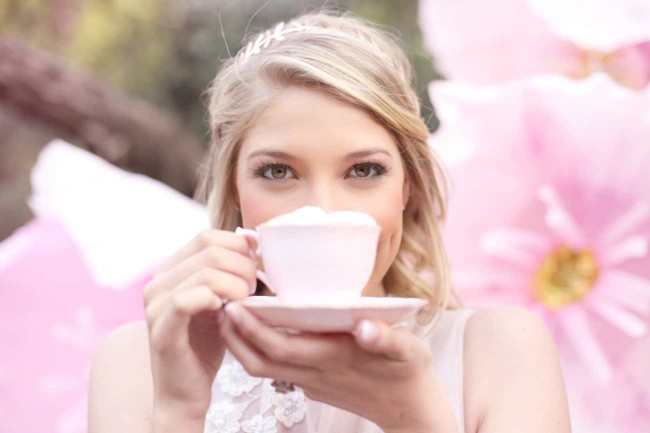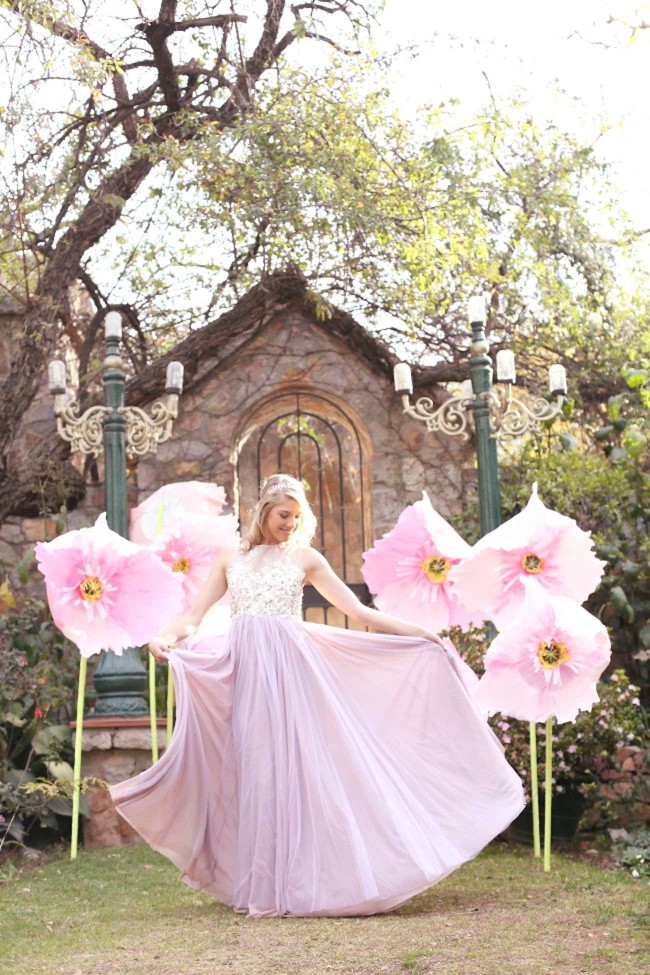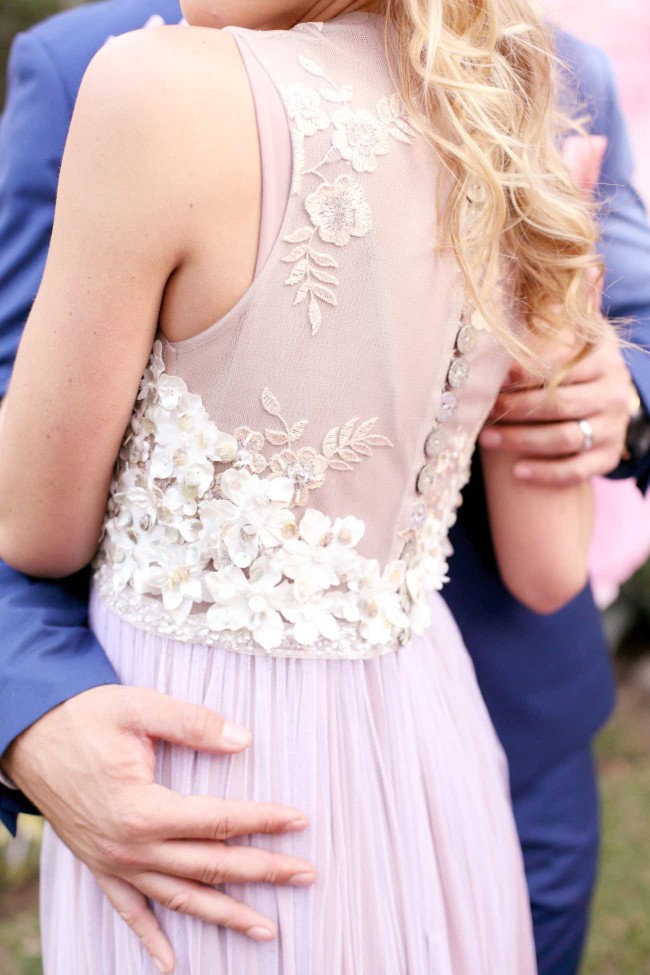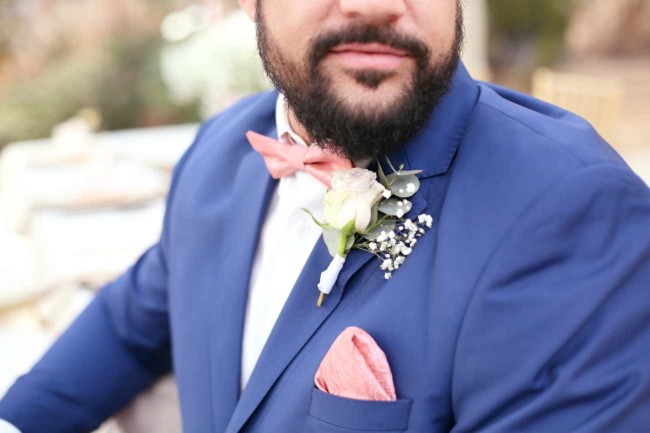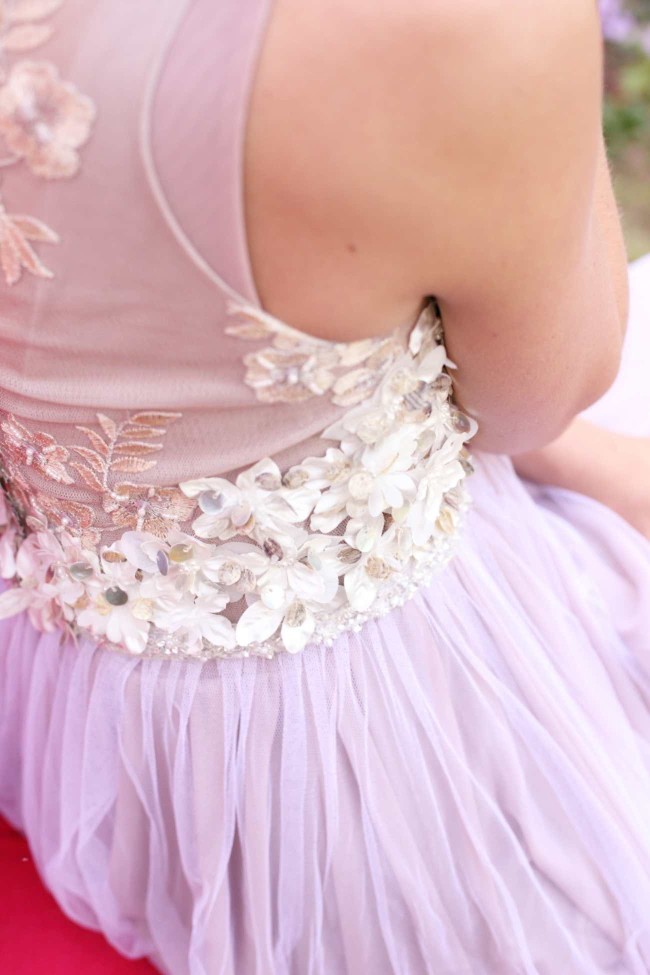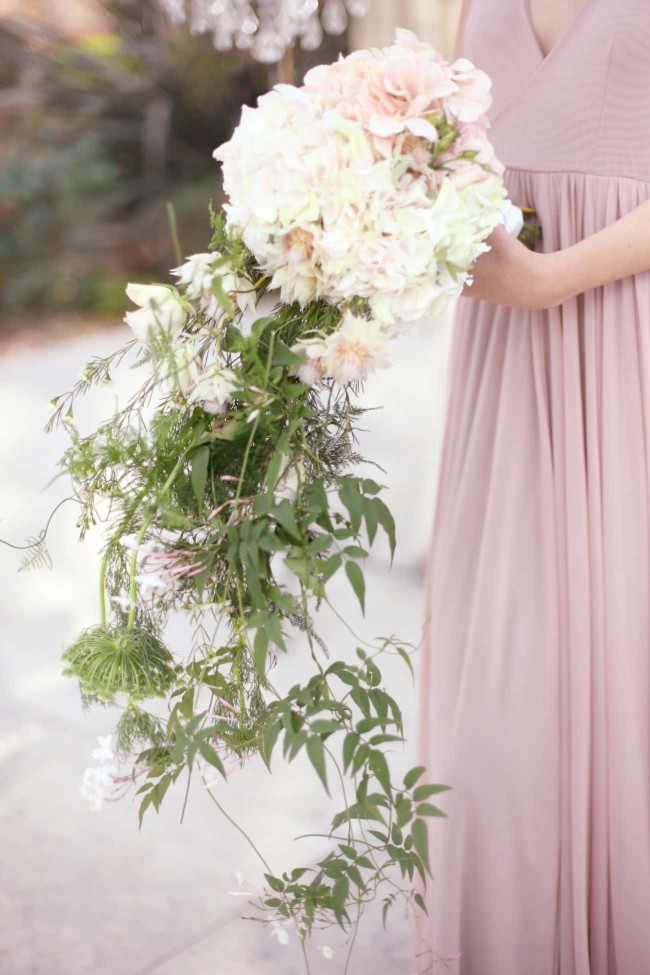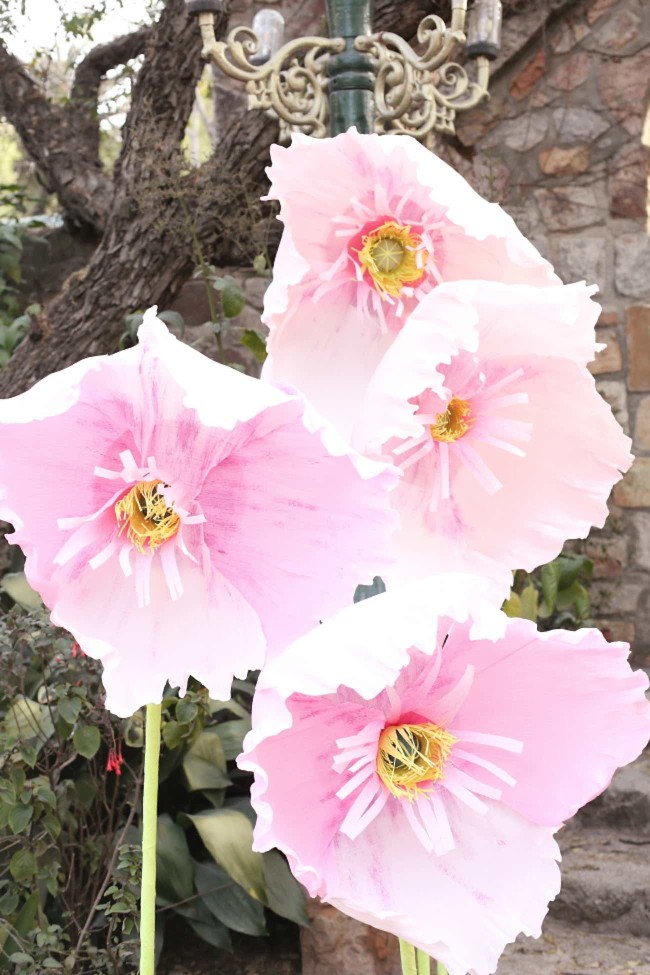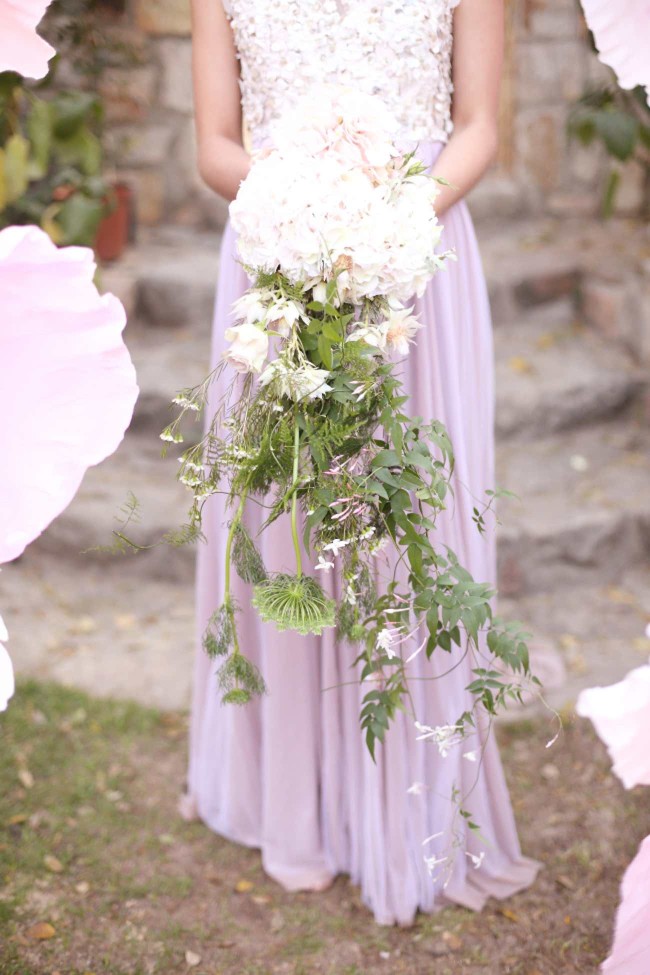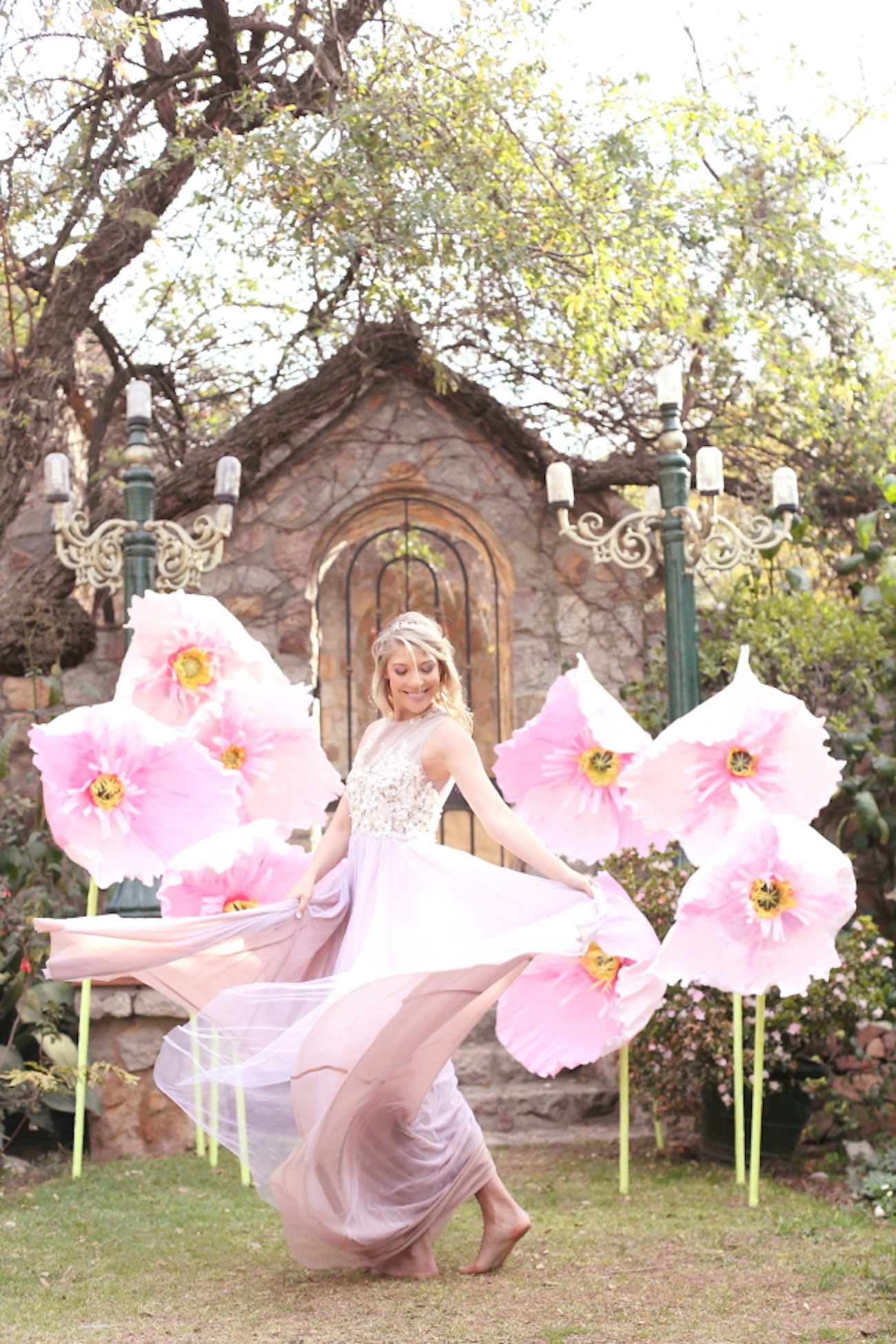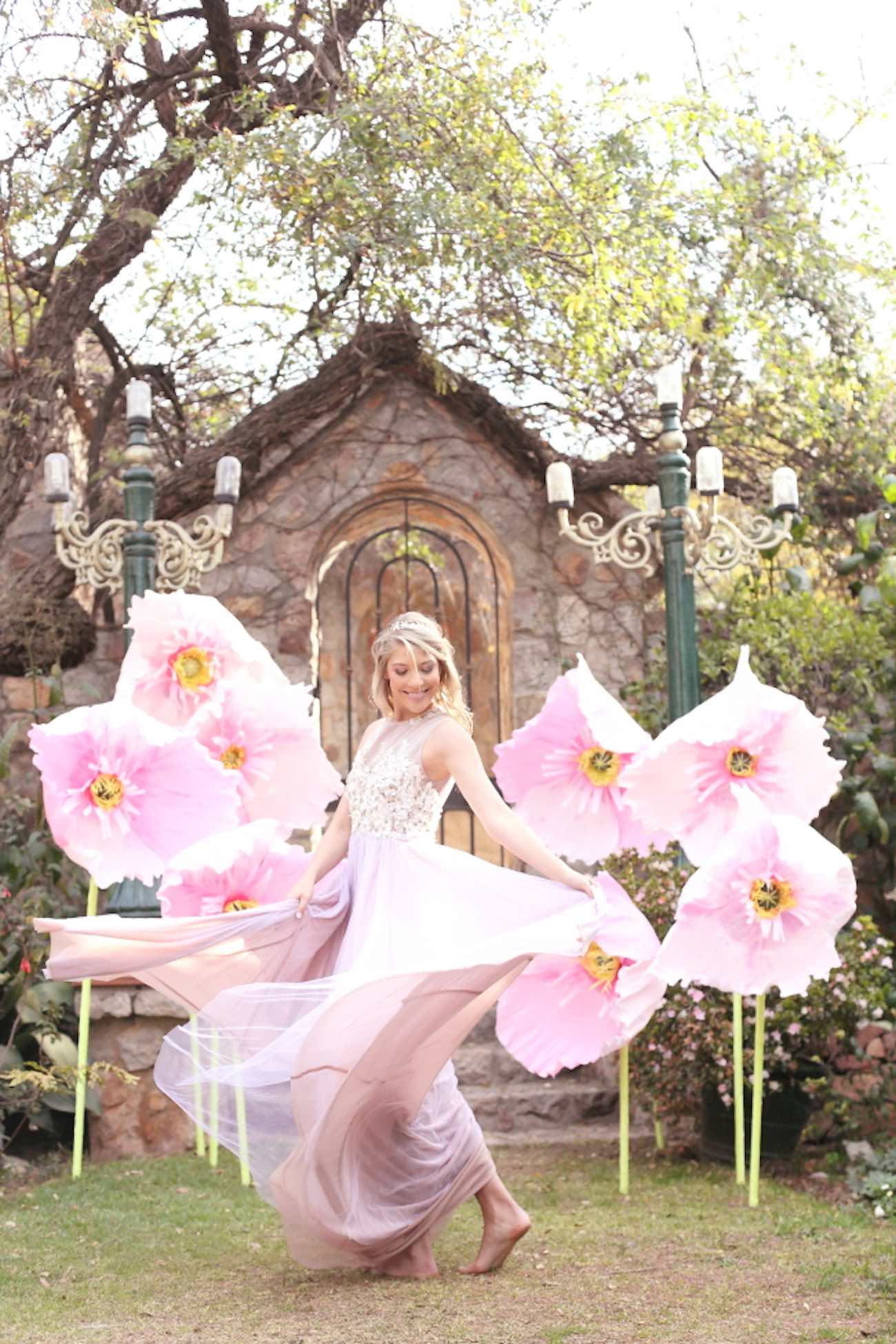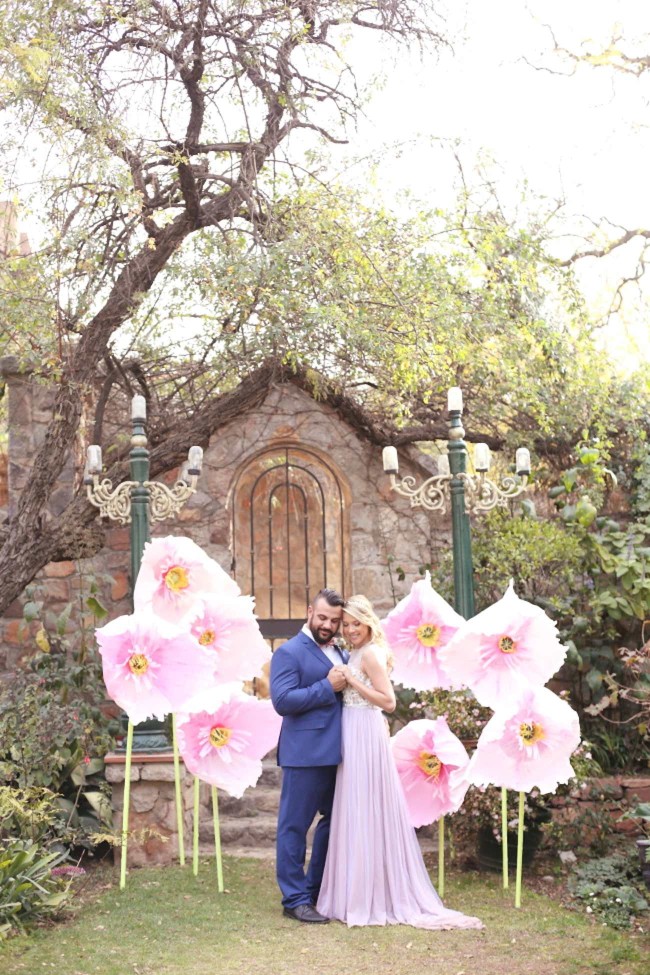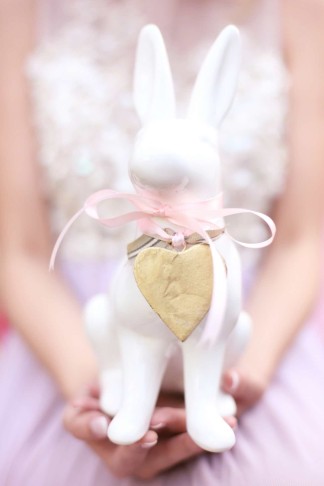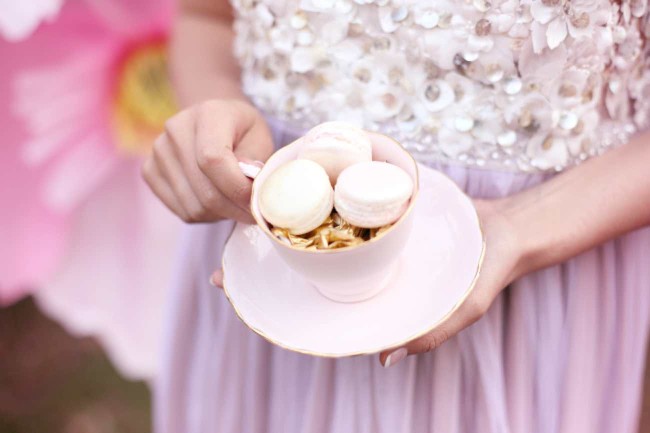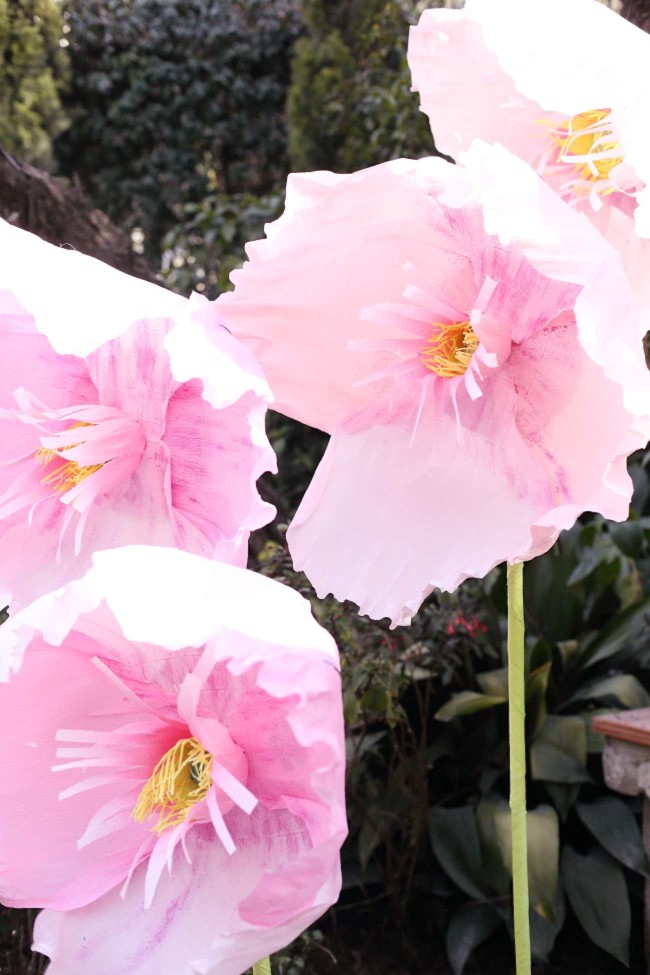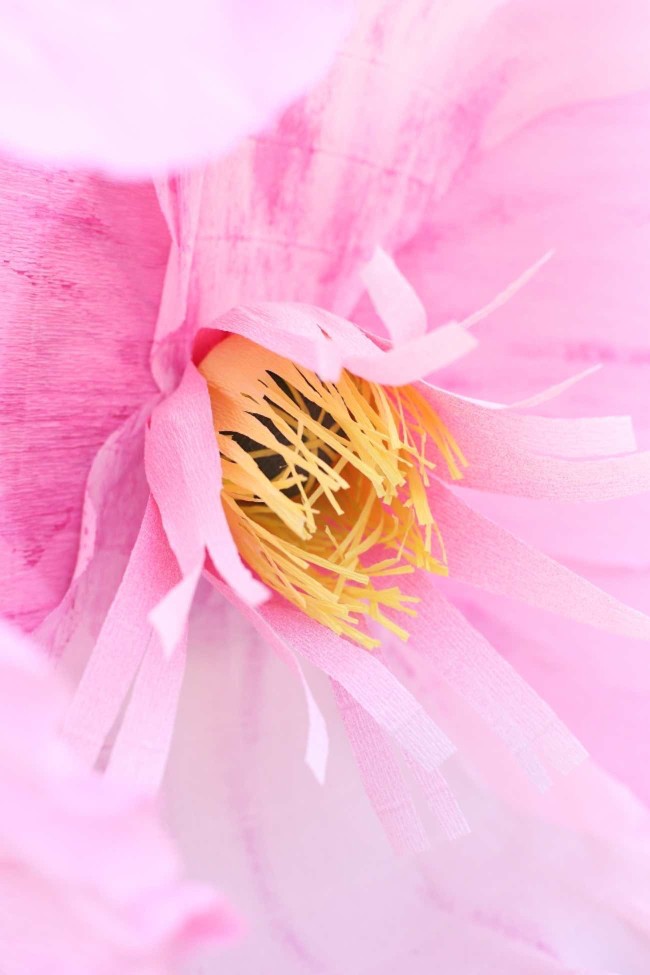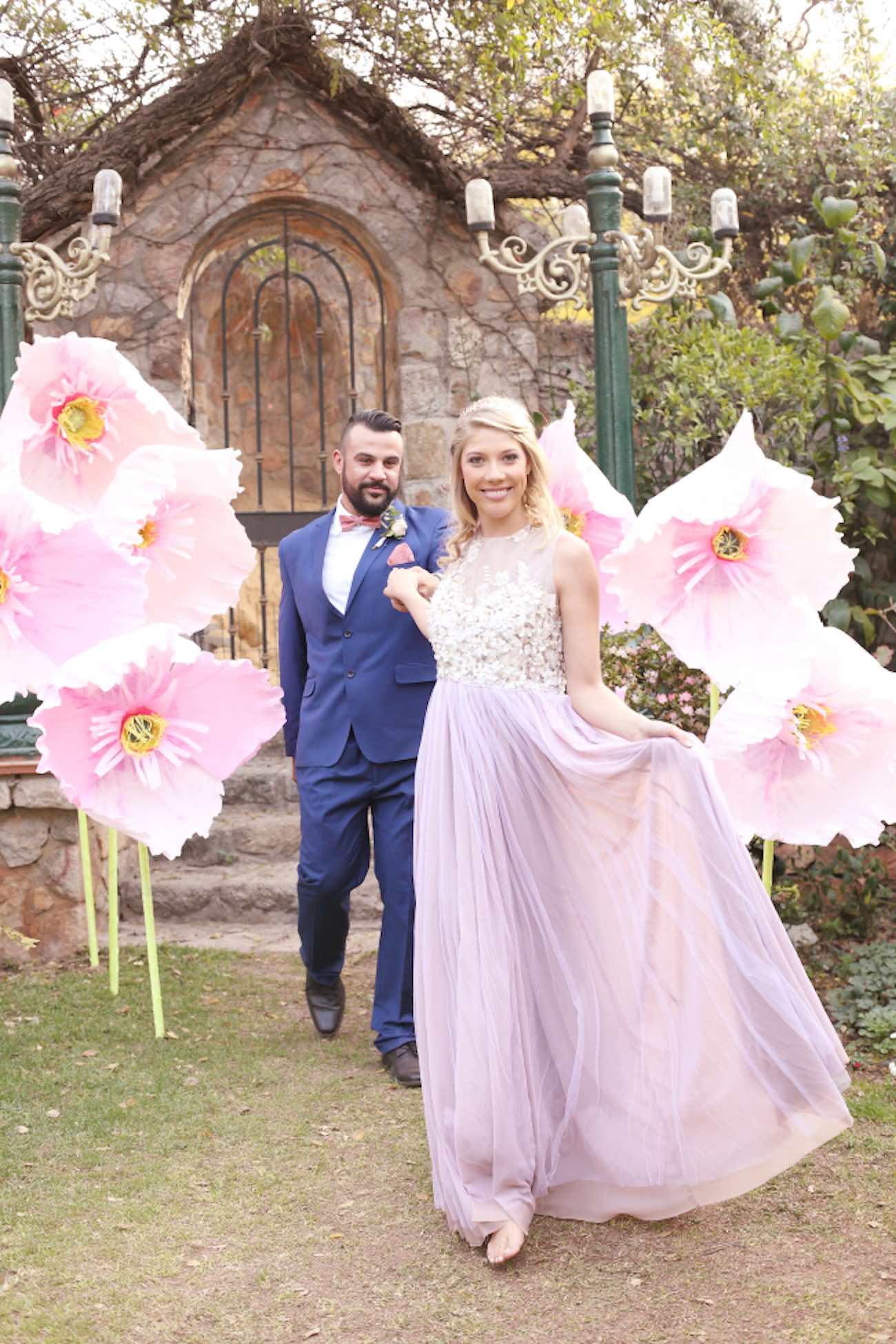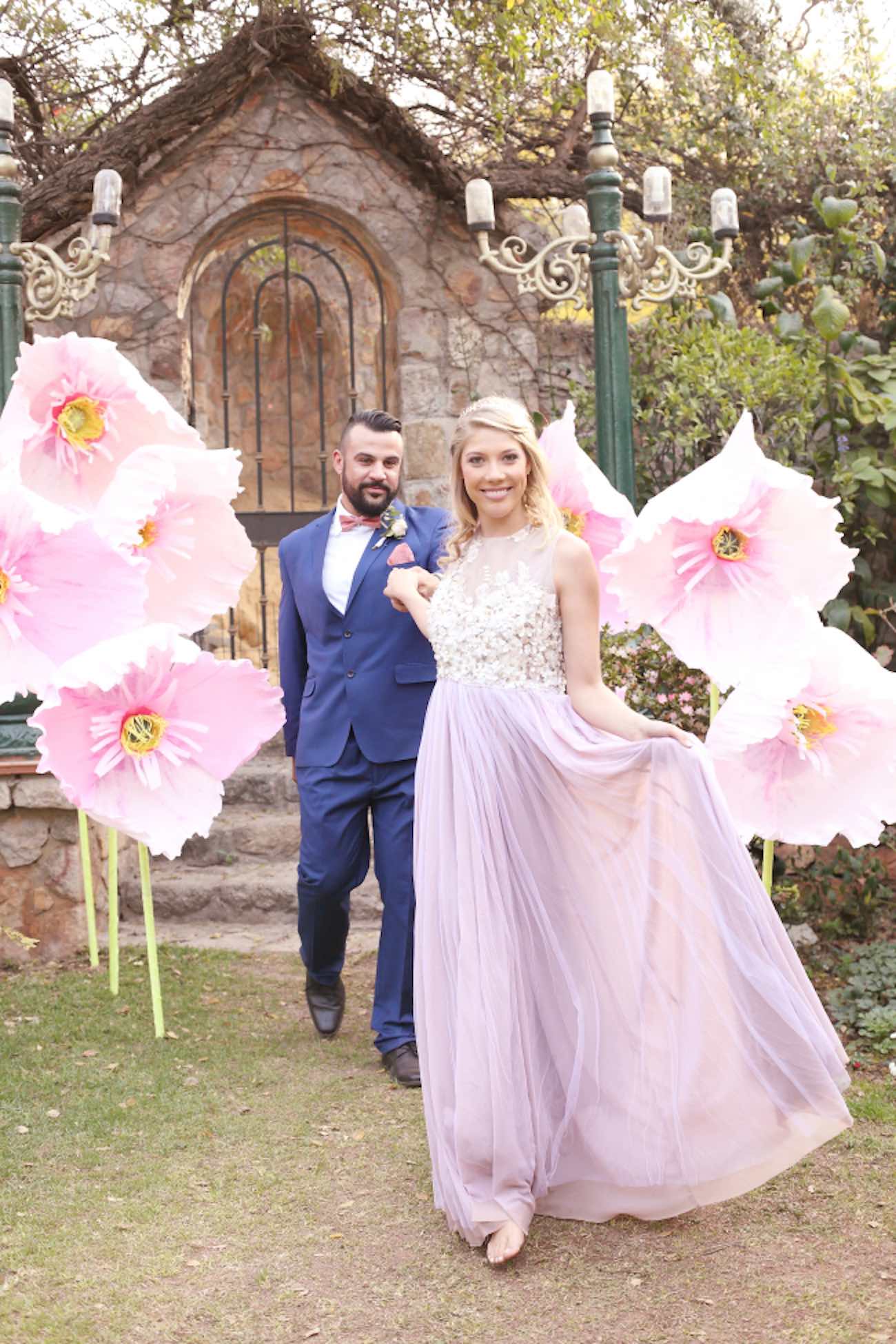 Wedding Service Providers: