Caravaggio-Inspired Italian Bridal Shoot ♥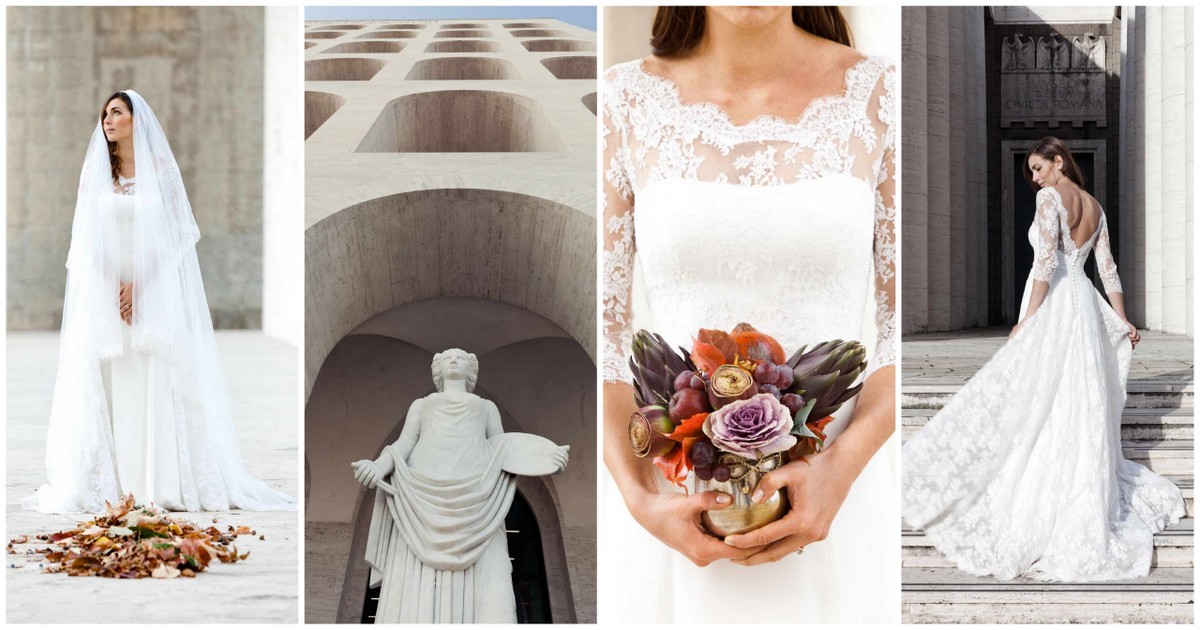 After last week's French-inspired bridal fashion feature, we're off to explore Italy.. Today's European bridal shoot, inspired by Italian painter Caravaggio's famous fruit and leaves paintings painting, is set in Rome's EUR district. The idea for the shoot, conceptualized by Rome-based wedding planner, Monica d'ovidio, of Weddings on Demand and photographed by Guido Caltabiano, was to use the white-washed and austere buildings as an empty backdrop. This juxtaposed beautifully against the warm and wintery colours of Caravaggio's painting including dark red, orange and velvet yellow.
We see a typical Italian bride in a lace wedding dress by Italian designer Chiara Valentini Atelier. She is framed by romantic red grapevine leaves and is standing in front of a path of autumn leaves, berries and acorns.
Monica of Weddings on Demand who wanted to showcase this lesser known area of Rome to emphasize Italian taste and culture, took care of the setting, mixing vintage props with Italian wine boxes and candles. Pomegranate, grapes, leaves and orange roses were placed in antique silver vases, that perfectly incorporated in the marble and white backdrop. We love the rustic touches set against the strong, architectural background of the district. Simply gorgeous!
Marble & Romance in Rome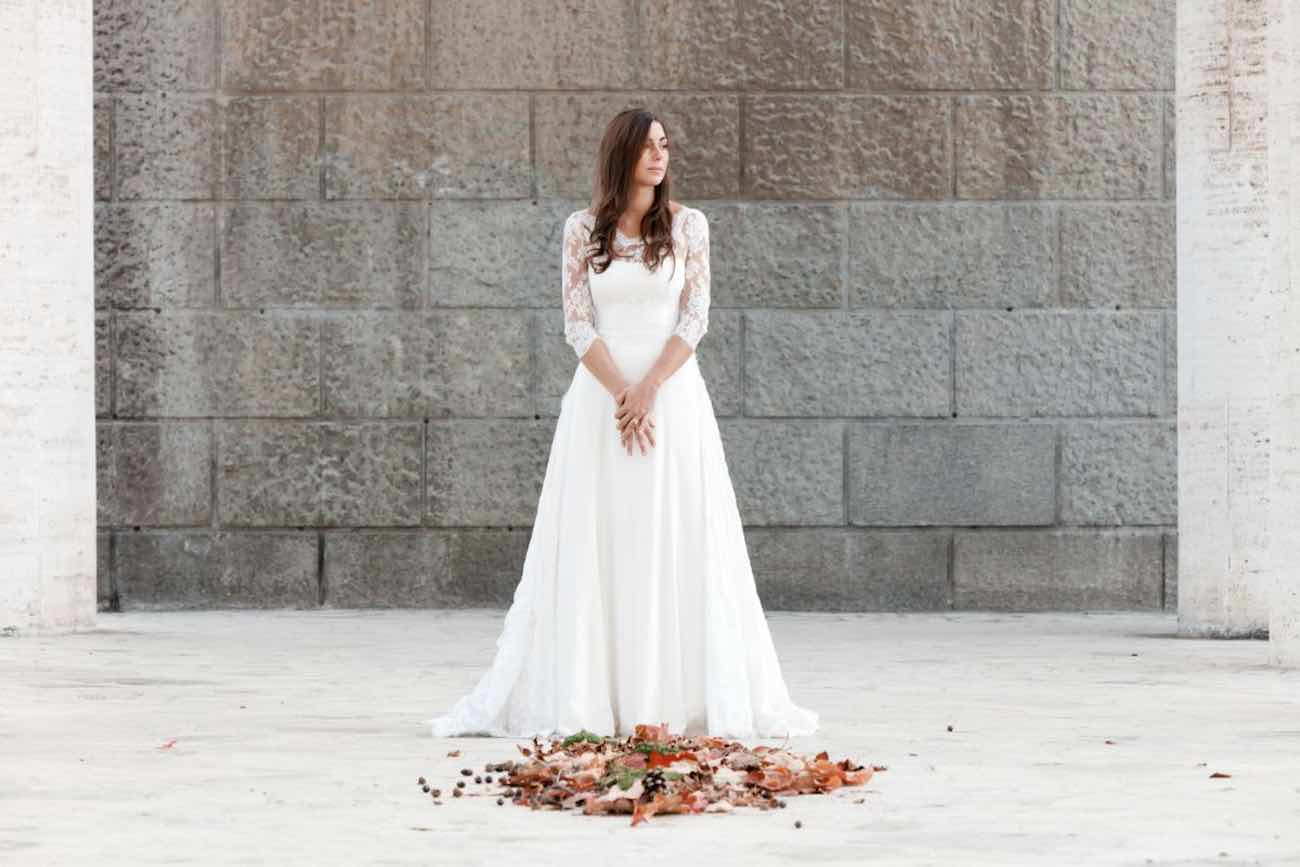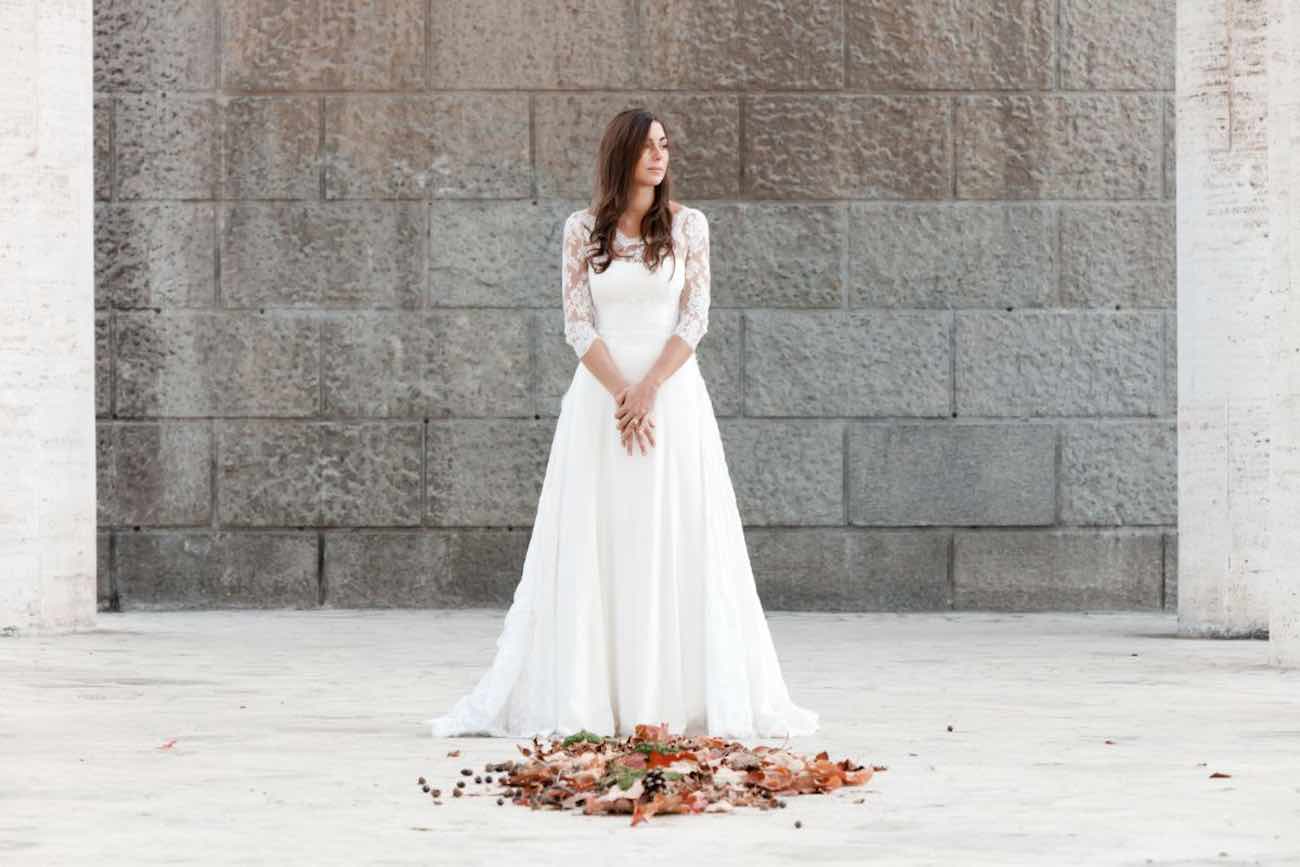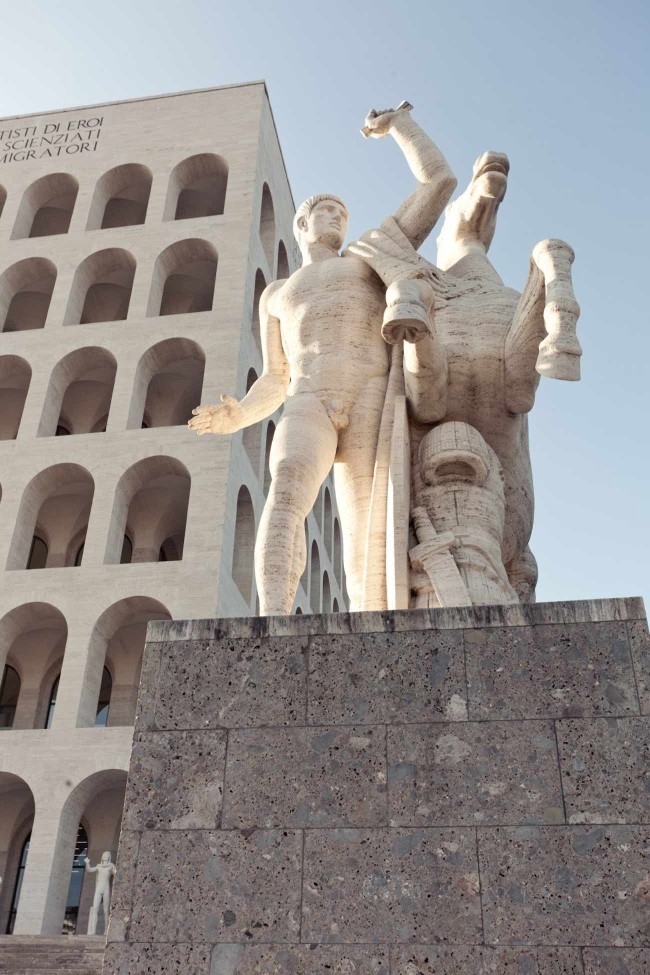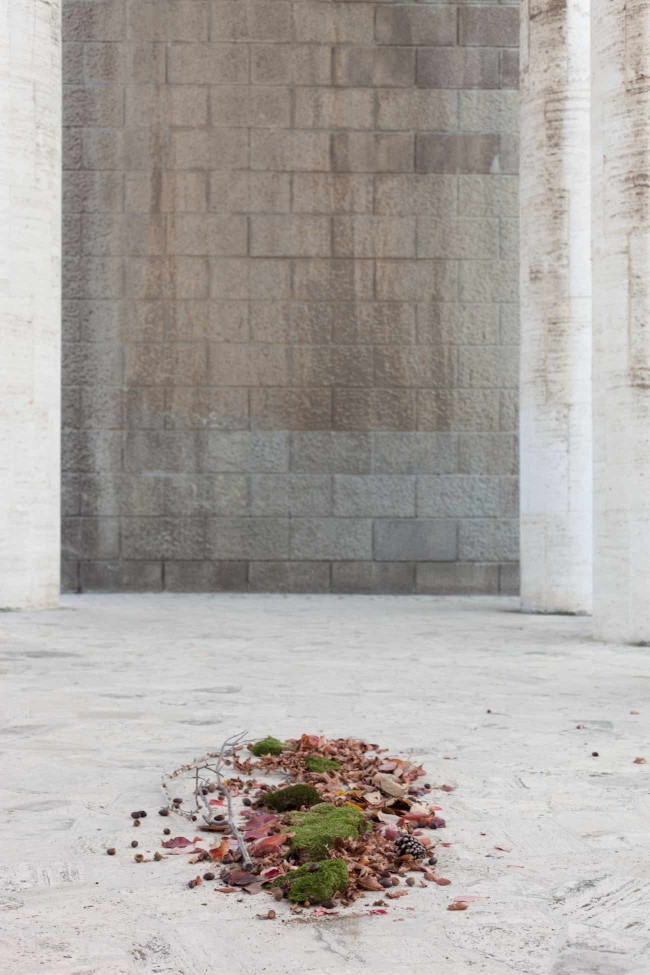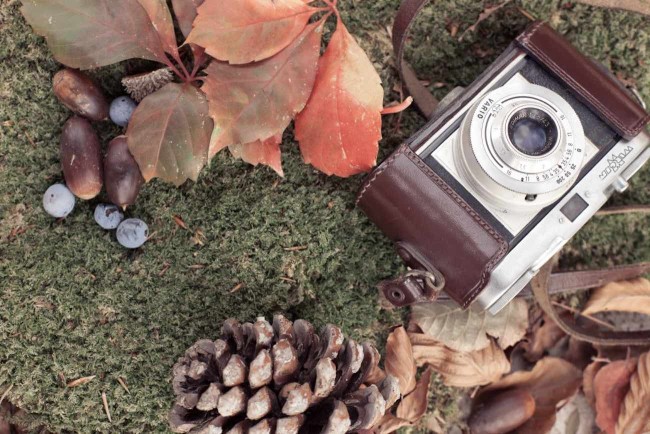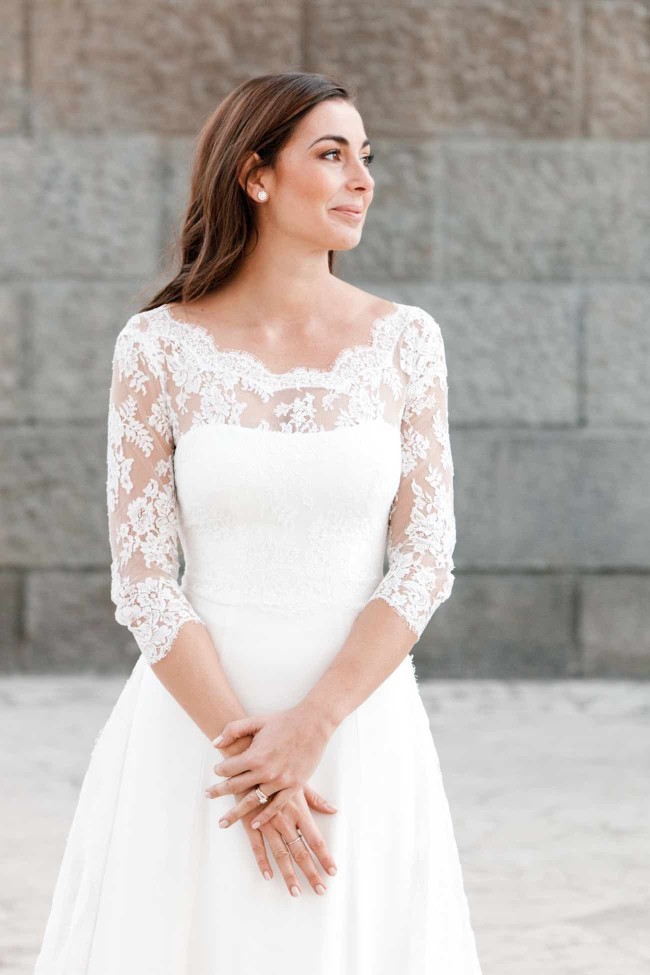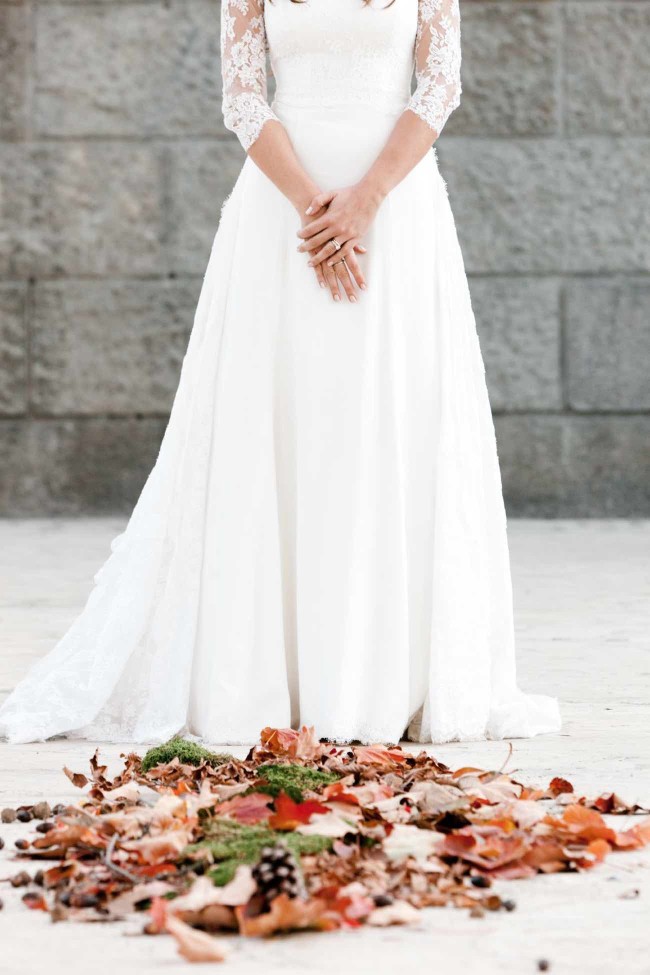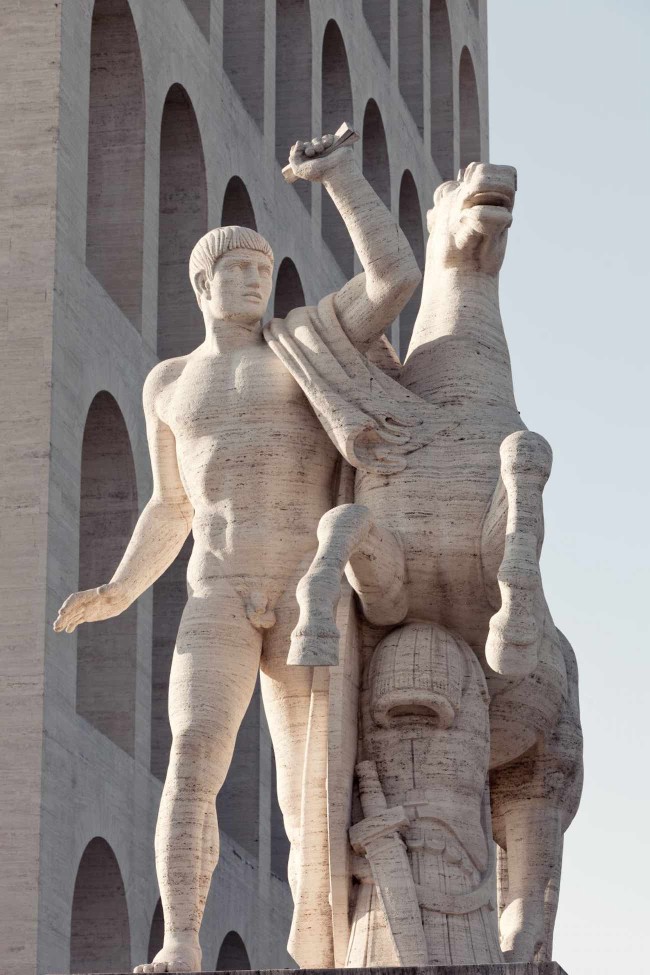 (Above) The Equestrian statue at the Palazzo della Civilta del Lavoro, (which is also known as the 'Square Colosseum') on the Quadrato della Concordia, is in  Rome's EUR district.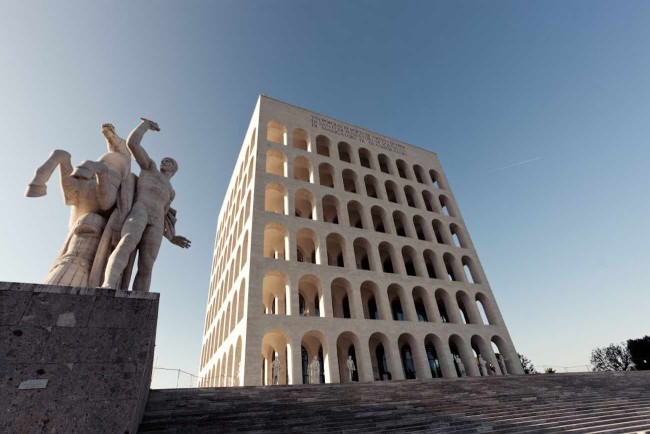 The EUR district in Rome is known for its austere buildings, inspired by a mix of ancient Roman architecture and modern architecture. Built using traditional limestone, tuff and marble mix, the area was chosen by Italian directors Michelangelo Antonioni and Bernardo Bertolucci for many of their movies. Its buildings hold up beautifully today, with powerful murals, fine materials and sight lines along wide avenues that accentuate the drama and grandeur of its signature structures.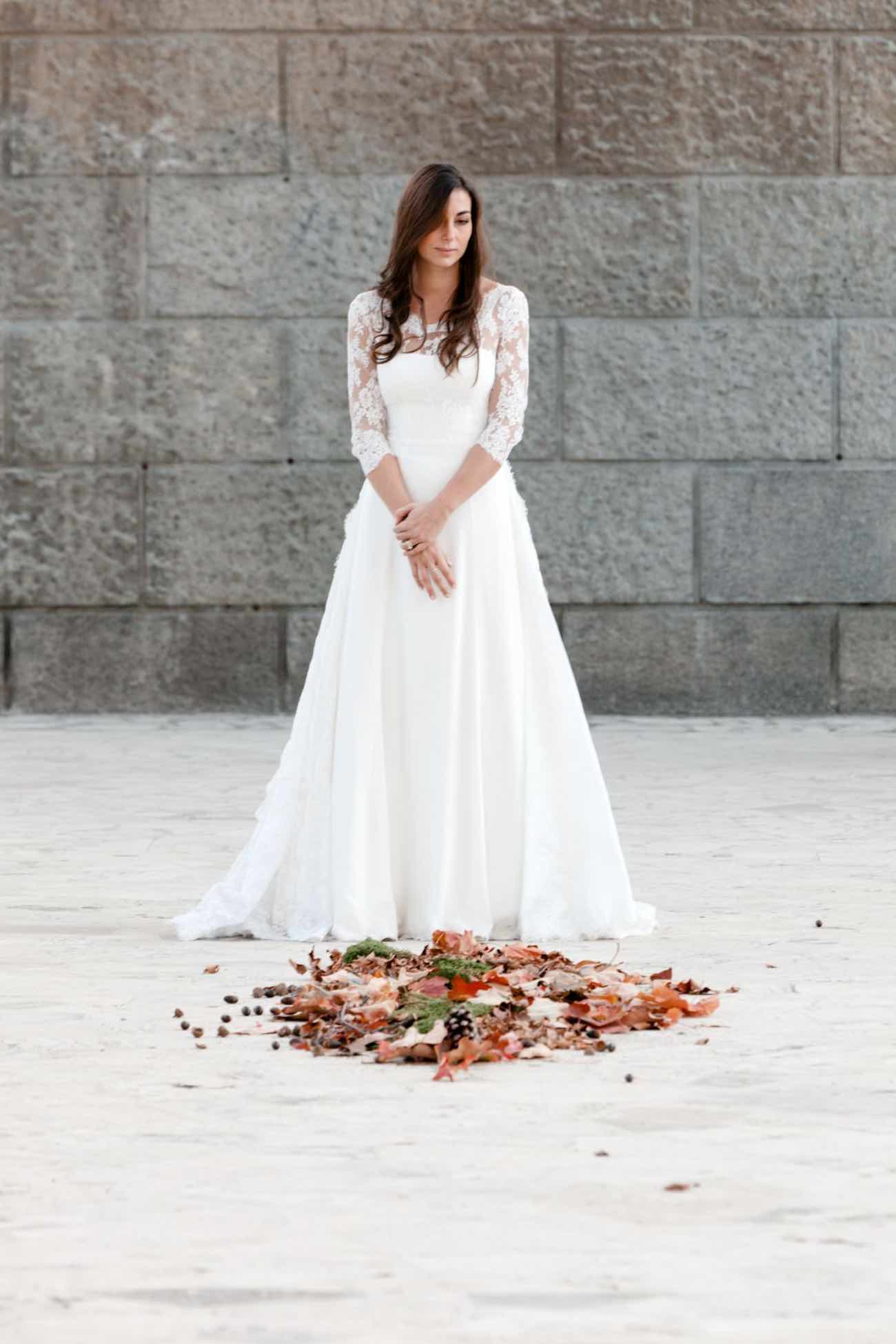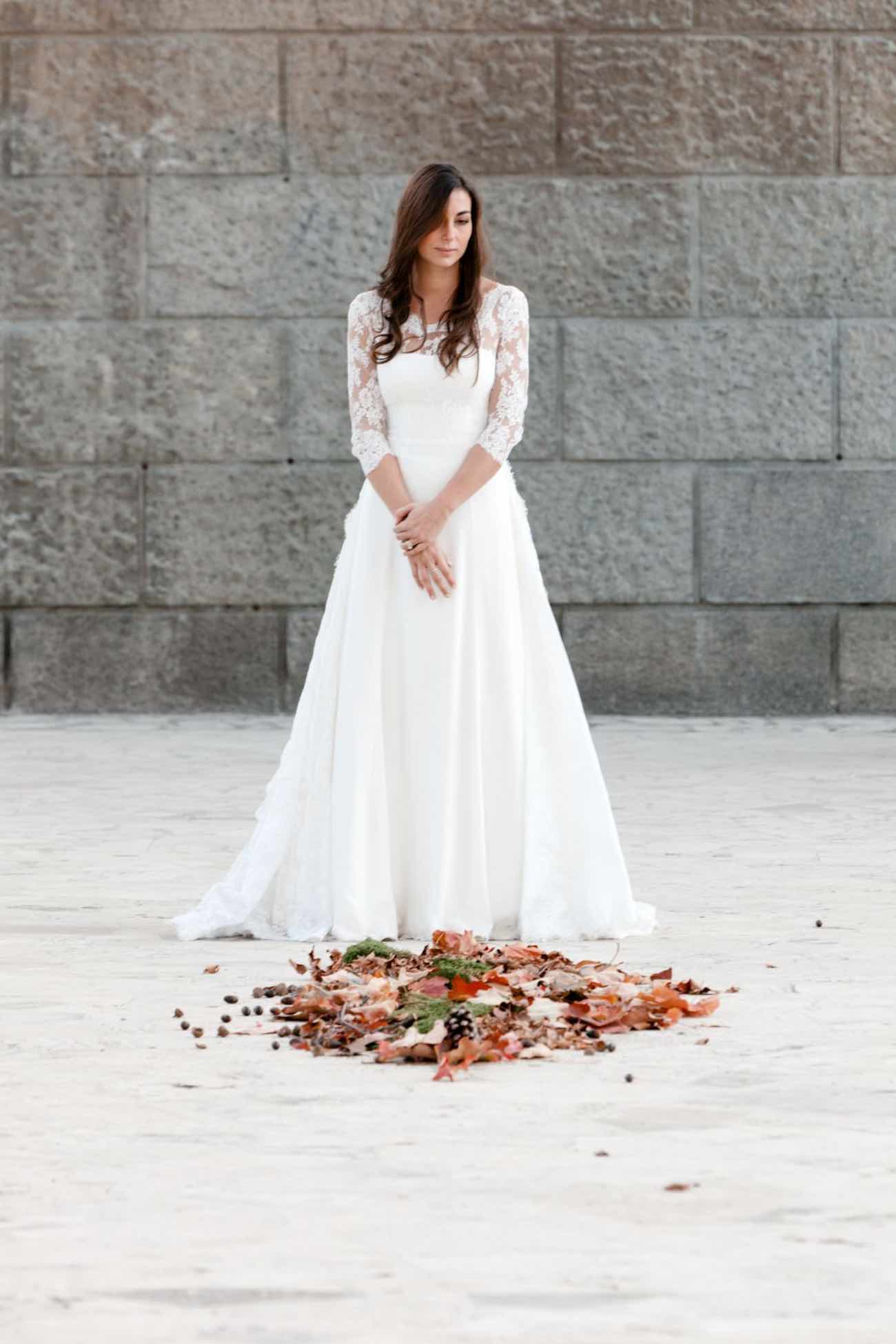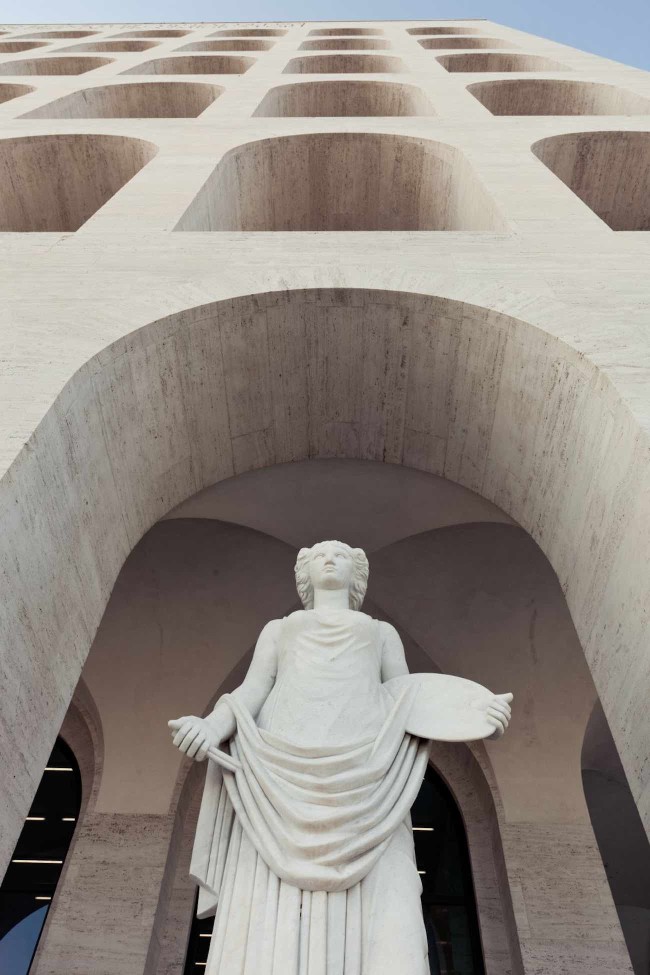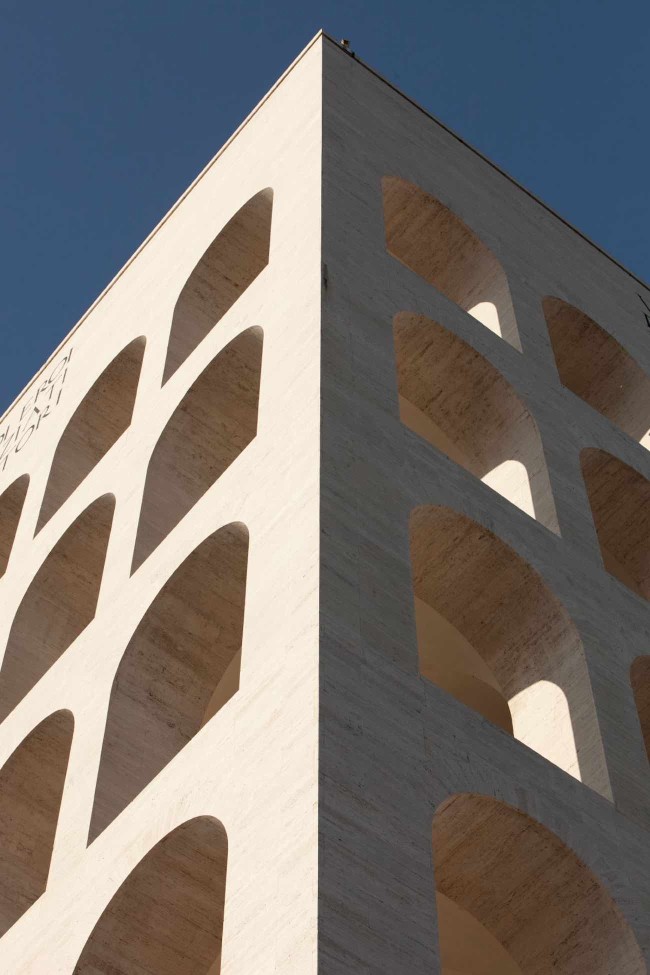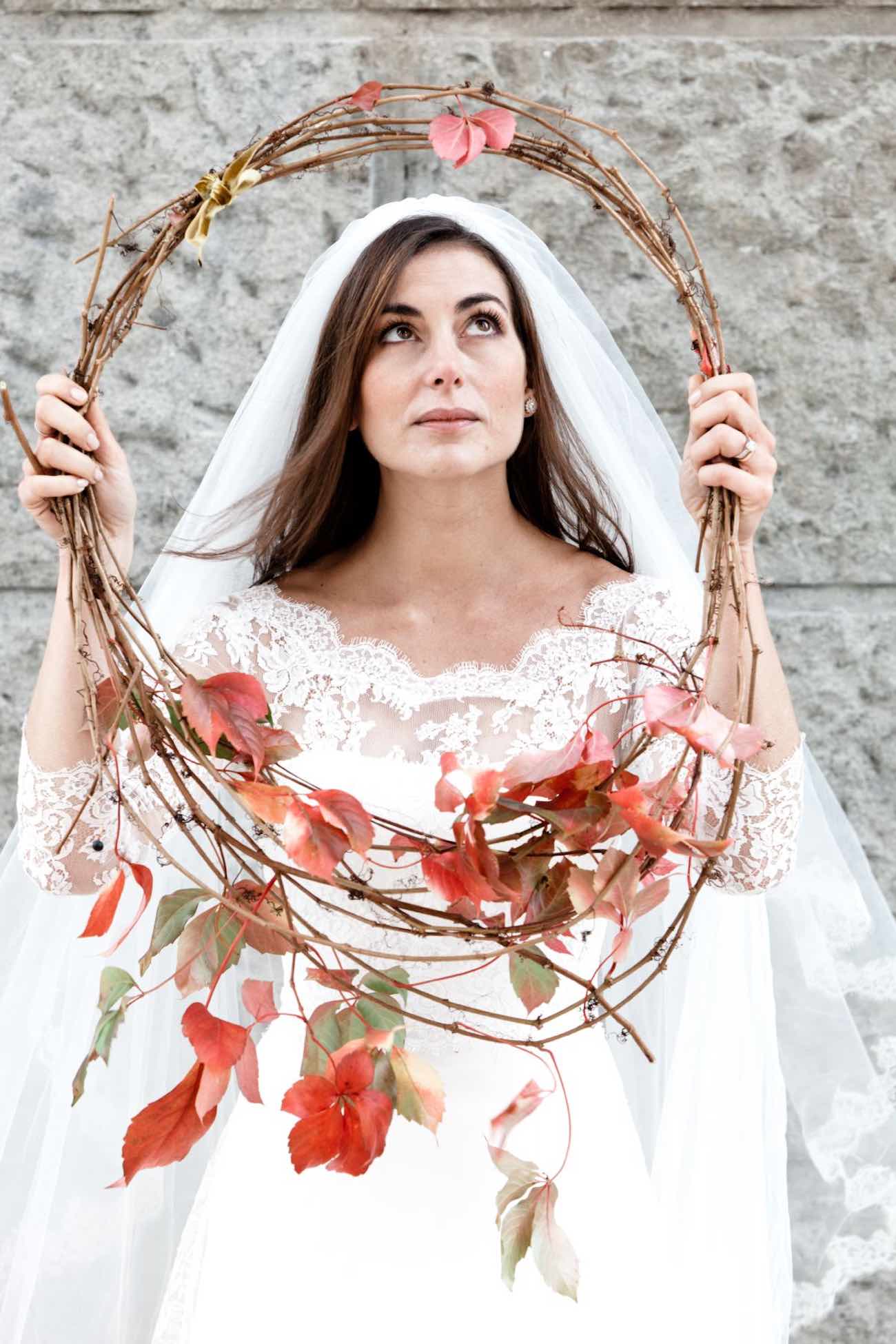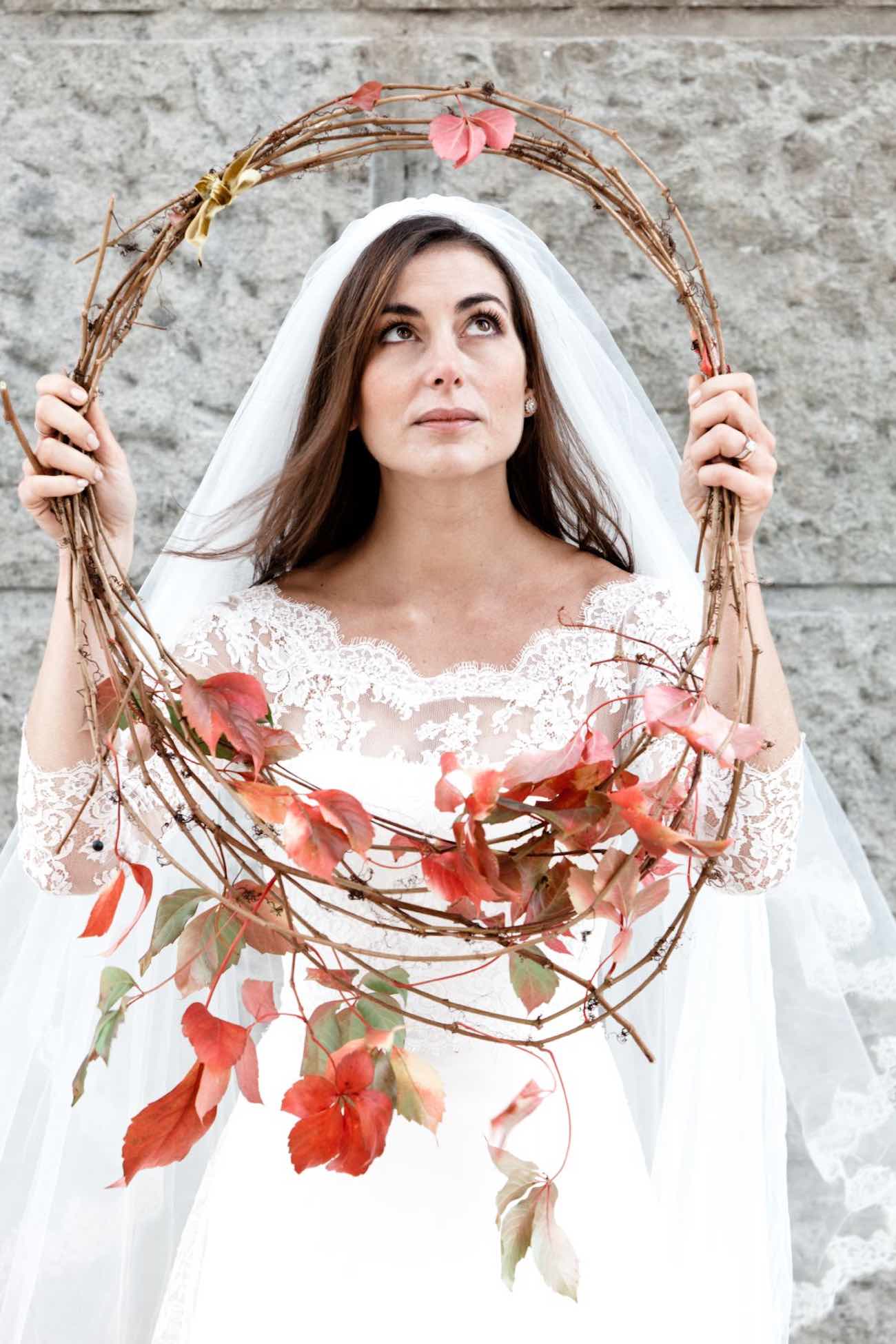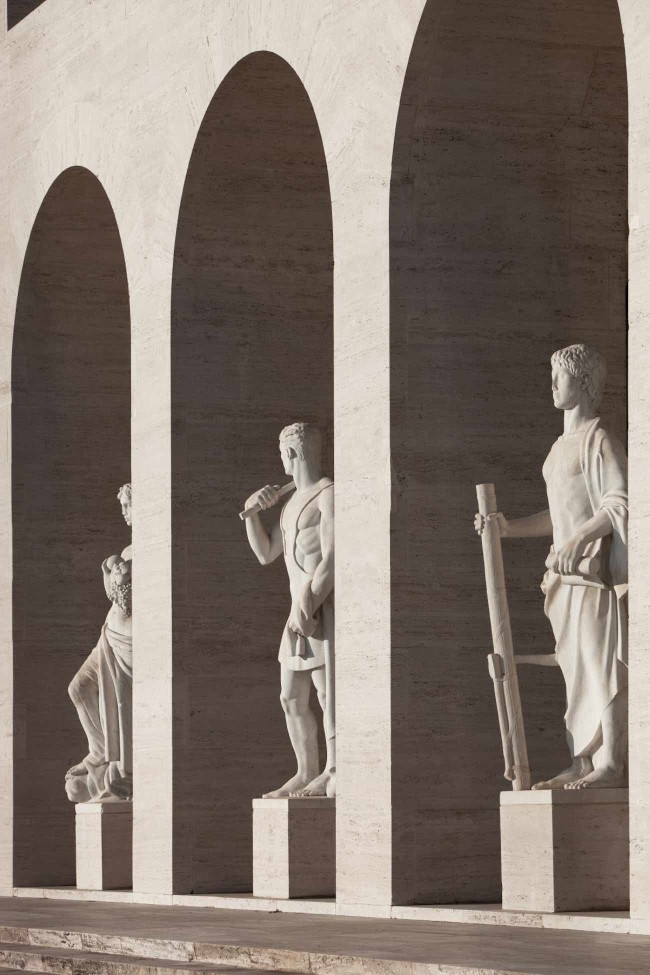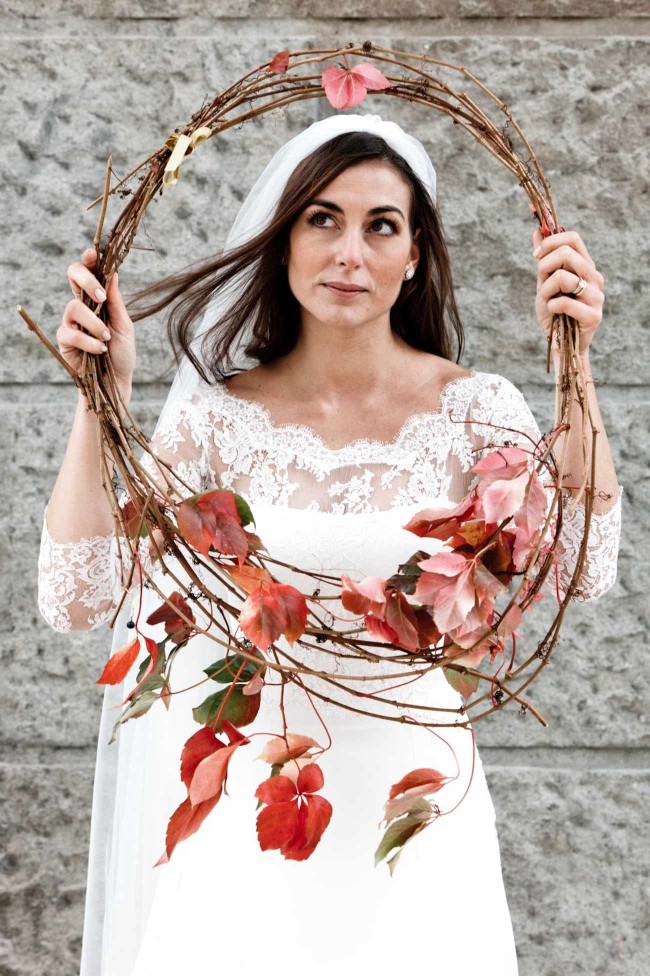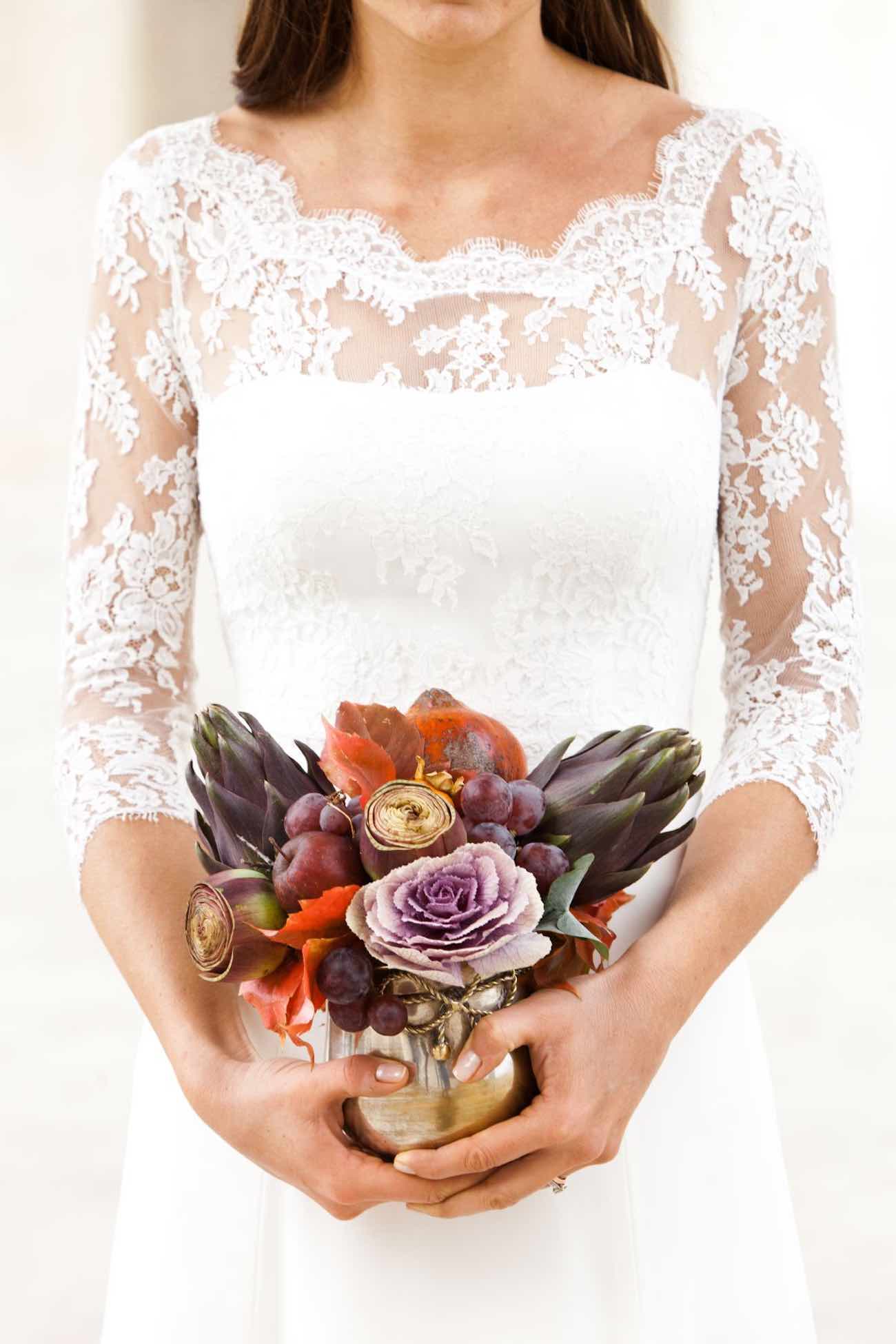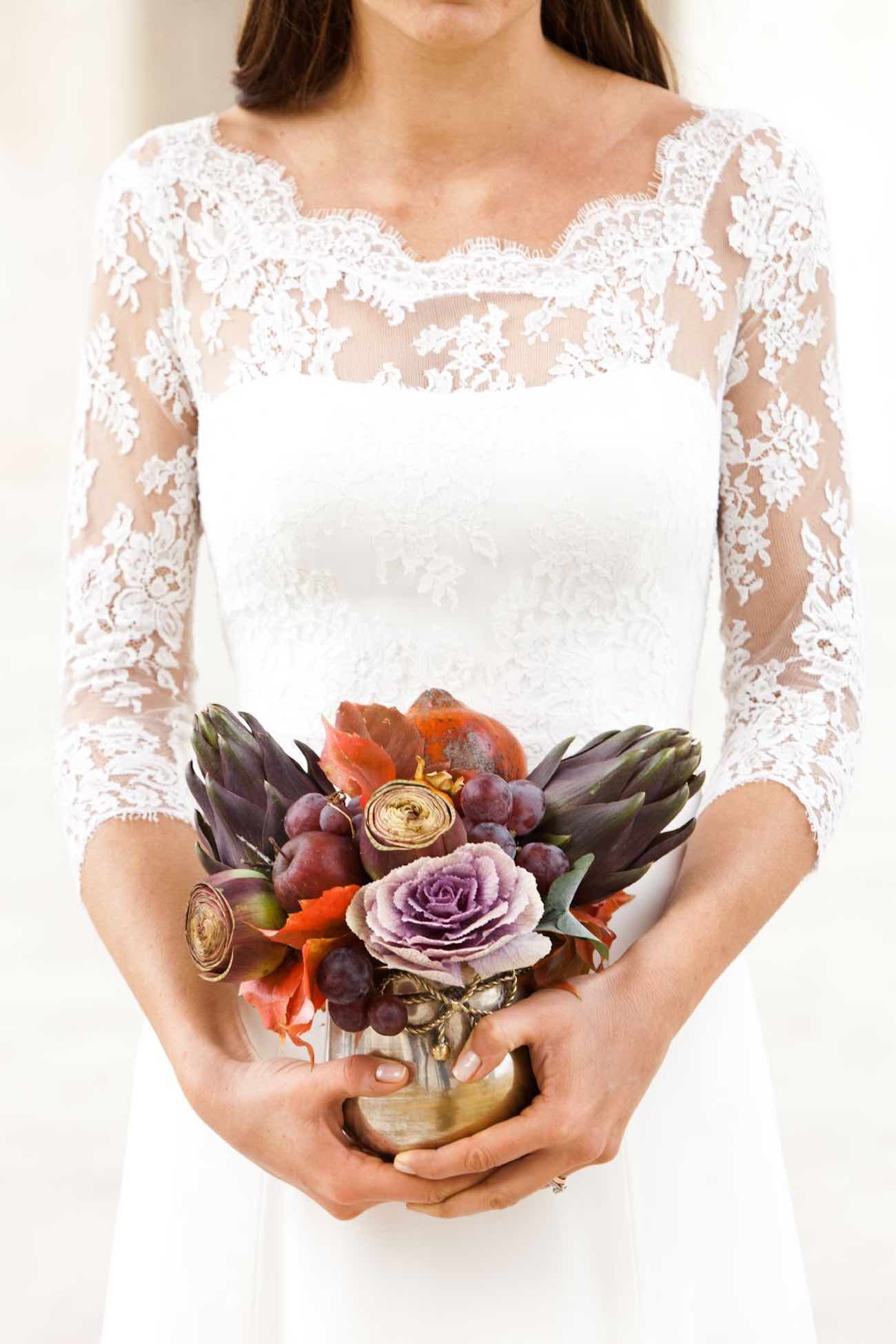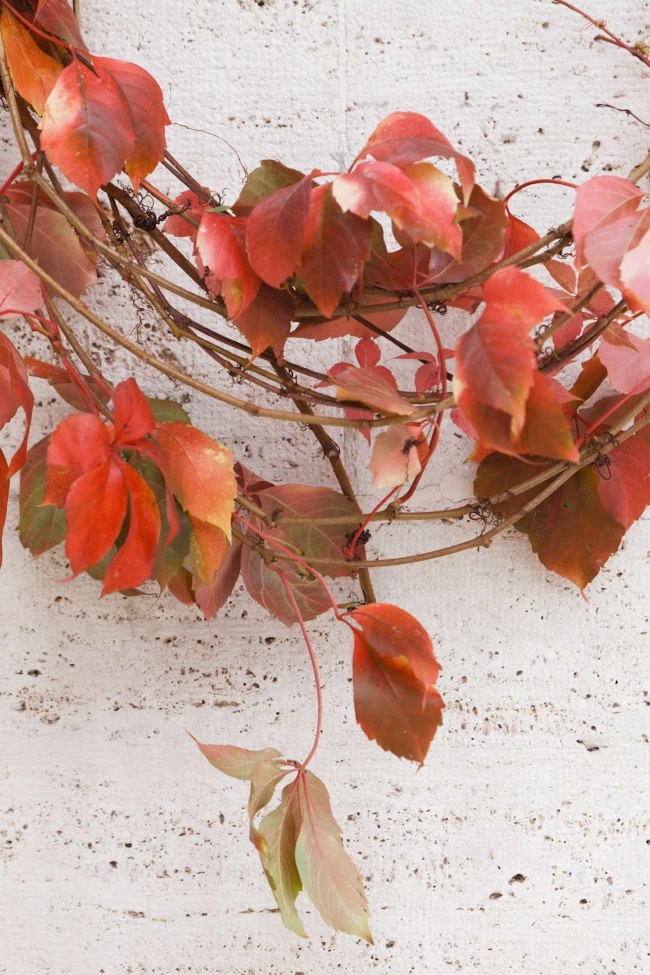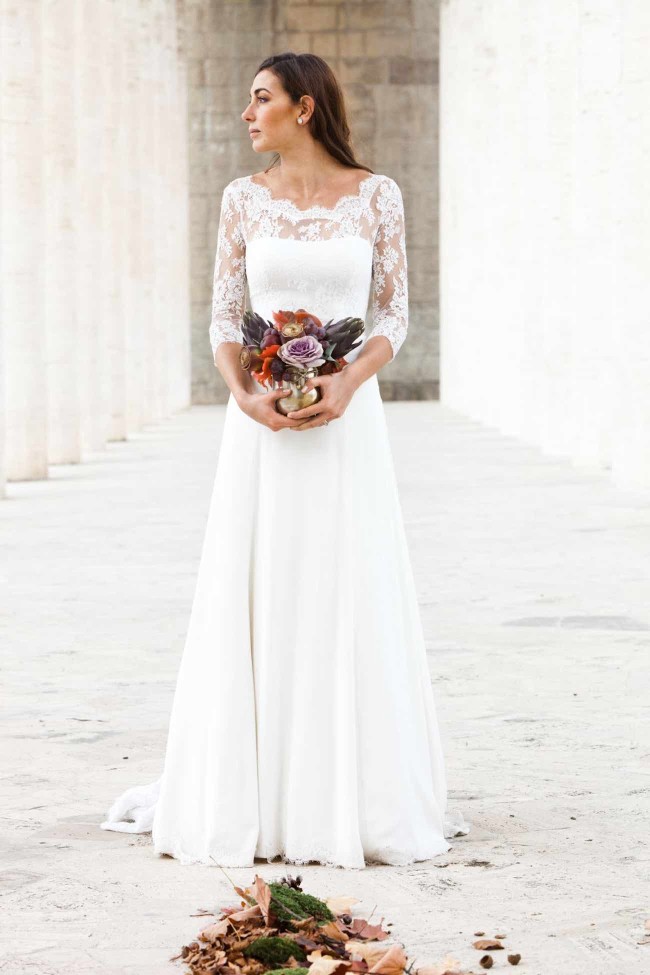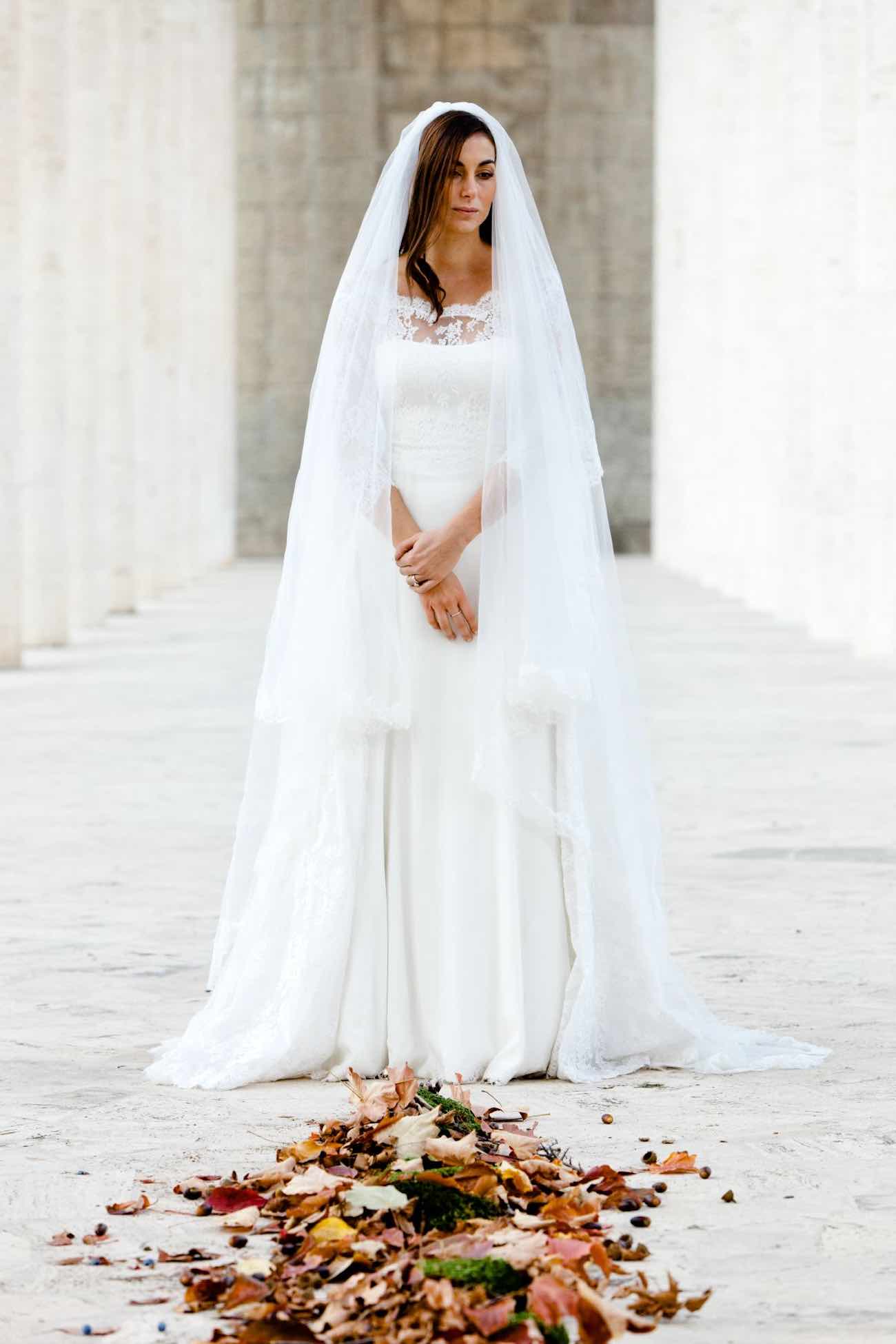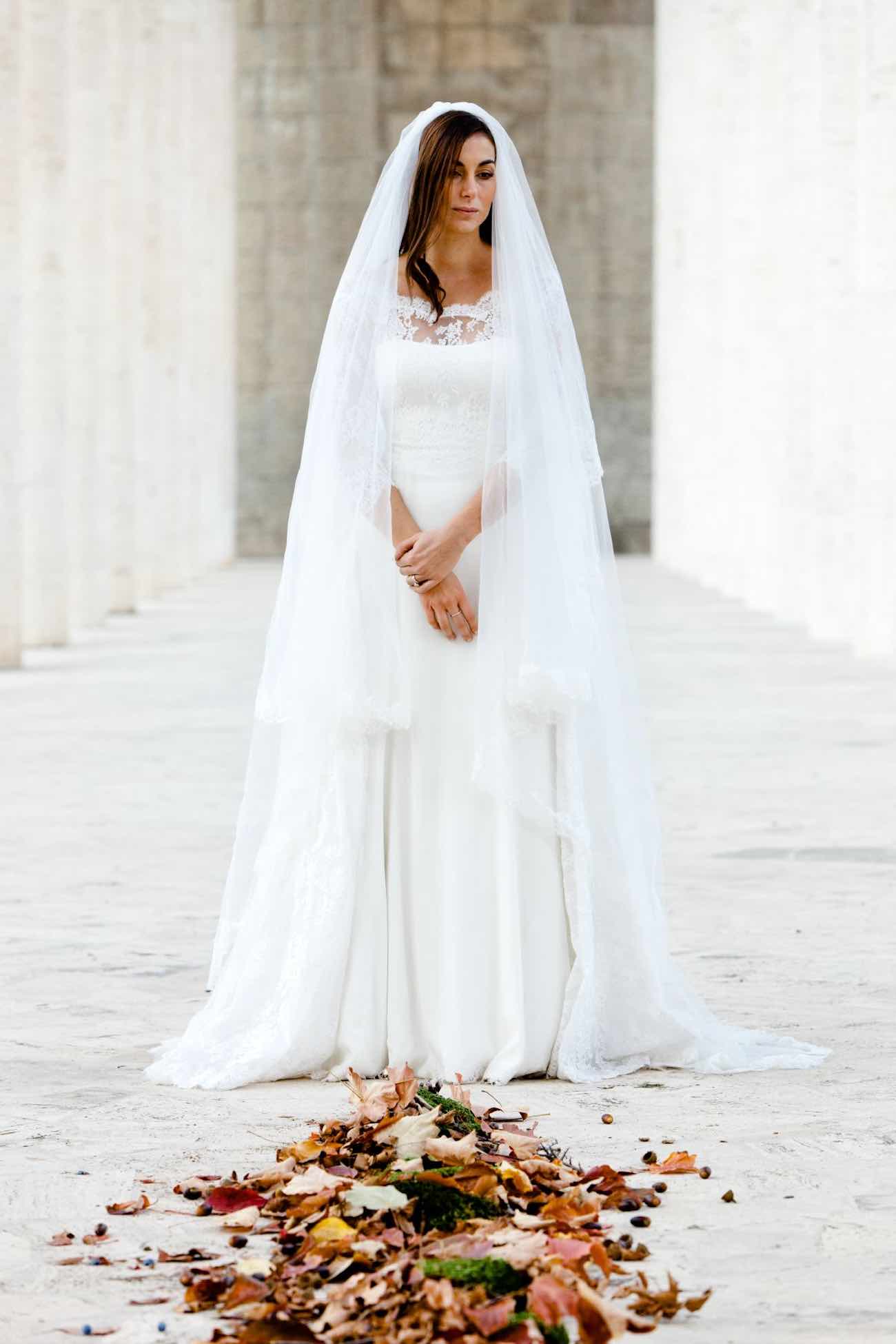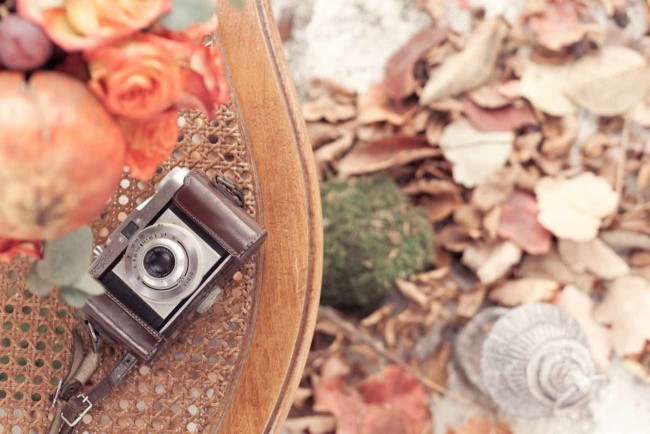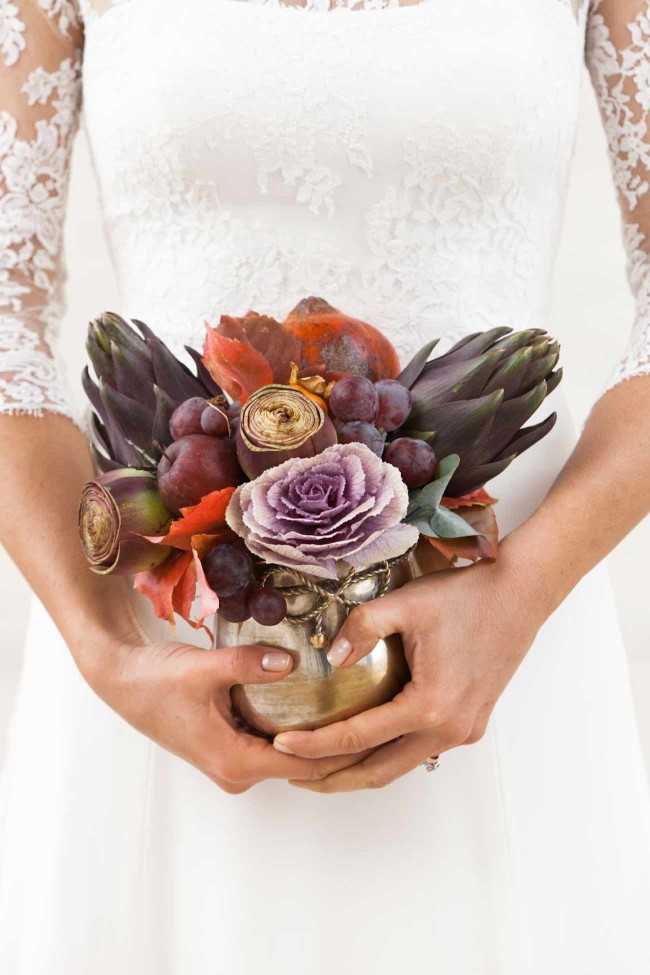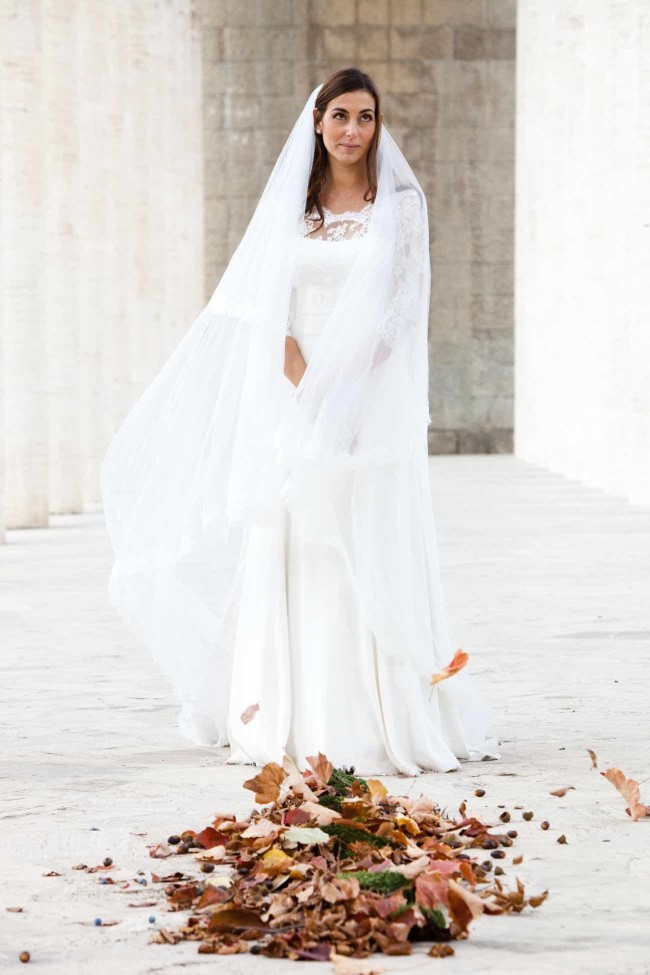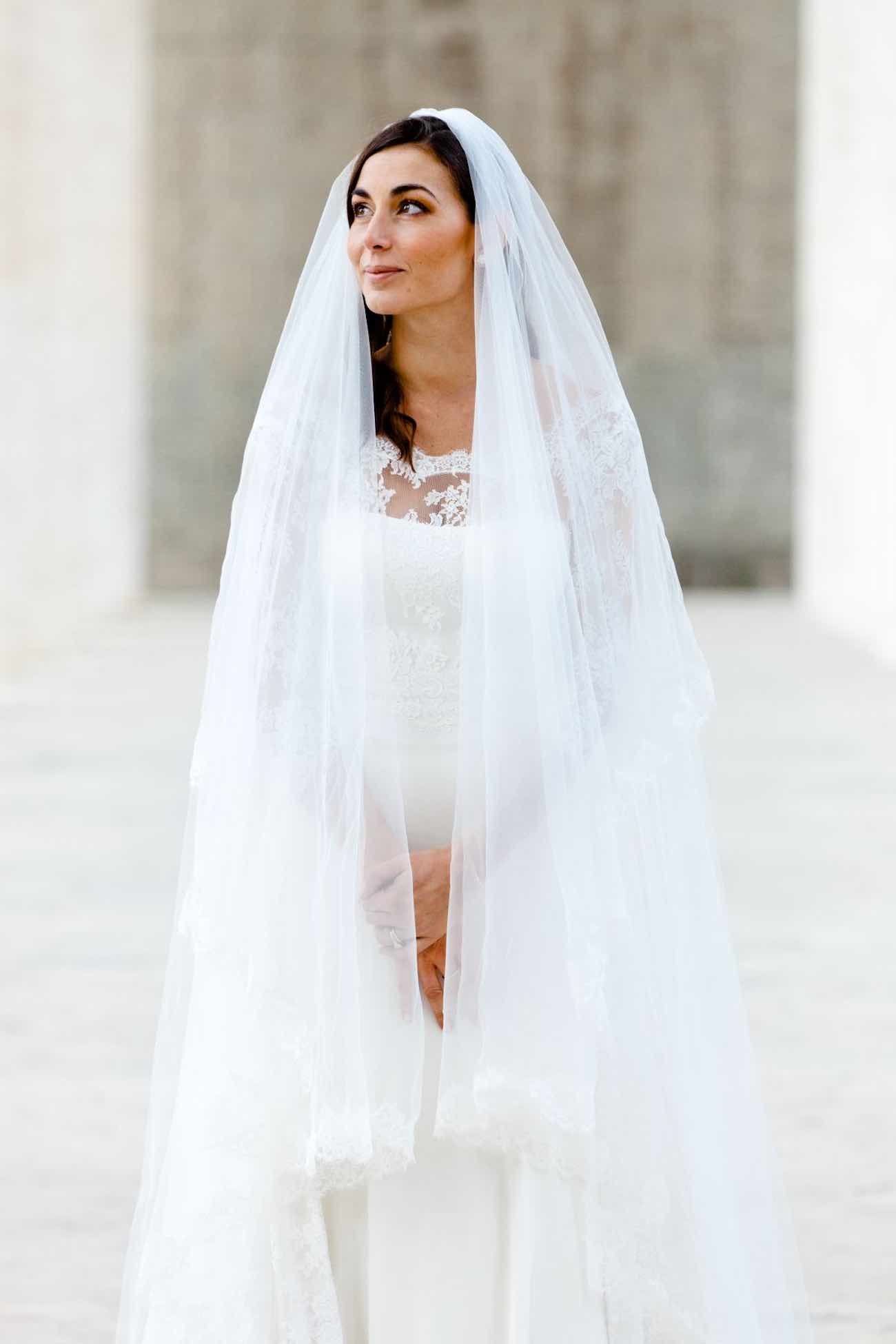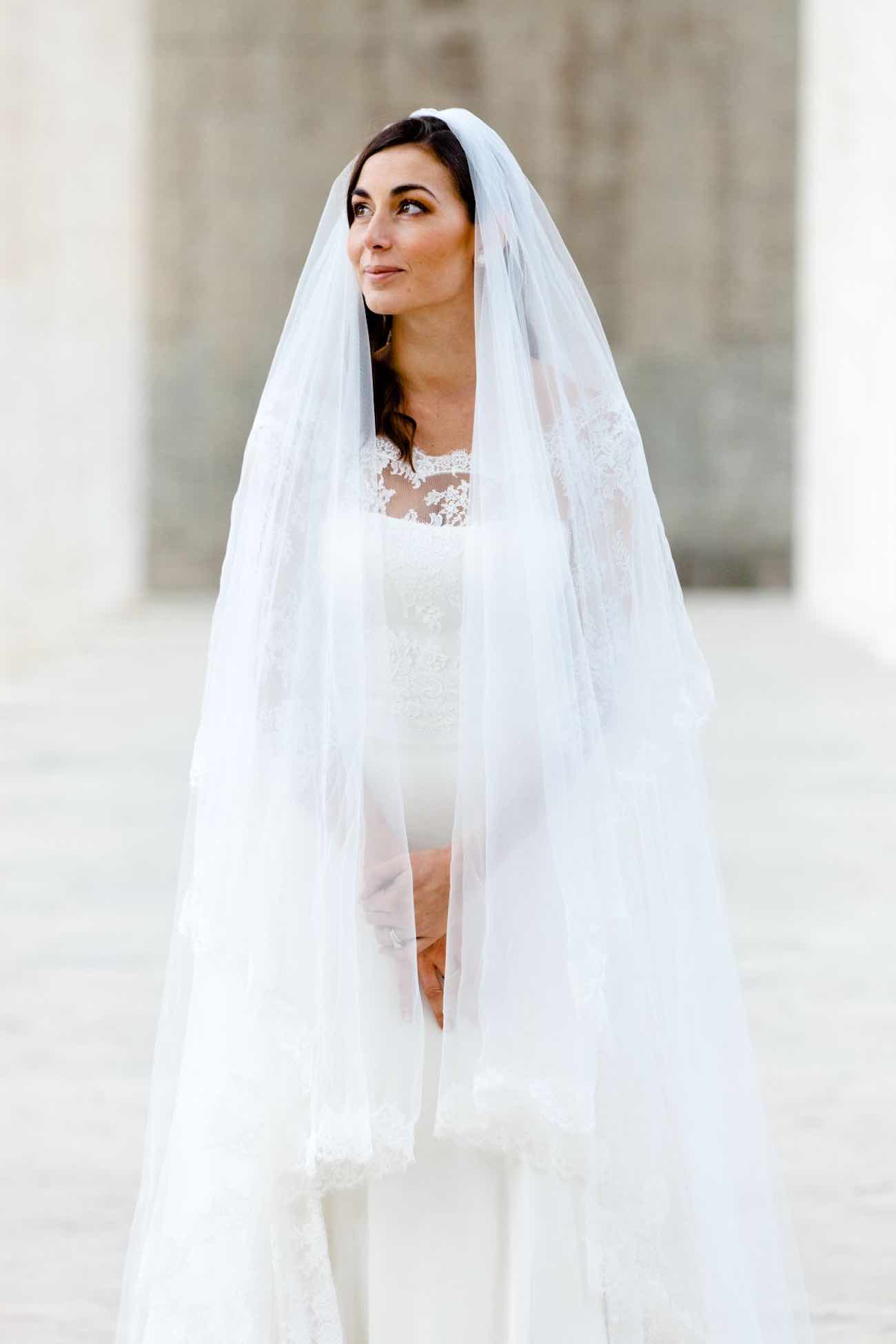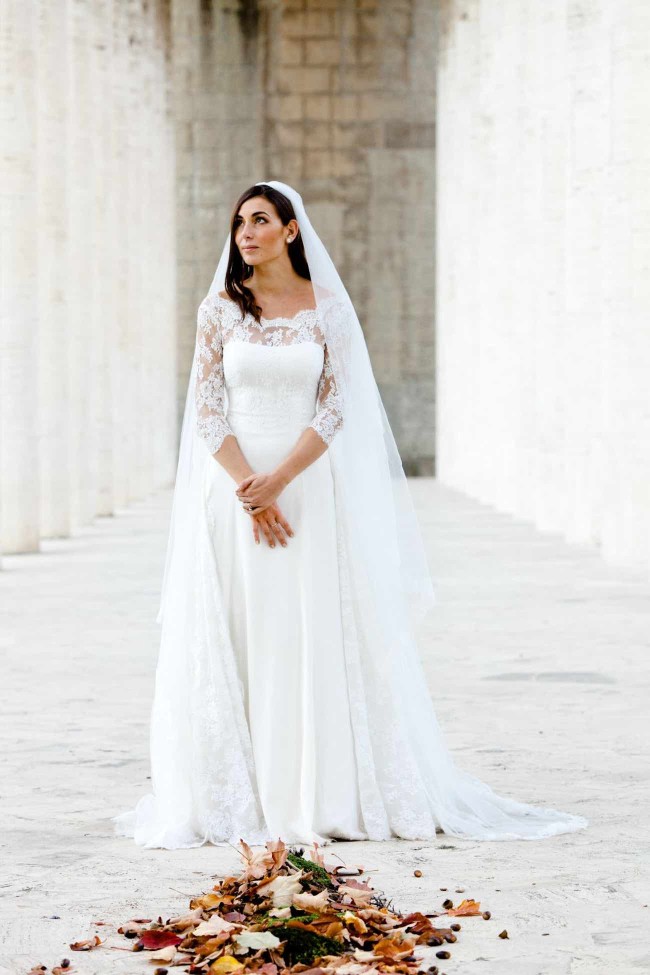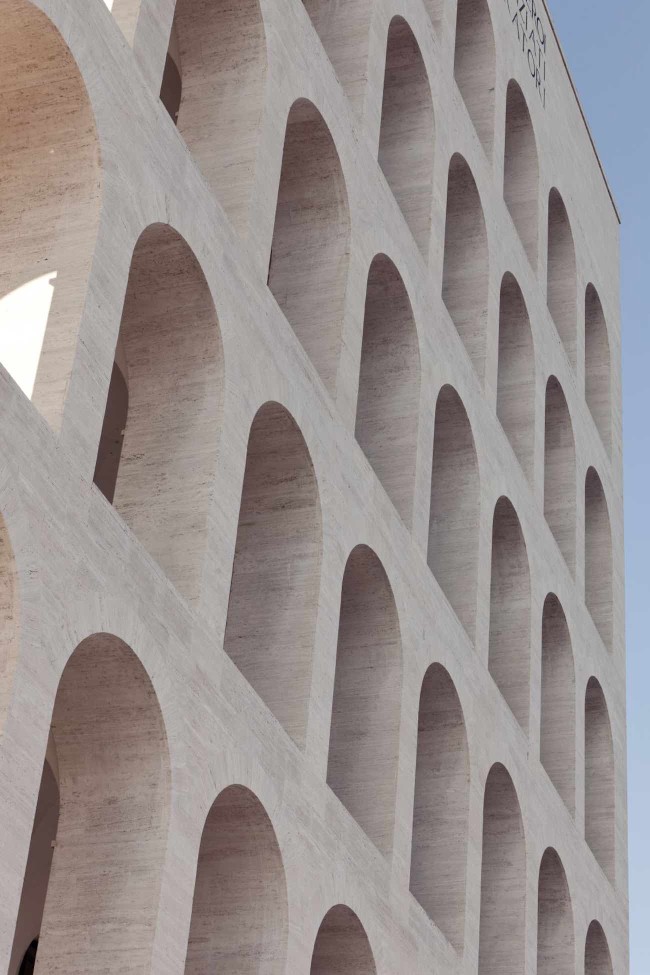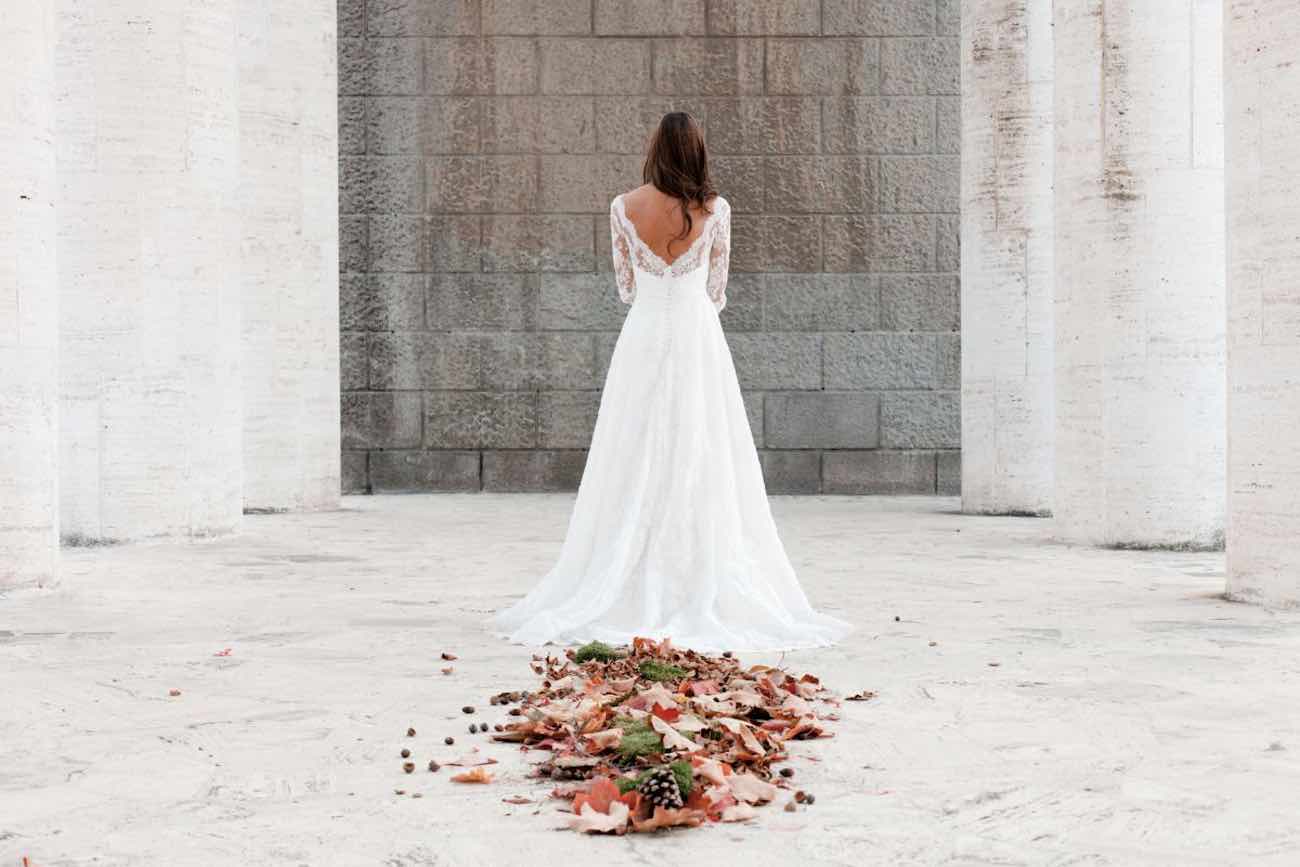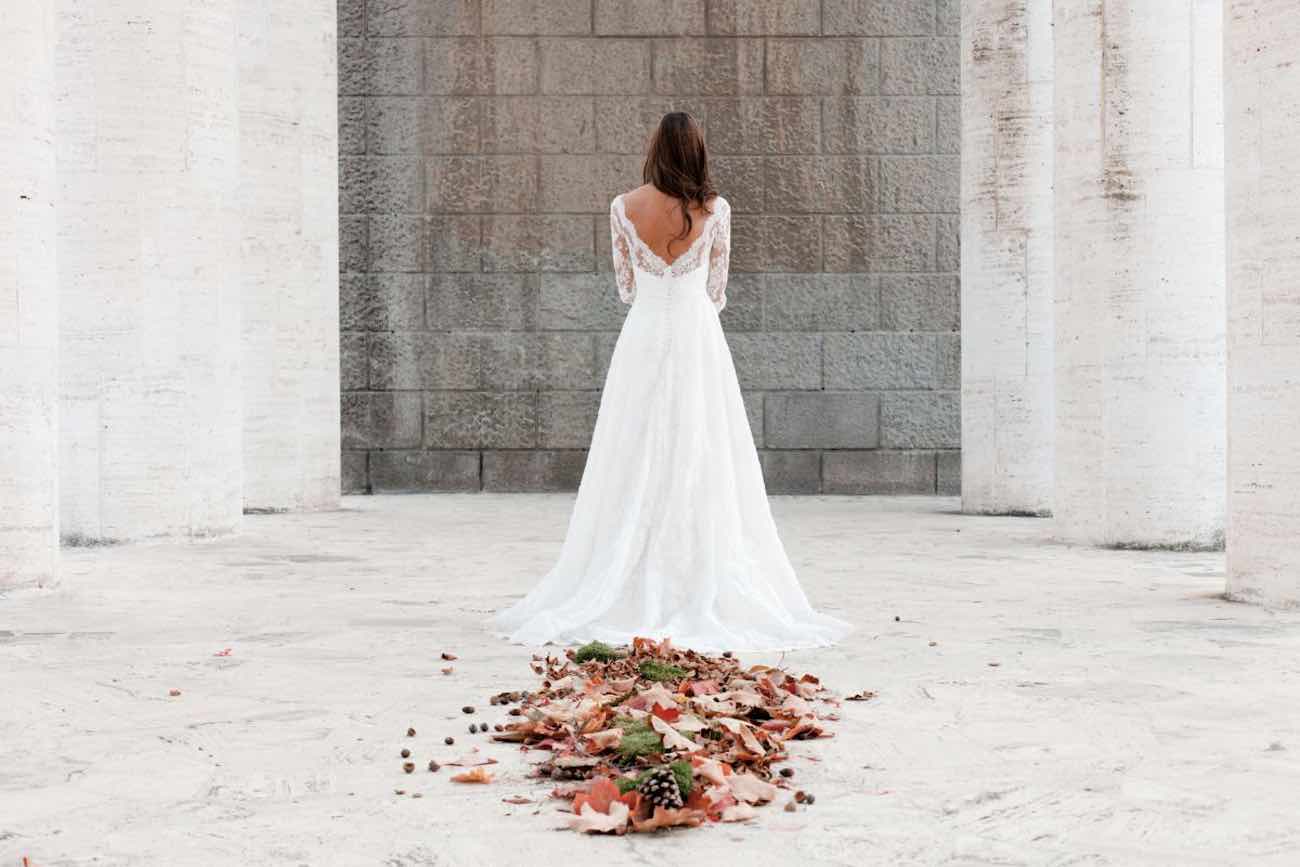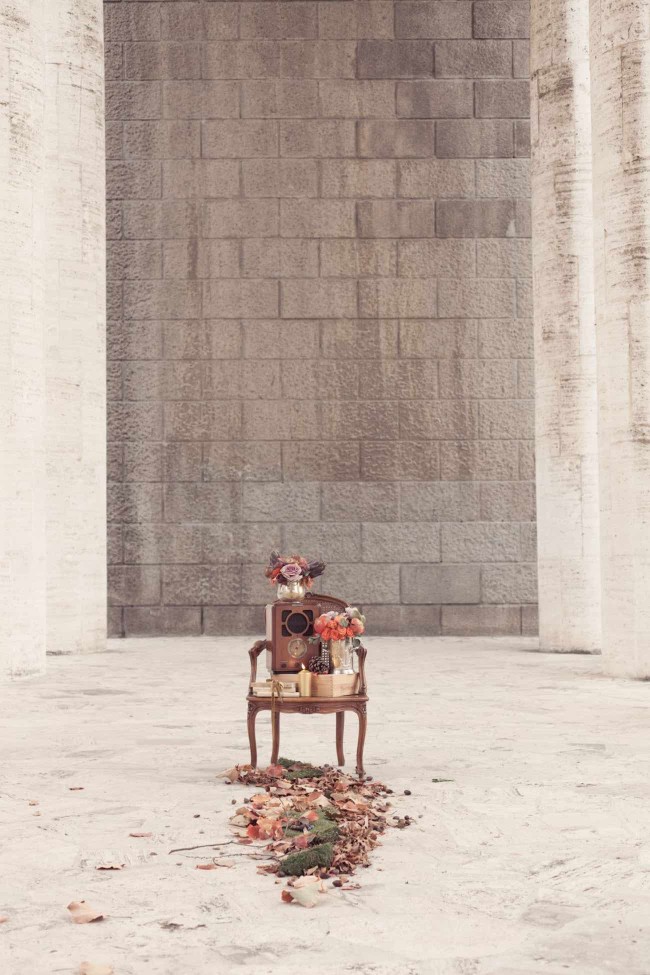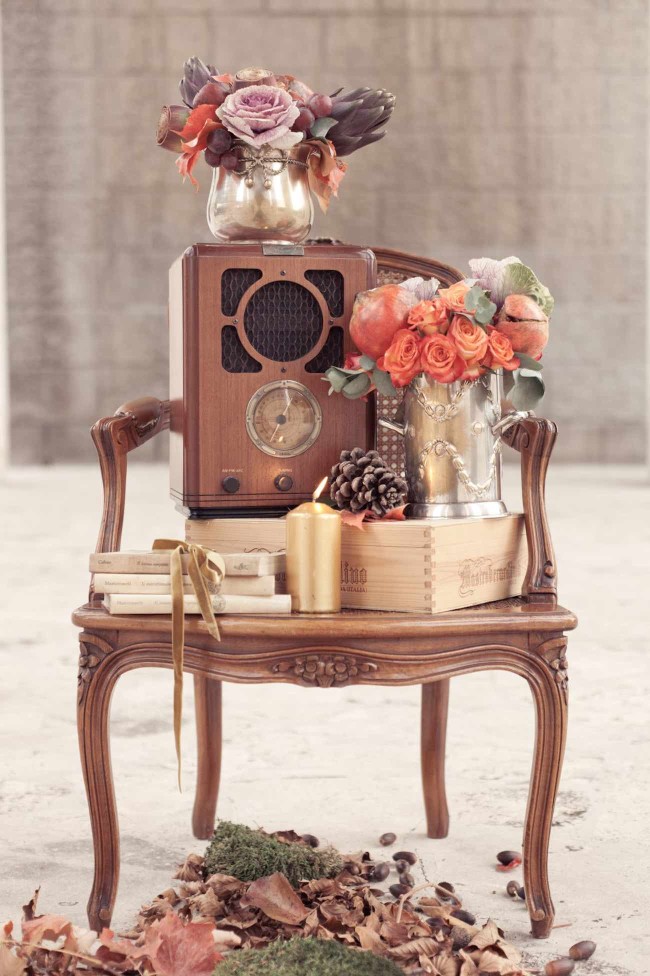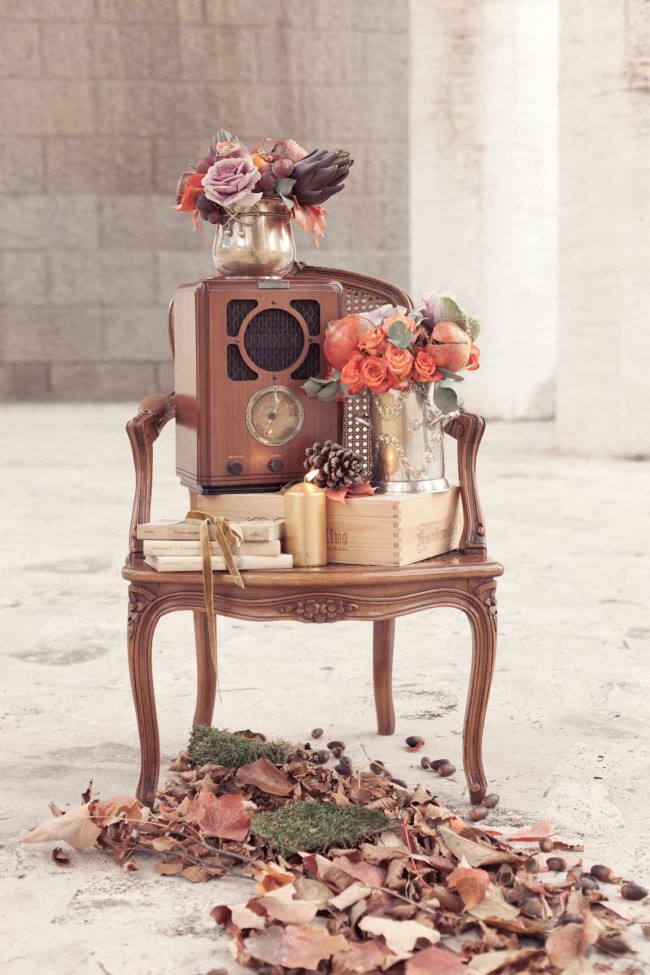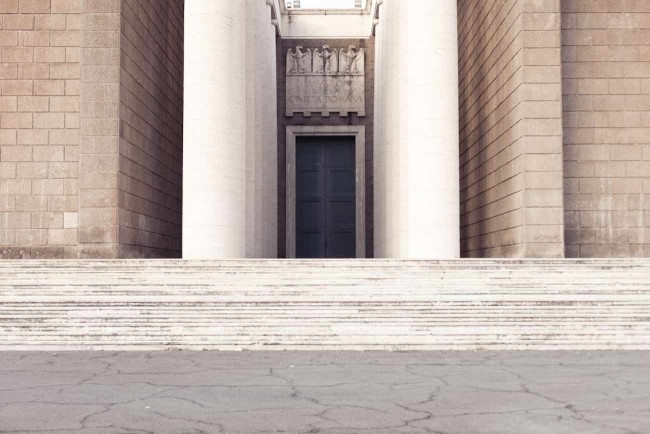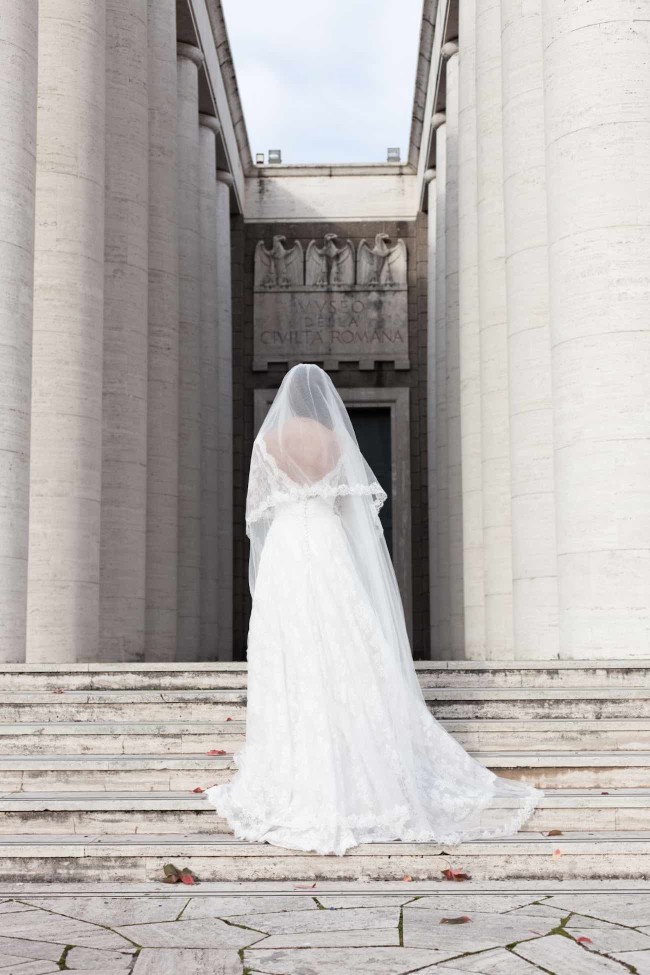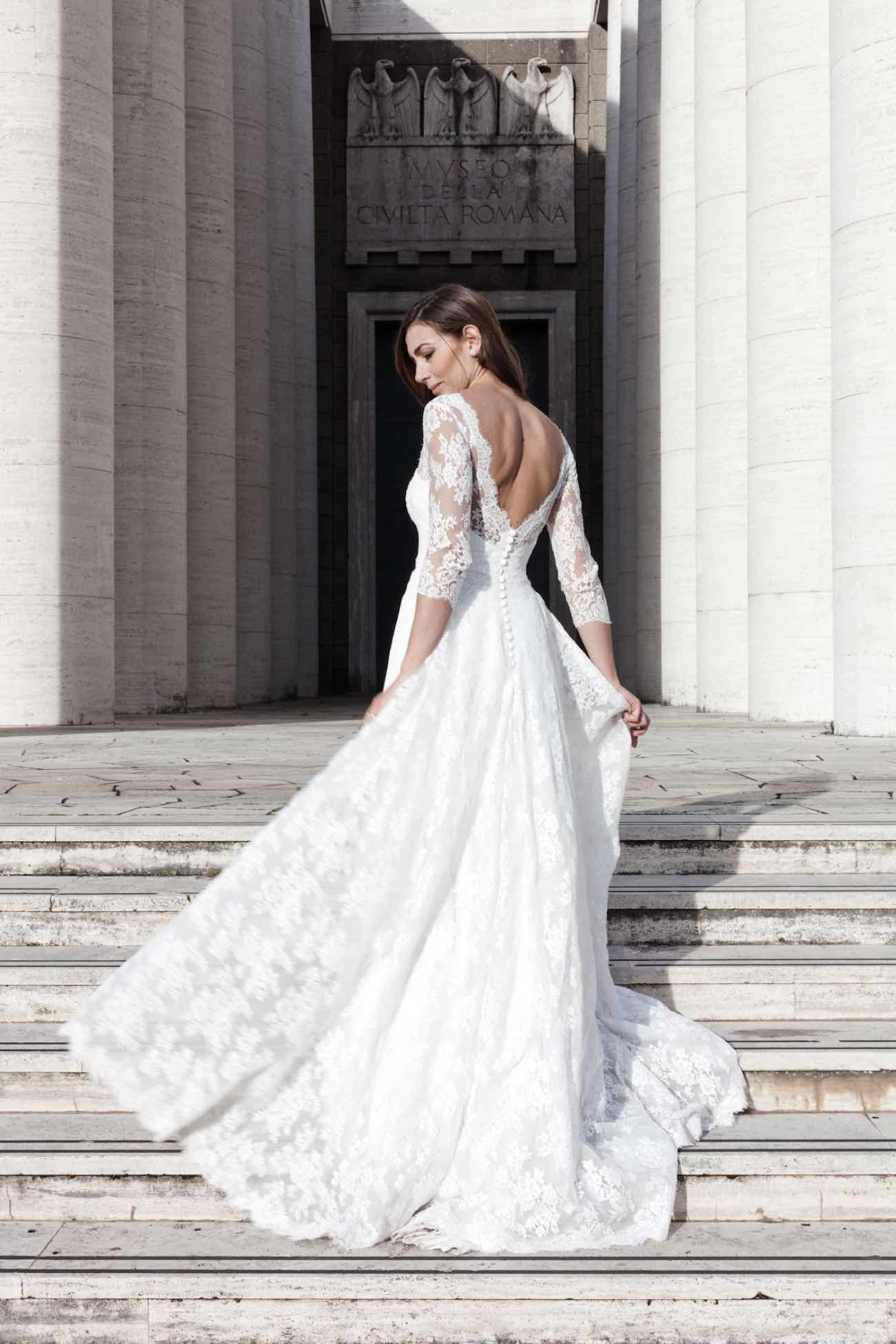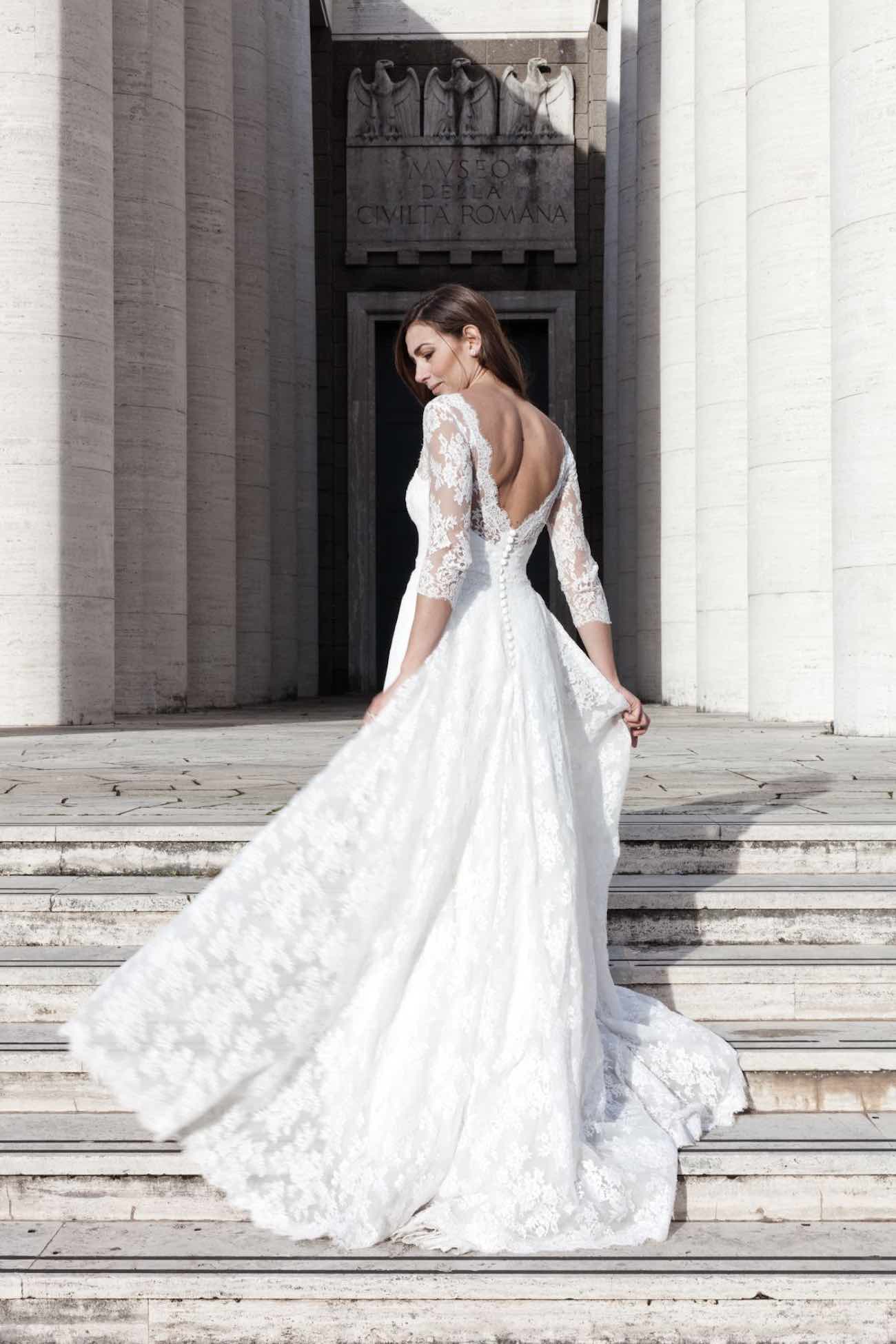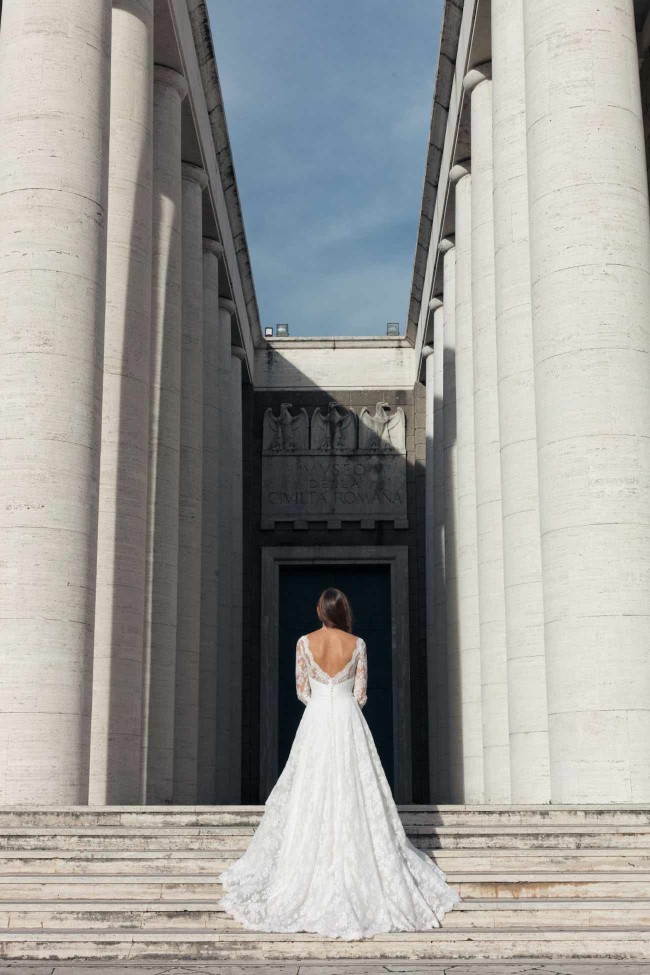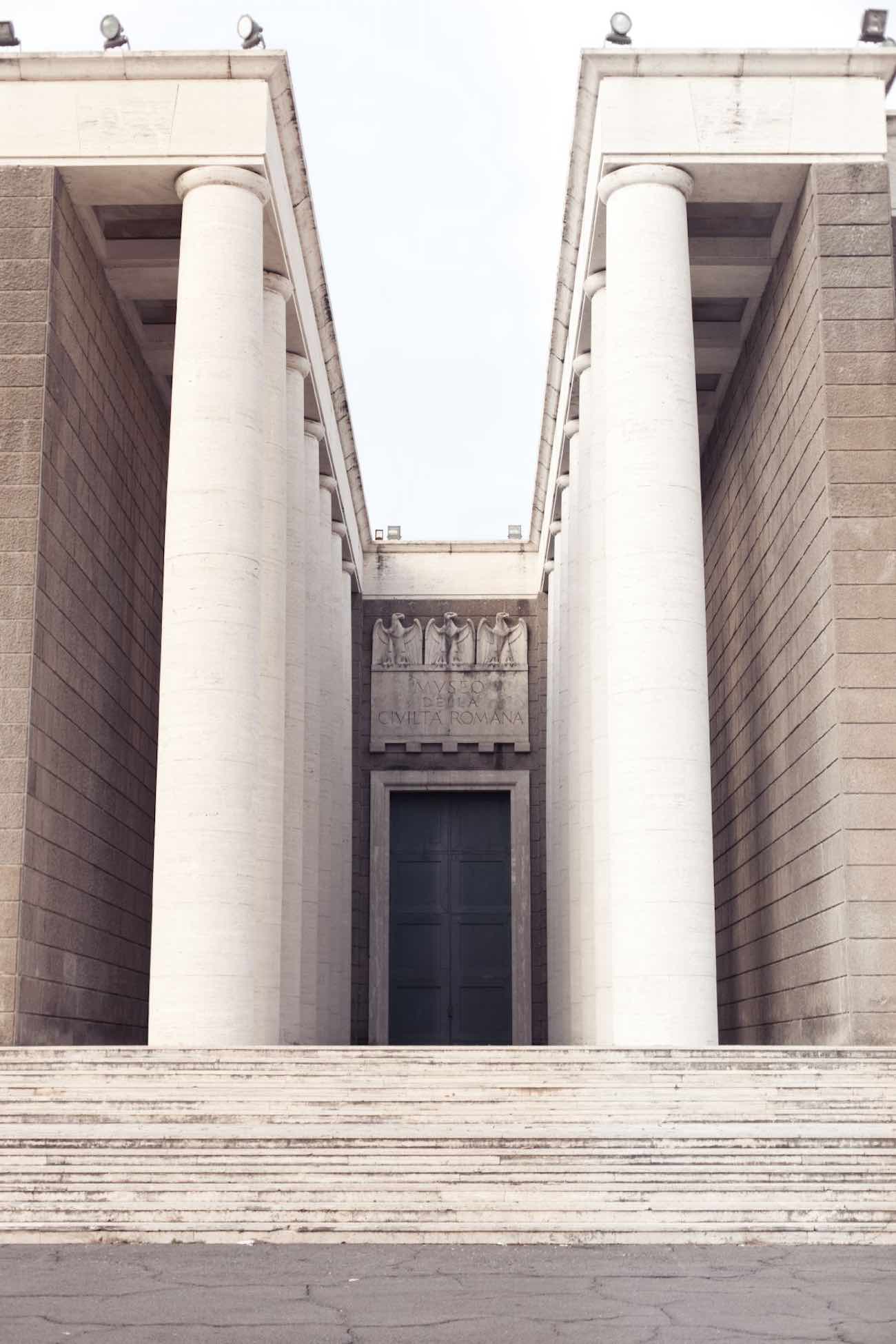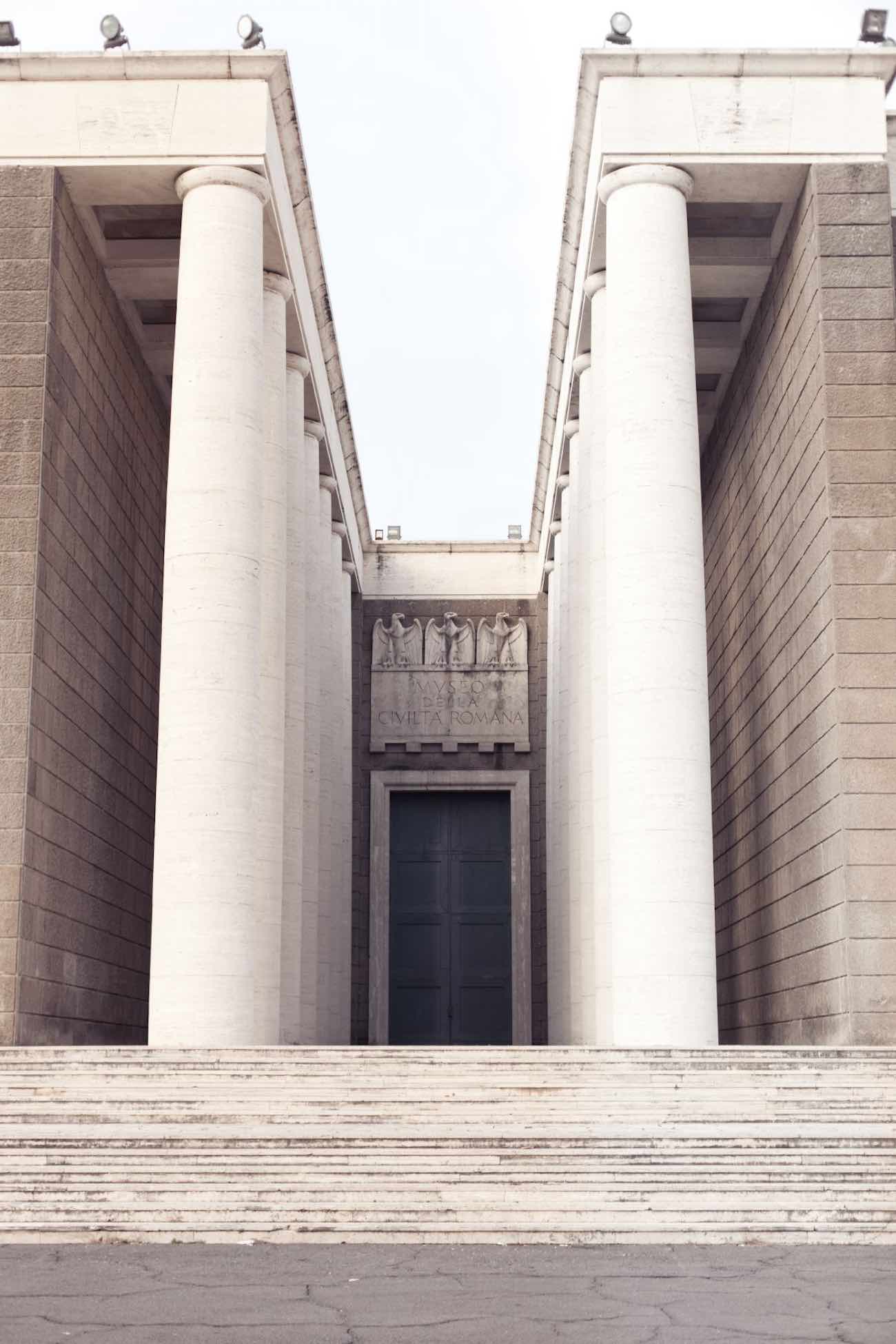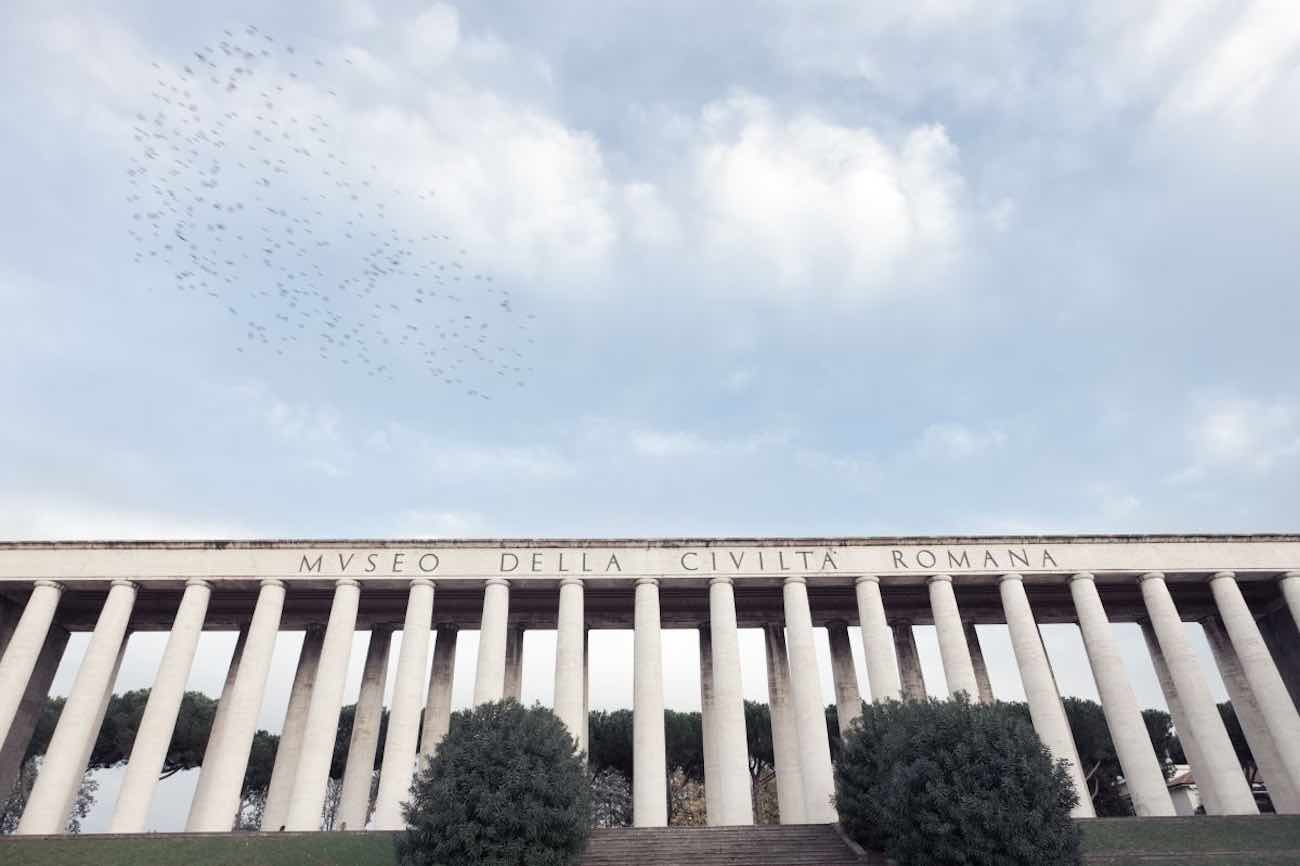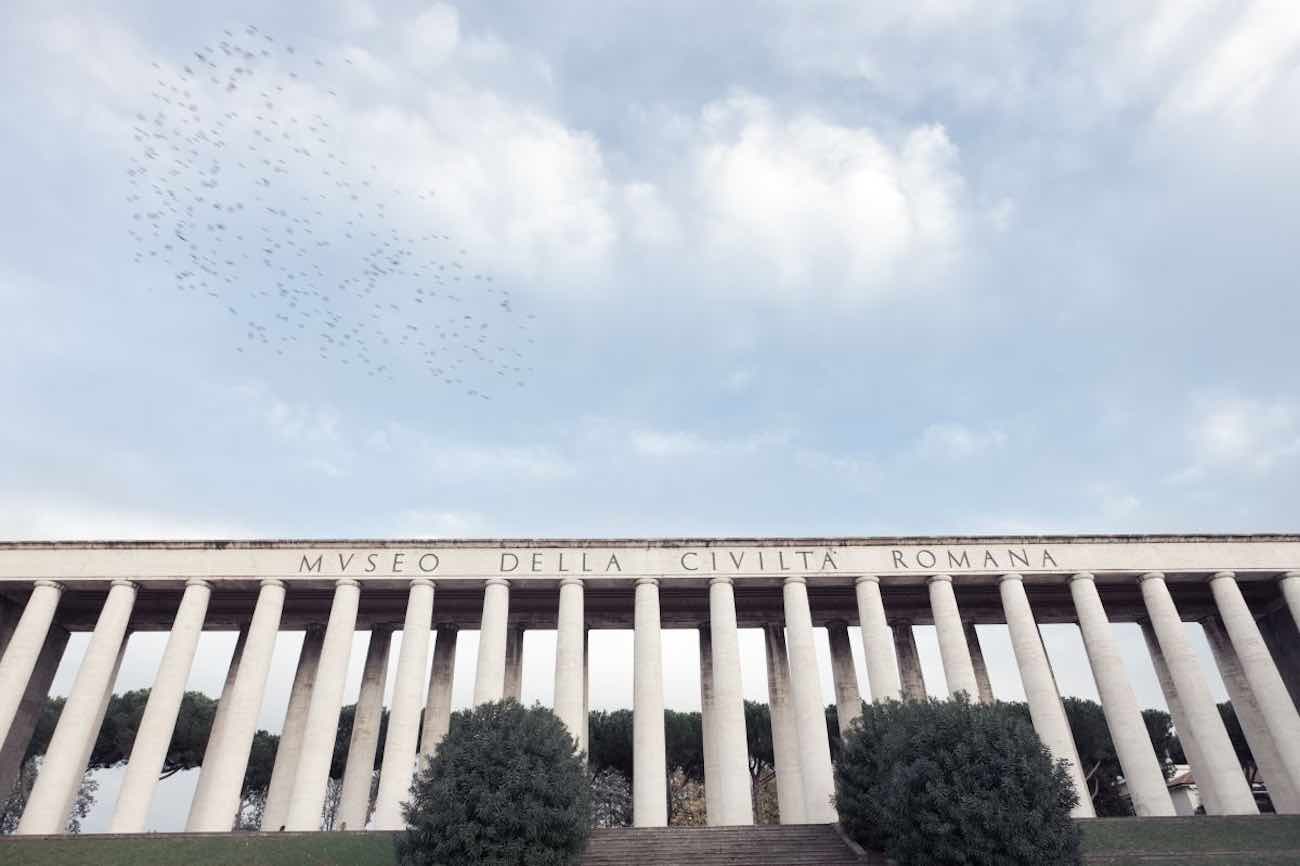 Wedding Vendors: