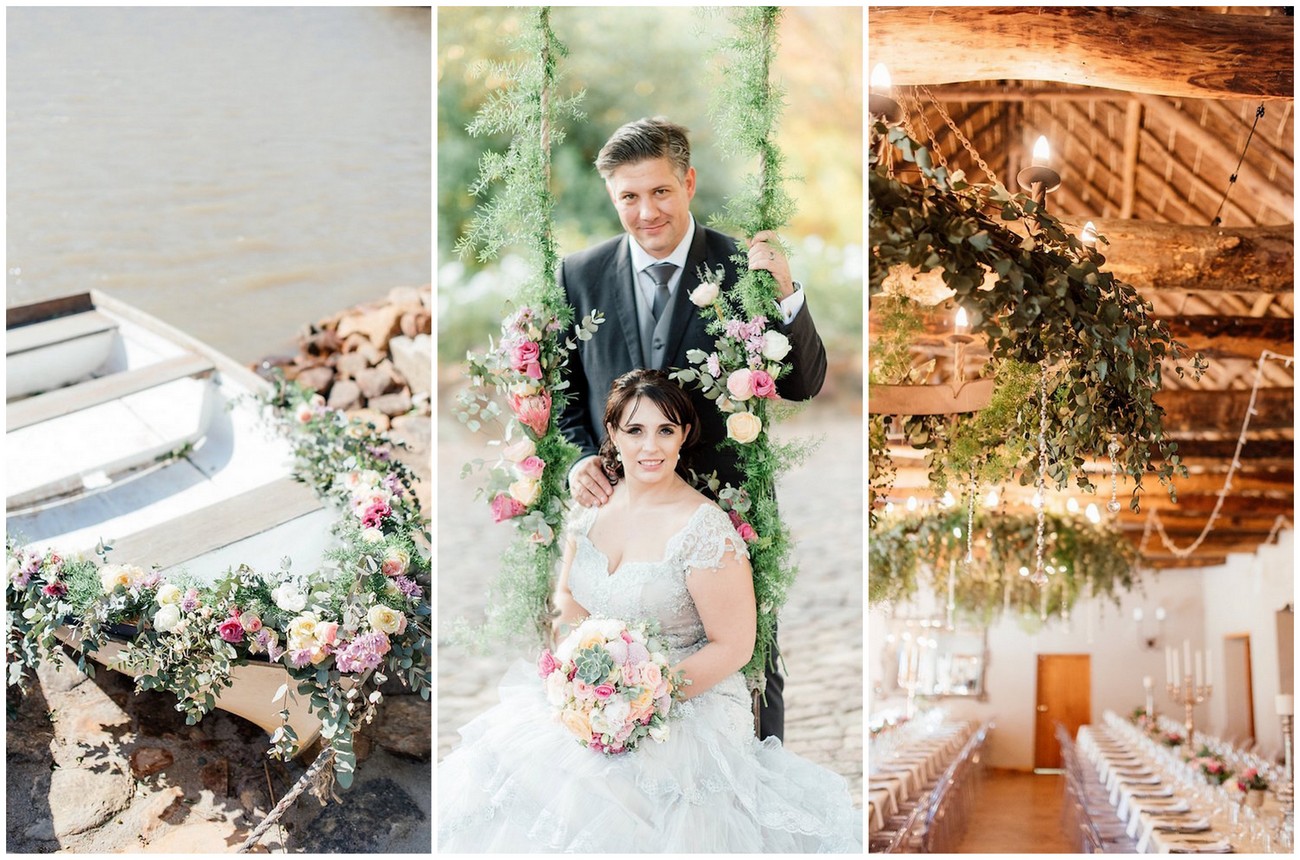 Leandri and Christoff's beautiful vintage Cape Town wedding was inspired by a love for the beauty of the days of old. Lovely Leandri is a huge Jane Austen fan and planned their wedding around the banquets Jane Austen so fondly and magically describes in her novels. The couple created a day filled with romance, pastels and whimsy!
The couple both love fynbos. They incorporated that love and fondnesss into their decor. "Our mutual love for all things vintage and romantic inspired us to have a boat at our wedding venue, Langkloof Roses dressed in flowers." A whimsical swing draped in pastel blooms add to that magical feel of their vintage Cape Town wedding. Sounds just like a dream, doesn't it?
Thankfully Debbie Lourens captured the details and emotion of the day, so that we can enjoy Leandri and Christoff's celebrations, too!
Romantic Vintage Cape Town wedding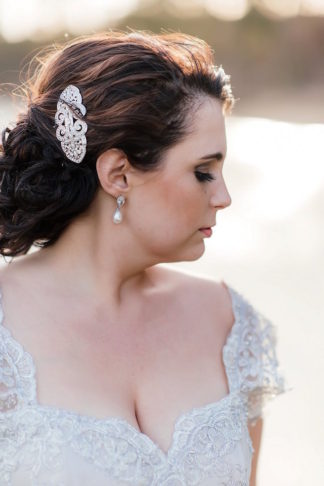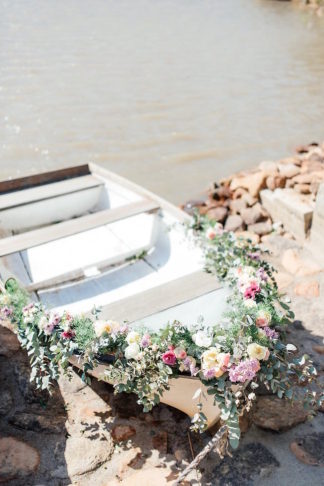 At a point in both our lives when life and love dealt us nasty blows, I prayed for the first time in many years and I asked our Heavenly Father to place my heart in the hands of a man he deems worthy. Christoff and I were Facebook friends for a few years but never had any interaction with each other.
That night I fell to my knees and prayed, I did something I rarely do, I changed my profile picture and a few minutes later I received an inbox message from Christoff. I was very hesitant to reply, but something inside said "it's okay, reply" which I did. Christoff was in the UK for Naval training and studying at Plymouth (fondly mentioned in Jane's novels … and he was a Navy Officer. May I say coincidence?!)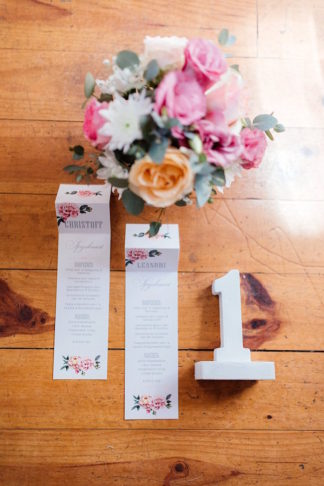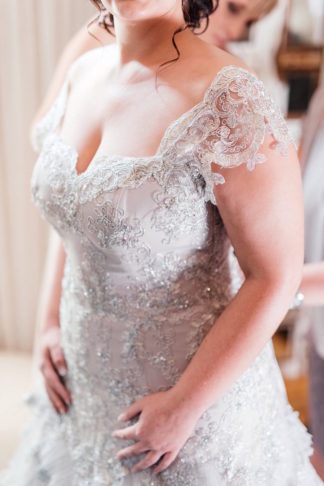 Our communication was there for limited to online means, but in the 6 months he was in the UK we became the best of friends. Upon his return, I met him at the airport and two weeks later he came to visit me at my parent's house. Our friendship just bloomed and in October 2013 he asked me to be his girlfriend at the most exquisite waterfall at the Harold Porter Botanical Gardens.  I had learned to love and believe in love again, and deep down I knew, I have found my miracle.
I had absolutely no idea Christoff was thinking of proposing .I had no idea he was looking for a ring. When visiting Harold Porter again last year again for a fun date, I had quite the snake scare. It was perfect sunny day in March. Being very rattled by my snake scare and fear of snakes, Christoff took me to a quite bench and we sat down until I calmed down. The next thing I know Christoff was on his knees with the perfect ring, a diamond trinity and he told me that the 3 diamonds stood for everything had him believe in again : Hope, Love and Faith, but above all Love. I was so shocked I nearly forgot to say yes!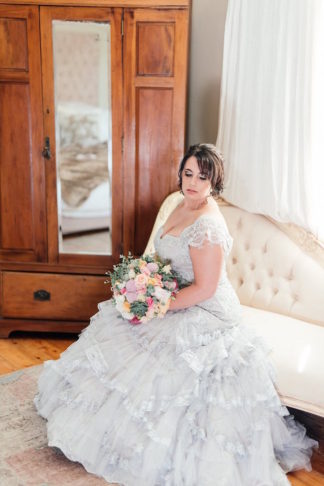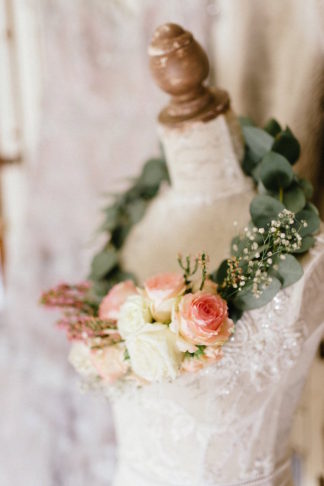 My dress was made of Duchess Satin, beaded lace, ivory mesh and Italian tulle. It exceeded my wildest dreams – Ilse Roux read me like a book! From the soft frills and my detailed love of lace and beading my dress was a perfect reflection my personality. The dress was made of nude satin covered in the detailed white and silver beaded lace, with rouge detailed back and train. The day of our vintage Cape Town wedding, I looked at myself in the mirror and I have never felt more beautiful. It felt absolutely perfect!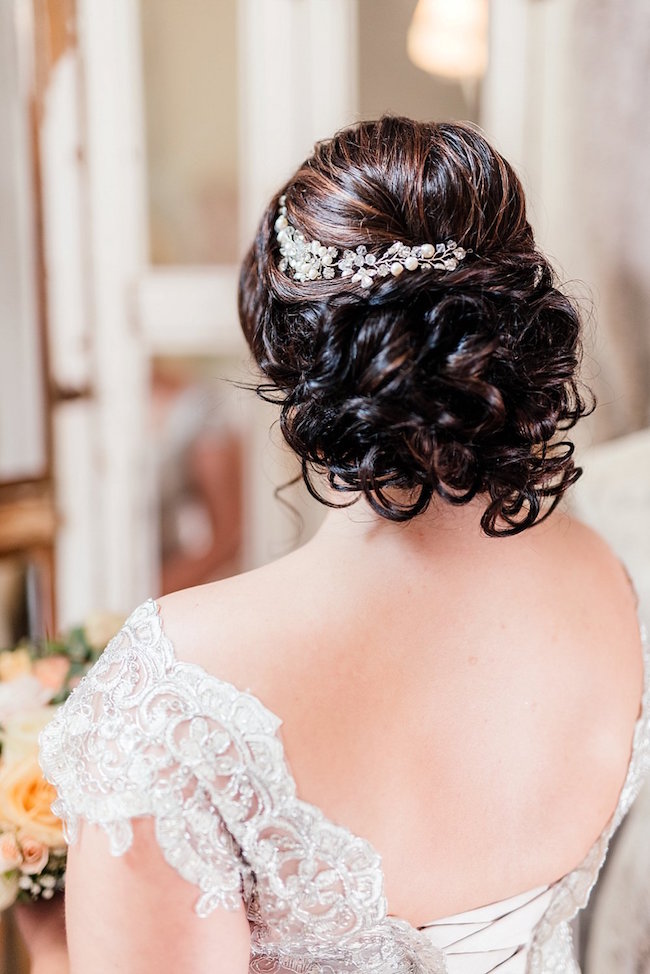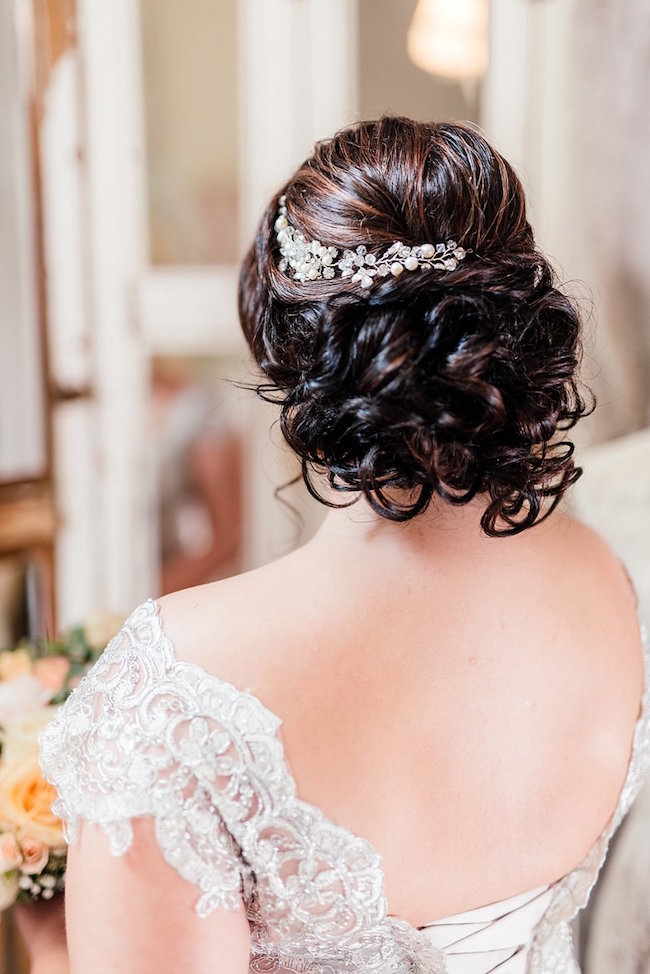 I loved the soft curls and the semi-up-down style! I wanted a make-up look that was soft yet striking. I love soft but striking eyes and Lindy van Schalkwyk nailed what I had in mind!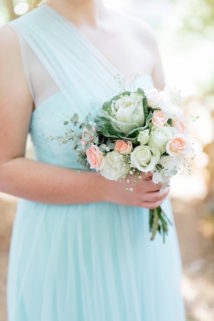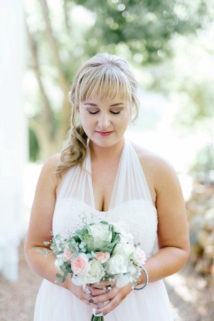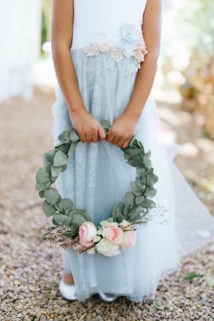 My bridesmaids bouquets had pale pastel colours to complement my bouquet. I chose the soft romantic long flowing dresses of light pale pink and light blue to enhance the romantic and soft pastel look of the wedding. The fact that the dresses were infinity dresses allowed each of my beautiful bridesmaids to bring a little of their own personality to the party, which made it so special. They wore their hair braided hair with delicate little flowers.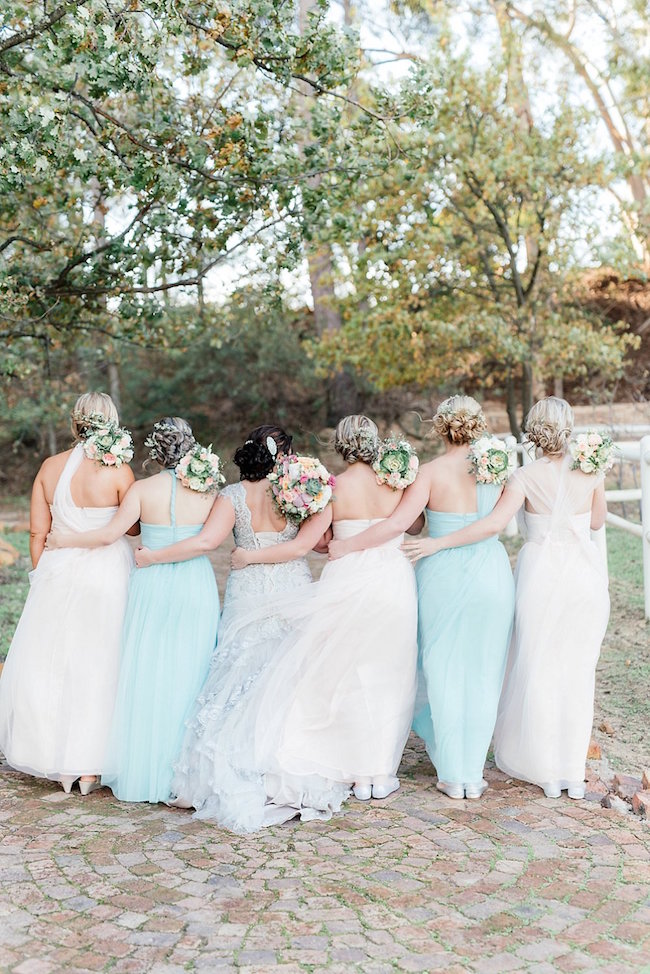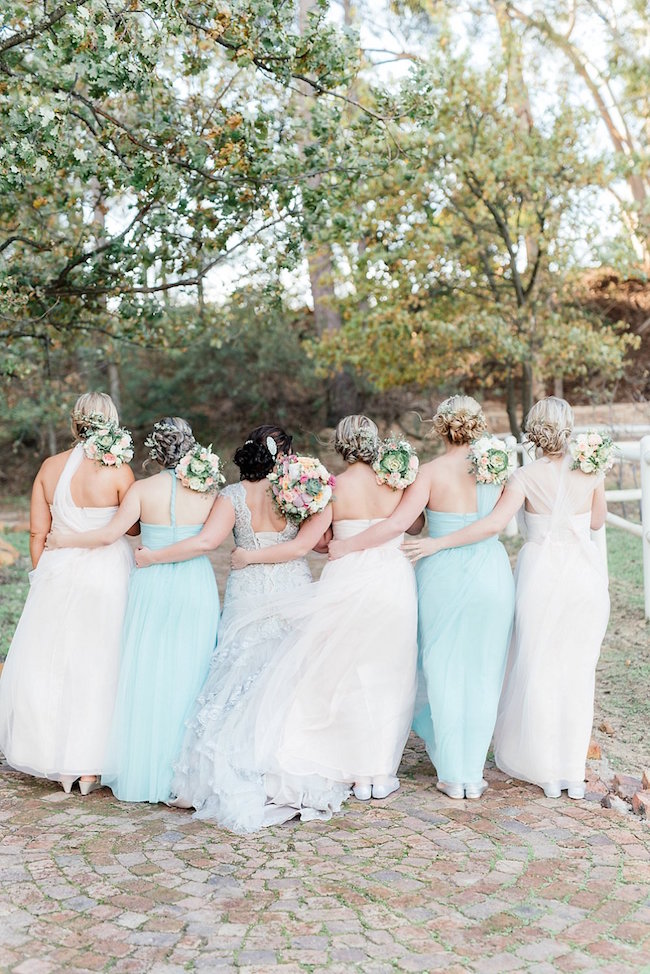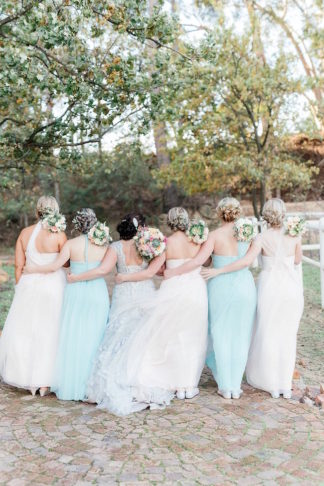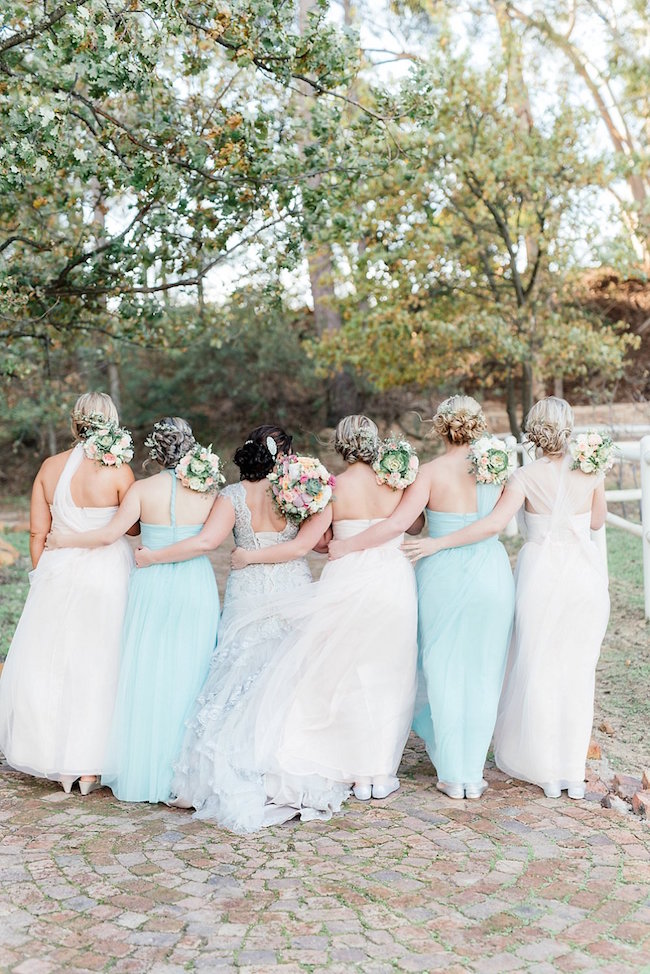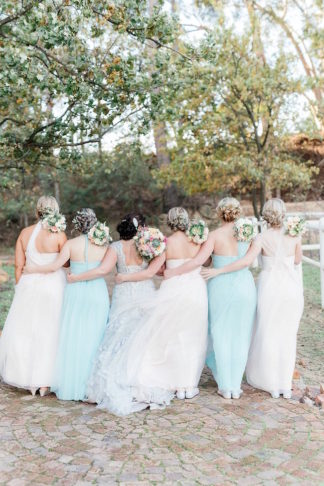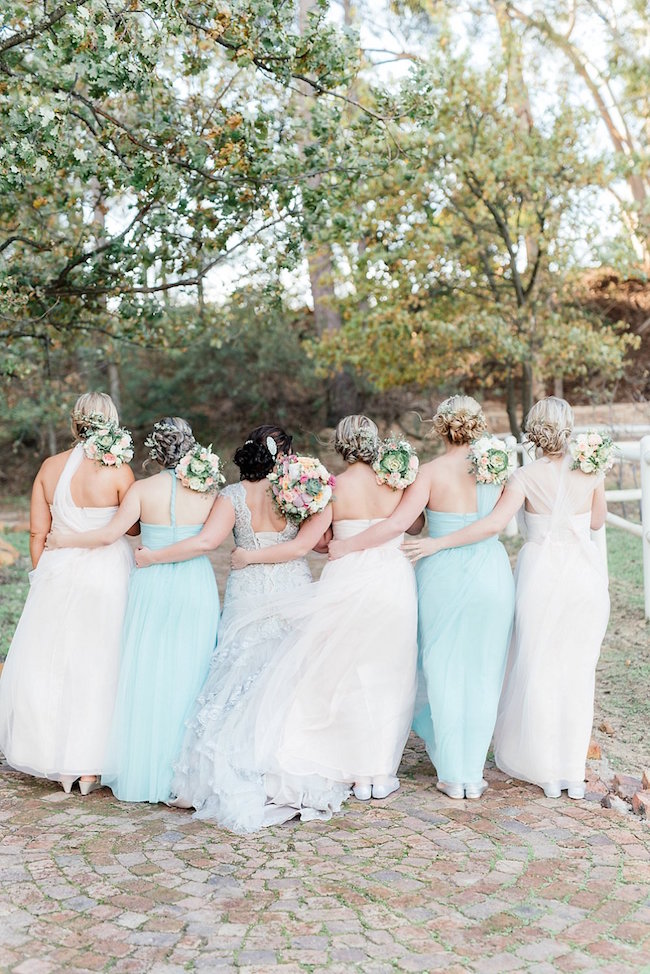 My bouquet was made of combination of my love for Protea's ,especially the Sylvia, roses and my other love, the desert roses and Kale Flowers! Again I wanted some soft and not a stiff looking bouquet. The desert roses from my bouquet are growing happily in our garden! When I look at them I will always remember the most beautiful day of my life!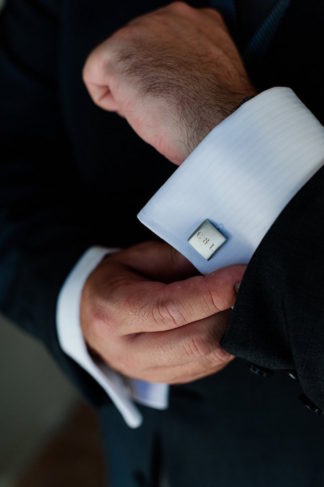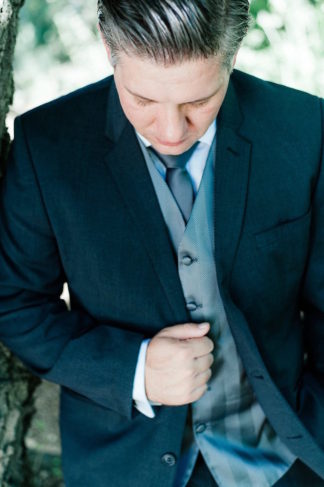 My utterly handsome groom was dressed in a fitted charcoal suit, white shirt, custom engraved cuff-links, silver and charcoal waistcoat and charcoal tie. I think my handsome groom would have shamed Mr Darcy and even Harvey Specter from Suits!Click To Tweet And maybe the touch of Grey in his hair help compliment the colours perfectly (wink-wink).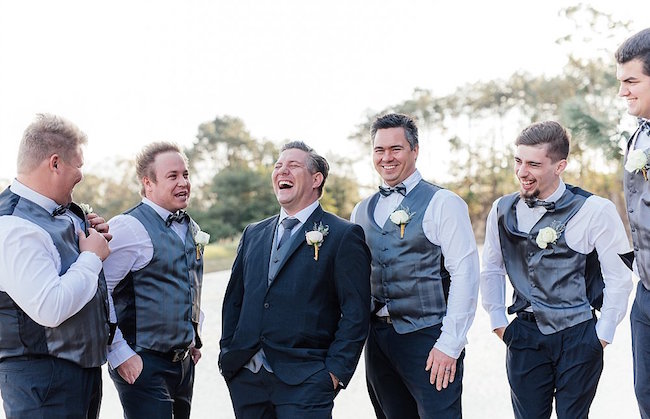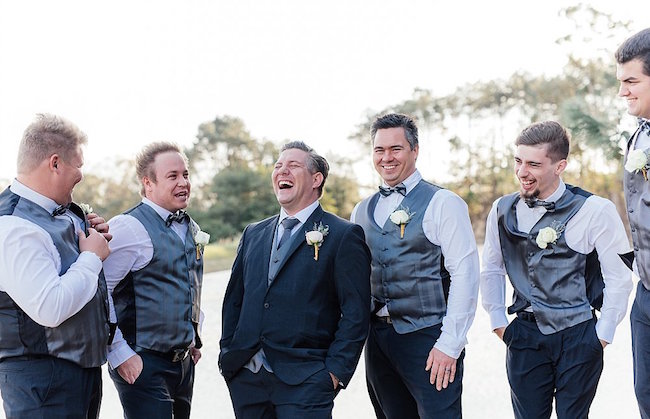 For our dashing groomsmen, Christoff came up with the idea of keeping their attire simple yet striking, with a charcoal and silver waist coat, white shirt and charcoal pants and matching bow tie.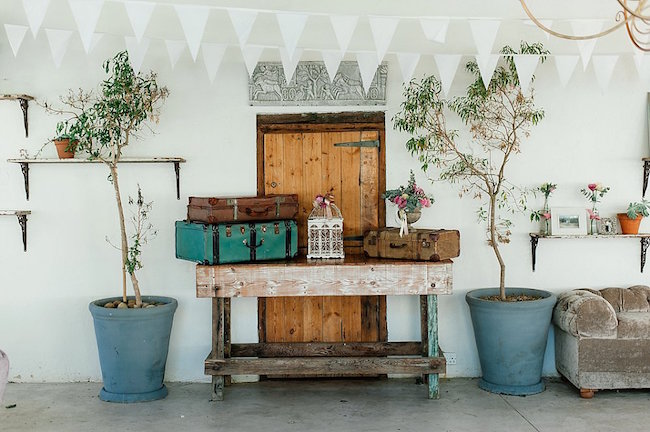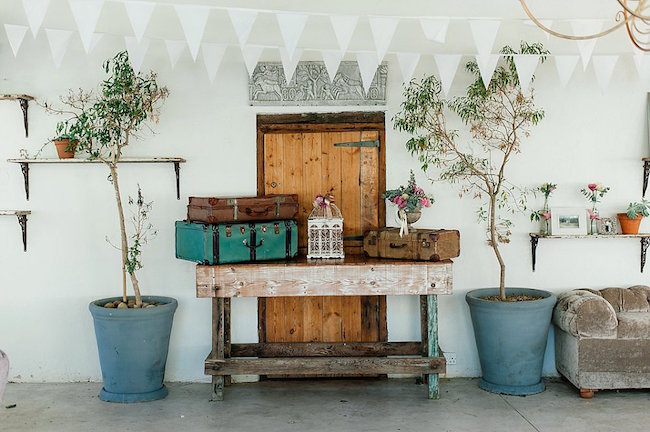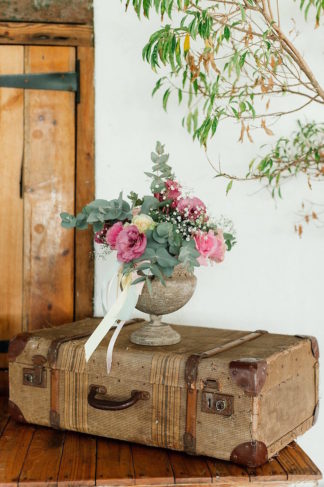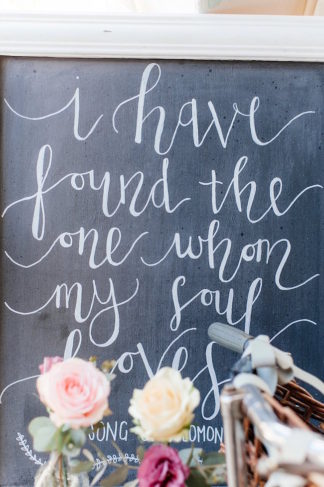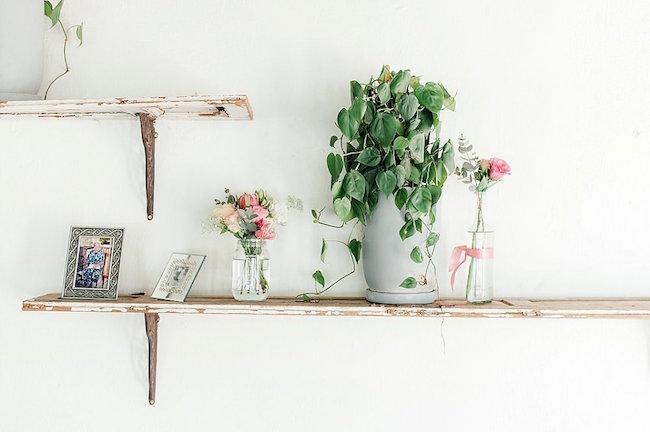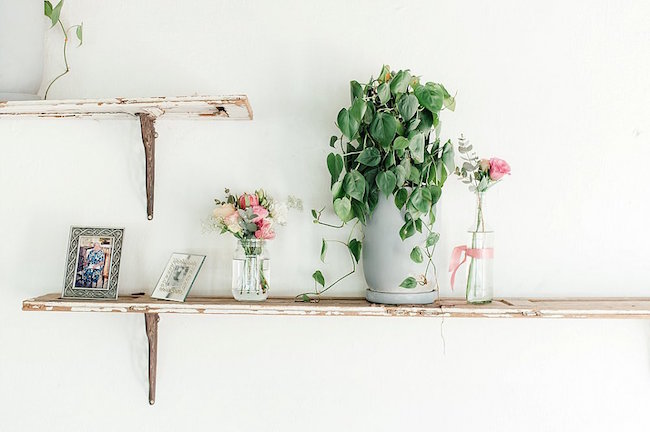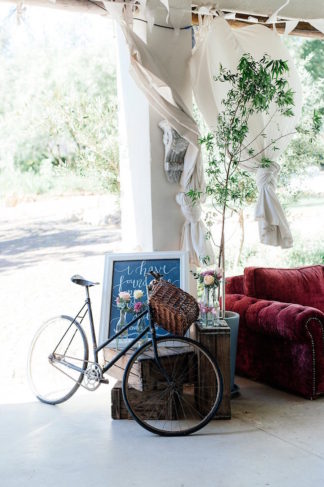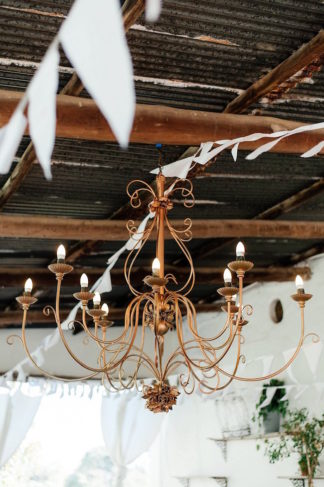 Our vintage Cape Town wedding ceremony was dramatic and classic.  I chose the Wedding March to walk by my father's side to meet my handsome groom.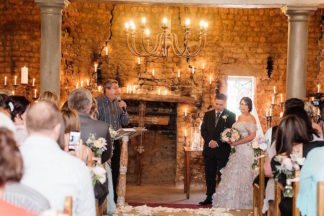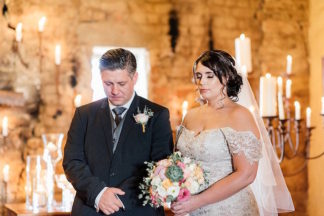 The Rustic Chapel from Langkloof Roses didn't need much decoration as the ambiance in its simplicity gave everyone who walked through those door a feeling of love, happiness, closeness, sincerity and serenity. 
To enhance all of these magic feelings, rose petals were strewn down either sides of the aisle complimented by dainty bouquets pews in soft pastel colours. The warm atmosphere was completed by a rustic cross and soft warm glow of many many candles.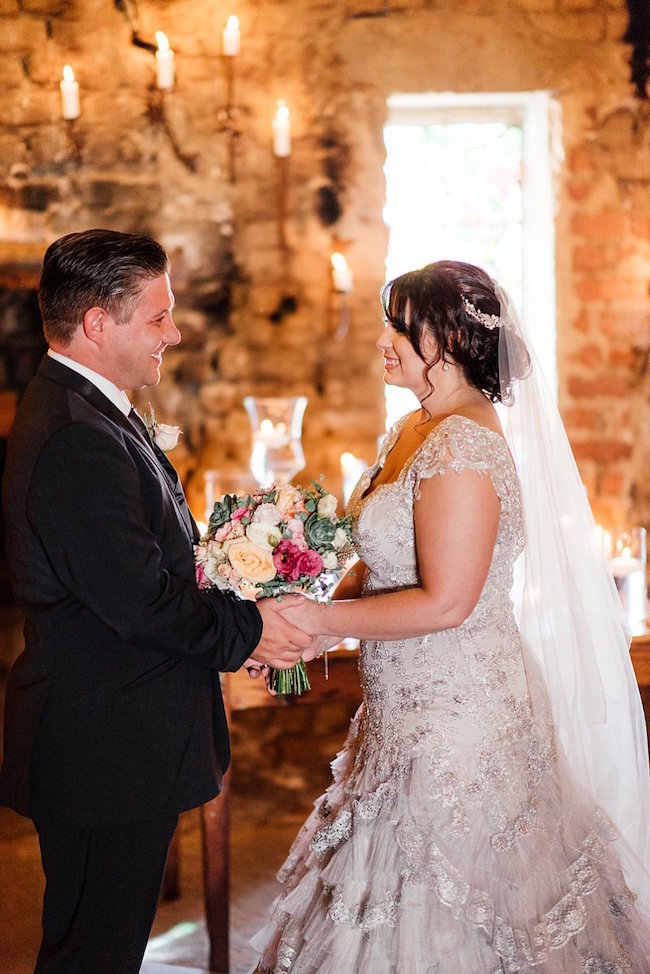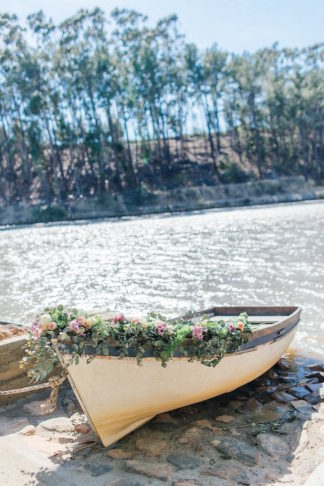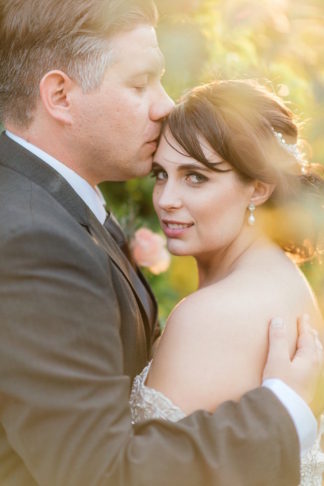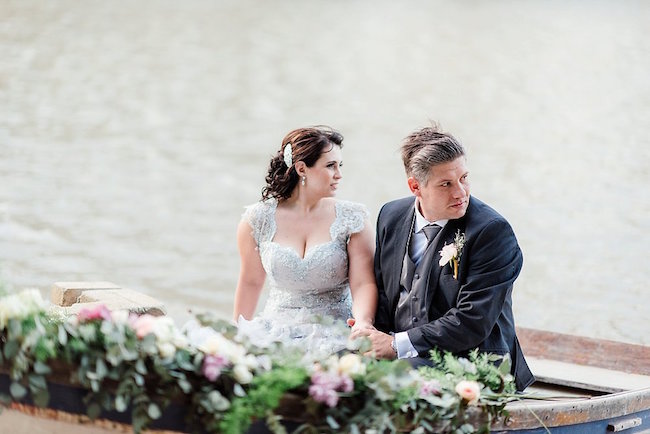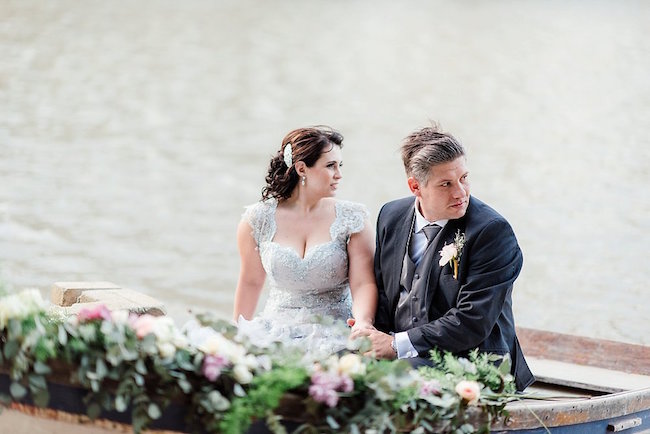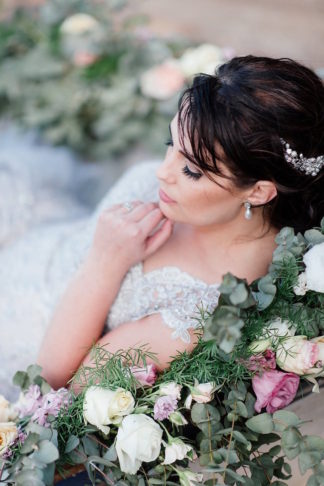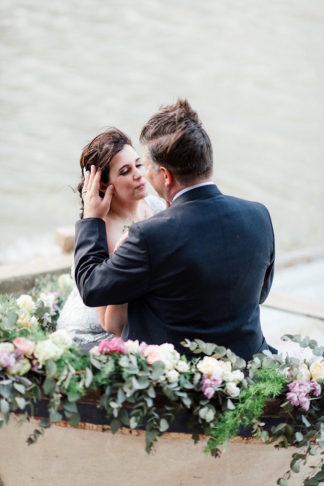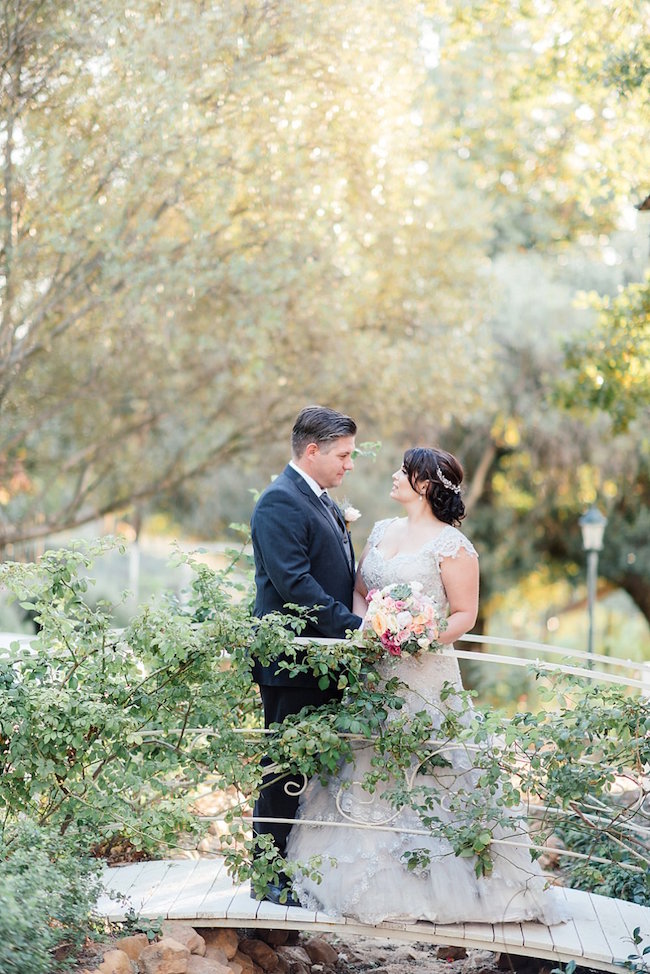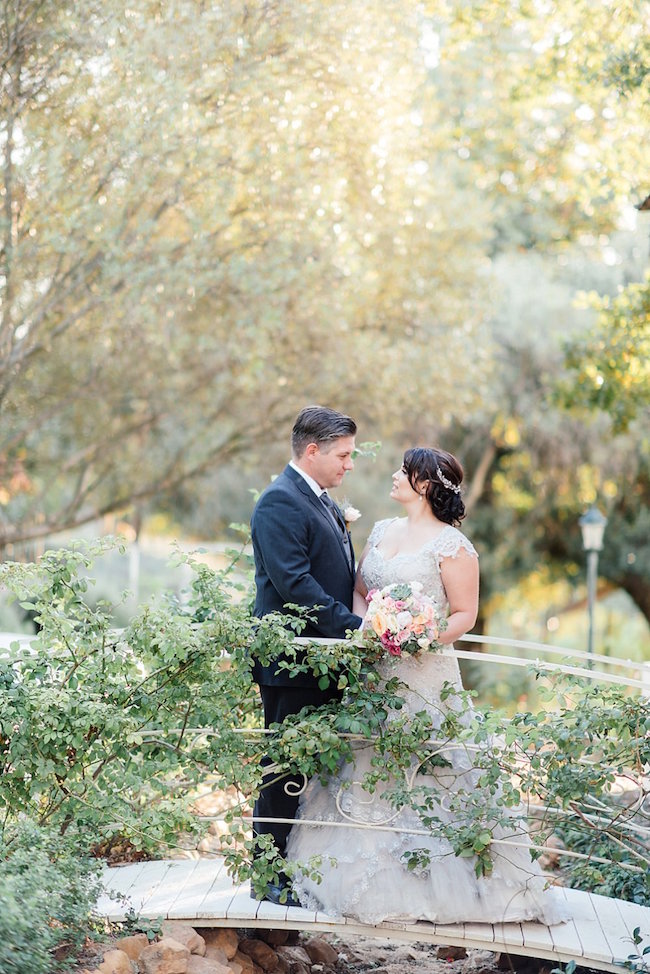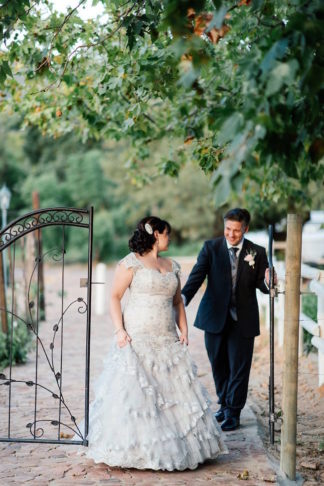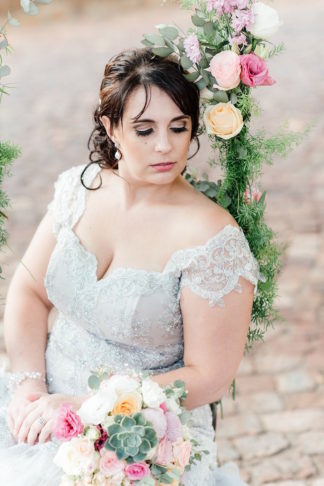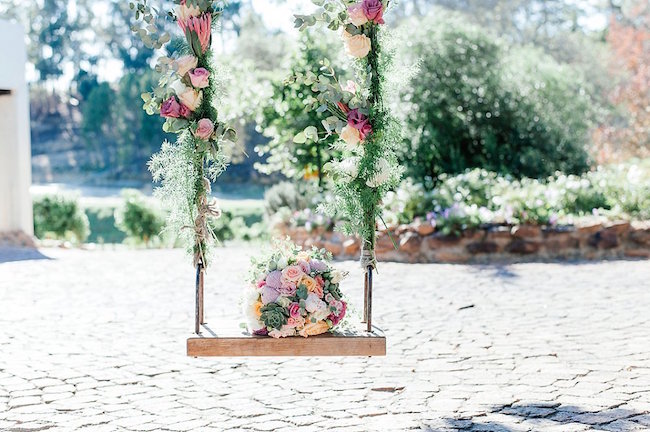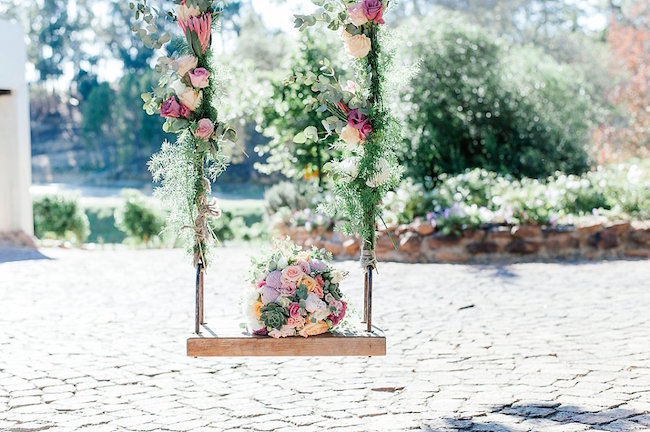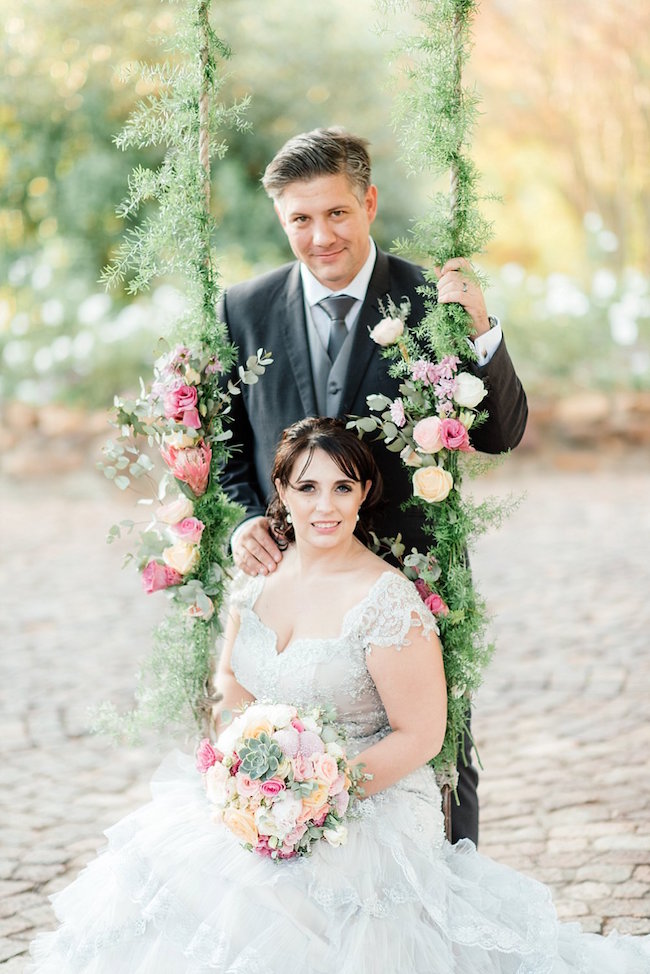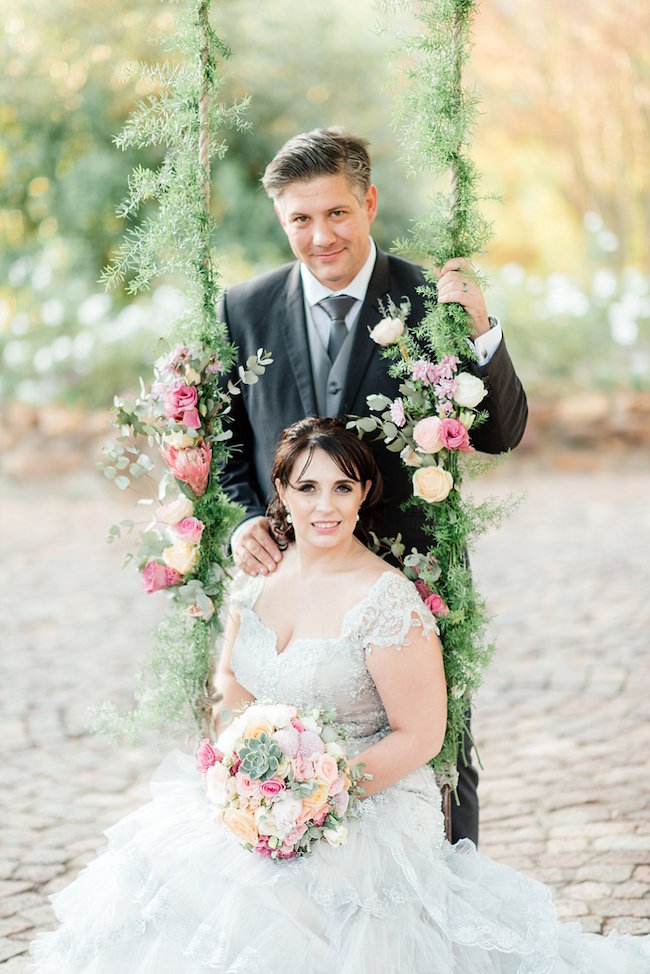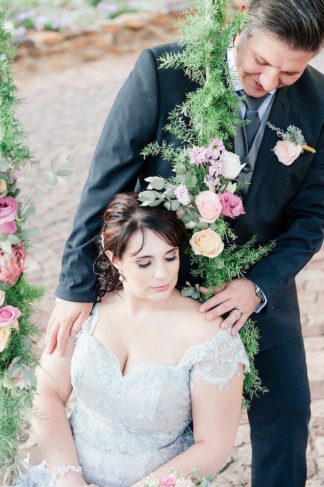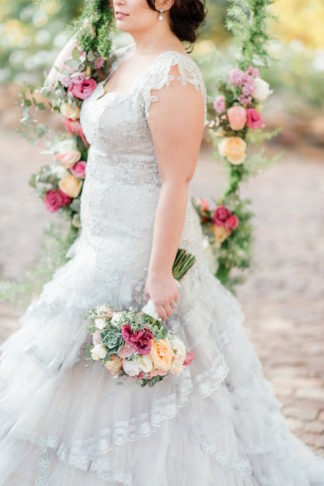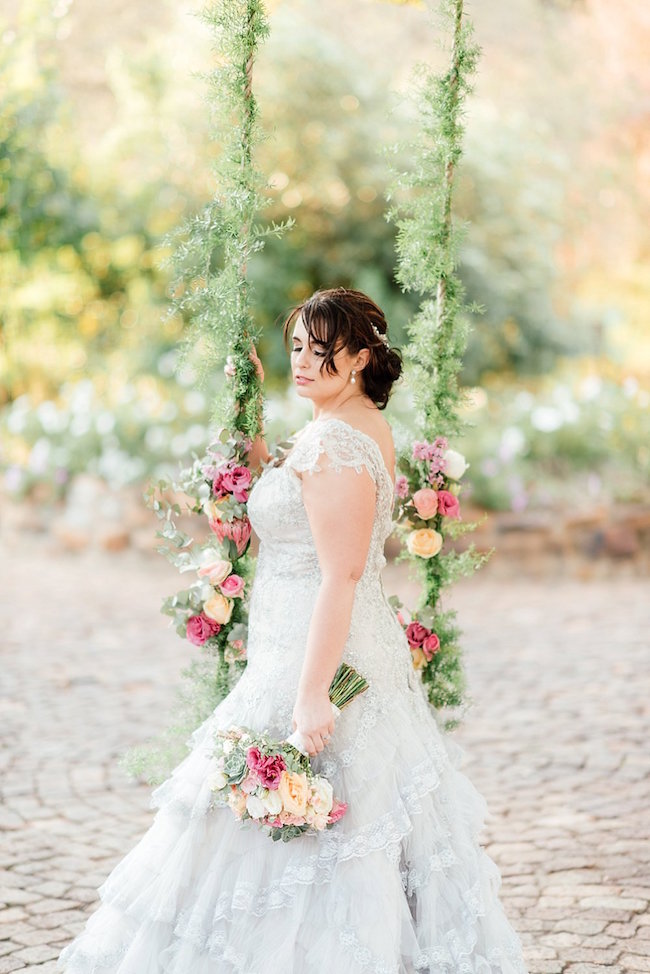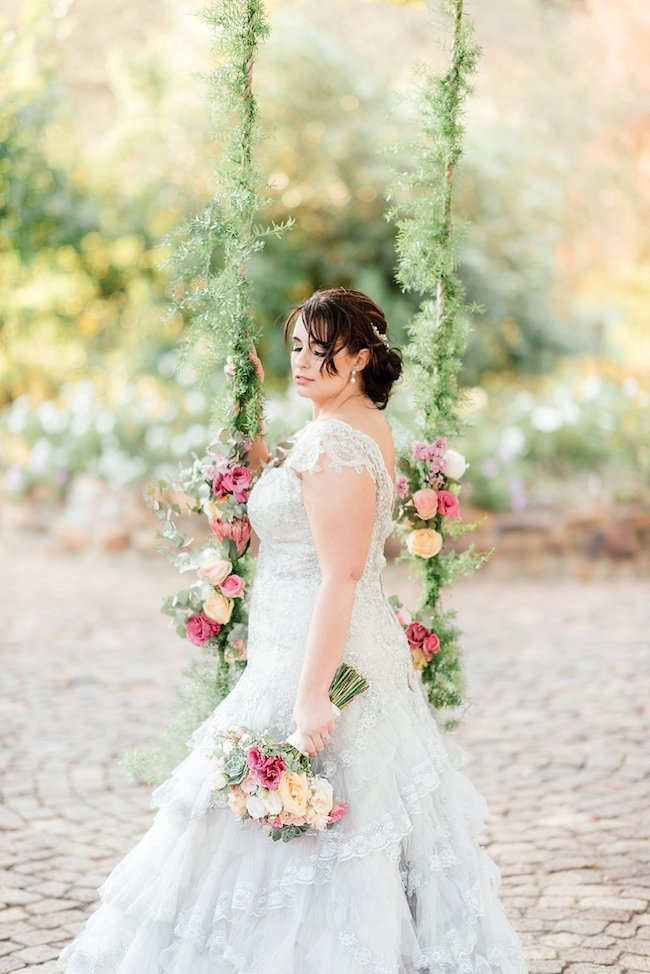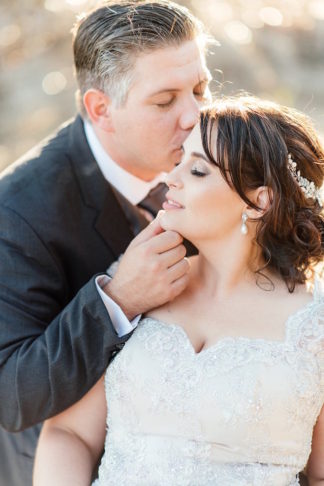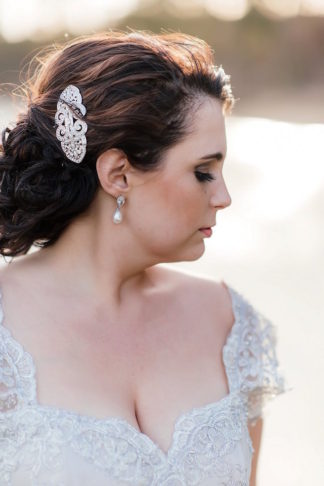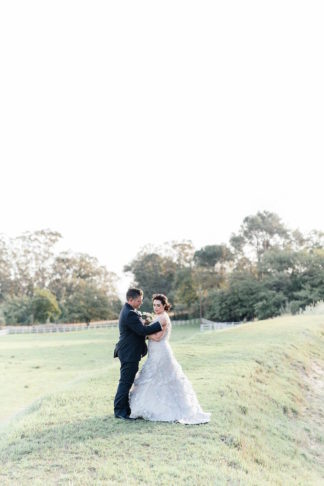 Our vintage Cape Town wedding reception was inspired by banquets of old.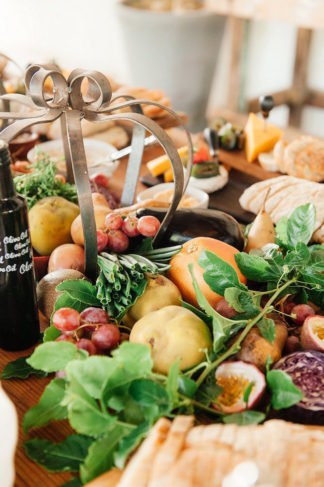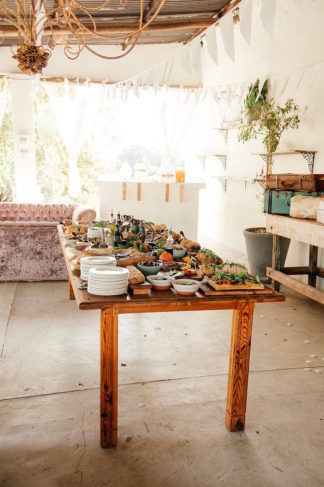 Long tables, chandeliers from the ceiling with the dangling glimpse of crystals, flowers, candles, lots of foliage and the laughter of our guests.
Click To Tweet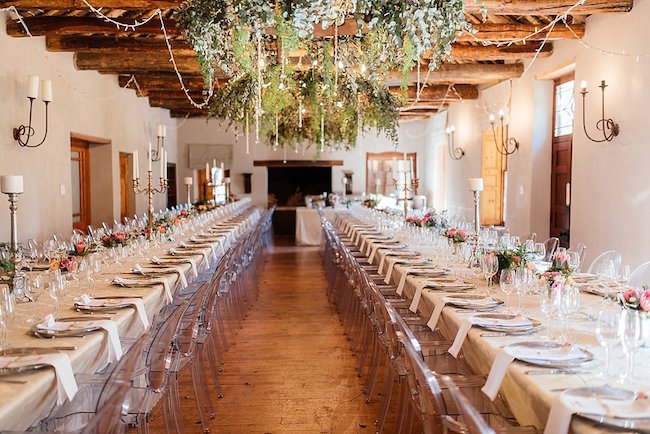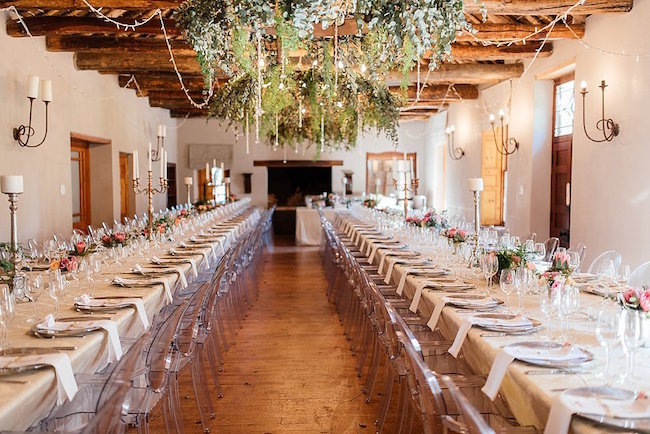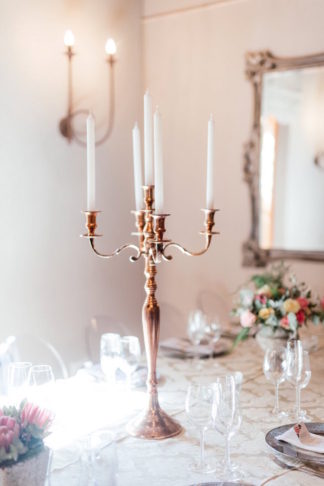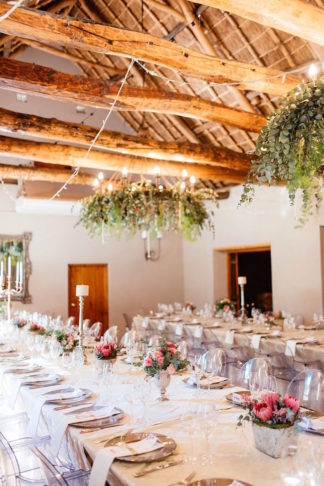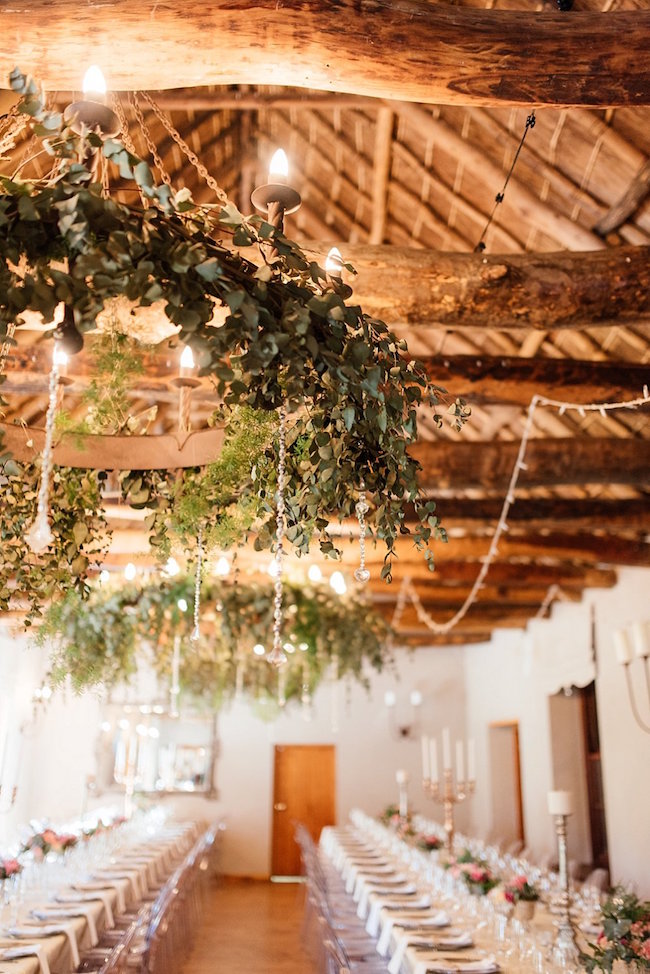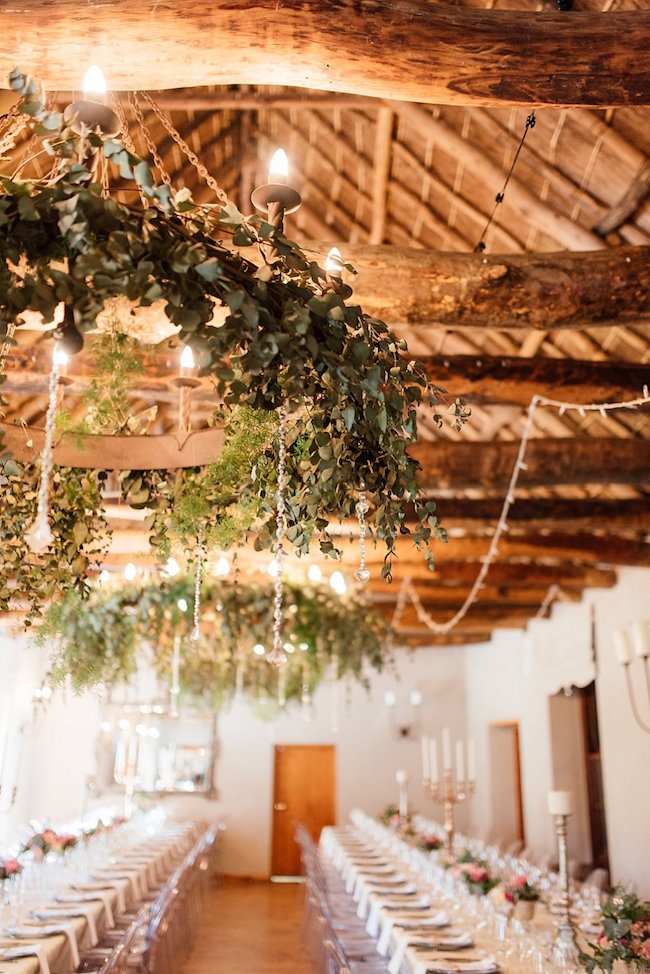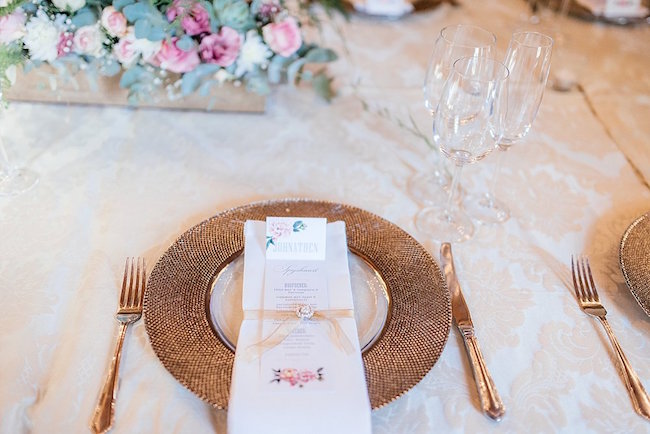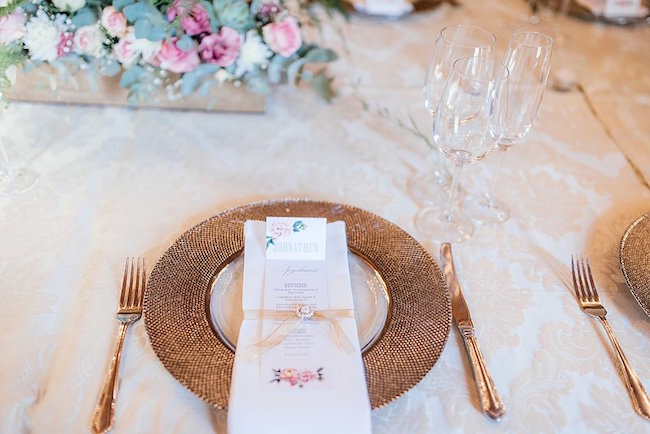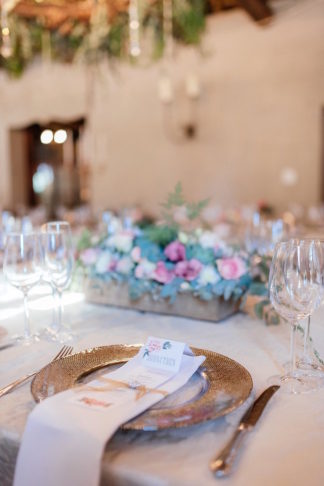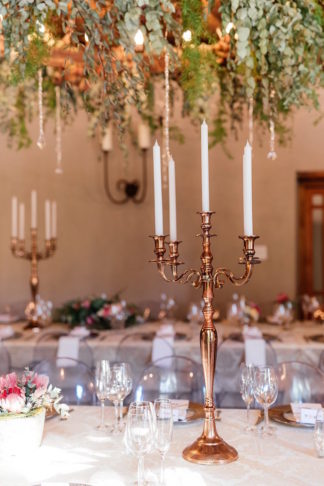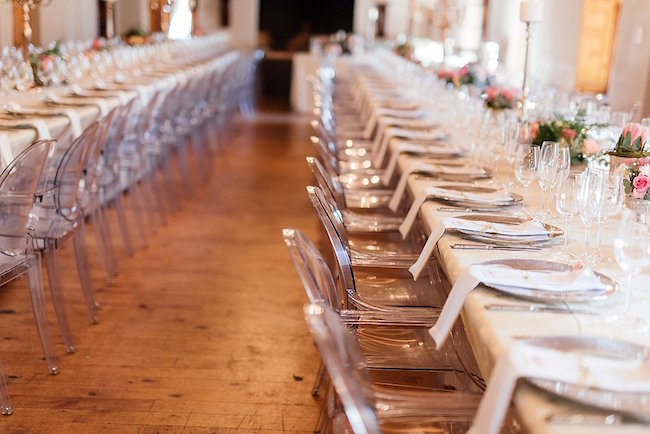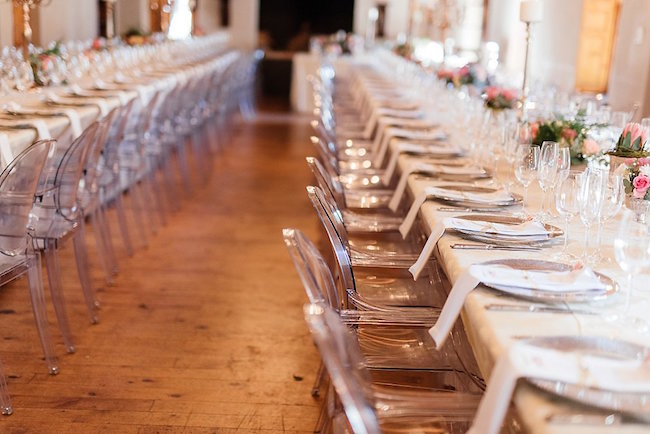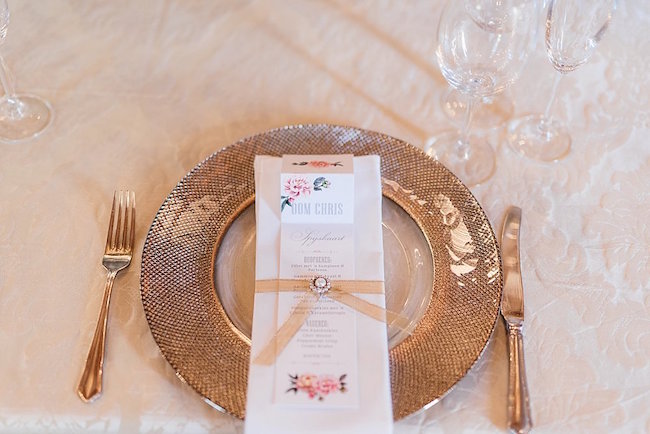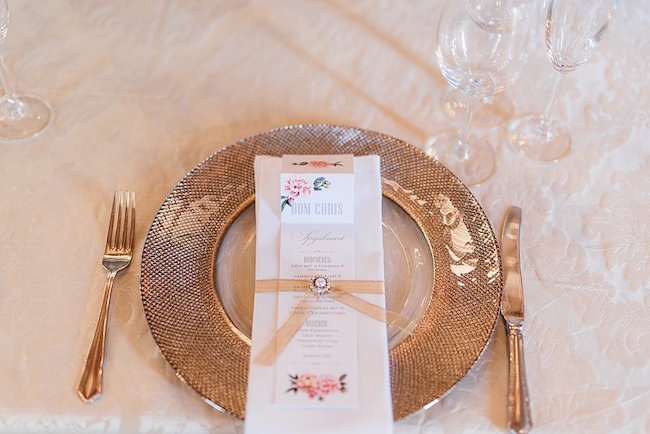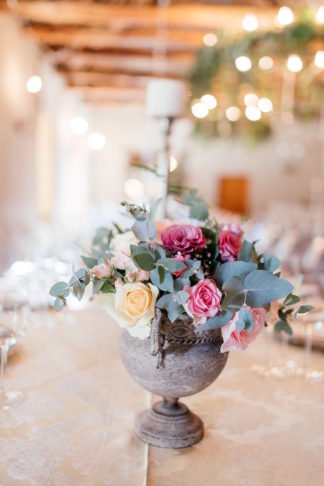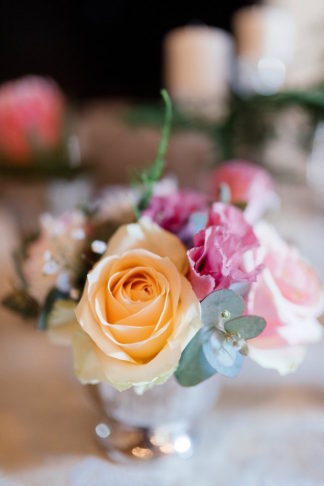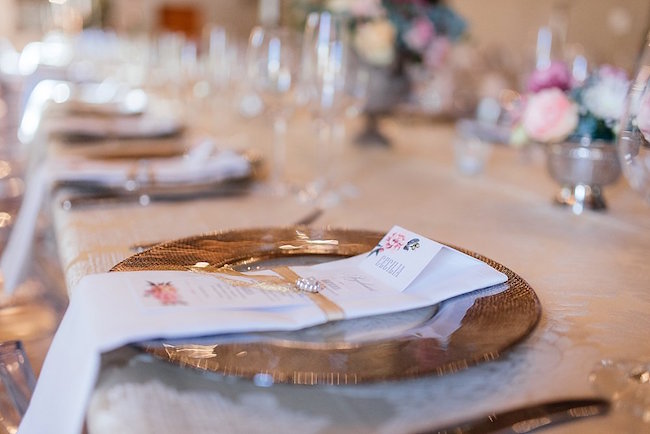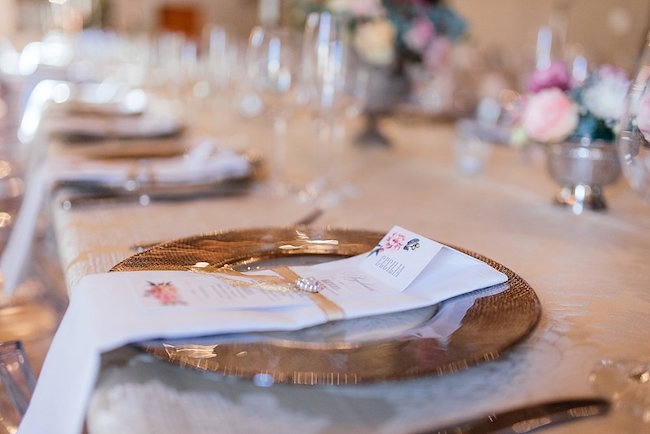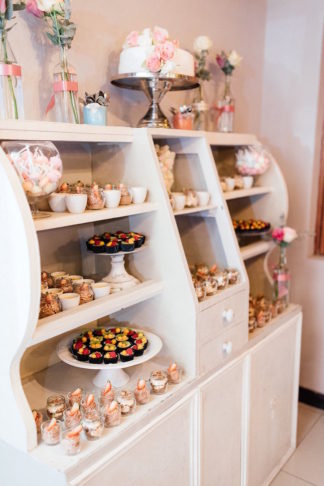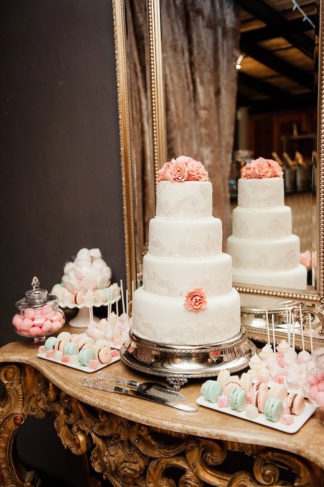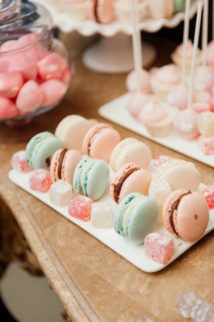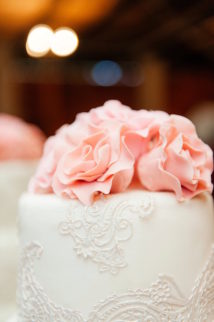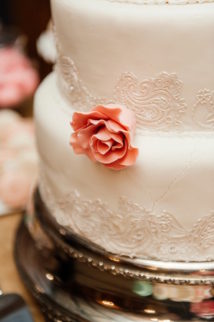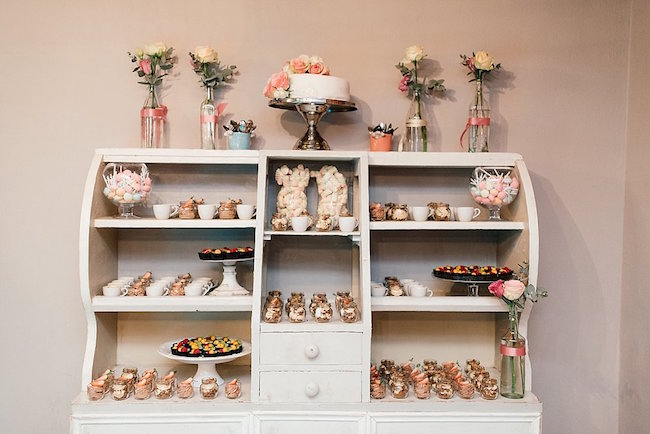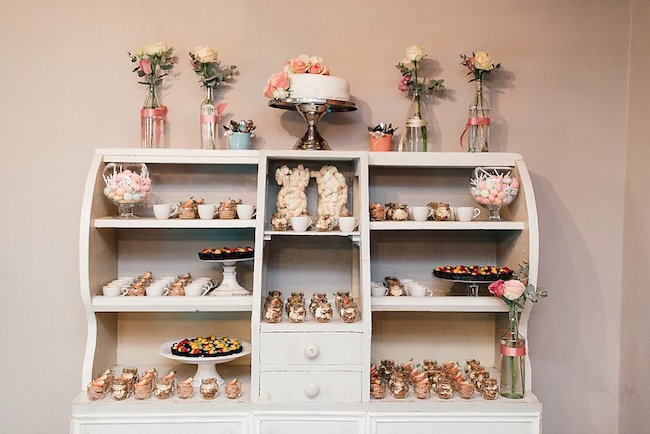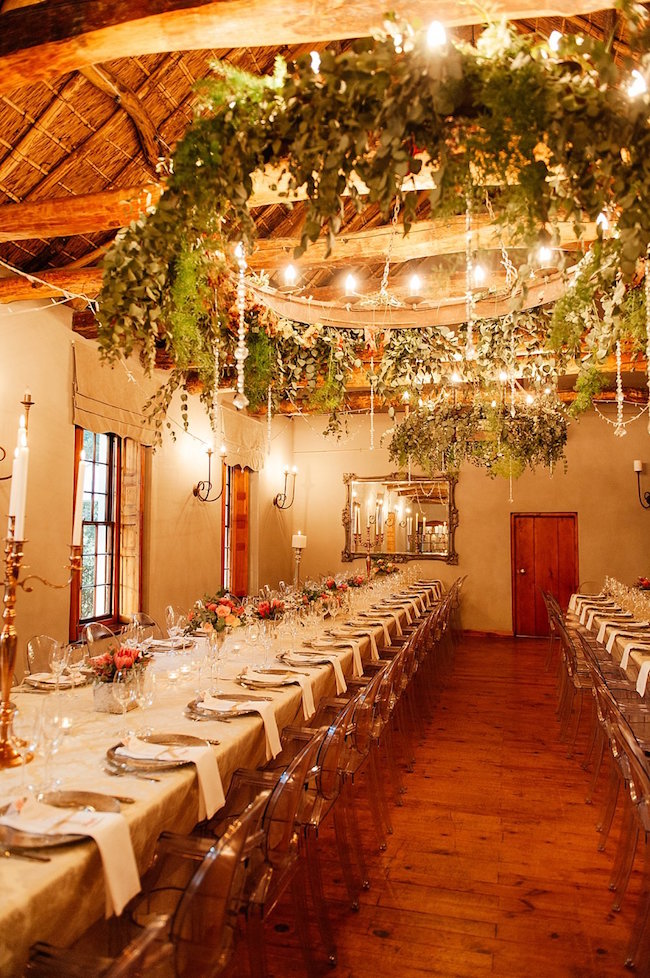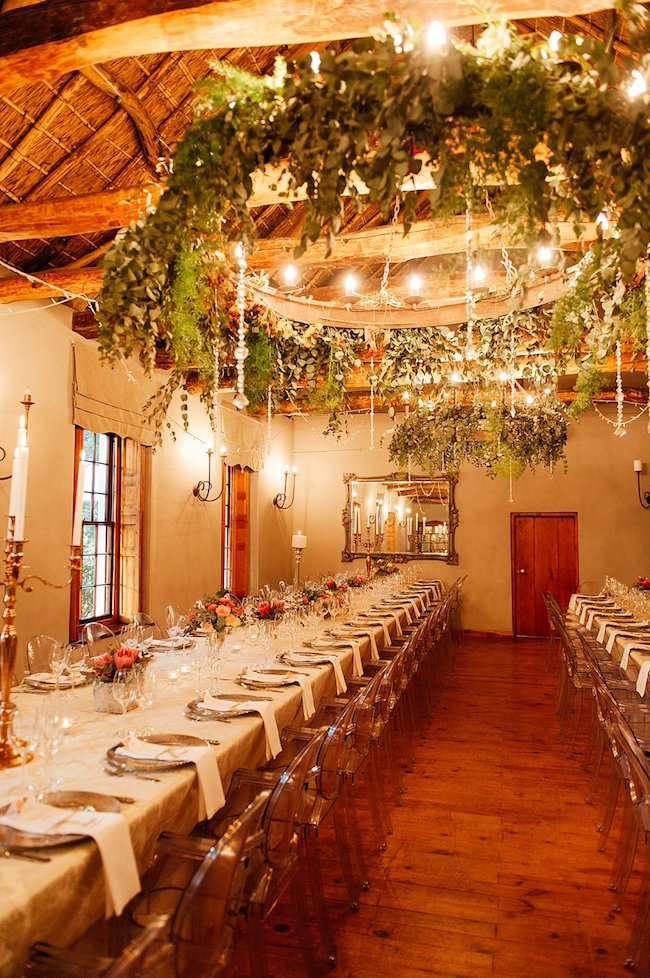 Wedding Planning Advice:
Wedding Suppliers:
An Elegant, Atmospheric Wedding {Debbie Lourens Photography}
Romantic Courtyard Wedding in Cape Town {Jo Stokes Photography}
Thousand Crane Winter Wedding {Alexandra Graham Photography}
Flower-filled Franschhoek Wedding in White {Lauren Kriedemann Photography}