Down to Earth Tulbagh Wedding ♥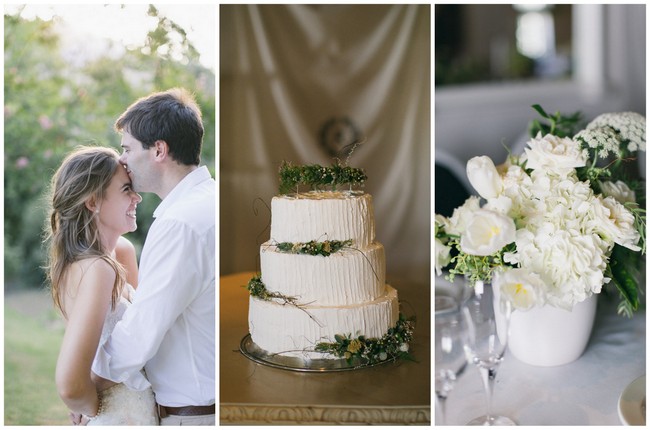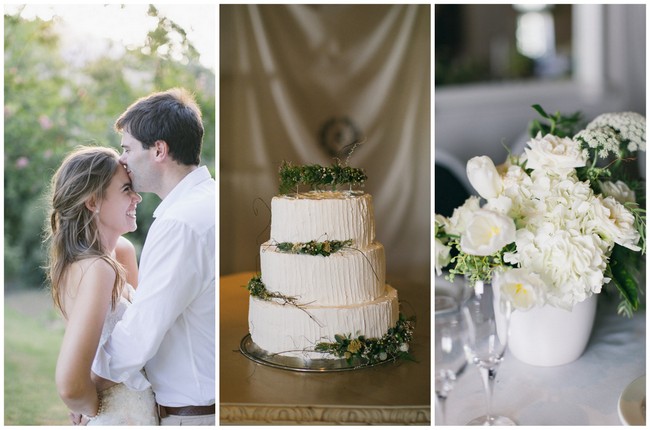 Lucille and Kobie are Stellenbosch locals. Their Autumn Tulbagh wedding was fabulously informal,  held on a fruit farm close to the beautiful mountains at Roodezand. The couple wanted to keep it down to earth and very relaxed, sharing that the gents were quite happy to find out that they could wear shorts and the ladies flats. To keep things beautifully simple, the day was filled with shades of white, accented with delightful blooms by Anli Wahl Floral Design. Lucille and Kobie even asked the guests to wear only white, too!
Wanting to make the most of the day (and the weekend), the lovely couple invited their family for a light lunch before the ceremony: "It was precious spending time with them and getting the family pics done before the time," shares Lucille. "We also had wine and the MCC ready for the guests upon arrival at the little chapel to get the spirits up!"
The ceremony was really personal and special, too. "Even though it was emotional (as it should be), we were overcome by joy and happiness," recalls Lucile.  After the ceremony the newlyweds opted to spend time with the guests at the pre-drinks and canapés. "Two of our friends had their guitars ready and played a few of our favourite songs. It was a lovely picture to see all our loved ones together, so beautifully dressed in white."
They then slipped away for a few couple photographs – including some on Kobie's vintage 1965 BMW motorcycle,  inherited from his late father.  At the reception they both gave a short speech to toast their parents, families and friends and then the party got going! "It was a stunning, hot autumn evening so the bar was outside amongst fairy lights. Inside the girls were dancing the night away. I always felt a wedding should be a very personal affair, and right from the start I said I only wanted people around me that I knew, loved and trusted. So I chose most of my service providers from the pool of talented people I know. Most of them knew me, and made sure I got exactly what I wanted. I still am so grateful for the amount of effort they put in."
Enjoy the many smiles and special moments captured by one of our faves, Jenni Elizabeth!
Tulbagh  Wedding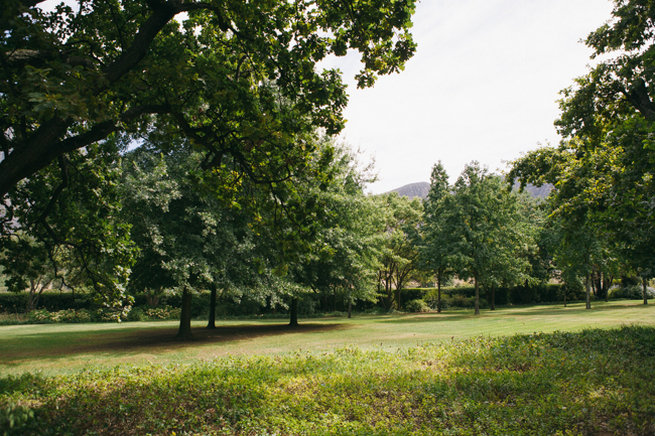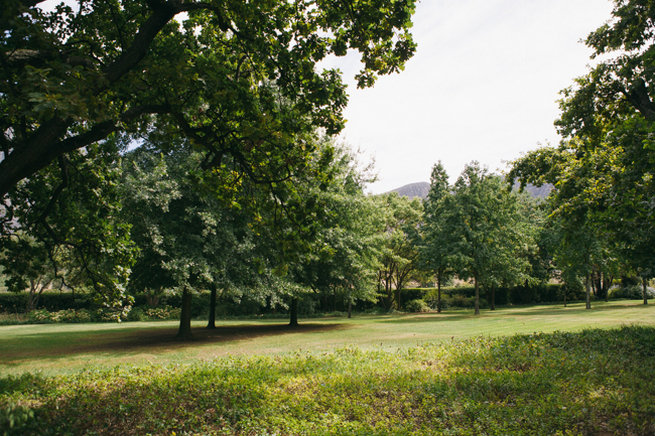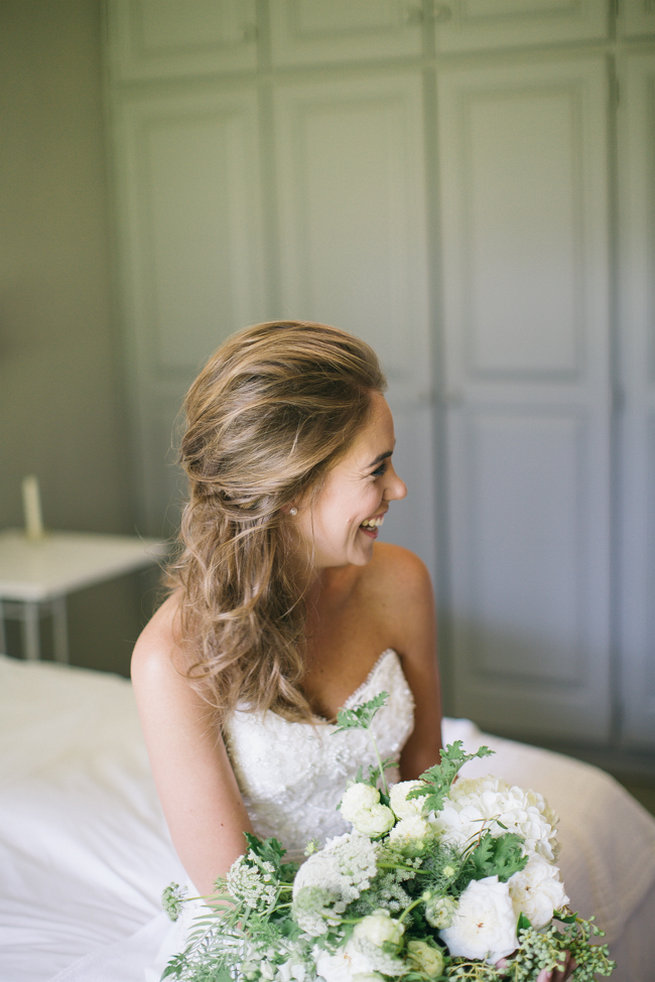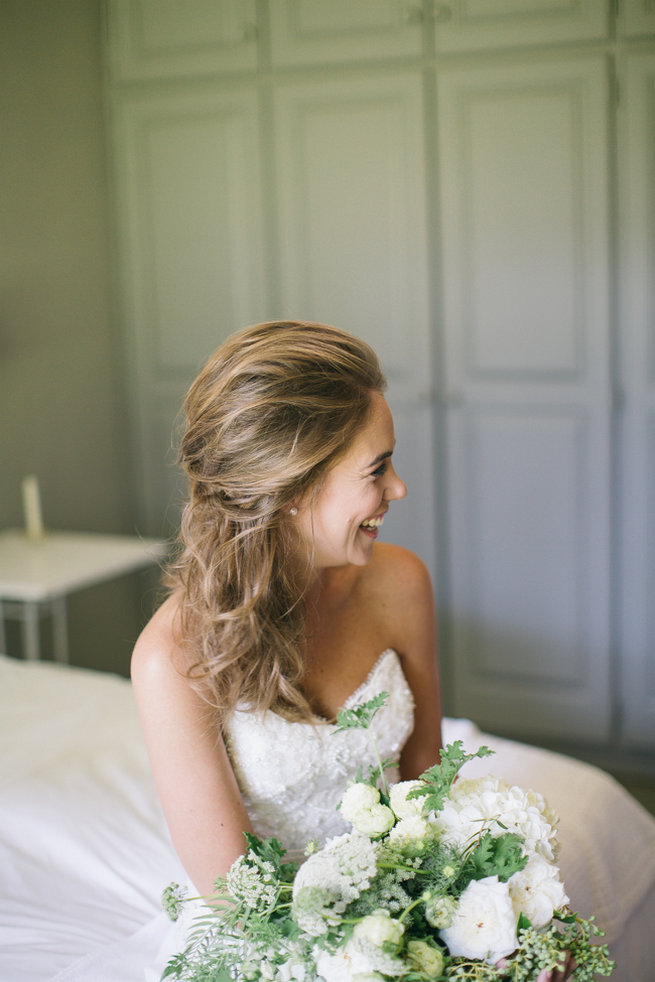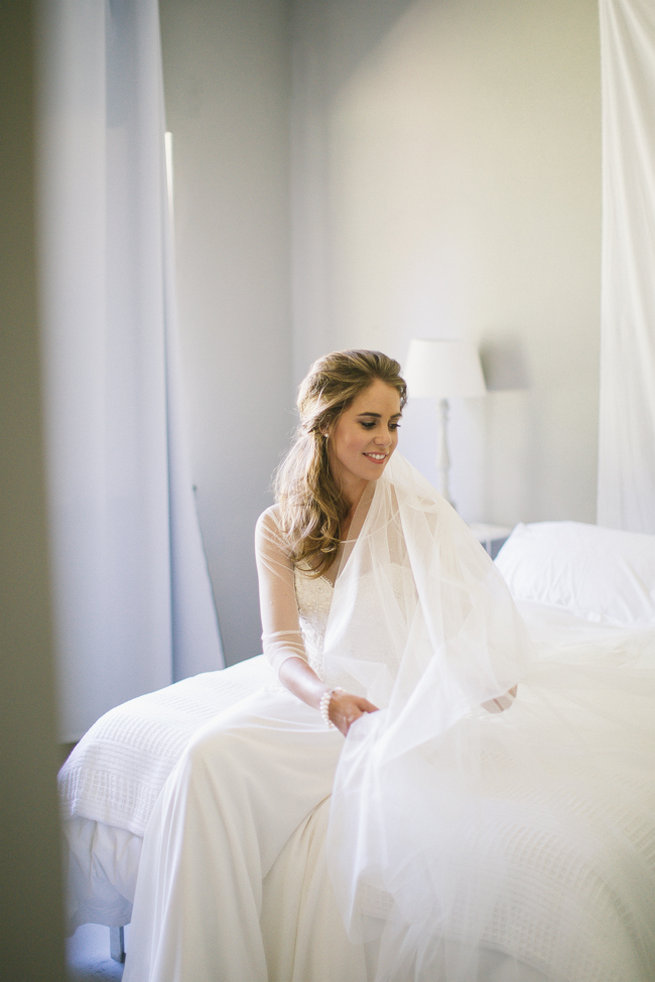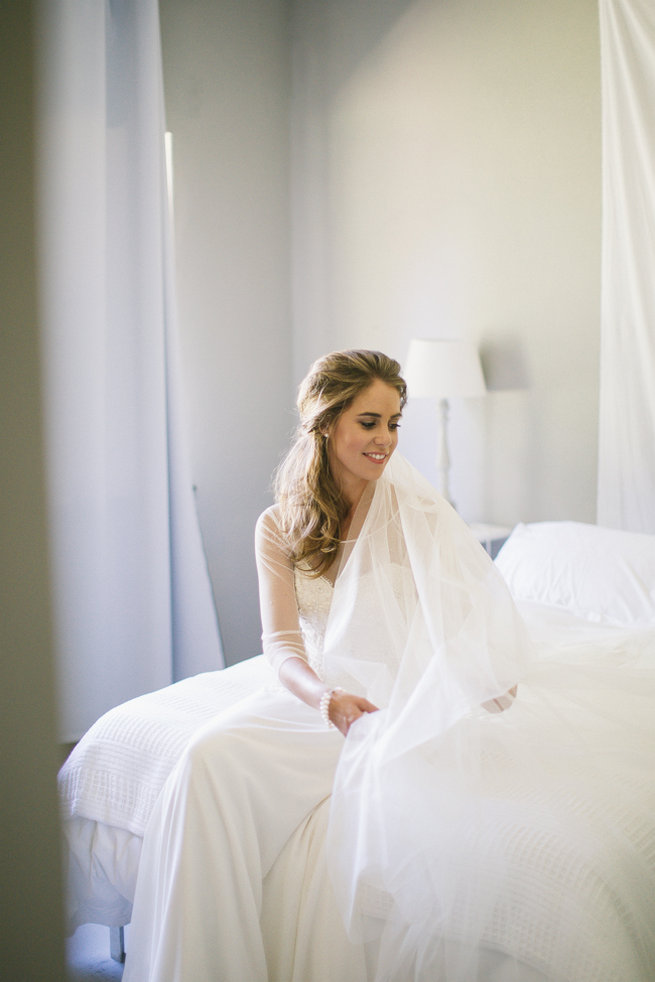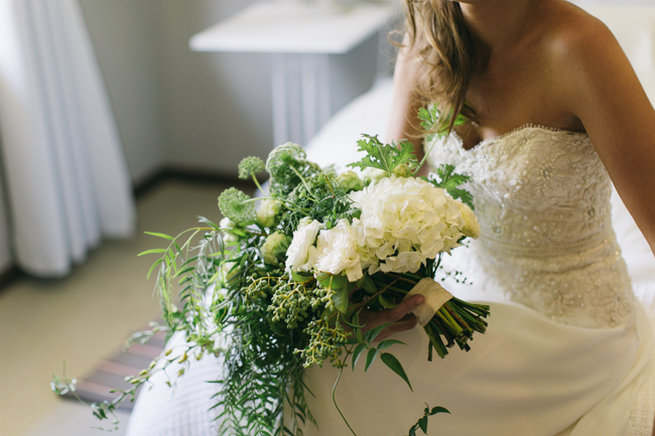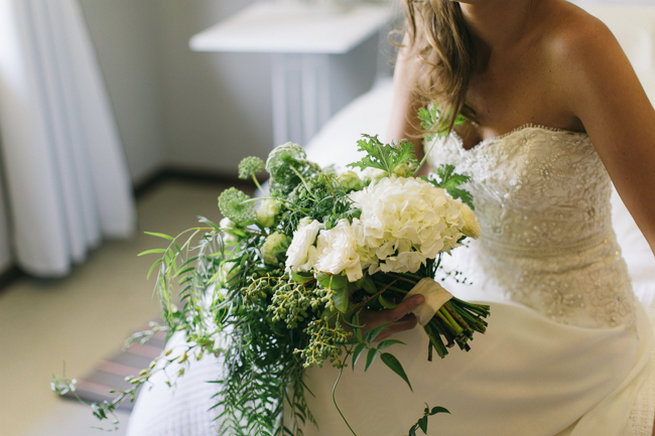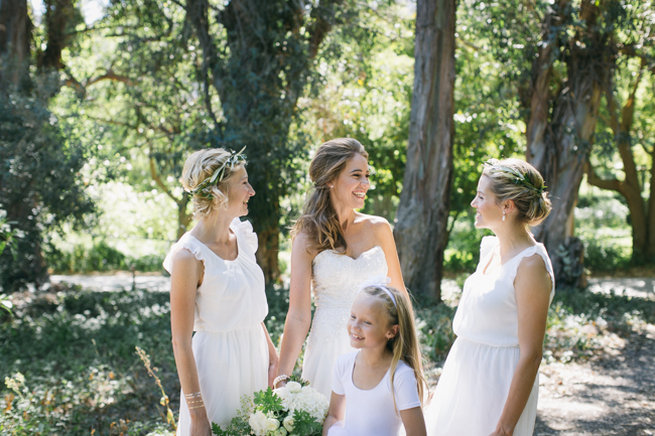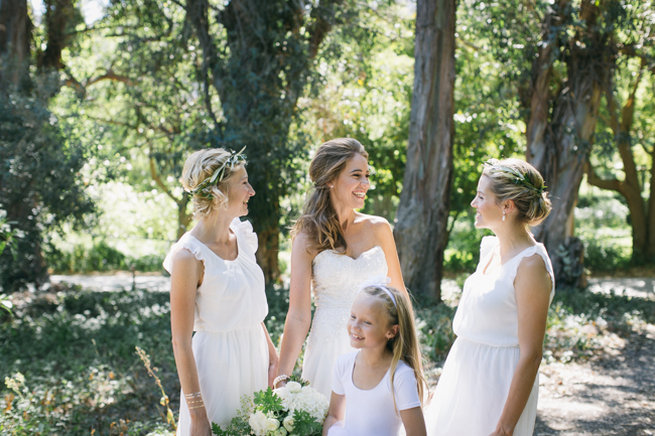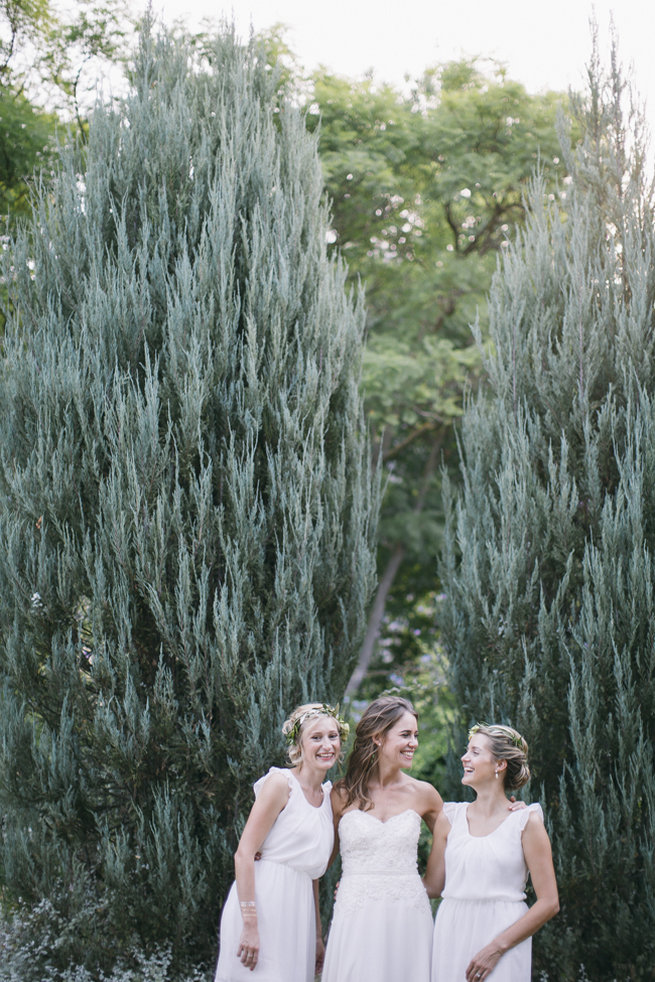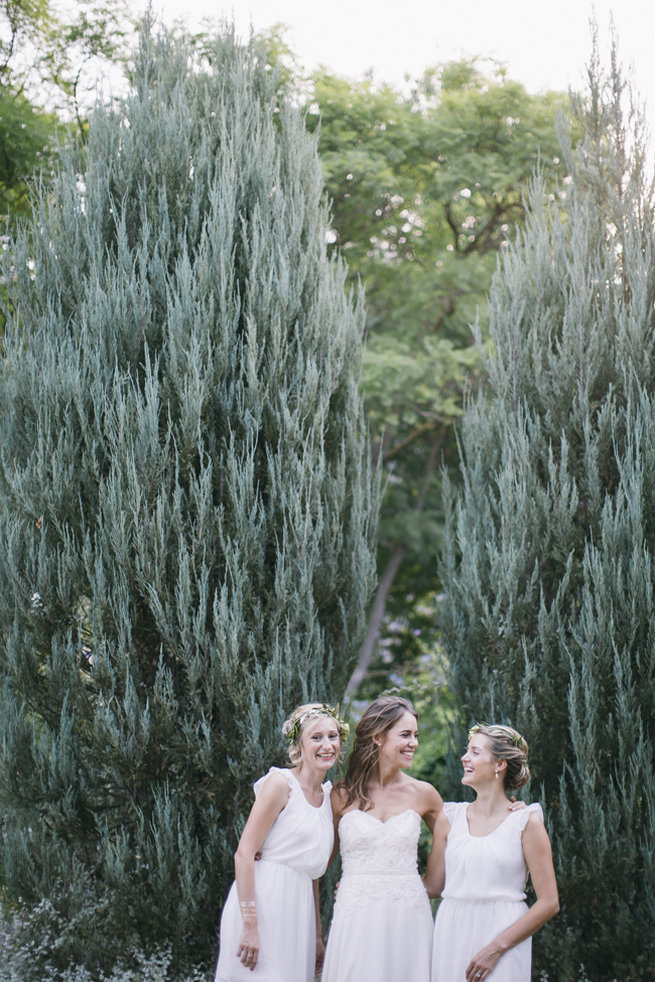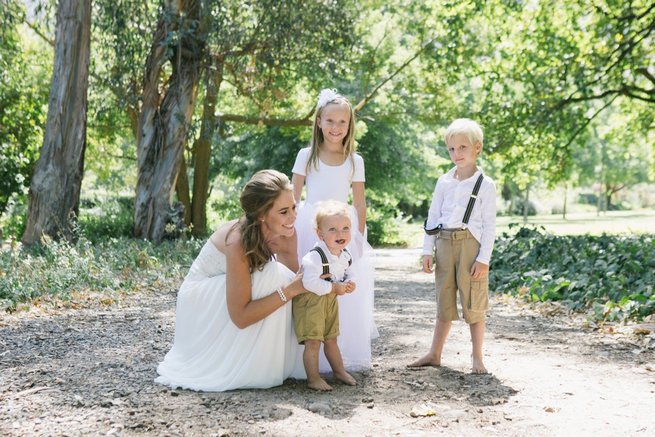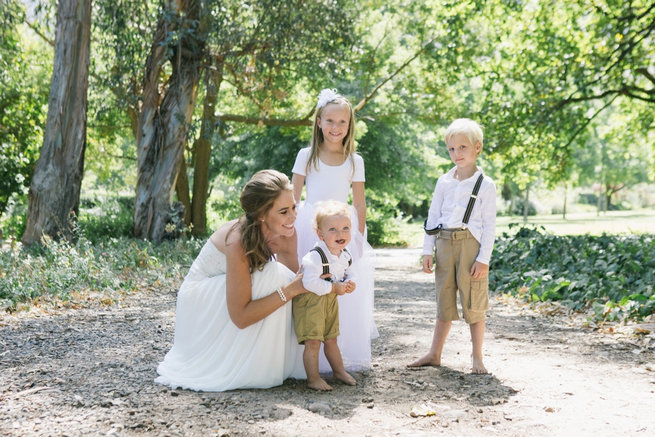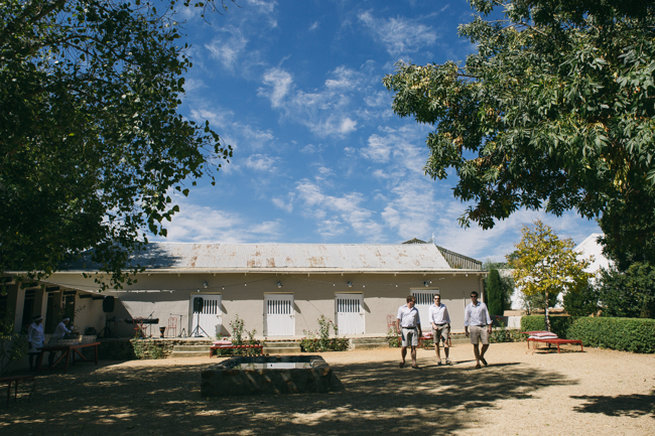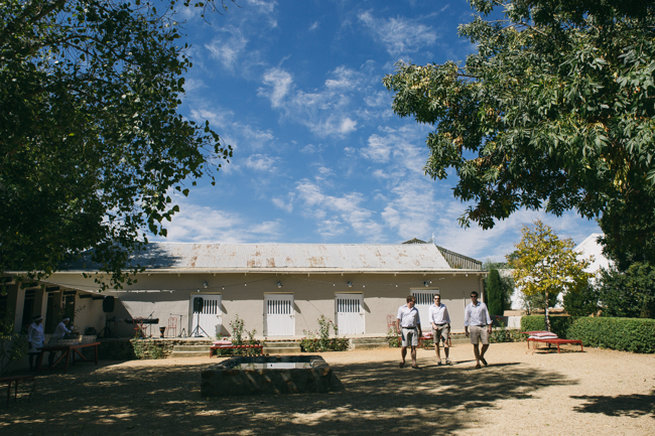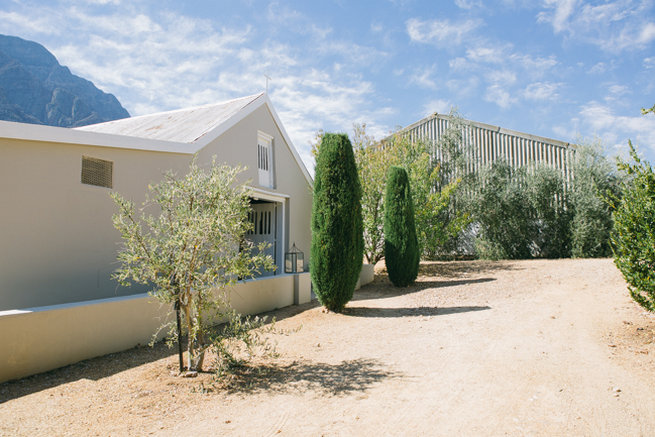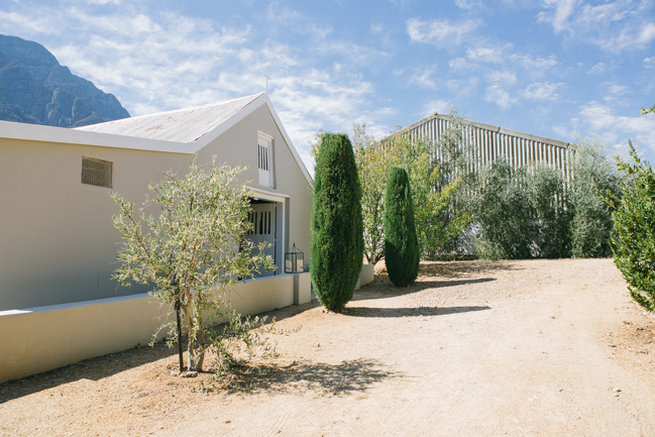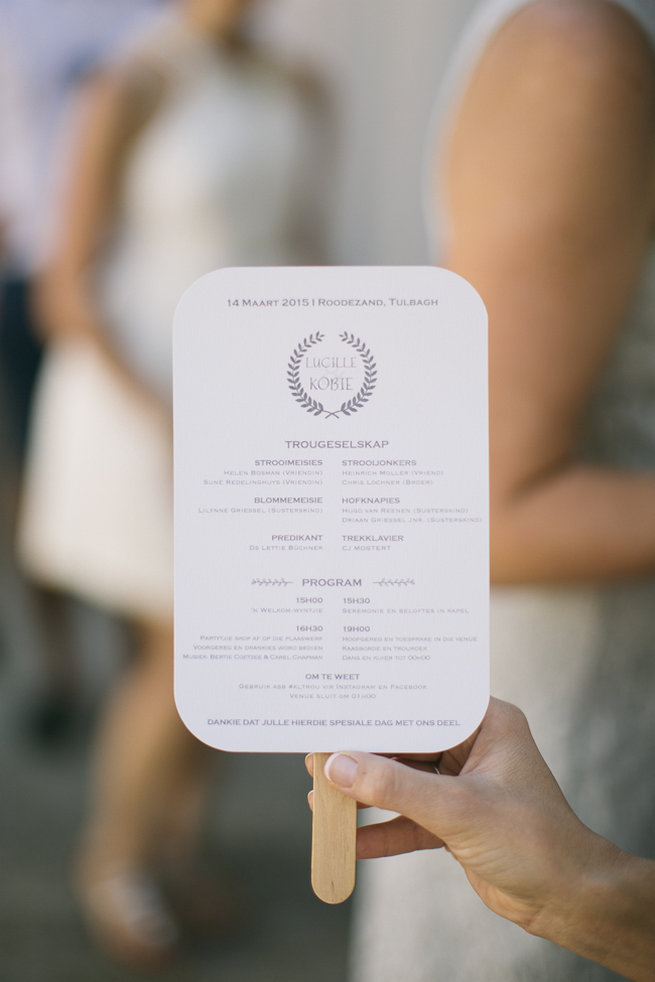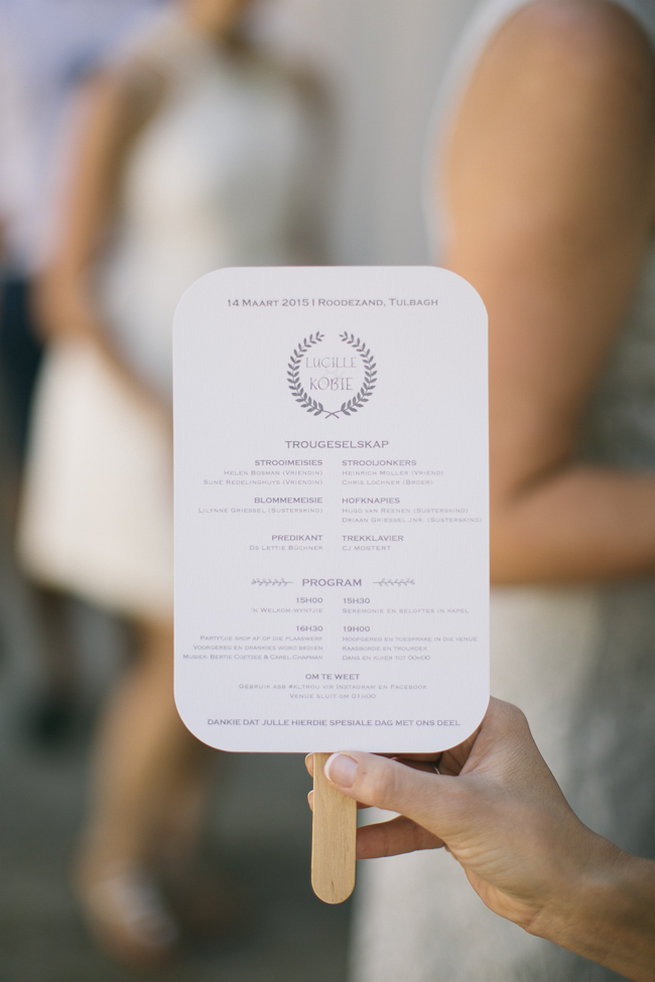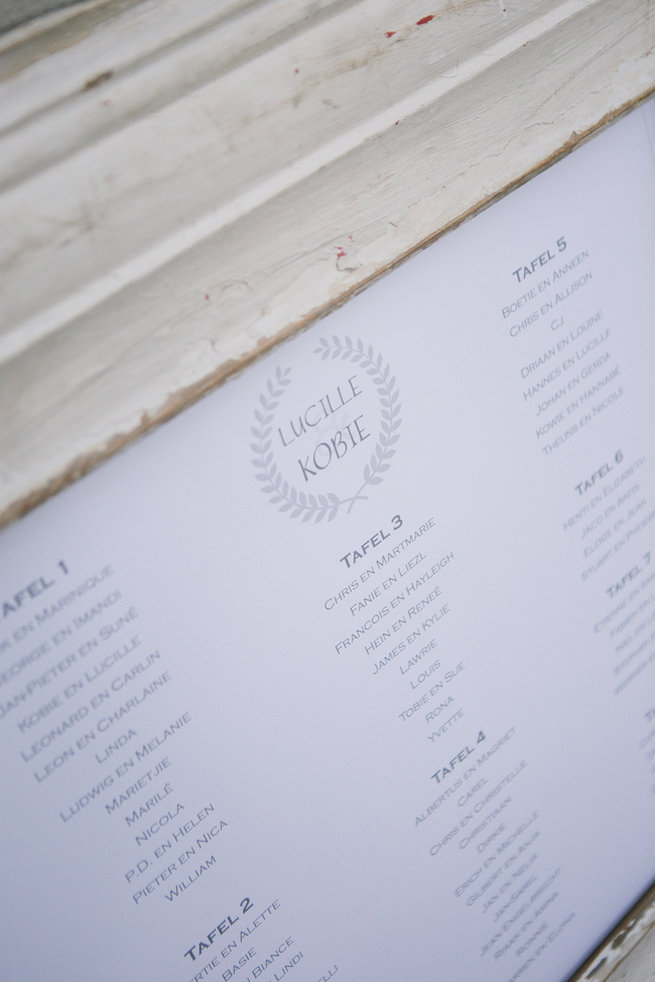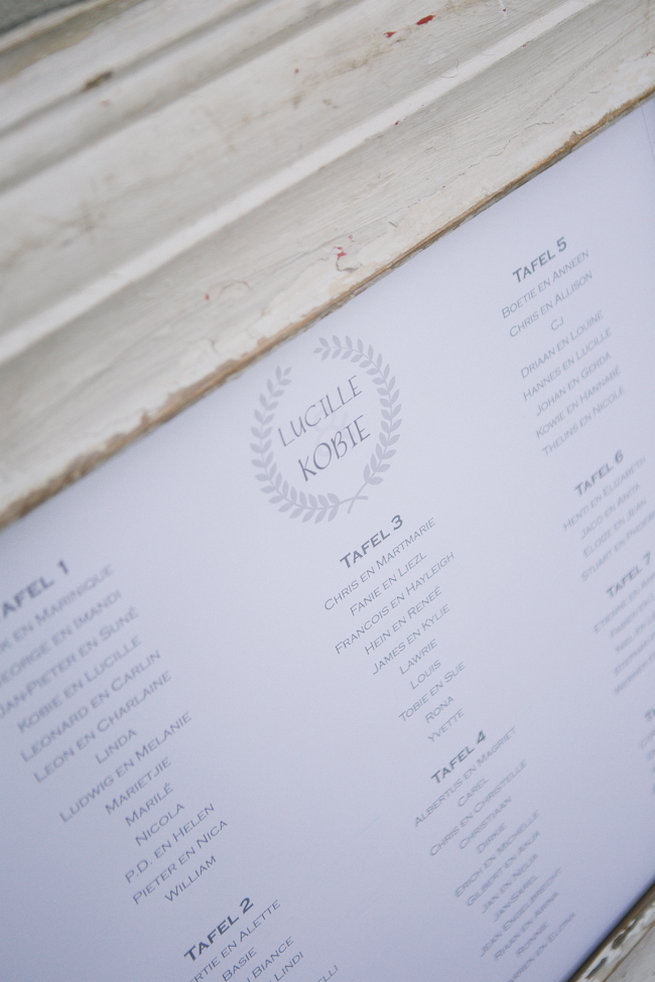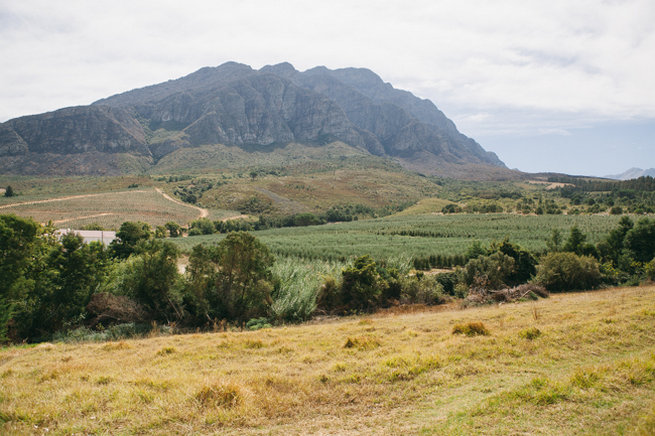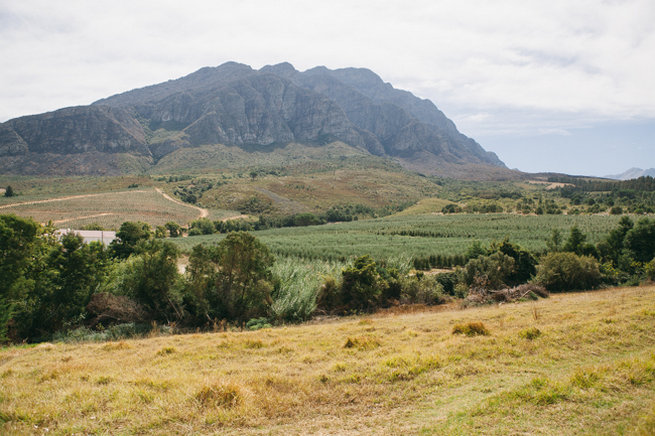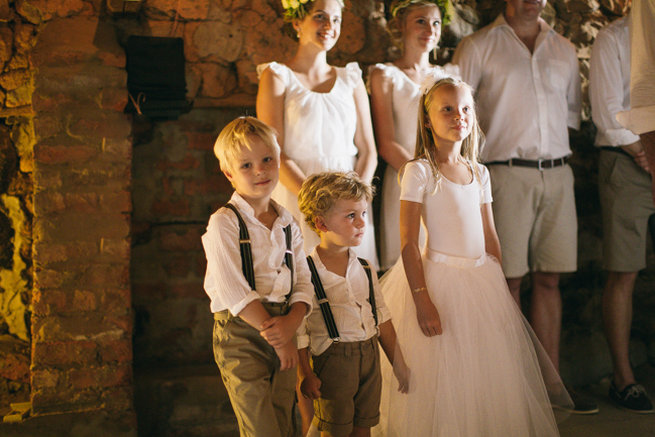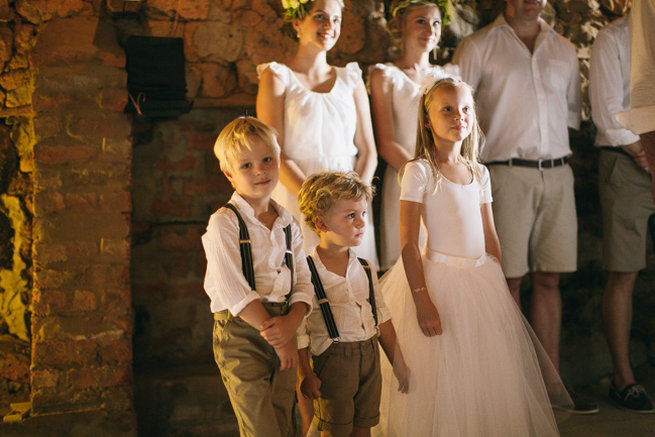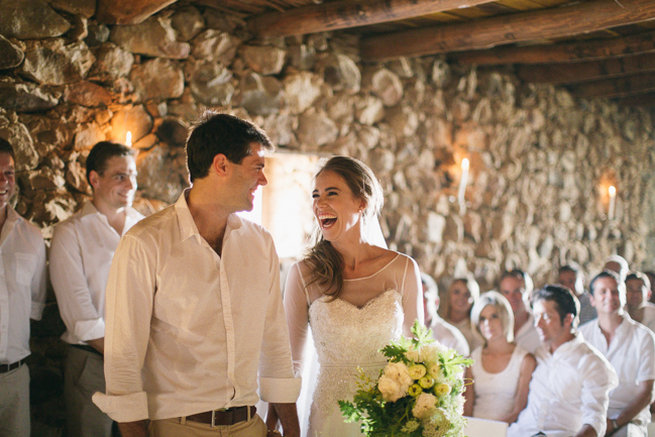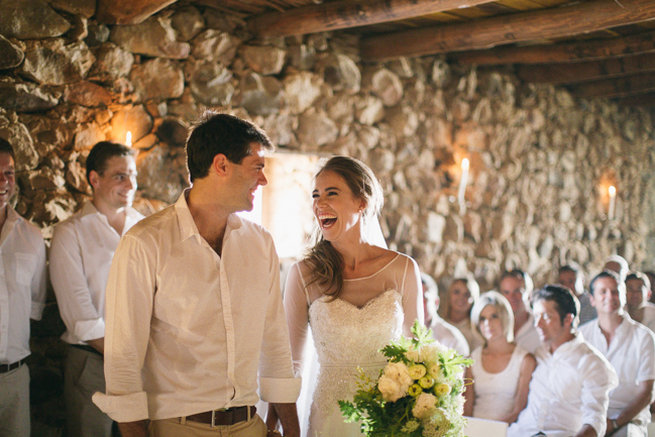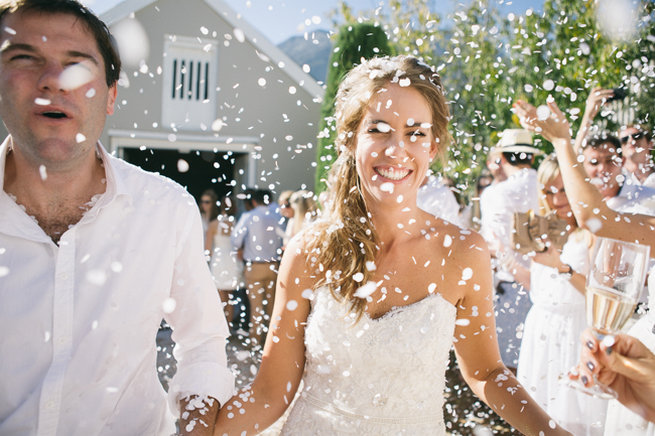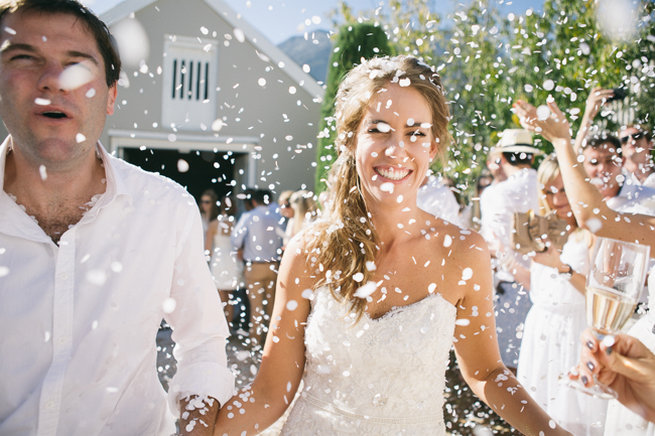 See more South African Weddings here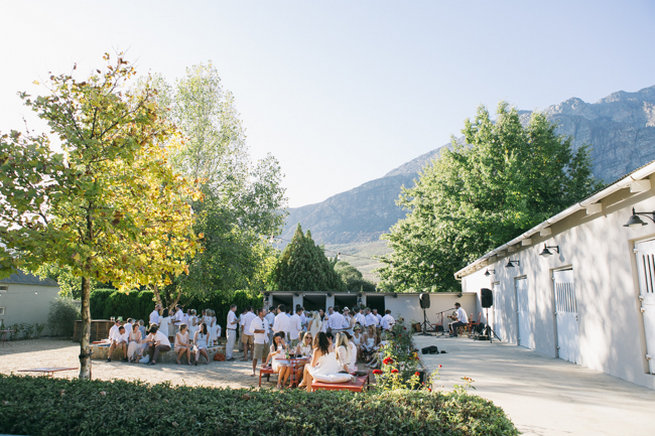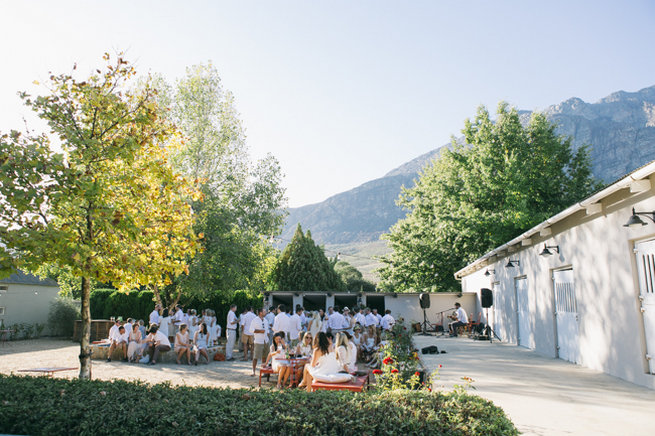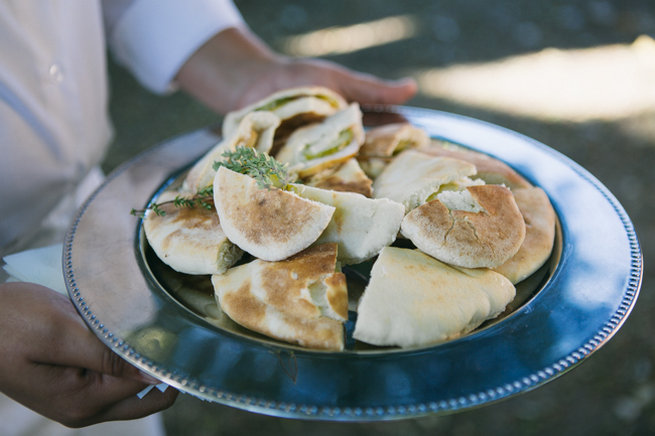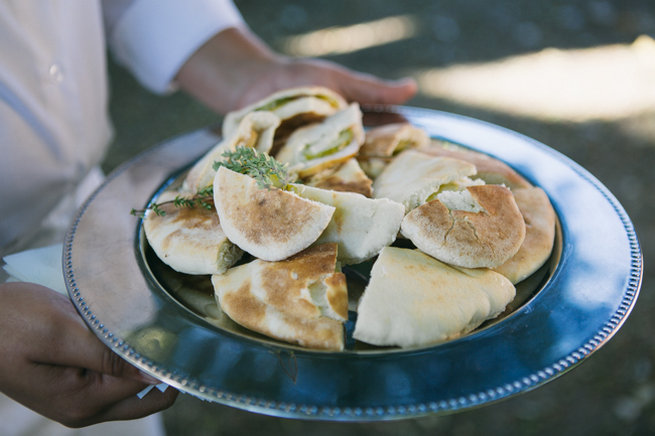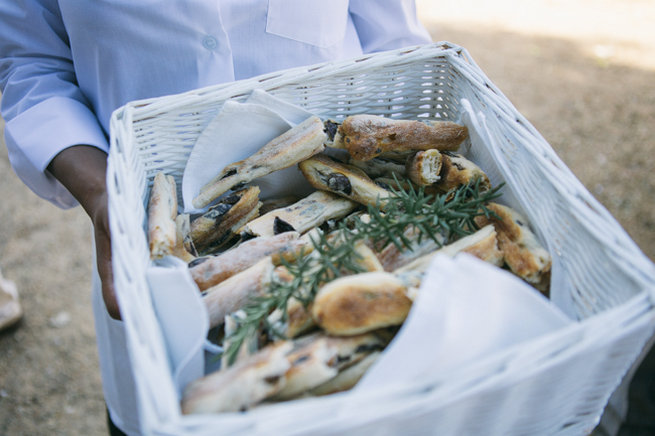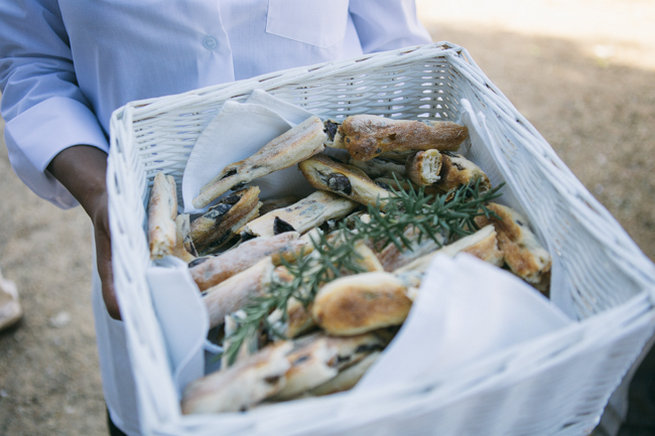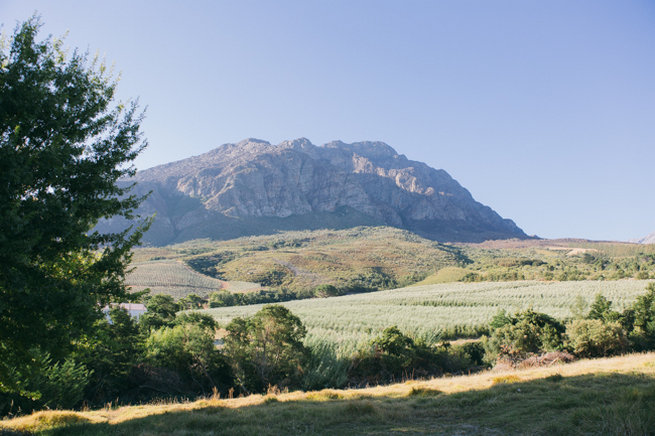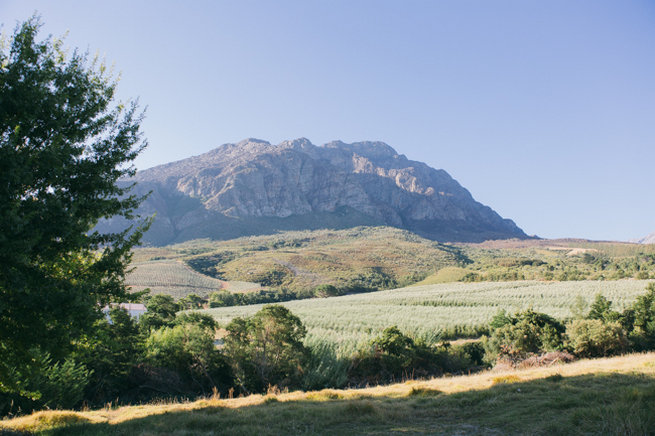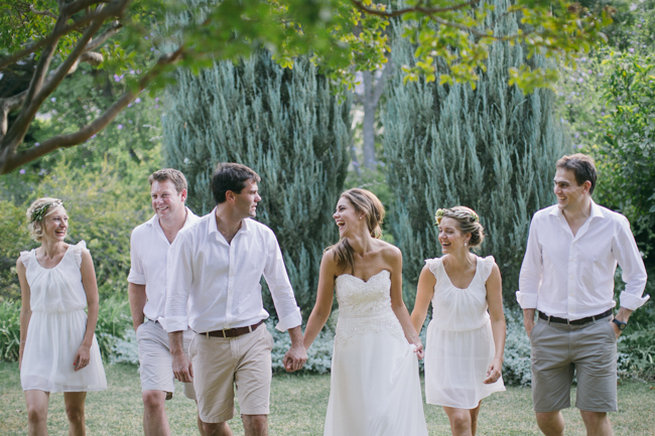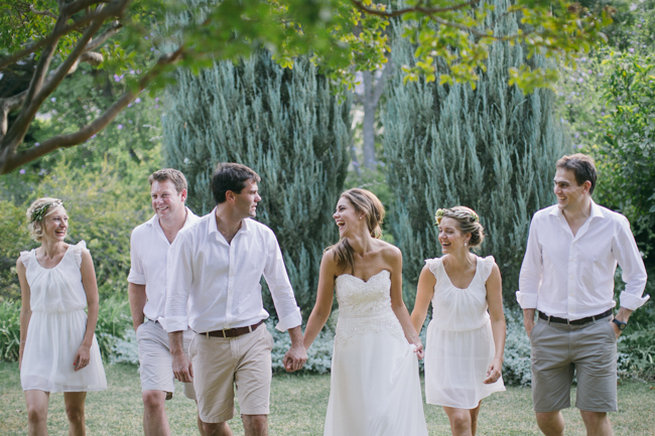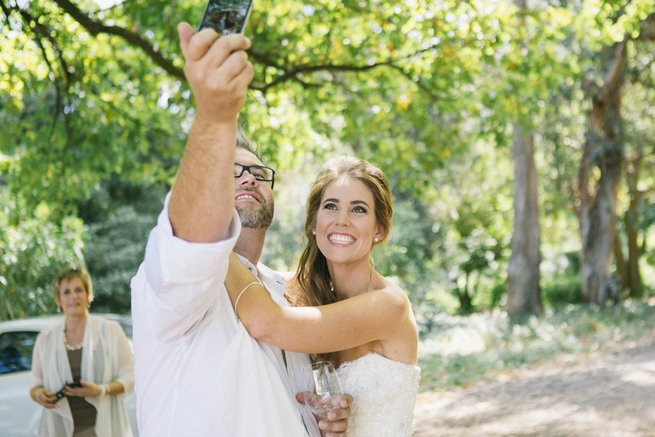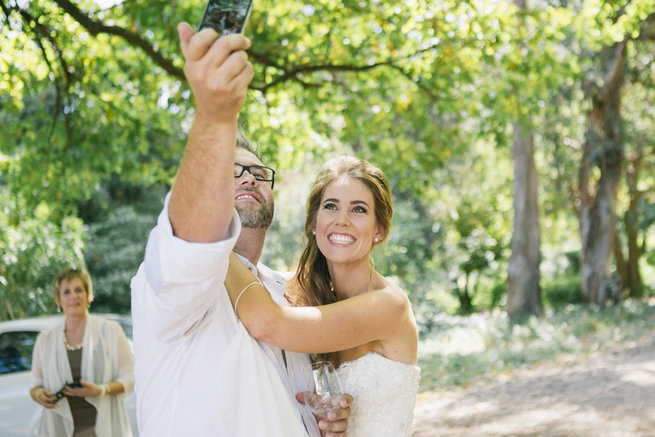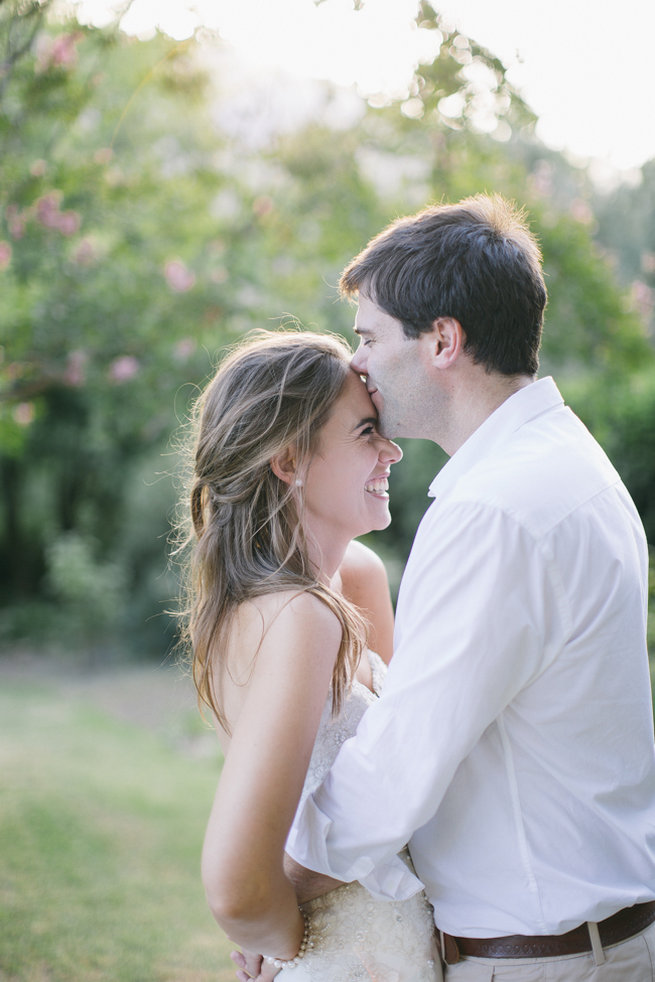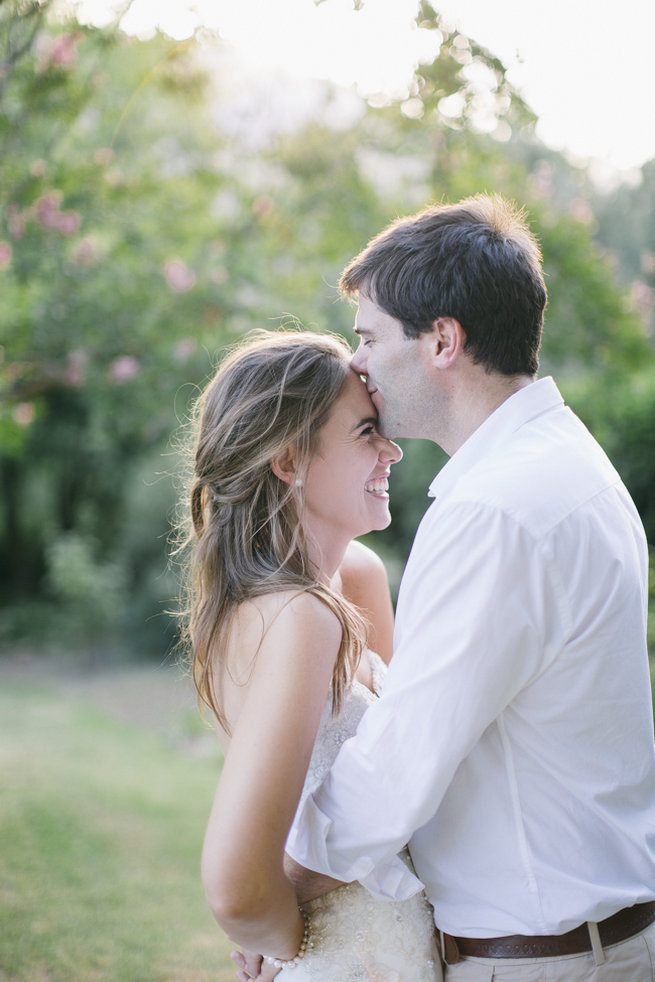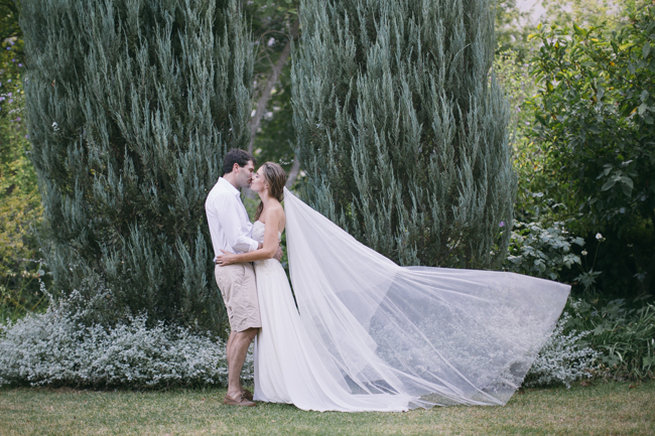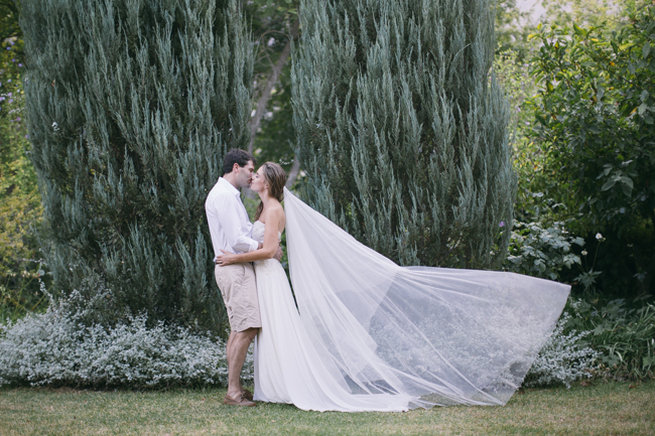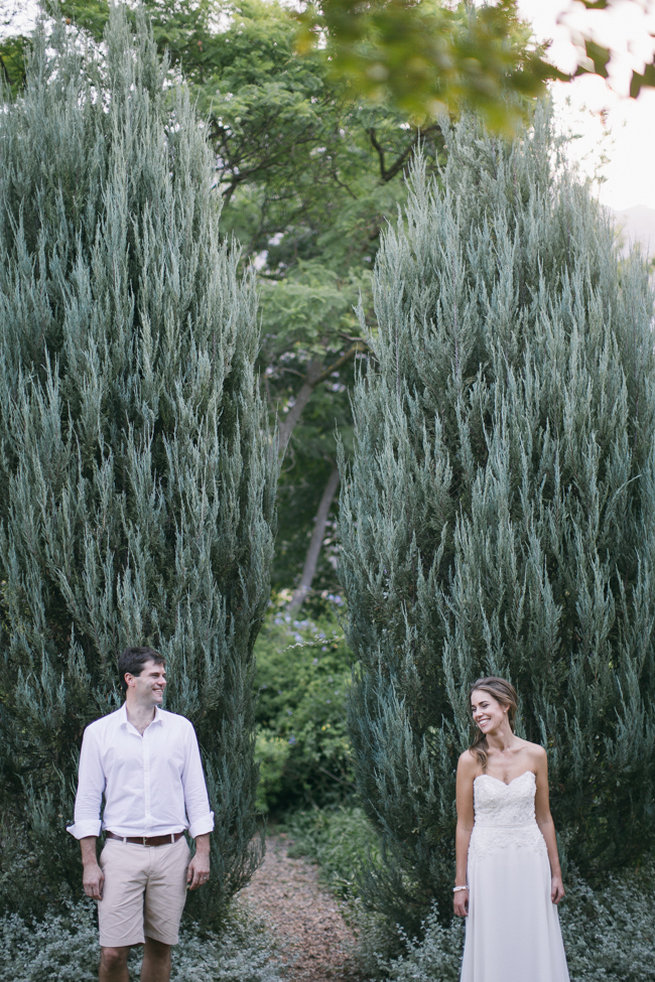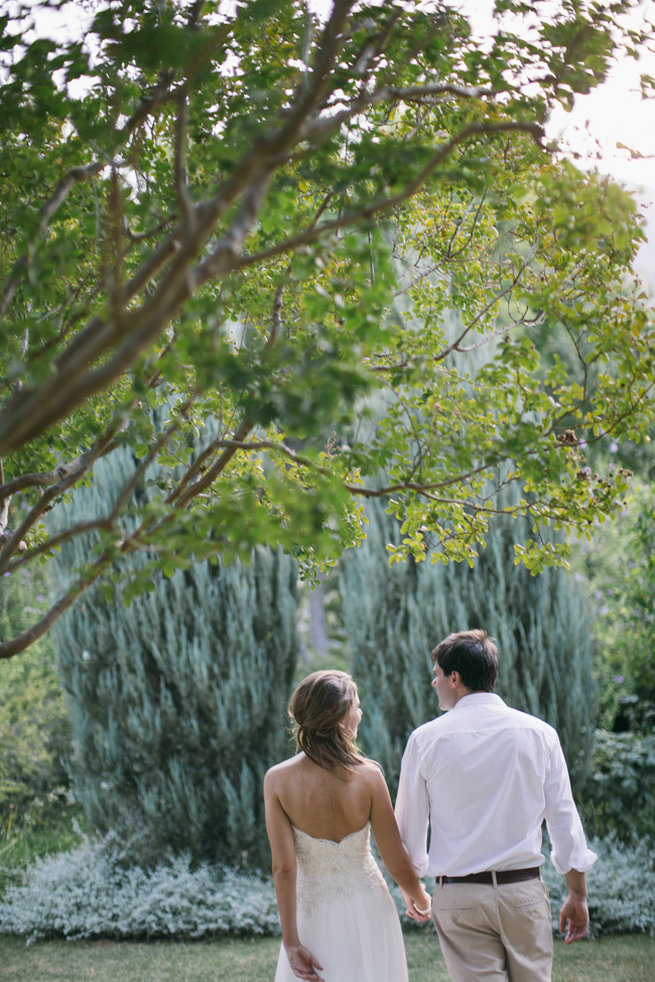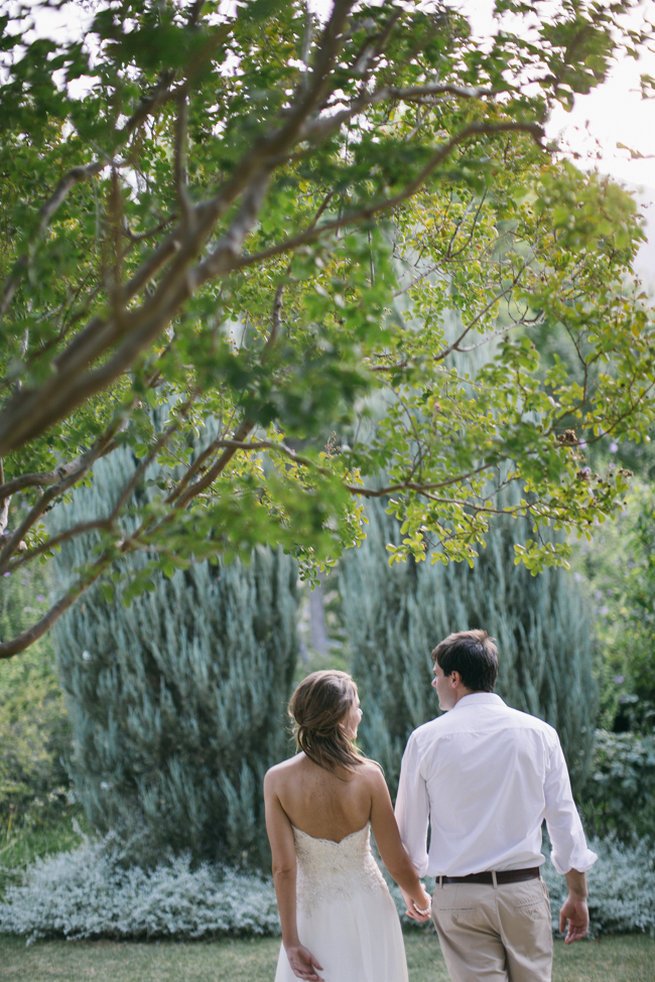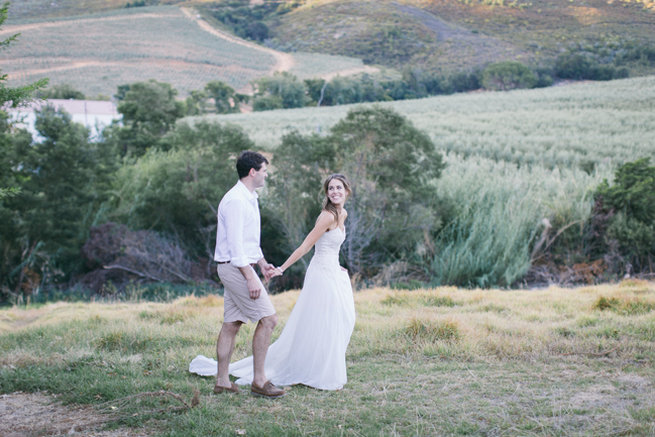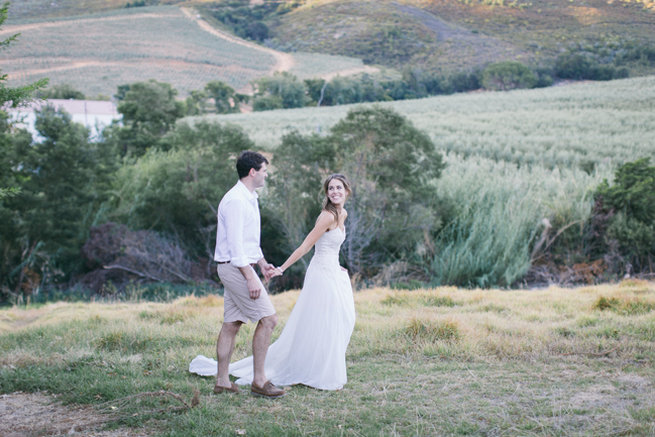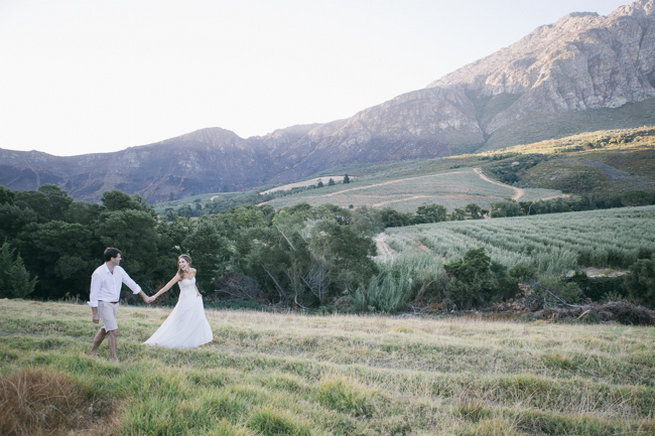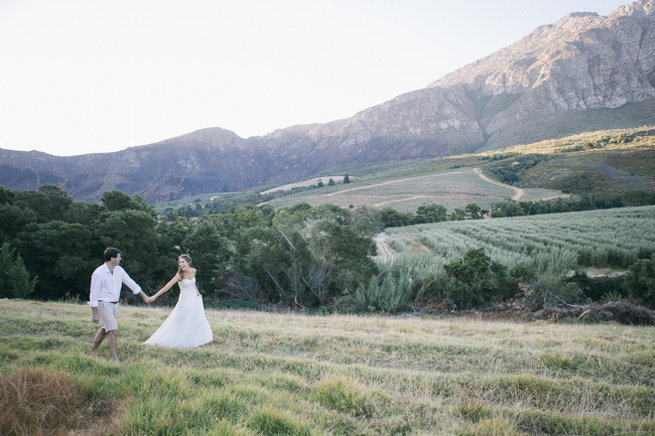 See more stunning Cape Town weddings here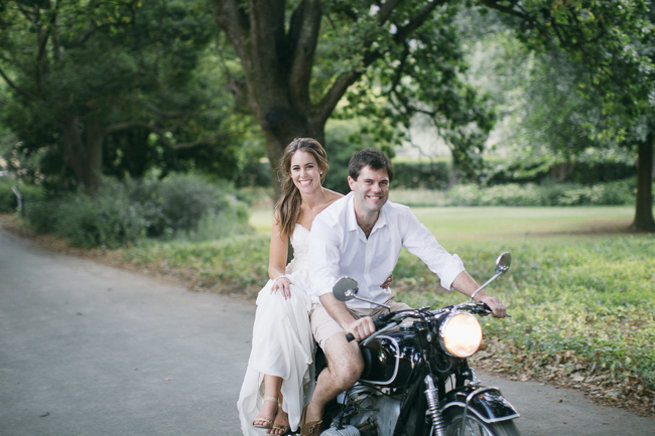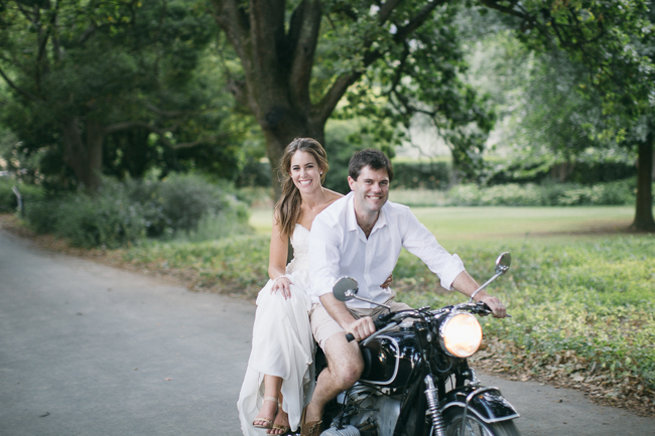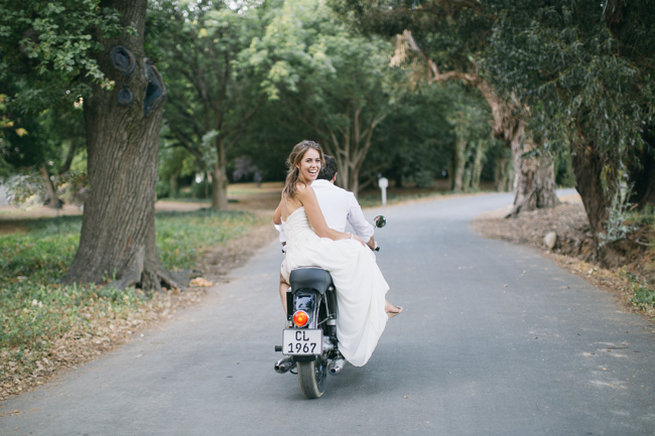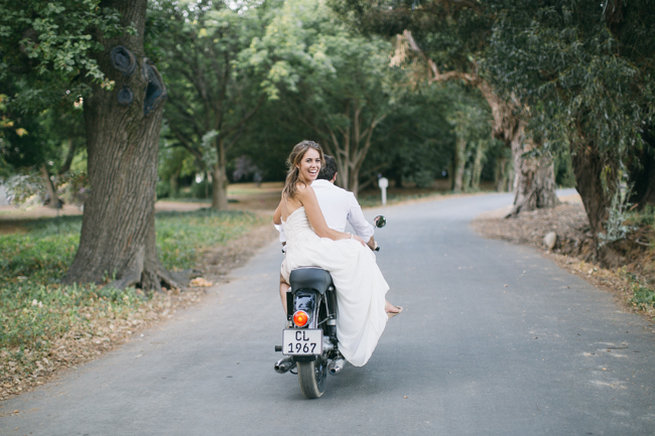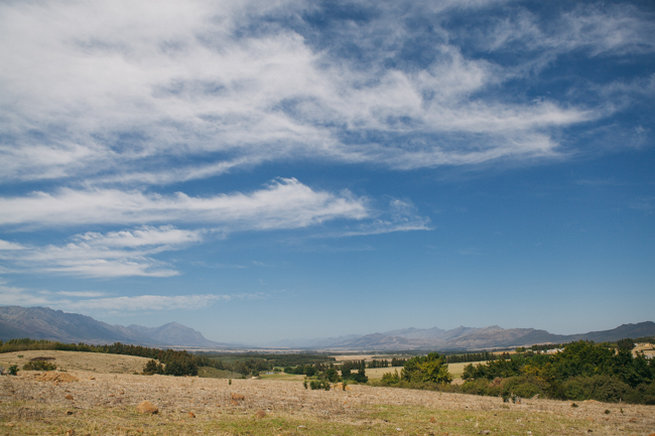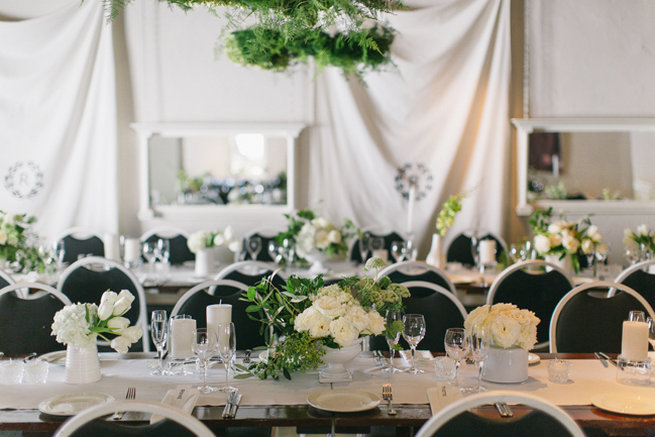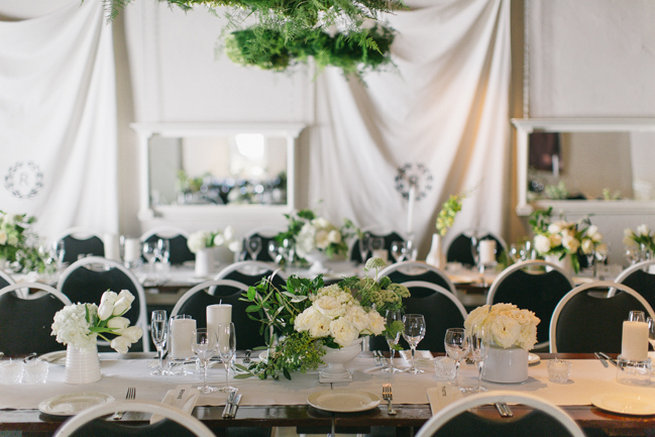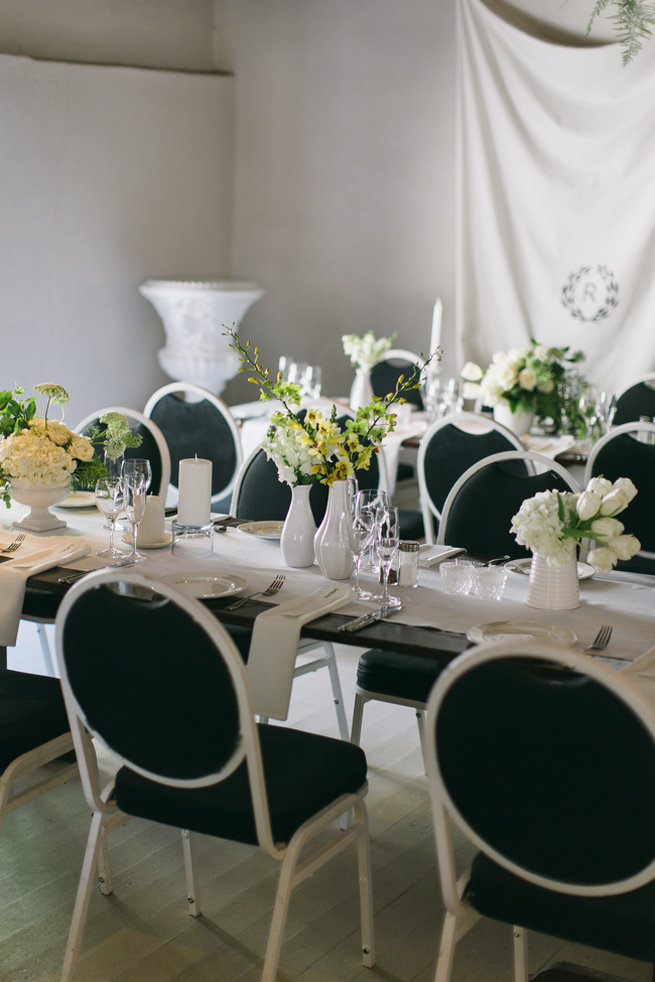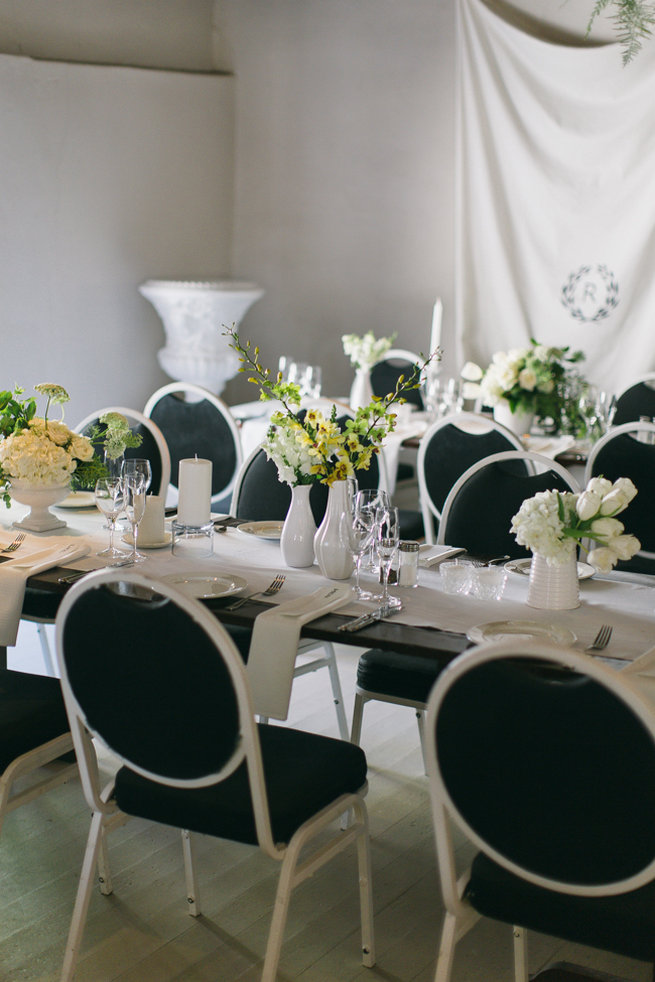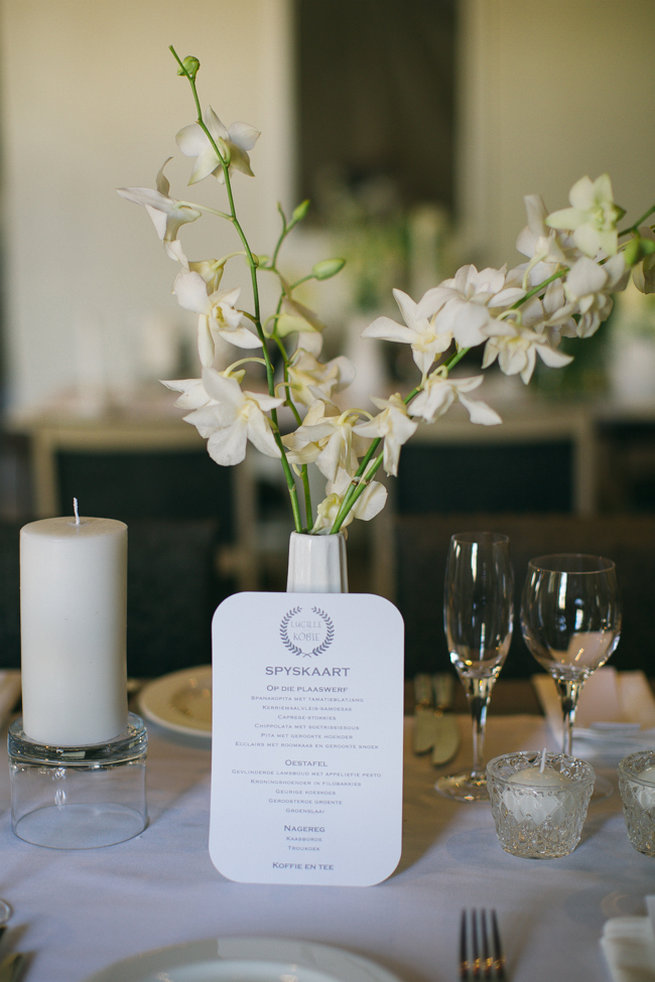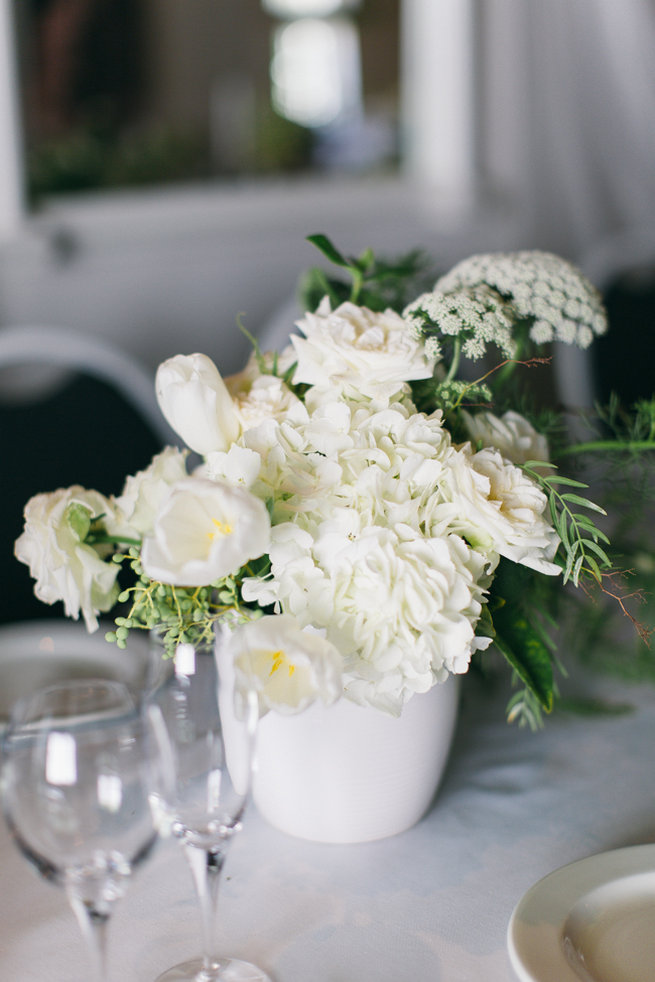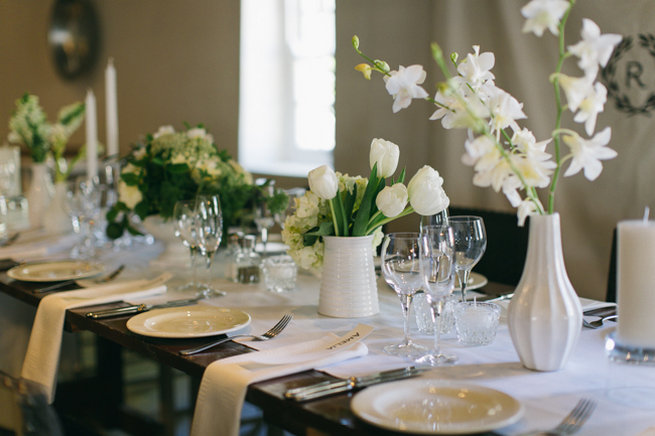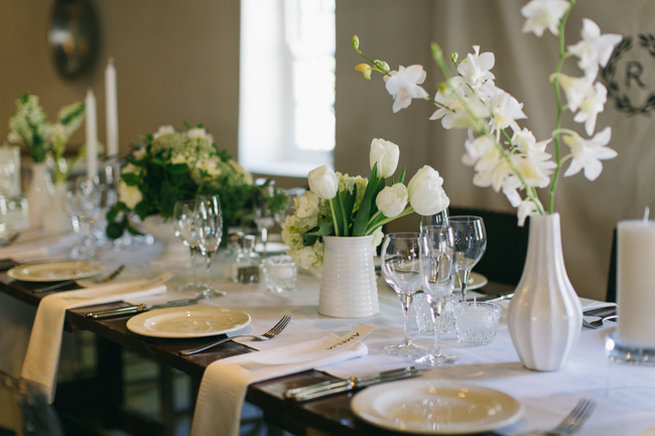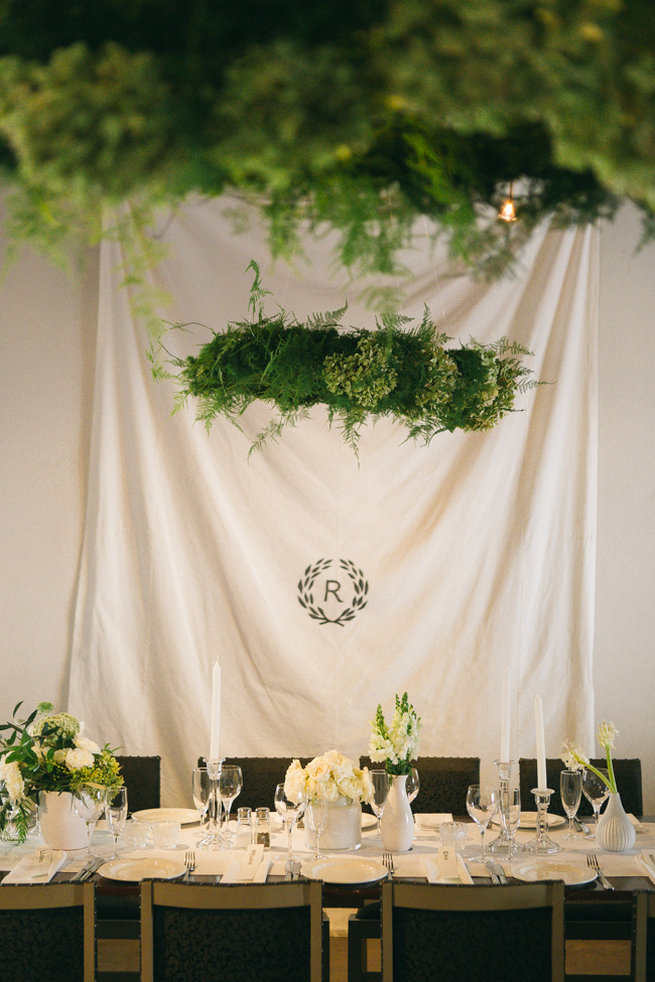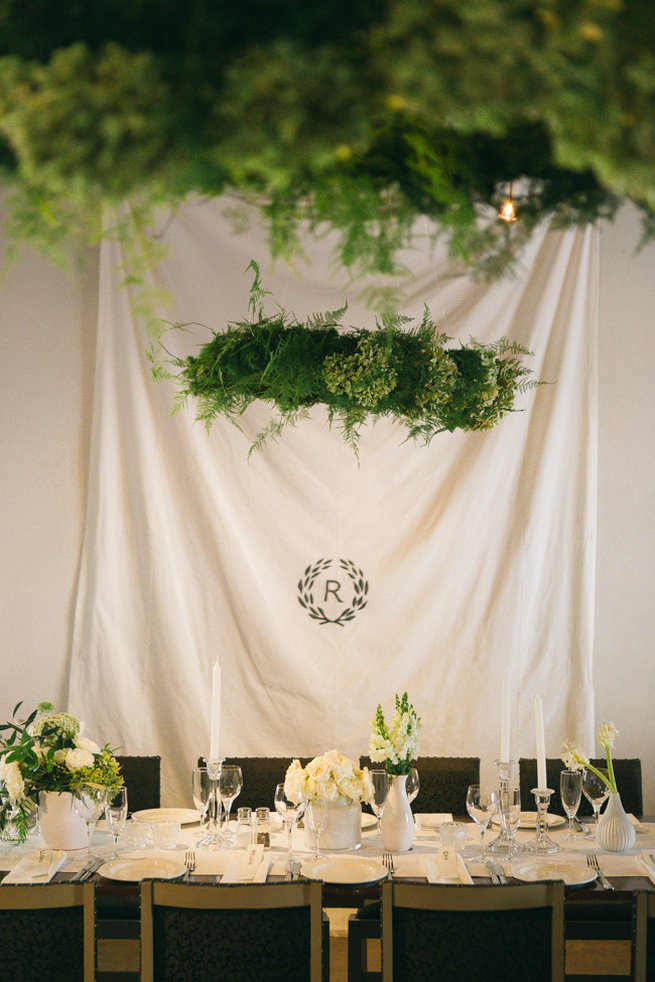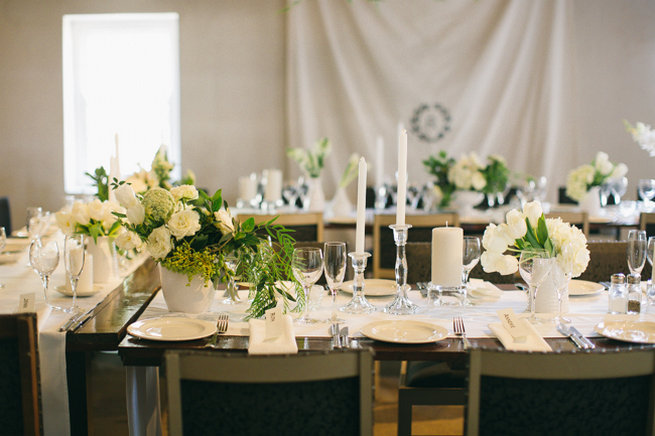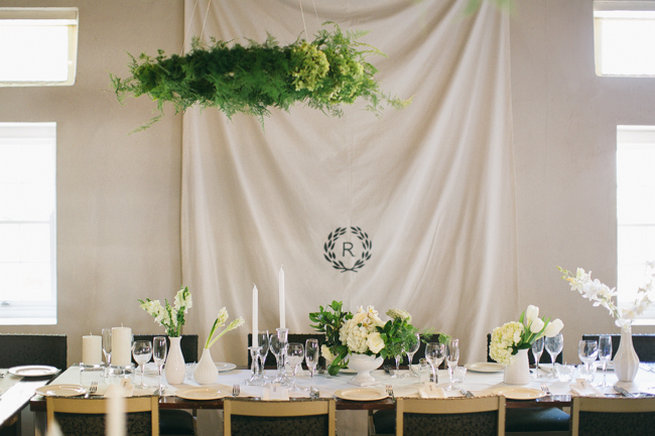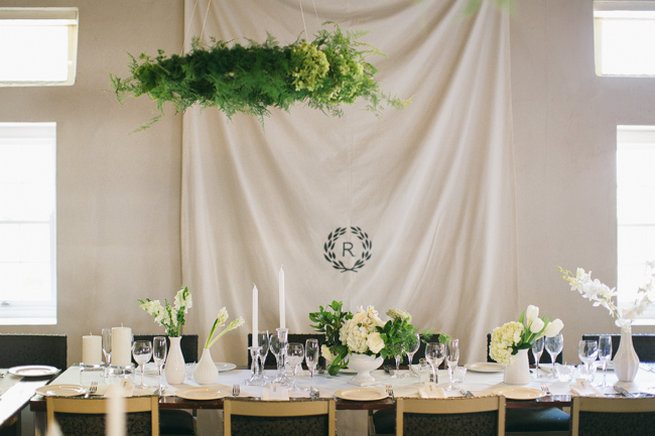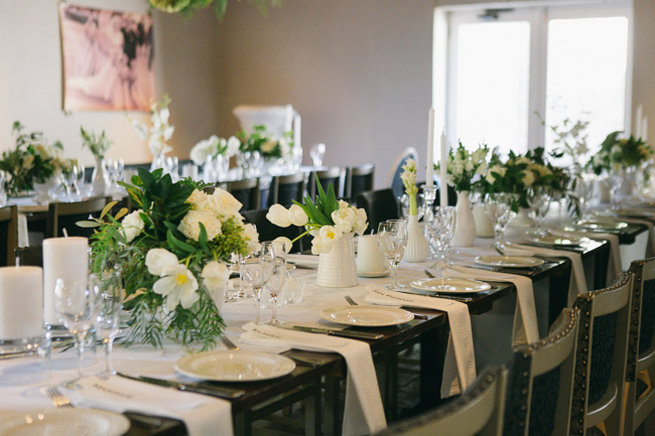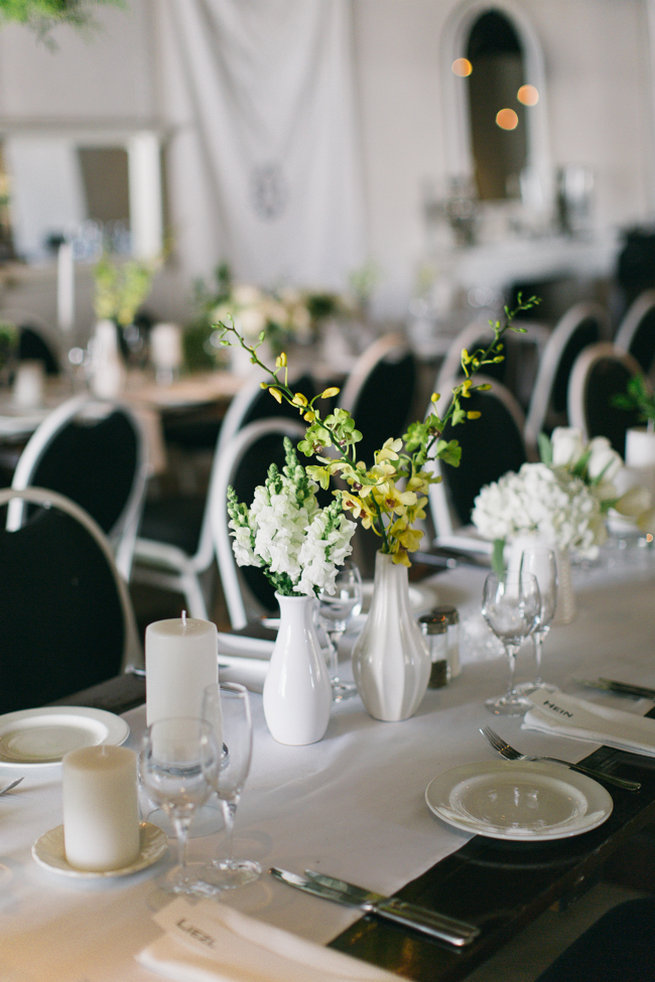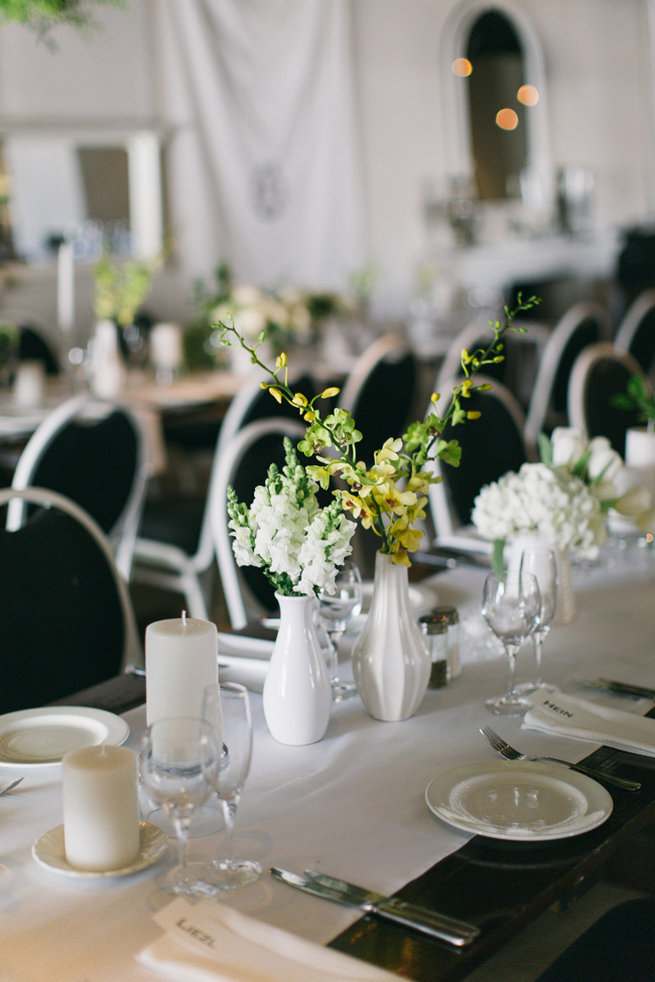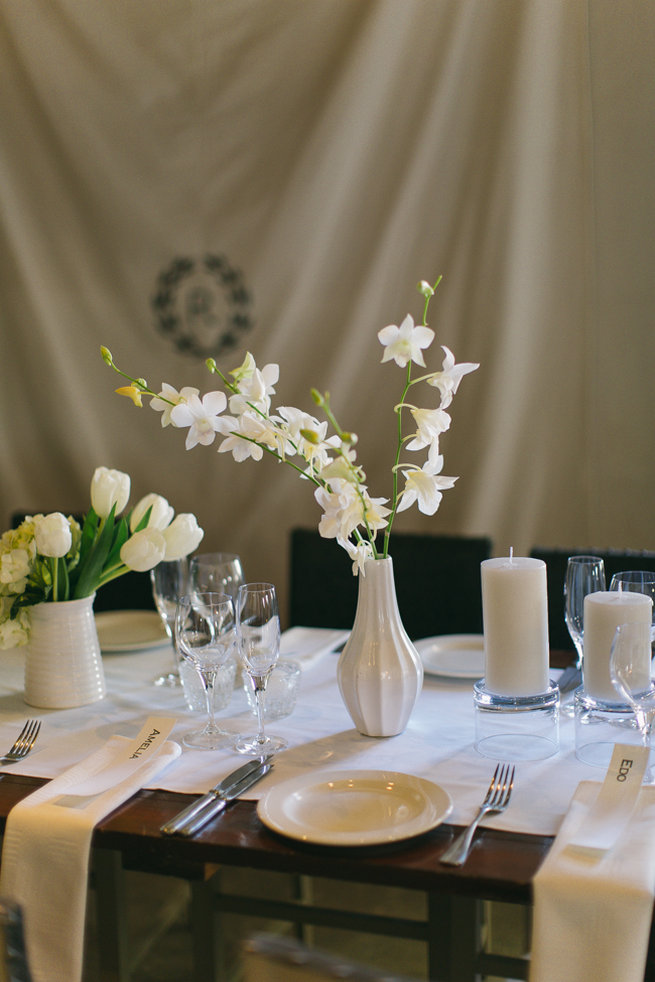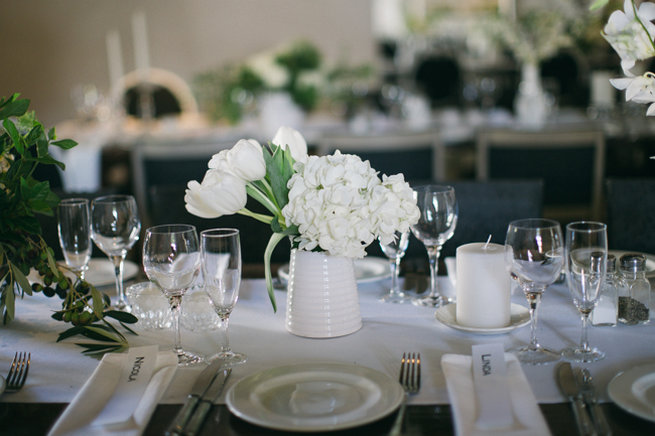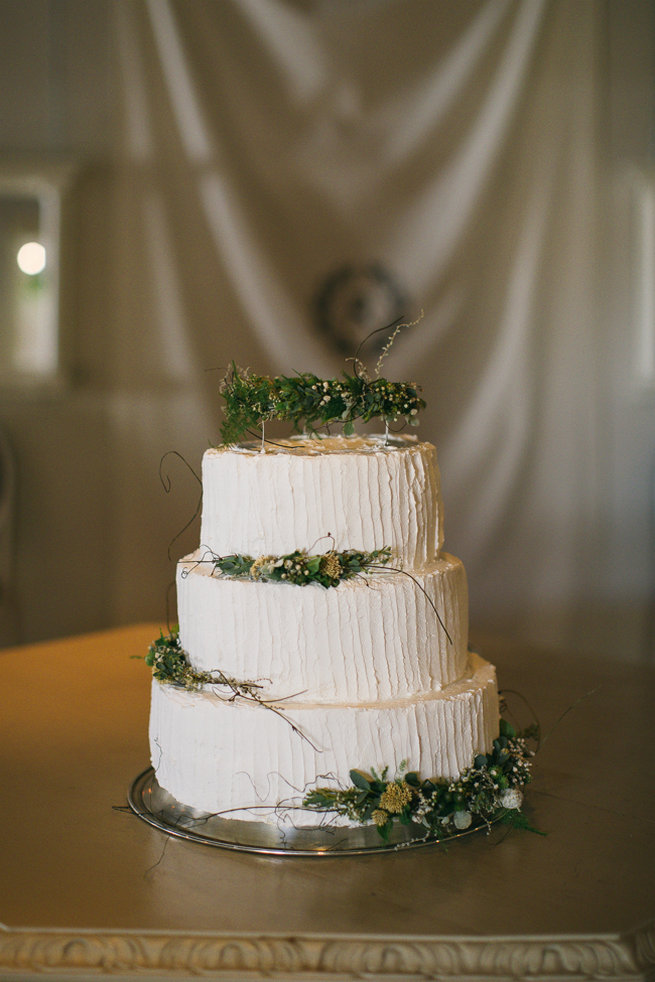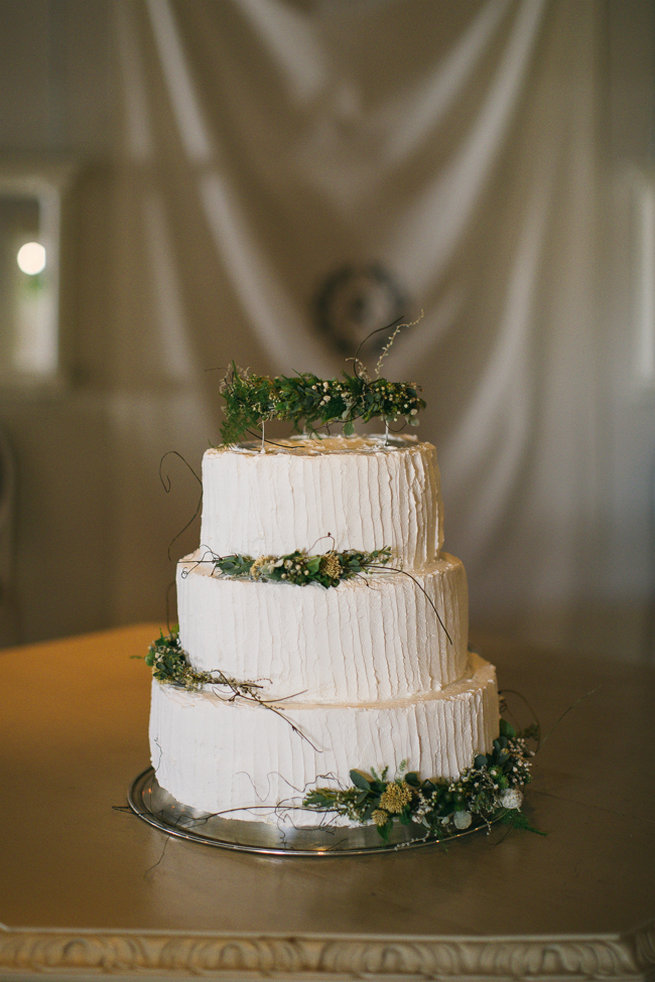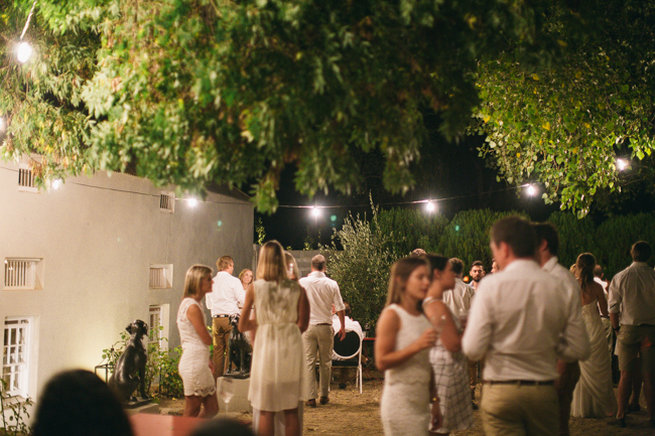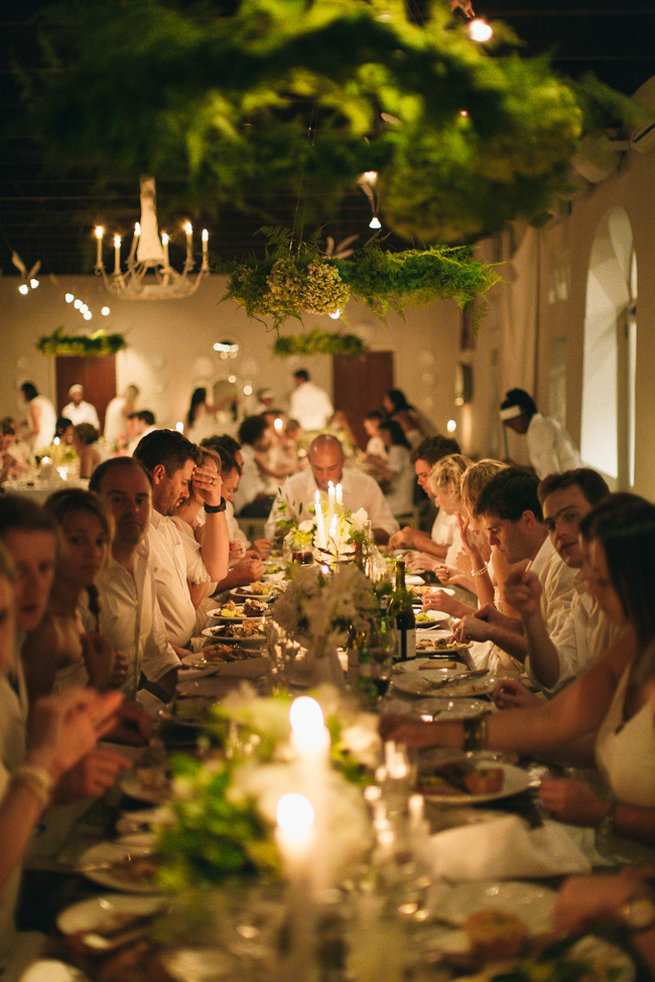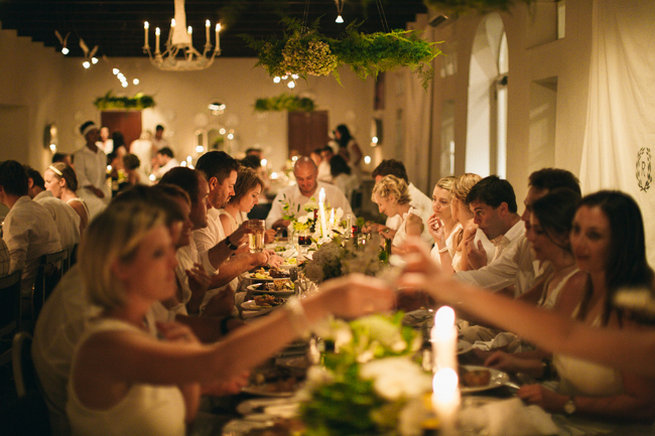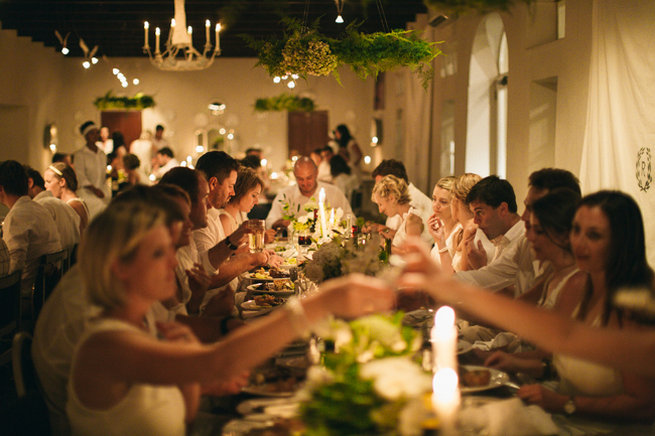 Tulbagh Wedding
Love Story: We got engaged on a spectacular little beach in the Eastern Cape. We invited a few close friends to my family's beach house for Easter weekend. One afternoon Kobie asked me to join him for a swim and when we got to the beach, he popped the question. Our friends obviously knew what was about to happen, and joined us shortly after with a few bottles of bubbly. It was the perfect celebration!
Wedding Dress: It's really hard to choose one dress for your big day from all the dresses and designs in the world! At the end, I opted for something classic that I wouldn't be embarrassed about in a few year's time, rather than a fashionable, OTT dress. The bottom was flow-ey layers of soft chiffon and the top from lace. I also had a mesh top that could go underneath the lace, for a cooler day and during the ceremony. I loved my dress – it was simple, though elegant. And important – it was comfortable!
Wedding Bouquet: Anli Wahl did the flowers. Because my dress was so simple, we decided on a "waterfall" cascade bouquet, made up of all kinds of white flowers, such as tulips, hydrangeas, roses etc.
Bridal Party Styling: They were also dressed in white (like every one else) and in stead of bouquets, Anli made them cute flower wreaths.
Groom's Style: He was dressed in a nice white collared shirt, cream shorts (both Hilton Weiner) and sailor's shoes. It took him a total of 15 minutes to decide, try on and buy the outfit – he's idea of shopping heaven is the quicker the better.
Wedding Ceremony: My brother played a mix of traditional Afrikaans songs on the accordion. We had a lot of fun deciding on the song, and eventually just gave up and decided to be a bit tongue in cheek about it. At the end, I can't even remember what it sounded like – I guess the moment was too big.
Wedding Playlist: Kobie is a big fan of Bruce Springsteen, so we had to open the dance floor on of The Boss' number. We settled on Land of Hope and Dreams.
Advice for Brides:
Do your homework and make sure you choose the right service providers, and then trust them and leave them to do what they do (and know) best. I'm not a florist or a dress maker or a photographer, so what can I tell them that they do not already know? A good brief helps, though!
If you have a wedding out of town, use local talent. That way you save a lot of money on transport and accommodation cost for service providers.
Less is always more. Don't get tangled up in a lot of detail that only costs money and takes time- most people don't even notice it anyway.
Stand Out Vendor: Karen Lombard from Roodezand was a one stop shop! She provided the venue, did the catering and also had lovely décor option I could hire. She's experienced, professional, knows what work and what not in the venue and have a lot of great ideas for décor and food.
♥ ♥ ♥  Wedding Service Providers  ♥ ♥ ♥
Venue Roodezand, Tulbagh // Photographer Jenni Elizabeth // Dress Magda Grove Wedding Gown Couturier // Brides Hair & Make Up Delene from Anuk // Flowers Anli Wahl Floral Design // Cake Arina du Plessis // DJ / Music CJ Mostert // Decor Roodezand // Stationery Melanie Uys Design // Suits Hilton Weiner //Bridesmaid Dresses Spree //