Mix Boho Bridesmaid Romance with a Touch of Chic Sparkle ♥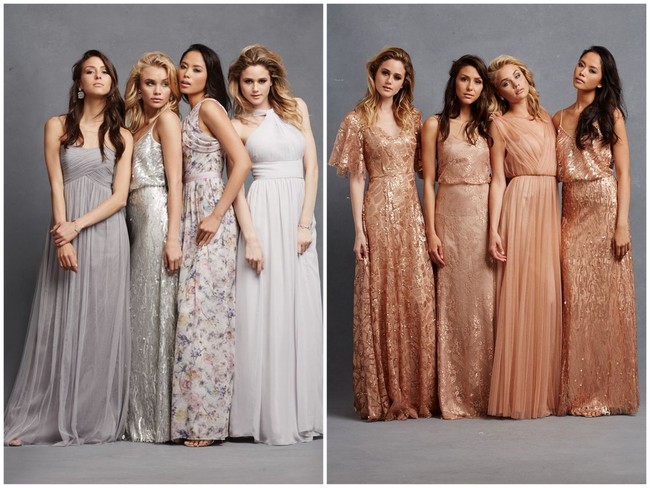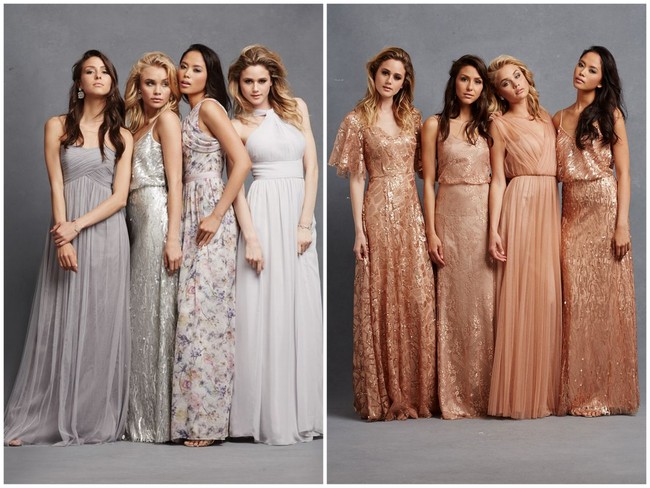 This collection of chic, romantic bridesmaid dresses from Donna Morgan's new Serenity collection is right on trend. It combines three of the hottest bridesmaid trends at the moment: beautiful boho gowns, chic and sparkly pieces, and a few romantic floral print, painted dresses, too.
The Serenity bridesmaid collection from Donna Morgan has pieces that we think would not only look amazing on your bridesmaids and maid of honor, but on the rest of the bridal party too – think mom of the bride, and groom's mom!
The range of silhouettes and styles, accompanied by an assortment of gorgeous fabrics mean that this collection is kinda the perfect mix and match bridesmaid collection. There are strapless sweetheart necklines, sheer fluttery boho sleeves, halter necks, spaghetti straps and deep v-necks that mean each of your girls can wear a style that suits their shape to feel fabulous on your special day. The wide variety of fabrics used, including sparkling sequins, long and flowing tulle, fun floral prints and understated, chic mesh fabrics in a number of neutral shades, make mixing these gowns so much fun!
With a collection of bridesmaid gowns in these elegant shades of almond, blush, grey, champagne, silver, peach, gold, lavender and powder blue, you can't go wrong.
If you purchase one of these beautiful gowns we'll earn a small percentage of the sale for sharing them with you, which helps us pay the bills. Thank you! ♥
Chic, Romantic Bridesmaid Dresses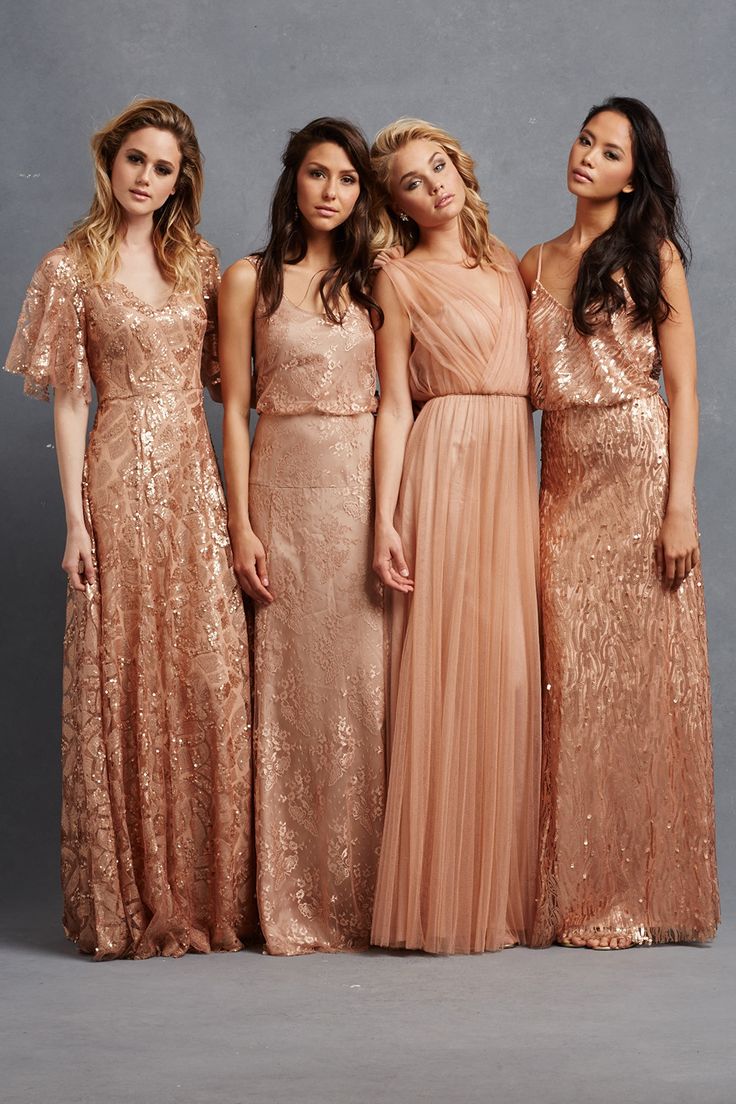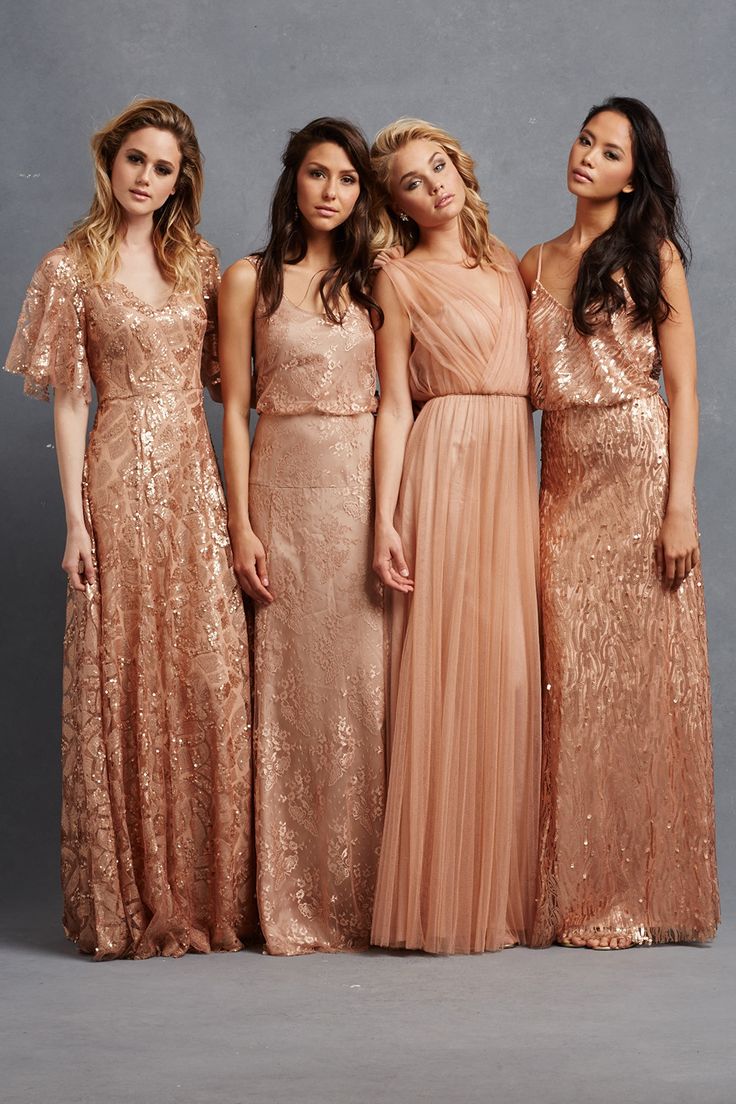 (Above) These romantic bridesmaid dresses are in a shade called feather. Love!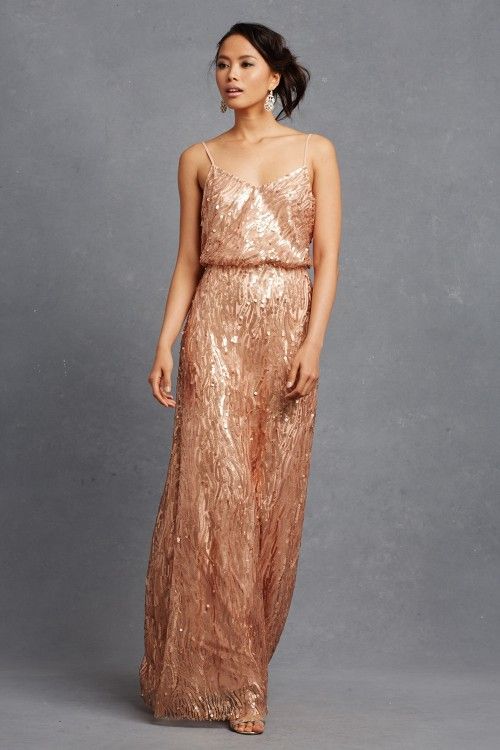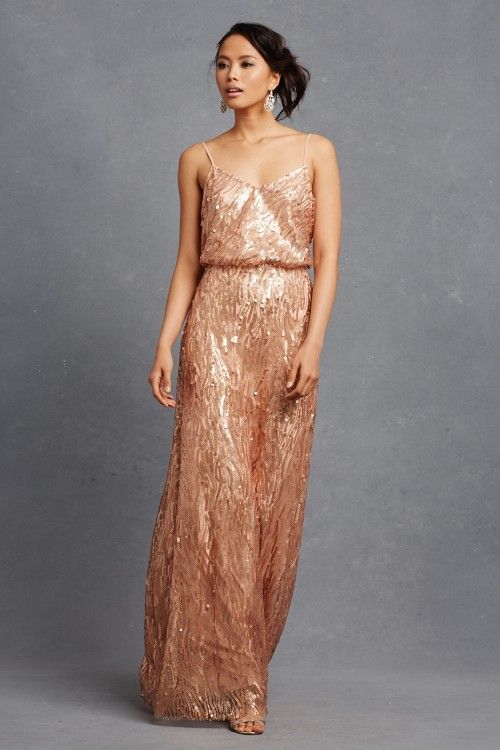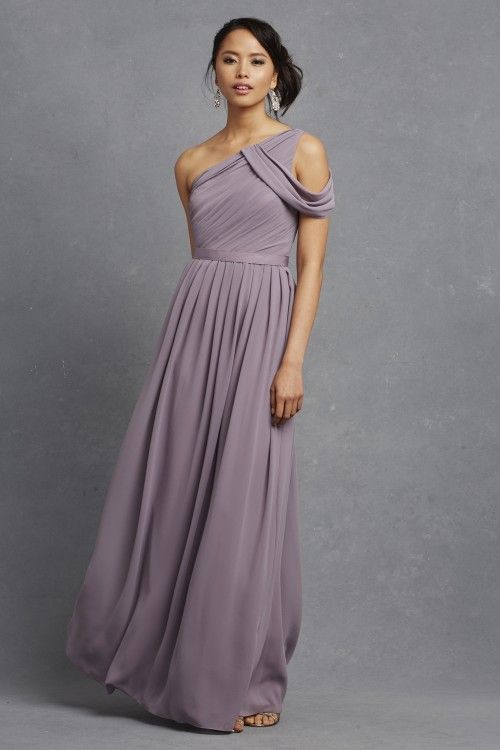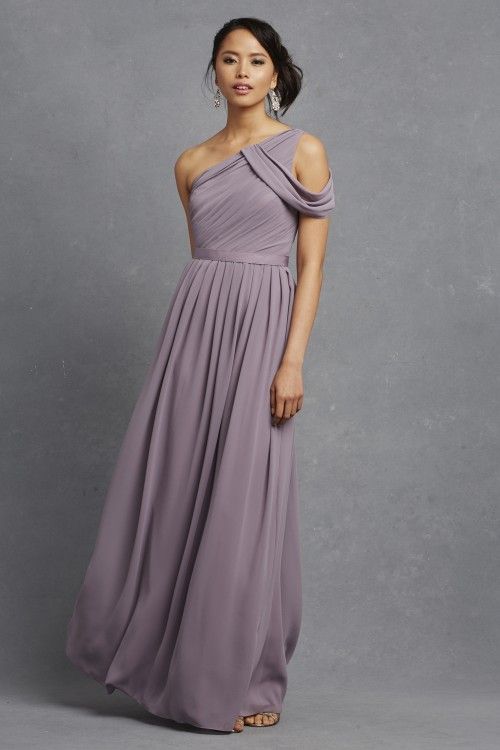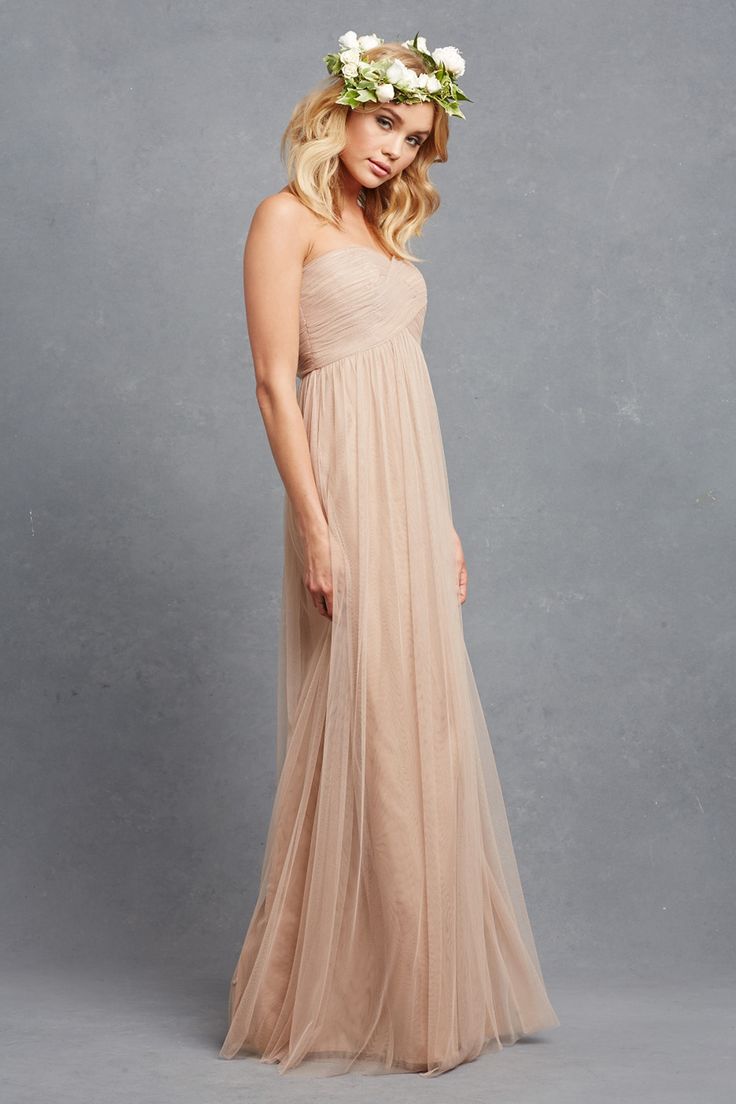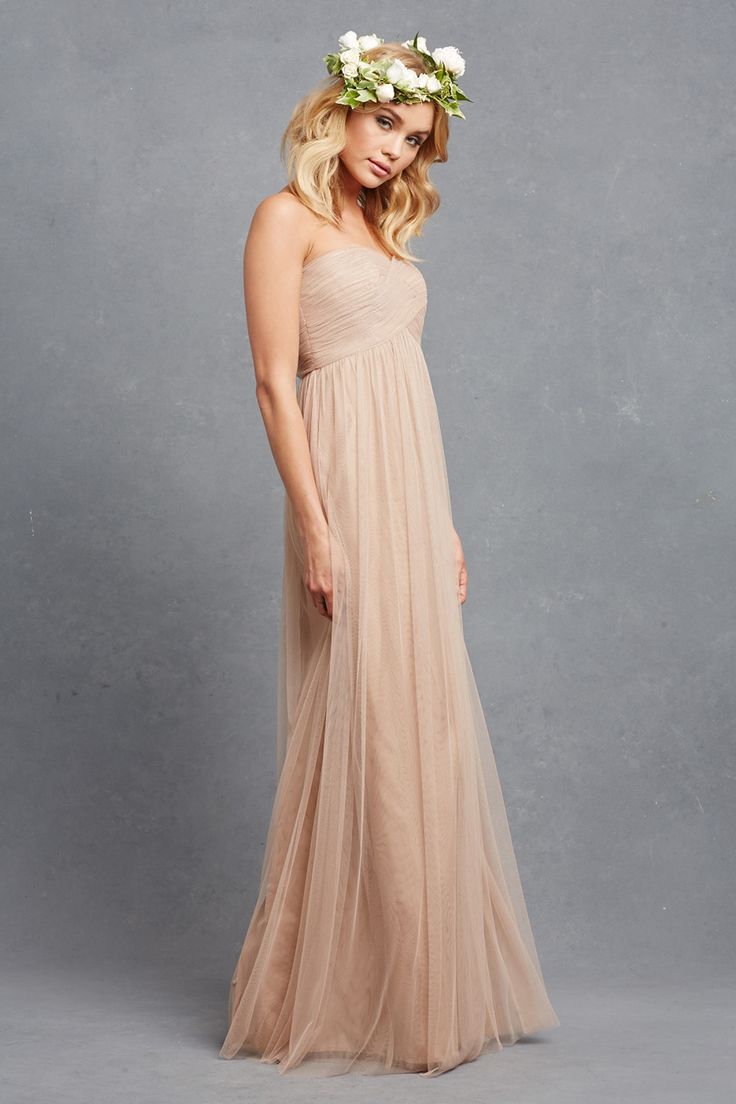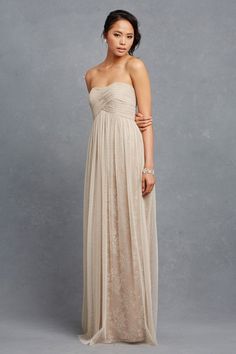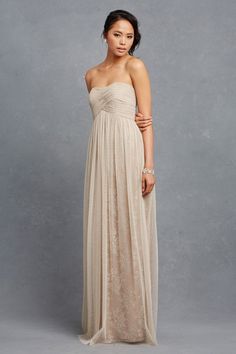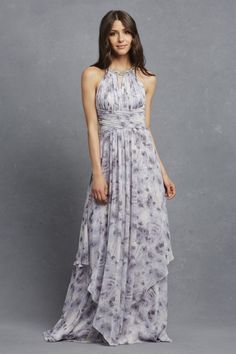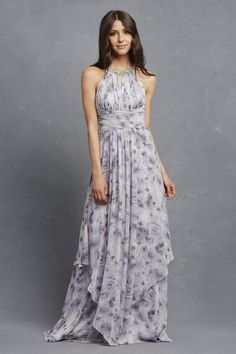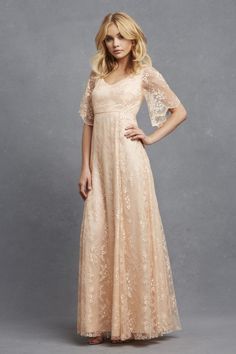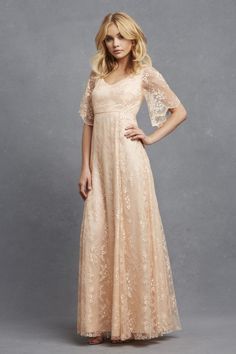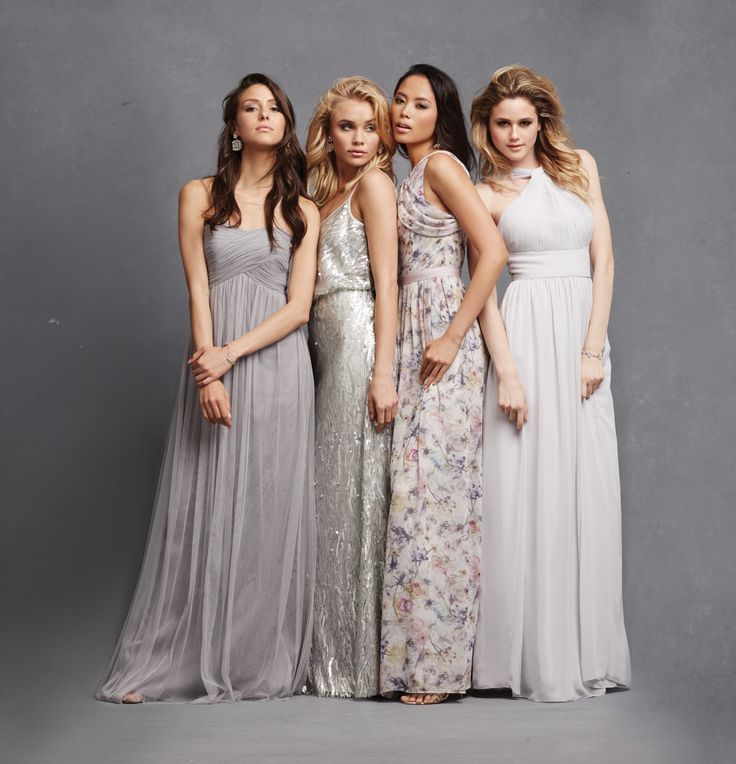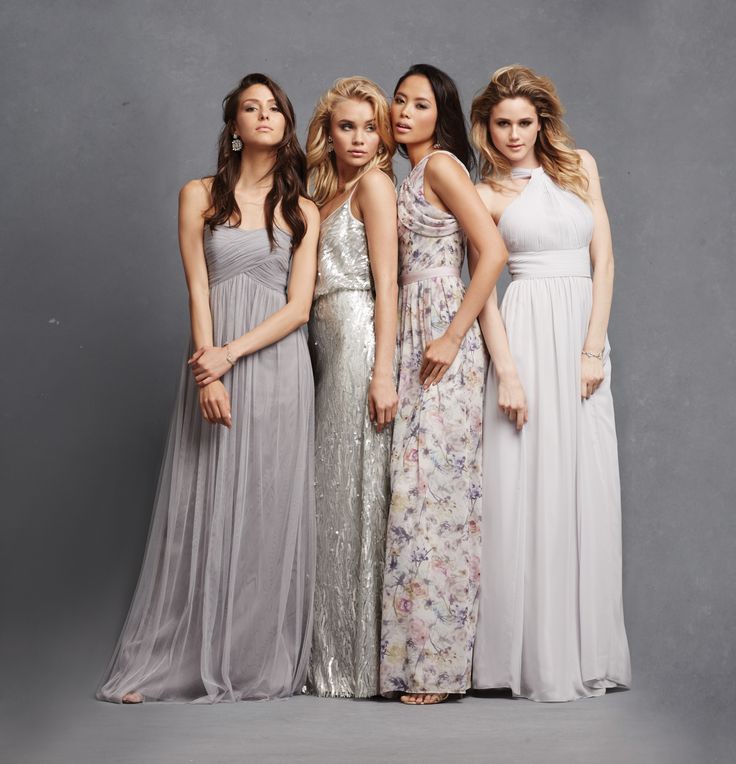 (Above) Mix and match neutral bridesmaid gowns for a chic, boho effect.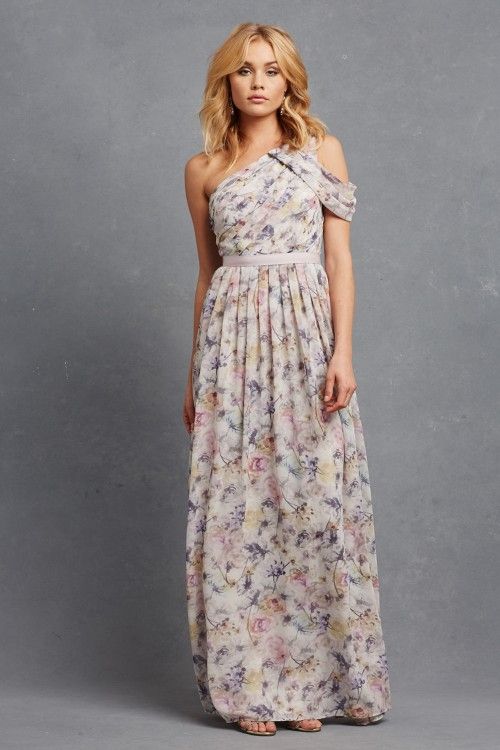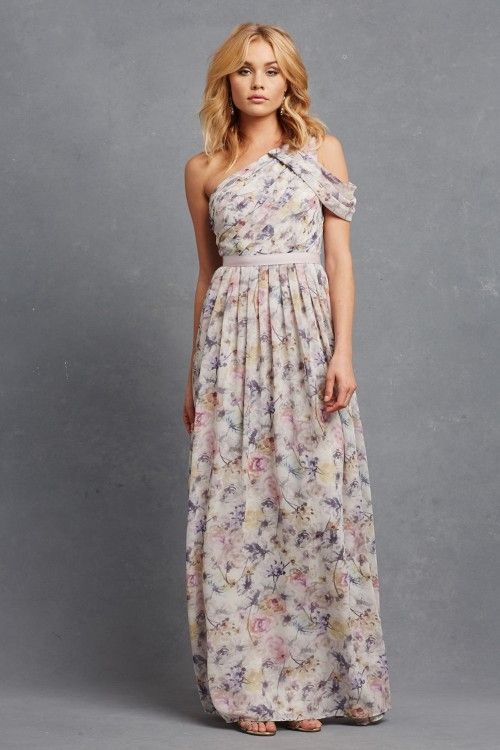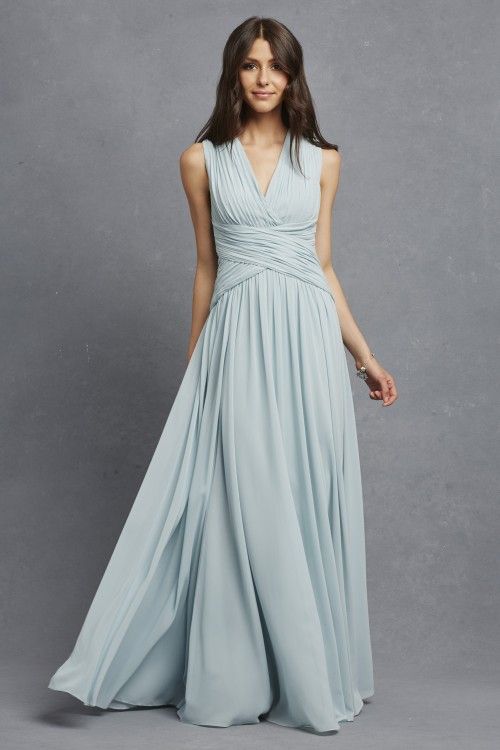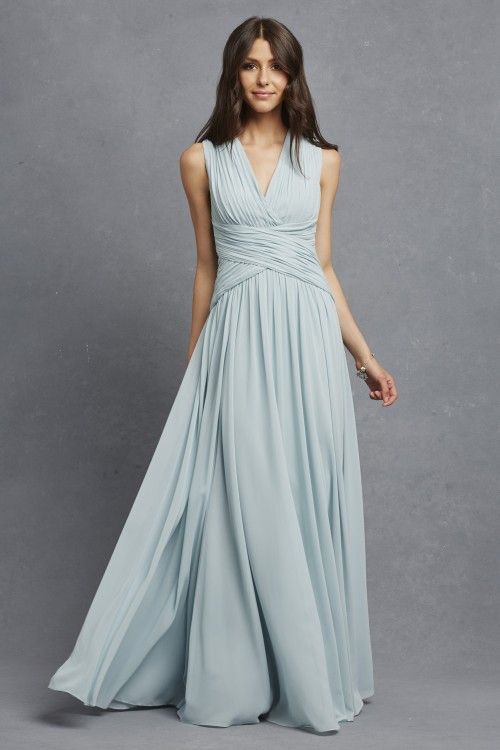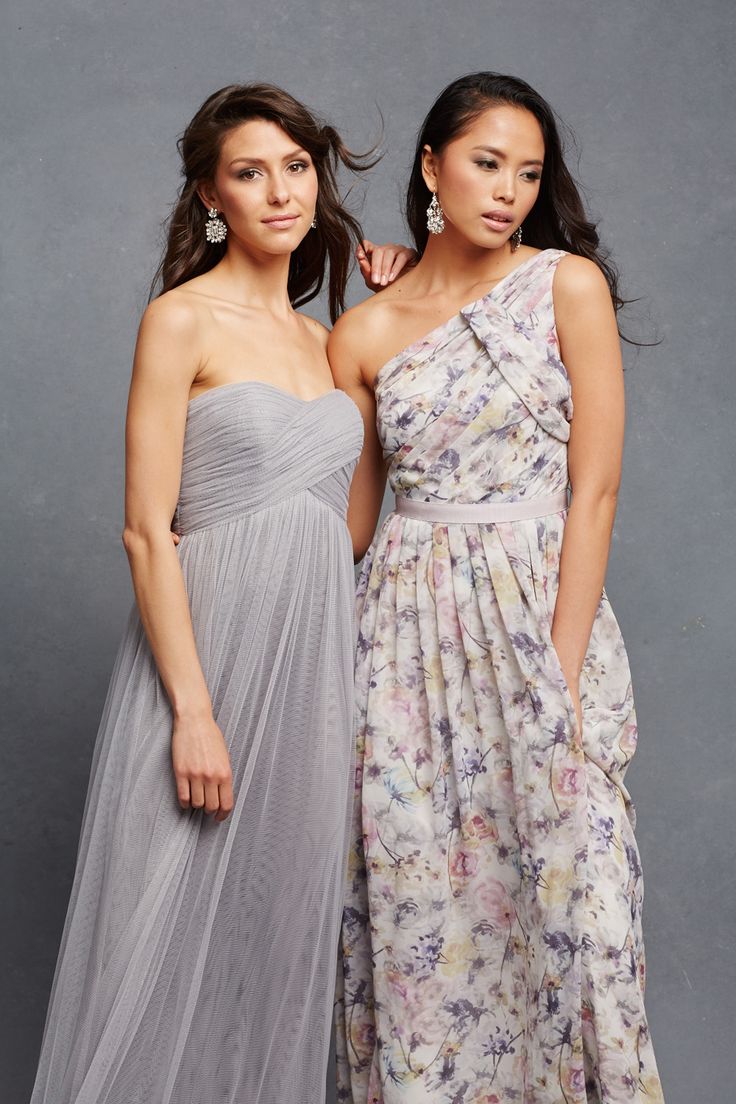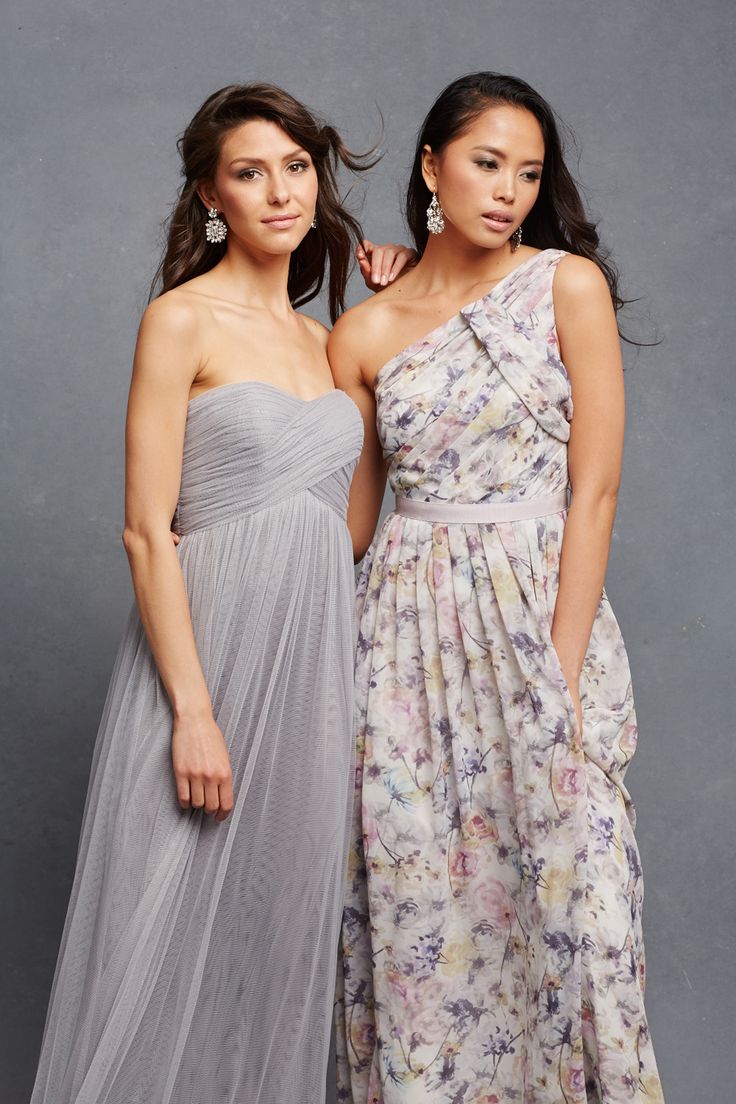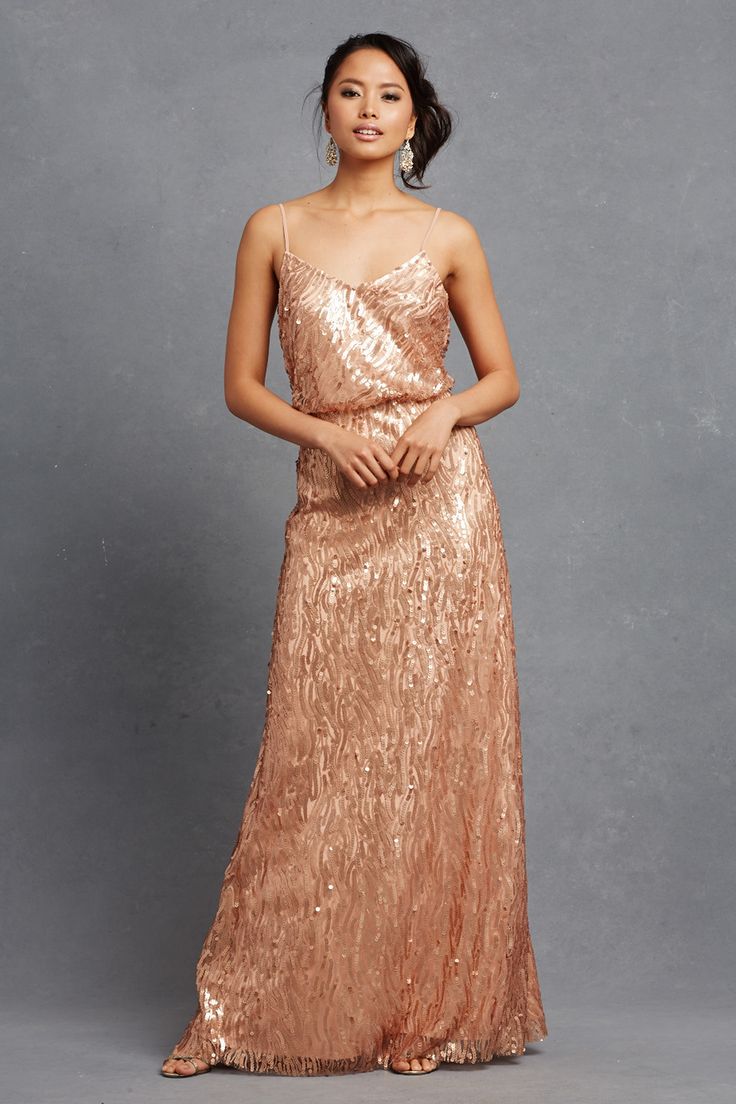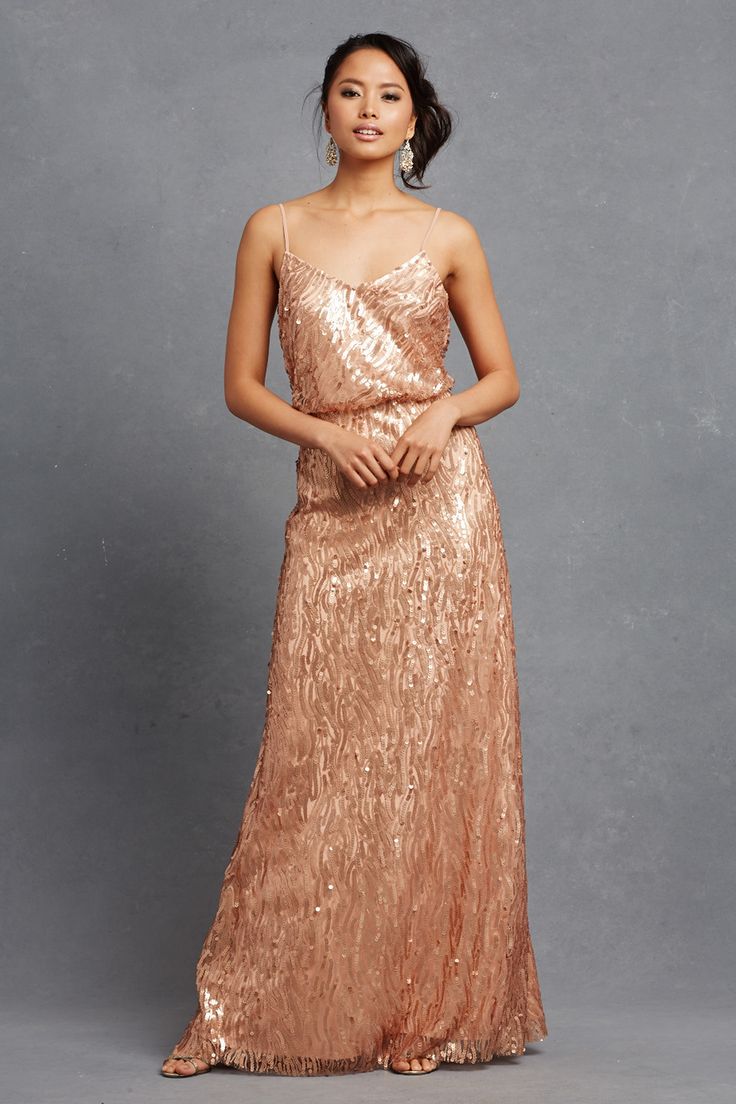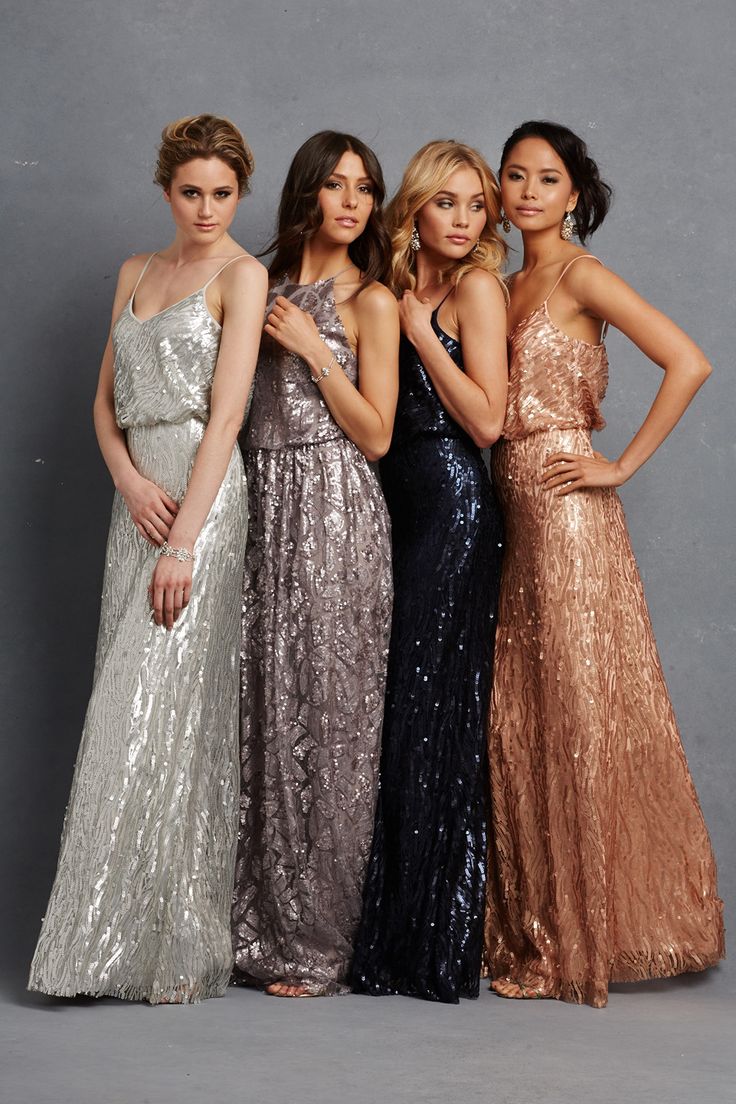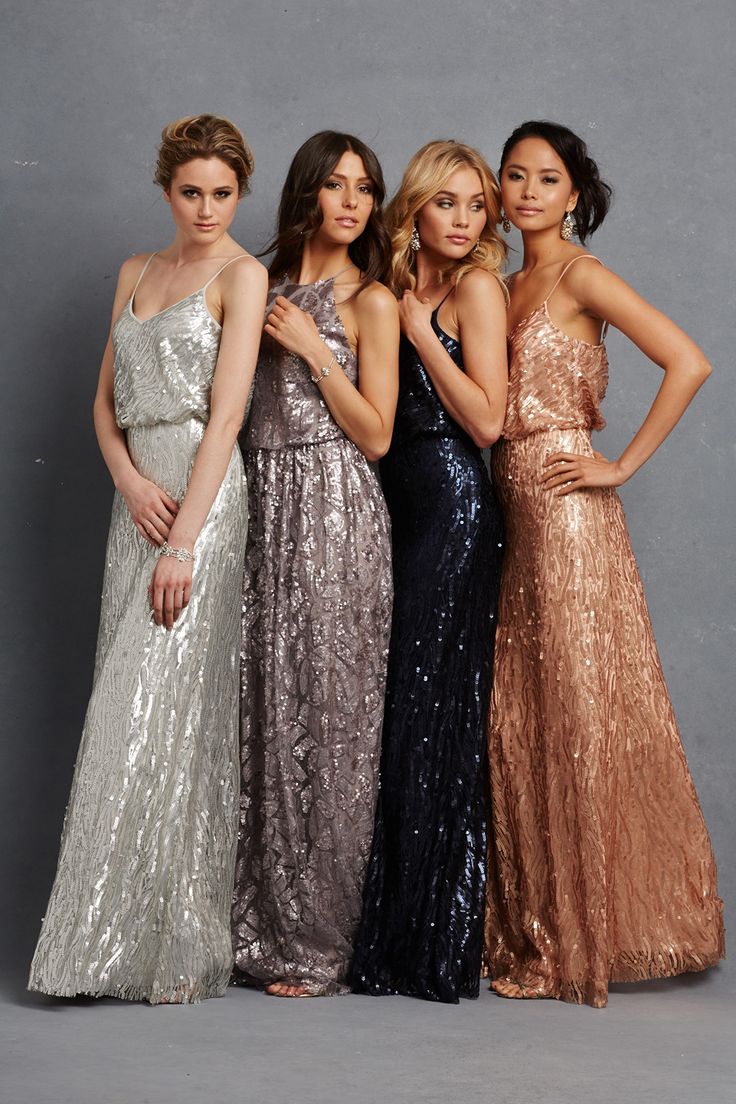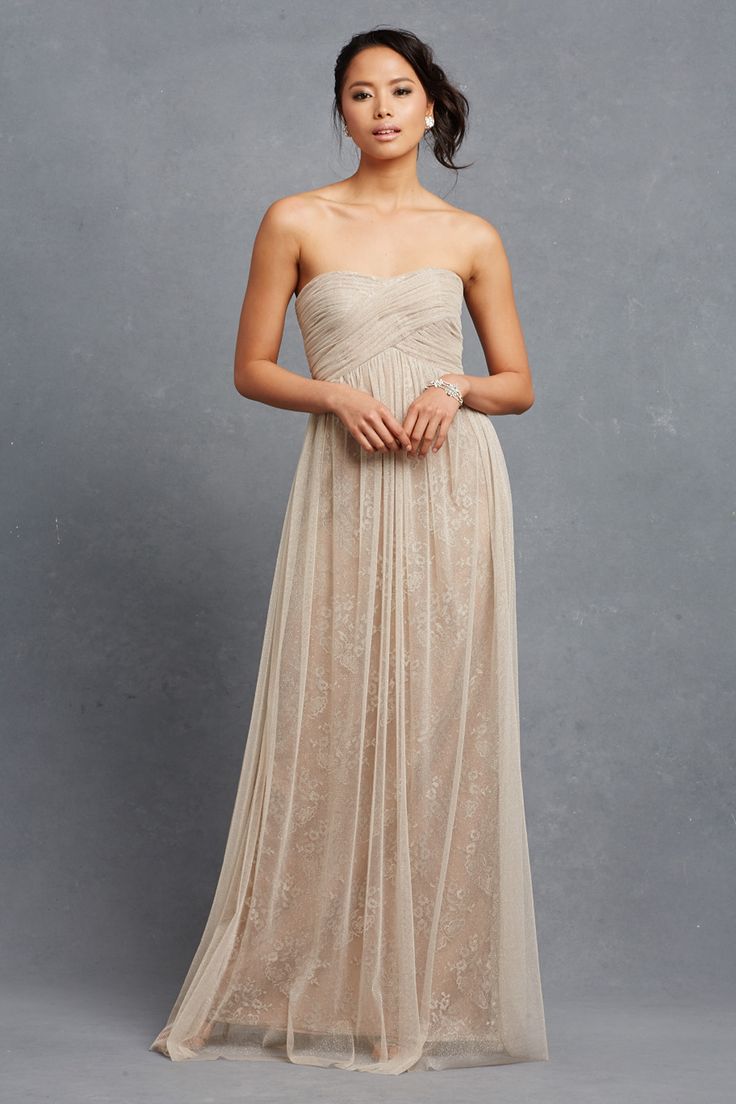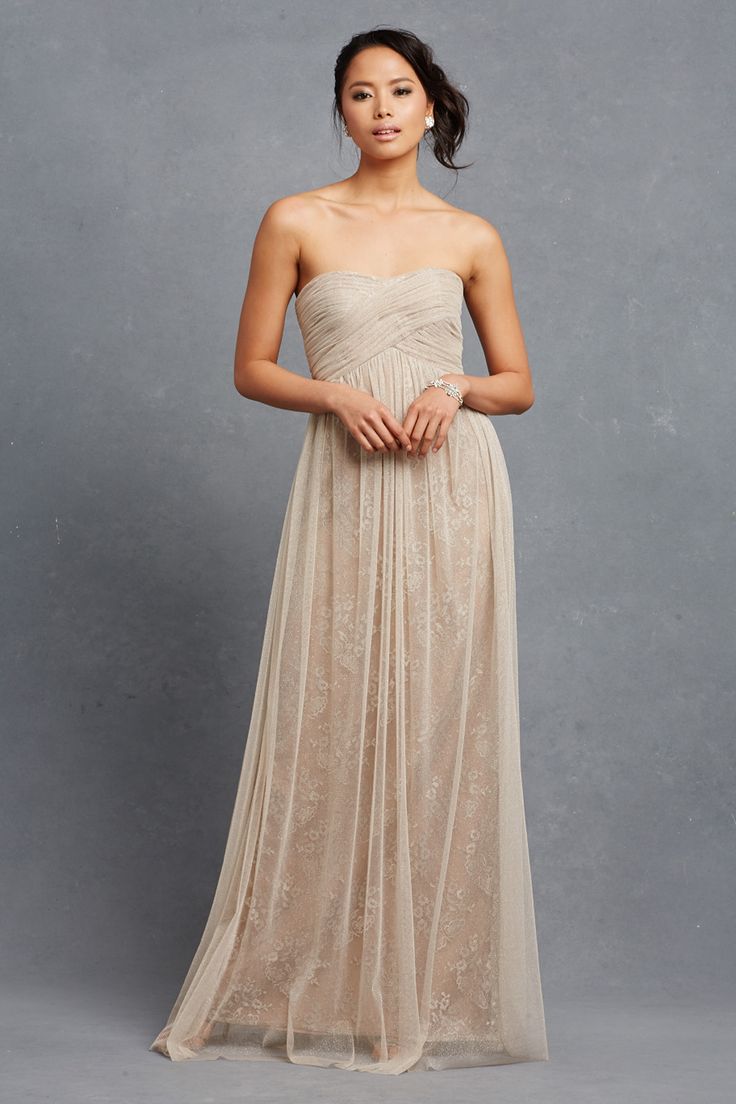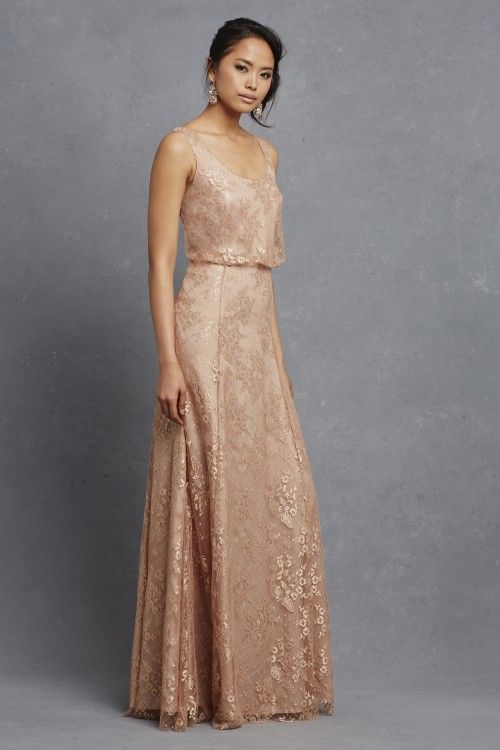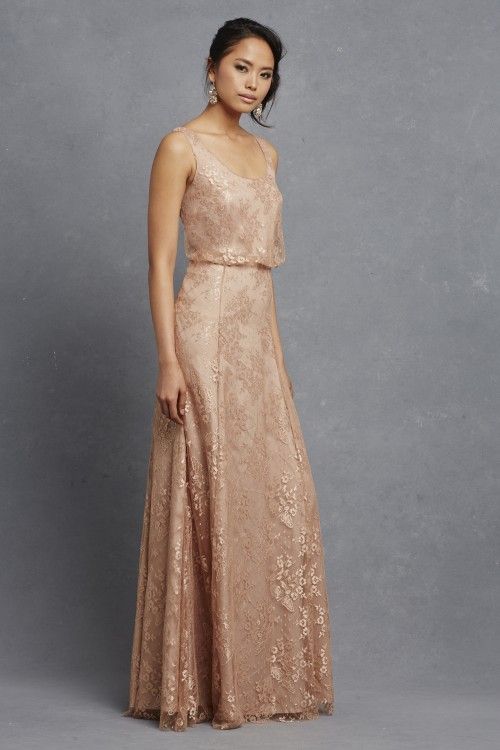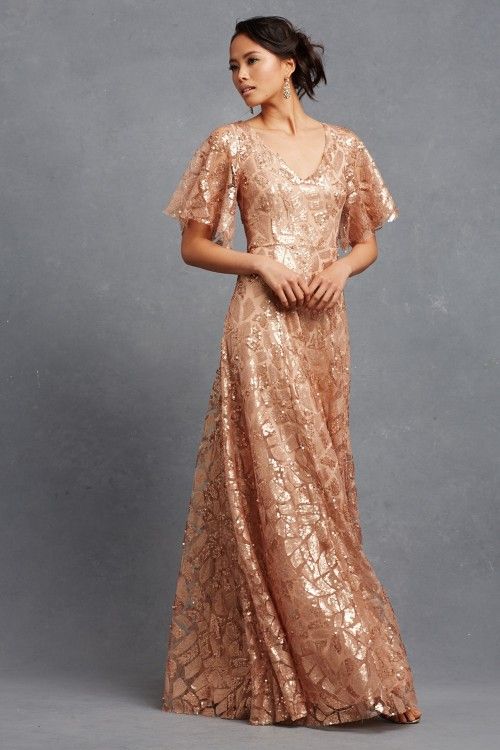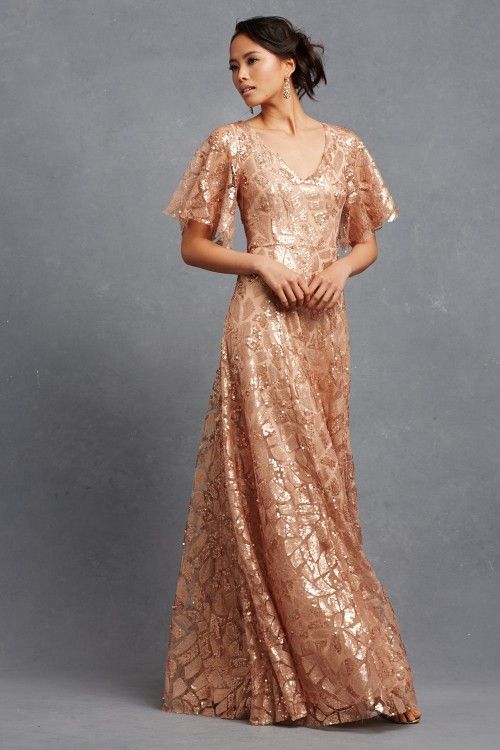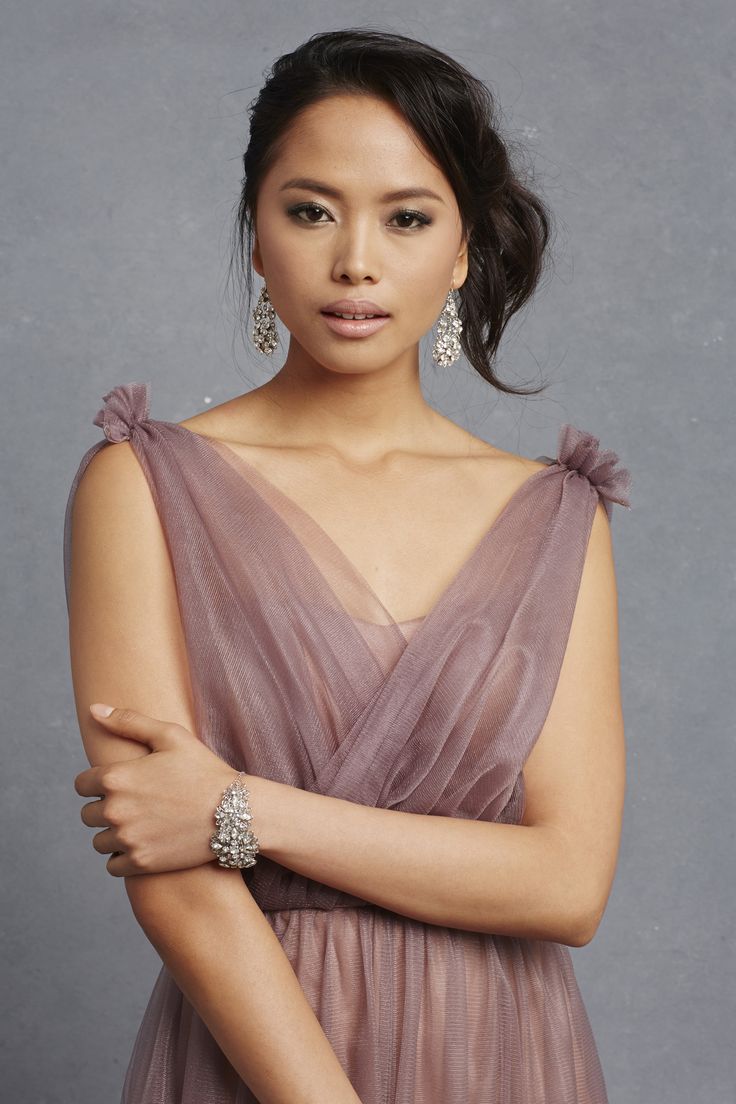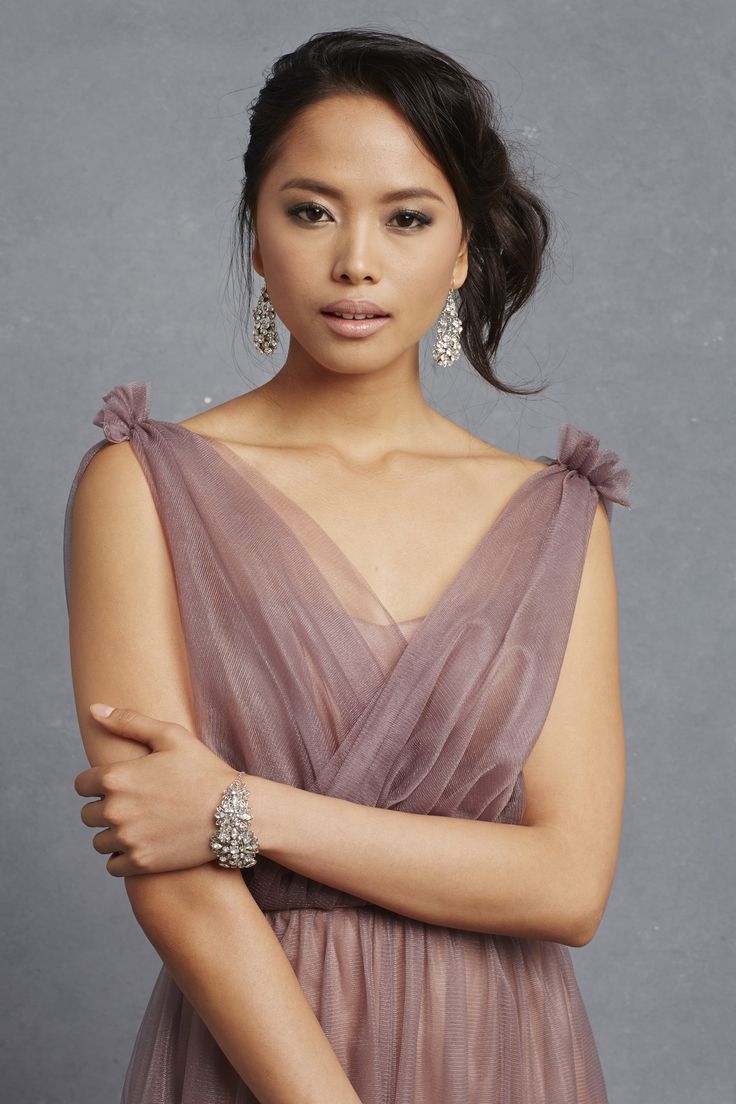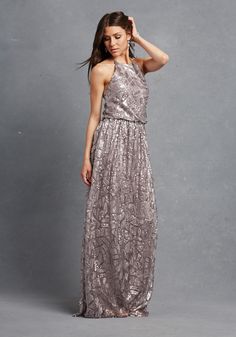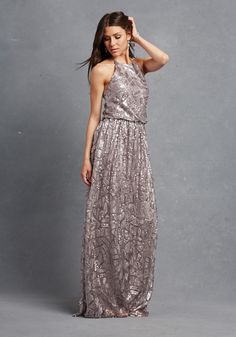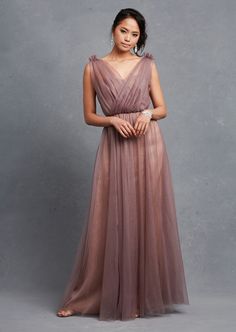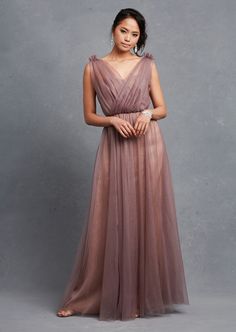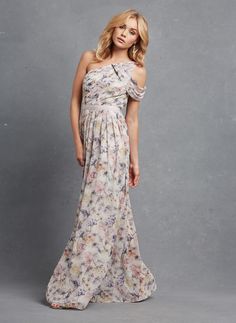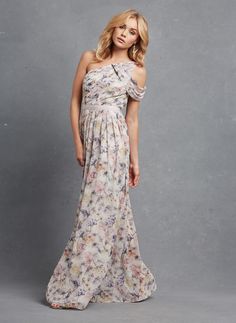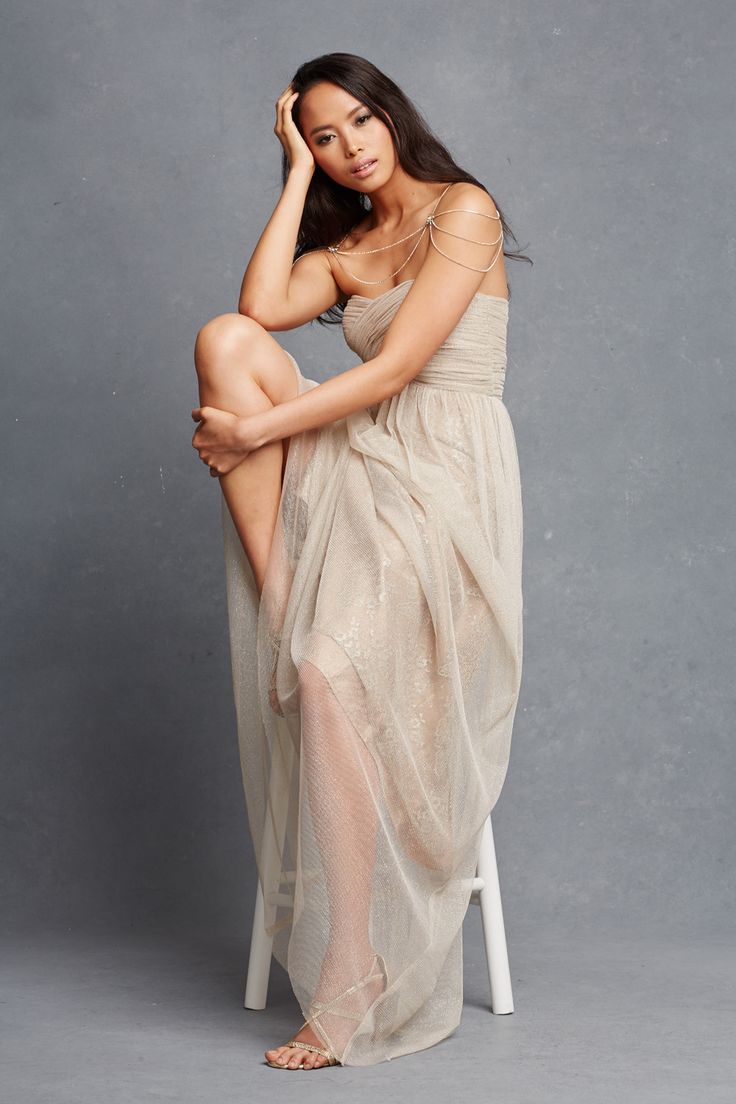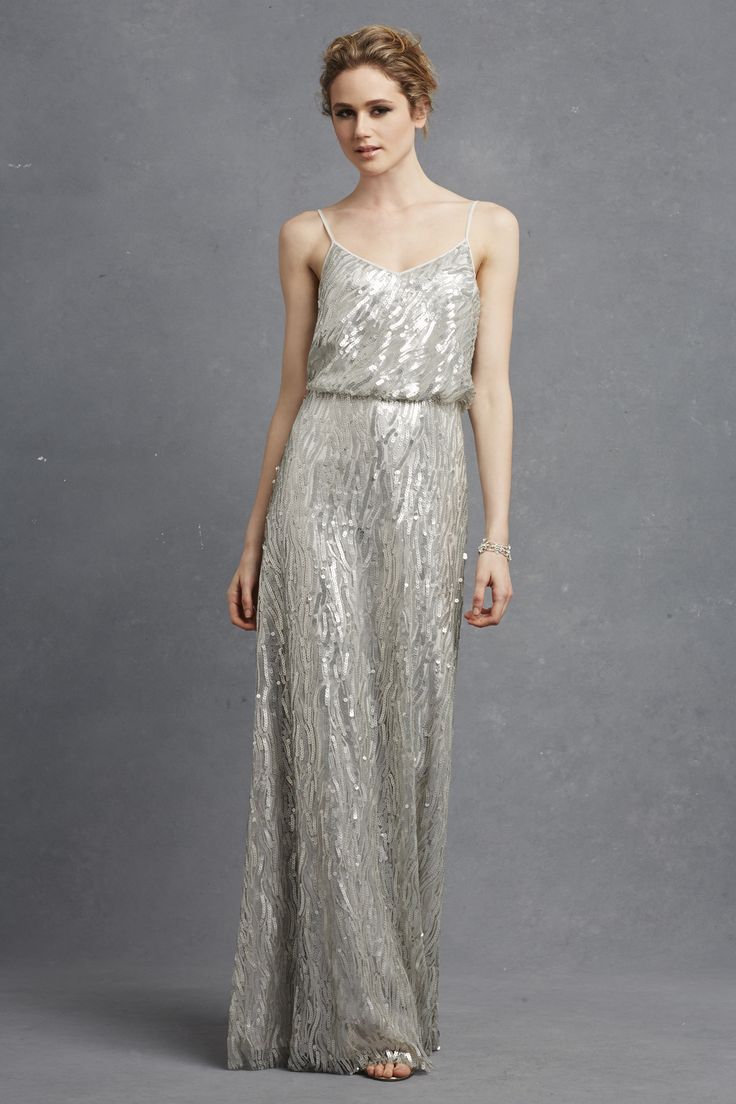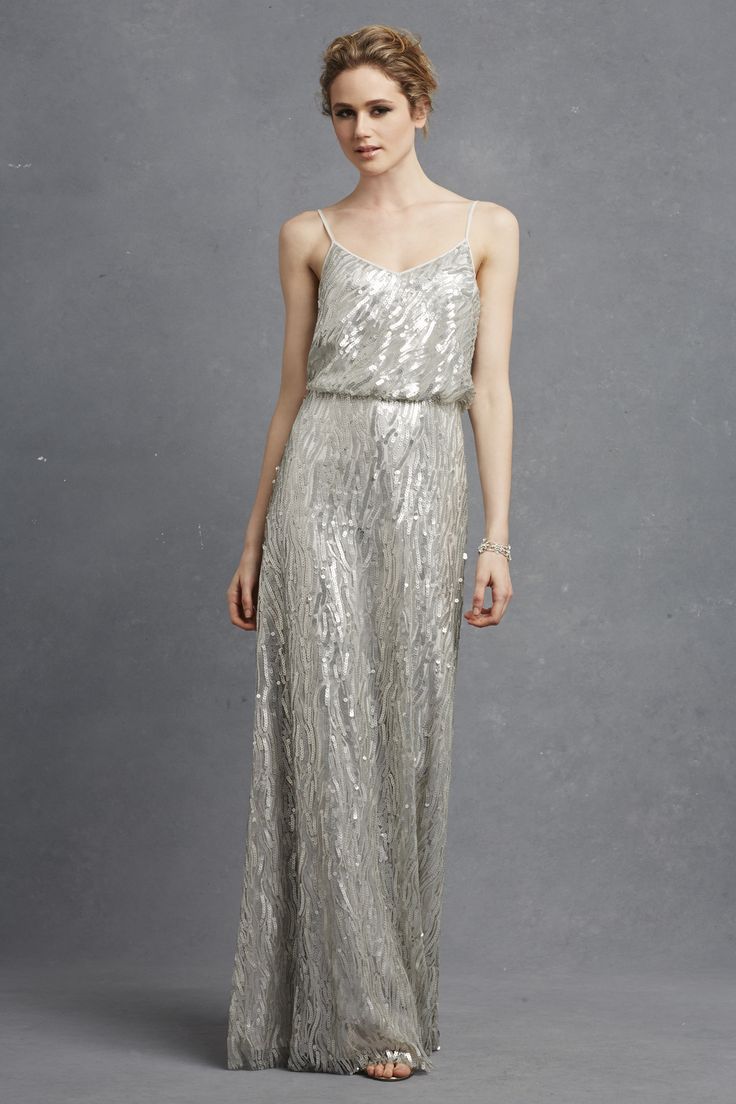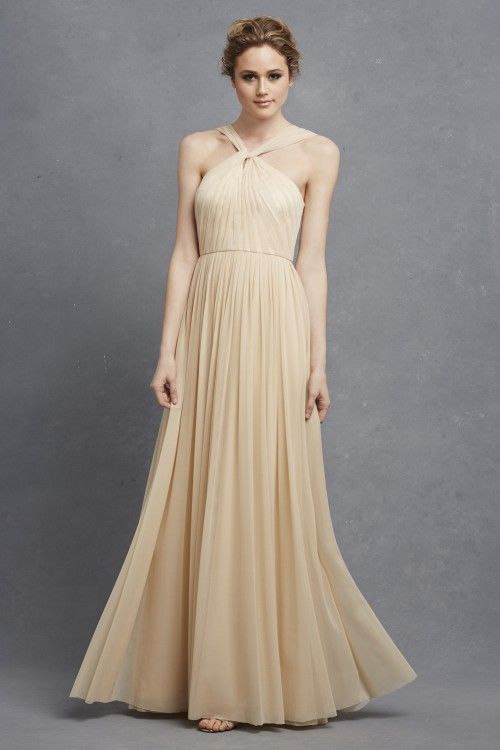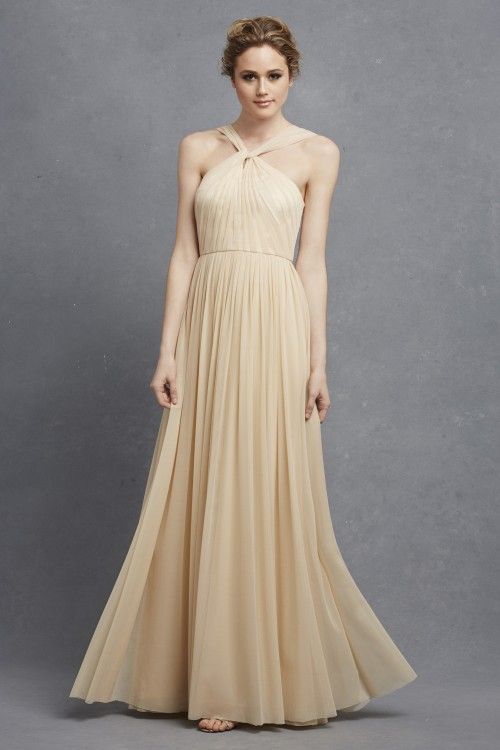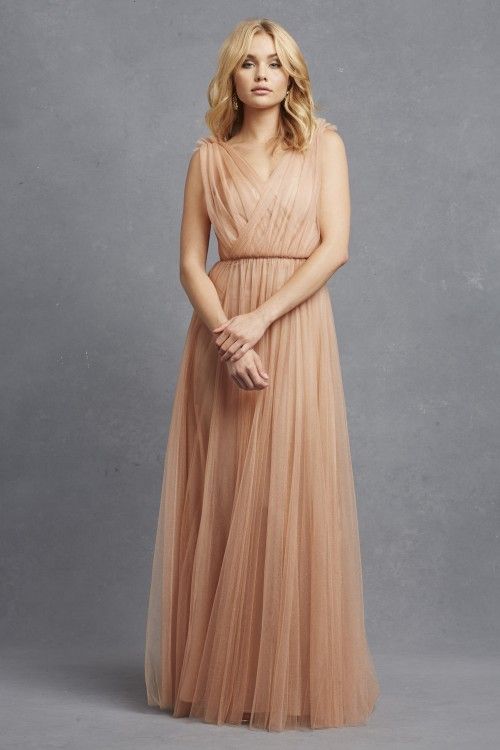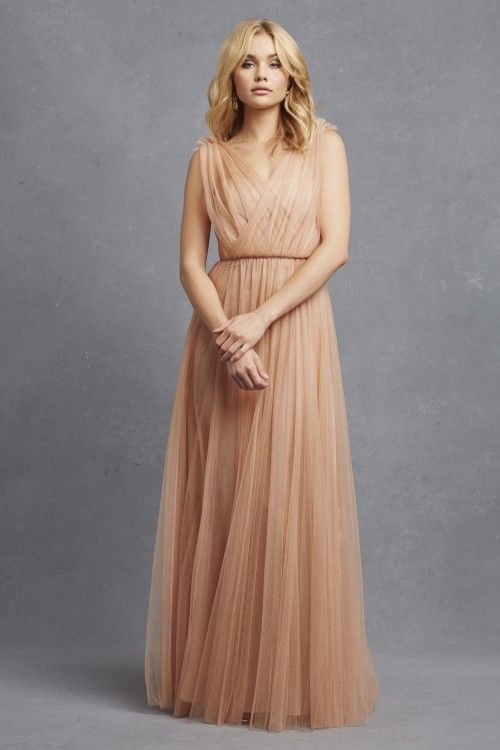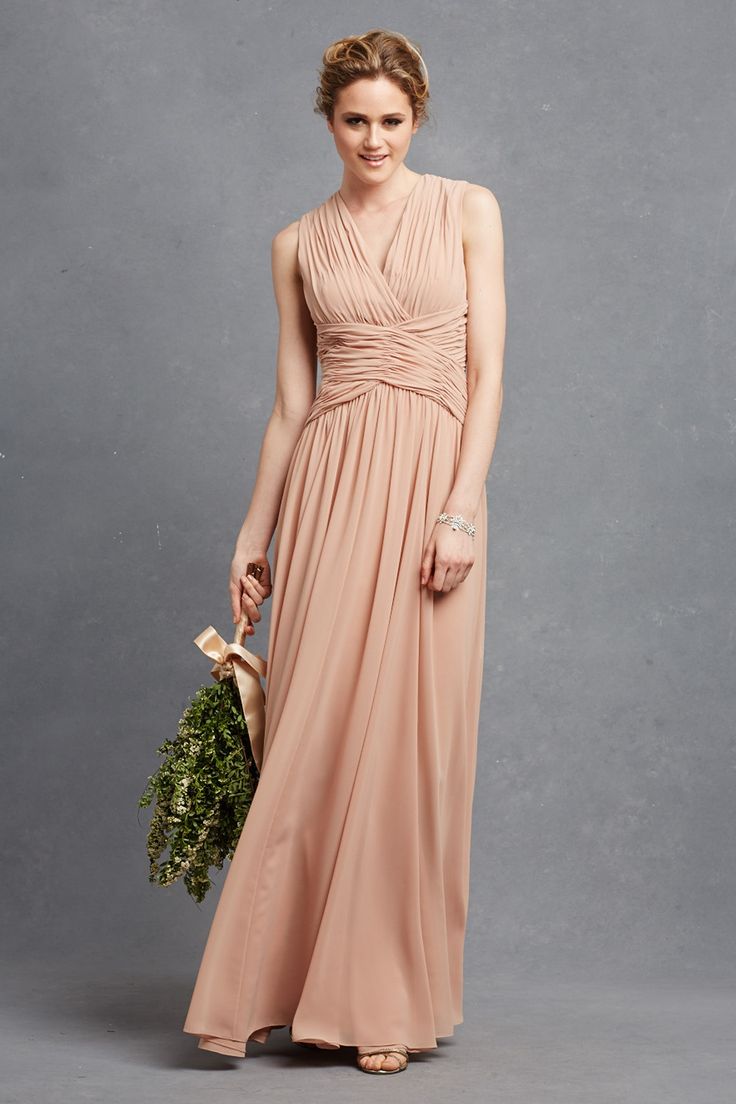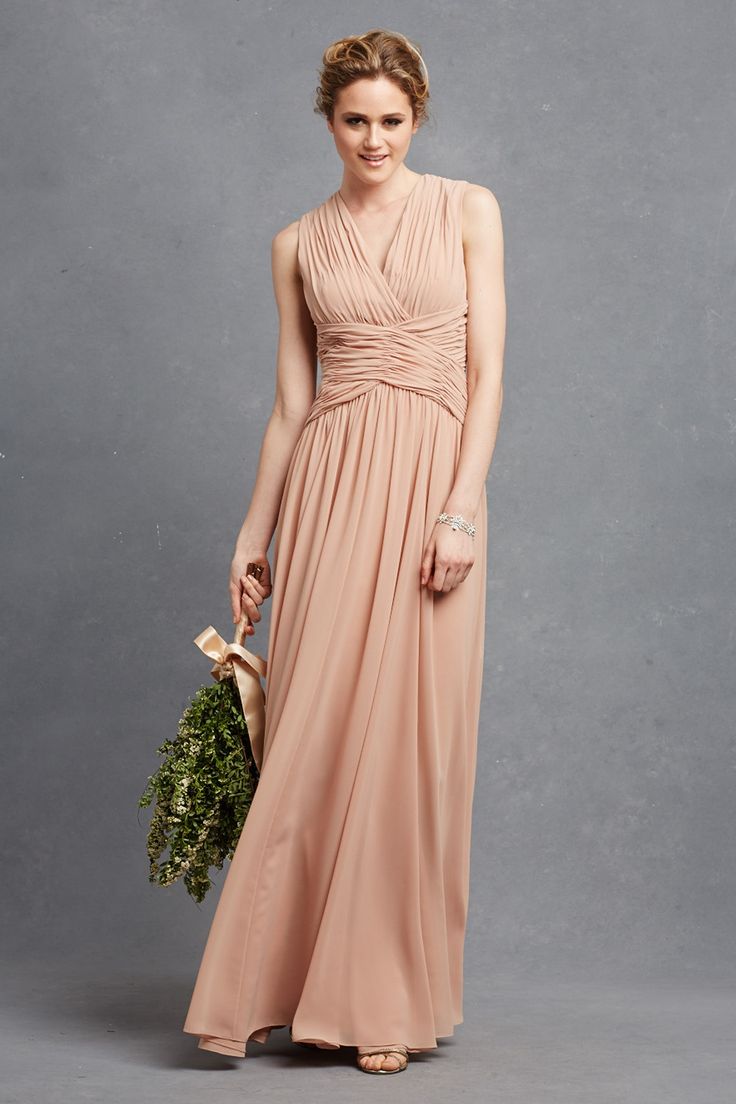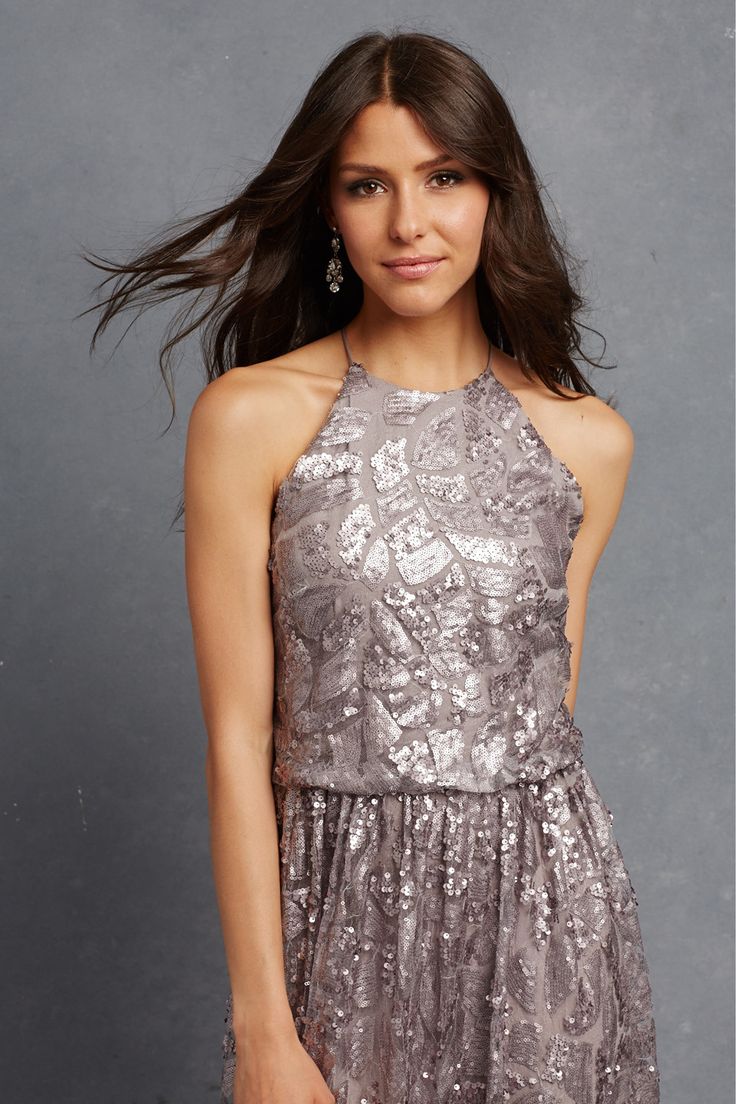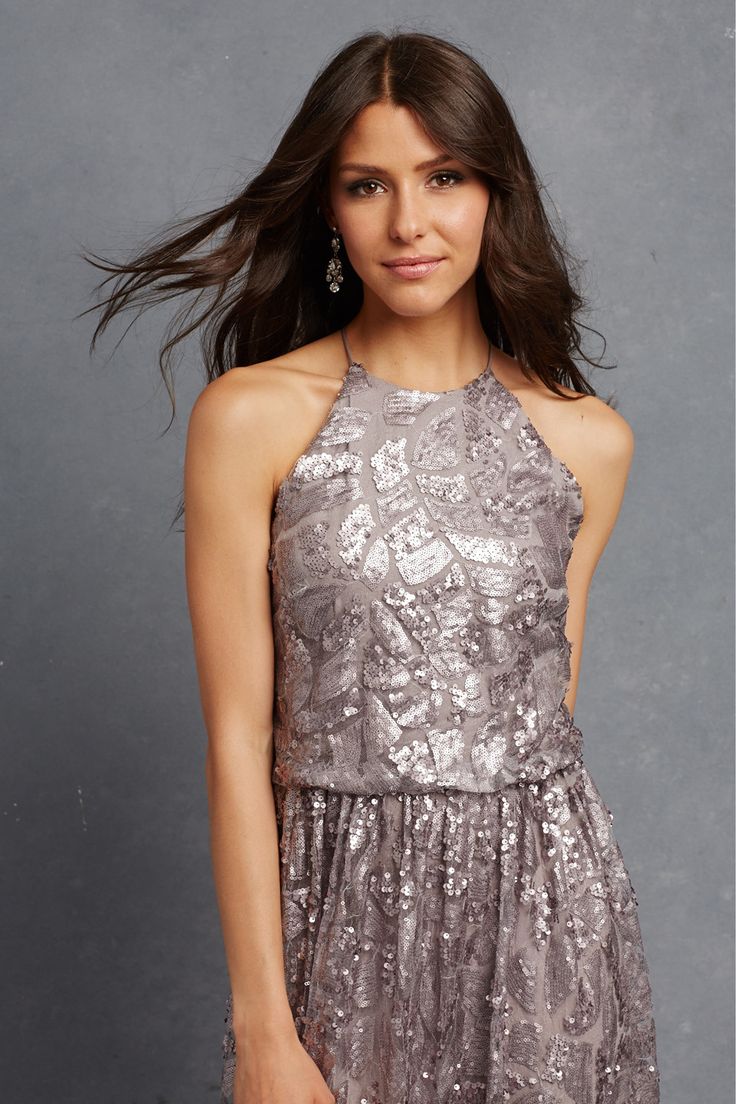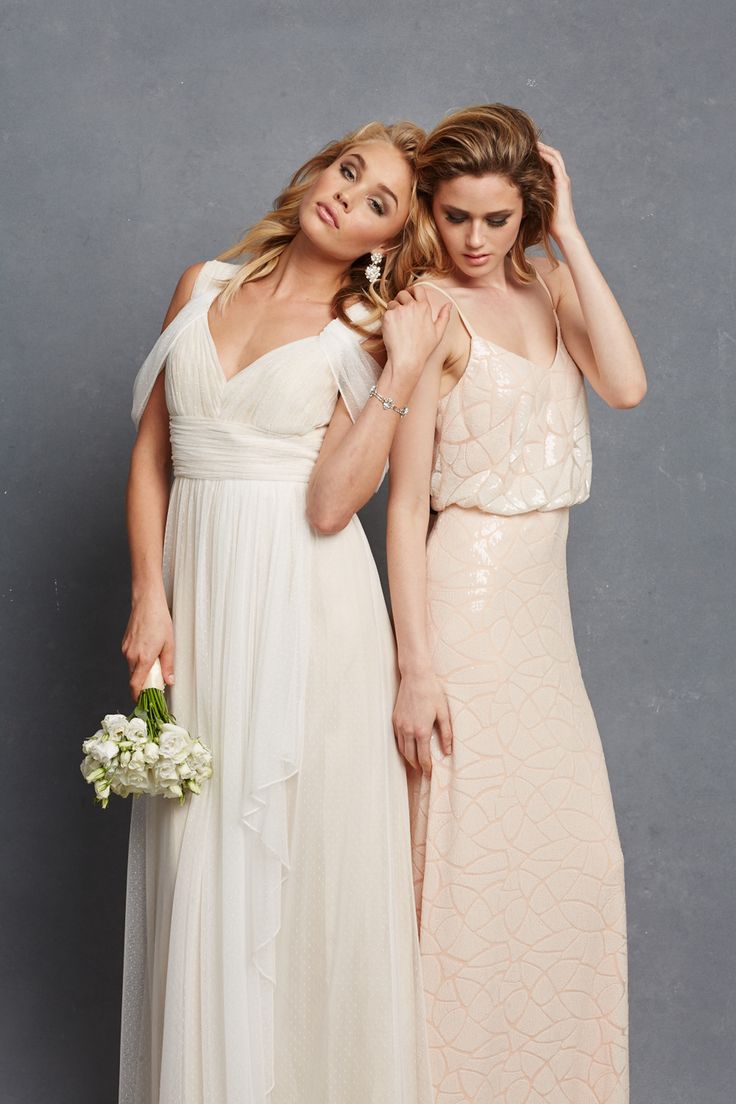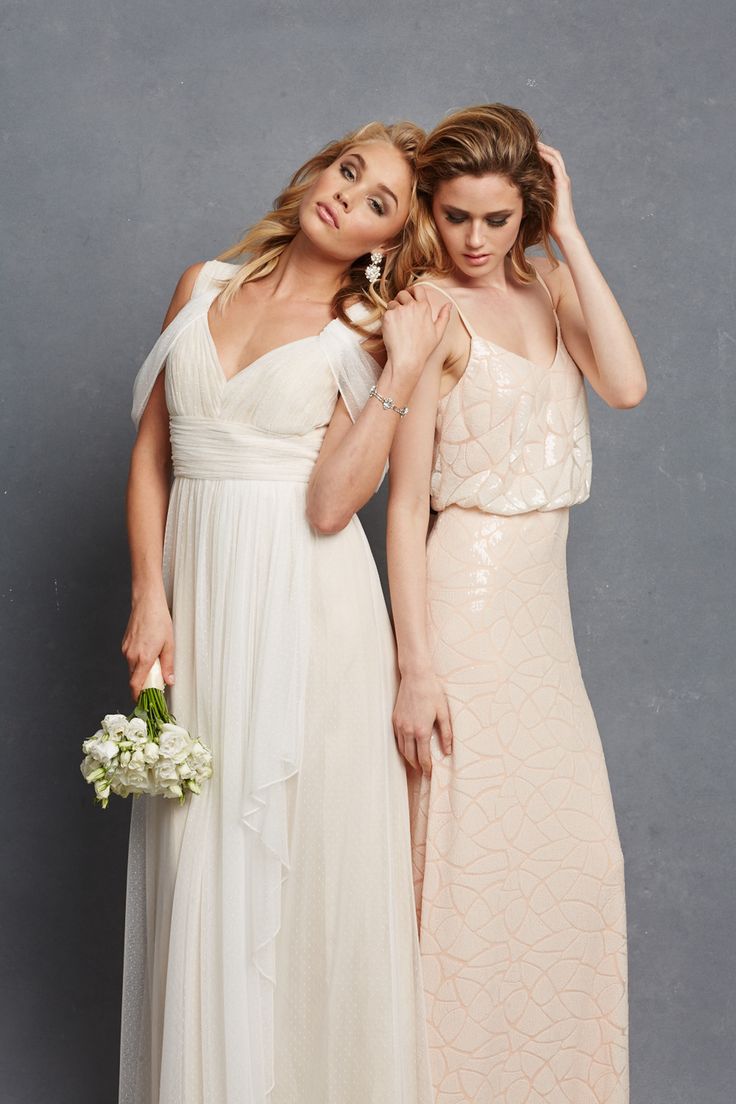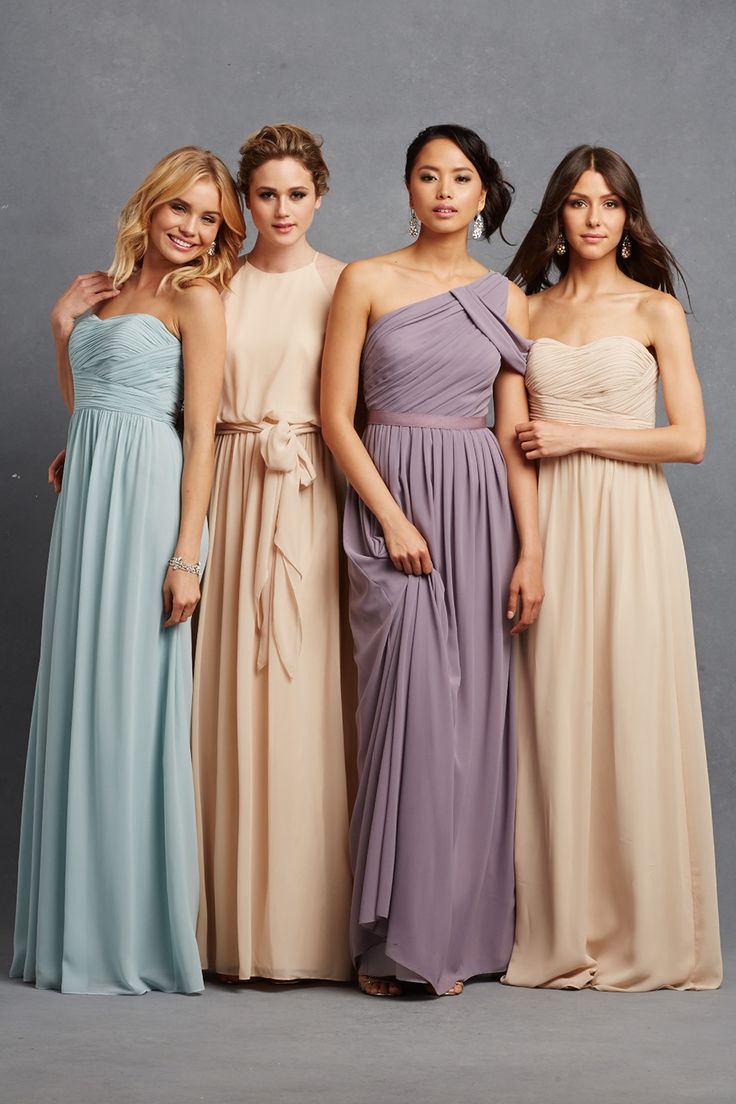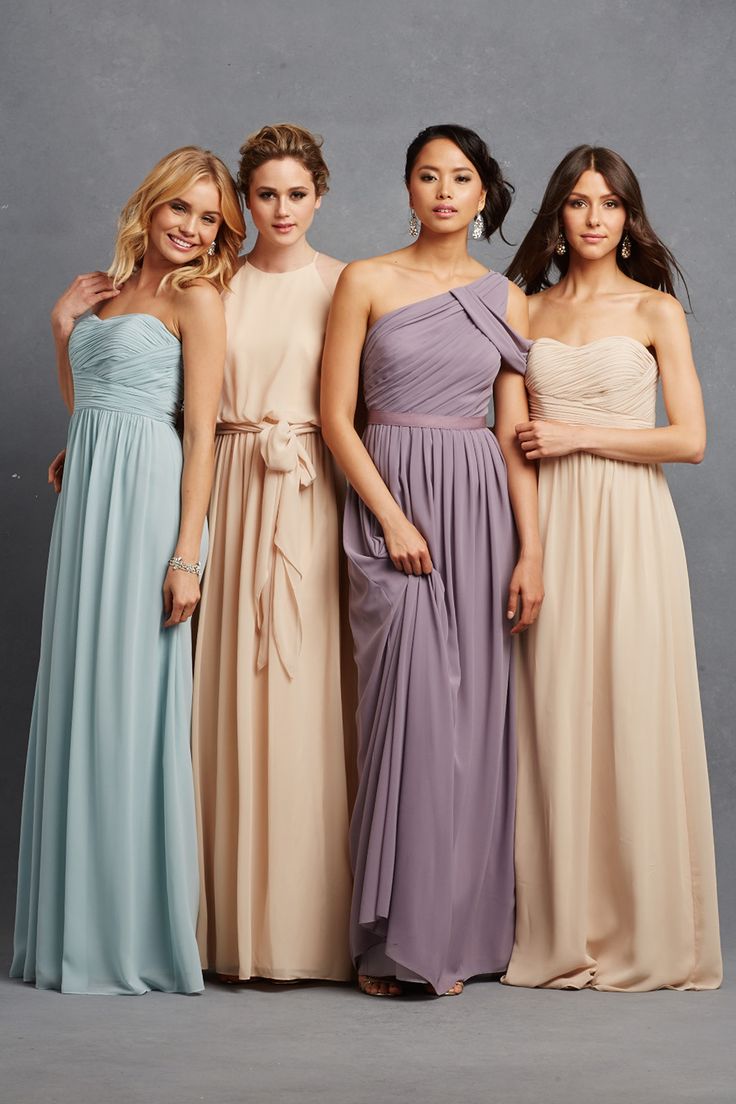 SEE MORE ROMANTIC BRIDESMAID GOWNS TO MIX AND MATCH HERE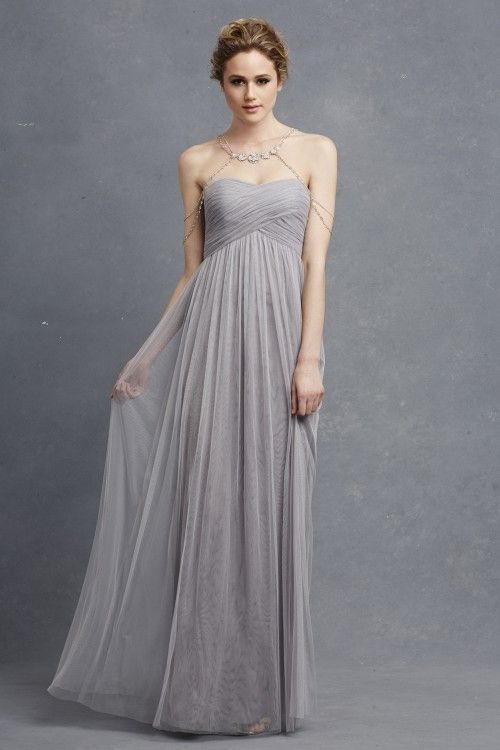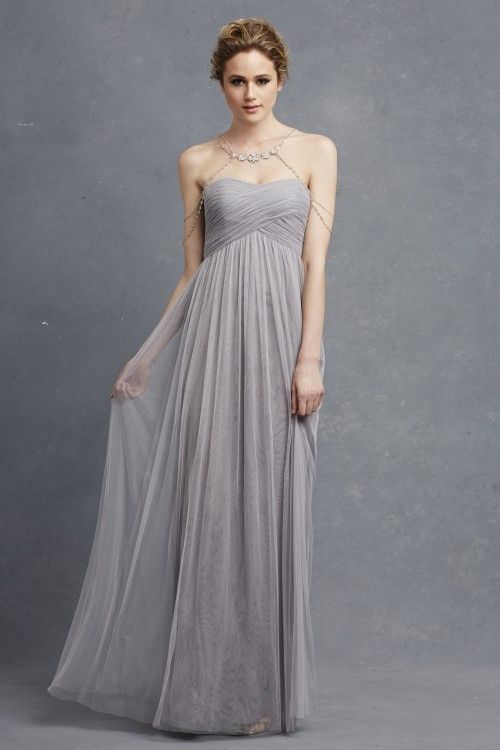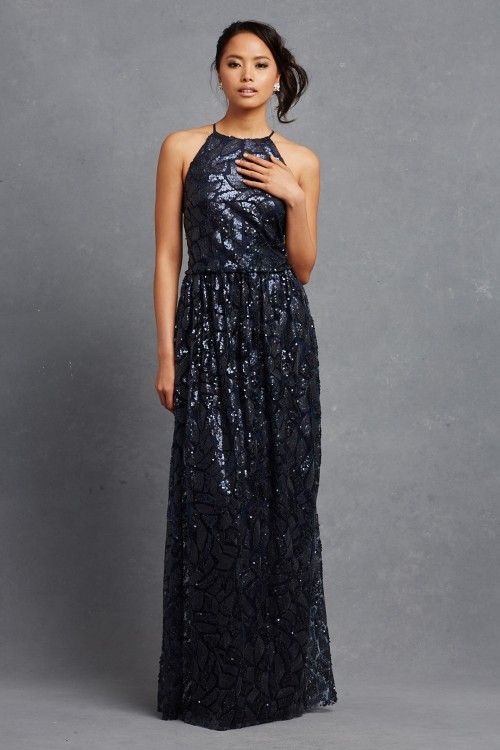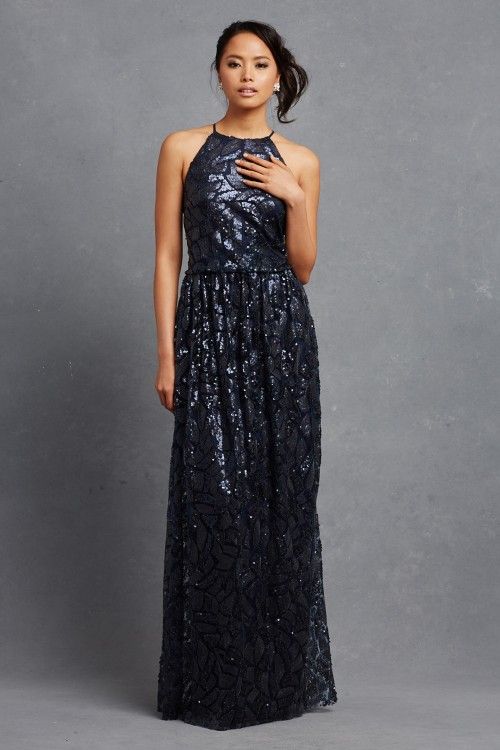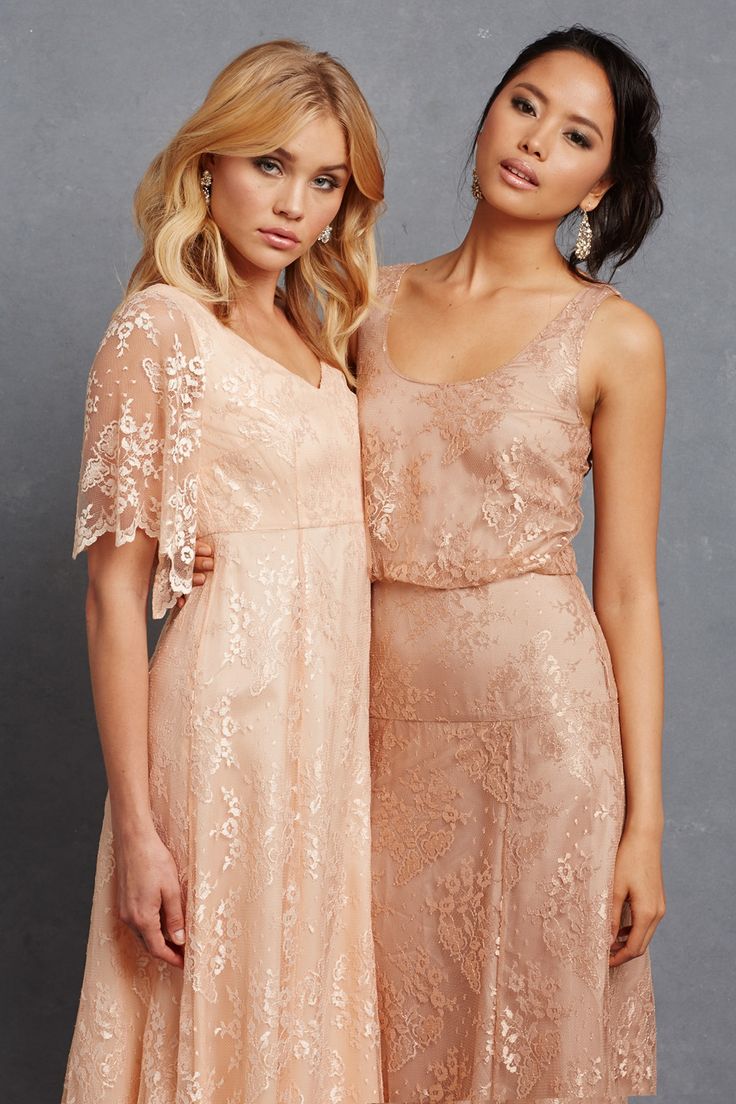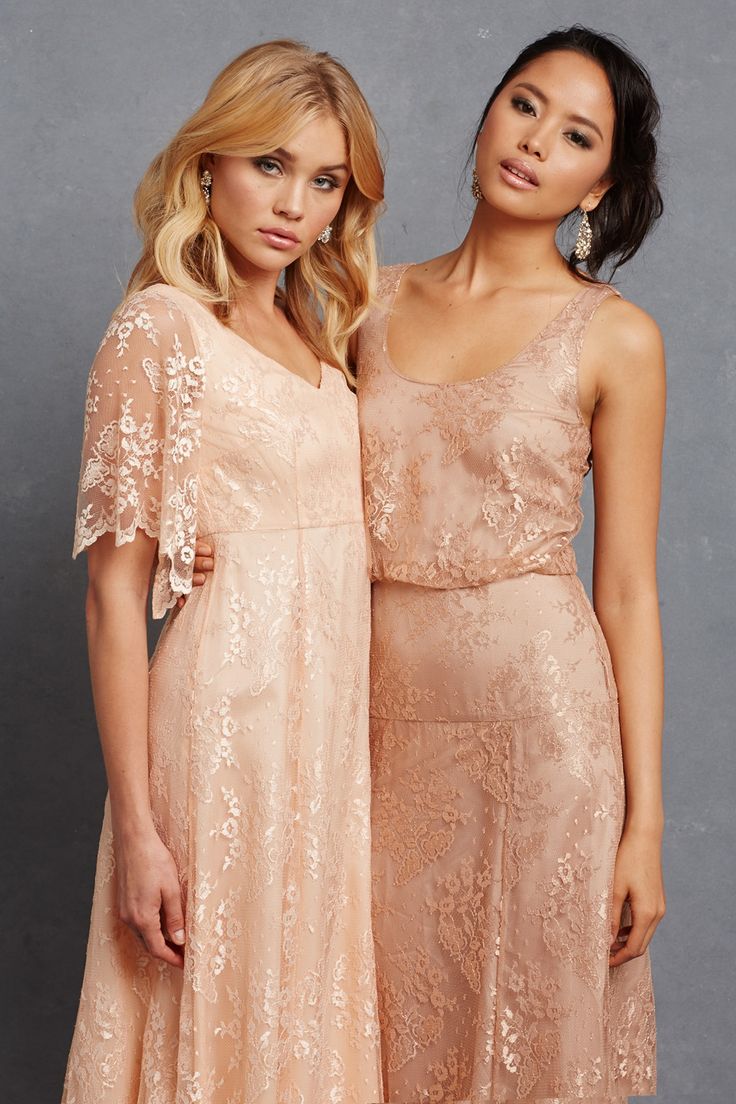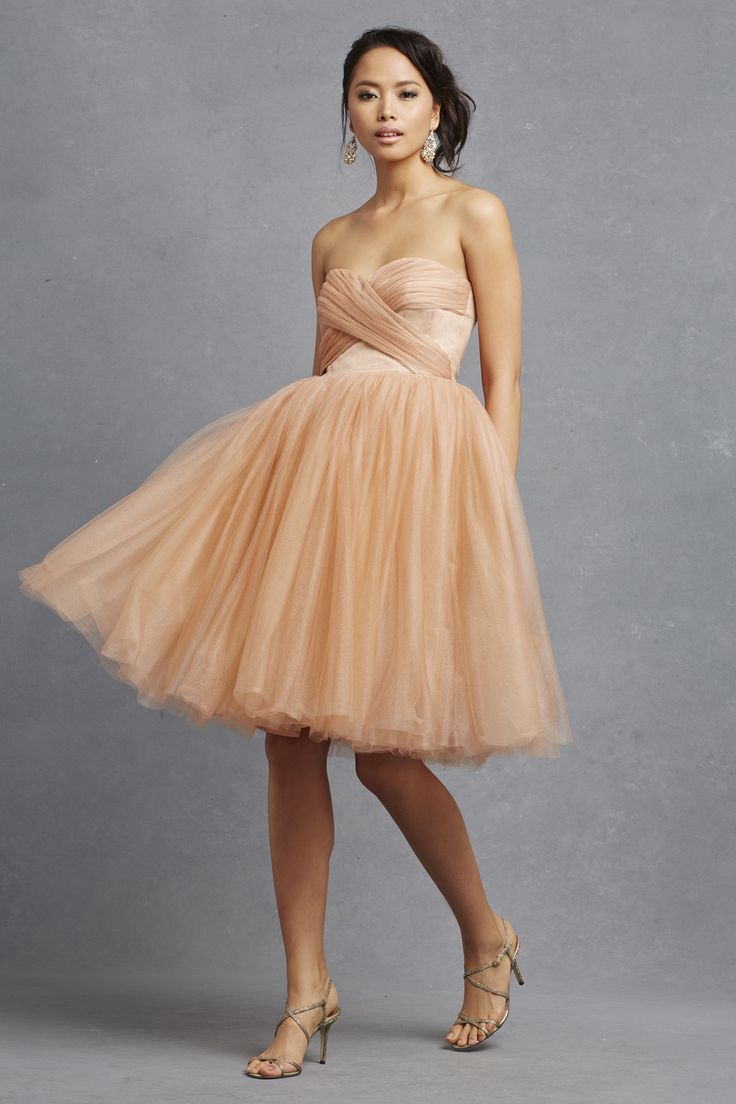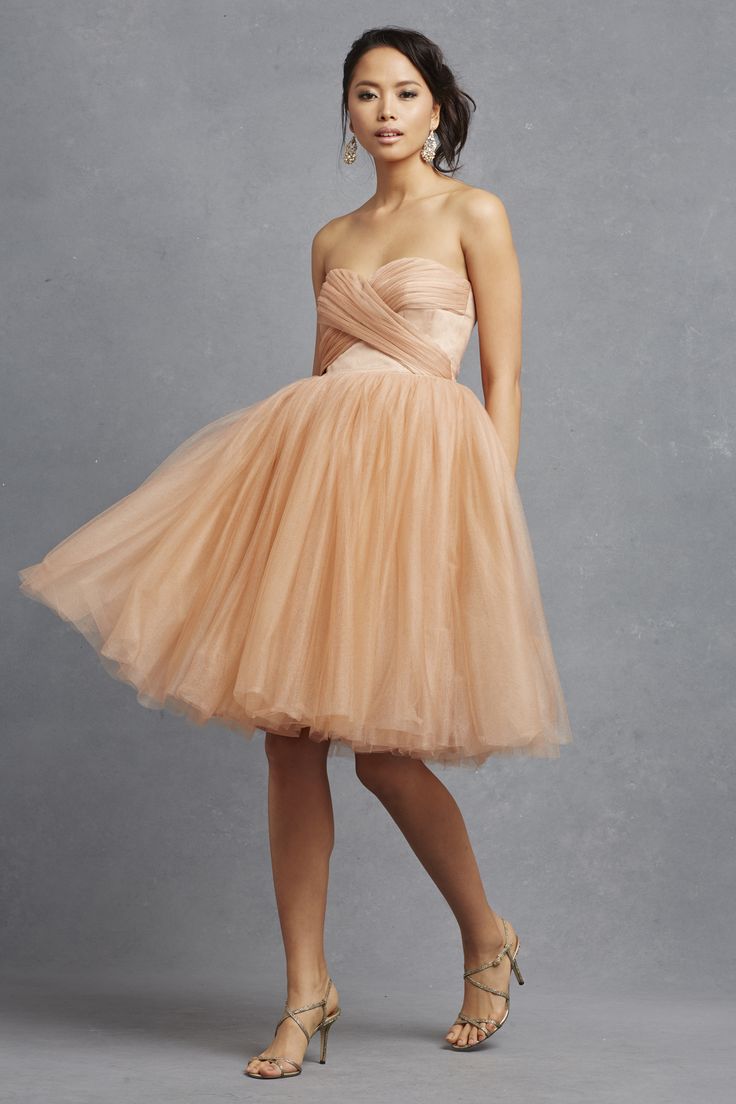 (Above) This chic, romantic bridesmaid gown has a sassy short mesh skirt.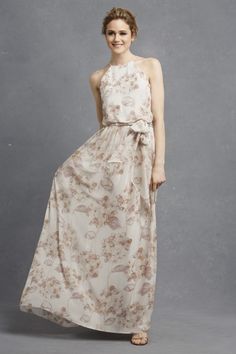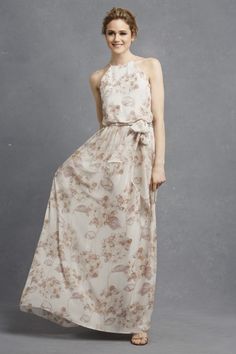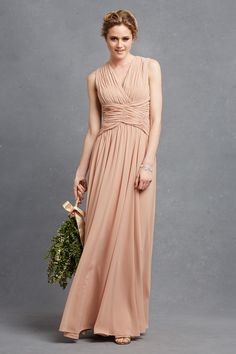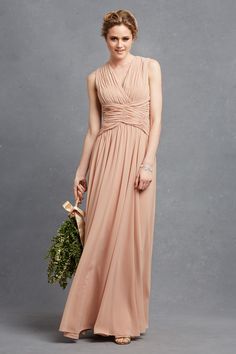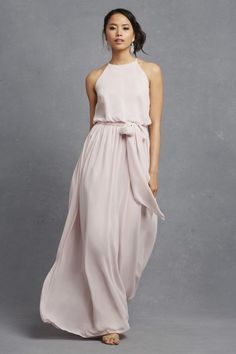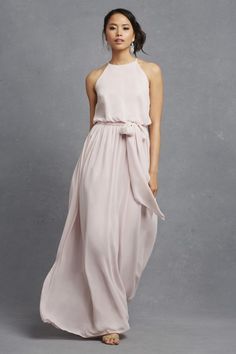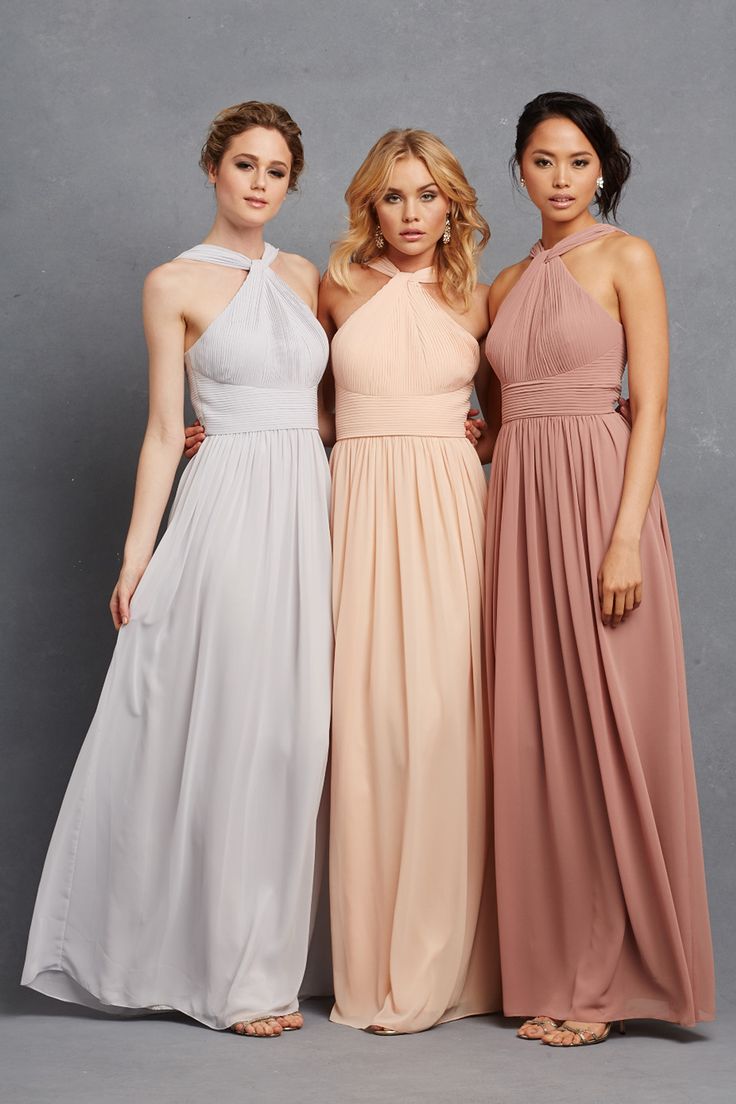 SHOP FOR MORE MIX AND MATCH BRIDESMAID GOWNS HERE:
Looking for more boho wedding inspiration? Head on here. And make sure you check out these glitter wedding dresses and decor ideas we are totally gaga about, too!
♥ ♥ ♥ Credits ♥ ♥ ♥
Designer: Donna Morgan // Images courtesy of designer