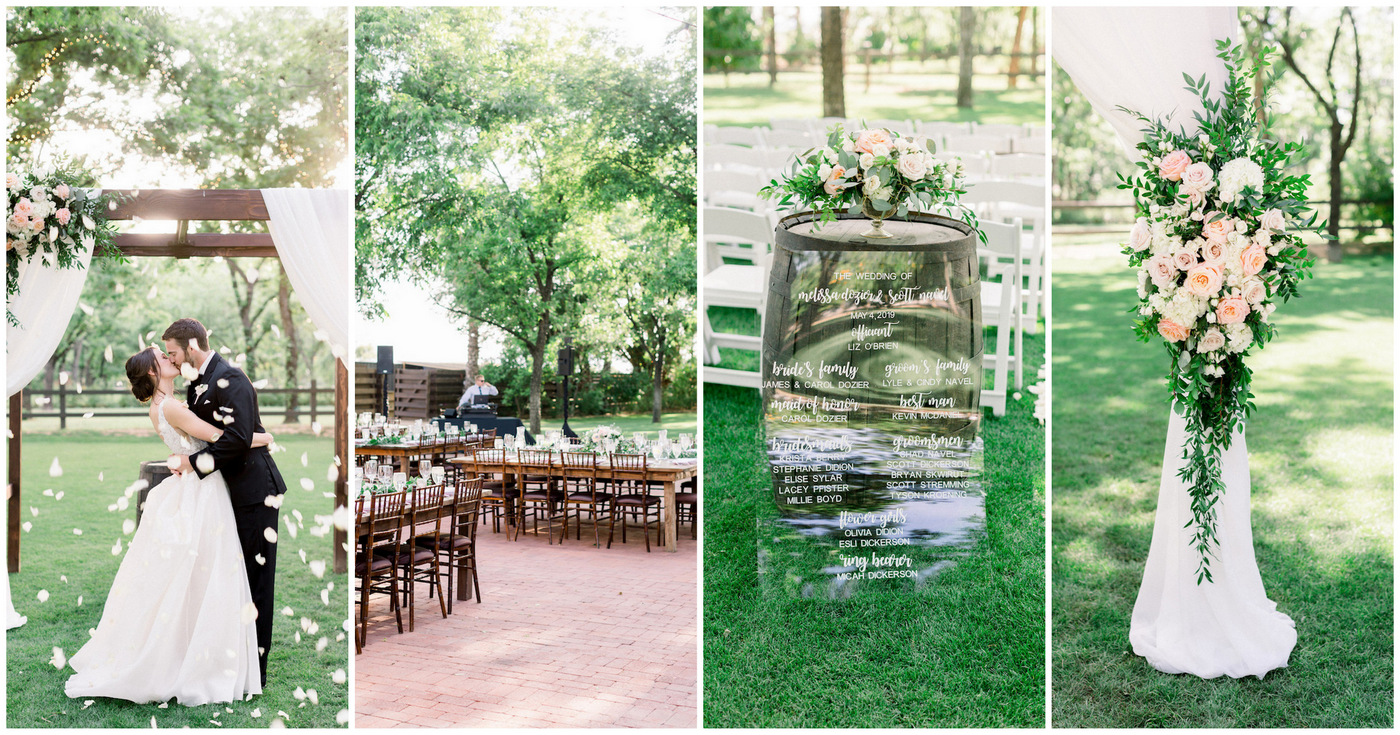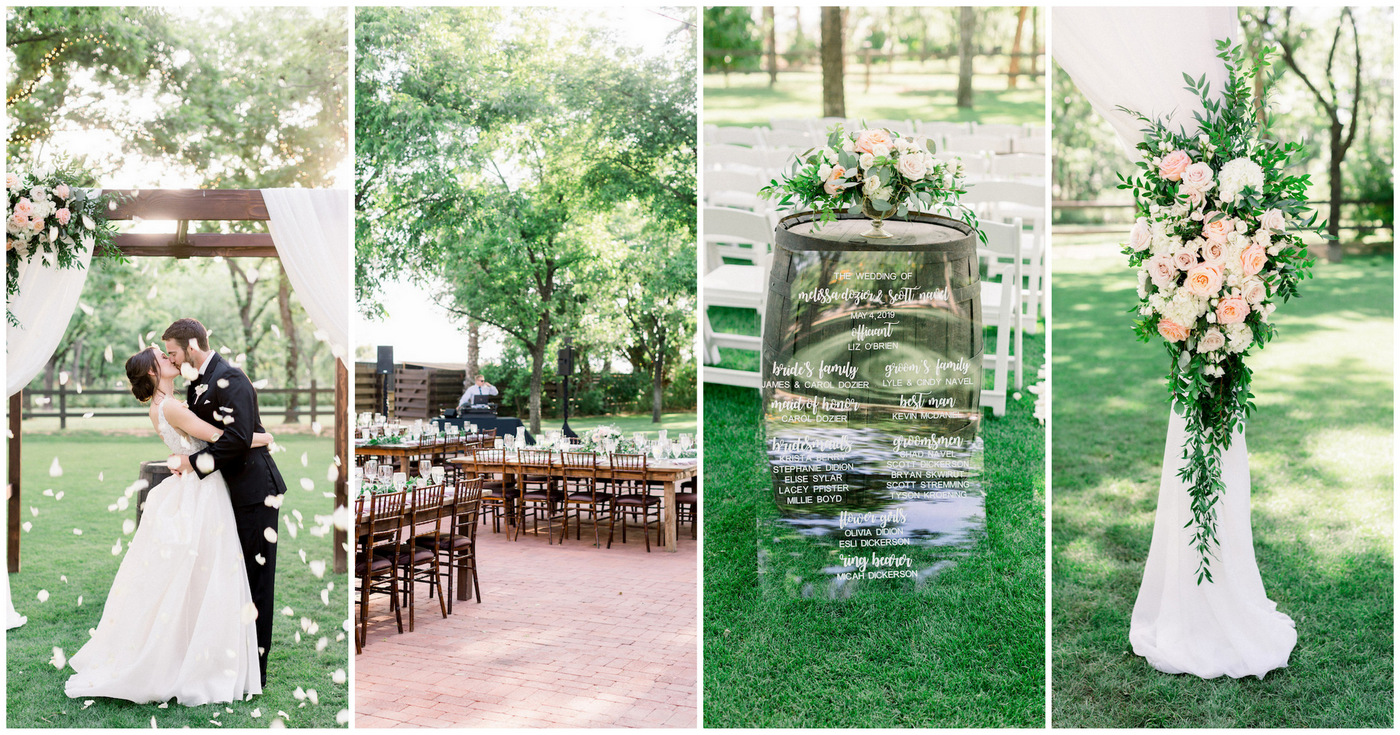 Melissa and Scott's spring wedding at Venue at the Grovewas an elegant, romantic garden wedding. Their timeless colors – blush, ivory, green – were seen in the flowers, attire and the decor. The pair enjoy being outside on adventures and did not want their wedding to be confined to the indoors. Additionally, spring in Phoenix is absolutely beautiful – so choosing a spring wedding was an easy choice!
Jessica Q photography captured all these lovely, light-filled images – hooray!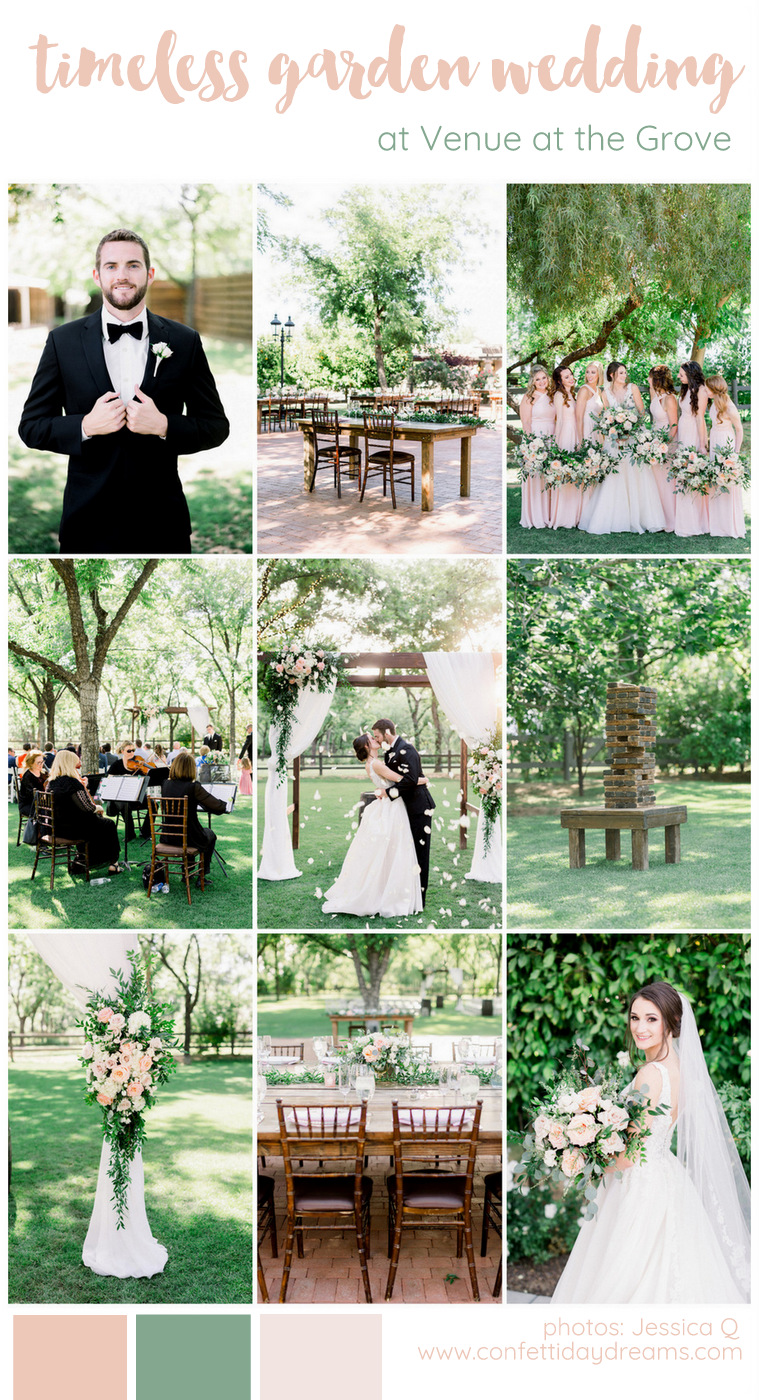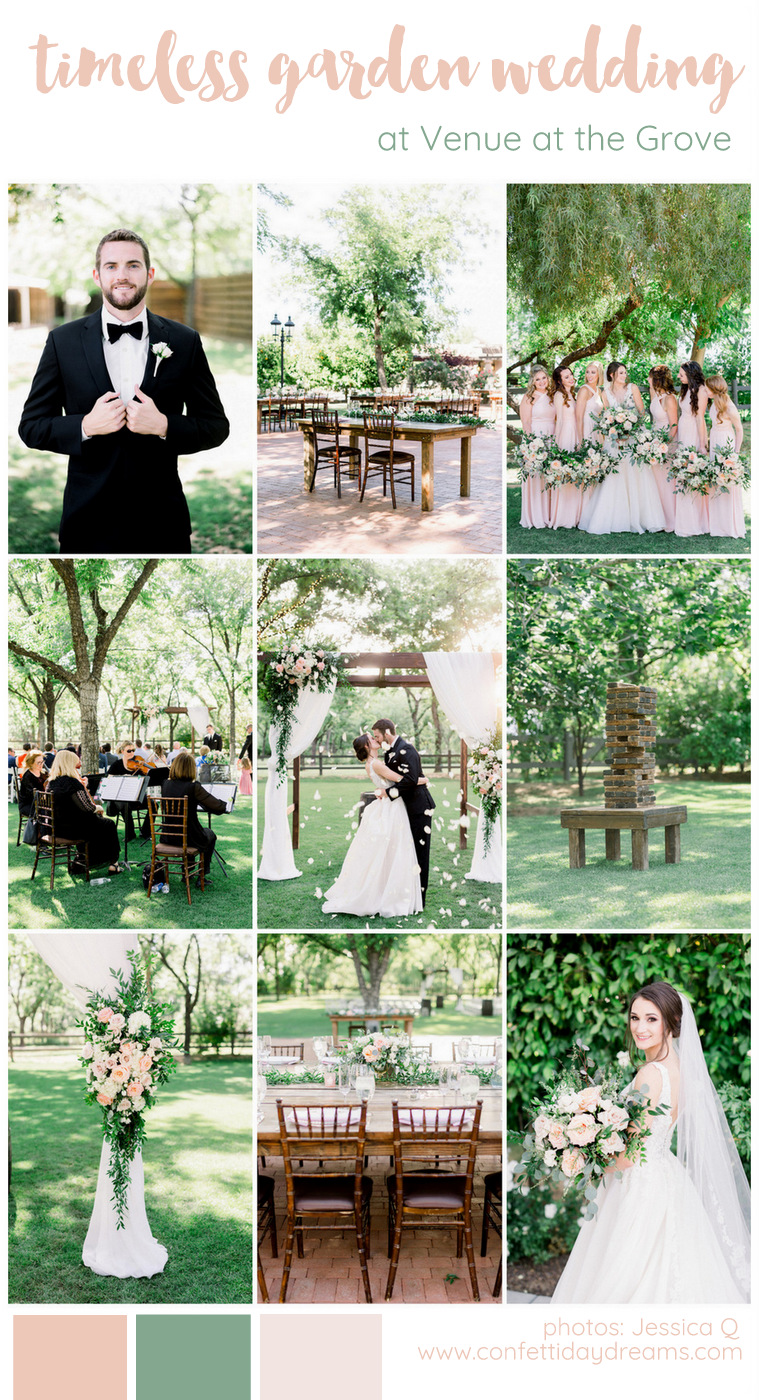 Love Story: We met in Seattle through an online dating app. Our first date was at our favorite place, Greenlake, where we tried paddle boarding and walked the lake, talking about our interests.
We fell in love with each other's passion for travel and adventure but found common ground in our Midwestern upbringing and similar family dynamics. We moved in together after a year of dating and supported each other through his work and masters program, as well as my medical school chaos.
He proposed a few days before I graduate medical school and followed me to Phoenix for my residency.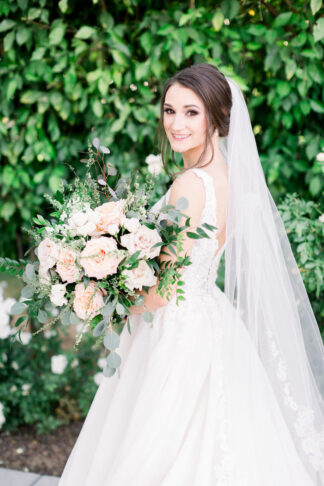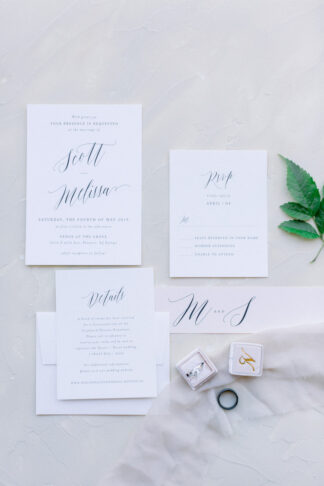 I wore a classic ballgown but modernized it with the mesh neckline and the subtle champagne skirt. My hair was styled in a low bun with loose curls to complete a softer look.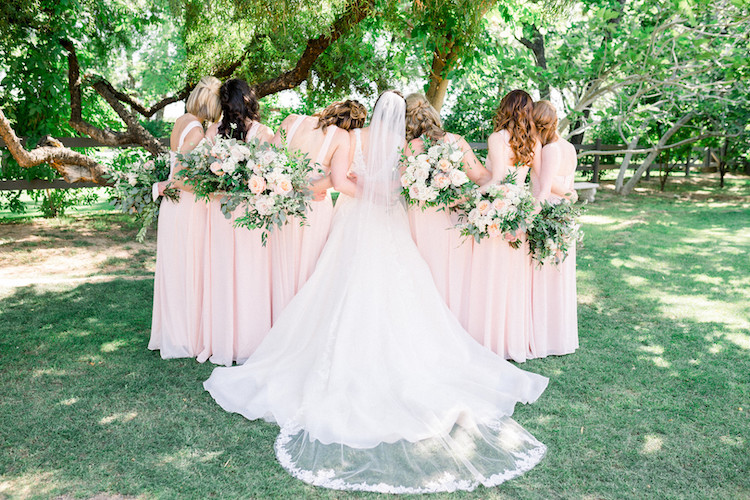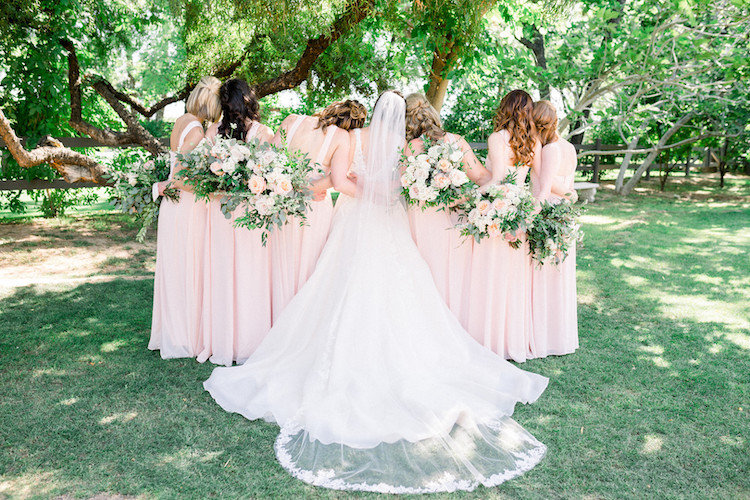 The bridesmaids wore long, flowy blush dresses.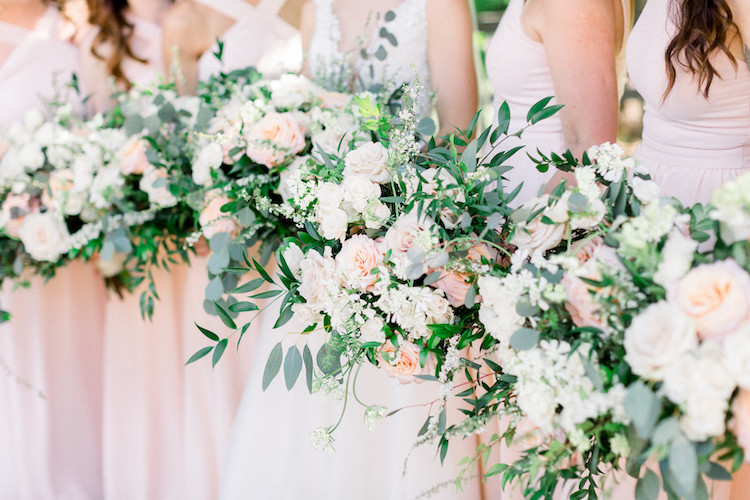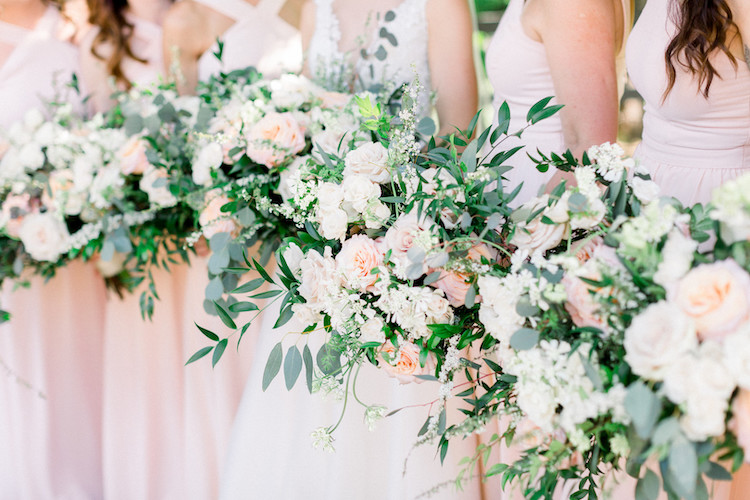 I chose a lush bouquet of greenery and roses, with the emphasis on the roses. I kept with the color scheme of ivory and pink but added a pop of color with the peachy pink roses.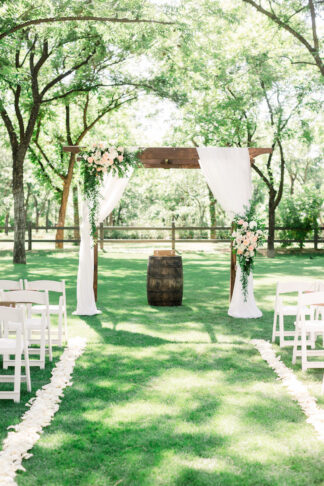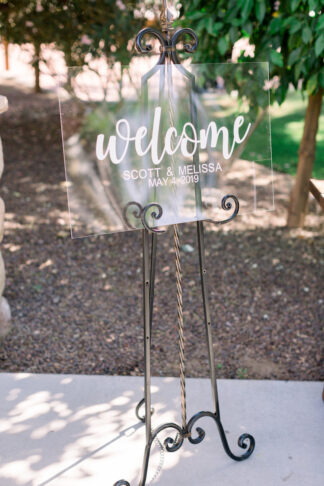 The wedding ceremony center piece was a romantic arbor that turned out beautifully. I opted for petals down the aisle so the flower girls could add some down the middle. We recycled the reception centerpieces to frame the isle on the wine barrels. I didn't want to have more paper at the wedding and instead opted for an acrylic sign with the bridal party listed. The ceremony was perfect!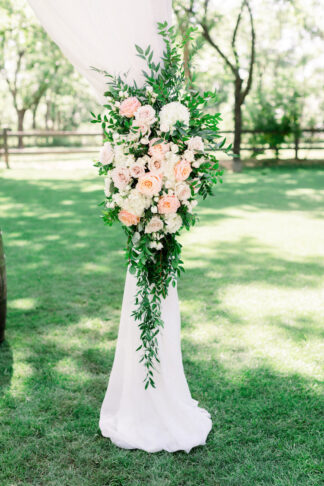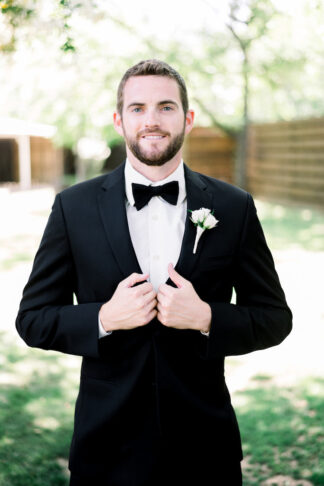 The guys wore timeless black tuxes. The groomsmen wore ties, and the groom wore a bow tie to set him apart.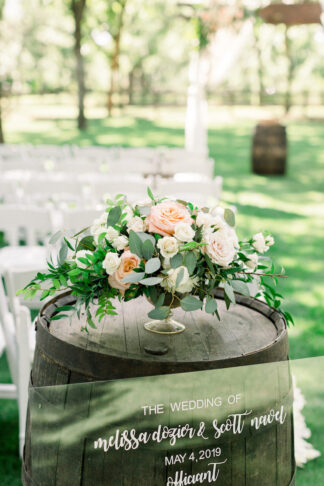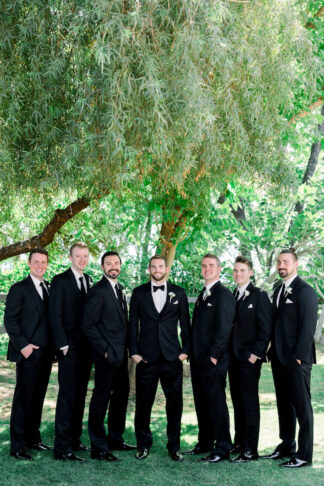 We had a string quartet that played Can't Help Falling in Love as we walking down the aisle that was very sweet. We wanted to keep the ceremony classic but also tell our story, and Liz did a perfect job!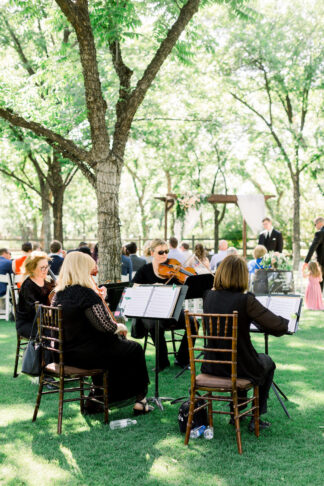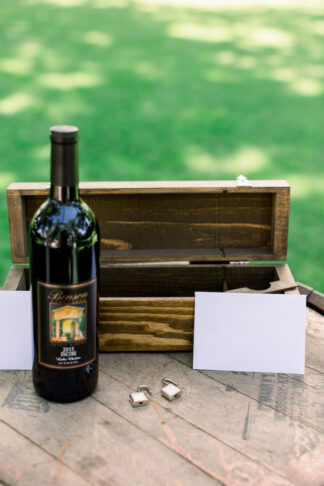 We chose the wine box ceremony for our unity as we shared many memories with guests and each other over a bottle of wine that it seemed fitting.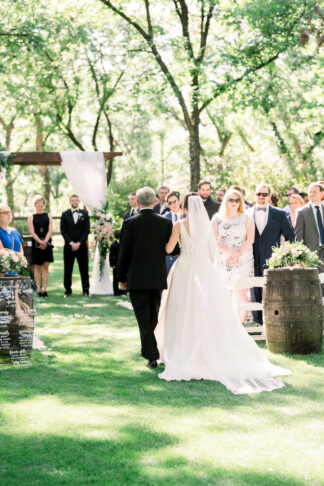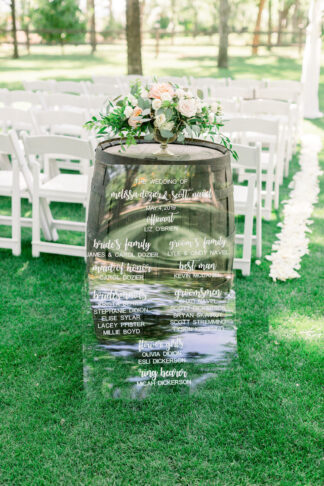 We were able to personalize our vows and the officiant was able to rephrase some of the classic ceremony phrases and readings to make it more modernized to satisfy us millennials.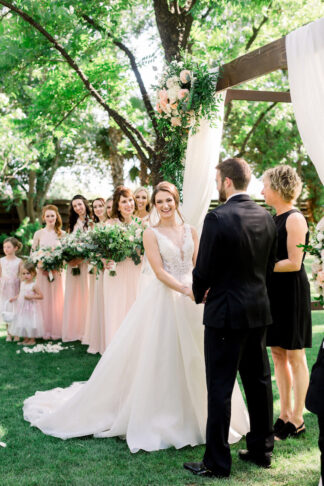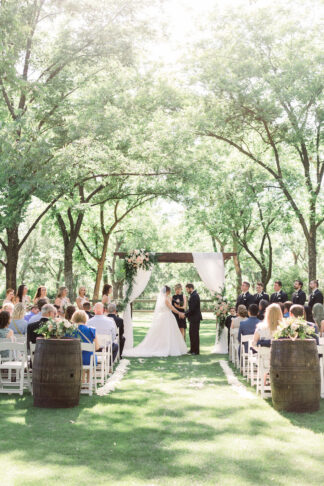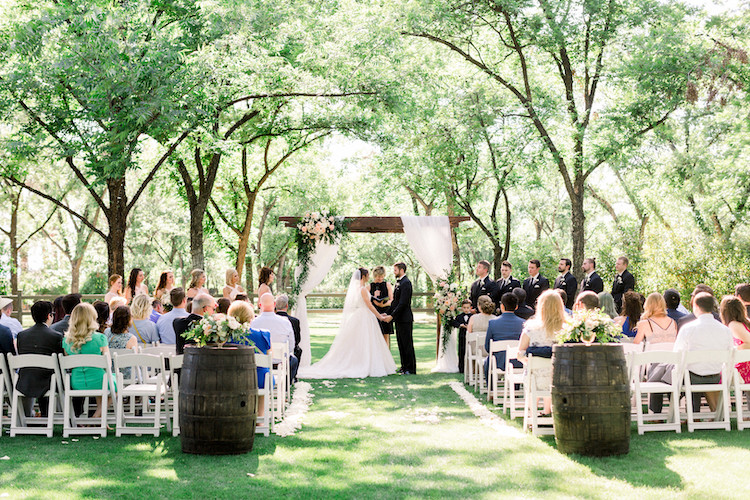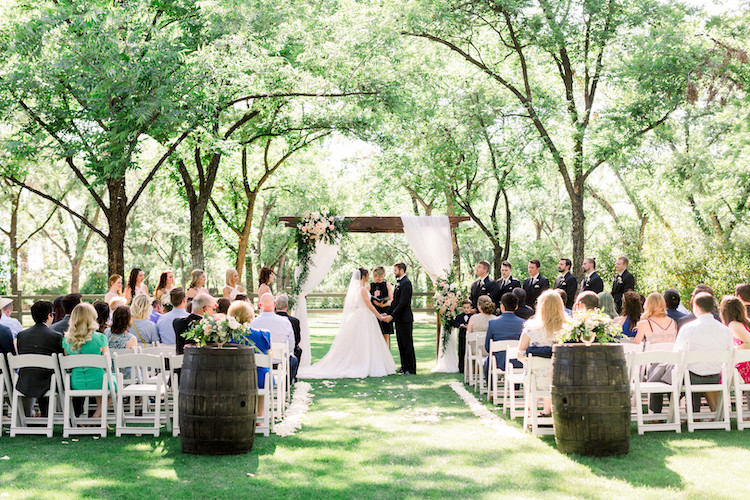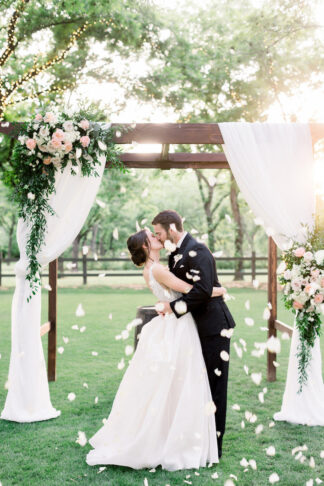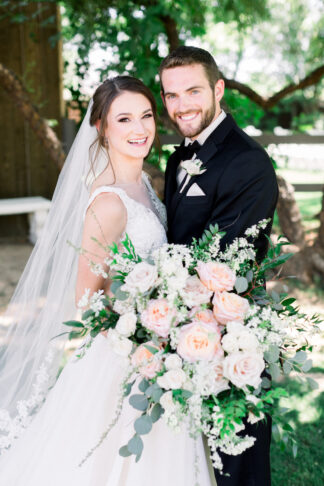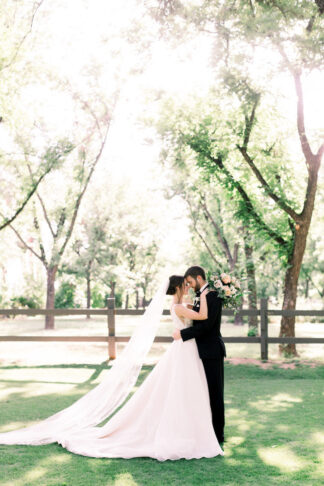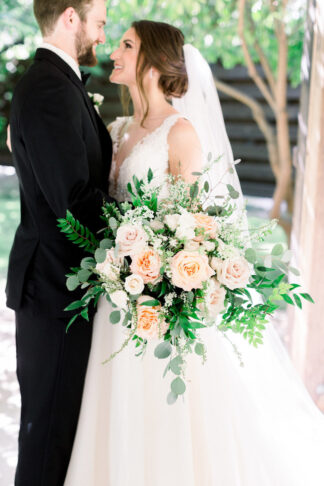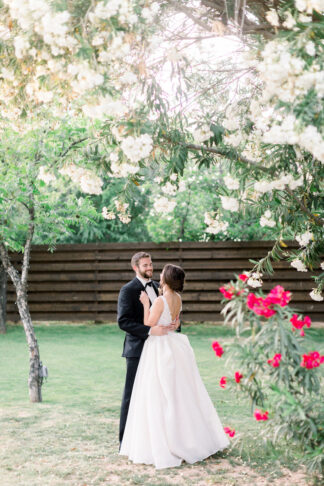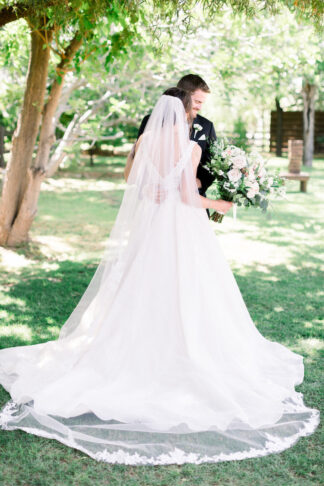 For the reception, we kept it simple by having a buffet dinner with dancing to follow.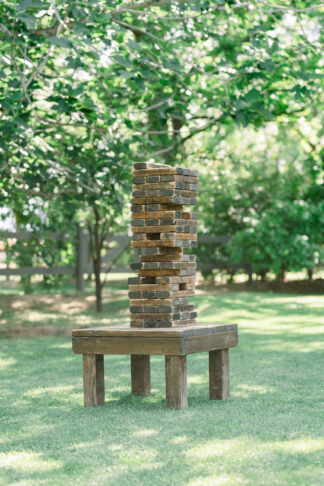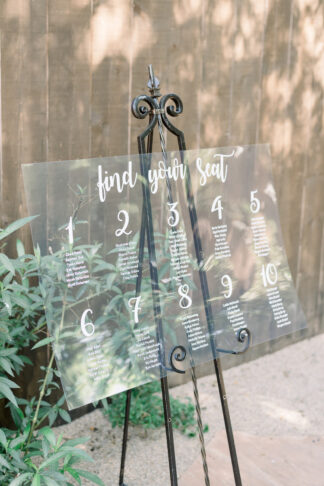 The lawn games at happy hour were a fun addition and the lights on the trees were perfect for a romantic evening.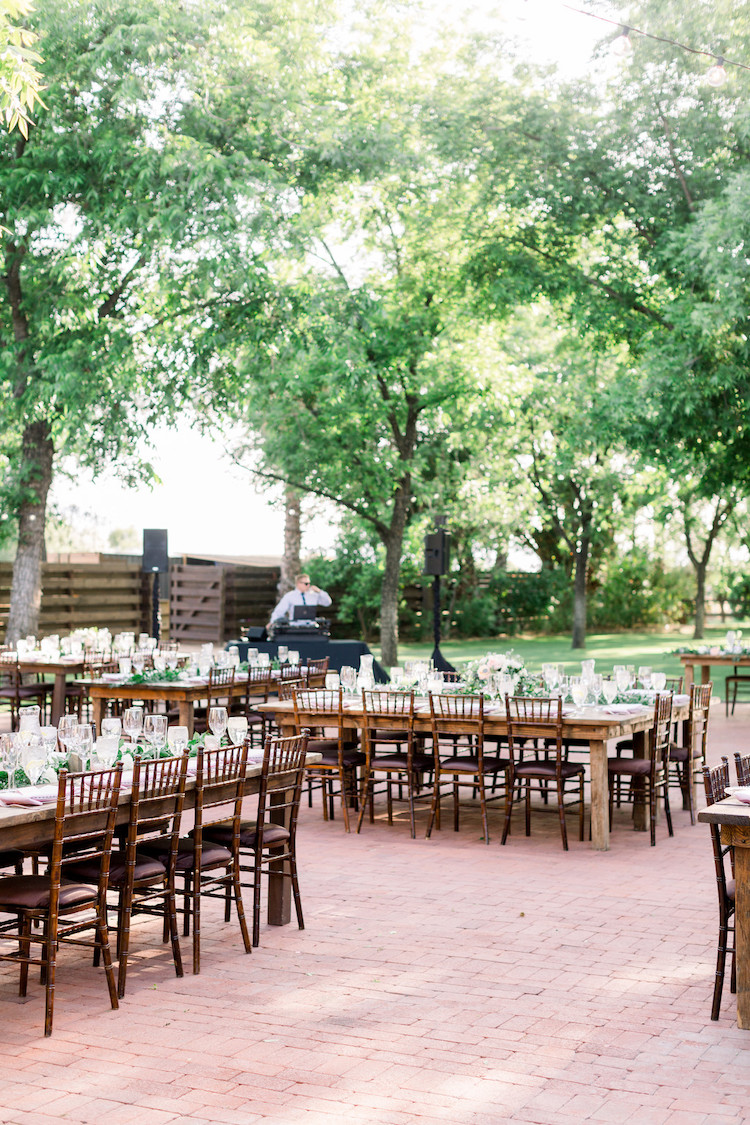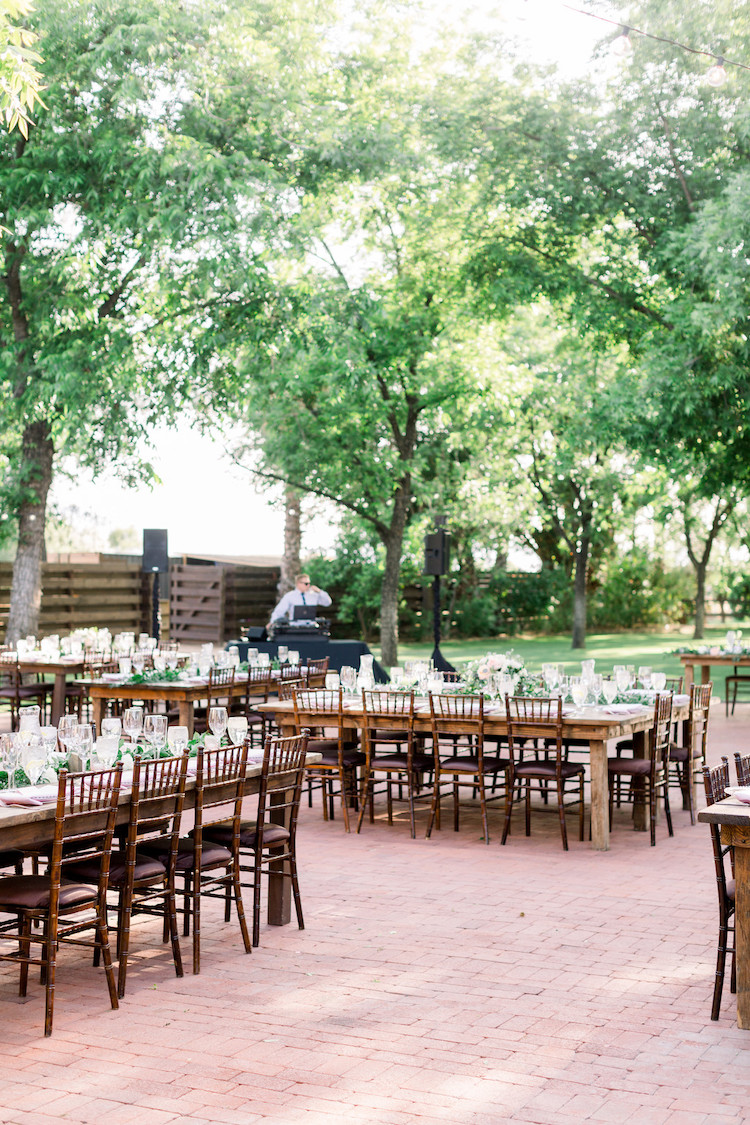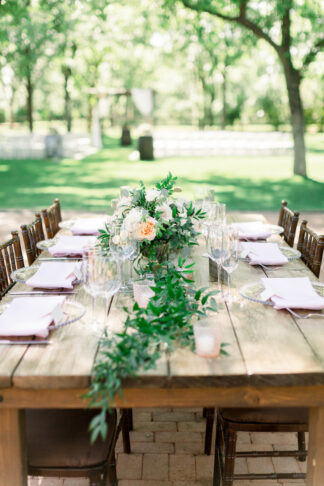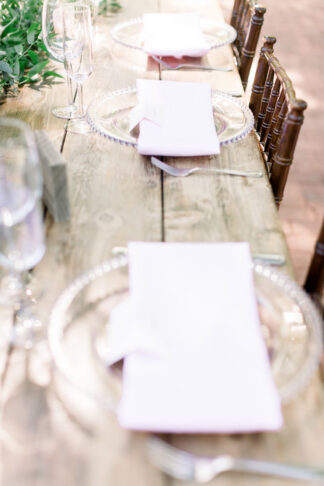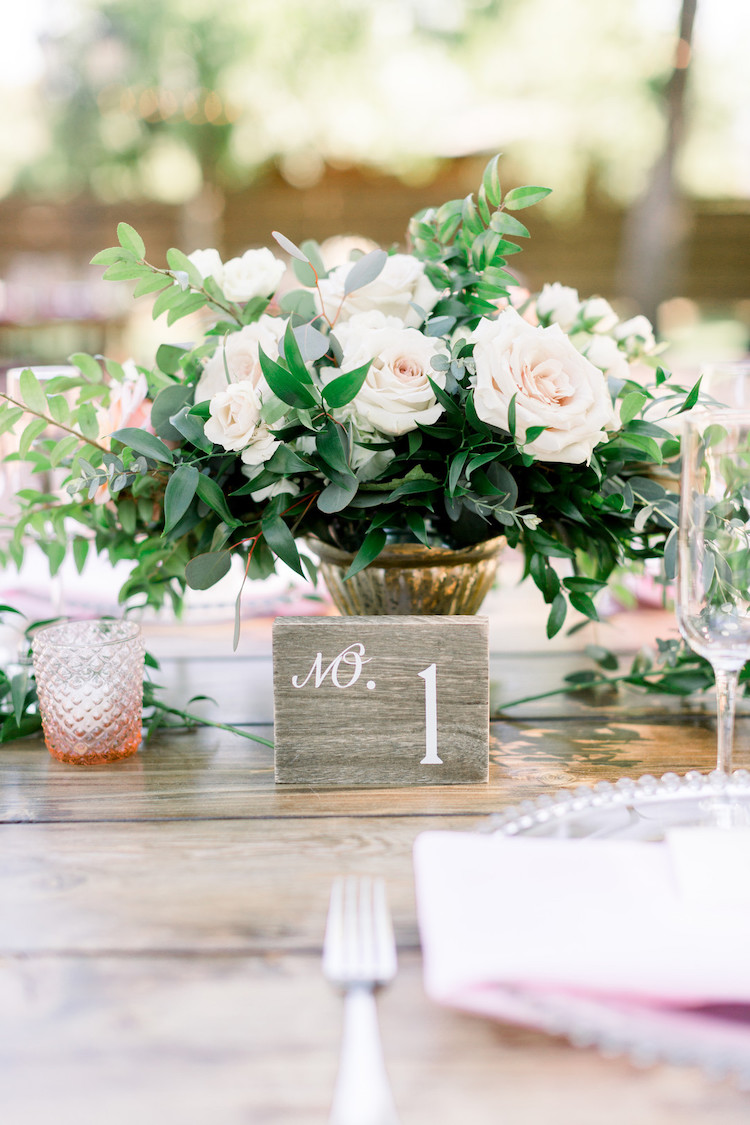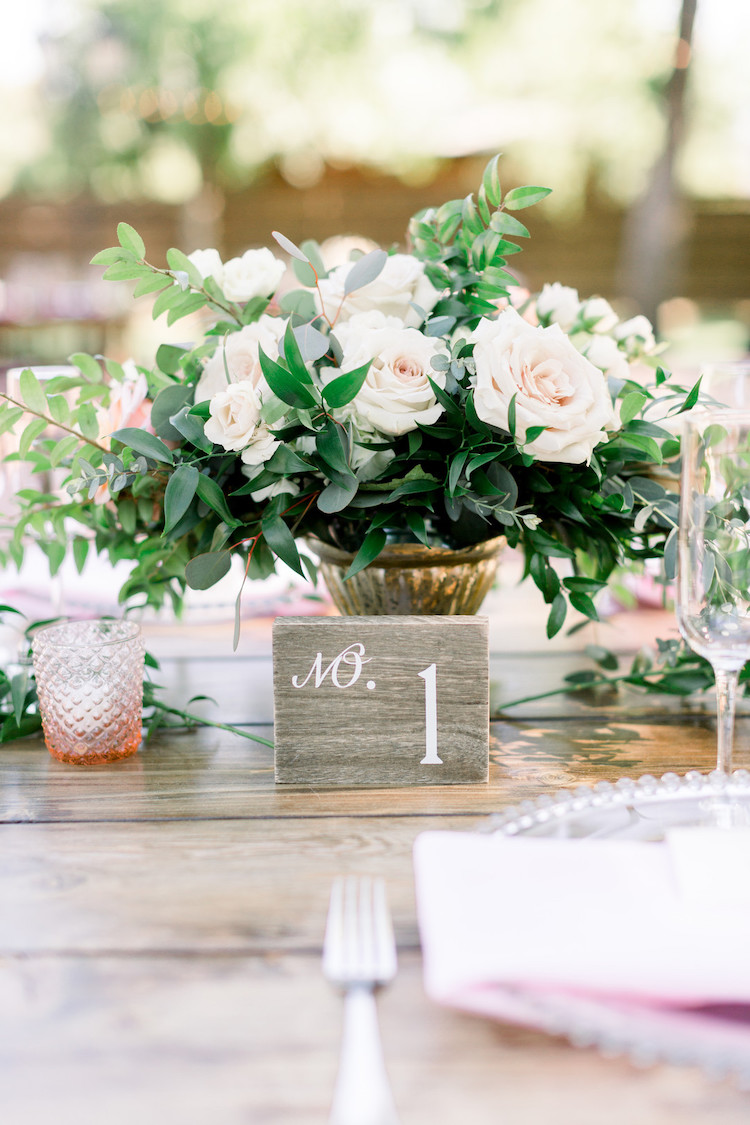 I wanted the tables to be as lush as the surrounds so we decorated with vases of flowers on some tables and garland with interspersed flowers on others all complemented with the blush votive candles.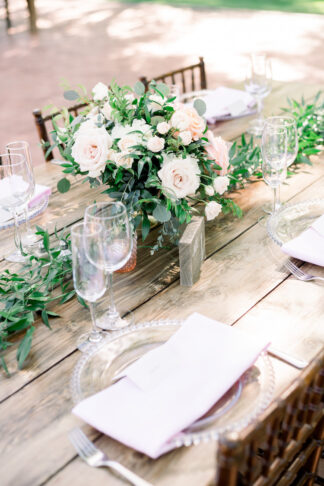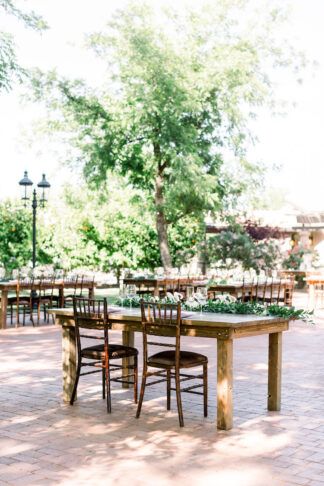 Because 90% of our guests were from out of town, we planned the seating so our guests and bridal party could sit with familiar faces.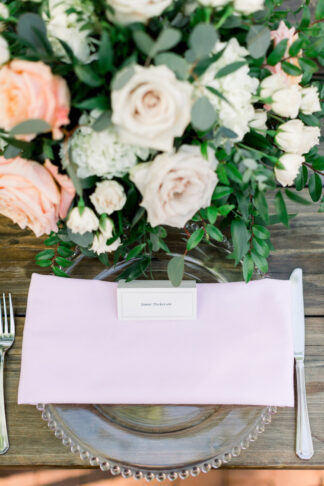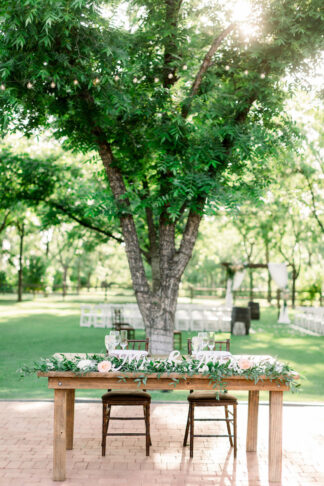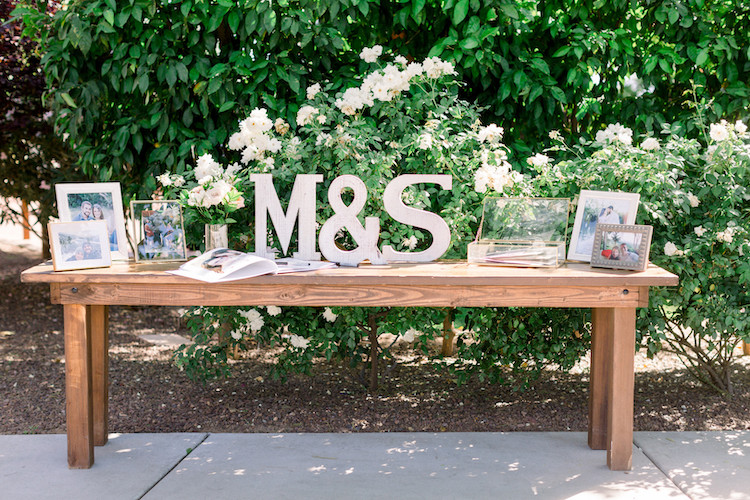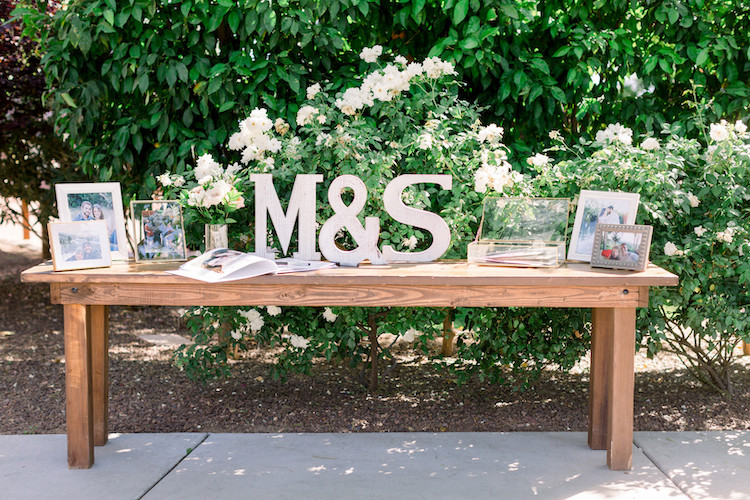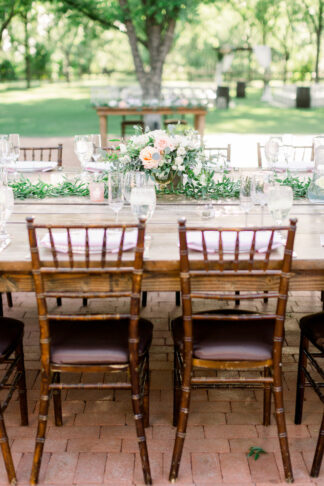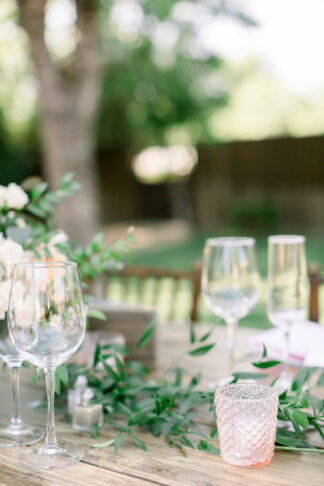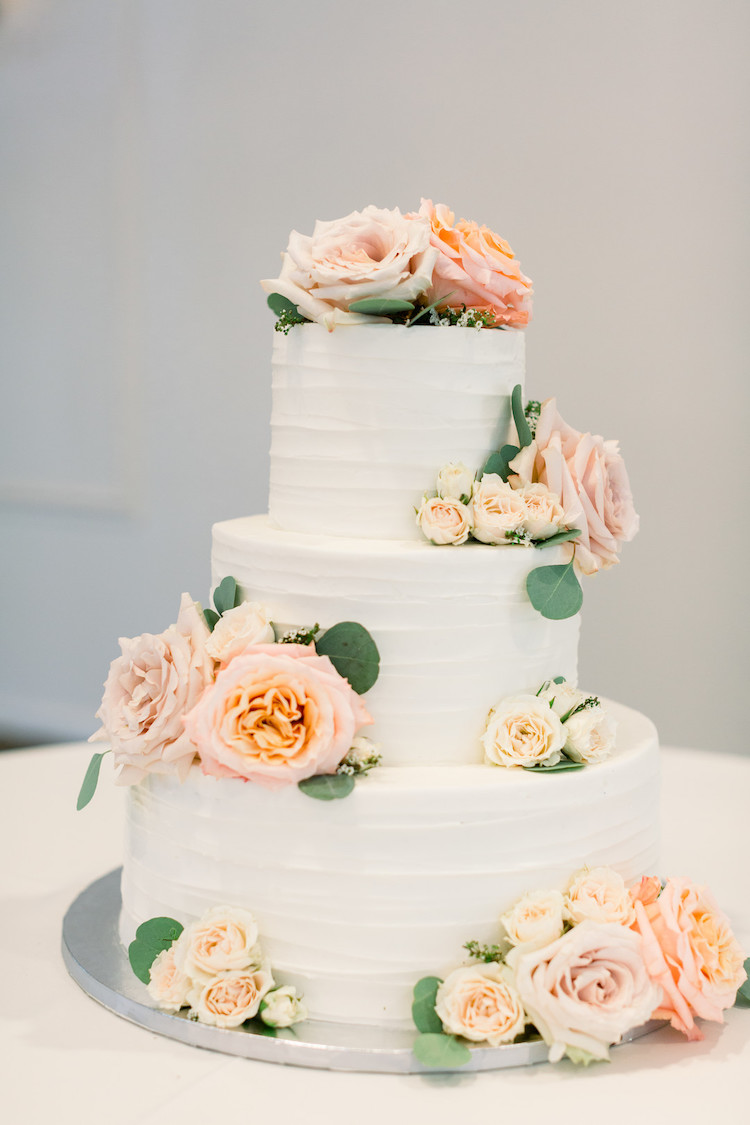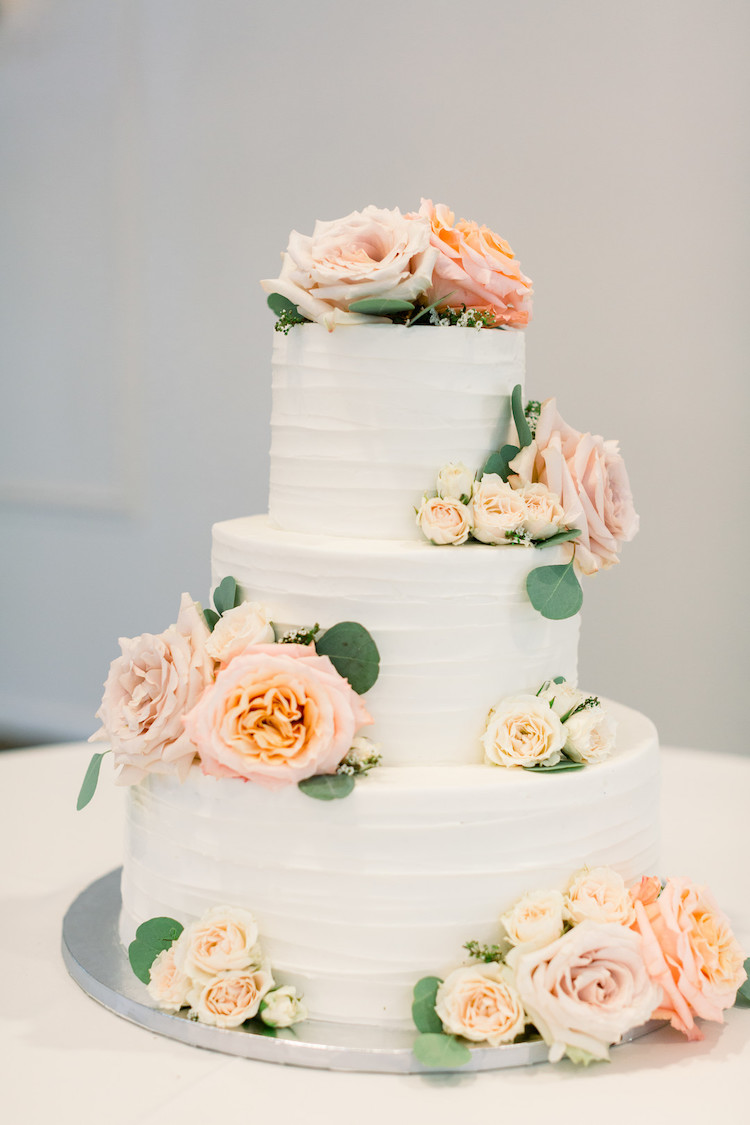 Wedding Planning Advice:
For wedding planning and controlling costs, you have to be flexible and realistic. It's easy to get caught up in everything and have budgets exceeded. Revisiting our budget with every decision and communicating on what was most important to us was key.
Having a huge support system with Scott and my bridesmaids was very helpful for getting through those stressful moments. Remember that in the end, it's such a special day, many of the details won't matter.
Wedding Service Providers:
Photography: Jessica Q
Venue Venue at the Grove
Gown: Patience/ Mia Solano
Flowers: Wild Child Floral Design 
Hair and Make Up: Kensington Makeup- Diana
Wine box- ArrowSarah