WHITE LACE, SOFT PINK, DREAMY LIGHT AND LOVE ♥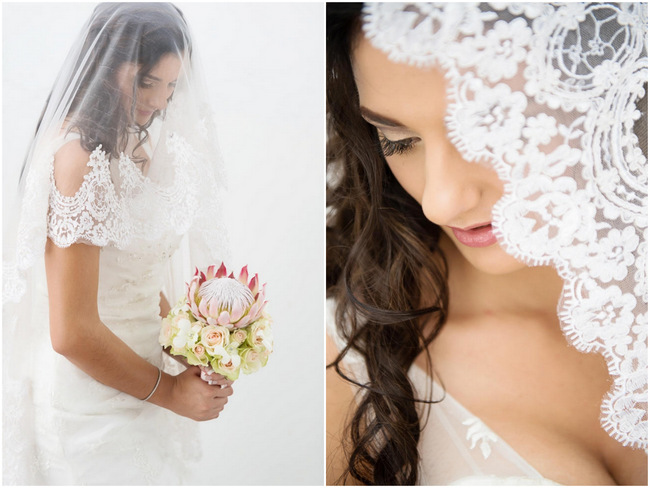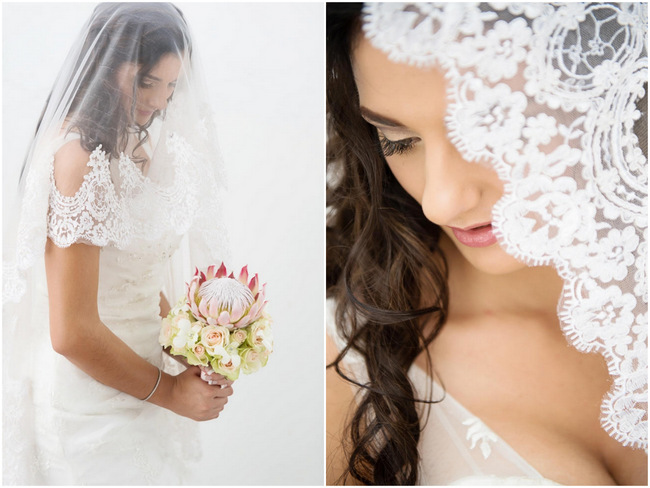 Zerilda and Johnny were introduced through a mutual friend who insisted that the two would get along. After getting to know each other over text before finally meeting in person, it was quickly obvious that their friend was right about the match! Today we share the dreamy photographs of their wedding day, elegantly captured by South African Wedding photographer, Stella Uys.
Their day was adorned in shades of soft pink, white and gentle grey, with lace detailing throughout. Zerilda chose a pale pink and cream bouquet made of roses and Proteas, as a tribute to her late grandmother, who loved Proteas. The pink flower also matched the sweet blush dresses worn by her flower girls. My favourite elements of the reception isthe grey and white five-tiered wedding cake which has the prettiest lace-like detailing.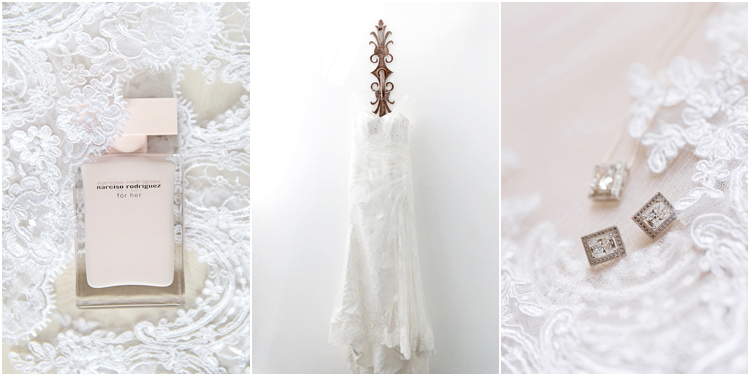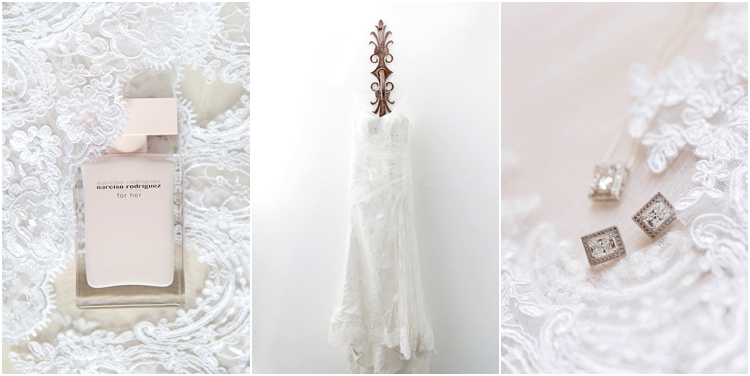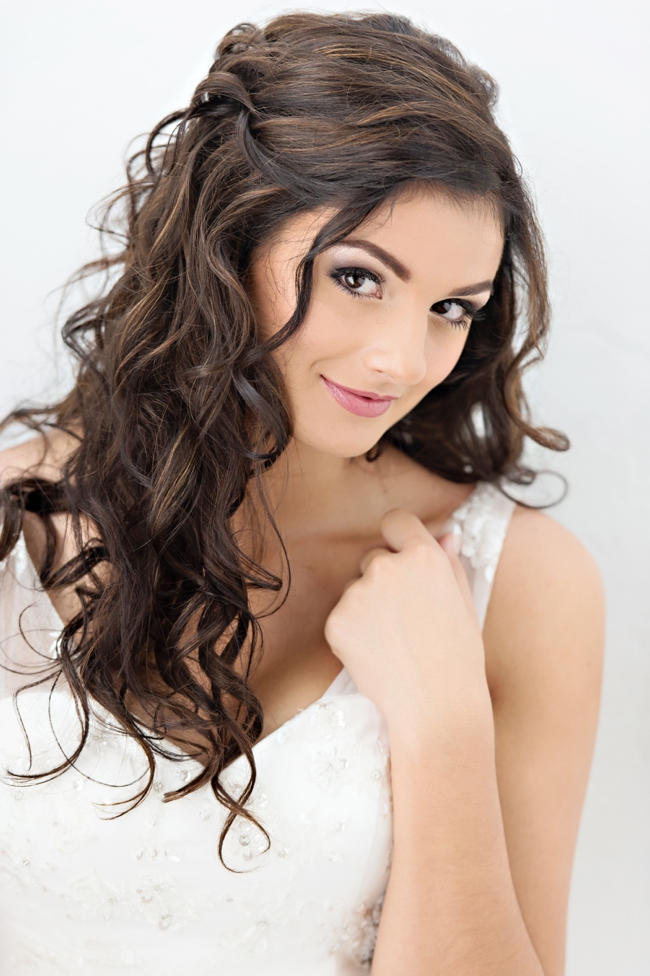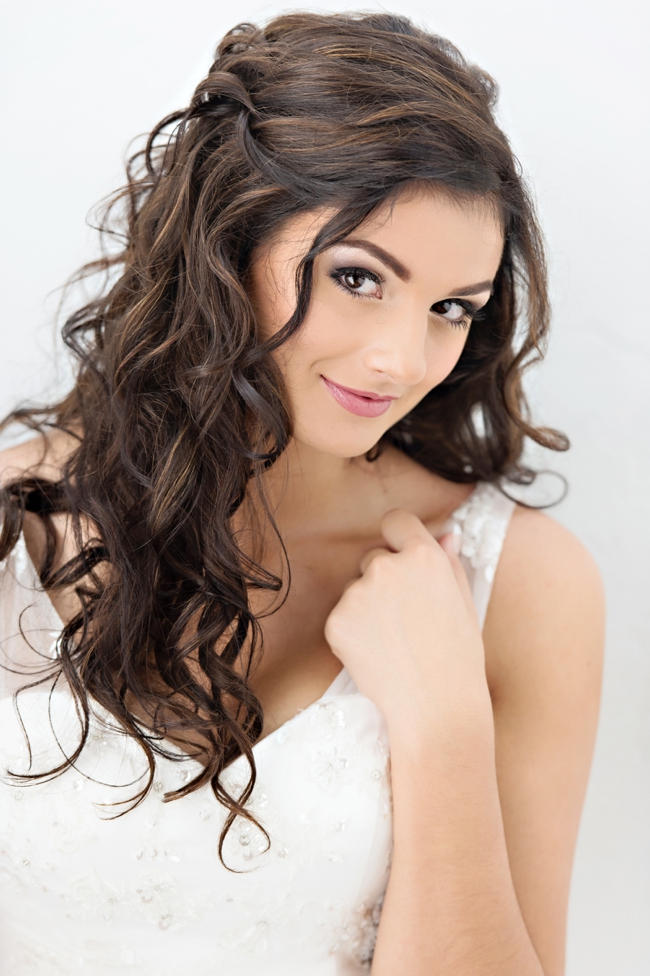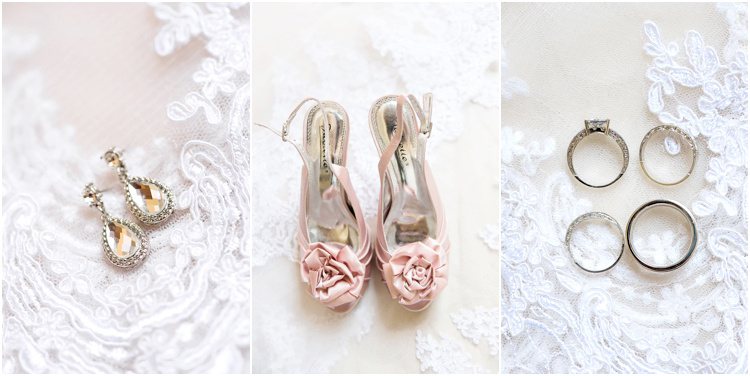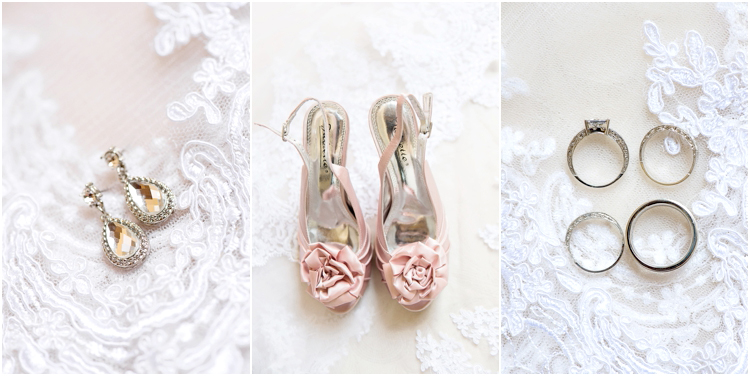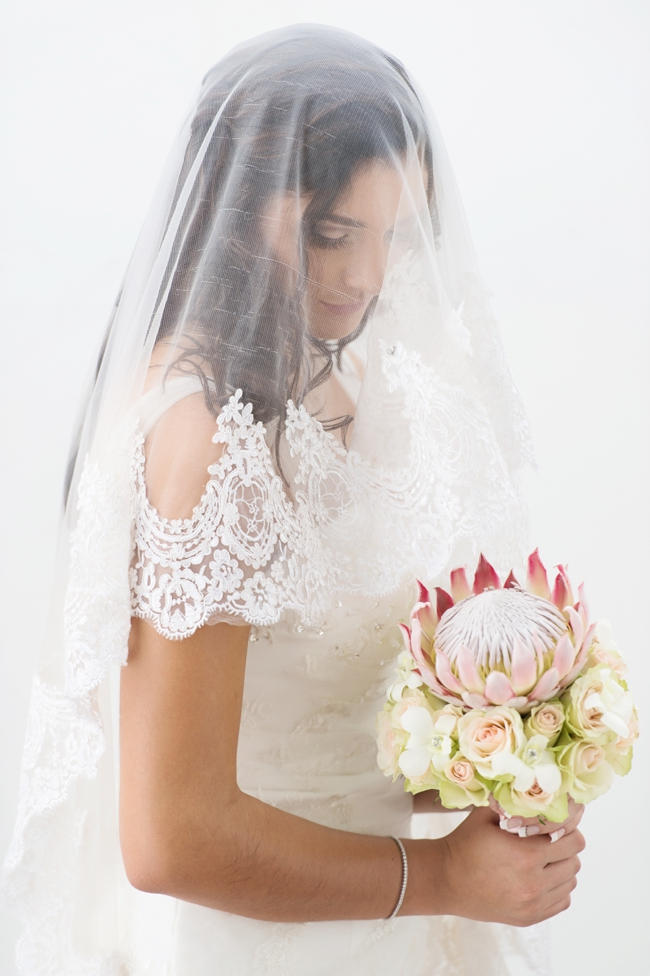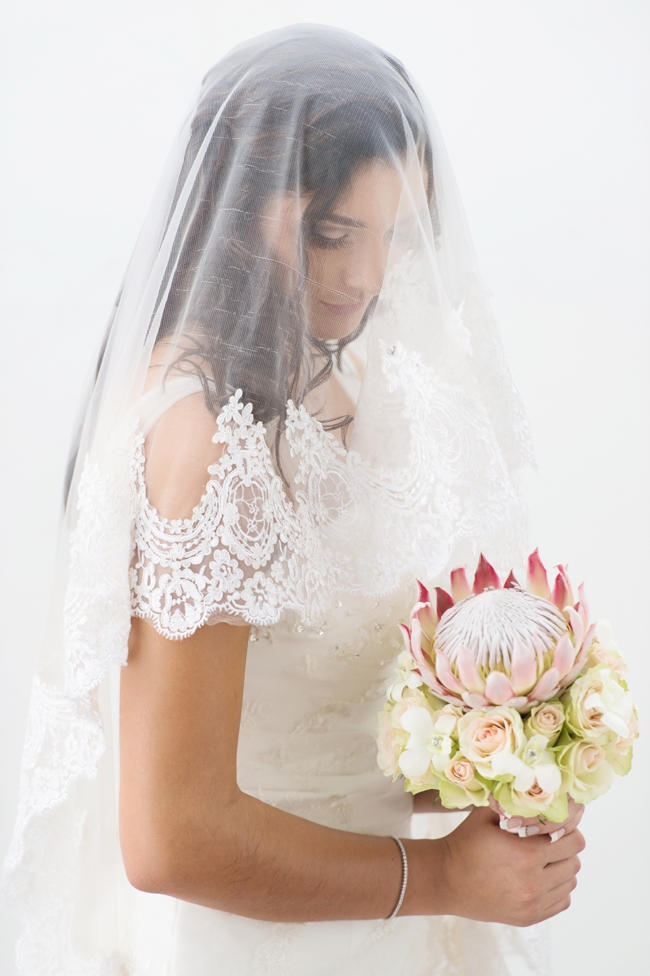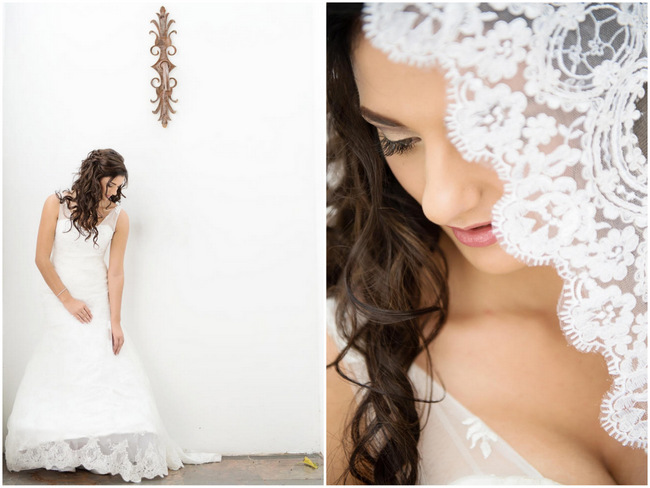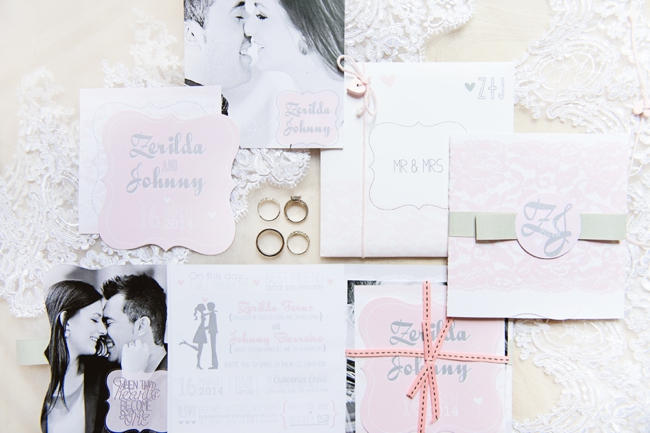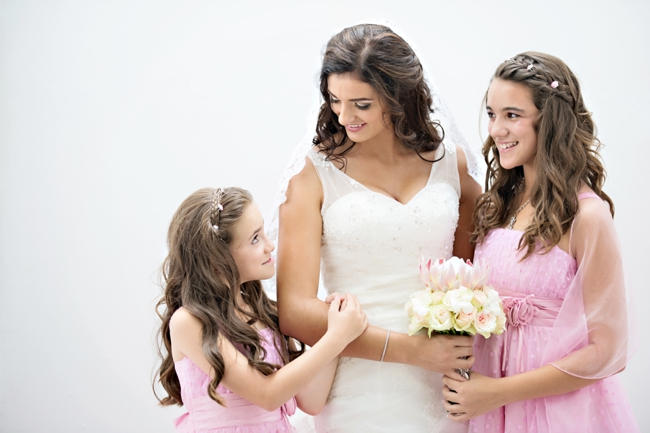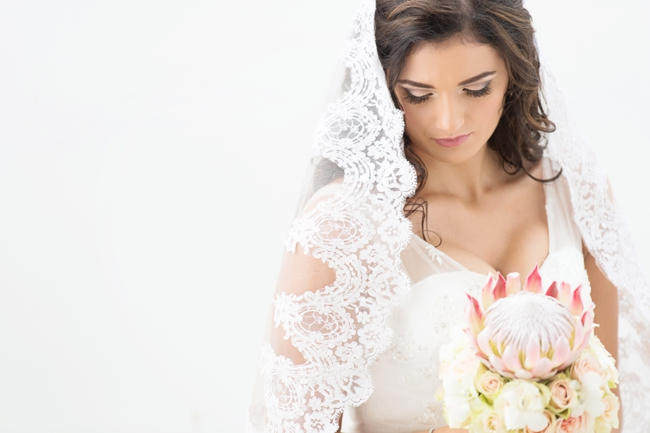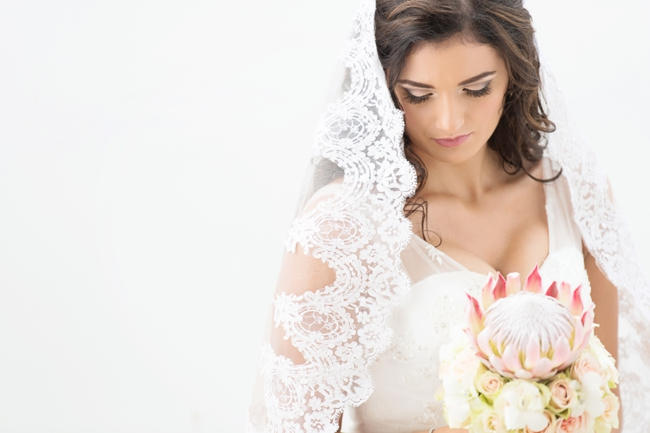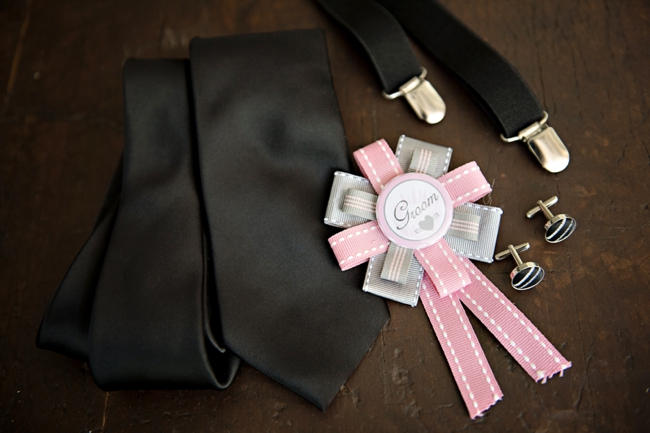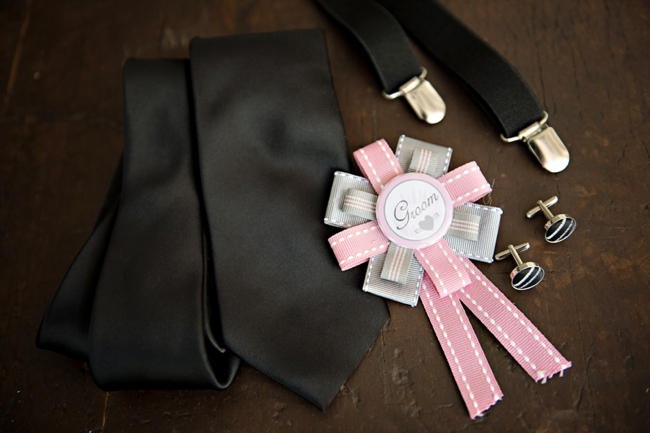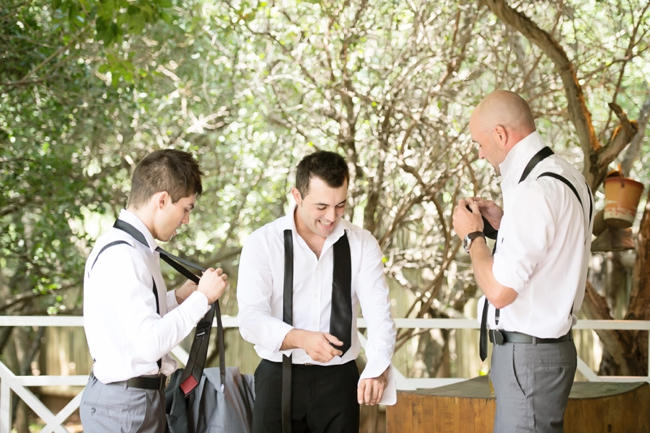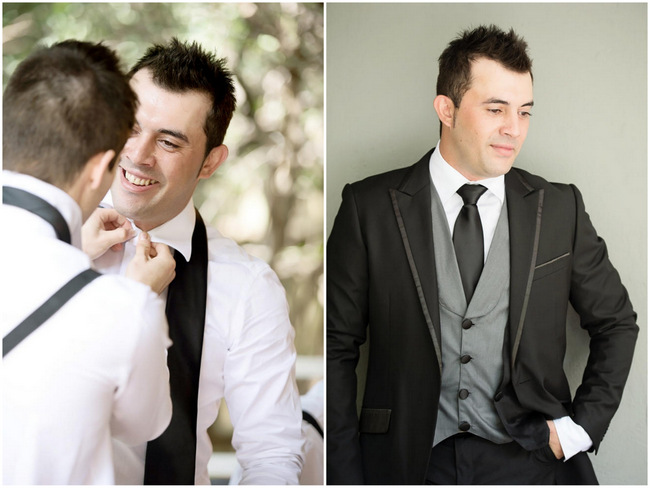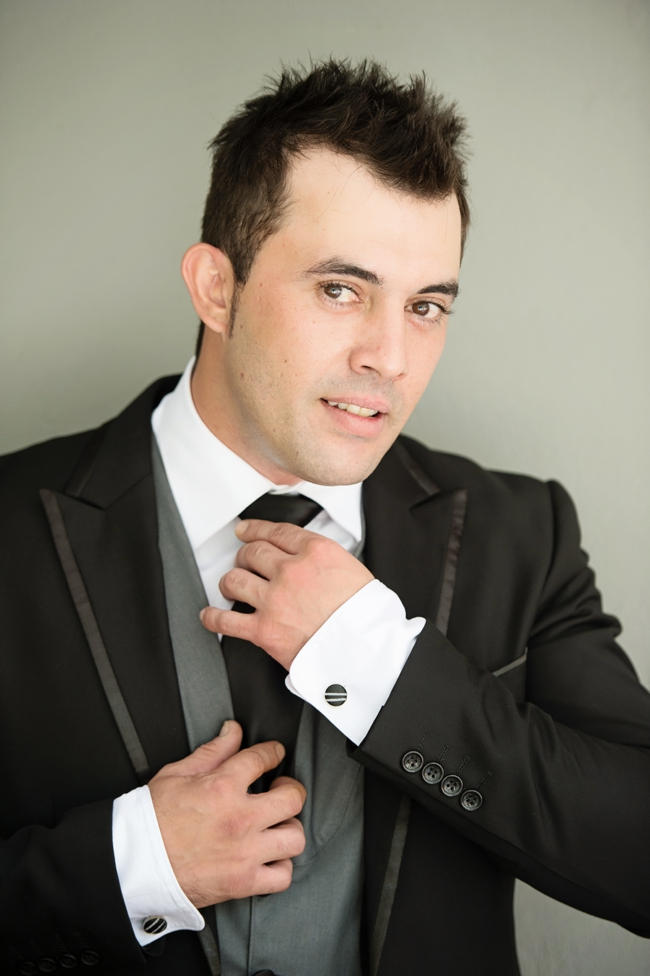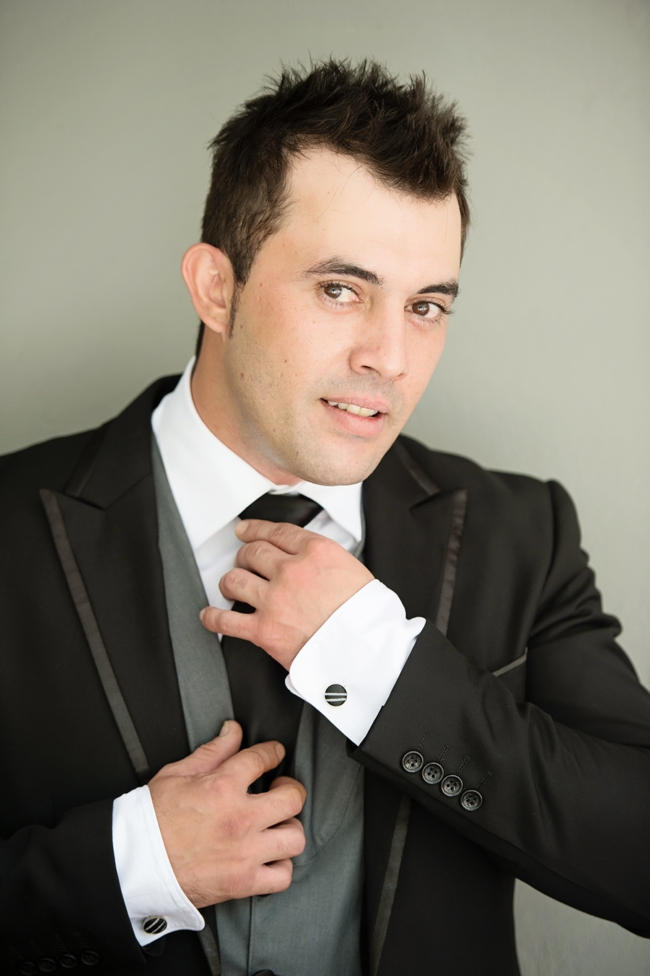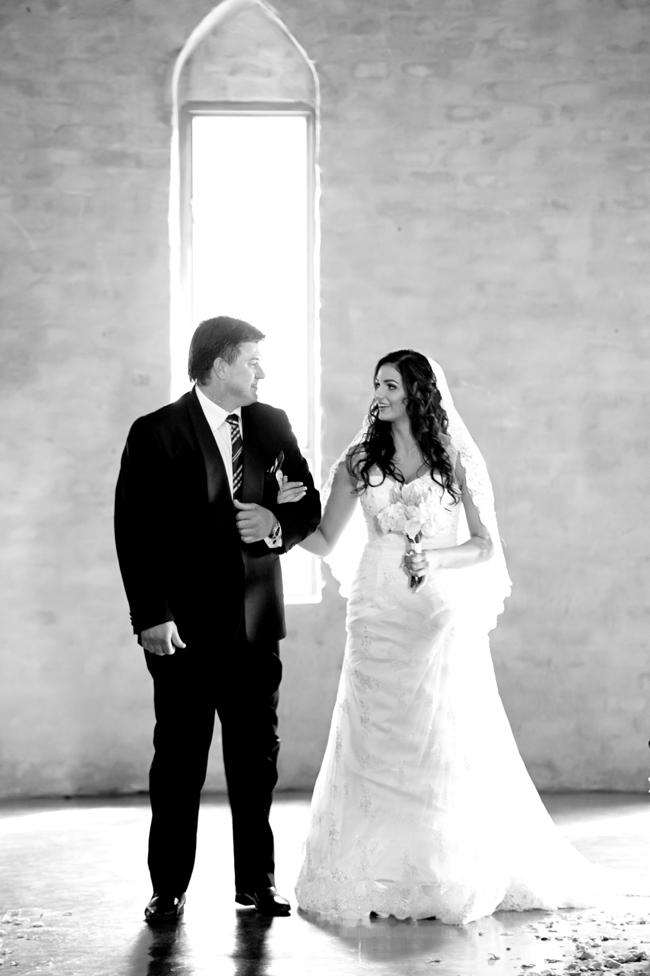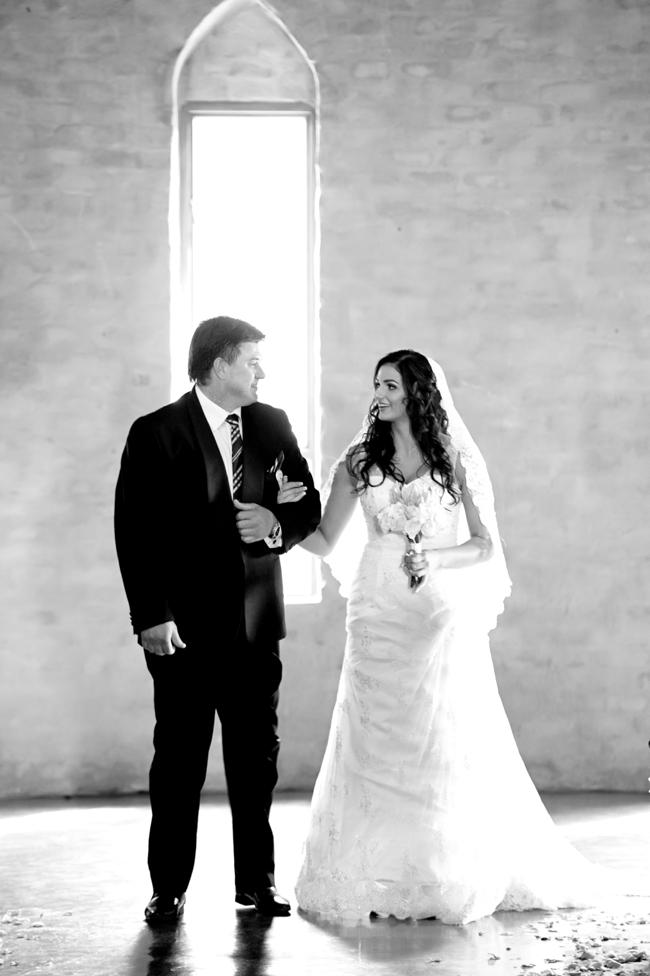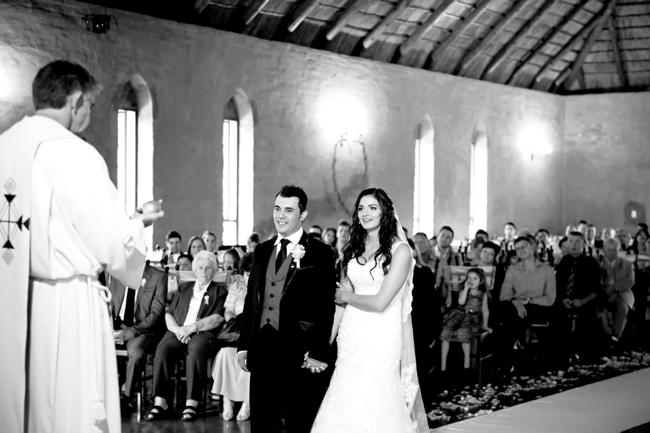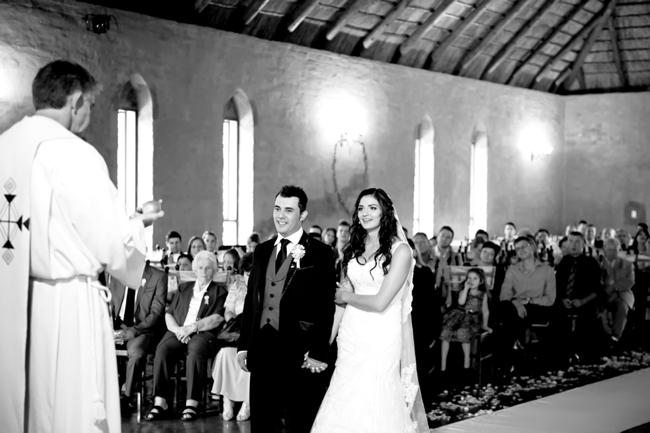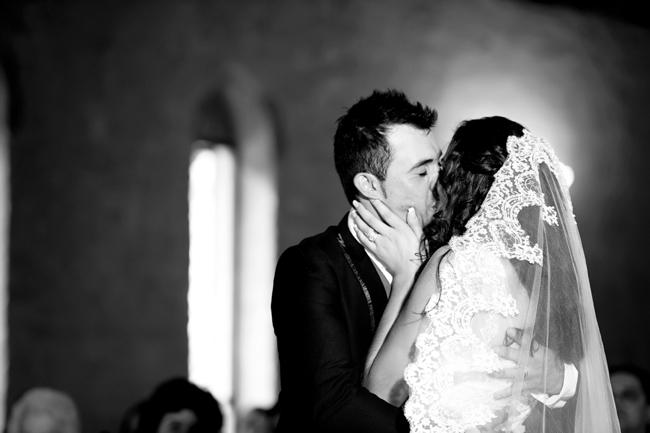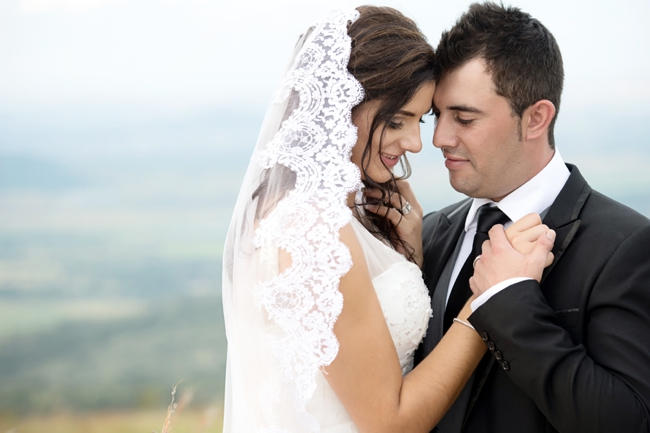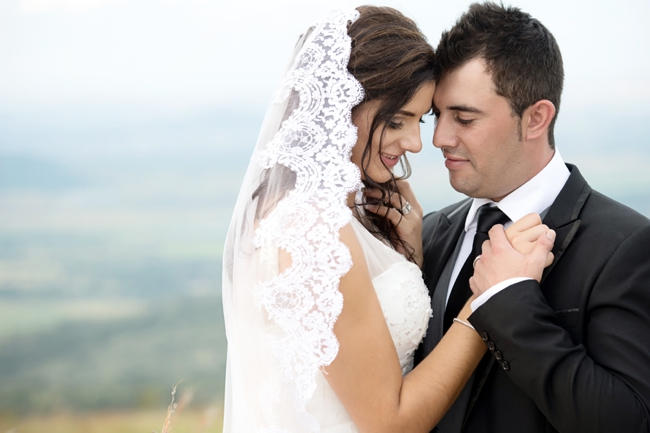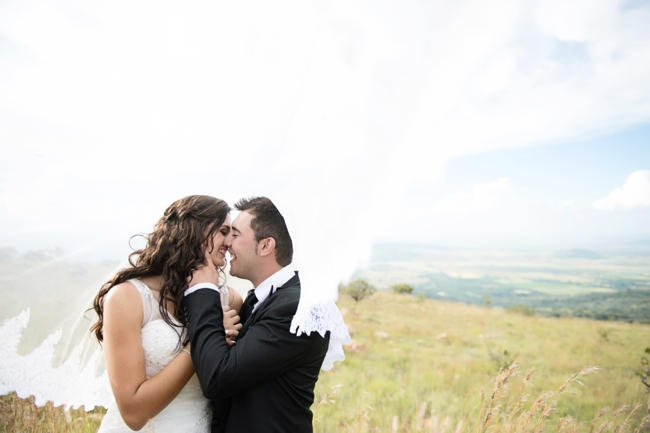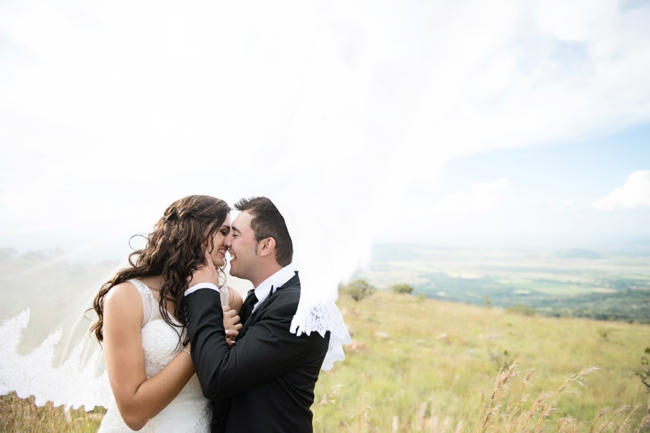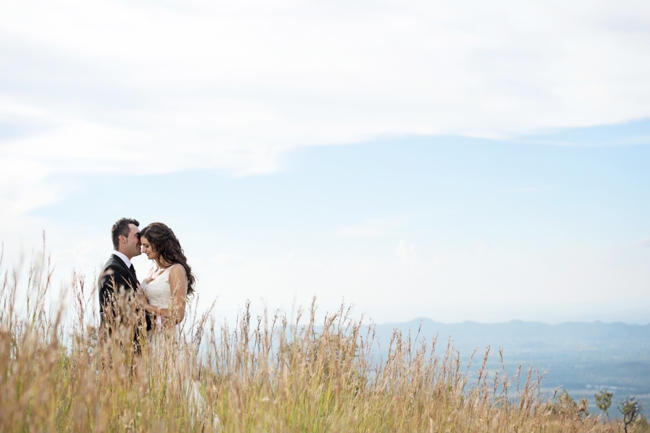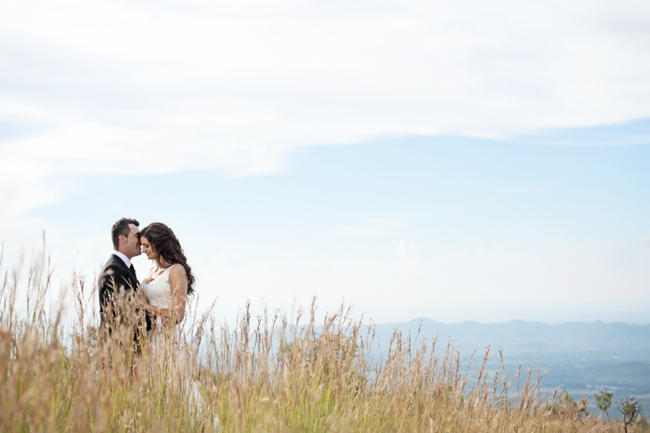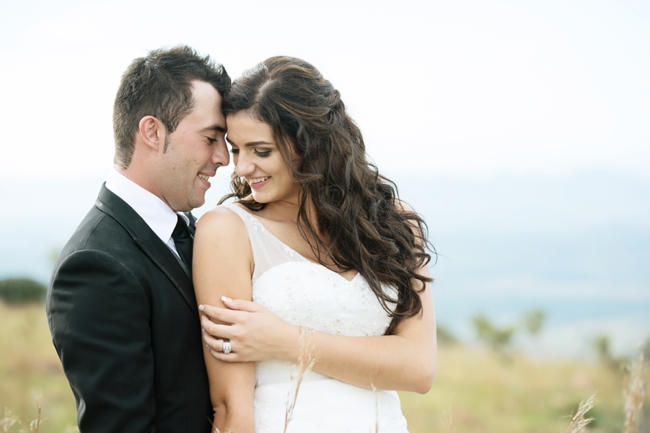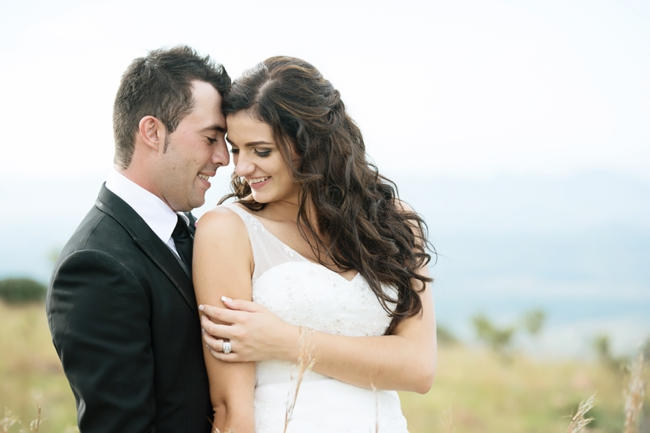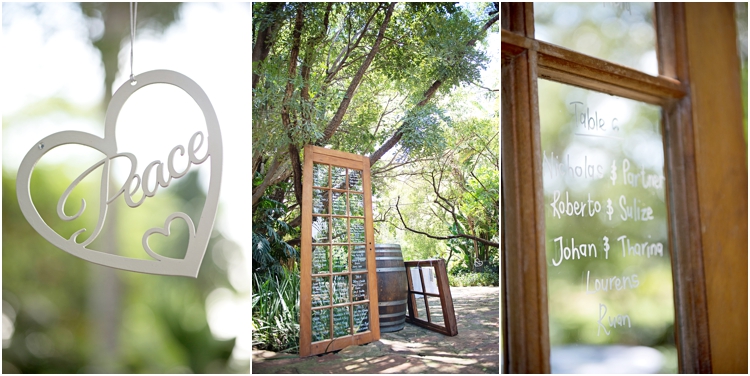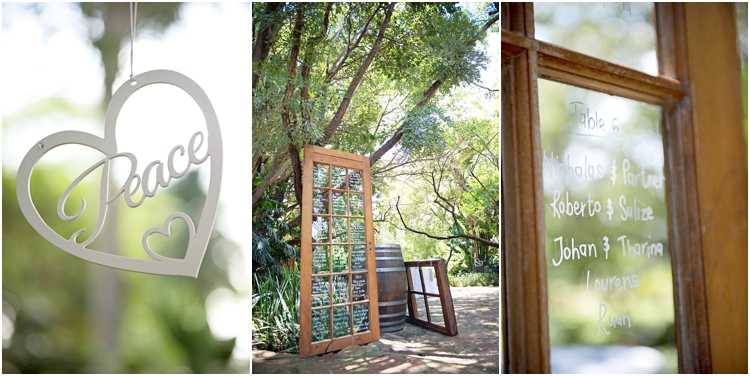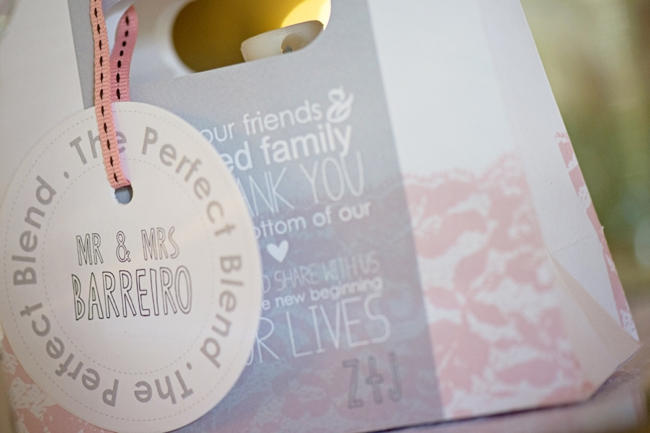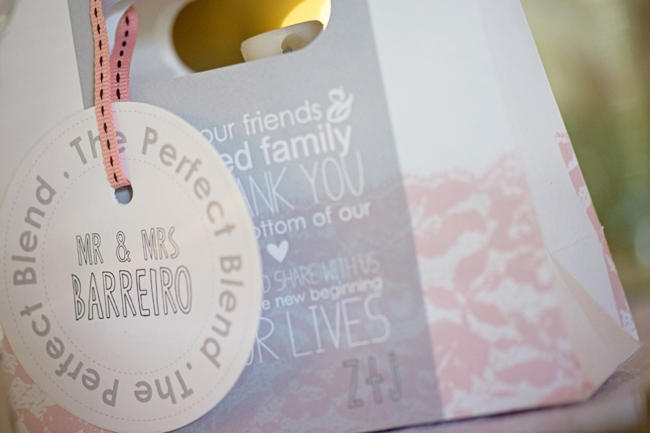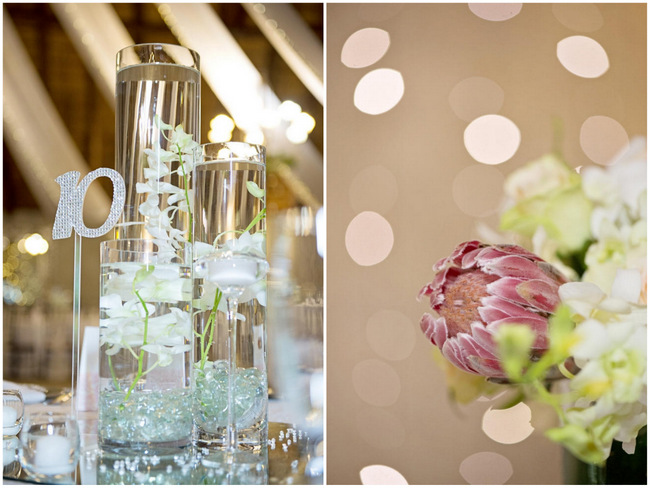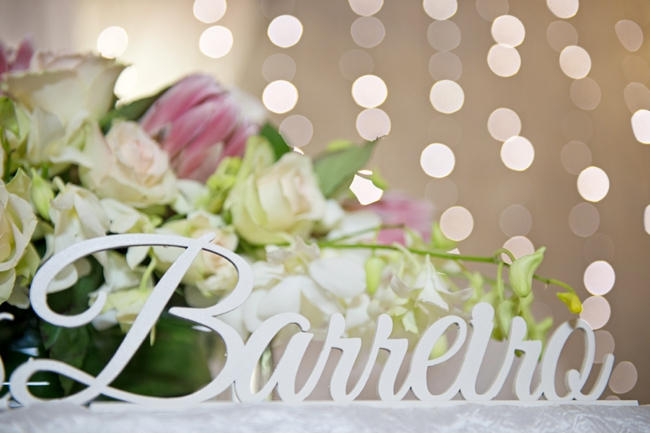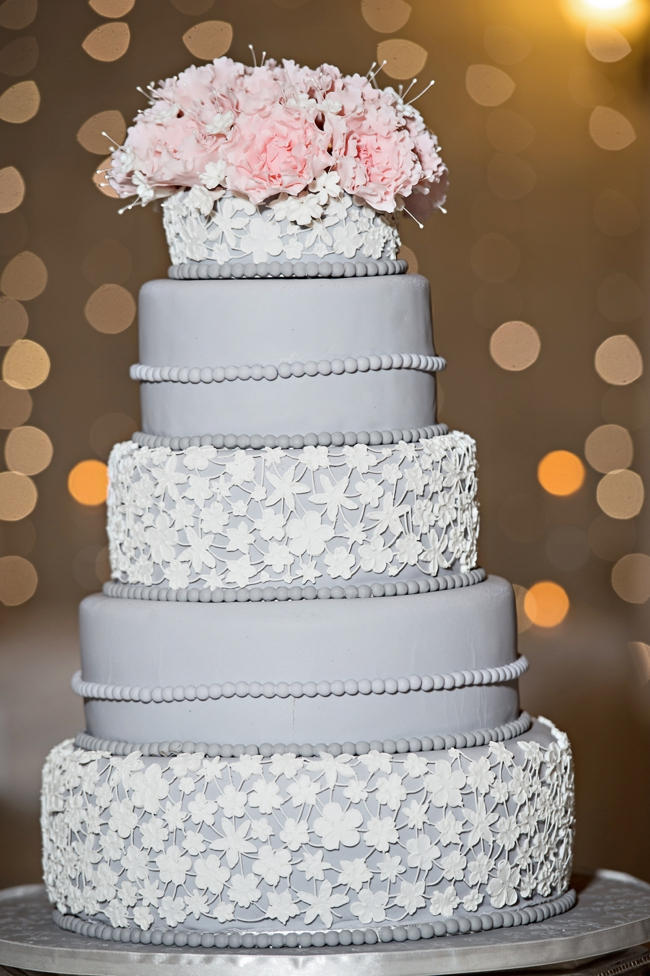 Their Love Story: Zerilda and Johnny were introduced by a mutual friend who insisted that the pair meet. After first spending some time getting to know each other chatting via text, when Johnny and Zerilda finally met in person they both knew their attraction was real. Johnny accompanied Zerilda to her cousin's wedding, displaying all the charm in the world. He was the finest gentleman and friend that Zerilda could've hoped for! Months went by, filled with gifts, flowers and enamourment, which gave Zerilda years of smiles and happiness. Ouma Yvonne later predicted that Johnny would be Zerilda's Pot se Deksel….. 
Their Proposal: After 5 years Johnny and Zerilda had moved into a home of their own. It was around this time that Zerilda was lucky enough to win a trip to Paris for two! In France the pair walked the streets of Paris, hand in hand like lovers do, admiring all the beautiful buildings and scenery. They decided to visit The Eiffel Tower, situated in the "City of Love". Zerilda could not wait to get there. After they reached the top of the Tower, Zerilda found Johnny down on one knee asking her to marry him. Even though they were surrounded by many strangers, the rest of the world disappeared for that moment and Zerilda shouted YES!!
Brides Attire: I wanted something stylish yet comfortable seeing that my hair is naturally long. My dress will forever be in my heart as the name of the gown I wore was the same as my beloved late grandmother's – Yvonne. I knew that wearing this dress on the day would be a beautiful reminder of my gran. For my bouquet I wanted a soft yet romantic arrangement. The Protea was another tribute to my grandmother, as it was her favourite flower!
Grooms attire: Johnny wore an amazing black suit with a double undercoat matching the groomsmen's grey suits. He look so handsome!
Wedding Ceremony: I walked down the aisle to Train's  Marry Me. Everything was white with beautiful Protea's decorating the church aisle.
Wedding Planning Advice:
Just relax and let it be! Everything will be perfect – at the end of the day its about you and your husband and the meaning of marriage!
Stand Out Vendors: Our photographer, Stella Uys, was just beyond amazing! She captured our special day beautifully!
Here are a few more pretty pink weddings to inspire you with dreamy details and if you're looking for South African Weddings to adore, head on over here.
♥ ♥ ♥  Credits: ♥ ♥ ♥
Photography: Stella Uys | Venue: Cussonia Crest | Videographer: Romanza Wedding Films | Dress:  Chiqwawa | Brides Hair & Make-Up: Melissa Minne Bridal | Flowers:  Oopsie Daisy Flowers | Cake: Sugar Smith Cakes | Music: DJ Manny | Stationery: Paper Explosion