It's Lazaro Wedding Dress Drool Day ♥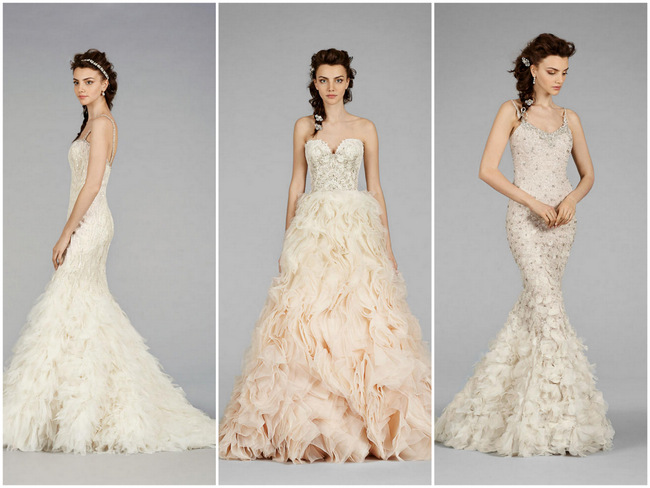 If you're hunting for decadence, drama, dreamy details and row upon row of ruffled loveliness in a wedding dress, then the Fall 2014 collection from Lazaro will leave you weak at the knees.  The collection showcases gowns adorned with luxurious bead work, ethereal pastel shades and sensual fabrics. It's flirtatious. It's feminine. Yup, it's Lazaro. Need I really say anymore?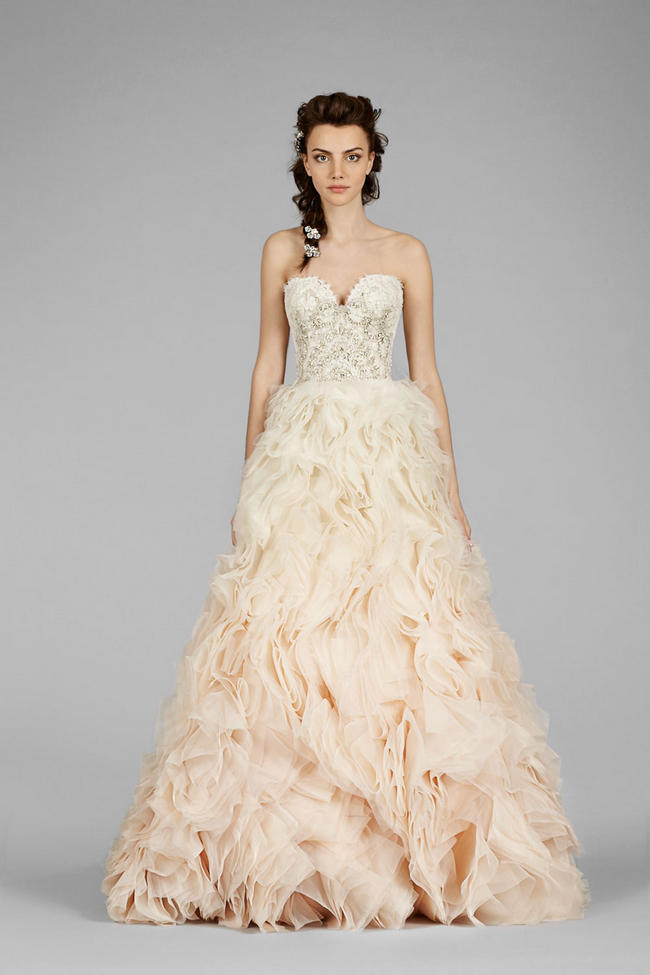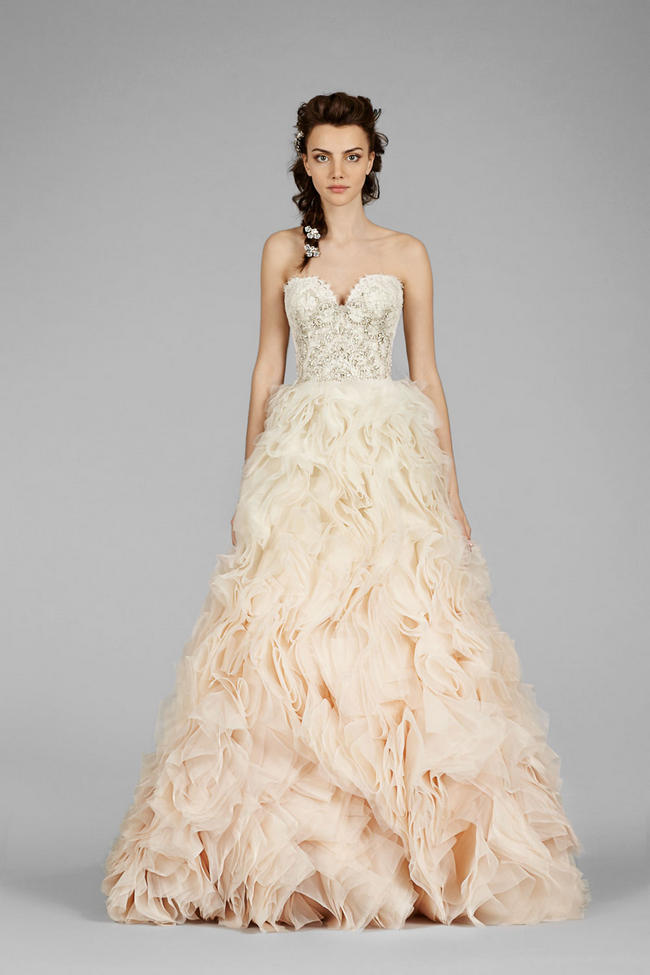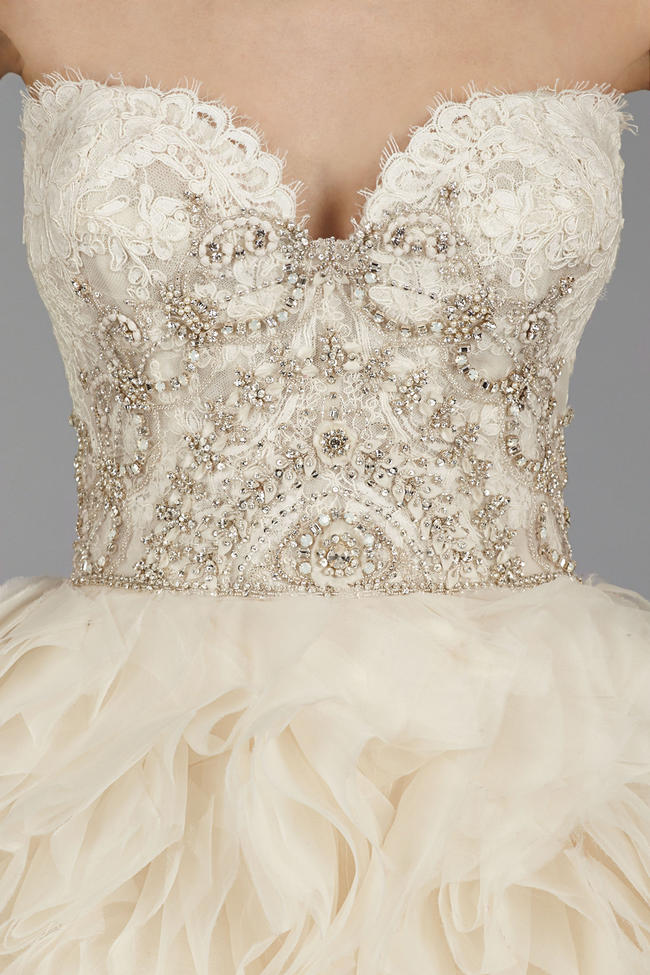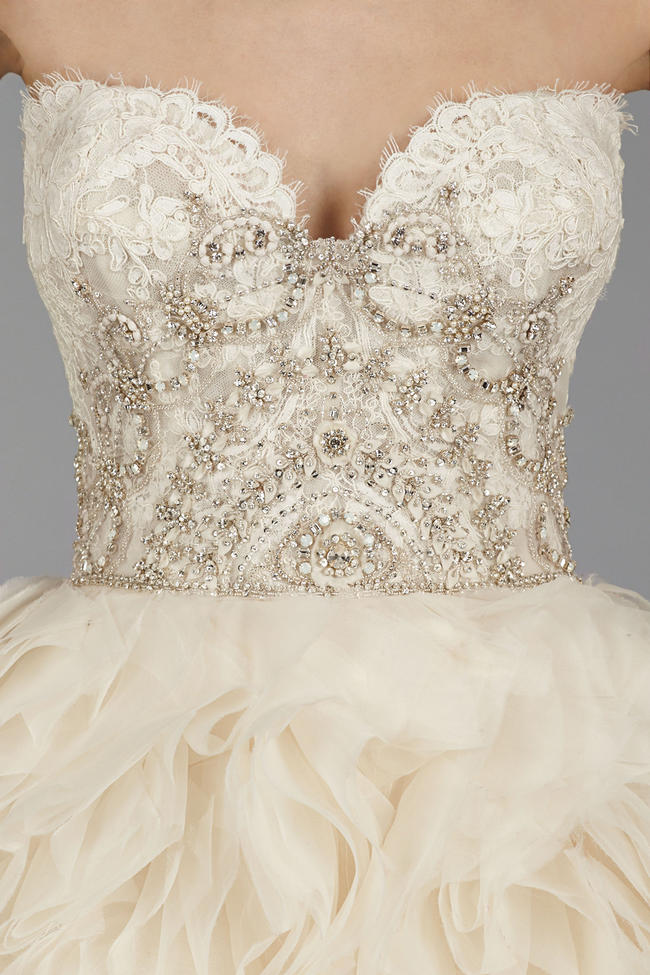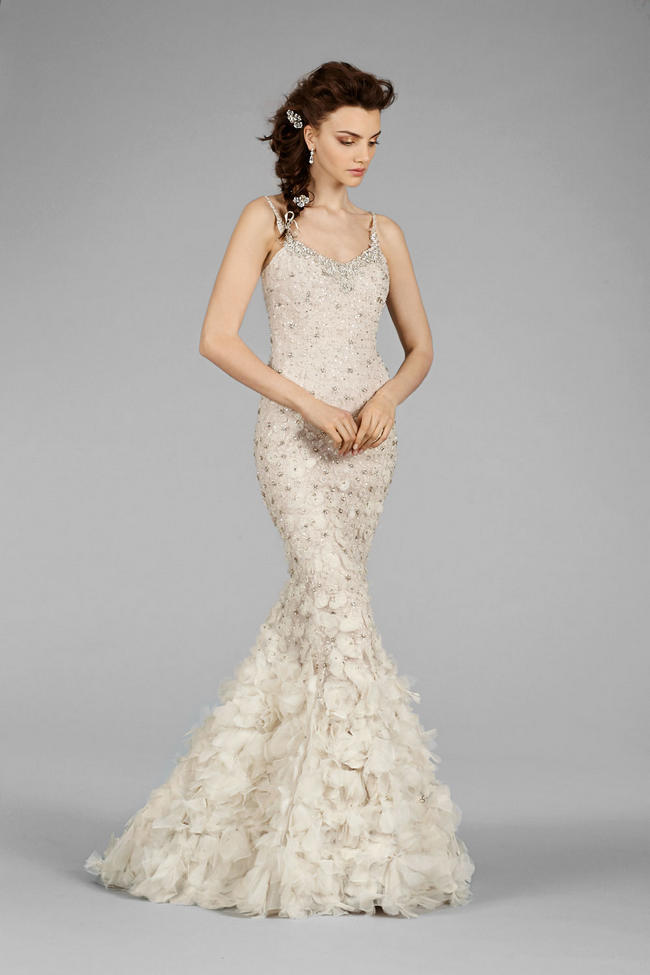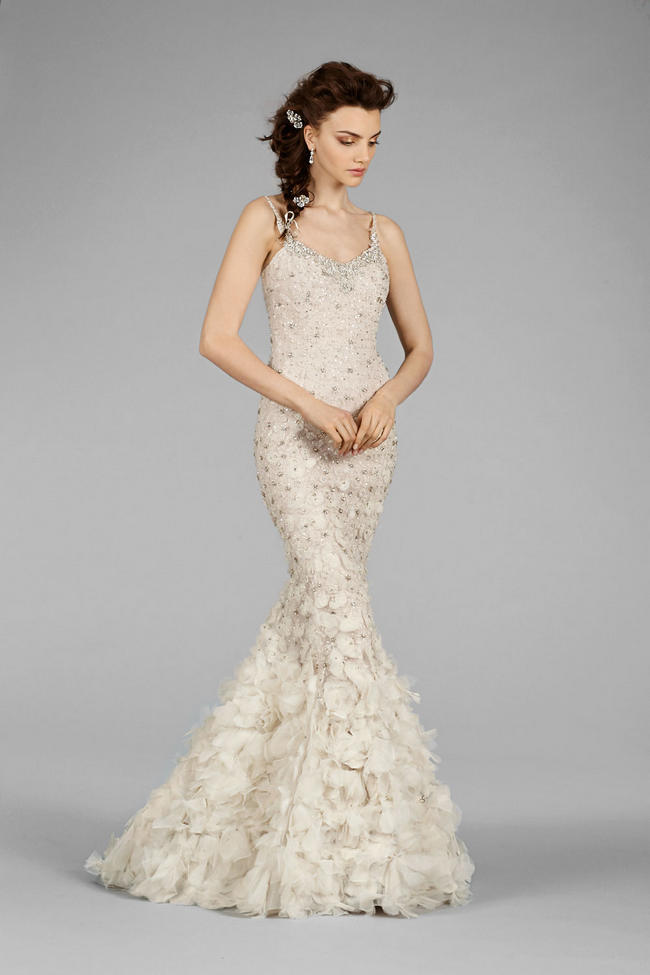 Lazaro 2014 Fall Wedding Dress Collection
And, JLM couture have just released the sweetest snaps of Lazaro's latest bridal gown collection which are really kind of like a candy-floss dream.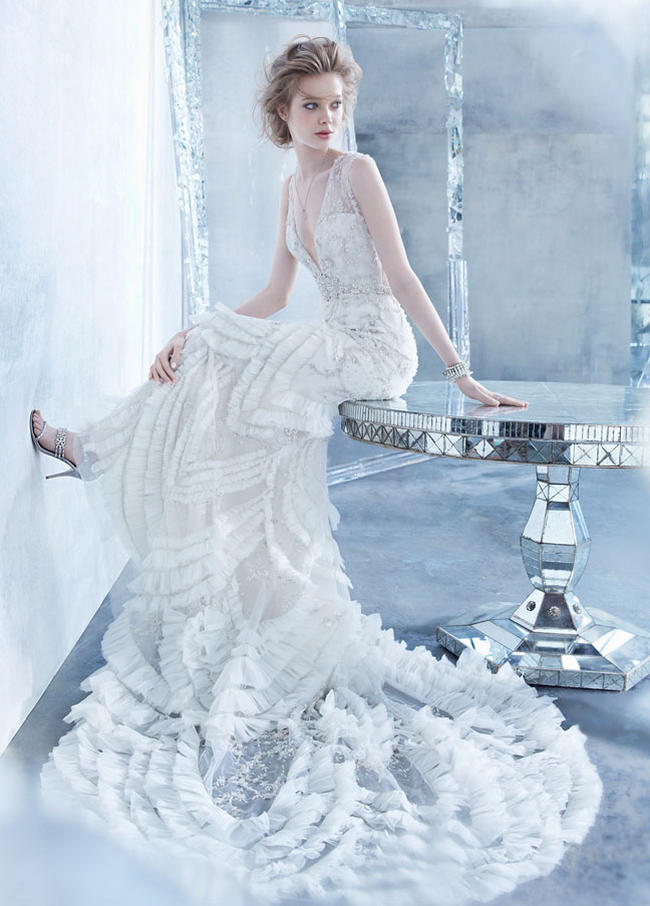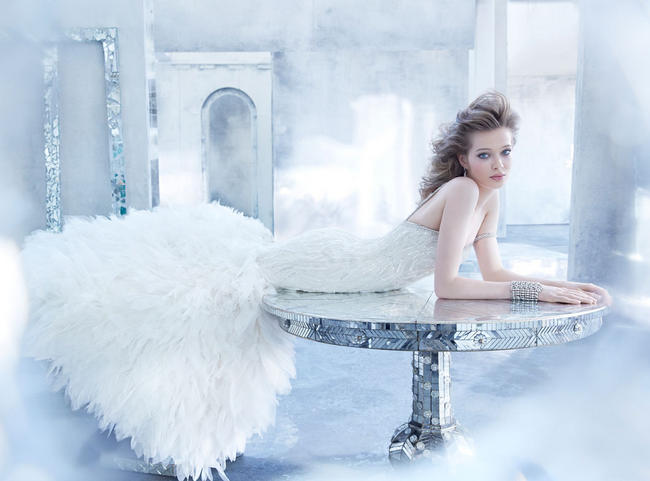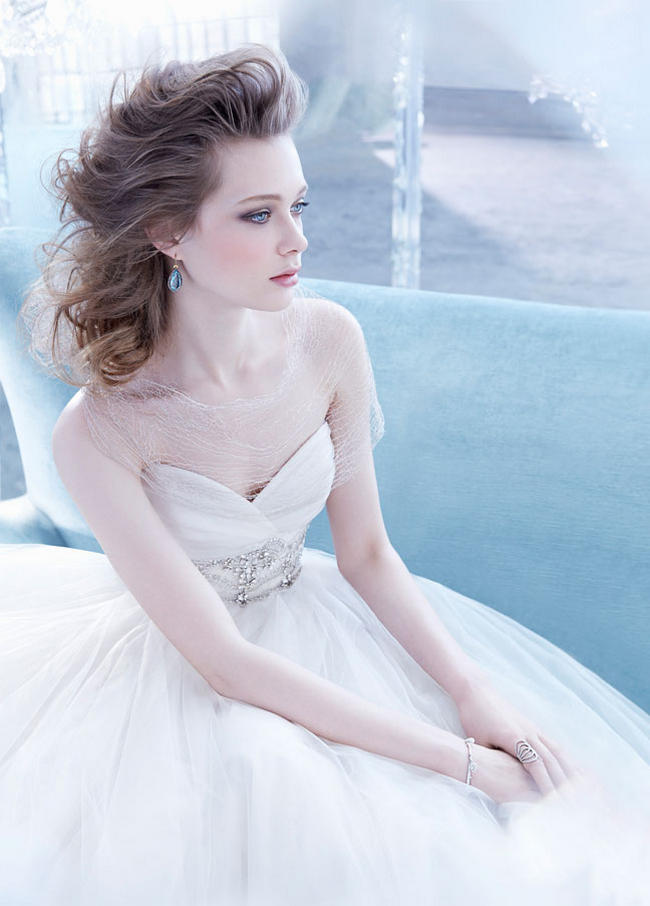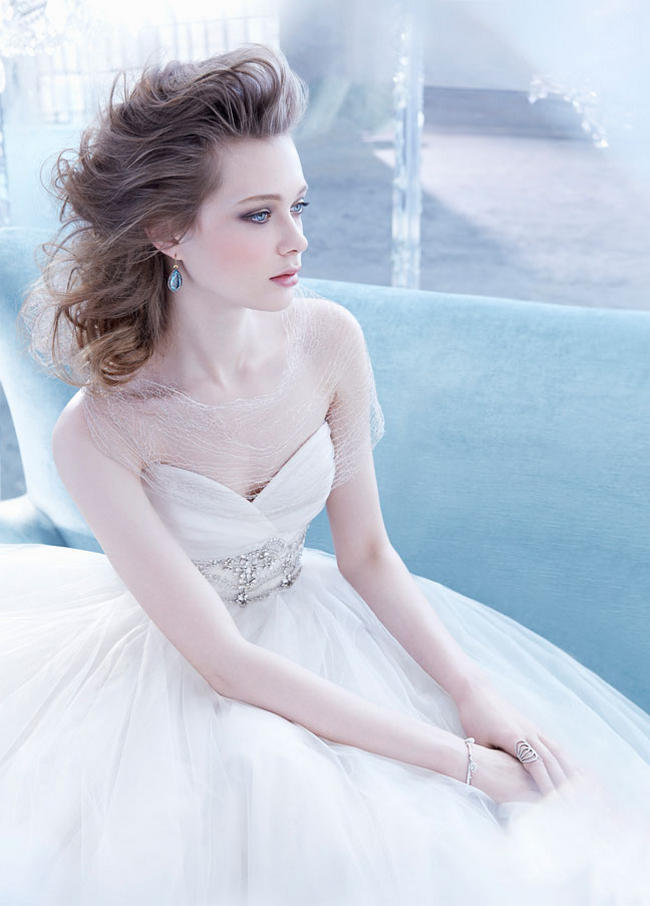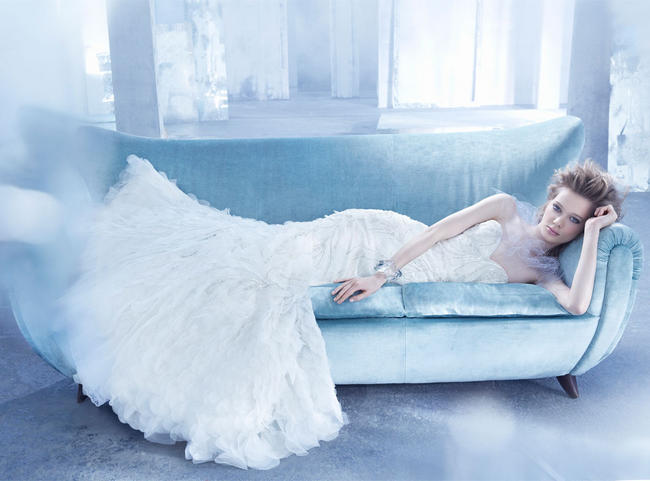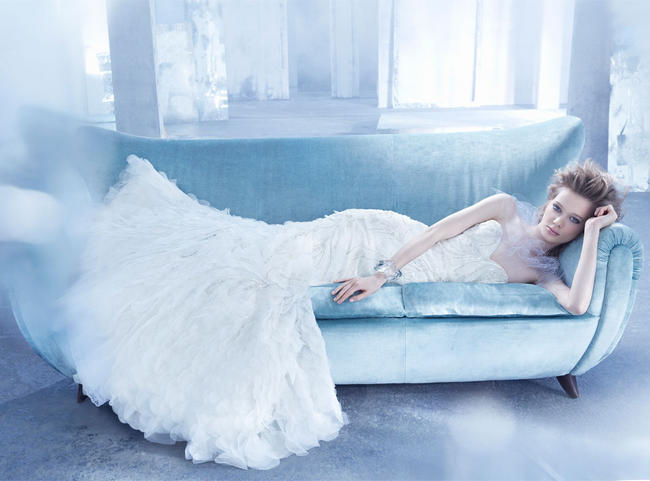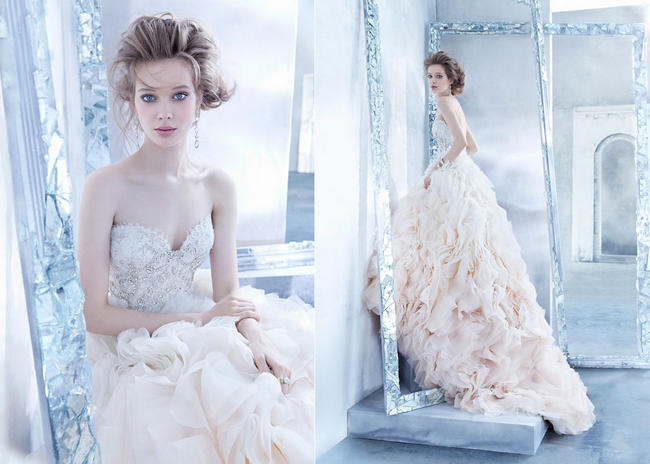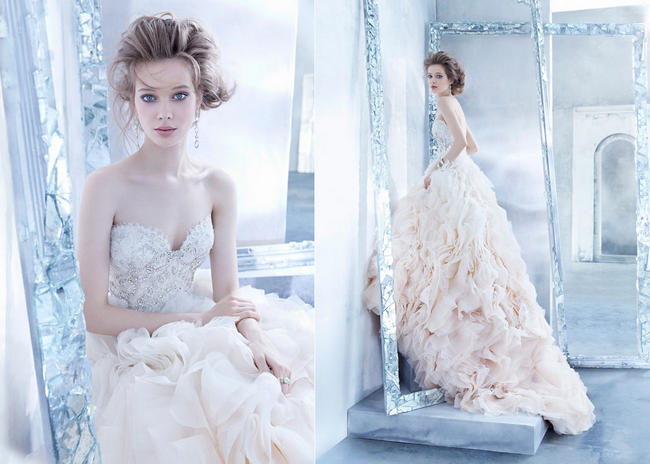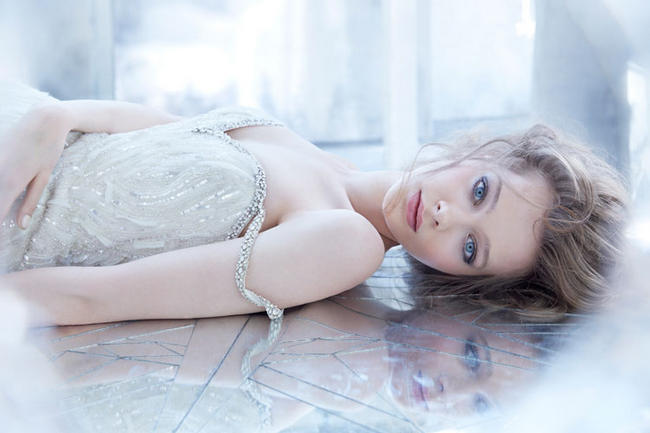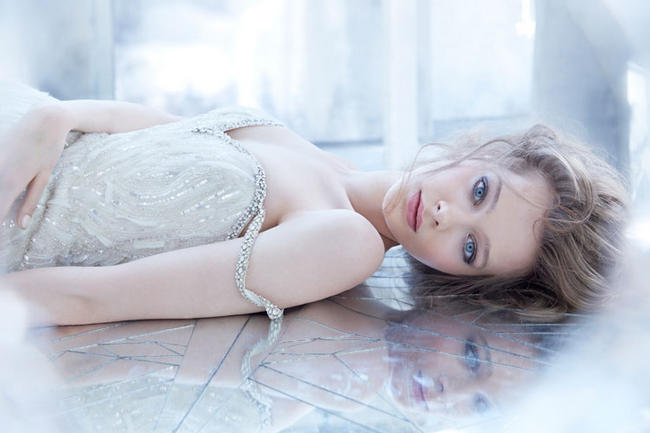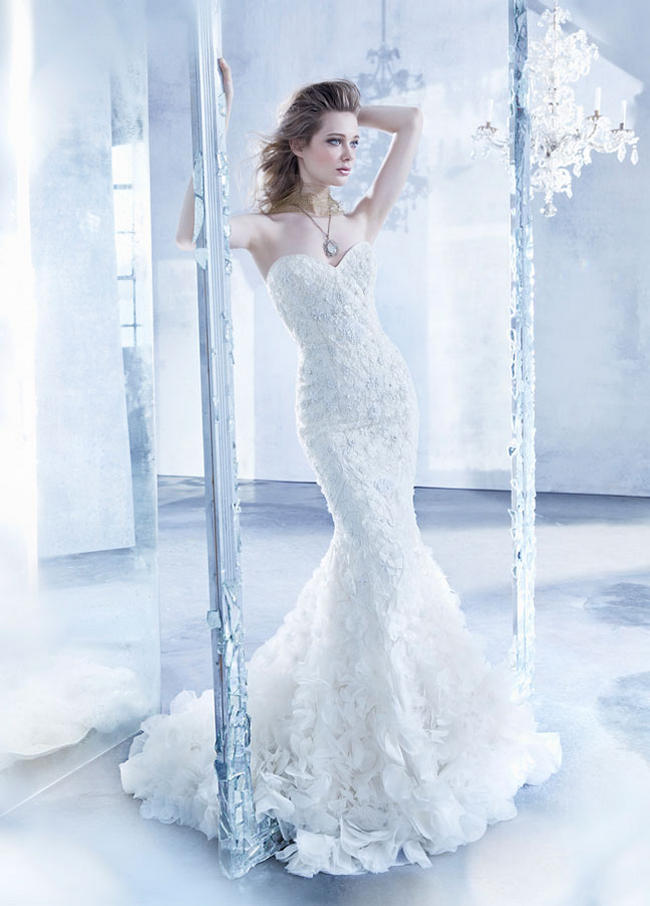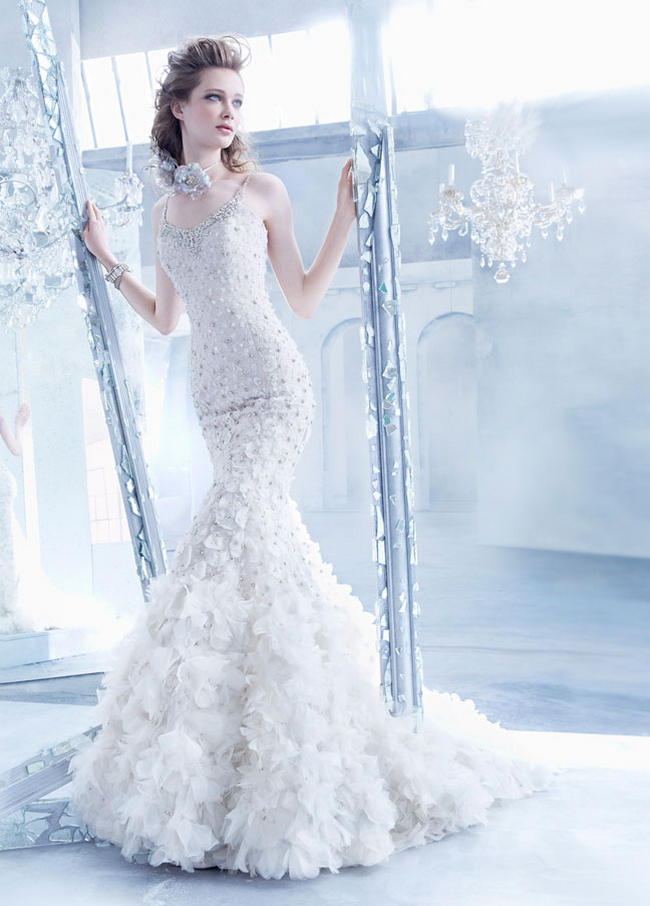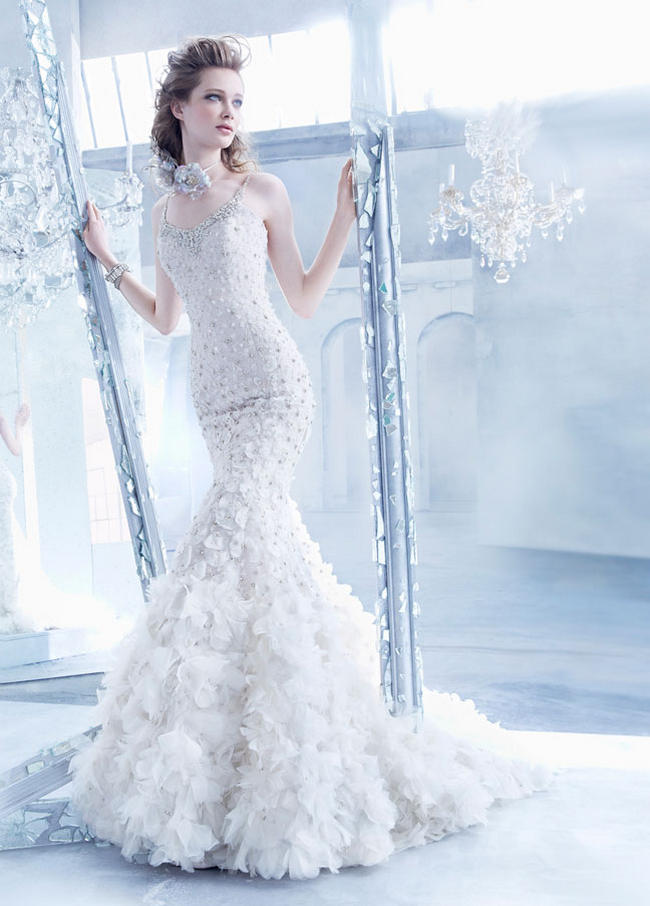 Seriously swooooooon-worthy, right? Right! Don't worry, we're not going to leave you hanging, now that we've got you all riled up and ready to ogle some serious wedding dress style. Browse through all of our fave designer's latest wedding dress collections right on over here, and don't say we didn't give you advance warning that you might be here for a while…
 ♥ ♥ ♥  Credits: ♥ ♥ ♥
Designer: Lazaro, Fall 2014 Collection | Images: Courtesy of Designer