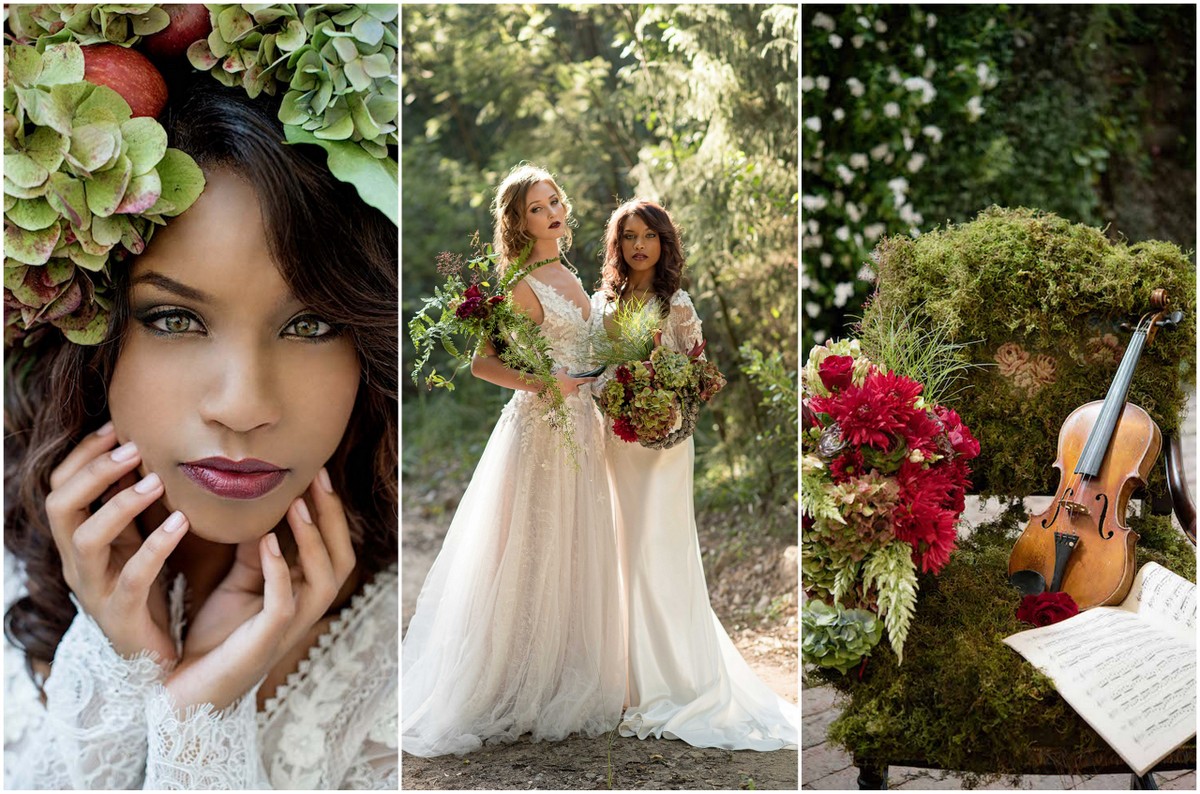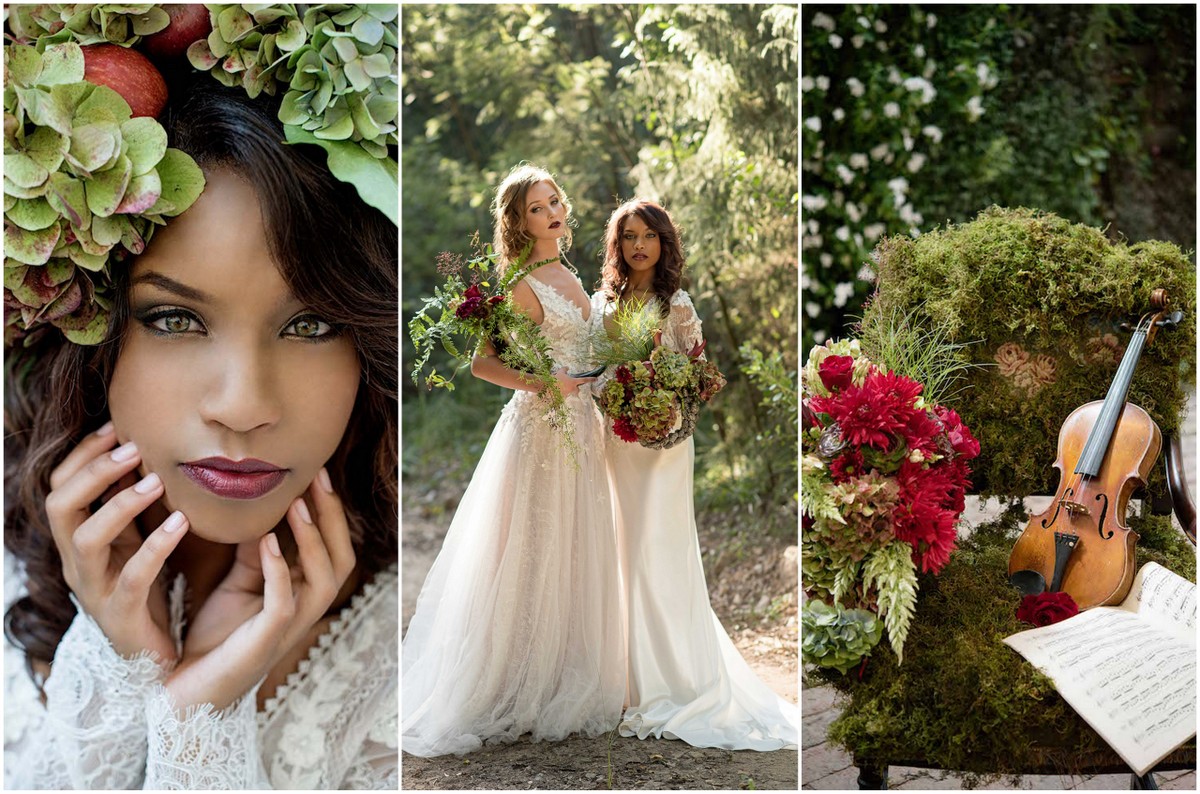 Let's disappear into the magic of the forest as we explore these rustic woodlands forest wedding ideas. Bringing to life the mysteries of forest fairies and wood nymphs, photographer Samantha Clifton shows us how to create a fantastical woodlands wedding. From a moss-draped throne fit for a fairy queen, to tulle-skirted couture wedding gowns, rustic tables draped in moss, woodsy wooden place settings and interesting details, you'll find so many gorgeous rustic woodlands wedding ideas to fall in love with!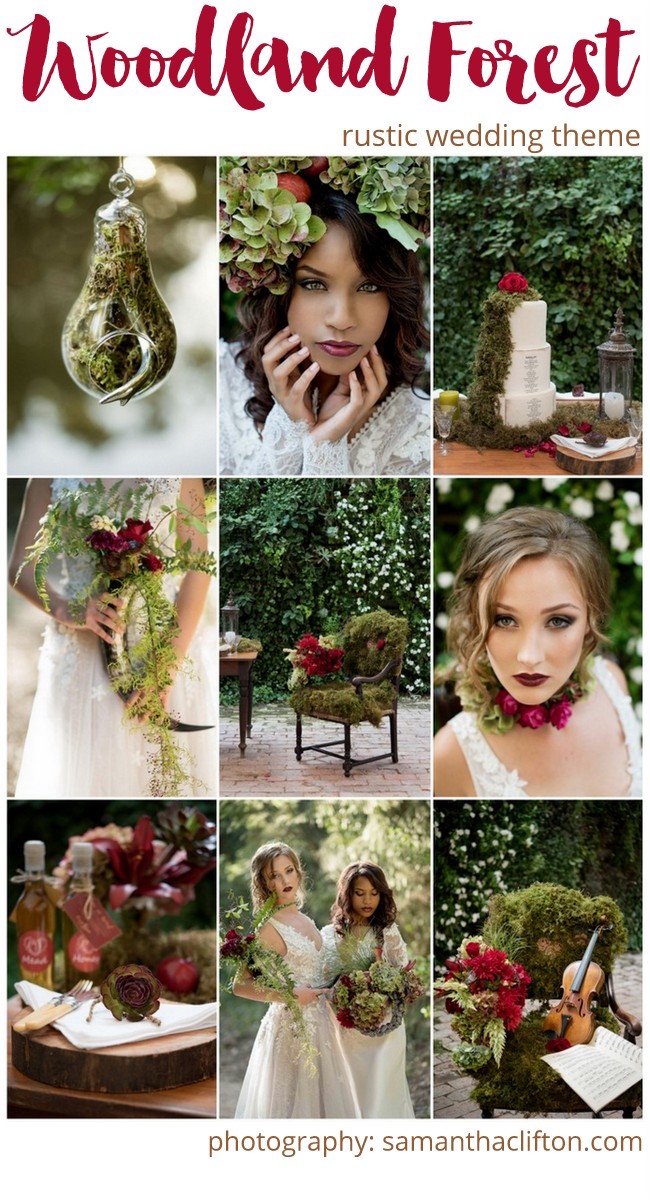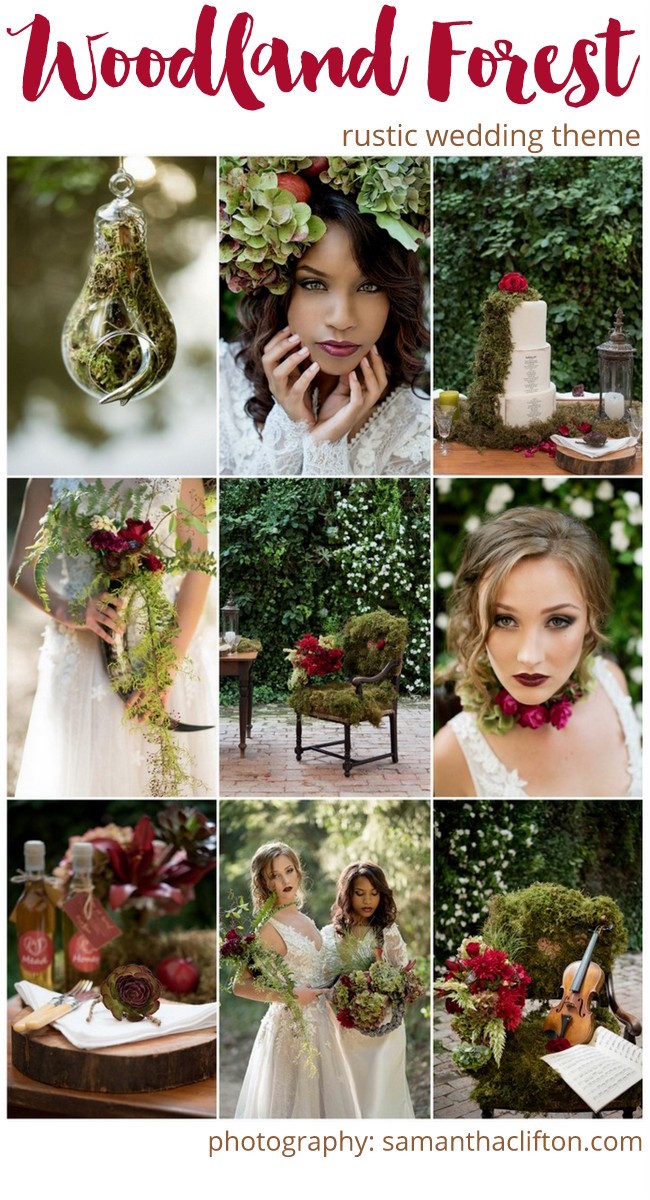 Magical Rustic Woodlands Forest Wedding
Inspired by childhood memories of growing up near the Knysna Forest, Samantha Clifton collaborated with local talent to recreate a woodsy forest bride's dream: "When you grow up near woodlands there always seems to be a little magic in the air; of sunlight dancing through the leaves, the humming of beetles and singing of birds in the background. Growing up near the Knysna forest some of my weekends were spent exploring the woodlands on a friend's farm and it always made me love stories of nymphs and fairies."
The wedding inspiration for rustic forest brides was set against the splendid scenery of The Rose Pavilion at Bosky Dell Farm in Plettenberg Bay – the ideal backdrop for this rustic woodlands forest wedding shoot.
Rustic Woodlands Forest Wedding Ideas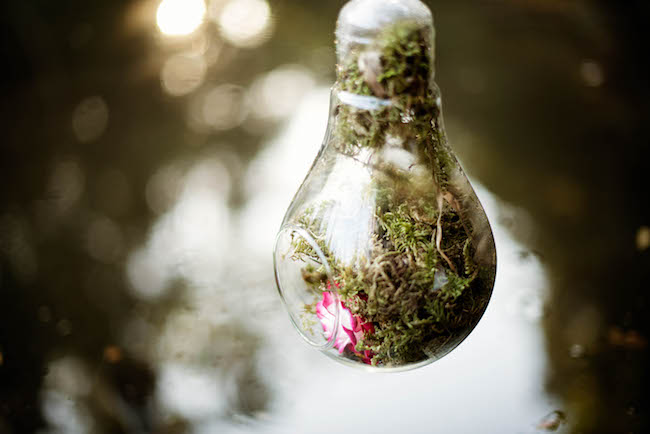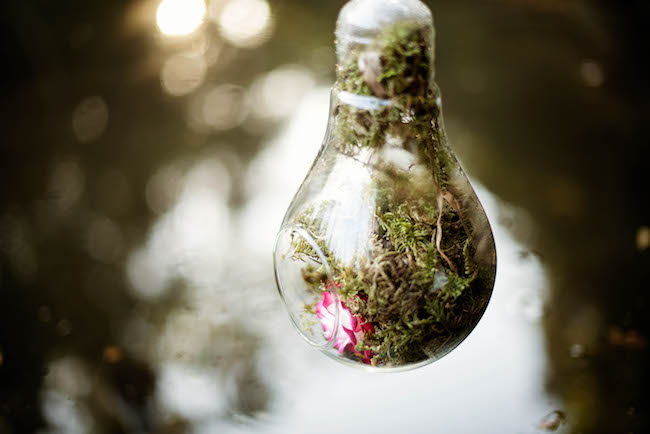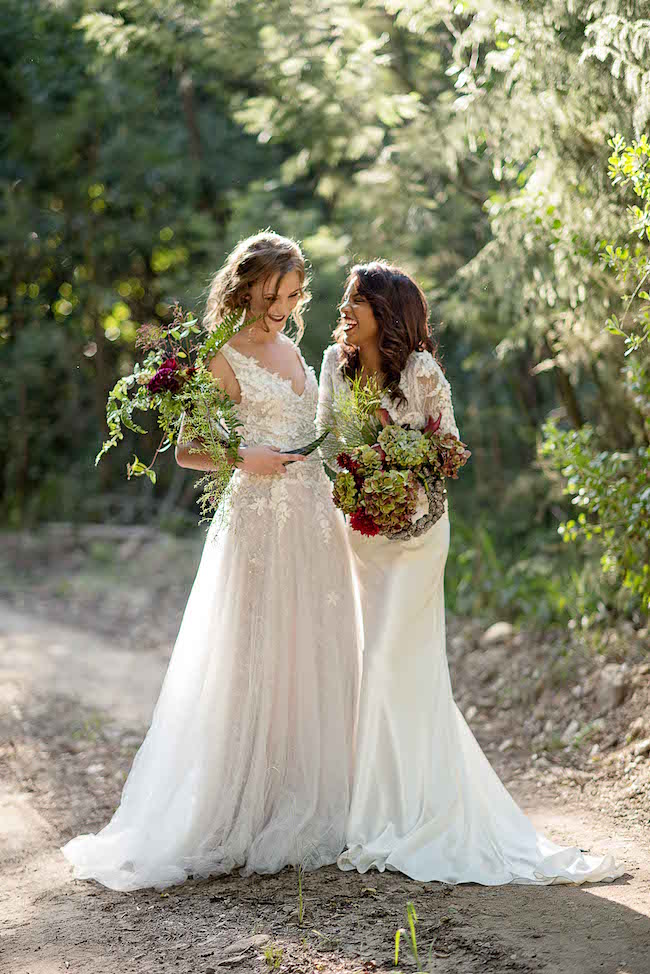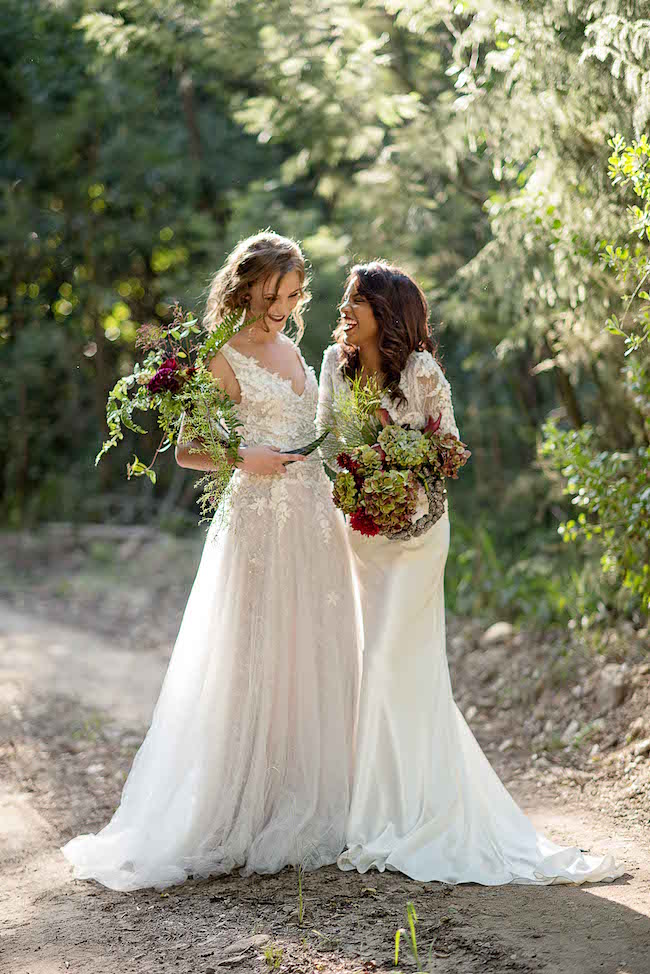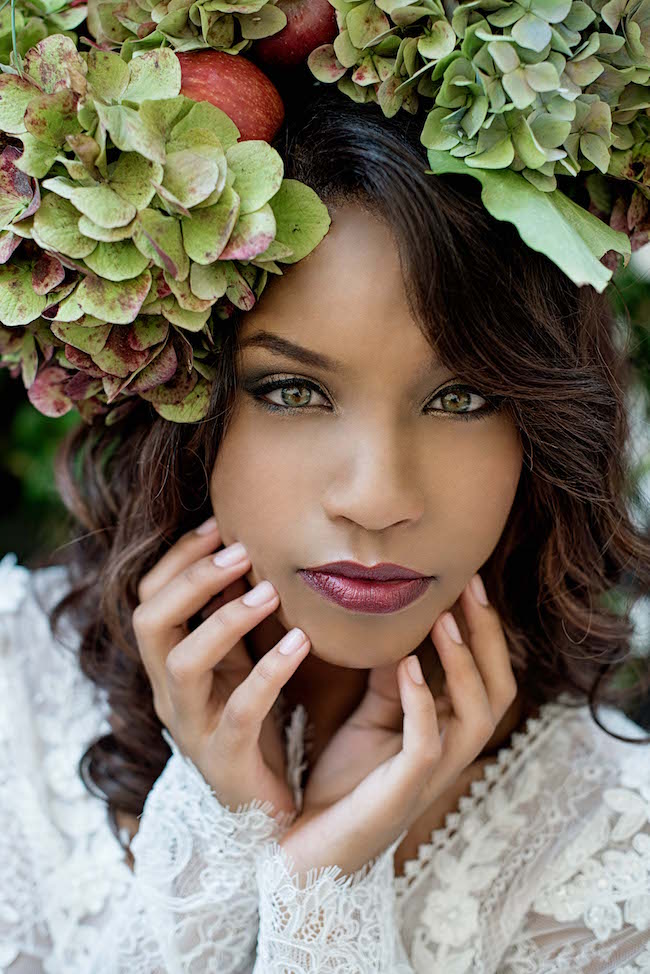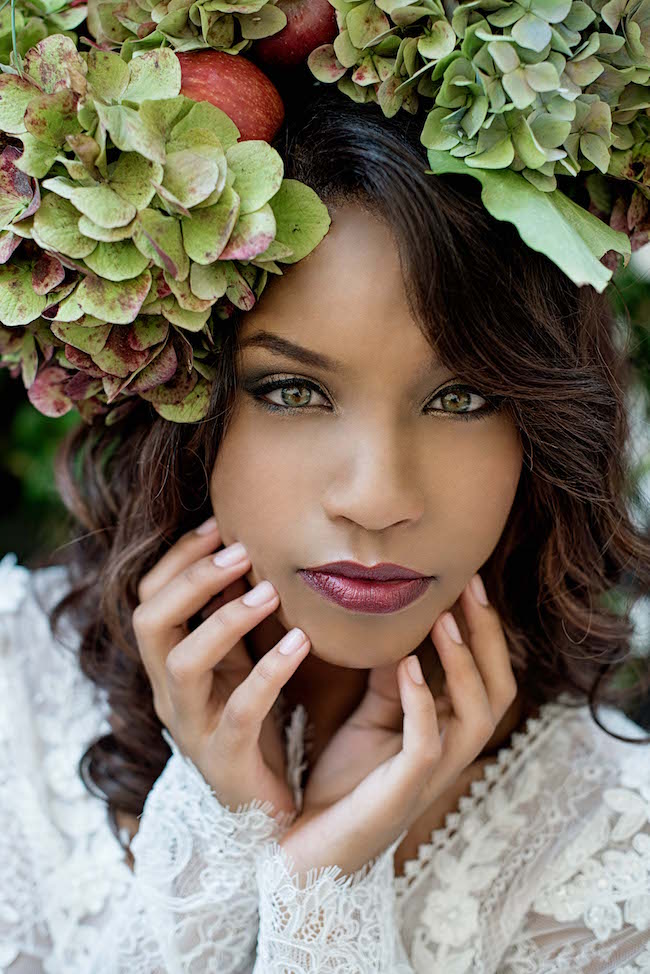 Rustic woodlands forest wedding decor and flowers: Sylvia from Yes! Exclusive Events  crafted beautiful floral and decor design items for a rustic woodlands forest wedding. Let's not even get started on the majestic floral headpiece created for a woodlands fairy queen sitting on her moss covered wedding throne.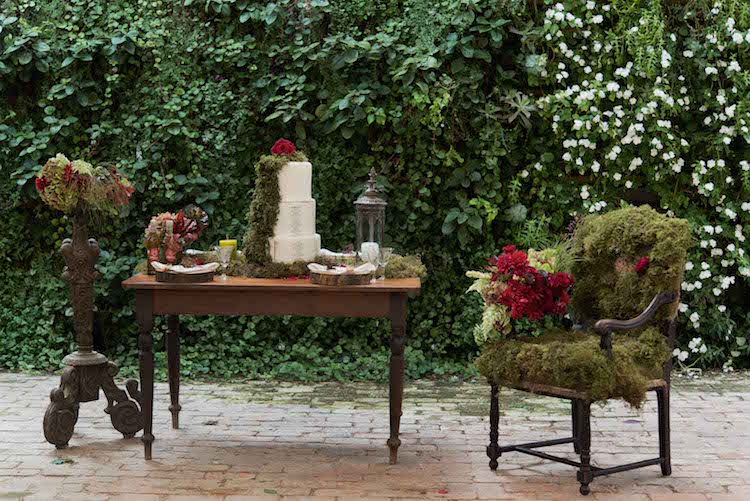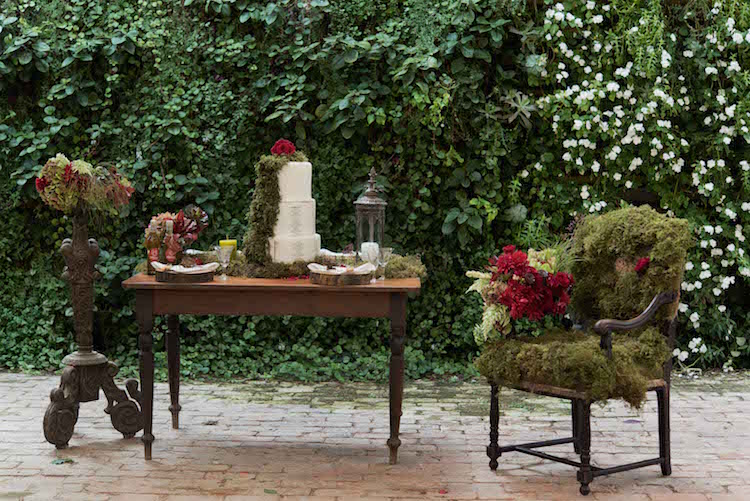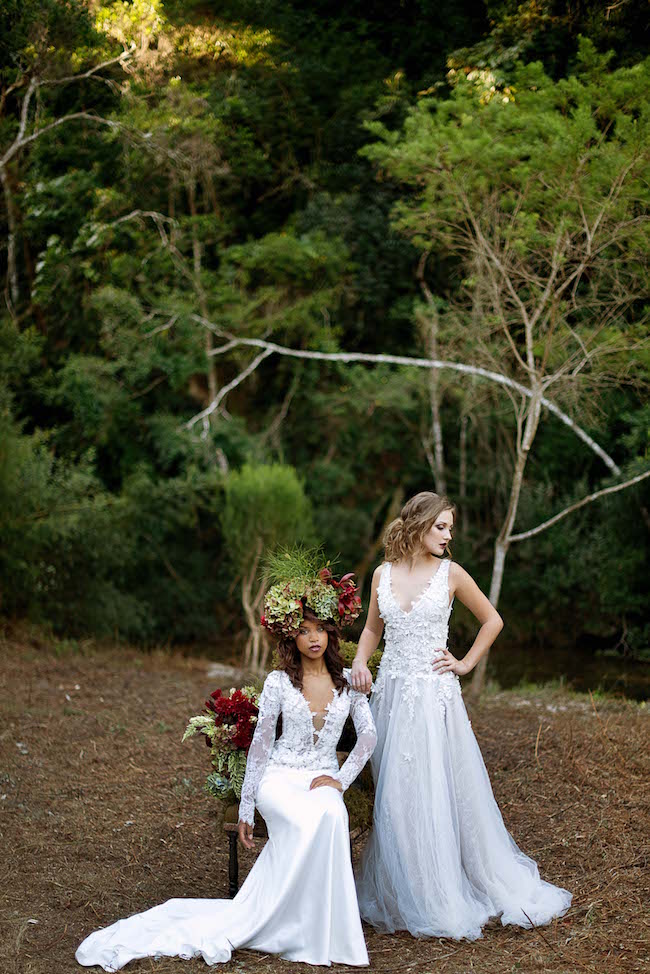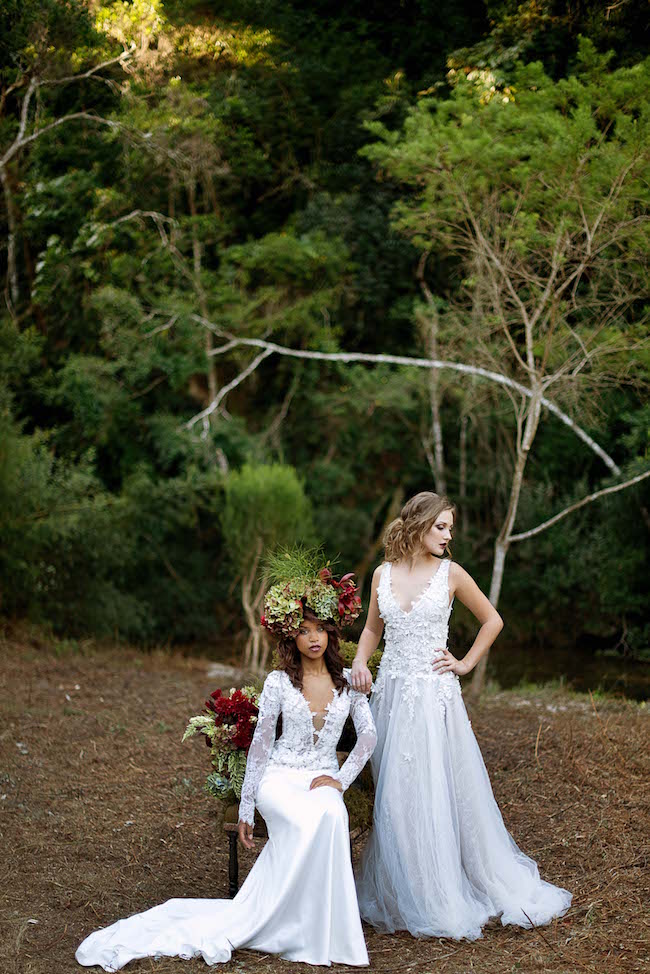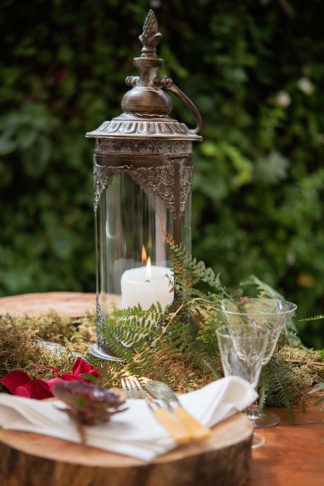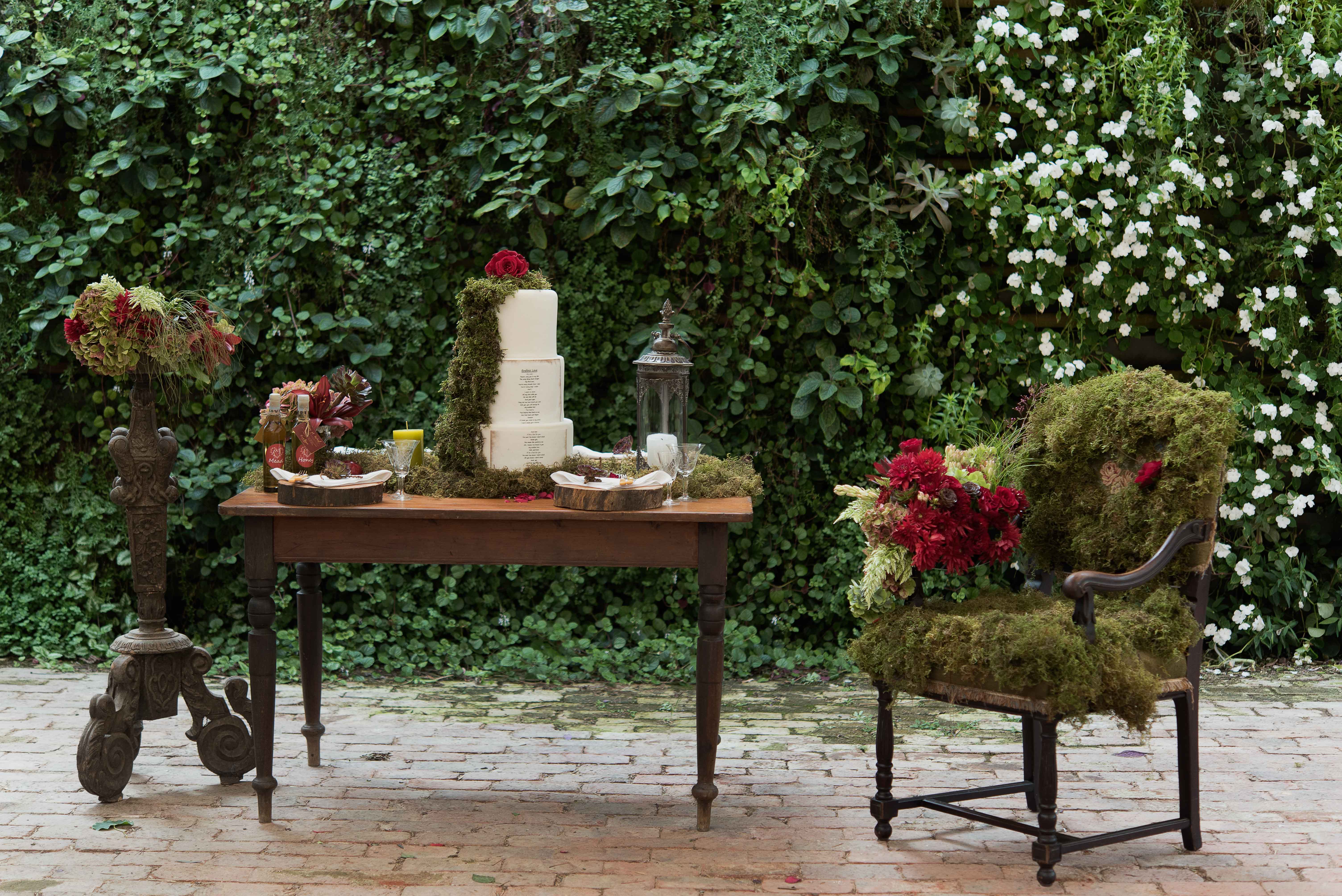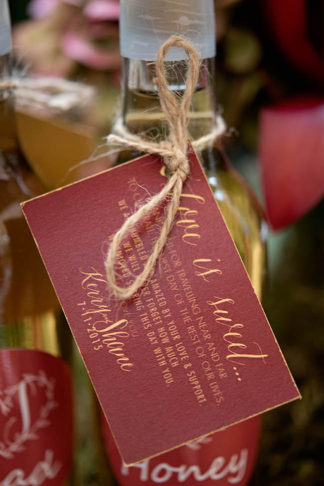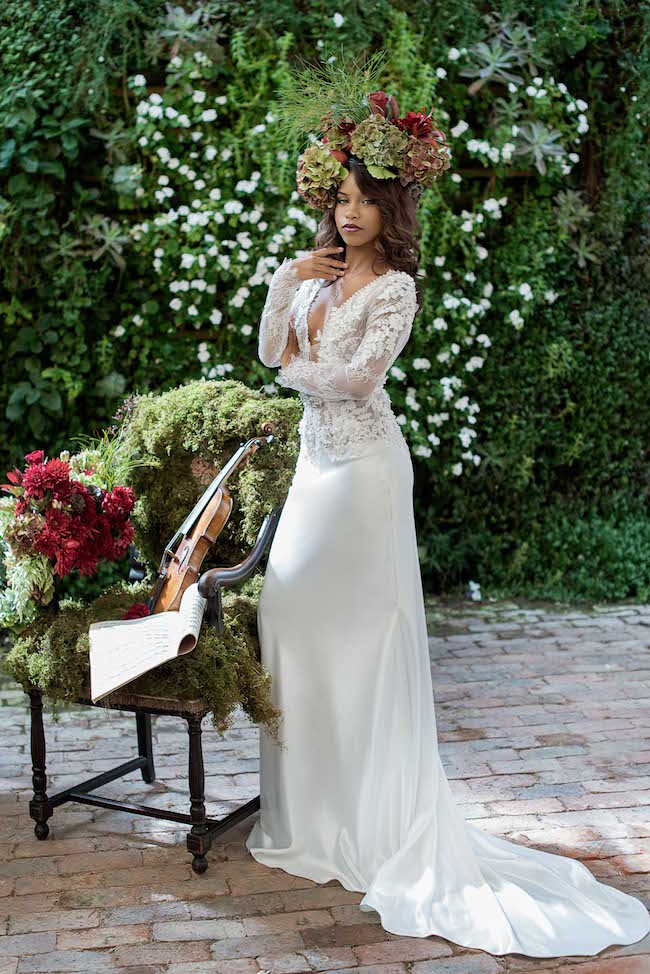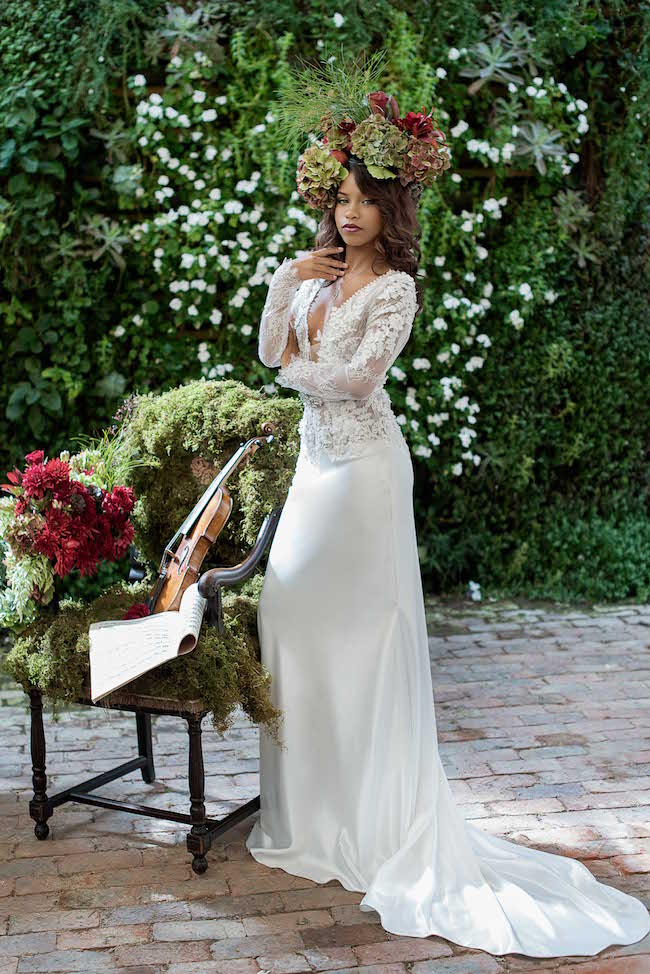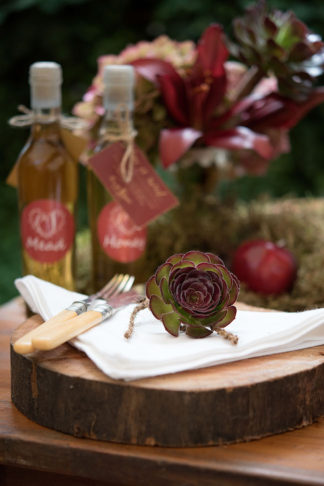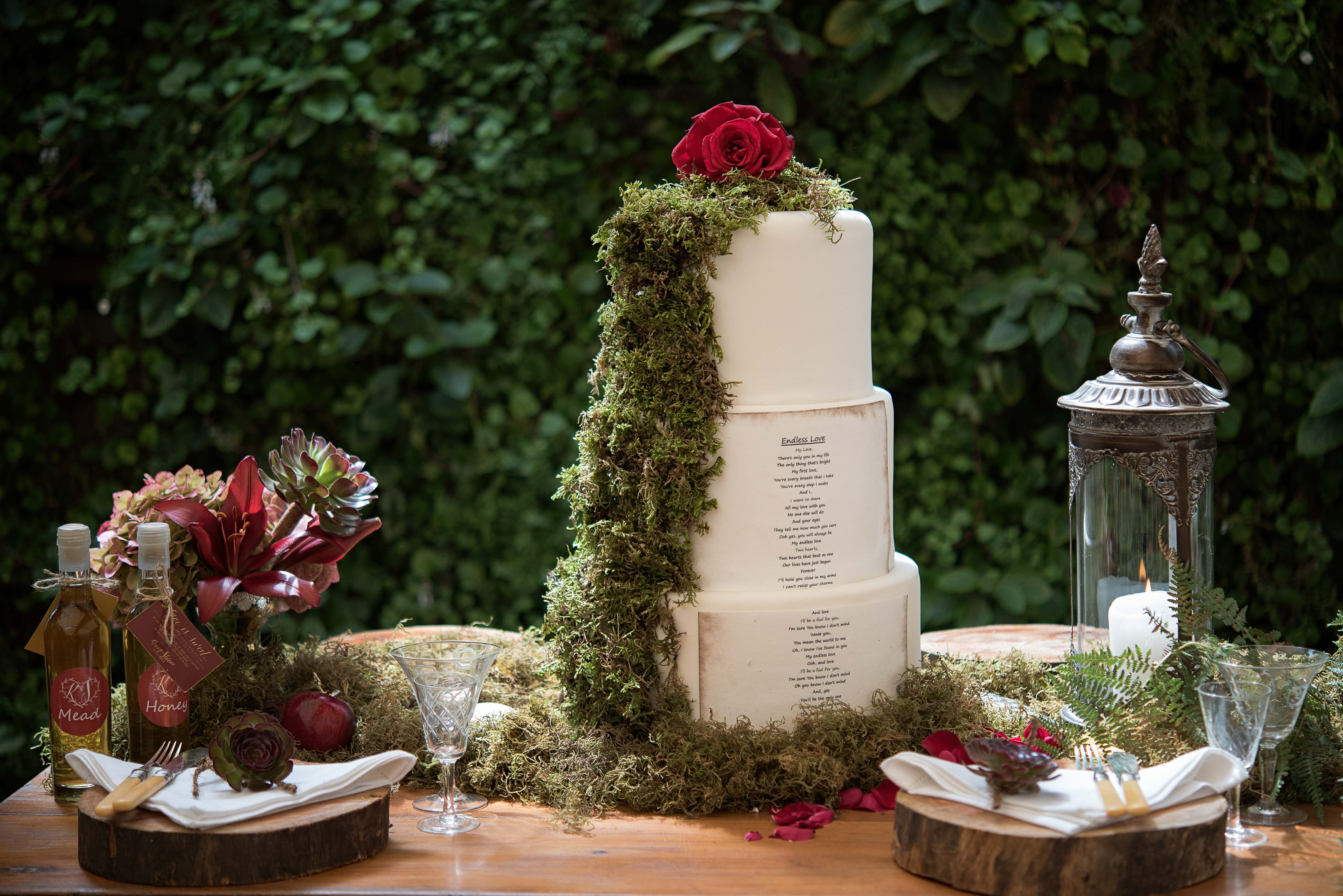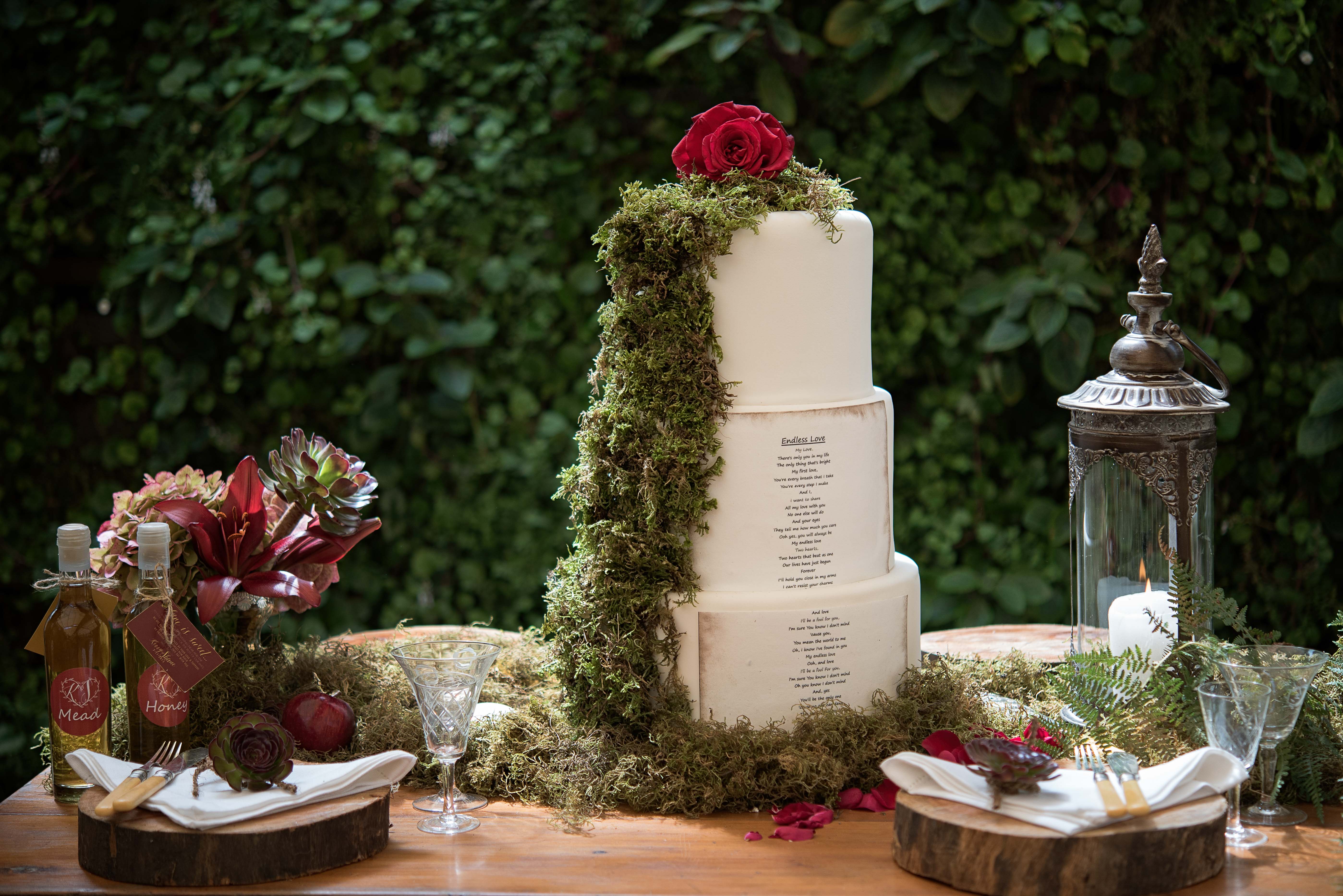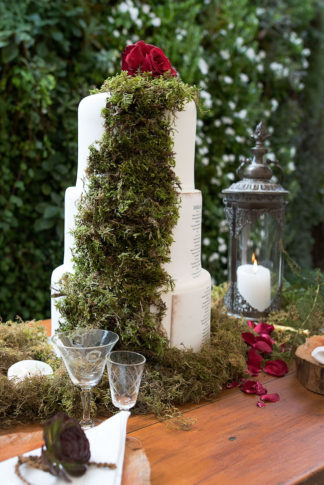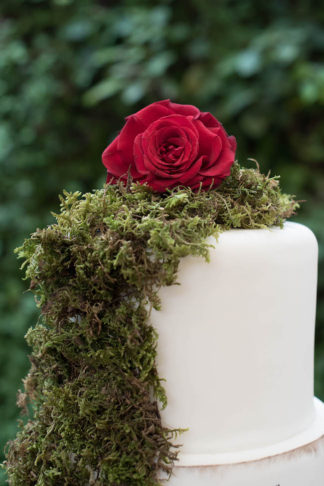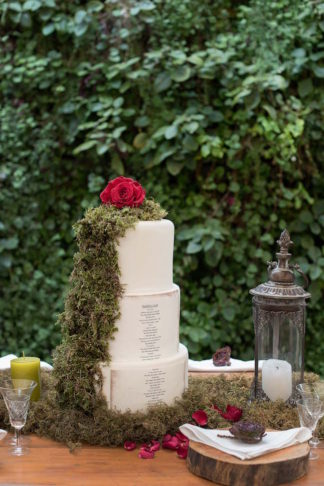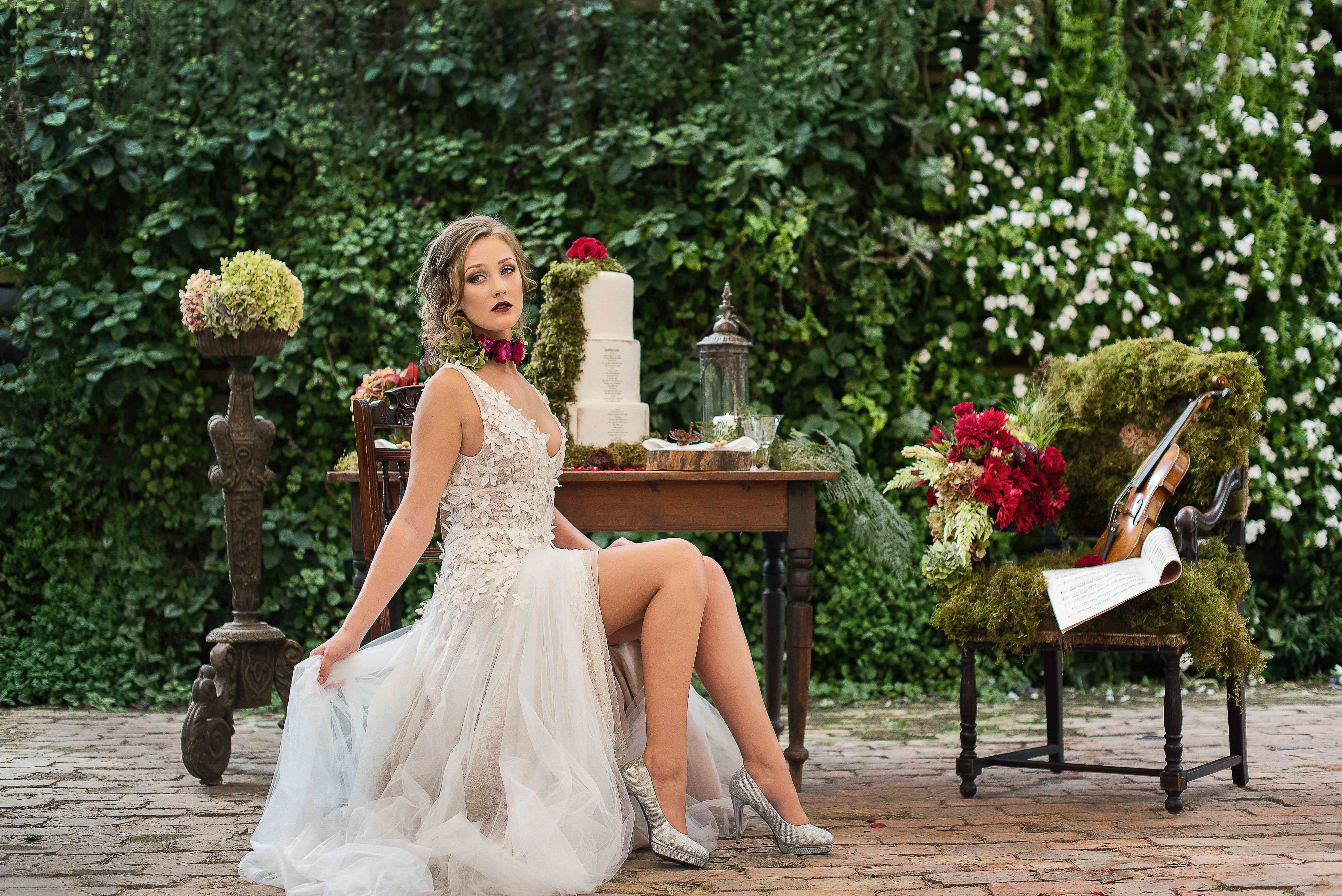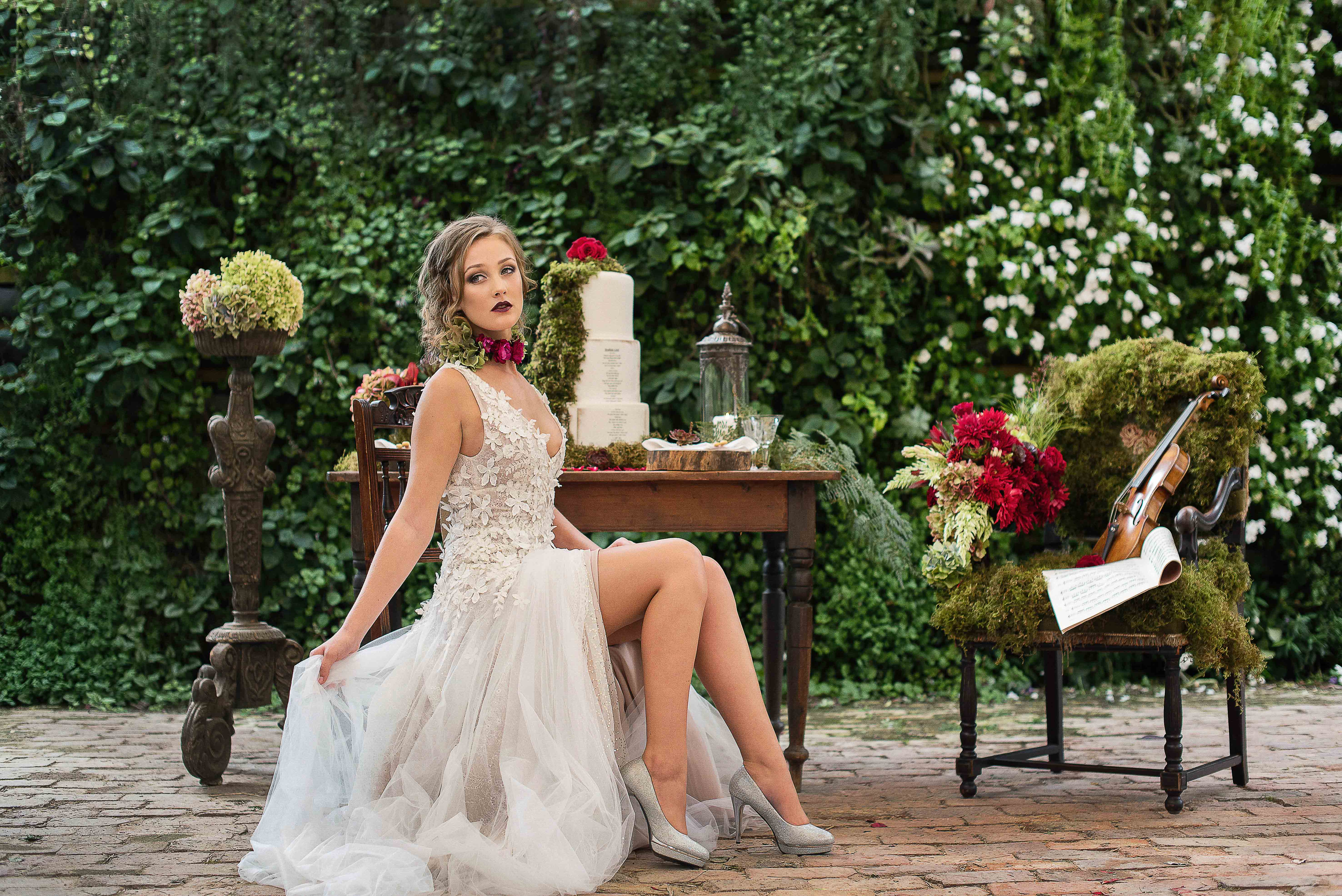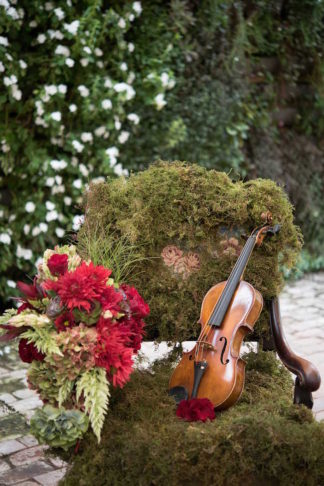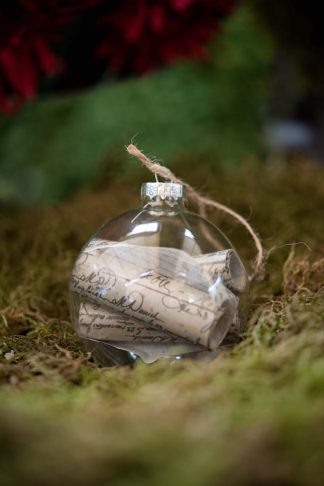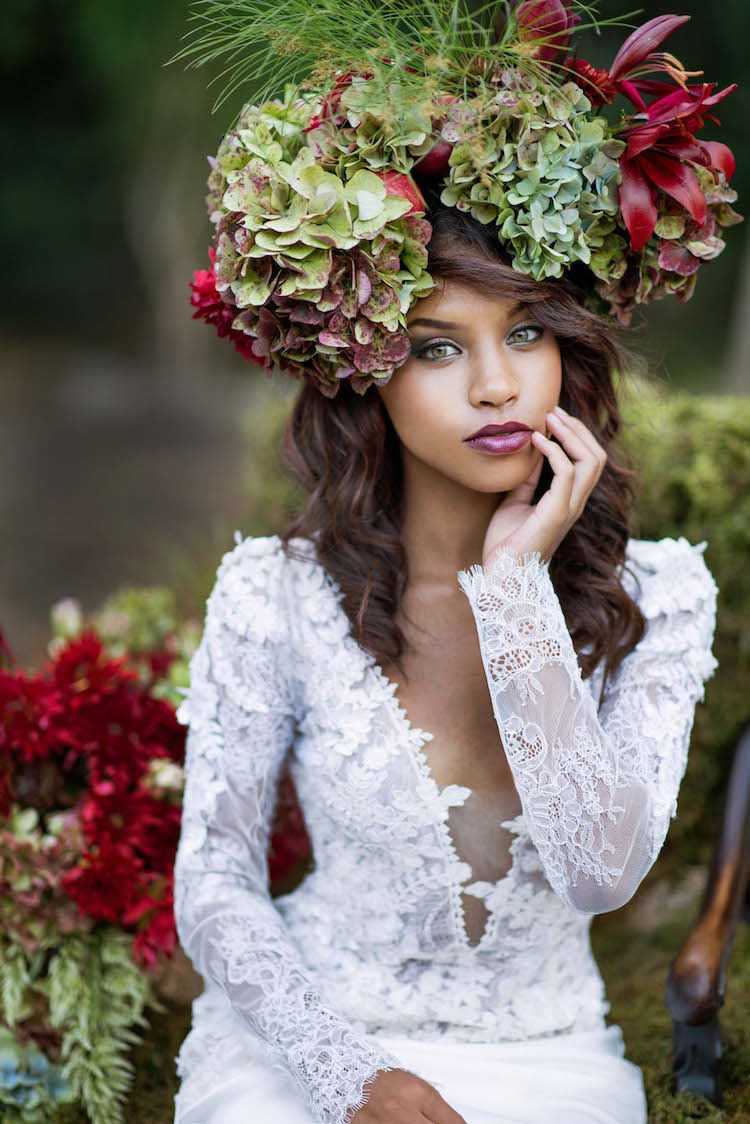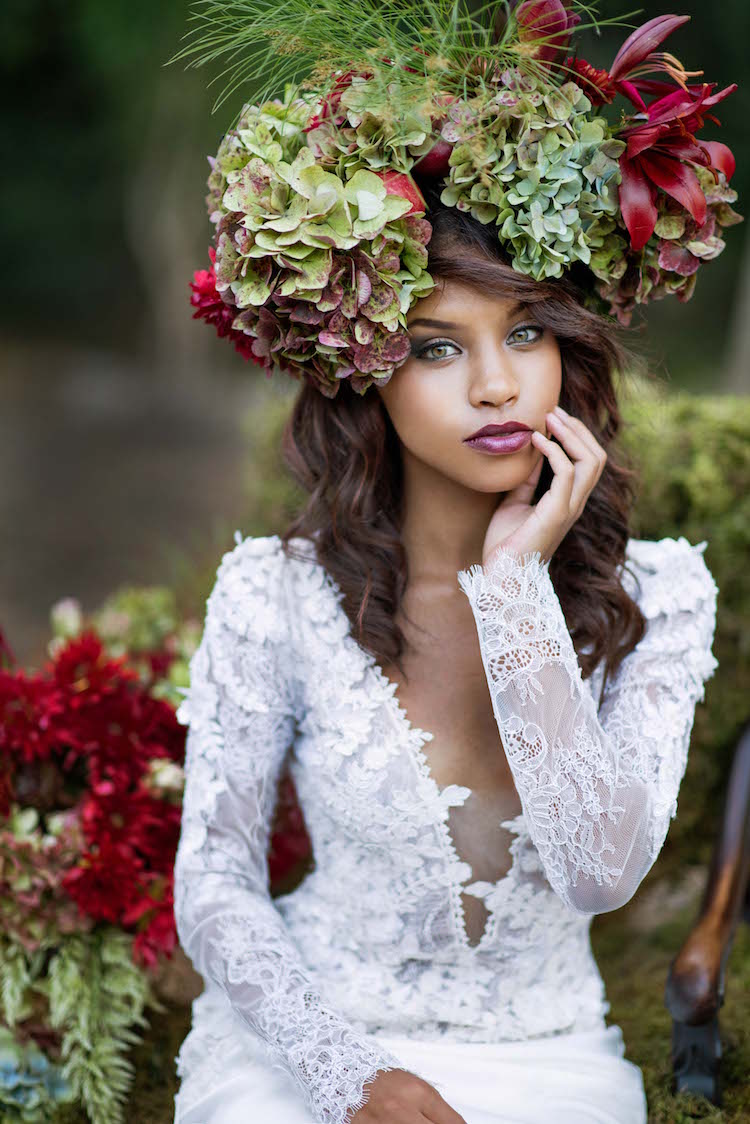 Woodlands forest wedding hair and make up: Wilna Allpass delighted the eye by creating two dramatic, high-impact rustic woodlands forest wedding bridal make up looks complimenting the bold colours with striking effect.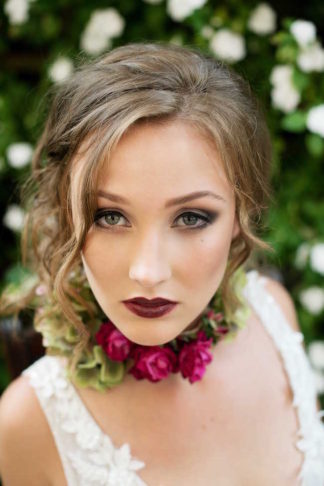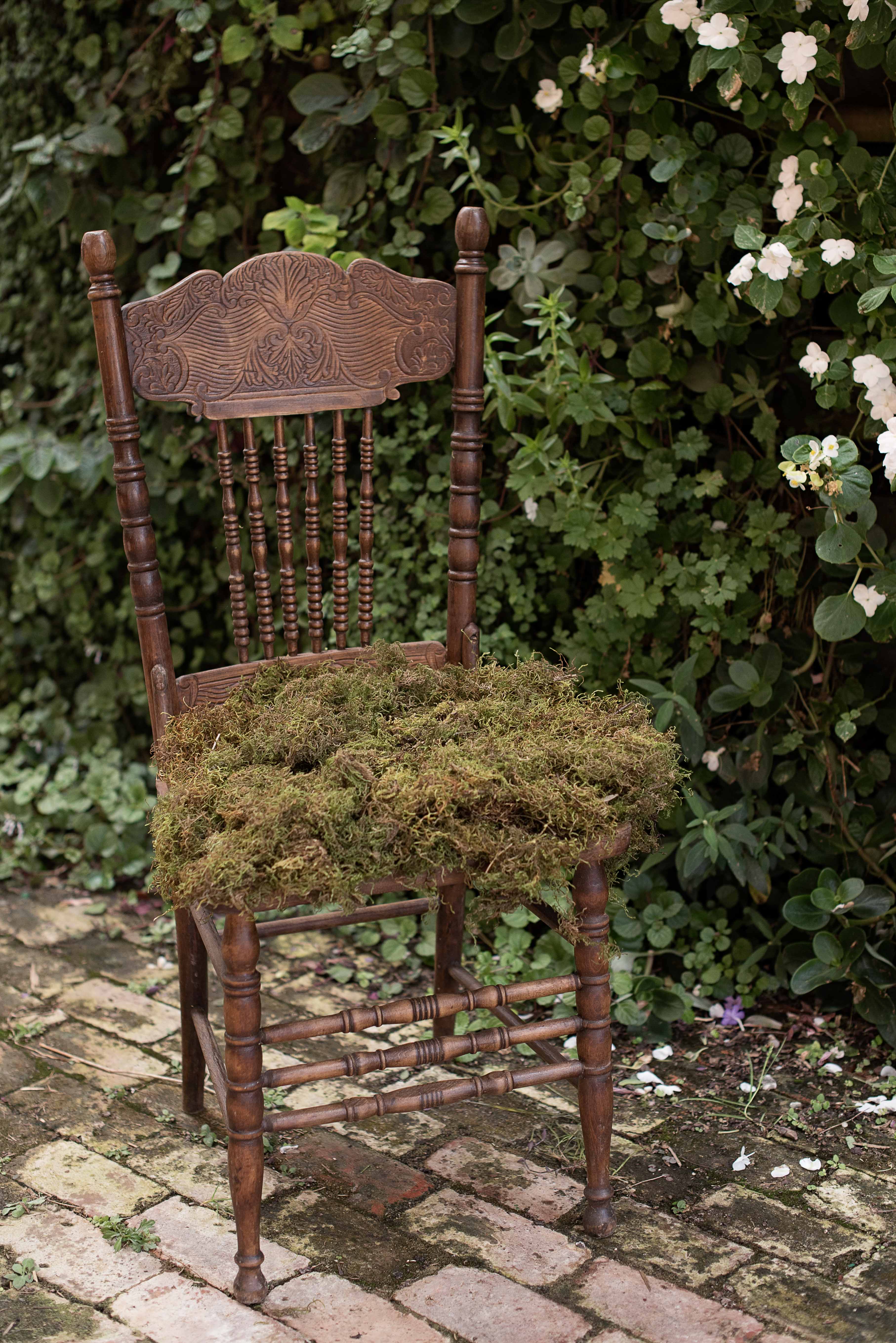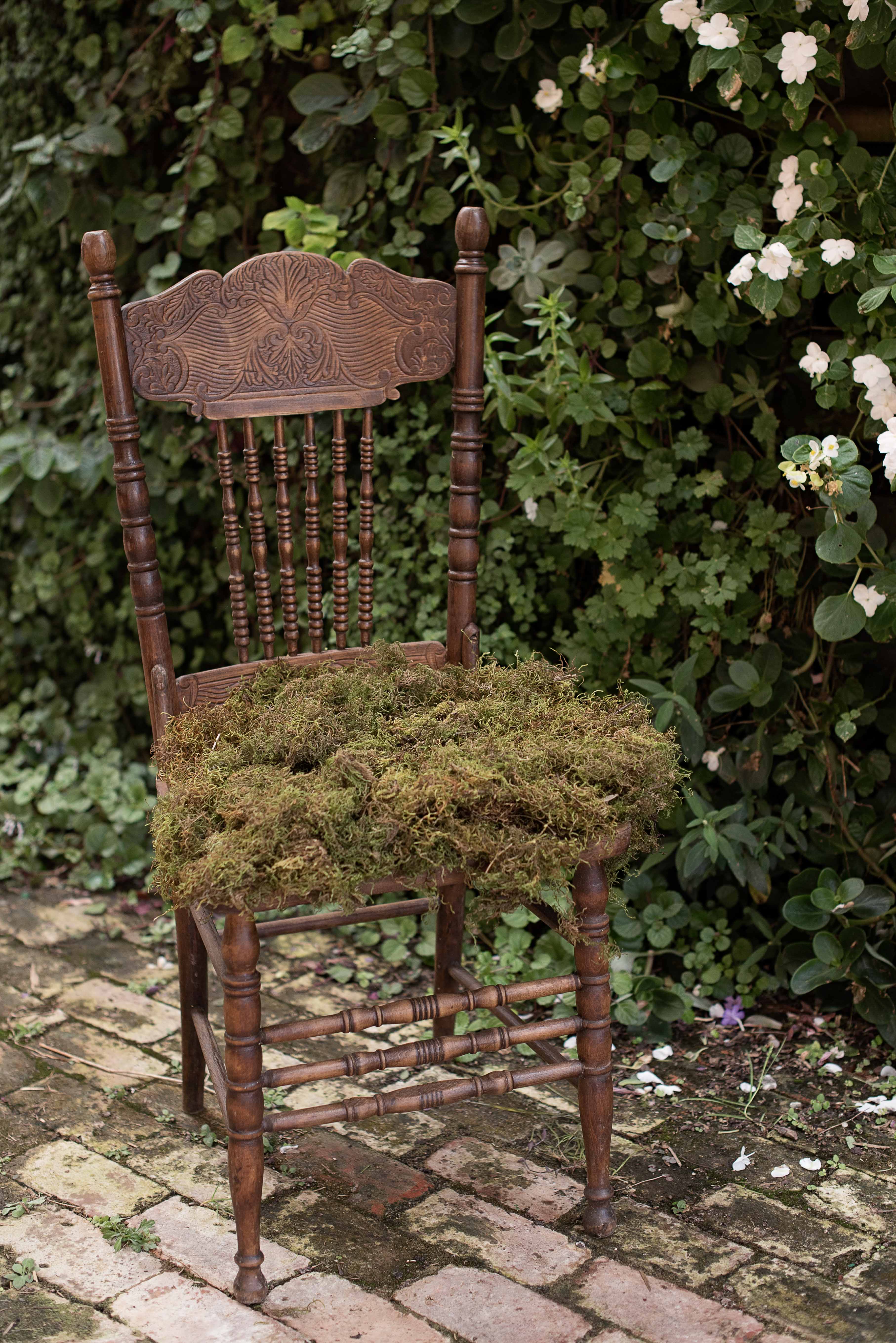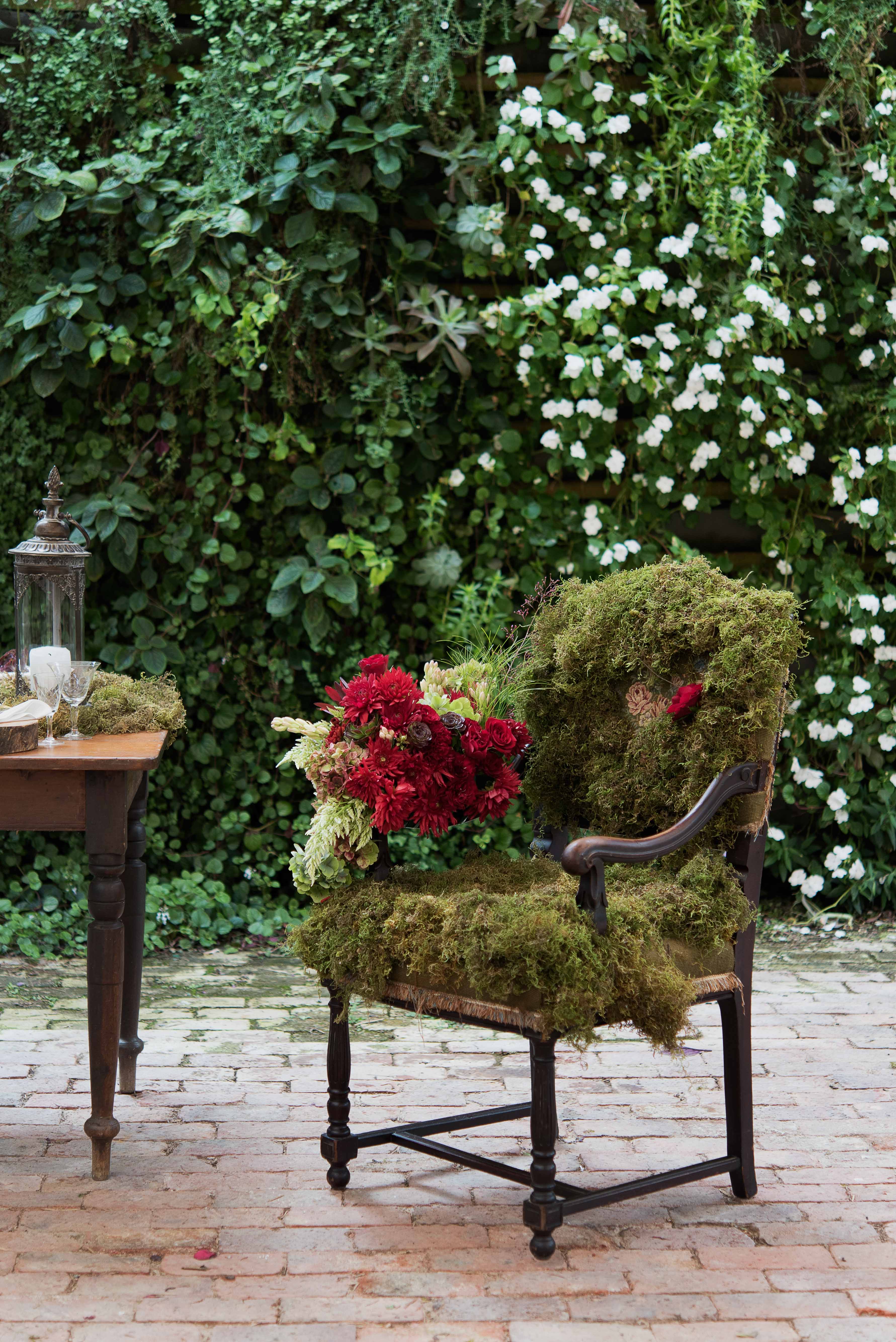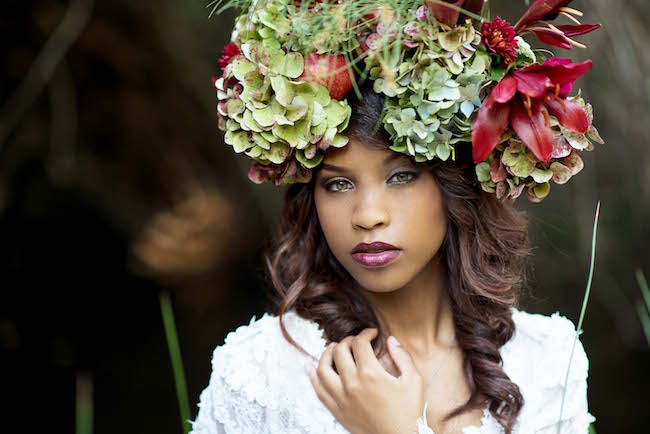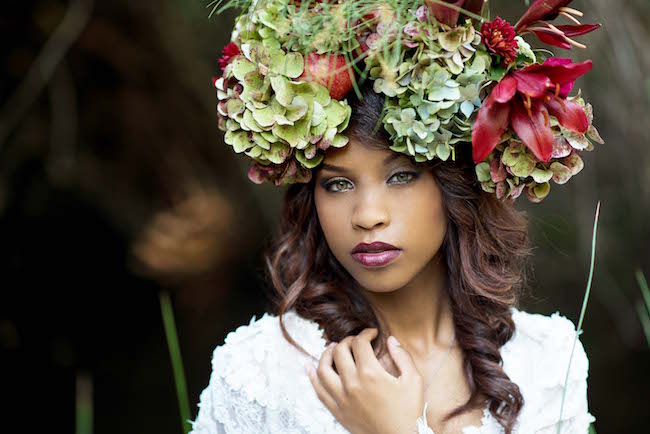 SEE MORE BEAUTIFUL FLOWER CROWN IDEAS HERE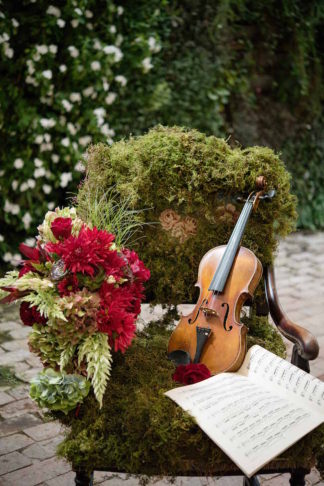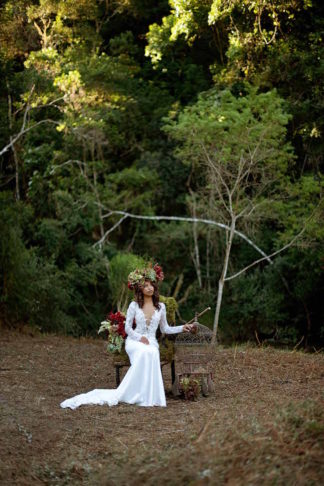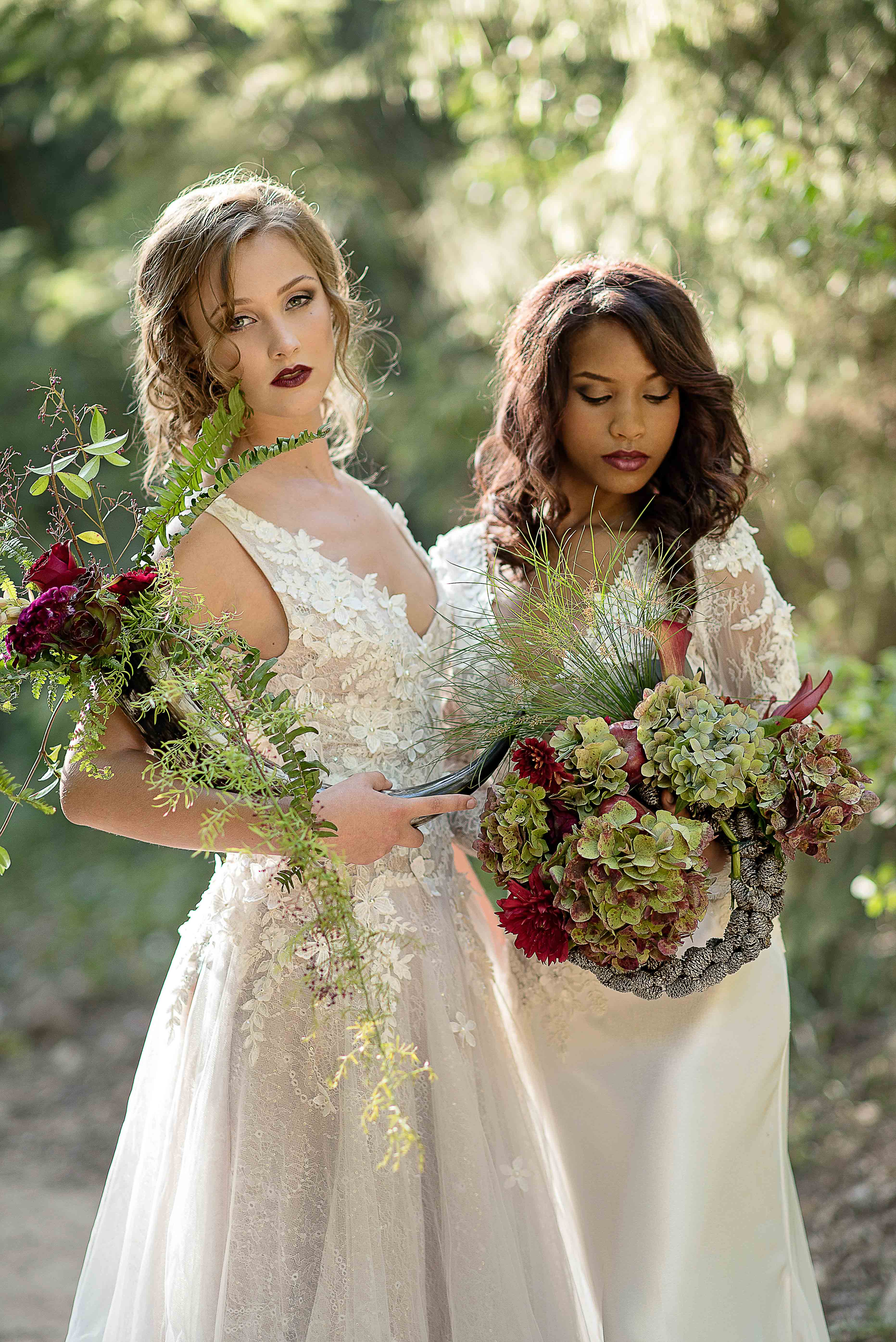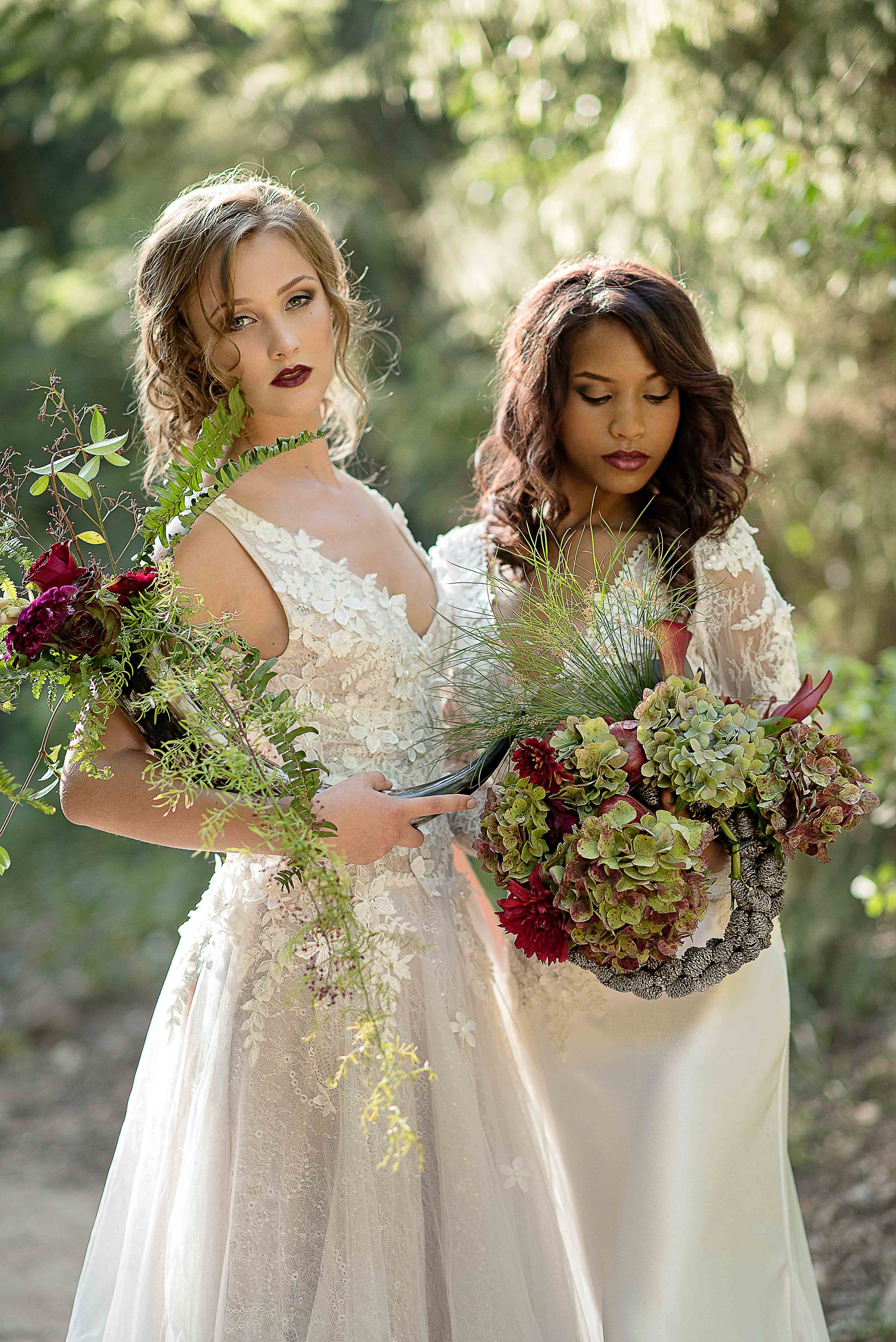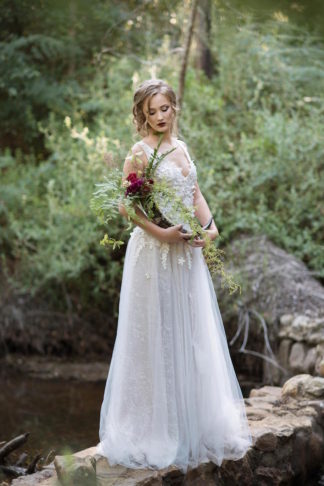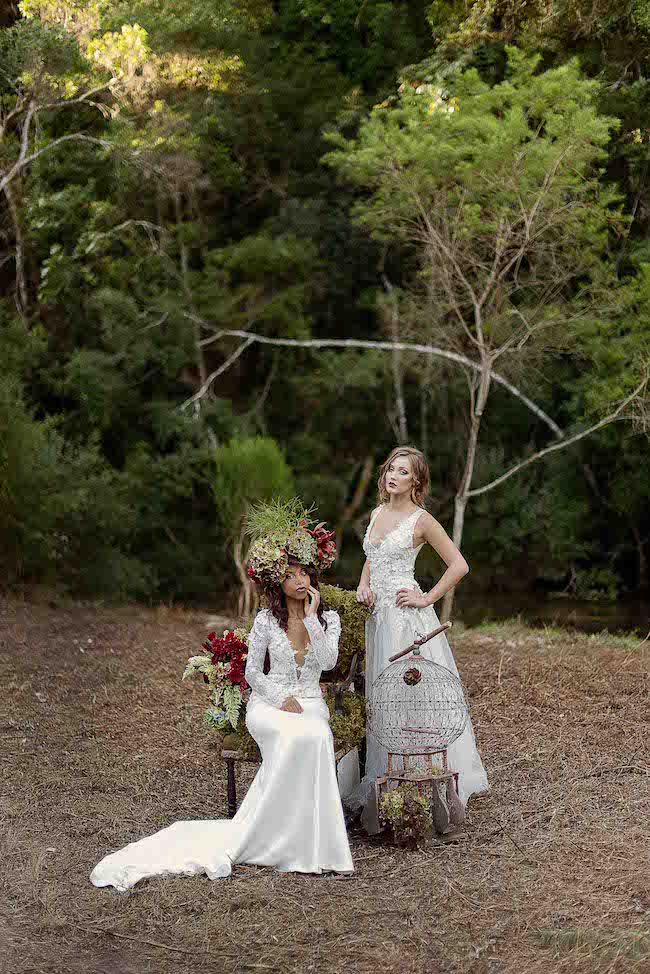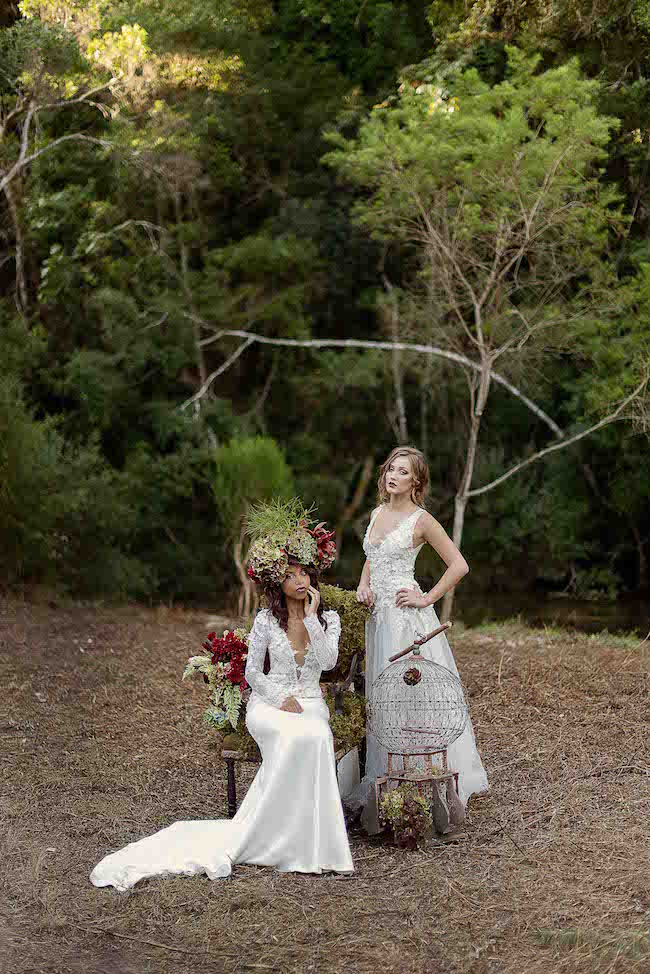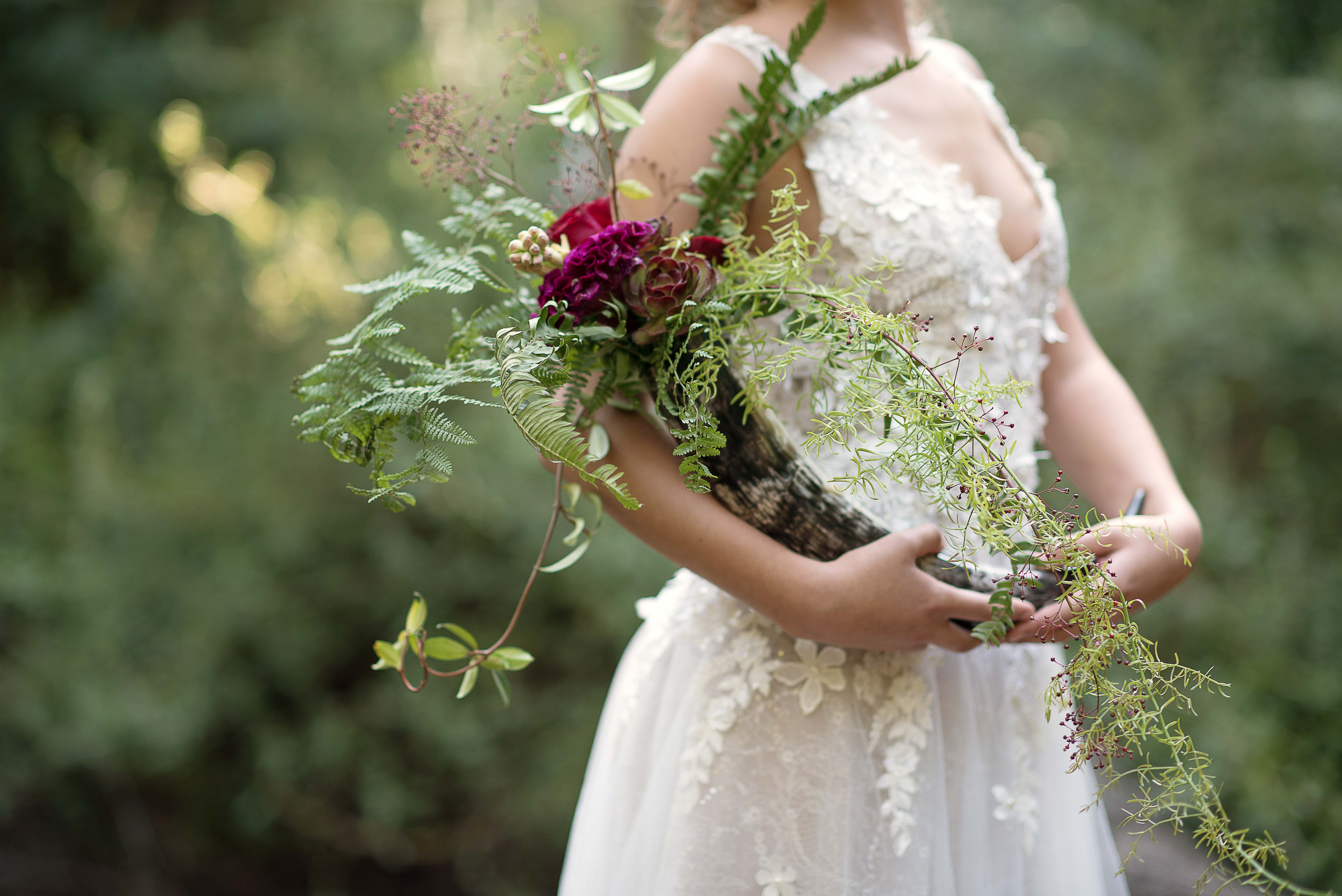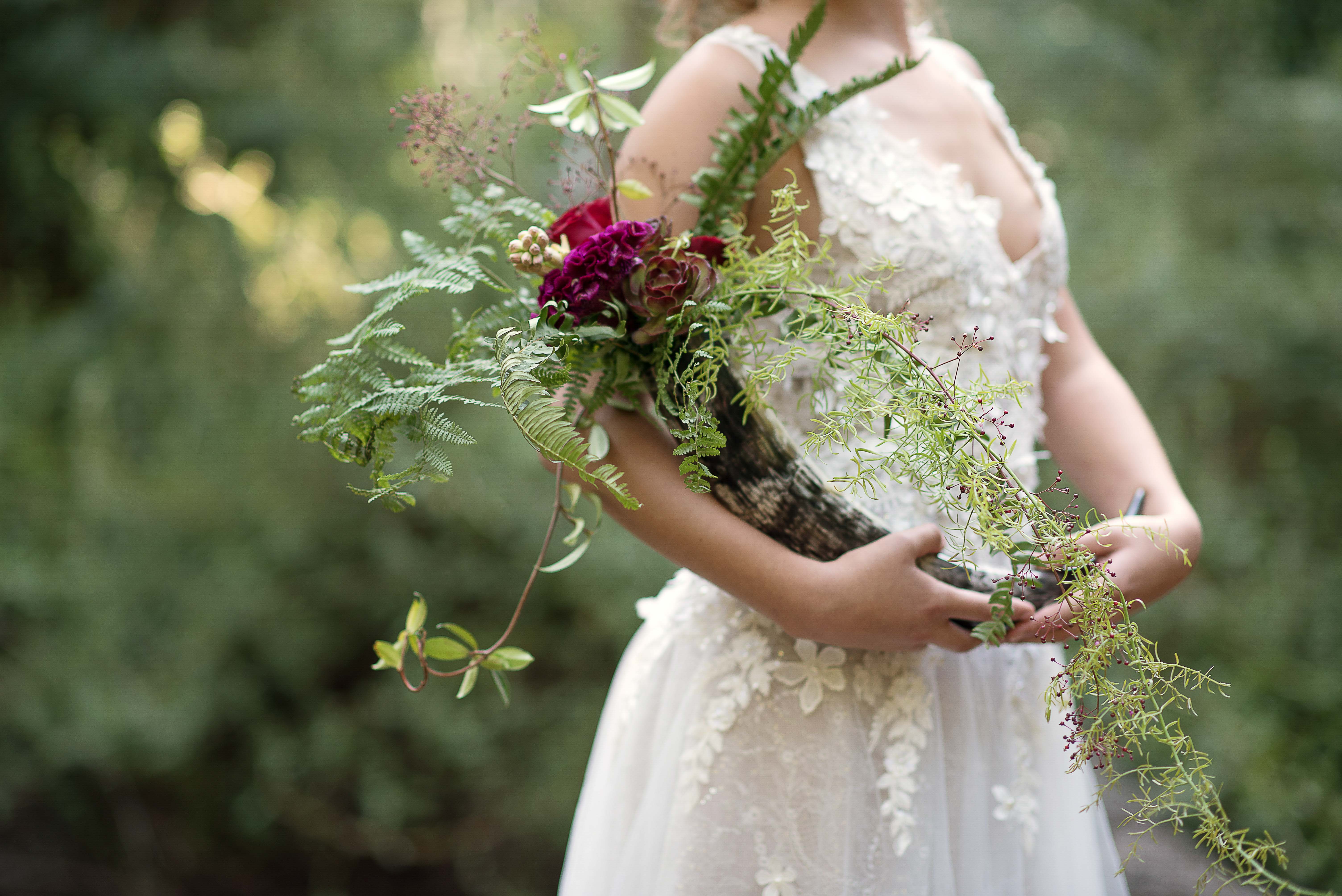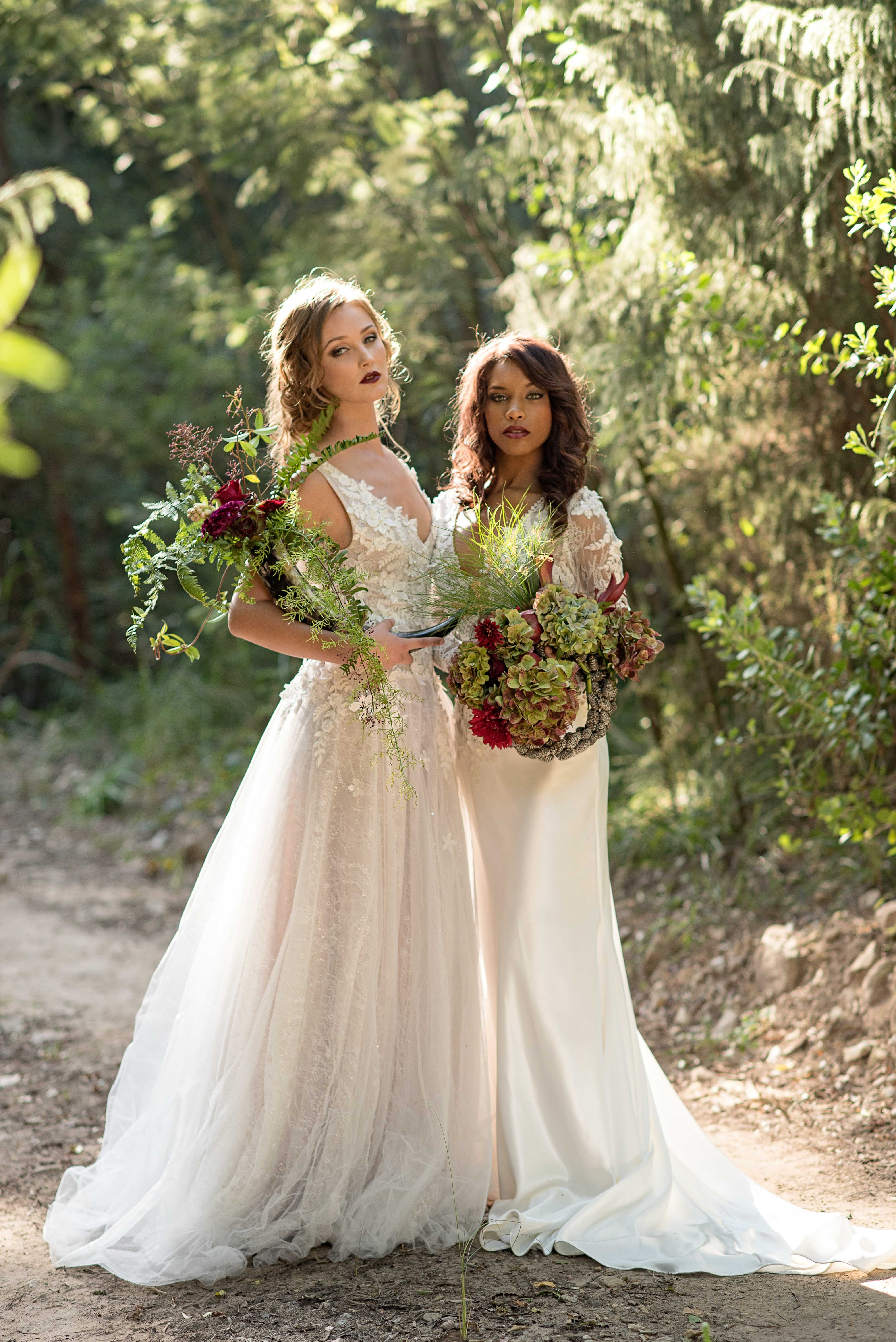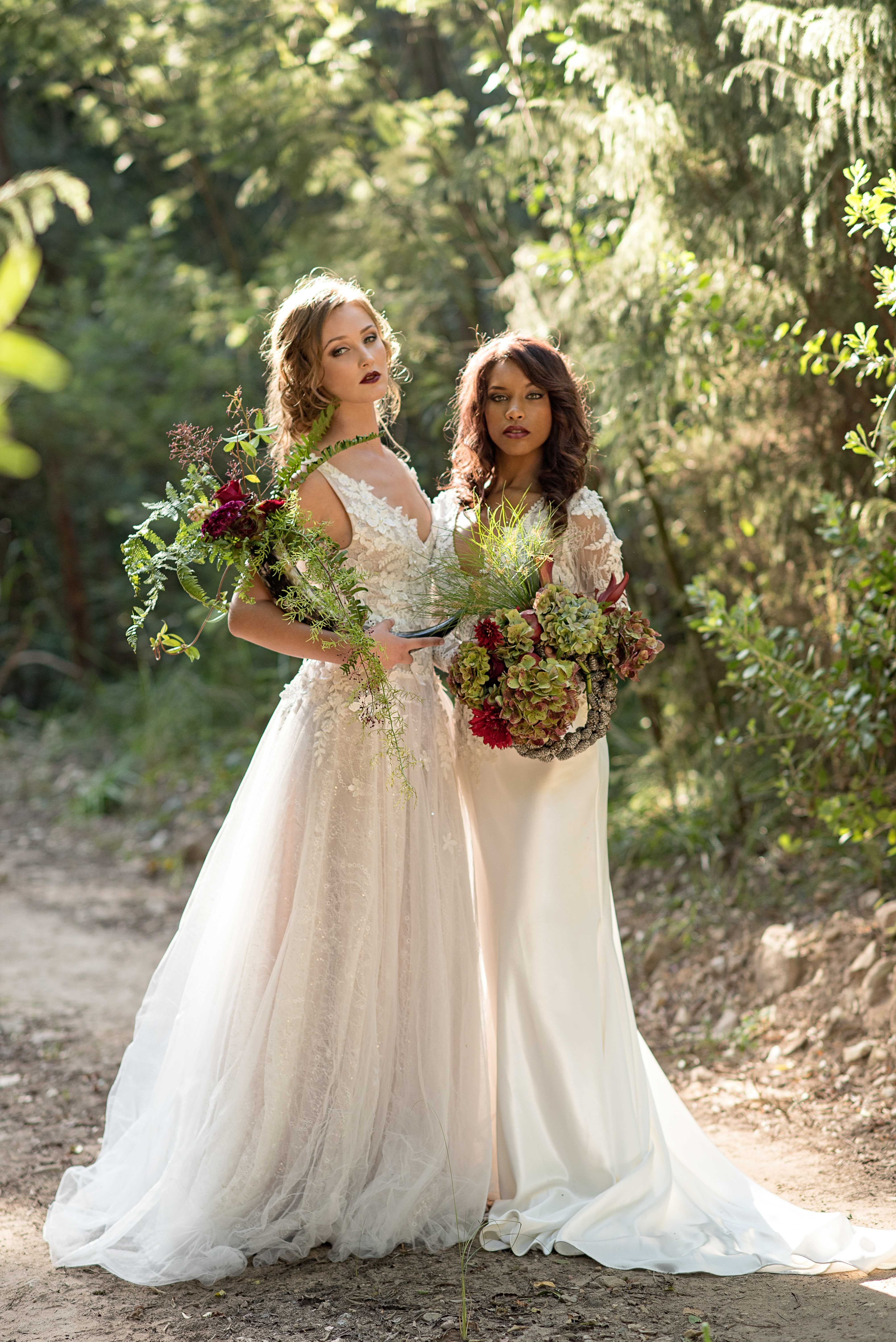 Woodlands forest fairy queen wedding gowns:  Anna Georgina dresses with detailed floral appliques and surprise details of subtle twinkles beneath tulle skirt showed just how to dress bride for a woodlands wedding of dreamlike proportions.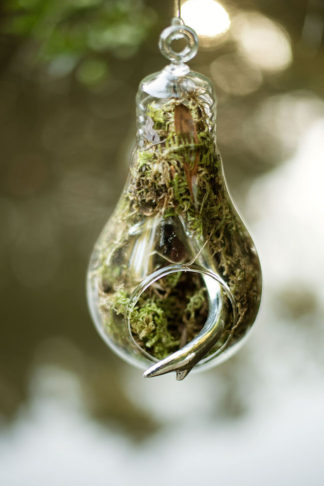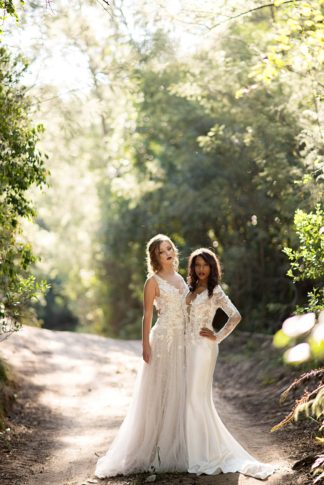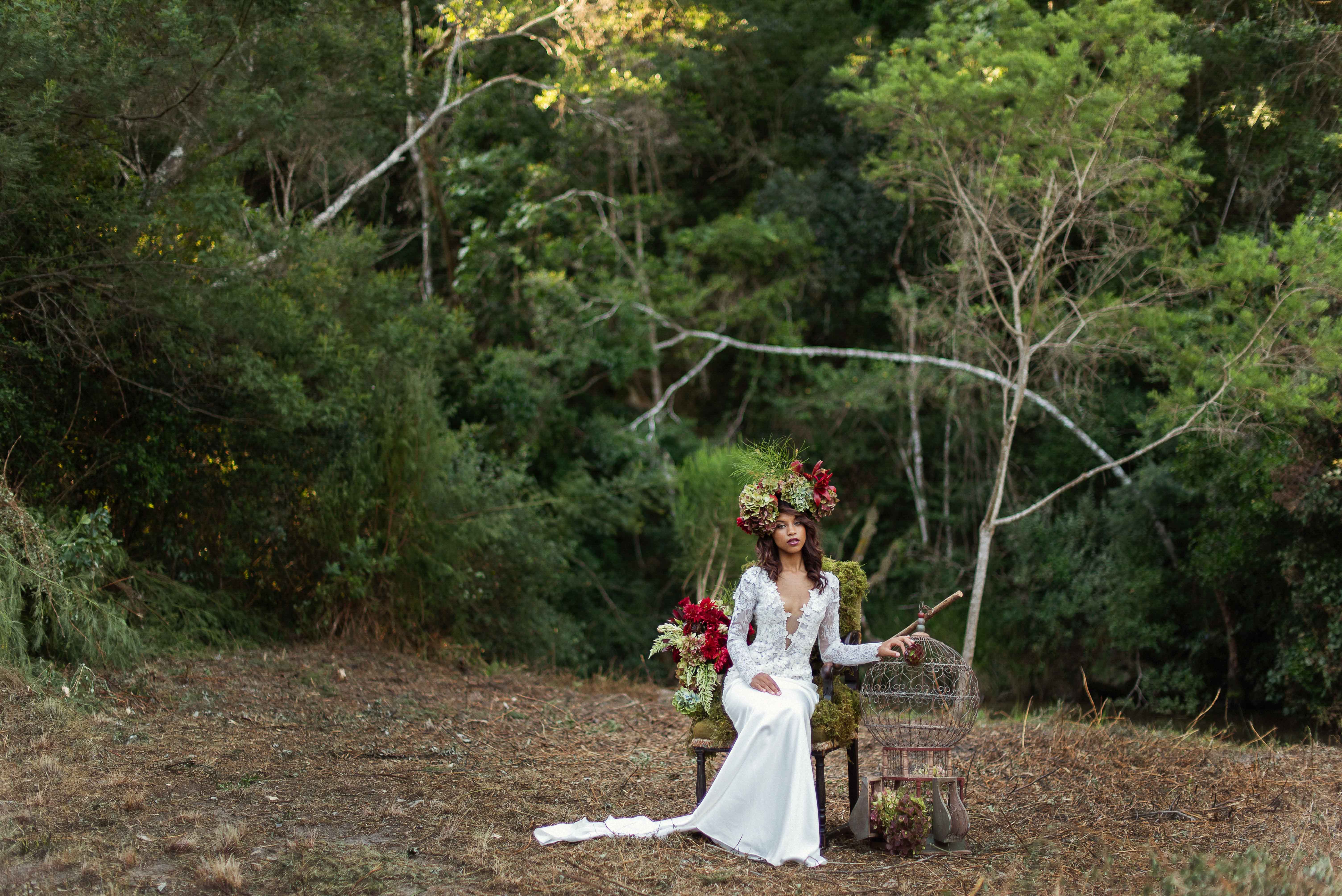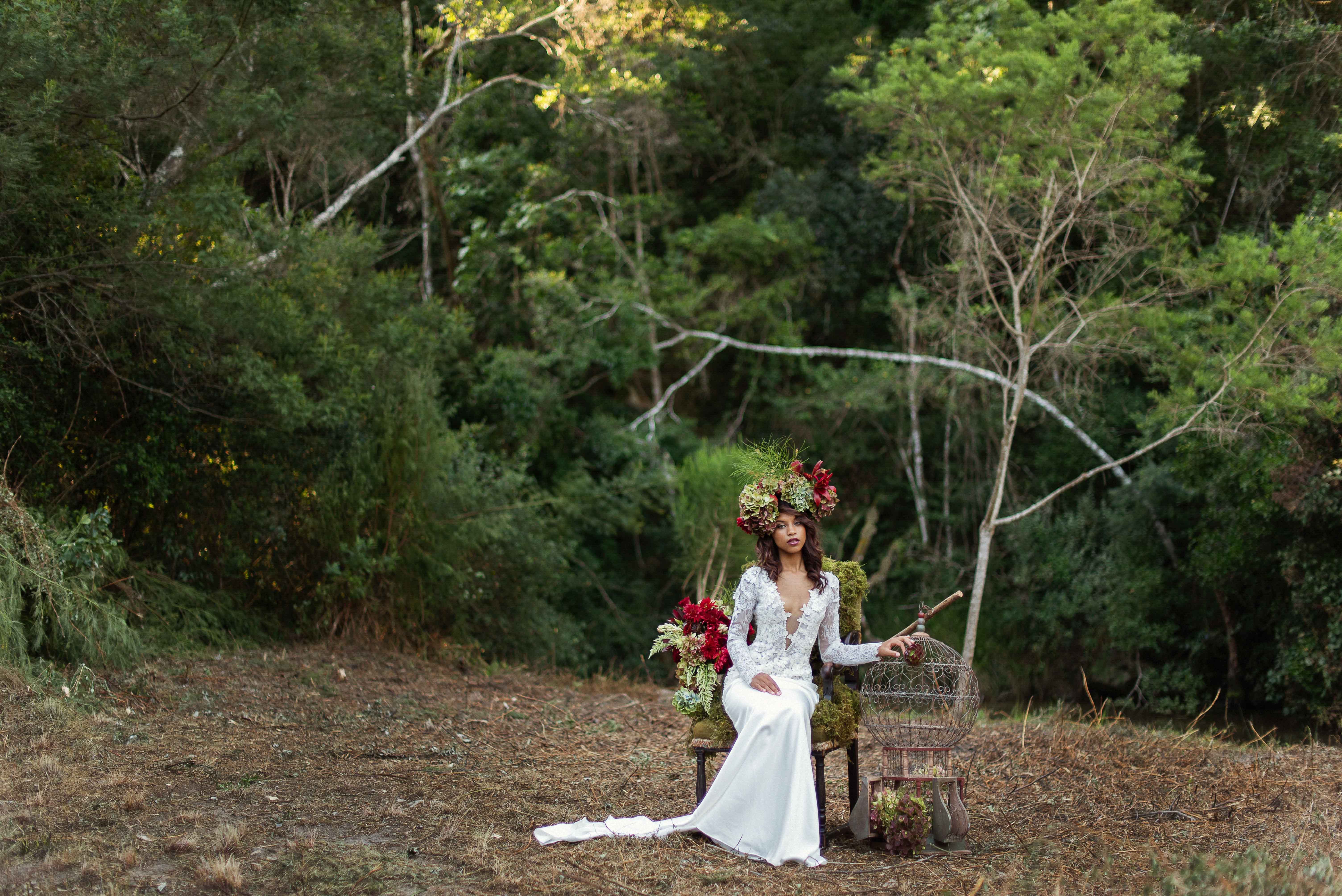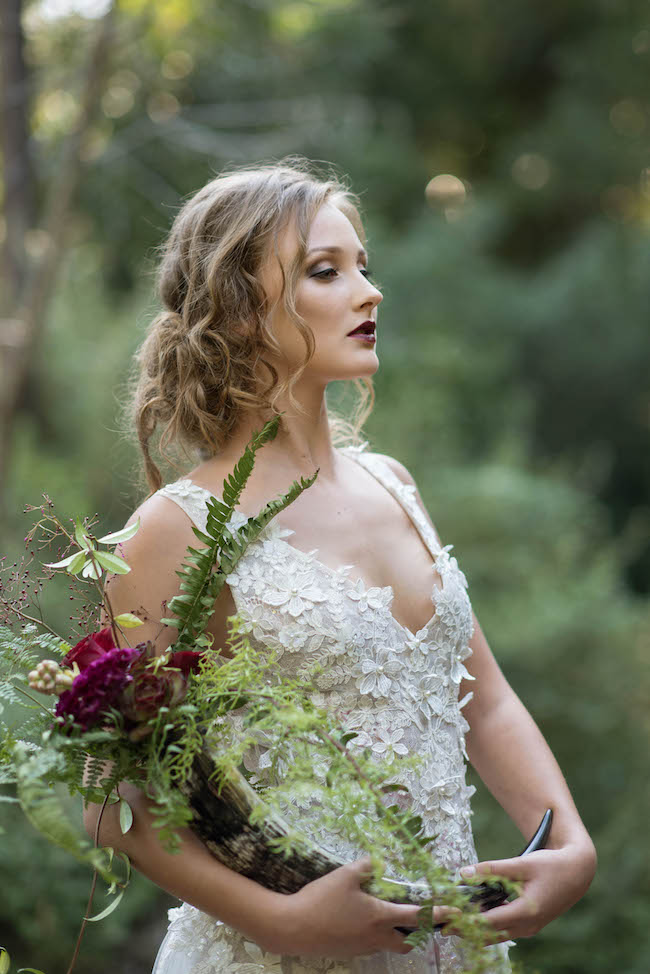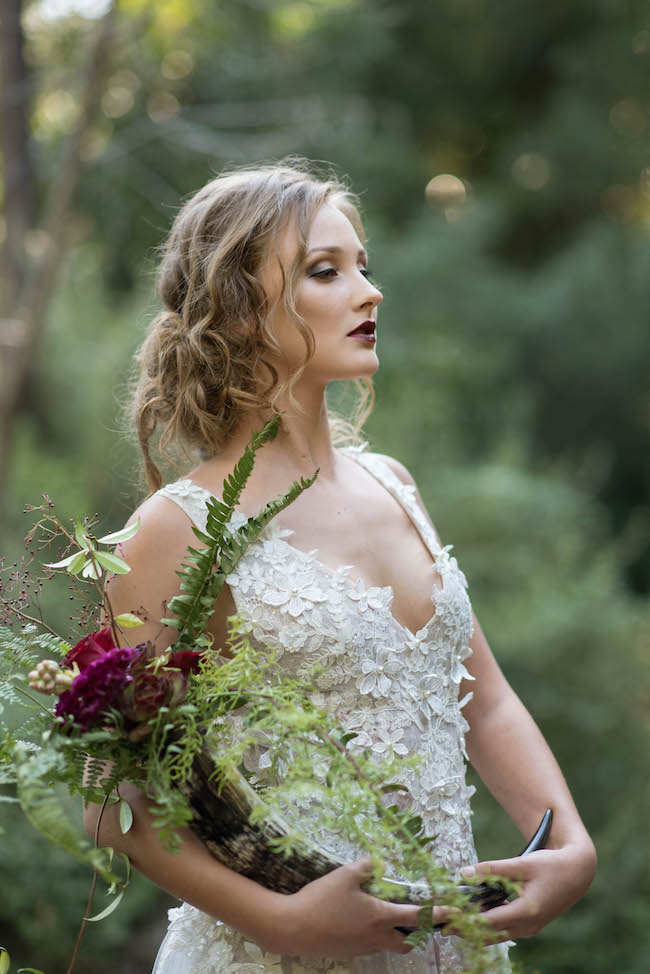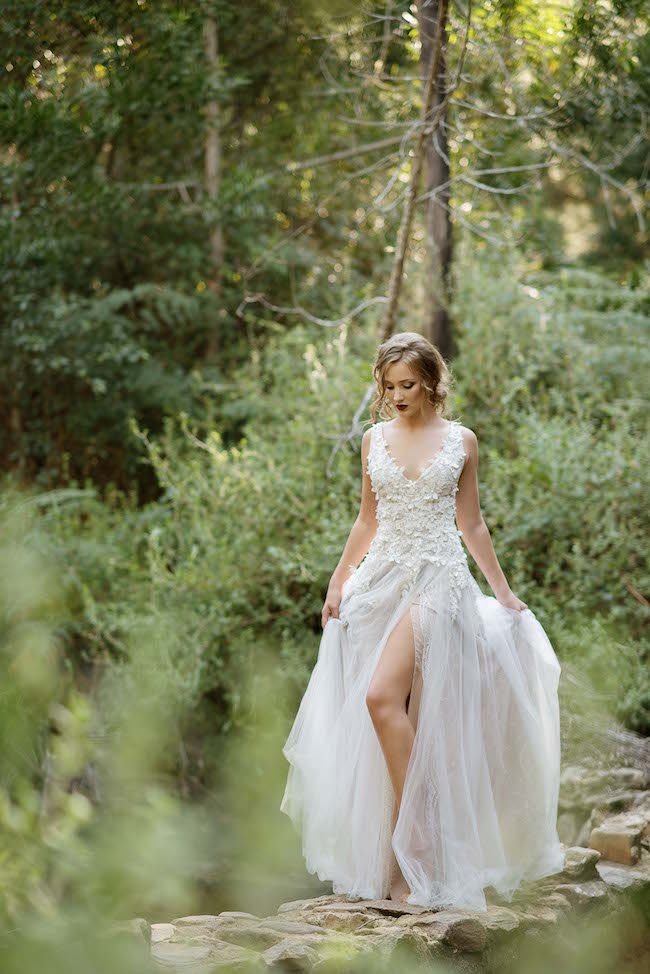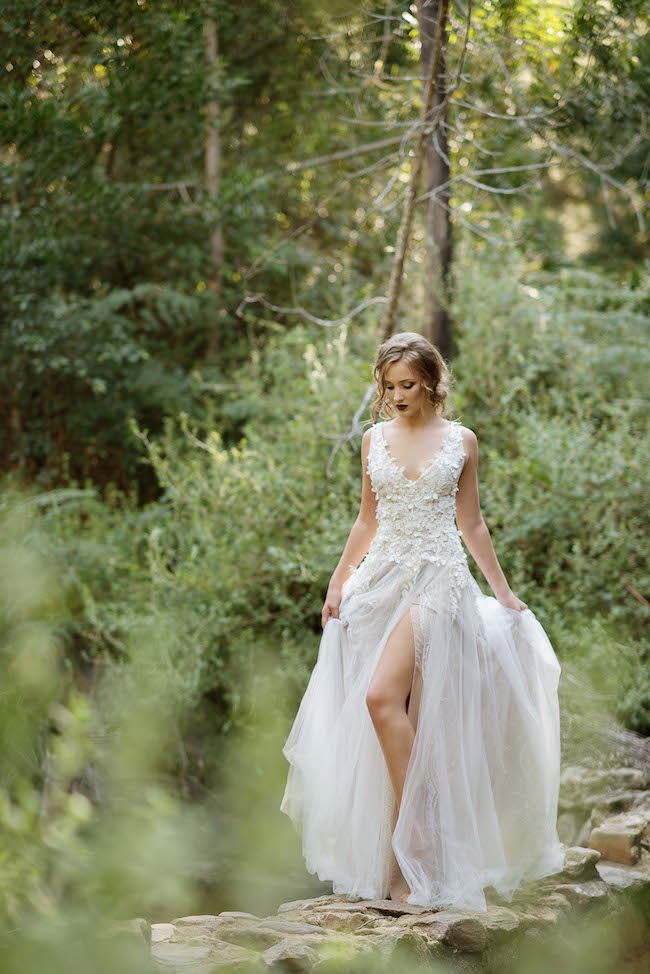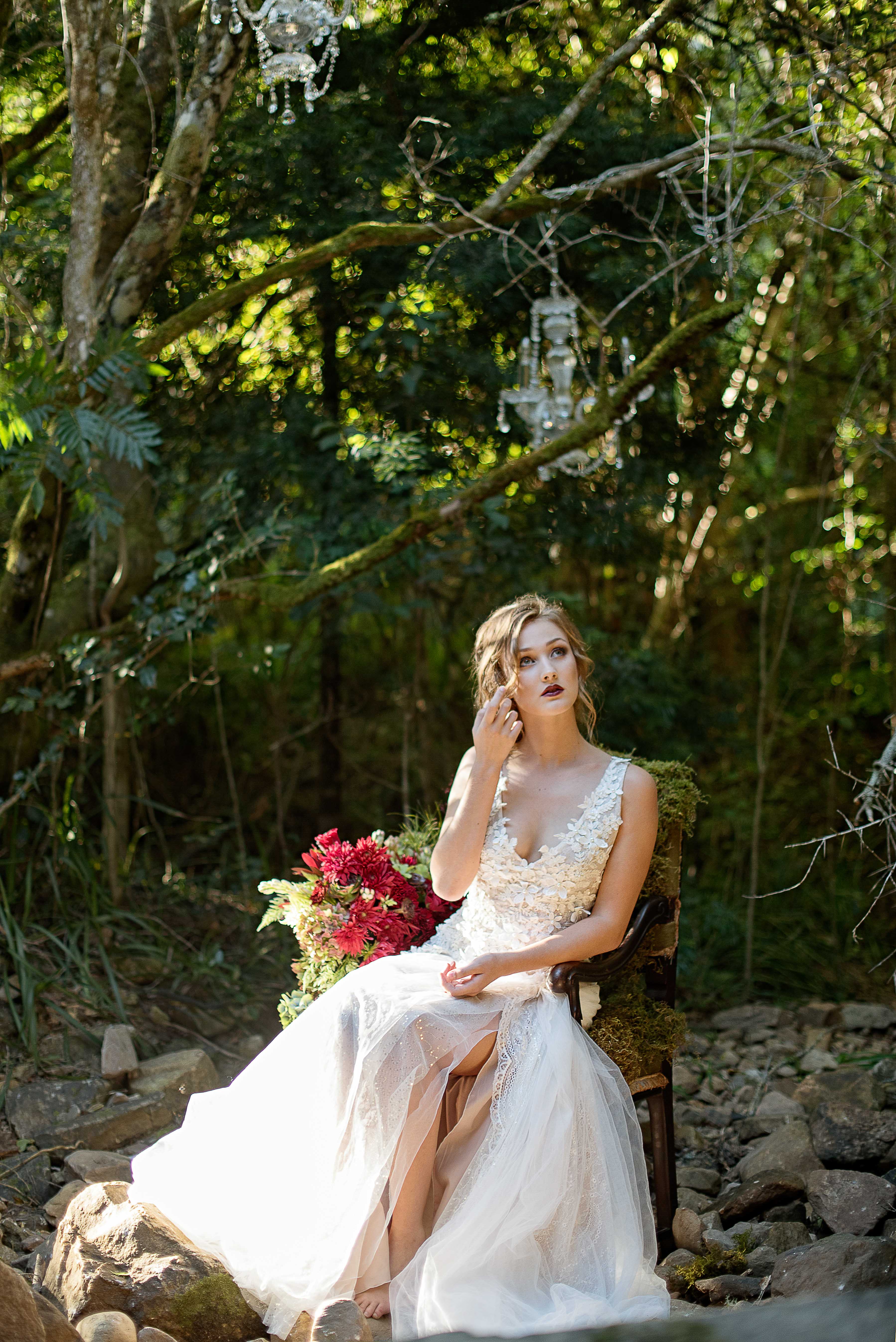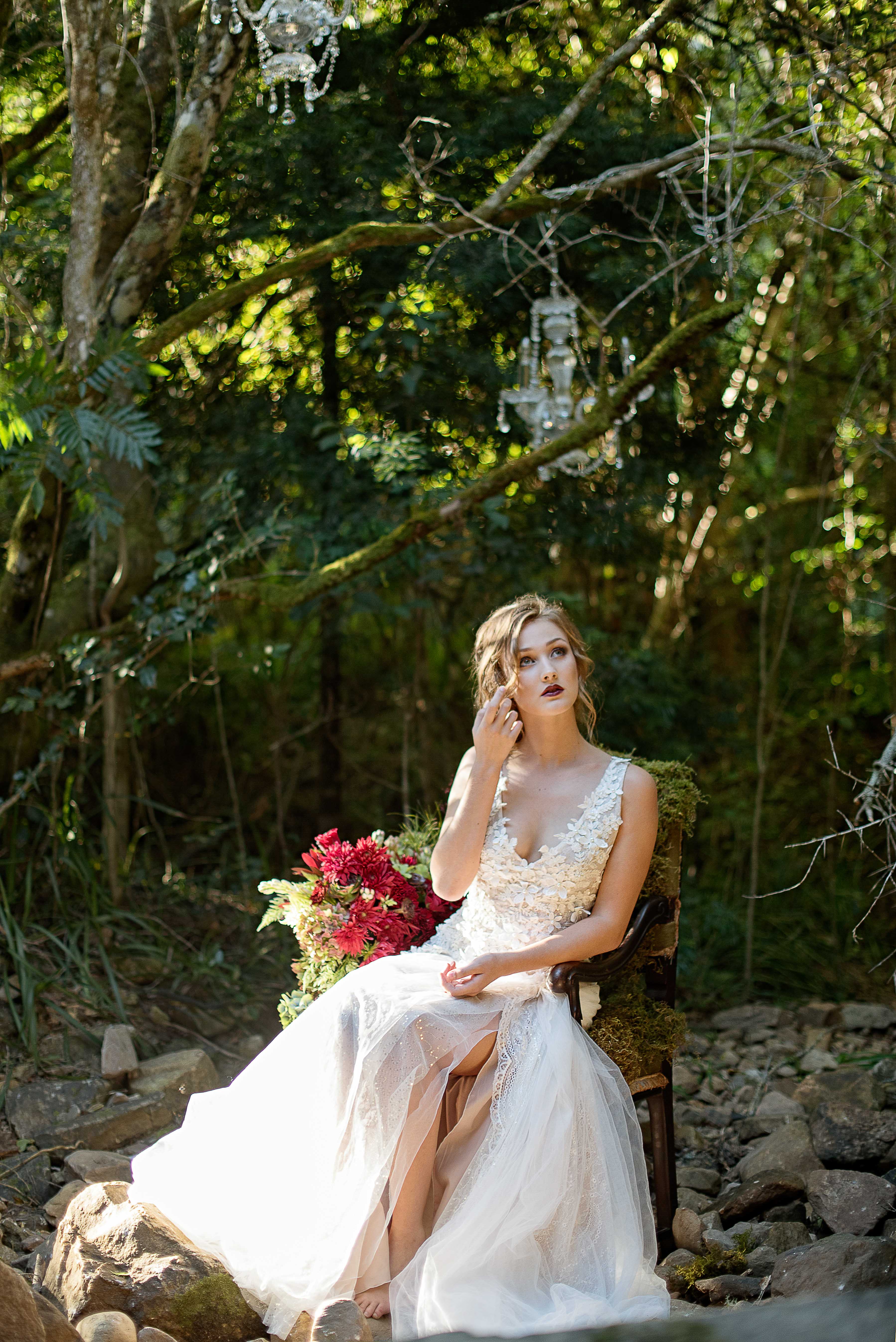 Rustic Woodlands Forest Wedding Service Providers: Photography: Samantha Clifton  // Hair & Make Up:  Wilna Allpass // Dresses: Anna Georgina // Floral Design & Decor: Yes! Exclusive Events // Cake: Lisa Jerling's Cakes // Venue: The Rose Pavilion at Bosky Dell Farm// Assistant: Angelique Smith // Models: Farren & Nadine from Ace Models Mossel Bay //
More forest wedding inspiration:
Forest Wedding at Beloftebos Stanford {Adele Kloppers Photography}
Eclectic Earth: Geode and Crystal Wedding Ideas {HAPPINEST + Lauren Pretorius}
Dramatic Red and Black Forest Wedding {Jana Marnewick Photography}
Whimsical Fairytale Cinderella Wedding in the Valley of Enchantment {Kristen Booth Photography}
Wedding Gown Spotlight: Enchanted Forest Romance by Anna Georgina {Veronique Mills Photography}