Barefoot and Beautiful West Coast Wedding ♥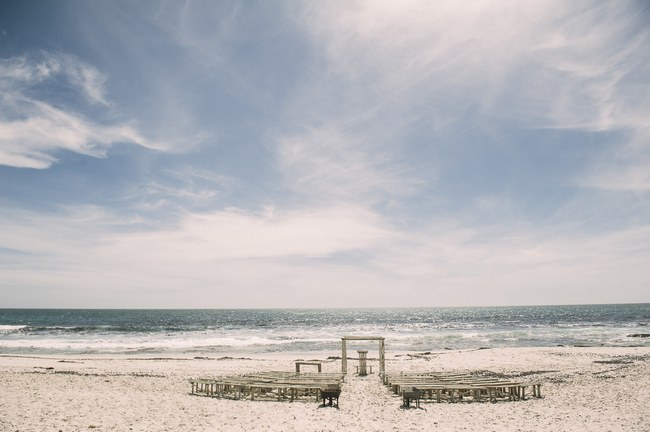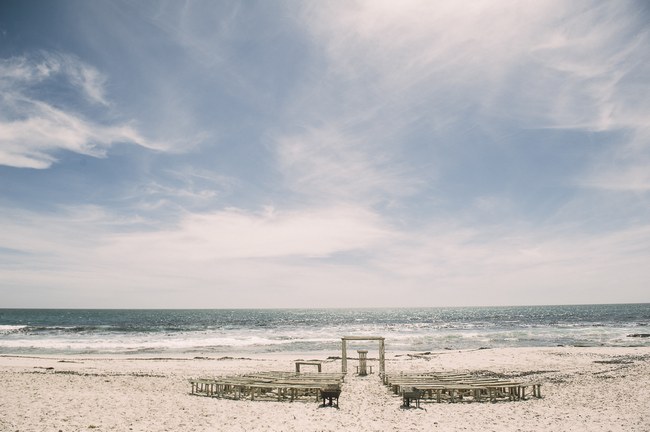 Chanyn-lee and Conrad's rustic beach wedding, held at the Grootvlei Guest farm in Lamberts Bay was a totally relaxed South African seaside celebration, complete with barefooted bride and groom. I just love that the pair, who both work at a nature reserve, named their reception tables after animals using the local Shangaan / African word for each.
The lovely Chanyn walked down the sandy aisle to a live acoustic version of Here Come The Bride, and they exchanged rings held within sea shells. When it came to dance the night away her father took a knife an shortened her wedding dress to make it that much easier to celebrate in comfortably! Talk about a chilled bride – if only we could all be that relaxed on our wedding day. 🙂 Our fave West Coast wedding photographer, Jules Morgan, was there to make sure no divine detail was left uncaptured.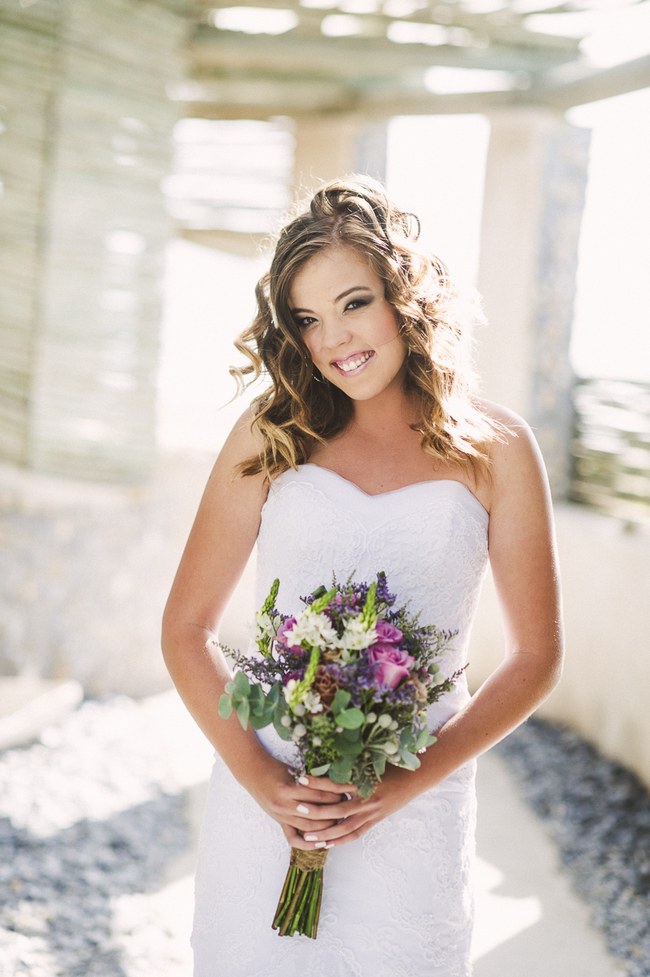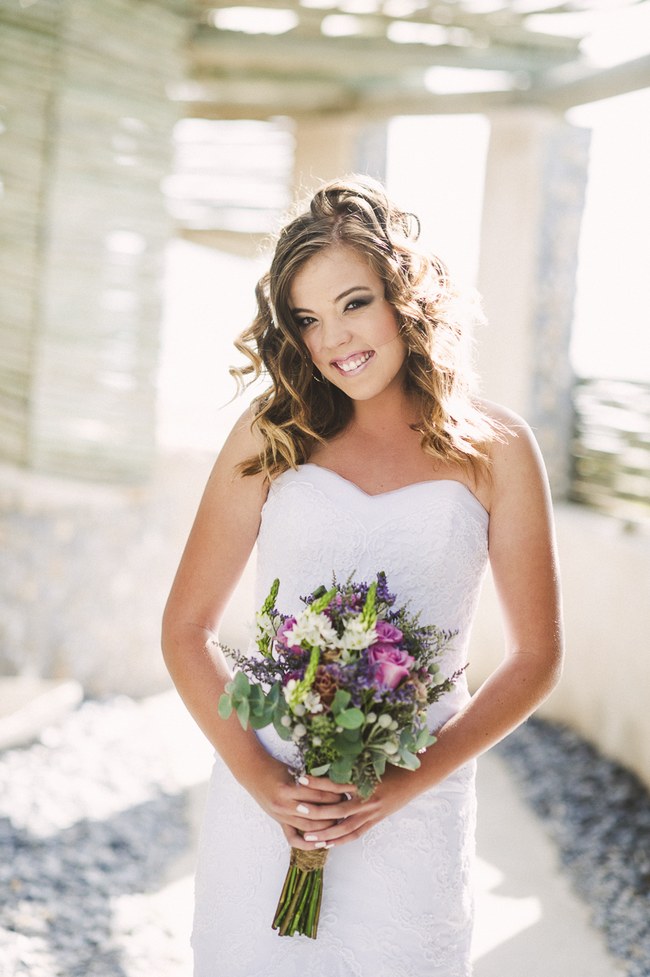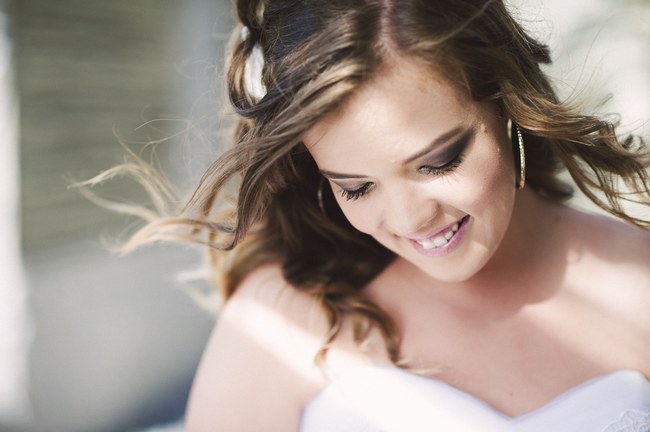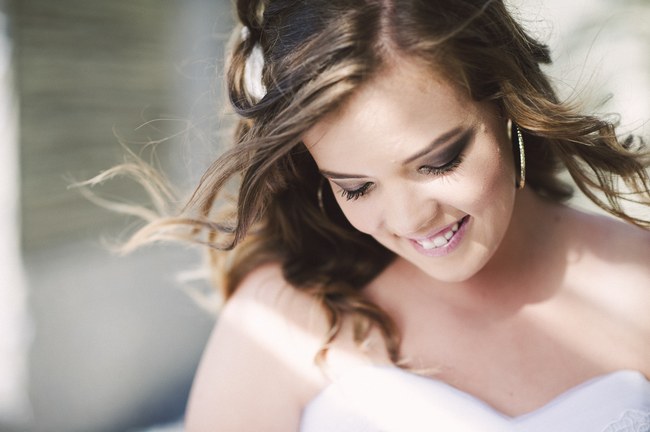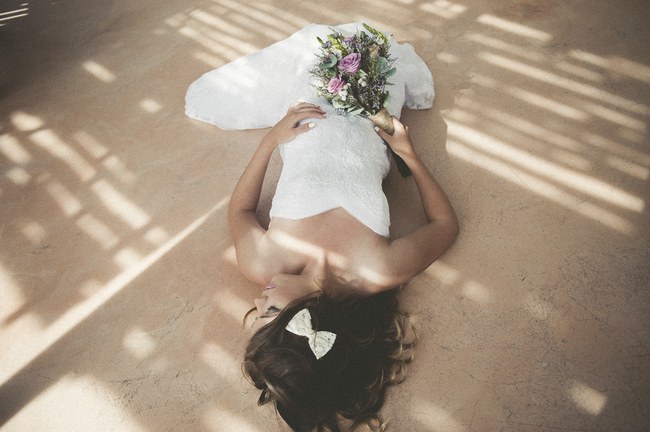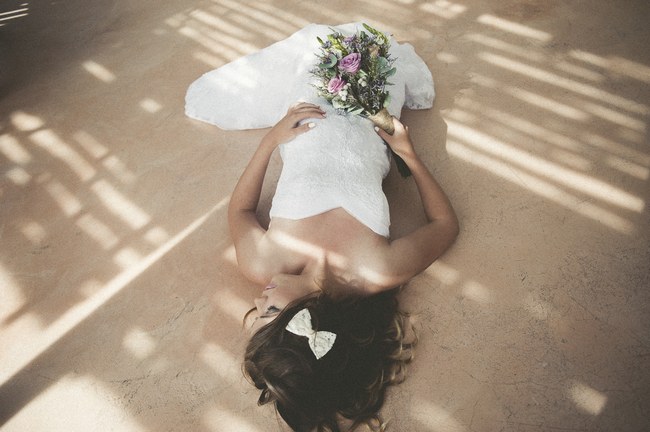 Their Love Story and Proposal: We met in the 8th grade and have been friends forever, but our love story only began in when we fell in love in 12th grade. Conrad proposed to me on a boat cruise – Conrad sent me on a treasure hunt. He had arranged everything so that I would end the treasure hunt by meeting him at sunset at a perfect spot overlooking the ocean, where he proposed!
Rustic Beach Wedding Bridal Look: Being on the beach, and expecting it to be a little windy, I wanted loose, natural looking hair. I had a pretty white bow in my hair, which has been my signature look since attending school. I took my make-up inspiration from Lana Del Rey – natural with not too many colours. I chose a plain and rustic bouquet made of fynbos, perfectly suited for the West Coast.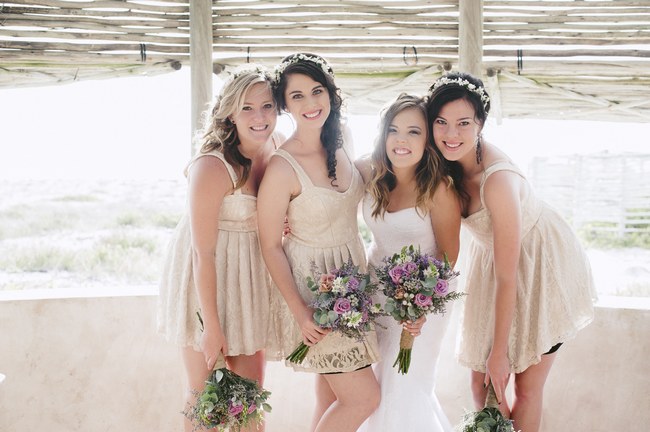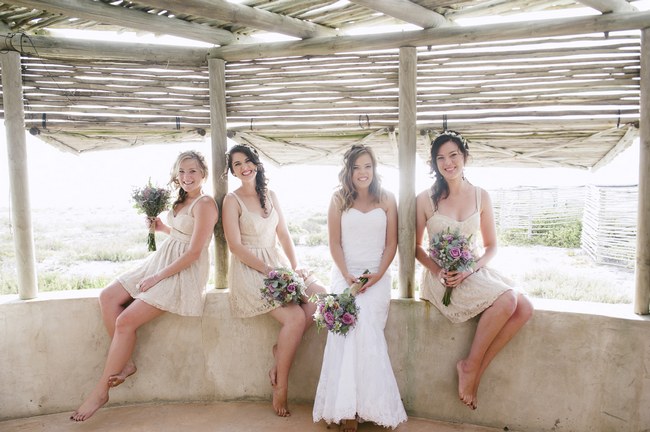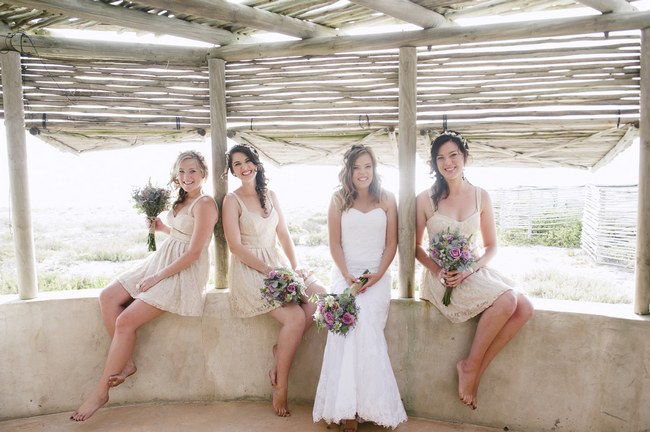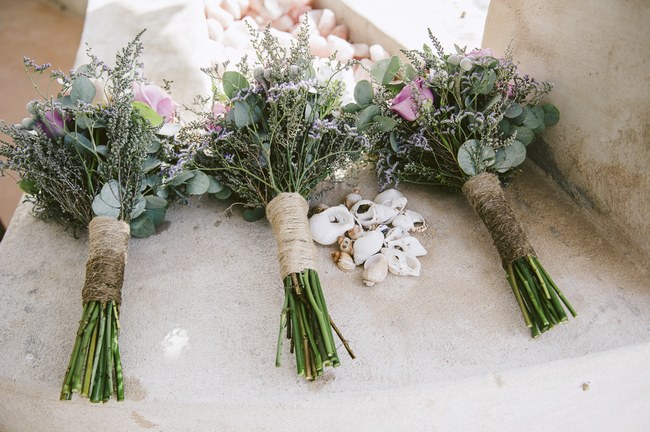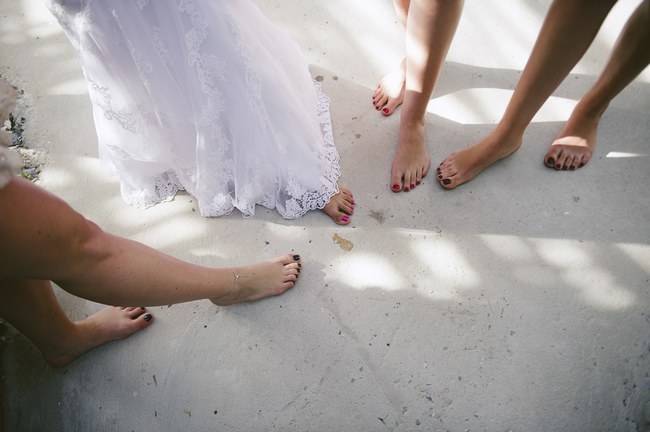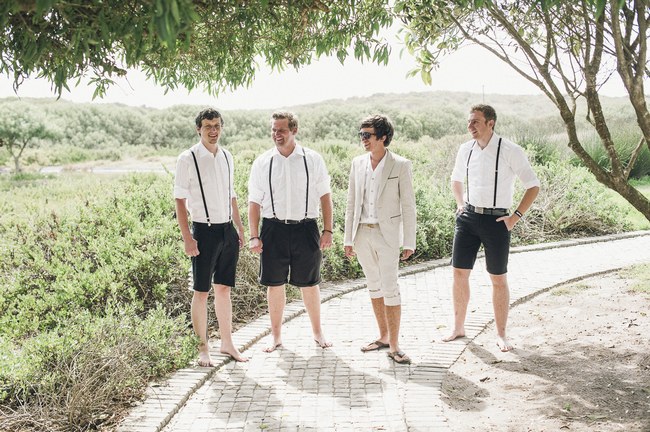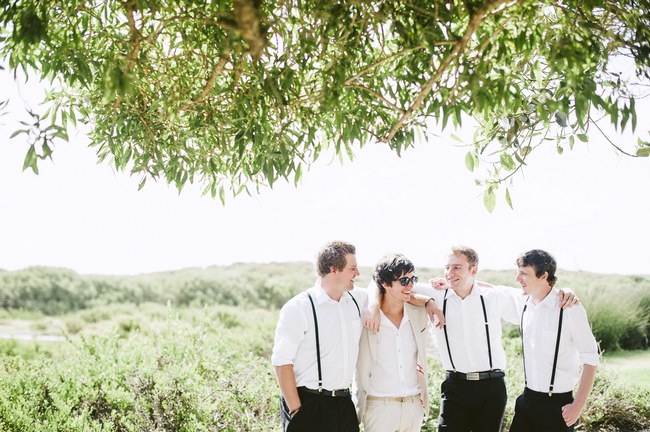 Rustic Beach Wedding Bridal Party: My bridesmaids were dressed in rustic short gold dresses from Forever New. The men  wore black pants rolled to just below the knees with no shoes.
Rustic Beach Wedding Wedding Ceremony: We decorated the beach pews with lots of rustic wood and candles in glass jars with candles! Our wedding ceremony was small and intimate, performed by my brother-in-law. I walked down the aisle to a live acoustic version of Here Comes The Bride, we wrote our own vows, and exchanged rings carried in shells.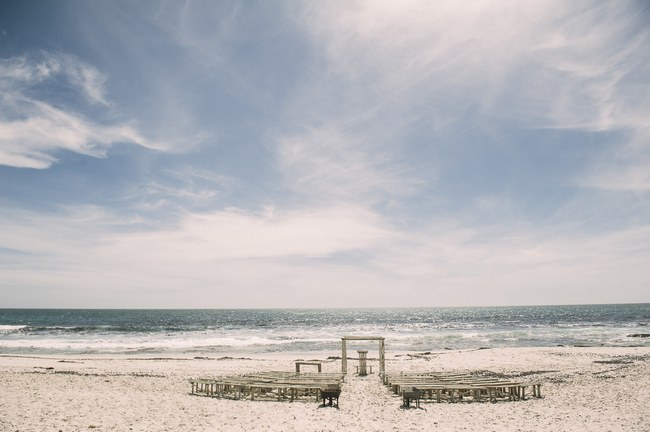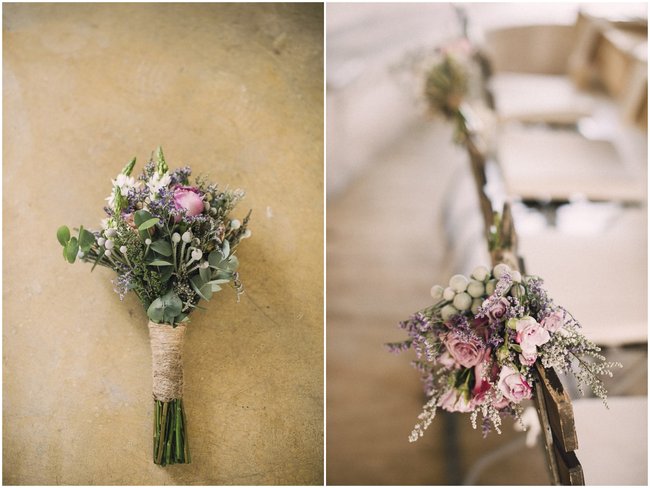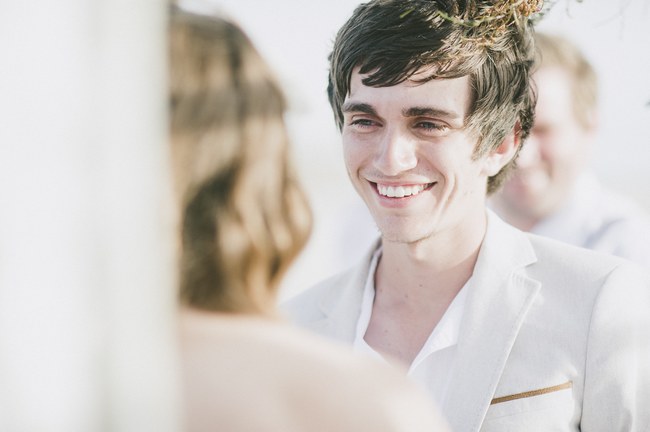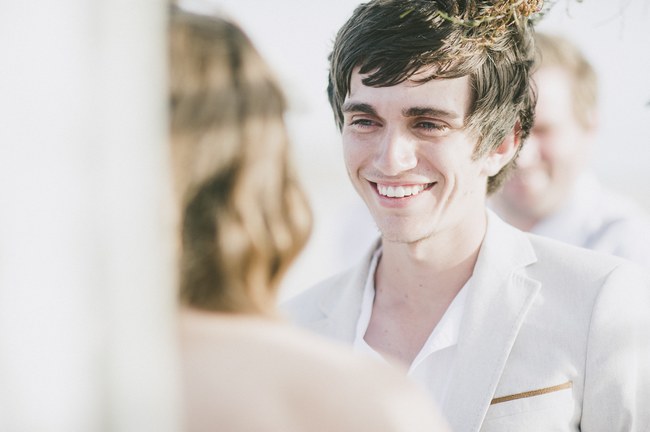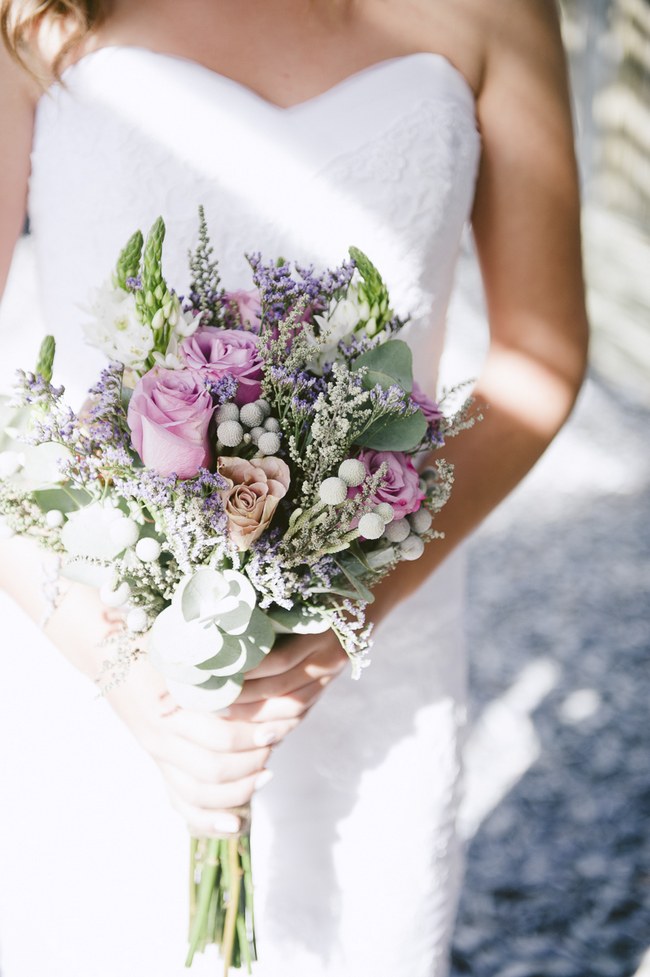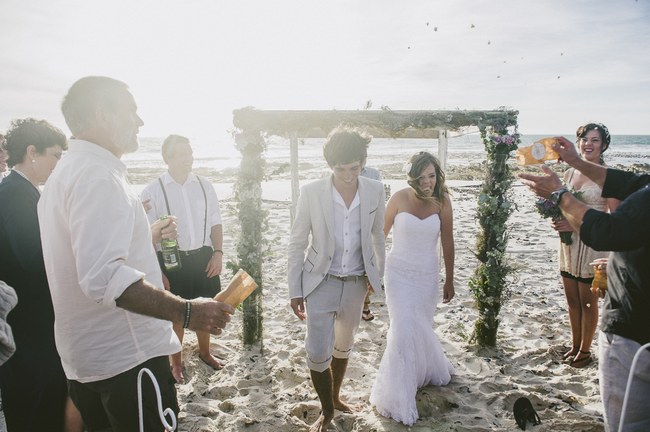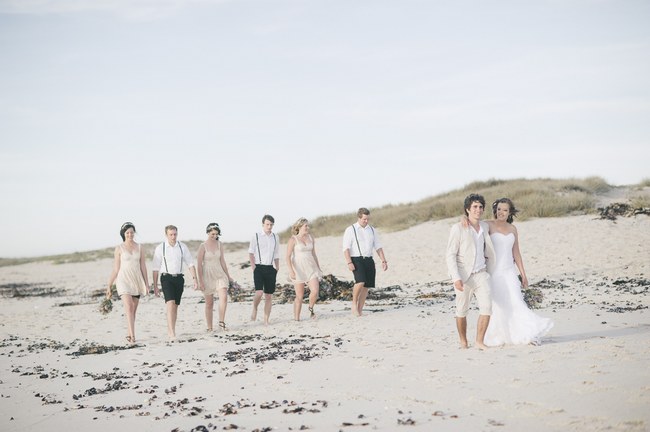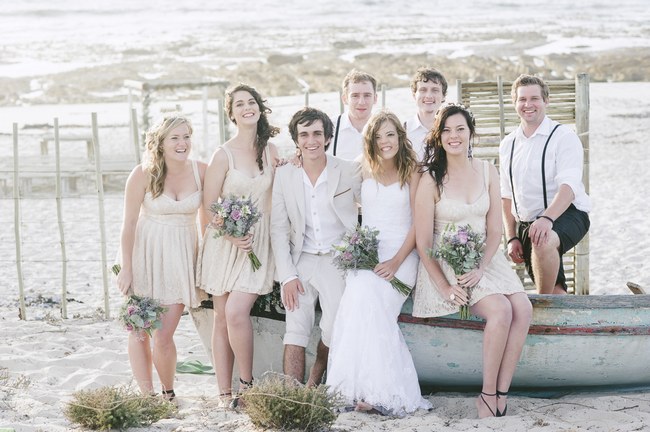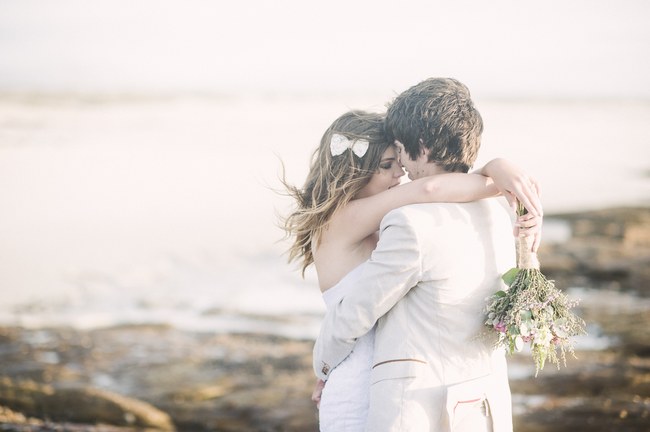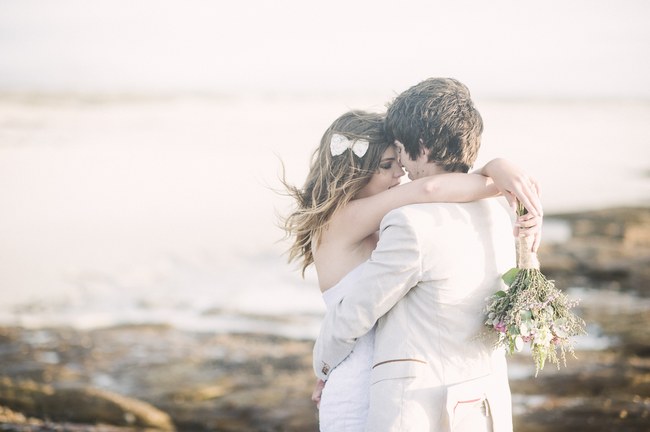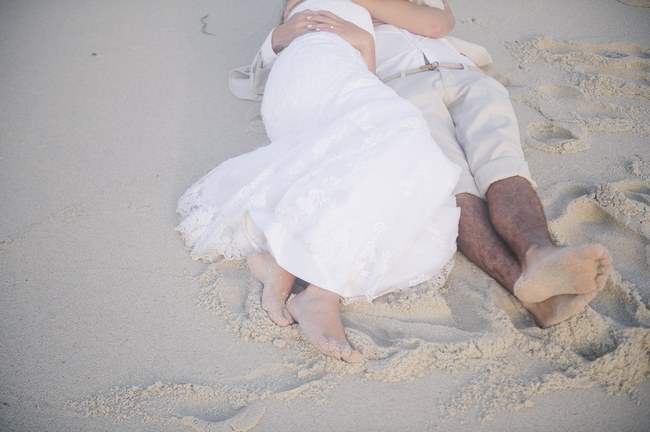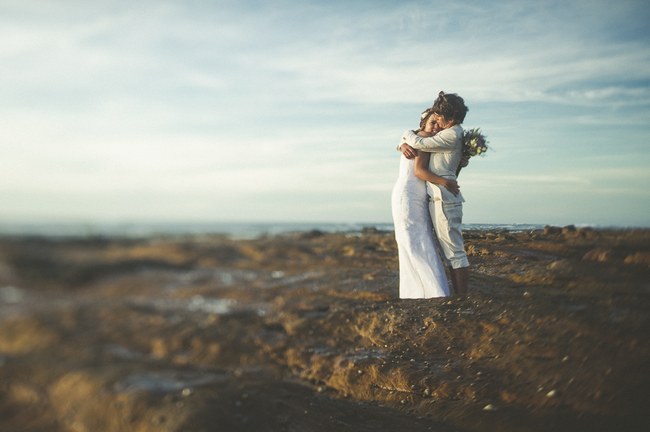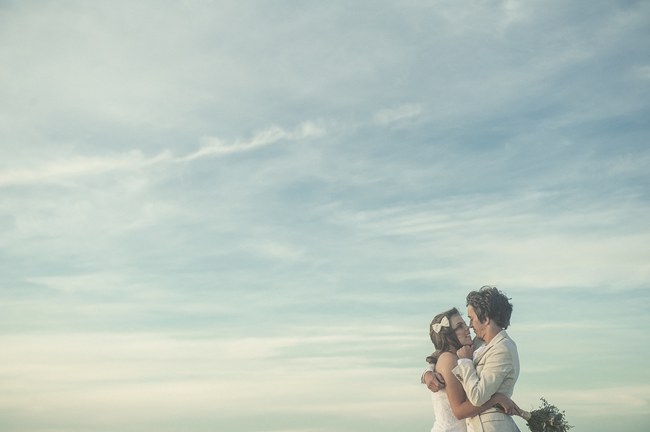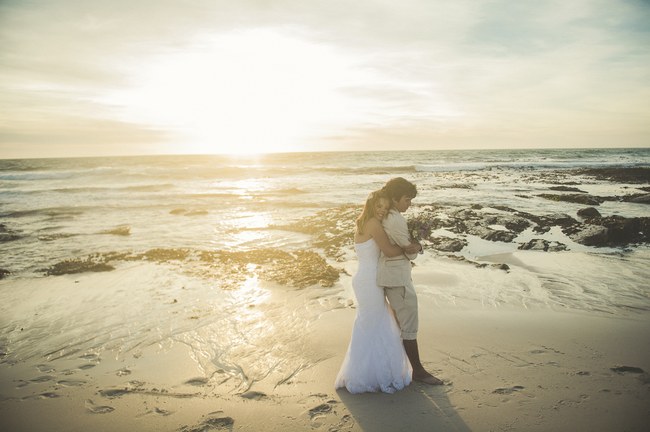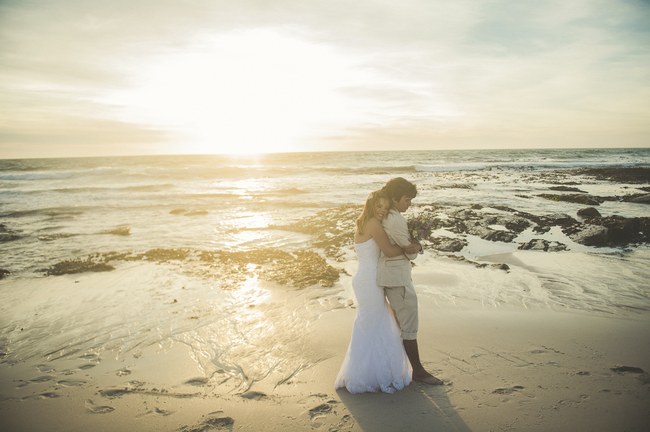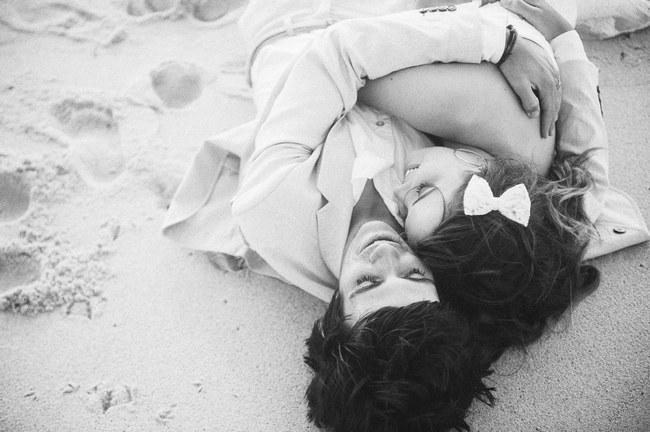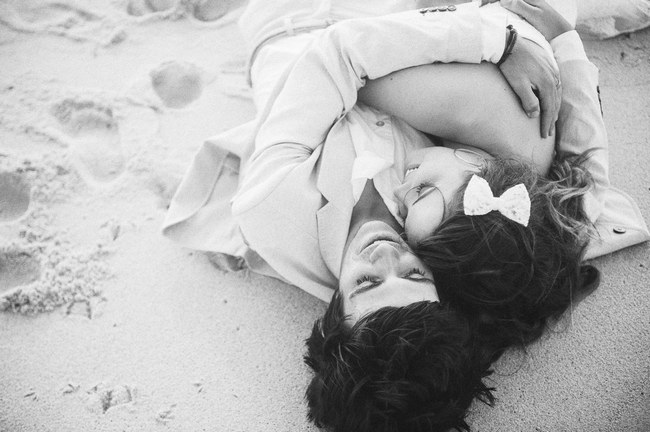 Rustic Beach Wedding Reception: Because we are camp managers who work in the bushveld we numbered our tables with animal names in Shangaan, which is a local African/ Tsongan language. We decorated the tables with fynbos arrangements in glass jars. We wrote each guests name onto took tin camping cups favors along with personalised wooden heart shaped place mats to take home.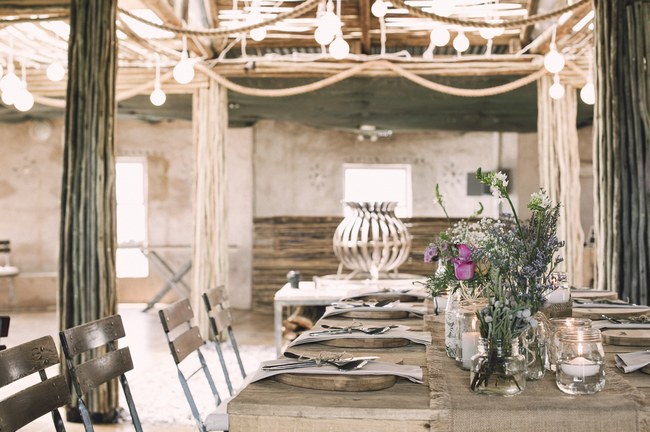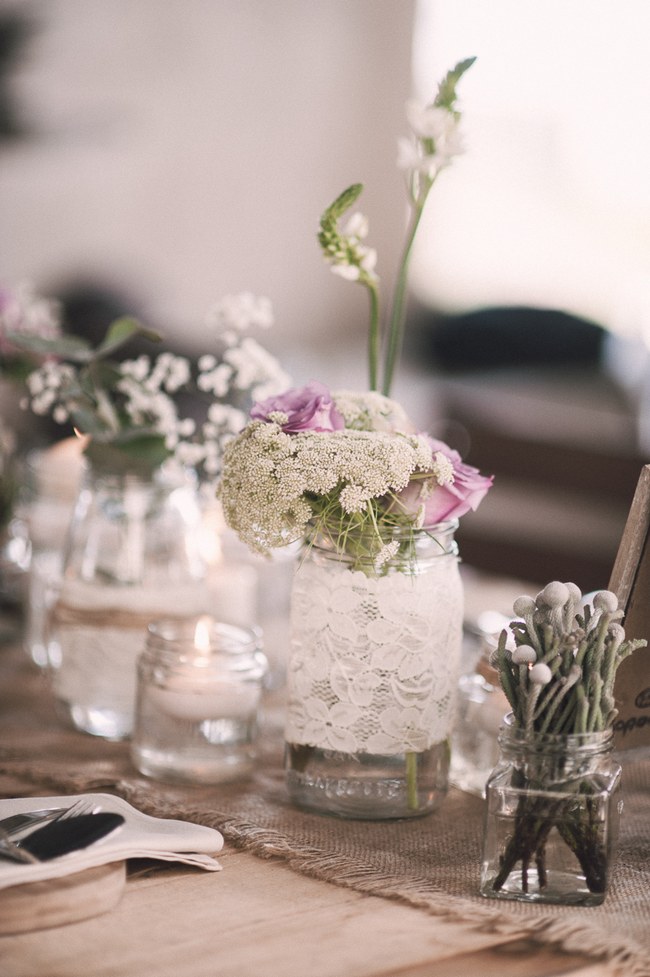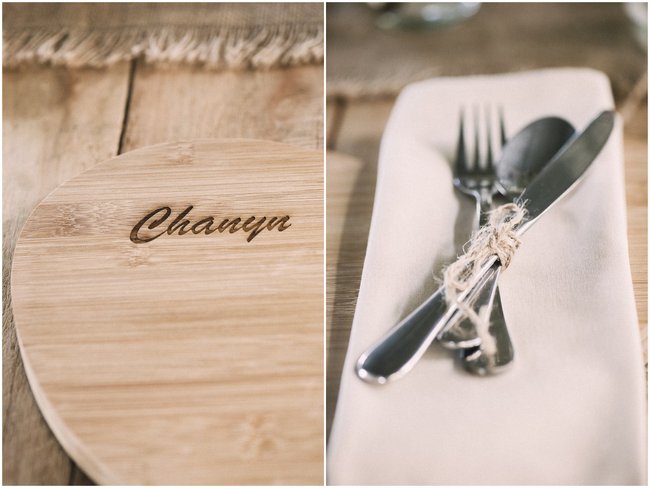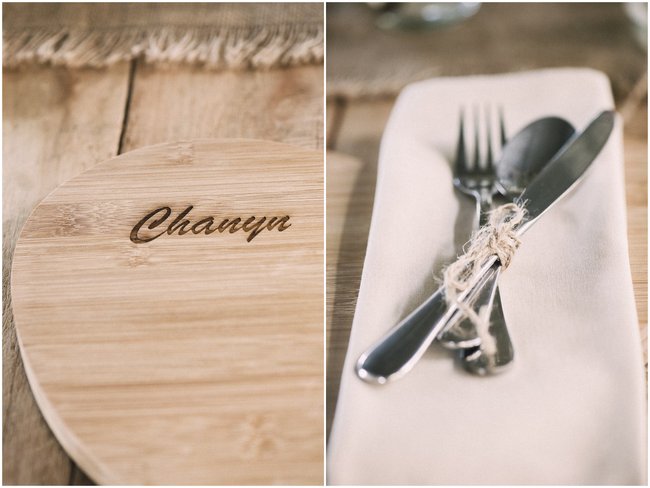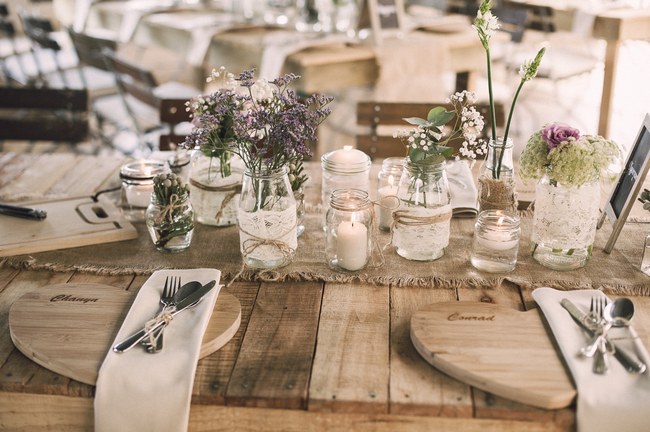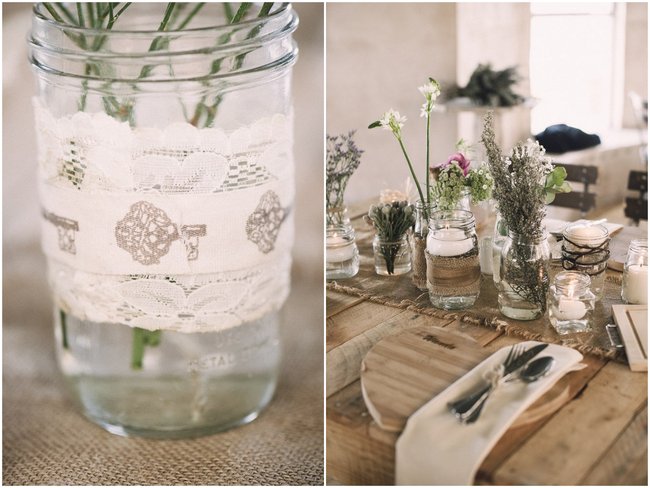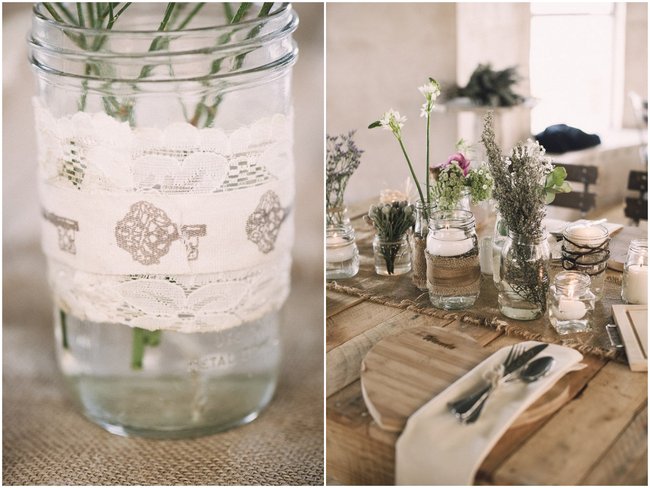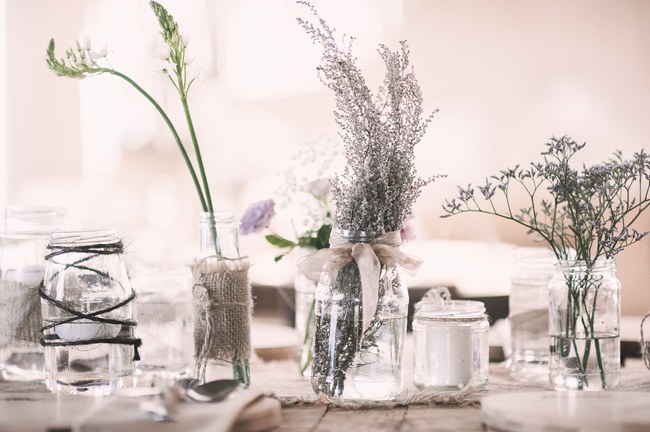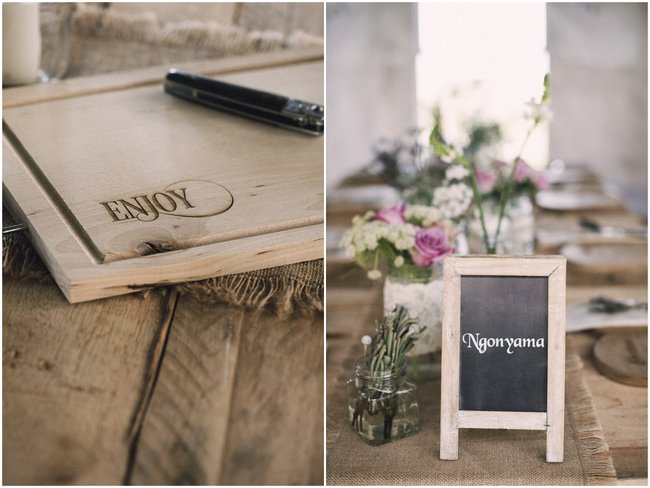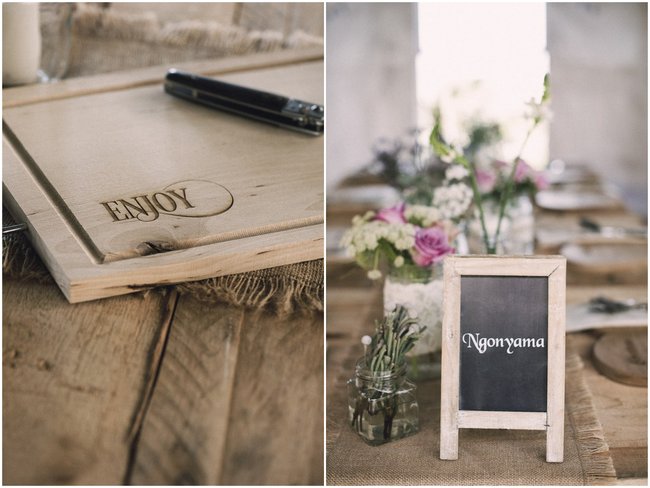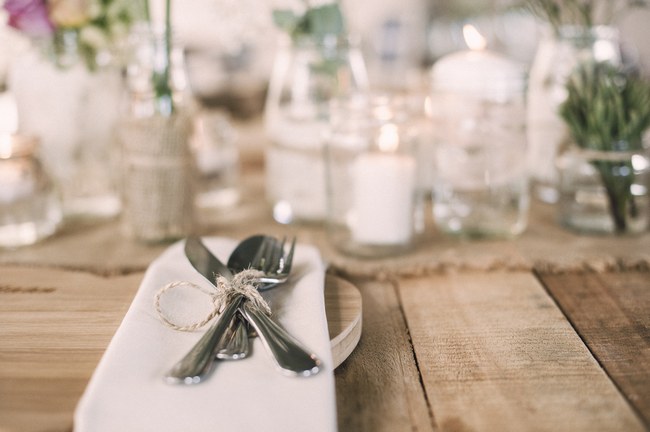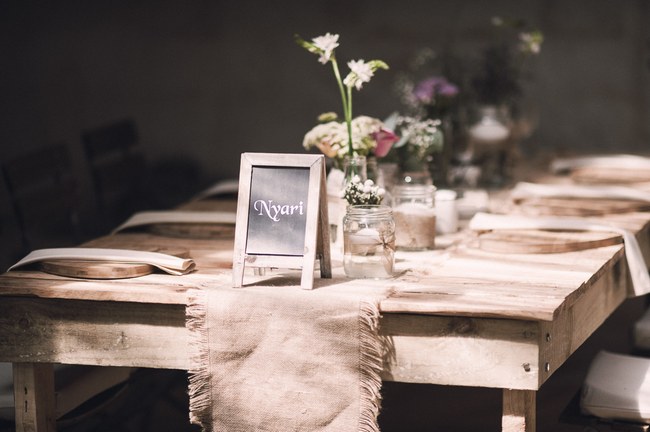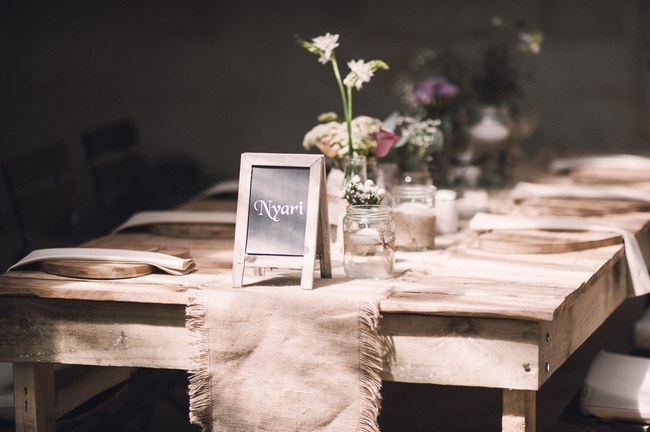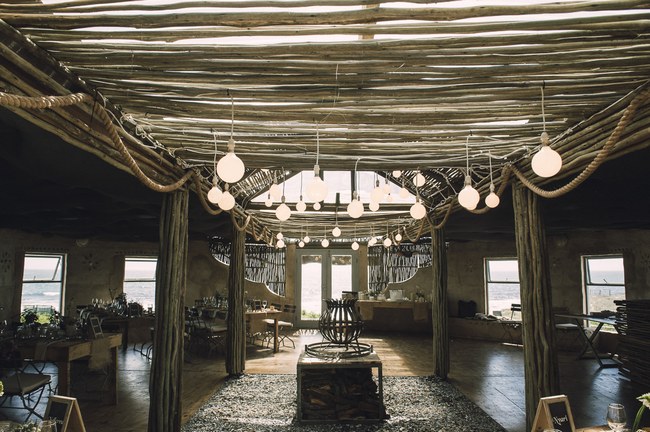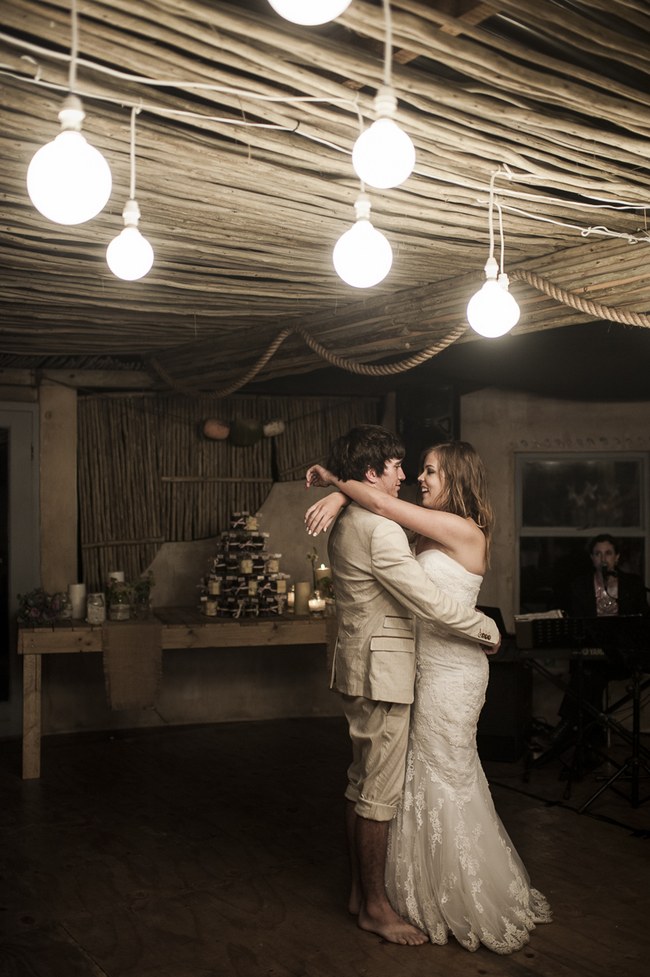 Wedding Playlist:
Our first dance was a compilation of songs and very funny – we acted out a few very funny moves. Very non traditional! We also included our song: 8 Days A Week by the Beatles.
Wedding Planning Advice:
Get a wedding planner! Mine was great! I did nothing and everything was flawless!
DONT STRESS! Everything will work out!
If you're working with a budget don't go overboard with flowers and food…rather enjoy the party
♥ ♥ ♥ CREDITS ♥ ♥ ♥
Photographer: Jules Morgan | Venue: Grootvlei Guest farm Lamberts Bay | Wedding planner: Noreen Swarts, Timeless Weddings | Brides Hair & Make Up: Adele van Niekerk |Pastor/Officiator: William Warren