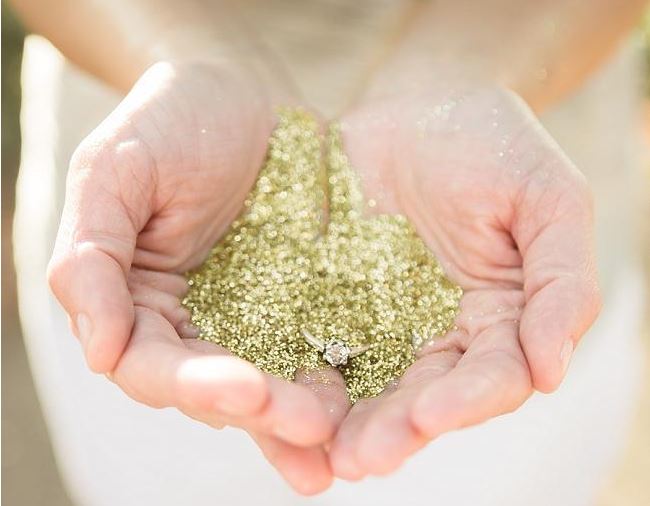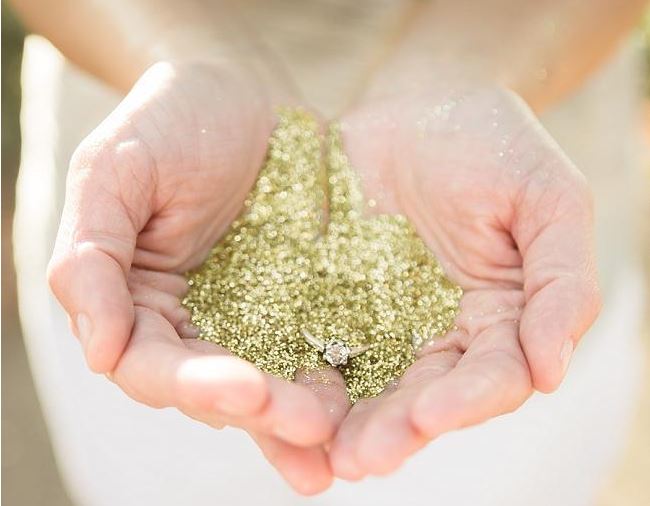 {Image: Genevieve Fundaro,via Confetti Daydreams}
In addition to being the symbol of an exciting new phase in our lives, and a reminder of just how lucky and in love we are, for most of us our brand new engagement ring is likely the first piece of grown-up jewellery we'll receive. Chances are that it's the most valuable, too.  While the song, and the movie, would have us believe that diamonds are forever, engagement rings do not come with a care manual on how to maintain their sparkle.  (Well, mine certainly didn't!)
As the saying goes; with great sparkle, comes great responsibility. (Doesn't it?!) Well, either way, to help keep our betrothal bling in tiptop shape we spoke to our friends at Yael Designs for some expert advice on the matter. Here are their top tips on how best to care for our rings:
How to Care for your Engagement Ring:
Wash yourself, not your ring. When you're in the shower, a relaxing bubble bath, or simply just washing your hands, soap scum can leave film on your ring, detracting from its natural shine. When you shower or swim with the ring, you're also facing the danger of it slipping right off! The ring belongs on your finger, not down the drain or the bottom of the pool. Get a cute ring holder that matches your bathroom to keep the ring safe and dry while you get squeaky clean.
Don't mix with others. Putting your engagement ring with your other jewelry may scratch the ring or other pieces of jewelry. Since it is one of your most important pieces of jewelry, give it an individual compartment or wrap it in a cloth to prevent scratch marks. We love the idea of a beautiful velvet ring box – check out some options for monogramming here.
(If this feature inspires you to purchase one of these items for your wedding, we'll get a small percentage of the sale for sharing it with you. Thank you!)
Keep your ring away from cleaning supplies. The kitchen has to be scrubbed, but that doesn't mean your ring has to be. Put the ring aside when using chlorine, bleach, or other harsh chemicals that could hurt the band of your ring.
Take off the ring when doing hard work. If you're planning to do some rough yard work, leave that diamond ring inside the house. Although known as the hardest gemstone, diamonds are not indestructible and can in fact be damaged by a hard blow.
Visit your jeweler. Just as you need a medical check-up every once and a while, so does your ring. Do your engagement ring a favor and take it to a jeweler who can professionally clean, inspect, and care for your piece.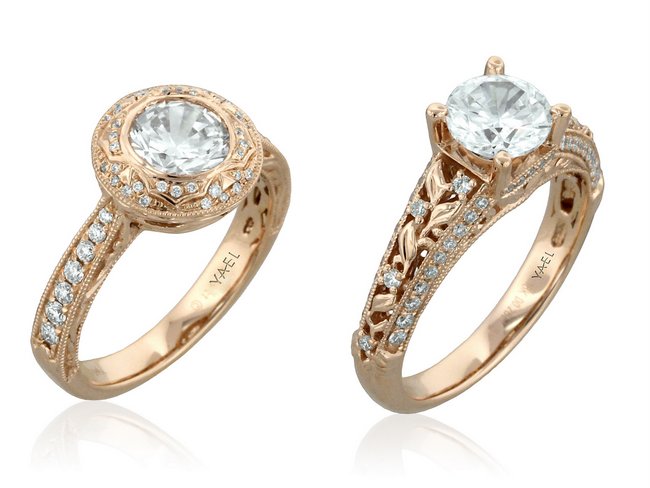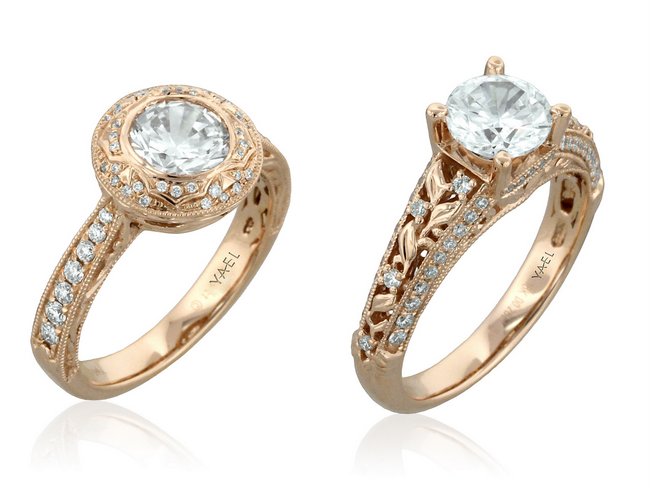 If you haven't yet settled on a ring, check out our engagement ring guide which helps demystify the jewellery jargon and is filled with some pretty sparkly designs too.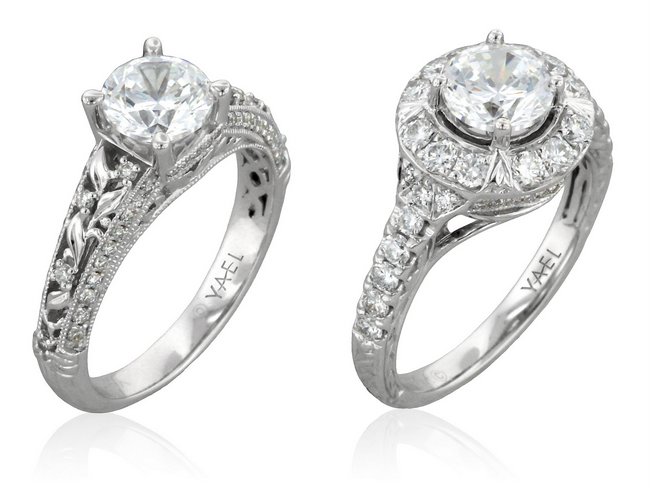 Do you have any special tips or advice for caring for your ring? What is your ring care routine? I'd love to hear, so let me know in the comments below. ♥
♥ ♥ ♥  Credits: ♥ ♥ ♥

Advice & Engagement Rings: Yael Designs | Glitter Engagement Photo: Genevieve Fundaro,via Confetti Daydreams