When Two Become Three  ♥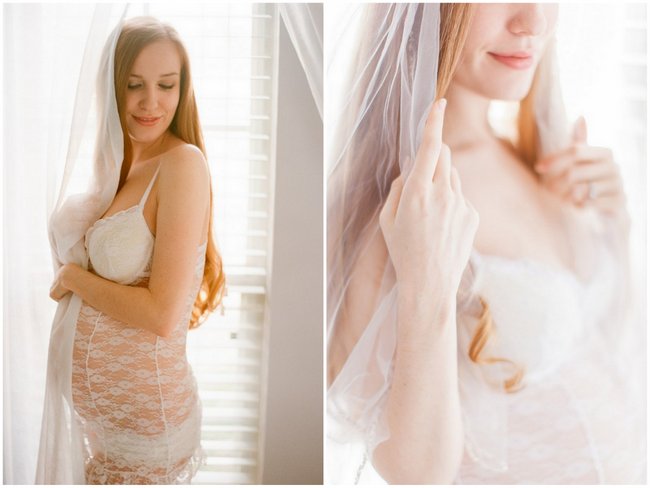 A romantic boudoir maternity shoot… This is a string of words that I had never pictured seeing together before. Today's boudoir shoot, however, filled with spectacular light, the unmistakable love between mother and child-to-be, and the obvious adoration of a father, changed that in an instant. Mom-to-be, Lianne, radiates a profoundly deep sense of love and serenity in the images beautifully captured by Michael and Carina Photography. The session is an intimate tribute honouring the quiet miracle of life that presents itself to us in the magical form of an expectant mother's body.
Today's feature is also perfectly timed, as a dear friend of mine just welcomed her newborn son into the world during the early hours of Sunday morning. Yay! Their little one, who decided to arrived a few days sooner than planned, has something in common with the unseen star of today's post, baby Isla, as she also decided to make an early appearance.
Gorgeous couple, Lianne and Eric, who tied the knot in June of 2012,  wanted to make sure that they had plenty of photographic memories documenting the months before Isla arrived.  "We decided to do a maternity boudoir shoot because pregnancy, while often uncomfortable and pretty unattractive, was still one of the few times in my life that I knew I'd feel beautiful and full of life even as I was learning to work around the new body. Pregnancy comes with a lot of unglamorous aspects, but there's a beauty and serenity in it that we wanted to capture with the dreamy, romantic feel that we know Michael and Carina do so well! I wanted to remember this time as peaceful and happy, so we shot in our bedroom with natural light streaming in, which I think really helped us accomplish that goal. The photos are just as beautiful as I hoped they'd be, and we can't wait to shoot again as a family with our new baby girl Isla!"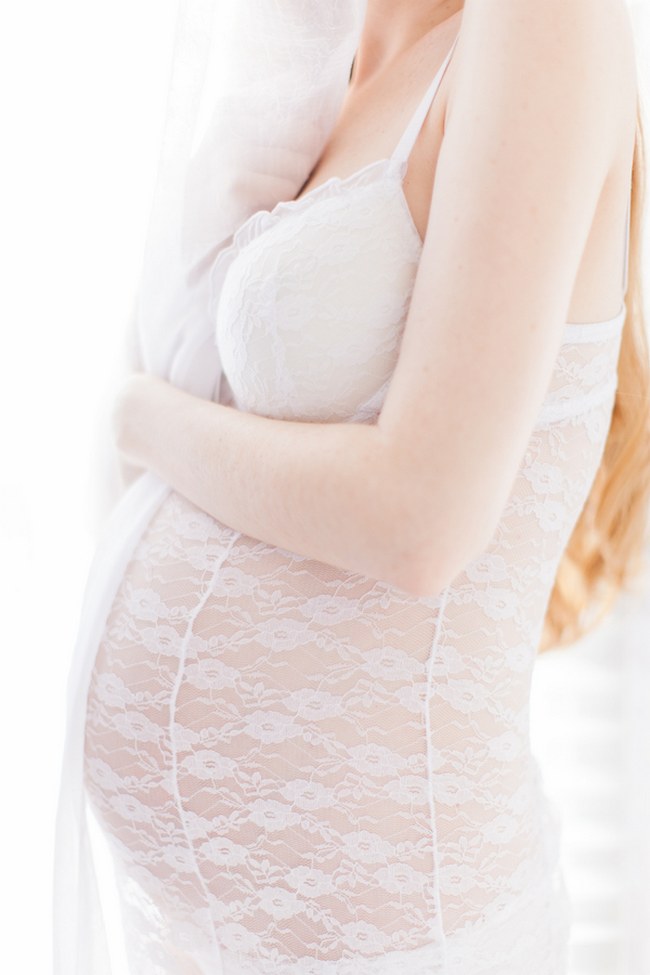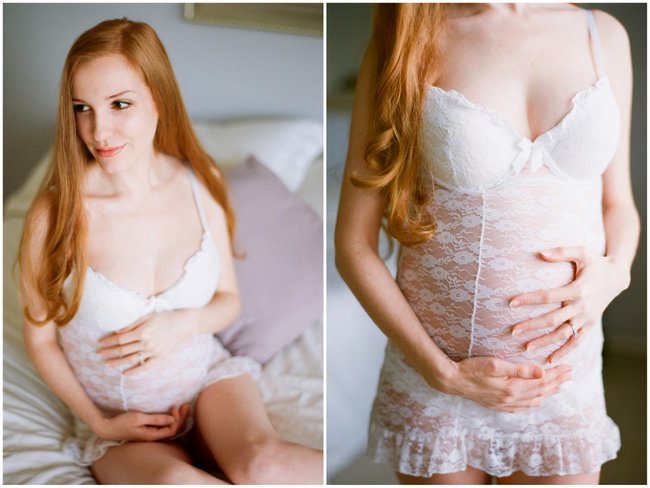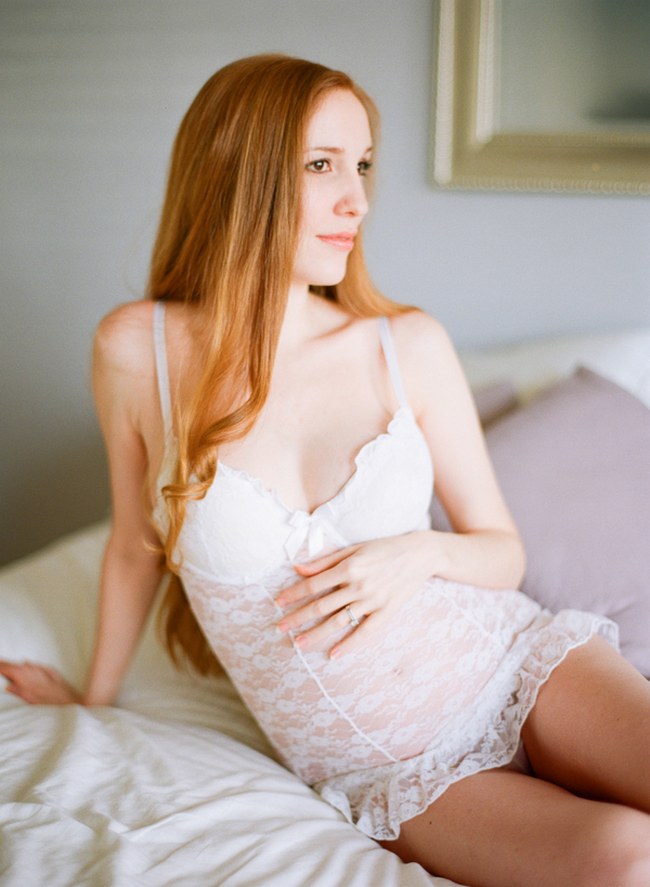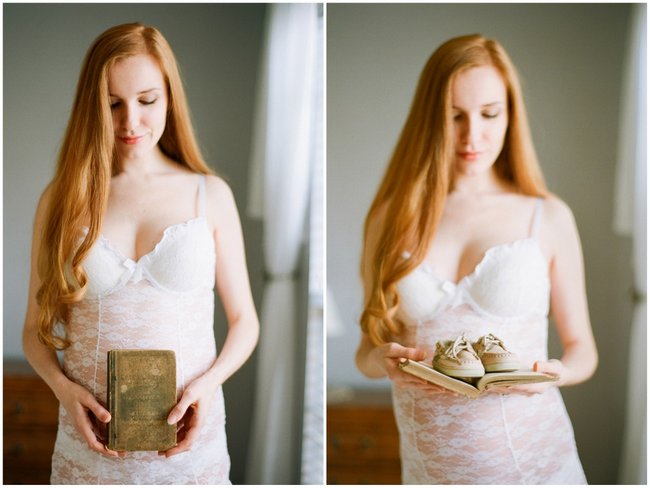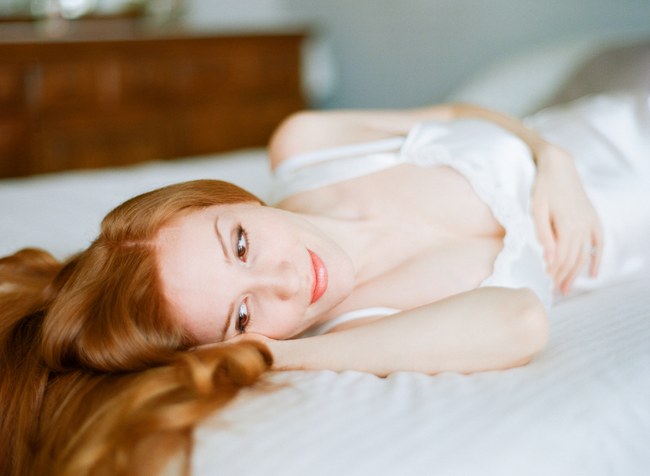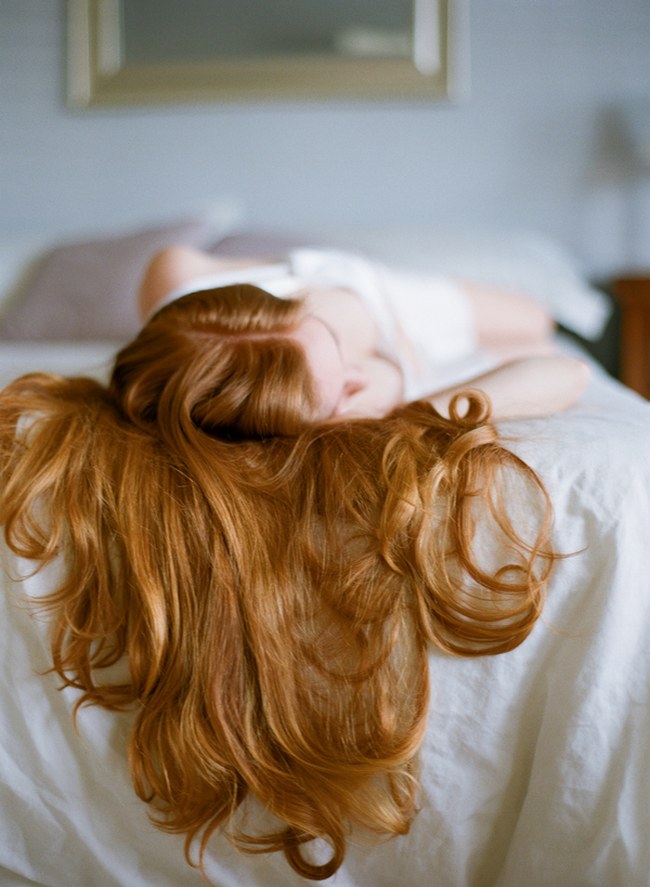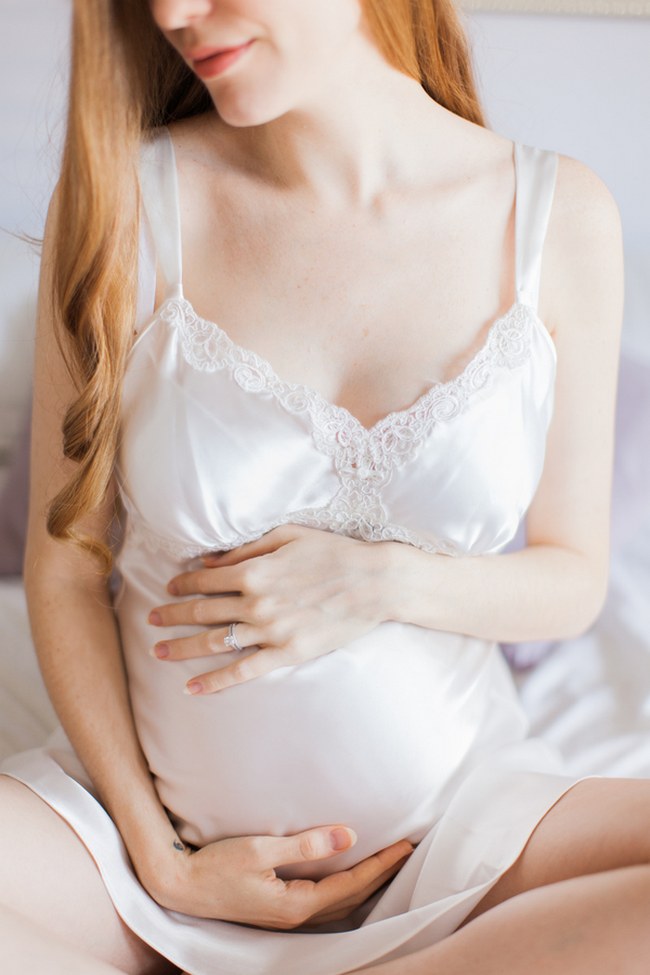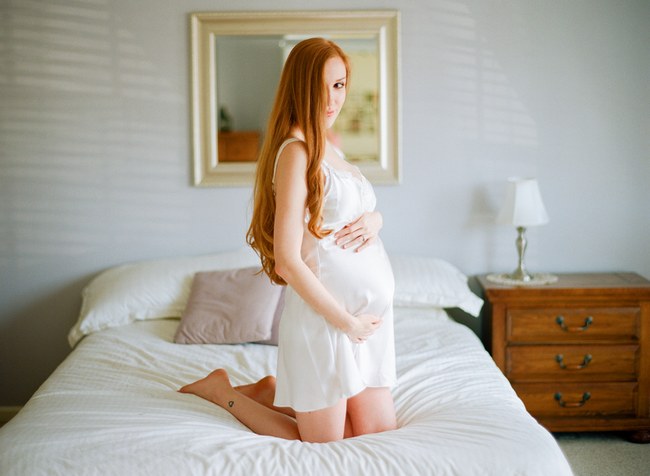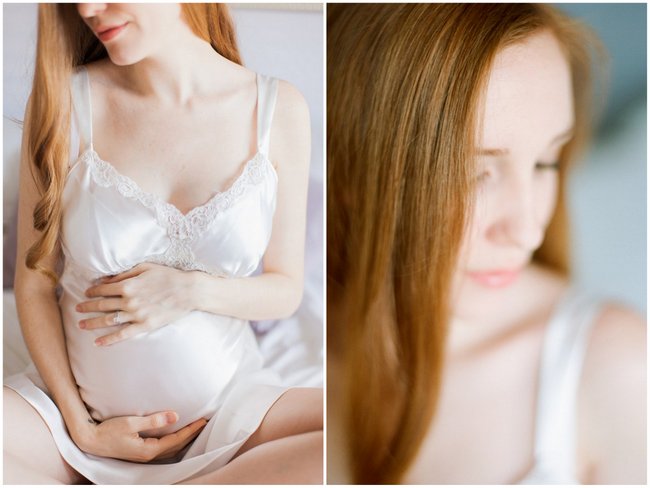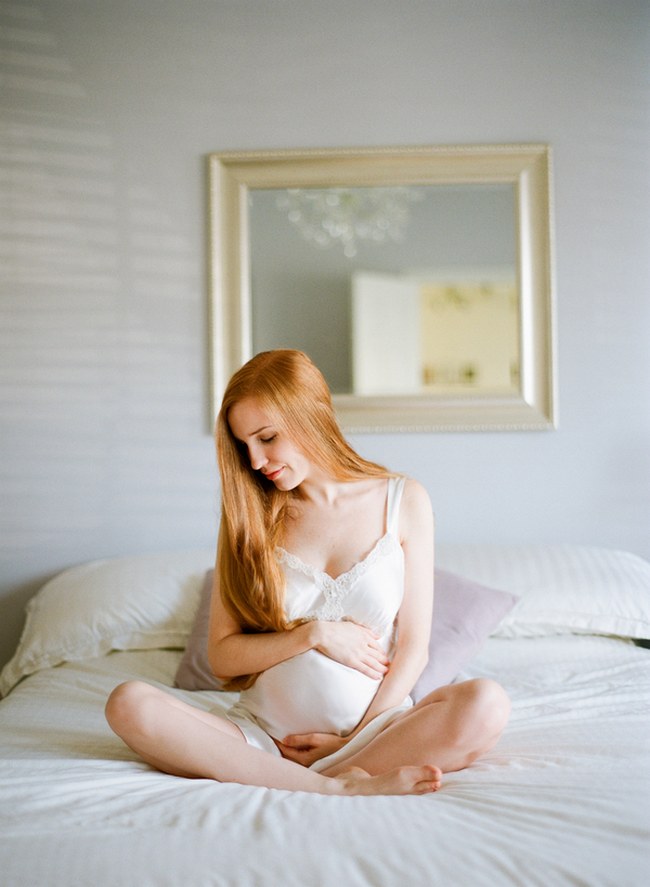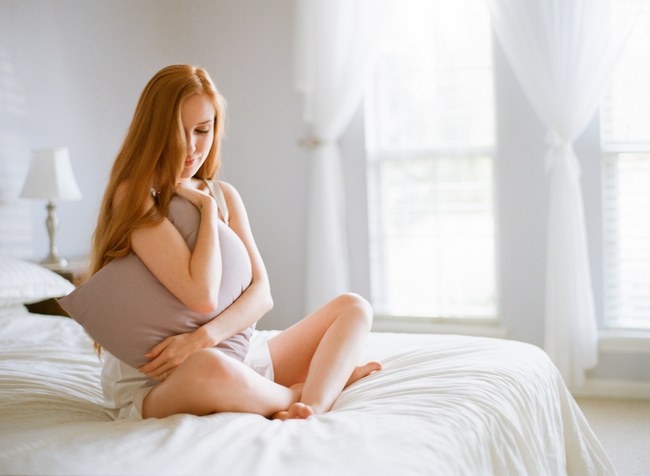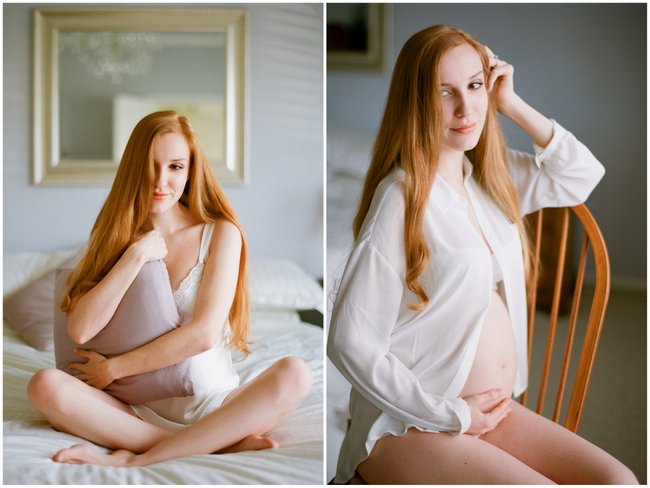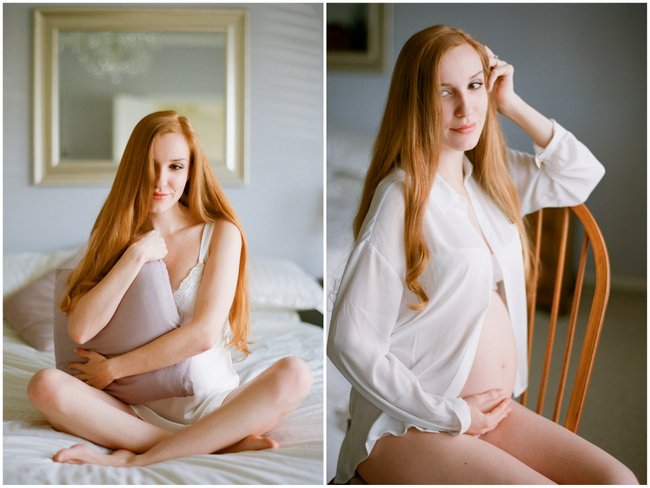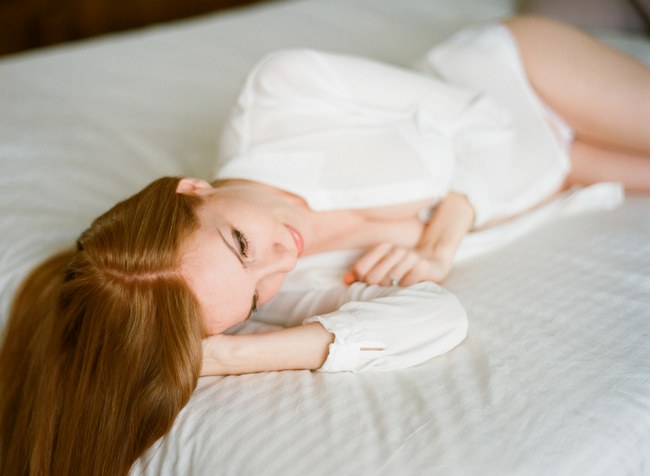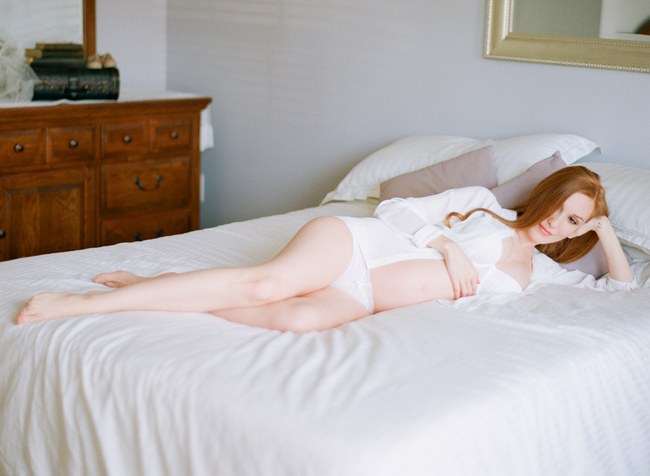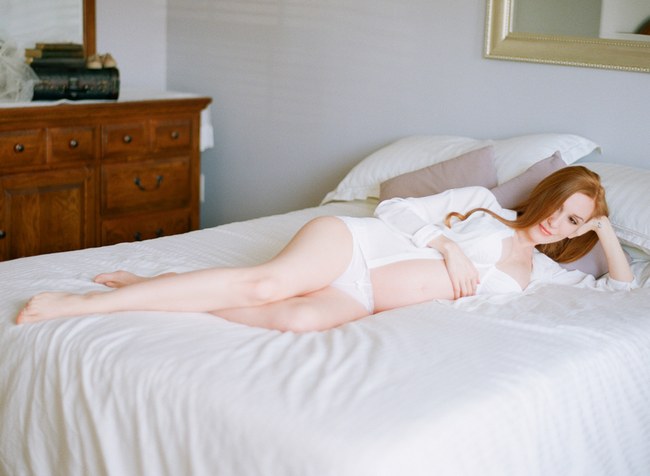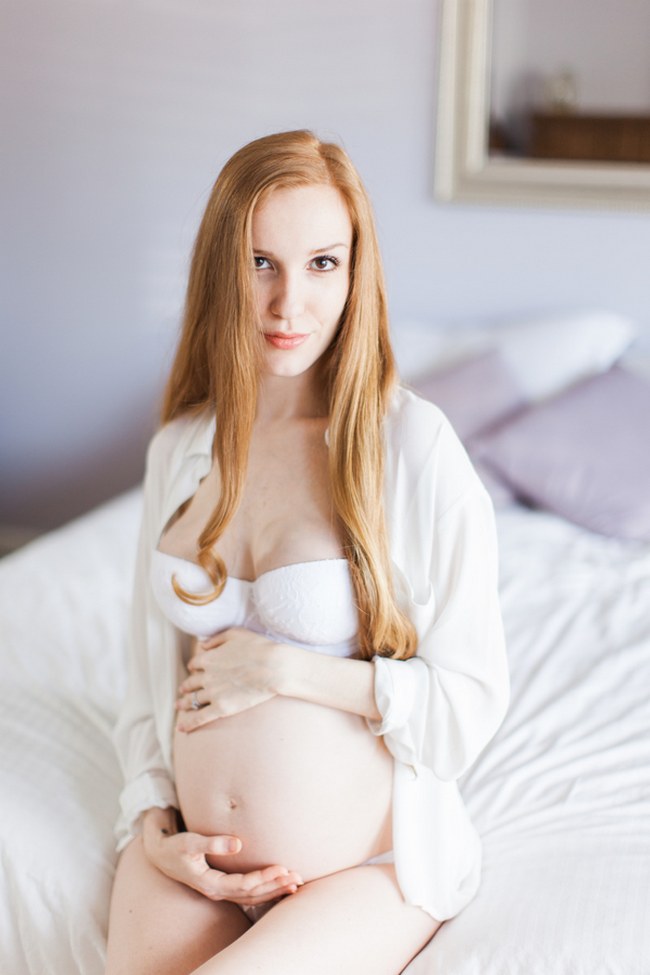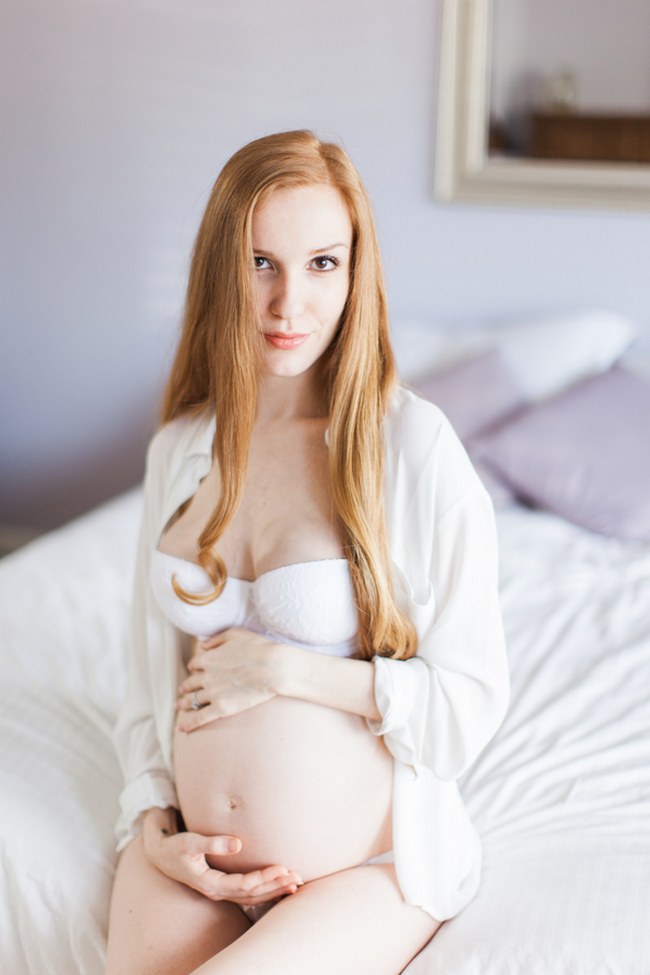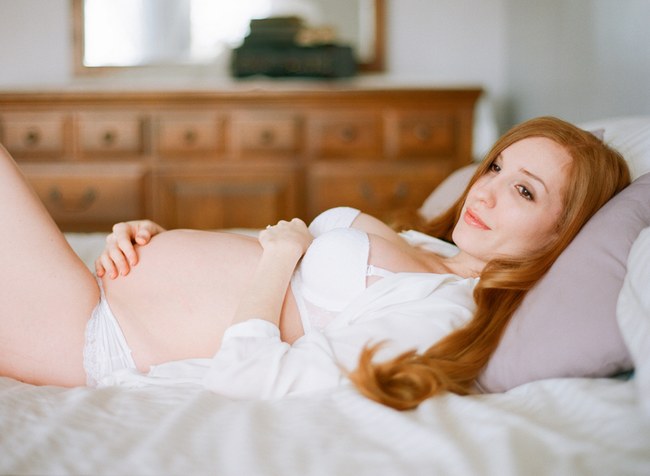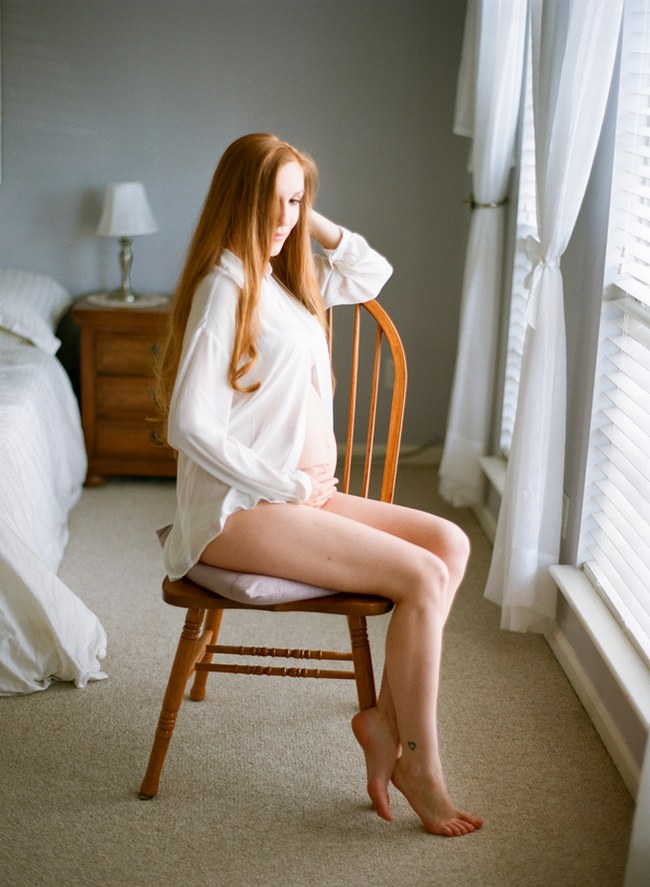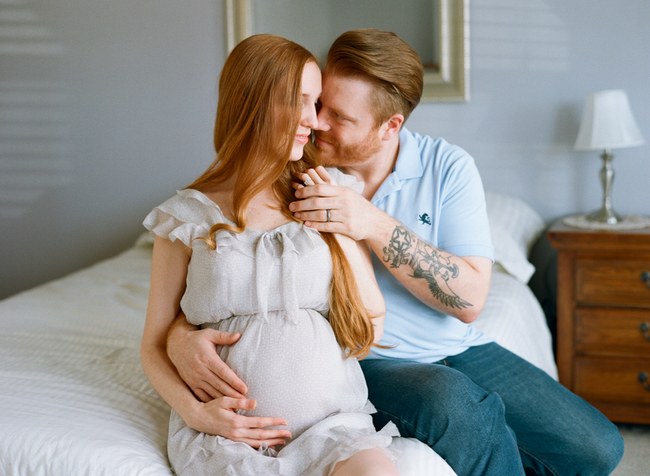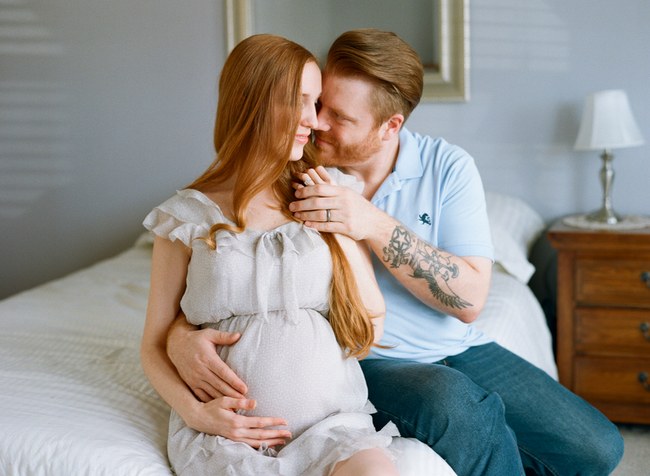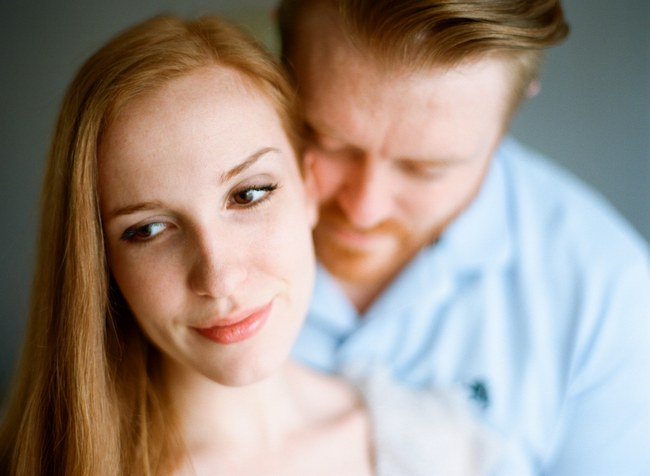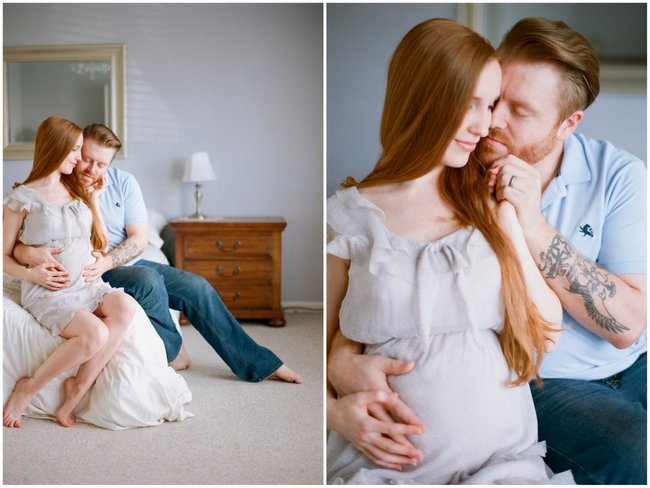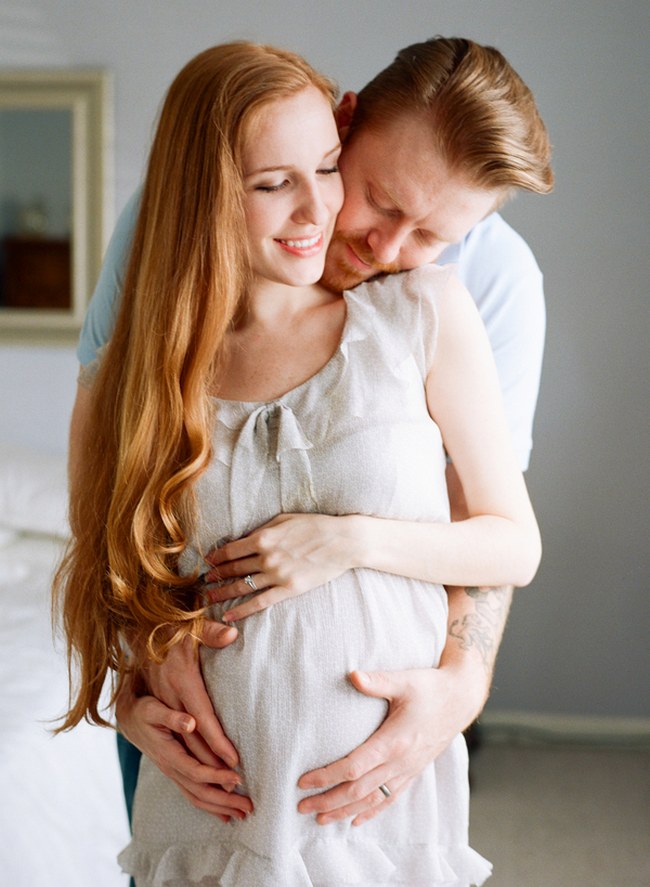 Photographers Michael and Carina were totally inspired by the couple's love for their little family:  "There is something so special about expecting parents.It is in the smiles, the hugs and the kisses. There is sacred, incomparable beauty in an expecting mother."
"Not having children ourselves, we are always so privileged to experience a "preview" of the joy it brings to people. Lianne and Eric welcomed us into their home for their maternity session one afternoon and we met up that evening for their outdoor portraits in Newport News Park. We're so happy they chose us as their maternity photographers to preserve this special time for them on film. What an honor!"
♥ ♥ ♥ CREDITS ♥ ♥ ♥
Photography: Michael & Carina (Shot on medium format film, developed by Indie Film Lab.)