Romantic Peach & Pink Wedding
Molenvliet
♥ ♥ ♥
Set amongst orchards and picture perfect architecture, Jasper and Ezalle's romantic wedding was a timeless exhibition of pastel colours and vintage touches.
Captured by Damor Photography, their fairytale wedding was held in the Stellenbosch Winelands of Cape Town at MolenVliet, which was featured as part of our top 20 Garden & Outdoor Wedding Venues, Cape Town!
Take a look at every perfect detail that reflected the couple and gather a few of Ezalle's top tips for brides-to-be!
Peach & Pink Vintage Wedding Look
Ezalle and Jasper had sweet keepsakes from the moment that they started getting ready for their big day.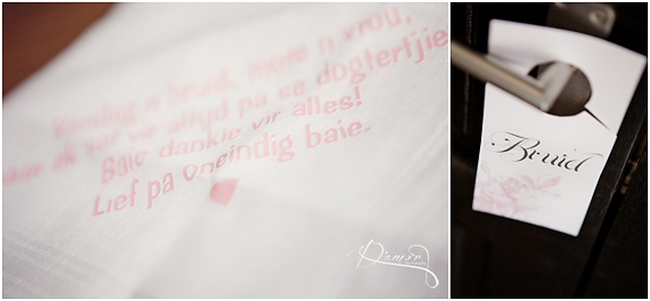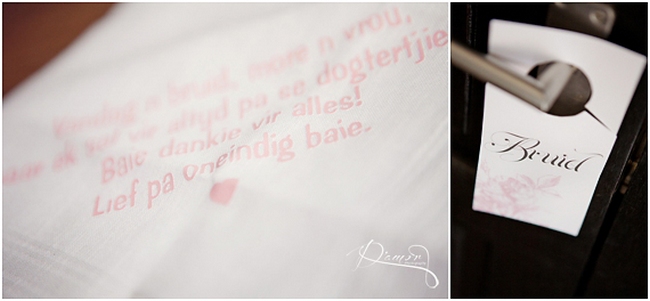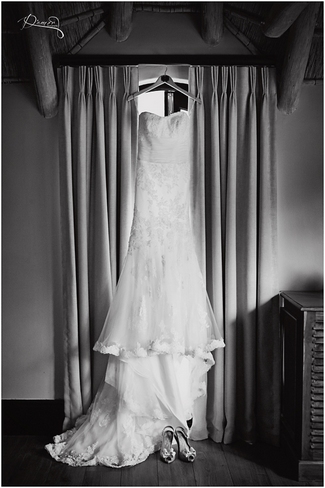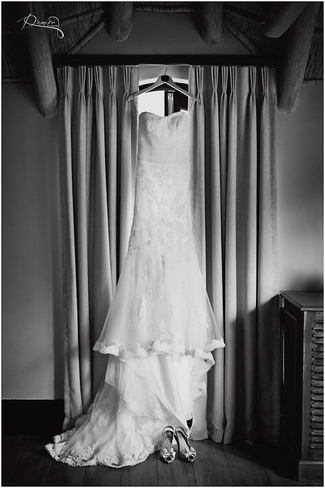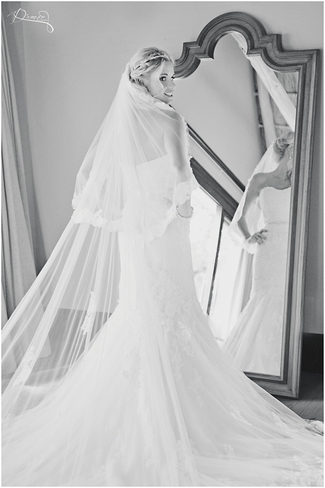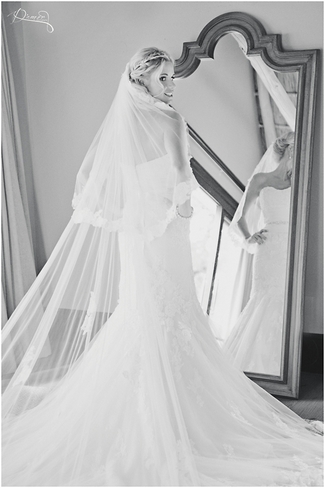 (Above) Ezalle wore a beautiful Enzoani couture lace and tulle wedding gown with a soft sweetheart neckline.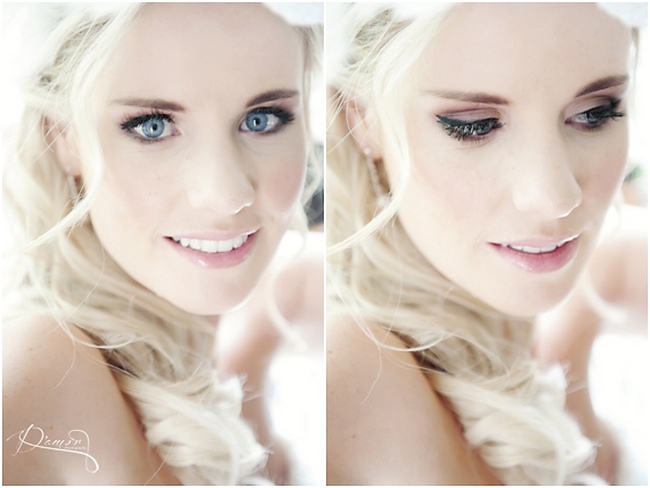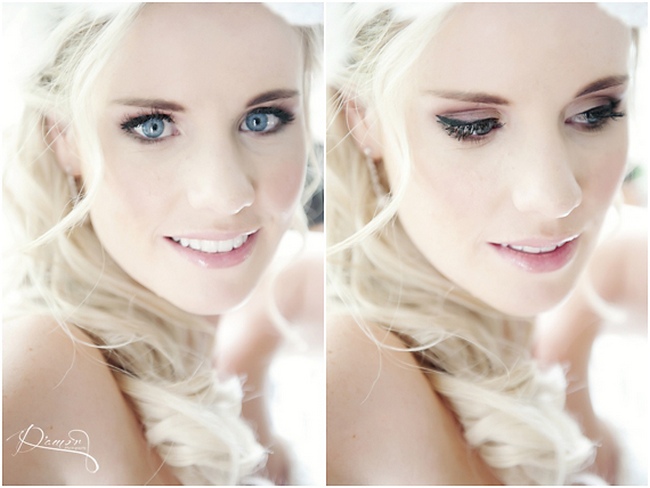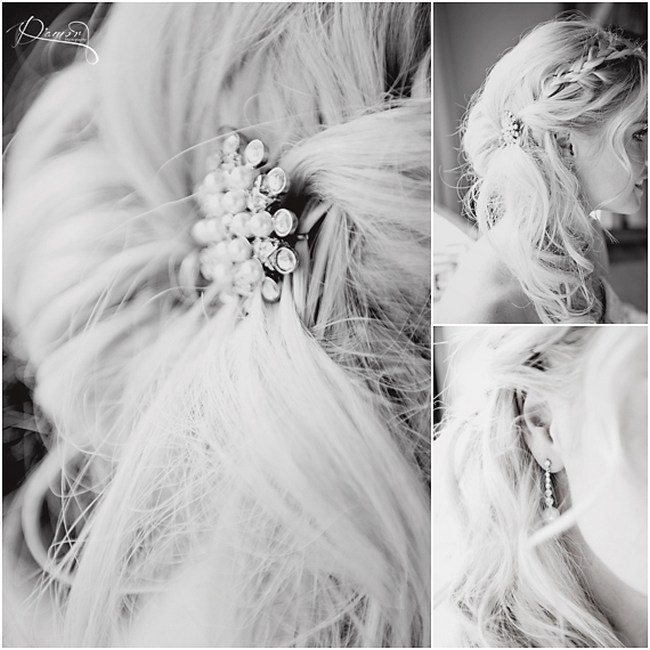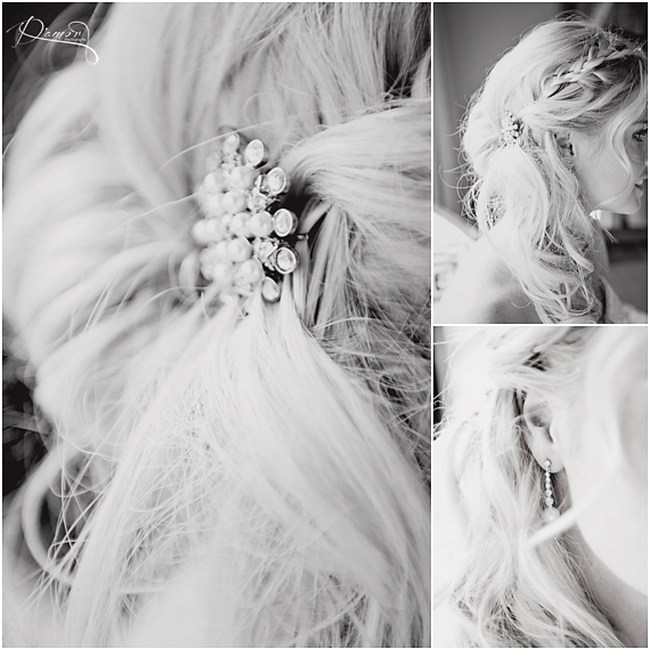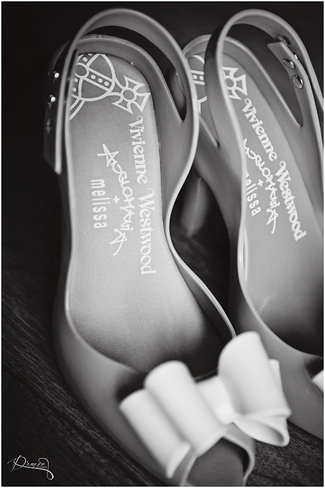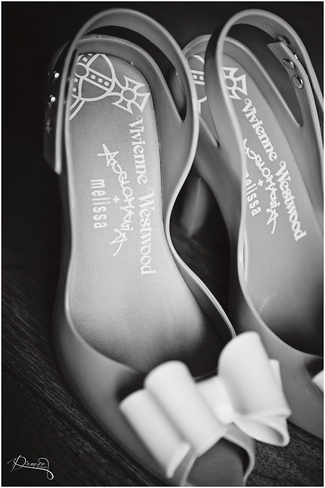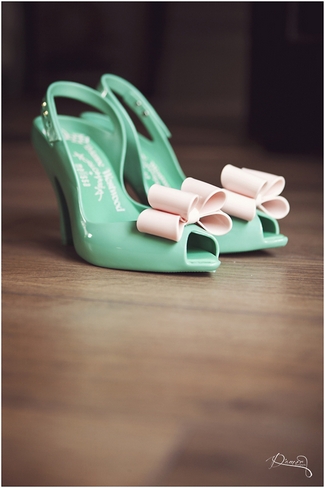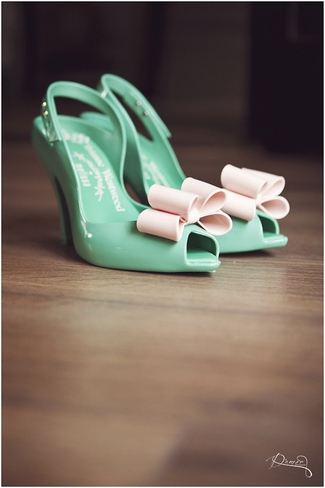 (Above) Ezalle's stunning pair of mint green and peach Vivienne Westwood Anglomania Lady Dragon heels.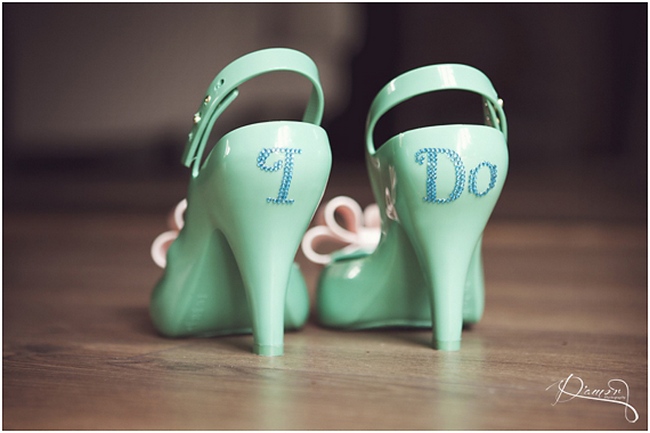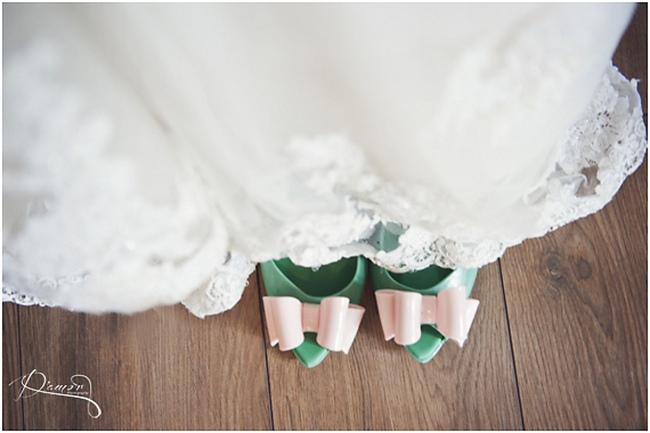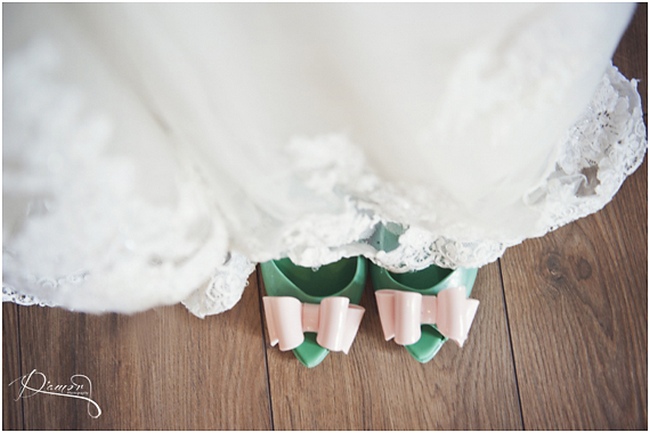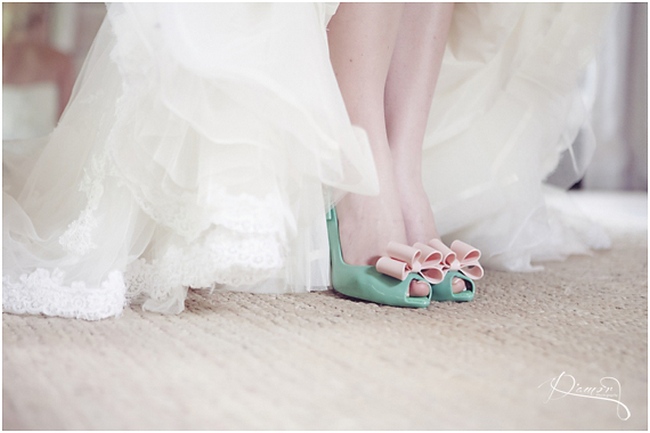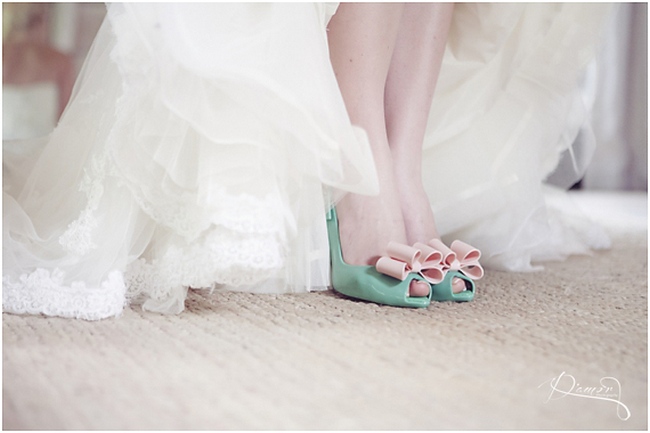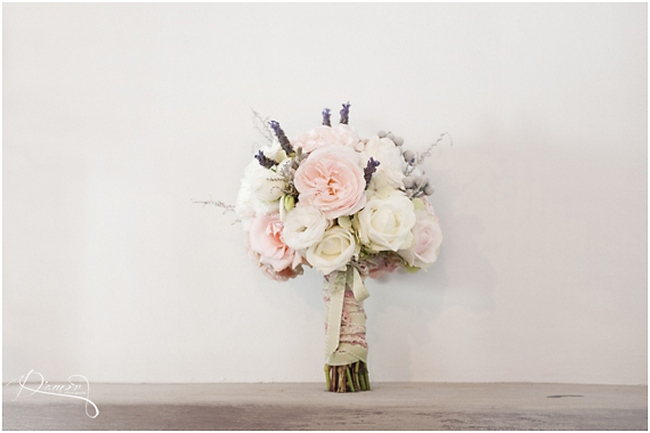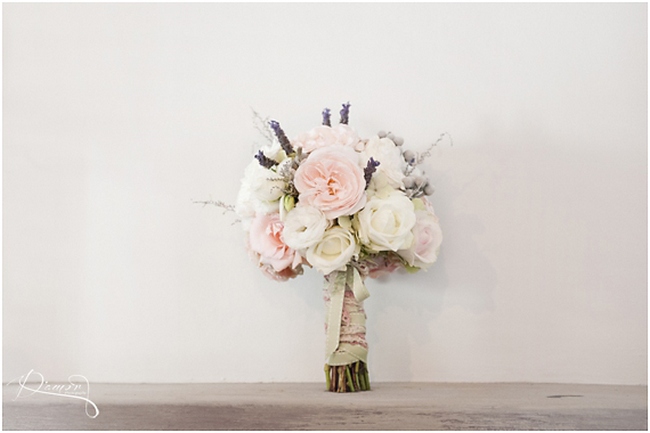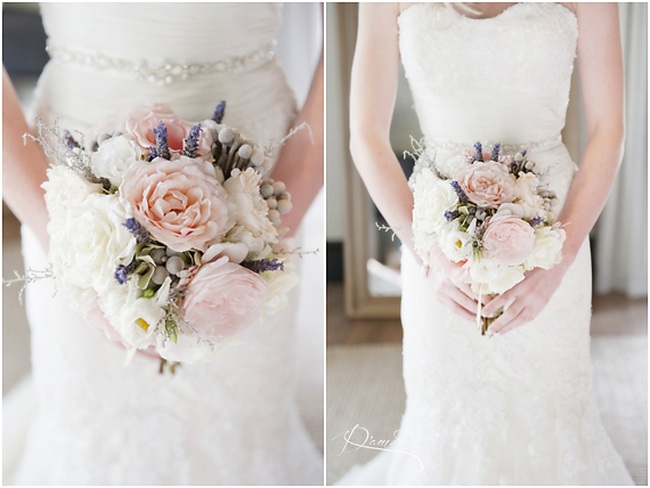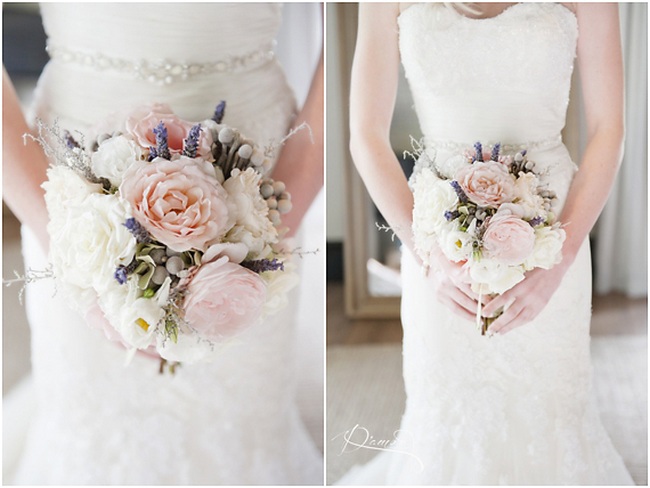 (Above) Complementing the different pastel colours comprising her bouquet, the base was wrapped with lace in soft hues and finished off with a flower brooch.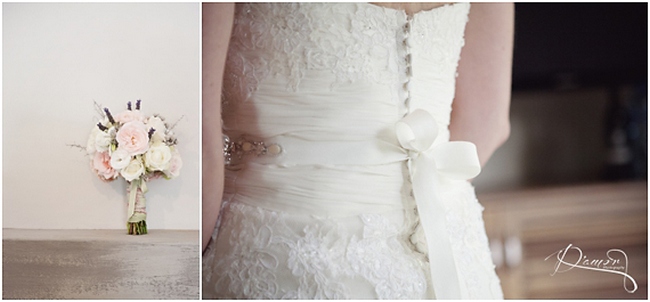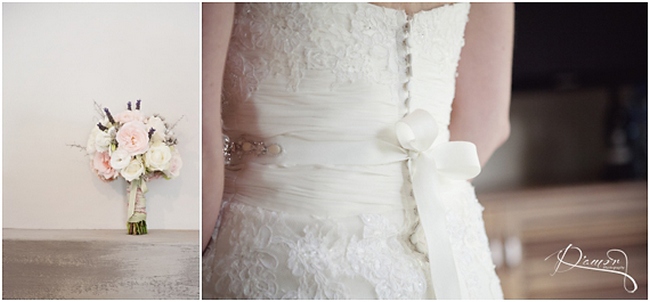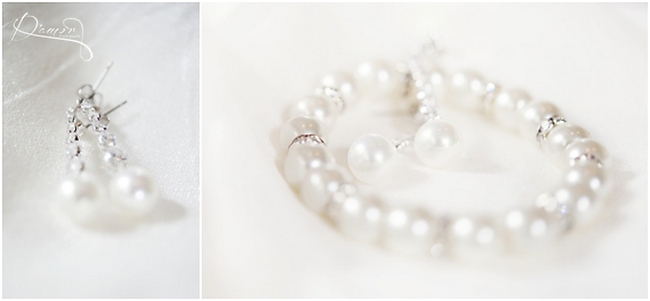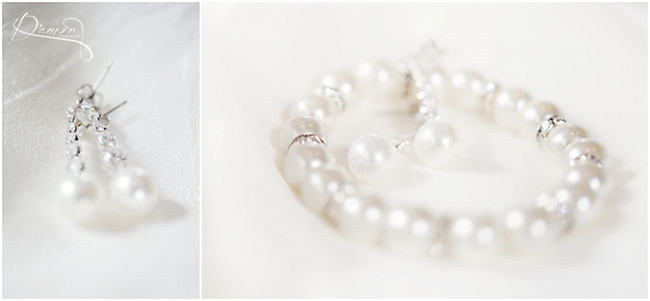 (Above) Ezalle added an elegant set of pearl and silver earrings and bracelet.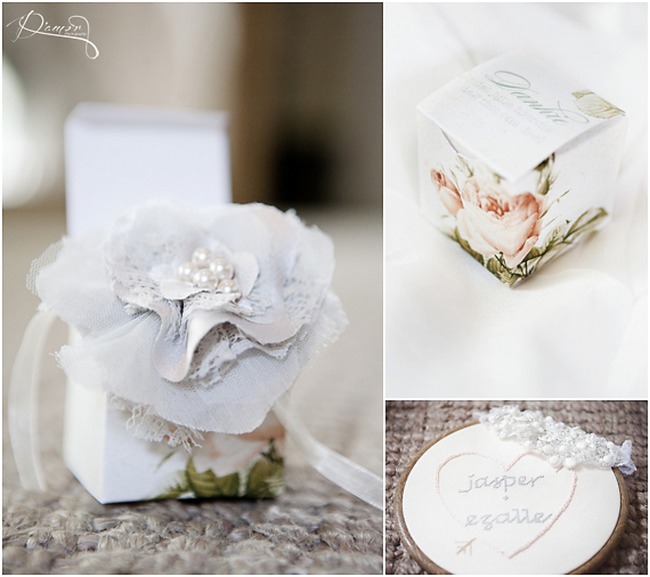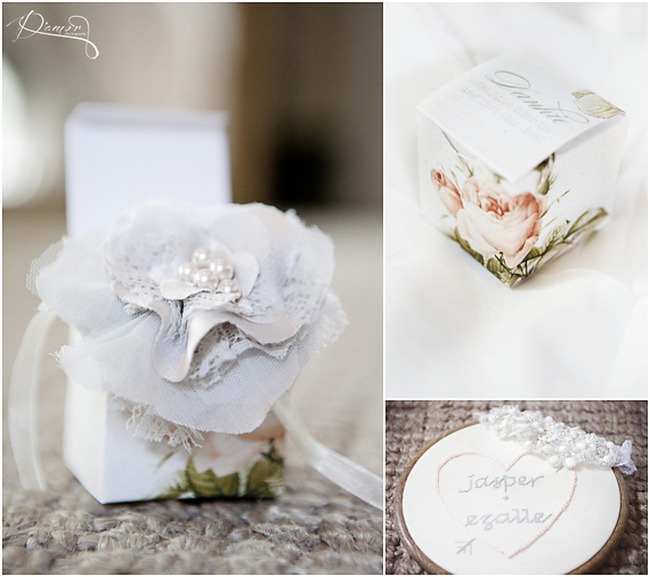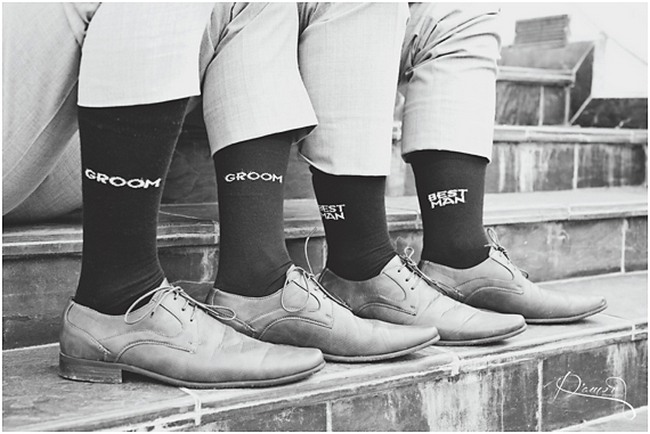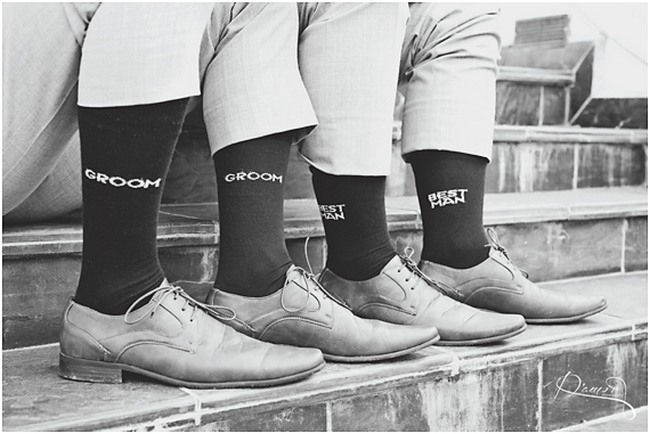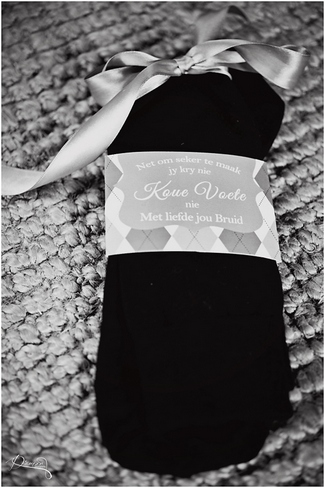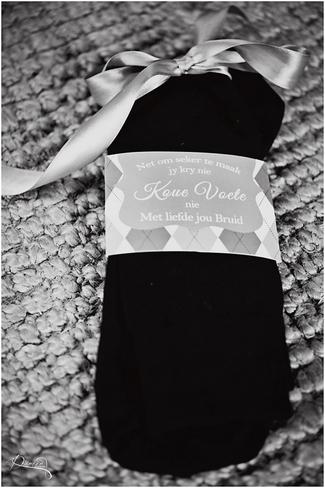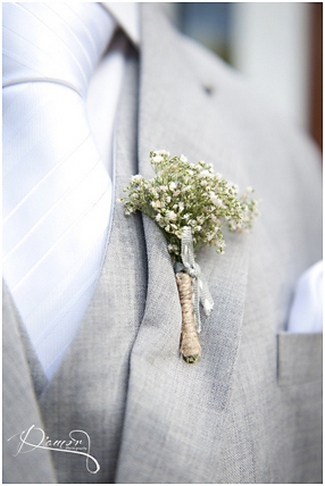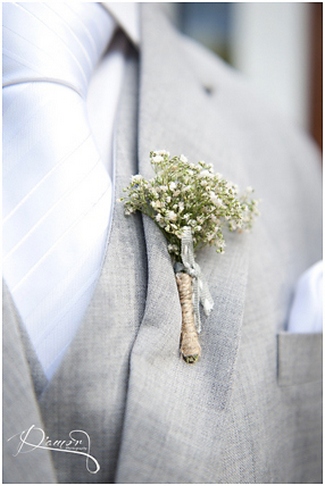 (Above Left) As a gift to her husband-to-be, Ezalle gave Jasper a pair of socks to wear on their wedding day. The socks was wrapped in charming paper wrapper that read "Net om seker te maak jy kry nie koue voete nie. Met Liefde, jou Bruid", which means "Just to make sure that you don't get cold feet. With love, your Bride". We adore! (Above Right) Jasper wore a Baby's Breath boutonniere wrapped in twine.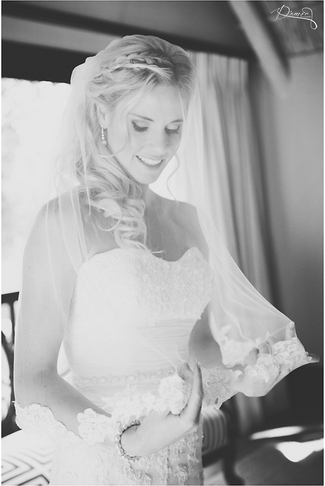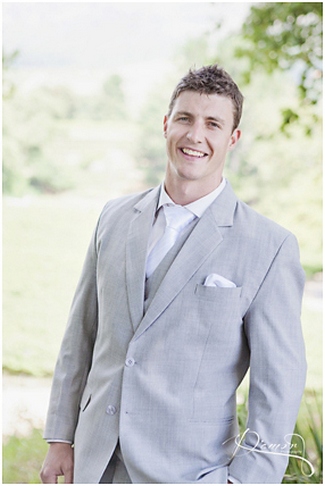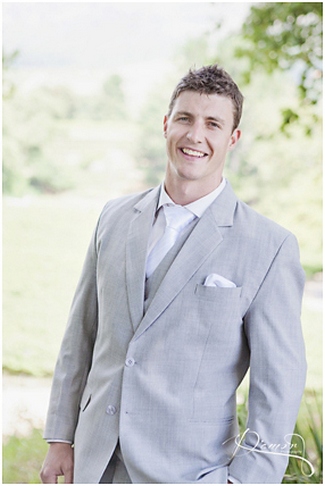 The Proposal: On the day of Jasper's proposal, he took Ezalle to a beautiful place near Hennopsriver. Alongside the river, they arrived at a small gazebo with a table, candles, roses, chocolates AND a small vintage box. Without realising that there was a diamond in the box, to Jasper's surprise, Ezalle immediately picked up the box and shook it to "hear" what was inside! As the the diamond fell out of the box, he quickly asked Ezalle to sit down at the table and close her eyes. Once he had placed the diamond back into the box, all he could utter out was "Will you marry me?" Priceless!!!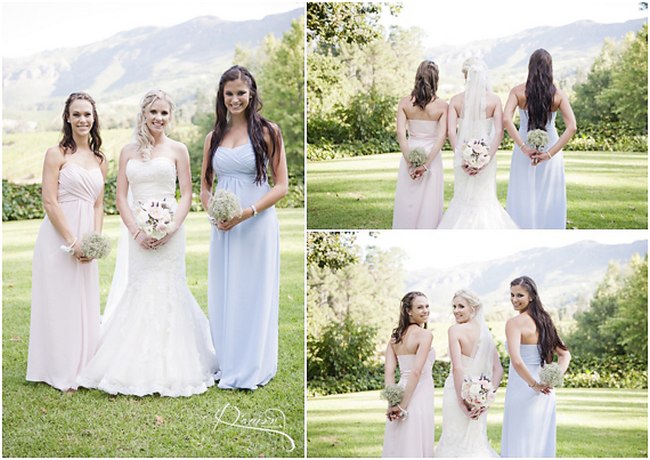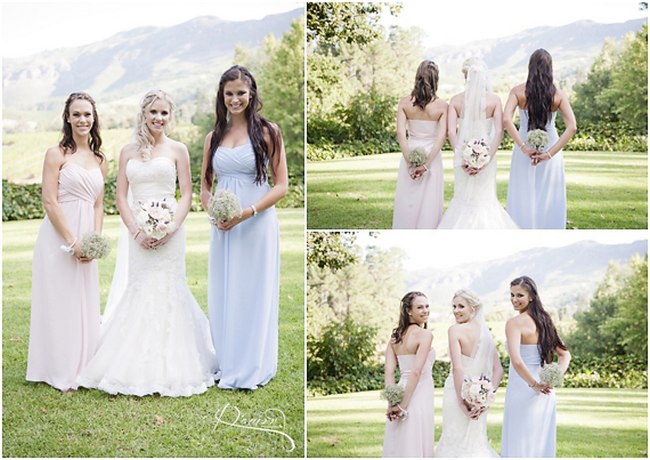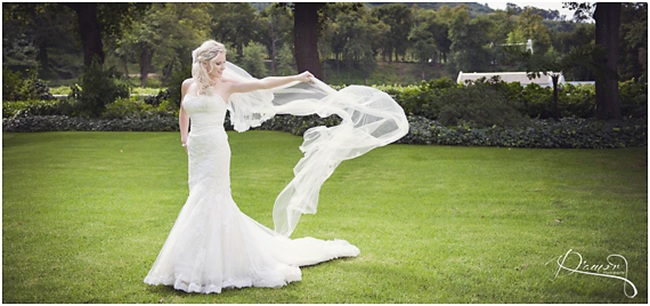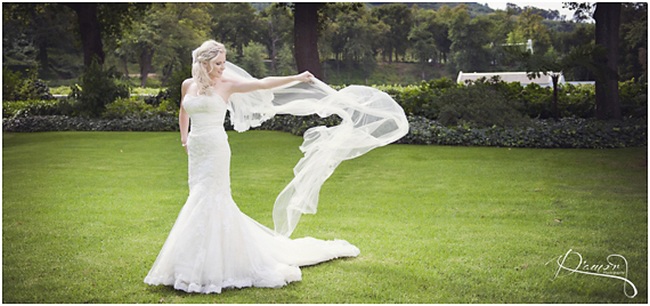 Peach & Pink Vintage Wedding Ceremony
With Jasper's sister as the officiant, the couple's wedding ceremony was a very personal and intimate affair.

(Above) We love this sweet photo idea of the couple tying a knot, which they used for their Save The Date and wedding invitation.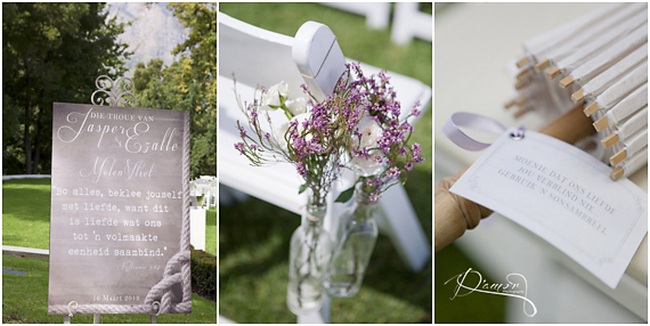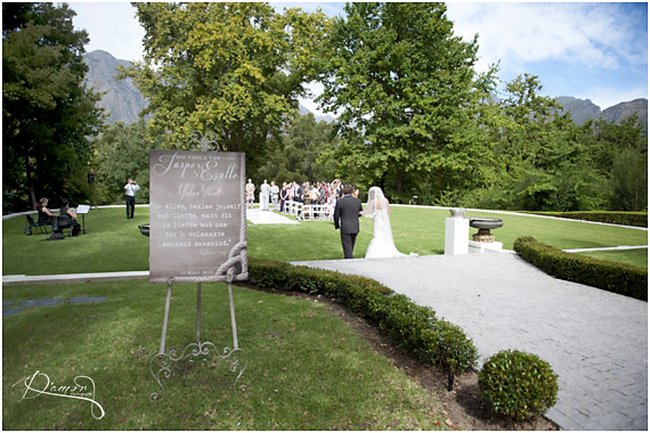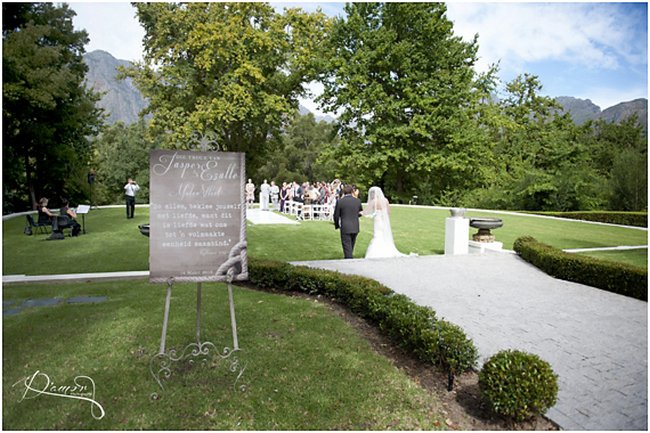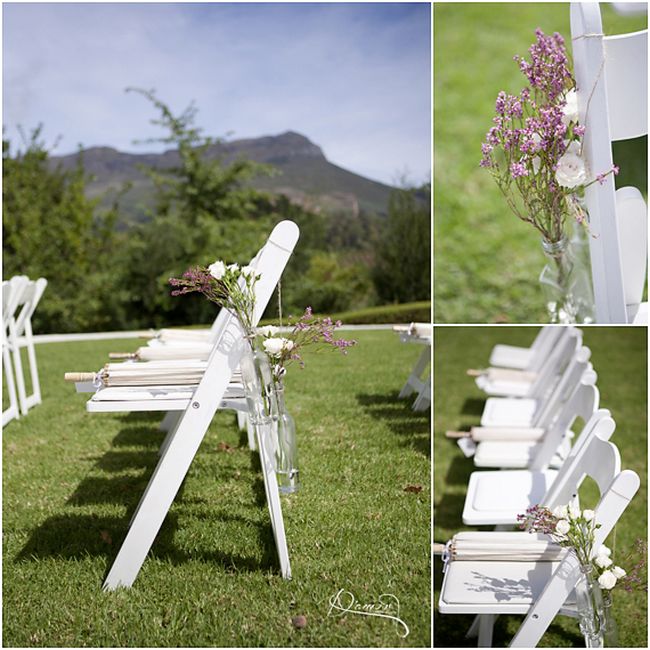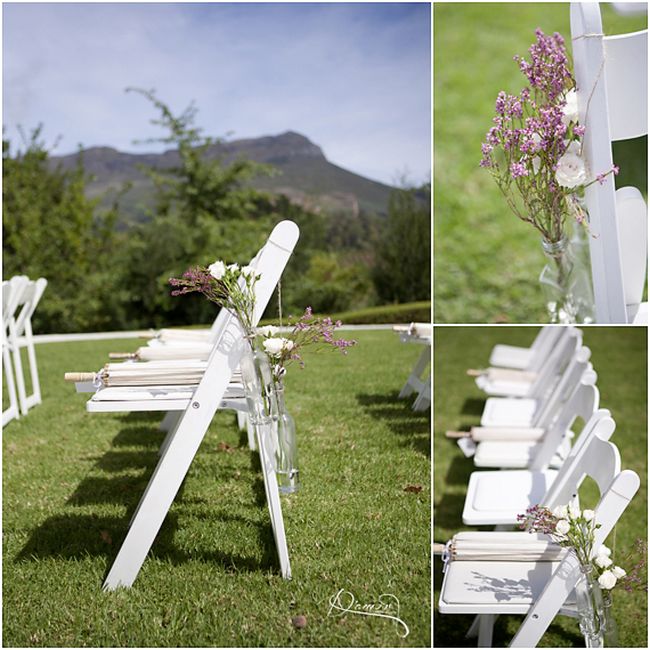 (Above) Flower-filled bottles were used to decorate the chairs of the wedding aisle.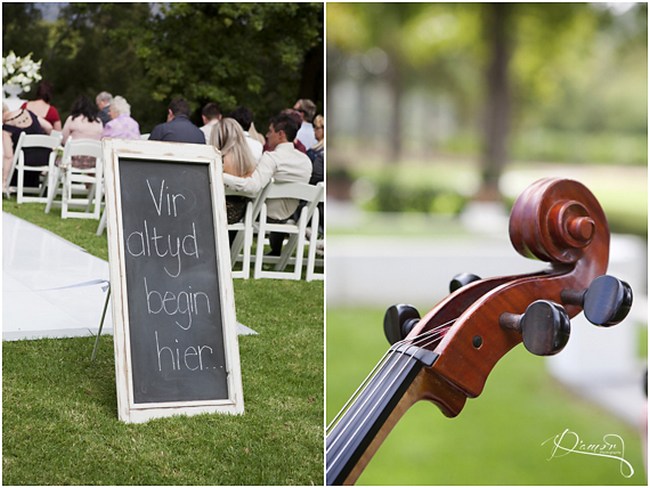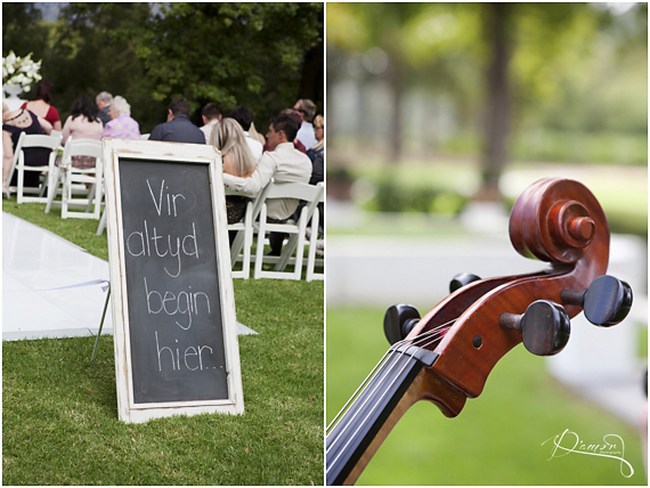 (Above Left) At their wedding ceremony, a chalkboard sign read "Vir altyd begin hier", which means "Forever begins here".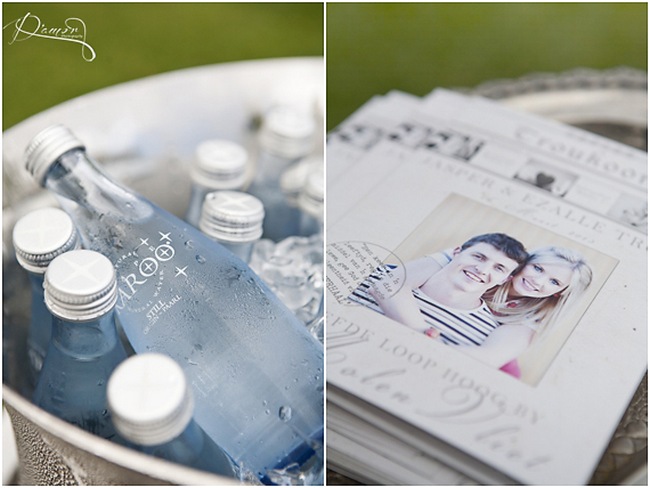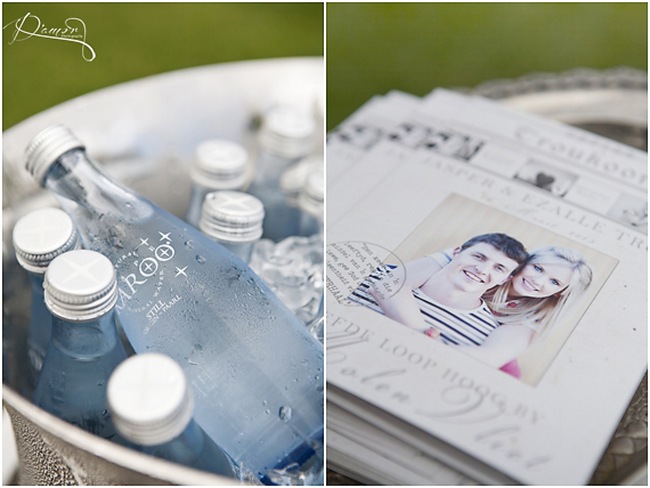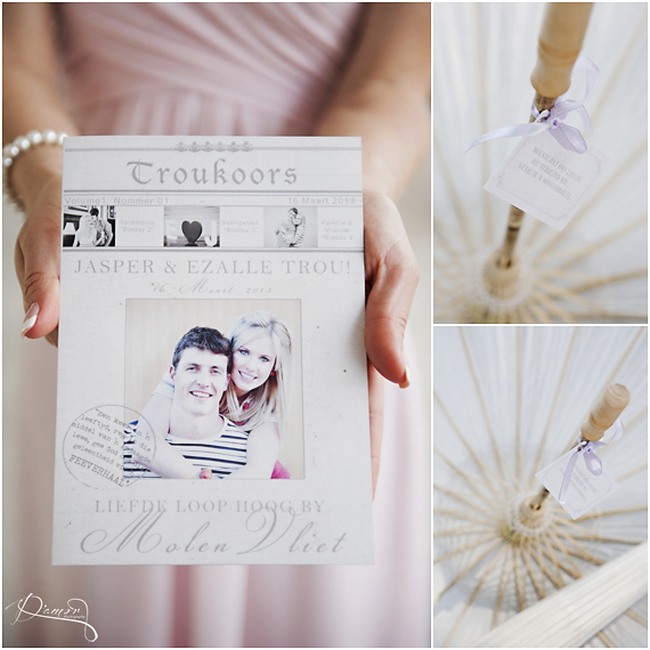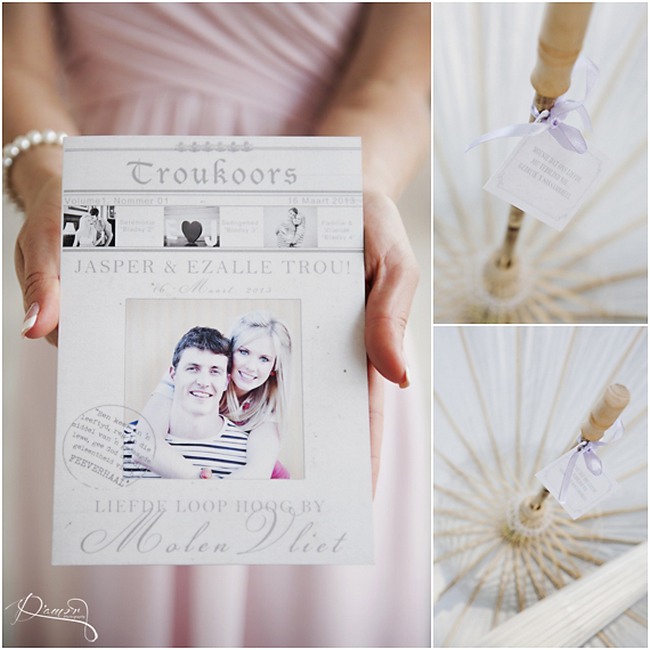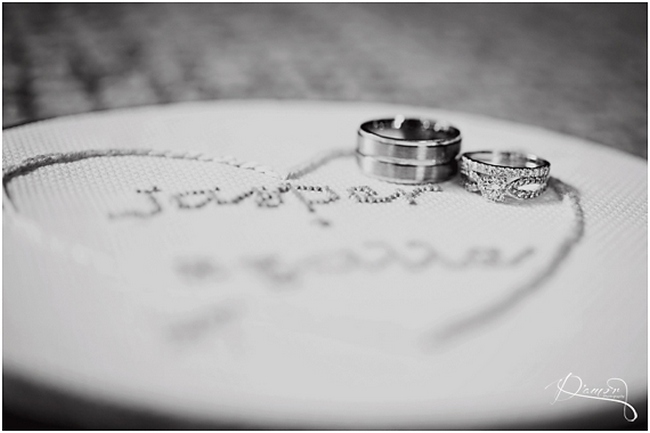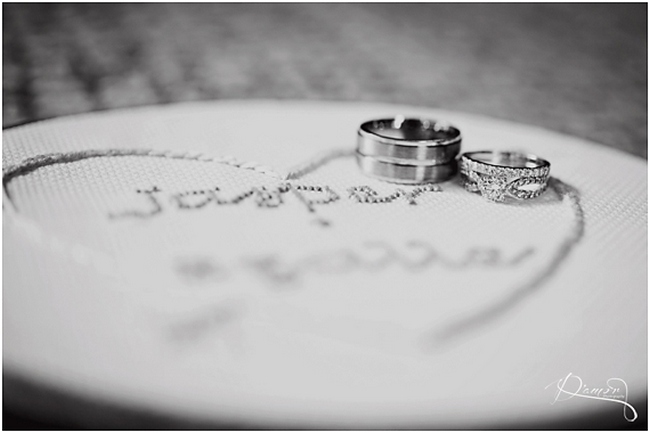 (Above) Ezalle's mother hand embroidered the couple's names and a heart on embroidery material, which they placed into a hoop and used as a beautiful ring bearer pillow.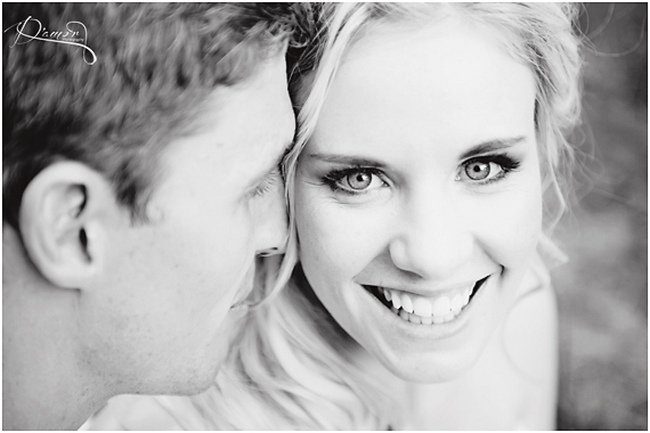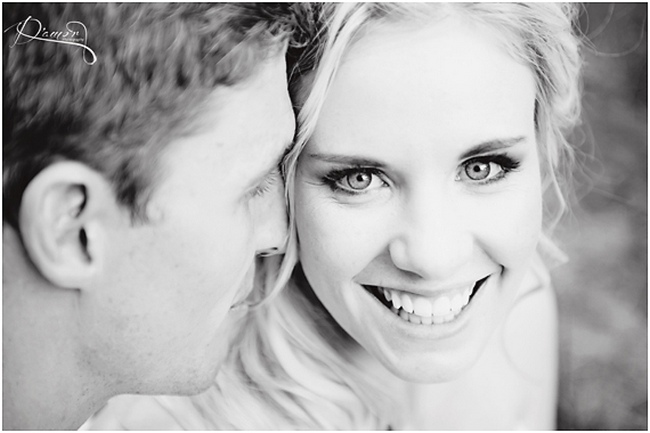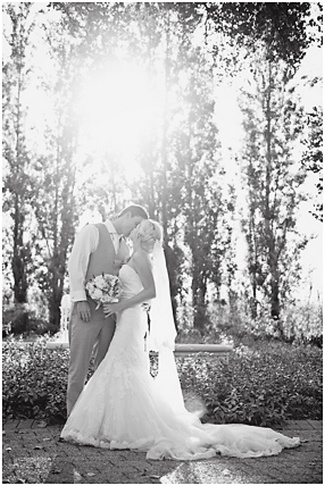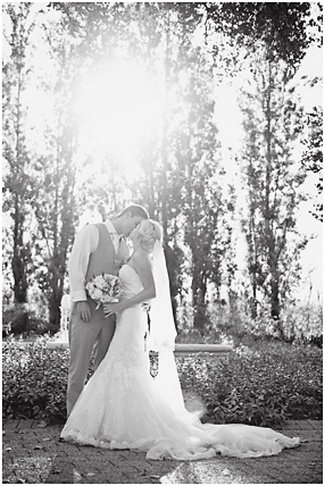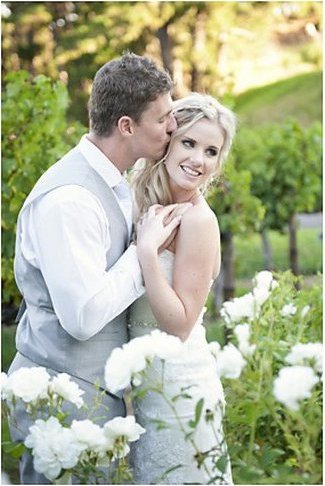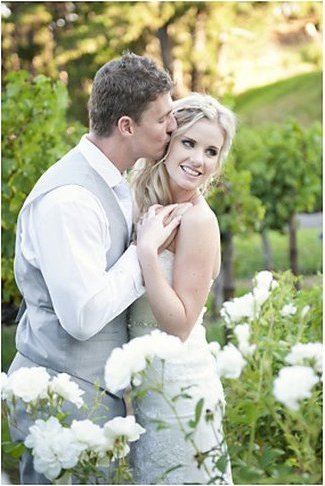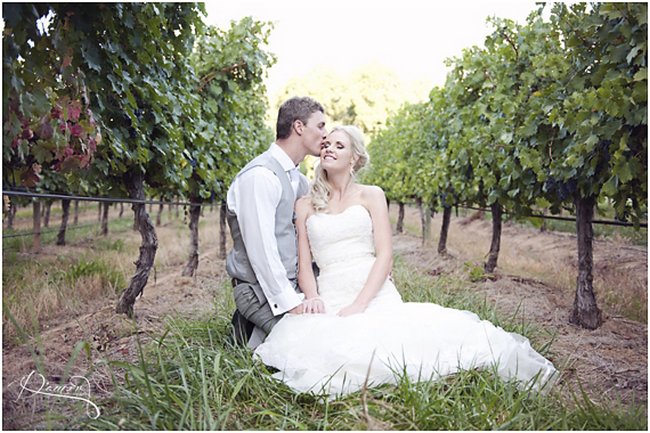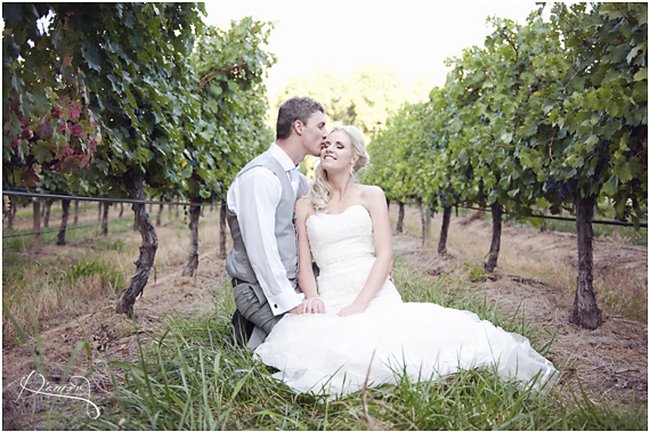 Peach & Pink Vintage Wedding Reception
Before the wedding, Ezalle and her bridesmaids joined together and cretaed all the menus, seating cards, confetti cones and signs. No detail was spared, from their wedding favors, keepsakes to their varied table decor.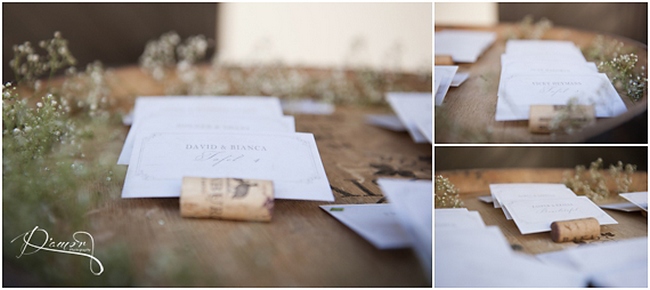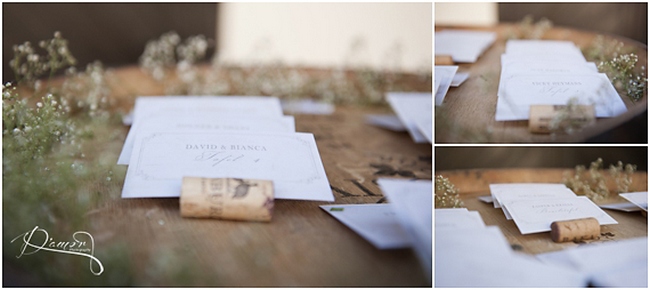 (Above) The guest place setting was presented upon vintage wine barrels. Sprigs of Baby's Breath and wine corks were used to decorate the seating cards.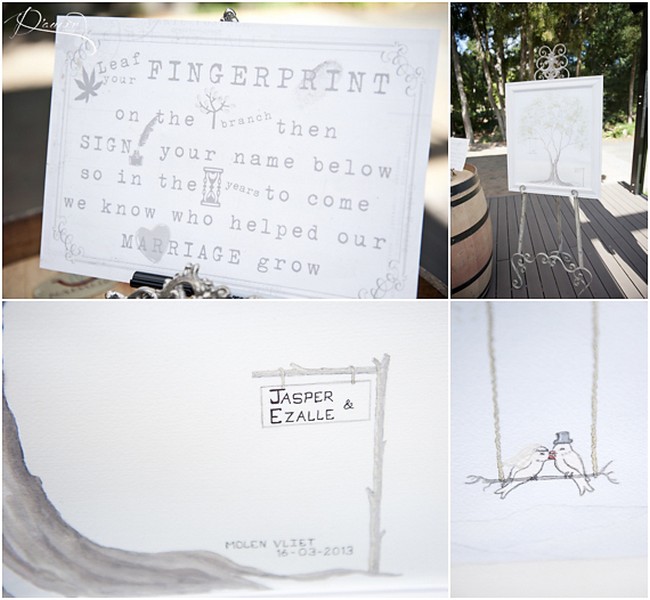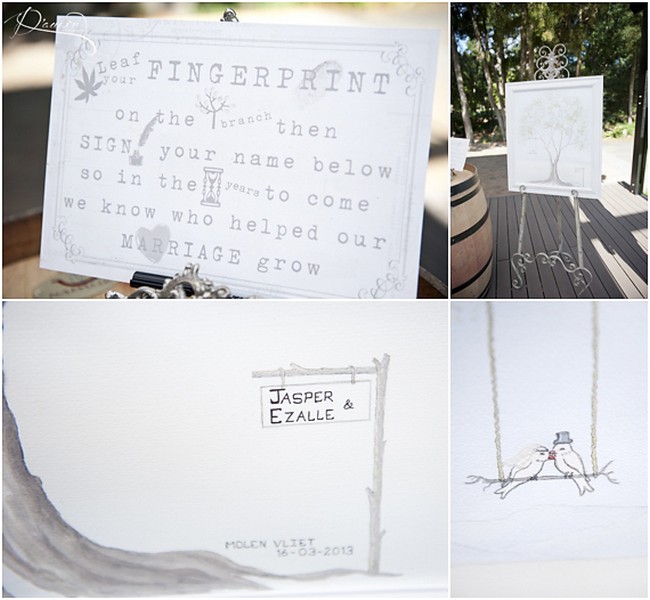 (Above) Jasper's mother  is such a great painter, and for this reason Ezalle asked her to paint a big tree with two birds sitting on a swing. Each guest was asked to leave their fingerprint in light pink ink, so that it could resemble small apples in the couple's tree.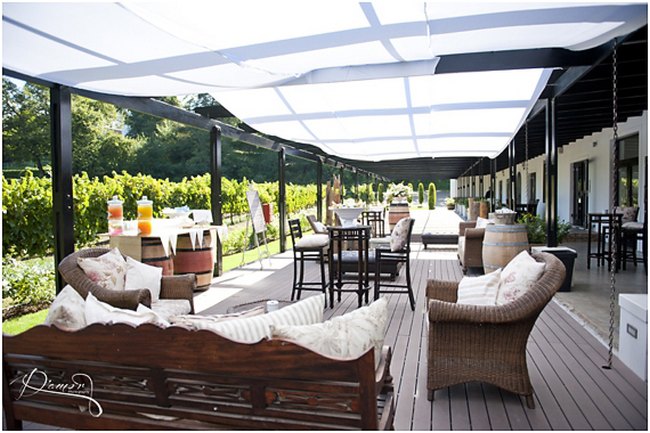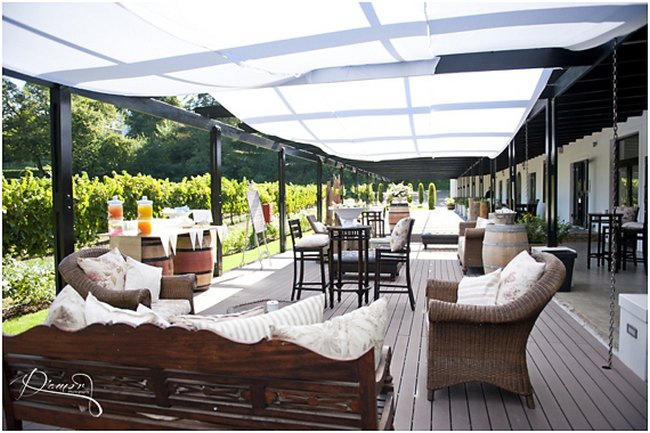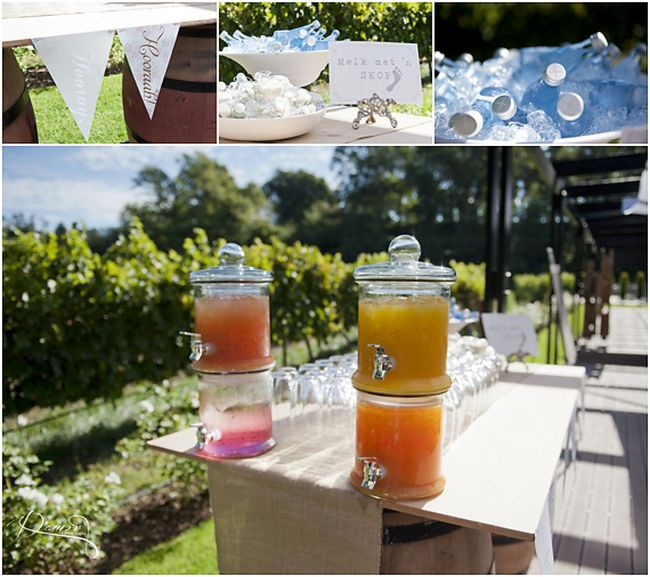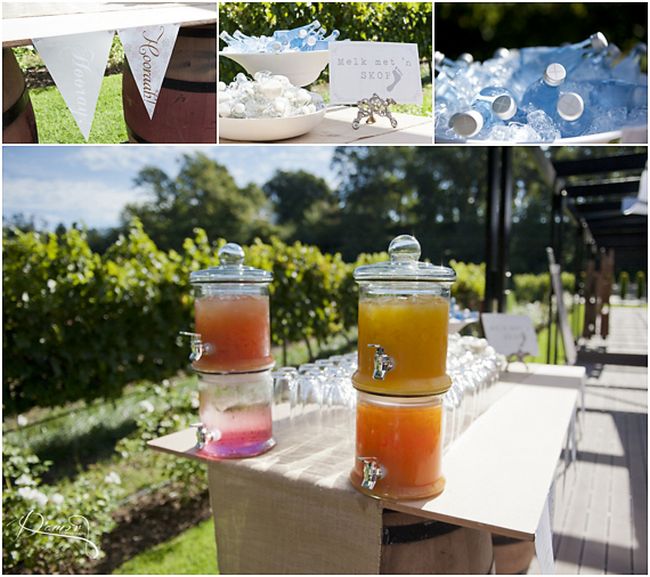 (Above) Before the evening wedding reception, their guests were treated to an afternoon of relaxation while they enjoyed delicious canapes and refreshments.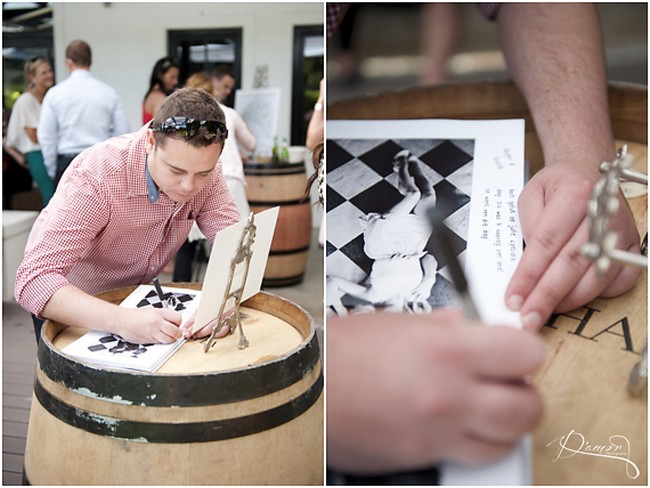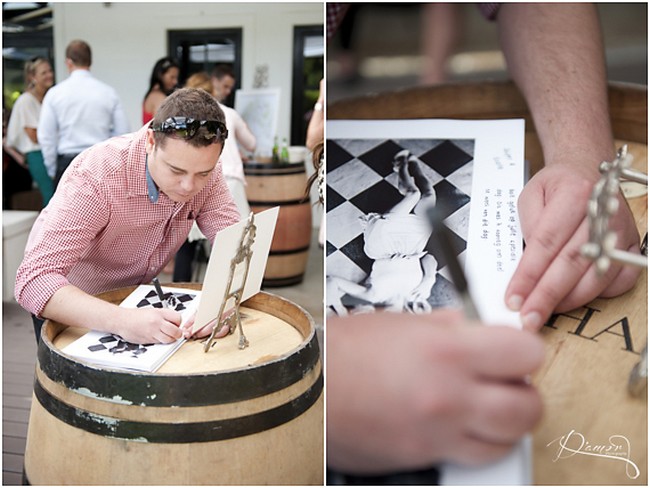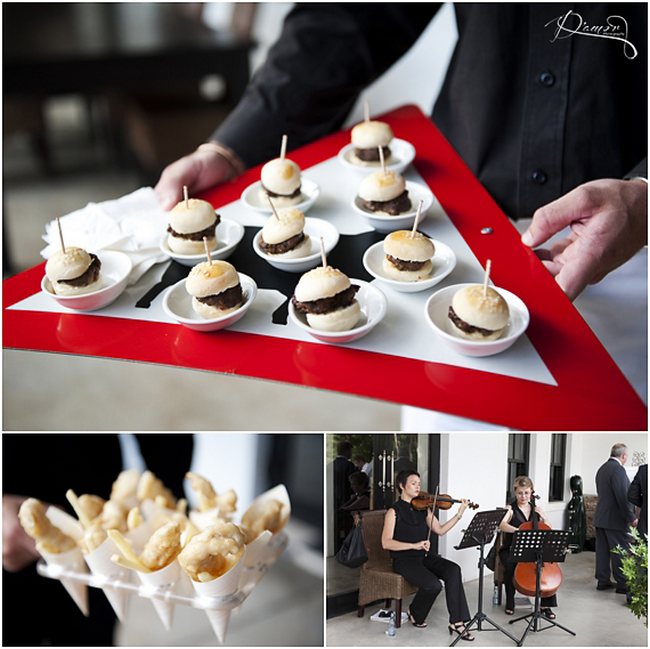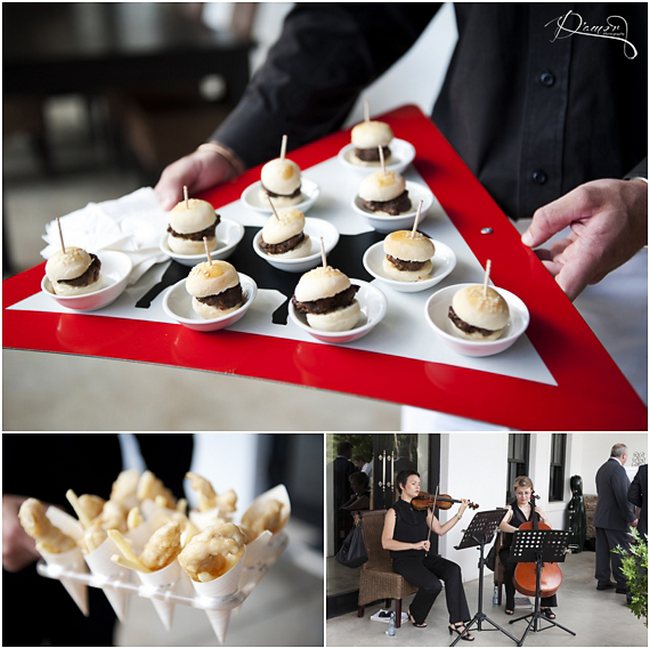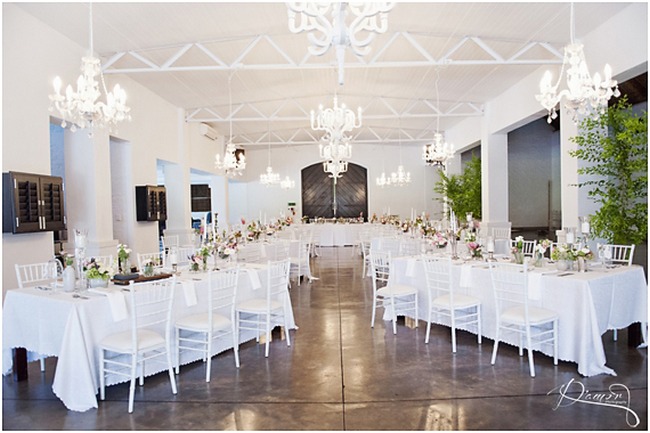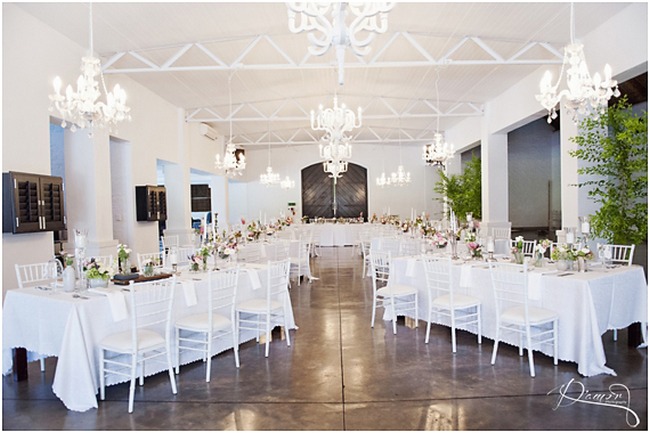 The decor at their stunning wedding reception leaned towards pale pinks and soft greens, which contrasted wonderfully against the white decor elements and the dark flooring.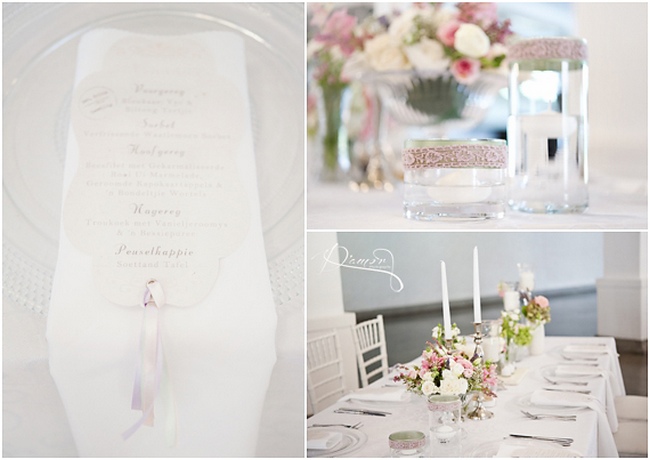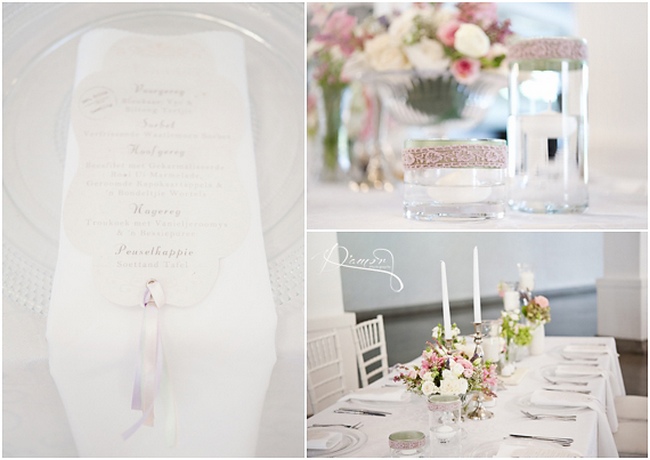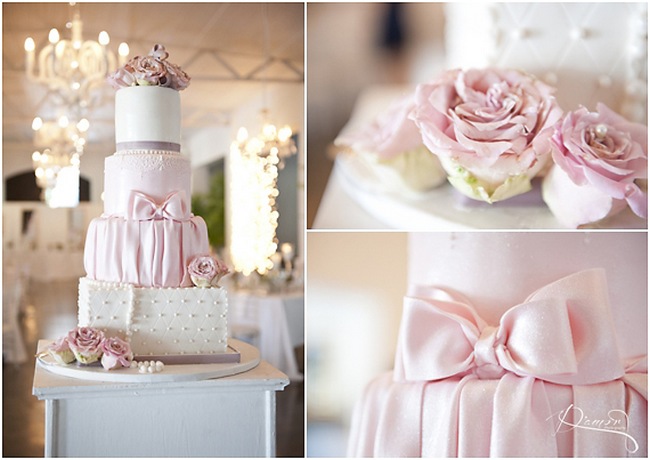 (Above) Angie Boyd from Vanilla House created 4-tiered wedding cake ,which included a different designed cake for each tier and pale pink bows, ribbons and roses as adornments.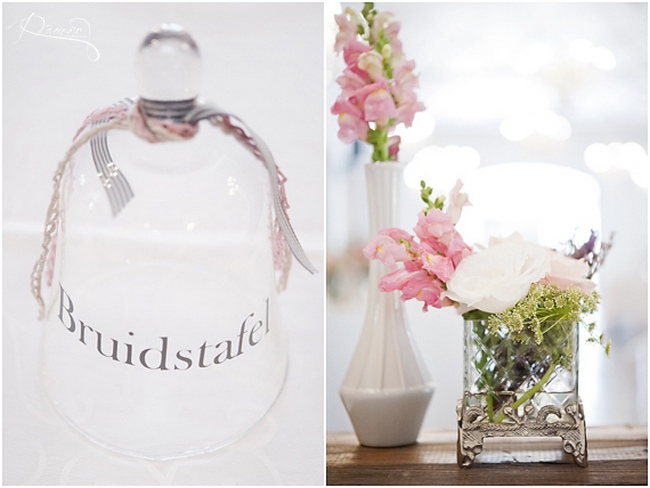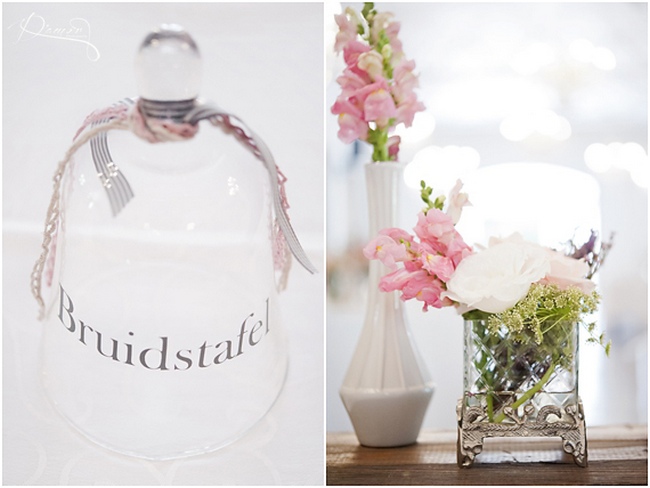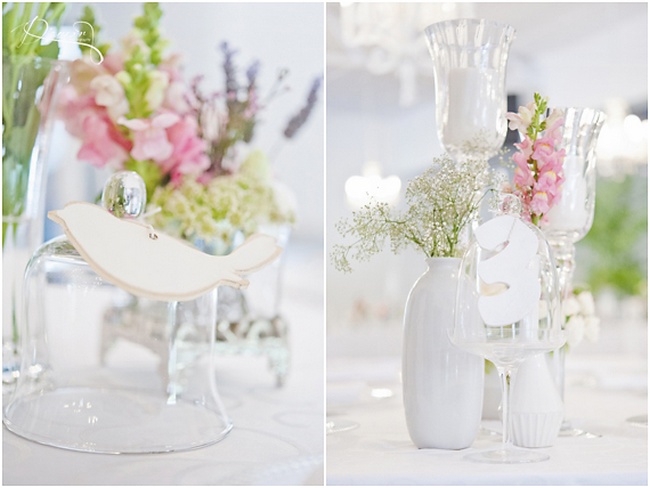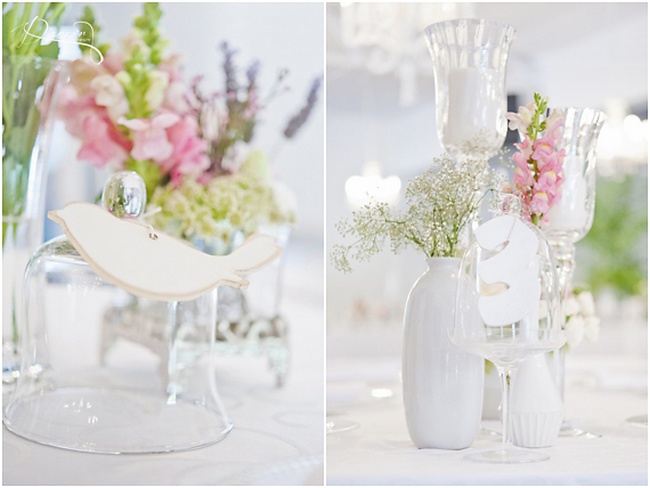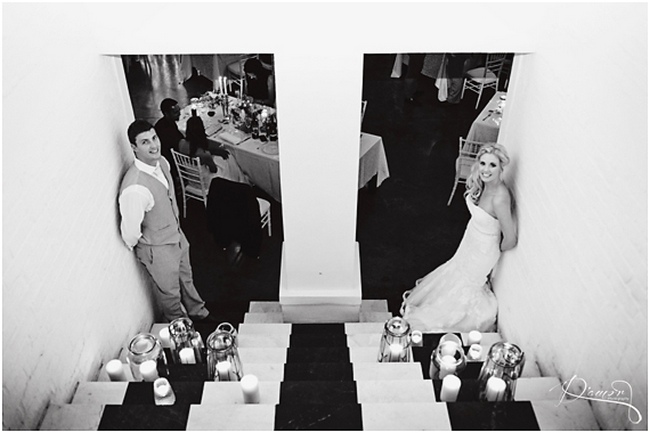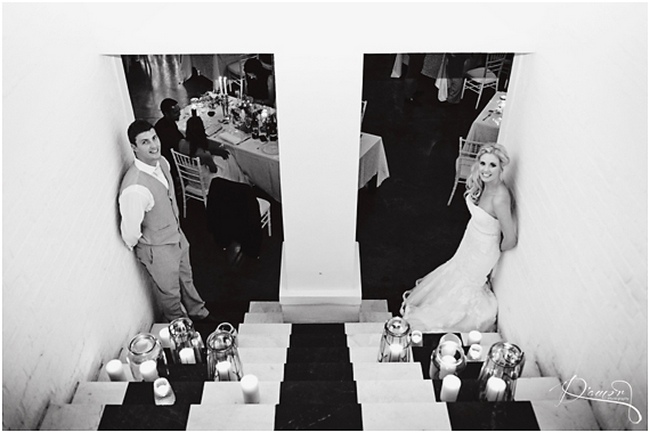 Real Bride, Ezalle's top tips for Bride's-to-Be
Don't be discouraged from having your dream wedding. "While planning your wedding, you will definitely encounter some ups AND downs," says Ezalle.
Remember what your day is all about, advises Ezalle.
Don't expect the world from others, as that this can lead disappointment.
Shop around and do not settle for the first and best thing out there, says Ezalle.
Do your research before you meet with a supplier, as it will help you  to know what questions to ask and what to look out for.
Most of all Ezalle advises that you ENJOY your day, as it really goes by so quickly!
We adore Ezalle and Jasper's wedding inspired by the pastel pinks and greens. For more wedding theme inspiration, take a look at our Mint Green and Peach Wedding Theme, which you are sure to love!
Vendors
Wedding Photographer: 
D'amor Photography |
Wedding Venue:
Molenvliet
|
Wedding Planner:
Beatrix Events
| 
Wedding Stationary:
Lucia Spies from D'amor Photography | 
Flowers and Décor:
Sitting Pretty
and
Bergbruidjie
|
Wedding Dress:
Enzoani, Bridal Wardrobe
|
Bridal Shoes:
Vivienne Westwood
, Mellissa's |
Hair and Makeup:
Vixen Art
|
Groomsmen Suits:
Wedding and Suit |
Wedding Cake:
Vanilla Haus
|
DJ:
Bass Production |
Videograper:
Storyboard Productions