RADIANT ORCHID & GOLD WEDDING IDEAS ♥
Today we bring you the final installment of our four-part bridal style-guide from Blank Canvas Event Design  and Nina Brown Style Coach, photographed by ST Photography. Filled with dramatic floral accessories in purple and gold including a ridiculously striking shoulder piece and earrings made from orchids, yet another exquisite Anna Georgina by Kobus Dippenaar bridal gown and a gold embellished cake masterpiece from Edible Art Cakes, today's feature is a serious stunner!
Wedding Styling For The Bold, Passionate Bride:
This  is a result-oriented, passionate person.  Her dominant physical shape is the triangle and this is visible in the eyebrows, eyes and cheeks and overall facial shape.  To achieve this look, the strong gold and purple colours in the floral accessories and decor are balanced with brown and orange colors on the eyes and lips. Lisa Brown Make-up Artist used a very structured liner to accentuates the eyes, worn with a natural, lightweight foundation.
Floral artist, Heike, of  Fleur le Cordeur, created really bold earrings and shoulder piece to match this strong personality – items that made a beautiful, strikingly fierce statement in gold and purple. Heike used orchids combined with the gold drenched pomegranates.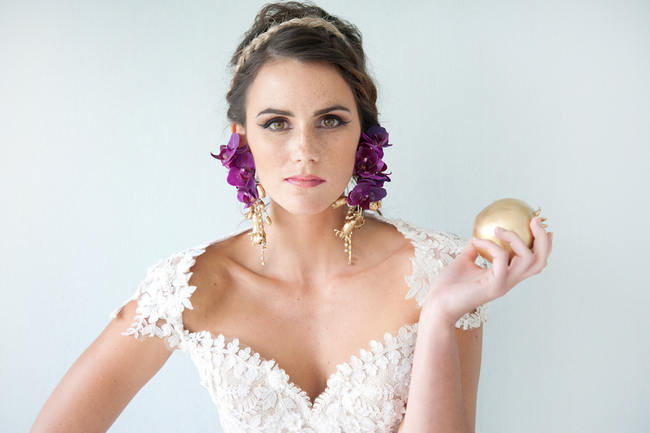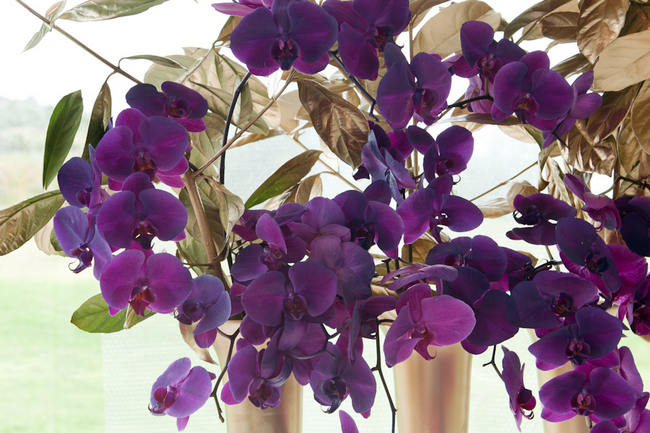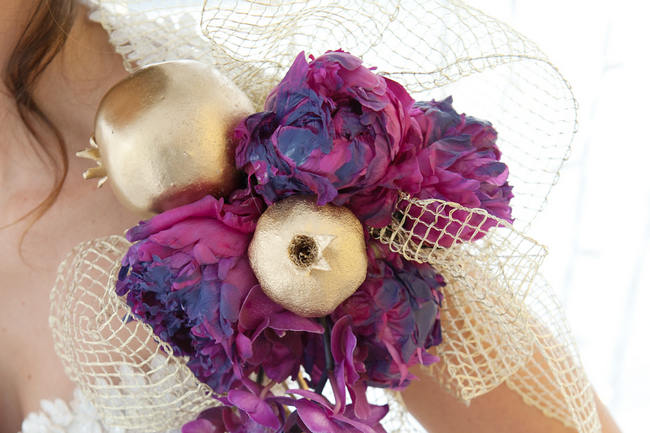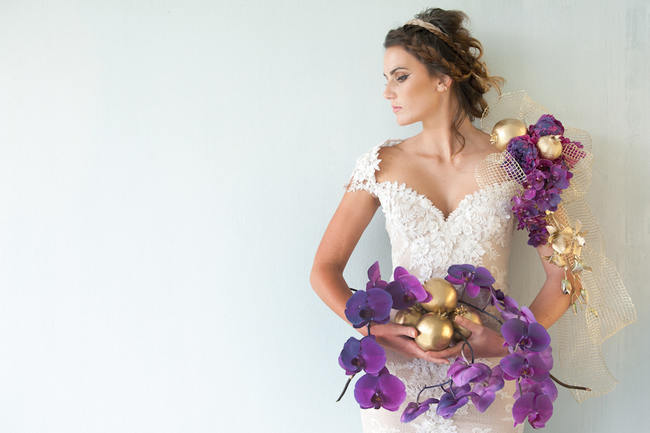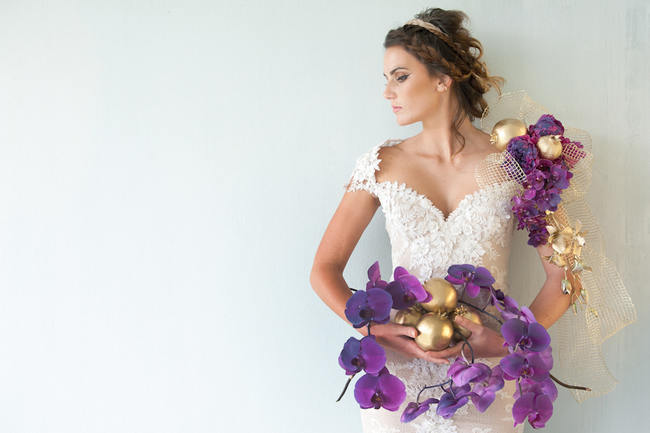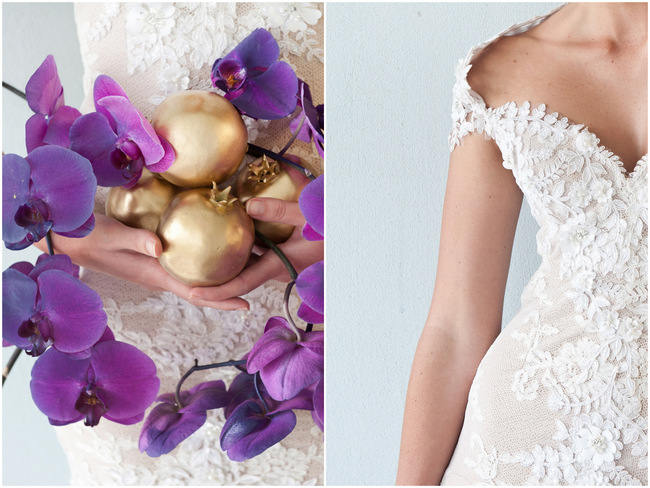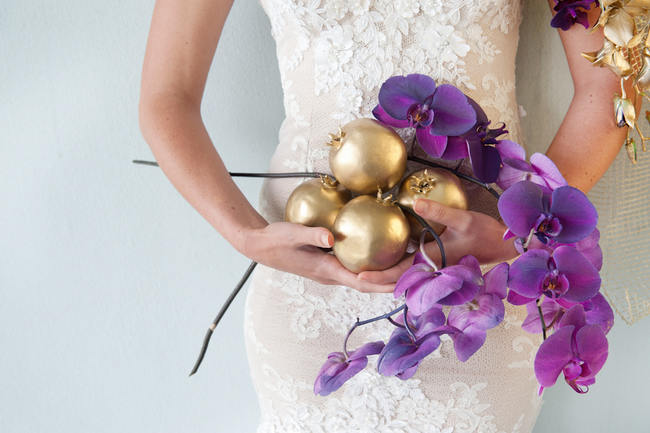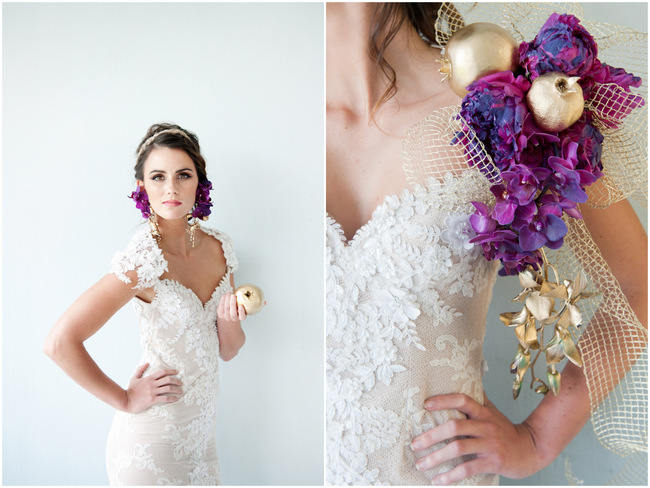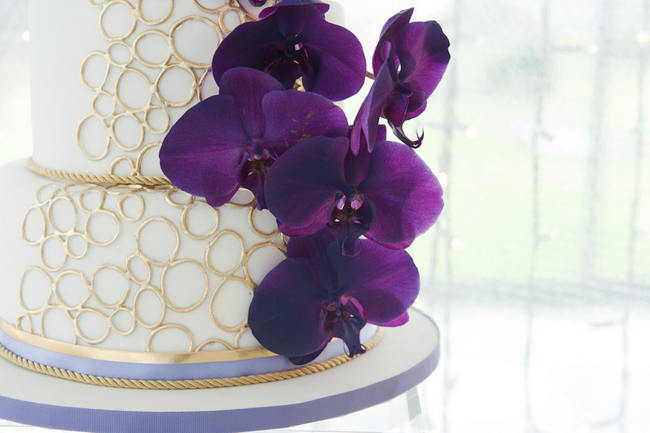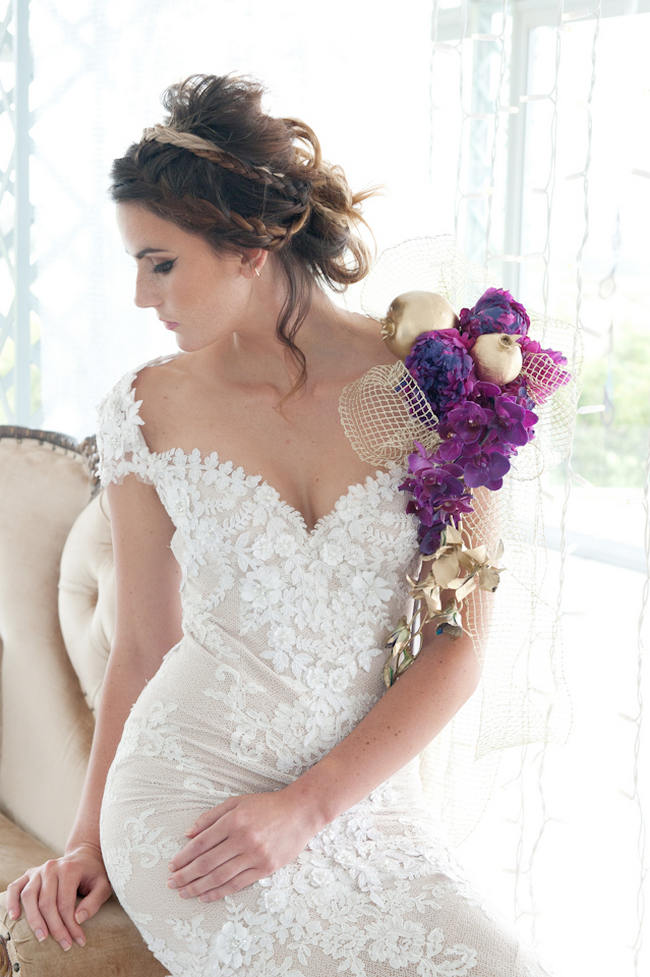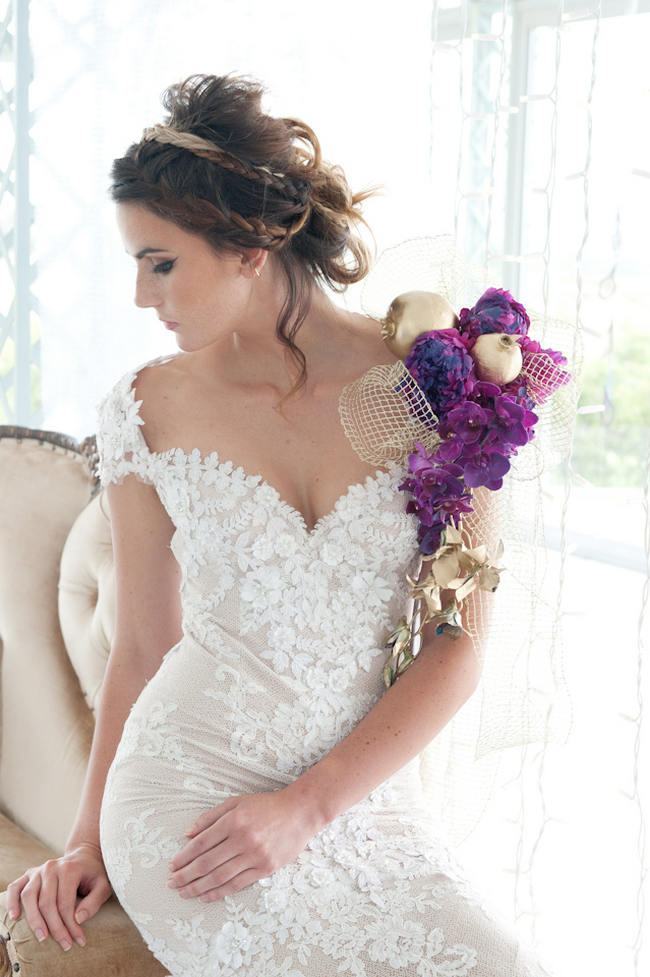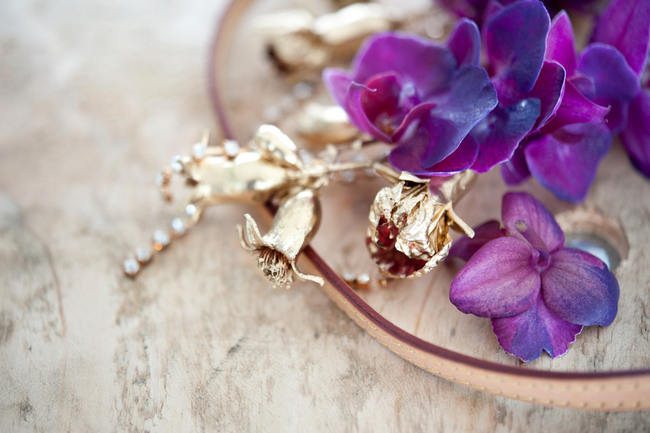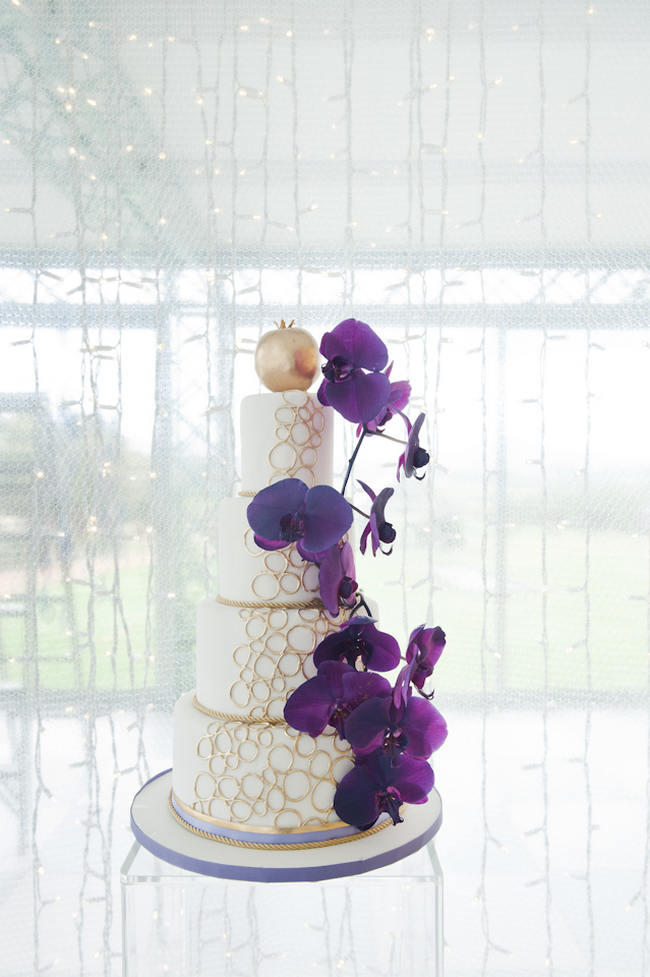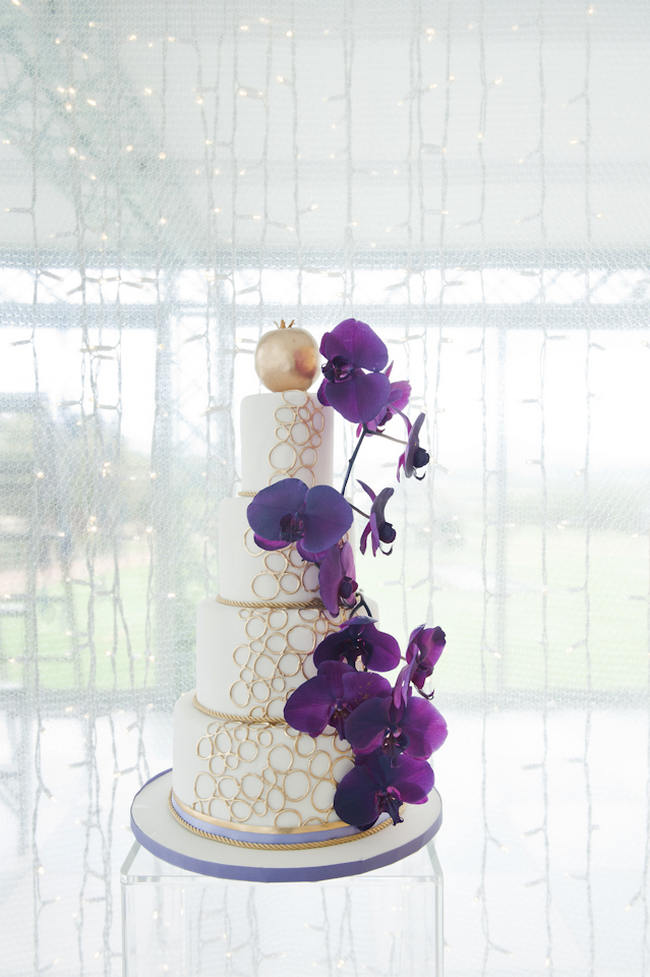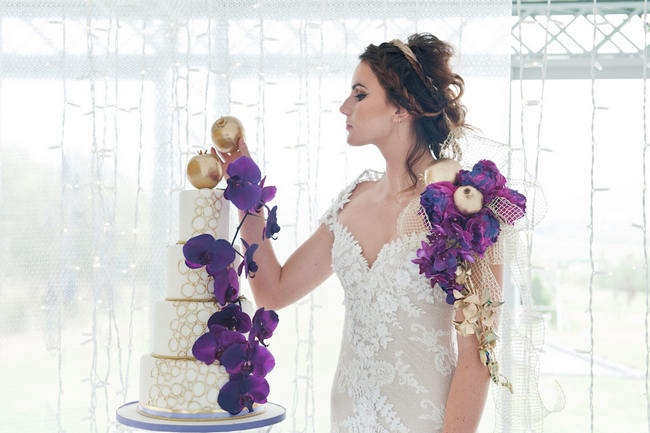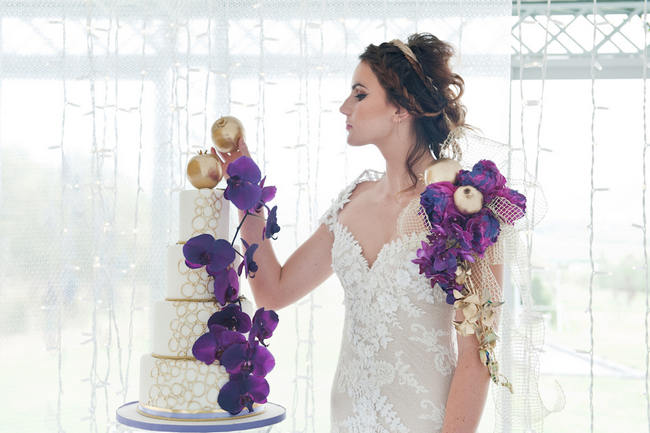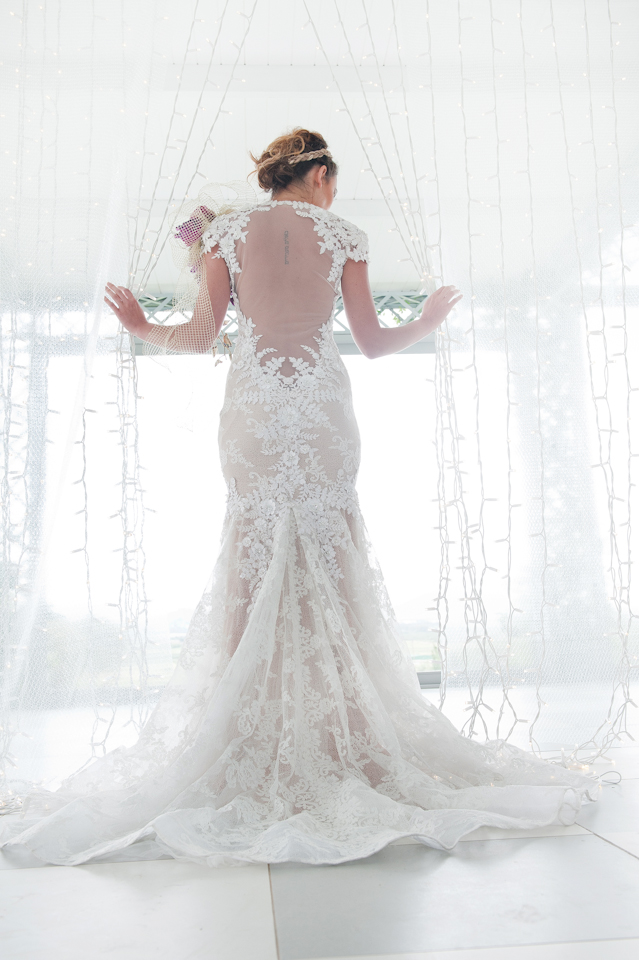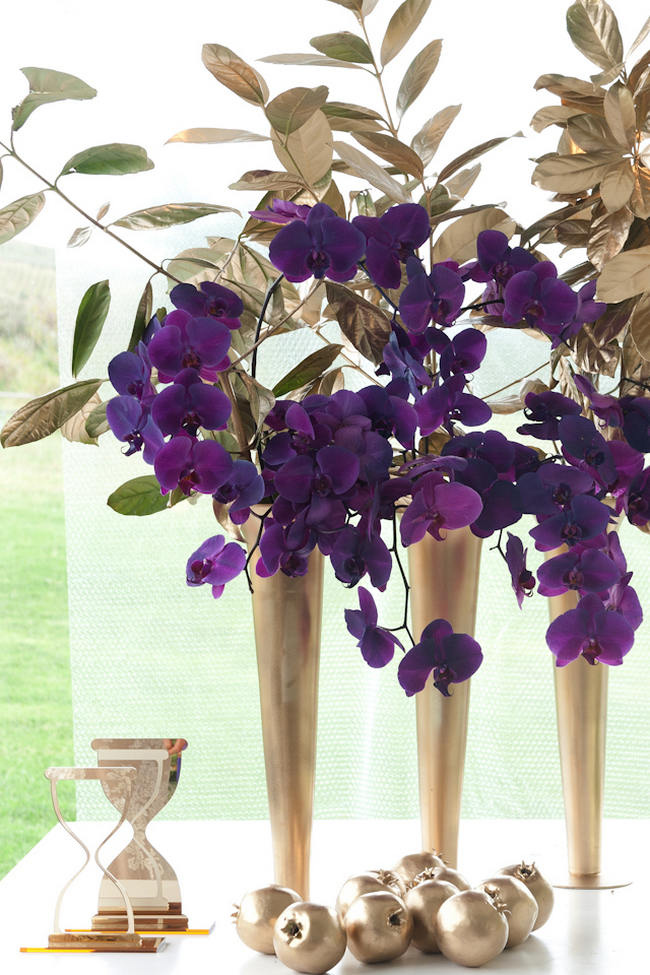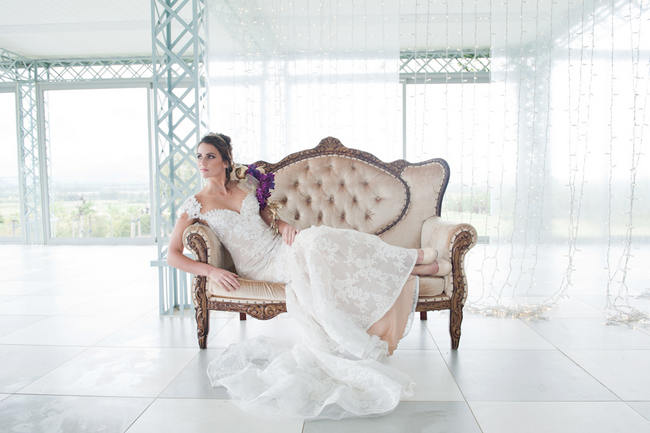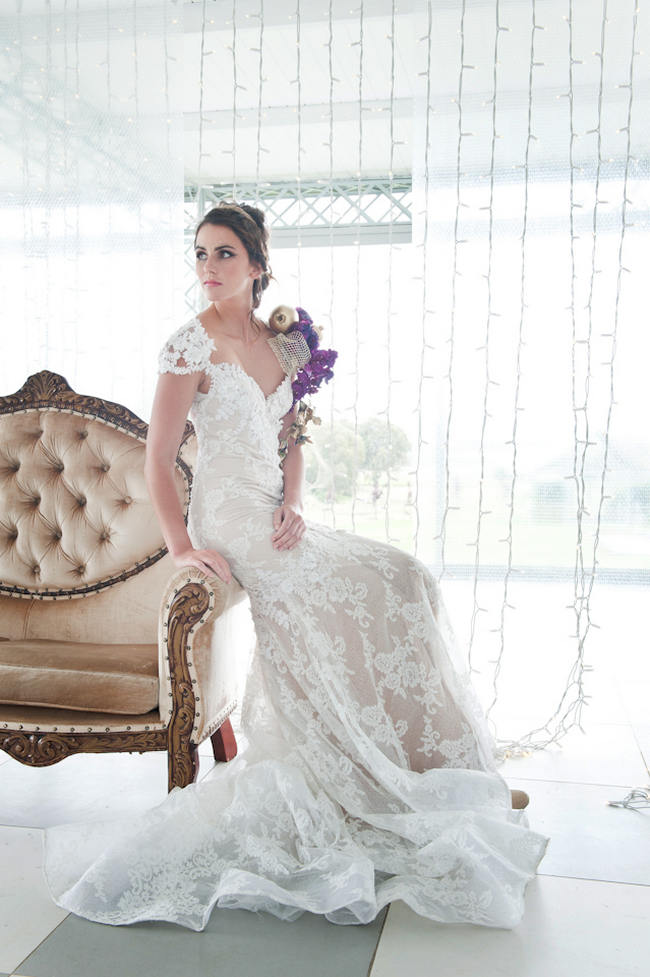 Another amazing collaboration! If you've missed any of the previous editions of the wedding stylist sessions, take a look at the other amazing looks put together by this extremely talented group of vendors here.
♥ ♥ ♥ Credits: ♥ ♥ ♥
Photographer: Samantha Du Toit, ST Photography Cape Town  | Dress:  Anna Georgina by Kobus Dippenaar  | Make-up Artist: Lisa Brown Make-up Artist | Hair Stylist: Hair by Licia Van der Merwe | Style Coach: Nina Brown Style Coach | Event Design: Blank Canvas Event Design | Flowers by: Fleur le Cordeur | Lighting & Couches: Baie Goeters | Stationary & Paper Flowers: Secret Diary | Cake: Edible Art Cakes  | Model : Mari Conradie  |Shoes: Tinsteltown Stellenbosch shoes | Venue: Belair, Paarl | Print Publication: Leef Magazine, March 2014 edition