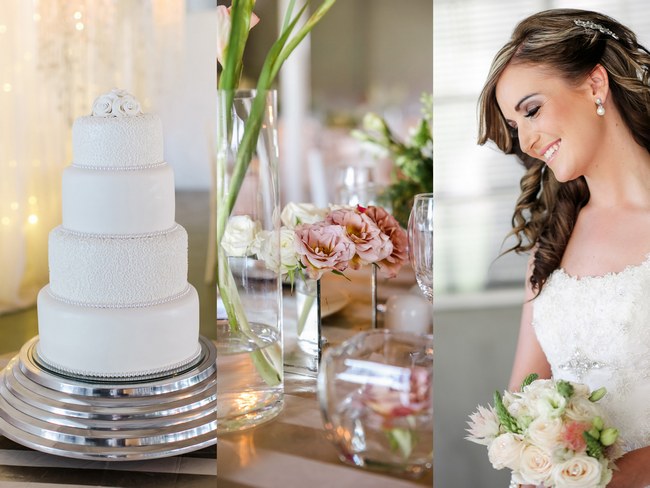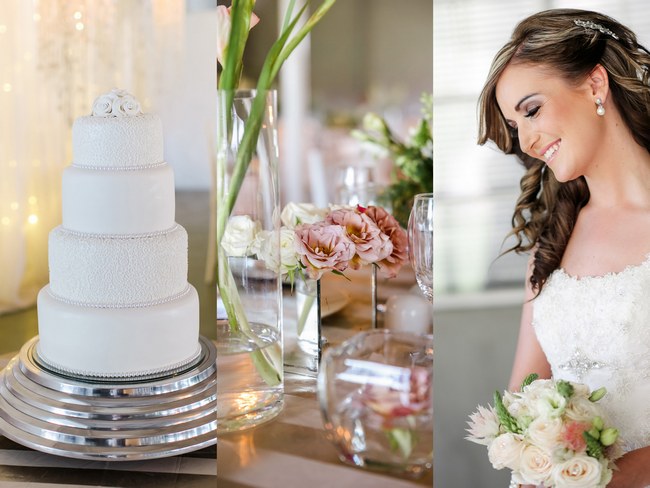 A romantic palette of soft blush tones amidst ivory and peach set the scene for Mareli and Manie's enchanting South African wedding. A wedding co-ordinator herself, the absolutely beautiful bride, Mareli, was able to orchestrate a super romantic yet light hearted affair complete with lots of lovely lace, which was captured in the most dreamy light by Nikki Meyer.
♥  ♥  ♥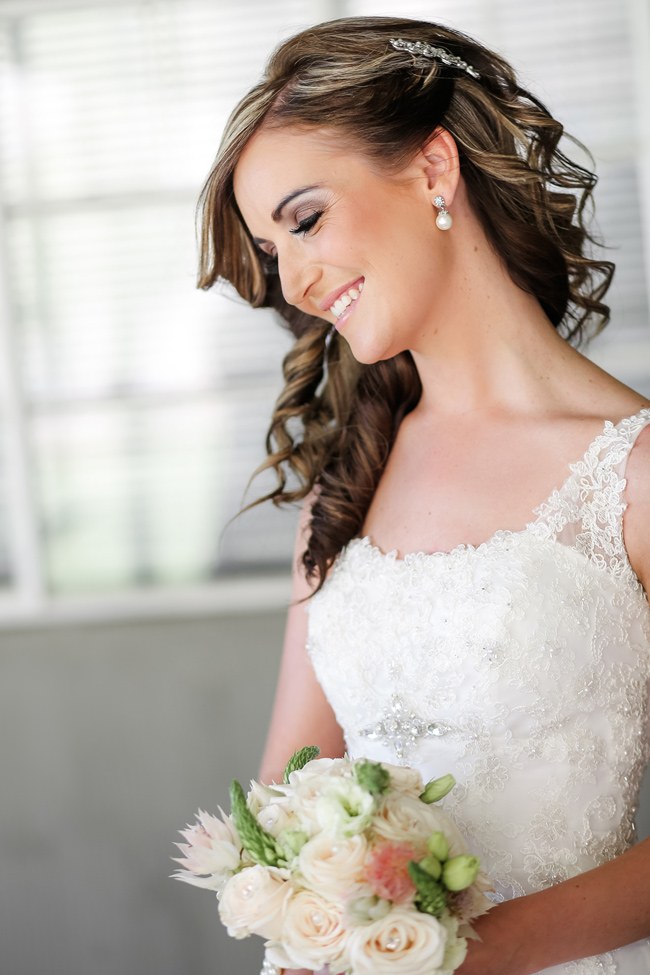 Their love story and proposal:
Mareli grew up in a small town, Hartswater, in the Northern Cape. After a few years in Bloemfontein she couldn't resist coming back to the love of her life, Manie van der Merwe.

Manie and I met in high school through mutual friends about 10 years ago. He was supposed to be my sisters' blind date but for the two of us it was love at first sight. It was the most romantic proposal, only the two of us on a beach. I didn't expect anything. While playing in the waves he surprised me with a bottle of champagne back on the dune and before I knew he was on one knee popping the big question.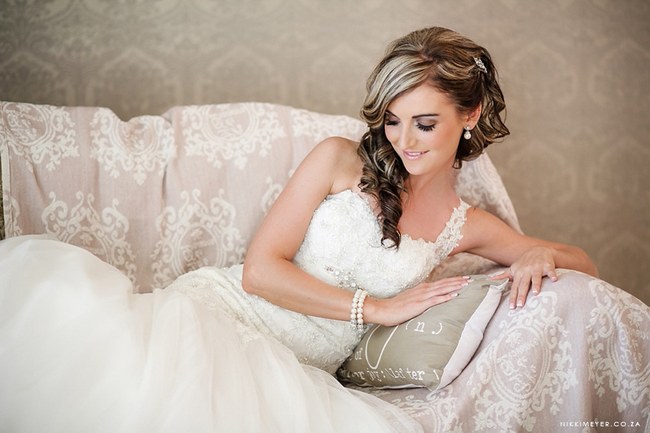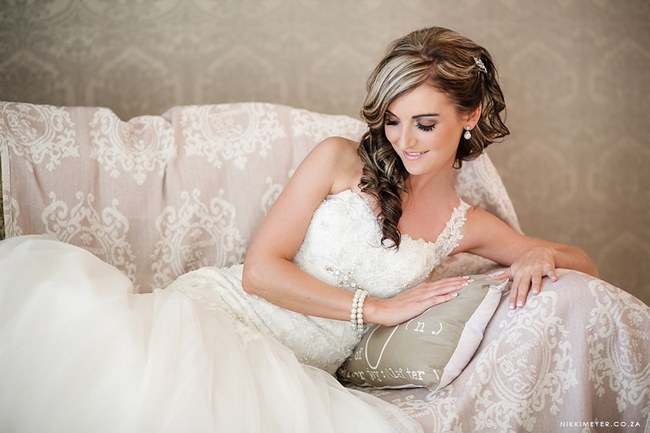 Special touches: Our flower girl walked in the ceremony with a sign "Oom Manie hier kom jou vroutjie" (Uncle Manie, here comes your wife!). I pre-recorded a message for Manie and it played just before I walked down the aisle.We put together the corsages  along with the pin on my bouquet. It was my grandmothers and has a very special place in my heart.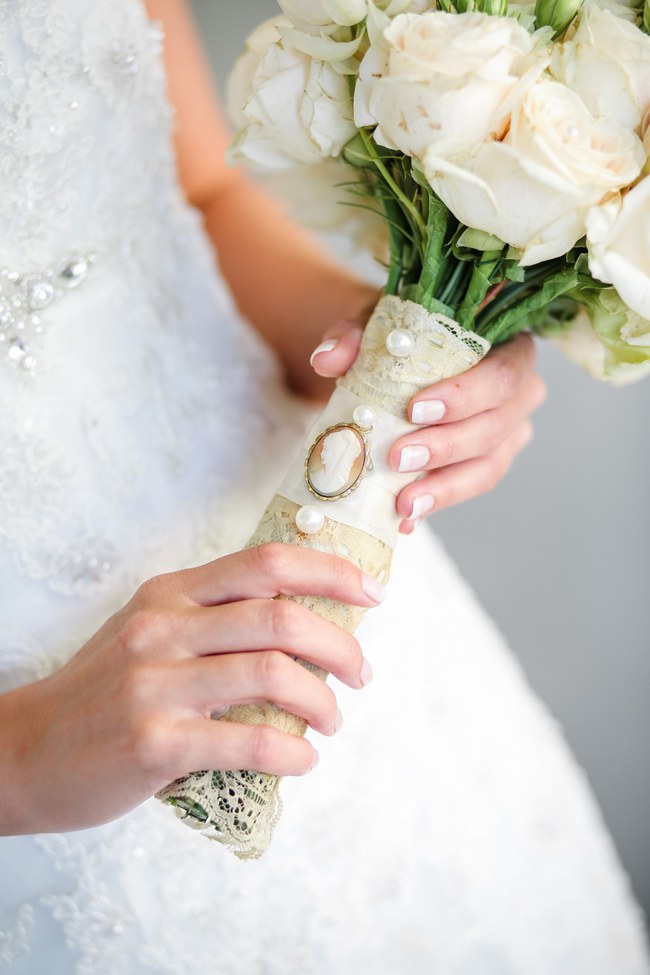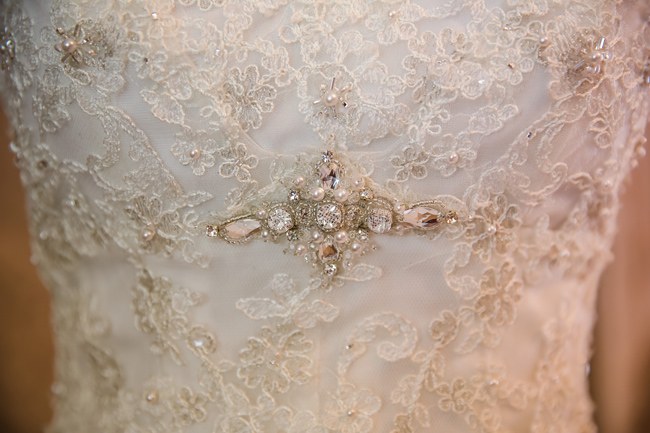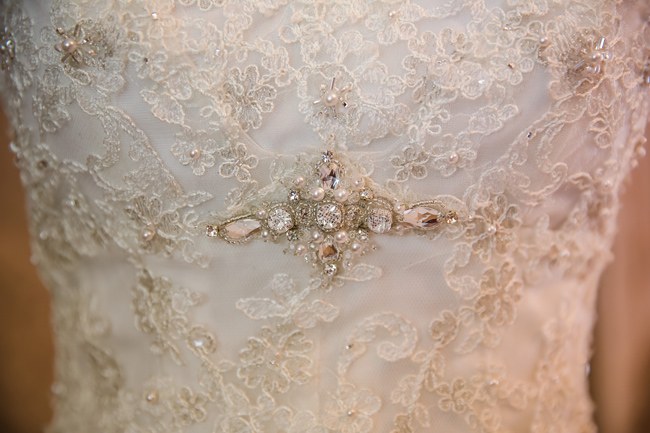 Deciding on a wedding theme: We didn't want a formal theme, rather a vintage feel with a modern twist. I am a sucker for romance so this fit the bill perfectly!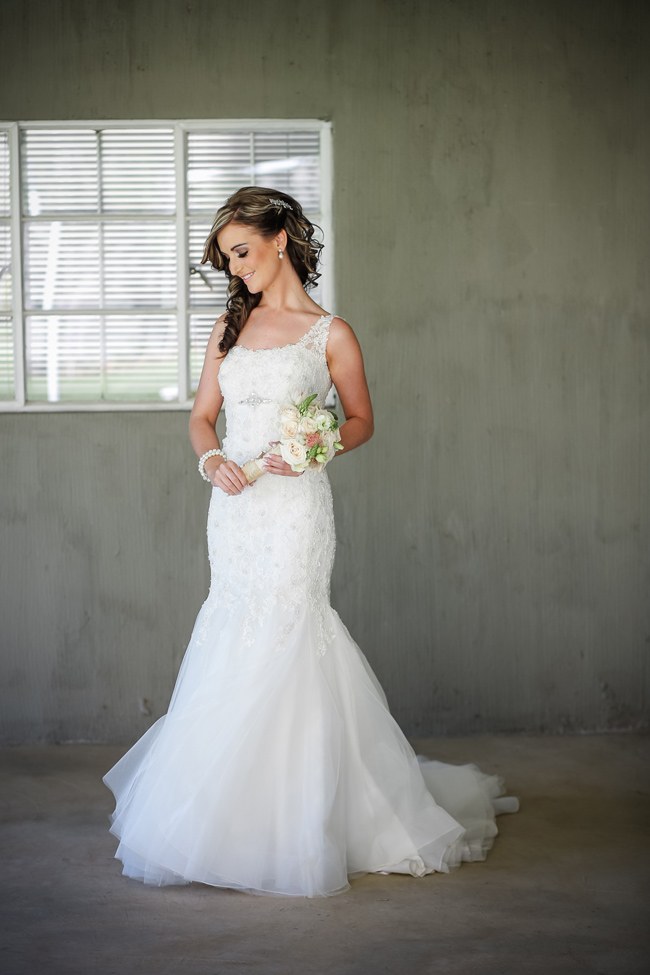 Wedding dress: I knew I wanted something elegant and fell in love with a gown that was romantic with a lot of lace from the Ollvelli, Bloemfontein.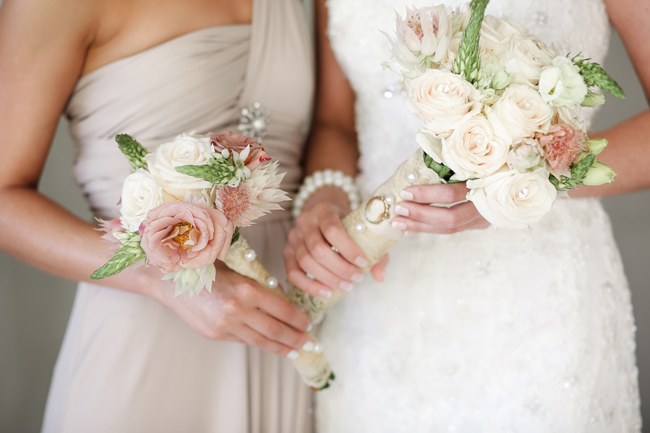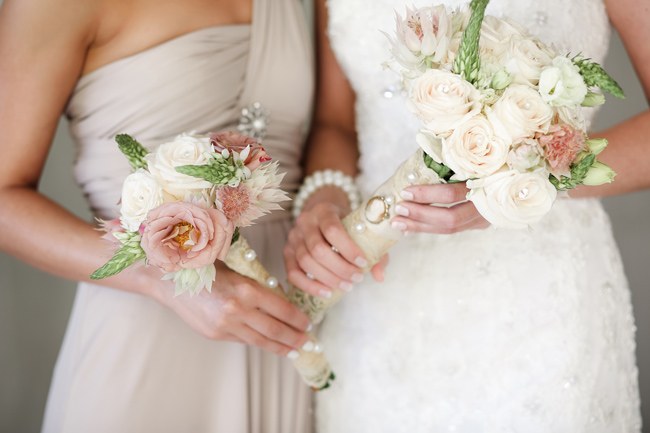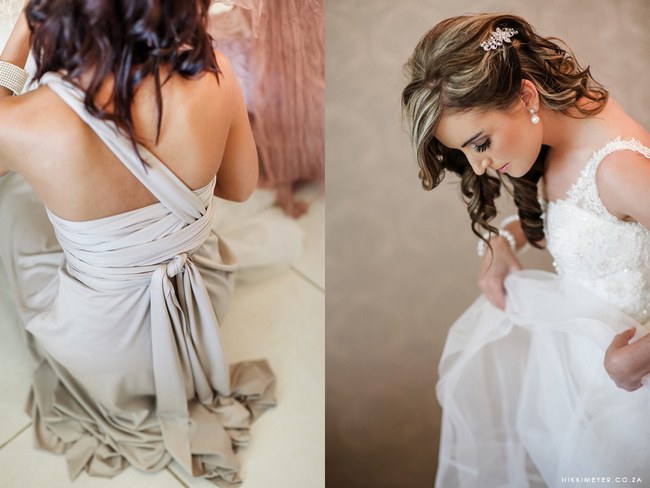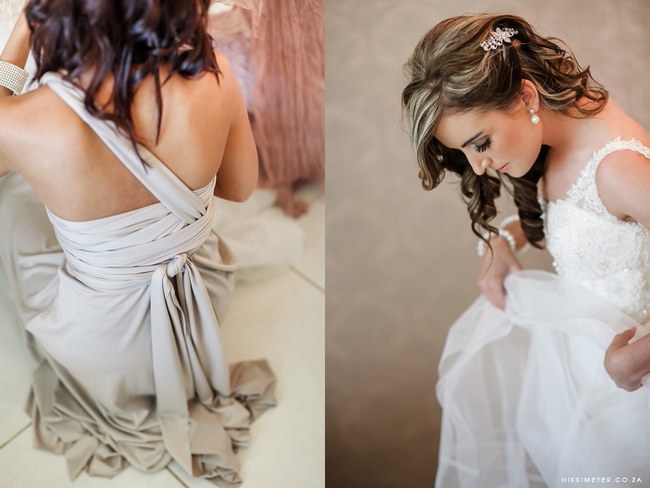 Bridesmaid's attire: The bridesmaid wore a gorgeous taupe coloured asymmetrical gown that was both somewhat casual but still beautiful.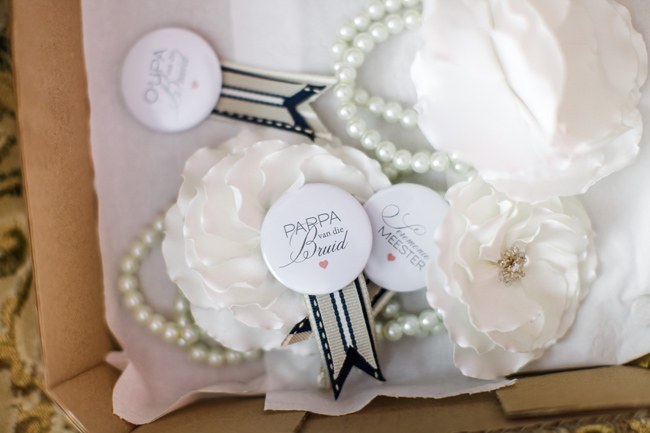 Groom and grooms men's attire: The men were dressed in semi-formal suits wearing handmade corsages with a dash of pink and blue for some humorous photographs.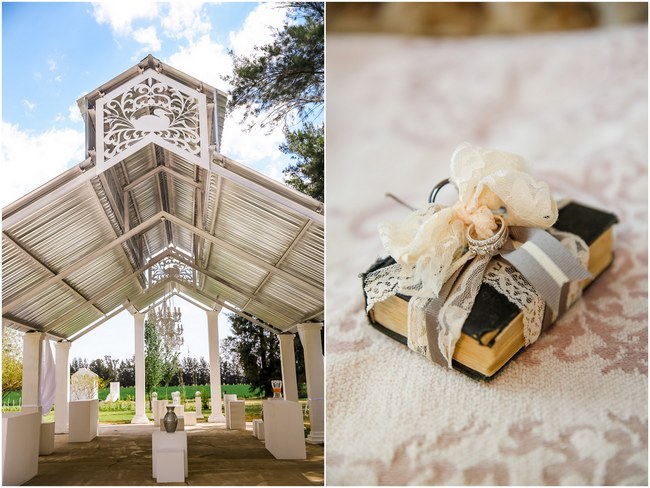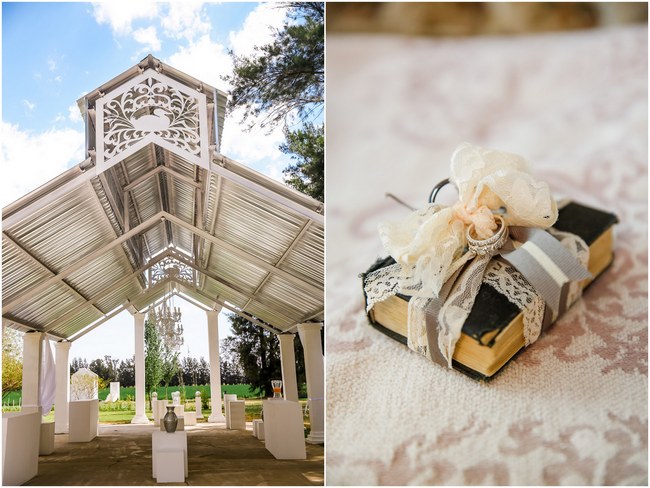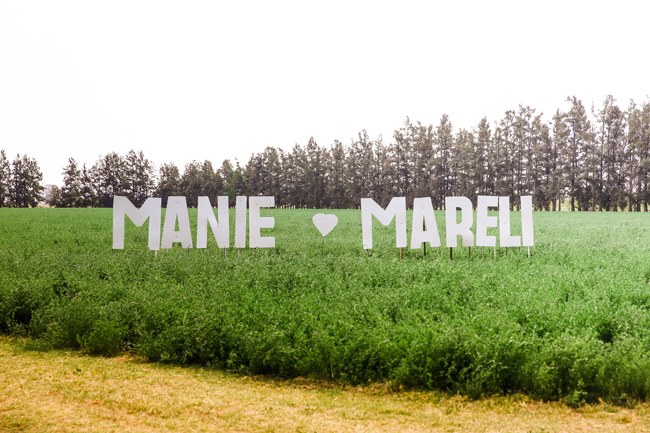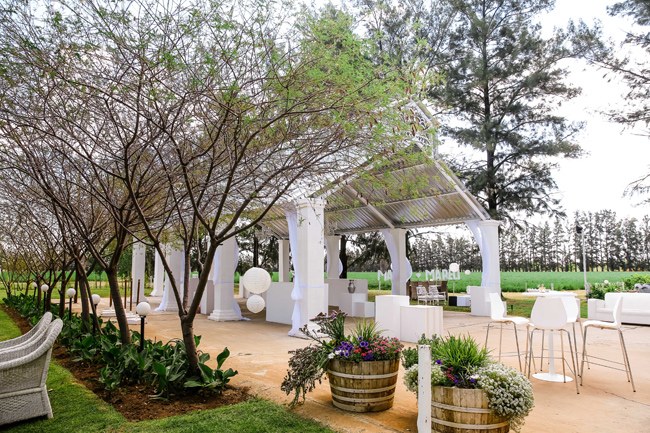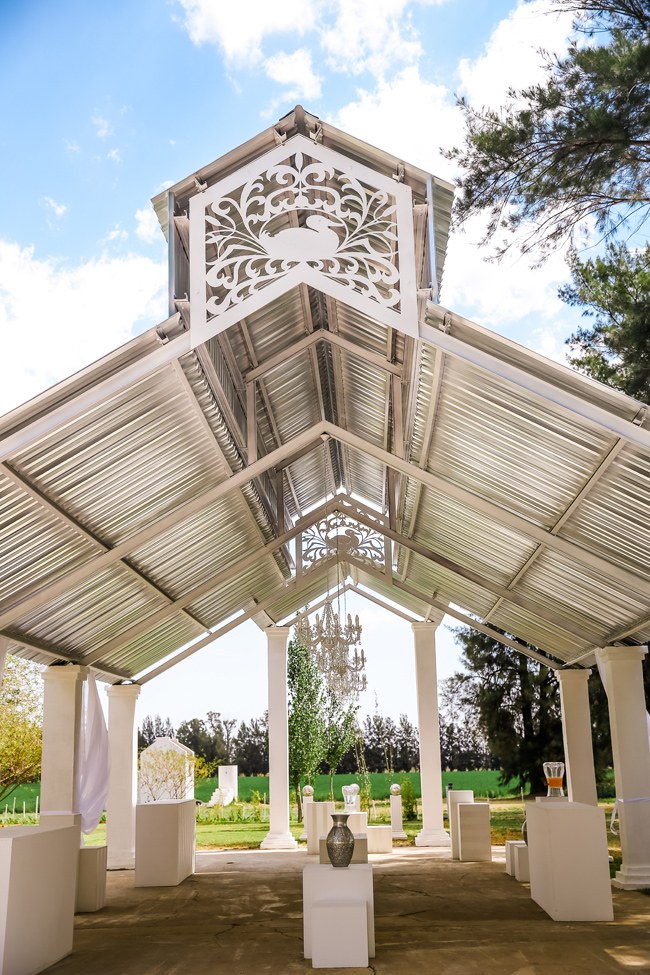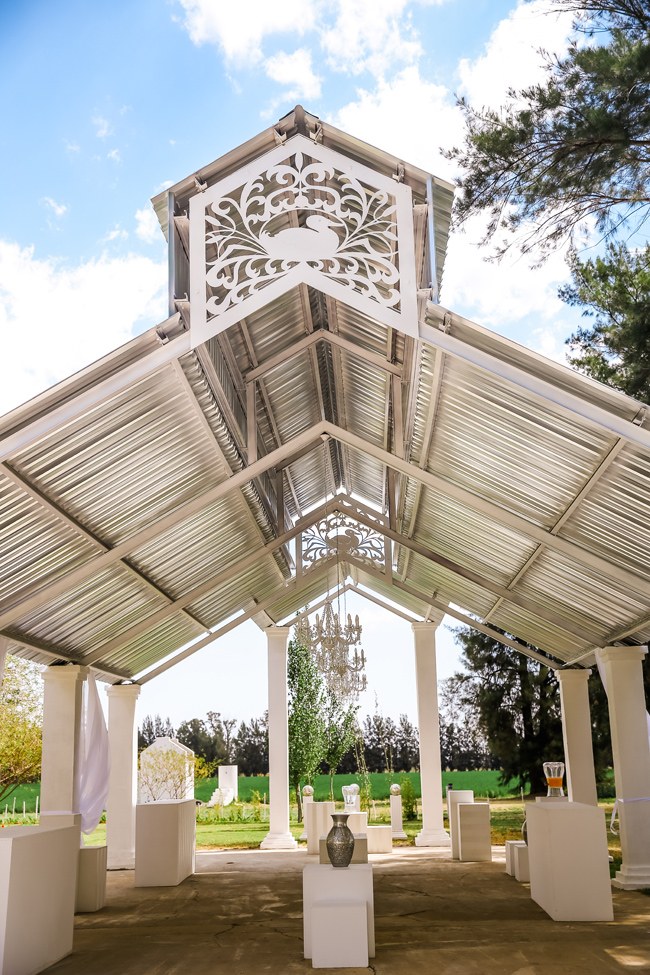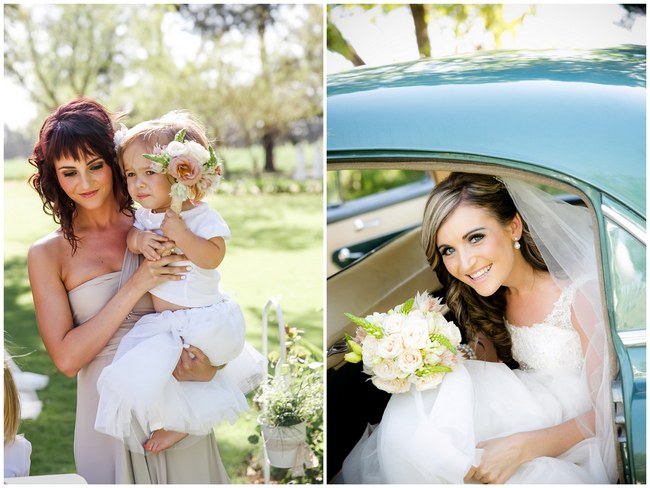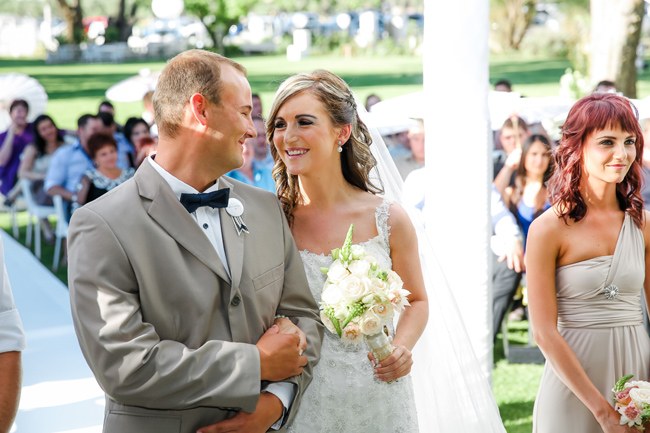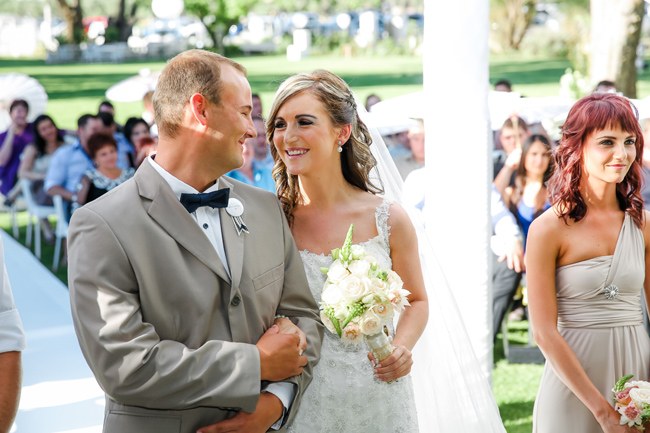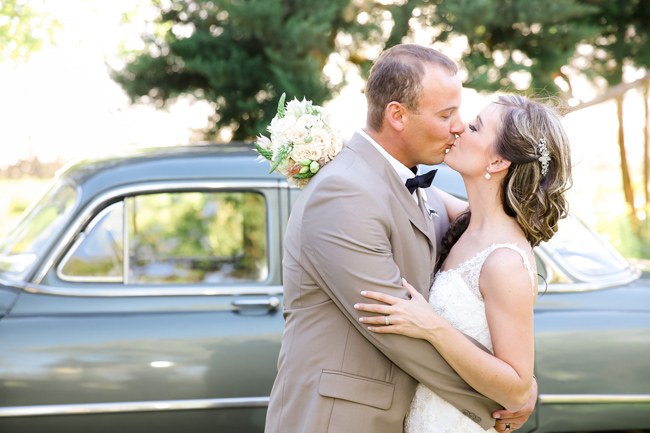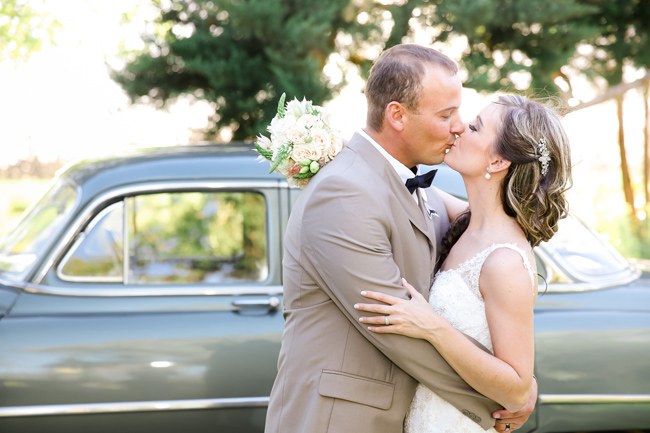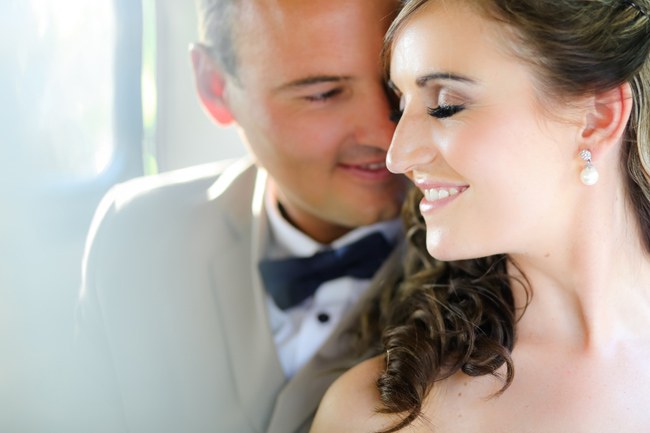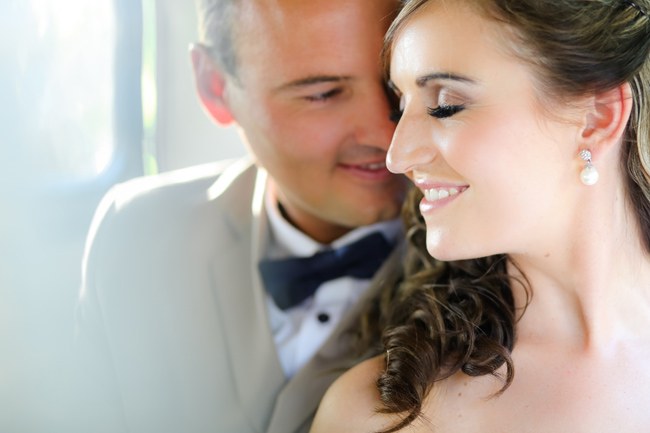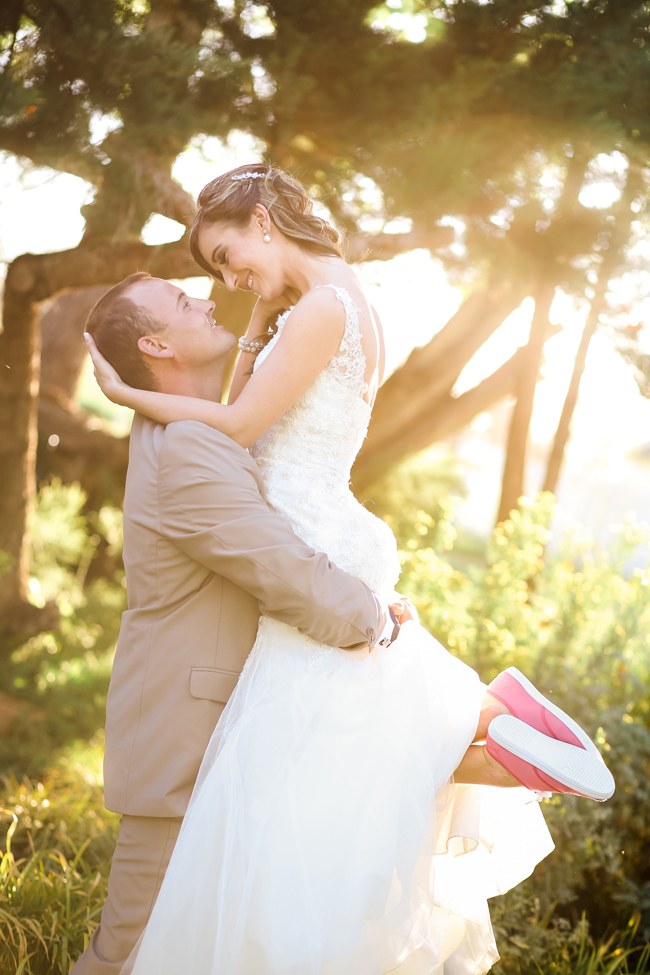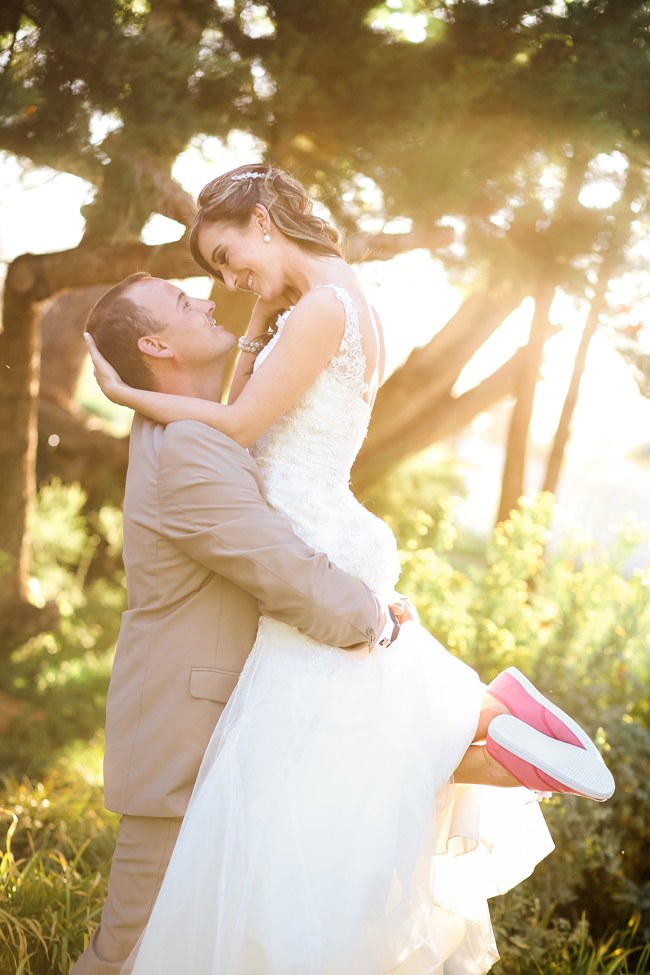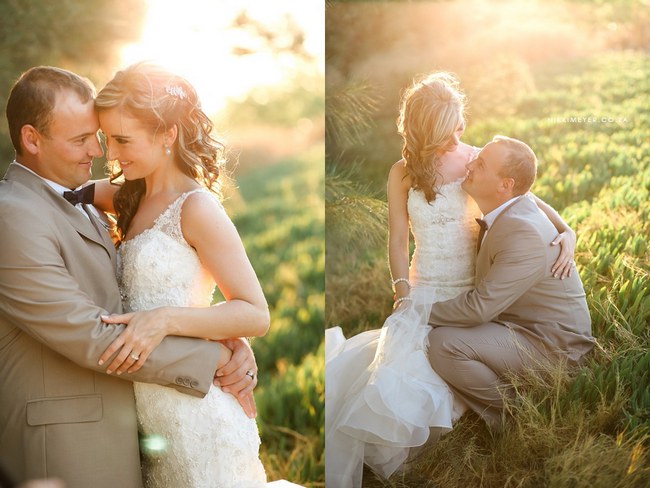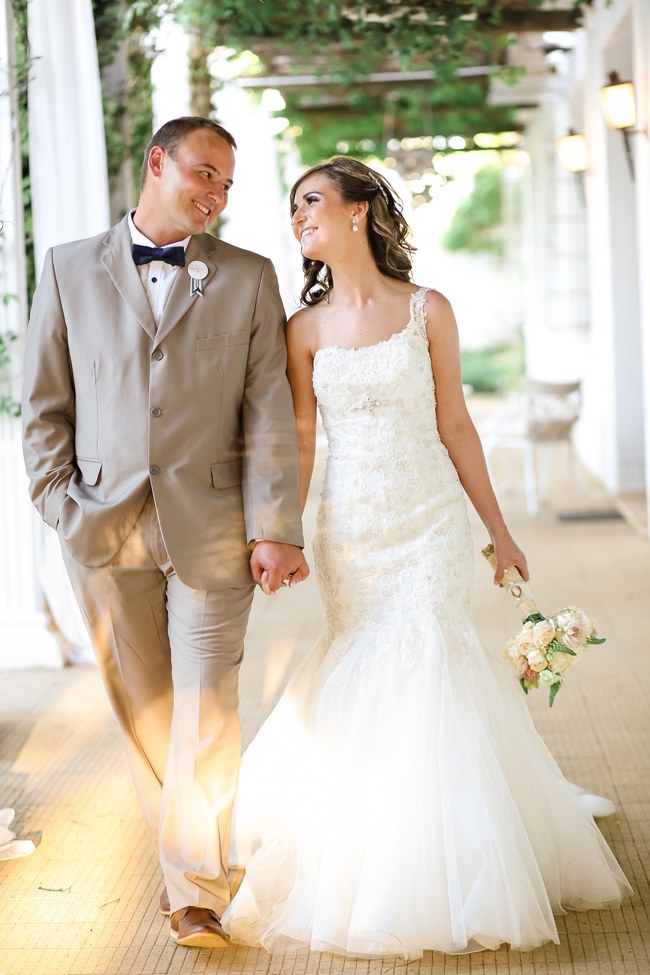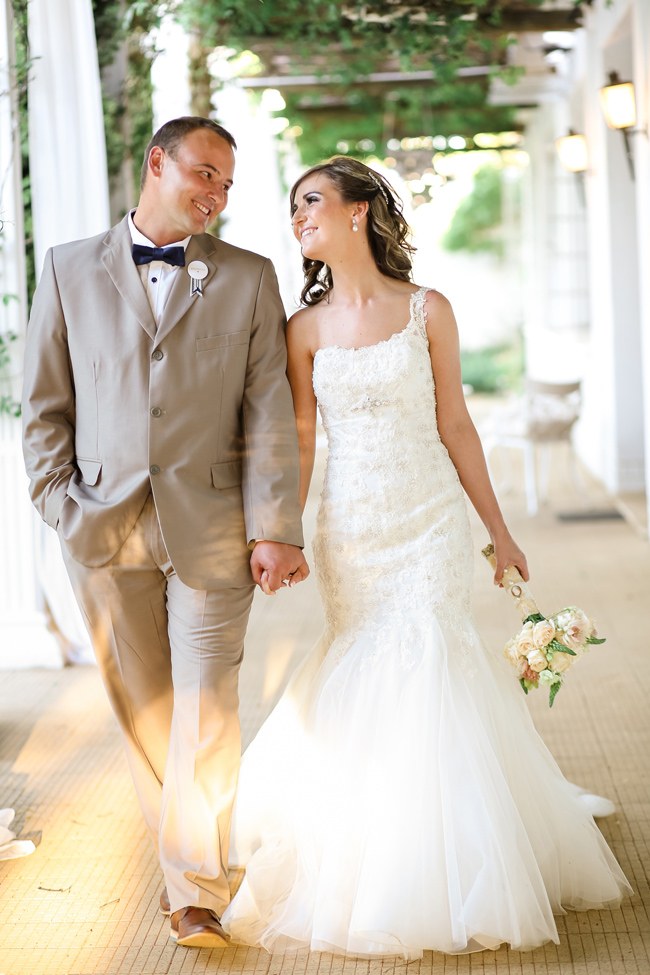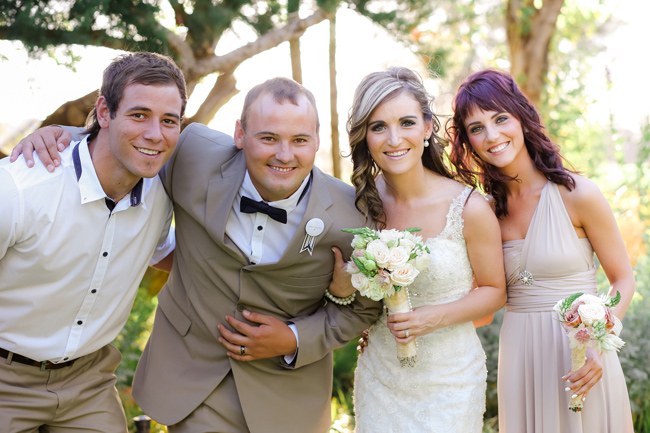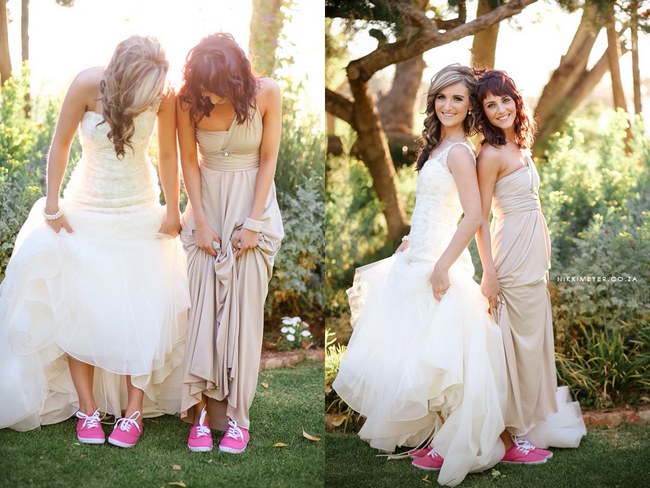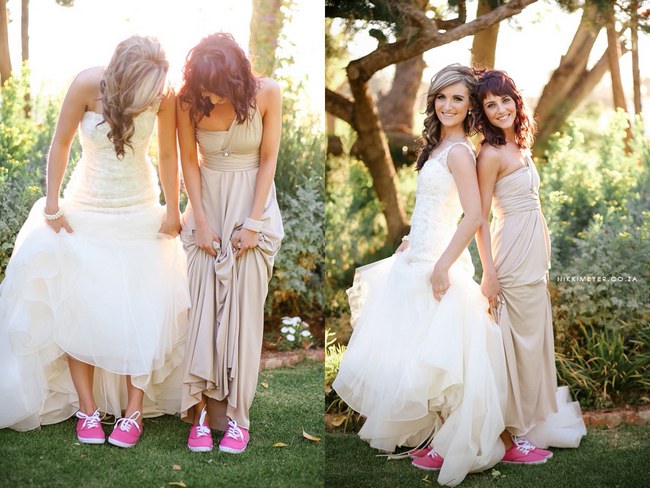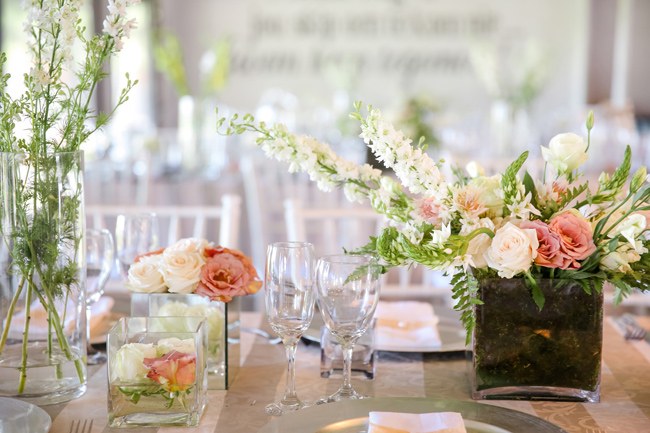 Wedding Décor: I was a really relaxed bride. The only promise that I wanted to hear was that the end result would be soft and romantic. My dream was a reception filled with lace and glass everywhere, which came to life perfectly through the creative vision of Nigel Londt!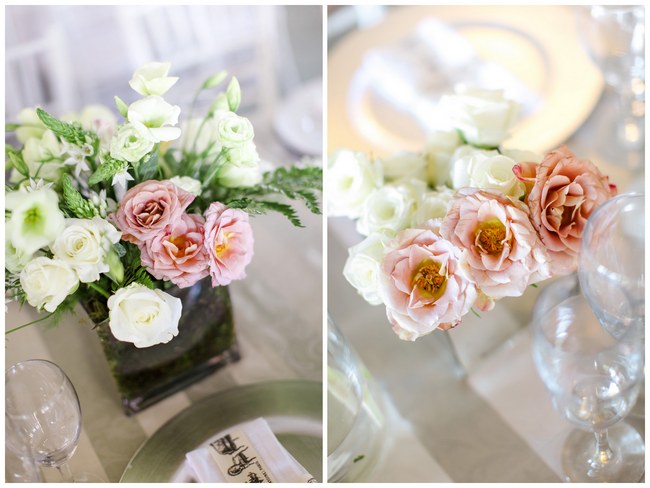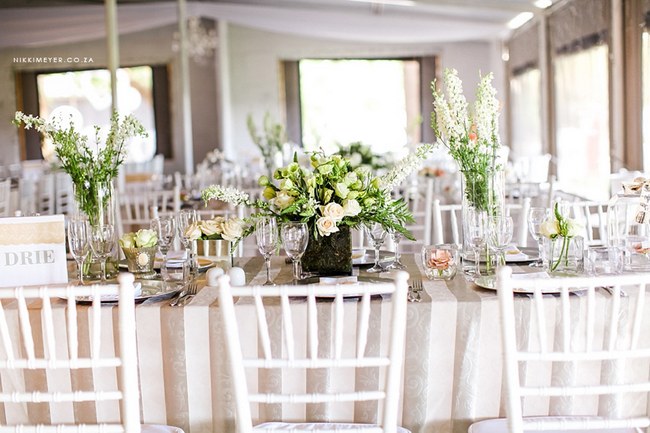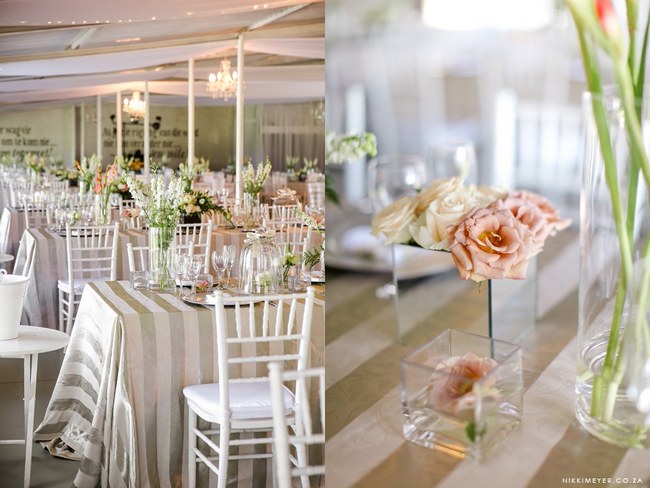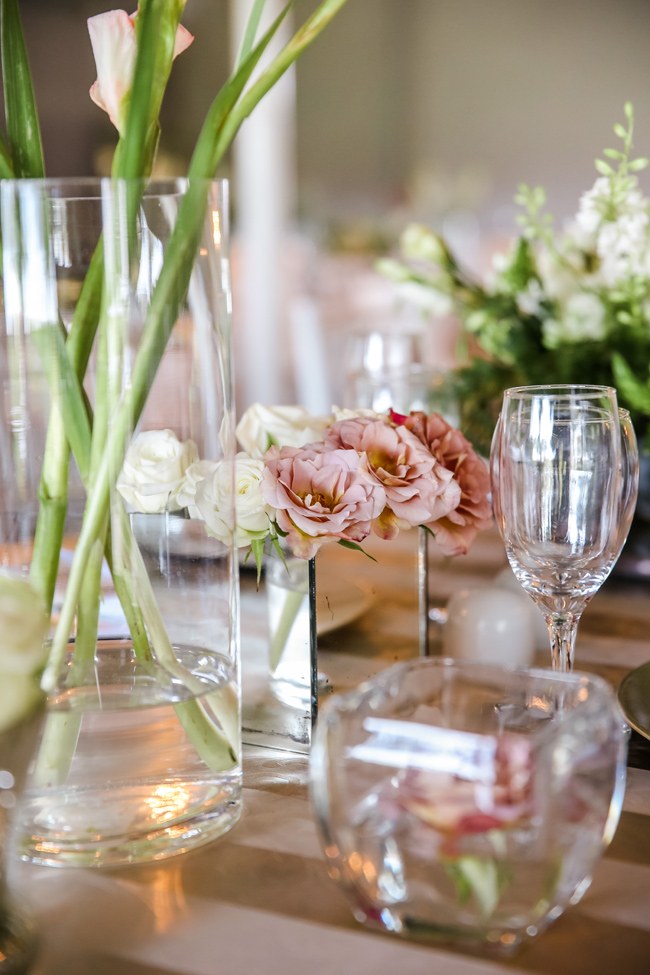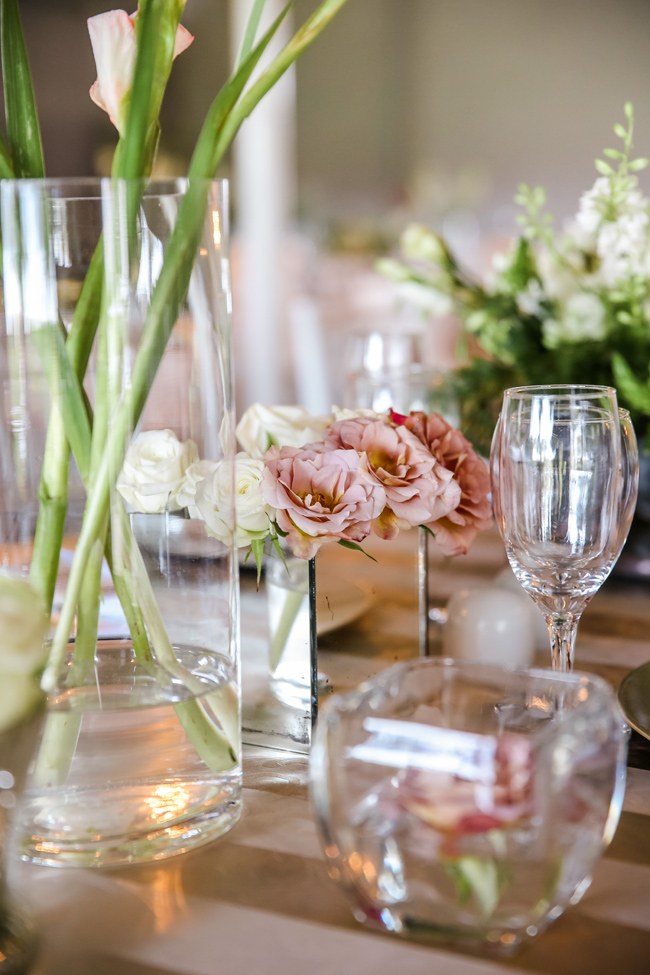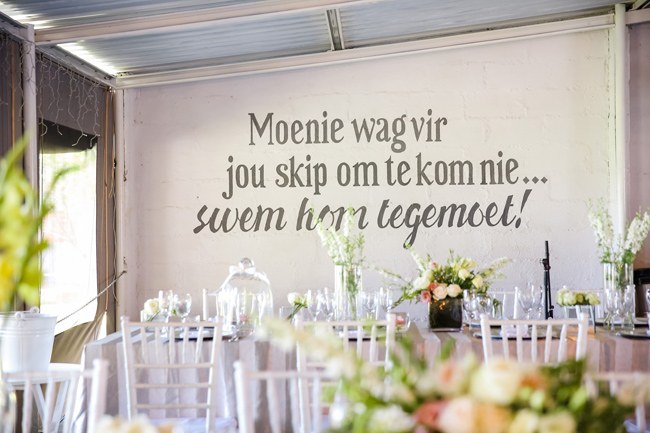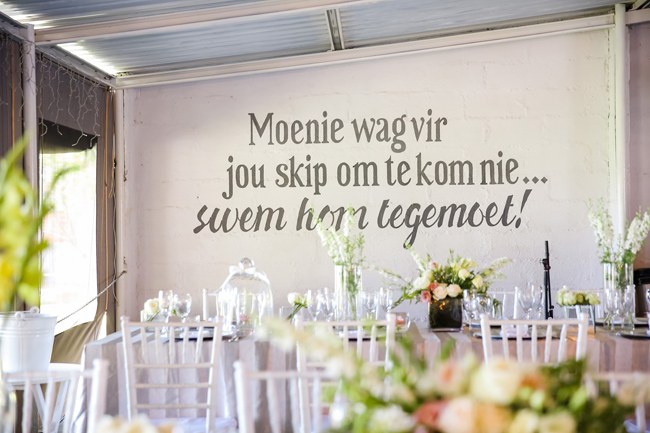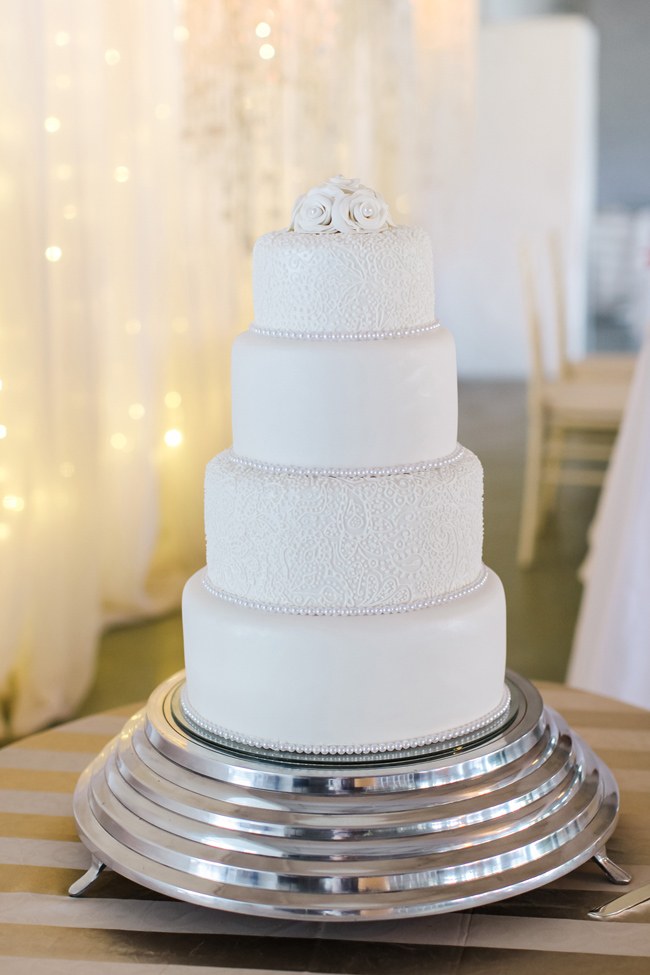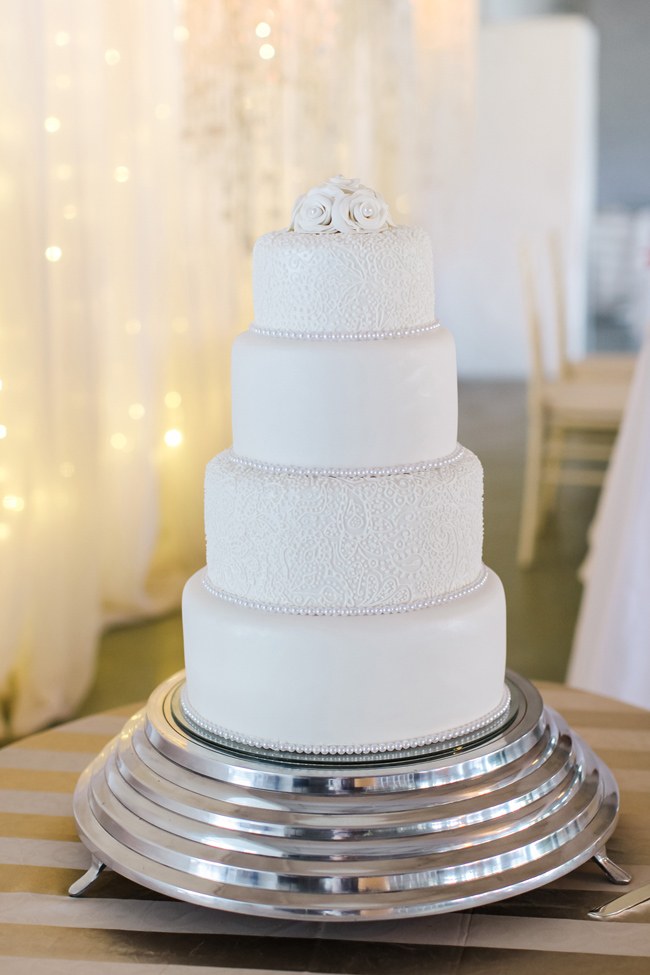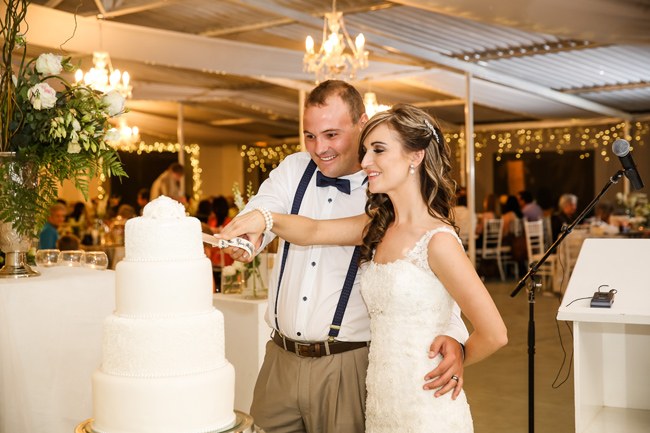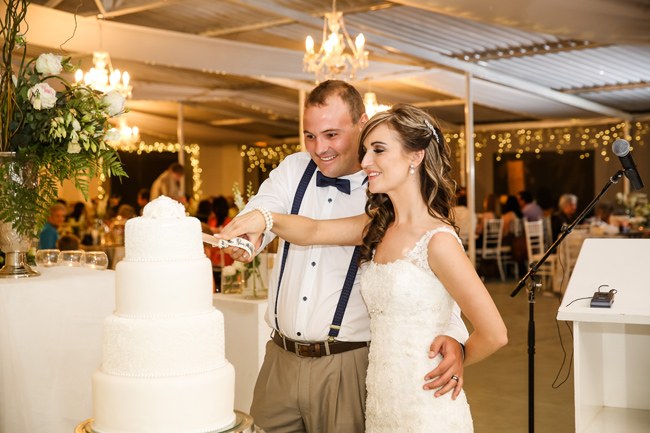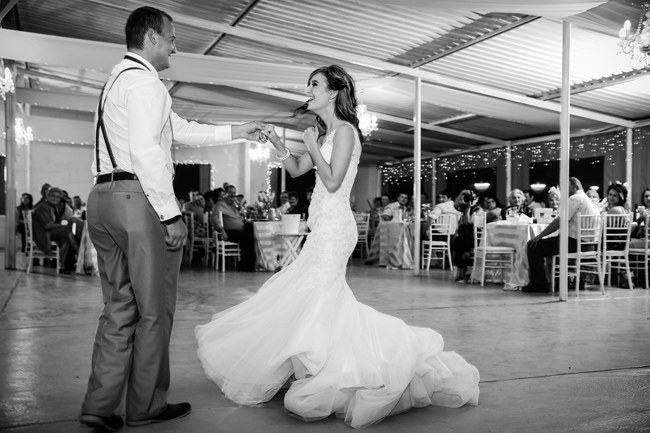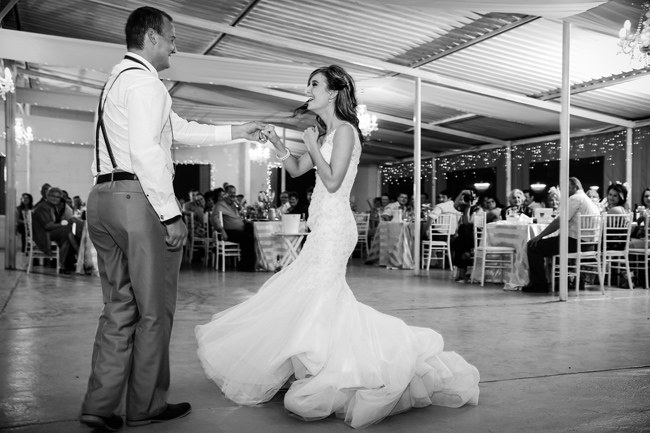 Real Bride Mareli's Advice For Brides-To-Be
Enjoy every step of the way and don't let anyone influence you in a bad way. It is your special day and you are the most important person. Do not let stress slip in the back door, it is not worth it!
 ♥  ♥  ♥    CREDITS   ♥  ♥  ♥
Photographer: Nikki Meyer | Wedding Planner: Mareli van der Merwe (The bride herself) |  Wedding & Ceremony Venue, Bar & Catering: The Venue, Hartswater |  Wedding Décor & Flowers: Nigel Londt | Cake: Spoonful of Sugar | Wedding Stationery: Madre Kohn Creative and Brand Republic |  Dress: Olivelli, Bloemfontein | Brides Hair: The Venue Health and Beauty Spa | Brides Make-up: Reeva Bella | Bridal Shoes: Luella |  Bouquets & Corsages: Nigel Londt |  Pastor/Officiator: Henk Kruger | DJ/Music: Eagles |  Videographer: Green Pepper