Botanical Bliss & Pure Bridal Beauty!
Hang on to your hats and flower crowns for this one, ladies! The absolutely lovely Zanike and her groom Johan were married at Ashanti Estate in Paarl. Zanike envisioned an indoor forest festival, a greenhouse-style celebration which she brought to life by filling the venue with trees and countless botanical displays (complete with roots still in tact) , placed in an array of glass set atop crisp white linens. She wore a fantabulously beaded full-length gown created by Alana van Heerden which switched to cocktail style for their reception, and topped the look off with an elegant green and white floral crown. The result, captured in all it's glory by Marlize de Lange photography, is simply other worldly!
♥  ♥  ♥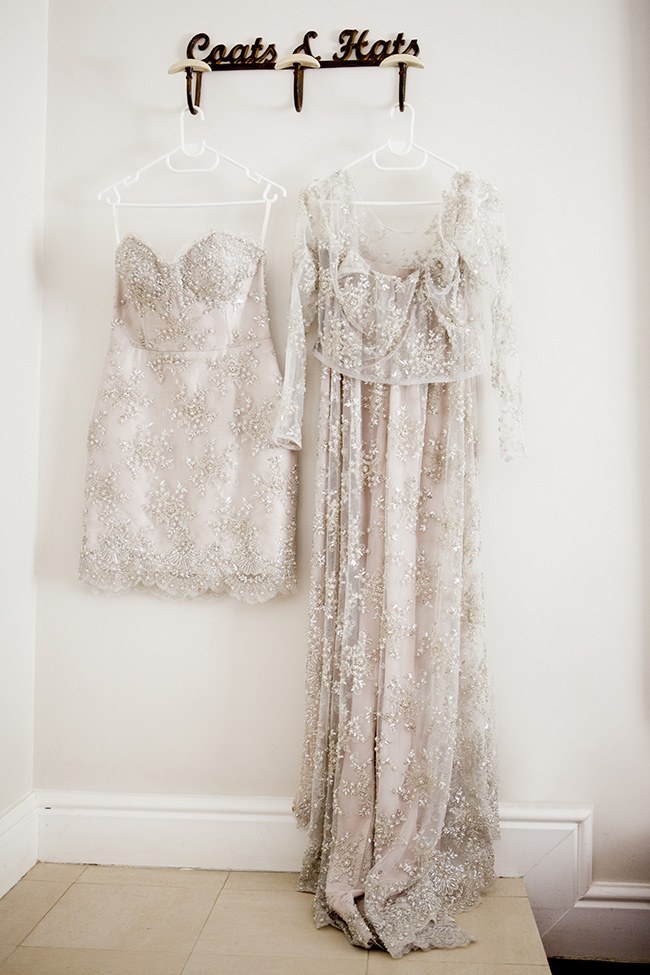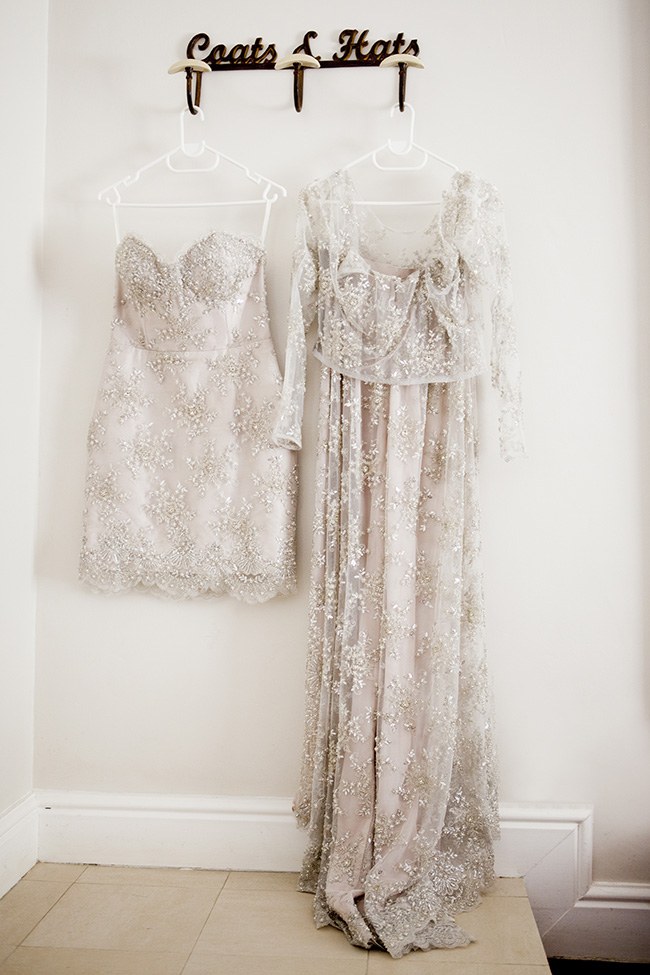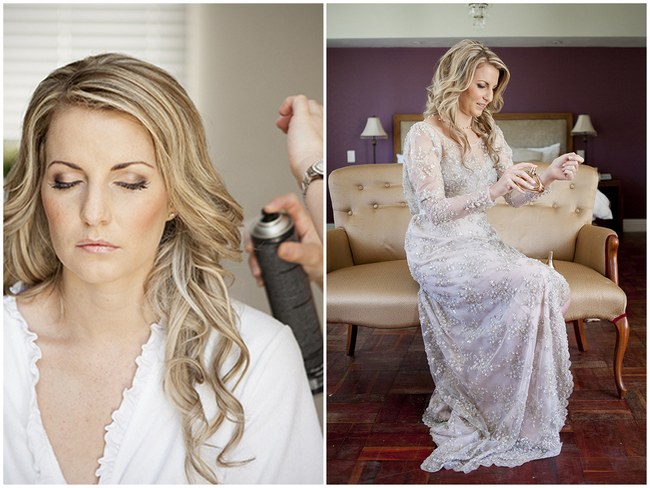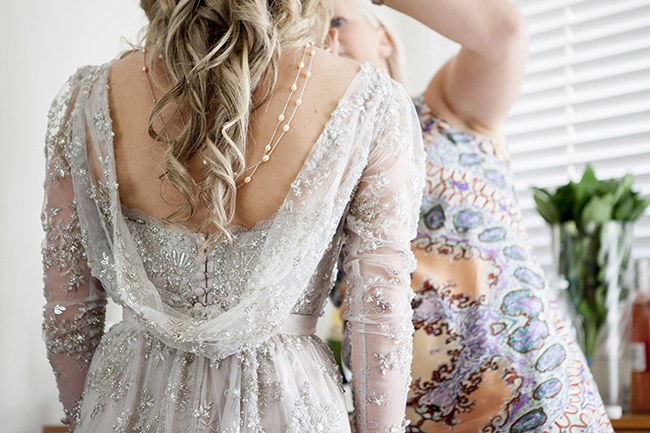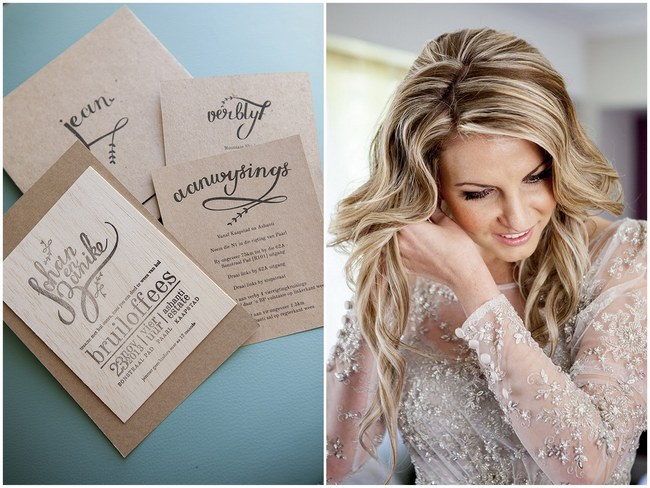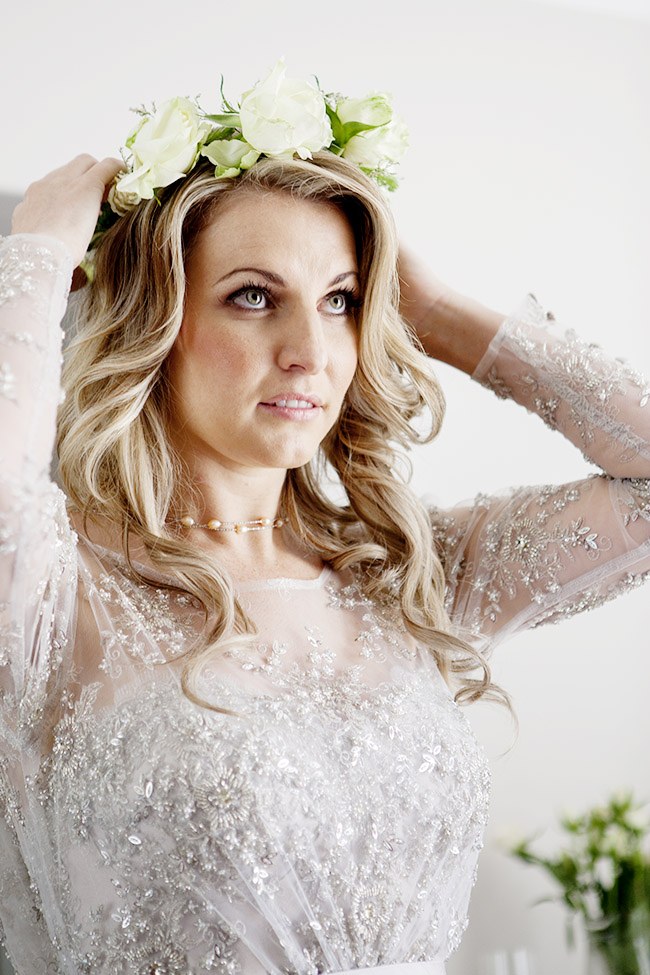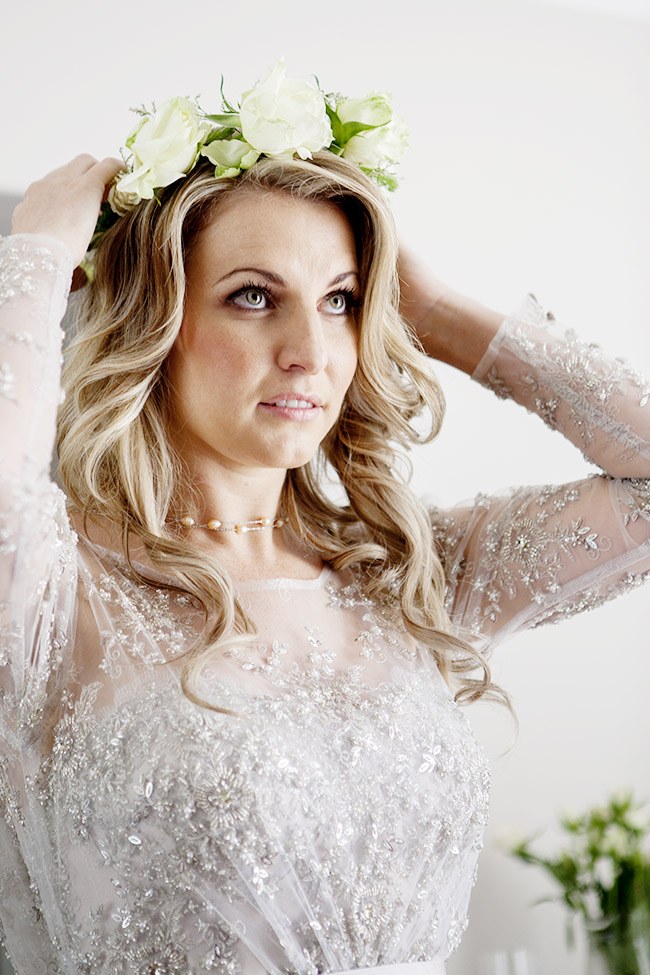 Their Love Story

Johan and I met in a very strange but beautiful way. My father, at the time that we met, was working on projects in the West Coast – one of which was a renovation project for Johan's sister, Liezels'. Liezel, her husband and my parents soon became good friends. It also turned out that  Johan's mother lived close by to my parents and both families became friends.
Whilst visiting my parents at their home in the West Coast a few months later, I met Liezel, who told me she would like to introduce me to her brother when he returns from Australia. One day I had to drop off a parcel for my Dad at Johan's mothers home, and lo and behold,  Johan opened the door! We have spent every weekend together since 🙂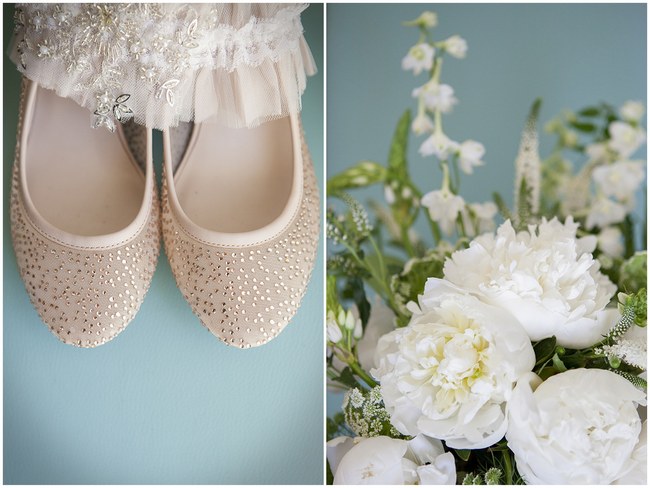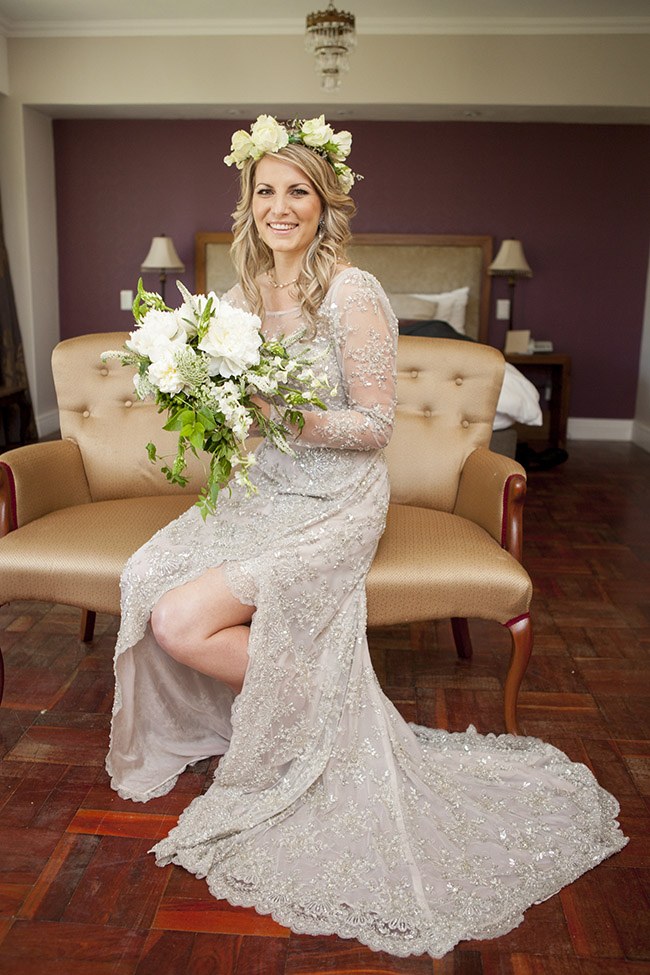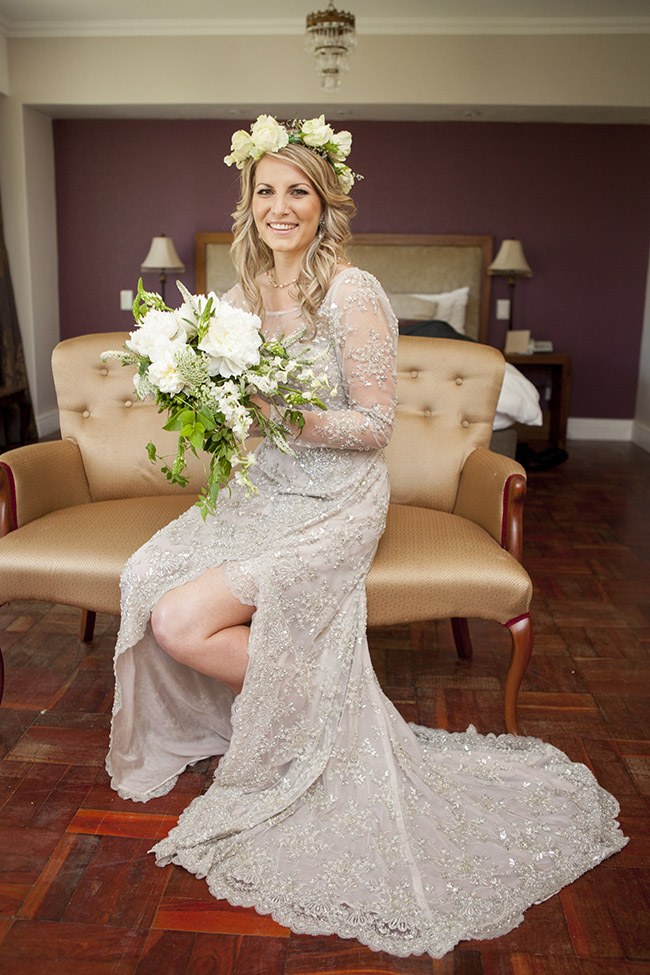 Their Proposal
Johan was quite secretive about everything. He told me we are going to Ceres for his cousins birthday in the Witzenbergvalley. Johan's uncle has the most beautiful log house in the Ceres Mountains and we would spend the weekend with the family. While approaching the house I noticed that there were no other cars. We unpacked the car while Johan assured me the others would be arriving soon. We opened a bottle of Chardonnay on the porch and took in the beautiful view of the damn and the mountains. As I was talking to him I looked to my left, and there he was, on his knee with the most beautiful shiny thing in a box! I said yes of course! Needless to say the rest of the family never came 🙂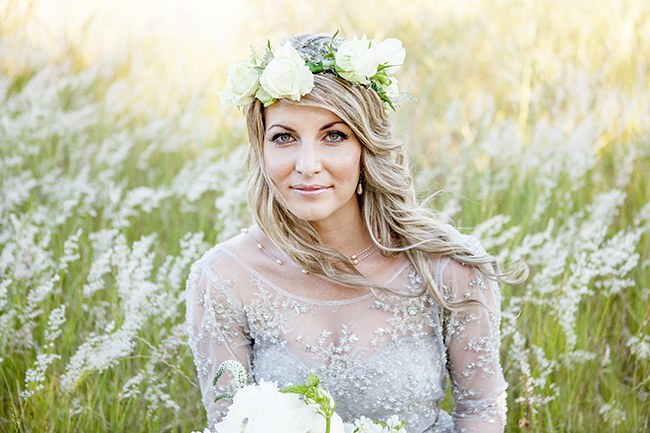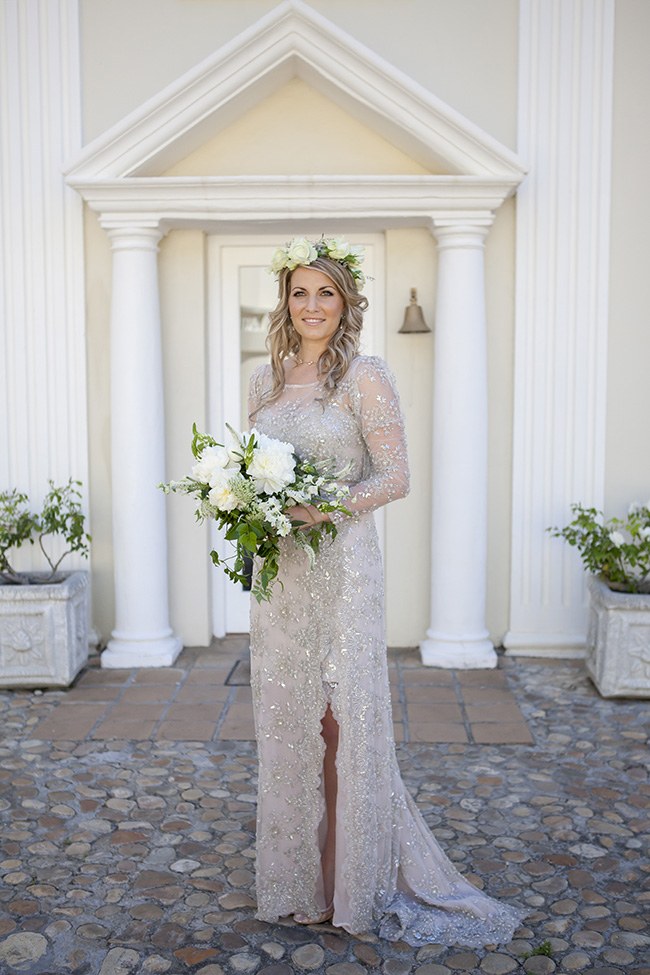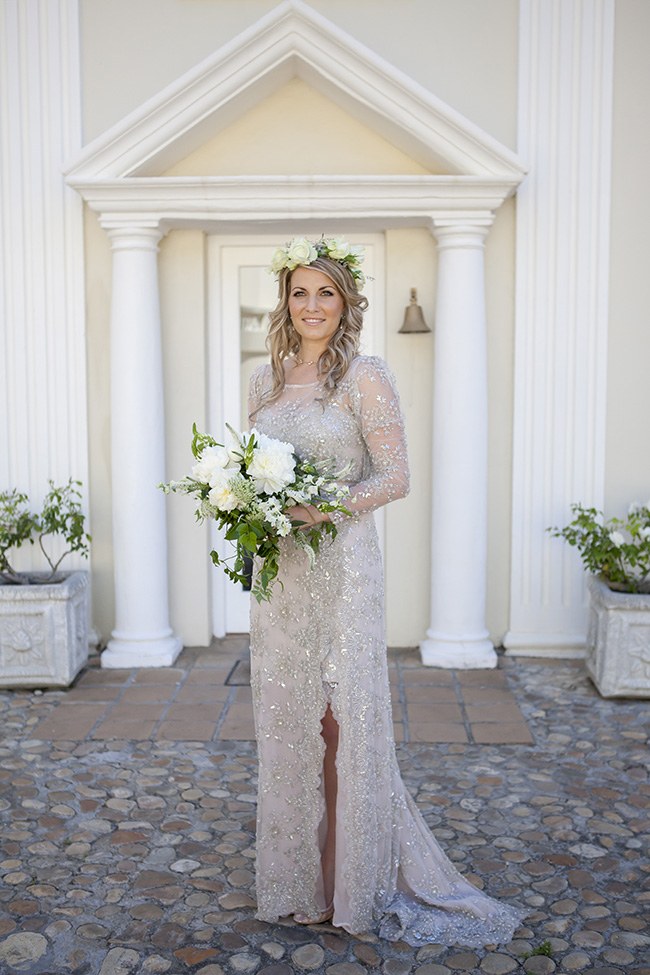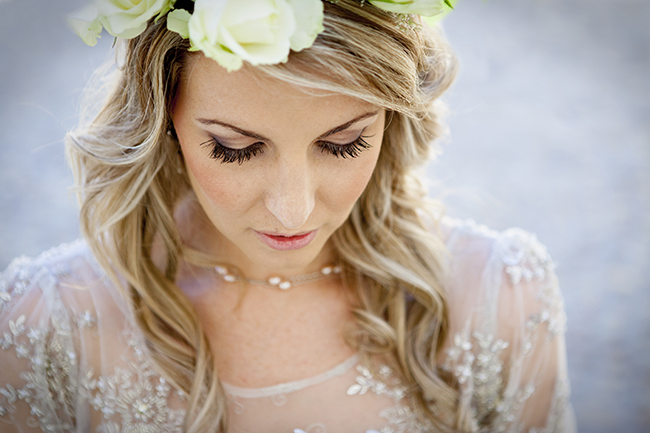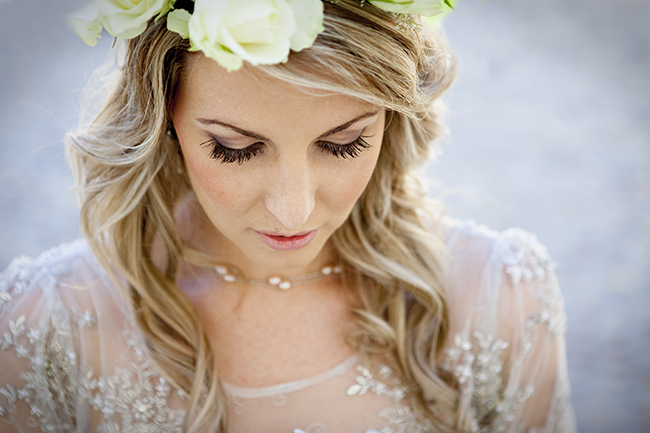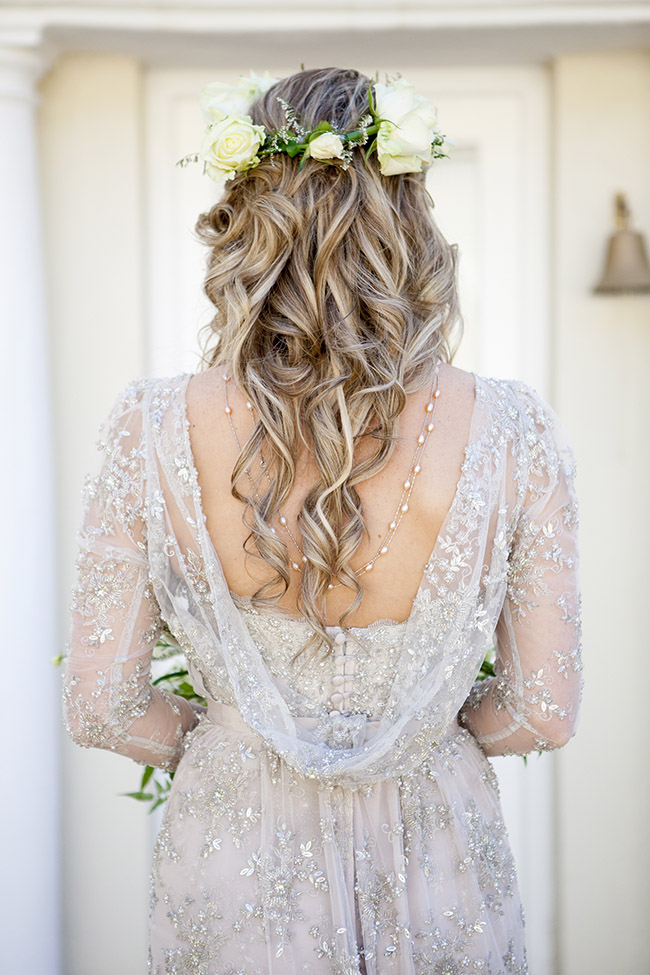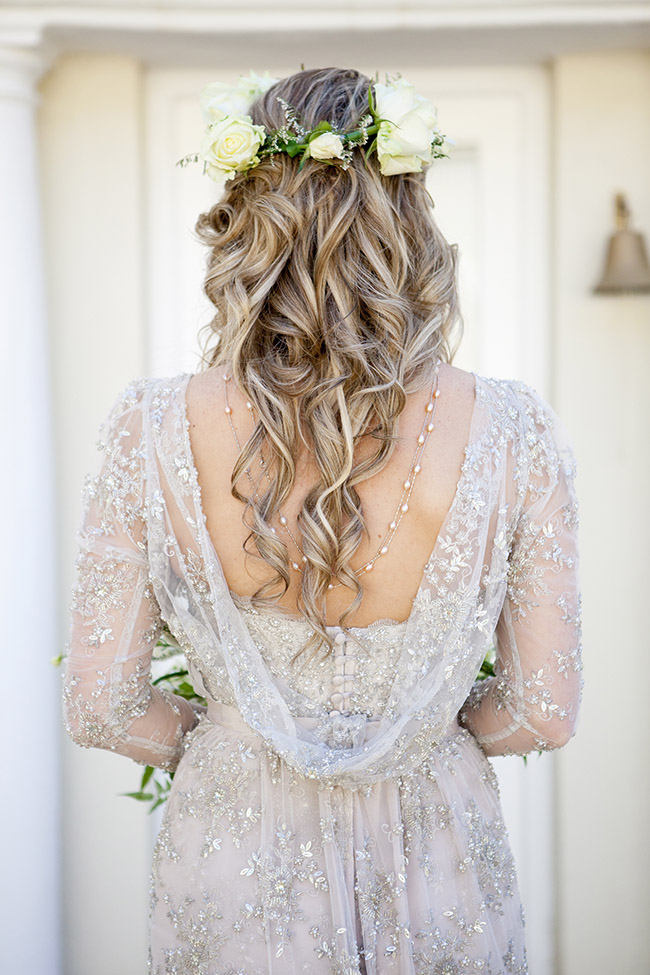 Special Touches:
For our wedding I designed a monogram. The favor napkins were embroidered with the monogram. On the wall of the venue I placed a big vinyl of the monogram to tie in with the monograms on the napkins and the polystyrene monogram in the photo booth. As a gift to the groomsmen I had cotton handkerchiefs embroidered with their initials. I also made check bow ties for all the men induced in the wedding party. For confetti I wanted to do something else so I had 200 white balloons filled with helium which each guest released as we walked out of the venue.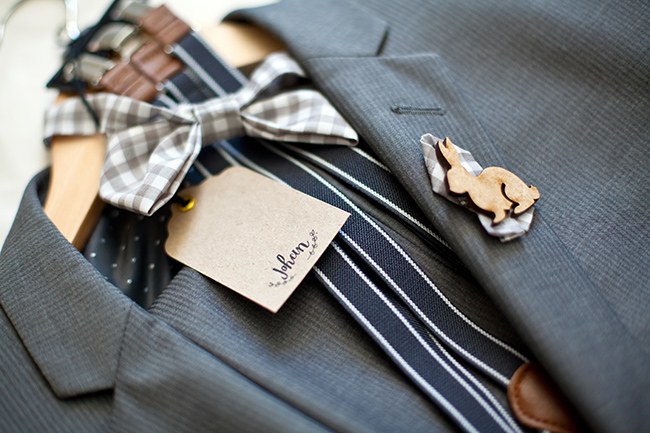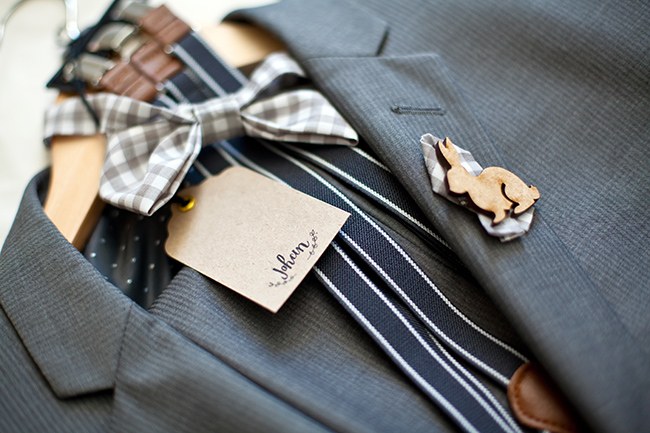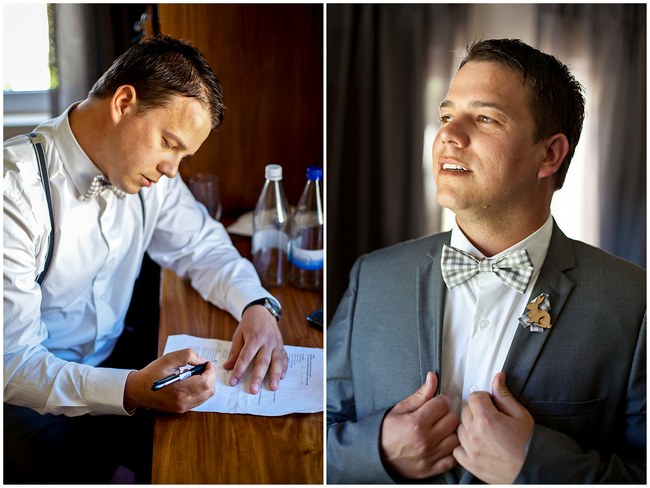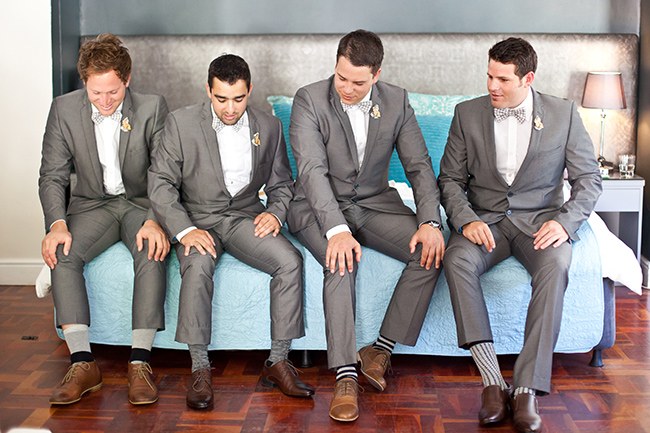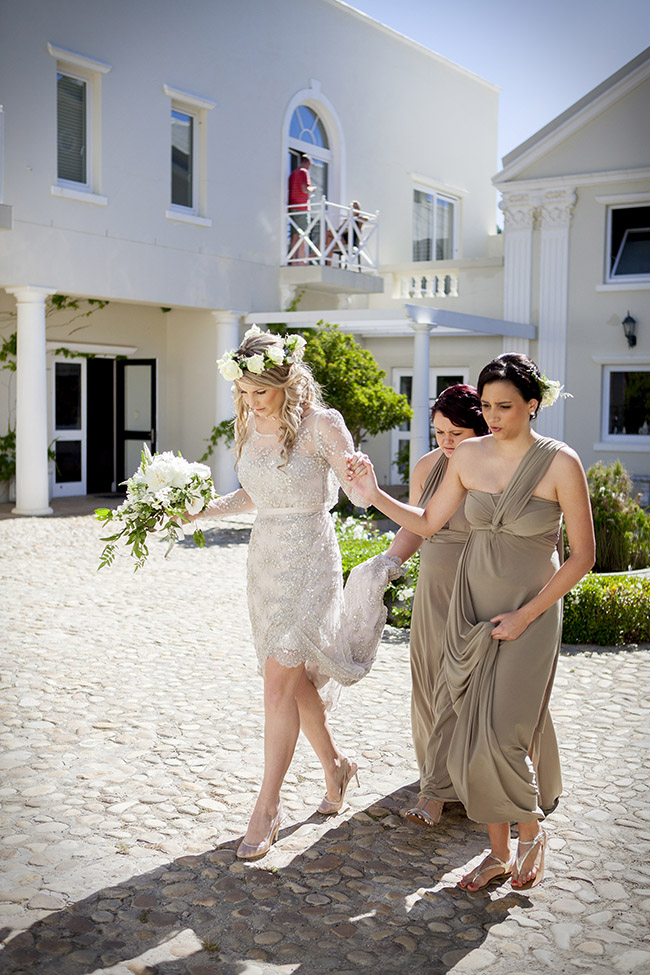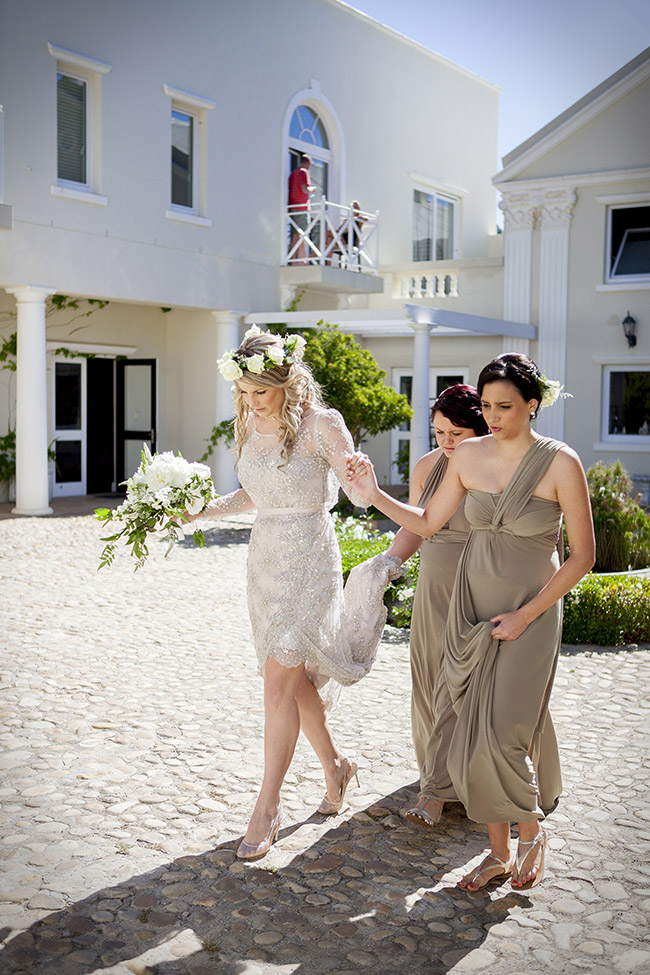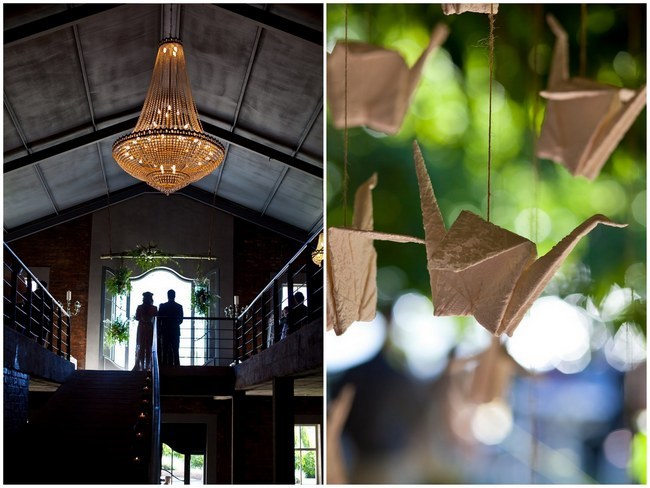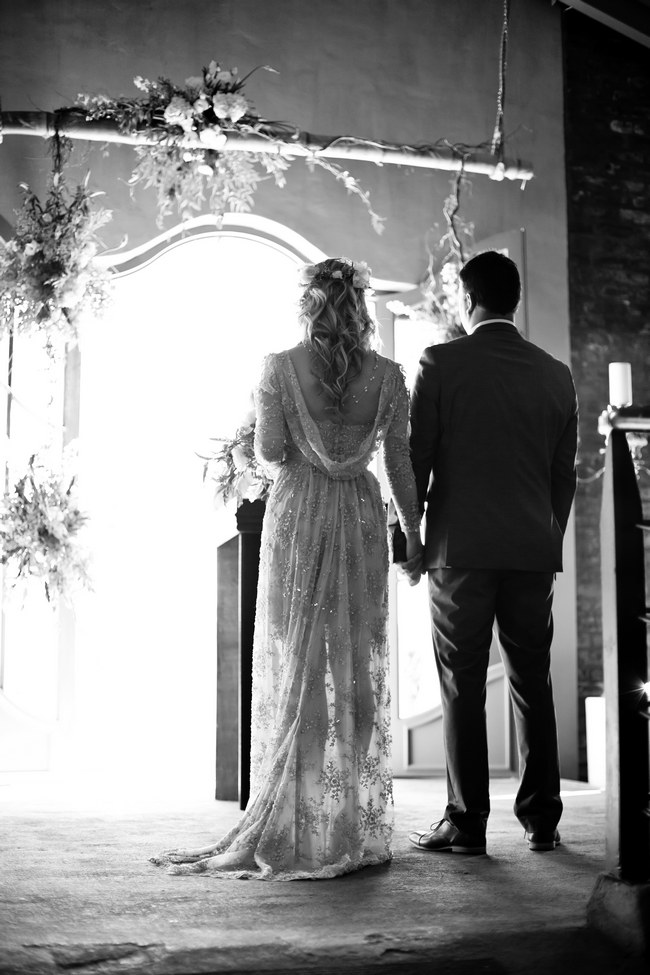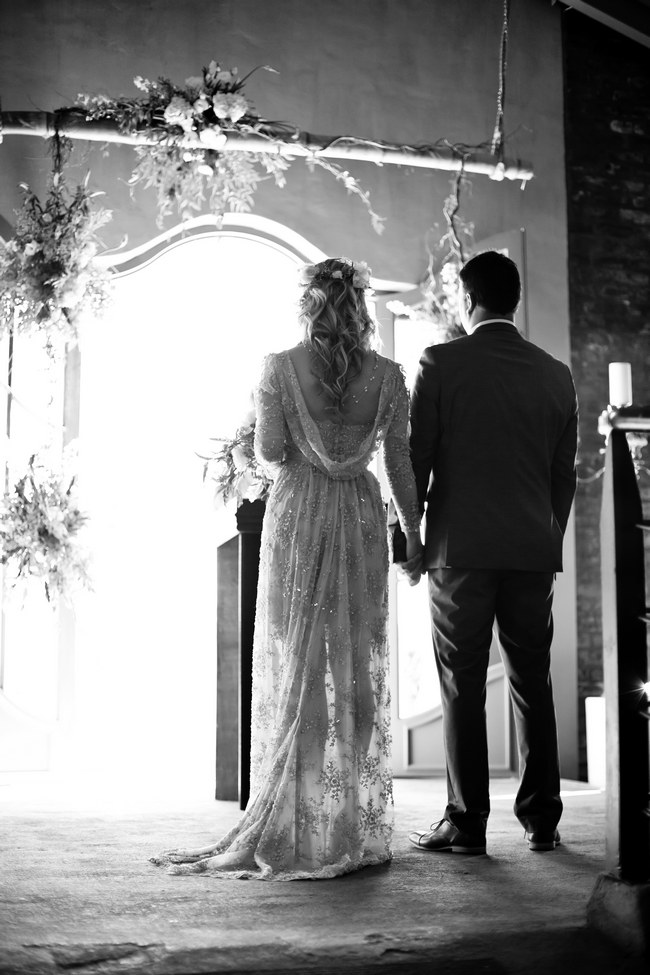 Botanical Wedding Venue: The perfect venue was soon found in Ashanti Wedding Estate, just outside Paarl, Western Cape. The rustic though elegant interior was to be the perfect setting for my green and white plantation! I created an indoor forest by hiring trees for inside the venue.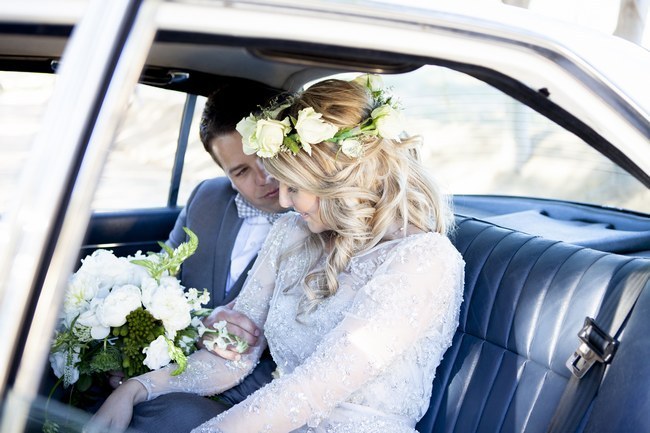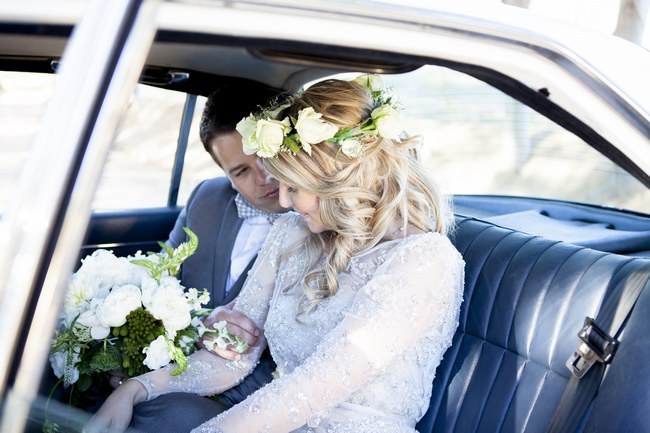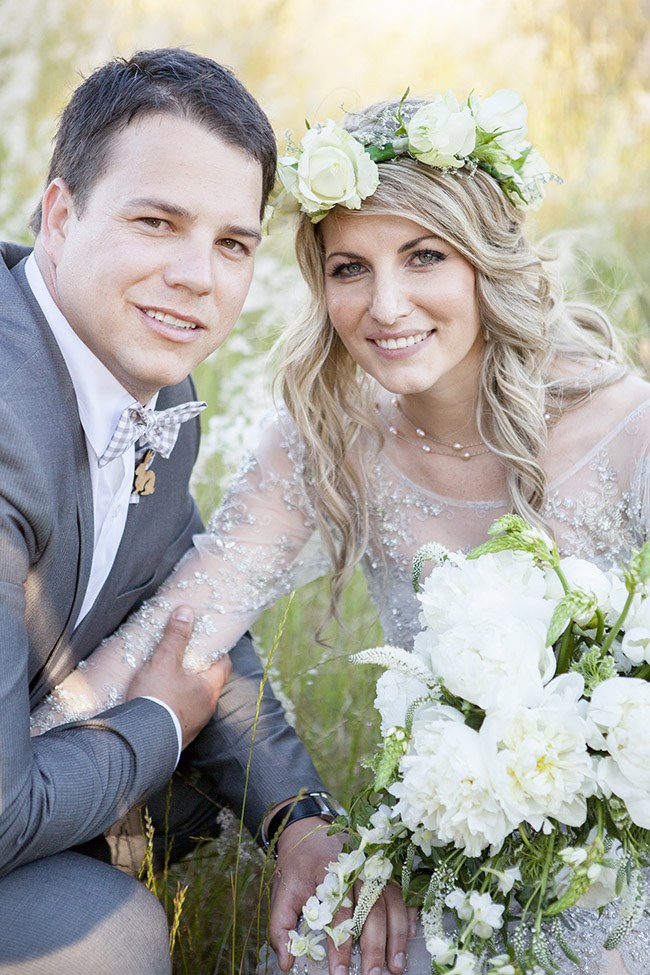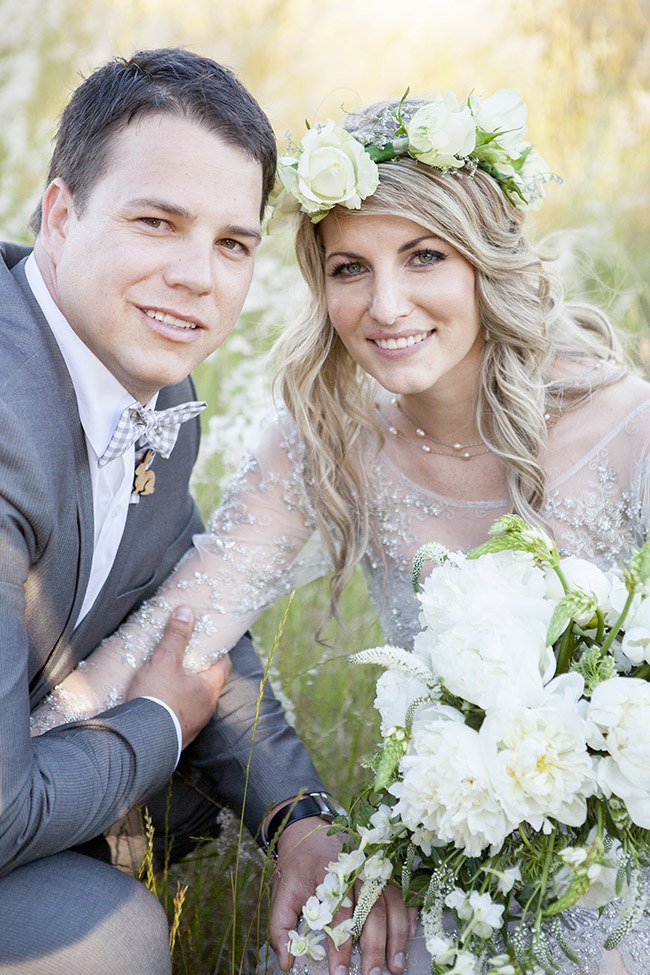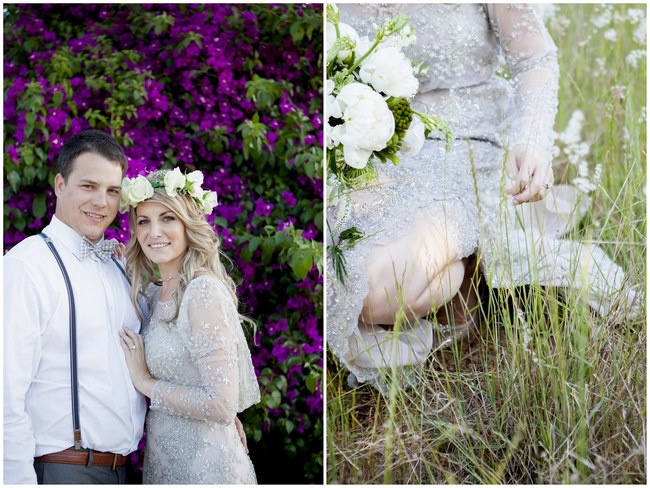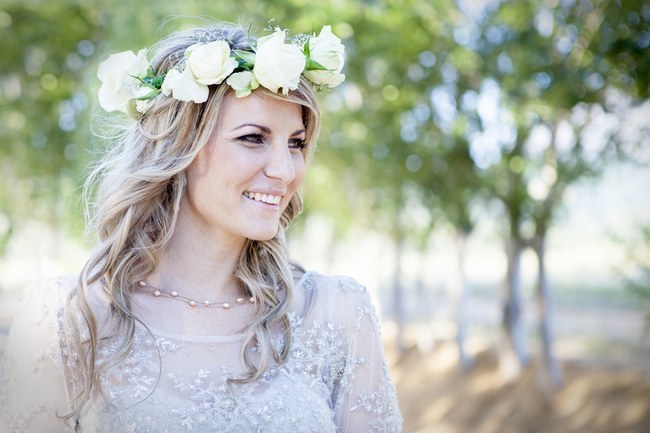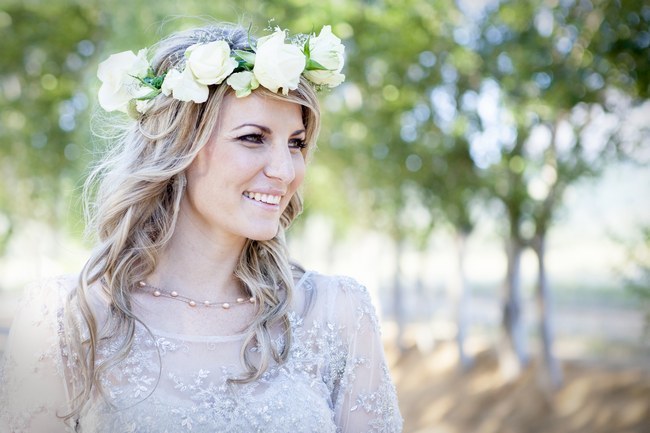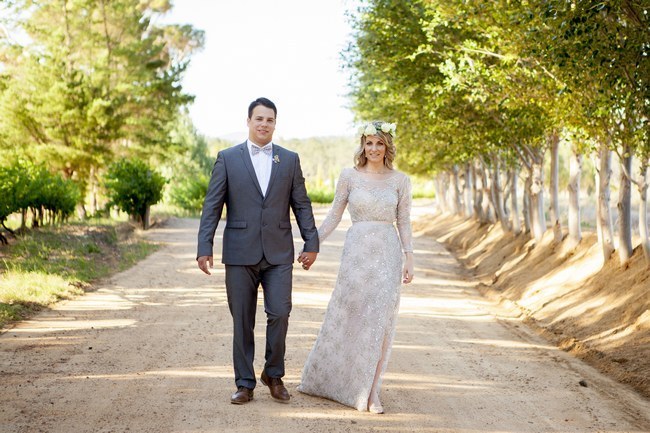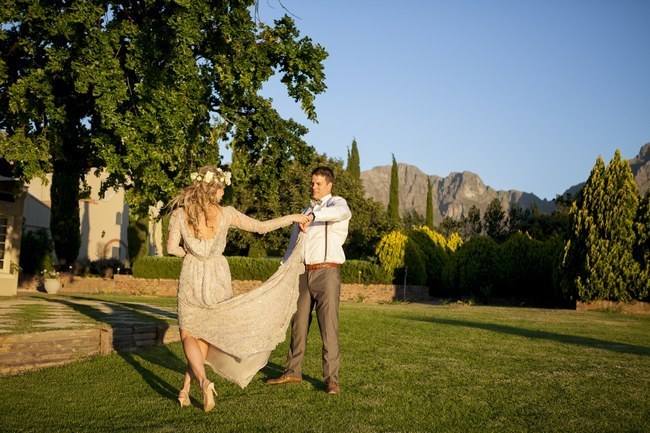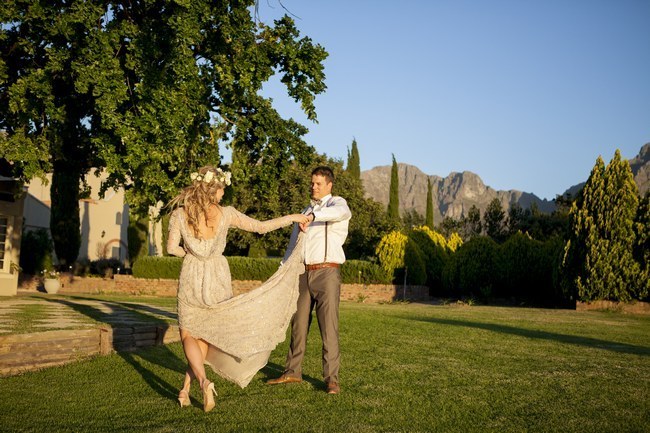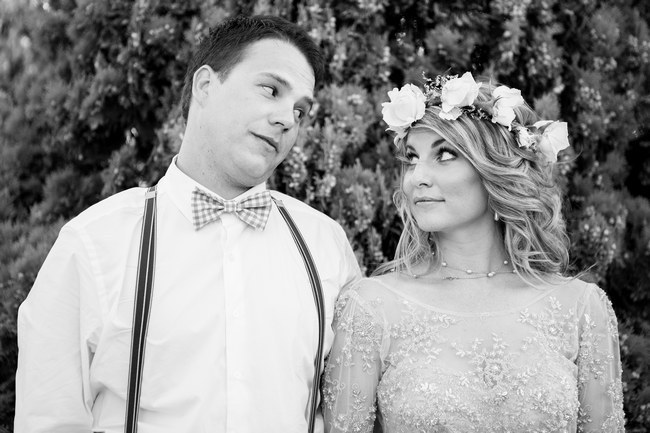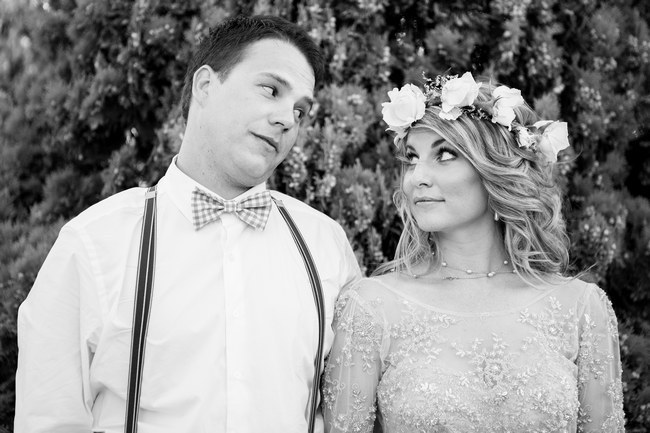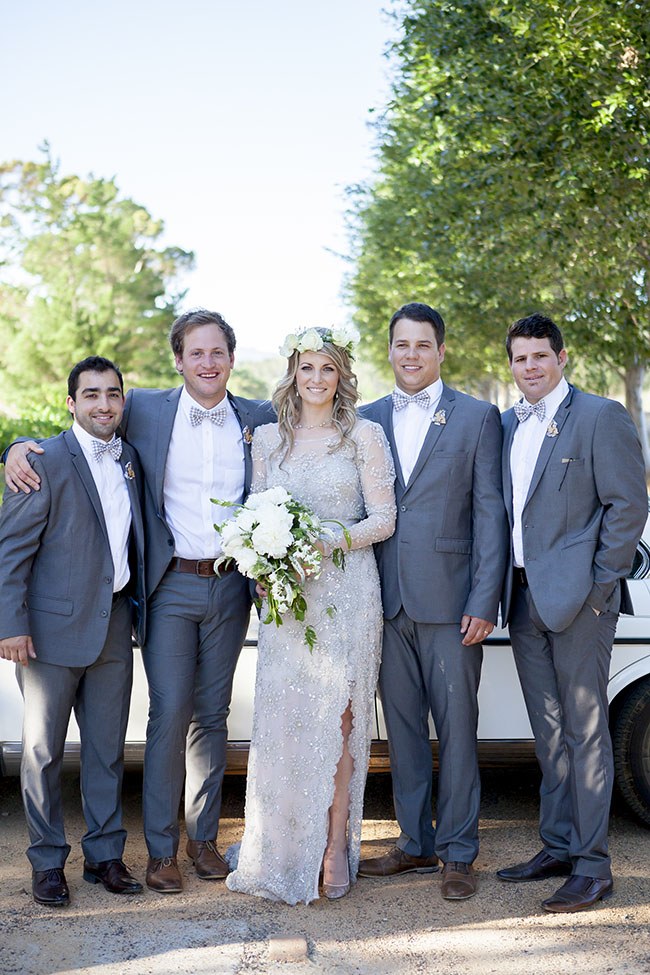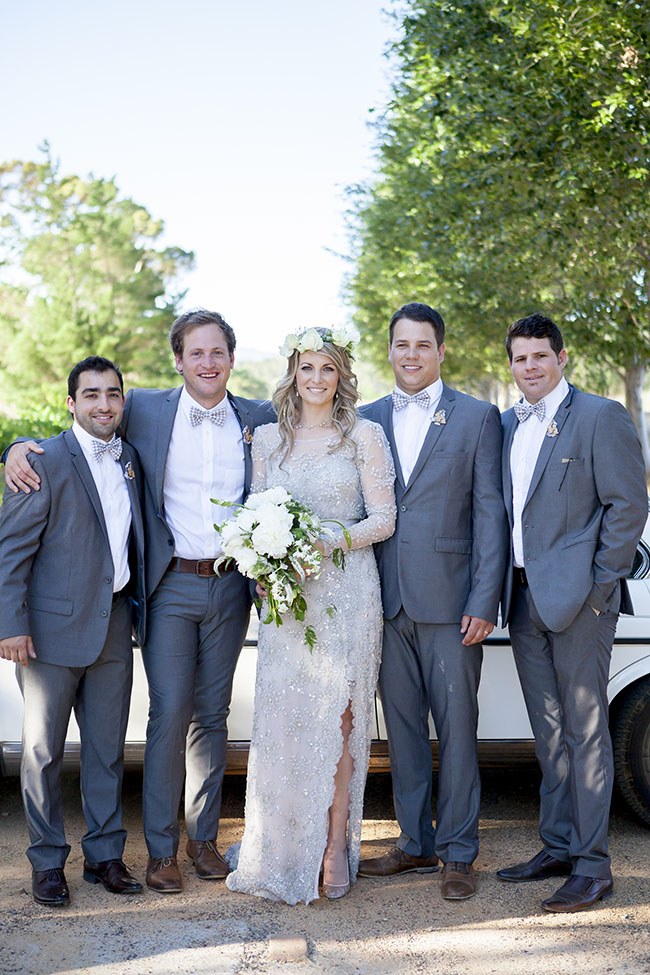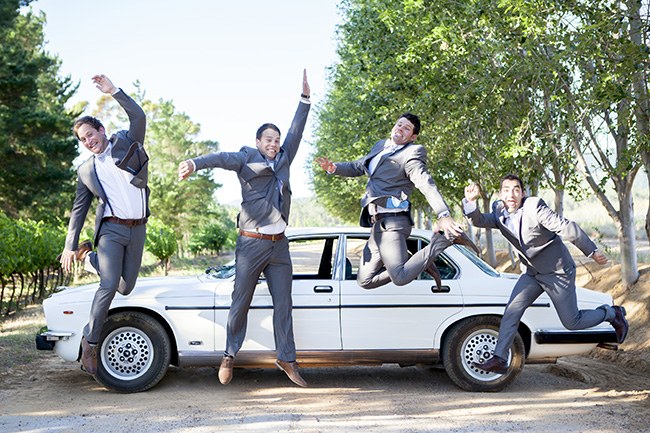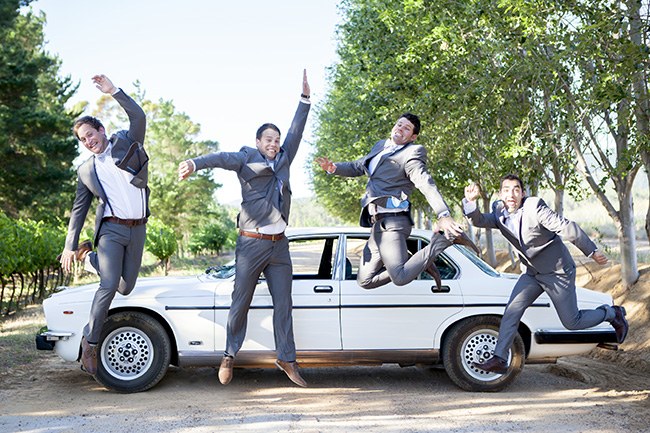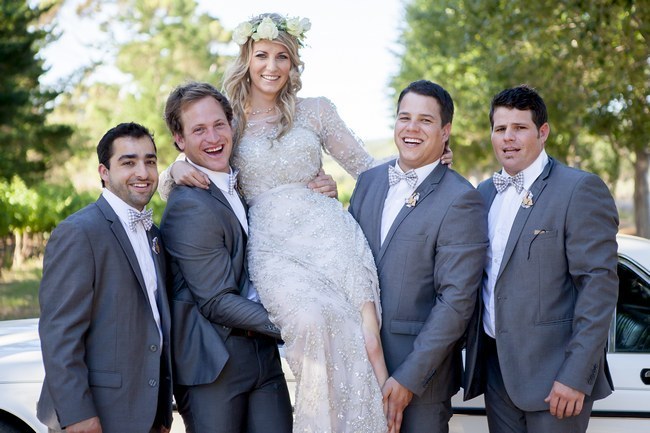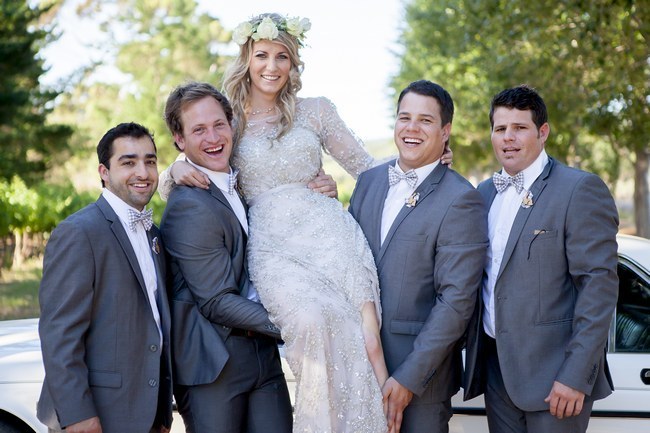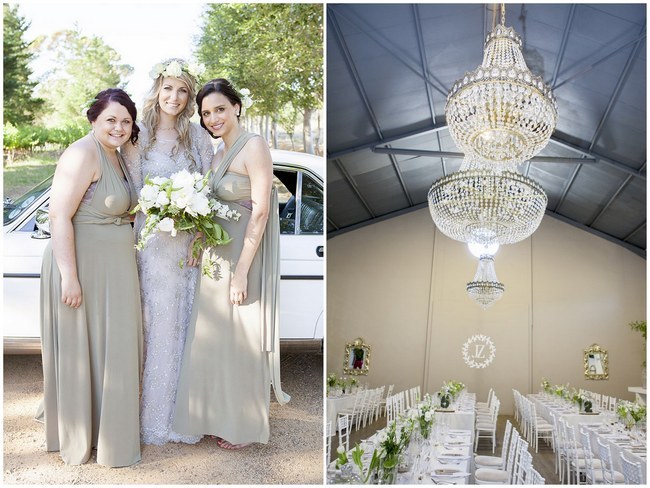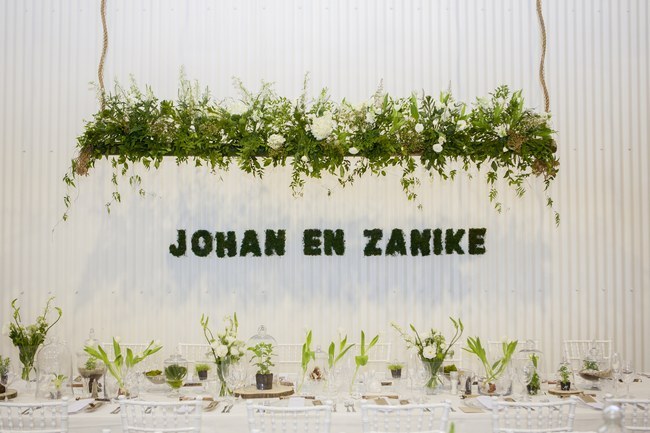 Botanical Wedding Reception Decor:
The tables were dressed with unbleached cotton tablecloths, clear glass under plates, crisp silver cutlery, white & red wine glasses, decorative glass water goblets and decorative glass jugs and to top it off unbleached cotton napkins embroidered with our monogram. 
To bring a bit of quirkiness to the very clean an crisp table setting I added white ceramic rabbits. The white rabbit pared with a herb plant added so much to the look and feel I wanted all the guest to experience.
The outside of the venue had a big rustic wreath hanging from the balcony with white flowers to soften the hard eucalyptus leaves. Lights were also woven in between the flowers and made a beautiful picture in the evening when the guests were leaving.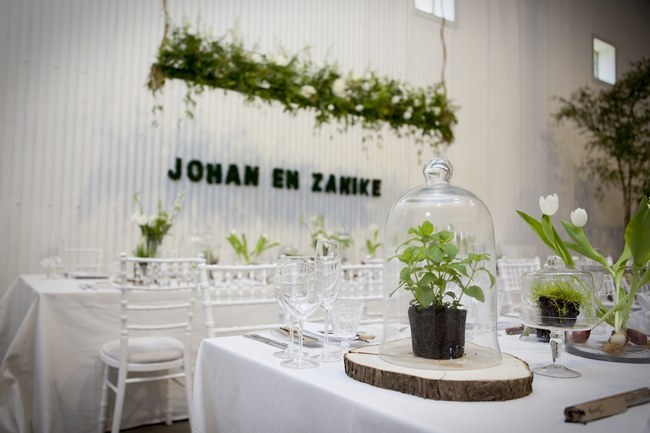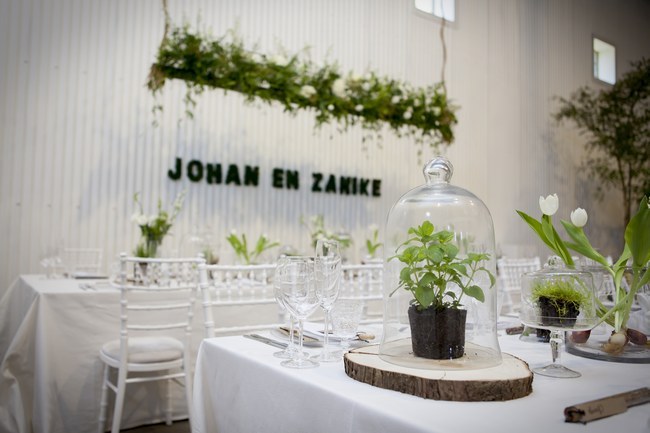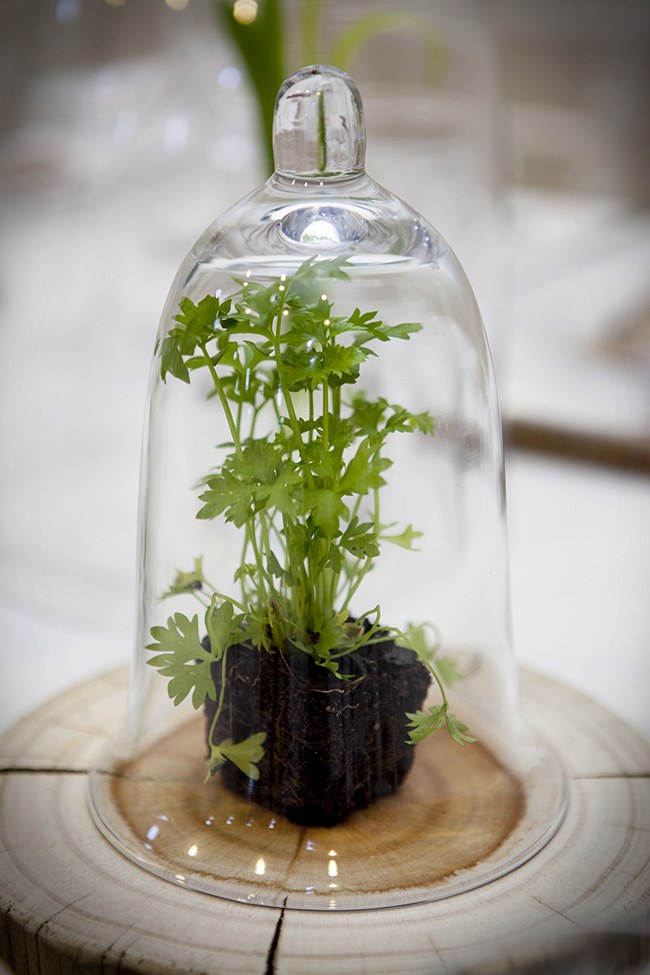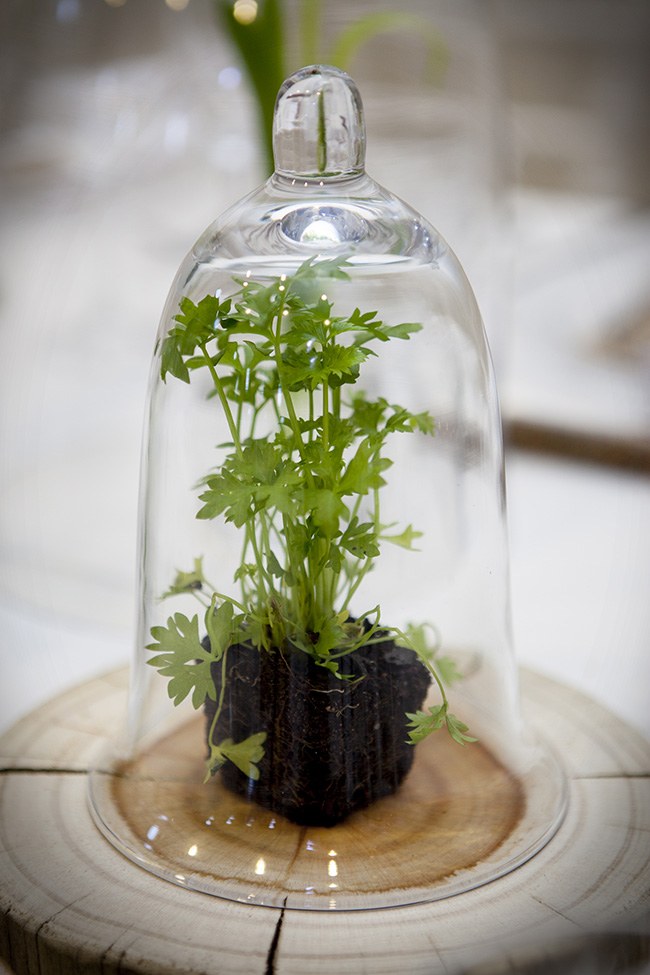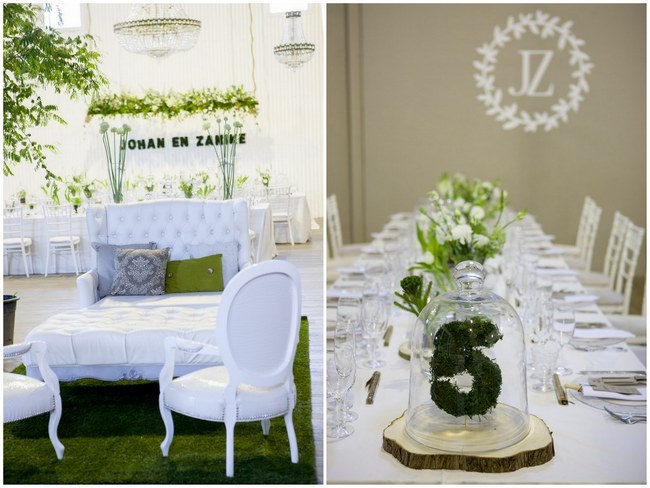 DIY Projects: We created moss table numbers, the test tube favours, bow ties for the men and all the stationary including the save the date, invite, programs at ceremony, menus, name cards, and sparkler cards with fire starter!
Botanical Wedding Favors:  The favors presented to each guest was a glass test tube with a cork stopper. Male guest received "braaisout" and female guest received black pepper corns. The favor also the bared the name of each guest which doubled up as the seat placement 'card'. The embroidered napkin could also be take home by guests as a remembrance of the evening.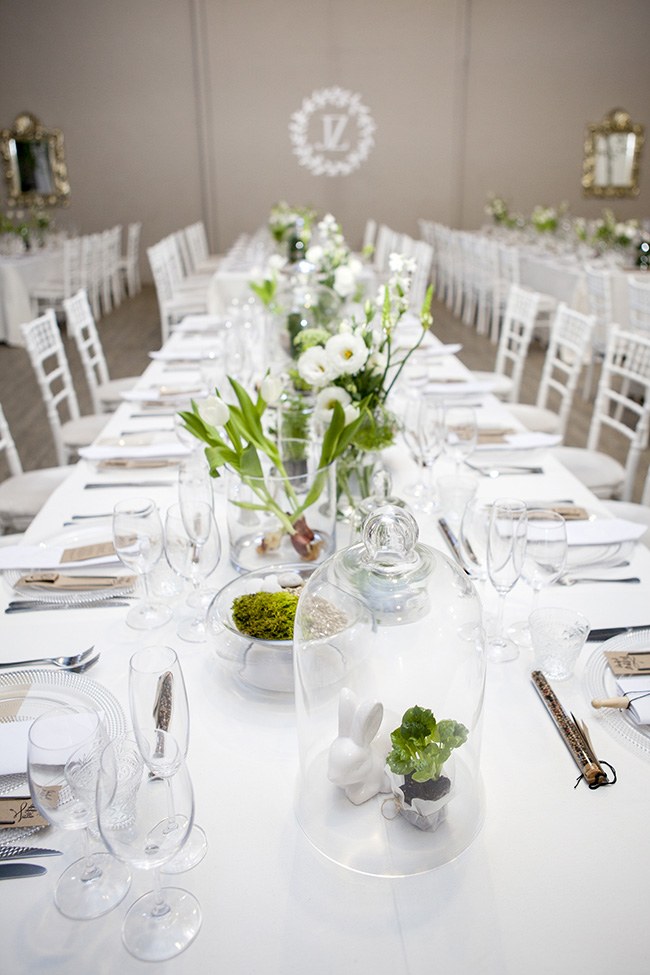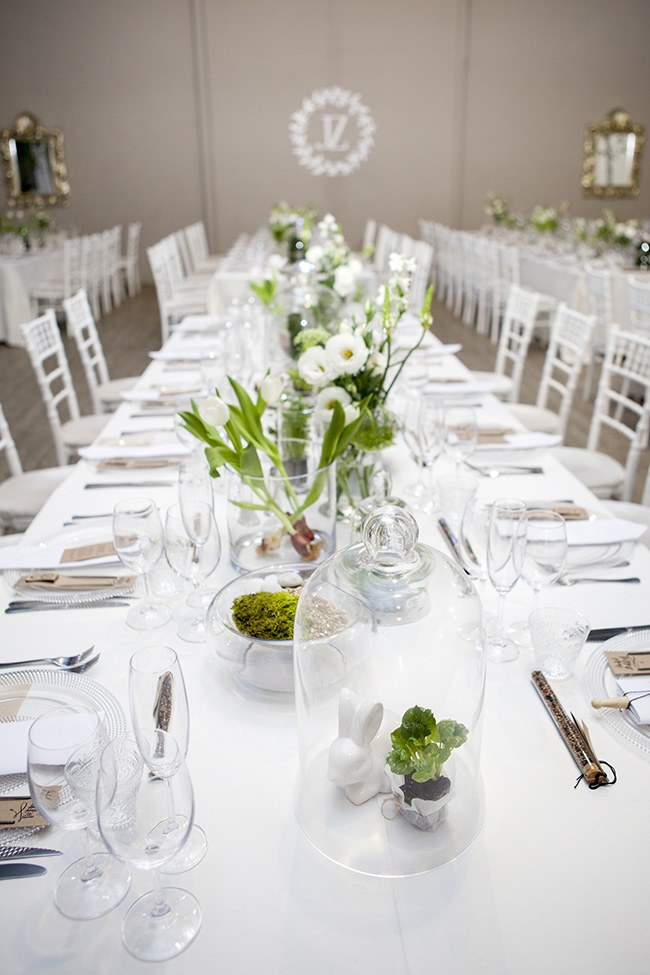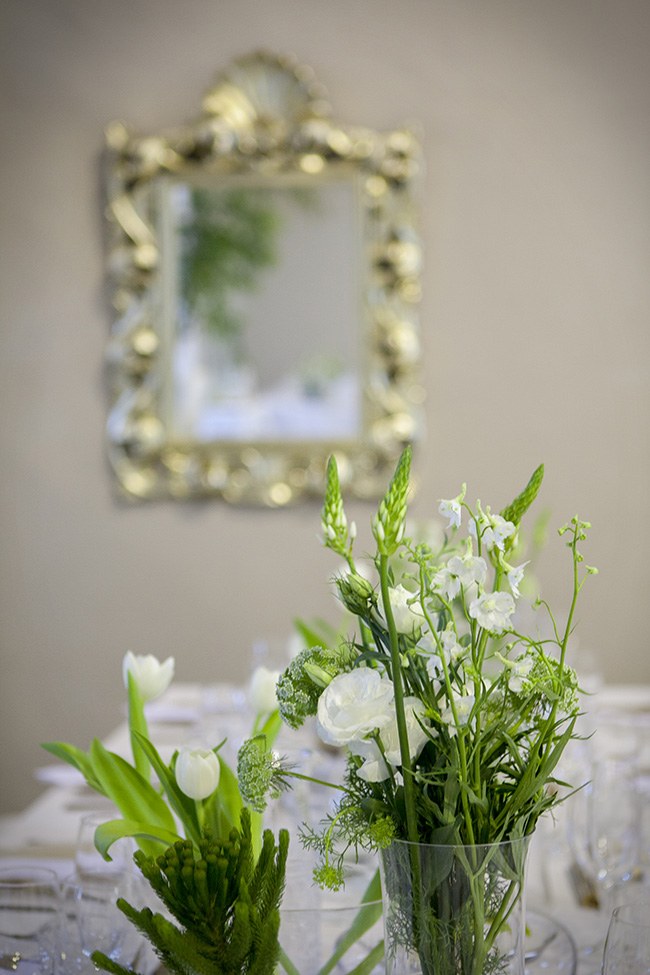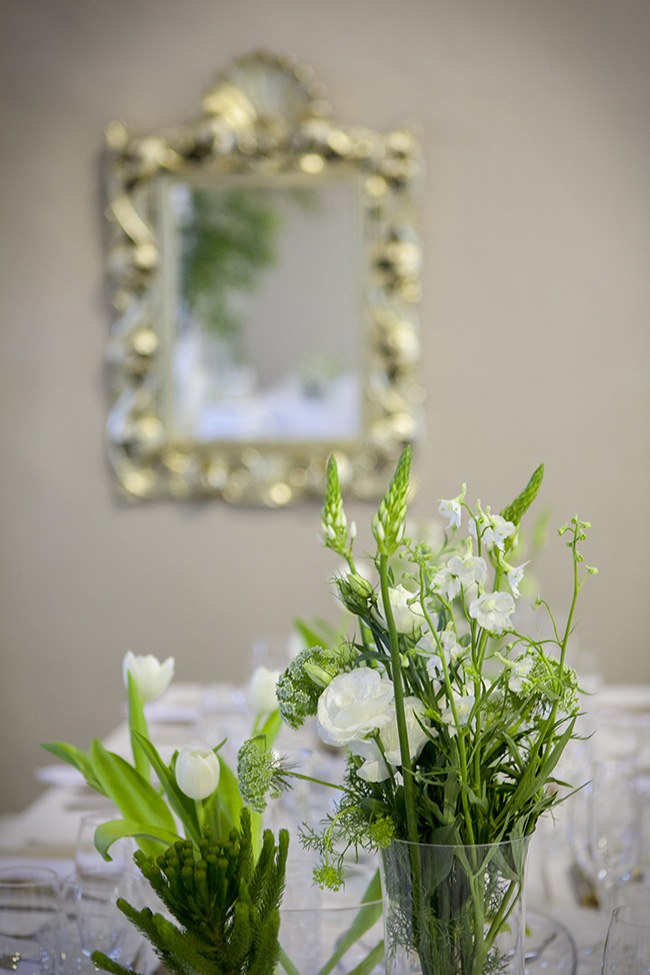 Botanical Wedding Flowers: Arthur Allison helped make my wedding day dream come true! He sourced all the glass elements and did my amazing flowers on the day. I chose to use all green with touches of white and where possible to use plants with the roots still attached. Flowers included peonies, hydraingas, tulips [with roots attached] and lace flowers. The res of the greenery was made up using herb plants [roots showing] like catnip, coriander, watercress, basil etc which guests could take home when the evening ended. I used a lot of glass elements in which to store the flowers, glass bell jars, domes, cylinders, puddles and cake stands were used to host the beautiful and delicate flowers. Herb plants were placed on round wooden blocks my father cut especially for the event.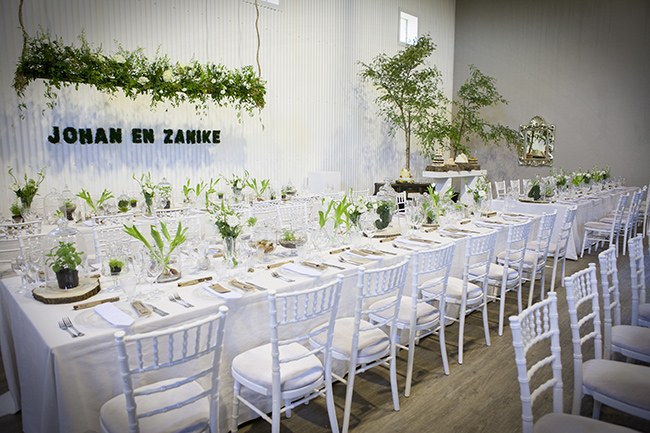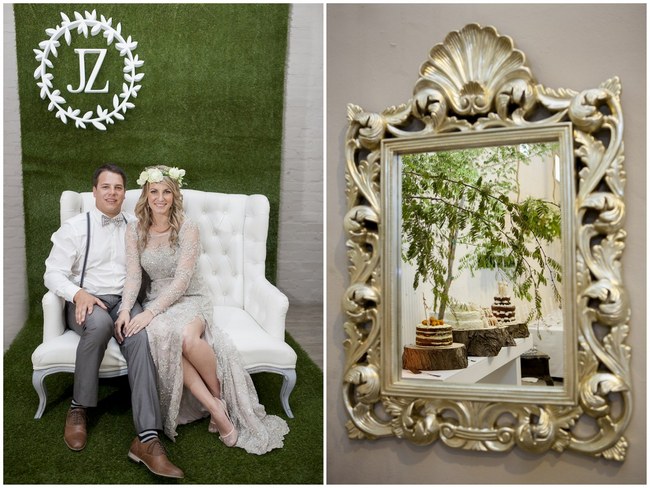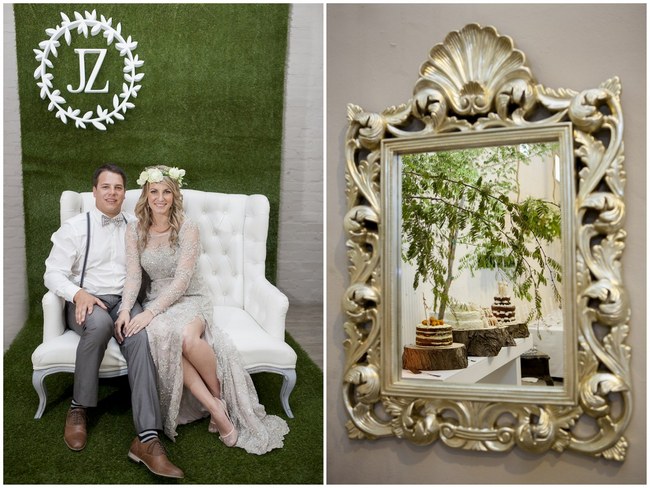 Botanical Wedding Photobooth: Our photo booth was like with astro turf [fake green grass] to tie in with the greenhouse/plantation theme I was going for. In the booth was a crisp white couch with a white polystyrene monogram mounted to the grass wall.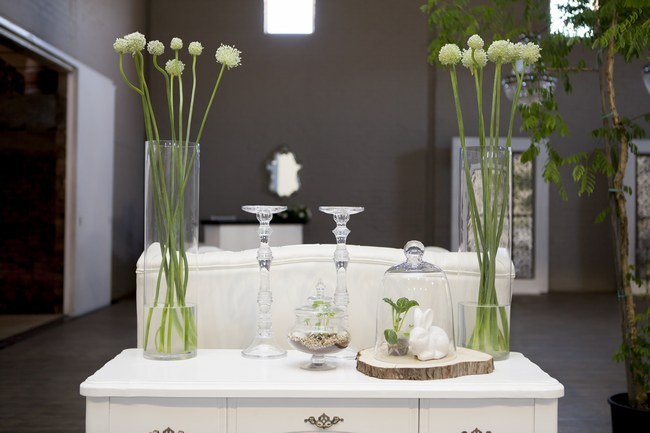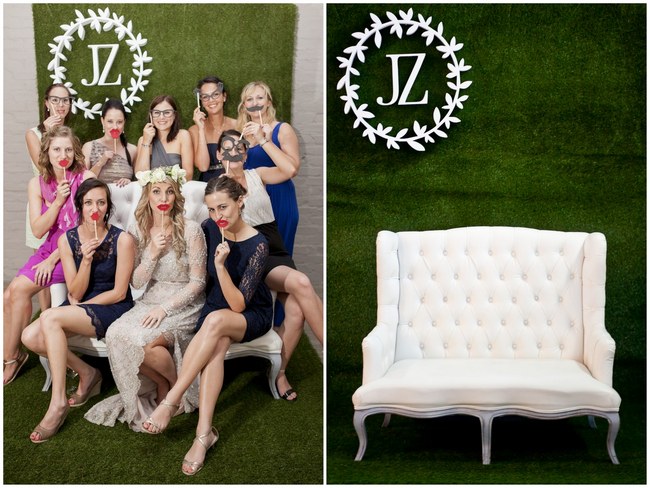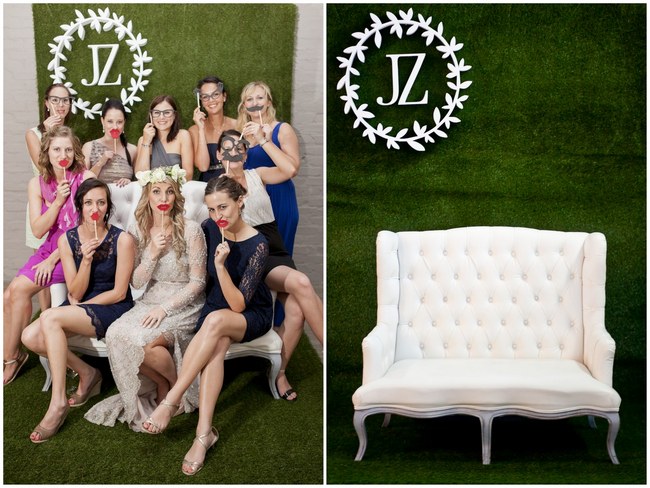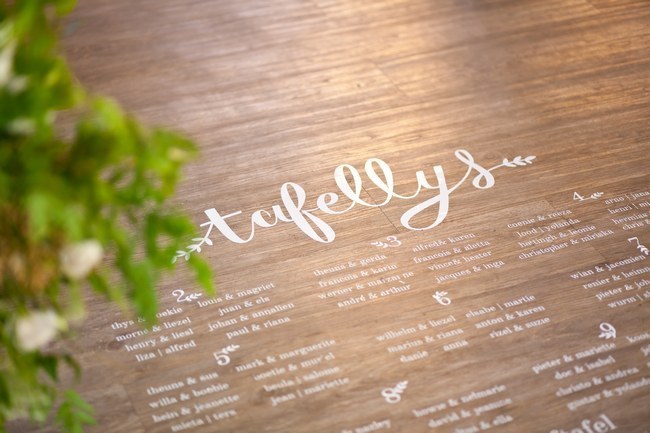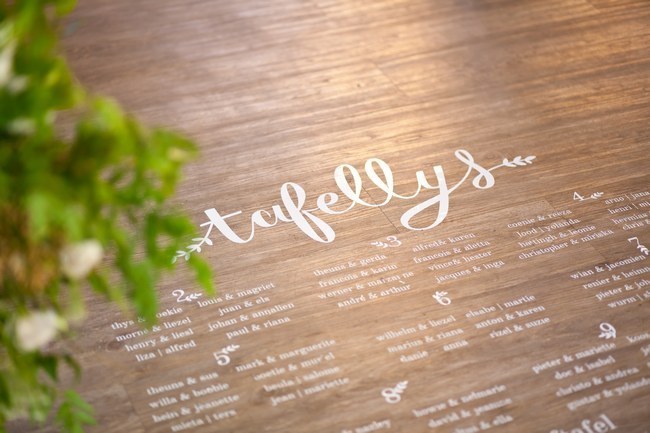 Botanical Wedding Seating Chart: For the table seating I had a big white wall decal made which was placed on Ashanti's beautiful french vinyl wood flooring. When guests entered the venue they could look for their name whilst walking over the vinyl.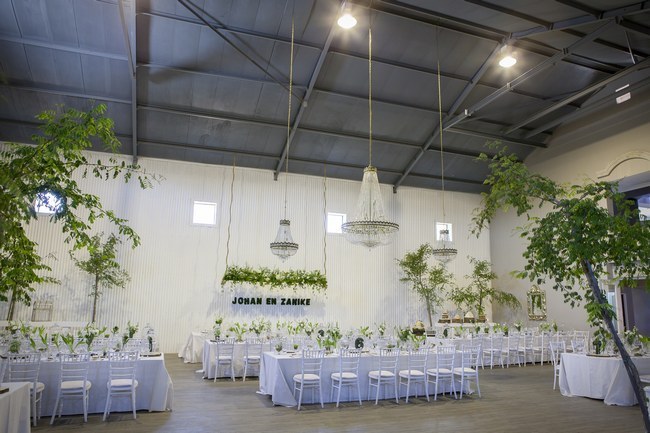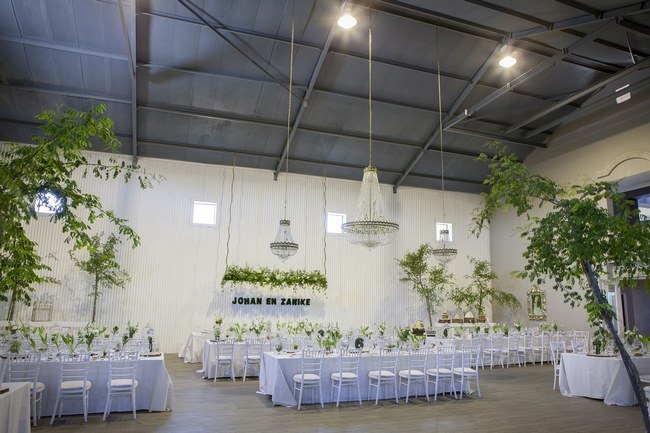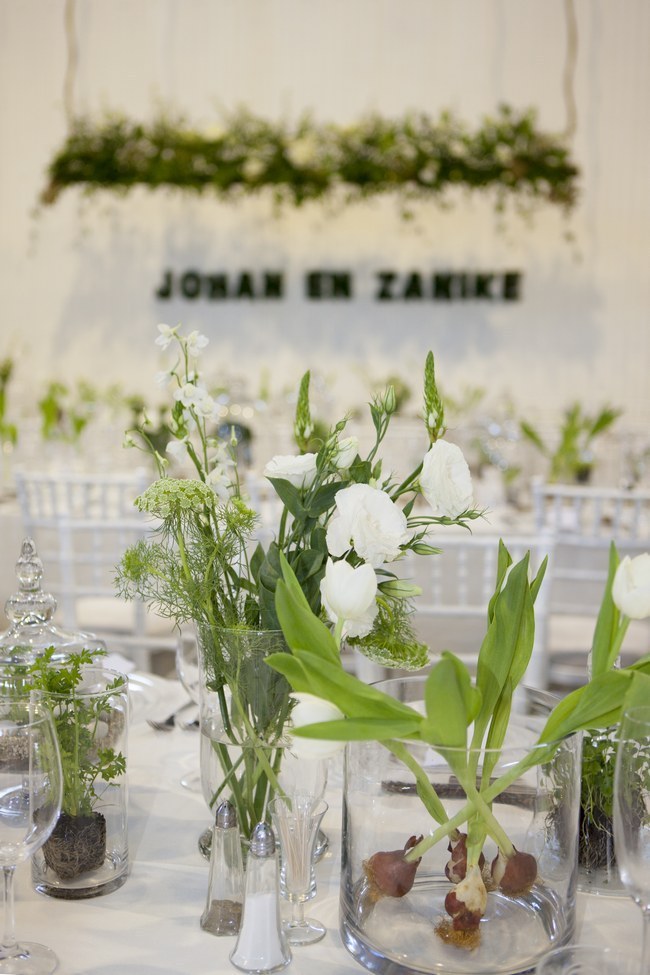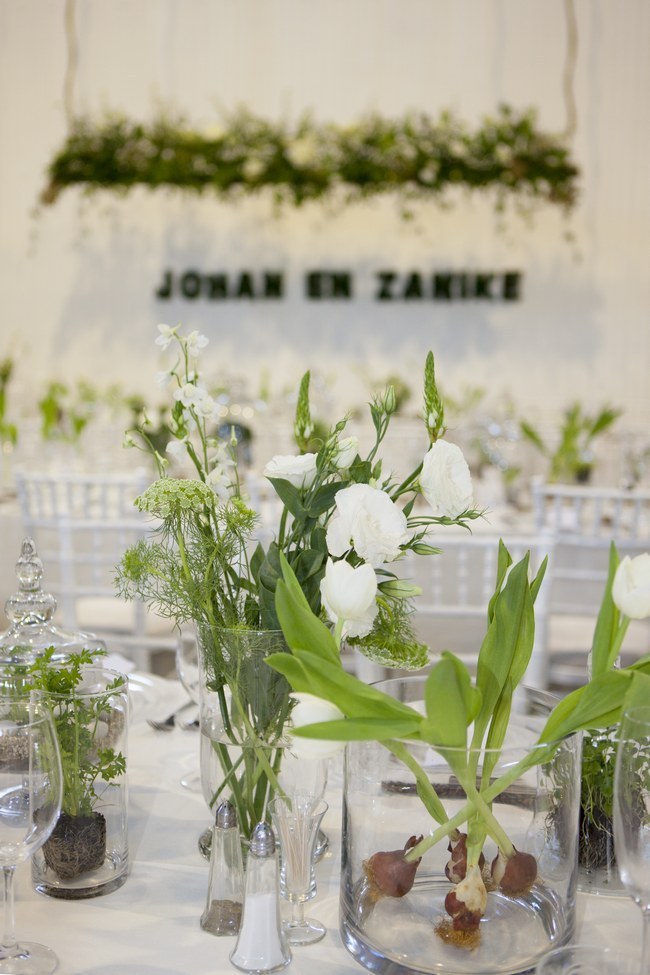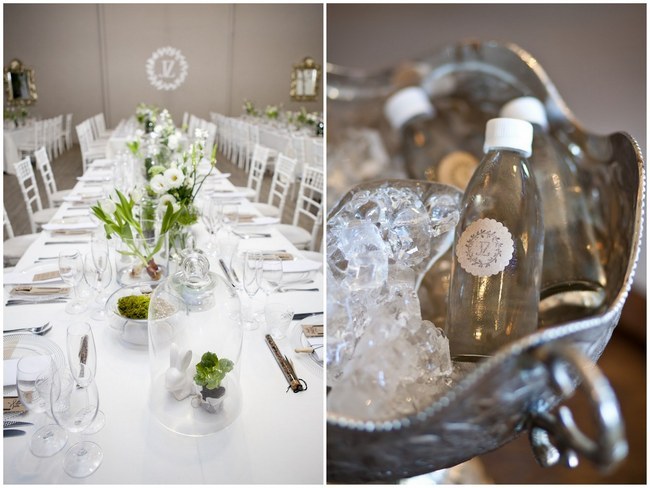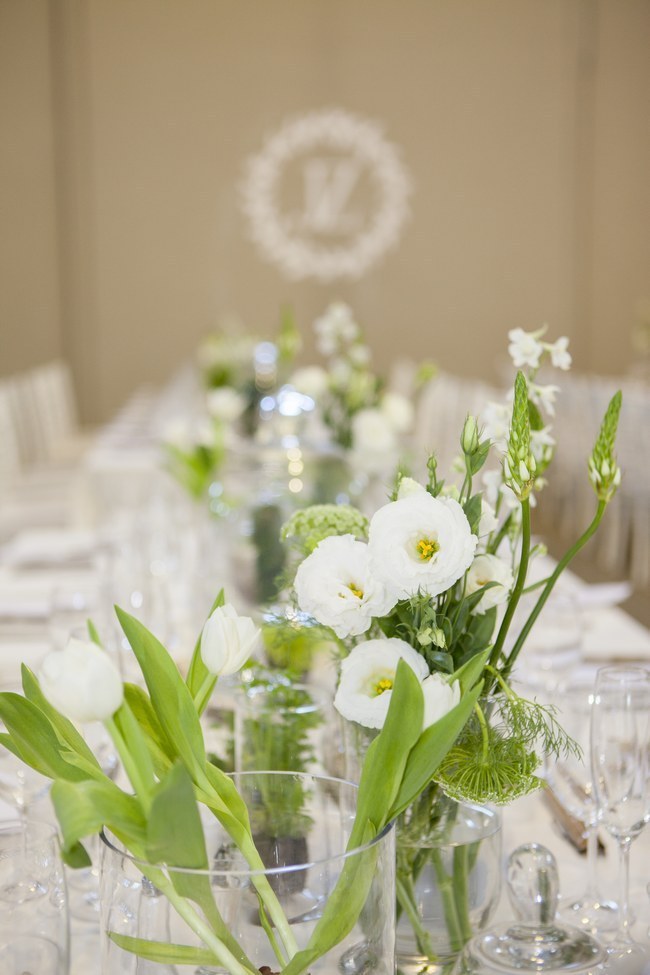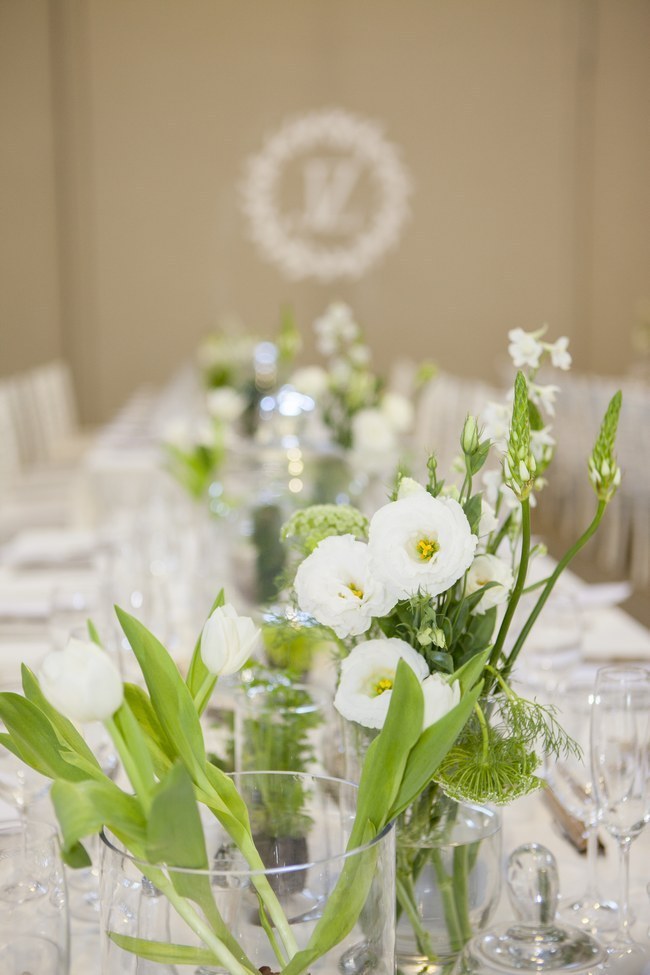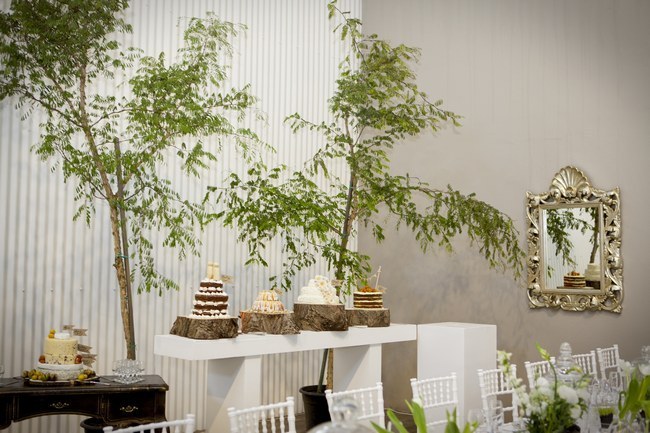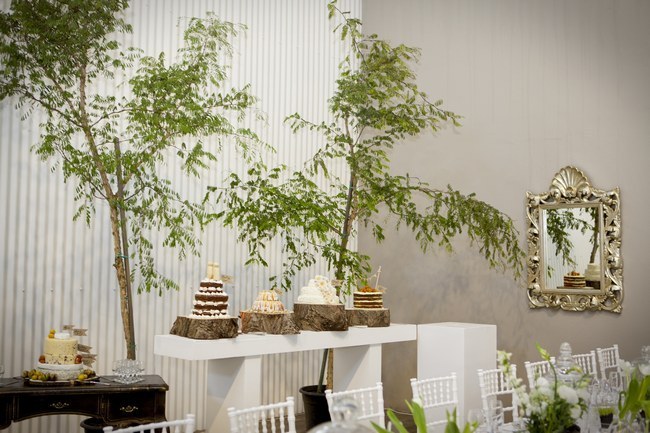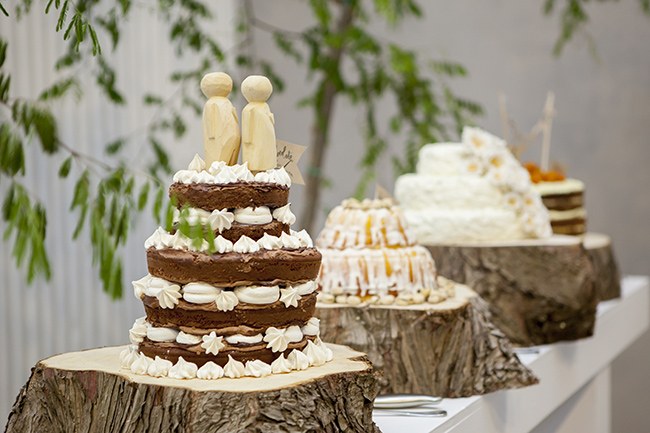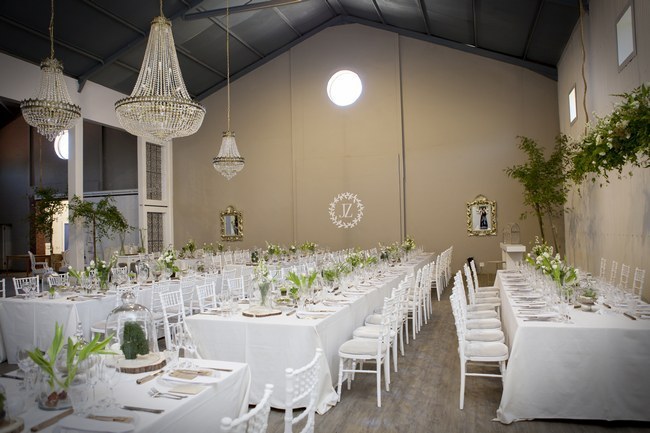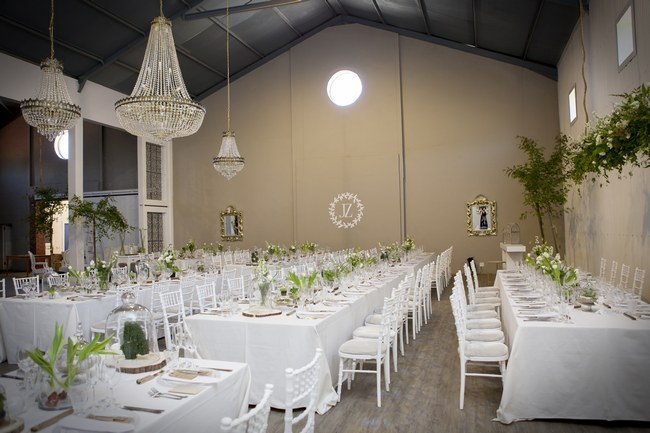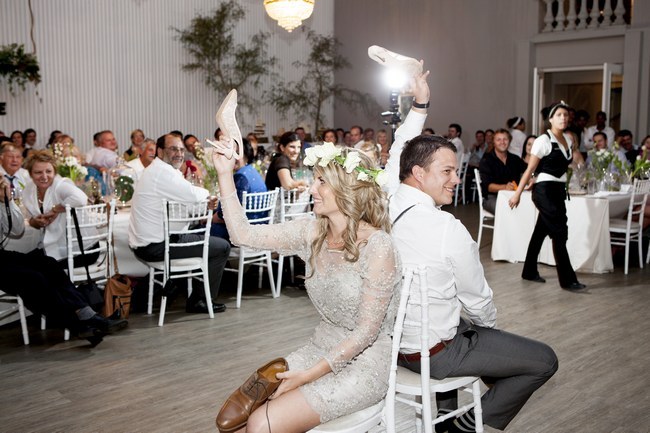 Real Bride Zanike's Advice For Brides-To-Be
Don't spoil your day by looking at all the thing that doesn't quite look the way you wanted, no one even know how it should have looked 🙂 Take in and enjoy every moment, it goes by so very fast!
Try and do thing yourself and get a few quotes on things you want to have made. Don't just settle for the first quote you get.
PLAN AHEAD!
Crips white linens topped with an assortment of mix and match clear glass vases can do no wrong in our books – just take a look at this elegant black and white wedding at Allee Bleue to see what we mean.  And if you love a bit of botany in weddings just as much as we do, then this outdoor Urban Botanical Wedding,  at Arts on Main, Joburg, will be right up your aisle!
♥  ♥  ♥    CREDITS   ♥  ♥  ♥
Photographer – Marlize de Lange (Second shooter Tertius Gous)| Venue & Catering – Ashanti Wedding Estate | Dress – Alana van Heerden | Brides Hair & Make Up – Ellma Ennis | Florals – Zanike Gerber / Arthur Allison | Pastor/Officiator – Theo Geyser | Cake – Marzanne de Vries | DJ / Music – DJ Dean [Juan] | Decor – Zanike Gerber / Arthur Allison | Favors – Zanike Gerber [Bride] | Shoes – Zara |