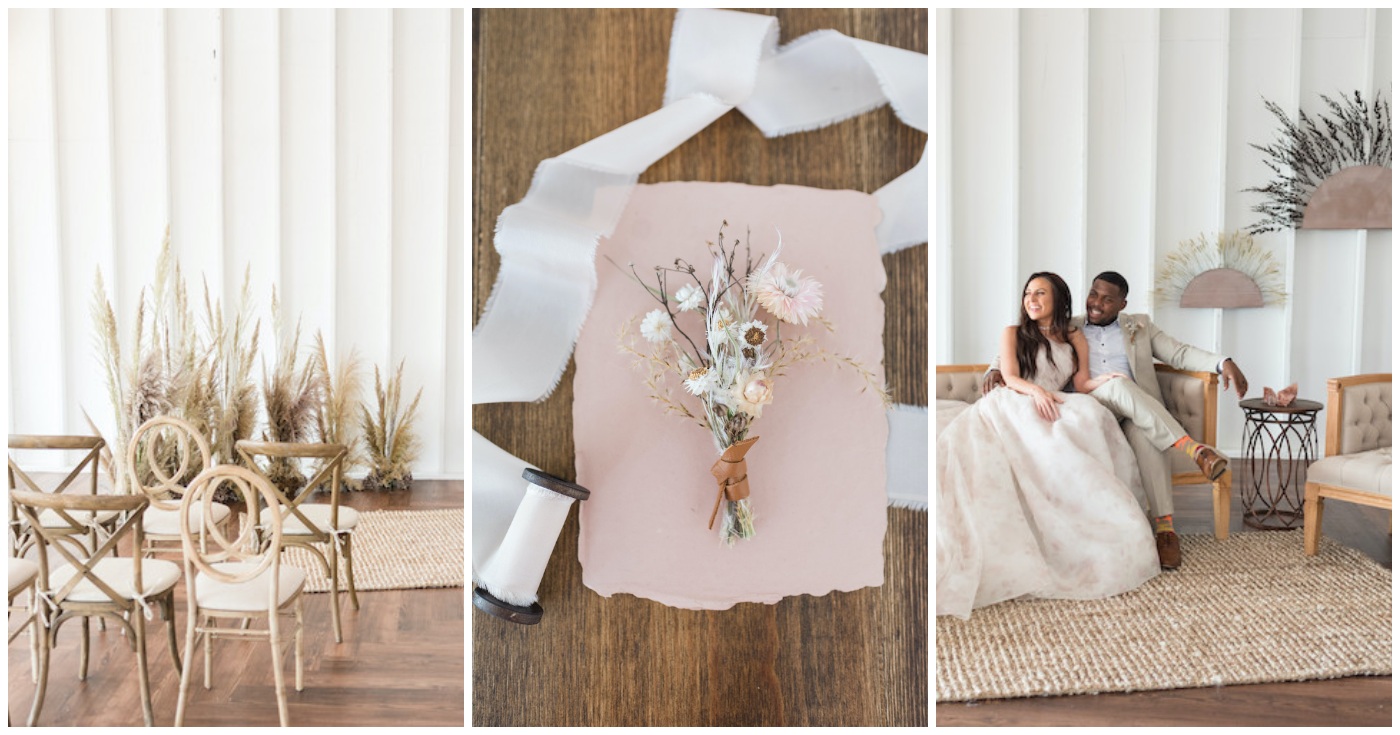 I'm all about these beautiful, eco-friendly and sustainable wedding ideas captured by Mandy Liz Photography! Natural neutrals, organic materials, grasses, weaves and nature-inspired fabrics with just a pretty pop of pink make this wedding shoot at 14Tenn one of my faves. Plus, the vegan wedding menu is another YASSS for me.
The vegan cake from Dylicious Cakes is made with organic and local ingredients and topped with local farm flowers. The organic linens on the table were hand-dyed using avocado pits (that's how they get their blush colour, explains the team). The pottery on the table is handmade and from a local artist in Nashville, and the foam-free floral designs featured elements foraged or local elements.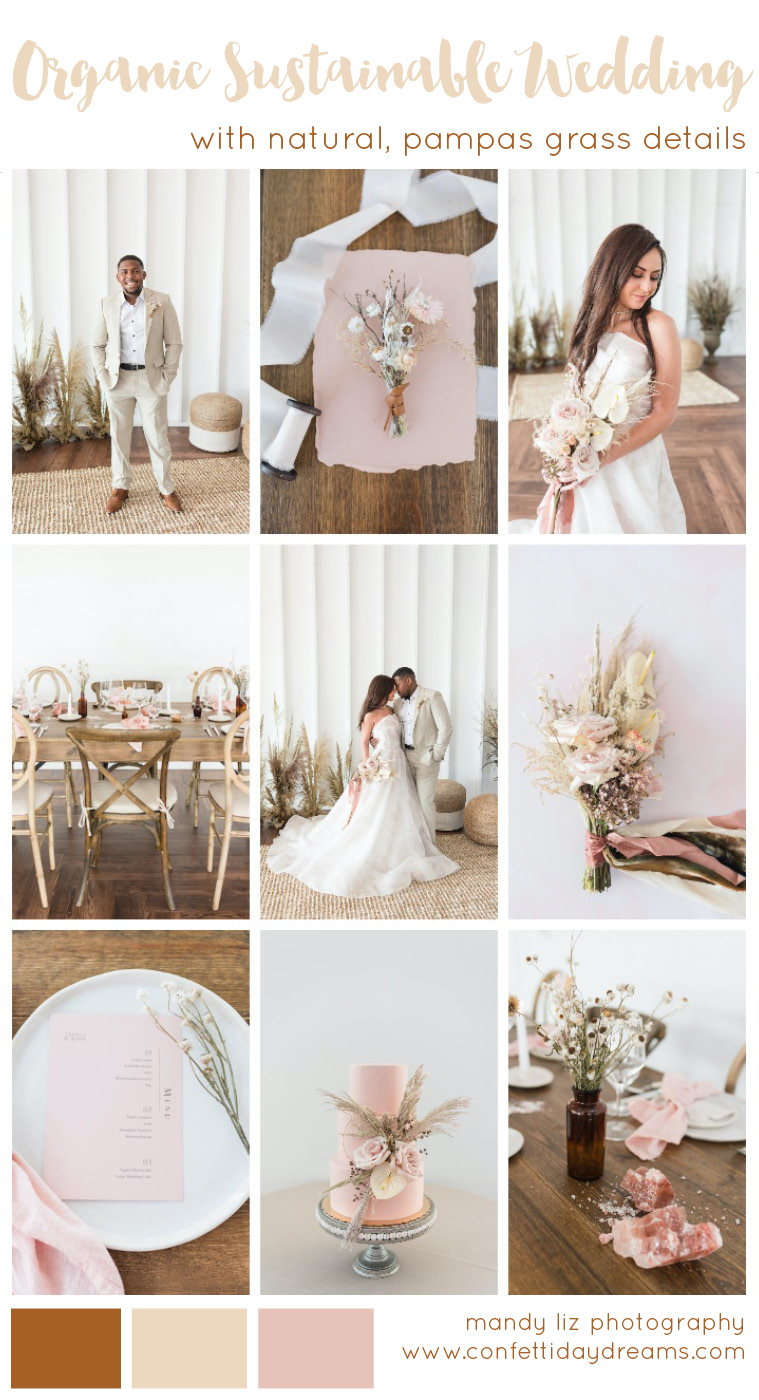 Organic Sustainable Vegan Pampas Grass Wedding:
This is a wedding inspired by the raw beauty of the world around us with beautiful cutlery, handmade dinner plates, organic flowers and hand dyed linens, explains event designed and planner, Evergreen Events.
For the bouquet One Wild Flower Designs used pampas grass and roses: "I also included anthurium blooms, which come from a house plant and can be a sustainable flower choice for brides because of its double use! The pampas grass was foraged locally in Nashville and is reusable (and doesn't have to go to the compost pile). I used straw flower and dried hydrangeas from a local flower farm for the boutineer and bouquet as well! The straw flower was also used on the table for the tablescape design. The floor designs for foam free and were made with foraged pampas grass and dried hydrangeas from a local farm."
Calligrapher and stationer Letters for Marie Calligraphy used different styles of paper. The first is handmade. The other two styles were produced in an environmentally friendly paper house that focuses on recycled materials and reduces their water consumption during this process.
The dress from Adorn Nashville is North American made – handmade by highly skilled workers that are paid loving wages.  Hair, styled by Whitney Wilder  and Makeup by: Makeup by 4our completed the look. The reception table was designed with thoughtful pieces including ceramics and candlesticks from Christina Cohn Ceramics and rentals from Music City Tents.
Organic Sustainable Vegan Pampas Grass Wedding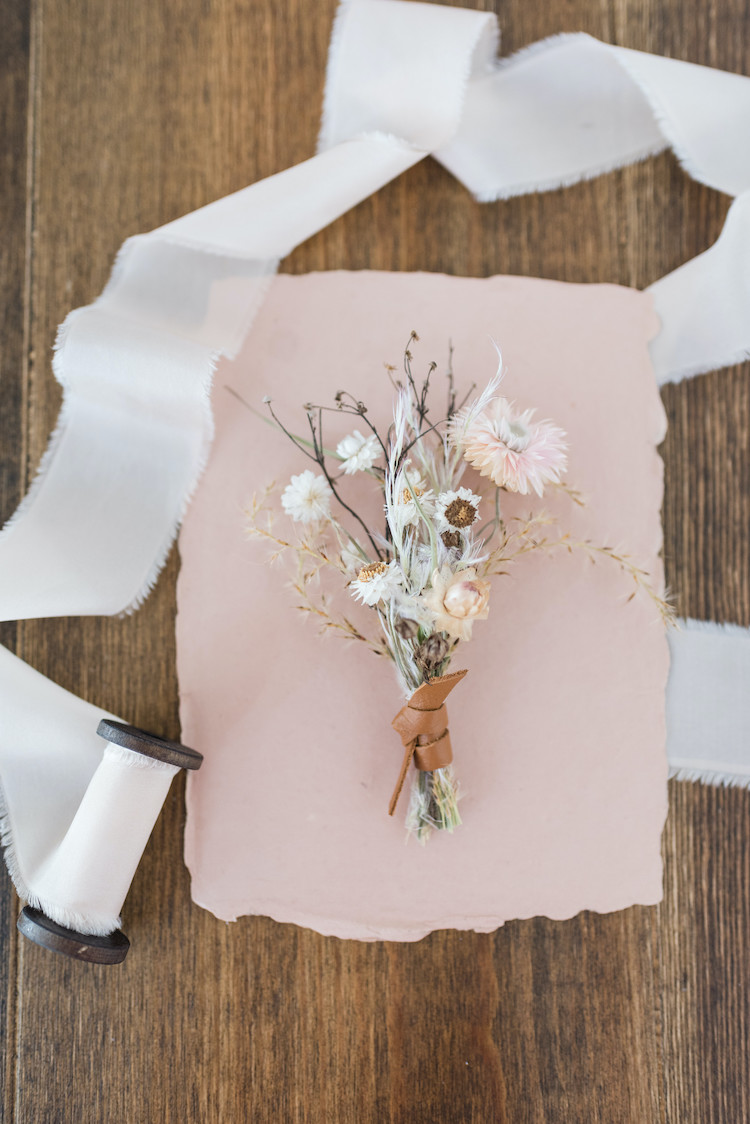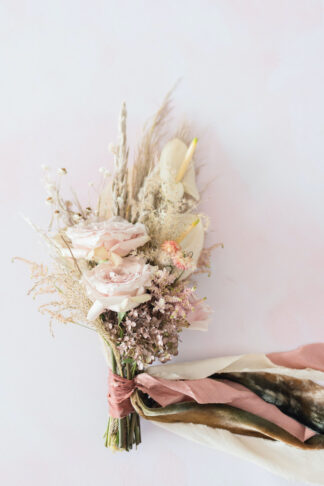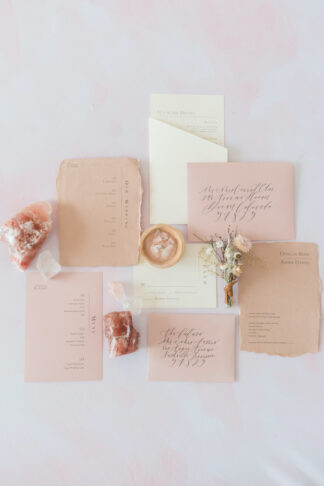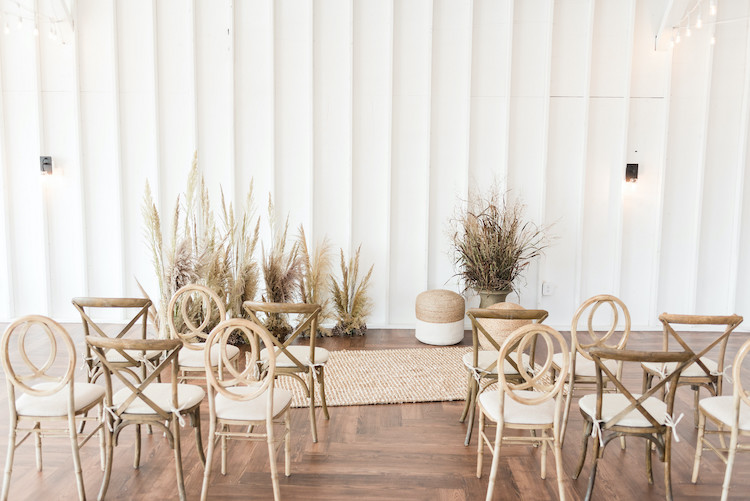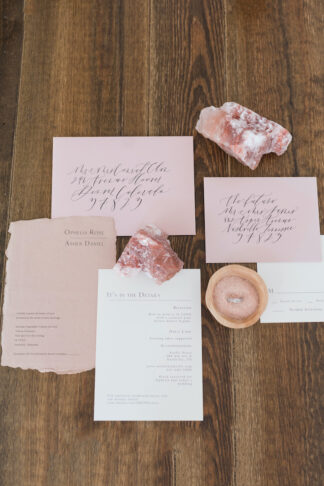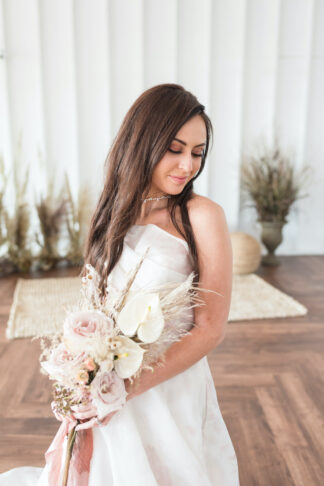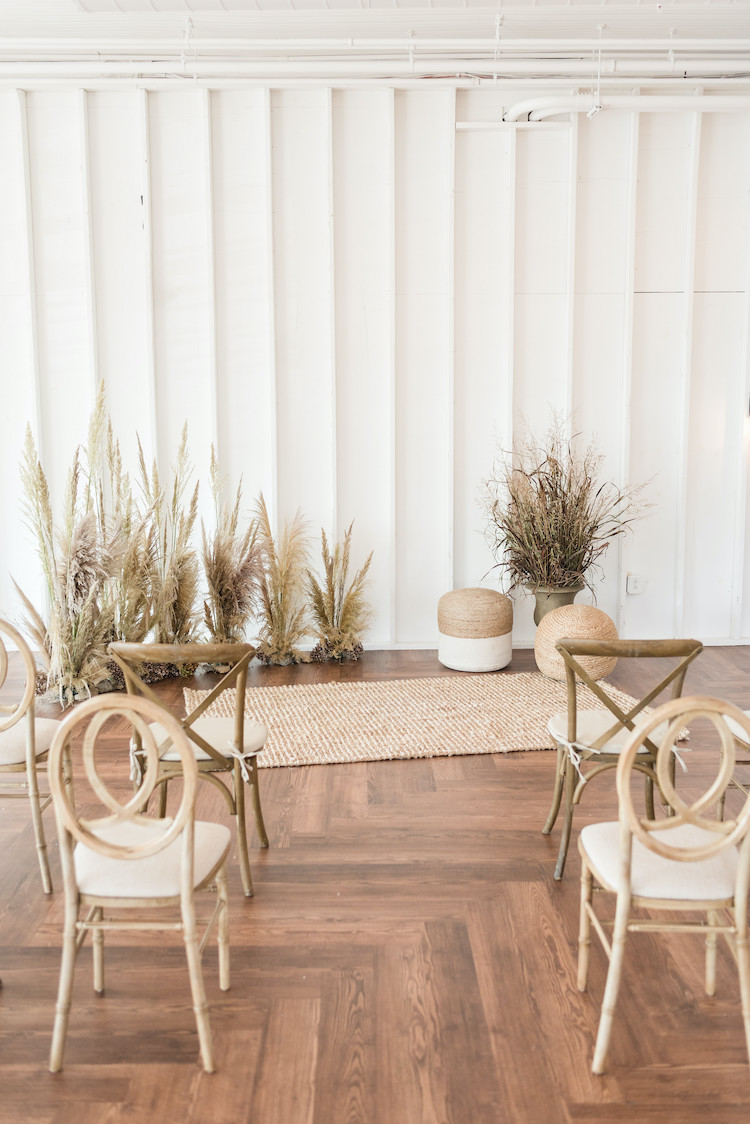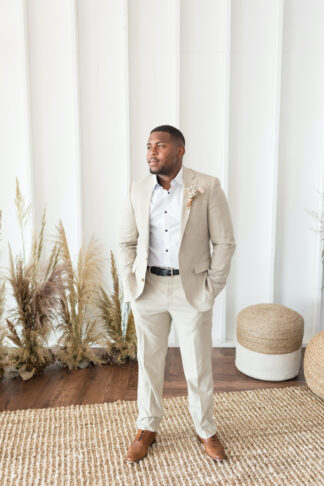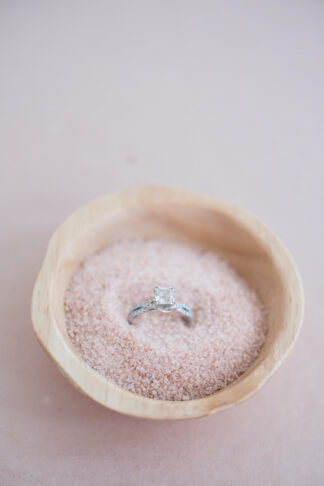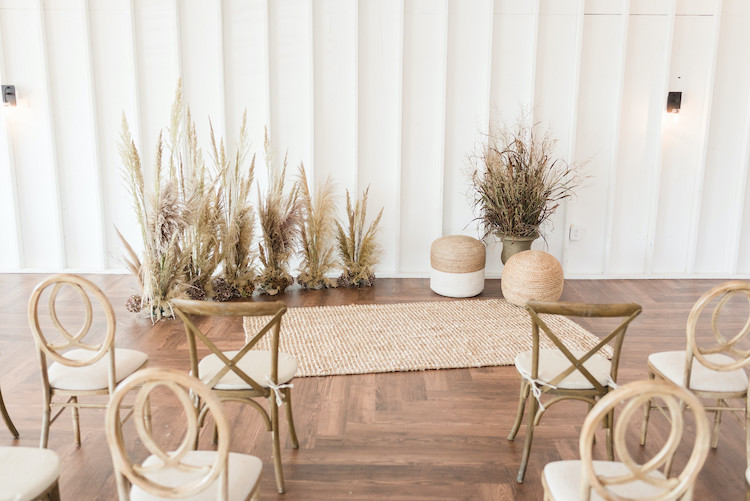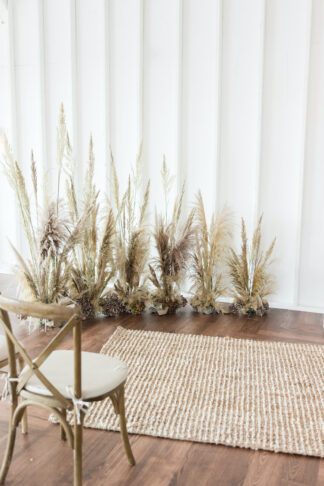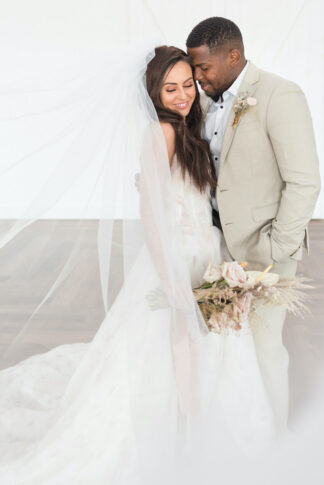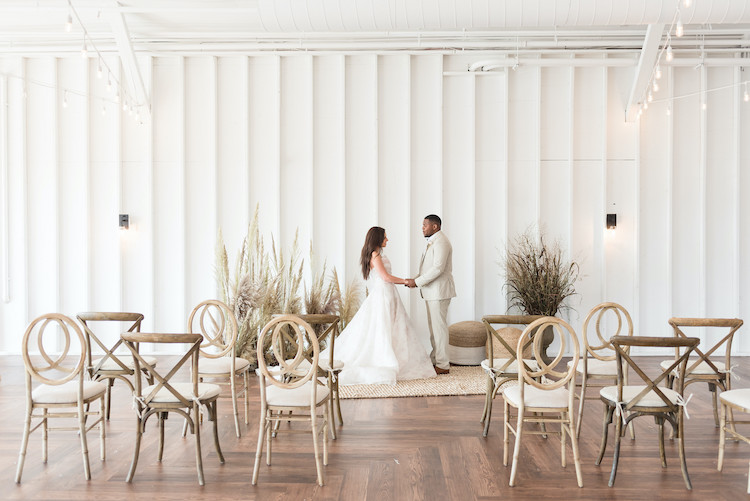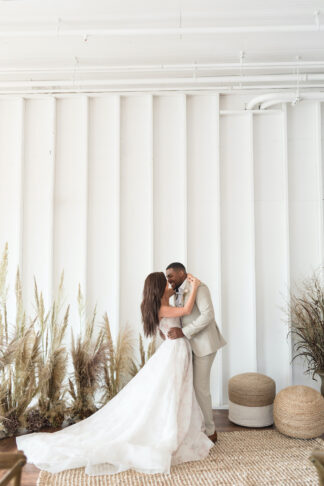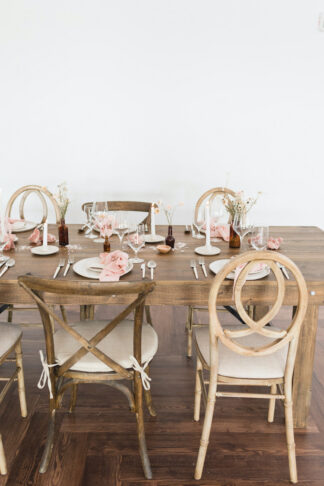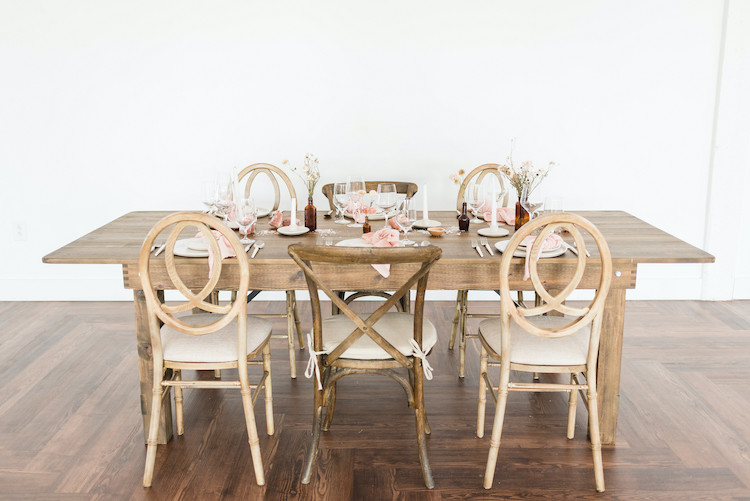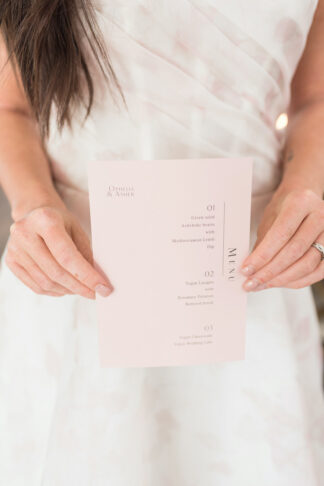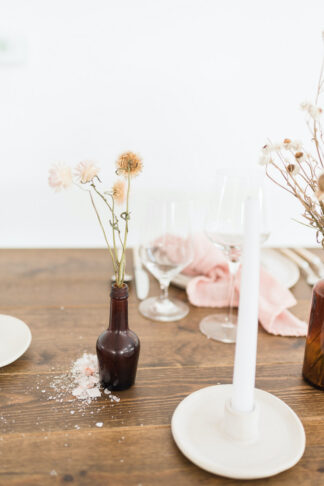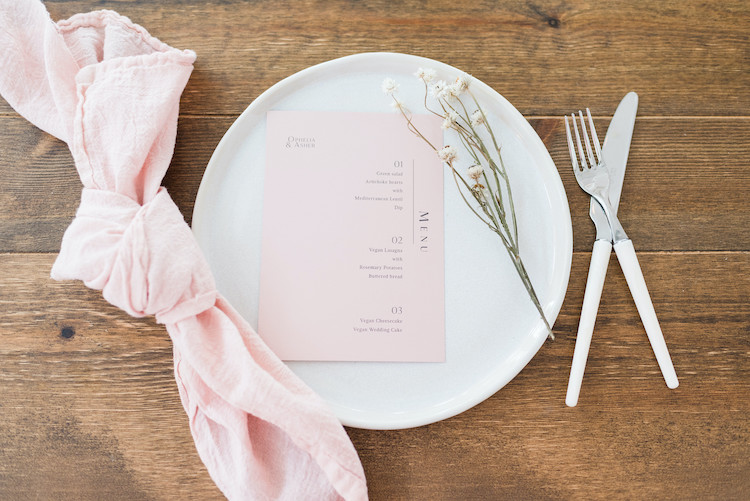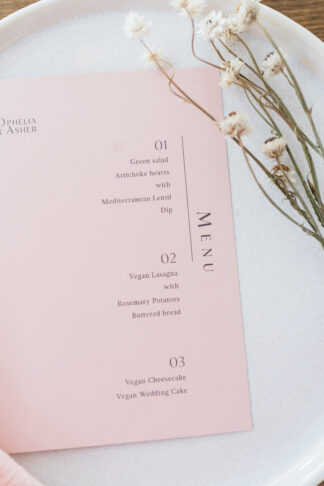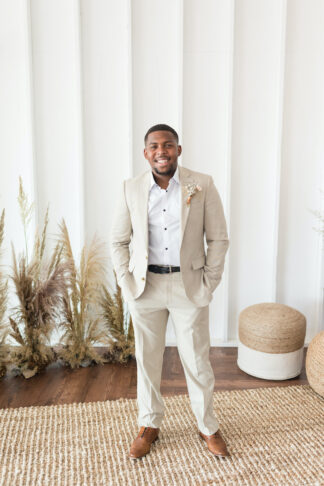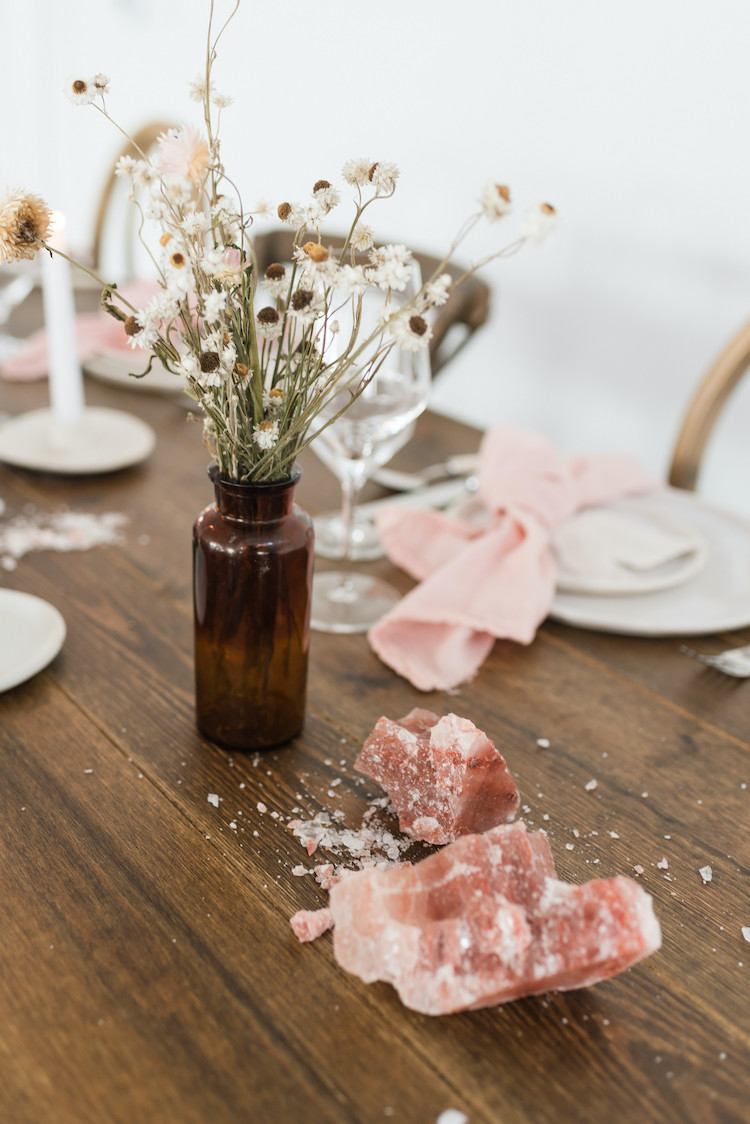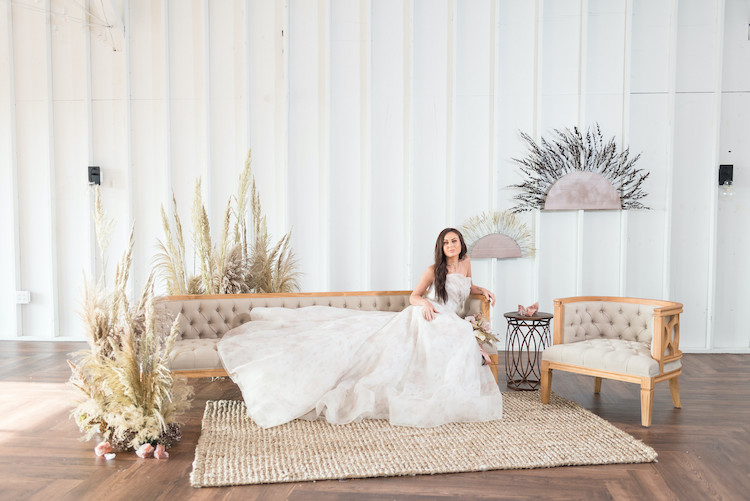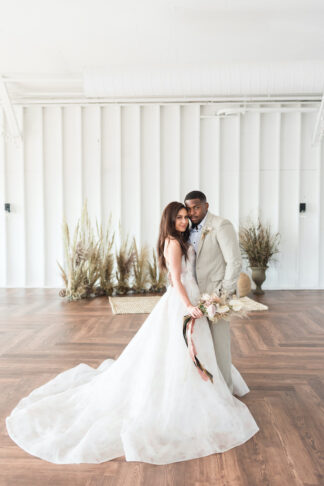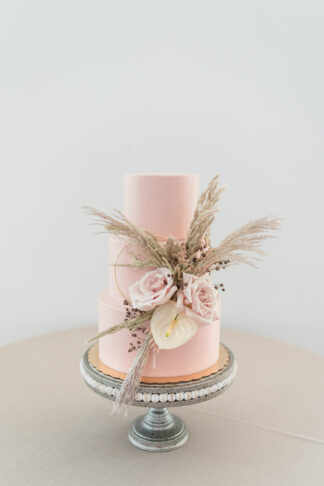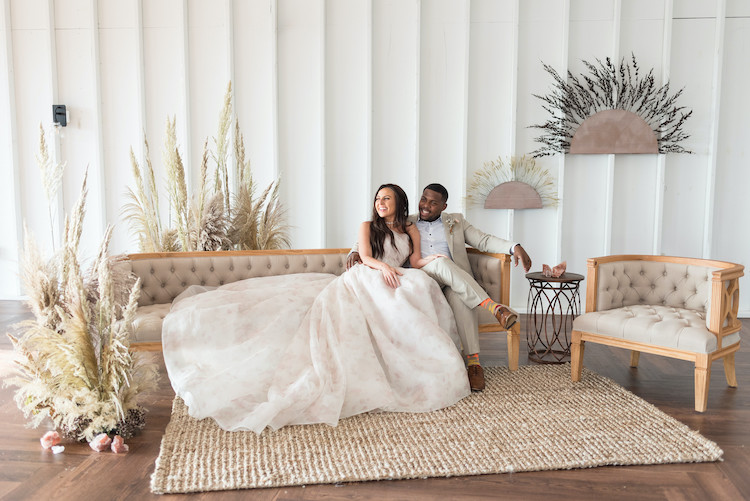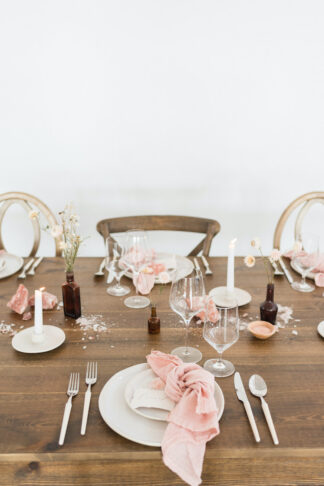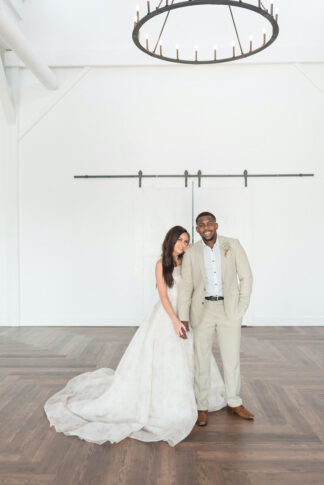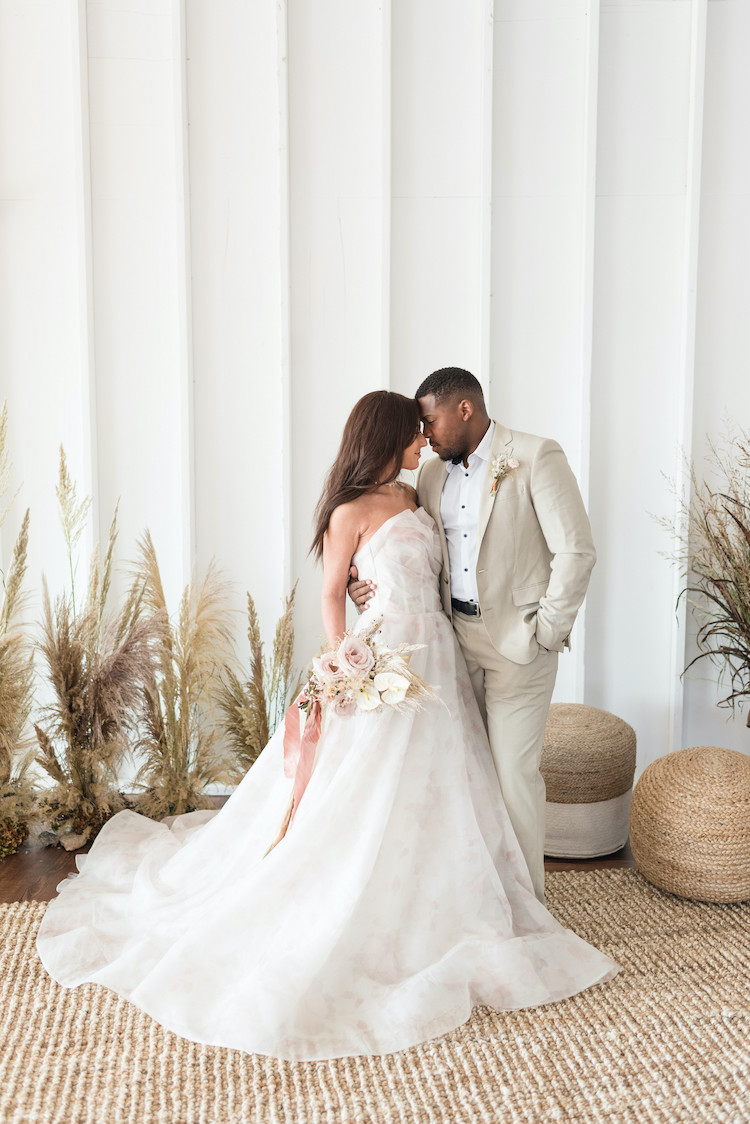 READ NEXT:
https://www.confettidaydreams.com/eco-friendly-zero-waste-wedding-guide/
https://www.confettidaydreams.com/sustainable-greenhouse-vegan-bachelorette-tips/
https://www.confettidaydreams.com/sustainable-vegan-bohemian-wedding-in-cali/
https://www.confettidaydreams.com/micro-wedding-covid-wedding-planning-tips/
https://www.confettidaydreams.com/genius-ways-to-save-money-on-your-wedding/
https://www.confettidaydreams.com/how-to-plan-a-wedding-checklist/